Today's story about tropical rum cocktails comes from luxury expert and Florida blogger — Kara Franker! She recently jetted over to the Dominican Republic for a sponsored weekend getaway. Here's her story …
Tropical Rum Cocktails Inspired by the Dominican Republic
by Kara Franker
Rum in the Caribbean? Why, of course! Besides the drop-dead gorgeous beaches and friendly island vibes, drinking rum and dining on local cuisine is one of the biggest perks of traveling to the tropics.
There's no doubt that each Caribbean island offers it's own unique flavors. On a recent trip to the Dominican Republic for Barceló Bávaro Beach Resort's Culinary Week, I had a chance to sample the local cuisine, as well as a few tropical libations.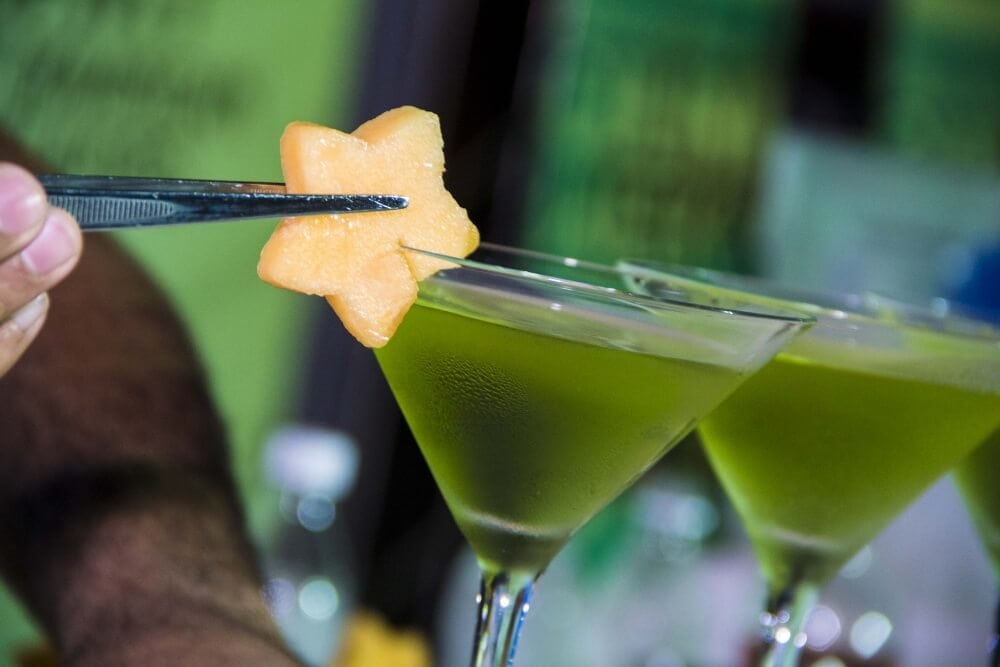 Barceló Bávaro Beach Resort's Culinary Week is an annual event that takes place each November. The resort invites the most notable chefs from the Dominican Republic to share their culinary talents and prepare multi-course meals that showcase all local ingredients. This year's star-studded group included Fernando Pérez Arellano, Carlos Estrella, Rosa María Gómez, Erika Infante, Sagrario Matos and many more.
Imagine freshly caught fish ceviches, goat and avocado tartar (they eat quite a bit of goat!), chicken and yuca quesadillas, plantain cubes and crab, fluffy conch pastries dipped in coconut, and the list goes on! Every meal included multiple courses, cocktail and wine pairings and decadent desserts. You'll definitely want to put the event on your calendar for next year!
In the Dominican Republic, you can usually expect some sort of rum drink with almost every meal (except maybe breakfast, then you go with a guava mimosa). So I brought back a few of my favorite fruity cocktail recipes to share with you.
Mixologists Canelle De Lengaigne and Alex Báez are true talents when it comes to mixing up a killer cocktail. They created these two unique Dominican Republic-inspired cocktails.
Apple Cinnamon Twist
White Rum Brugal titanium 1oz 1/2
Apple liquor 1 oz
1 slice of green apple
Cinnamon
Tonic
Ice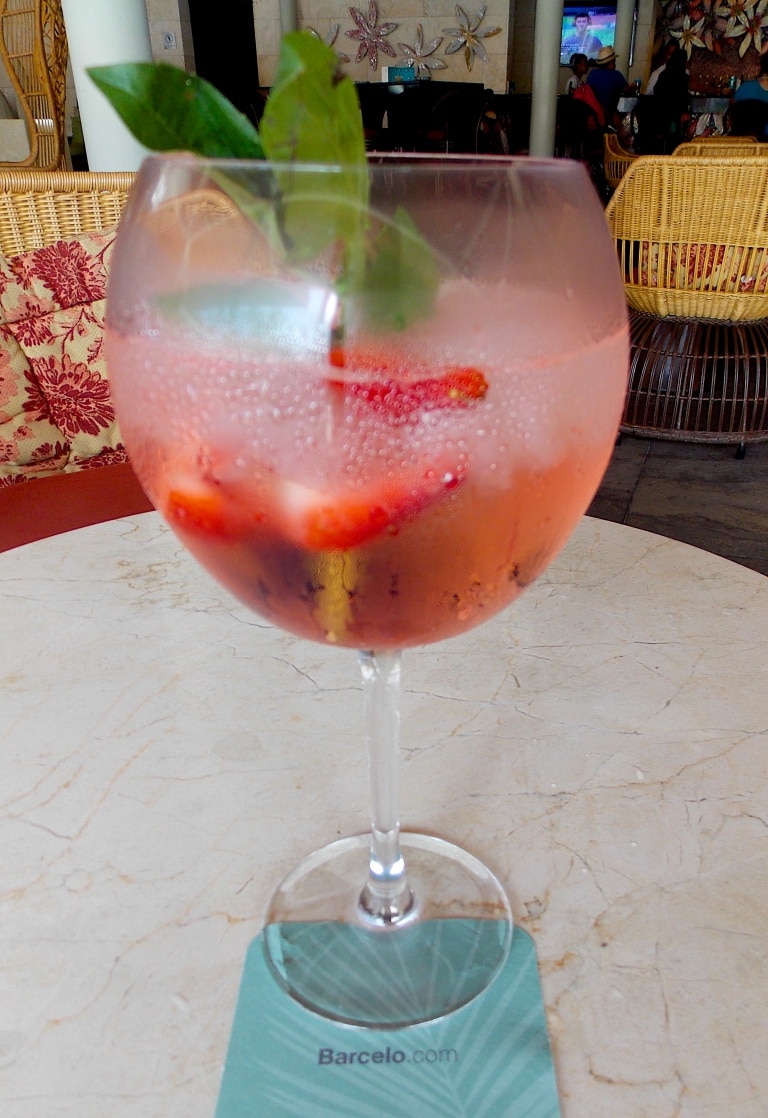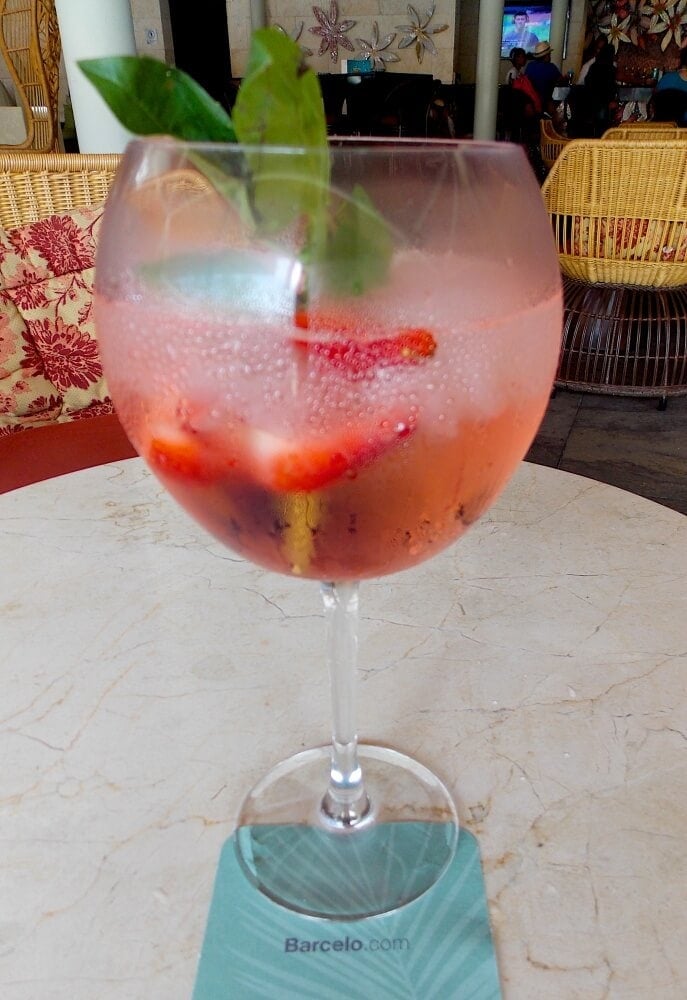 Strawberry Rum Rum
White Rum Brugal titanium 1oz 1/2
Strawberry liquor 1 oz
Peppermint
Tonic
Strawberry slices
If you go: Located in Punta Cana, Barceló Bávaro Beach Resort consists of four properties Barceló Bávaro Palace Deluxe, Barceló Bávaro Beach – Adults Only, the Club Premium Deluxe at Barceló Bávaro Palace Deluxe and the Family Club at Barceló Bávaro Palace Deluxe. The resort features 11 restaurants, a luxurious spa and sits on a gorgeous white-sand beach.
Want to see more photos?  Check out Kara's Post Balmy Beach Days and Hot Island Nights in the Dominican Republic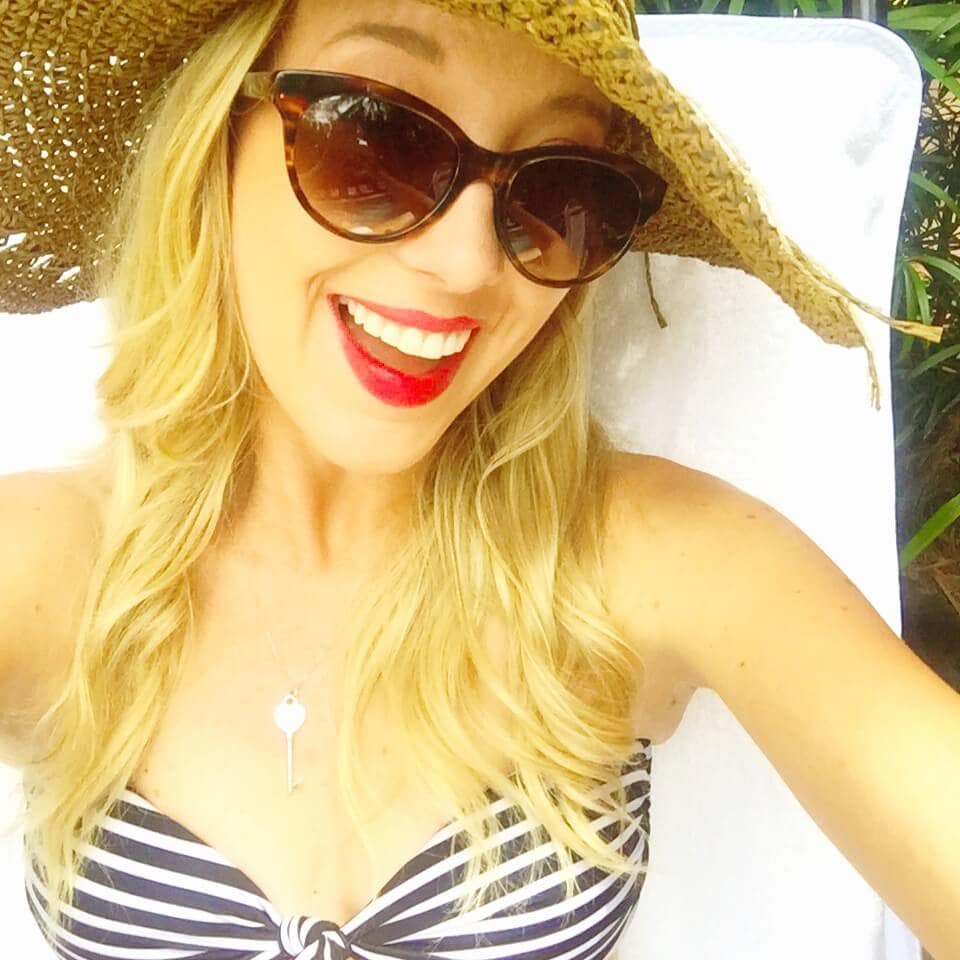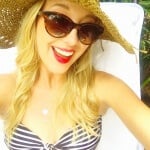 A lifestyle writer and travel blogger, Kara Franker covers the glitz and glam — lavish hotels, stylish designs, luxury real estate and not-to-miss events. A former NFL cheerleader turned lawyer, Kara ditched the courtroom for the opportunity to write and explore the world. A self-proclaimed beach addict, she resides in Miami and is the Entertainment & Luxury Insider for Visit Florida. She's a regular contributor for HGTV's Frontdoor.com, writes hotel reviews for Oyster.com and her work has been featured in various magazines and websites.