I get this question a lot and it's a tough one to answer.  "What's it like in India?  What do you recommend seeing there?  Is it really as bad as they say?  How's the Taj Mahal?"
For starters, let me just say I love so much about India's culture — the food, the flowing colorful saris, chai tea, gold embellishments and bangles, gorgeous fabrics, Ganesh, practicing yoga, and more.  And, I have to qualify my "advice" with the fact I only spent three days in Mumbai with a short jaunt to the Taj.  But, I gotta tell ya, three days was enough.
In India, chaos is the norm.  Imagine riding in the back of a taxi through crowded streets without any sense of traffic laws, where buses and cars and motorbikes and bicycles and goats and cows and people and horses and dogs and cats and kids all converge on streets as busy and wide as the twelve streets converging to circle the Arc de Triumphe, but there's no order — no lanes even!  If there were lights and stop signs, I don't remember because I was staring wide eyed at the road with my forehead pressed against the window in disbelief.  And that's just driving.
People told me that it would be an assault to my senses, and I don't think I fully understood or appreciated what that meant until after I had been there.  I've been in underdeveloped counties before and I thought that would have prepared me for experiencing India.  I've ridden in rickety rickshaws at unsafe speeds through the countryside of Chiang Mai, I've eaten a meal with my hands while sitting on the dirt floor of a hut in the rainforest in Costa Rica, and I've slept overnight in my car and camped in the desert in the middle of nowhere when a wrong turn got us lost and too far away from any town. I guess what I'm trying to say here is that I know what it's like to be at little on edge, a tad scared shitless, and completely outside of your comfort zone — and India is that times 50.
It's not just that you see the maddening chaos with your eyes, you smell, hear it, and feel it with every cell of your being.  It's in the air in the smog, a thick cloud of lawd-knows-what that blankets the city and diffuses the sunlight to the point that you can actually see the round orange ball.   It's in the way you want to look young children in the eye, show them compassion, and give them every last cent in your pocket — but you can't because you've been advised to overlook the poverty in the streets and that handouts would do more to hurt them instead of help them (and the fact that they would literally cling to your body and not let you go).
India leaves you feeling an overwhelming sense of gratitude for home and a new appreciation for your neighborhood garbage pick up.   And despite all the disorder, pandemonium, and sensory overload, India is so breathtakingly unabashedly beautiful.
There's really no way to explain it other than showing you.  So, here is a photo journey through India …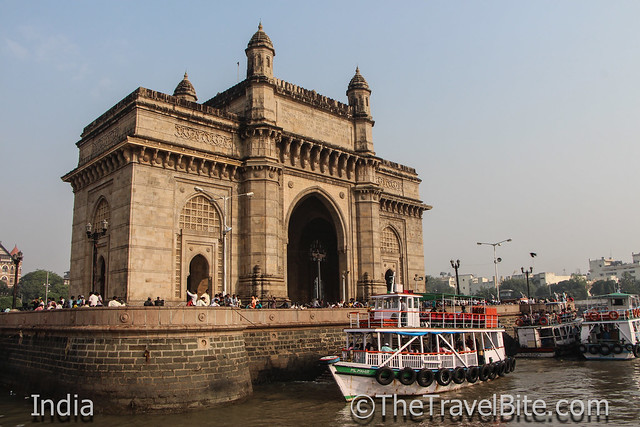 A few selfies from India …
And one more cool reason to go — you fly by Mount Everest.  My most awesome plane window shot ever.