In this modern age of travel with the convenience of luggage made with built-in wheels and flights available pretty much anywhere around the world, I don't know why I find myself fantasizing about "old world" travel.  This is back during a time when it took weeks to navigate the globe by ship and modern amenities were a luxury. As a foodie, I must be lured into this maritime romance by the history of the spice trade.
During a recent trip to South Africa, I stayed at Cape Grace, a boutique hotel that blended a welcoming comfort with timeless antiques and furnishings reminiscent of the Dutch East India Company spice trading era. While my journey to Cape Town wasn't by rickety ship swaying back and forth at sea, I did spend overnight curled up on an airplane longing for a hot bath and a soft pillow, and  Cape Grace was the perfect refuge for this weary traveler.
Upon arriving, the staff greeted us with a gentle smile and the words, "welcome home."  And it did, indeed, feel like home.  The entrance to my room had an illuminated doorbell and decorative wreath.  One inside, I found a large dressing room, luxurious marble bath, and lofty French doors overlooking the marina and harbor.  Every comfort was thought of in advance, including a cabinet offering an electric tea kettle with an assortment of coffees, teas and hot chocolates.
Quite frankly, I don't know how they talked me out of my room on this trip.  Take a peak at my photos below …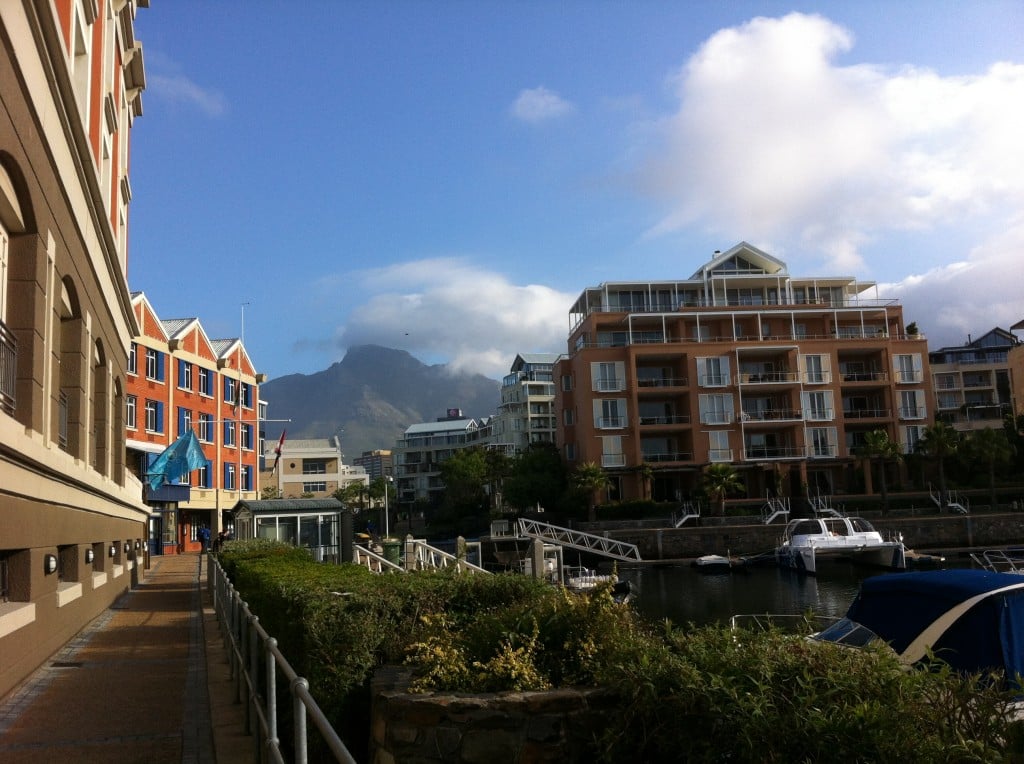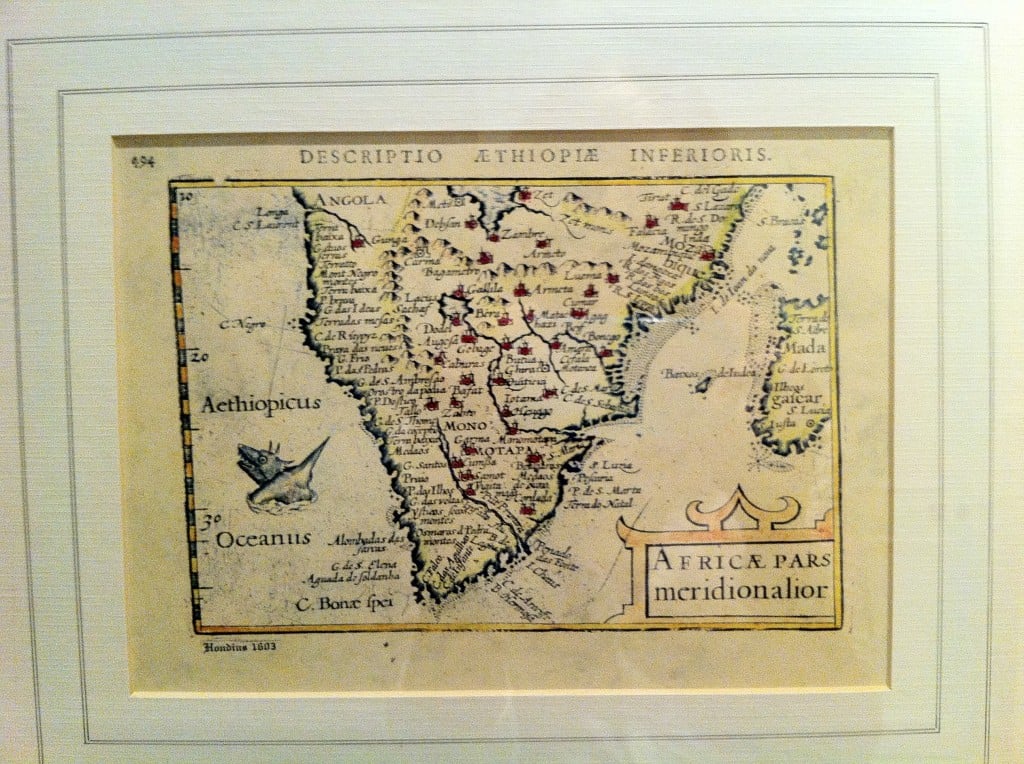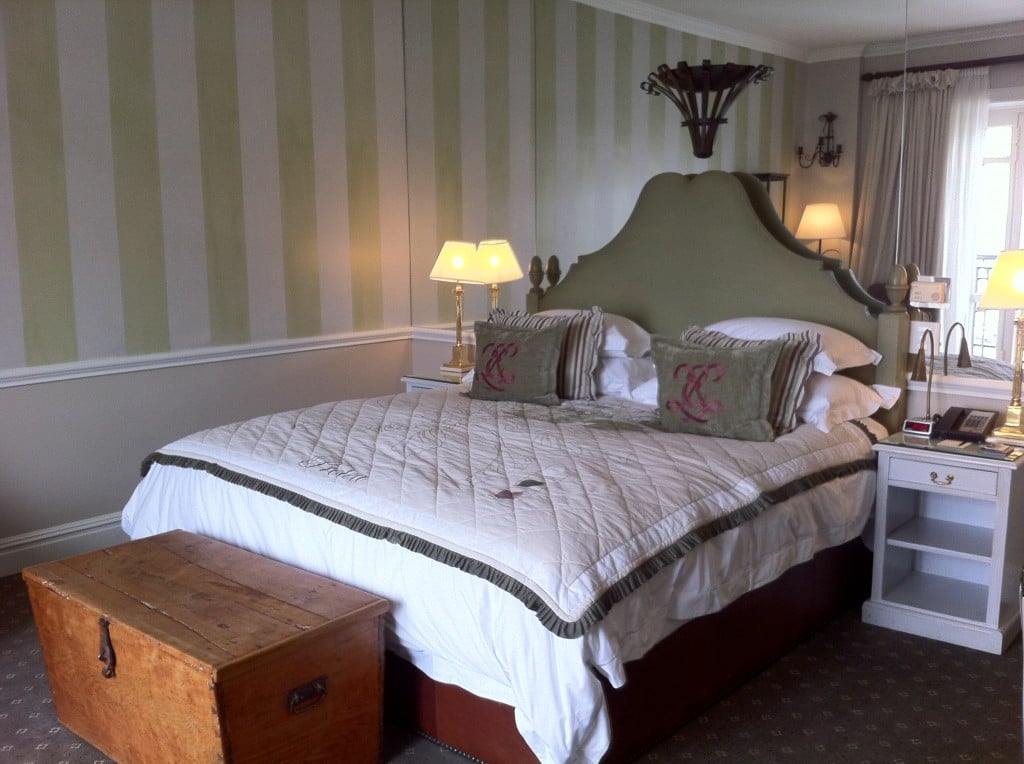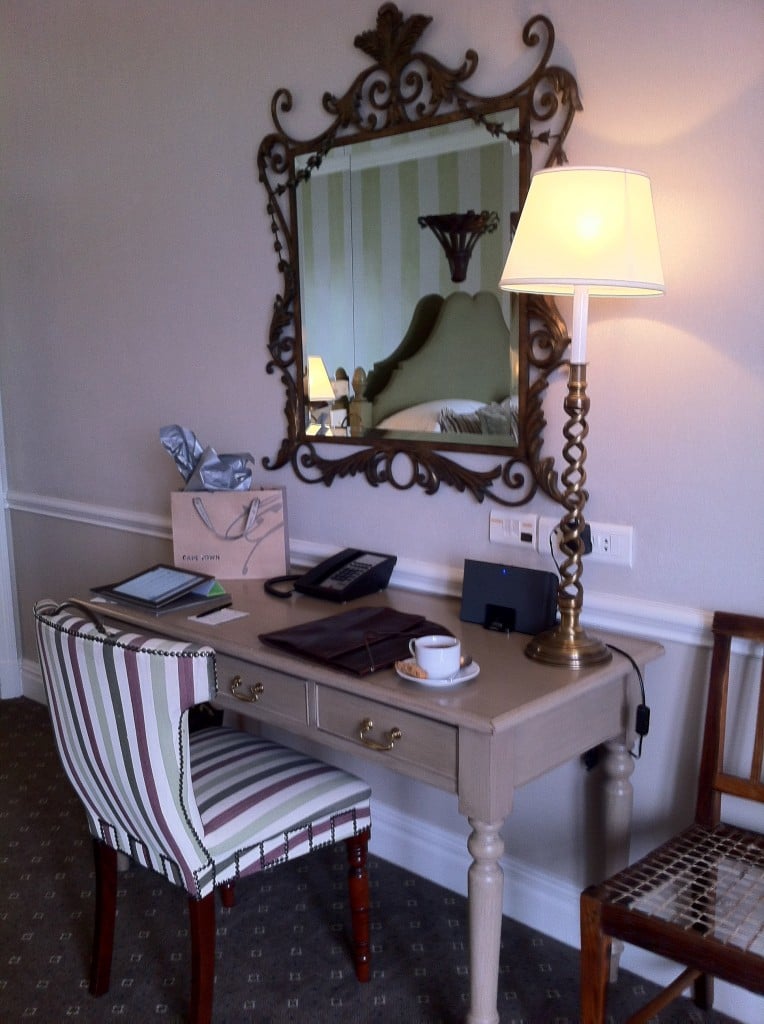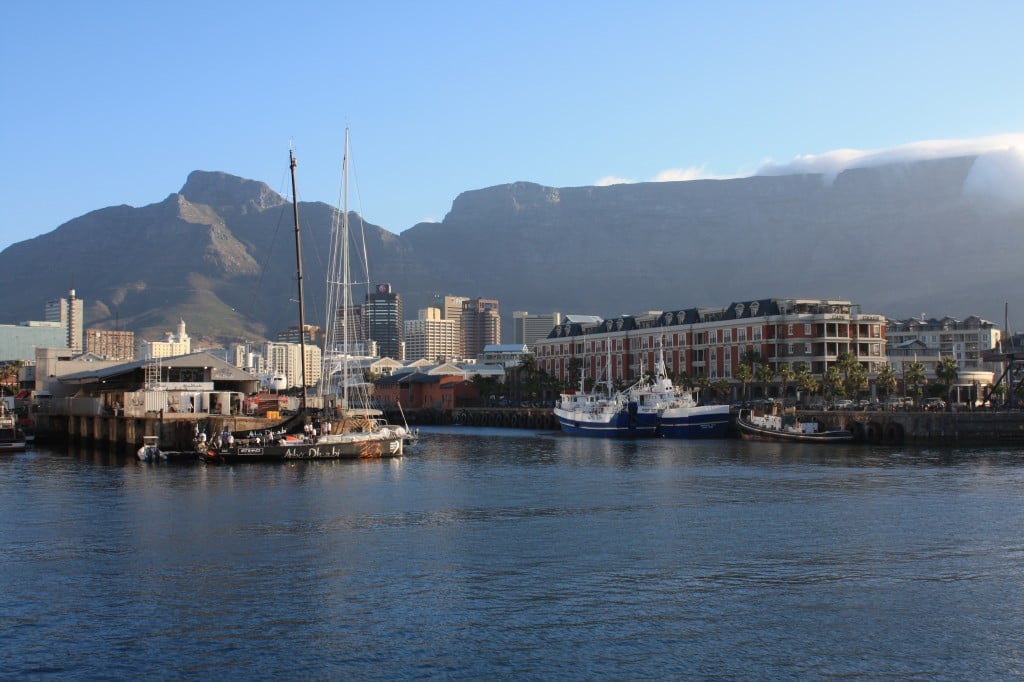 That's Cape Grace at the edge of the marina there.  It's conveniently walking distance to V&A Waterfront where I snapped this shot.  Just look at the majestic Table Mountain in the background, clouds hugging the edge of it like a blanket.
Well, as much as I was wowed by the views, even the food at Cape Grace was spectacular.  I enjoyed dinner in their elegant dining room on my verify first night in South Africa, sampling a taste of the country's unique meats with their delicious ostrich carpaccio dish.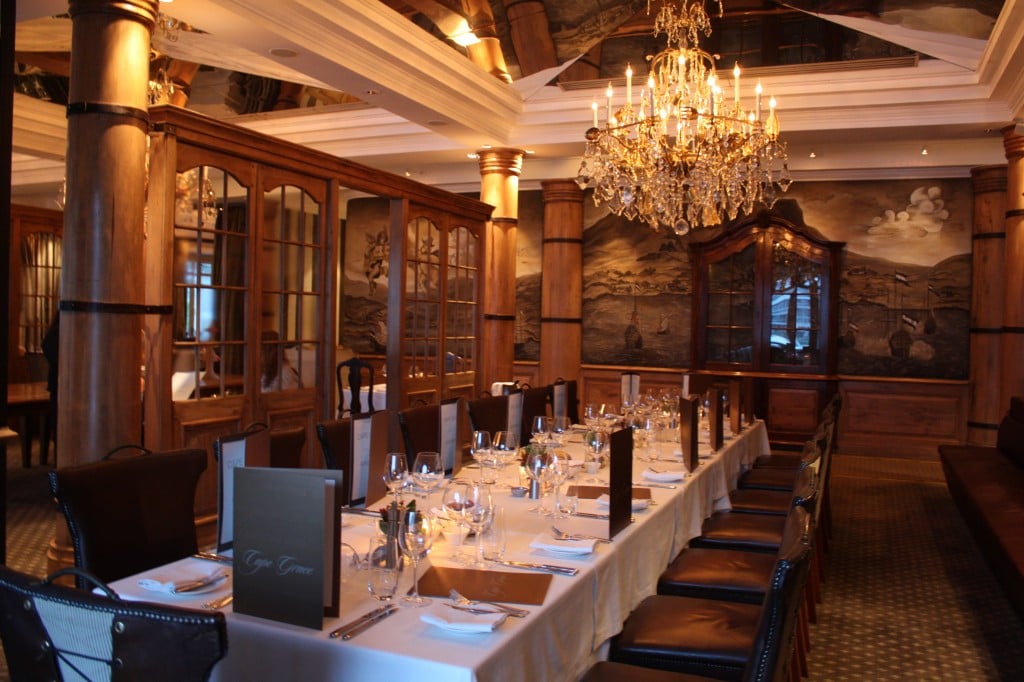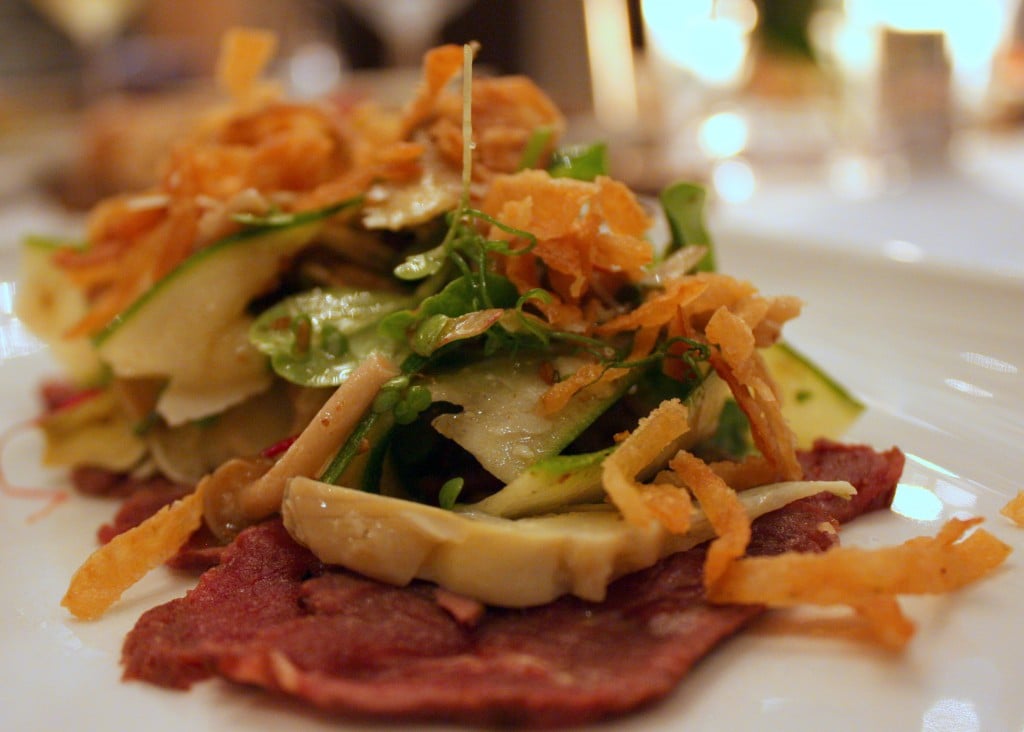 So now I know you're wondering, "where's the recipe?!"  Ostrich might be a bit exotic to try and prepare at home.  But, believe me, I asked my local grocer if they ever got it in their meat department.  Even asked a local butcher.  All I got were funny looks.
I did, however, come home with quite a few recipes from all the places I visited as well as few recipe books.  In fact, with the recipes and the wine in my luggage, I think my return home from South Africa is the winner for my trip with the "heaviest luggage."  But I don't mind.  How could I leave behind wine?
Anyway, the recipe I have for you is a simple one.  It's a rooibos tea blend called, "Refreshingly Cape Grace."  It's a simple beverage to make and will wet your palate for more posts about South Africa.
Enjoy!  Recipe:  Refreshingly Cape Grace… apple ginger rooibos tea