During our delicious culinary adventure through Seoul, we couldn't wait to explore the flavors of Korean food. In between strolling through the historic neighborhood of Bukchon Hanok Village and the bustling modern city streets of Gangnam-gu, we stopped to eat every chance we could! There was traditional royal court cuisine, cozy teahouse with delectable sweets, and bustling night markets with endless stalls of tempting street foods.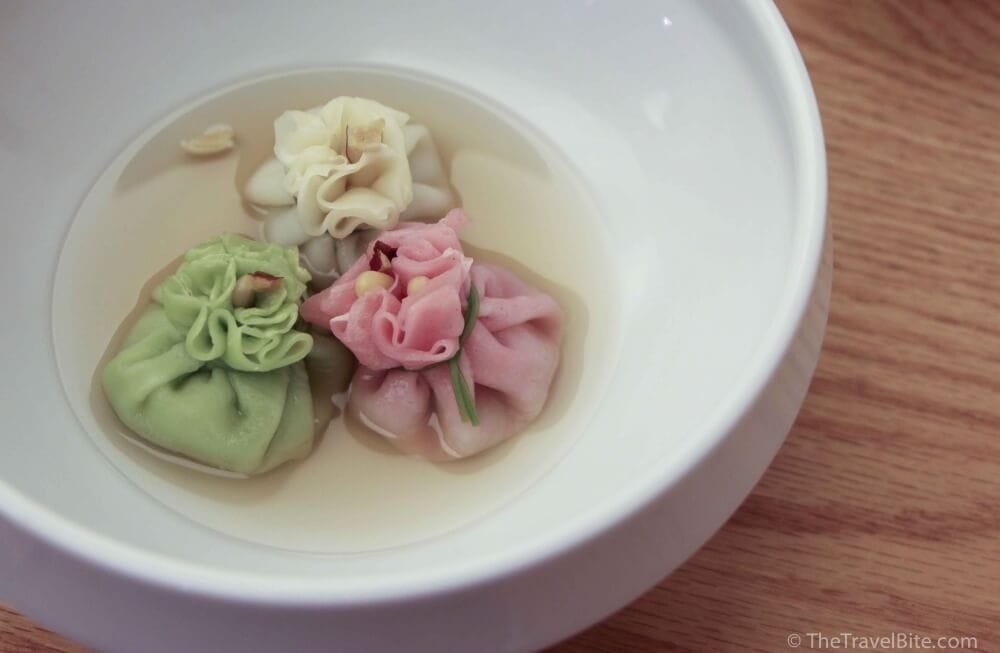 I think what we were most surprised by, however, was the enormous variety of restaurants available. There's such a diverse mixture of international fare, from French cuisine to fried chicken. And truly, you must plan to taste the true KFC – Korean fried chicken.
One of the things I found striking about all of our meals, though, was the care and artistry that went into each dish. From the way colorful ingredients are plated so elegantly, to the arrangement of banchan on a table, and even the perfection of street foods. There is a creative culinary culture of Seoul, no doubt influenced by their 5000 years of history.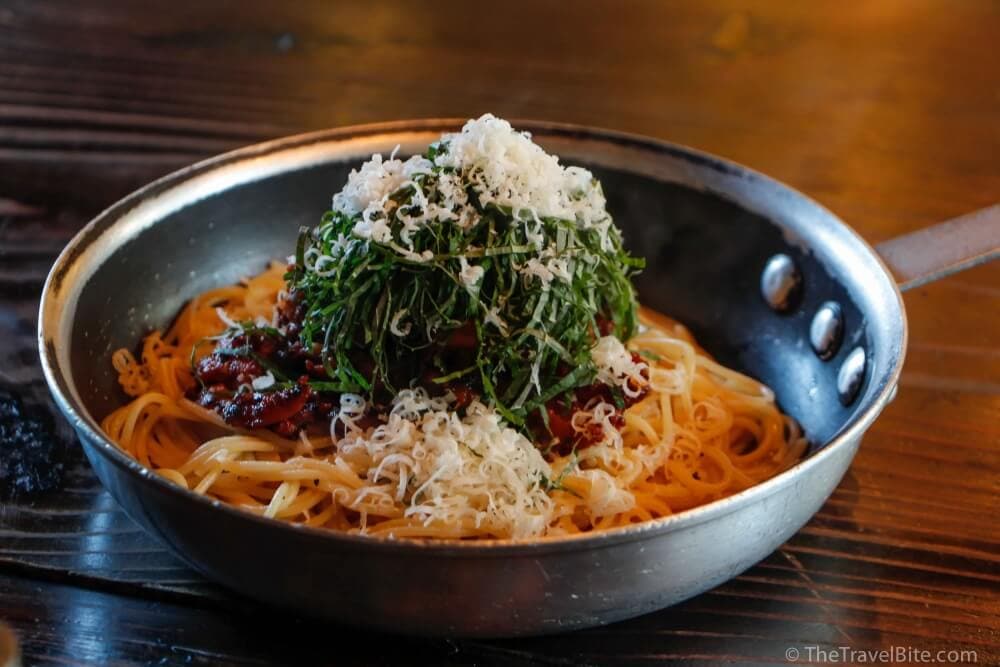 If you're visiting Seoul for the first time, here are a few key Korean food terms to know. Print them out, stick them in your pocket, and enjoy the delicious adventure awaiting you.
Korean Food Terms To Know
Banchan – Banchan is an assortment of small side dishes, such as kimchi, served individually at the center of the table to be shared.
Bacchu Kimchi – There are many different types of kimchi and bacchu is the most common type, a cabbage kimchi, that you've likely seen before. There's also white kimchi (Baek Kimchi) and shredded fermented radish kimchi (Musaengchae Kimchi).
Bap – Bap simply means "rice" and you're likely to find it on a variety of menu items, including our favorite below.
Bibimbap – Bibimbap literally translates to "mixed rice" and is the ultimate Korean comfort food. Each region has it's own variation and the most common bibimbap you'll find on menus is jeonju. And bibimbap served in a hot stone pot is called dolsot.
Bulgogi – Bulgogi is barbequed beef marinated in soy sauce, honey, chopped green onion, and gooked on an iron griddle.
Dagwasang – Dagwasang are the assortment of tea and cookies served at the end of meals or tea houses. Included in Dagwasang are yakgwa (fried honey cookies) and sujeonggwa (cinnamon tea).
Gochujang – This condiment is a sweet and spicy red chili paste.
Guksu – Guksu are noodle dishes.
Hanjeongsik – Hanjeongsik is a full-course traditional Korean meal with multiple courses and banchan.
Juk – Anything listed as juk on a menu is a type of porridge, such as dakjuk, a chicken rice porridge. They can be sweet or savory.
Pojangmacha – Pojangmacha are street food vendors. In the night markets you'll find loads of delicious treats, including bungeoppang or bungeo-ppang, which are sweet goldfish-shaped breads filled with sweet red bean paste. And for something savory, try kkochi, which includes a variety of different foods served on skewers including crispy spiral cut potatoes or grilled chicken or beef.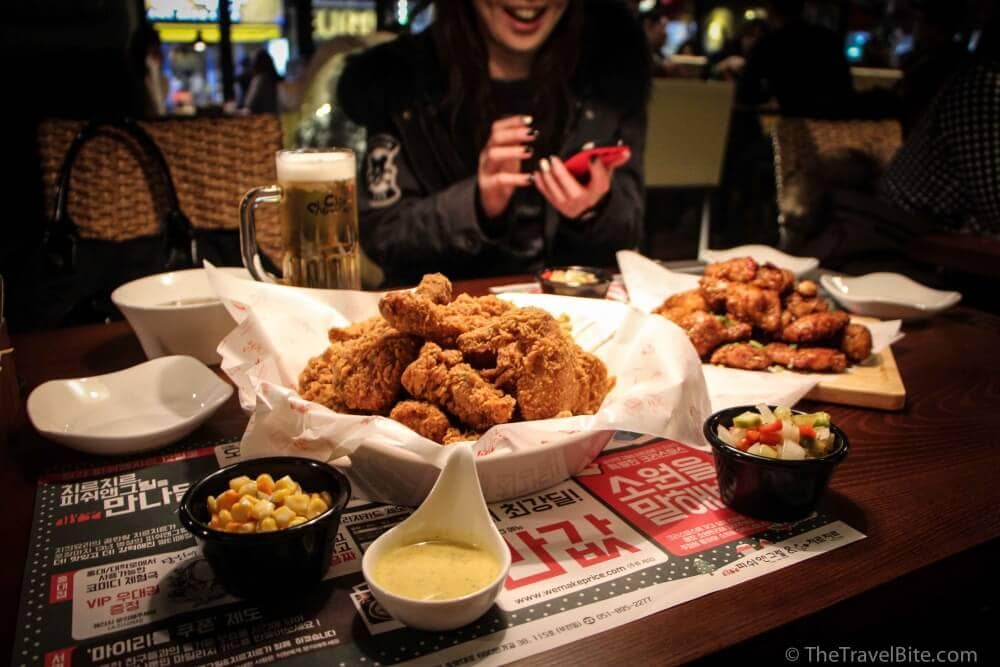 Want to save these Korean food terms for your trip to Seoul? Pin it to your TRAVEL board! 🙂