If you like to travel off the beaten path, Reggio Emilia is definitely for you. While there are many cities in Italy I'd recommend visiting, Reggio Emilia is one where I'd also recommend living. After just spending a day here I was ready to pack my bags and start apartment hunting. It's quaint, stylish, and sophisticated yet also very welcoming. (And how could it not be, it's the home of fashion icon Max Mara!)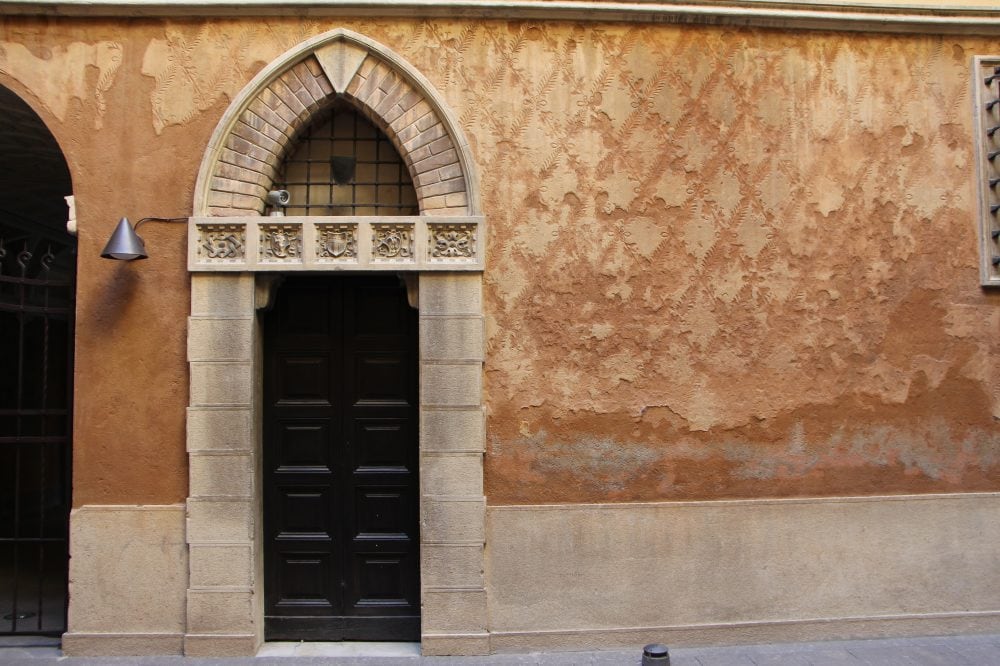 Reggio Emilia Is So Friendly!
The people are proud, yet friendly. In fact, I'd say I encountered the friendliest Italians ever in Reggio Emilia. While the area is not typically frequented by tourists, locals seem very eager to welcome visitors. One gentlemen actually stopped our group in the street and invited us into his building's courtyard so we could admire the stone lace frescoed walls while he explained to us the history of the construction.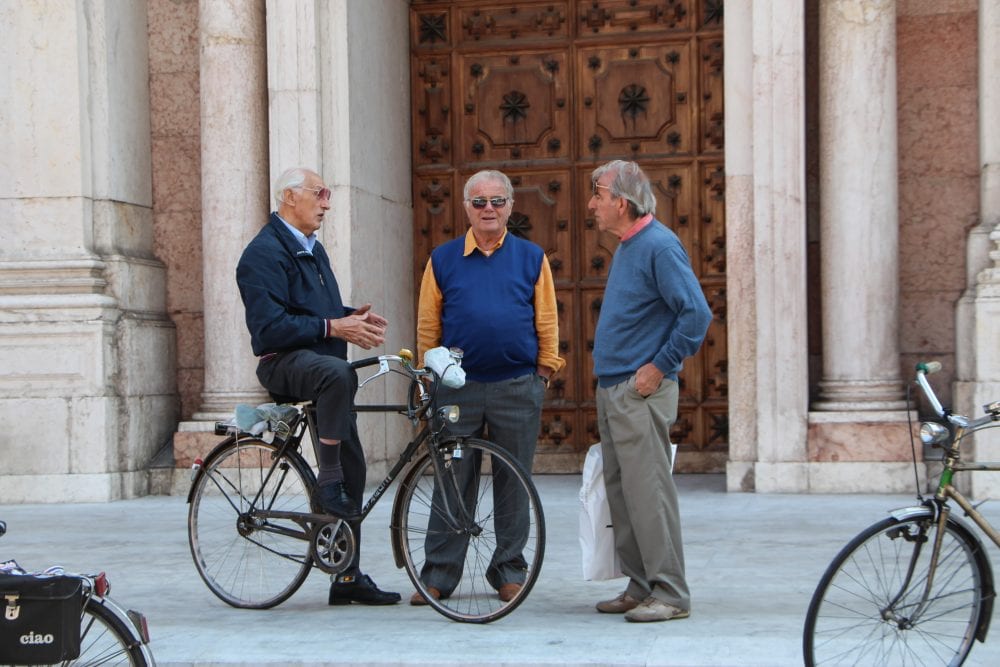 5 Reasons To Visit Reggio Emilia in Italy
Everywhere we went, residents were eager to say hello and share what they loved best about their city. From restaurants to try, to places to shop, and even must-see pieces of art, there was an overwhelming sense of community here. While I might divulge some great reasons to visit, I confess I'm a bit worried that big crowds would dampen it's charm. But if you're the type of traveler that likes to go off the beaten path, Reggio Emilia is definitely for you. Here are the 5 reasons to visit the charming Italian town of Reggio Emilia.
1 – REGGIO EMILIA'S HISTORY
Did you know that Italy's tri-color flag was first adopted in Reggio Emilia? There is the "Tricolore's Room" in City Hall and a small museum where you can learn about how the flag was chosen to represent the Cispadane Republic in 1797 (60 years before Italy became a country). Another fun fact for you, all of these little cities such as Reggio Emilia are 30km apart because that is how far a Roman soldier could walk in a day.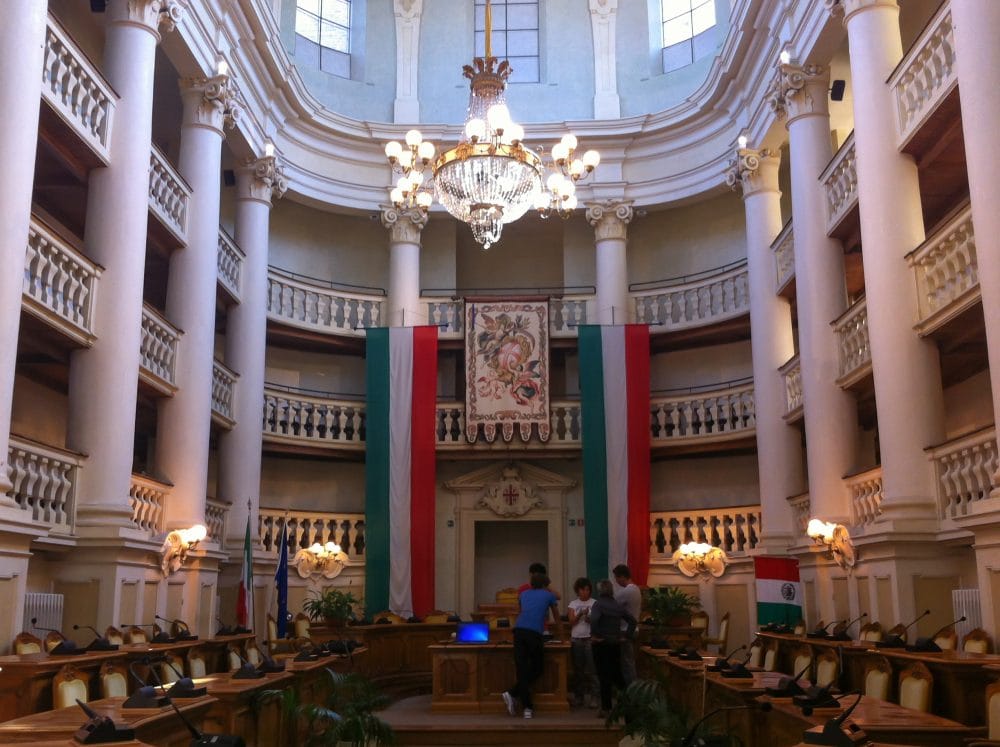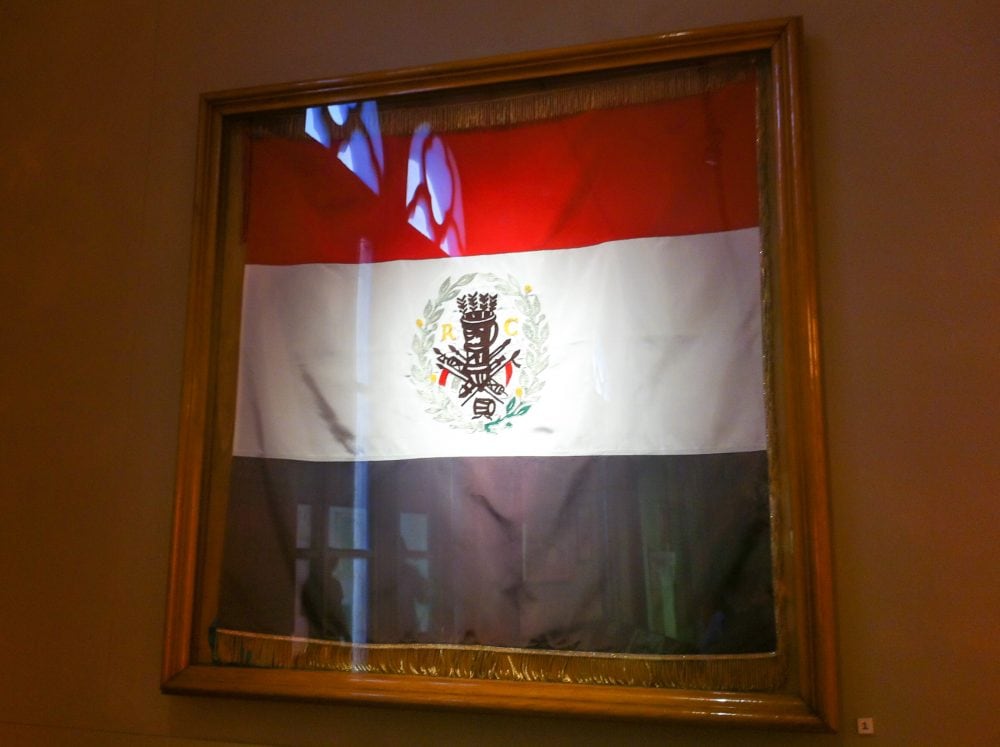 2 – FOOD
Reggio Emilia is known for producing Parmigiano Reggiano cheese and balsamic vinegar, but I also recommend tasting their herbed pumpkin ravioli when you find it on a menu. For lunch, try Ristorante il Pozzo. Their outdoor courtyard is quite enchanting and their selection of pastas and wine will have you wanting to stay all afternoon.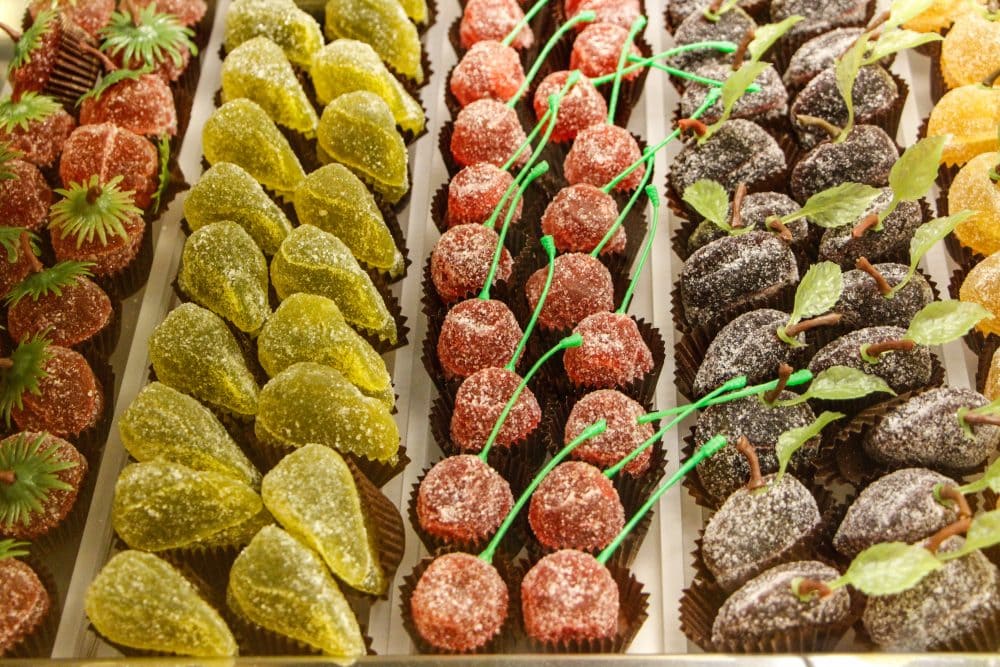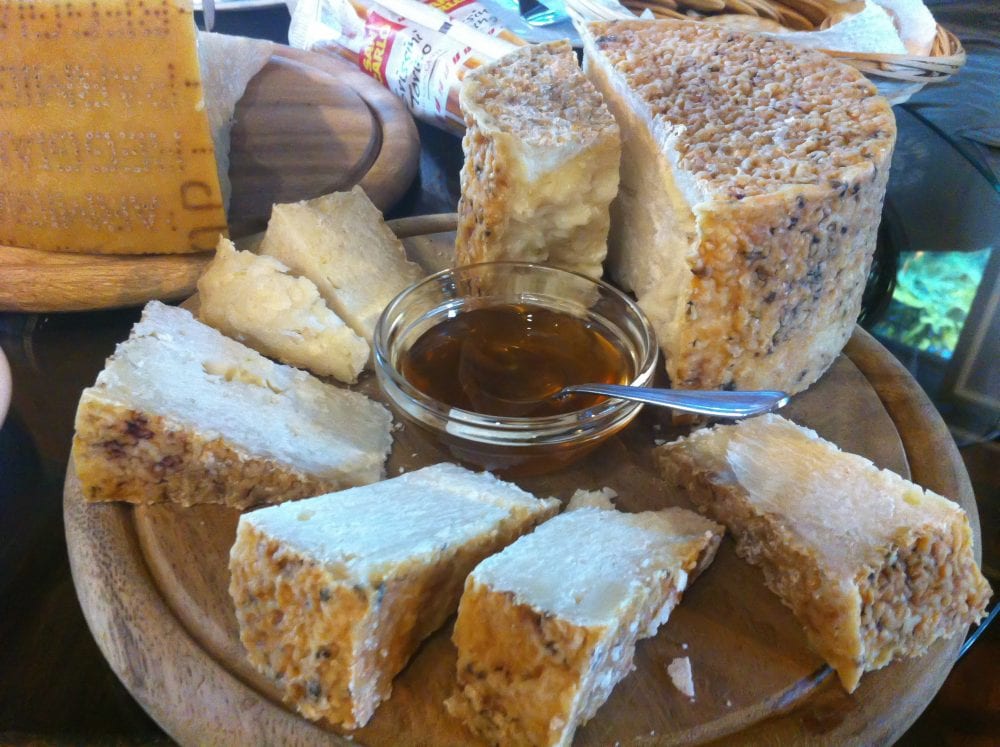 Walking through the streets you'll also find countless bakeries luring you in with fresh made sweets. There's also one of the most creatively inspiring coffee shops I've ever visited along Piazza Fontanesi. It's easy to find because of it's name, Caffe Fontanesi.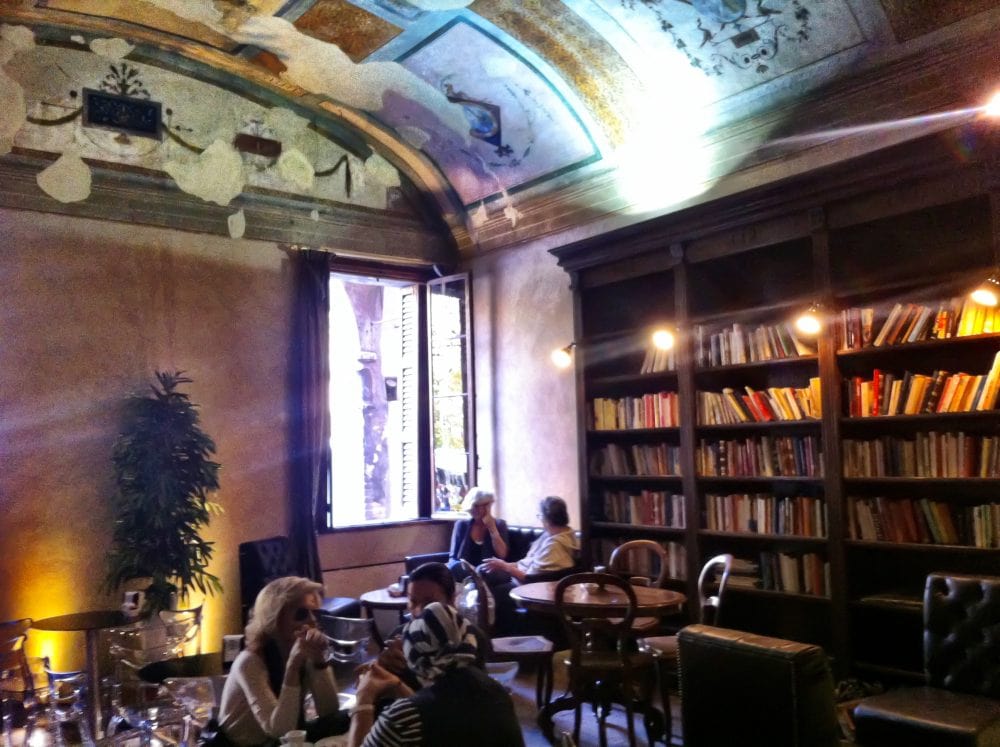 3 – ARTS
Valli Municipal Theatre is simply breathtaking. If you have the opportunity to see a concert, ballet, or opera live within these historic walls, consider yourself one of the lucky ones. Elaborate frescoes adorn the ceiling, the main stage curtain is painted, and the gilded box seats with their crushed red velvet chairs will have you applauding with excitement even before the show has started.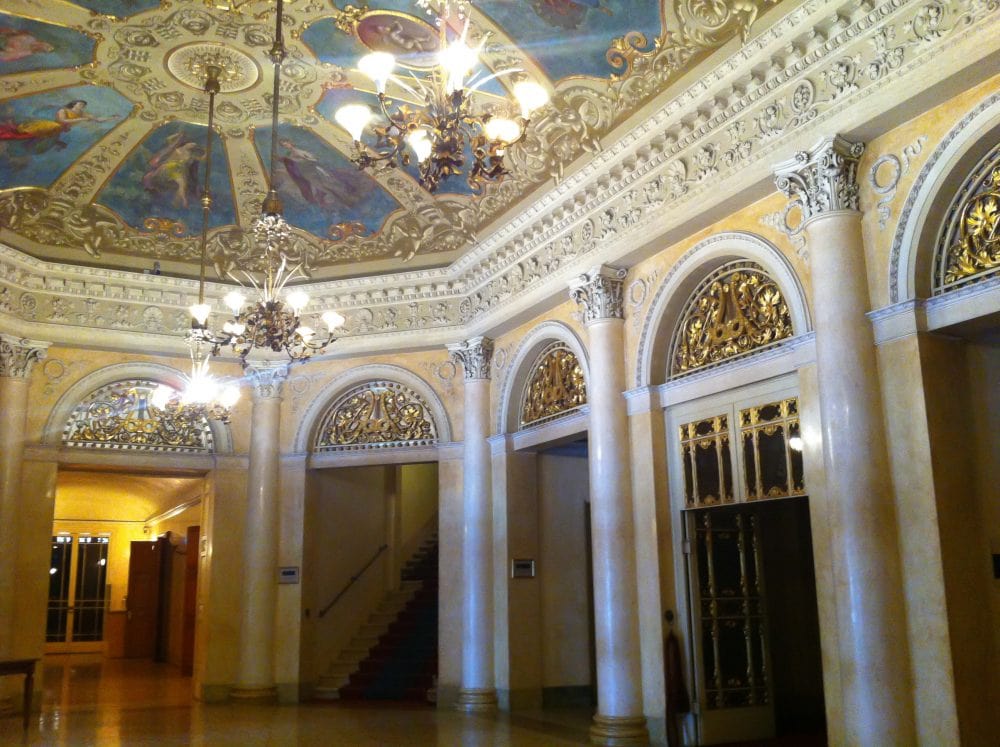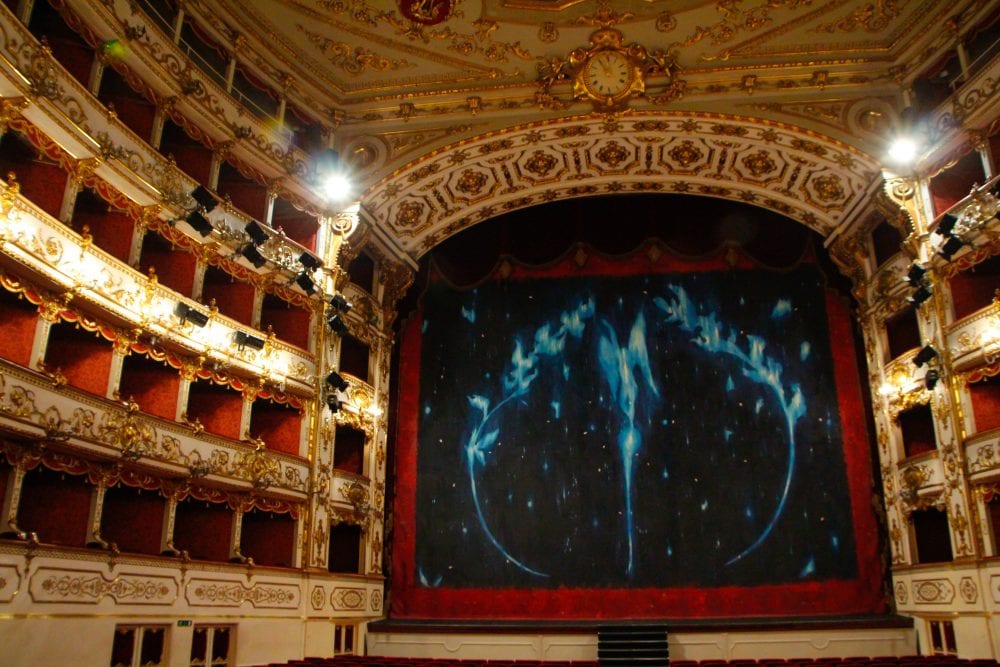 Another point of interest is The Maramotti Collection, a contemporary art exhibit in the historic factory of Max Mara. Entrance to the museum is free, but you must make an appointment.
4 – EDUCATION
If you google "Reggio Emlia," the first couple of results in your search are likely to be about a method of education. That's because the region is famous for it's philosophy of teaching that focuses on encouraging children to explore what interests them rather than what is required or needed. While standing in line at customs during a flight back to the US, Pete and I actually struck up a conversation with a fellow traveler who was a teacher heading back to Oregon after studying the Reggio Emilia approach in Italy. Small world!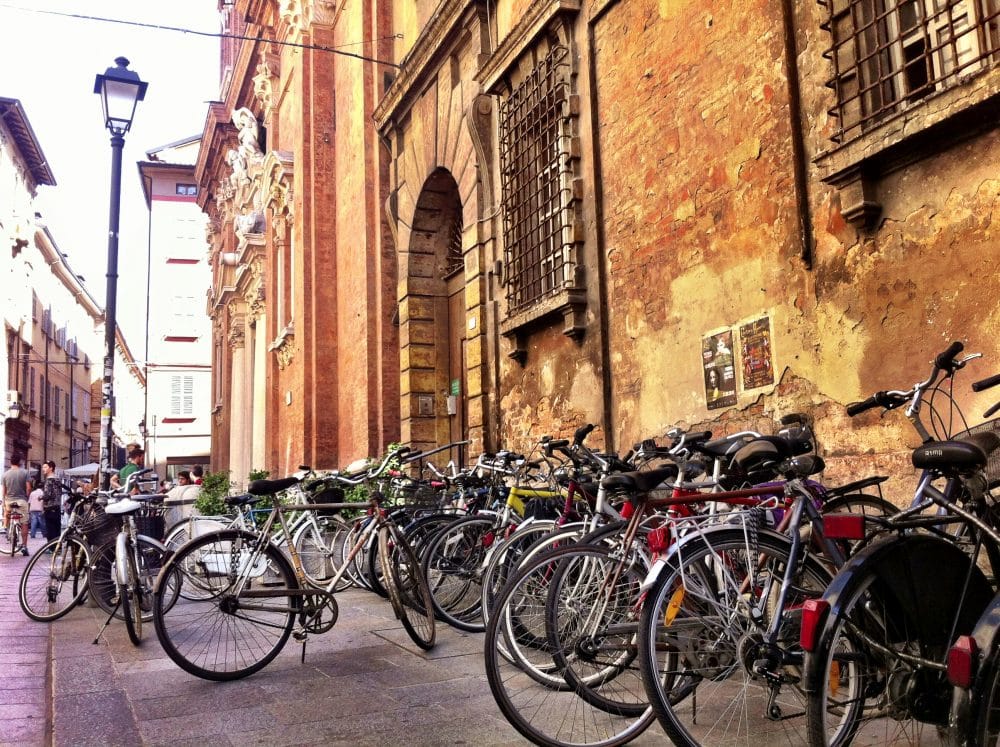 5 – BICYCLES
Being the wife of a hobby cyclist, I was very impressed with the bike culture here. It seems to be the preferred mode of transportation, whether pedaling something sporty or stylish. If you feel like going for a ride or just a stroll around town, Reggio Emilia has the longest city bike trails in Italy. I couldn't stop taking pictures of all the beautiful bicycles. Take a look …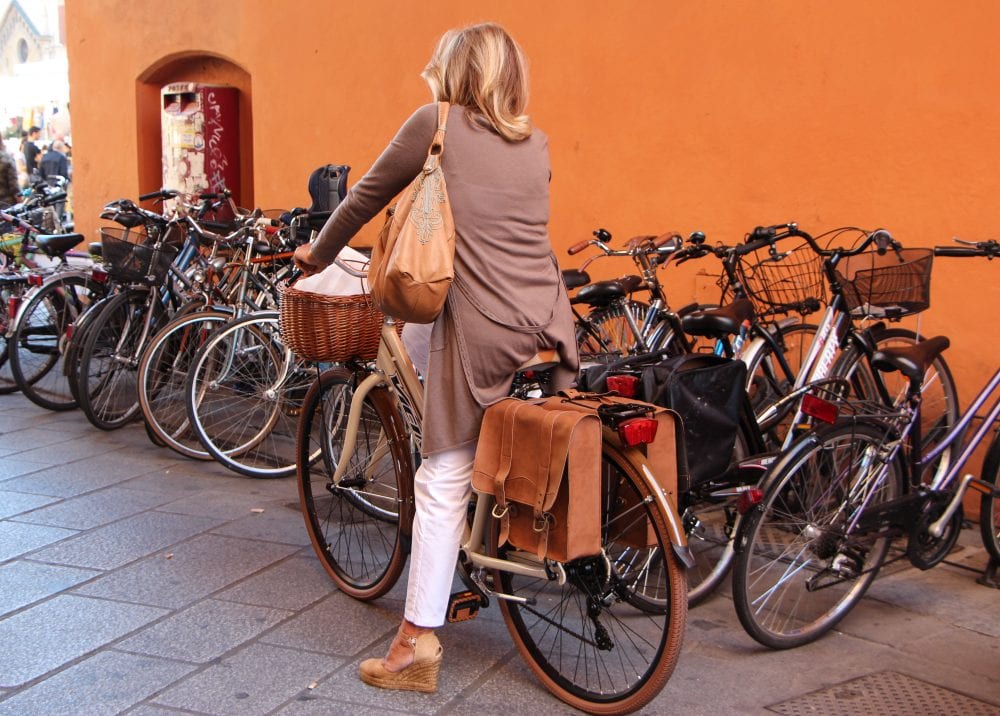 Need a guide while you're there? If you're not fluent in Italian, I recommend it. You'll get so much more out of the experience.
Looking for a place to stay in Reggio Emilia, Italy? Here's a video hotel review I took during my stay at Albergo de Notarie in Reggio Emilia for the Lambrusco Festival. It's located right in the historic center of town and is walking distance to shops and restaurants. Take a look inside my hotel room in the video below.
Disclosure: My apartment in Bologna was provided by the Emilia-Romagna Tourism Board as part of the #BlogVille campaign created by iAmbassador. As always, my thoughts, opinions and enthusiasm for travel and food are entirely my own.
Want to save these travel tips? Pin it!