Bologna is one of my favorite culinary destinations. And while it isn't as well known as other Italian cities, the food in Bologna is the best! What kind of food can you expect? Well, Bologna is known for cured meats, salty cheeses, handmade pastas, hearty meat sauces, and of course, gelato. And if that doesn't sound like enough, there's even a "food theme park" where you can experience and taste all the foods of Italy. So when it comes to culinary travel, the food here is hard to beat. It's no wonder Bologna's nickname is "the fat one."
And in addition to food, there's also plenty to see and do. (You'll need something to work up an appetite between meals). But one of the other great things about Bologna is that it's not as "touristy" as other destinations. So you'll have fun roaming the endless streets covered in porticoes discovering all the delicious foods and treats.
Here's a list of all the must-try food in Bologna, our favorite restaurants, must-visit food markets, and the best places for pasta classes. We've also included a few tips on other things to see and do in-between meals while you're there.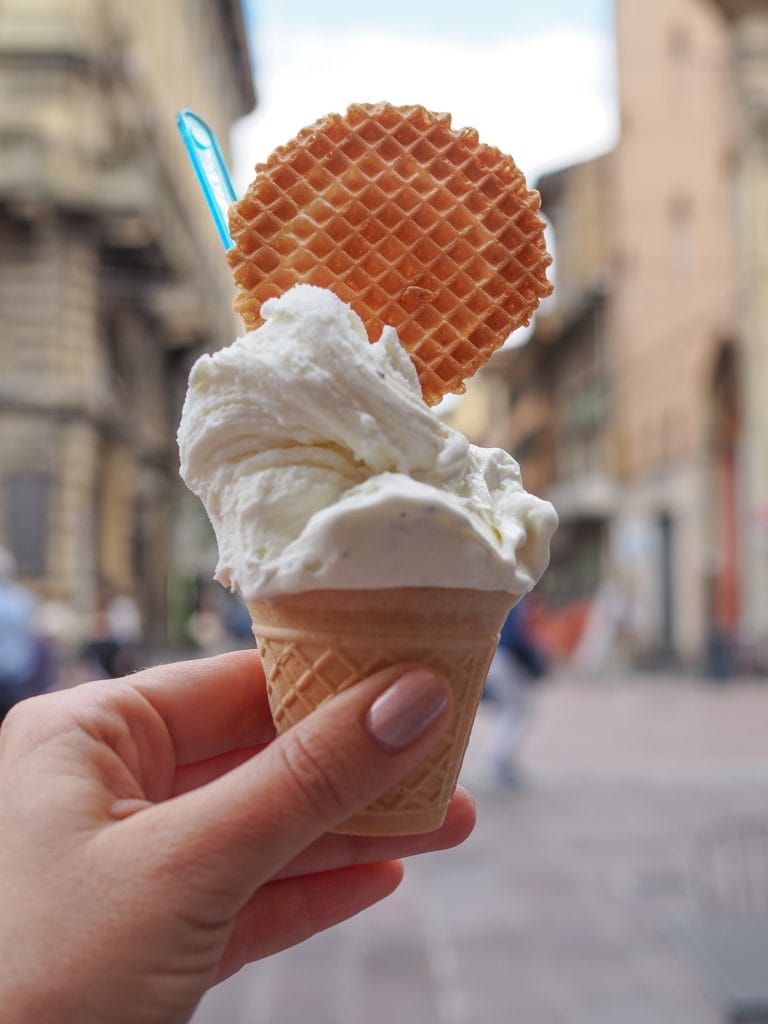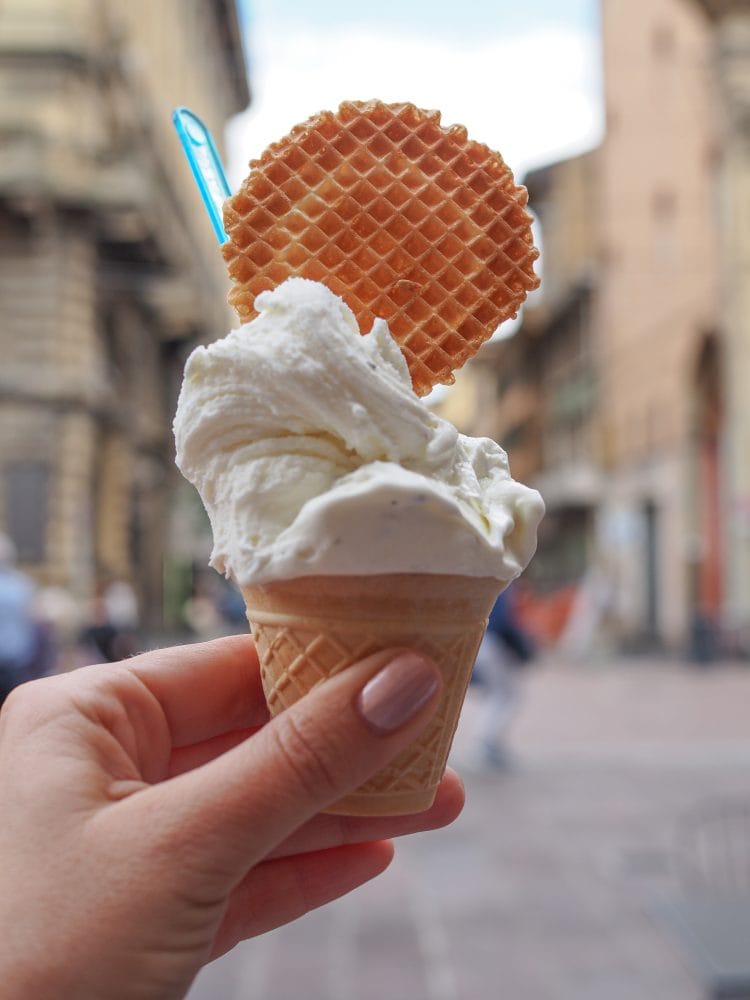 WHAT TO EAT IN BOLOGNA
There is so much delicious food in Bologna it can feel overwhelming. Especially if you're there for just a short trip. Personally, I always want to taste it all! This list of Bologna foods below is quick guide on what to taste while visiting the area.
Tagliatelle al Ragu (a.k.a. Pasta Bolognese)
When it comes to Bologna food, the famous Bolognese tagliatelle al ragu is a must! And you won't find spaghetti Bolognese in Bologna. For one, you're in Bologna, so the sauce will simply be called "ragù." Second, the Bolognese don't eat spaghetti, they prefer a thicker, egg-based pasta noodle called tagliatelle because it holds the sauce better.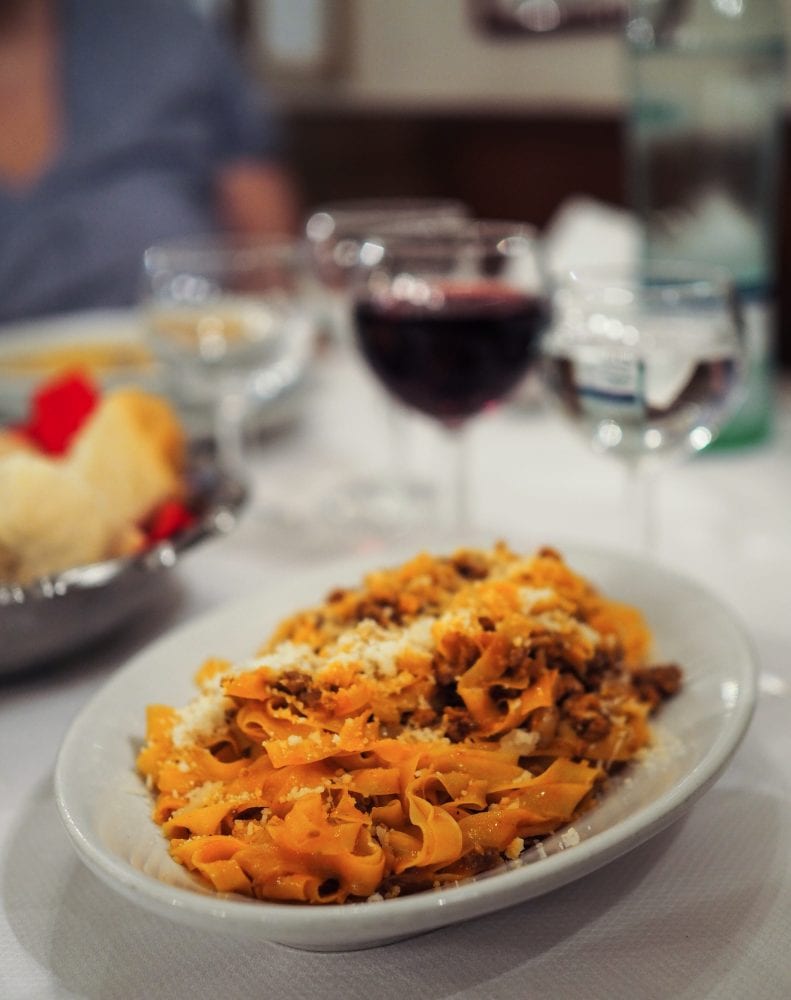 Ricotta and Fig Gelato
Bologna has a long history with Italy's most famous dessert, gelato. Three of Italy's top-rated gelatarias in Bologna! But if I had to pick one flavor for you to try, it would be ricotta and fig, or "ricotta e fichi."