When I heard there was a food theme park that opened in Bologna, I had to plan a visit just to see it. FICO Eataly World has over 100,000 square meters filled with food from every region in Italy — sounds a bit like heaven! I spent a full day at Eataly World and have all the info for you below on what to expect, planning tips, and how to get there.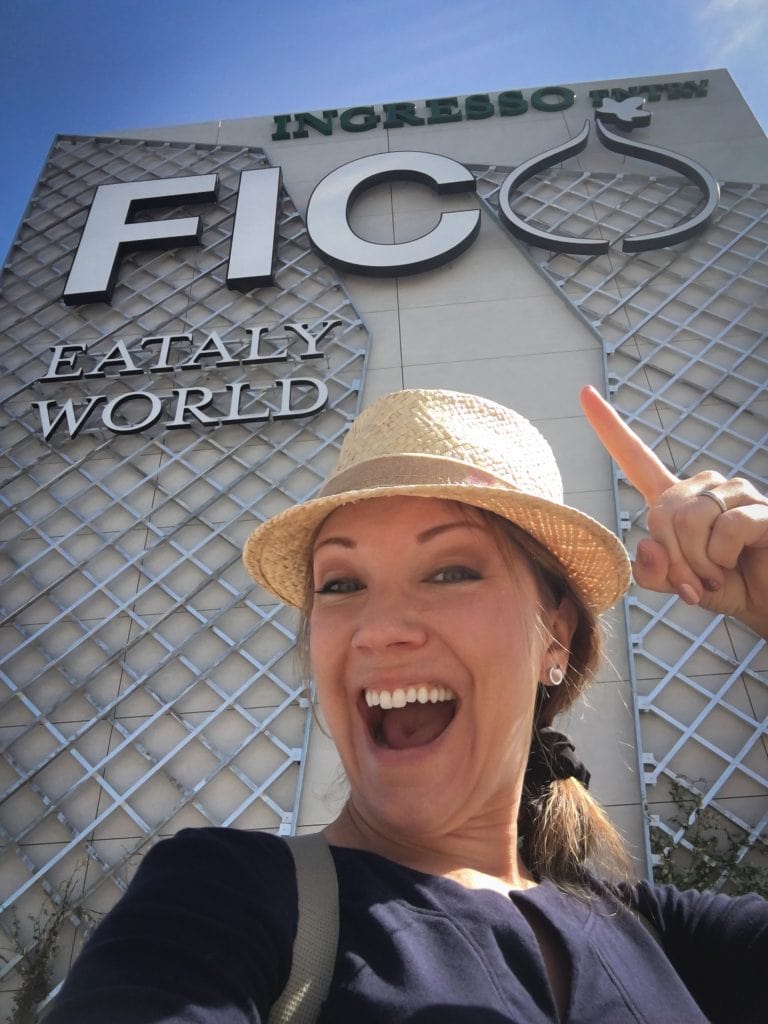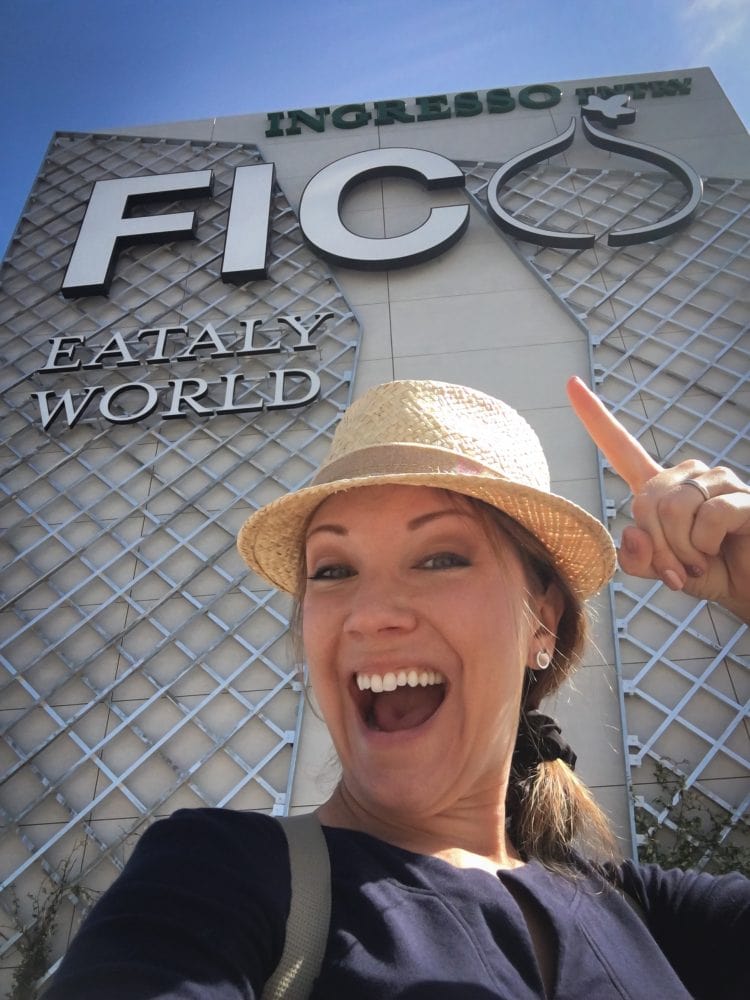 WHAT IS FICO EATALY WORLD?
FICO Eataly World is designed to give you a culinary education in Italian food, from agriculture, to artisan production, and of course, tasting. It's one-of-kind, filled with multi-media exhibits, cooking classes, factories, farms, markets, and restaurants. Because it is so diverse in it's offerings, FICO Eataly World is often called a food theme park. But since my home is in the theme park capitol of the world (Orlando), I think I should clarify that FICO Eataly World is more like a cross between a giant food hall and museum. There are no roller coasters, other than the flavorful ride your taste buds might experience. FICO Eataly World reminded me of the World Fair EXPO, only Eataly World is permanent and dedicated only to Italian food. While there are no thrill rides, there's certainly a ton of stuff to do and food to taste. My tip for you is to dig in, ask questions, and have fun exploring.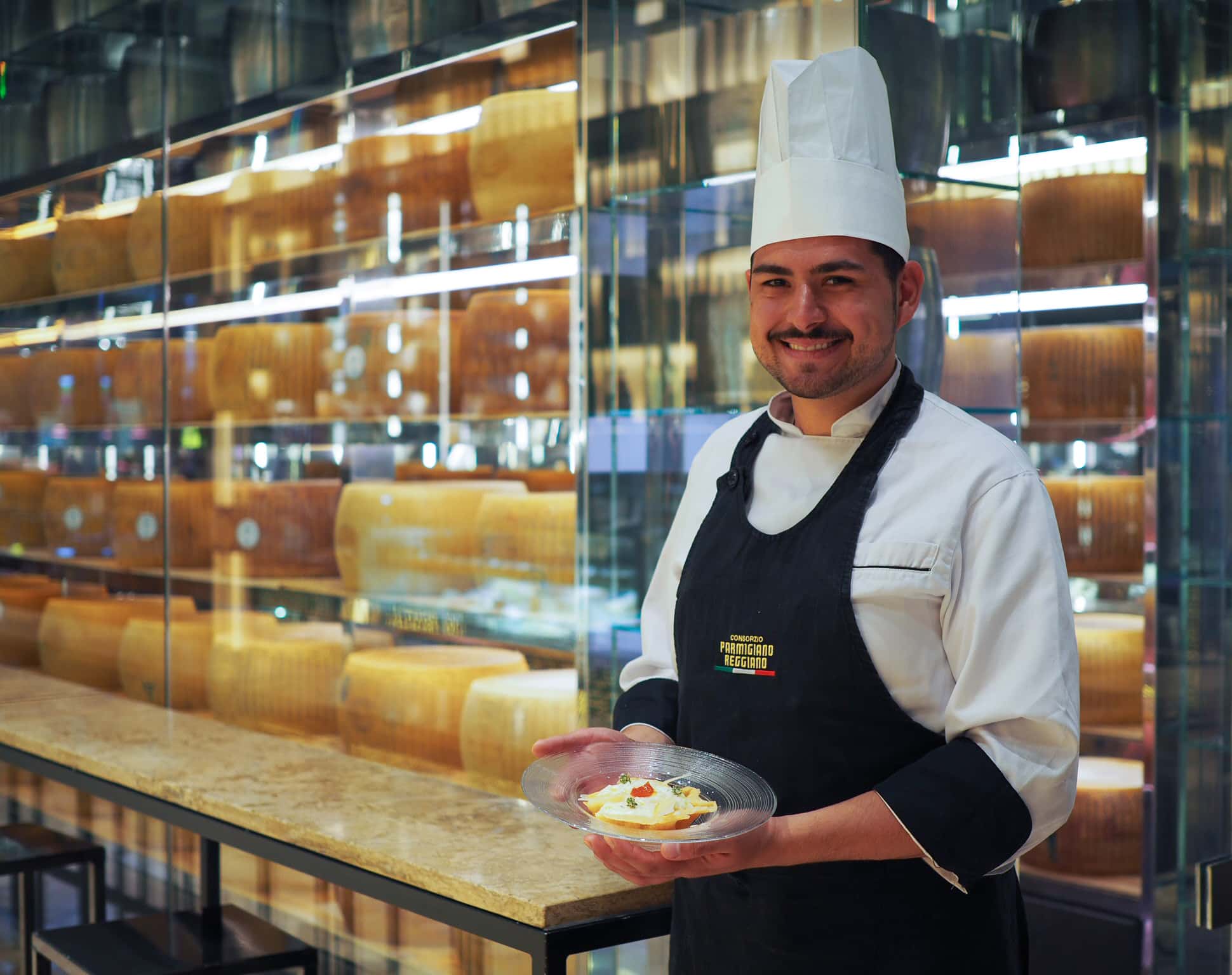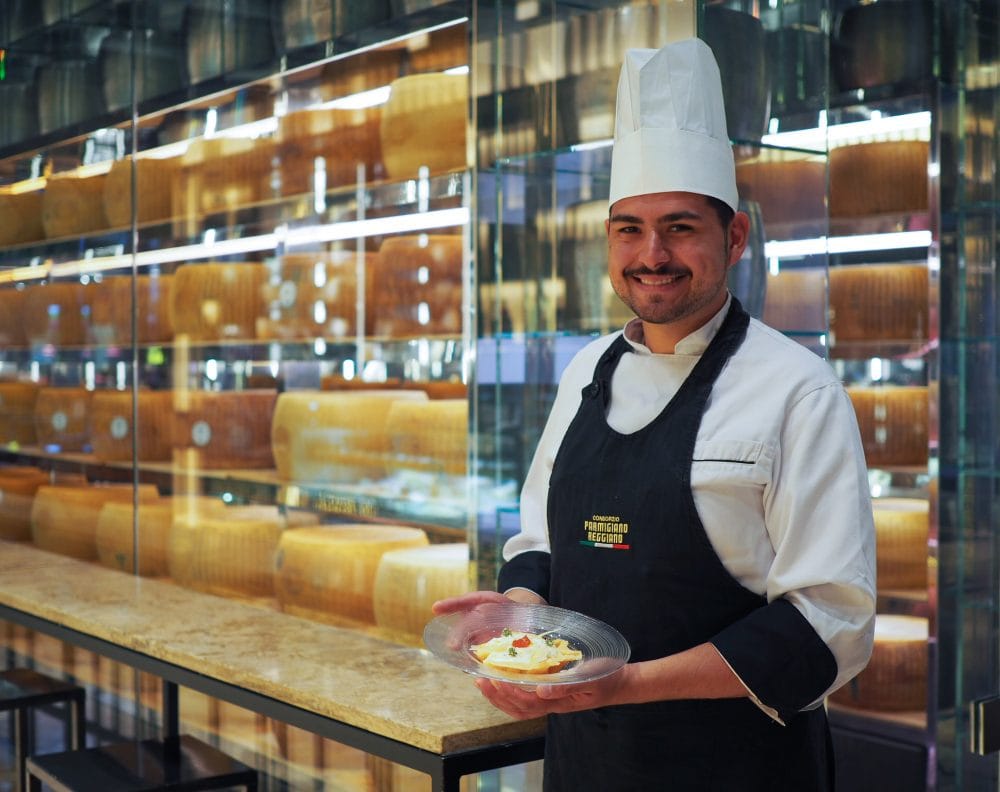 WHY YOU SHOULD VISIT
Some food writers have questioned, "why go to a food hall when you have all the food markets and vendors along the charming historic streets of Bologna?" While you absolutely should visit The "Quadrilatero" and Mercato delle Erbe, FICO Eataly World delivers a unique experience. It's more of a celebration of food and a place to learn. Perhaps you'll even discover a region to visit on your next trip to Italy. If you consider yourself an epicurean, a foodie, or a lover of Italian foods, you absolutely should visit Eataly World.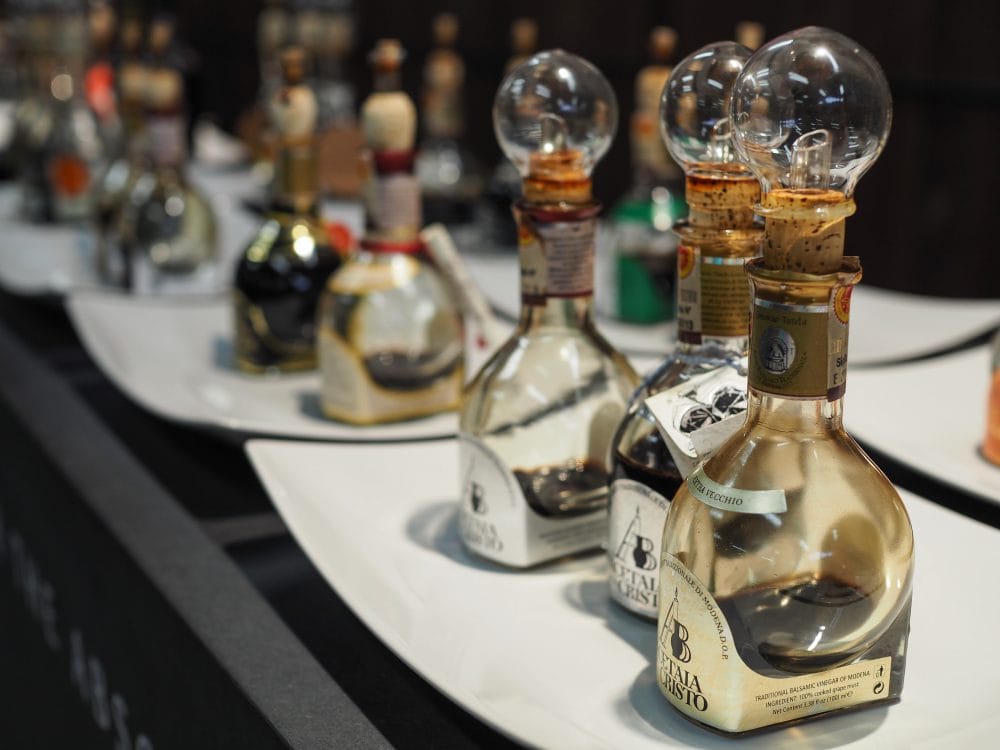 WHAT TO EXPECT AT FICO
When you arrive, the first thing you'll notice are the blue Bianci trikes with market baskets all lined up in a row. This is by far the most fun way to see FICO Eataly World. The bikes are free to use and there's a dedicated bike path as well as bike stands throughout the building.
Surrounding the building there are four acres of fields growing Italian crops like tomatoes, olives, and pistachios. I was even surprised to see hemp and hops! There's also pasture and barn stalls will some very pampered indigenous animal breeds used in Italian agriculture.
Inside, you'll find factories, markets, workshops, and classes showcasing all of Italy's most iconic foods such as regional meats, cheeses, olive oil, baked treats, and gelato. You can taste and shop throughout the different markets, walking from stall to stall and sampling as you go. There's also a large store at the end with shipping facilities in case you want to send anything home.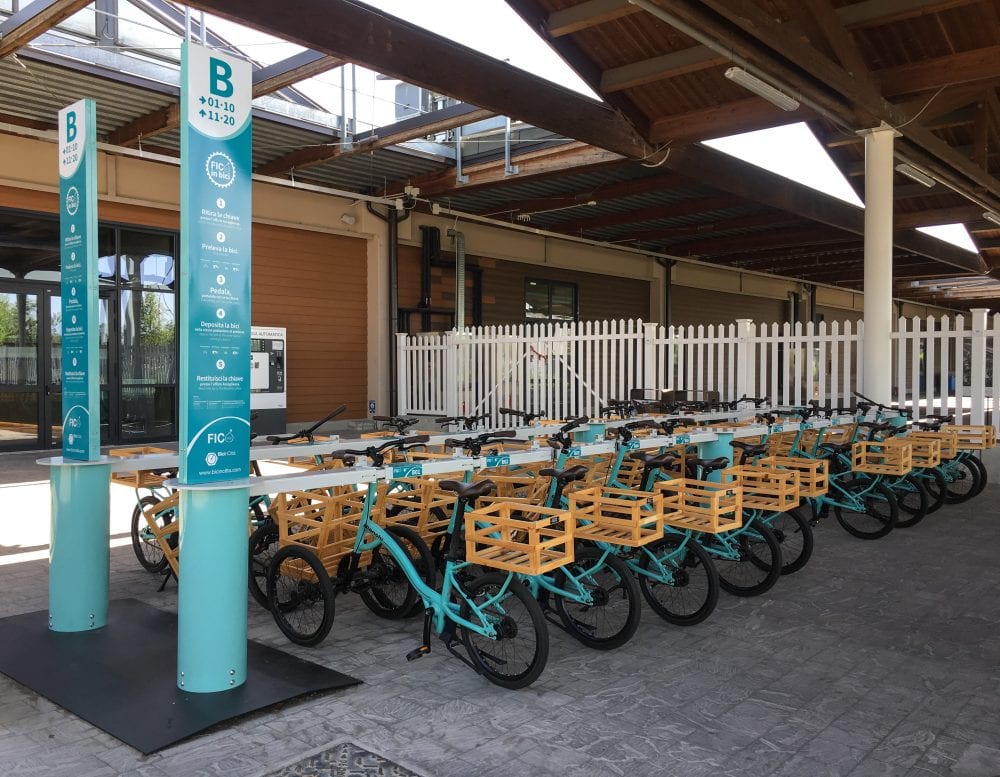 PLAN YOUR VISIT TO FICO EATALY WORLD
FICO Eataly World is open every day from 10:00 a.m. to midnight. So you will have plenty of time to see it all. Make a plan and pace yourself.
There's no entry fee! Once inside, however, you can spend as much or as little money as you want to enhance your experience with cooking classes, tastings, or full meals.
The first thing I recommend doing upon your visit is go to the information desk, grab a map, and familiarize yourself with the layout. There's a guided tour offered (FICO Grand Tour) for 15 euros if you'd like a Biodiversity Ambassador to give you the lay of the land. I did this when I first arrived and it was a great way to learn more about Eataly World before setting off to explore on my own.
One thing I wish the information desk provided was a daily printed schedule that let visitors know what times each of the factories are demonstrating. Everyone is SO friendly, though, if there is something in particular you want to see (for example, how ricotta cheese is made), just ask about when the demonstration starts.
In-between each of the regional markets and factories, there are opportunities to taste and learn. I enjoyed trying different types of olive oil, balsamic vinegar, and cheese as well as learning about different type of regional rice used for risotto (I didn't know there were more choices than arborio rice!). Definitely look for tips and recipes to pickup and try at home.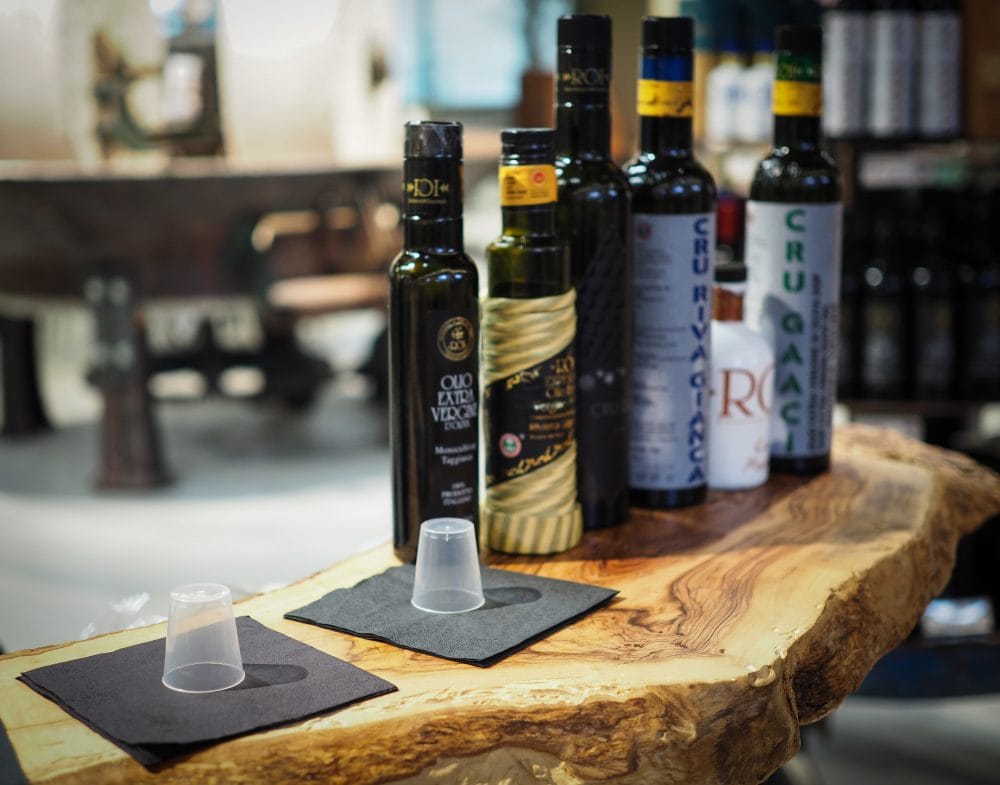 SIGN UP FOR A CLASS
There are over 30 classes offered at FICO Eataly World, from gelato making with Carpigiani to learning how to make pasta by hand. There are even some shorter experiences, like the chocolate tasting at Venchi where for only 5 euros they'll record your emotions while eating a flight of three different types of chocolate. During my visit, I participated in a risotto class with Parmigiano Reggiano and learned how to make crispy cheese bowls for serving risotto. It's a recipe I can't wait to try and home and share here on the blog.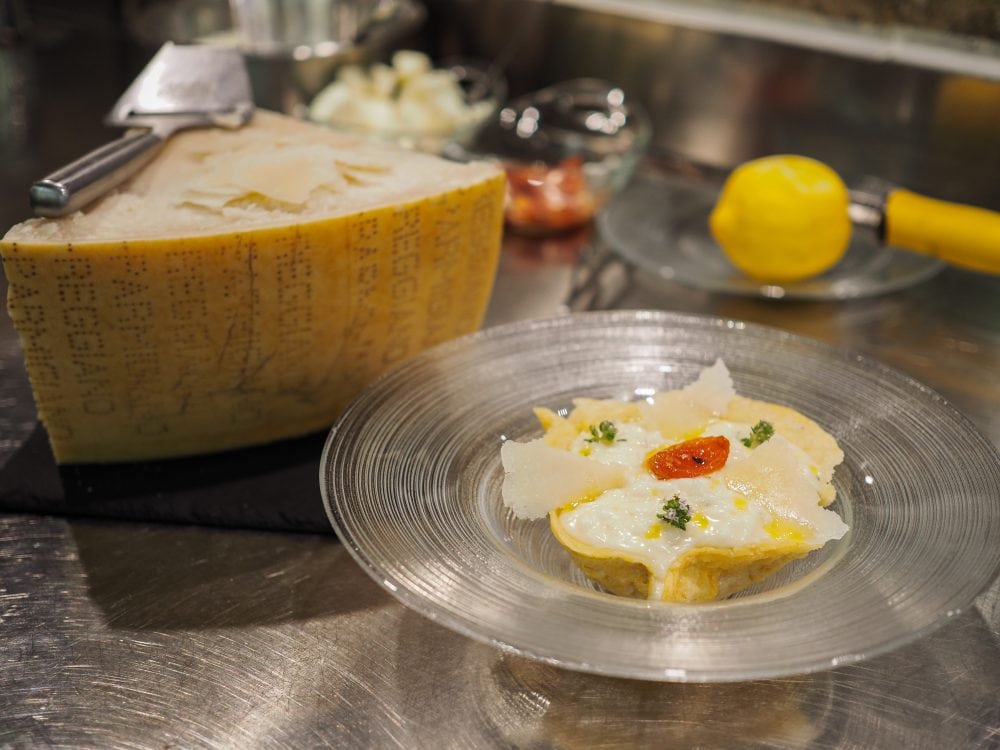 GETTING AROUND INSIDE FICO
There are three ways to get around … on foot, by bike, or the train. I mentioned the specialty Bianci bikes above. They are fitted with baskets to make shopping easy and there are bike stands througout Eataly World. The bikes are free to use, but you will need to go inside and provide identification, so bring your passport with you.
If you wear comfortable shoes, walking is a great way to get around while also getting in all your steps to burn some calories while tasting all these delicious foods offered. The day I was there, I logged over 10,000 steps!
Along the outside of FICO Eataly World, there is a mini train that will take you around to all the agricultural areas. It's only 1 euro to ride, or free if you traveled to Bologna by Frecce (Trenitalia High Speed Train). Just show them your ticket.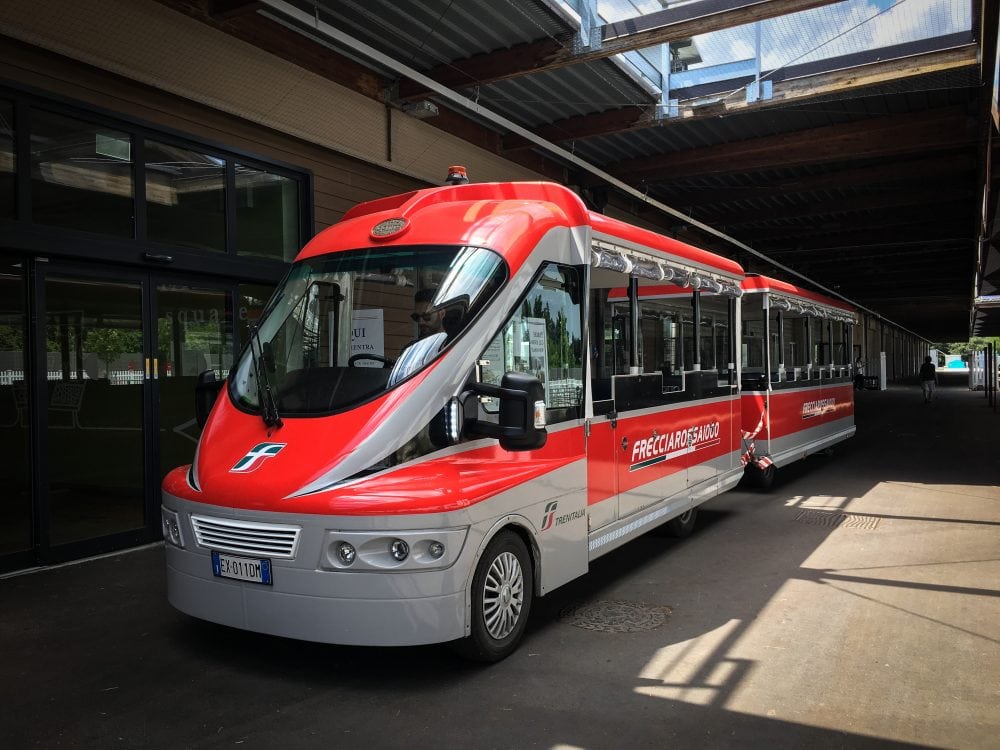 HOW TO GET THERE
Located at Via Paolo Canali, 8, 40127 Bologna, just 9 km outside of Bologna's city center. Getting there from downtown is easy to do by taxi or bus. There is a bus stop across from the train station specifically for FICO and it is easy to find. Just look for the sign that says "FICO." Conveniently, the bus also has "We're Going To FICO" printed on the outside. So even if you don't speak Italian, you'll get on the right bus. The bus runs every half hour and bus tickets can be purchased at Bologna Welcome for ($10 euros) for a round trip fare.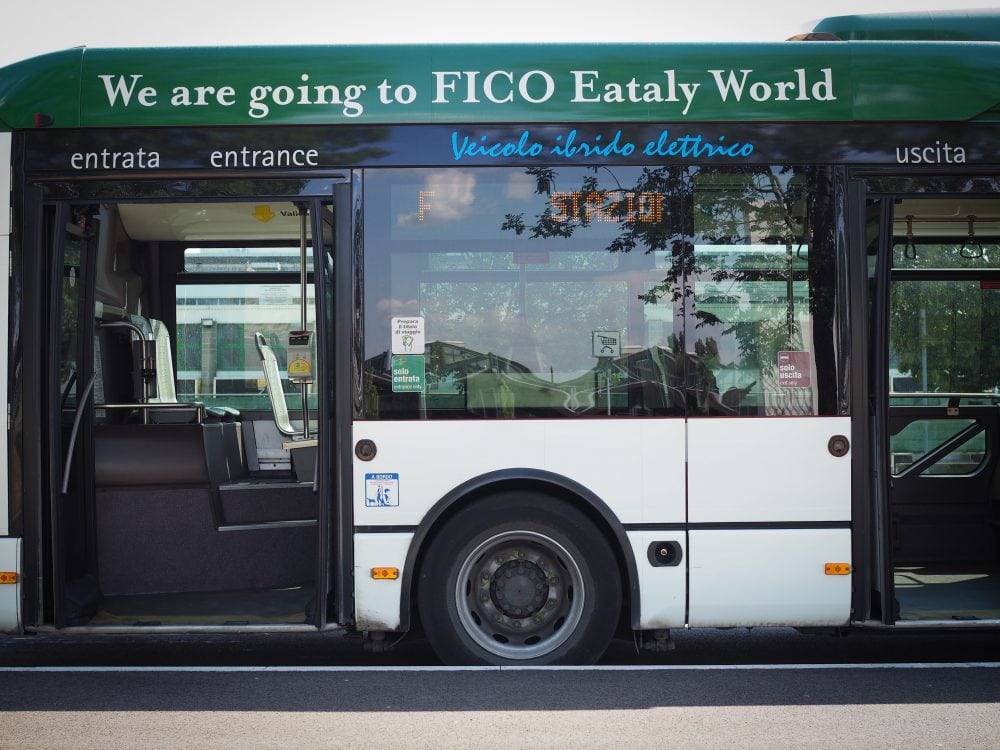 While you're there, make sure to bookmark our Food Guide To Bologna that includes some of our favorite foods, best restaurants, and tips for places to stay too.
MORE PHOTOS – A DAY AT FICO EATALY WORLD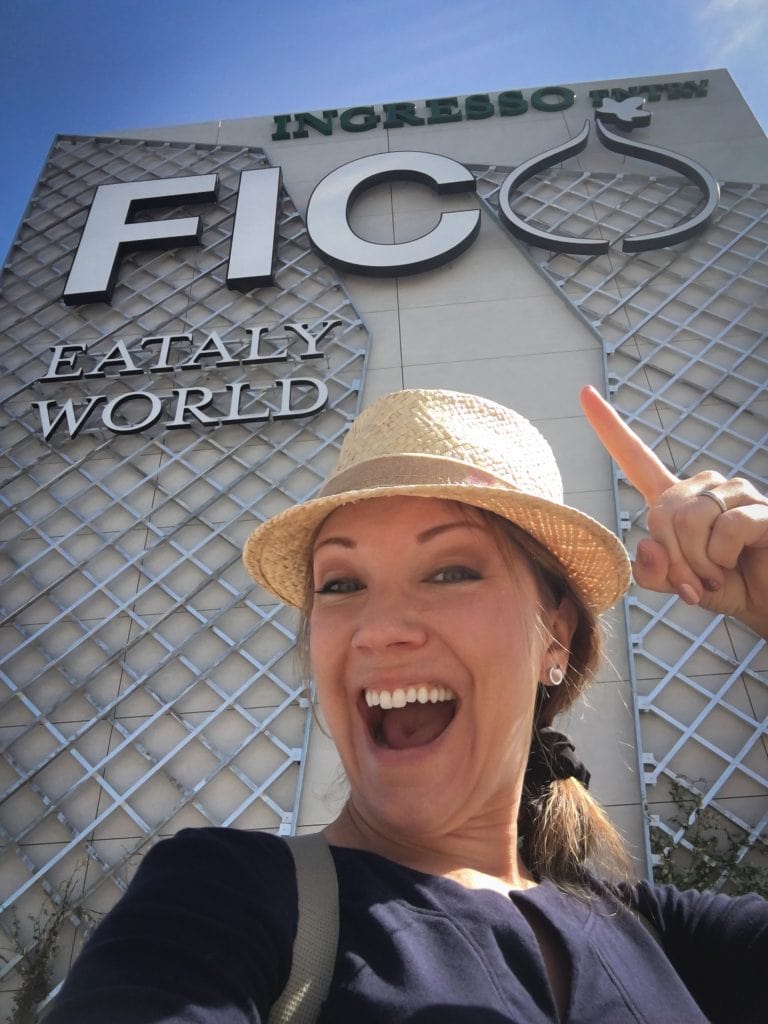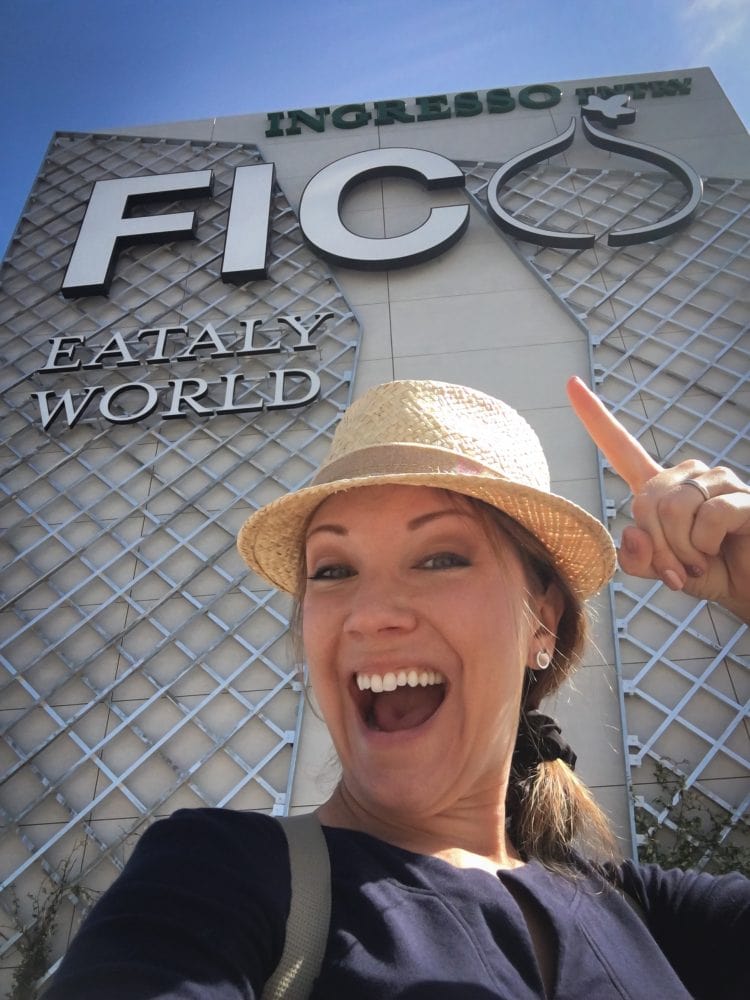 LEARNING ABOUT OLIVE OILS AND BALSAMIC VINEGER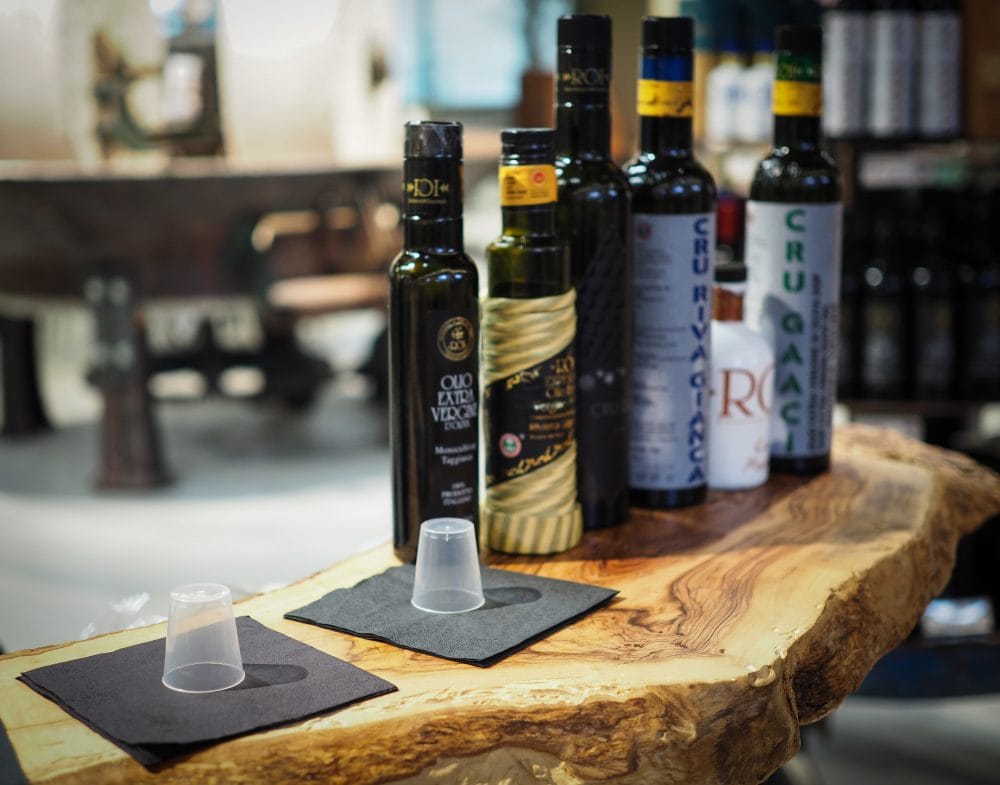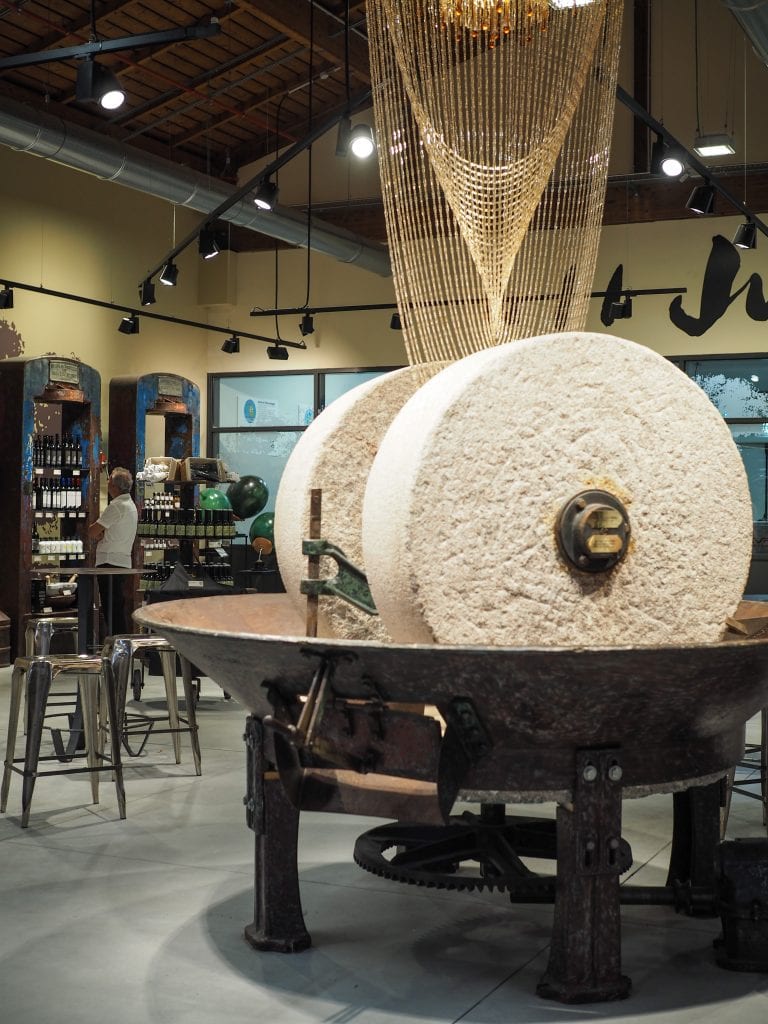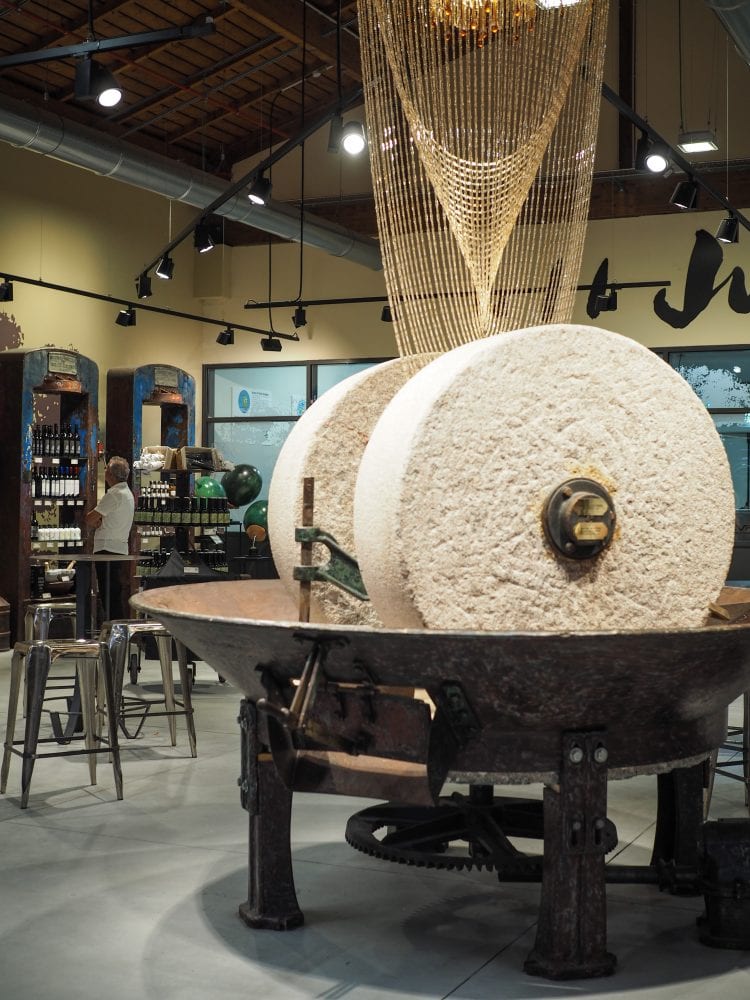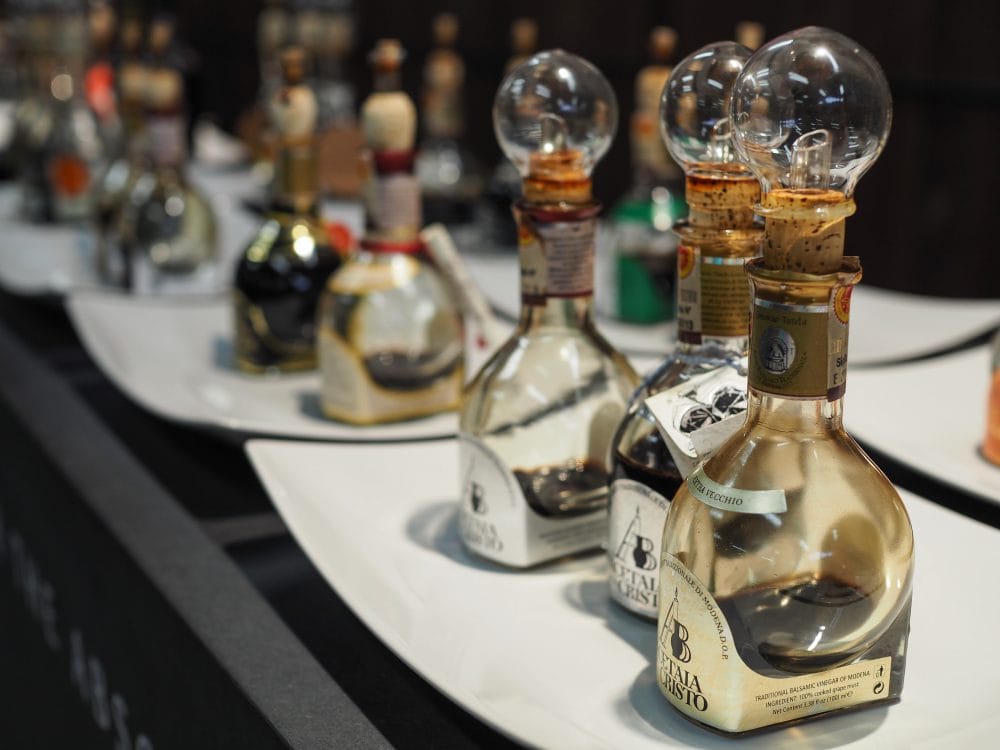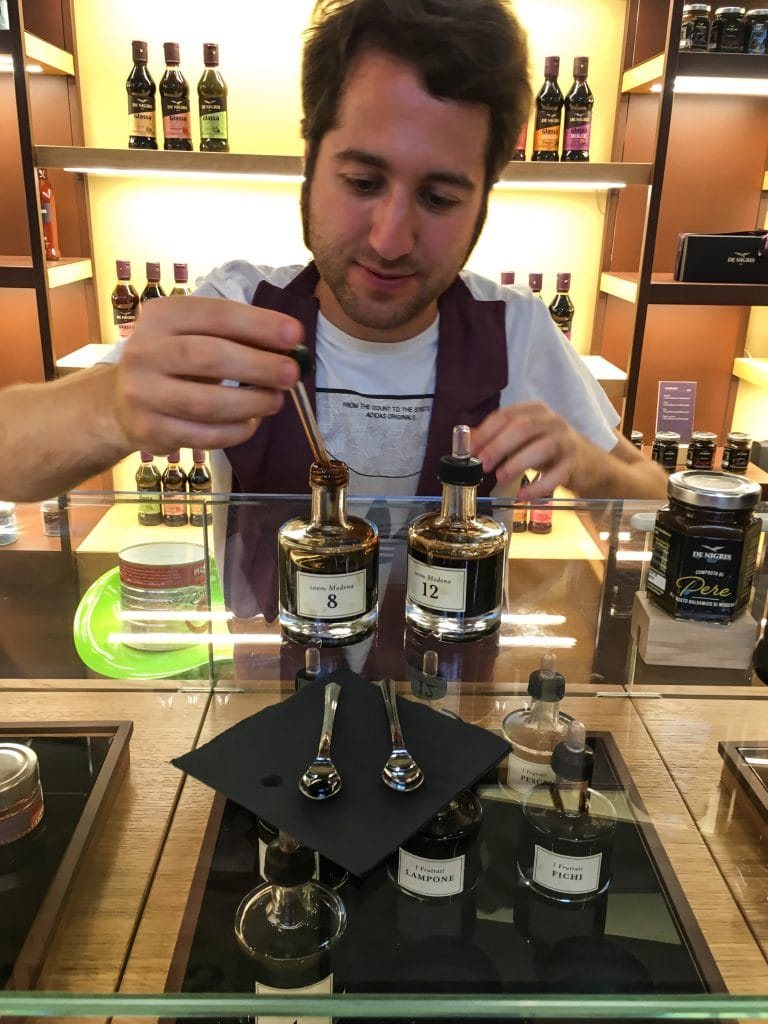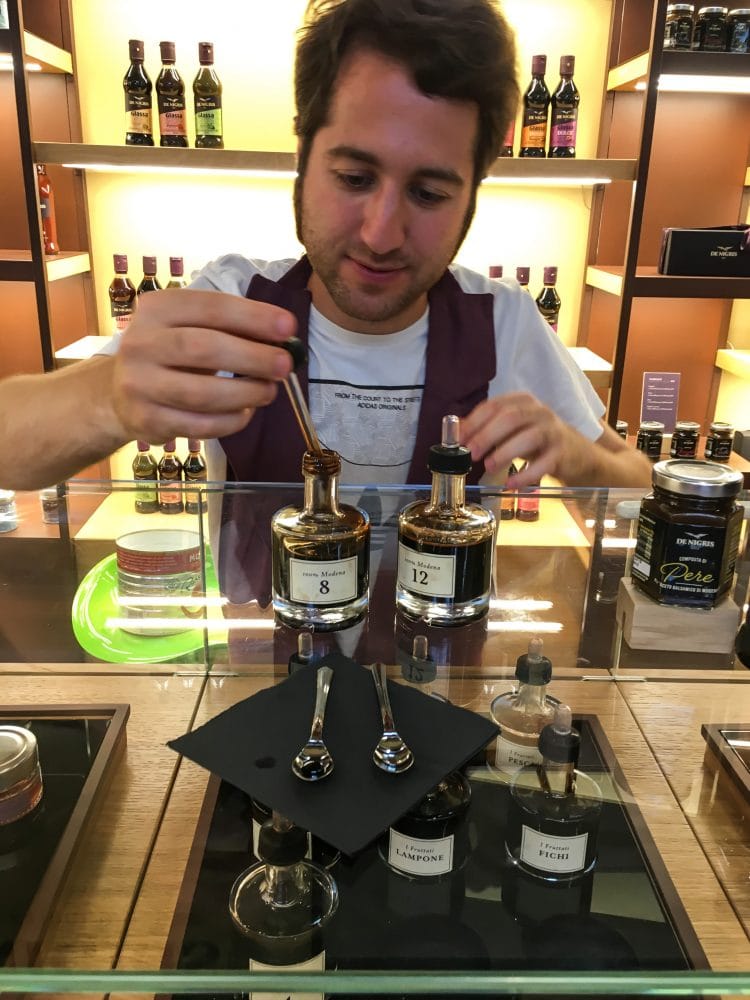 TAKING THE TRAIN AROUND THE AGRICULTURAL EXHIBITS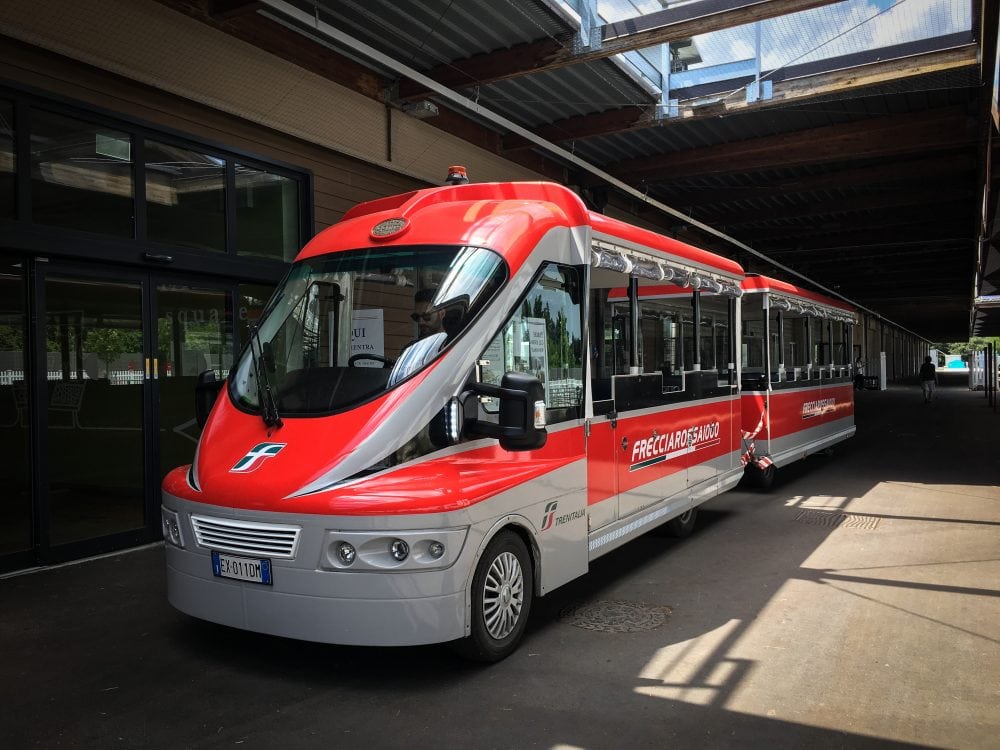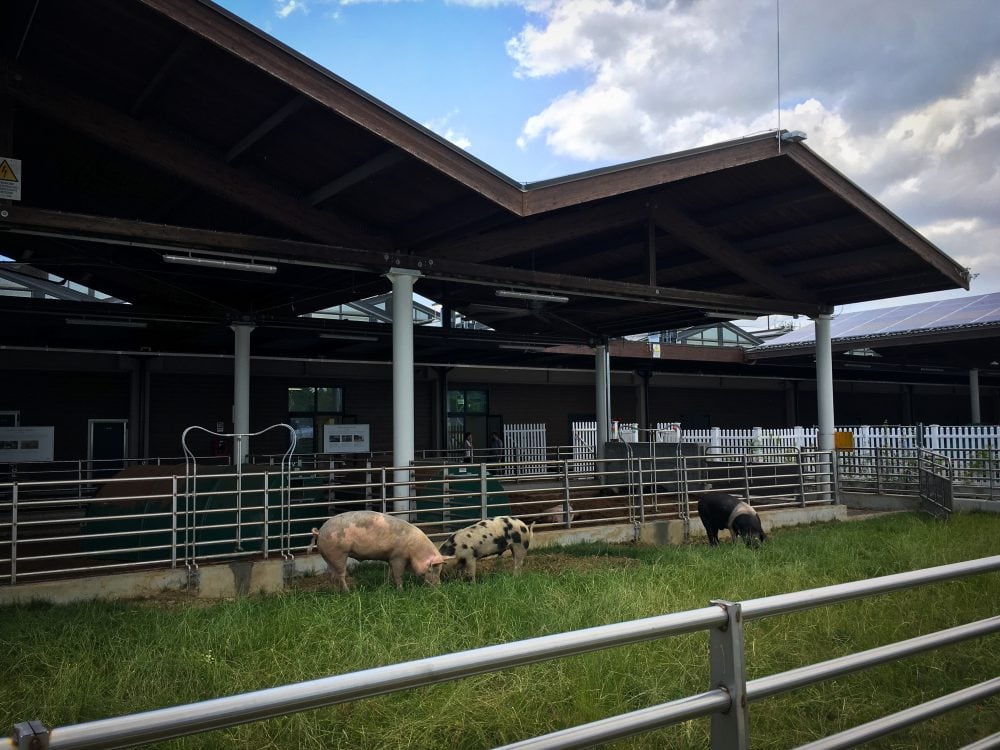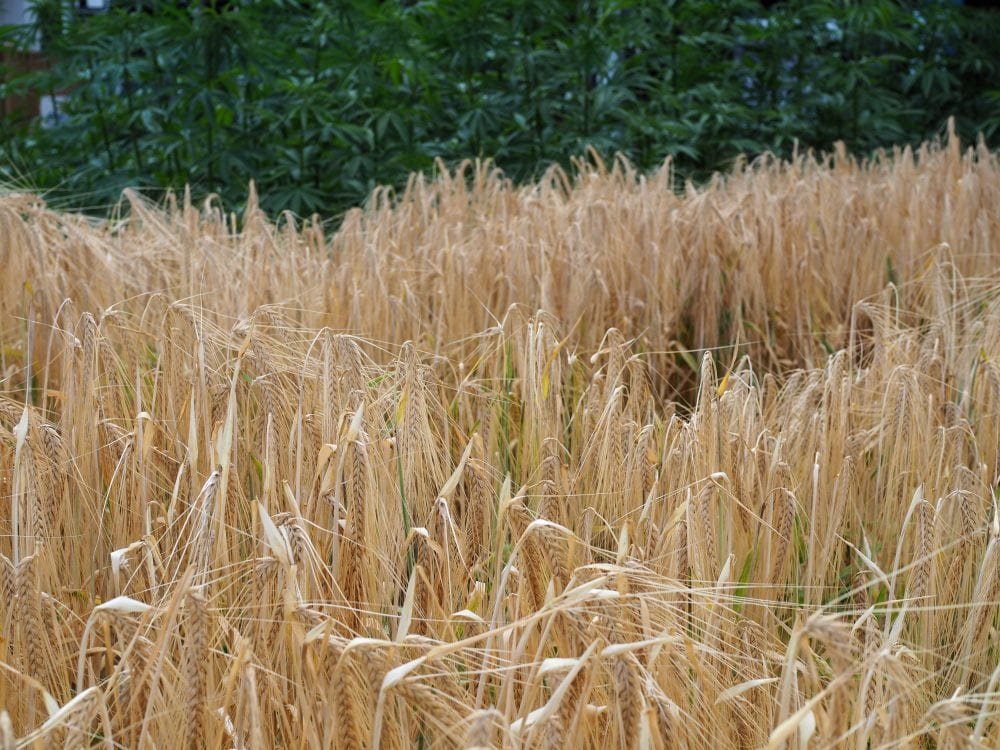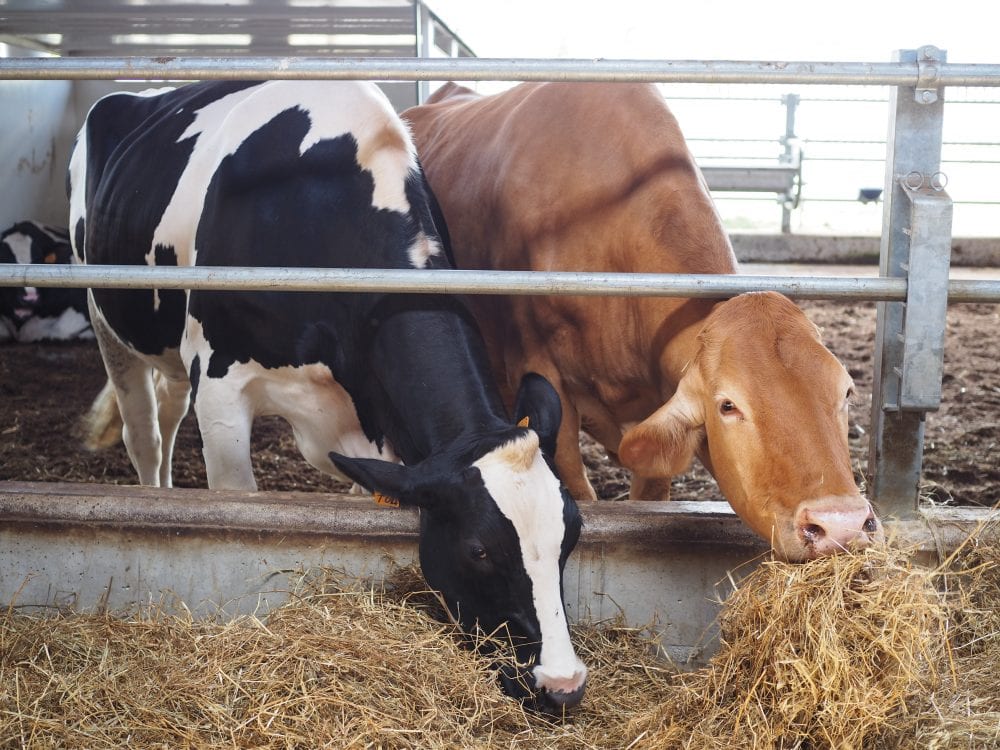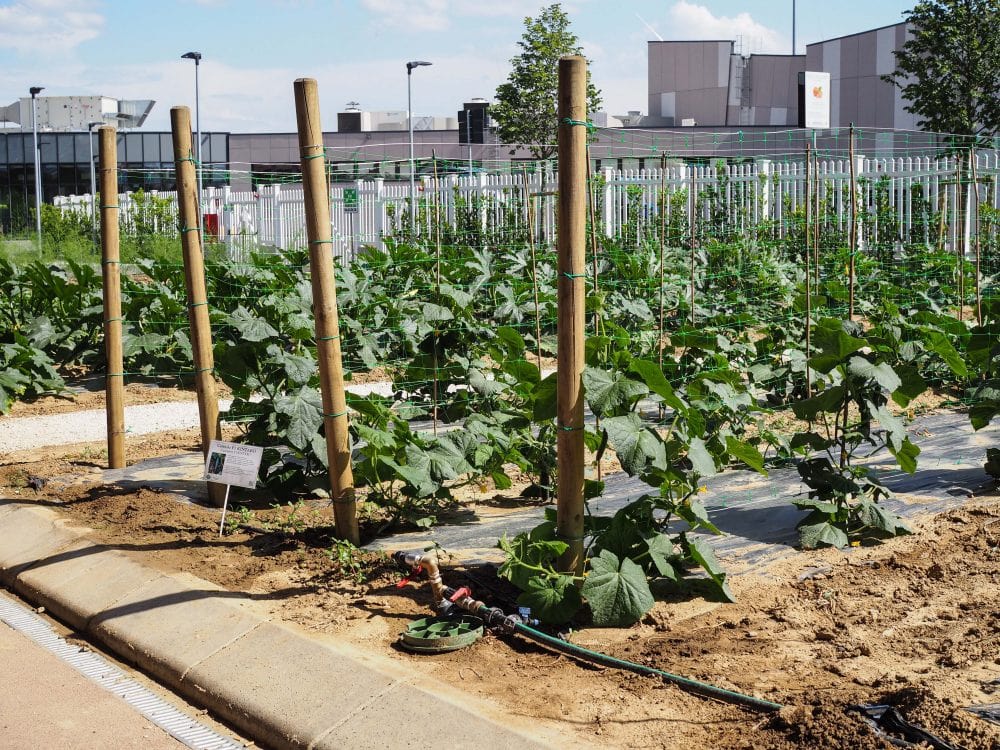 LEARNING ABOUT ITALIAN SWEETS, ALMONDS, AND CHOCOLATE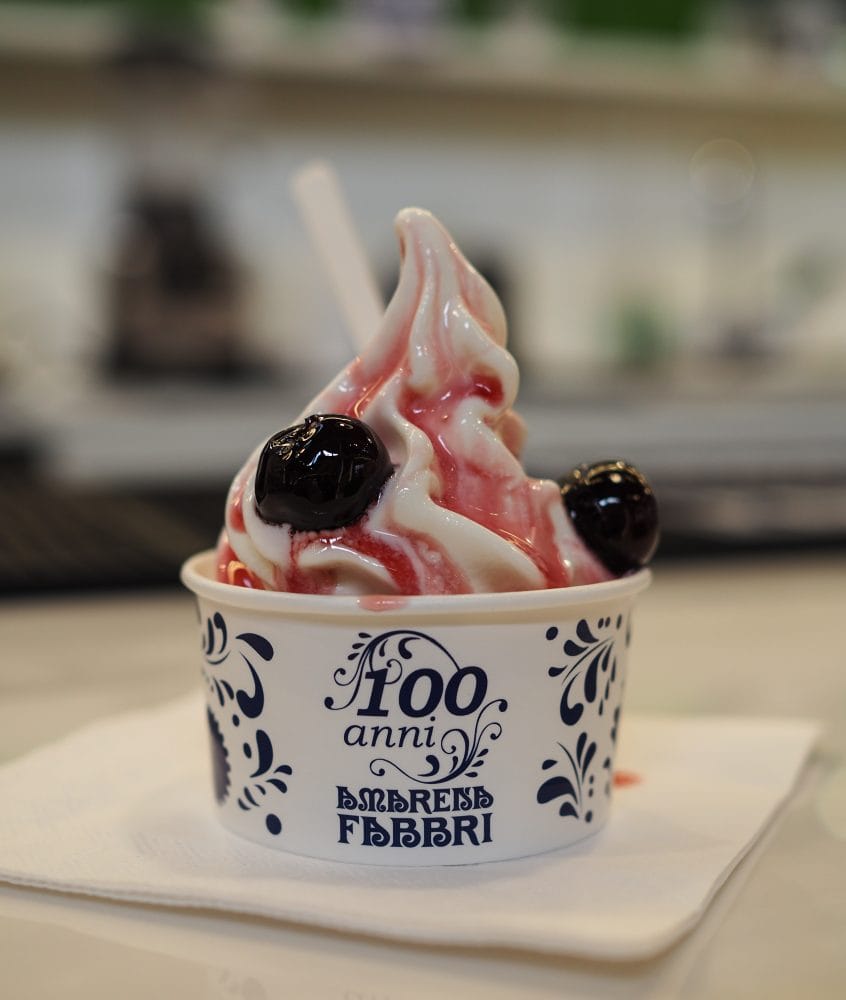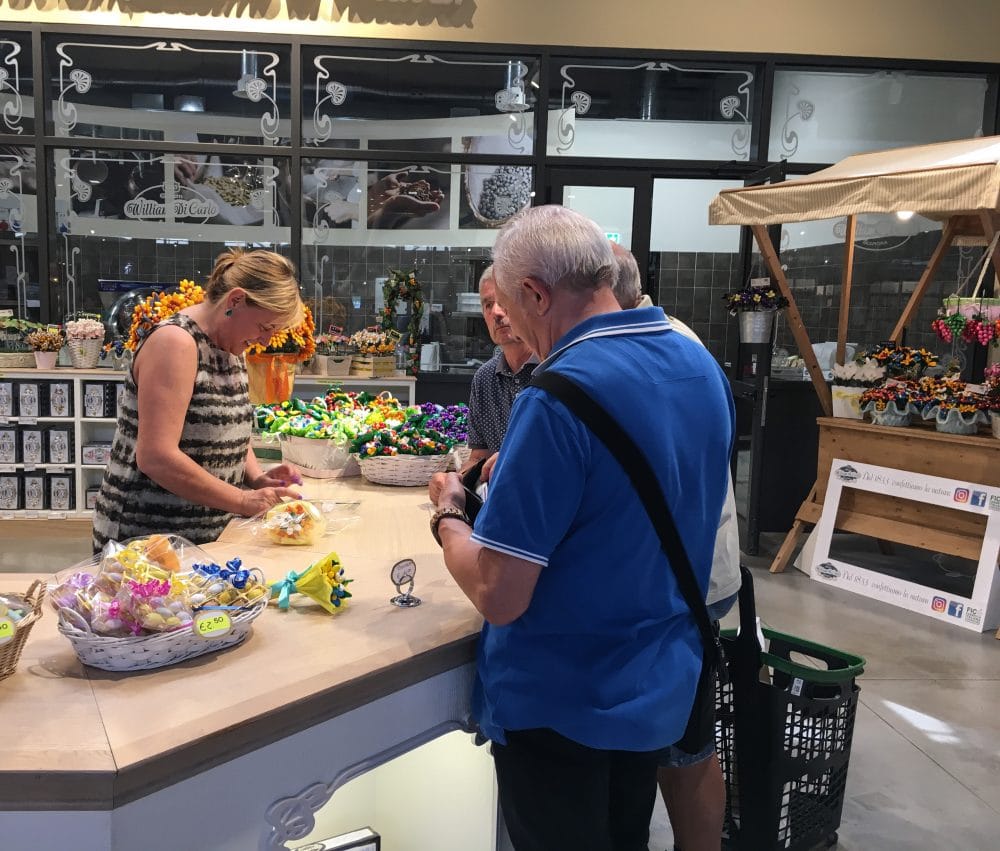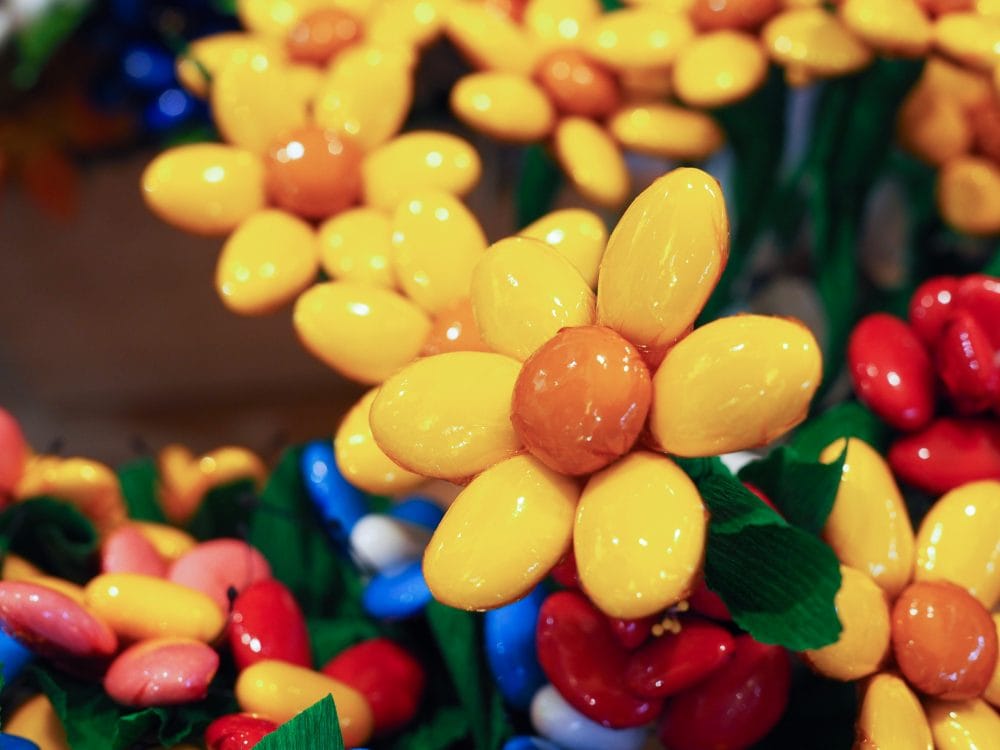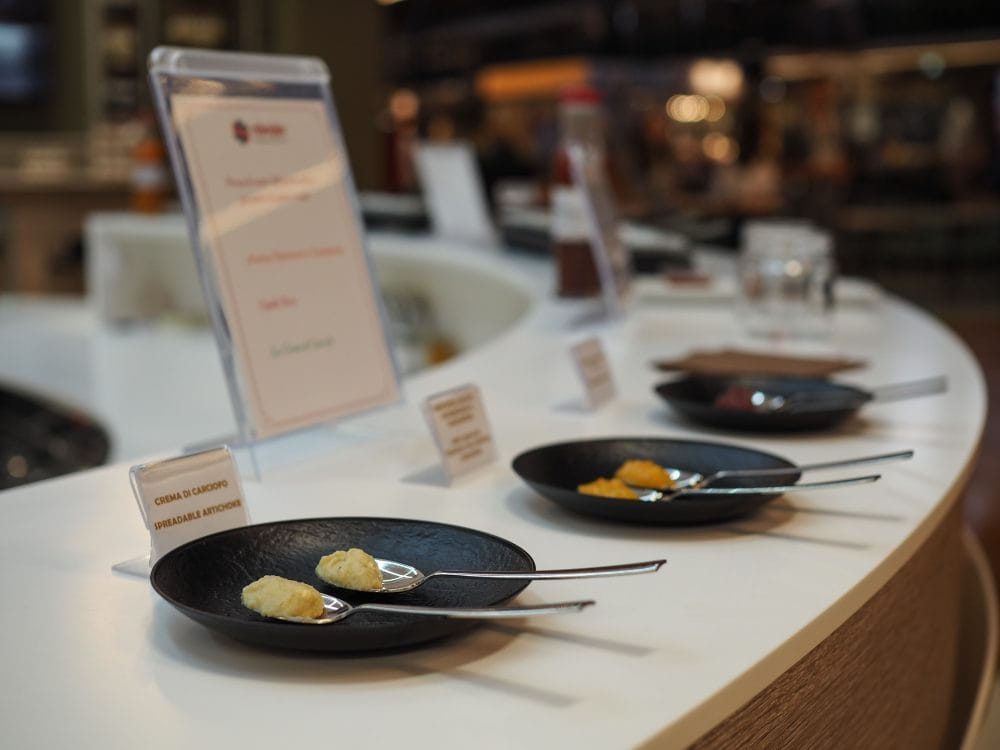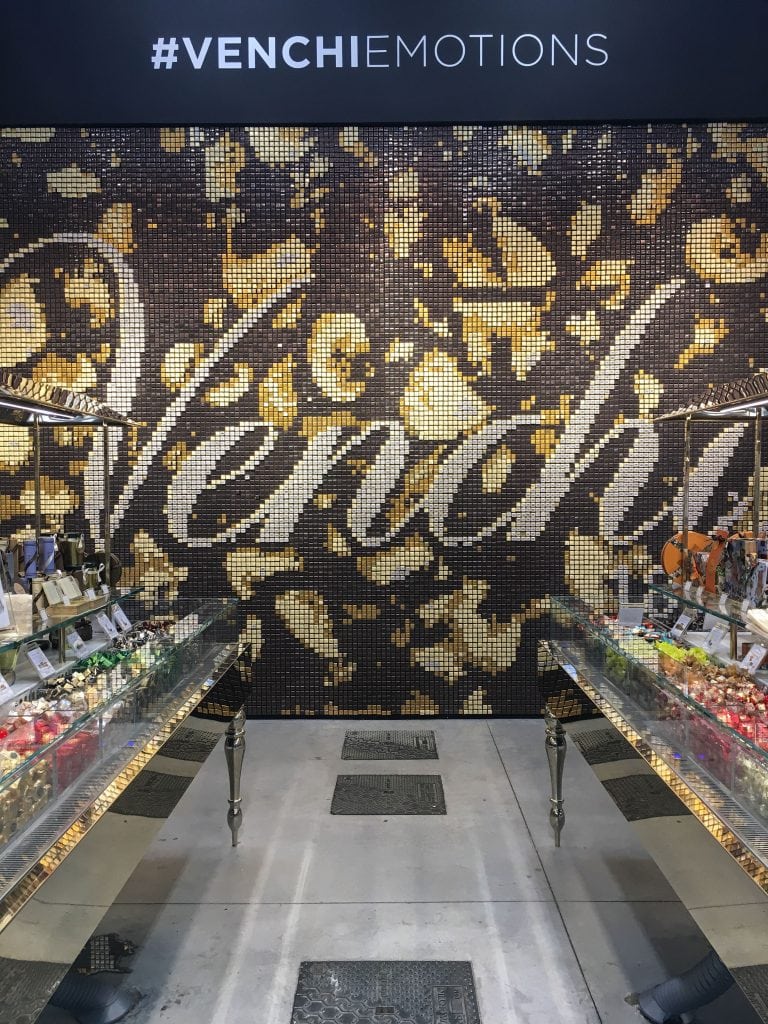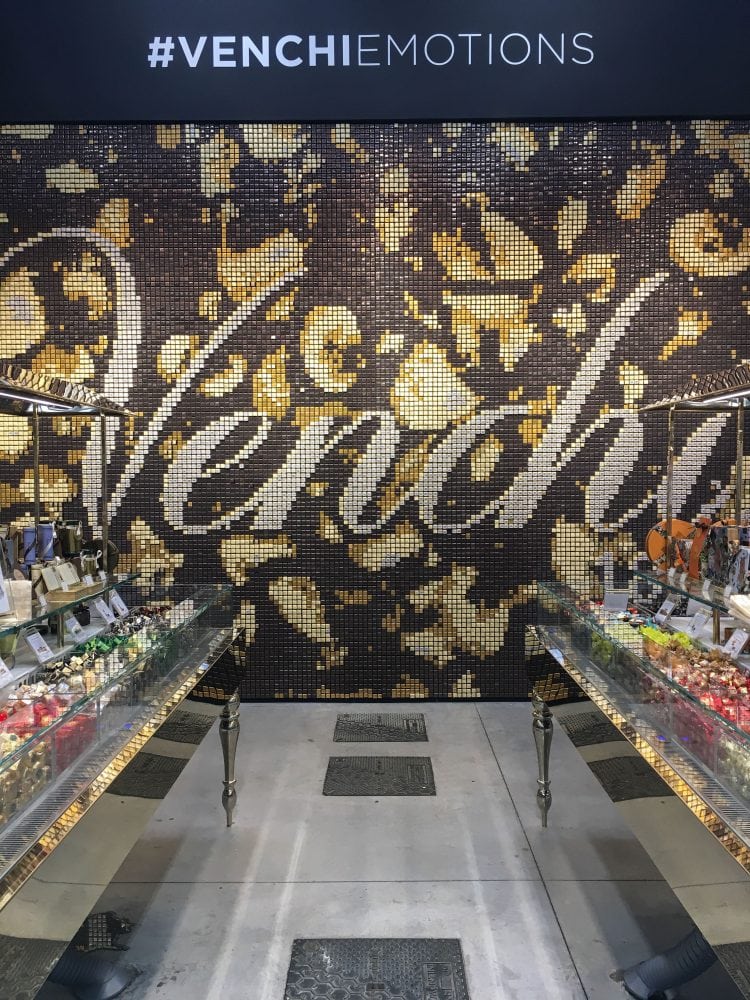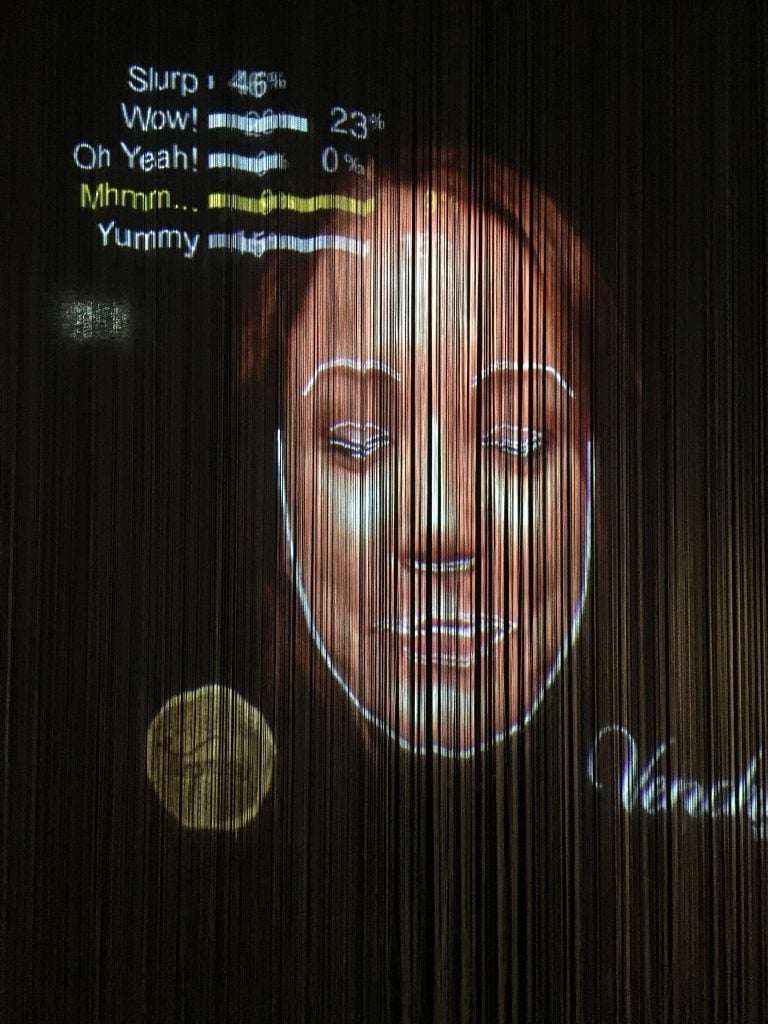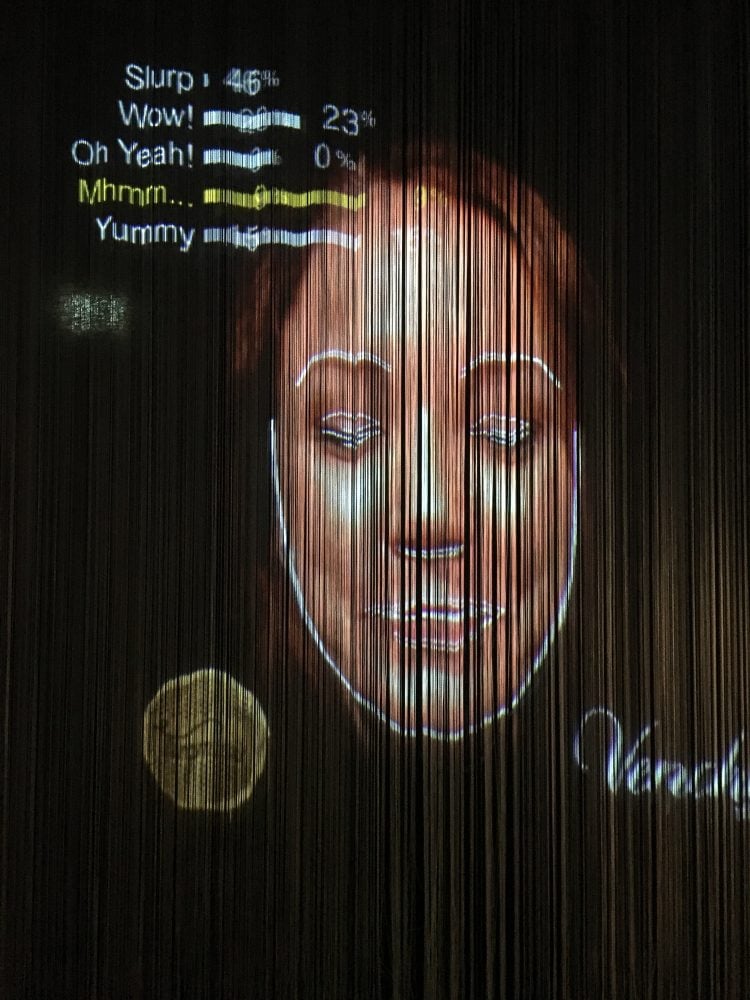 WATCHING CHEESE PRODUCTION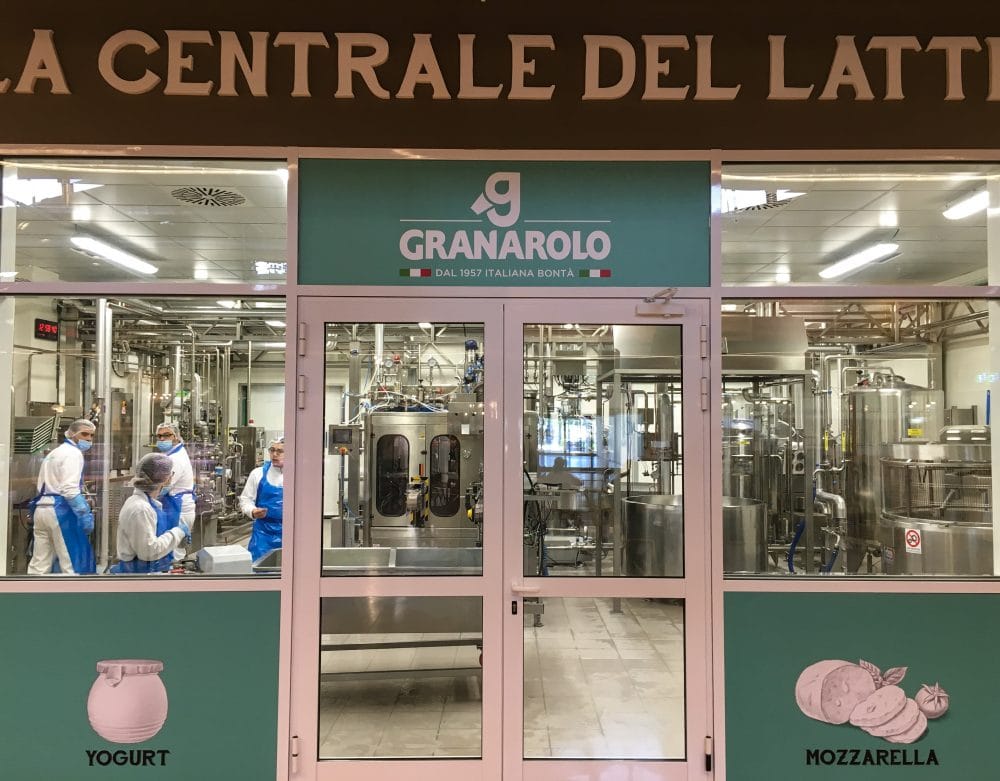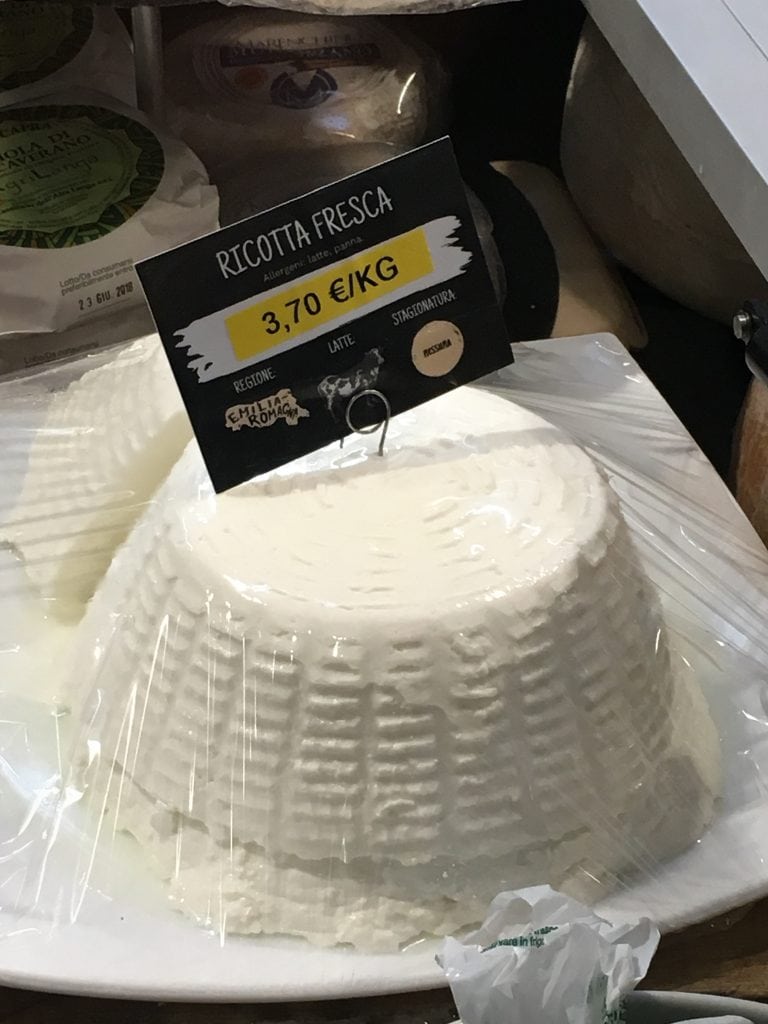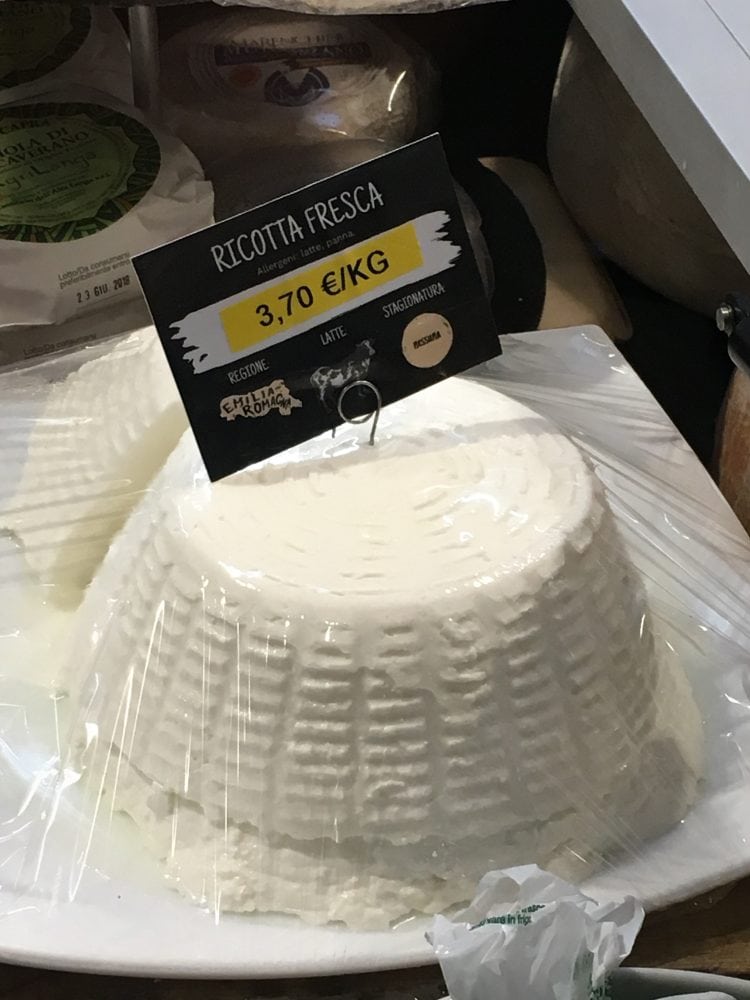 PERFECT ENDING — COCKTAIL BAR WITH EVERY ITALIAN LIQUOR AVAILABLE