The holidays are not only the season of giving, it's also the season of eating! The Christmas Markets in Europe have so many delicious treats to indulge in this time of year. Here's a list of our favorite Christmas Market foods.
7 European Christmas Market Foods To Try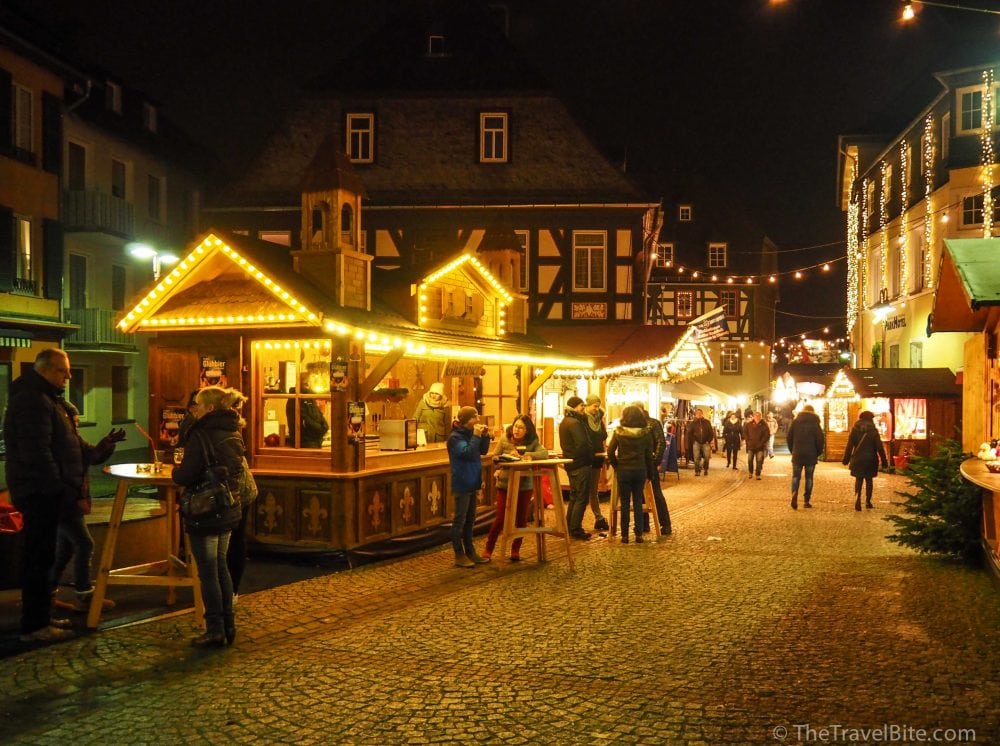 Raclette
Raclette is a swiss cheese that's melted over an open fire and typically served with potatoes, bacon, and gerkins. You'll see raclette in the markets as a half wheel of cheese propped up next to a coil burner or even an open flame. The hot melted cheese is scrapped away from the cheese wheel onto a serving plate. And what can be better than melted cheese?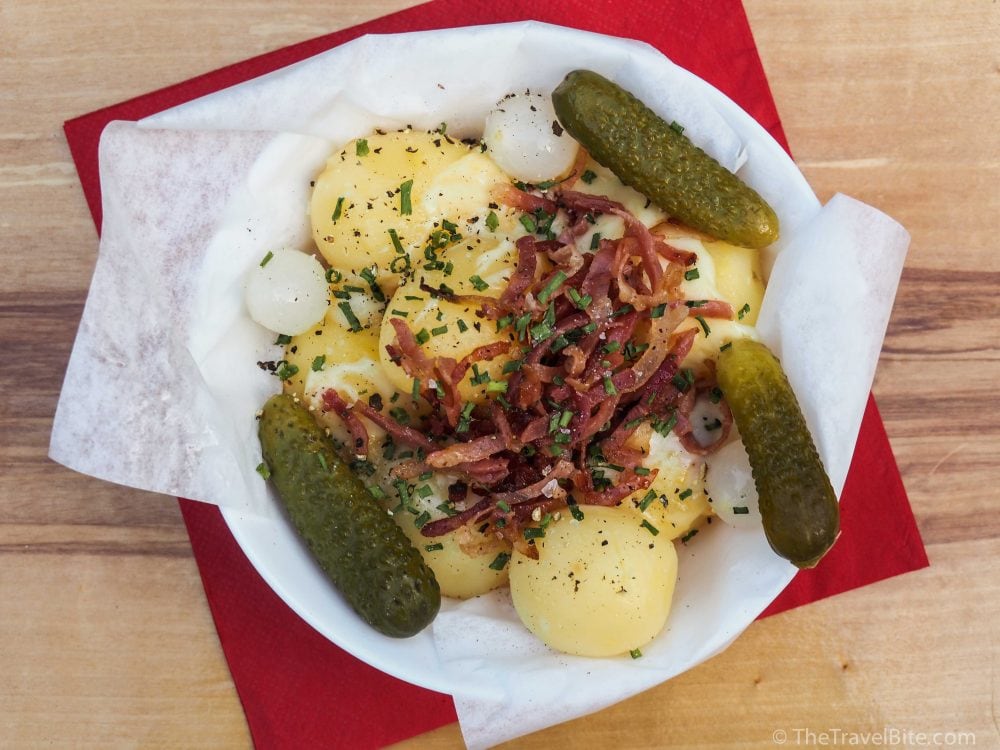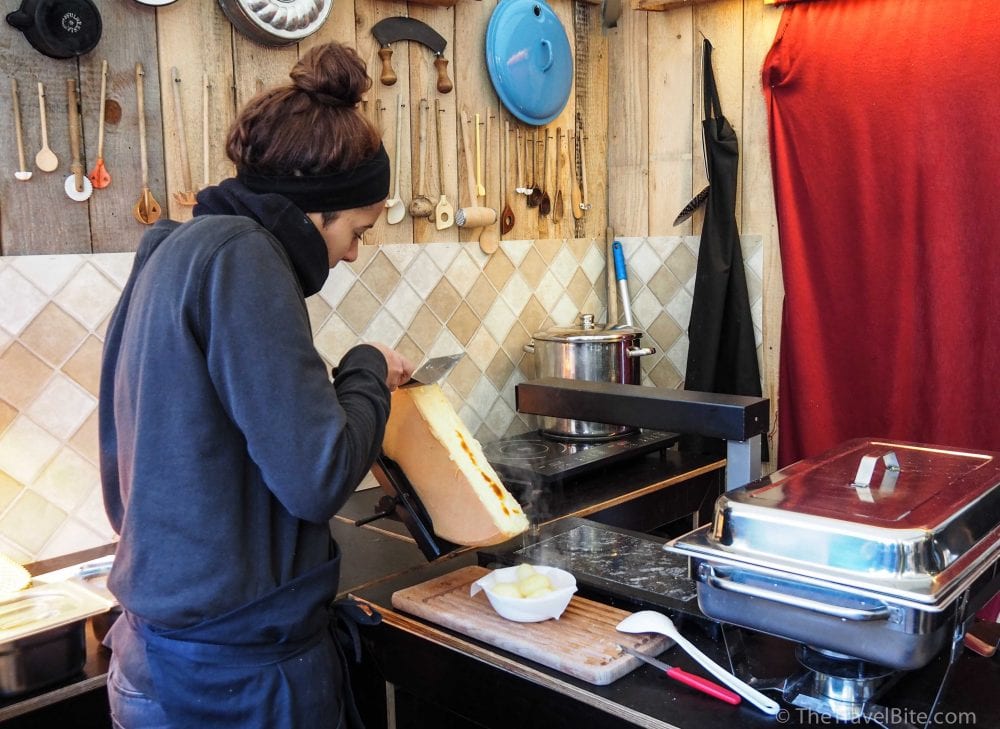 Spätzle
Spätzle is a bit like the German version of homemade macaroni and cheese. It's savory dish of free-formed egg noodles that look a bit like dumplings. In the Christmas markets we'd see vendors cooking big batches of spätzle on open griddles. It was the perfect hearty comforting meal to have to keep your energy going for exploring the market.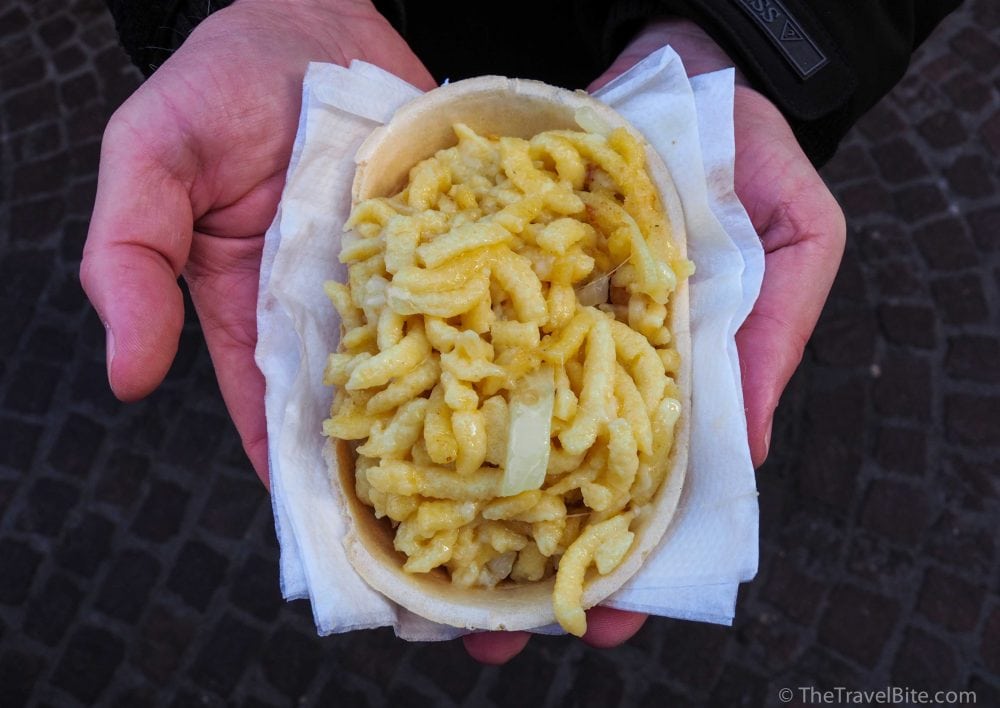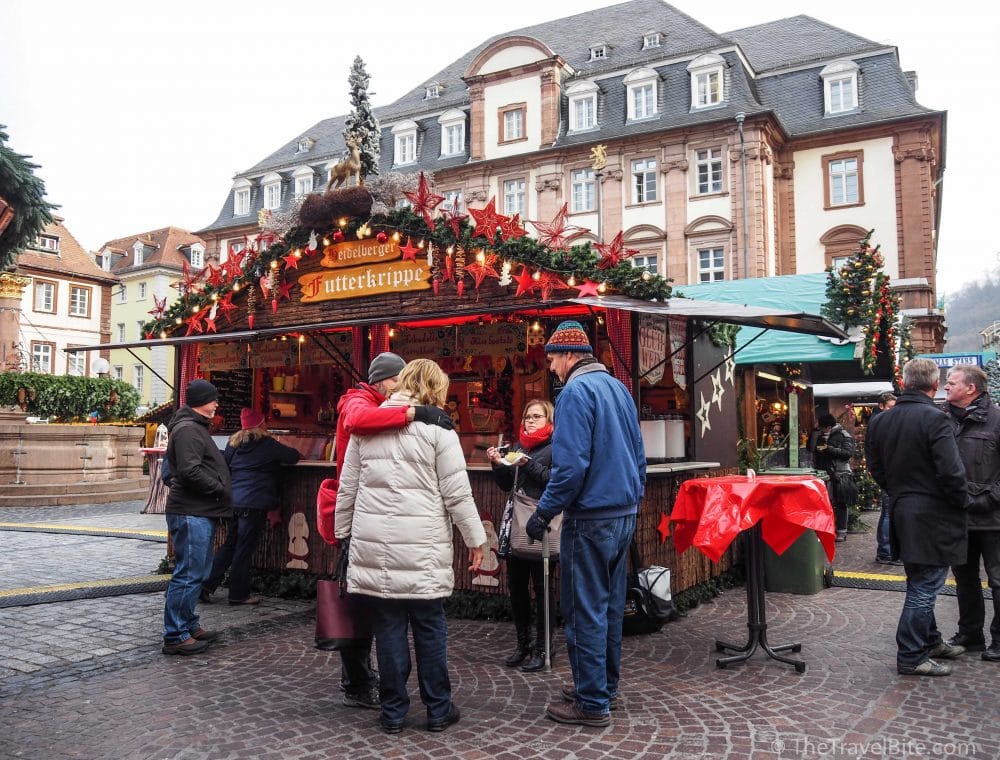 Reibeckuchen
Reibeckuchen are fried potato pancakes typically served with a side of applesauce, though we also tried them with savory dipping sauces too. They're a bit like American style hashbrowns.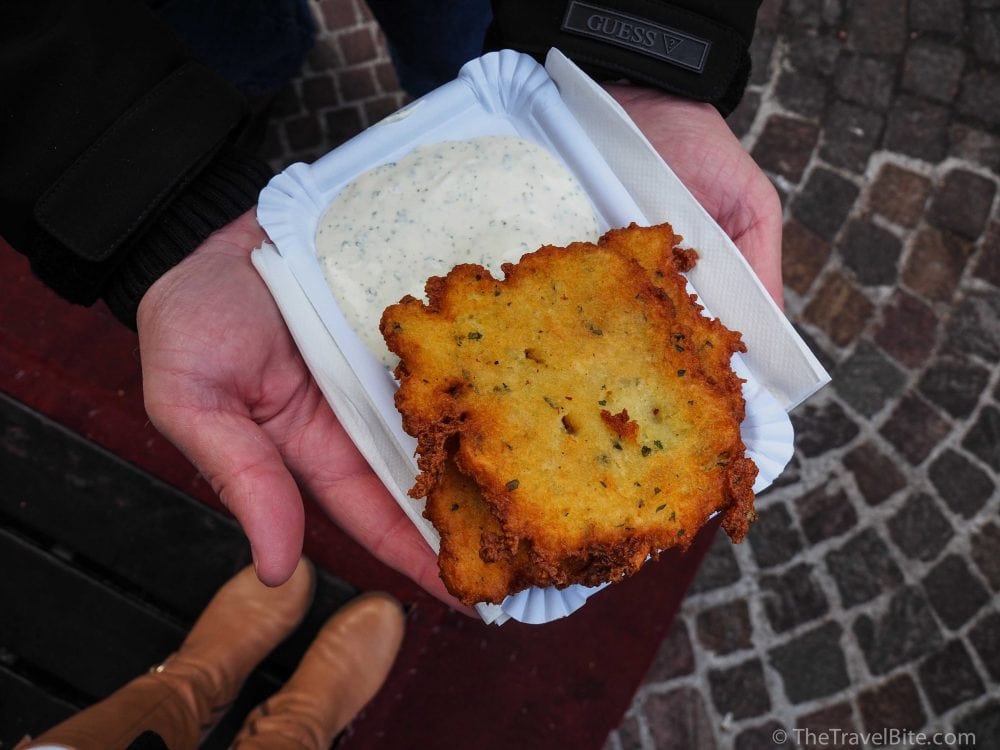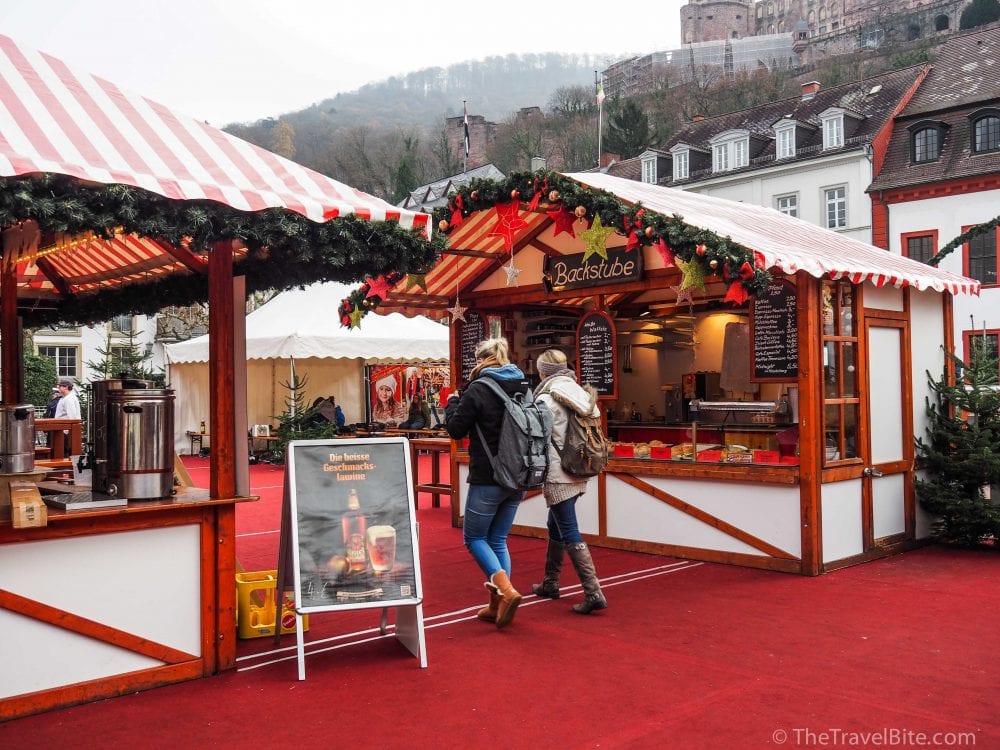 Chimney Cakes
These delightful winter treats are named after their tubular shape that looks similar to a chimney or stove pipe. Chimney Cakes are made by wrapping dough around a wood cylinder that's slowly rolled above heat from smoldering embers. After they've been baked, chimney cakes are covered in various toppings, though cinnamon sugar seems to be the most popular. Hungarian in origin, it's only appropriate that I tasted my first chimney cakes at a Christmas market in Budapest where they're known as Kürtőskalács. But I've seen chimney cakes all over Europe during Christmastime.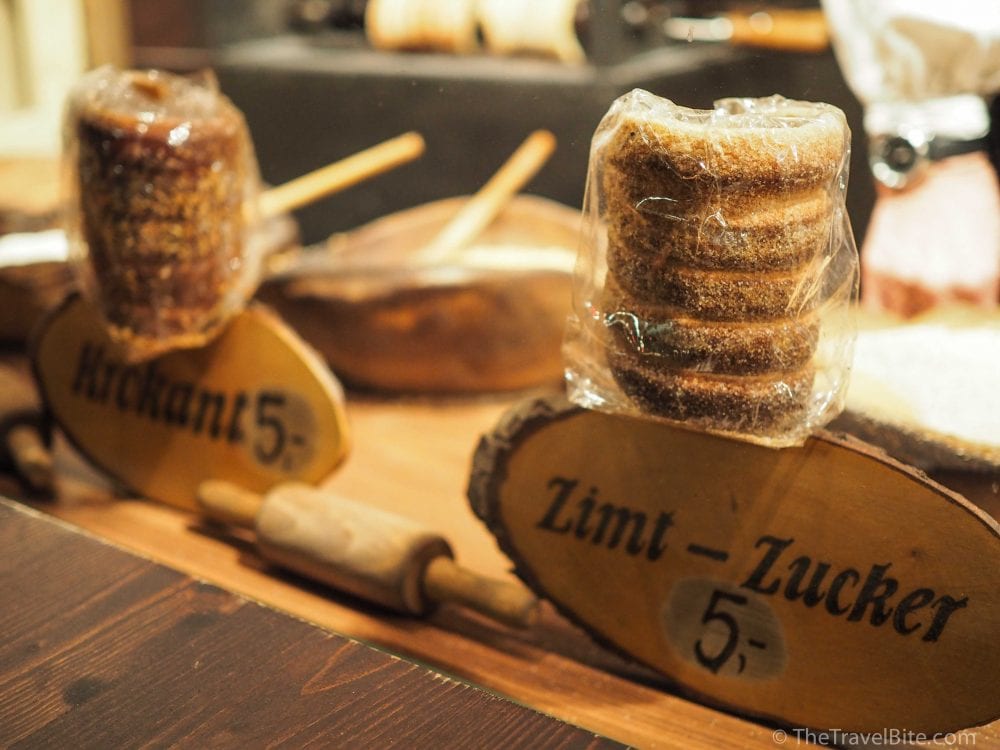 Glühwein/Vin Chaud
A cup of hot spiced wine is the best way to warm your hands and put you into the spirit of Christmas. In Germany, there's an abundance of glühwein stands, traditionally made with spiced red wine and served in a souvenir ceramic mug. It's actually quite fun to collect glühwein mugs from all the markets you visit! (If you want to make something similar at home, try out our recipe for Holiday Sangria)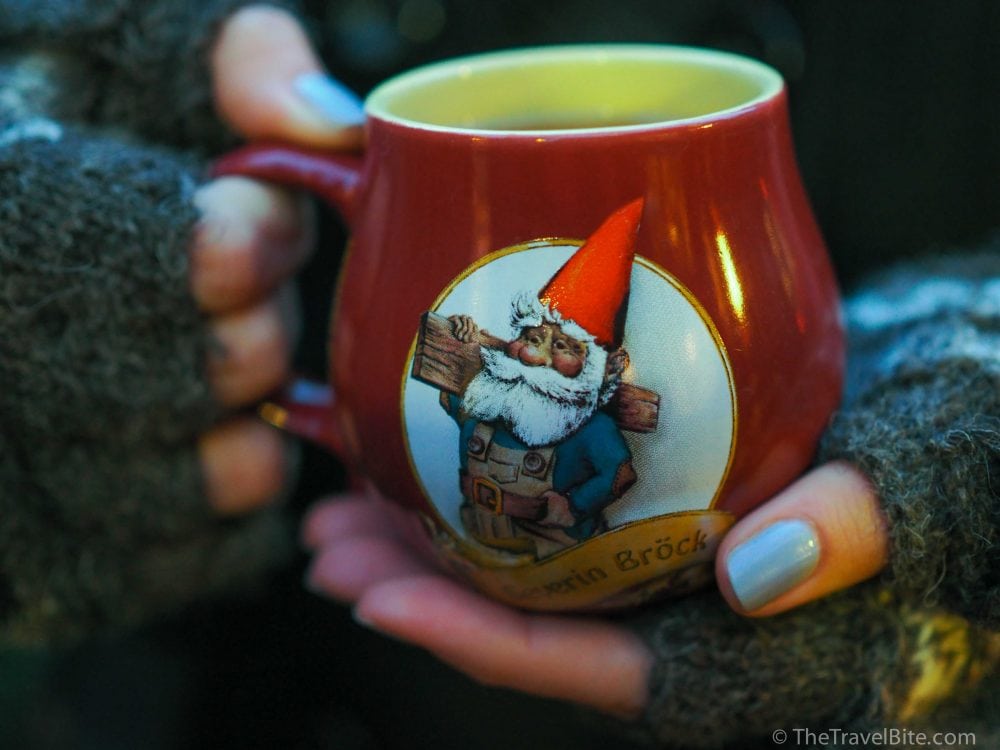 In the Alsace region of France, bordering Germany and Switzerland, mulled wine is called vin chaud (which literally translates to wine hot). You can find the traditional rouge, or red vin chaud, but what's special about the Alsace region is that they also serve a citrus spiced white wine version too.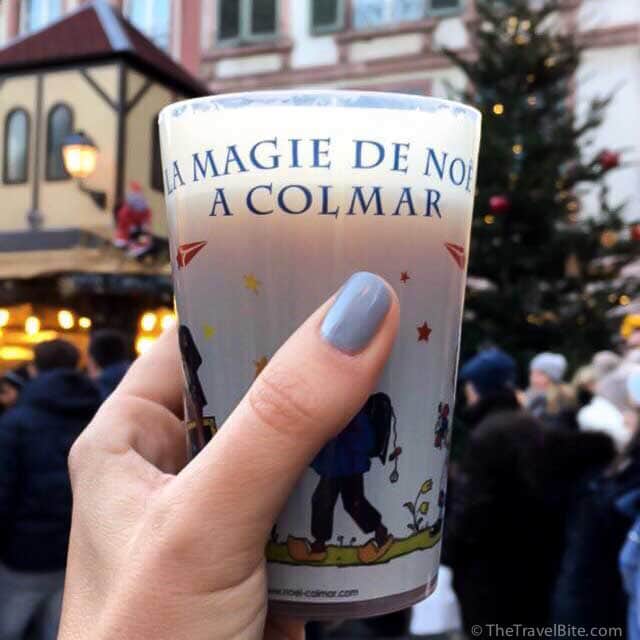 Grilled Sausage
Of course, you can't visit a German Christmas Market without trying one of the various sausages Germany is famous for. The smoky scent of barbecue will lure you to booths with large cauldron-like grills piled high with bratwursts, knackwurst, frankfurts, and toasted buns.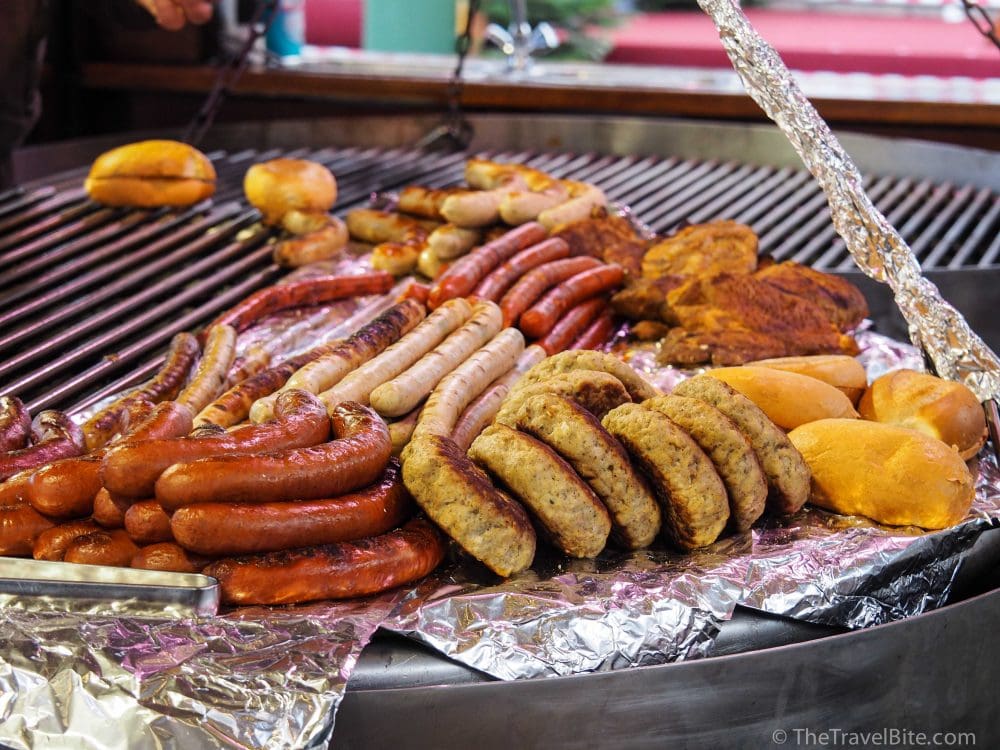 Roasted Chestnuts
Roasted chestnuts are a great little snack for warming up your hands on a cold winter day and their protein-packed meaty texture is perfect for when you're feeling a bit peckish. Ordering chestnuts always puts The Christmas Song by Nat King Cole in my head (I'm prone to tune worms that way). Chestnuts roasting on an open fire … Jack Frost nipping at your nose … yuletide carols being sung by a choir … and folks dressed up like Eskimos.