Leeds instead of London? You bet. I know, you're thinking, "where is Leeds?" And that is exactly the kind of question you want to be asking in this age of overtourism. For a truly unique experience, you've got to get away from the big cities and crowds!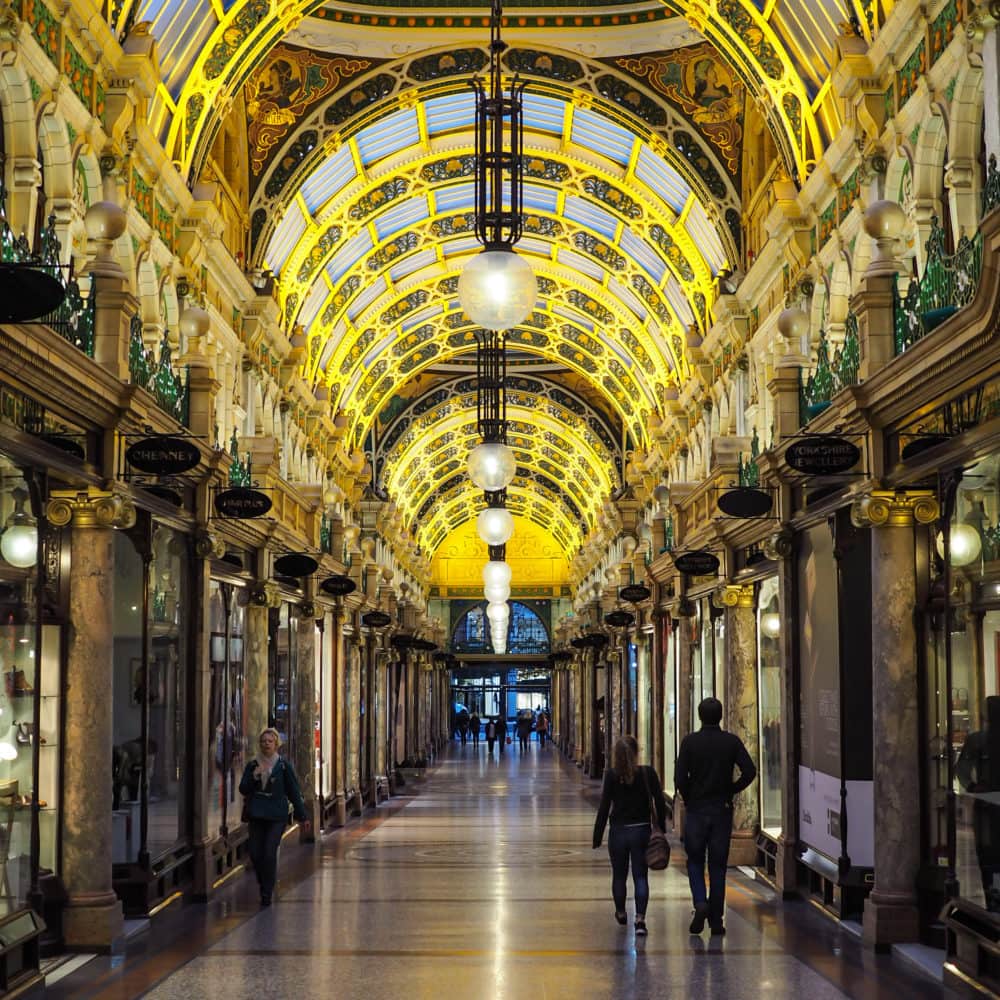 Don't get me wrong, London is great, especially if you've never been. And you should definitely plan to see Big Ben, Buckingham Palace, and Borough Market. But after you've done all the typical touristy stuff, hop on a train and spend the rest of your vacation in Leeds for a unique and authentic British experience.
7 Things To Do In Leeds
1 – Explore Fun Markets
Y'all know I travel for food, not the Insta. So markets are at the top of my list (but I do have Insta tips for you too). Leeds is home to Kirkgate Market, a seventeen century architectural gem that is one of the largest indoor markets in Europe. It's also the birthplace of global brand Marks & Spencer.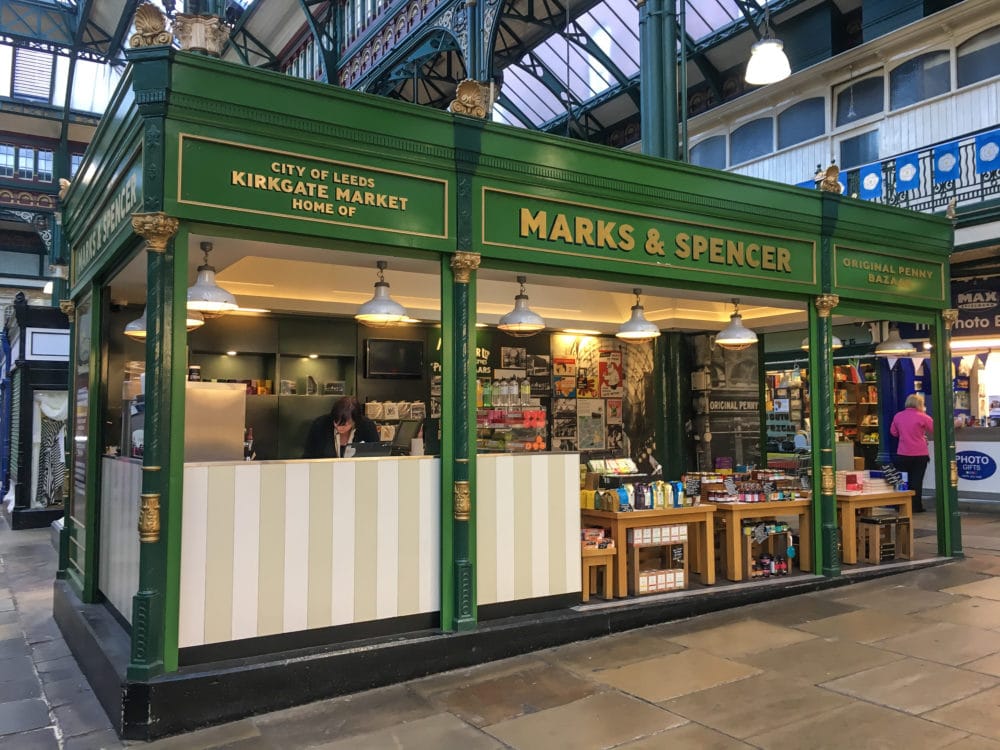 Inside Kirkgate Market you'll discover a variety of cuisines from around the world, so arrive hungry! Order samosas and local beer at Manjit's Kitchen. Then get a taste of fresh caught cockles and oysters at Hayes Seafood, and save room for delicious Vietnamese street food at Banh and Mee. You can basically taste your way around the world in one afternoon at Kirkgate Market.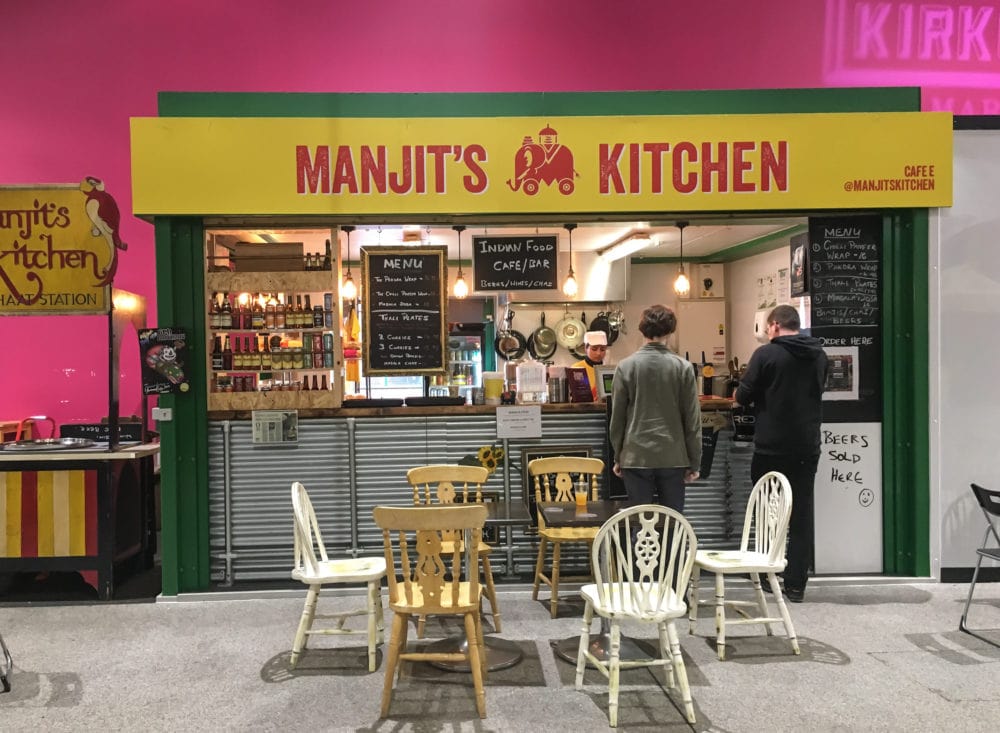 Close by is the Leeds Corn Exchange. Historically, this is where corn was traded during the Victorian era, but today it's an artisan market. Stop in to shop for unique gifts and have fun taking photos of the colorful doors lining the inside of the oval shaped historic building.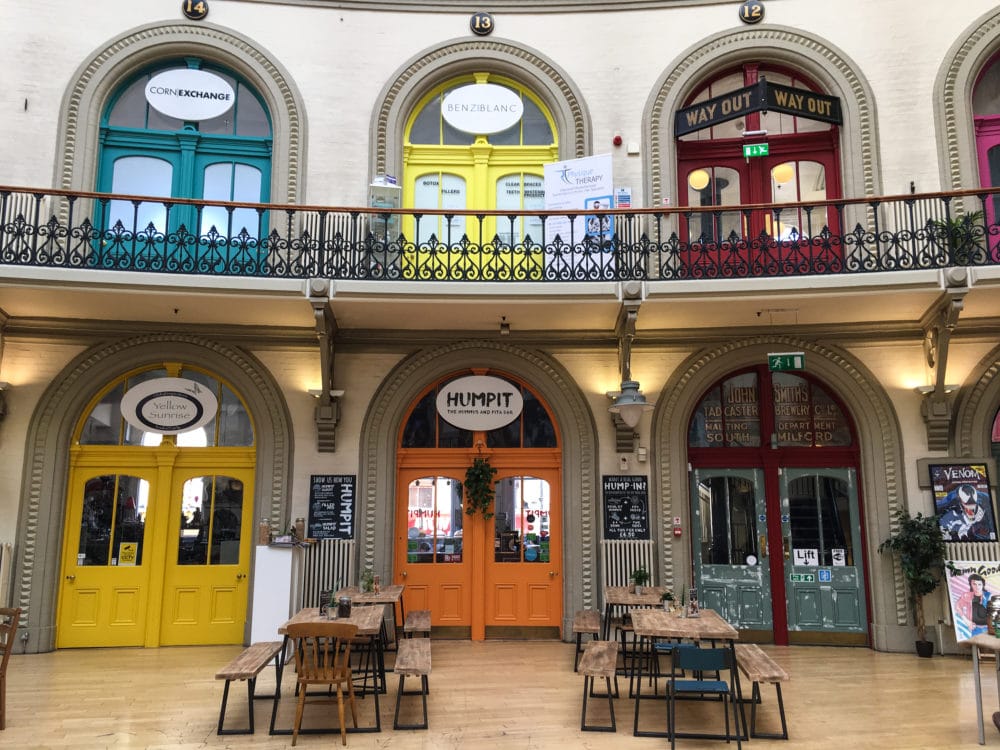 2 – Delicious FOOD!
British food is more than just mushy peas. In addition to the diversity of cuisine mentioned above, try North African street foods like chicken shawarma and made-from-scratch falafel just outside of Kirkgate at Cafe Moor.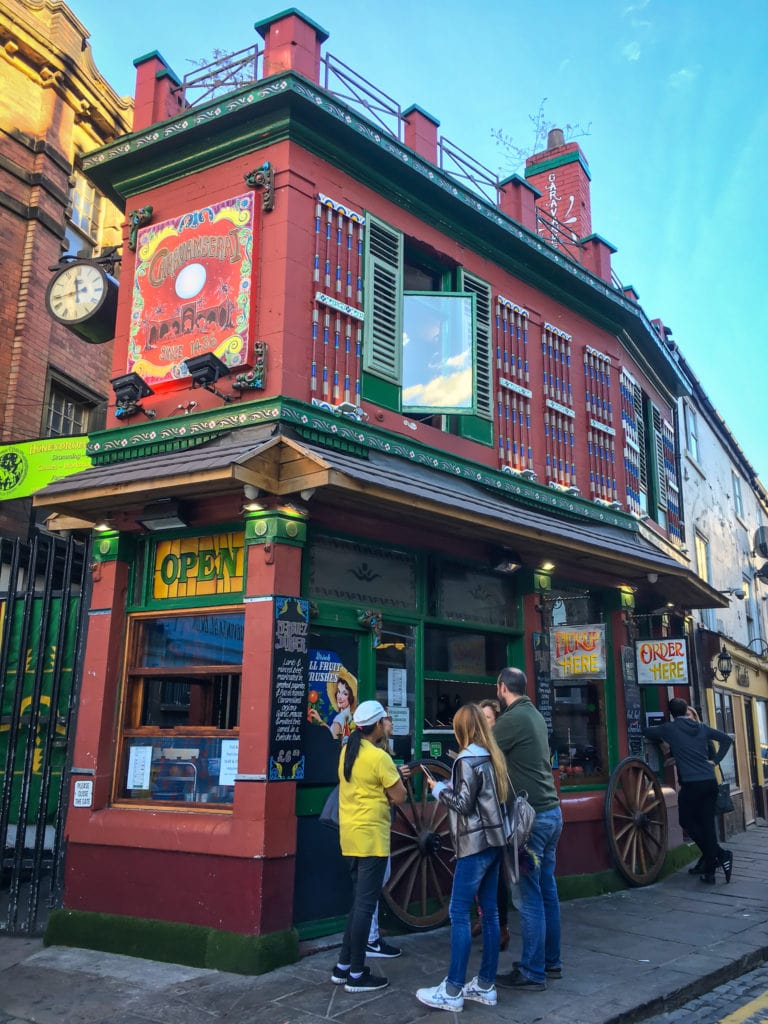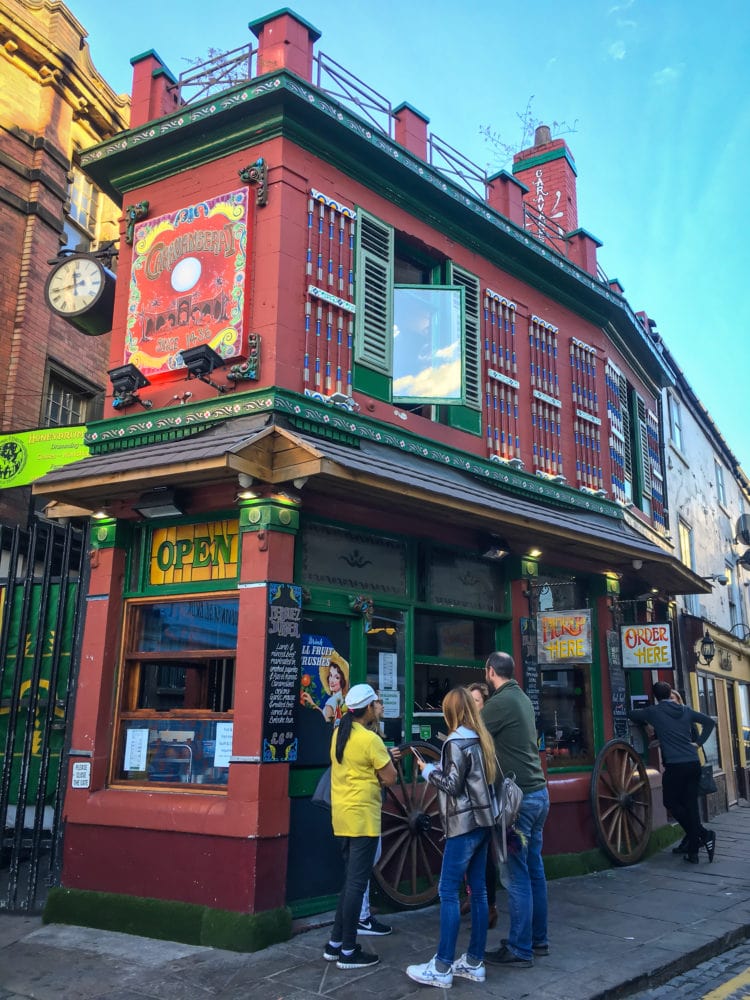 There's also a Japanese take on traditional British Afternoon Tea at the rooftop restaurant and bar, Issho. We went for light bites and colorful cocktails one night to enjoy their lovely city view, but I made a mental note to come back and try their unique afternoon tea during my next visit.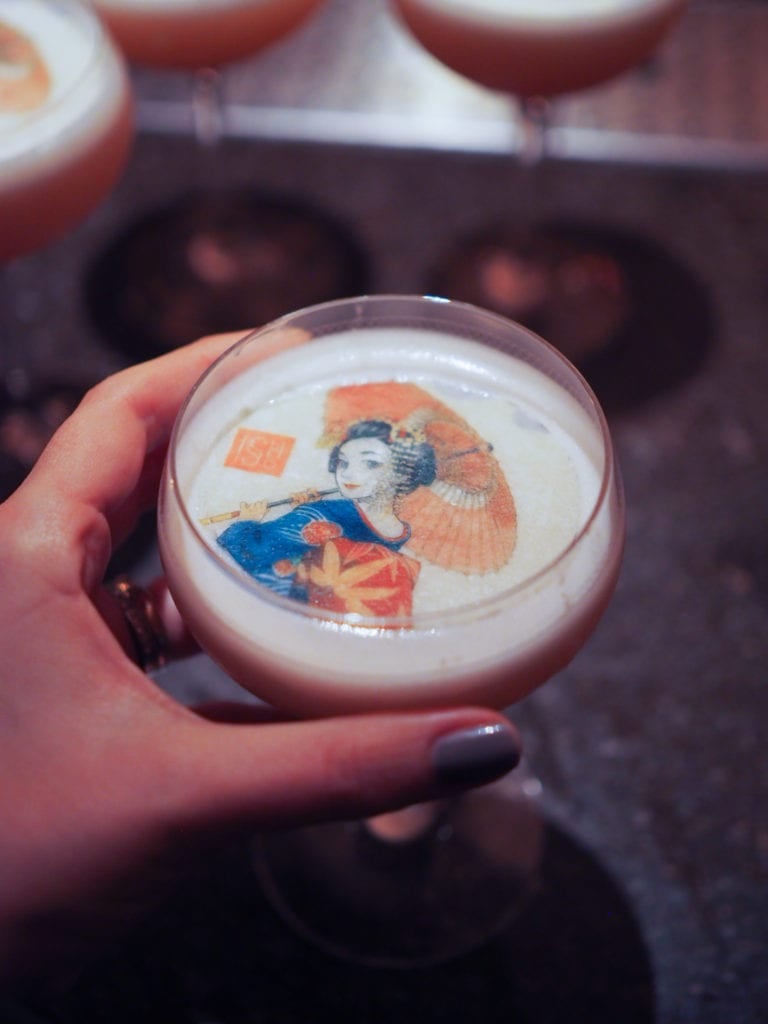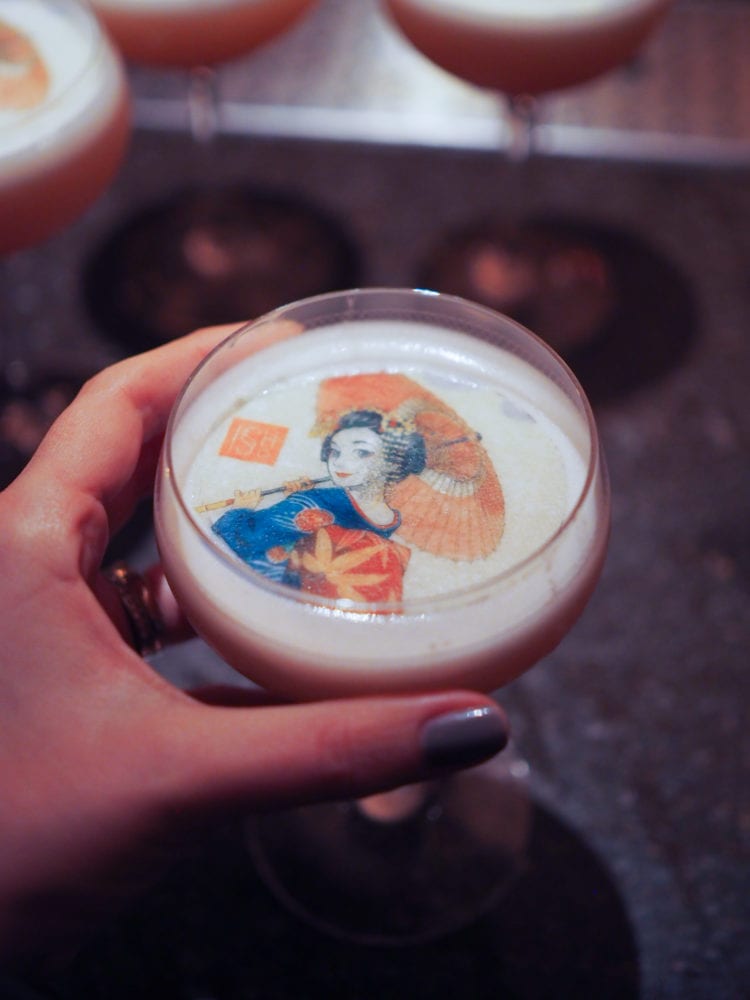 For a taste of locally sourced British flavors re-imagined with a modern twist, plan to go for a food and wine pairing at HOME. Lunch is the perfect time of day as the lighting is just beautiful, plus you'll have time to go for a nice walk around the city after Home's exquisite multi-course tasting menu. Don't let the word "tasting" fool you as it's quite a bit of food. The entrance is just a small door on a busy shopping street, but the staircase inside leads to a sophisticated dining room and a truly memorable experience.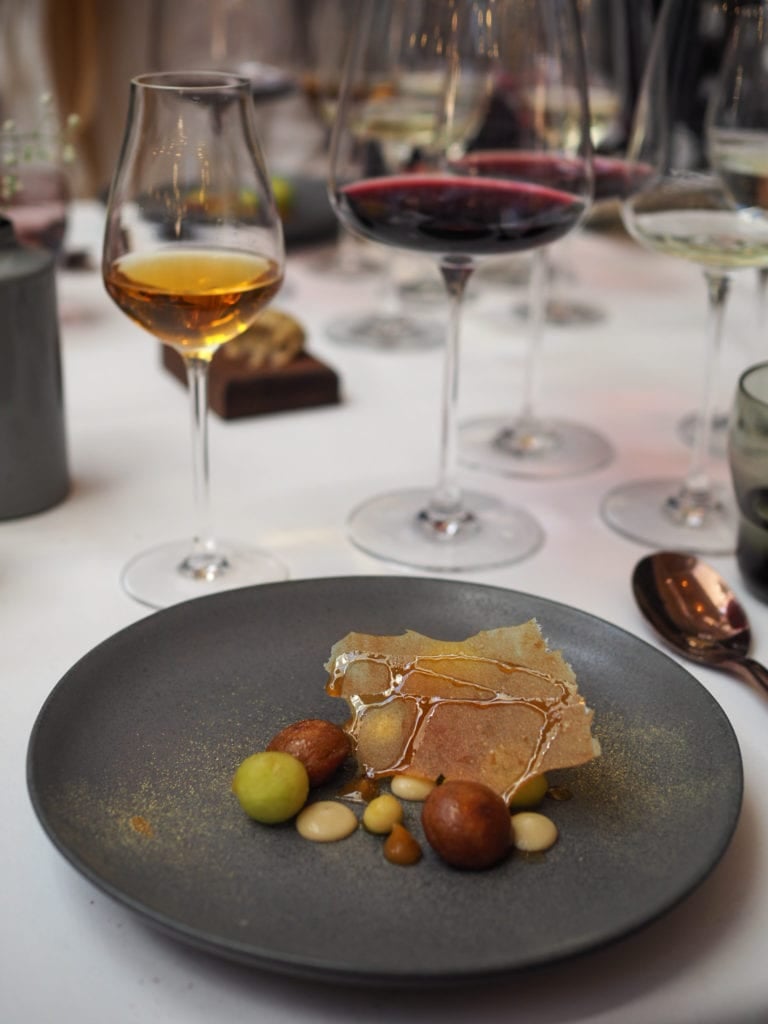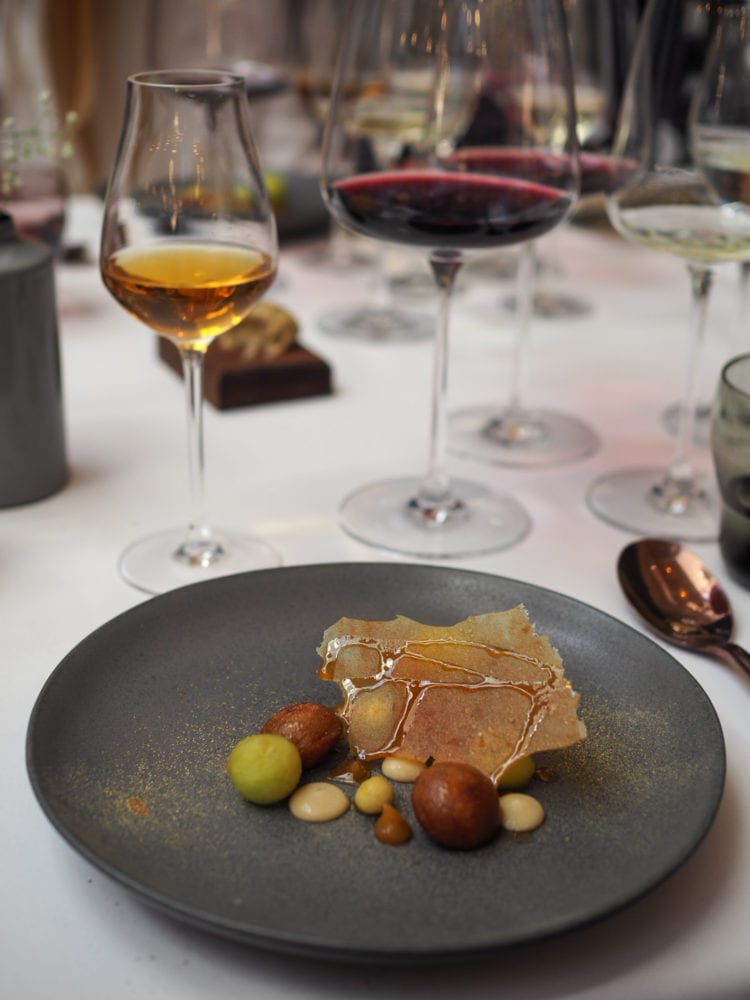 If you want to try locally-influenced British flavors in a more relaxed setting, OxClub is the place to go. I recommend their Wood Pigeon Taco and definitely save room for one of their sweets.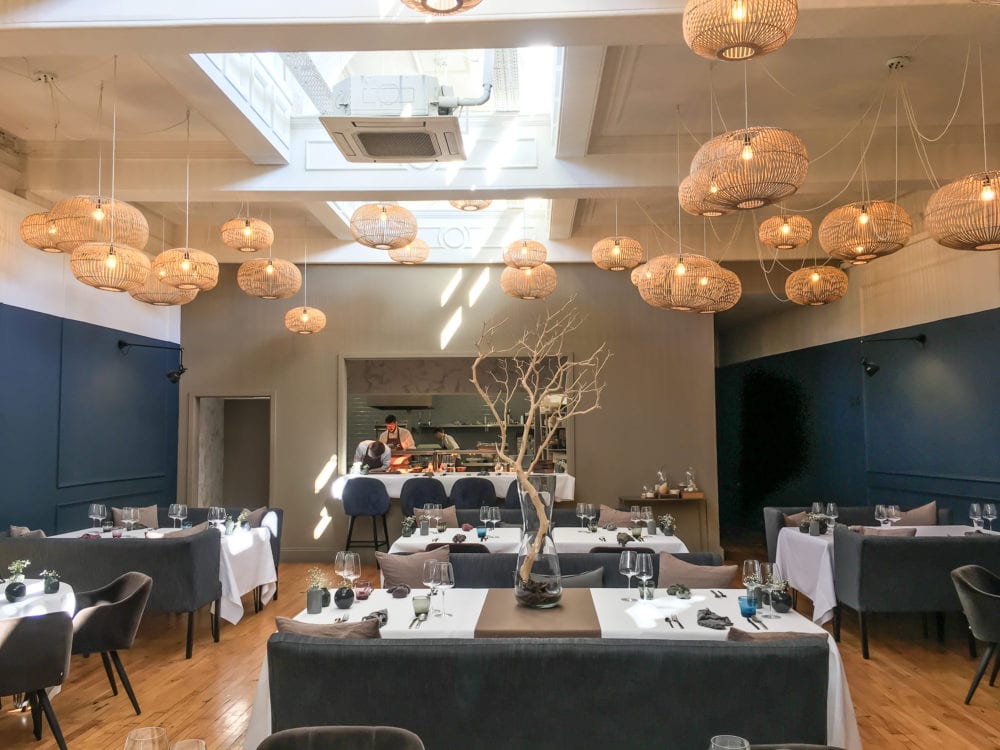 3 –  Capture Insta-Worthy Pics
Leeds is full of Insta-worthy backdrops without the queues and crowds. Instead of waiting in line to get the perfect pic, it took me all of five minutes to have my blogger friend, Ester with Nextination, snap this one of me below. Less time waiting to get the perfect shot means more time spent exploring the city, indulging in delicious food, and seeing more of Leeds!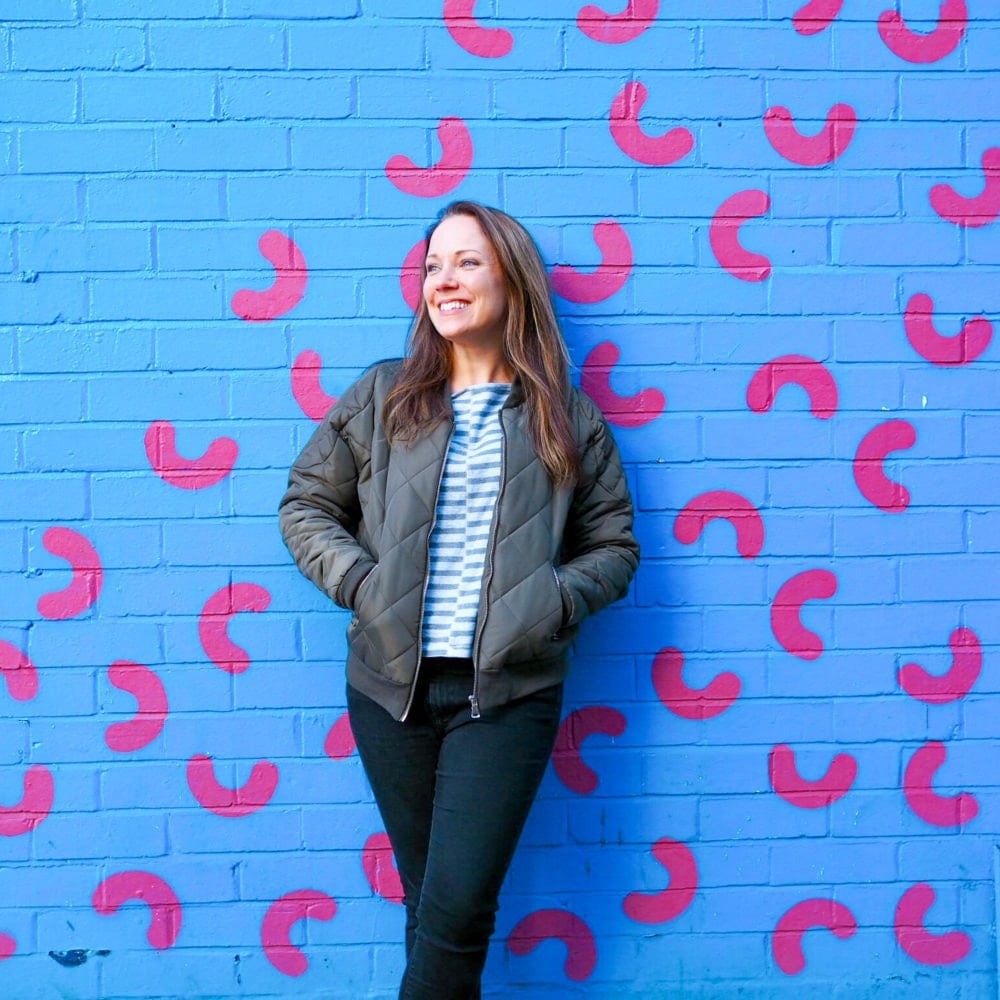 There are colorful murals, interesting architecture, and Leeds' truly unique arcades throughout the city — all perfect for photography enthusiasts.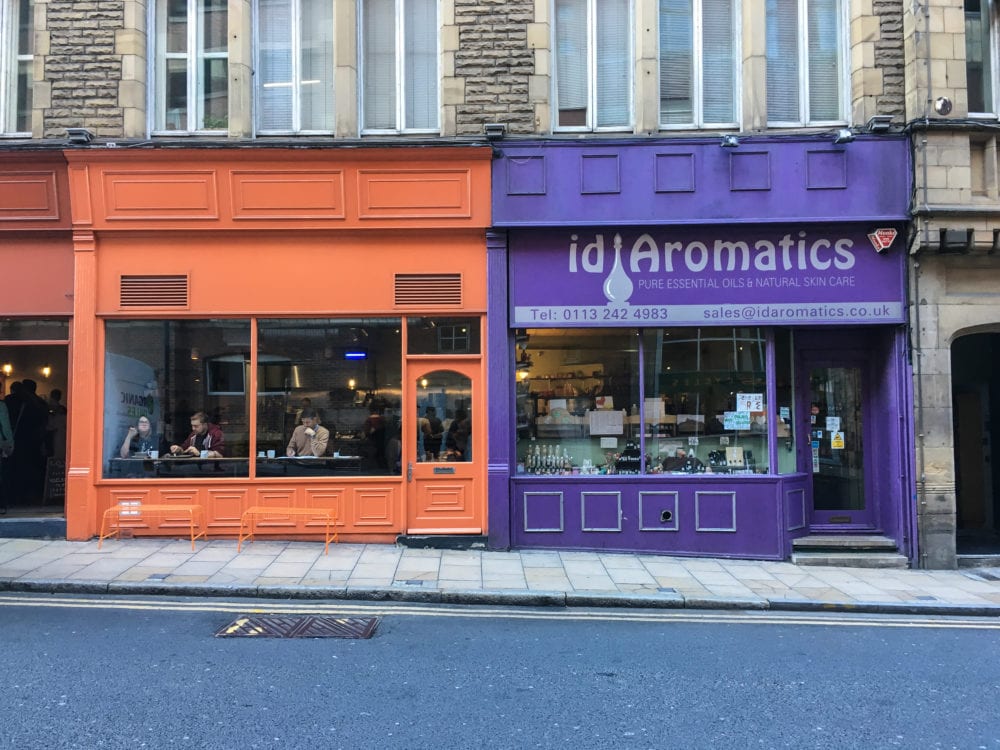 4 –  Walk Through Leeds' Arcades
The one thing everyone told me to look forward to when visiting Leeds was the gorgeous Victorian architecture and Leeds' Arcades. There are six arcades and each one a little different. From the elegant Victorian-era County Arcade, to the ultra modern Victoria Gate. The glass ceilings and ornate balconies are a wonder to walk through both day and night.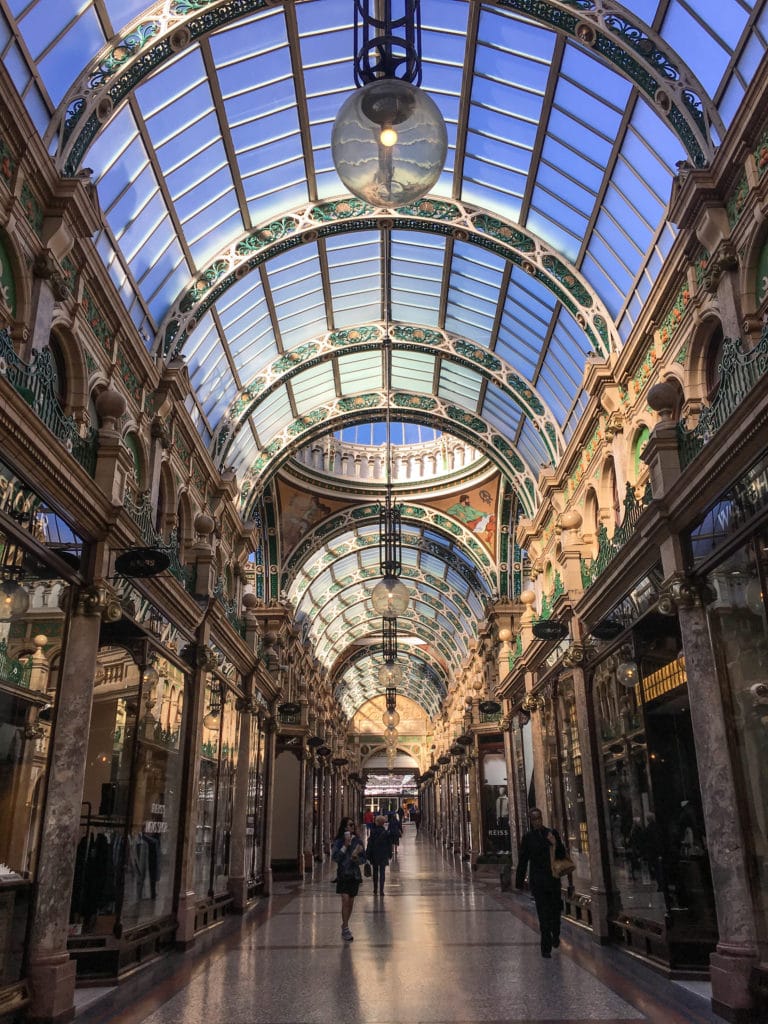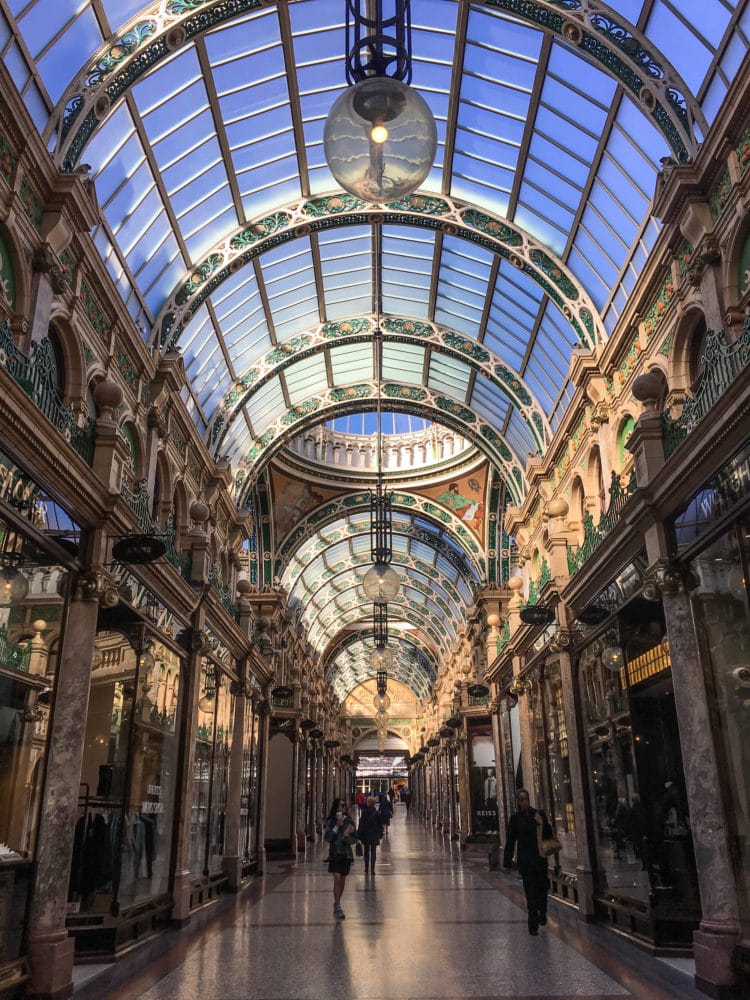 5 –  Stay Well Caffeinated In Trendy Cafes
The British might be known for tea, but the coffee scene here has me seriously impressed. Laynes Espresso makes an incredible cappuccino, plus has a hearty breakfast menu to boot with dishes like sweetcorn fritters and a variety of styles of sourdough toast piled high with fresh ingredients.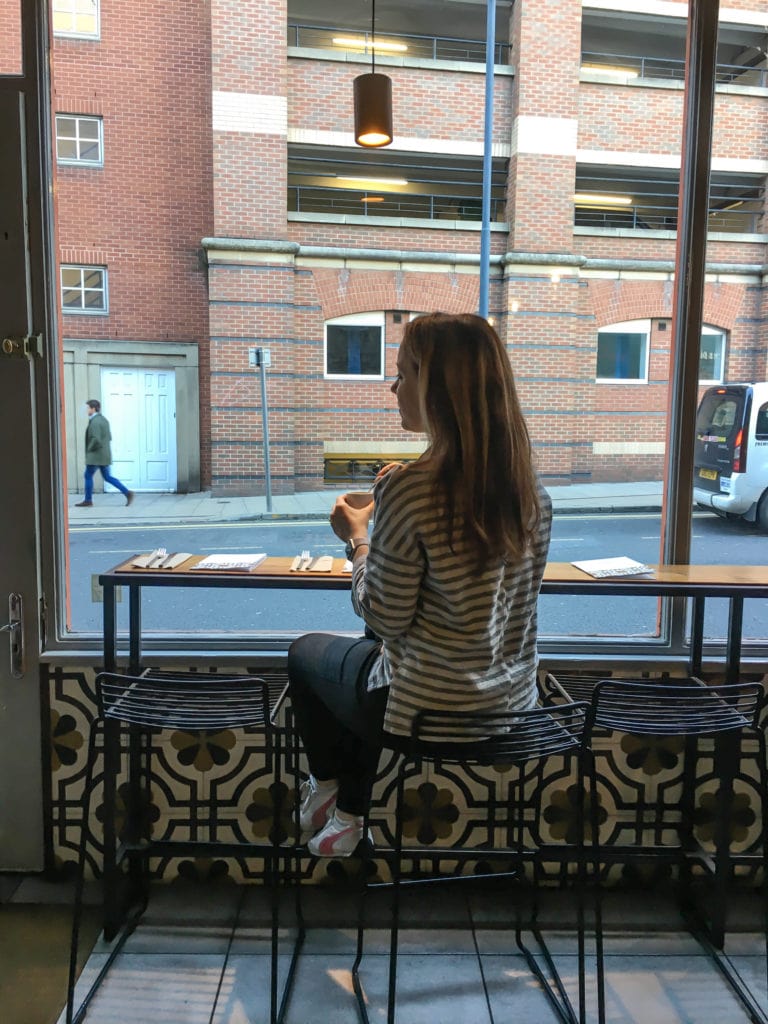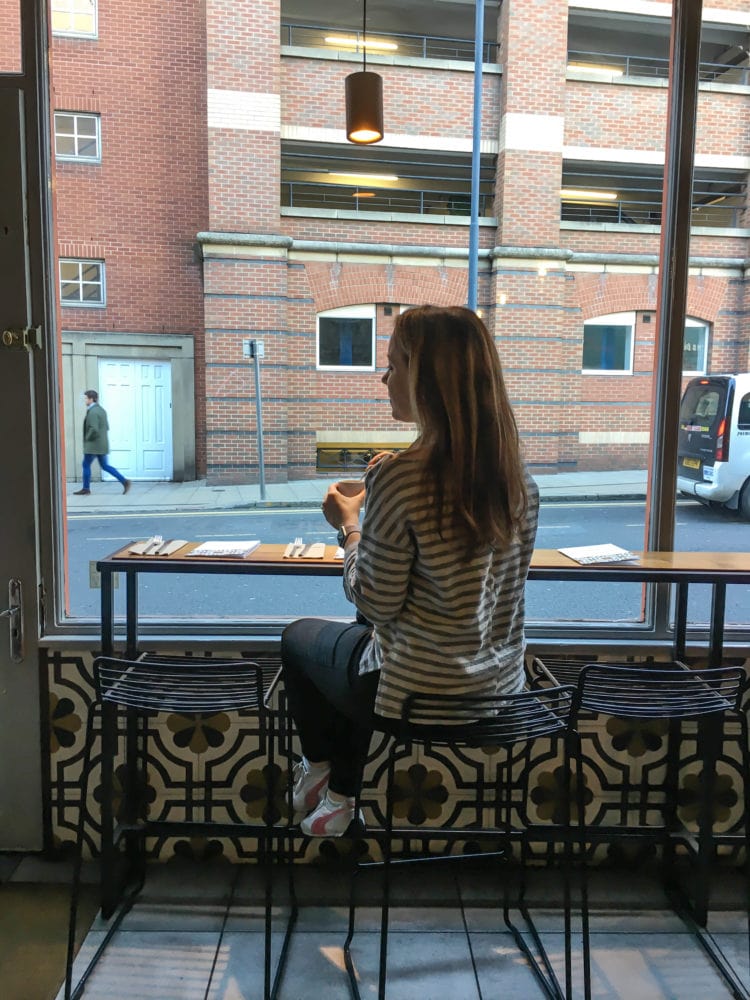 North Star Coffee Roasters is also a must-sip with their ethically sourced coffee, latte art classes, and home barista courses too.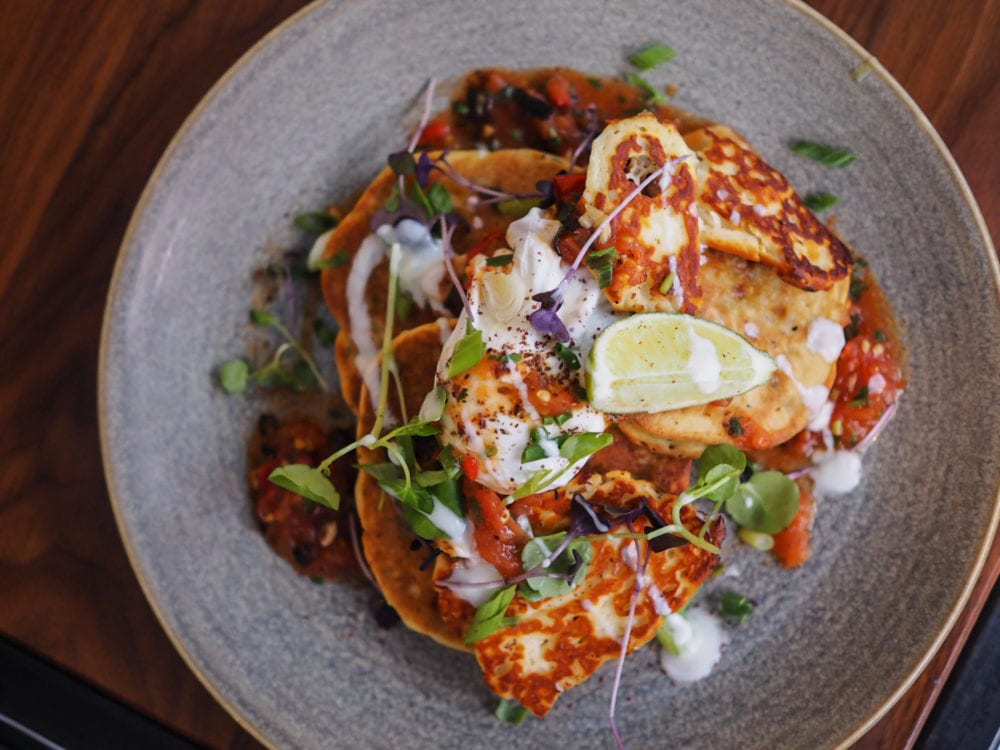 6 – Beer & Booze
Great beer and booze? Maybe I should have listed this one first! Leeds has both.
The craft beer scene is growing, with 10 local craft beer pubs (and possibly more as I hit publish on this post!) But the one brewery that is a must-visit is Northern Monk. Go for a tour of the brewery and tasting at The Refrectory, housed in a multi-story historic mill with many of their famous brews available on tap.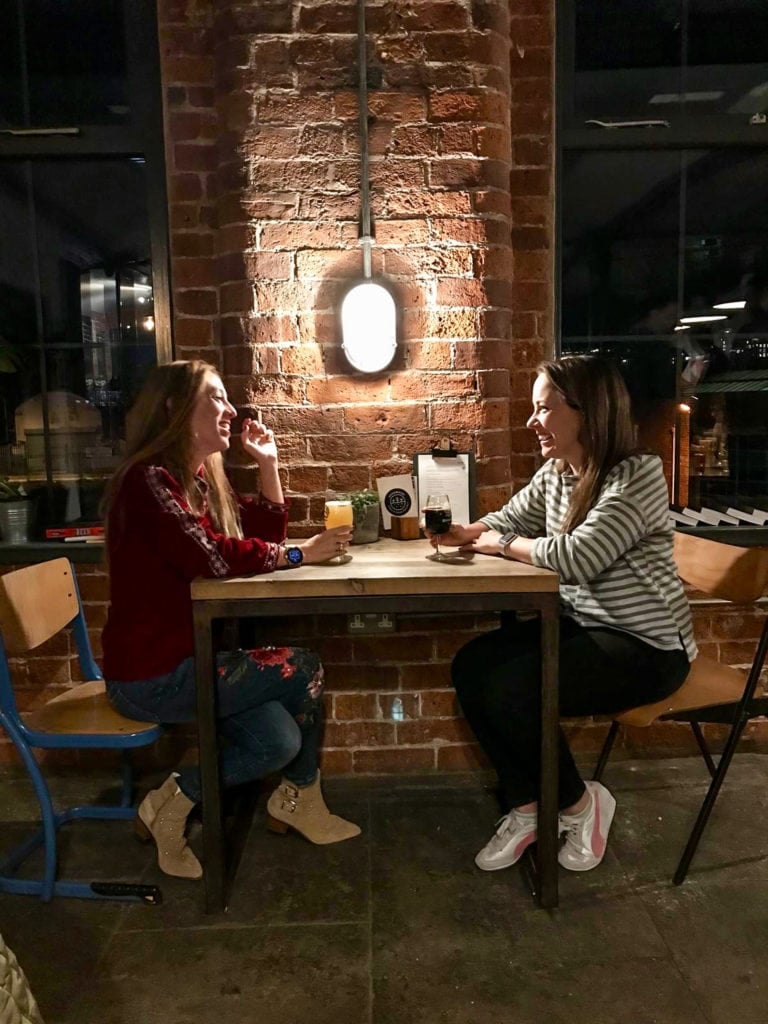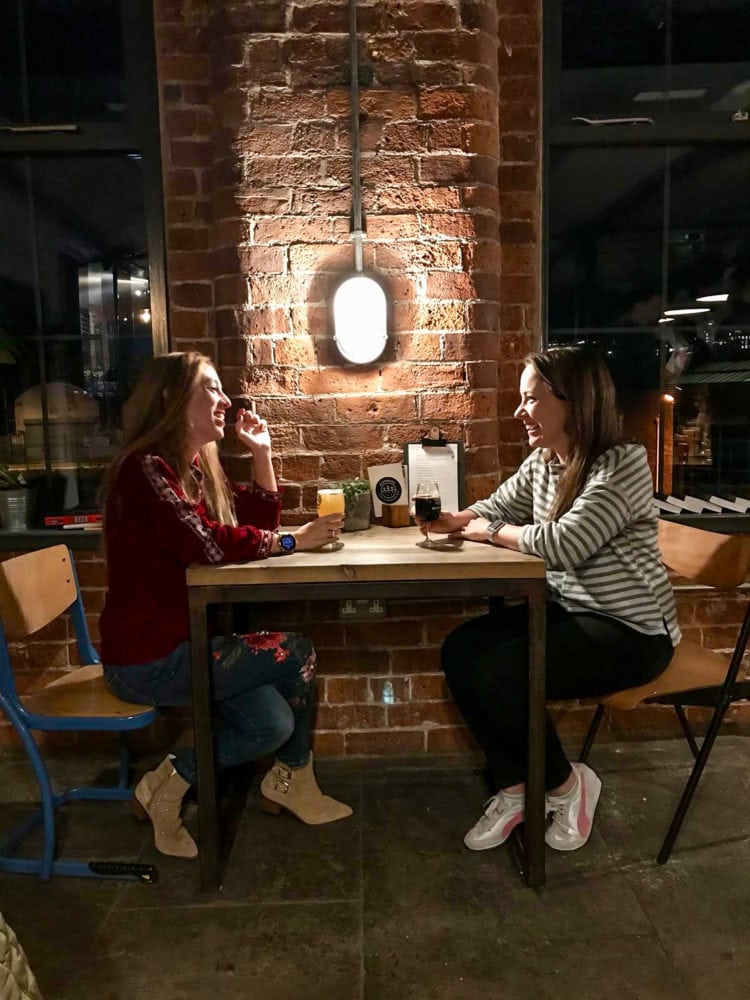 Just a short drive outside of the city, distill your own hand-crafted small batch gin at the Spirit of Mahsam Gin Experience. You'll learn all about the history of gin, how it's made, and then sip cocktails while distilling your own gin with an endless choice of botanicals. It's the perfect souvenir to take home.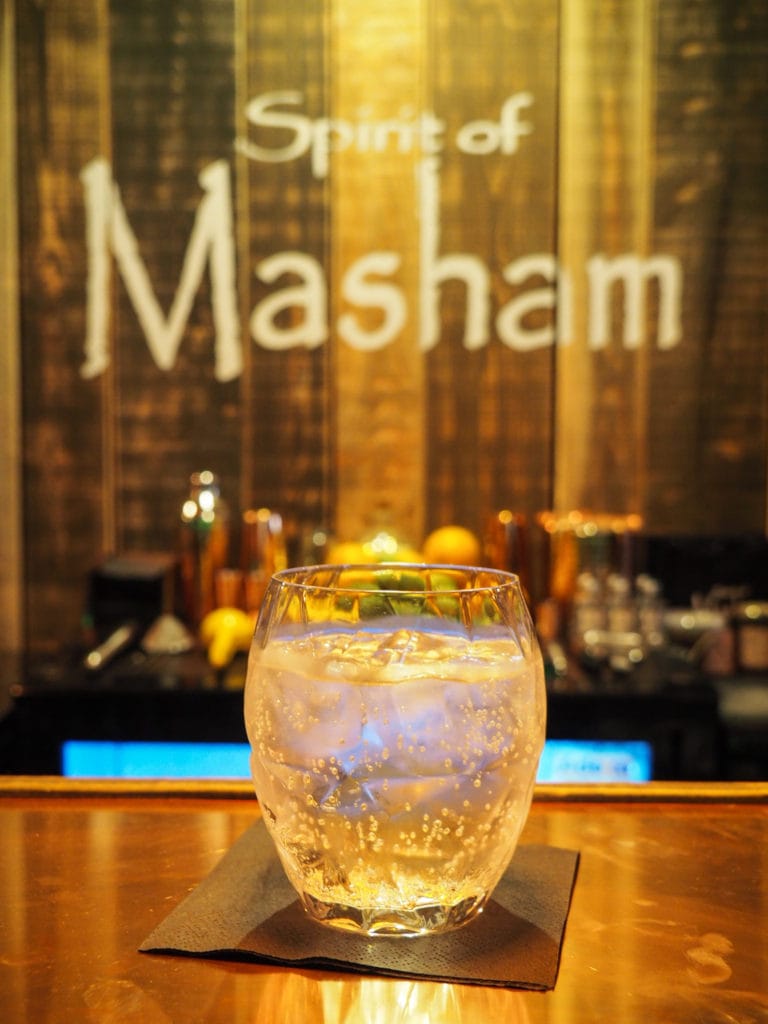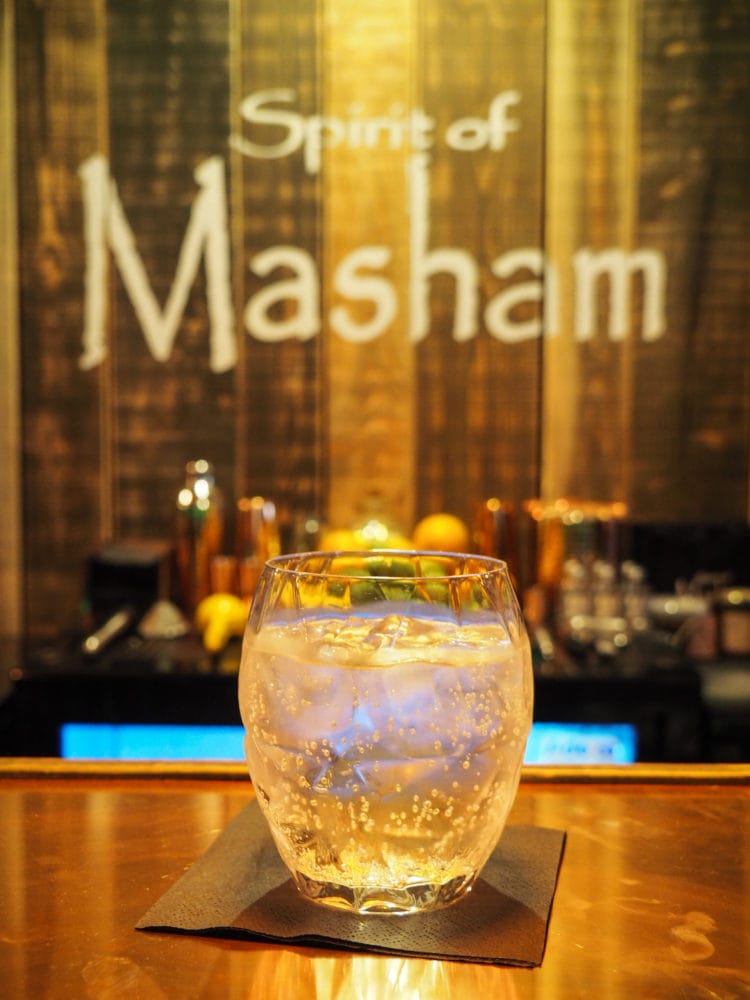 7 –  Cruise To The Countryside
For a well-rounded trip to Great Britain, you also need to get out of the city to see the quintessential rolling green hills dotted with sheep and ancient stone buildings. From Leeds, the Yorkshire Dales National Park is a close 15 minute drive away. So you can get the best of both worlds and see a bit of the countryside too.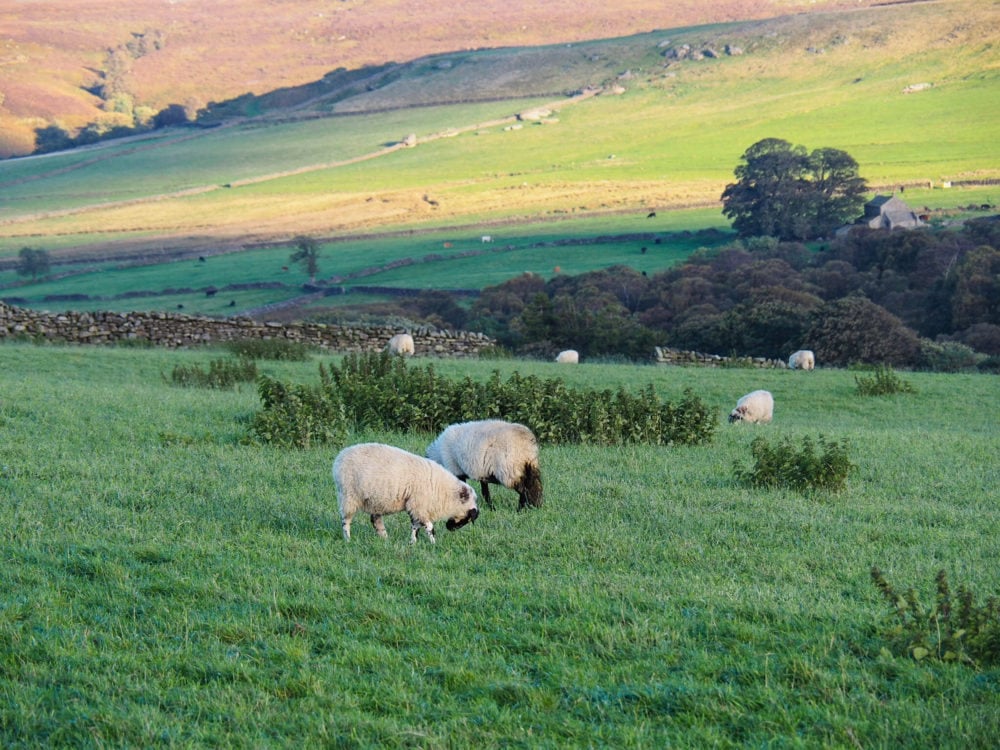 For a posh experience, tour around in a luxury Range Rover and stop for lunch in quaint villages like Pateley Bridge and Masham. And for a little adventure, meet up with Yorkshire Trike Tours to get the ultimate in panoramic views while riding through the Dales.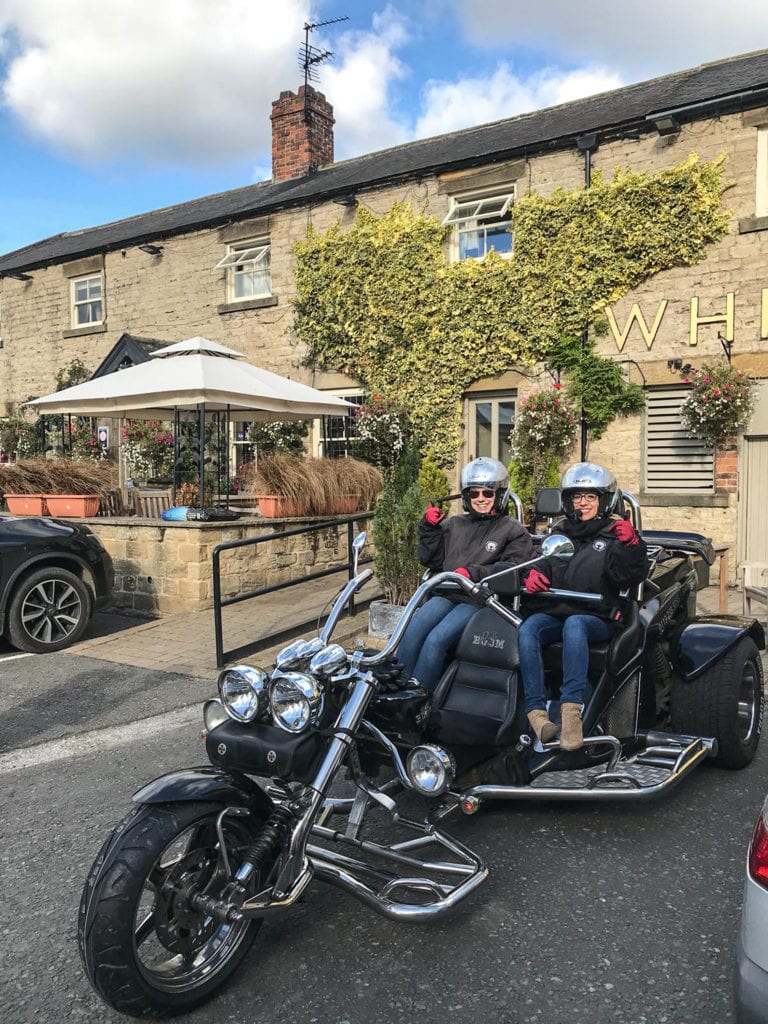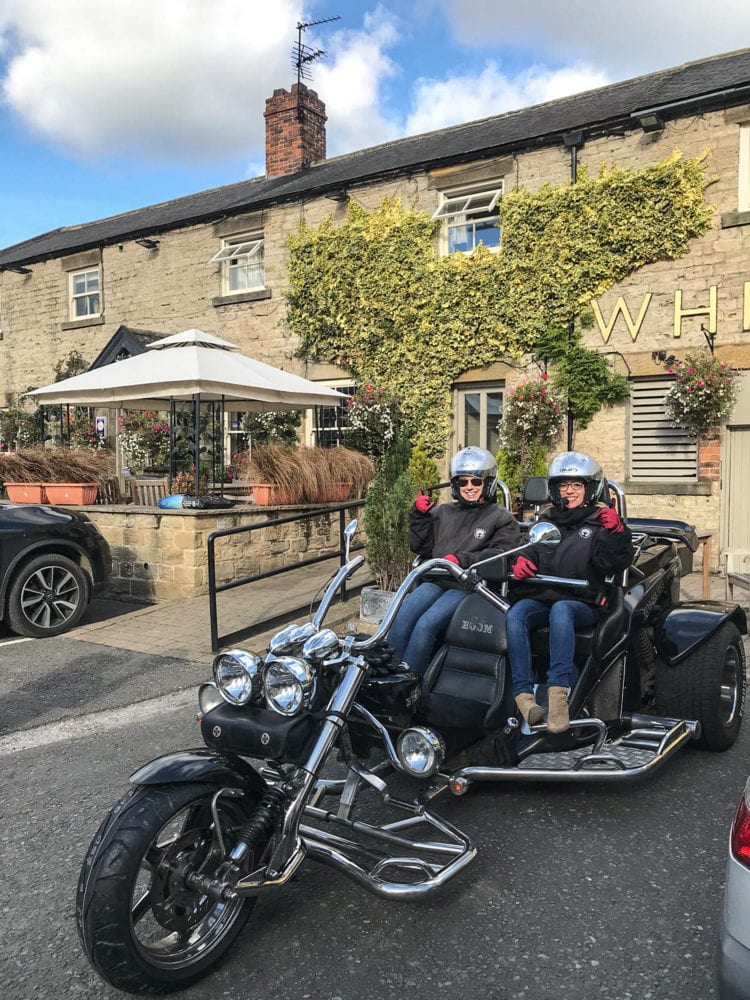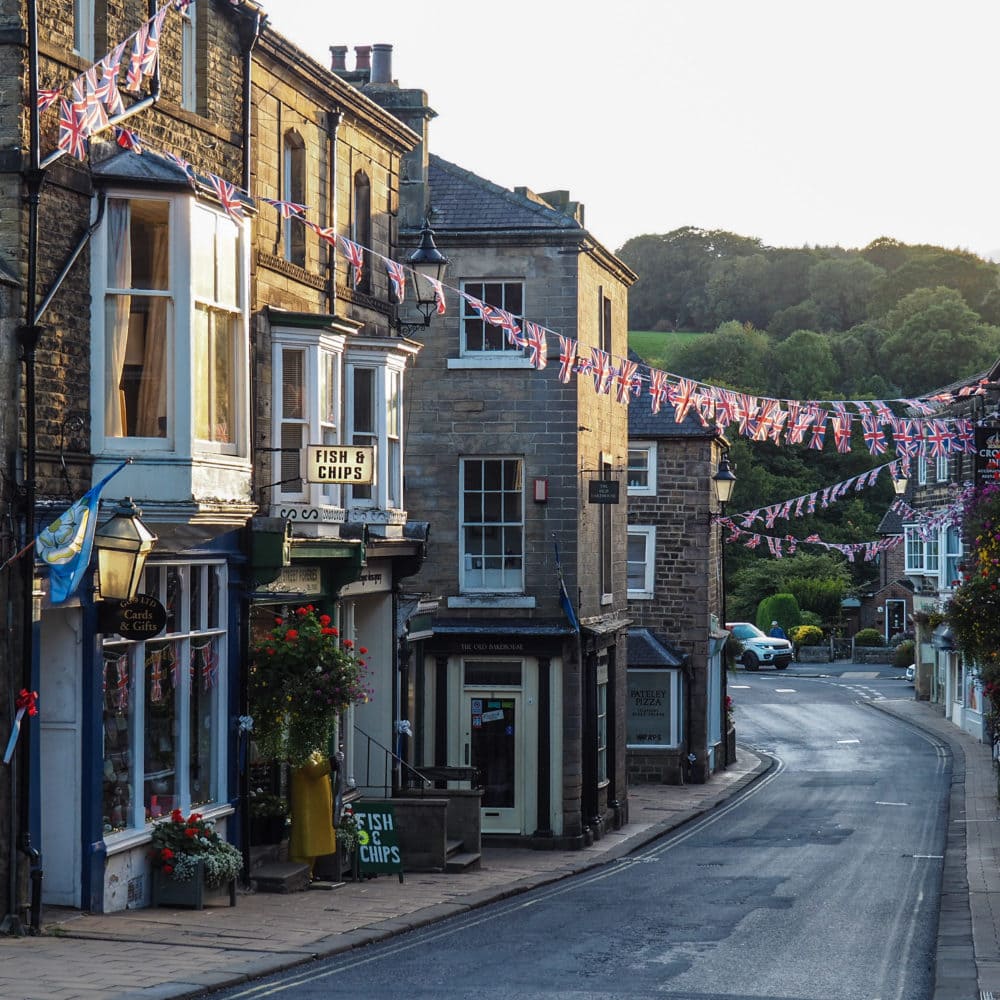 Where To Stay In Leeds
Dakota Deluxe Leeds Hotel is in the perfect location to be walking distance to just about everything you'd want to see. Plus, it's just a five minute walk from the train station making it really easy to get to. If you're unfamiliar with Dakota, it is a boutique hotel brand in the UK with exceptional attention to detail and luxury amenities to make your stay comfortable.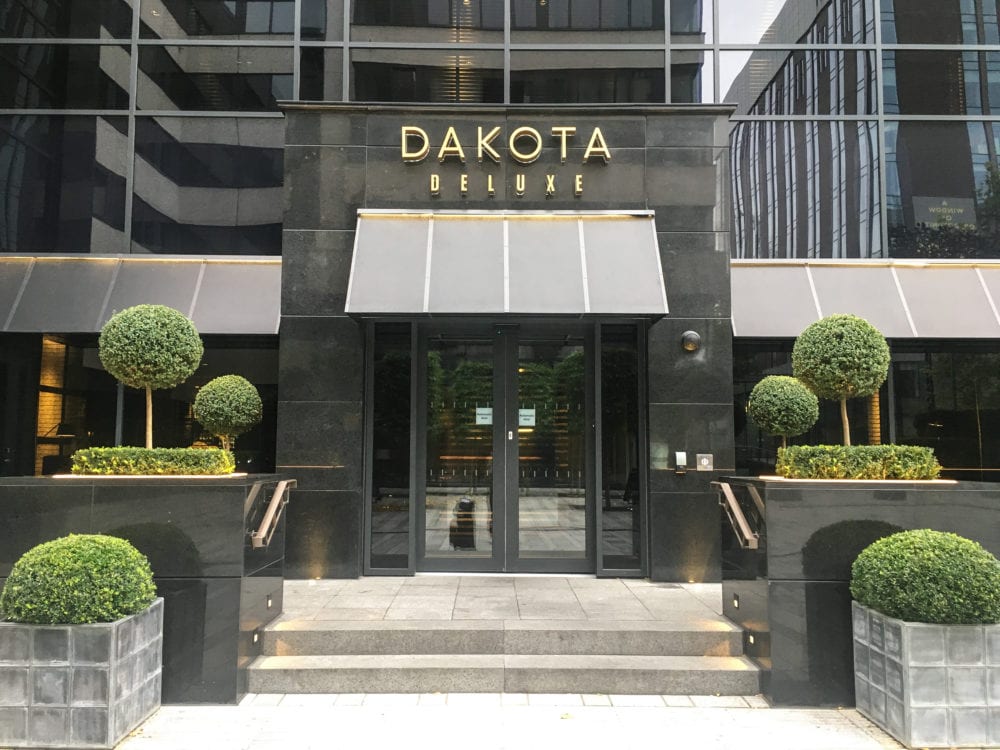 Save these travel tips and pin it!