Ever wonder what it was like to win a big travel or food contest?  How about visiting the filming location of one of your favorite cooking shows?  This week, I'll be giving you a sneak peek behind the scenes of both. All you need to do is search for the hashtag #RaglanRoadTrip on Twitter and Instagram.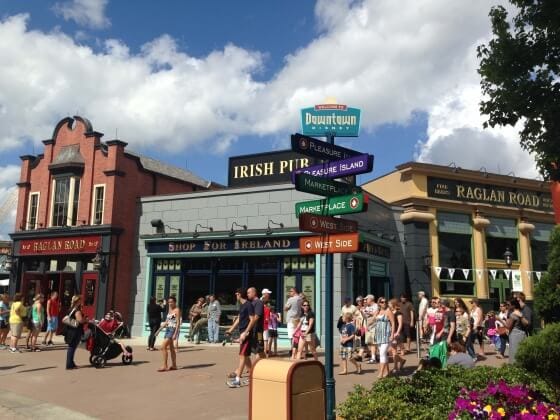 Ragland Road Irish Pub & Restaurant At Disney In Orlando.
Five home chefs that are fans of the Orlando's Raglan Road Irish Pub and Chef Kevin Dundon's PBS Show, Modern Irish Cooking, each submitted a winning video showcasing their recipe suggestions for Raglan Road Irish Pub & Restaurant's 10th anniversary dinner.
During the trip, the winners will be perfecting their cooking techniques with the restaurant's celebrity Chef Kevin Dundon at his Dunbrody House Hotel and cooking school in southwest Ireland.  Meanwhile, we bloggers will be reporting about their experience including Irish food, culture, and what it's like to visit Ireland. Winning dishes included an elegant oyster soup, salmon and sage boxty rolls, Wexford rack of lamb, Irish scallops and shrimp pie, and bangers and "smash" stew.  Sounds amazing and I can't wait to meet this group of foodies!
Here's an outline of our itinerary, lovingly put together by the team at Raglan Road Irish Pub.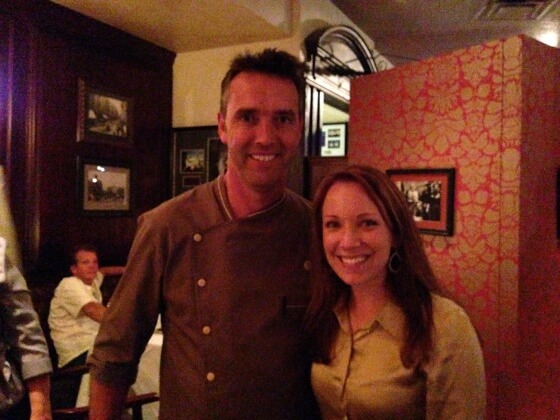 Chef Kevin Dundon and Rachelle during his book launch at Raglan Road.
Raglan Road Orlando Heads To Ireland For #RaglanRoadTrip
Brunch at Herb Street at Grand Canal Dock along the new city waterfront where Google, Facebook, and Twitter house their European quarters.
A pint at Guinness Storhouse.
Dinner at L'Ecrivain Restaurant, a Michelin star Restaurant owned by award winning Chef Derry Clarke – one of the Master Chef judges.
Meet Chef Dundon's Food Suppliers, including Ballyminane Mills, Danescastle Fruit Farm, and ABP Meats.
Cooking demonstration by Chef Kevin Dundon in his famous cooking school at Dunbrody House.
Visit Hook Head Lighthouse, the oldest still-operational lighthouse in the world.
Tip-toe through Loftus Hall, the most haunted house in Ireland.
An Irish Pub Experience at The Local at Dunbrody.
Sailing and fishing with Walter Foley, as seen in Kevin's 'Back to Basics' TV show.
Afternoon Tea at Dunbrody.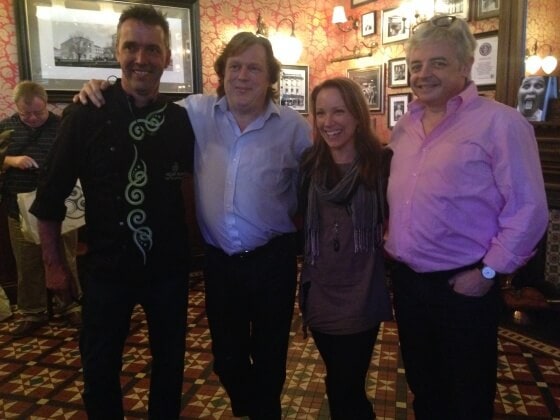 Rachelle with the Raglan Road team – Chef Kevin Dundon, John Cooke, and Paul Nolan.