People often ask me, "out of everywhere you've been, which country is your favorite?"  This is always tough to answer, as I love a lot of places for different reasons.  But one destination that is consistently in my top five is Croatia.  It has such a great mix of interesting history and architecture, jaw-dropping coastlines, and unexpectedly amazing food too. Plus, Croatia is a relatively small country, so you can easily see a lot over a ten day vacation.
I especially love the Croatian cities of Zagreb, Zadar, and Split, but the one place I'm always asked about the most for recommendations is Dubrovnik.  A popular cruise port made famous by the HBO series, Game Of Thrones, Dubrovnik is a great starting point for planning a trip to Croatia.  Check out our recommendations below for where to eat, what to see, and where to stay!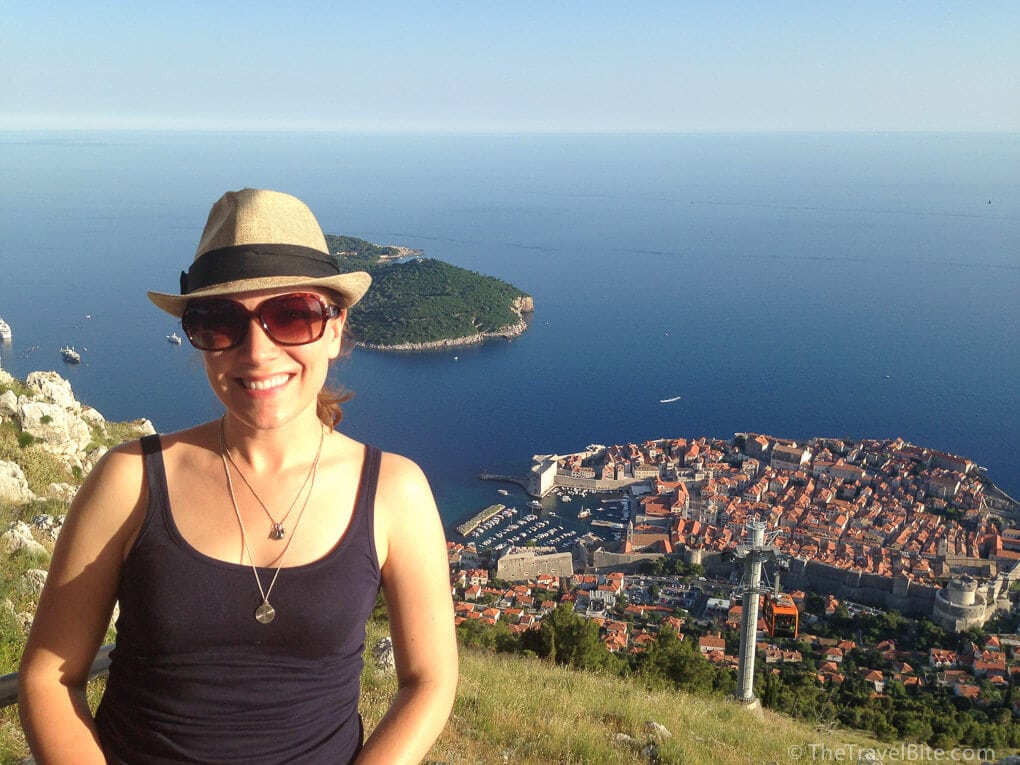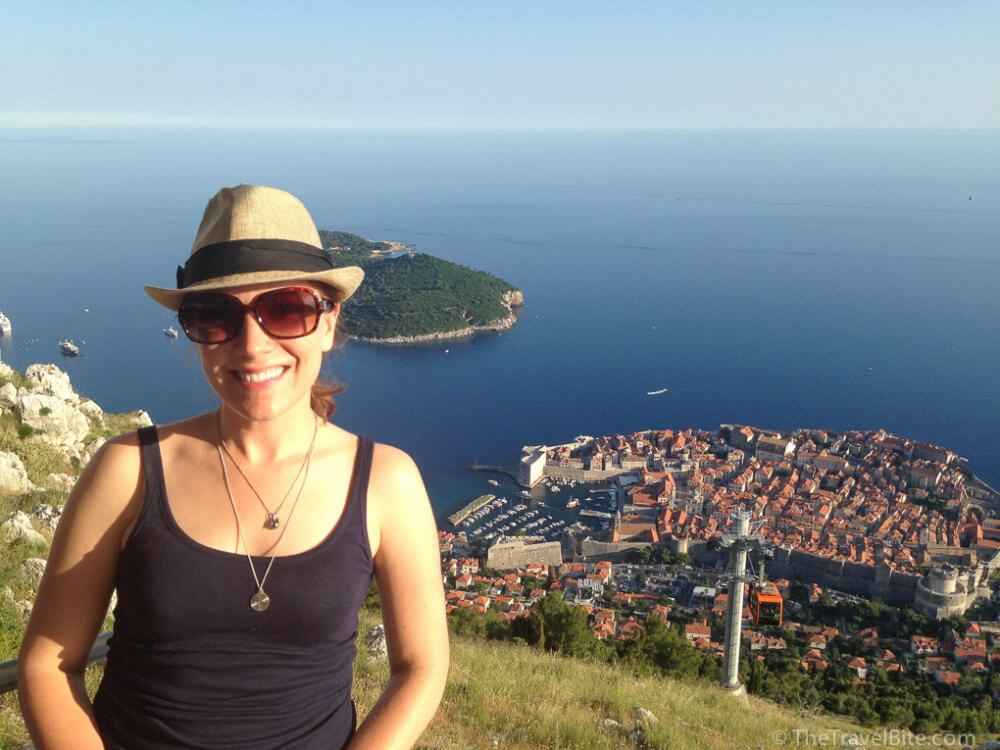 A Little About Dubrovnik
If you're not familiar with Dubrovnik, let me introduce you.  Dubrovnik is located on the southeastern coast of Croatia and is known for it's fortified old city along the Adriatic Sea. Built in the 16th century, the limestone streets in old town are polished smooth from the footsteps of millions of residents and travelers that have walked them over the years, making the old city seem like history preserved in time.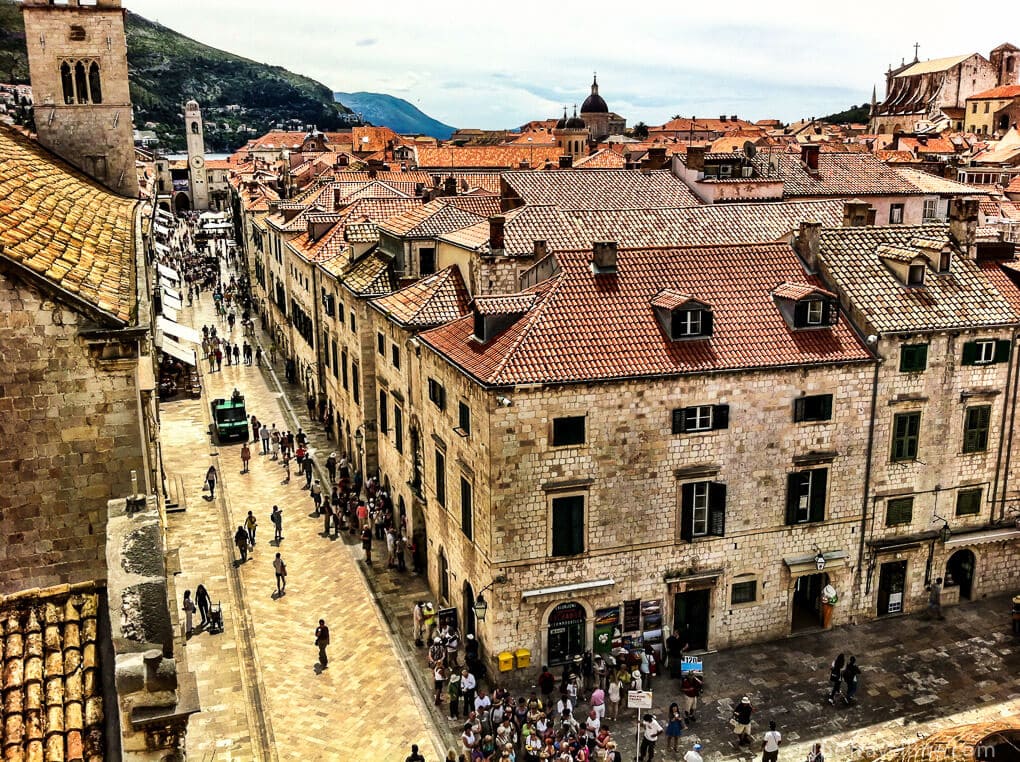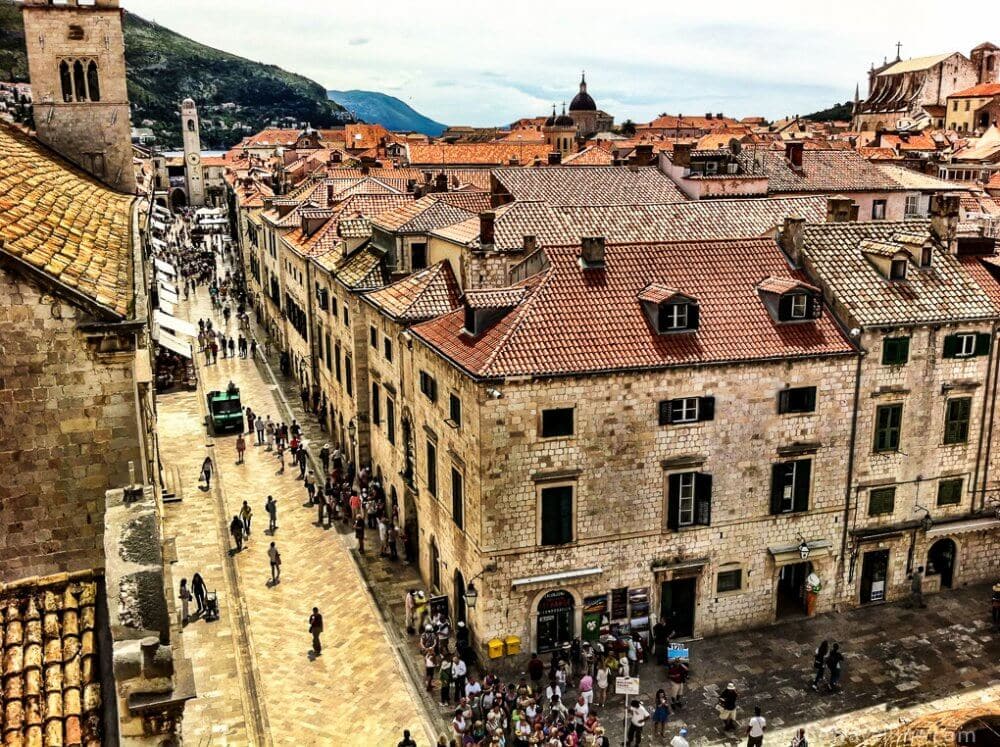 Terra-cotta roofs and bright pink bouganvillias color the ancient stone skyline where you'll see more modern-looking yachts and cruise ships anchored outside the walls of this popular port. And if you're a Game Of Thrones fan, you might recognize some of the stairwells, porticoes, and scenic coastline as Dubrovnik was the set for Kings Landing.  And even if you've never seen Game of Thrones, you'll still be amazed by the city's natural beauty.
Dubrovnik – Where To Eat
If you're wondering what kind of food you'll find in Dubrovnik, I wrote a whole post about what to eat in Croatia (and a Croatia food video too). There's a lot of fresh seafood coming off the Adriatic coast, and a bit of an Italian influence too since this area was once where Roman emperors would go to retire.  Here's a list of where to eat in Dubrovnik …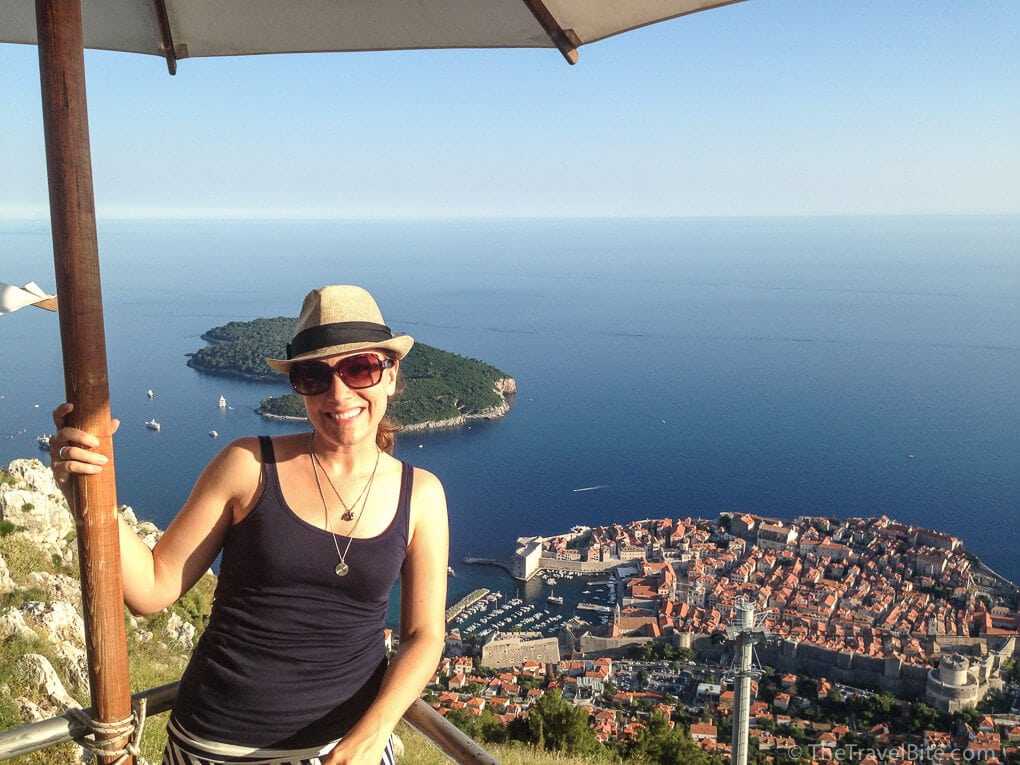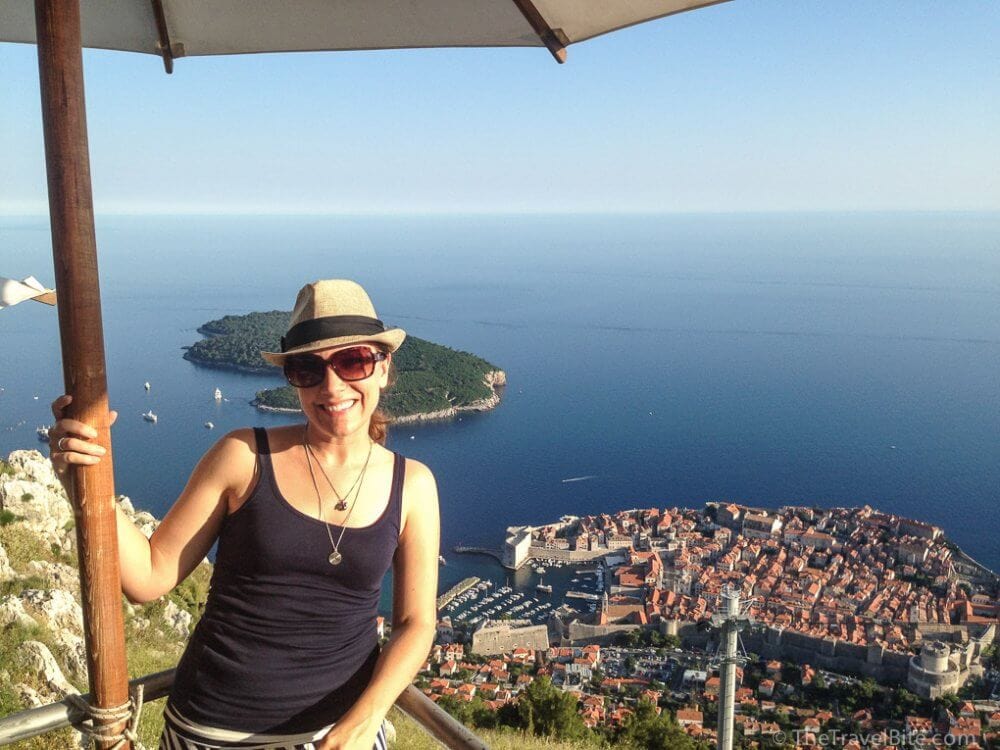 Nautika Restaurant – If you're planning a trip to Dubrovnik, definitely make reservations at this hilltop restaurant.  The food is just as amazing as the view.  The easiest way to get there is by taking a ride up on the Dubrovnik Cable Car.  Web:  www.nautikarestaurant.com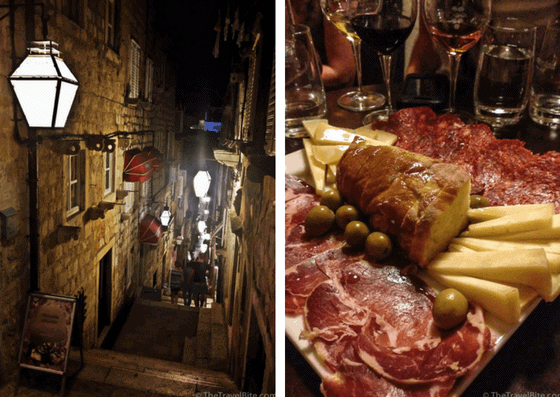 D'Vino Wine Bar – Tucked away in an narrow alley, this is where the locals go for a late night drinks and conversation.  D'Vino has an excellent wine list with vintages from around the world, plus a great charcuterie board of local sausages and cheese. Don't be afraid to try some Croatian wines.  They're pretty darn good and very similar to Italian and French wines, they just don't make enough to export which is why you've never heard of them.  D'vino's website:  dvino.net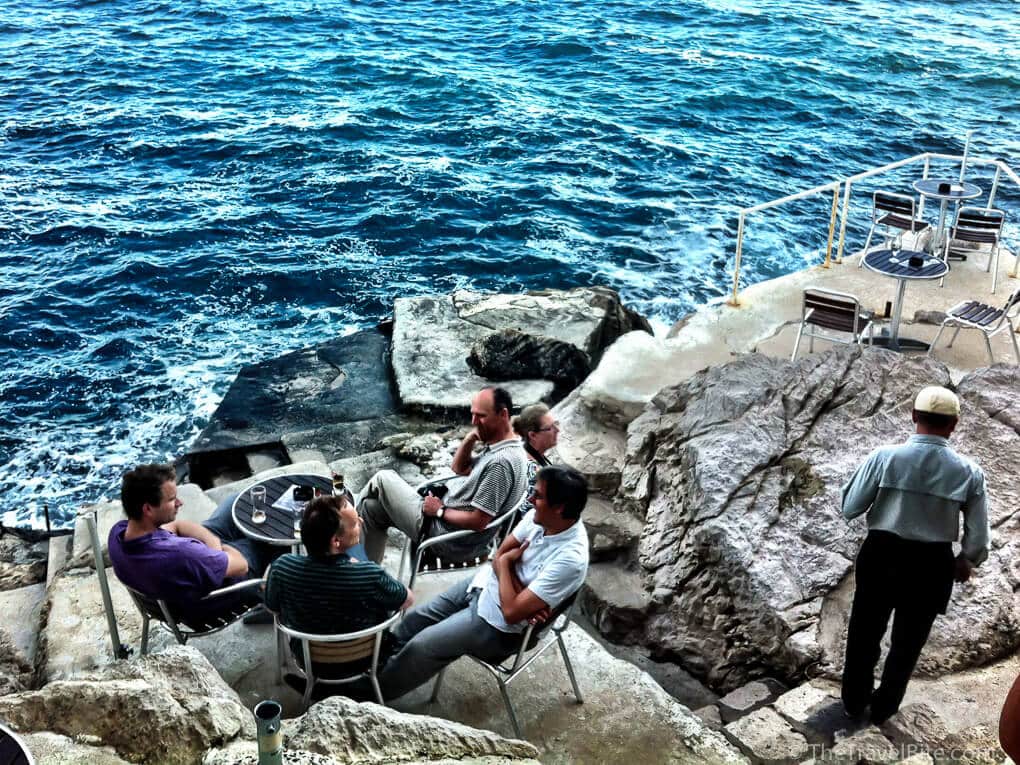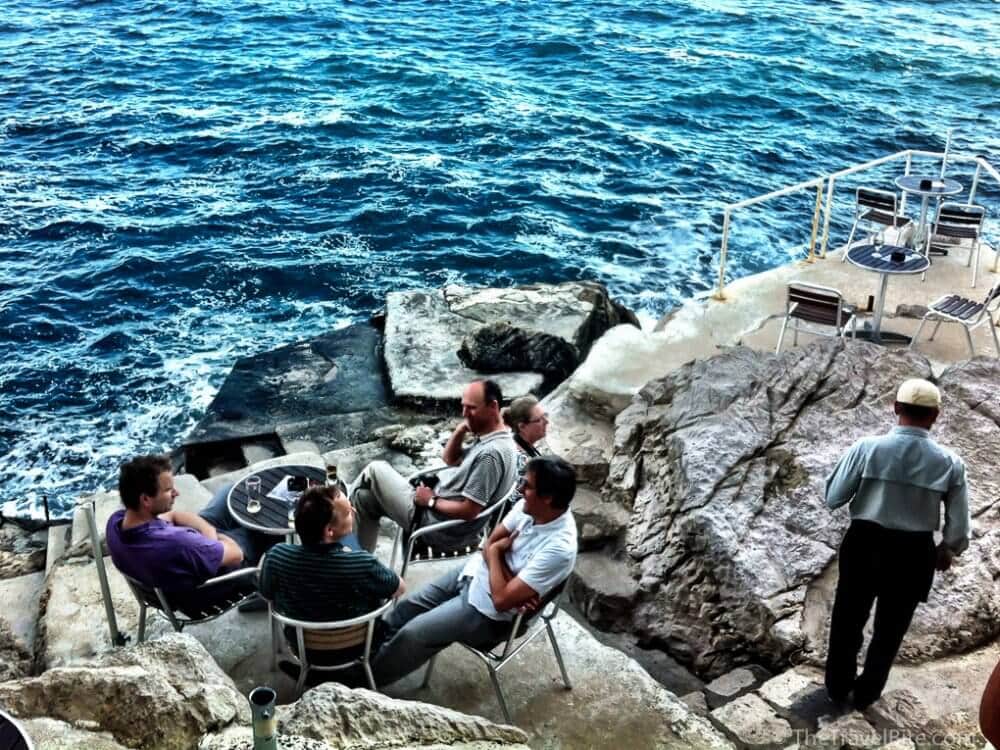 Cafe Buža – The word "buža" means hole-in-the-wall, and you will literally have to walk through one to get to this epic cliffside bar.  Order a cocktail and enjoy watching the sunset over the Adriatic Sea while listening to the waves splash along the cliffs below.  As for what to order, Aperol Spritz seems to be the most popular summer drink, but for something a bit more local, try Maraska Cherry Liquor.  There is no website for this place, or address for that matter.  But the locals know it well.  To find it, walk down Crijevićeva toward the west wall and look for a sign that says "cold drinks."  It will literally look like you are walking into a hole in the wall, and then it opens up to a spectacular view.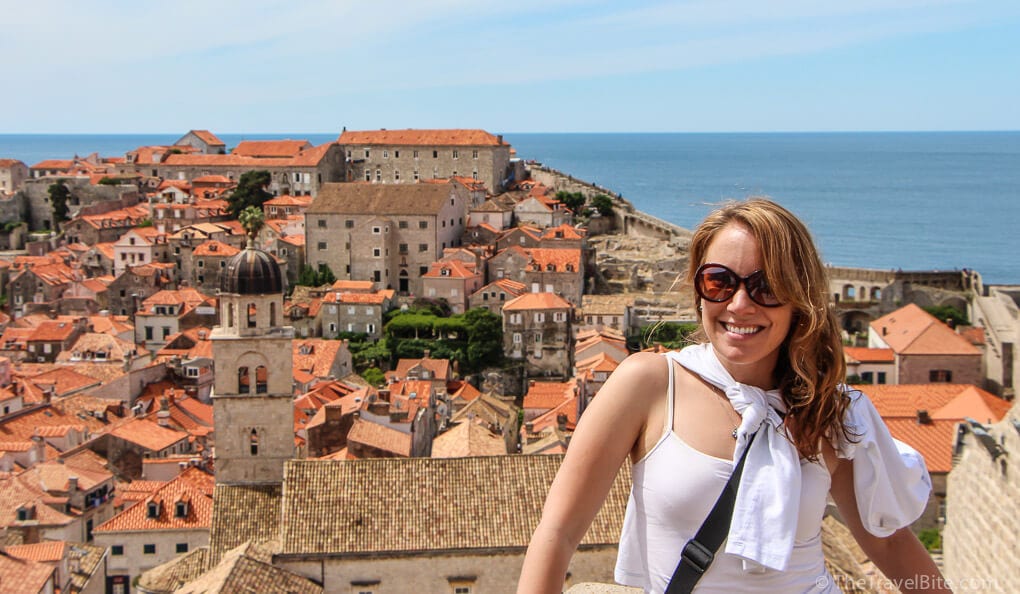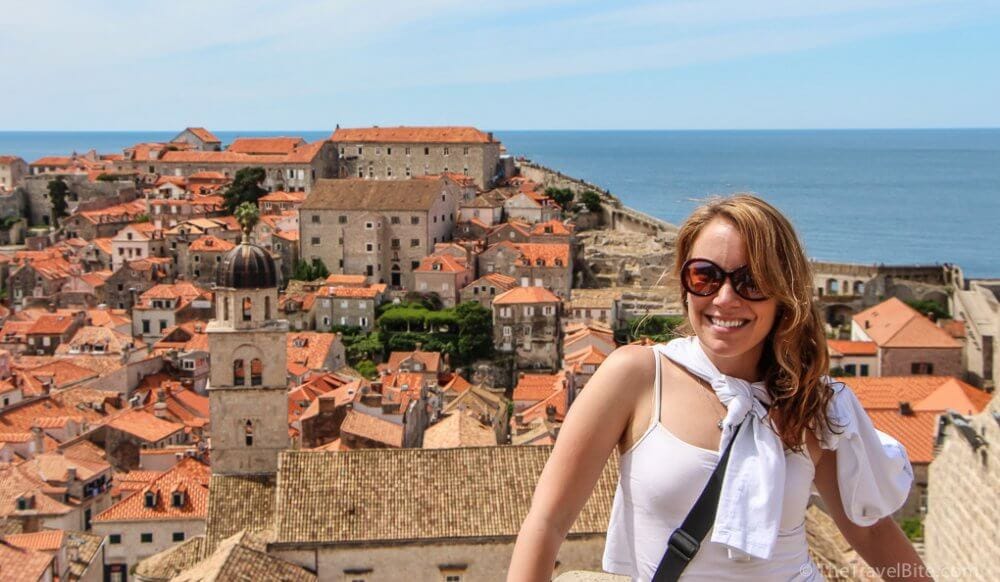 Dubrovnik – Things To Do
Walking The Walls of Dubrovnik – There are plenty of tours (including Game Of Thrones tours), but you can easily walk the wall on your own at your own pace. Look for a booth to purchase a ticket at one of the three wall entrances: Stradun by the Pile gate, by Fort Saint John's, and at the Custom's House gate. And here's a tip — bring a hand fan and hat or umbrella for shade when walking the wall. The sun is brutal midday, especially with the heat radiating off the stone streets. I ended up buying a cheap umbrella at one of the tourist shops just so I could carry my own shade.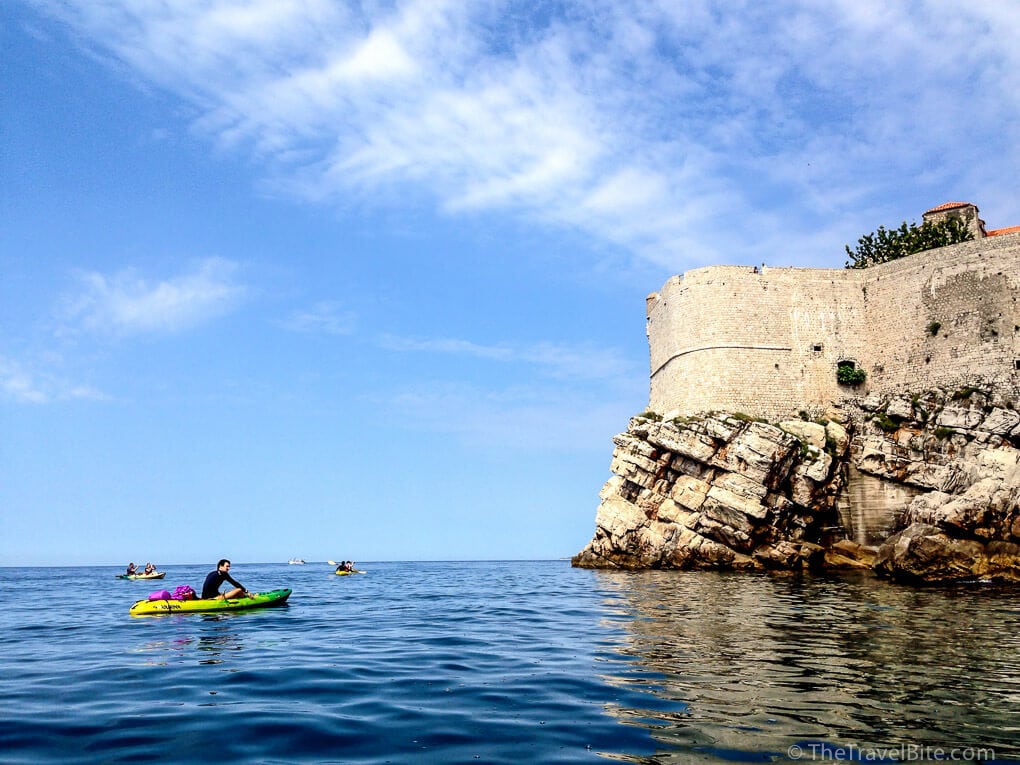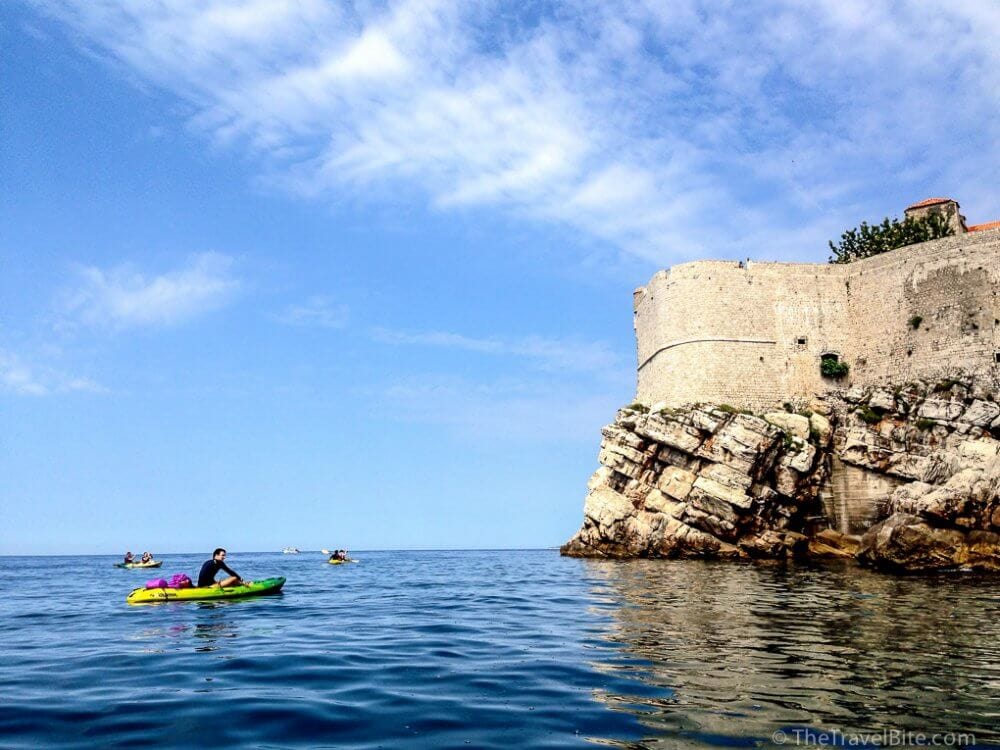 Kayaking Around The Old Walls Of Dubrovnik – While many visitors walk through the city, it's another experience entirely to get in the water and kayak around the old walls as you can really get a much better sense of their size.  Plus, the Adriatic Sea is as stunning as the crystal blue water of the Caribbean and you'll be able to see clearly into the depths of the ocean on the edge of this city.  There are lots of tour companies on the ground where you can book a kayak rental or guided tour.  Unfortunately, the one we used doesn't have a website.  But here is there contact information:  NOTA Kayaking, Srdjan Petric, email: sranpetric@yahoo.co.uk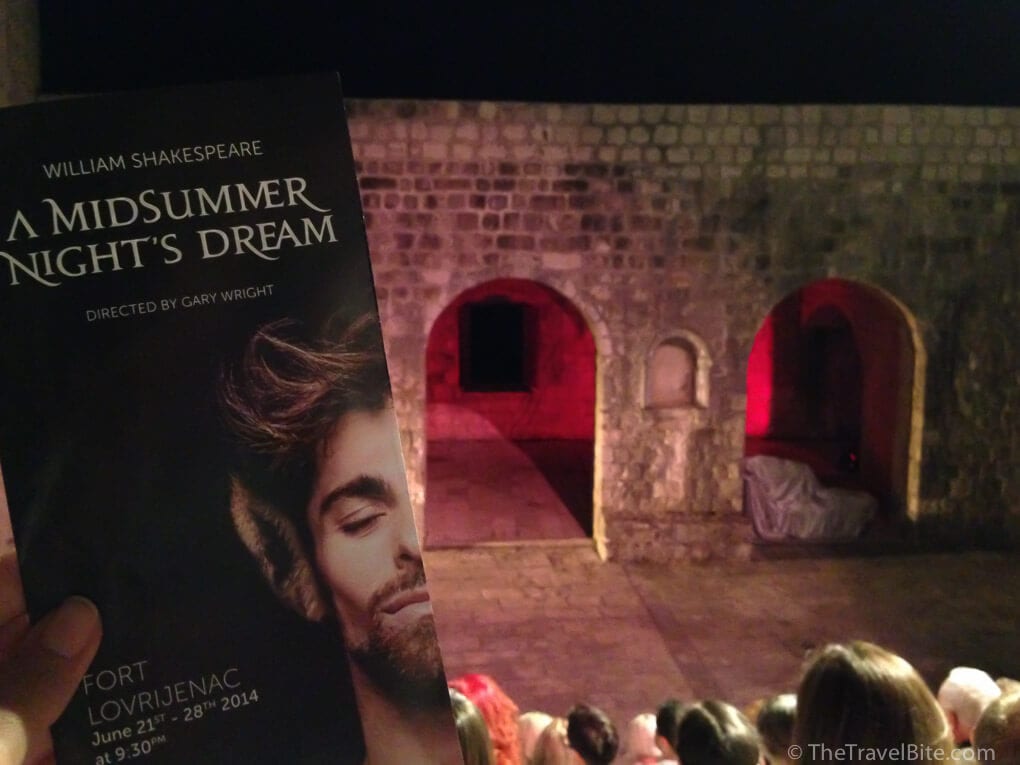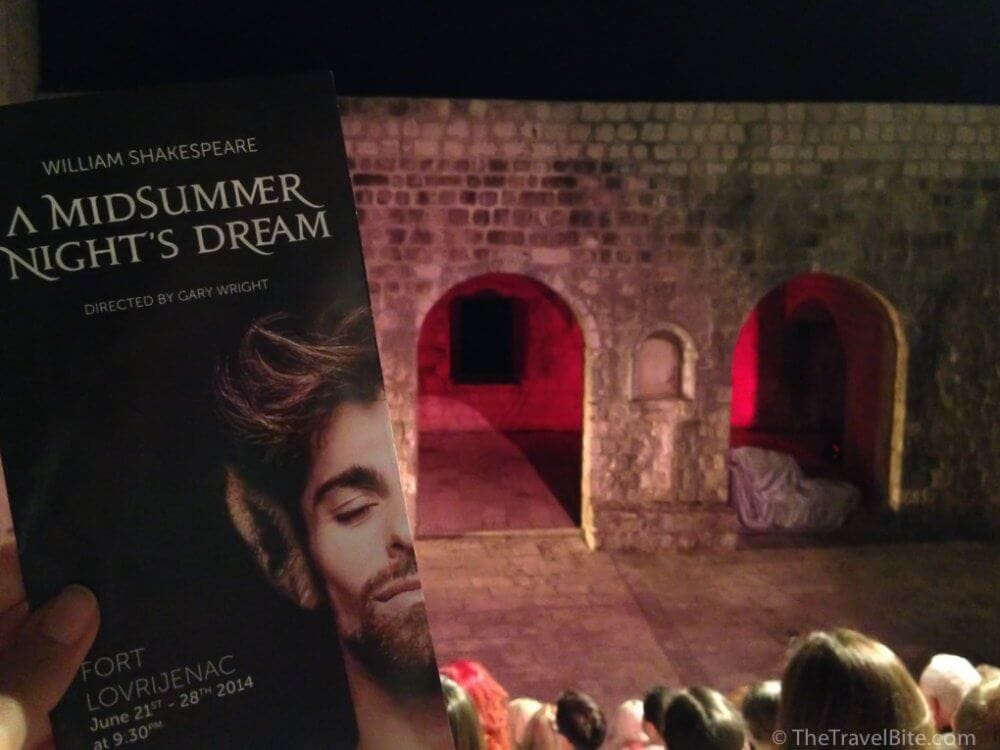 Midsummer Scene at Fort Lovrijenac – If you've visiting during the summer, definitely check out the Midsummer Scene plays at Fort Lovrijenac. Seeing Shakespeare's A Mid Summer Night's Dream in that old fort, with the sound of the ocean below and startlight overhead, is probably one of my most memorable travel moments.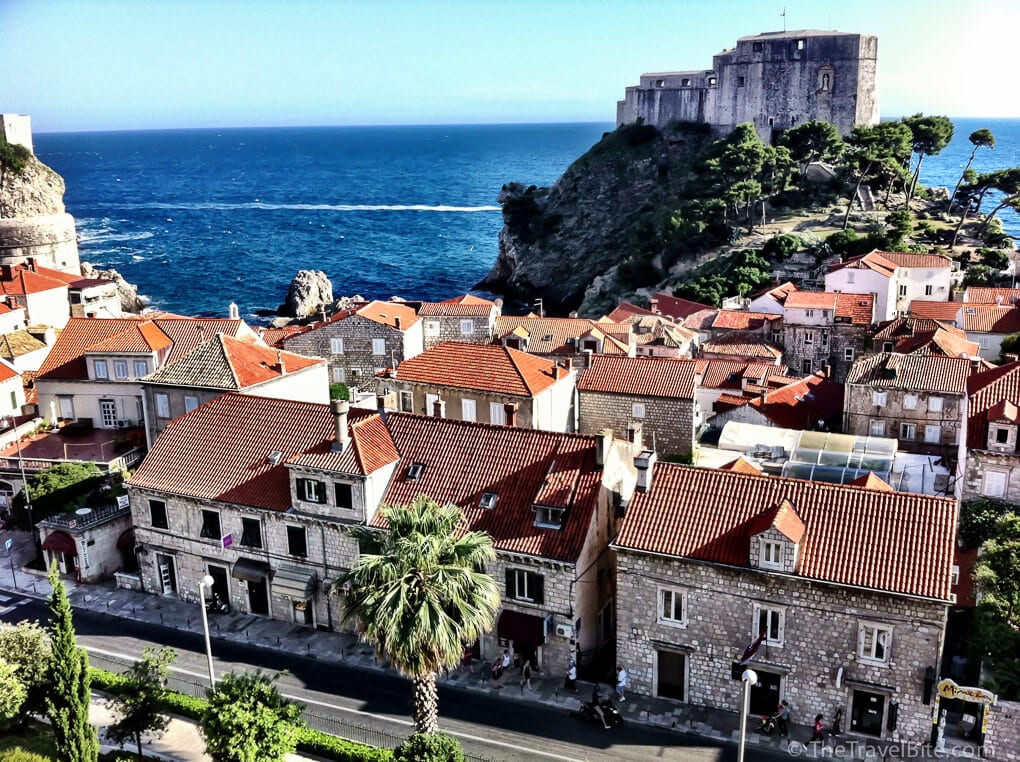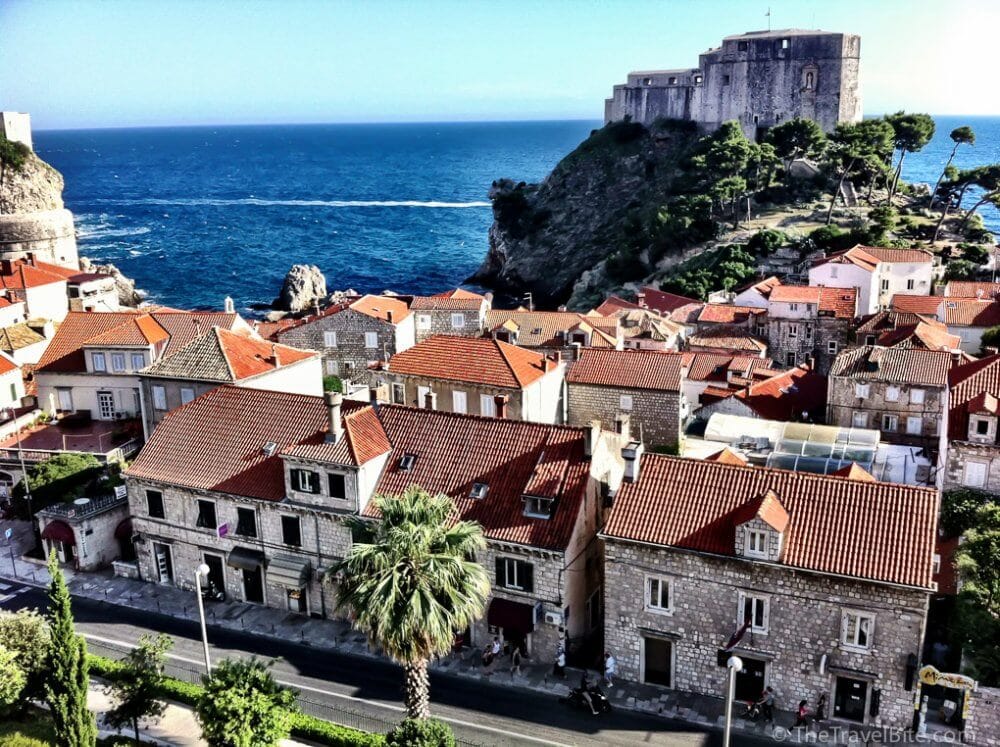 Dubrovnik – Where To Stay
Hilton Imperial – If you love history and want to be walking distance to town, the Hilton Imperial is the perfect place to stay in Dubrovnik.  Located in a beautifully restored building and villa from the late 1800s, it now has all the modern amenities and comforts you need and is only steps away from Pile Gate leading into old town. Ask for a room with a view of the Adriatic and Old Fort! (I took that picture above from my room). Web: www.hilton.com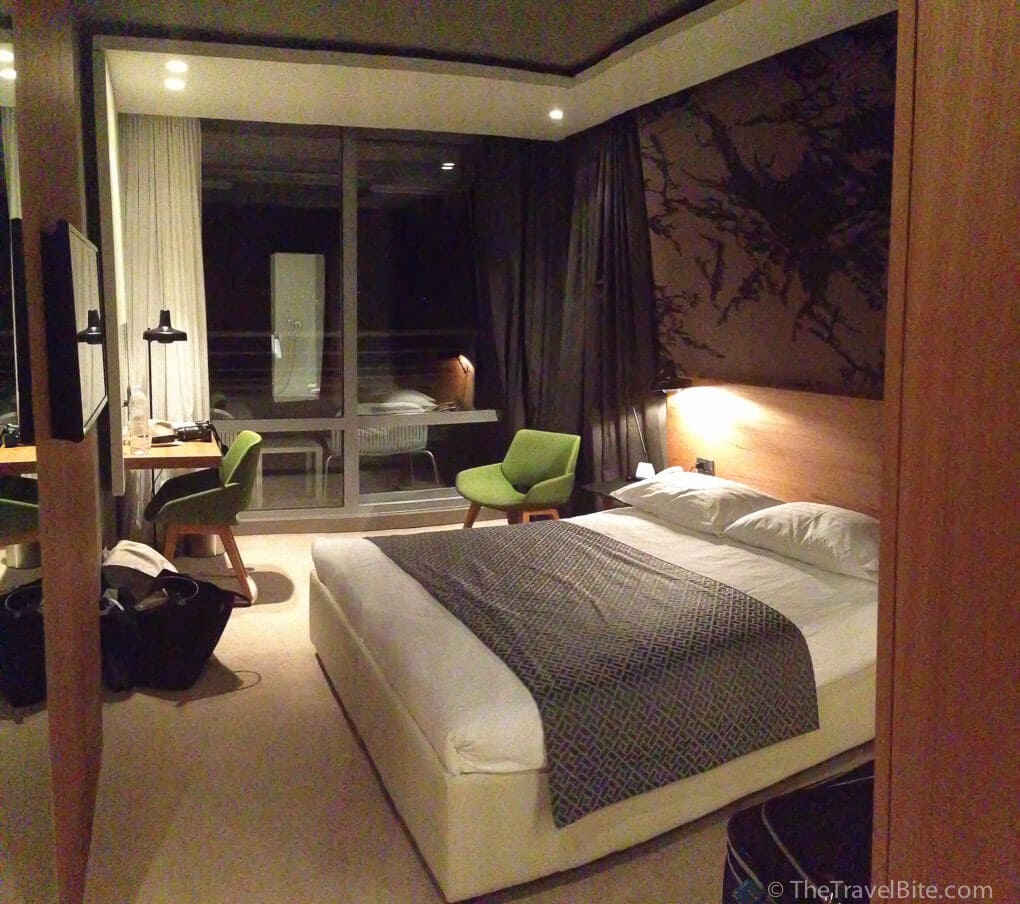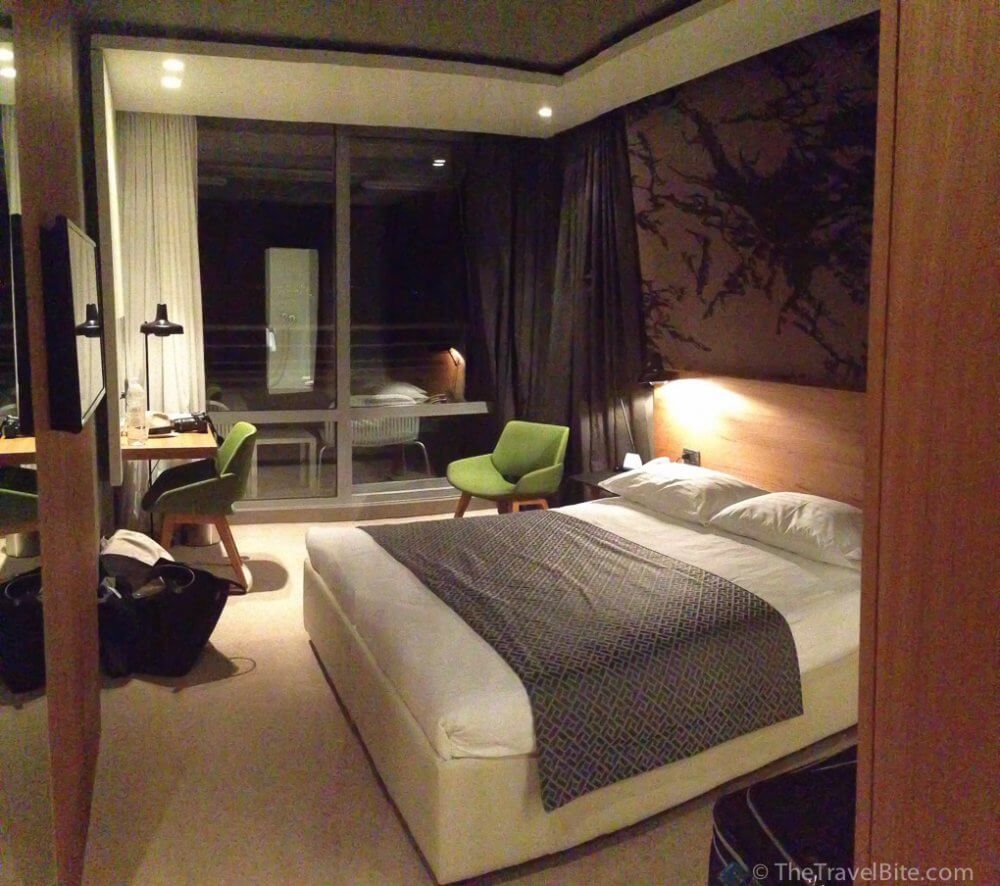 Hotel Dubrovnik Palace – Just a short drive outside of town, Hotel Dubrovnik Palace will give you more of a luxurious seaside experience. You'll have to take their hotel shuttle or a taxi to get into town, but it's worth it for some R&R and a morning swim in the Adriatic Sea. One of my favorite memories of visiting Croatia is waking up for sunrise yoga on the beach at Hotel Dubrovnik Palace.  Web:  www.adriaticluxuryhotels.com
Want even more options? Here's an extensive list on places to stay in Dubrovnik.
Want to save these travel tips? Pin it! 🙂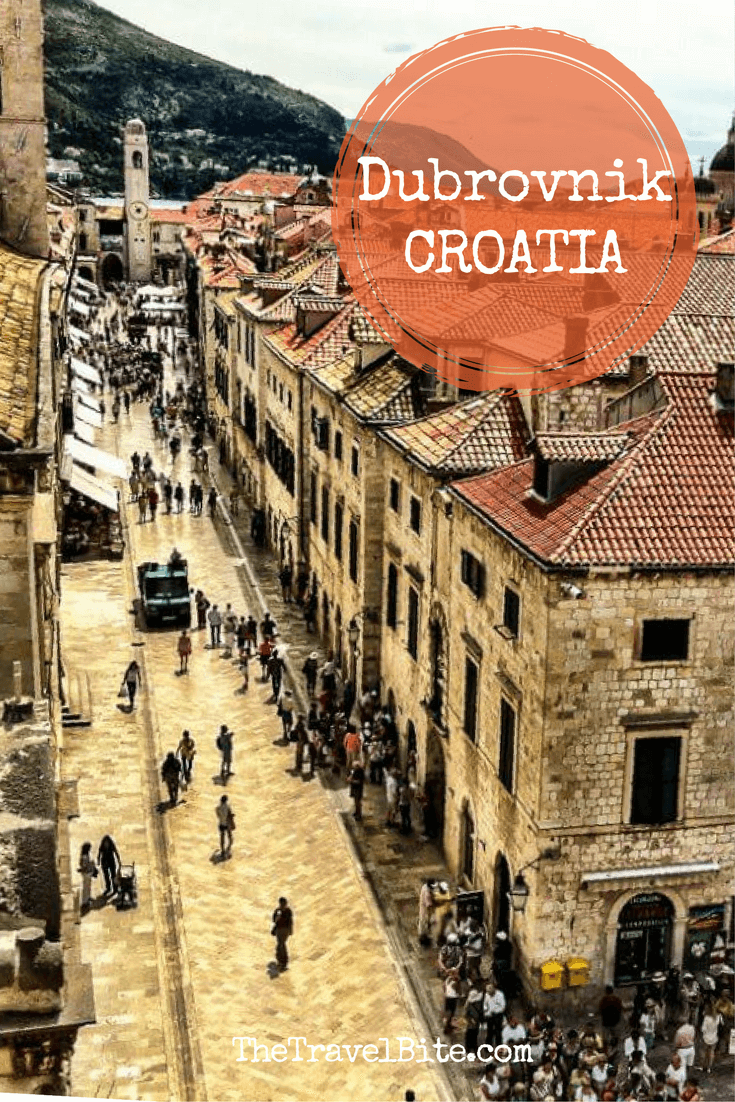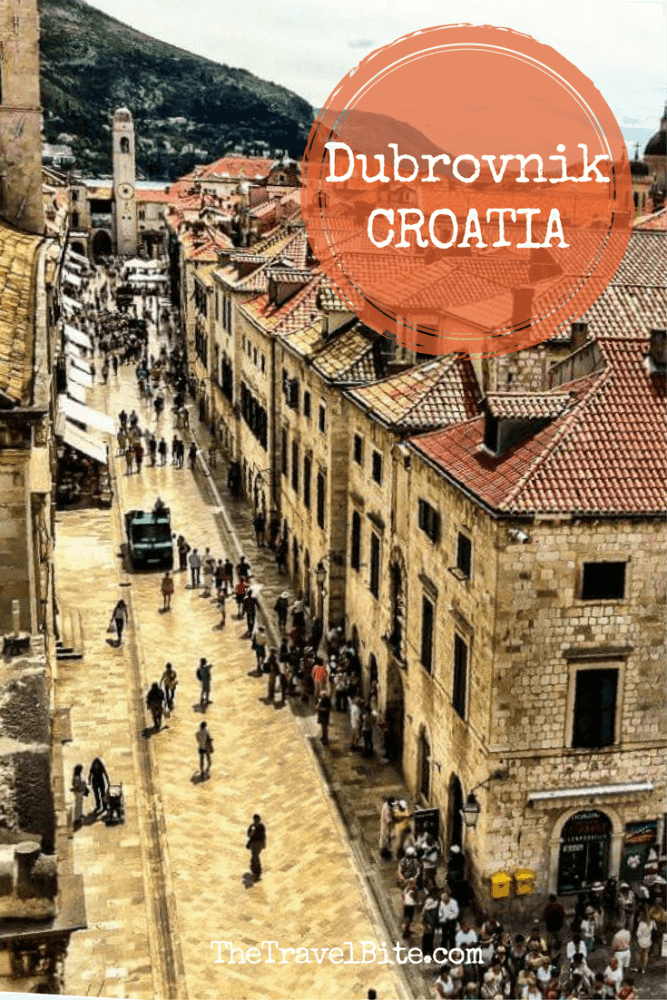 DUBROVNIK PHOTO GALLERY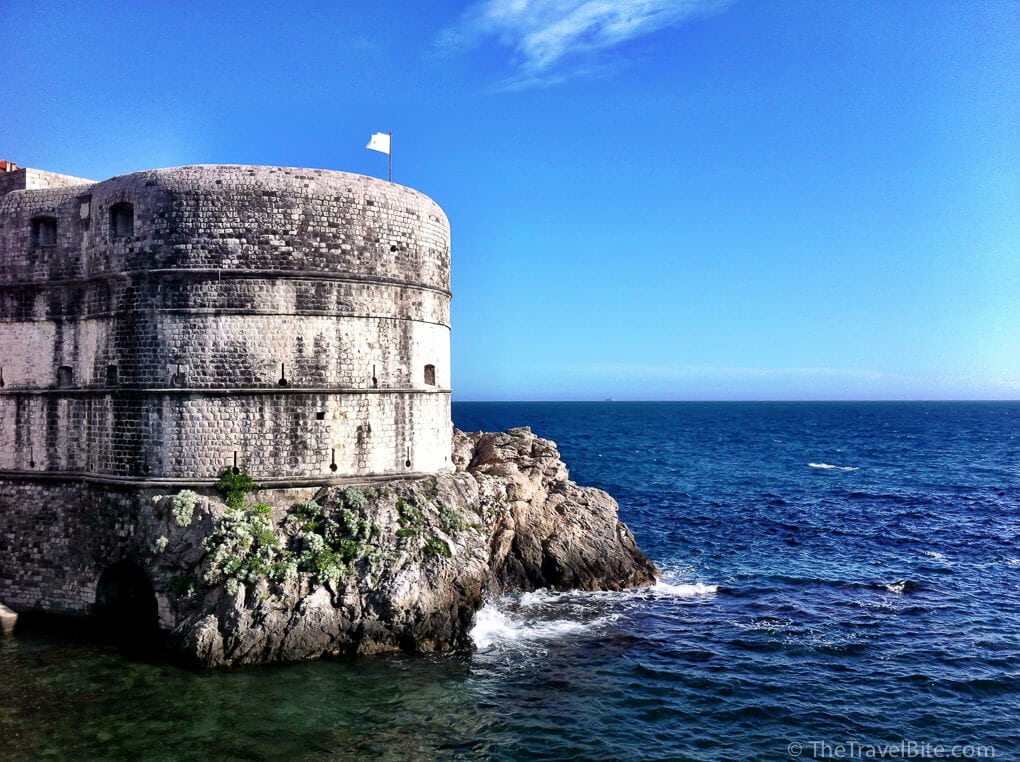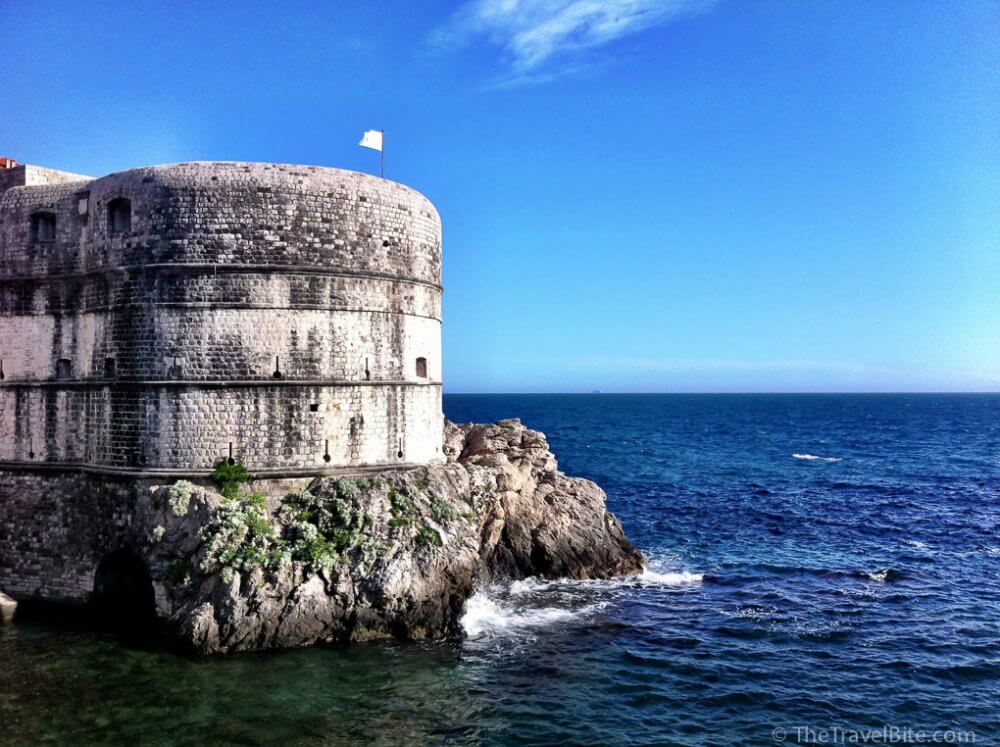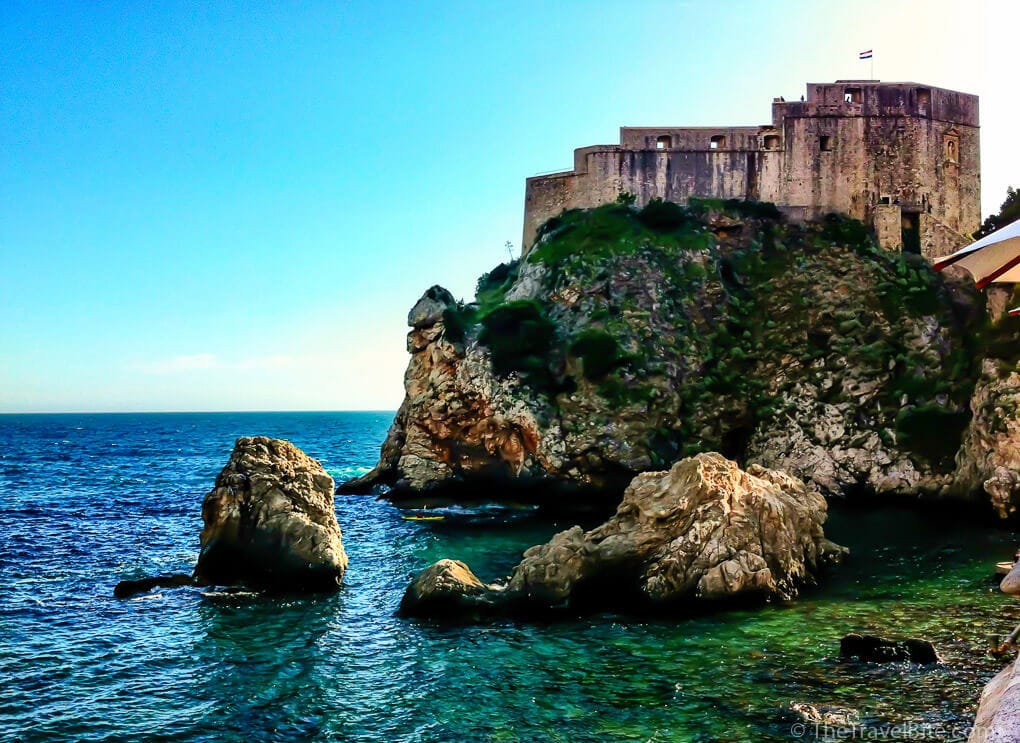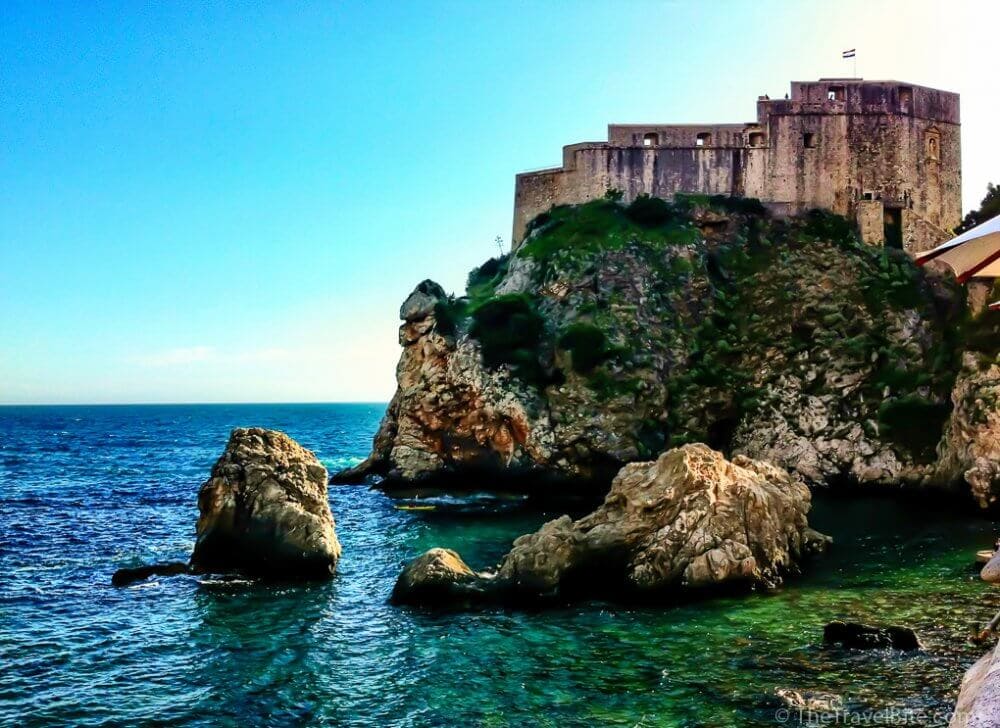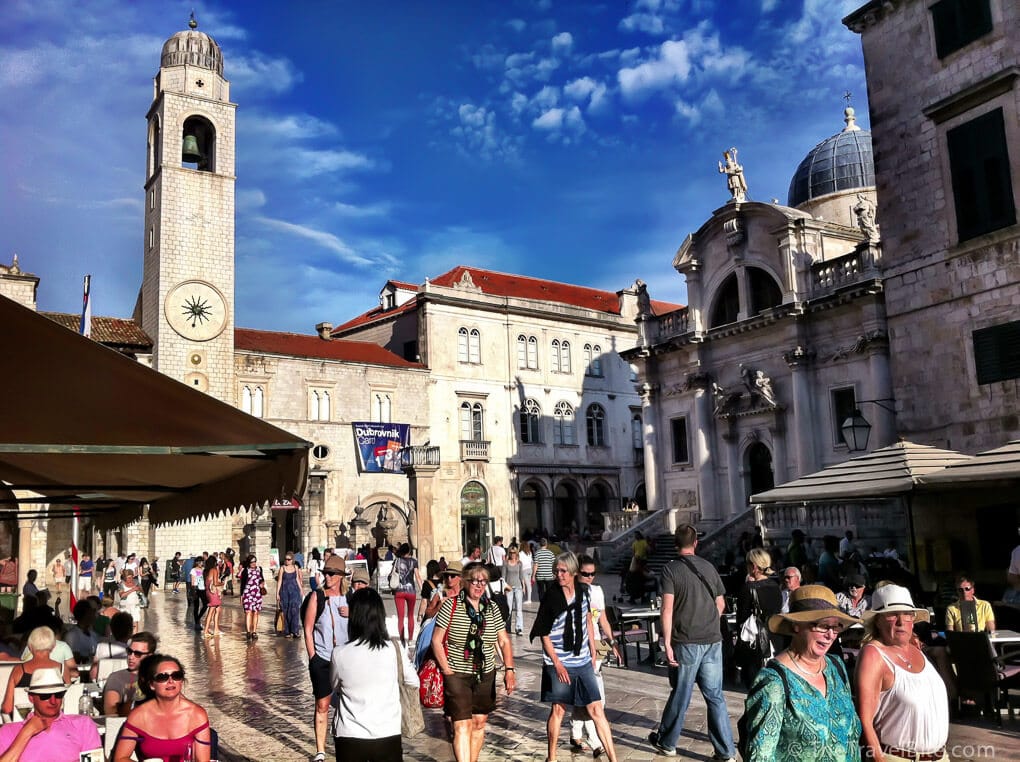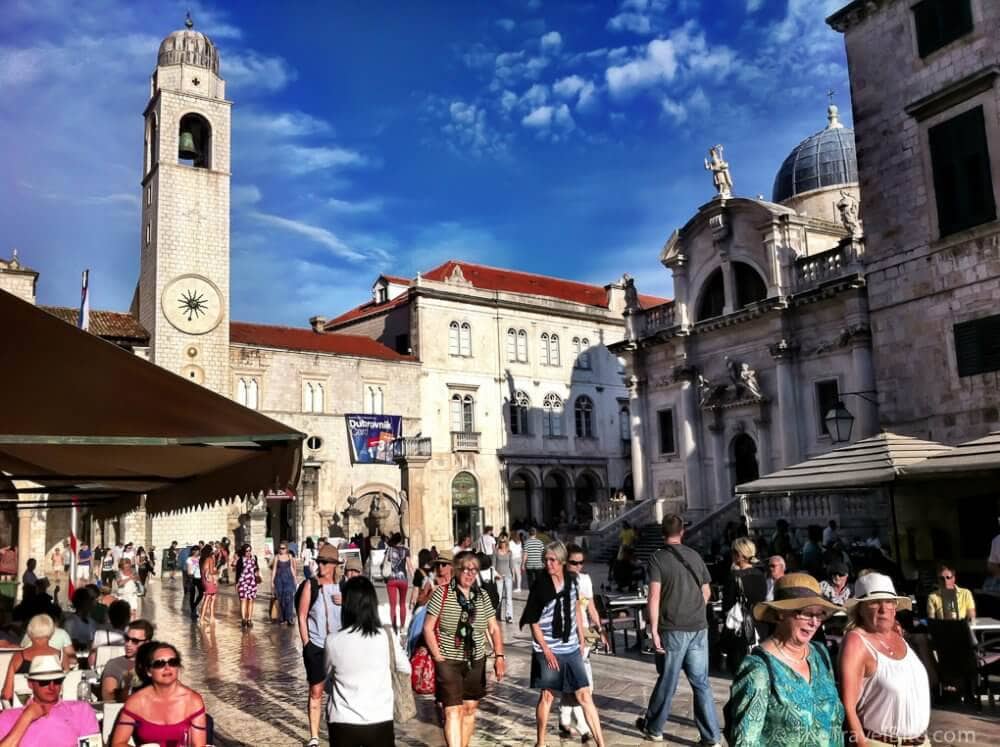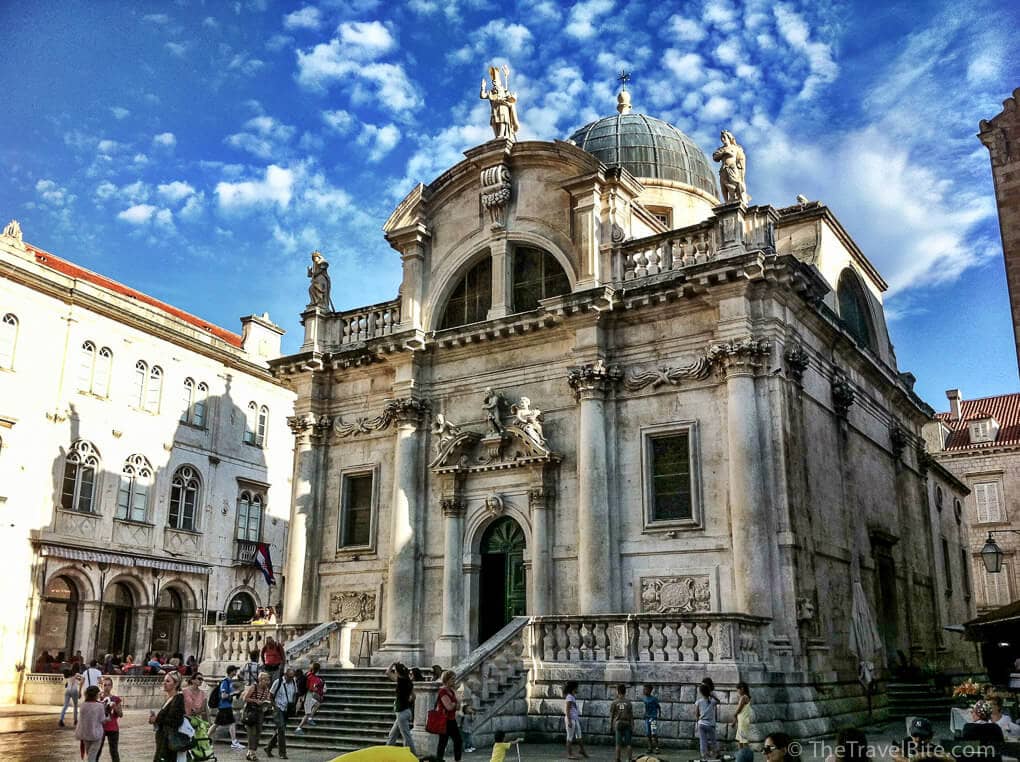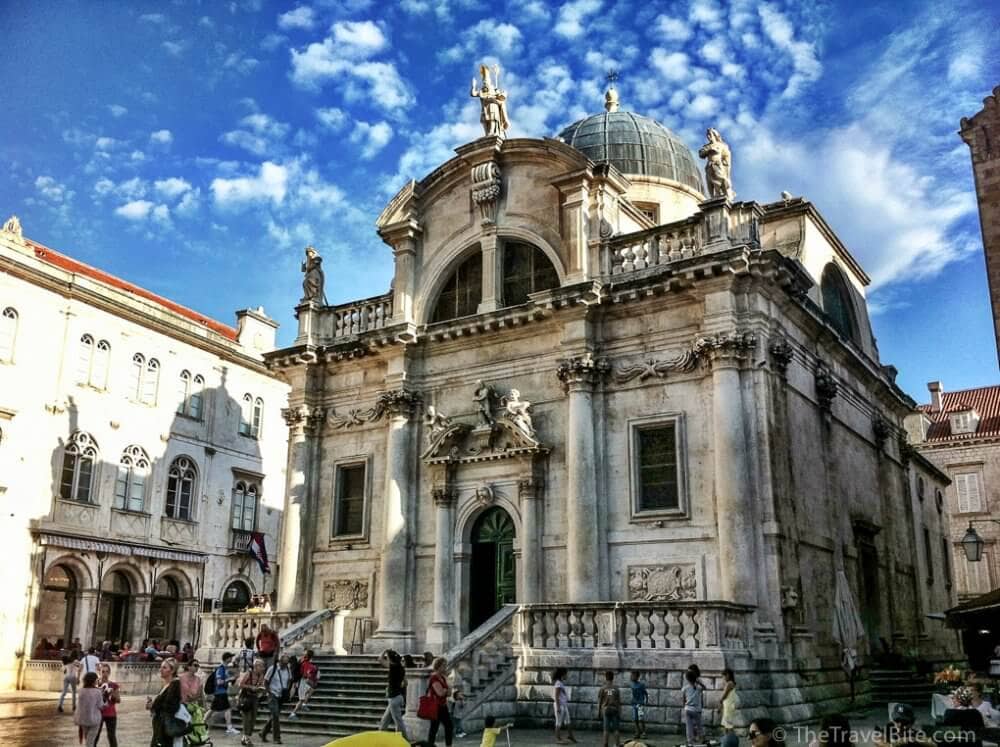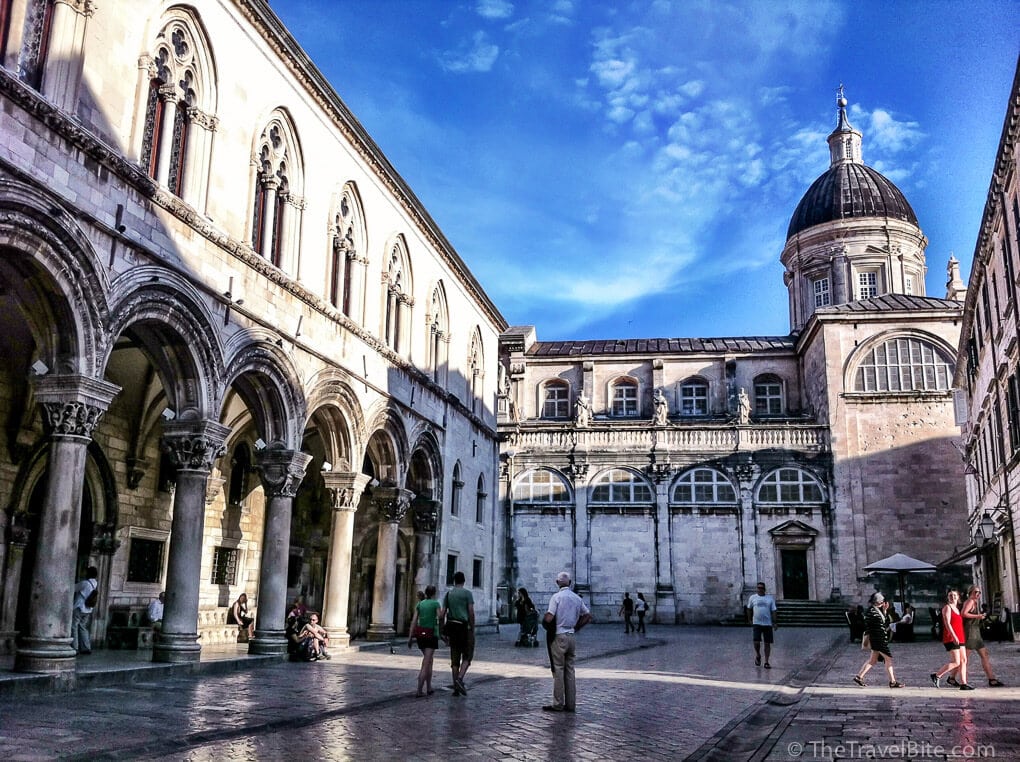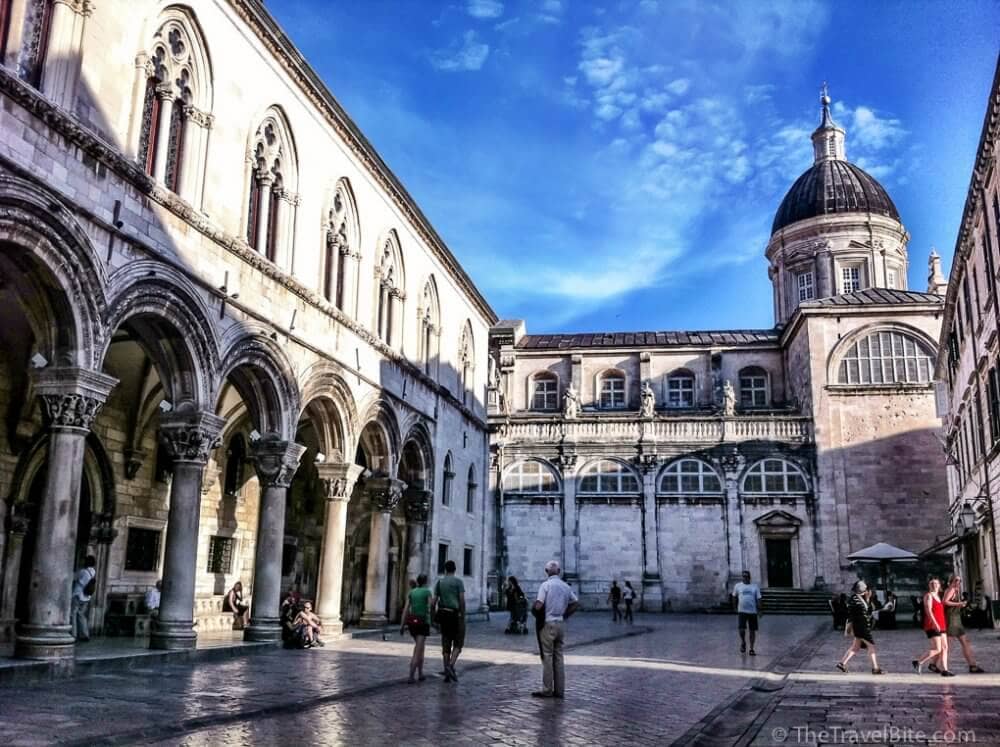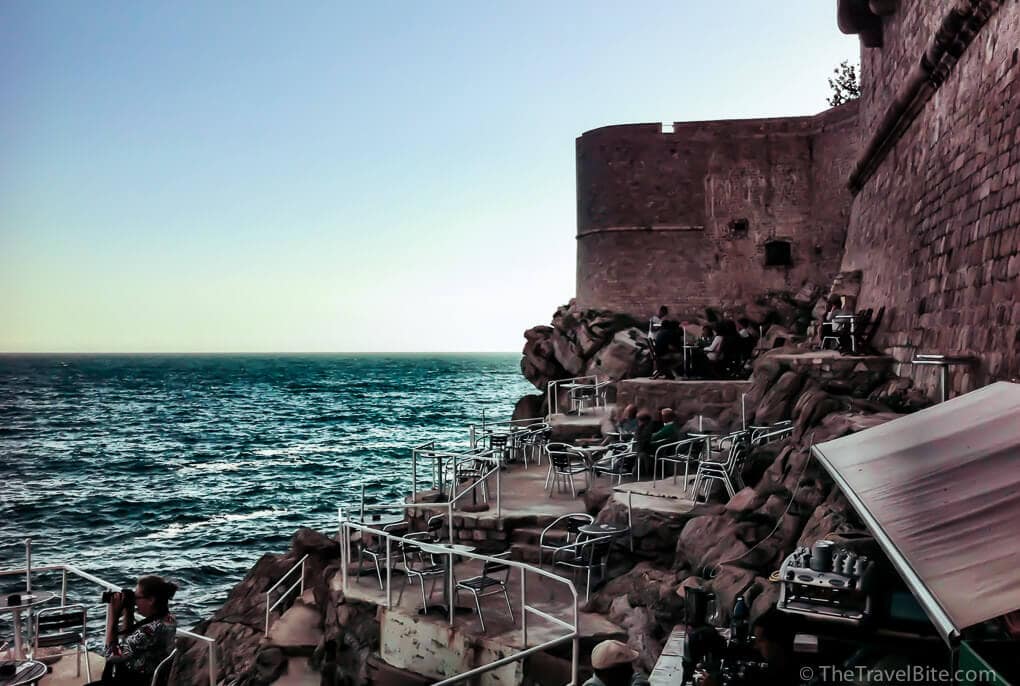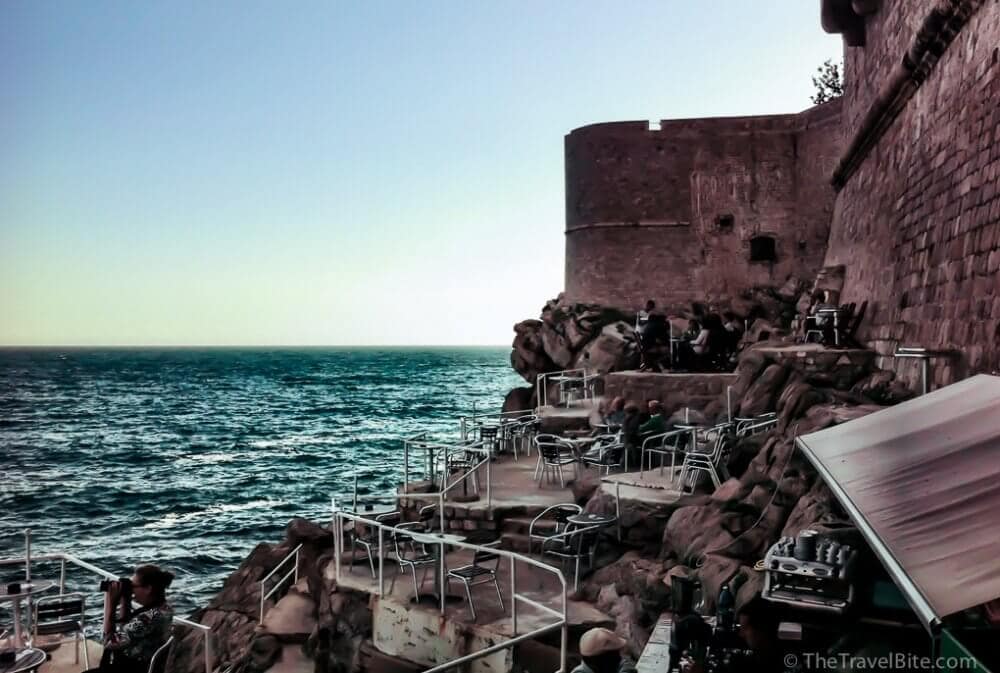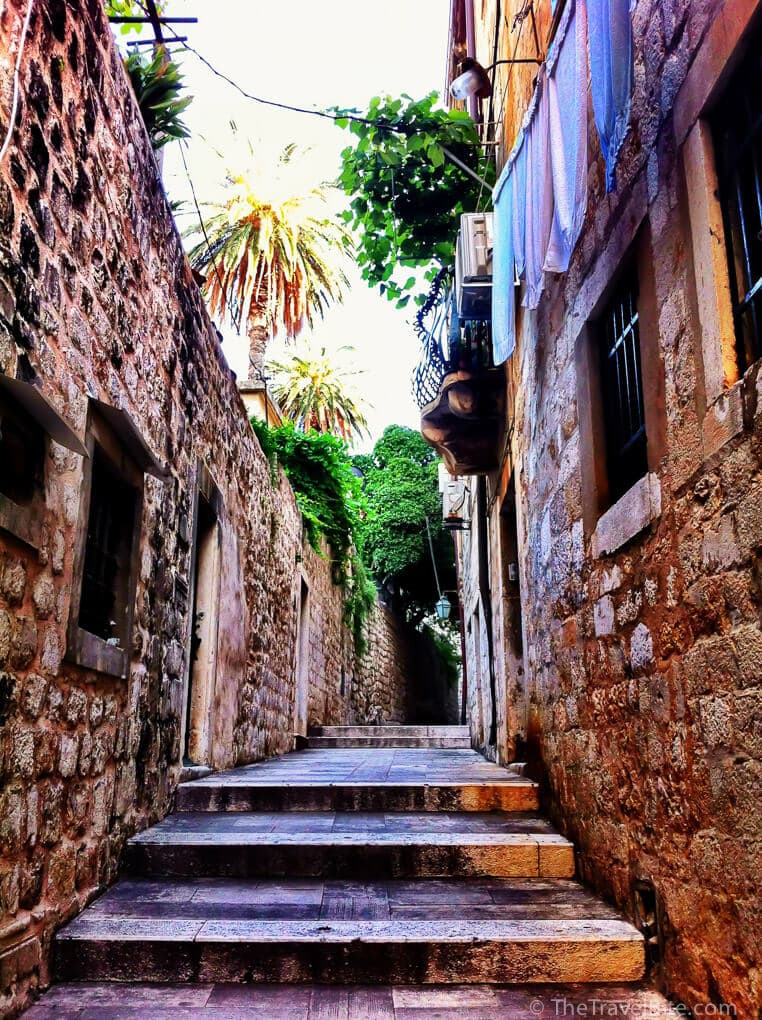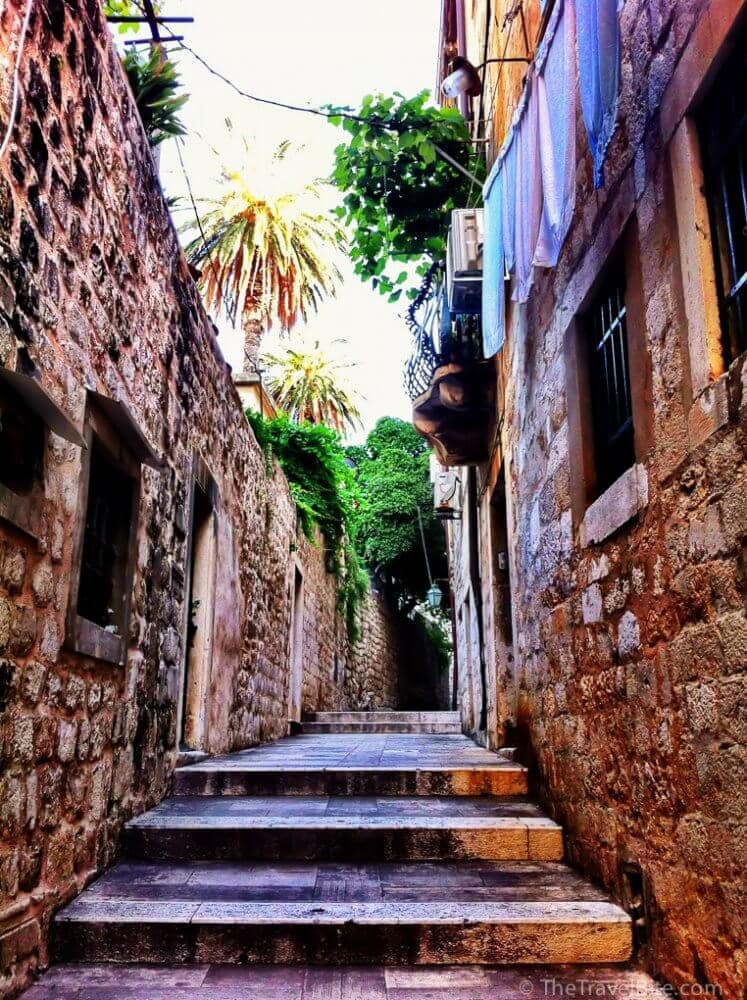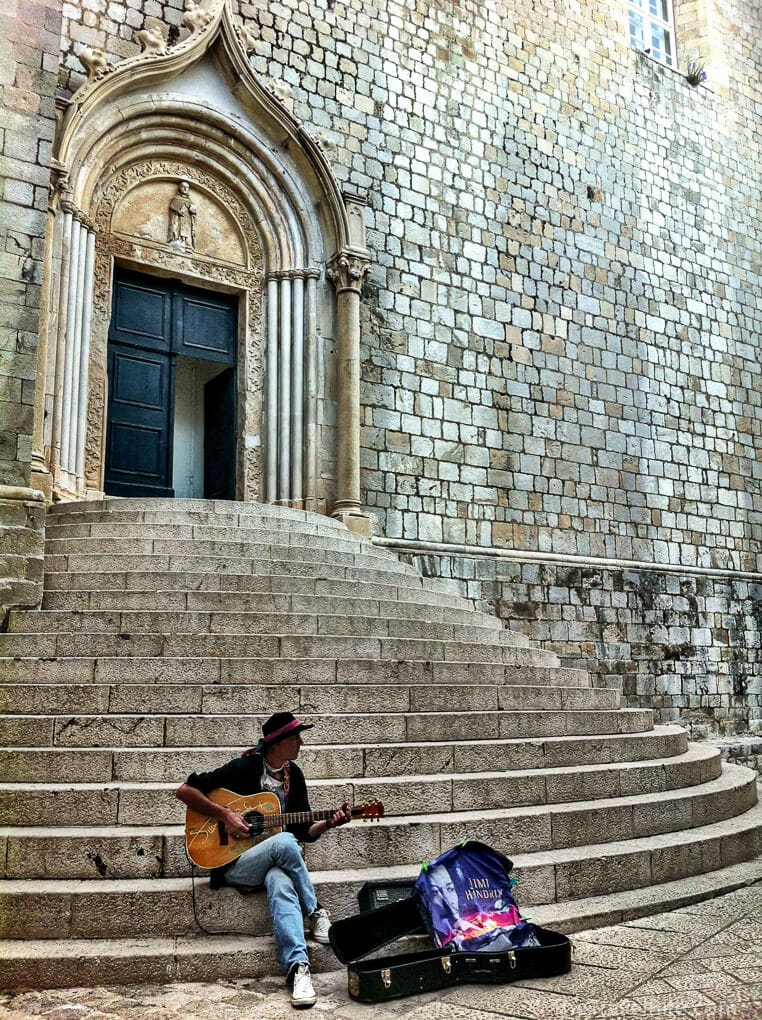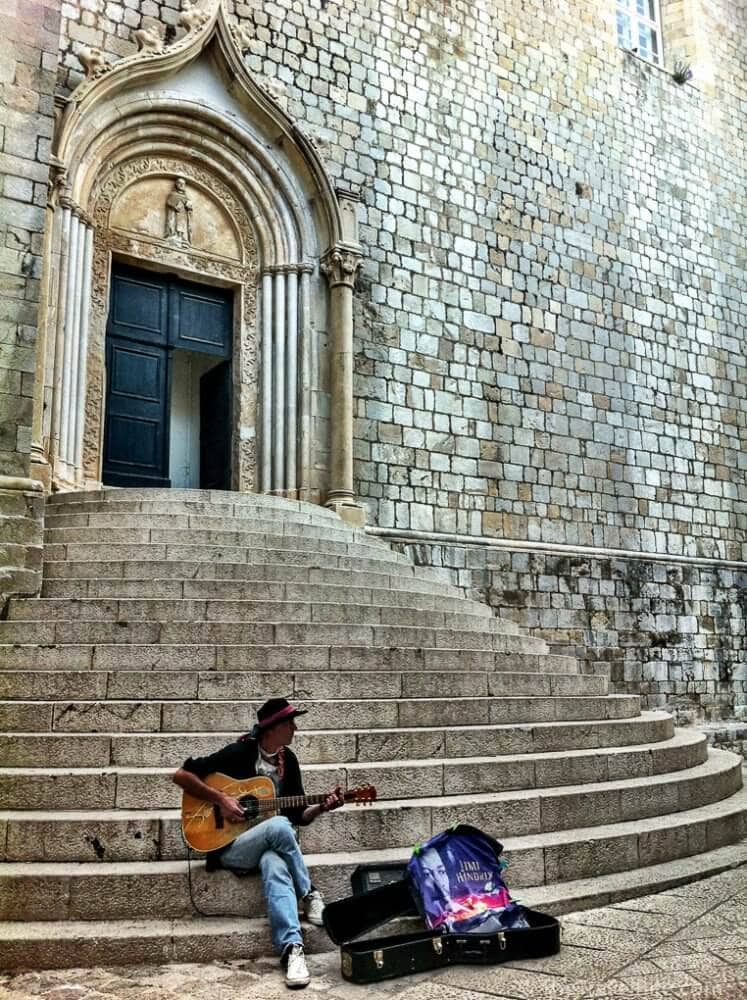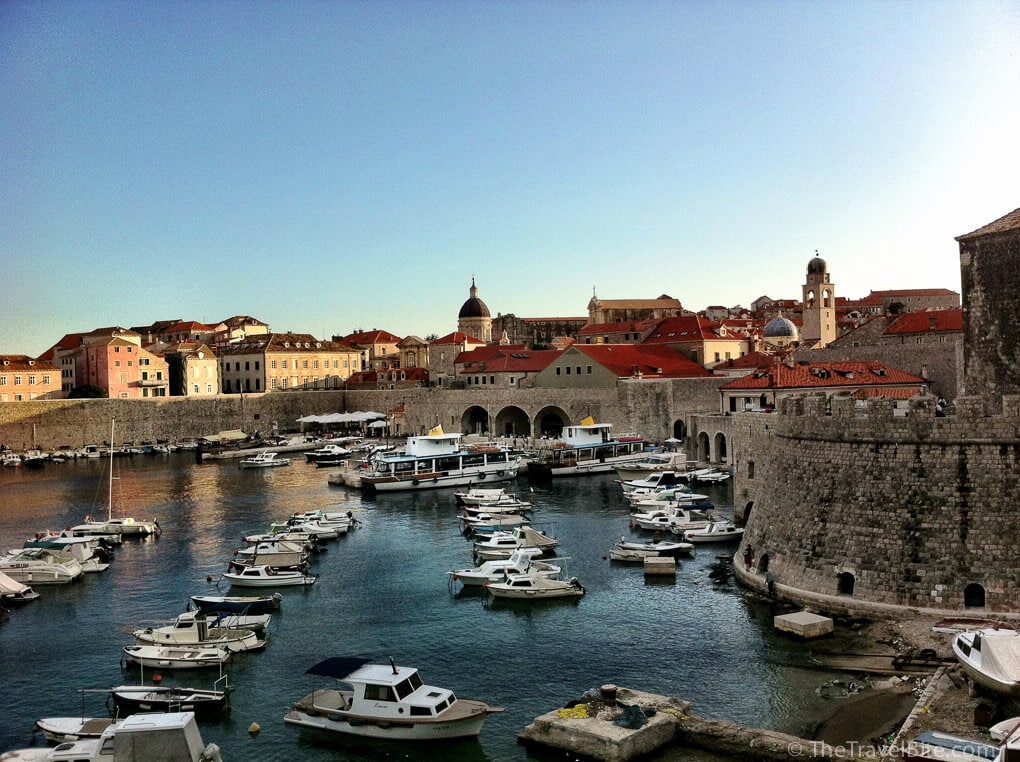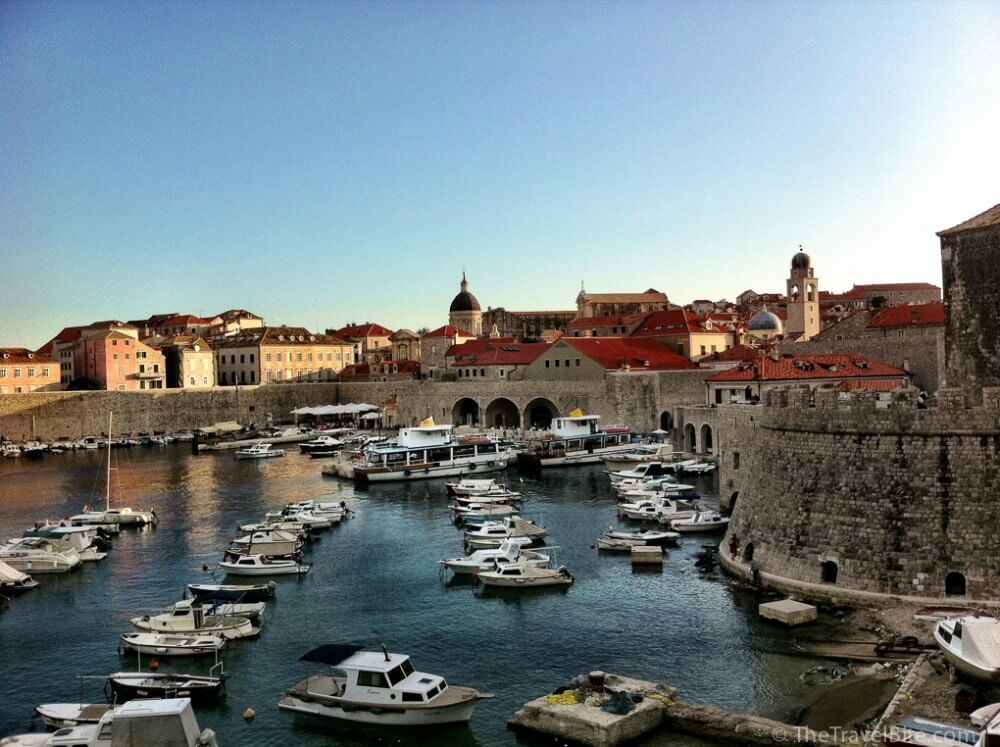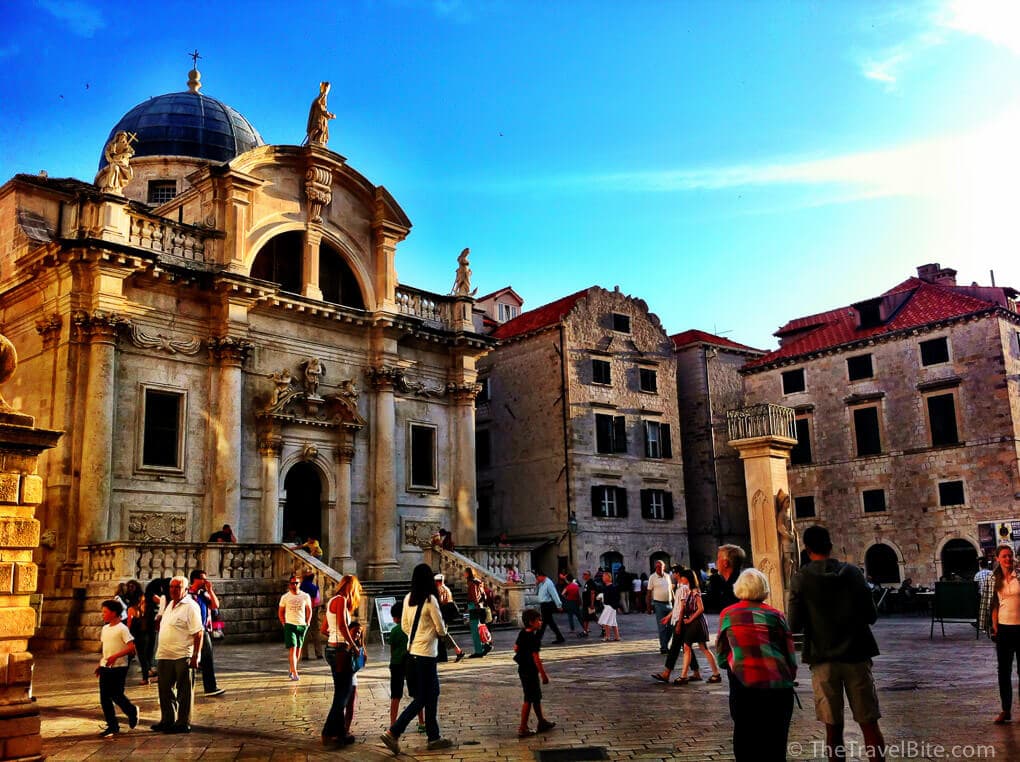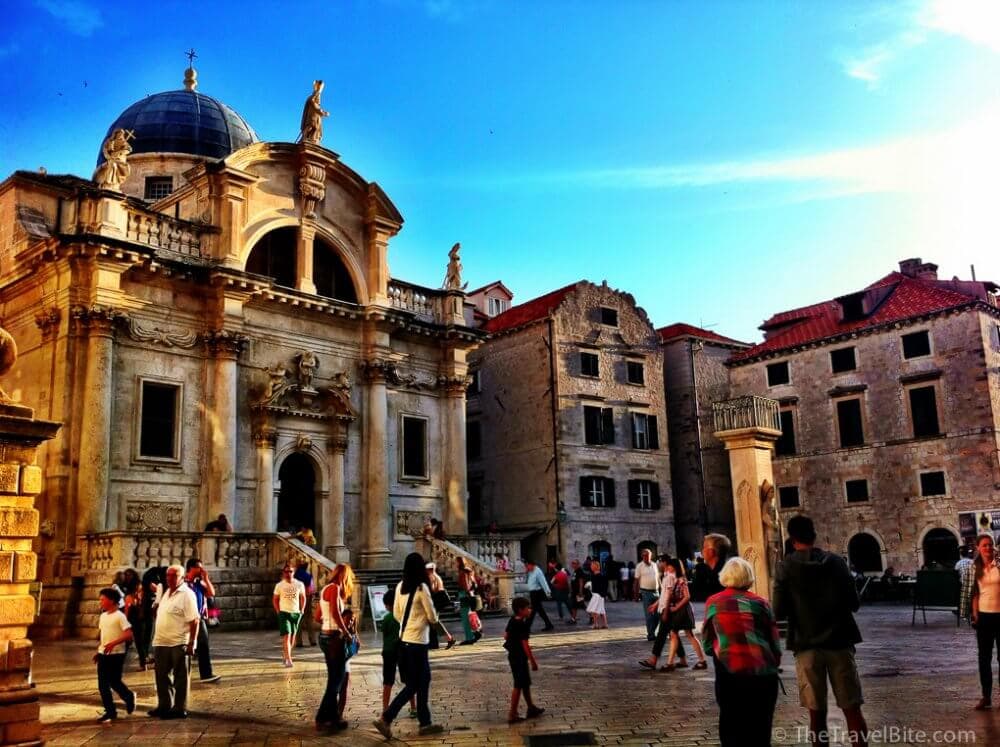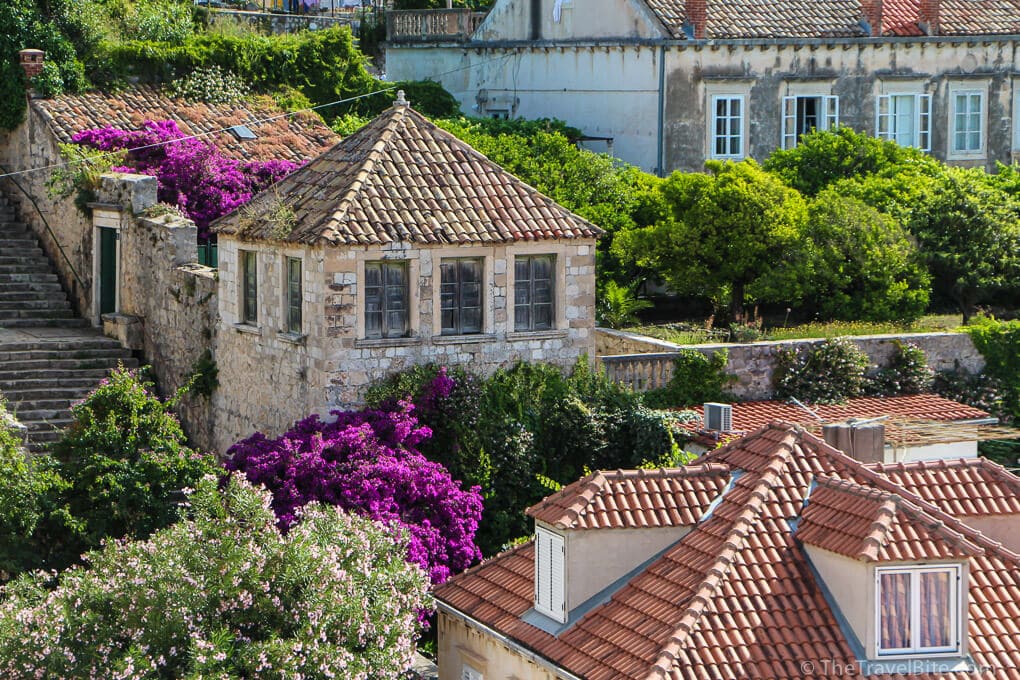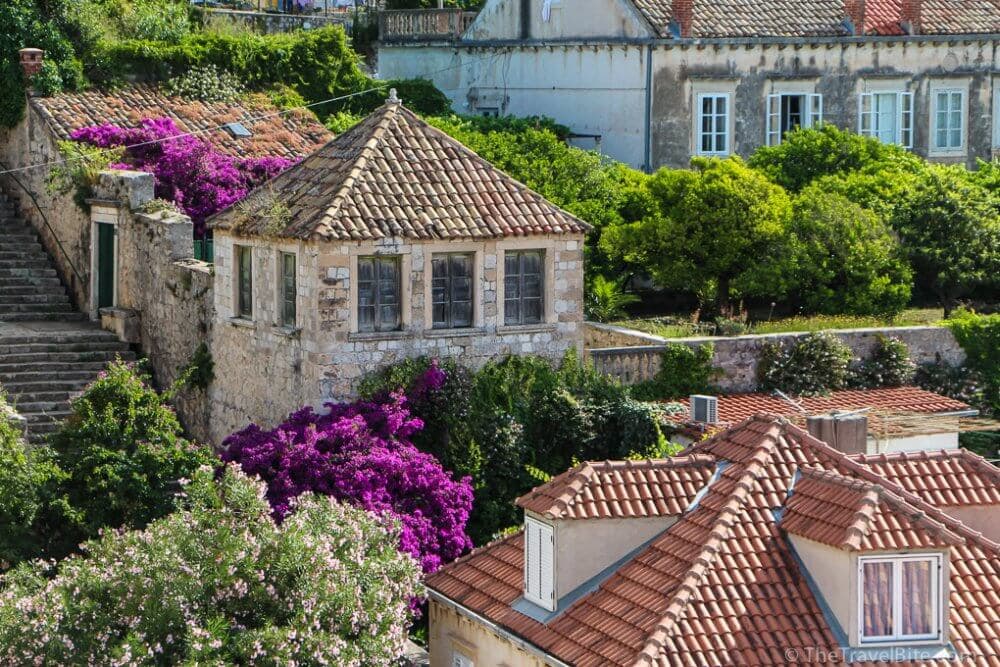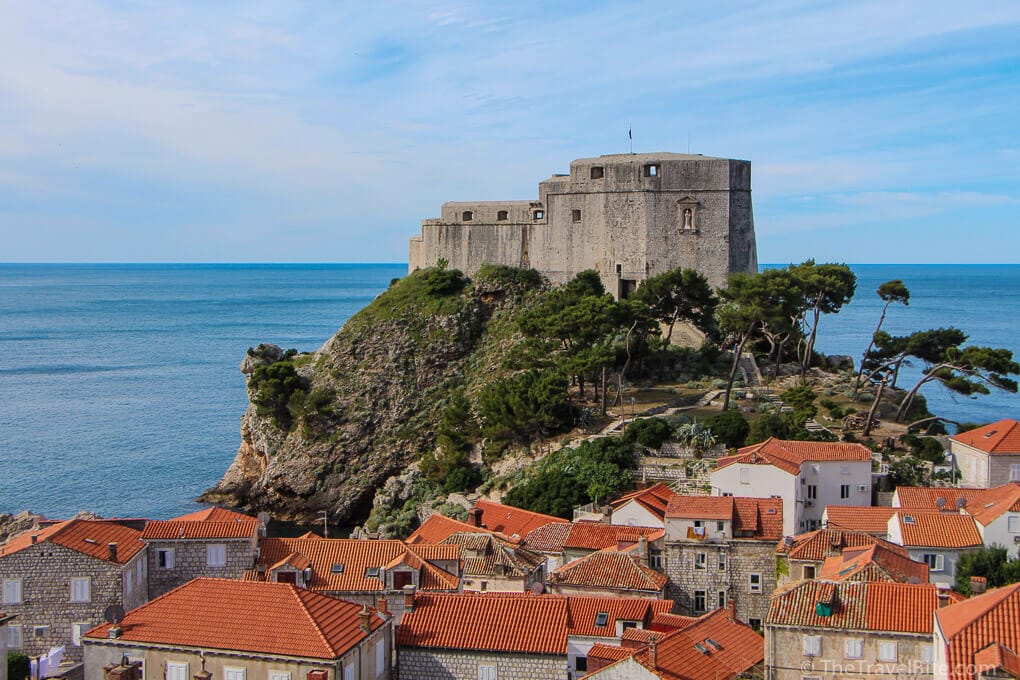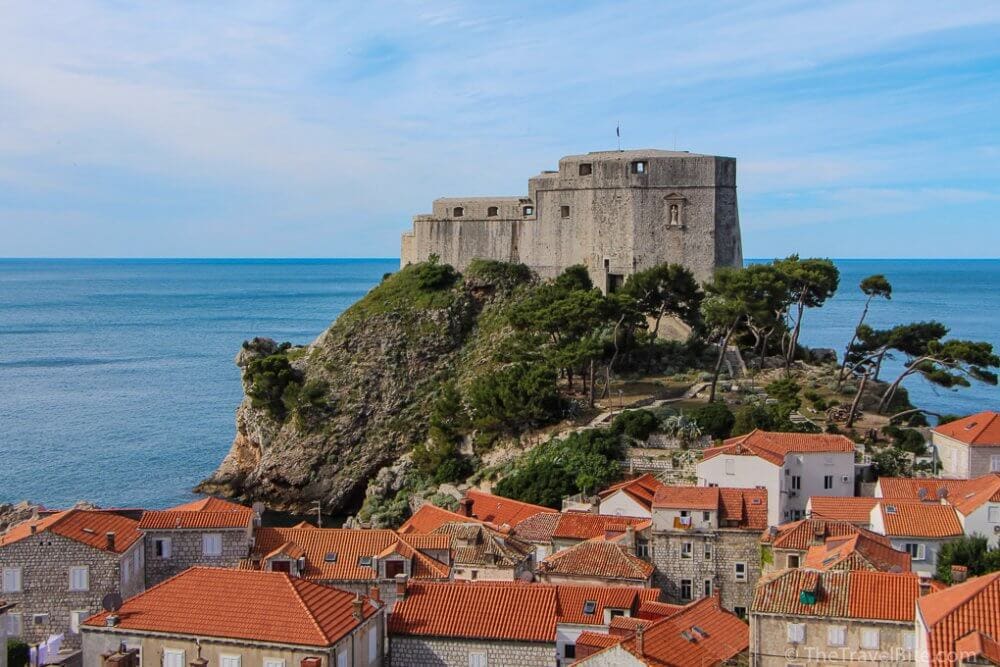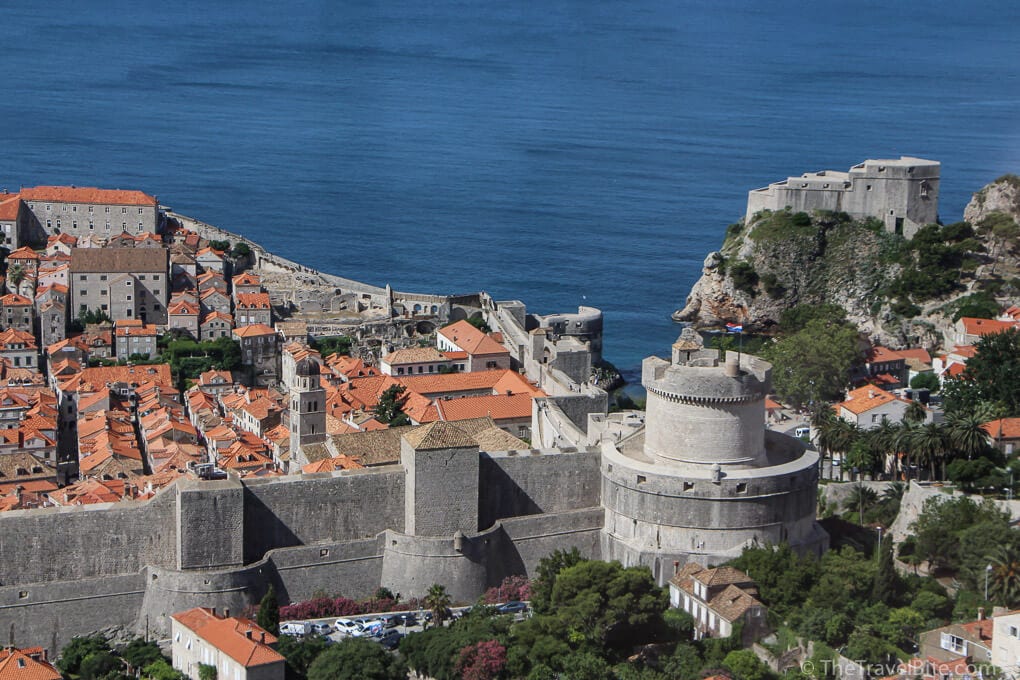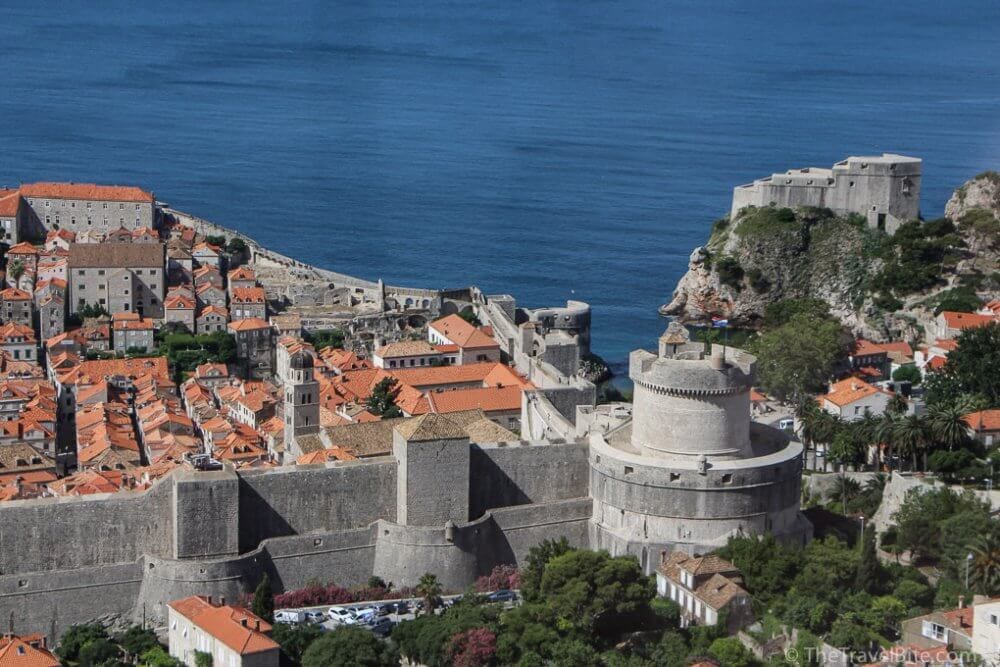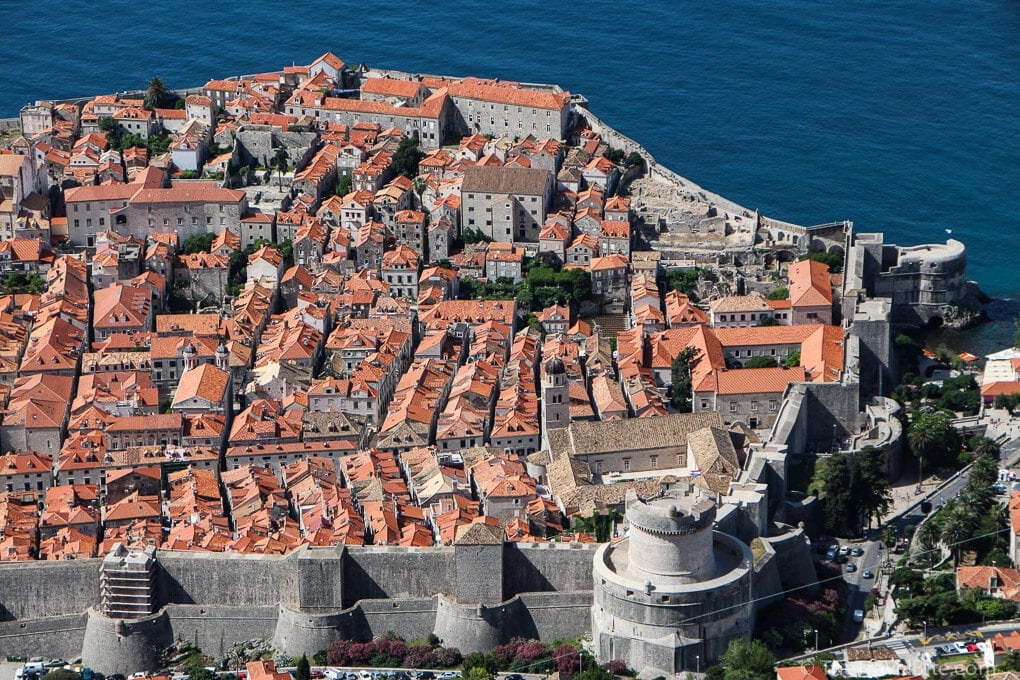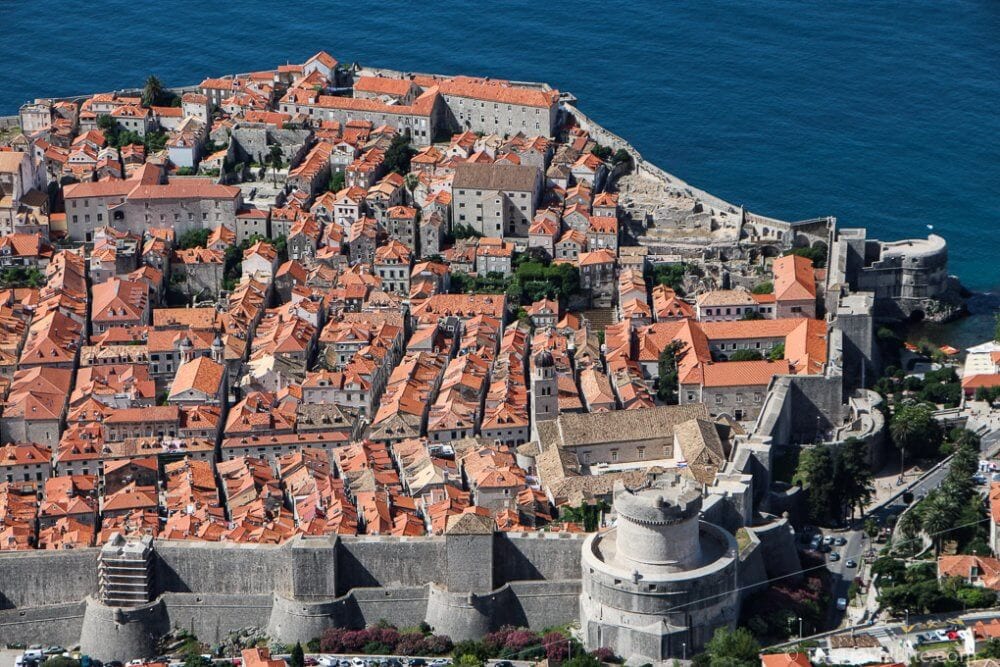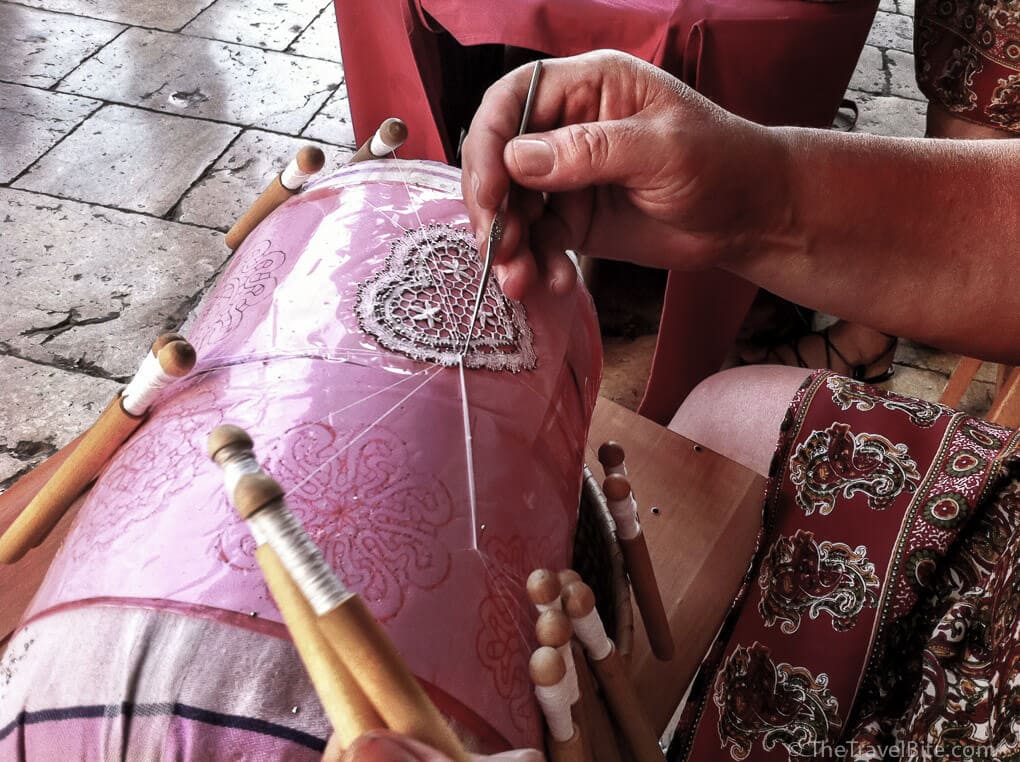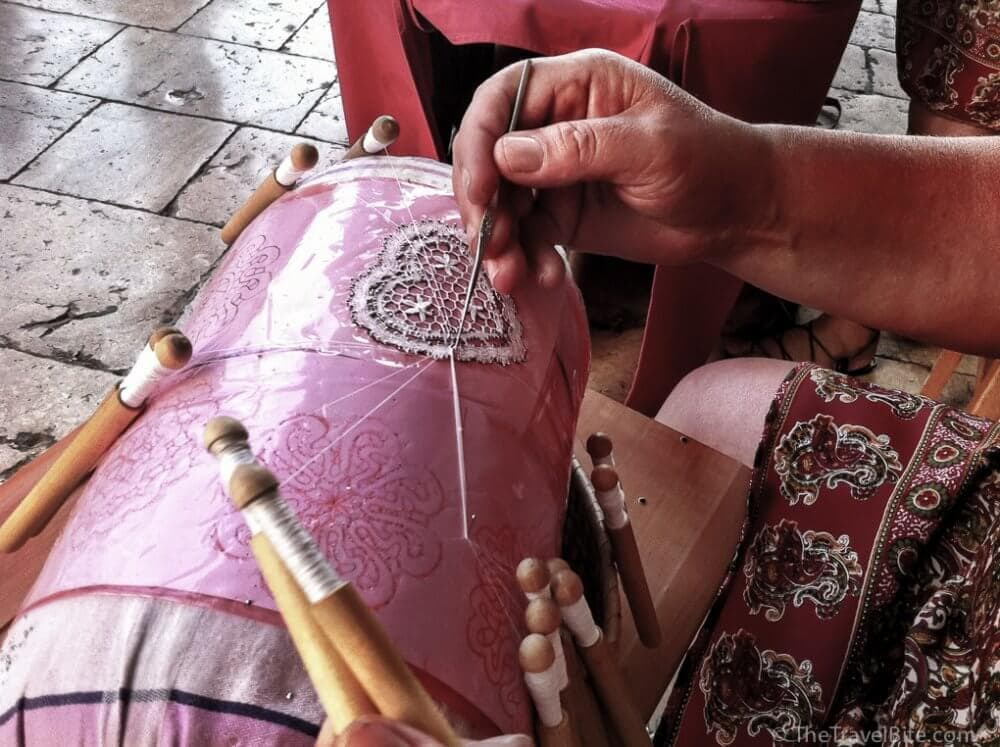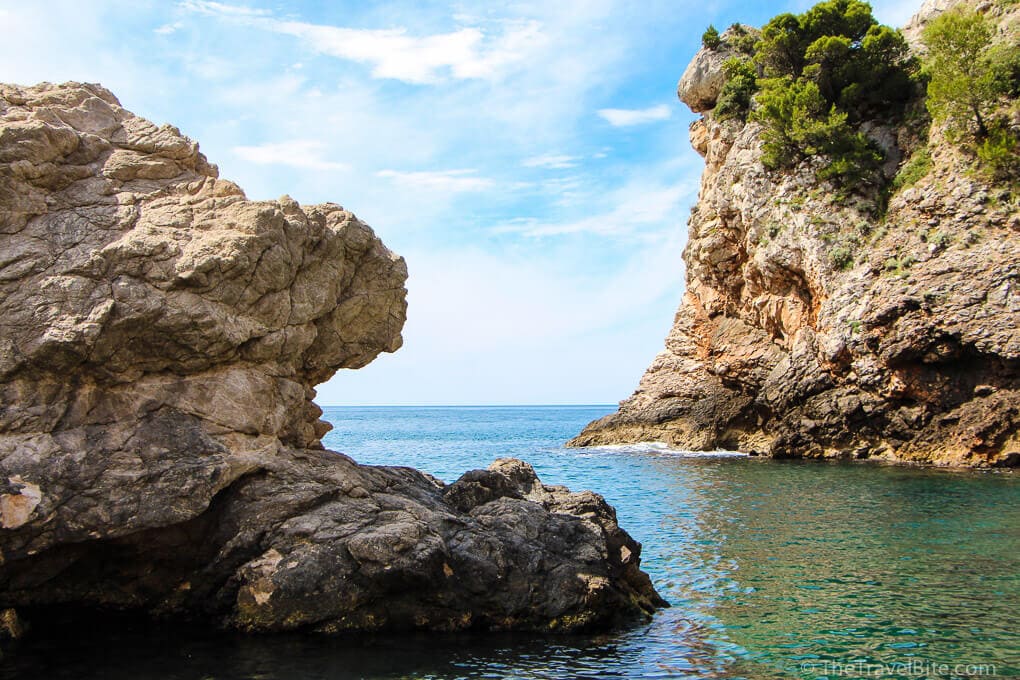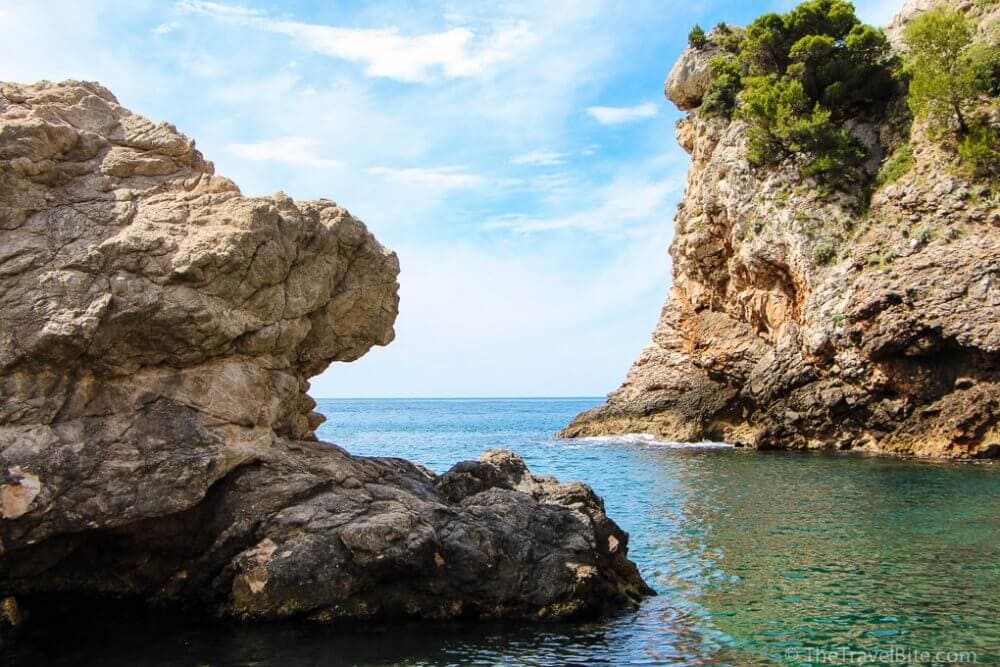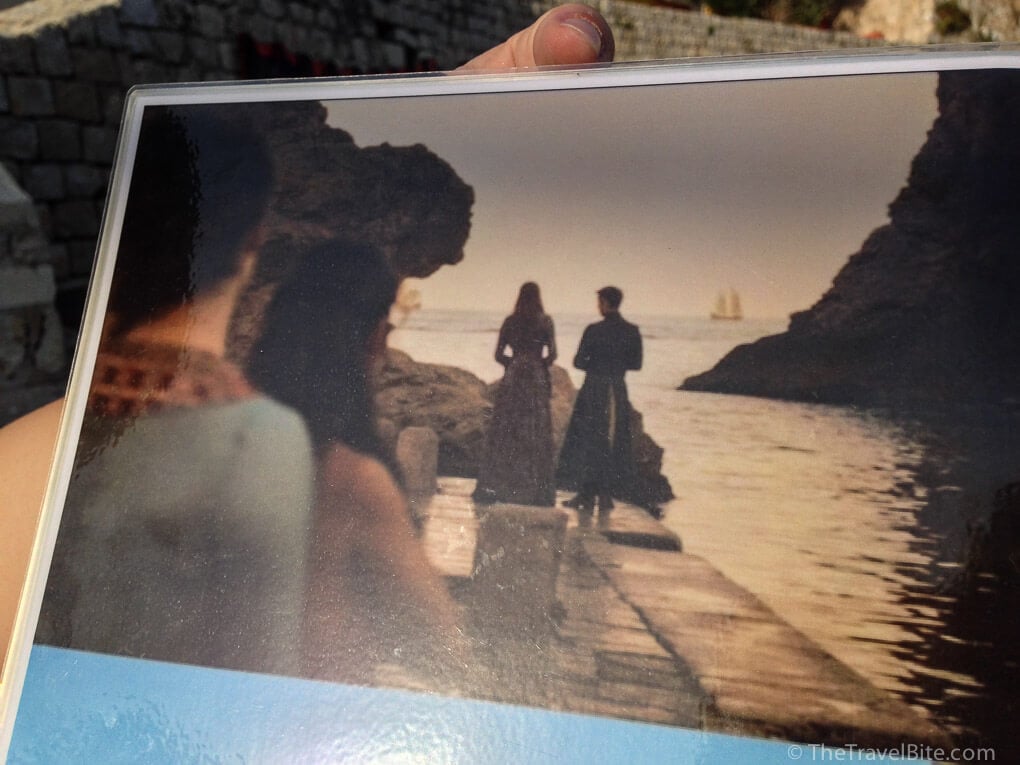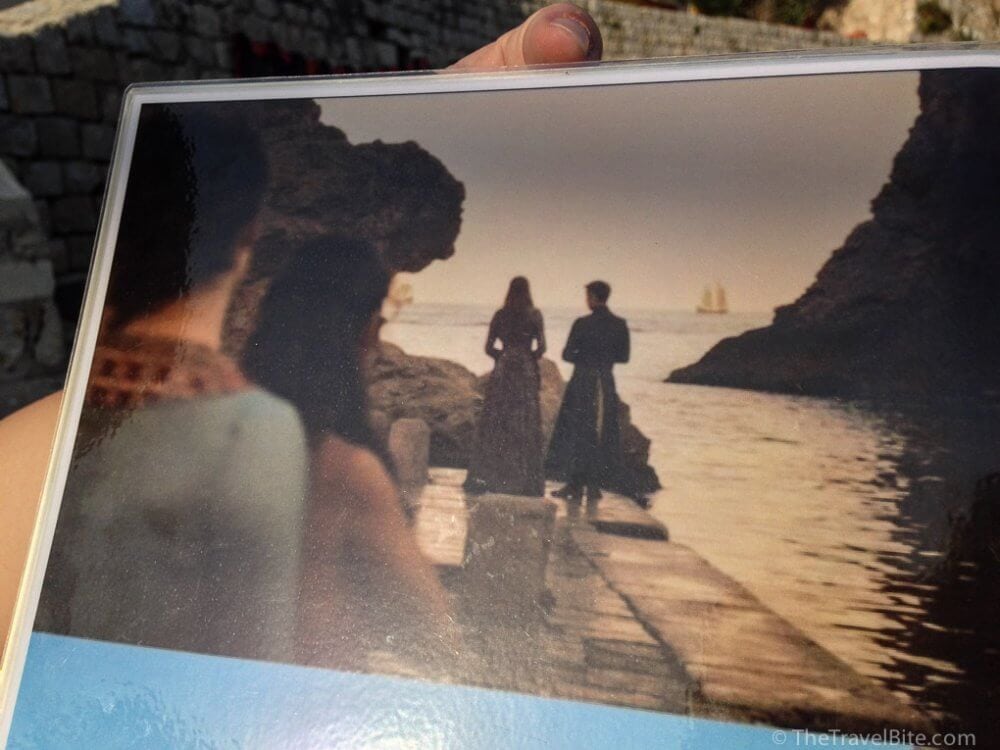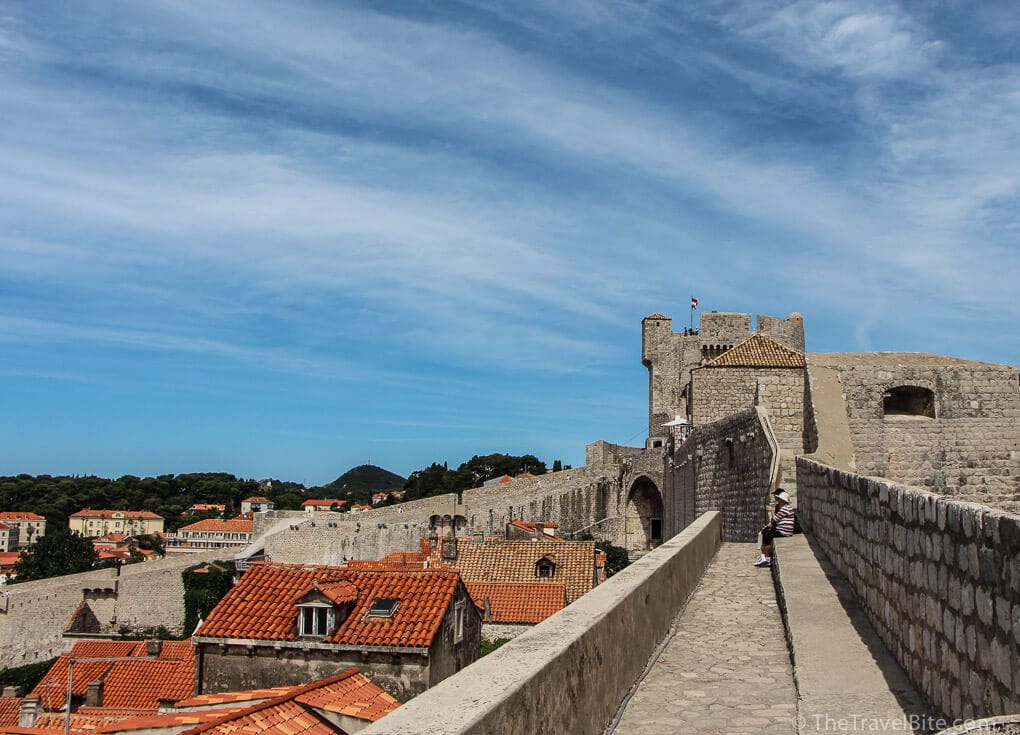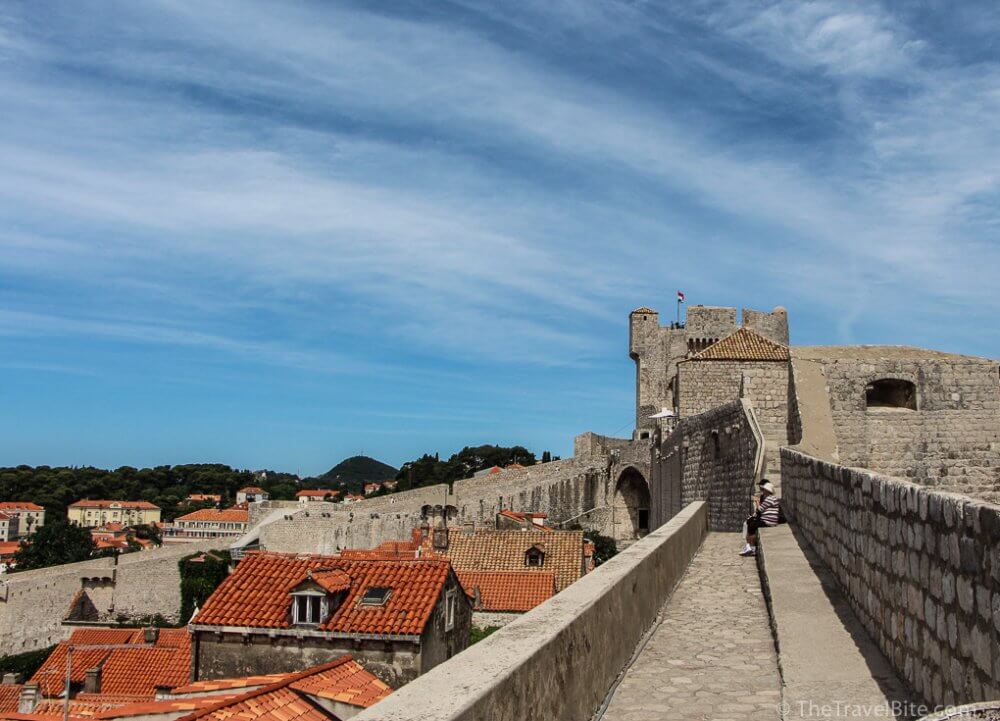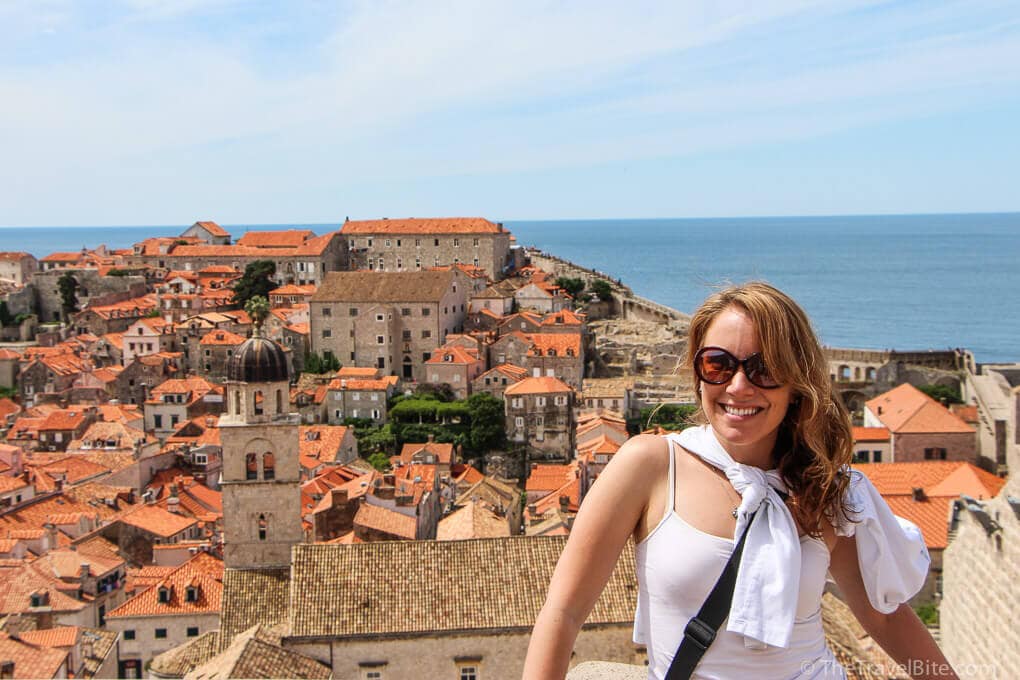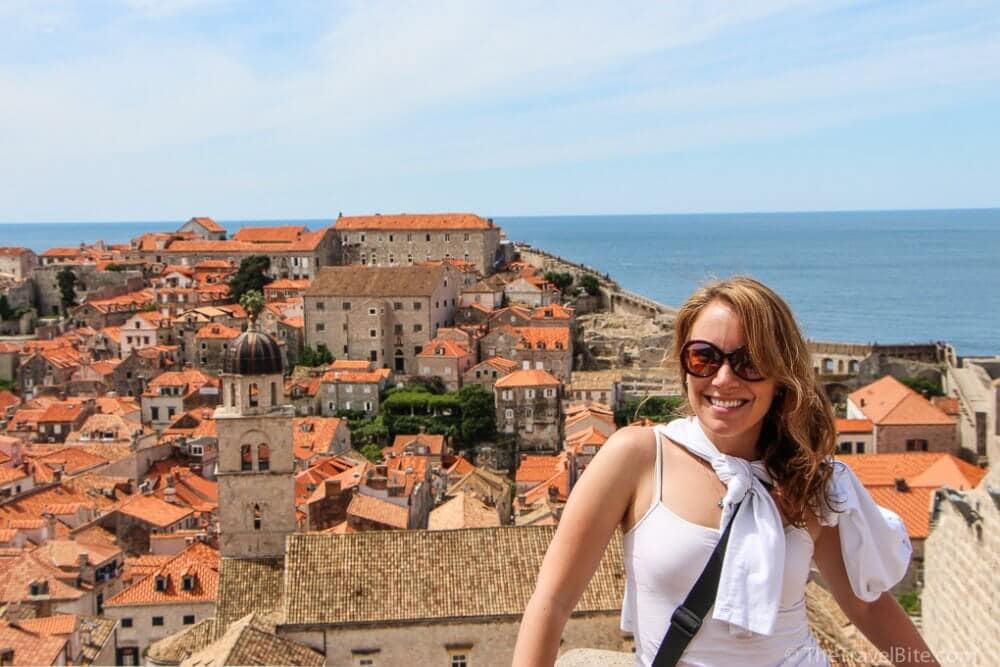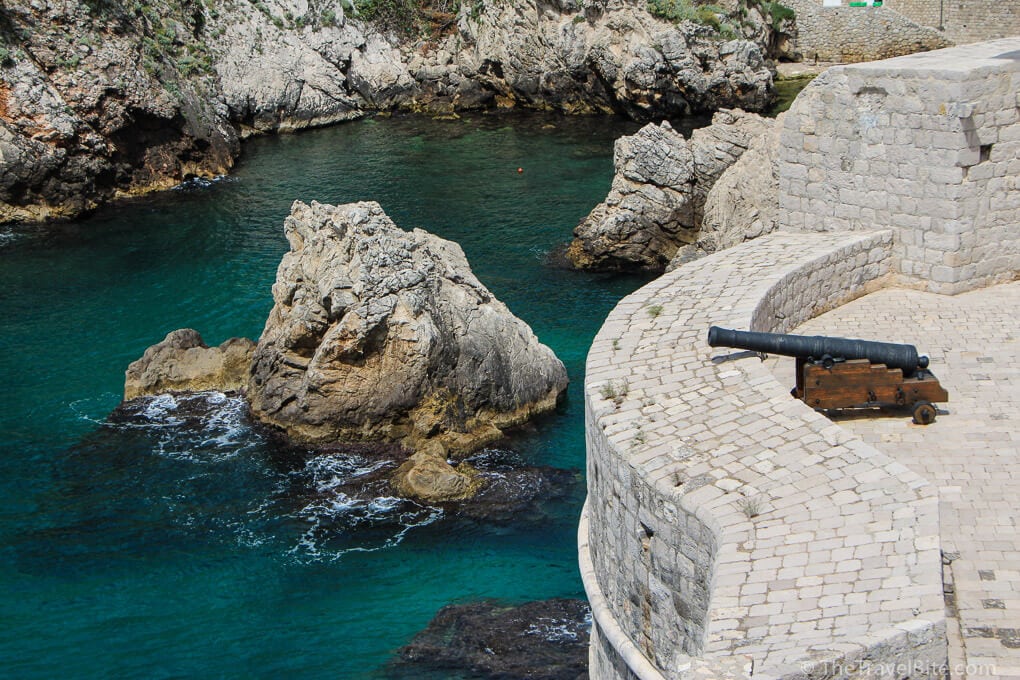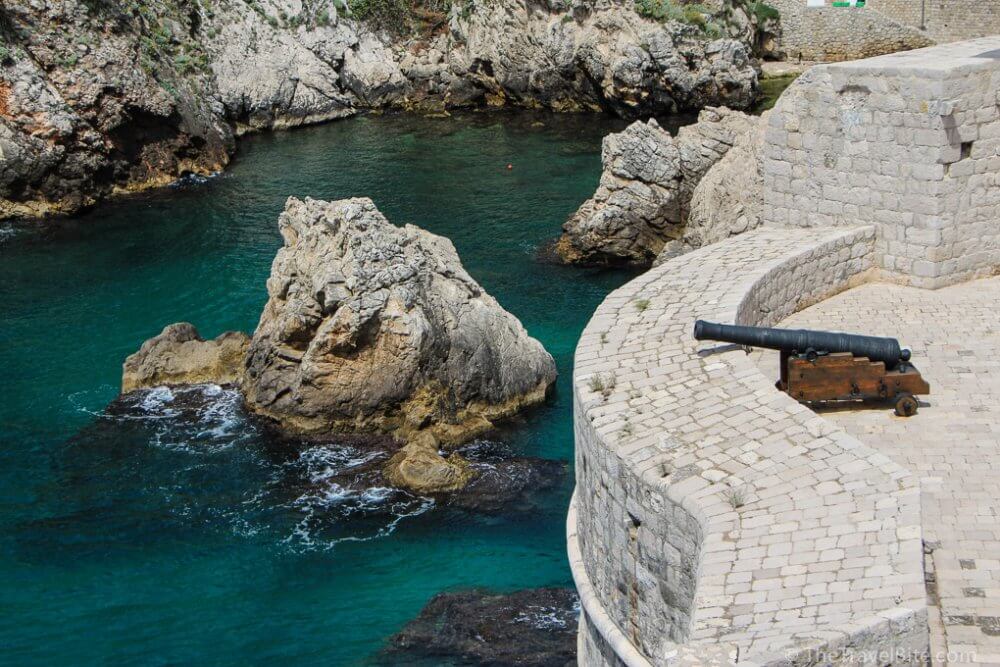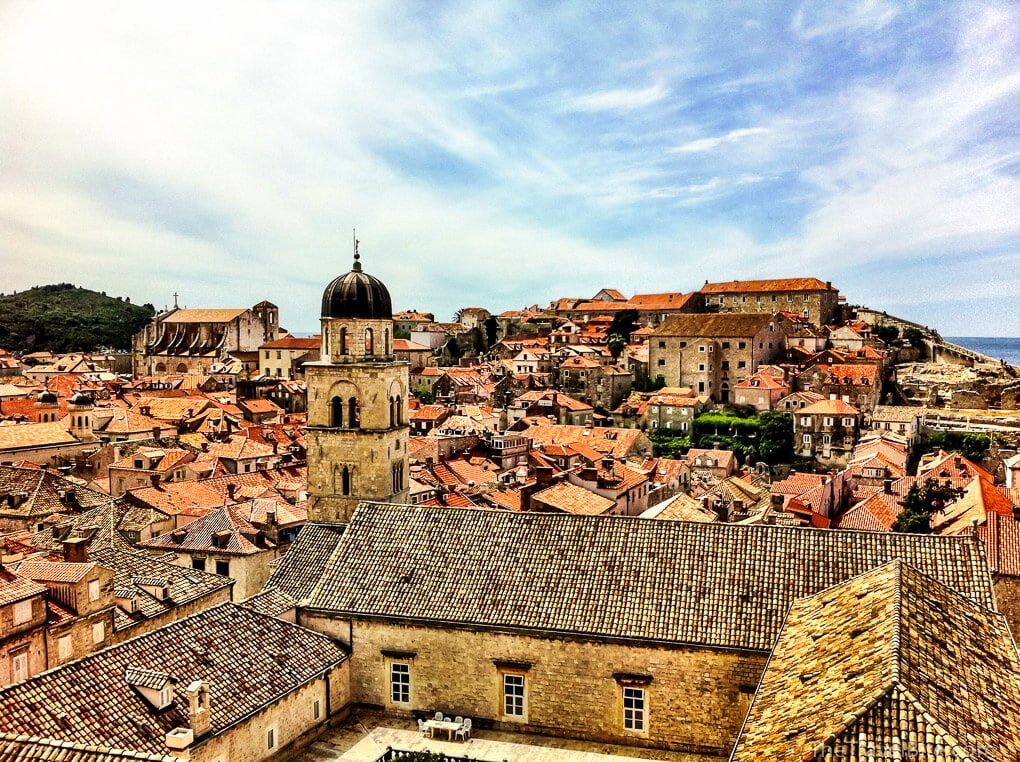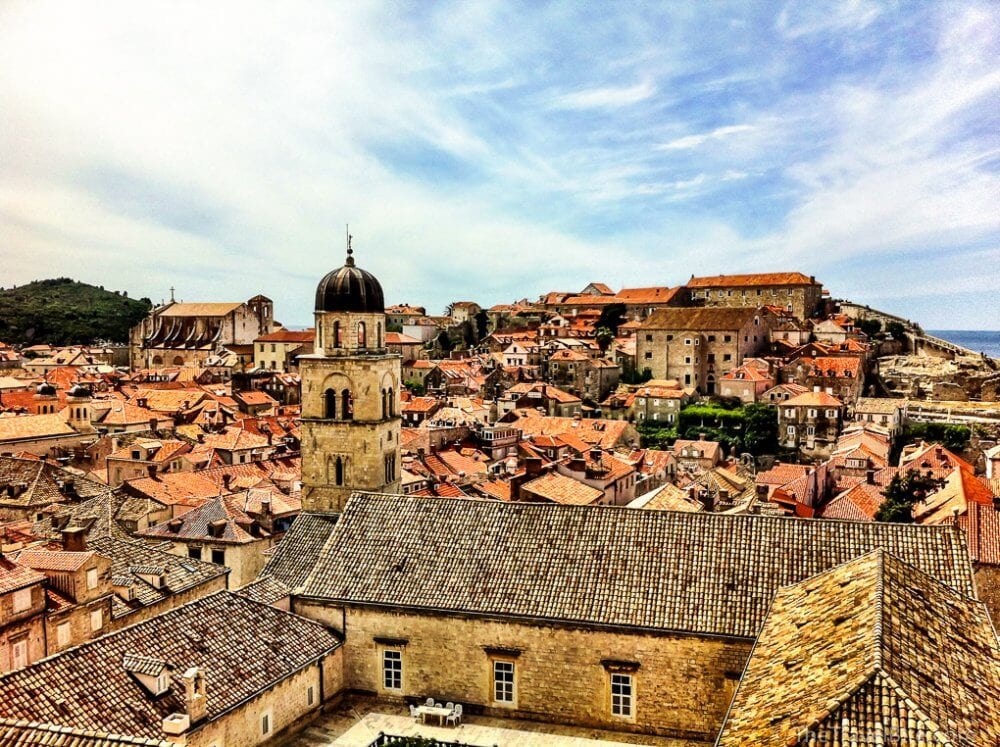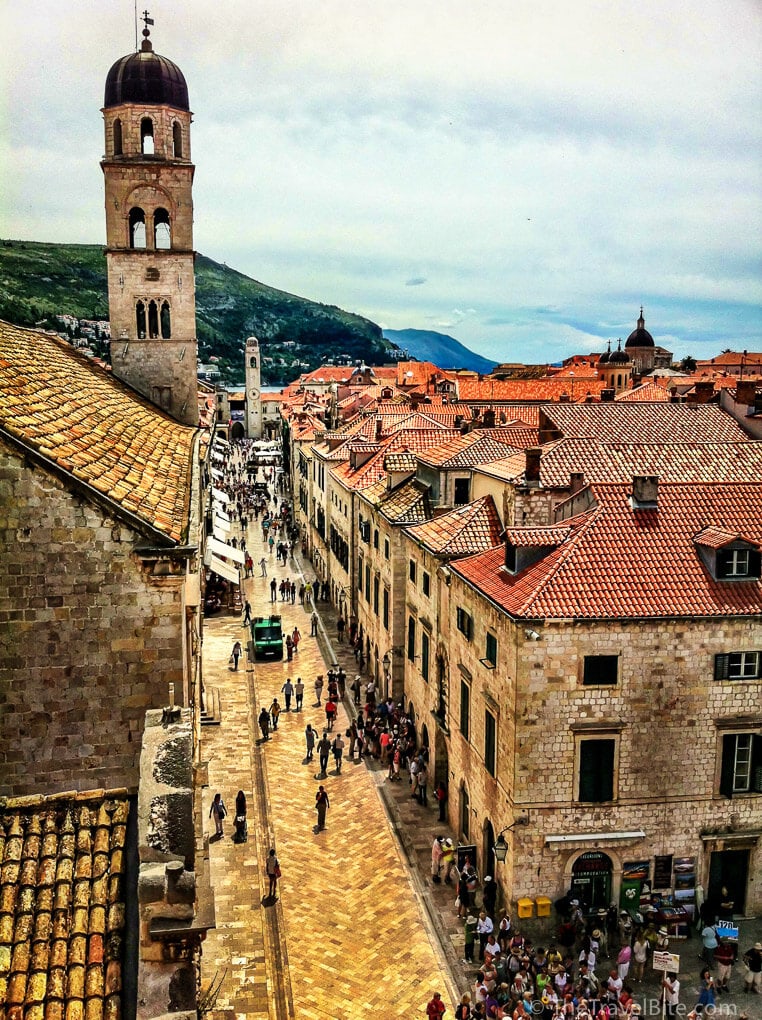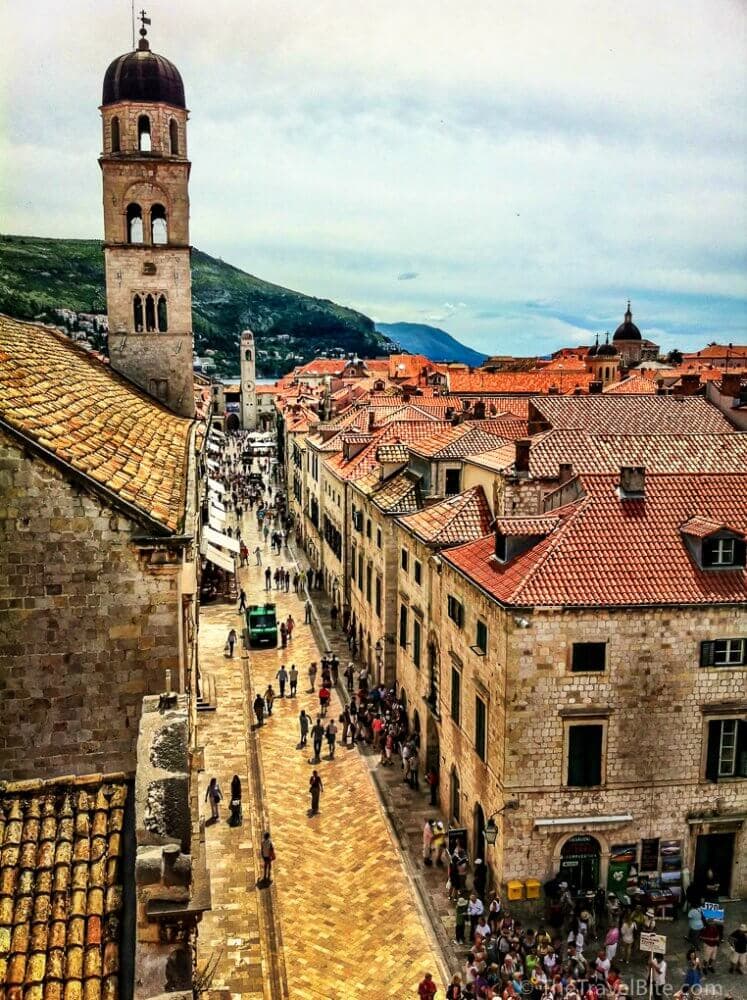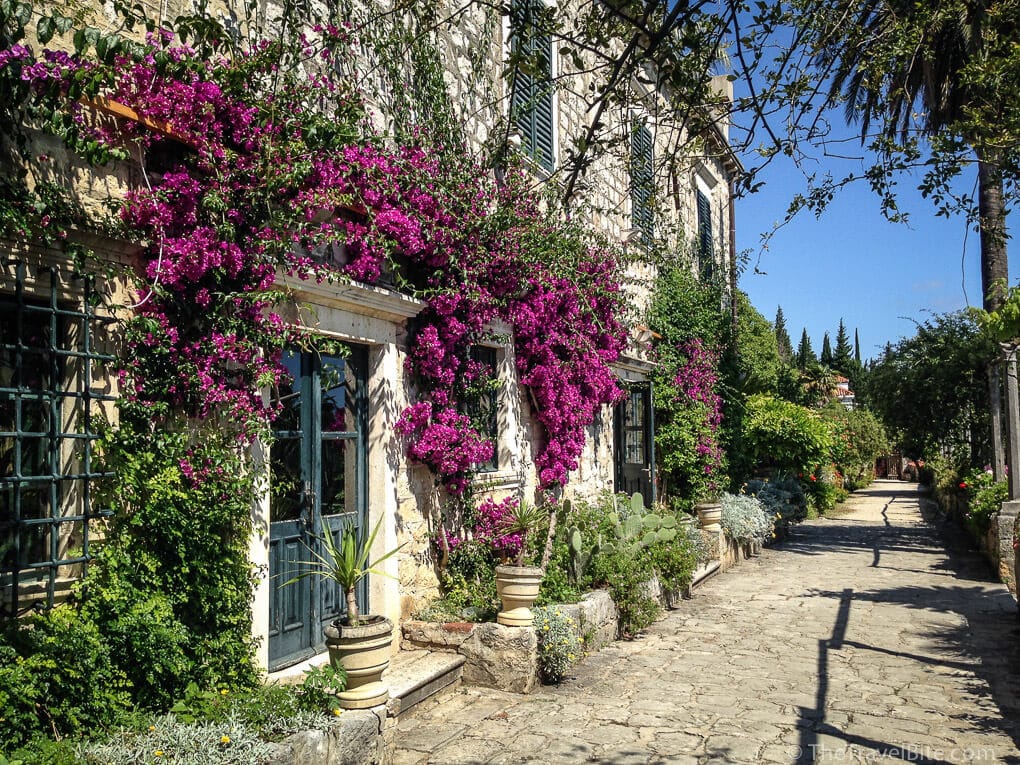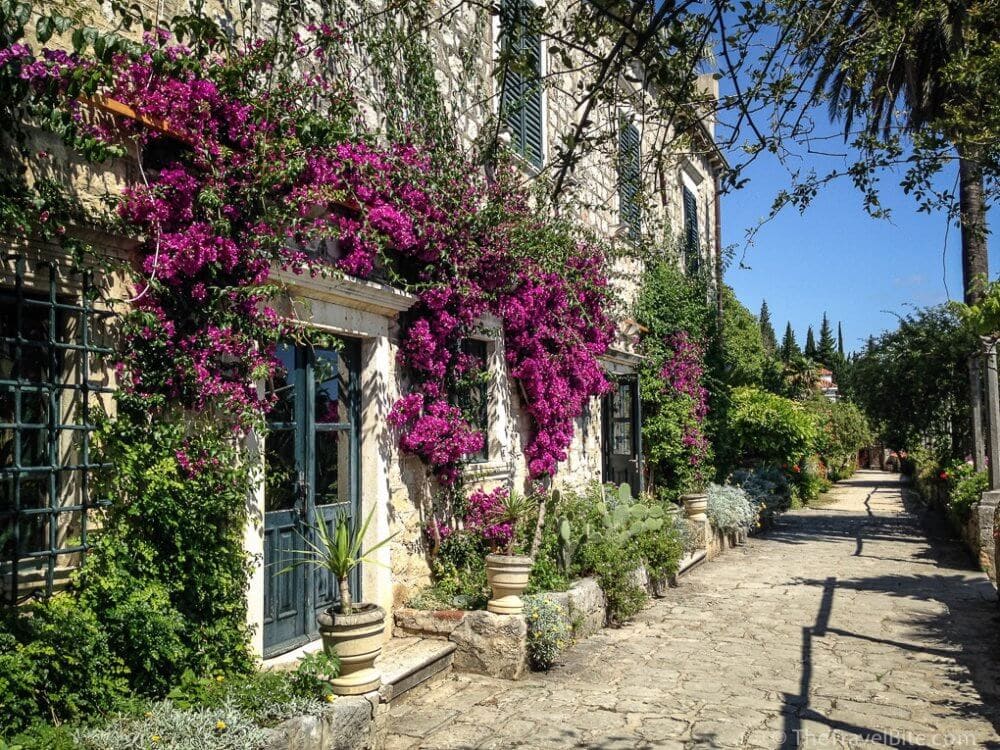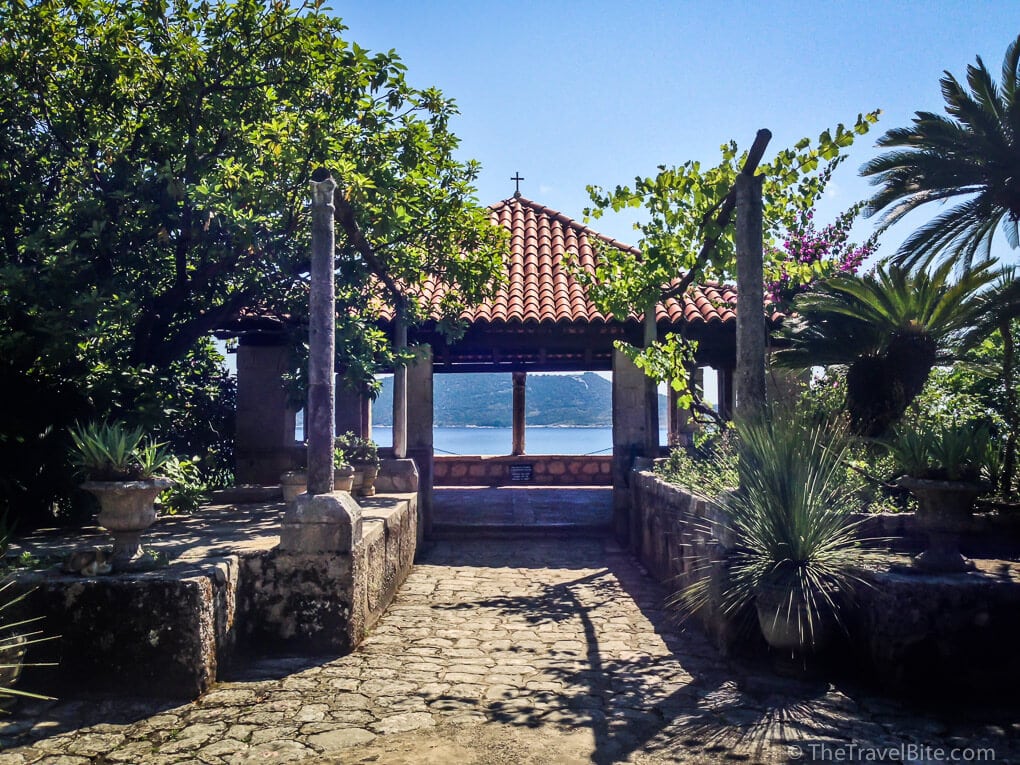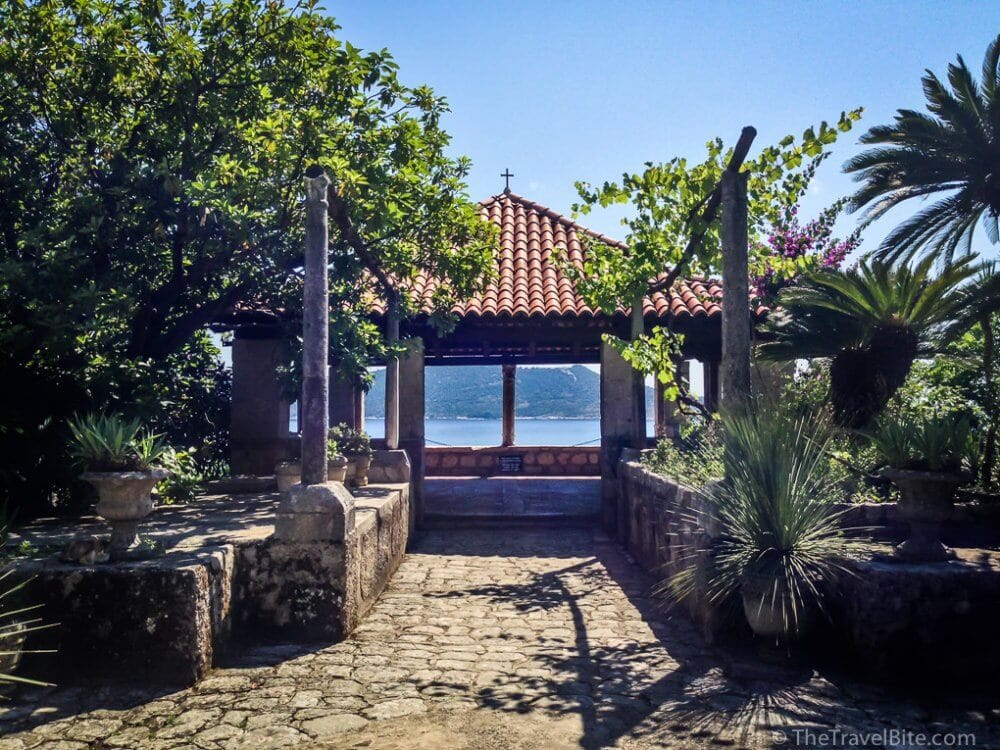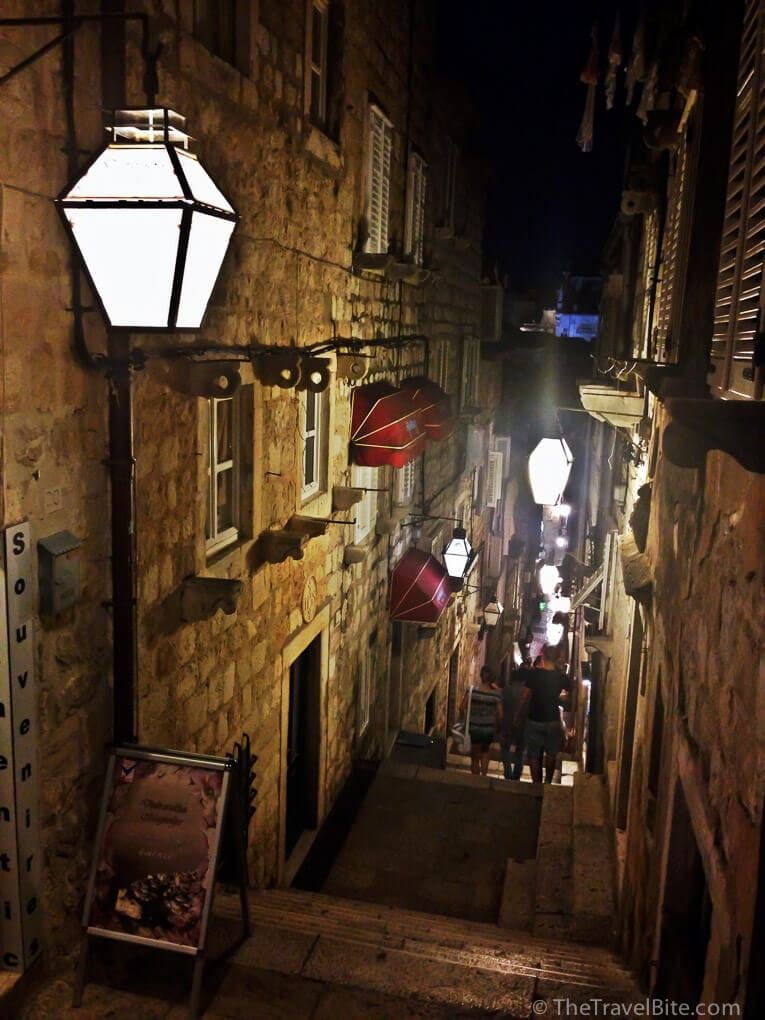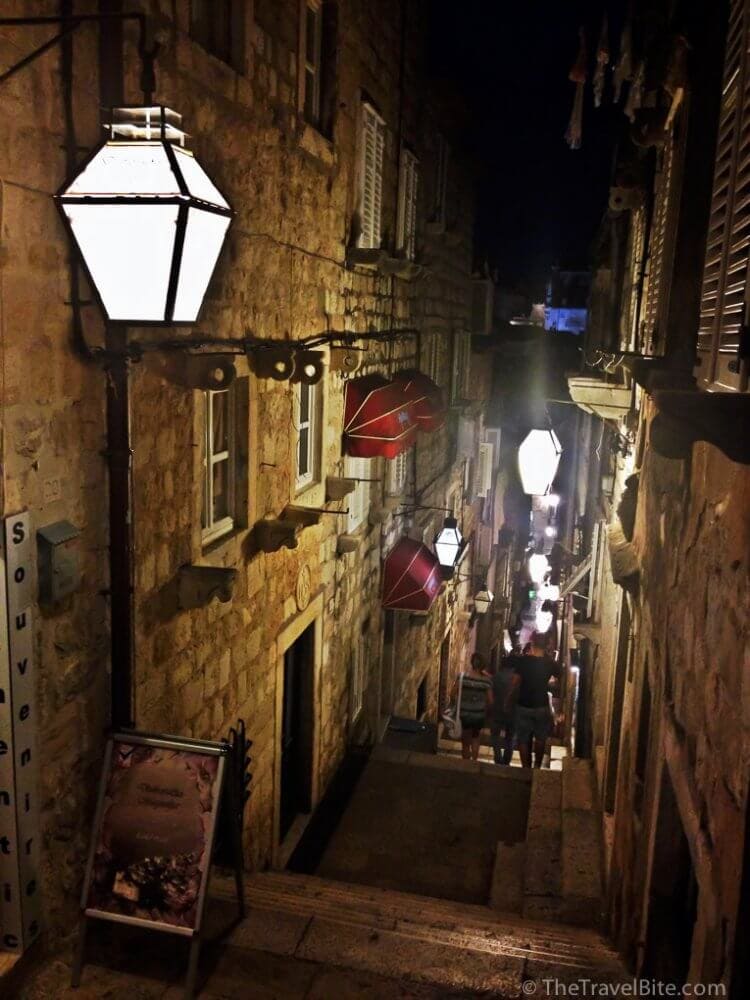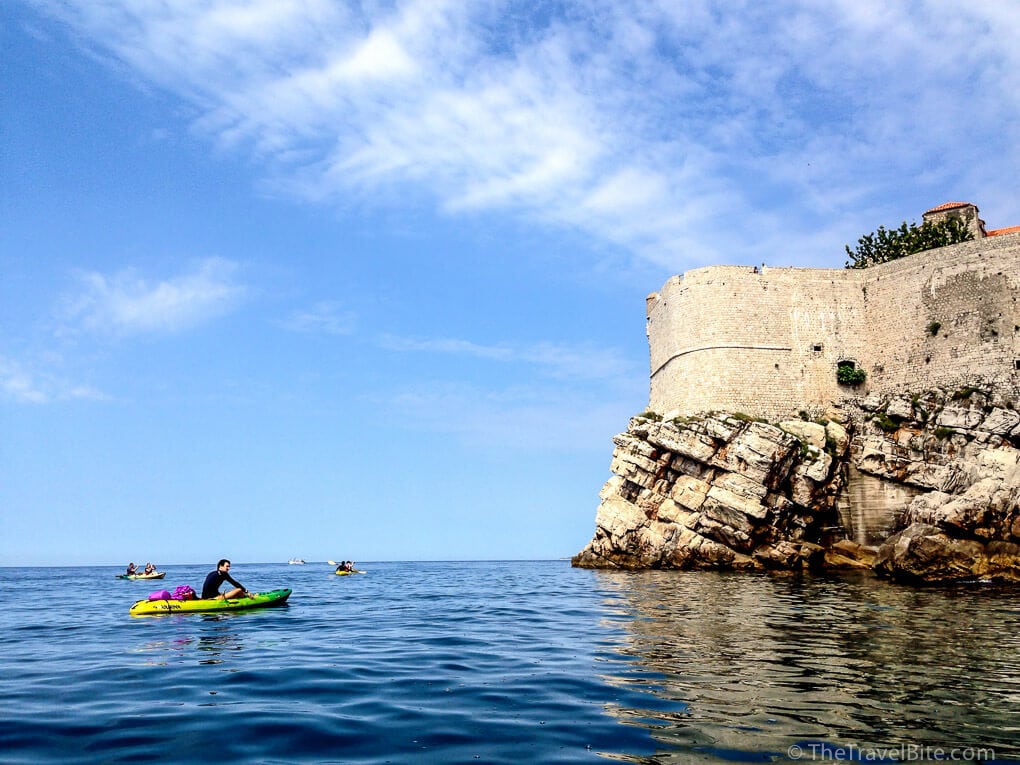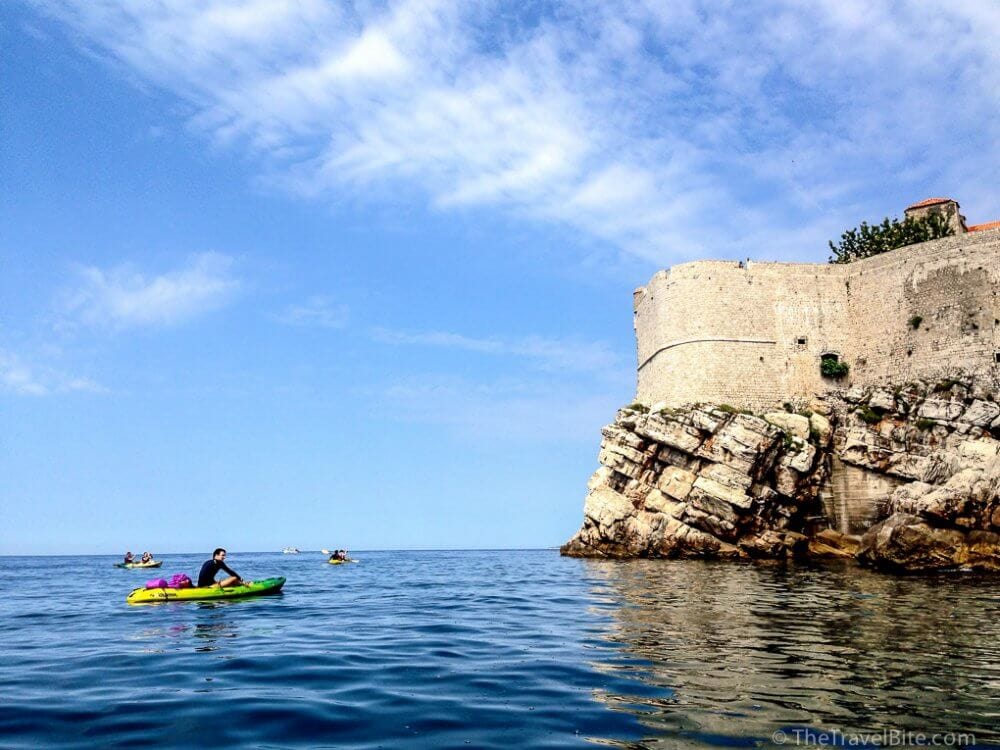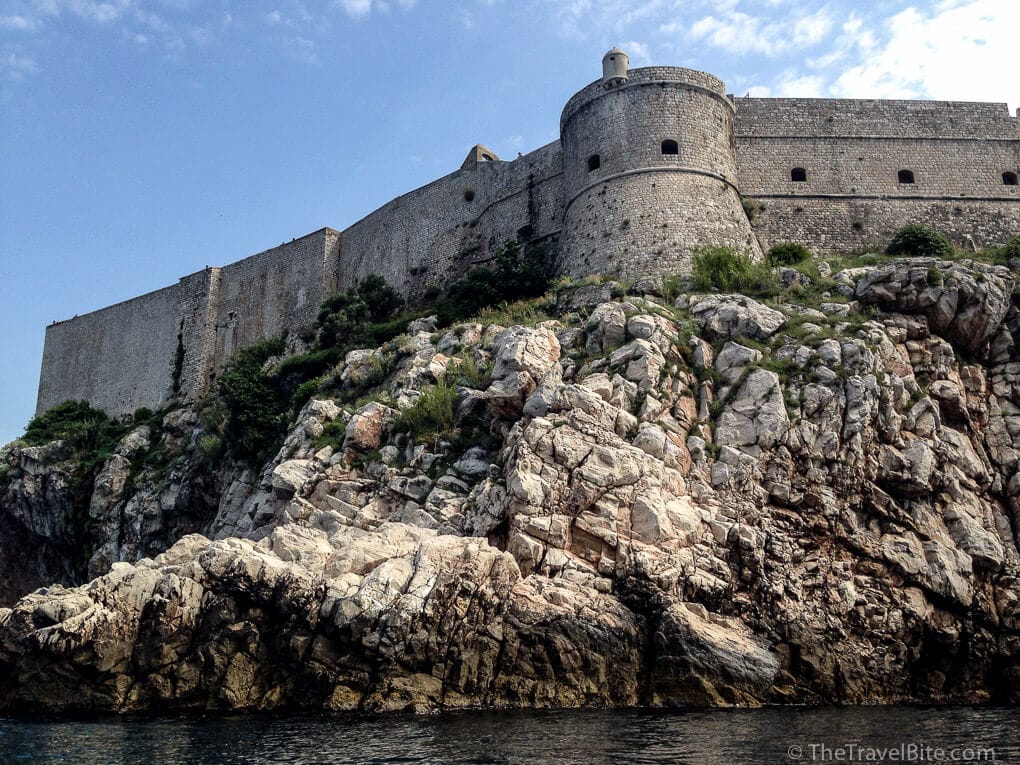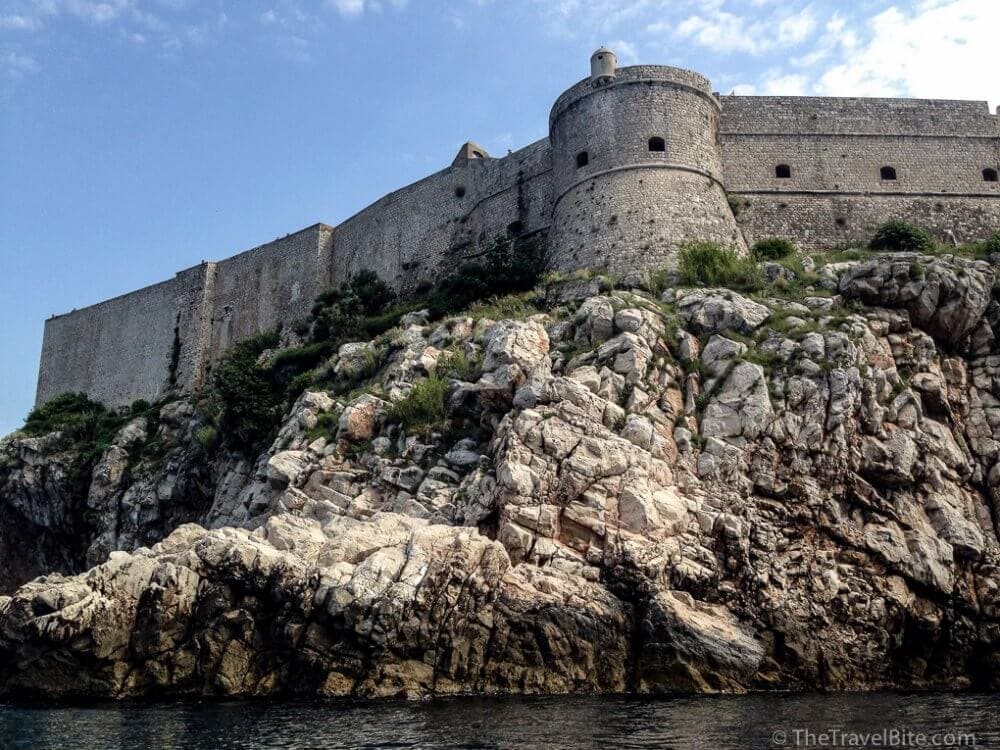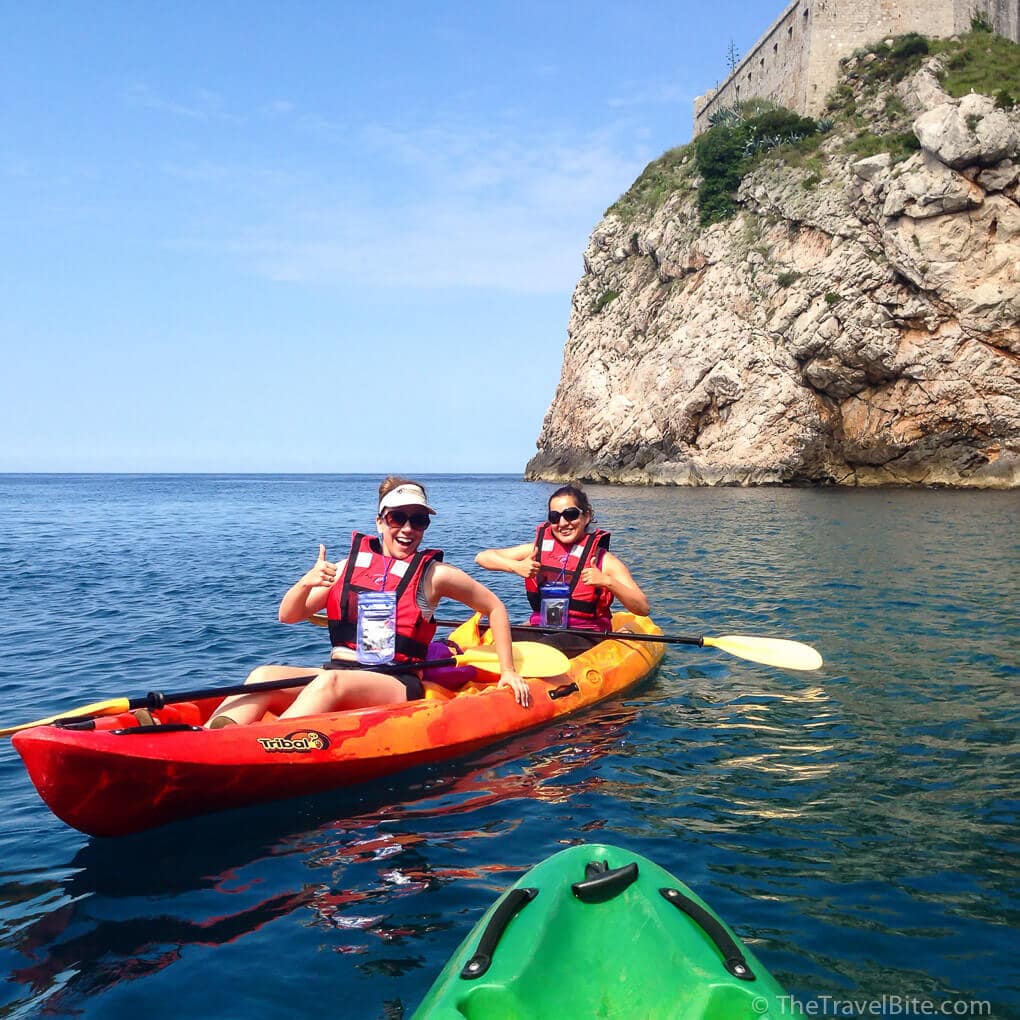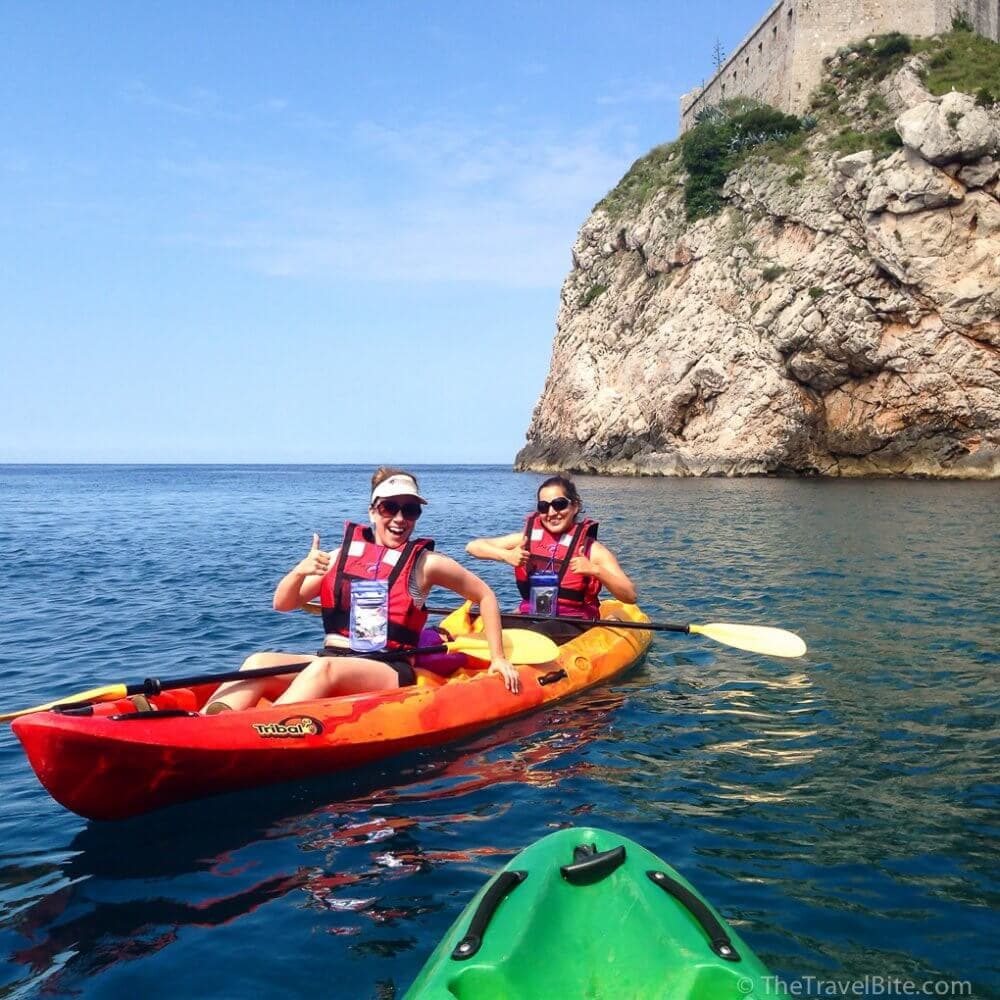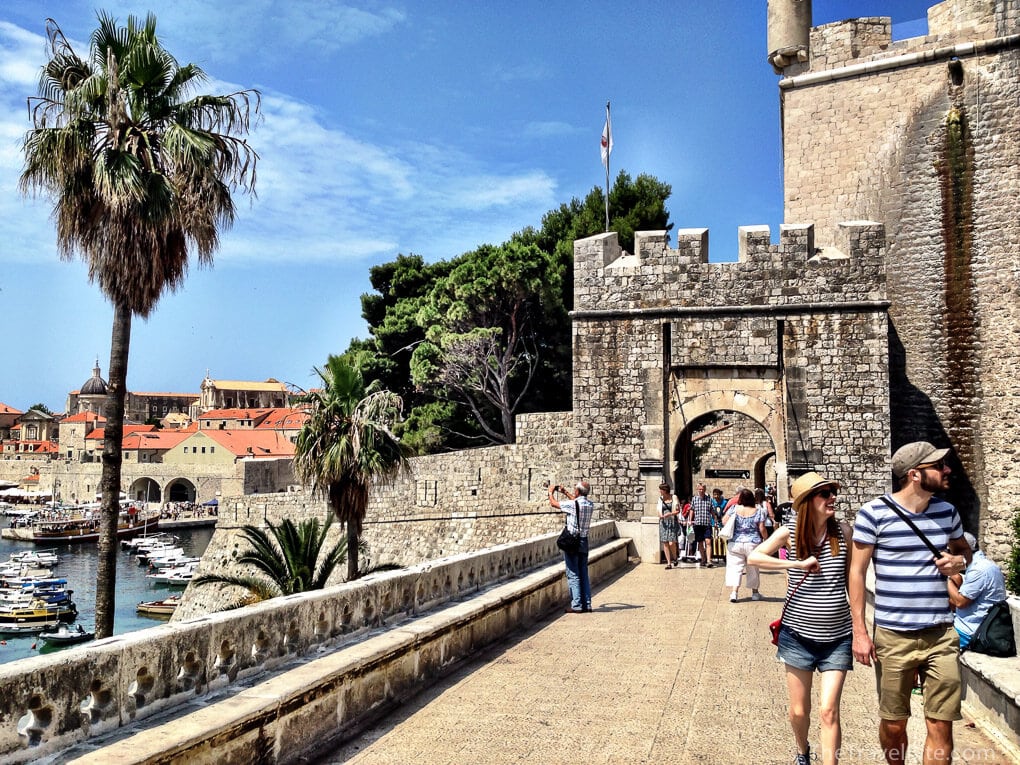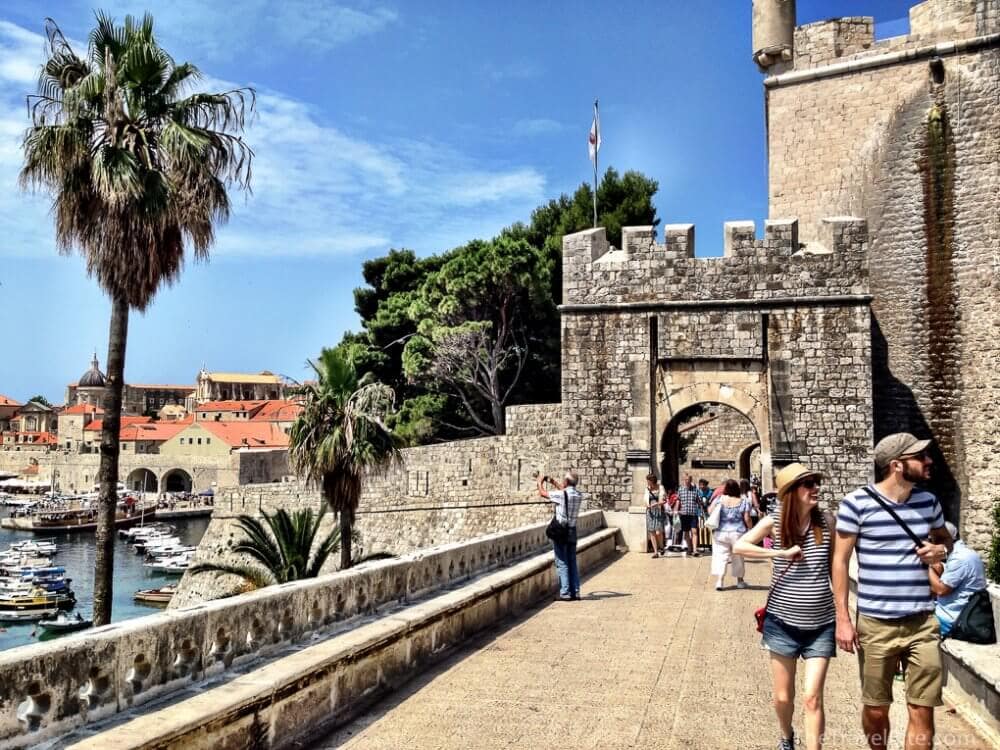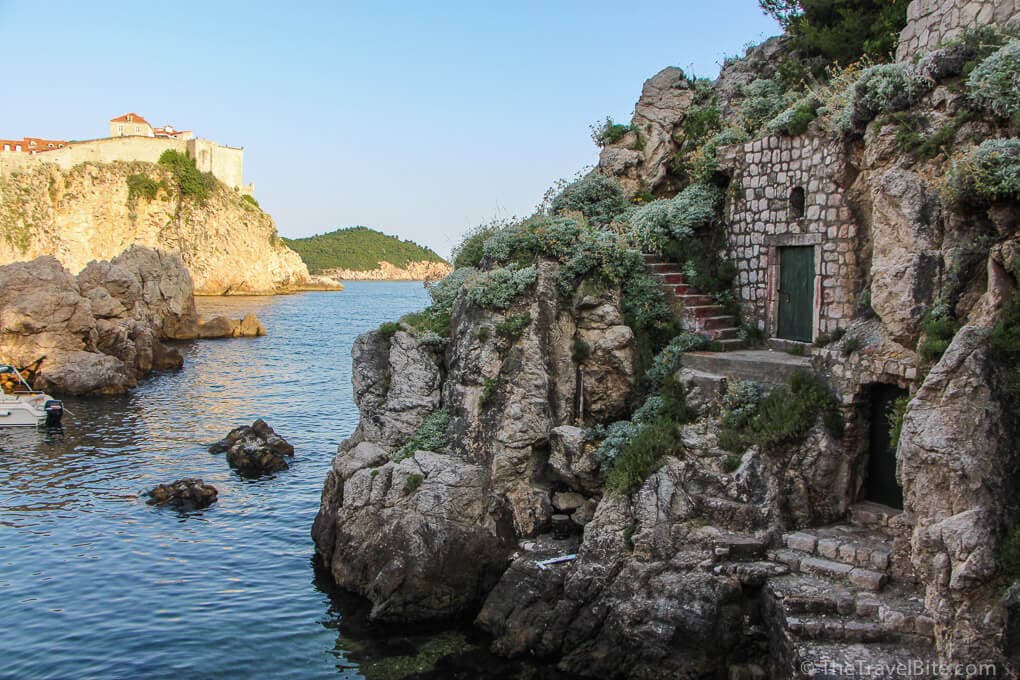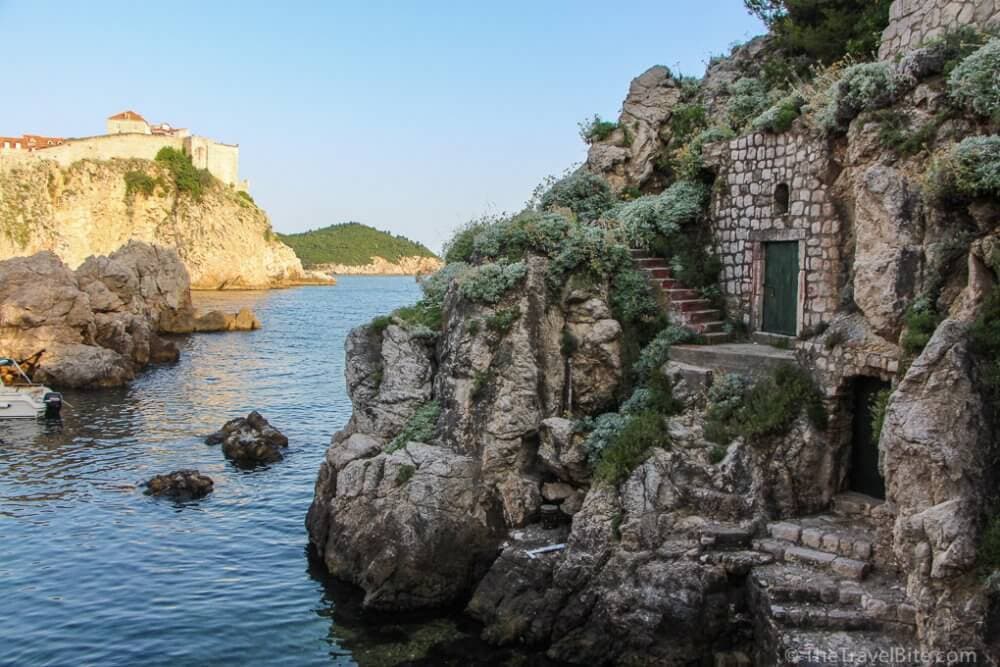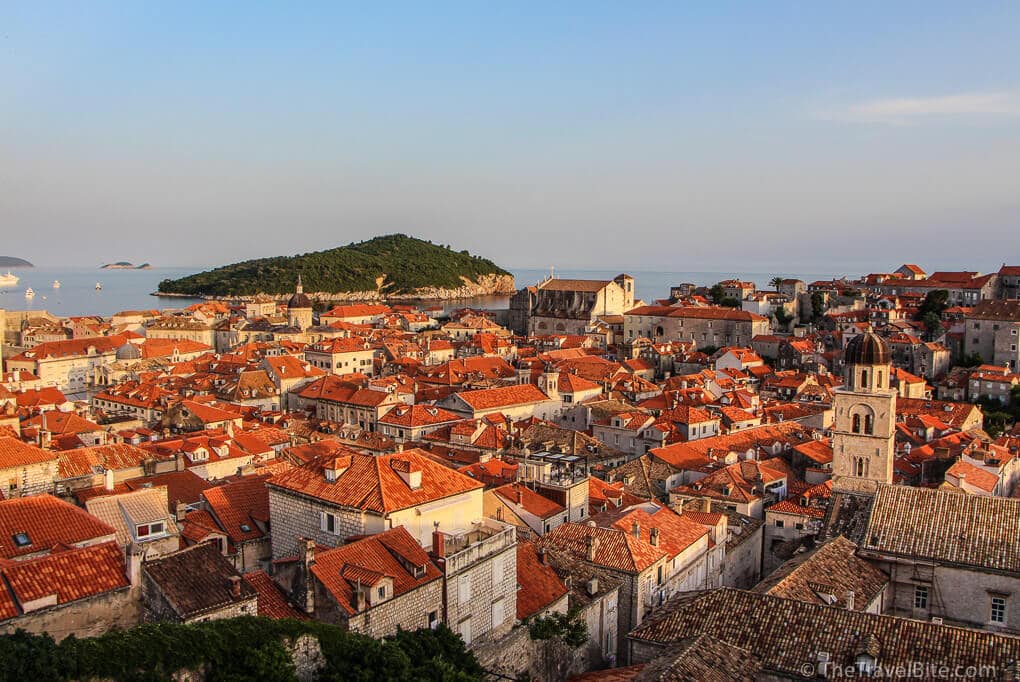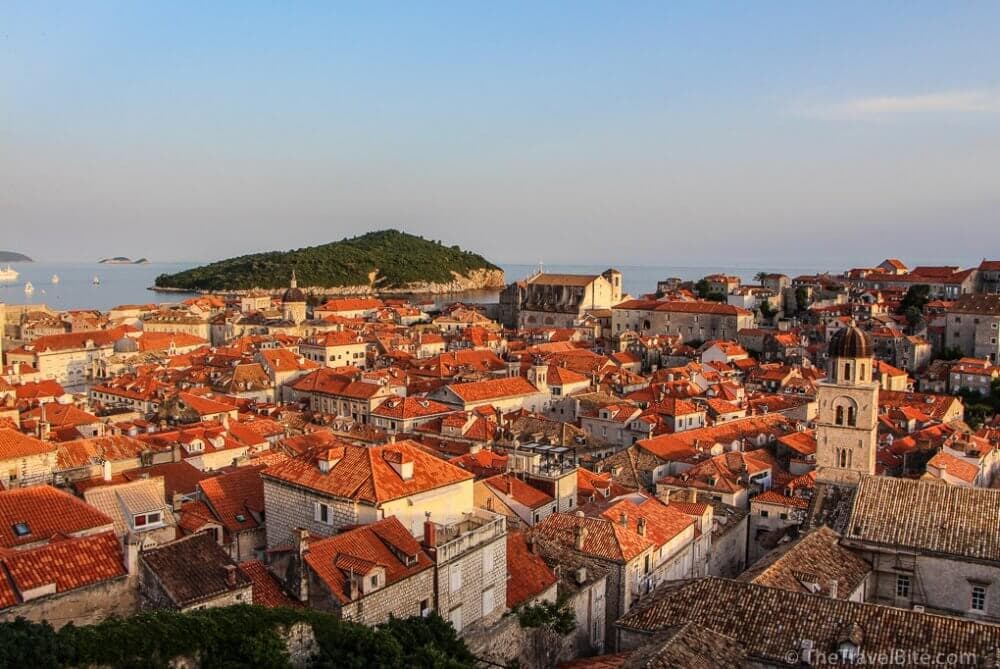 Want to save these tips? Pin it!