Traveling to Croatia? Here are 10 items you must taste when it comes to Croatian food. From cheese, to liquors, desserts, and seafood,  you'll find a lot of Italian influence, fine wines, and European cafe culture when visiting Croatia.
1. Pag Cheese
Pag is an island in Croatia that looks a lot like the surface of the moon surrounded by pristine deep blue ocean.  They're historically known for making sea salt, and as a byproduct, they also make pretty darn good cheese.  You see, the wind blows some of the powdery grit out of the salt ponds and sprinkles it on all the shrubs across the island.  Sheep munch on those shrubs, then produce some pretty flavorful milk that is perfect for cheese.  It seems every restaurant I went to proudly offered Paški Sir… Pag cheese.  It takes 6 sheep to produce enough milk for one wheel of cheese.  Because of that, it's sort of a delicacy.  I had the opportunity to visit the oldest cheese factory on the island, Paska Sirana, shown below.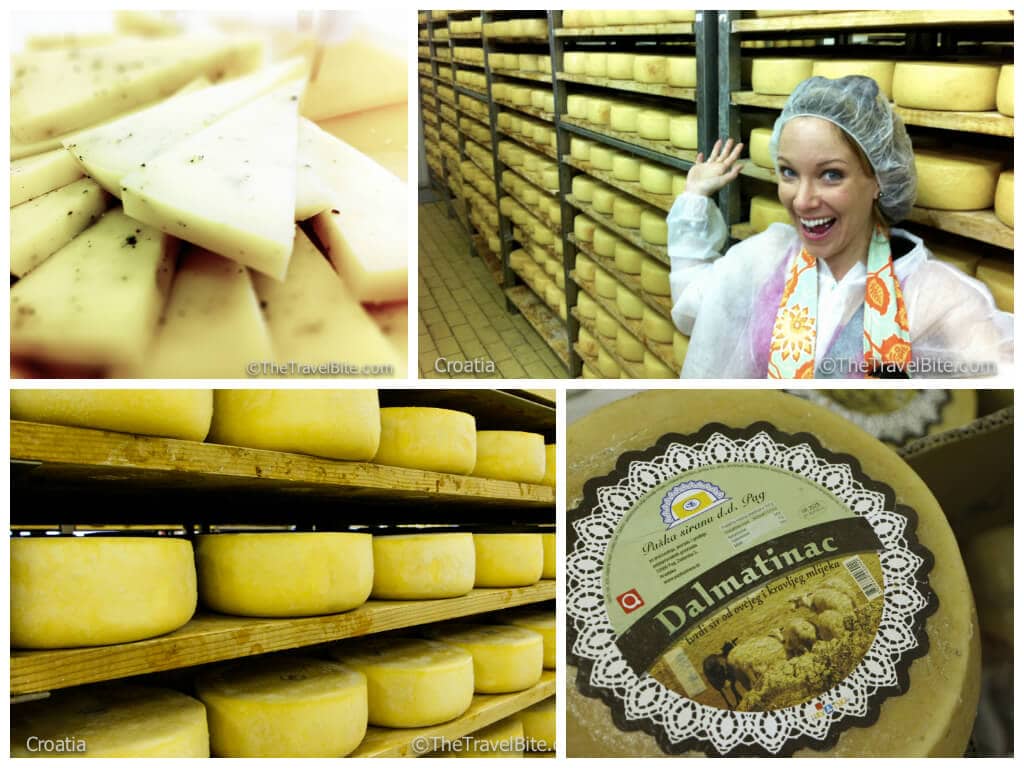 2. Risotto
Croatian cuisine is very similar to Italian, which makes a lot of sense since the coastline along the Adriatic Sea was once part of Rome.  Risotto seemed to be more popular than homemade pastas and came in many varieties including seafood risotto, black risotto, and even Pag cheese risotto.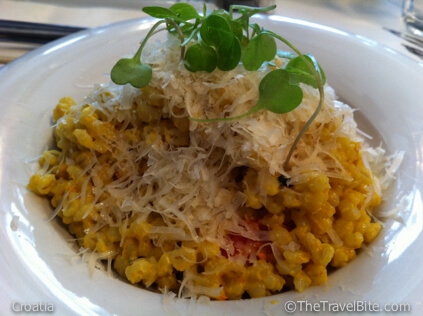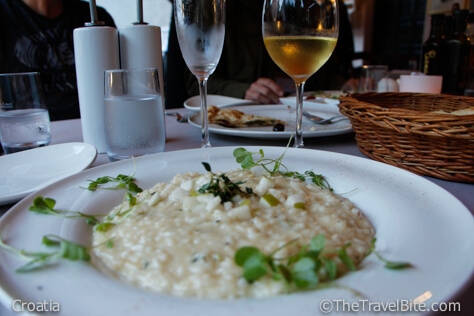 3. Seafood
Seafood was another popular choice.  From grilled trout, to clams, and oysters.  You could order just about anything raw, steamed, sauteed, or mixed in a risotto.  If you do order fish, be prepared that it will likely be served whole on your plate.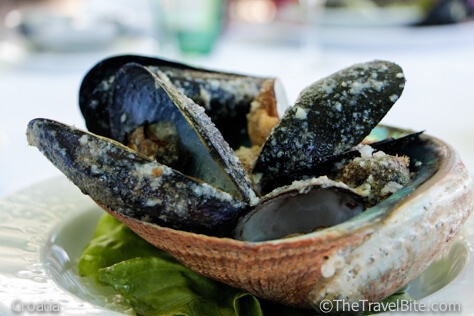 4. Candied Oranges
These are addicting.  In Dubrovnik, these are served everywhere as a snack or bar food.  During a wine tasting tour, it seemed every vineyard had a bowl of these on the table.  It's impossible to eat just one.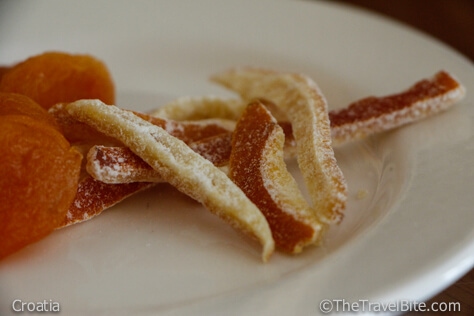 5. Cookies
There are two cookies that Croatia is known for.  The Croatian Pepper Cookie, or, paprenjaci, are spicy and richly flavored with black pepper, cinnamon, and clove.   For something a bit sweeter (and absolutely adorable) are Breskvice, Croatian peach-shaped cookies.  They're so named because they look like tiny peaches, but they sort of taste like pop tarts.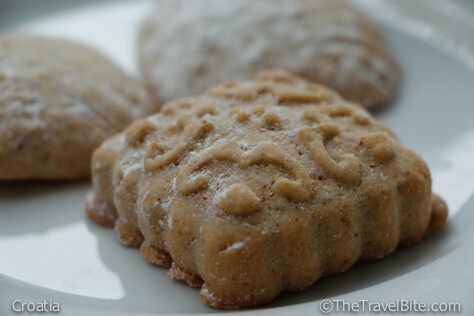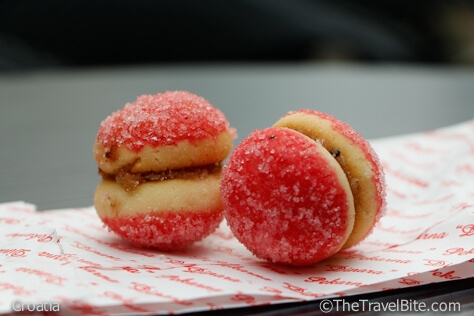 6: Cappuccino
Croatia will definitely keep you well caffeinated.  And they'll do it with style.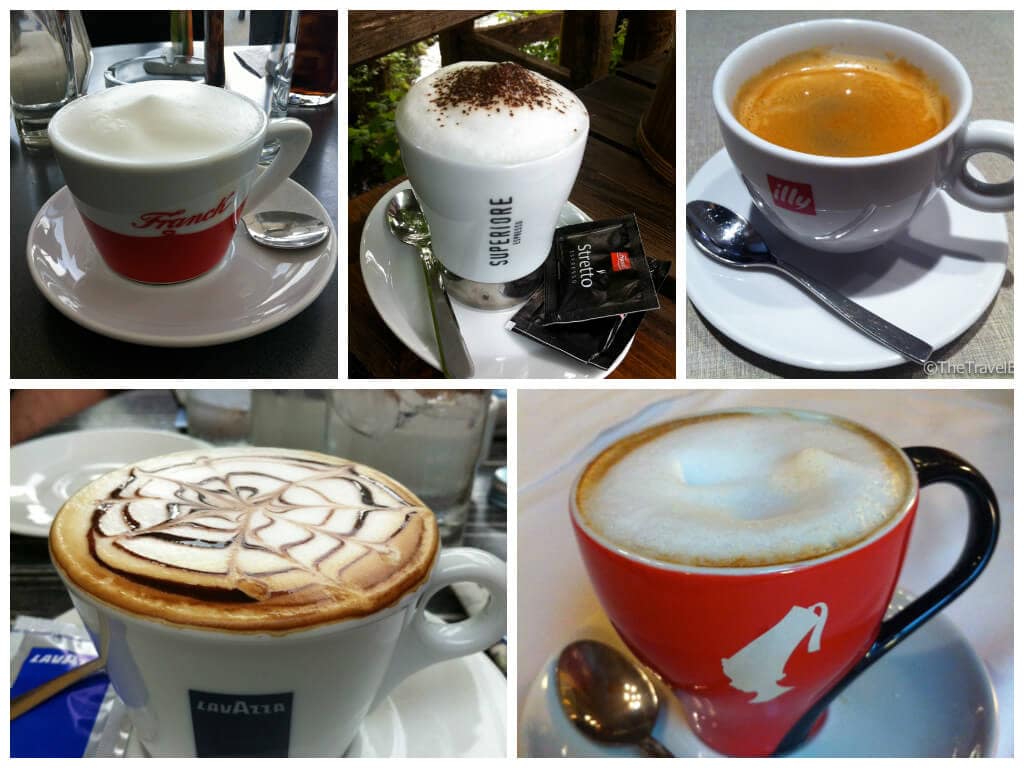 7. Zagorski Štrukli
This is a traditional Croatian dish made of a thin pasta or pastry and layered with creamy cheese mix of cottage cheese and sour cream.   I would liken it to lasagna without the tomato sauce or maybe a savory cheese layered crepe.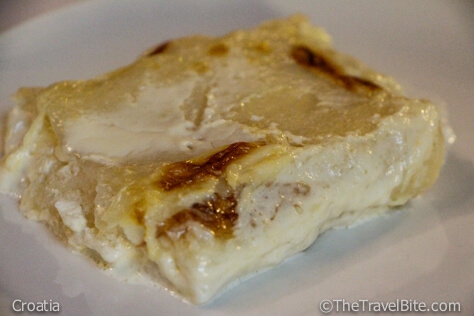 8. Prosek
Prosek is a sweet dessert wine that is causing a bit of fuss in the EU at the moment.  You see, the Italians are not too happy that it sounds a bit too much like Prosecco.   They really are nothing alike.  Prosek darker in color and is sweet and syrupy while Prosecco is light and bubbly.  You'll have to taste it and decide for yourself.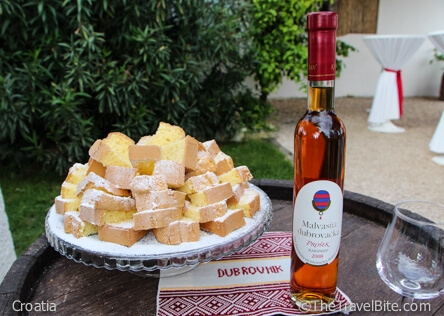 9. Maraska Cherry Liquor and Croatian Wines
Maraska is a cherry flavored liquor from Zadar that is traditionally served as an after dinner drink.  It's also fantastic drizzled on ice cream.  That photo in the middle was a beer I found at a gas station. I didn't buy it, but I thought a two liter bottle was impressive and photo worthy.  And the final photo would have to be my favorite wine in Croatia, also from Zadar.  Yes, Zadar is a fun little town.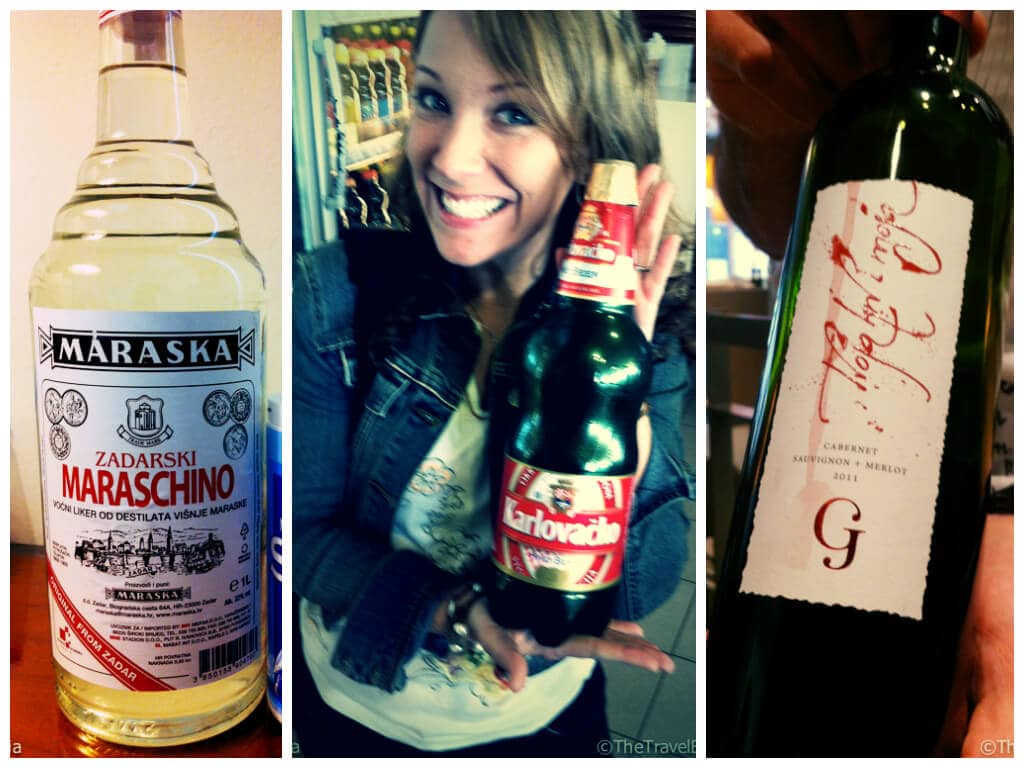 10. Olive Oil & Sea Salt
My final "food" recommendation is what you should bring home as a souvenir.  Their olive oil is buttery and smooth and they produce some of the finest sea salt I've ever tasted.  Add to that a bottle of wine and a bag of candied orange peels and you'll definitely score with foodie friends and family back home.