Traveling to Croatia? Here are 10 items you must taste when it comes to Croatian food. From cheese, to liquors, desserts, seafood, and more! You'll find a lot of Italian influence, fine wines, and European cafe culture when visiting Croatia.
Croatian Food: From Savory To Sweet, 14 Things You Must Taste When Visiting Croatia
1. Pag Cheese
Pag is an island in Croatia that looks a lot like the surface of the moon surrounded by pristine deep blue ocean. It's historically known for harvesting sea salt, and as a byproduct, the island also produces some damn good cheese. Pag cheese, or paski sir, is a sheep's milk cheese that's naturally salted.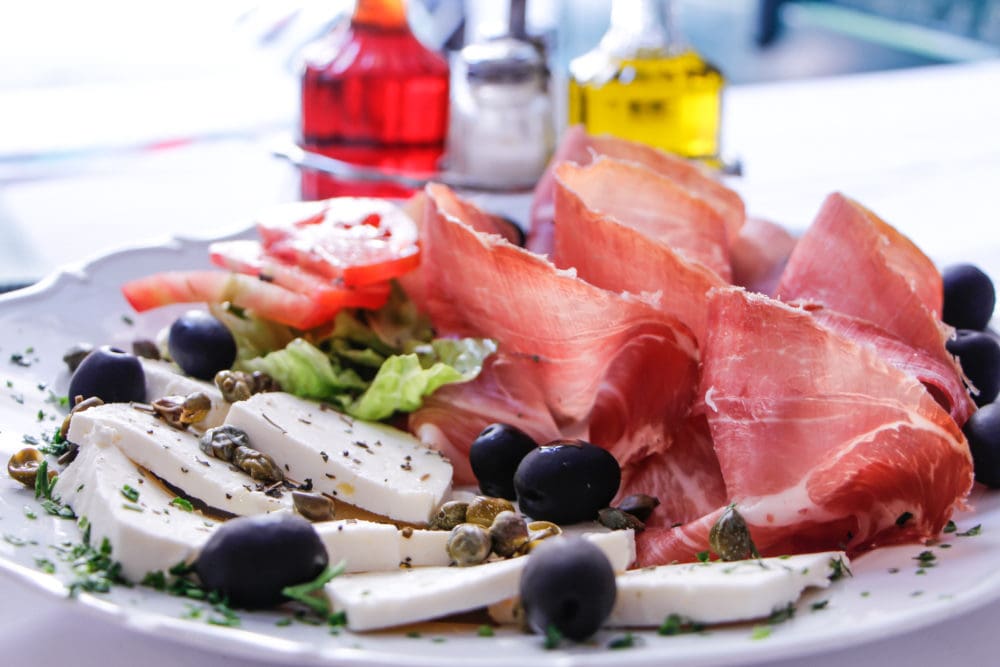 How is Pag cheese salted? Wind blows some powdery salt out of the ponds collecting seawater for sea salt, and that salt ends up dusting the hearty shrubs vegetation across the island. Sheep eat those shrubs, then produce some pretty flavorful milk that is perfect for cheese.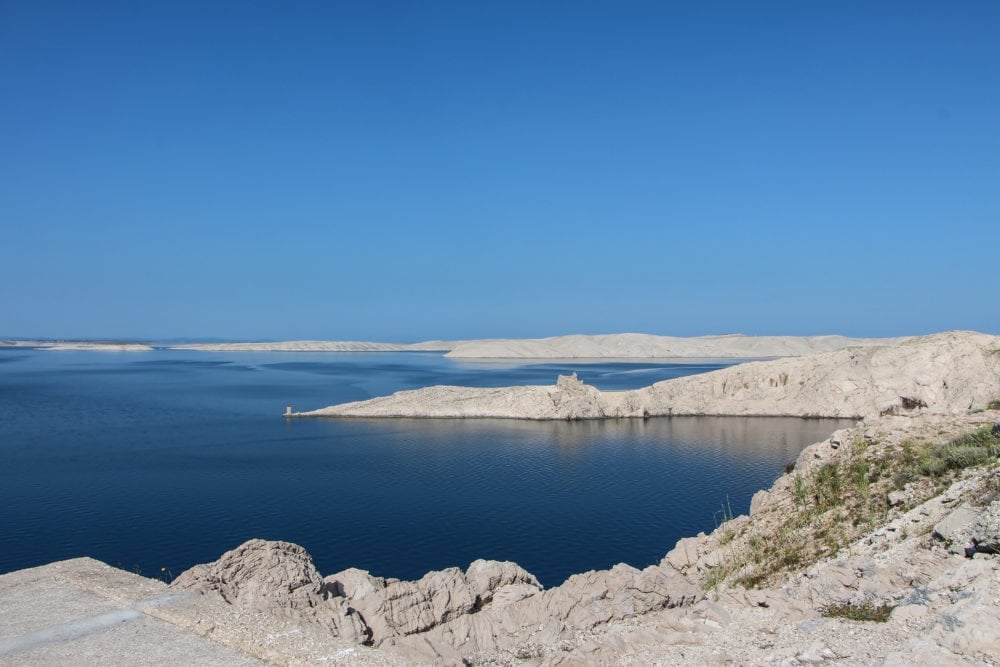 It seems every restaurant we visited in Croatia proudly offered Paški Sir… Pag cheese. It takes 6 sheep to produce enough milk for one wheel of cheese. And because of that, it's sort of a delicacy. If you visit Pag, be sure to plan a stop to tour the oldest cheese factory on the island, Paska Sirana.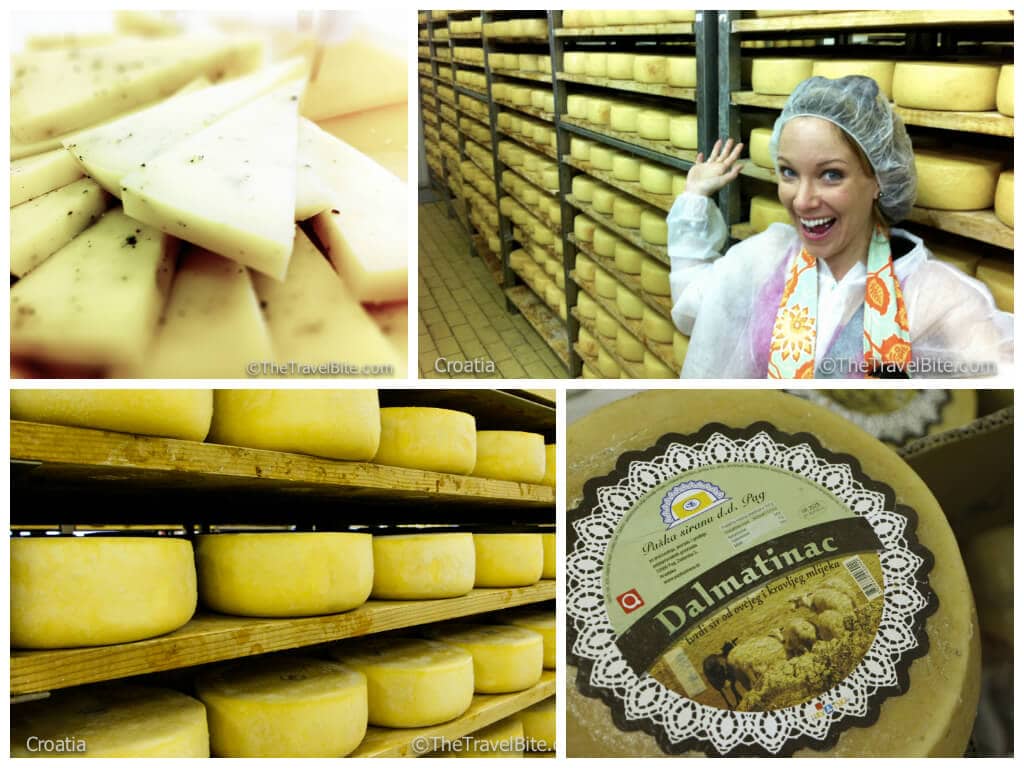 2. Risotto
Croatian food is very similar to Italian, which makes a lot of sense since the coastline along the Adriatic Sea was once part of Rome. Risotto seemed to be more popular than homemade pastas and came in many varieties including seafood risotto, black risotto, and even Pag cheese risotto.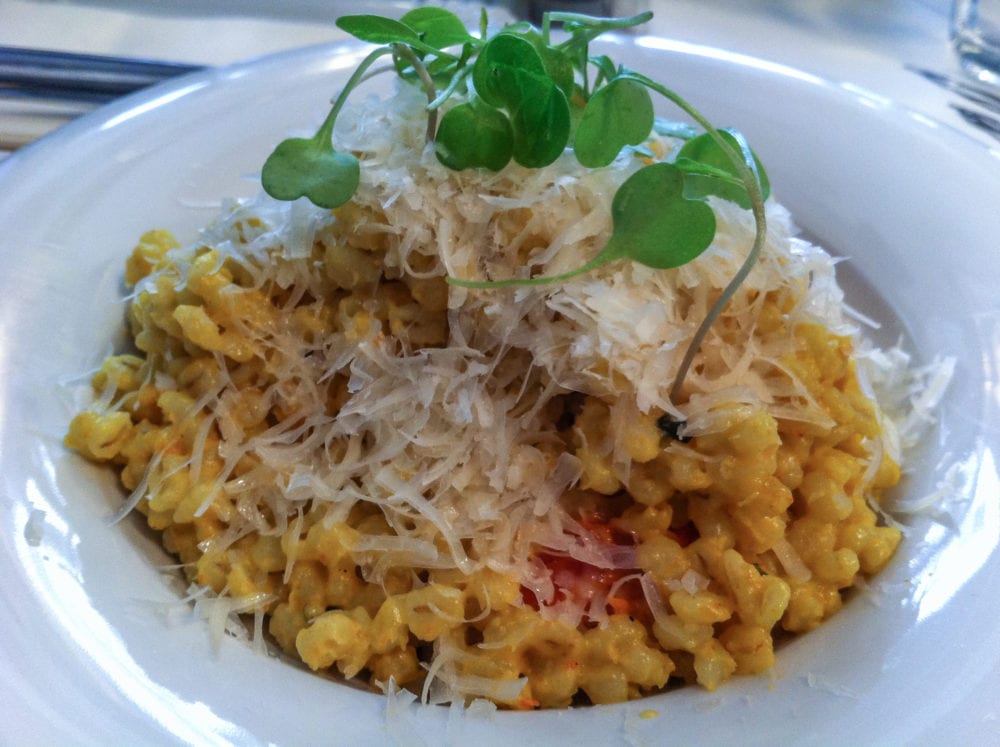 3. Seafood
Croatian food includes an abundance of seafood, from grilled trout, to clams, shrimp, and the best oysters in the world. With so much of the country's coastline along the Adriatic sea, there's fresh seafood available daily. You could order just about anything raw, steamed, sautéed, or mixed in a risotto. If you do order fish, be prepared that it will likely be served whole on your plate.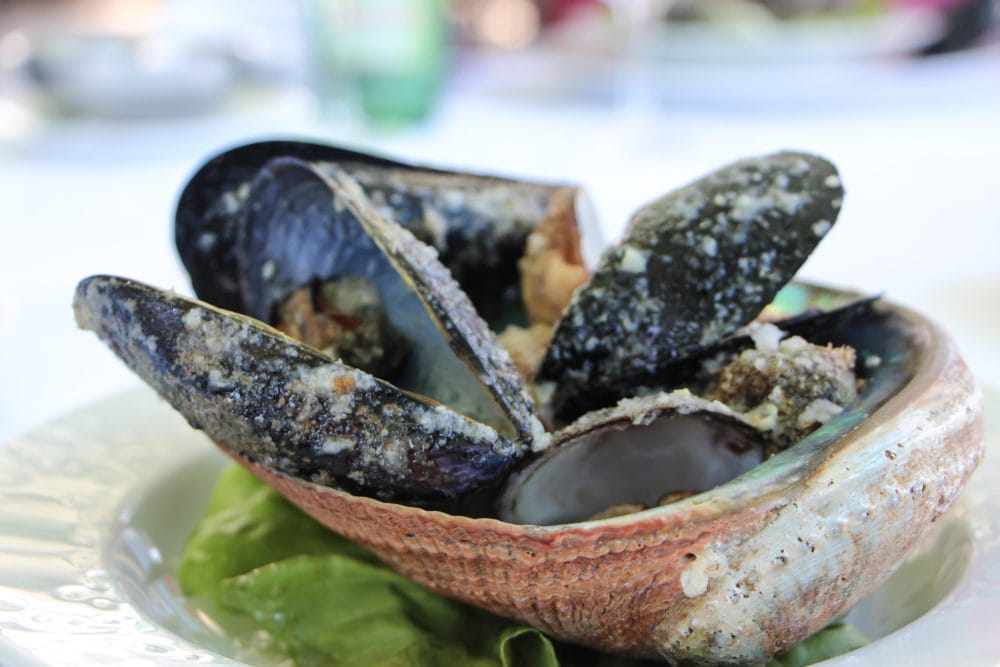 4. Candied Oranges
When it comes to Croatian cuisine, candied oranges were one of my favorite treats. In Dubrovnik, these bitter sweet treats are served everywhere as a snack or bar food. And during wine tasting tours, it seemed every vineyard had a bowl of candied oranges on the table. They make a great souvenir to take home too.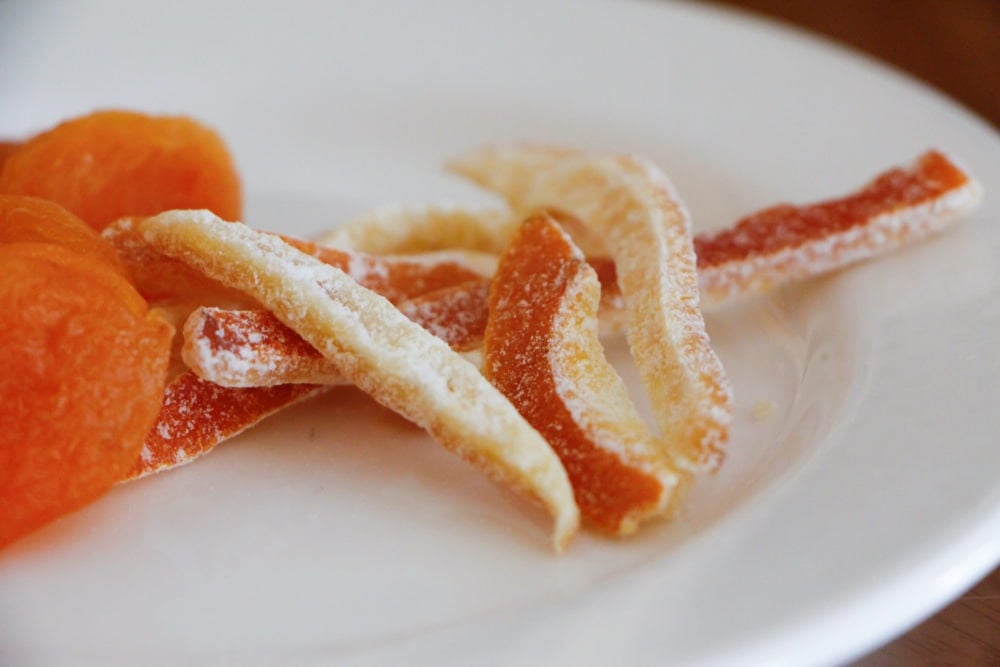 5. Cookies
There are two cookies that Croatia is known for. The Croatian pepper cookie, paprenjaci, are spicy and richly flavored with black pepper, cinnamon, and clove.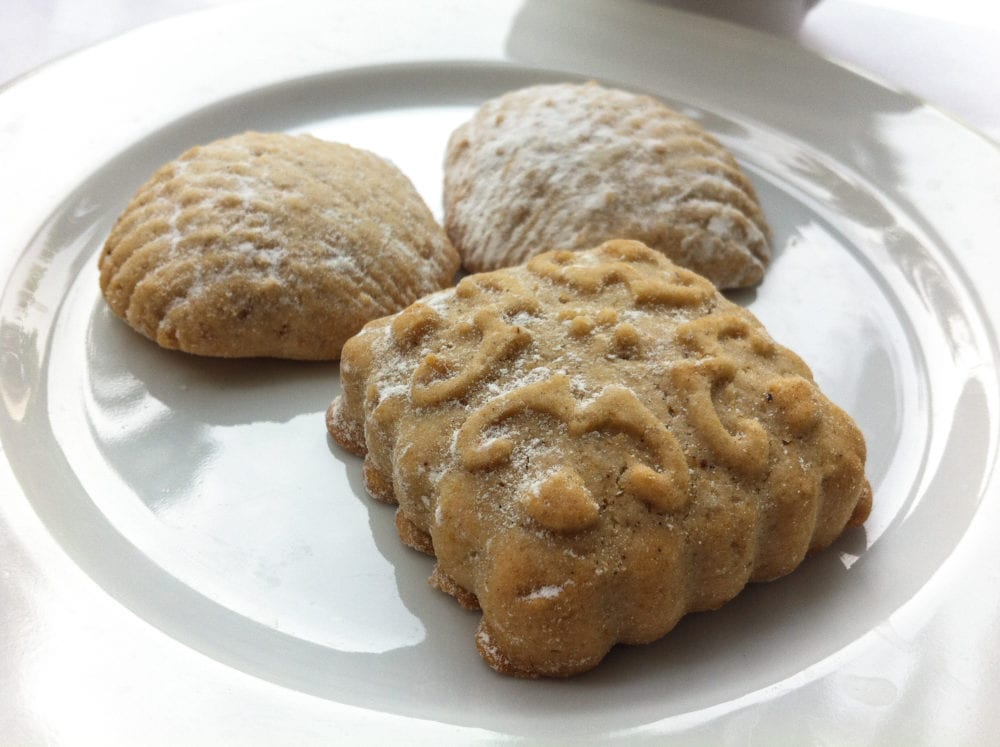 For something a bit sweeter (and absolutely adorable) are Breskvice, Croatian peach-shaped cookies. They're so named because they look like tiny peaches, but they sort of taste like pop tarts.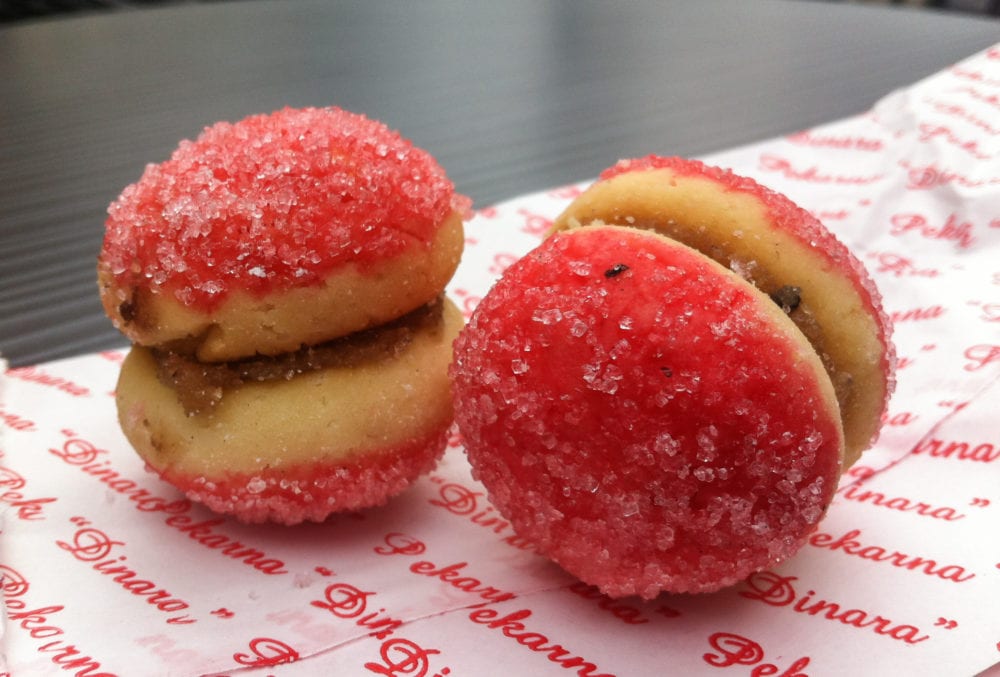 6. Zagorski Štrukli
Zagorski Štrukli is a traditional Croatian dish made of a thin pasta or pastry and layered with creamy cheese mix of cottage cheese and sour cream. It is similar to lasagna without the tomato sauce, or maybe a savory cheese layered crepe.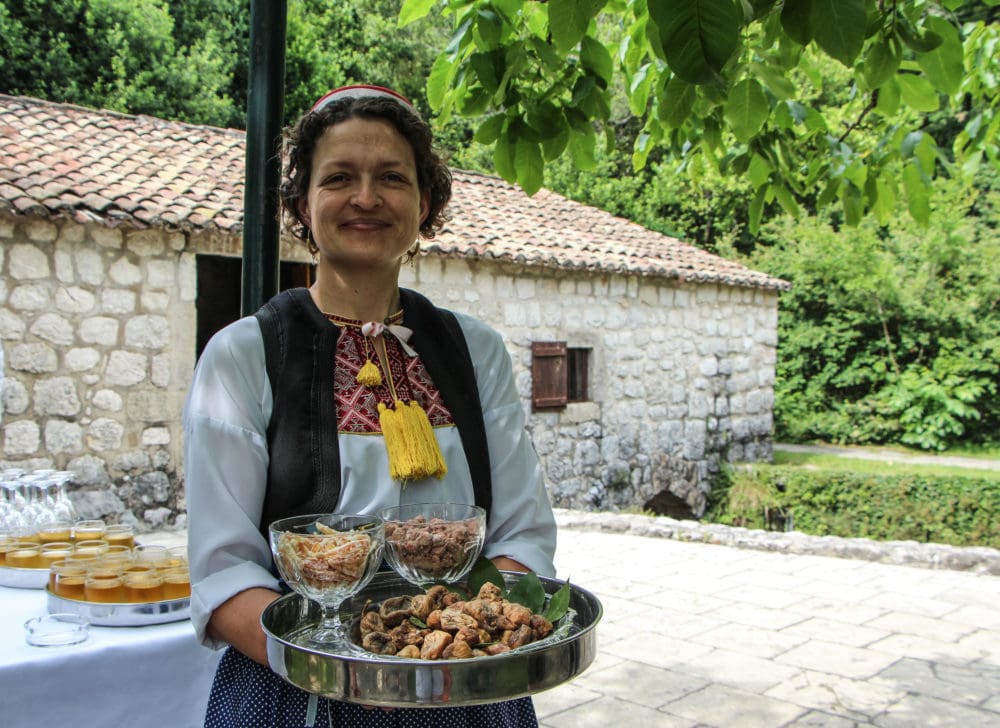 7. Prosek
Prosek is a sweet dessert wine that is causing a bit of fuss in the EU at the moment. You see, the Italians are not too happy that it sounds a bit too much like Prosecco. Prosek and Prosecoo are really are nothing alike. Prosek is darker in color and is sweet and syrupy, while Prosecco is light and bubbly. You'll have to taste it and decide for yourself.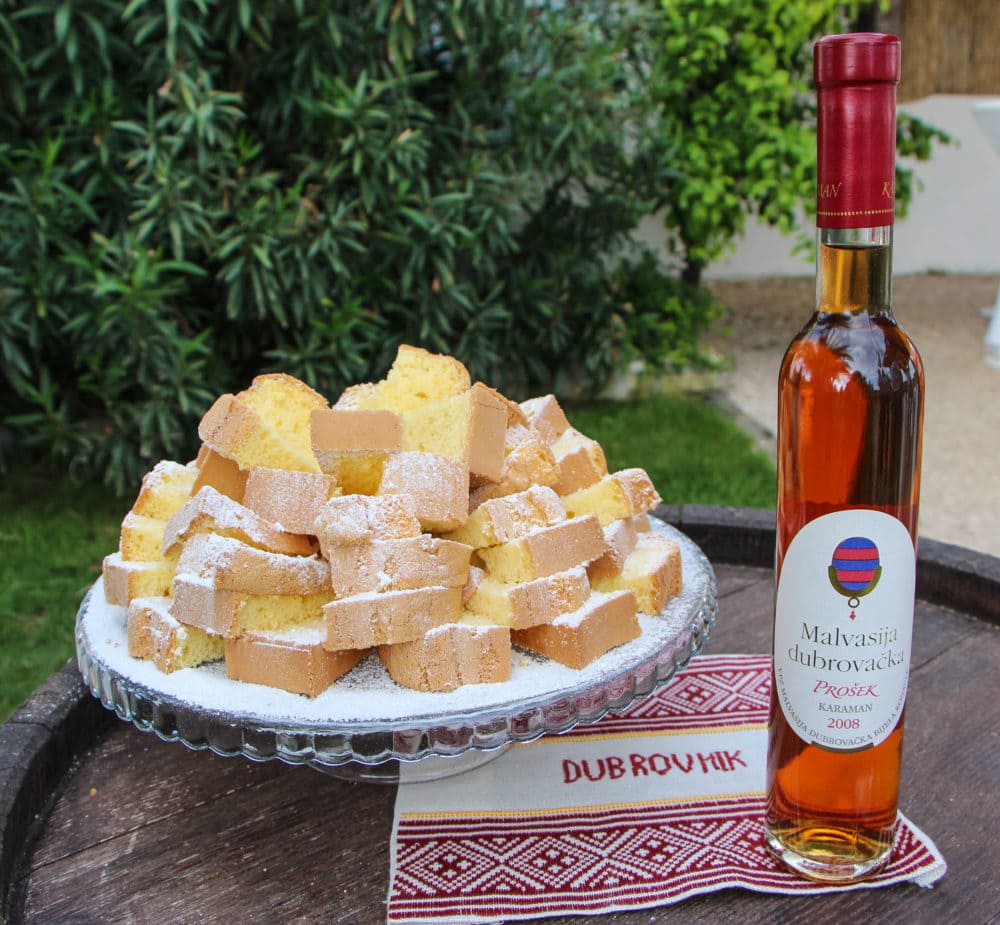 8. Croatian Wines
And speaking of wine, when it comes to Croatian food, most don't think of Croatia when it comes to wine. But I gotta tell ya, they have some damn good vino. Personally, I think Croatian wines are on par with France, Italy, and Spain. It's just that Croatia is such a small country, we don't often get to taste them unless we visit since they don't export a lot. But whenever you can, definitely try the wine. Two of our favorite wine bar recommendations are PARADOX Cheese & Wine in Split, and D'vino in Dubrovnik.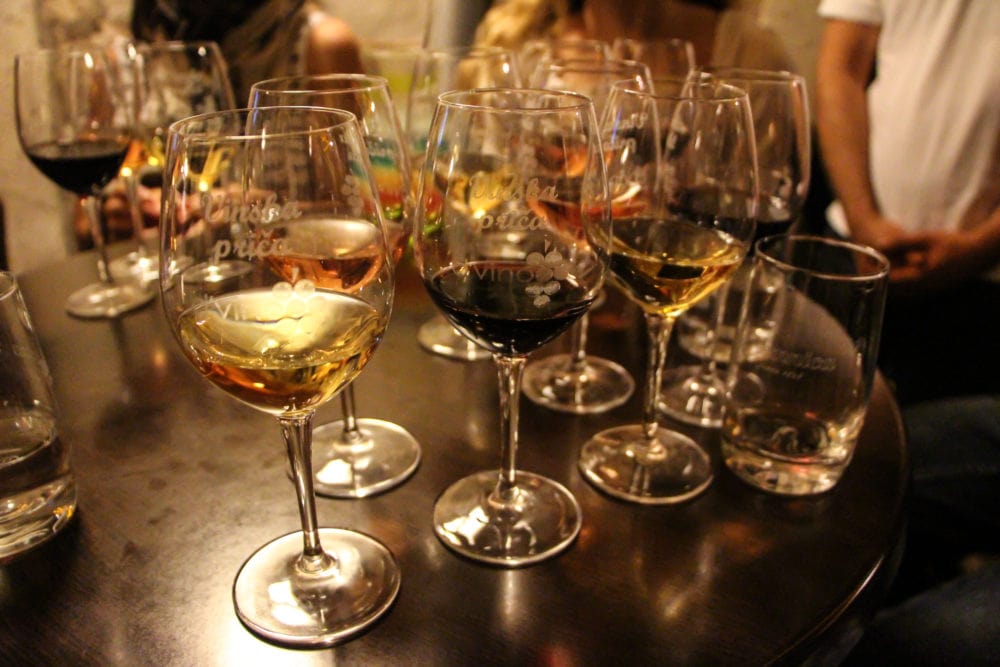 That photo of me in the middle below was a beer I found at a gas station. I didn't buy it, but I thought a two liter bottle was impressive and photo worthy. I mean, it's the size of a bottle of wine. LOL! And the final photo would have to be my favorite wine in Croatia, from the town of Zadar.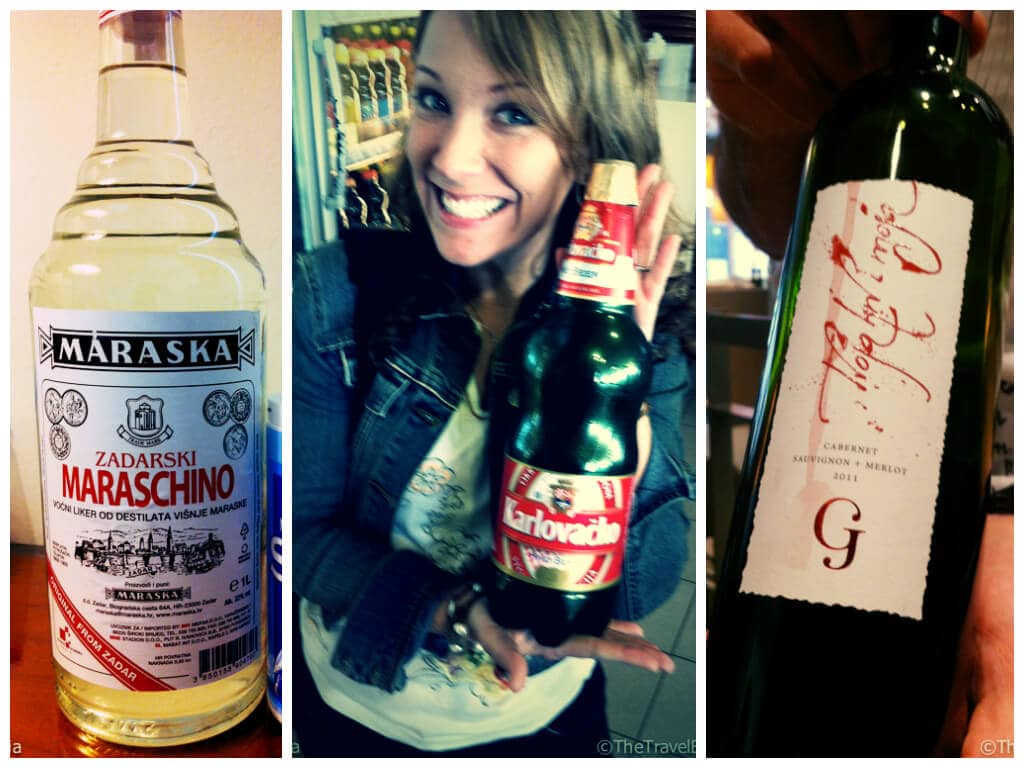 9. Maraska Cherry Liquor
Now that I've mentioned wine, let me tell you about their liquors! Maraska is a cherry flavored liquor from Zadar that is traditionally served as an after dinner drink. But it's also fantastic drizzled on ice cream! If you're looking for a unique souvenir, pick up a bottle of Maraska at a grocery store while visiting Croatia. (Grocery stores are always the best place to find delicious souvenirs. I have a few more food souvenir recommendations below.)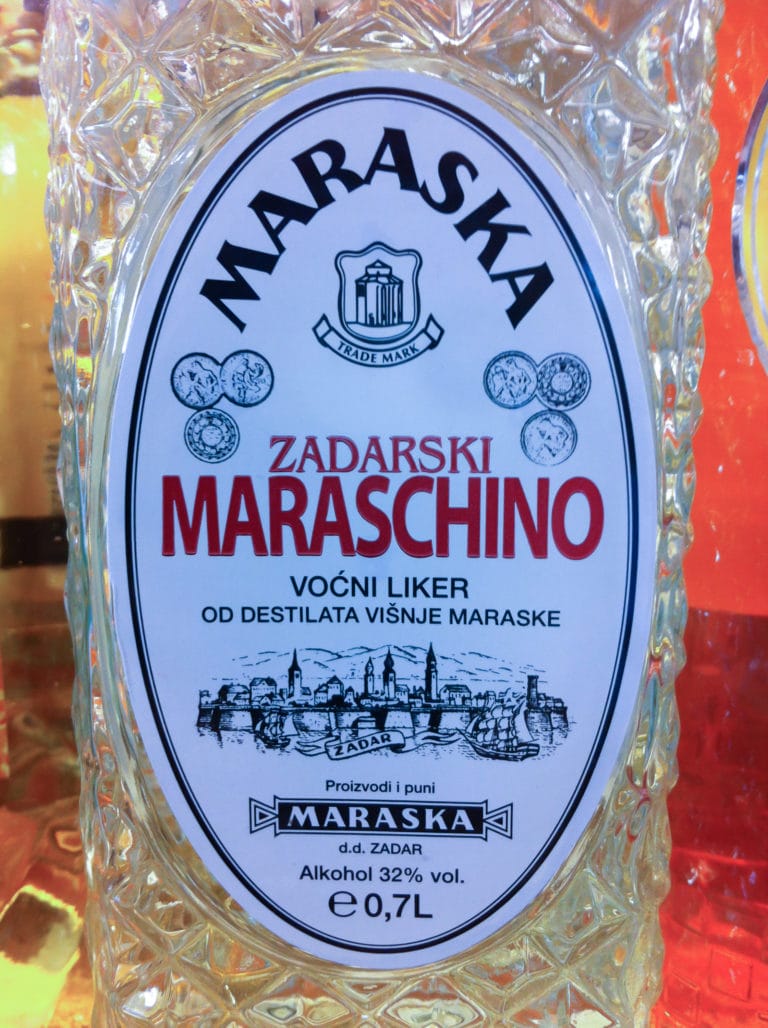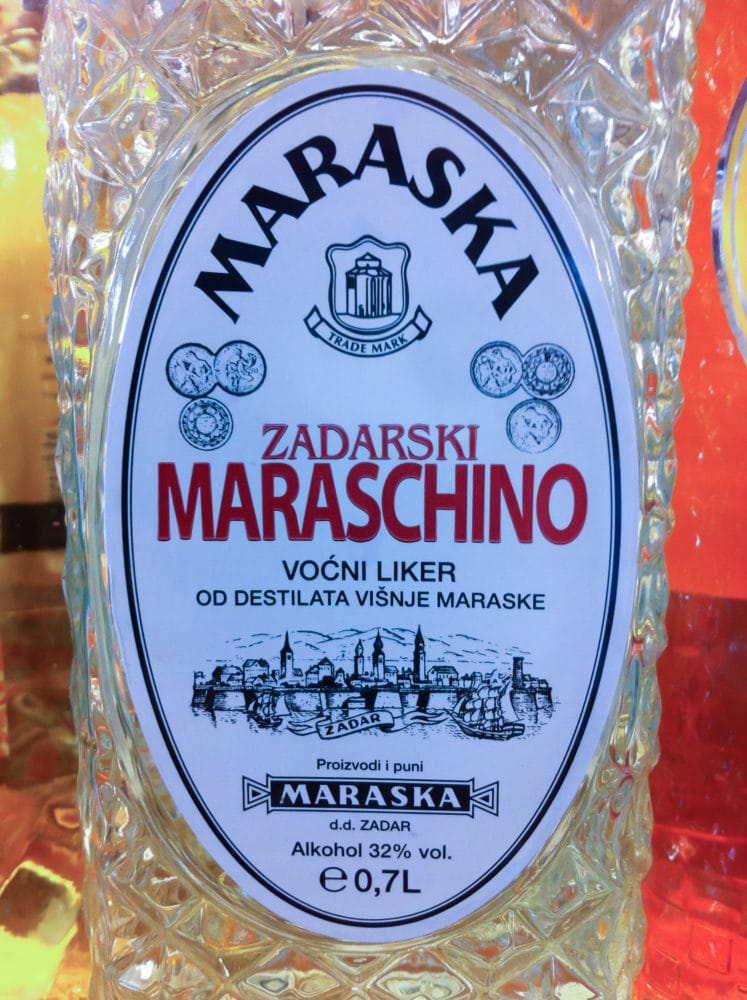 10. Cherry Strudel
Speaking of cherries, out in the countryside among the vineyards, you'll find a ton of cherry trees. And usually a rustic restaurant or two where they make cherry strudel by hand daily. One restaurant we stumbled upon was hand rolling a strudel along several long tables that had to be over six feet long.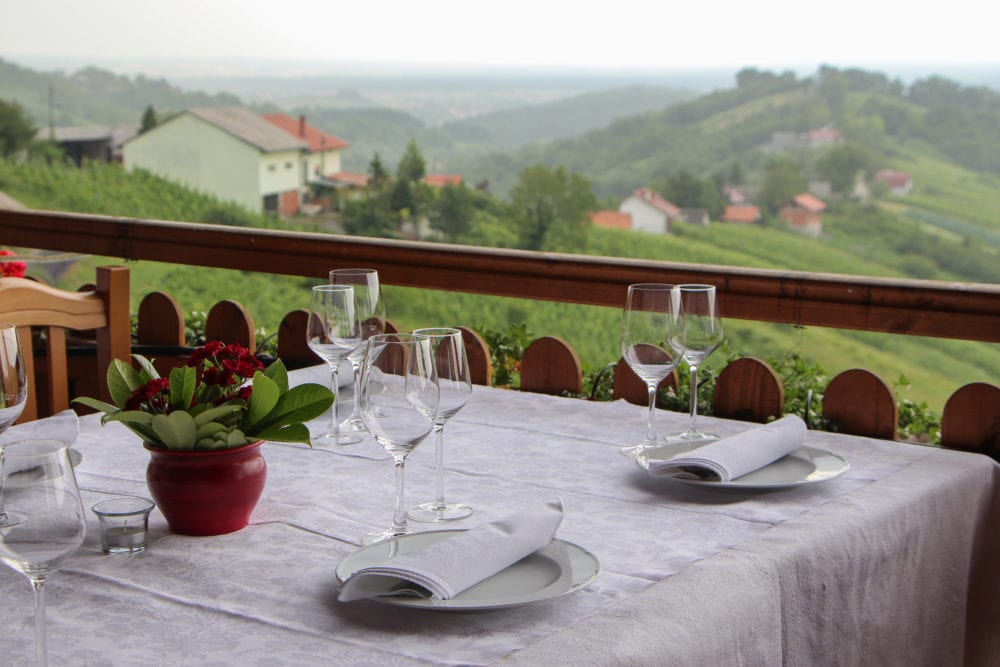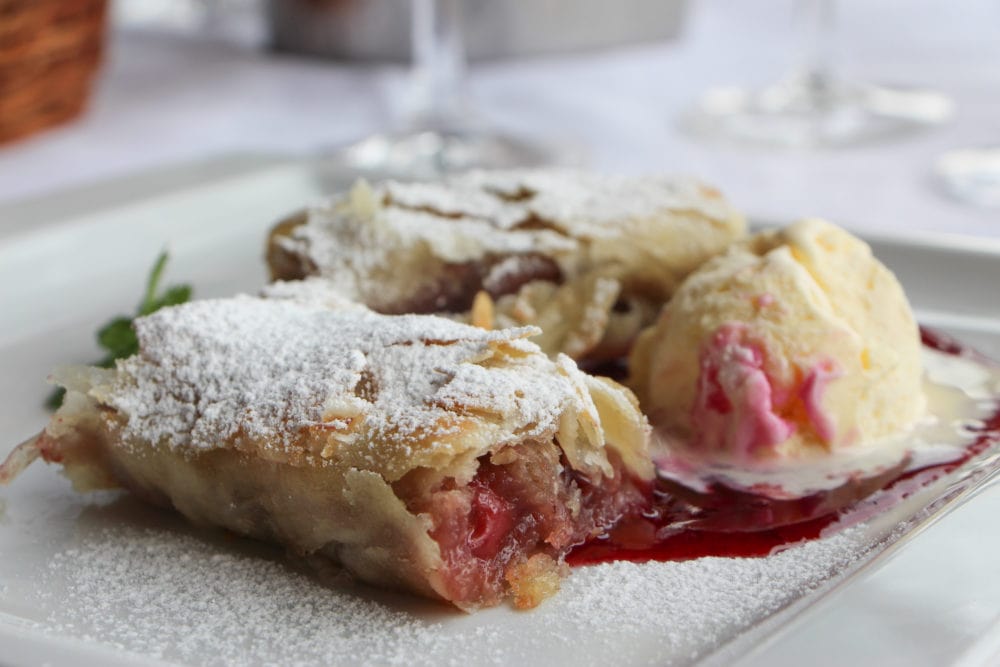 11. Kremšnita (Custard Cream Cake)
When visiting Zagreb, be sure to look for a traditional Croatian custard cream cake called Kremšnita. This classic dessert is a must when trying Croatian cuisine. We had the opportunity to visit a bakery outside of Zagreb and watch these being made. The creamy custard with the flaky crust worth every calorie!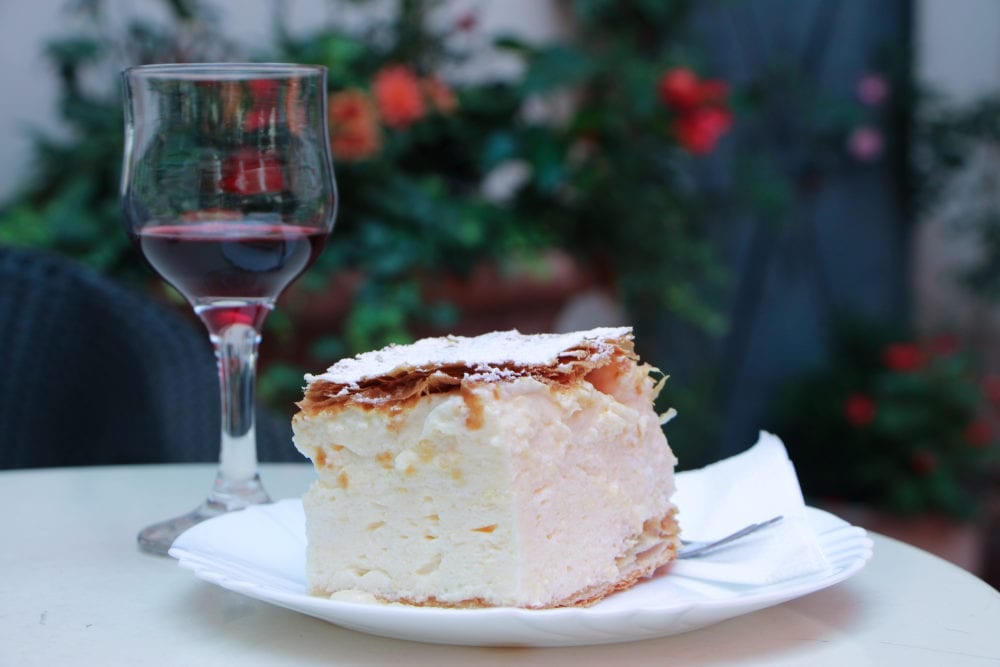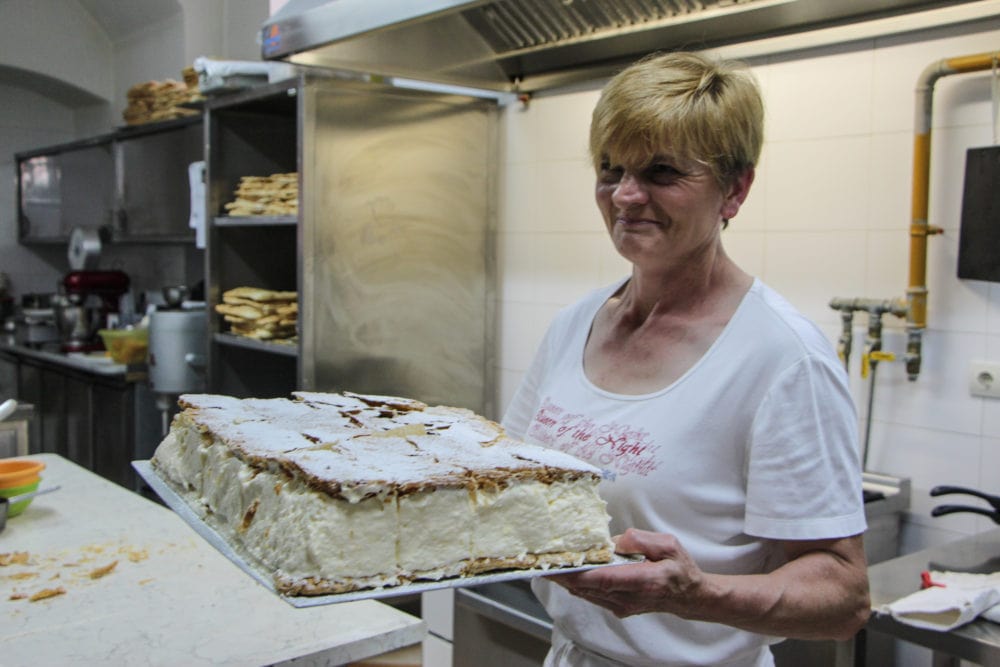 12. Coffee
Yes, you read that correctly. Sip and savor the coffee in Croatia. You might think of Italy when it comes to coffee culture, but Croatia will keep you well caffeinated too. After all, one of the top baristas in the world has a coffee shop in Zagreb! (It's Elis cafe if you want to note it for travel planning).When visiting Croatia, definitely slow down for an afternoon coffee or two.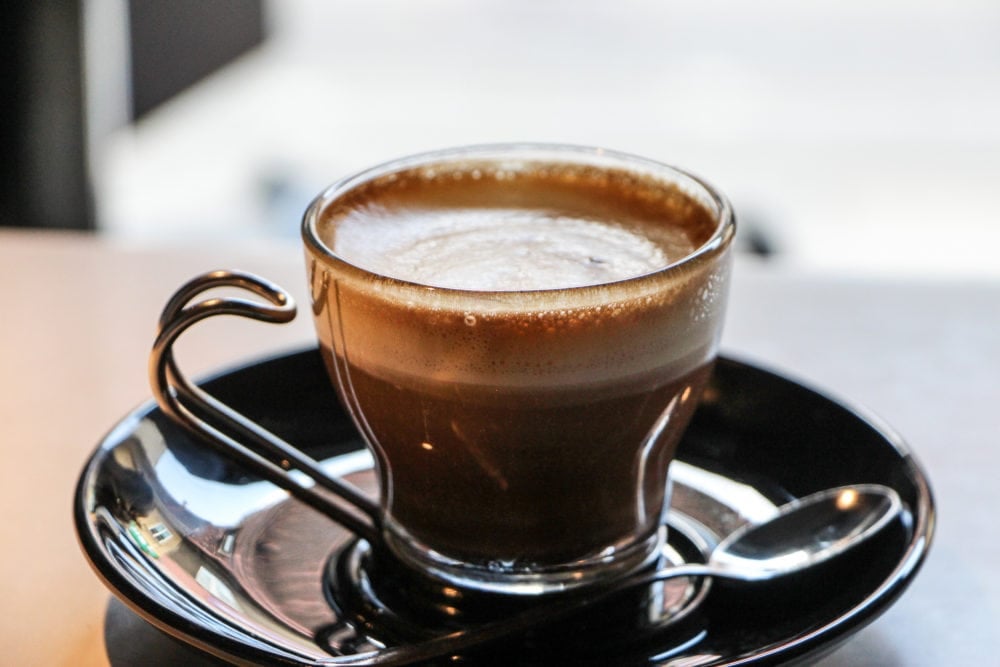 13 & 14. Croatian Cuisine Souvenirs – Olive Oil & Sea Salt
My final Croatian food recommendation are two more things you could bring home as a souvenir – olive oil and sea salt. Croatia's olive oil is buttery and smooth, and Croatia also produces some of the finest sea salt I've ever tasted.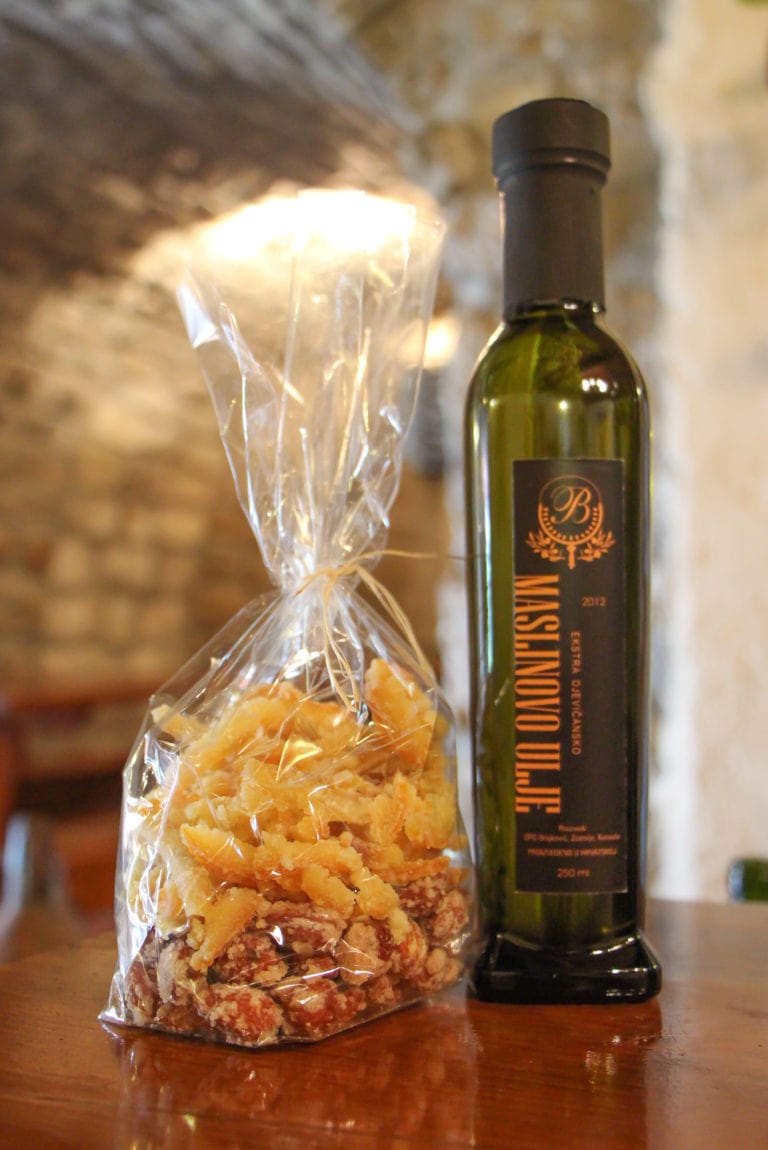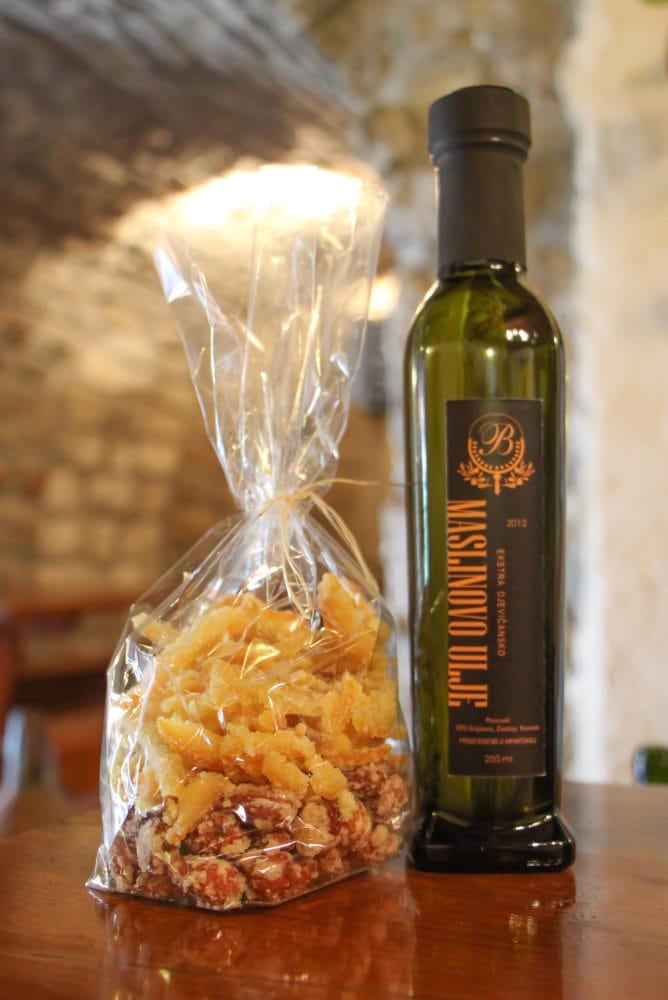 Add to that a bottle of wine or the Maraska liquor I mentioned above, and a bag of candied orange peel, and you'll definitely score points with foodie friends and family back home. That is, if you don't keep that Croatian food bounty for yourself. 😉
Want to save this list for your trip to Croatia? Pin it!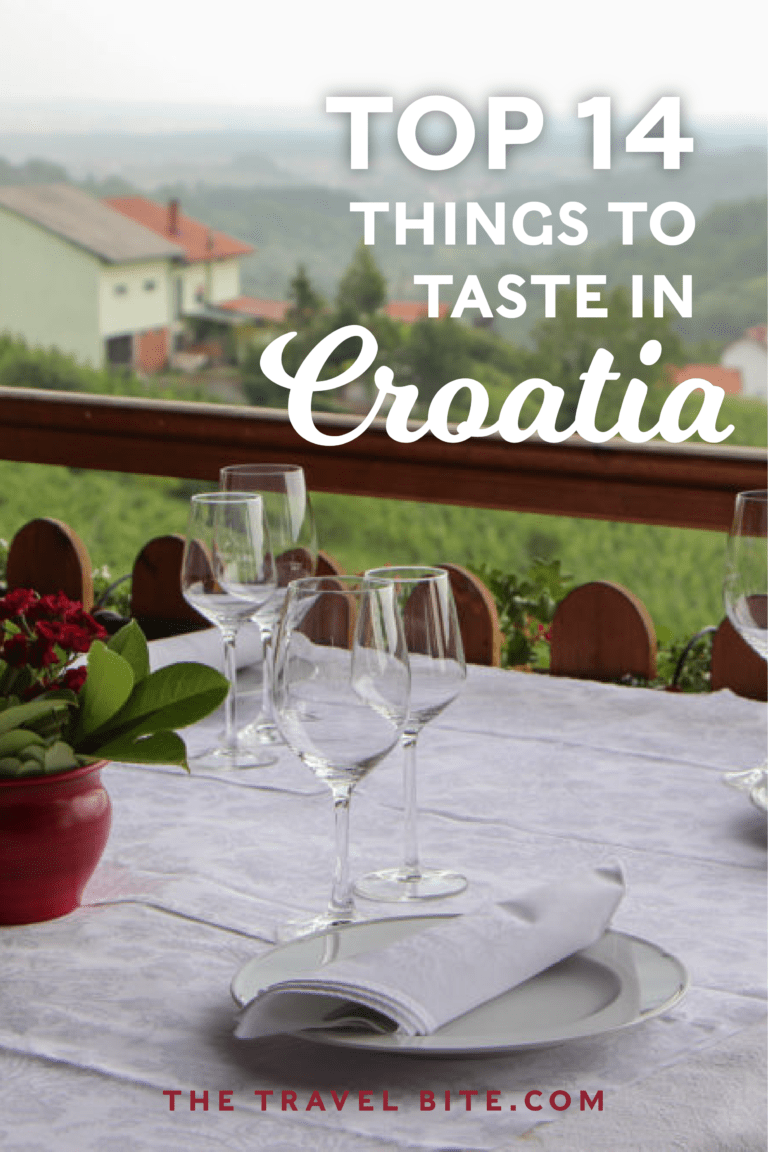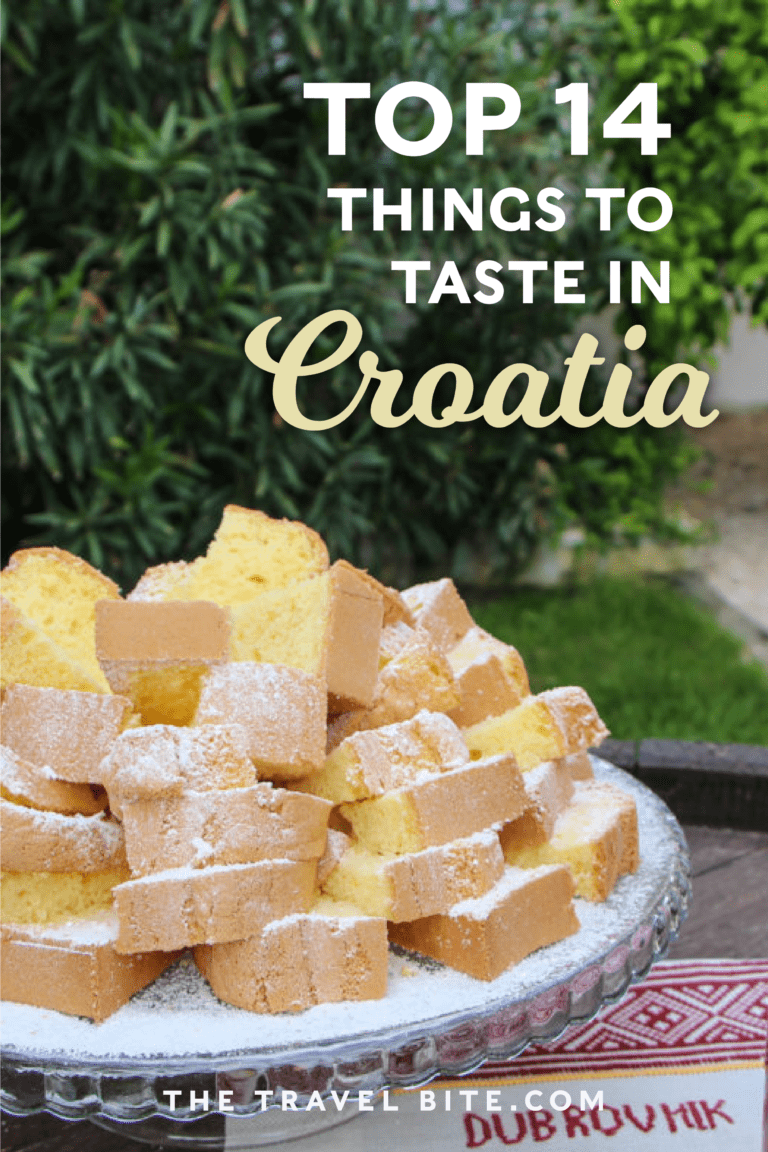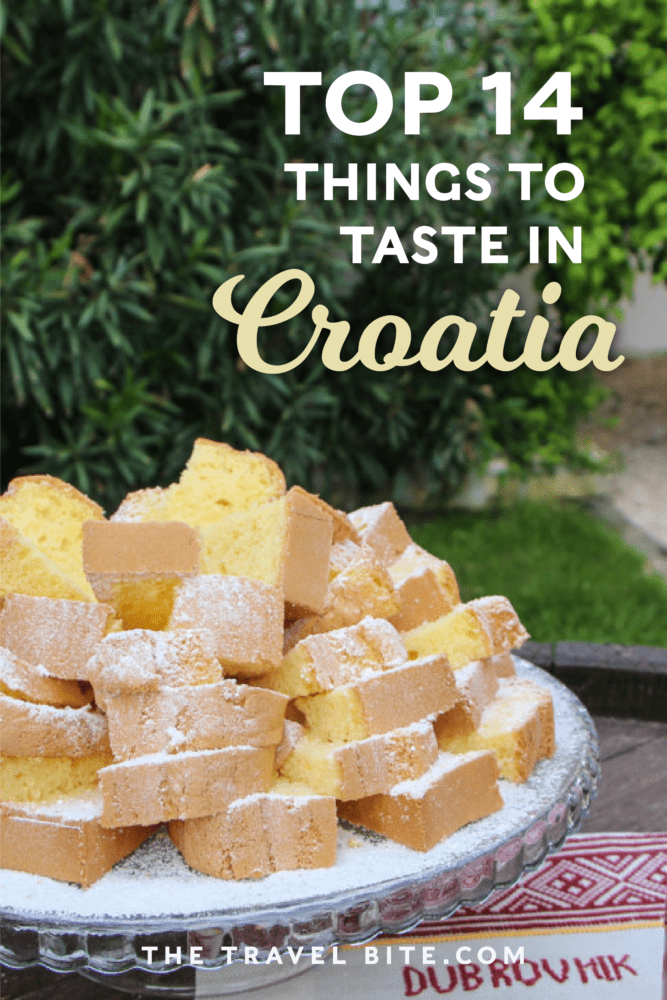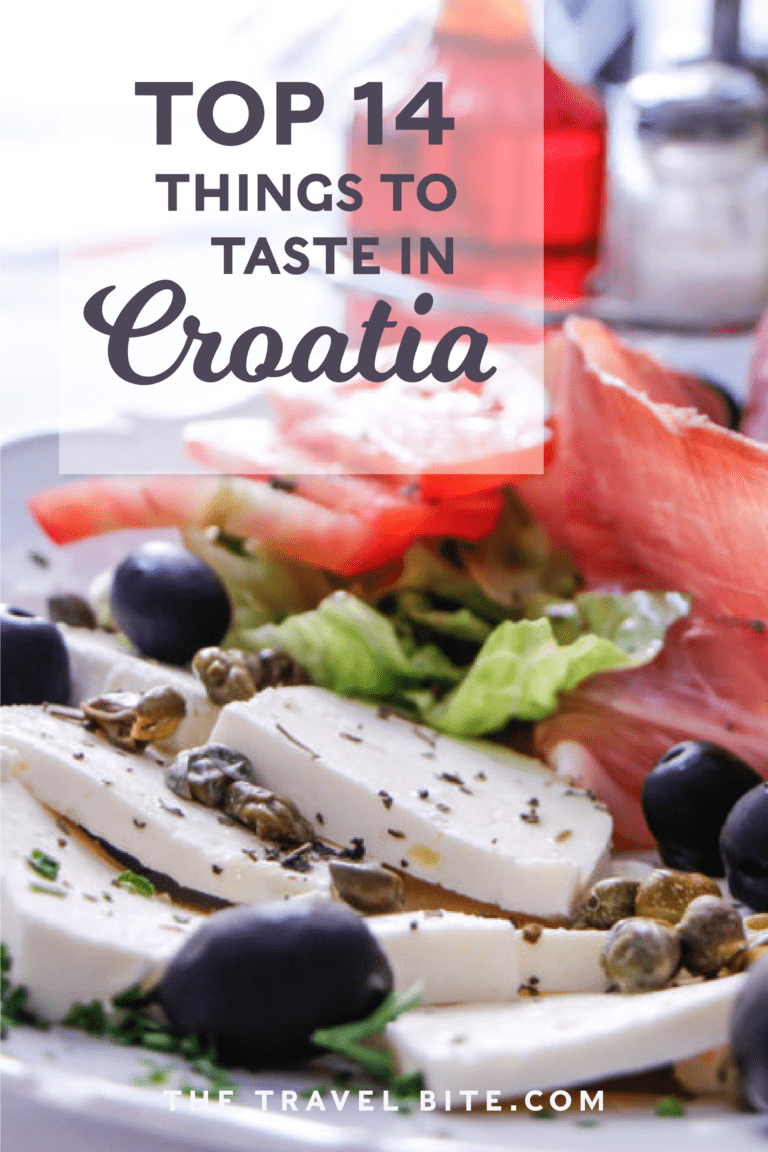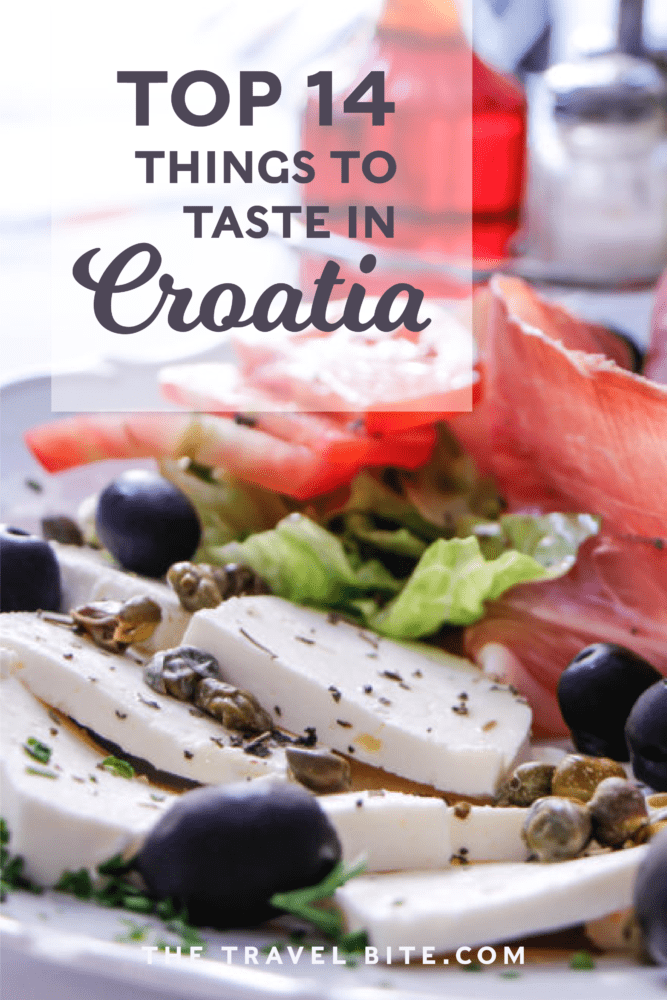 Originally posted in 2013, Updated 2019.