If you've ever seen a motivational wall calendar or artwork with dream-like waterfalls cascading through lush greenery into pools the color of turquoise gems, you've seen Plitvice Lakes. Pronounced "plit-veet-se," this UNESCO World Heritage Site is quite captivating and is a must-see for any visit to Croatia. These 16 lakes with mineral-rich water in vibrant shades of green and blue meander down the mountain over a series of dams and barriers caused by natural sedimentation. It's unlike anything you've ever seen. Here are some photos for gazing and some tips for planning your visit.
Tips For Visiting Plitvice Lakes, Croatia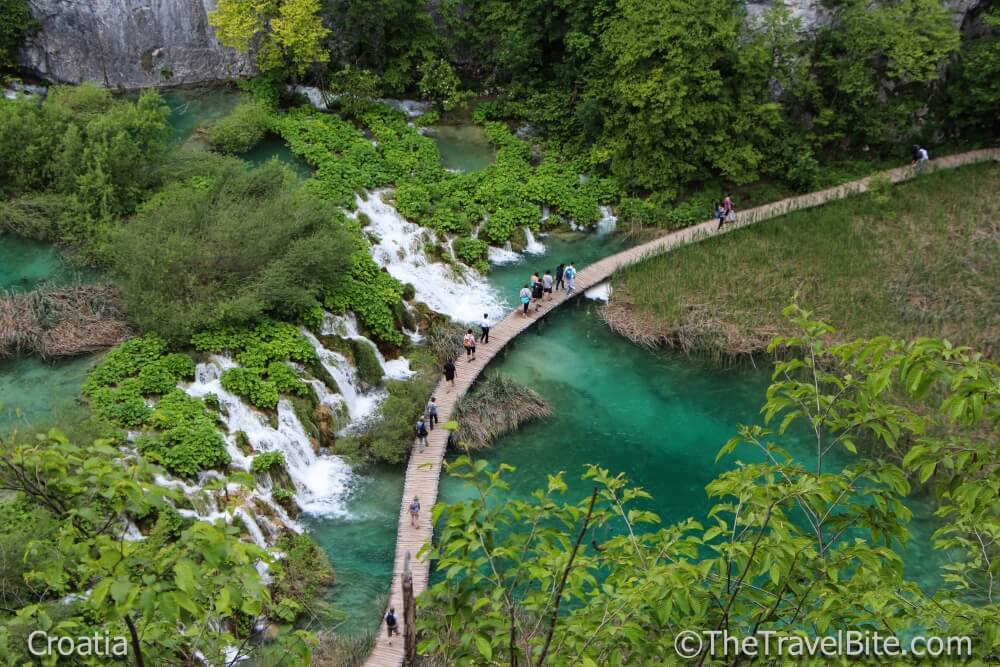 How To Get There
The closest airports are Zagreb and Zadar, both wonderful cities to visit and spend some time in. You best bet then is to rent a car or hire a driver. I recommend getting to Plitvice the evening before your visit and staying the night at one of their local hotels or cabins. Accommodations nearby are older and rustic, but it's worth it to get out there first thing in the morning to beat the crowds. To really get a feel for the area I recommend staying at Slovin Rastoke, a little watermill village where the sound of waterfalls will lull you into a peaceful night's sleep. Their homemade breads and fresh locally caught grilled fish are also to-die-for.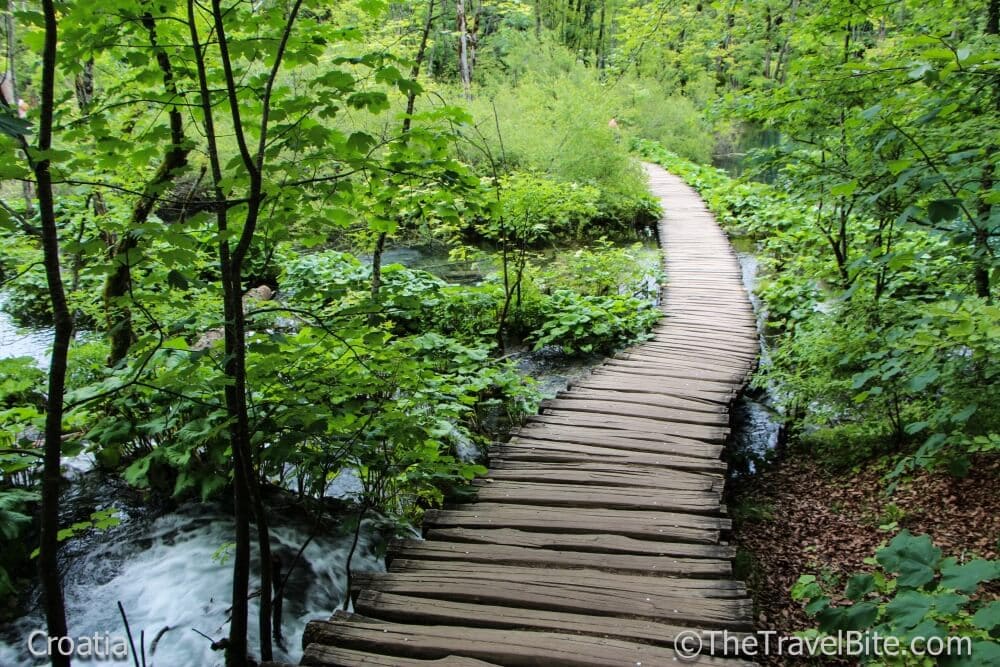 Arrive Early
As I just advised, get there the night before. Plitvice Lakes is one of the largest and most visited parks in Croatia (more than 1,200,000 visitors annually), so you'll want to plan accordingly to make your experience in nature one of peacefulness and serenity. Large tour buses and school groups tend to arrive in the late morning and early afternoon, so getting an early morning start is key. Take a look at the photos I have here and see how narrow the pathways are. Notice there are no railings. Now imagine it with 50-60 children or hurried adults rushing through a two-hour tour. Yeah, it gets a bit precarious.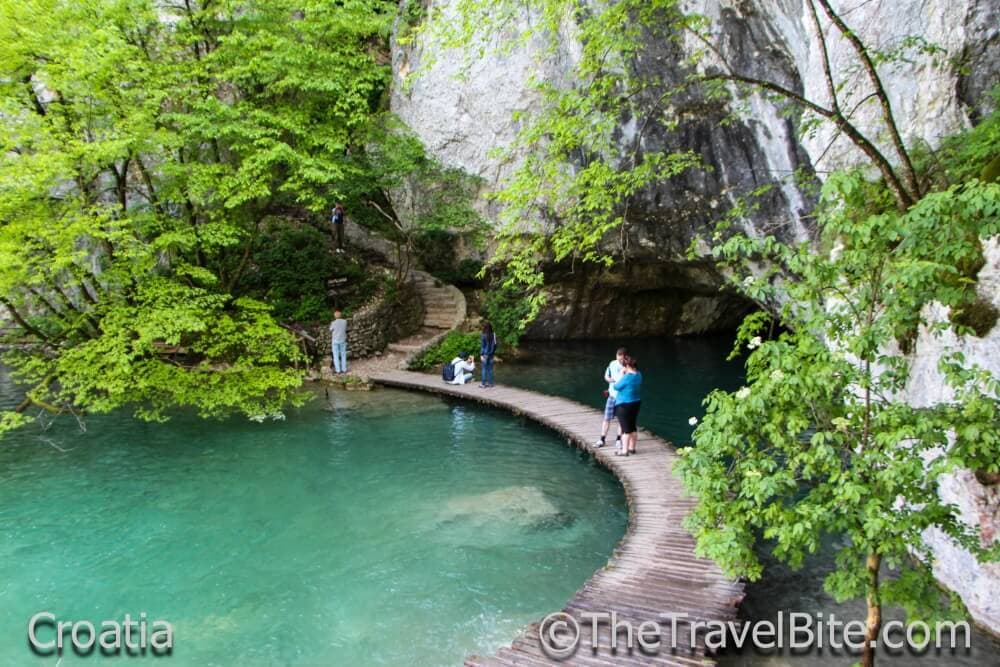 What To Pack
Plan to bring a small bag with some sunscreen, water, and a snack. It's a full day of hiking and walking if you'd like to visit all the trails. There is a small restaurant on one of the larger lakes that offers sandwiches, cold drinks, and coffee if you'd like a mid-day rest. I'd also make sure you have a wristlet or camera strap on your phone if plan to use it to take photos, that way it doesn't accidentally end up in the water.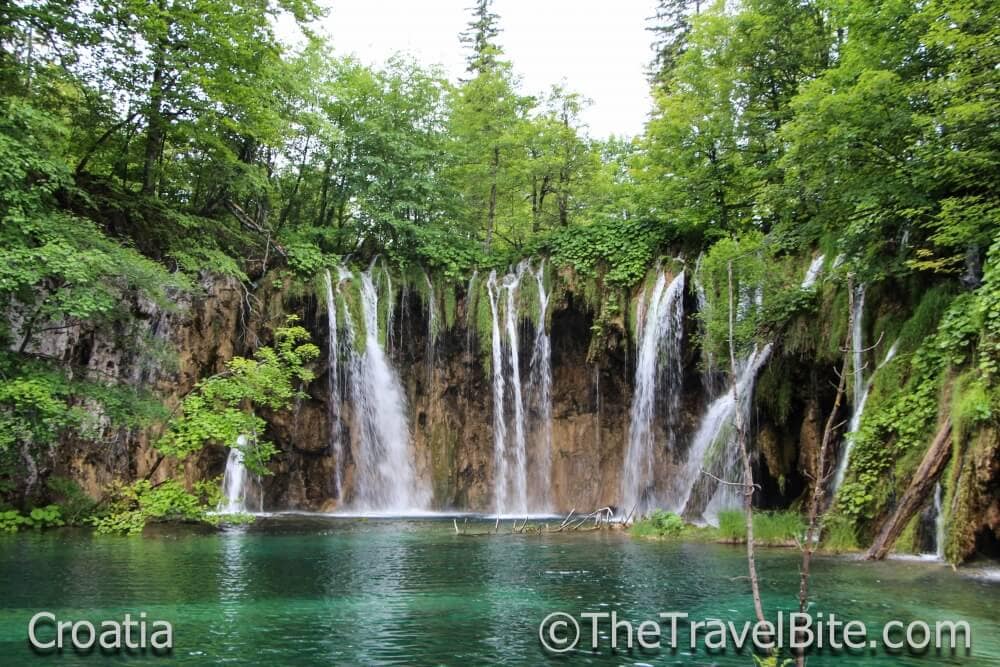 Wear Practical Shoes
A good pair of waterproof hiking boots are water shoes should do the trick. Just don't mistake this for a leisurely stroll through nature. The lakes are named after gypsies, farmers, goats, shepherds, and bandits who have supposedly drown in them. Take that as a warning. The pathways are made of natural wood and so you'll find them a bit uneven at points with large gaps in between the boards. There are also areas where the water will be gushing underneath your feet. It's stunning and beautiful, just a bit tricky to navigate in parts and you'll need to watch your step. I found myself looking down quite a bit to make sure I didn't trip and plunge into that beautiful water.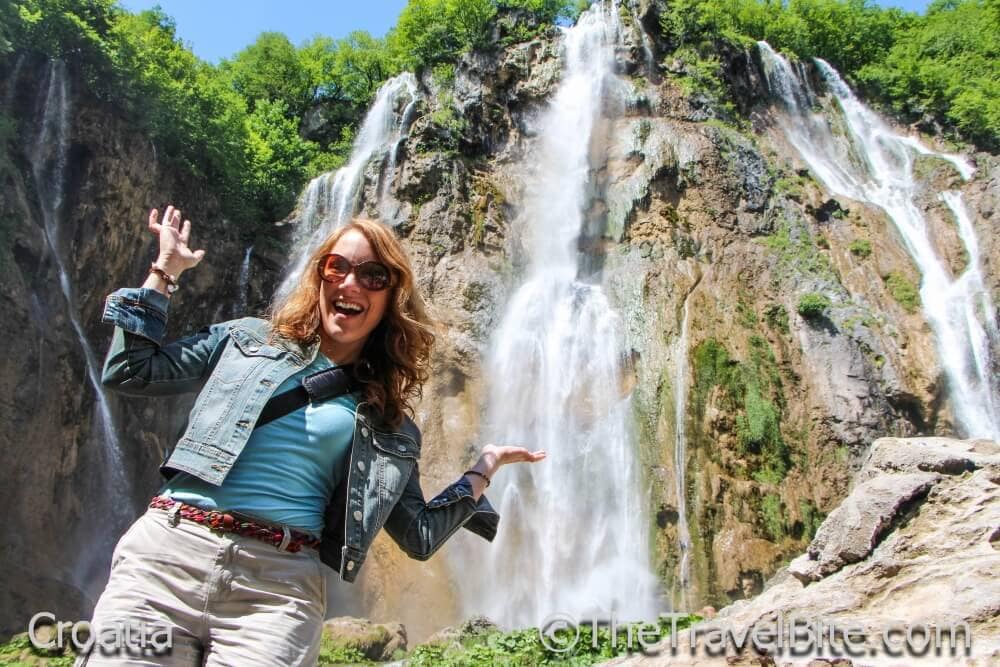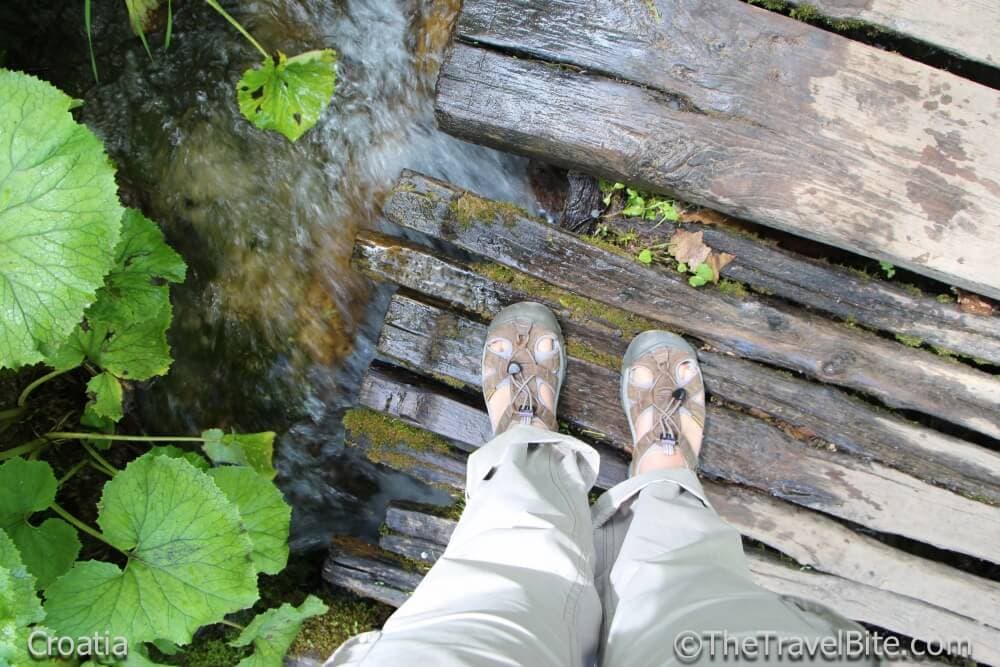 Did you find these tips helpful? Share it by clicking the tweet-it box below.
Want to save these travel tips for later? Pin it!