Traveling to taste the best scallops in the world is reason enough for any culinary enthusiast to plan a trip to Nova Scotia, but other than exploring the food scene, Pete and I really didn't know what to expect. Turns out, we were about to be wowed.
As one of Canada's smaller maritime provinces, Nova Scotia is roughly around 426 miles (702 km) from tip-to-tip, Yarmouth to Cape Breton Highlands. There are lots of places to see in Nova Scotia, and no matter where you go, you're never more than an hour's drive away from the ocean. We covered some serious ground and experienced much of what Nova Scotia has to offer during our 10 day road trip, discovering delicious foods and epic landscapes the whole way.
A Foodie's Road Trip Guide To Nova Scotia
What surprised us most was that Nova Scotia appealed to so many different things we love about travel — connecting with nature, exploring history and culture, a little adventure, and, of course, delicious food. There's really enough to have a well-rounded travel experience, but we also noticed each town or city had it's own distinct voice. For instance:
— Digby speaks to of the wonder of watching the tides, exploing history, and relaxation and leisure (And, of course, scallops!)
— Liscombe speaks to the serenity of being surrounded by nature, of unplugging from the world and enjoying stillness and introspection.
— Halifax speaks of a big port city that has grown and evolved, offering a diverse food scene.
— Cape Breton Highlands speaks of heritage, awe-inspiring landscapes, and thrilling road trips.
You'll find a bit of all of these experiences everywhere you go in Nova Scotia, but in some places each voice speaks more loudly than the other. Thankfully, you can easily cover the entire provence during one vacation (we certainly did!). One thing is for sure though, at the end of your trip you may not want to leave.
Read This: Nova Scotia Oat Cakes Recipe
Places To See In Nova Scotia
CAPE BRETON ISLAND
TYPE OF TRAVELER: Adventurer and Nature Lover
WHERE TO STAY: Keltic Lodge
EXPERIENCE: Cape Breton Island is famous for the Cabot Trail, an epic curvy road trip with panoramic views of the ocean. If you're on vacation, I recommend taking a morning hike along the nearby Middle Head trail, then a drive through the Cape Breton Highlands National Park to Cheticamp. Keltic Lodge also has a gorgeous golf course if you're in to that sort of thing and a spa to help relax after a strenuous hike.
Read This: Review Of Keltic Lodge
Halifax
TYPE OF TRAVELER: City Slickers and Foodies
WHERE TO STAY: Westin Nova Scotian
MUST SEE: Halifax is a big city with a diverse food scene. You can taste everything from fresh seafood, locally crafted beer, and even Lebanese cuisine. One tip I got from a local — try a donair. It's sort of a like a gyro, but with spiced ground beef, tomatoes and onions. It's the perfect kind of fill-you-up snack to have before exploring the city's craft beer scene. Also worth checking out is the Halifax Seaport Farmers Market at the wharf, located next to the Canadian Museum of Immigration at Pier 21 which is Canada's equivalent to Ellis Island. Also, no trip to Halifax would be complete without stopping in for a drink at Roys, named after longtime bartender that's been mixing drinks there since 1963.
NOTABLES NEARBY: If you make a road tip out of it, there are two places you need to stop for a visit just outside of Halifax. The first is Just Us Coffee House off of Highway 1. They have a roastery and Fair Trade Museum on site, plus everything they serve is organic and made from scratch. Even the milk and creamer offered was from a local dairy, Fox Hill Farm. The pumpkin spiced latte we had there was the best we've had in our life. Seriously.
After stopping for coffee, just down the way a bit is a UNESCO World Heritage Site, The Landscape of Grand Pre, that's located right next to an award-winning winery. It's a nice place to stop and go for a walk along the vineyards and landscape stretch your legs. It's a little over an hour's drive outside of Halifax on the way to Digby.
DIGBY
TYPE OF TRAVELER: Foodies and History Buffs
WHERE TO STAY: Digby Pines Resort & Spa
MUST SEE: Digby is world renowned for their scallops, but they happen to by an idyllic vacation spot too. You can go for a nature walk, kick back with a cocktail in an Adirondack chair and watch the tides roll in the Bay of Fundy, or go for a fun little road trip. Nearby, you can take a short hike to Smuggler's Cove, go kayaking in Yarmouth and have lunch out on the water, or go for a guided ghost walk in the historic town of Annapolis Royal.
LISCOMBE
TYPE OF TRAVELER: Digital Disconnecter
WHERE TO STAY: Liscombe Lodge
MUST SEE: It was hard to leave the jaw-dropping ocean views of Cape Breton Island, but a stop in Liscombe was the perfect buffer back into the real world. We spent a couple of days completely unplugged, enjoying leisurely mornings sipping coffee by the river and then spending the day out in nature going for hikes, boat rides, and even a little yoga. Just a short drive from the lodge is a perfectly preserved town from the 1800s, Sherbrooke Village. With historic homes, a pharmacy, general store, and blacksmith's workshop all still standing, visiting Sherbrooke was like walking through history and a reminder that happiness can be found in the simplest of things. If you absolutely must check in with the world, Liscombe Lodge does have wifi available. But Pete and I thought it was nice to a little digital detox before the end of our trip.
Does all of this sound wonderful? Don't know where to start? There are direct flights from many US cities into Halifax, so you could always start there, go down to Digby, drive up to Cape Breton, and then visit Liscombe for a little digital detox on your way back to Halifax to end your vacation. If you have a little bit more time, you could start in Portland, Maine, take the Nova Star Ferry over to Yarmoth, then follow our exact road trip, ending by taking a ferry back over to New Brunswick and then driving back down to Portland, Maine.
Here are a few more photos to whet your appetite for Nova Scotia …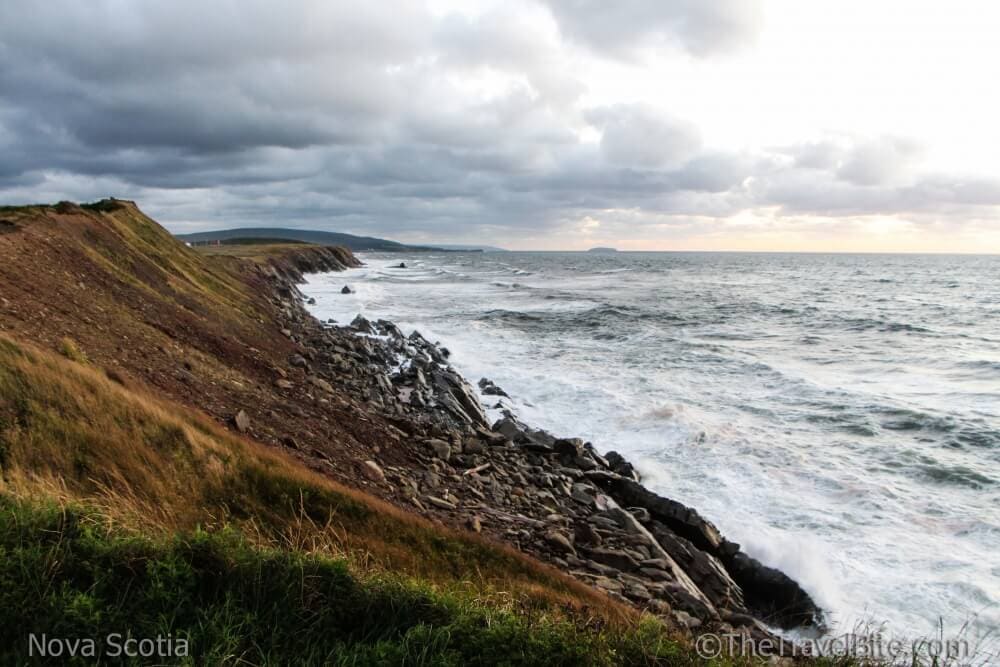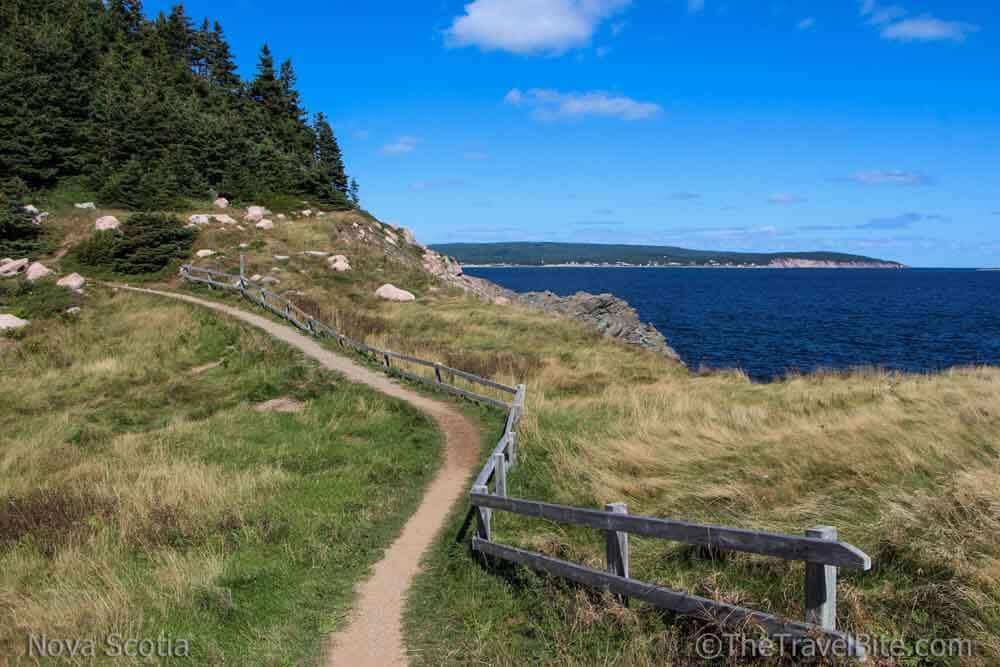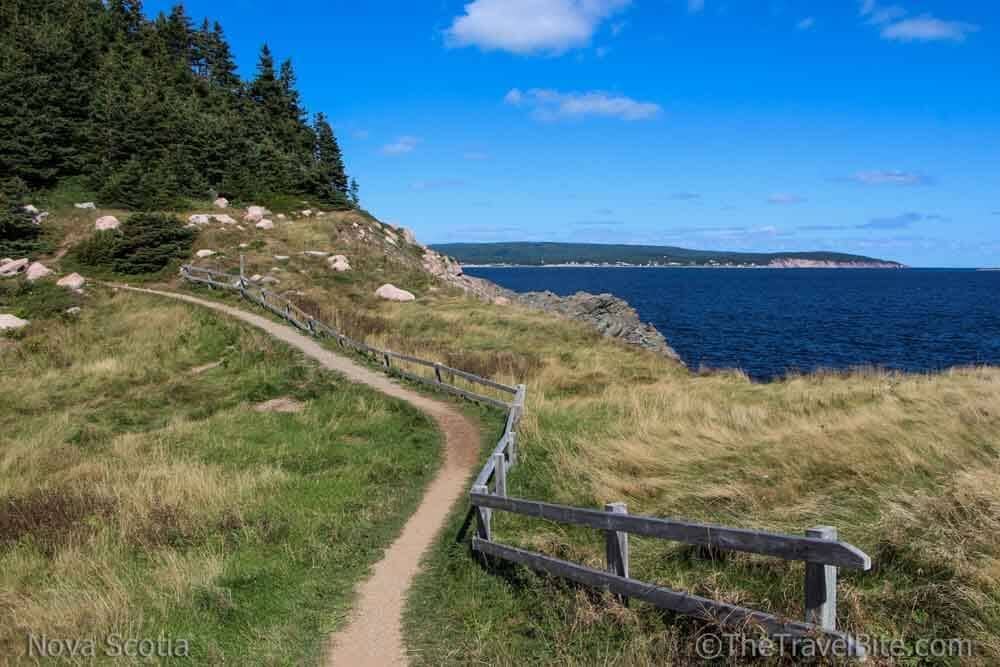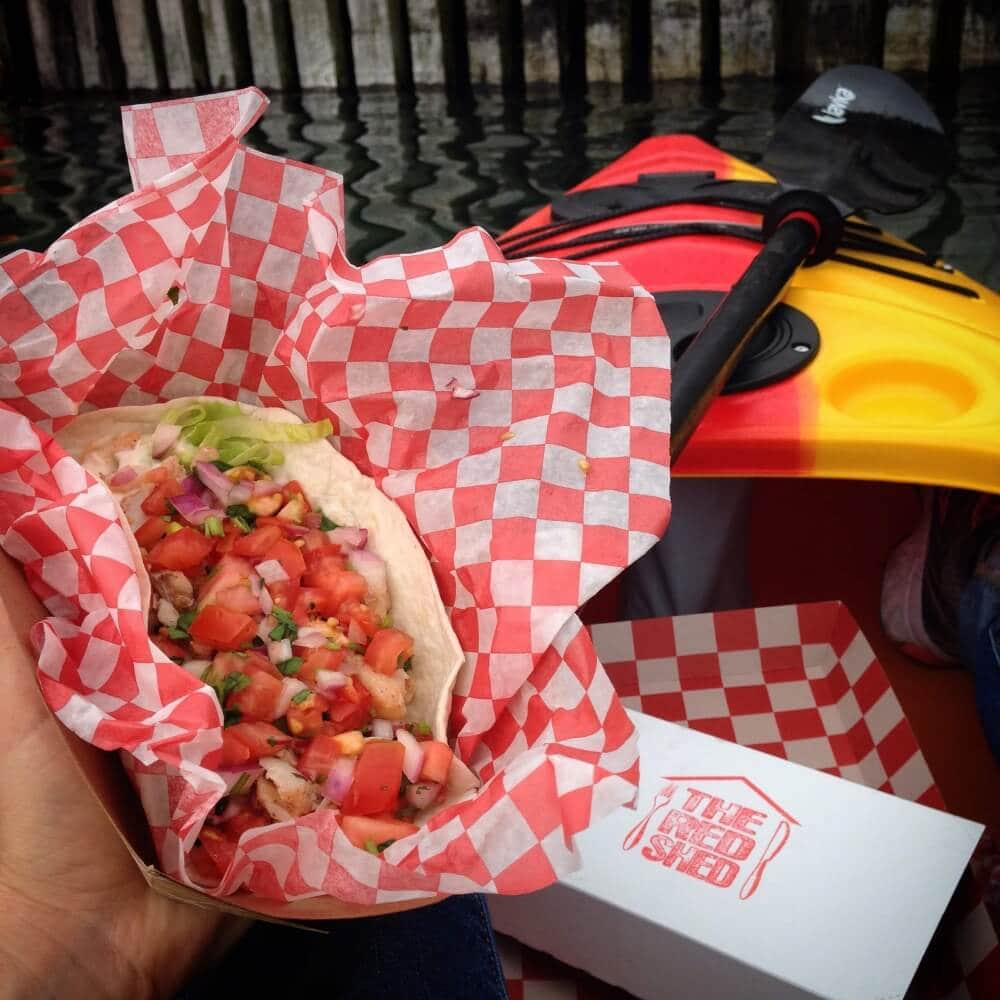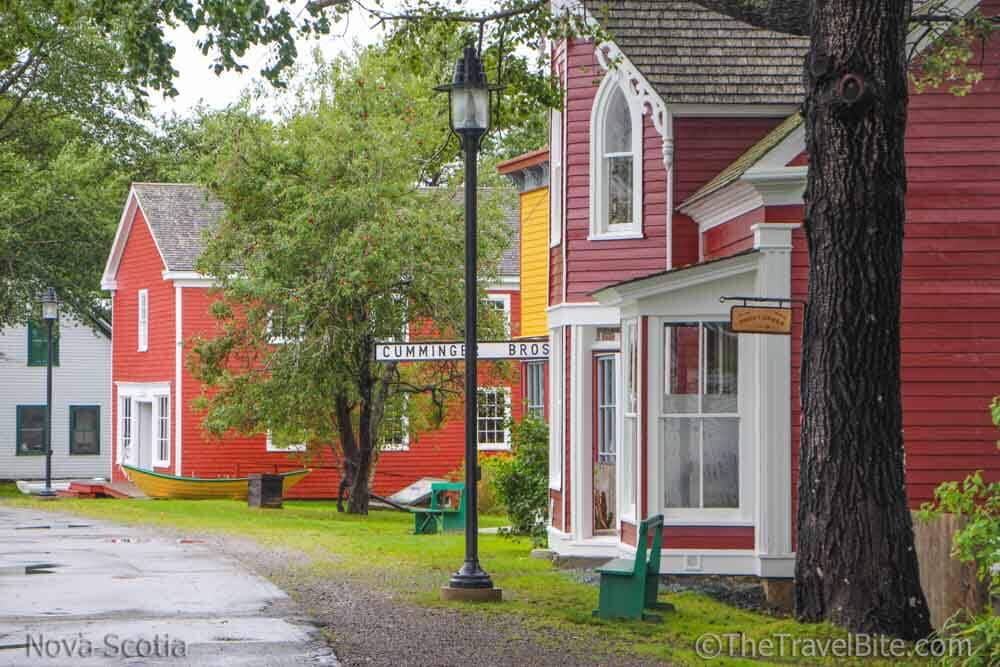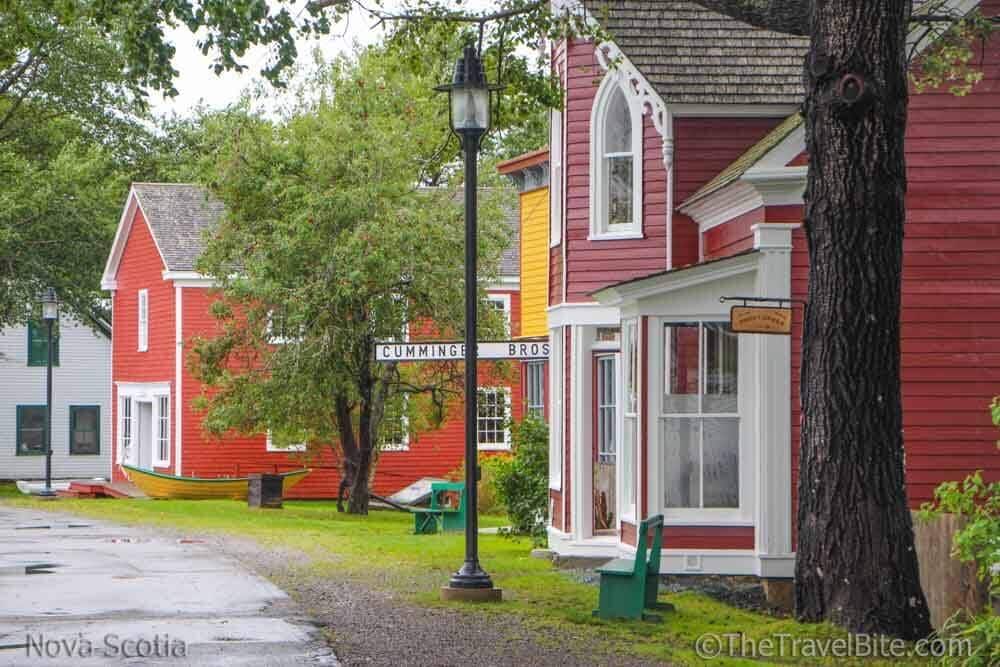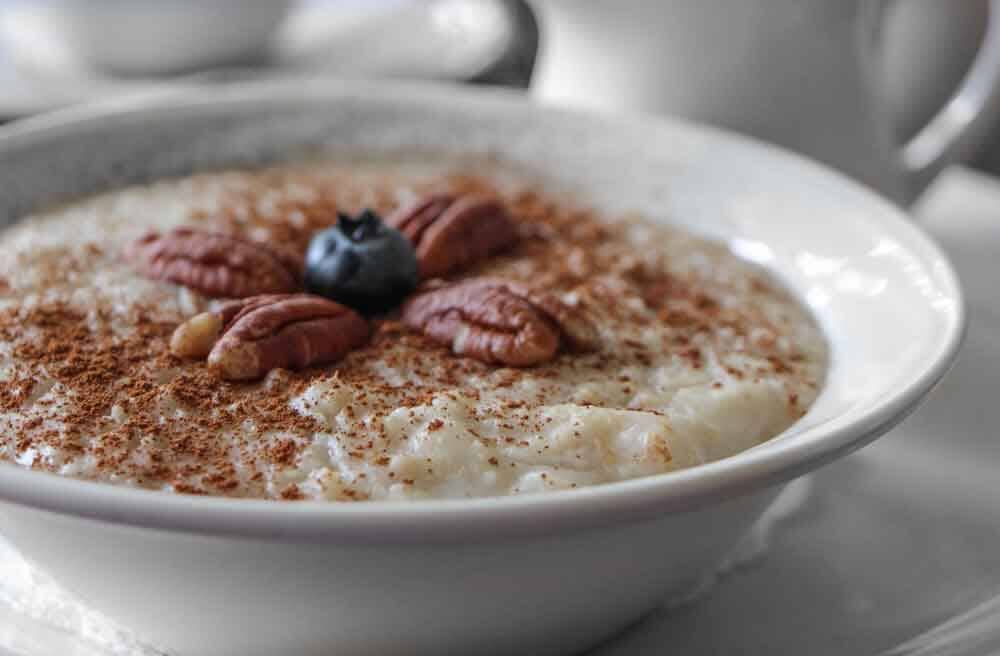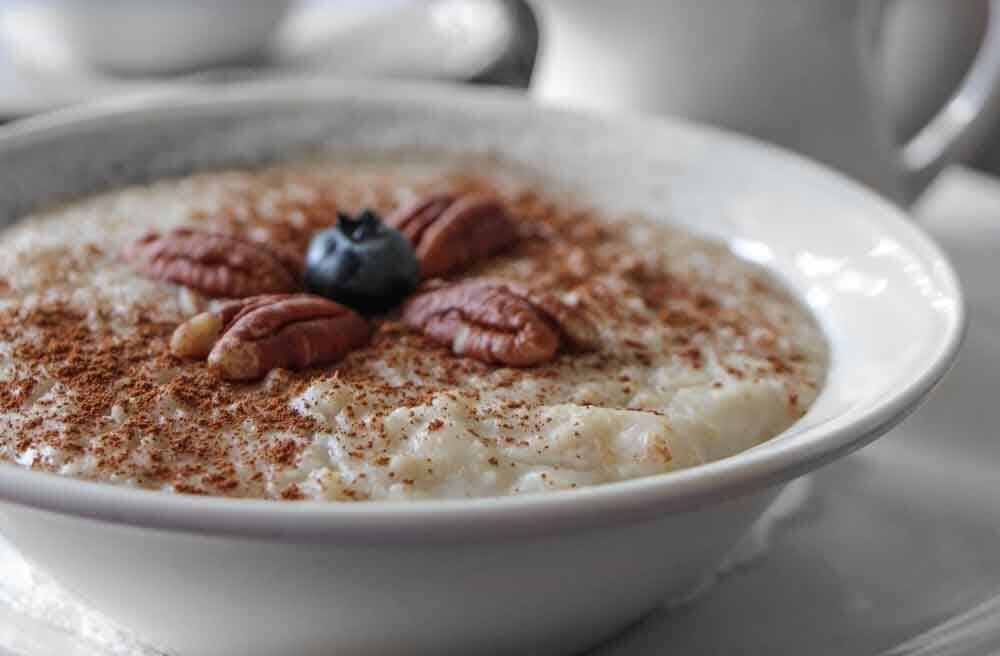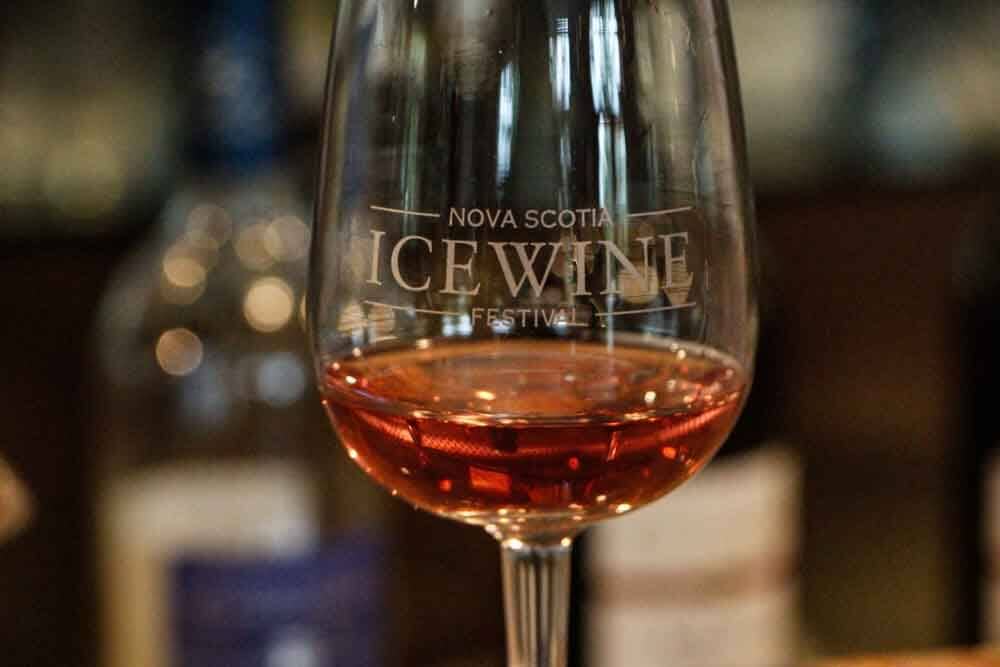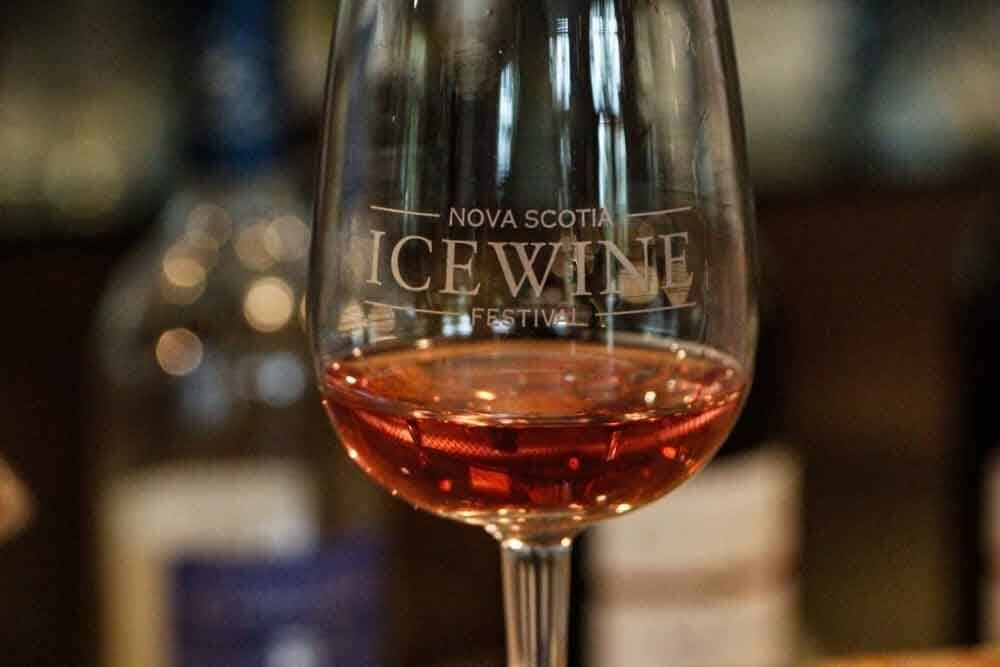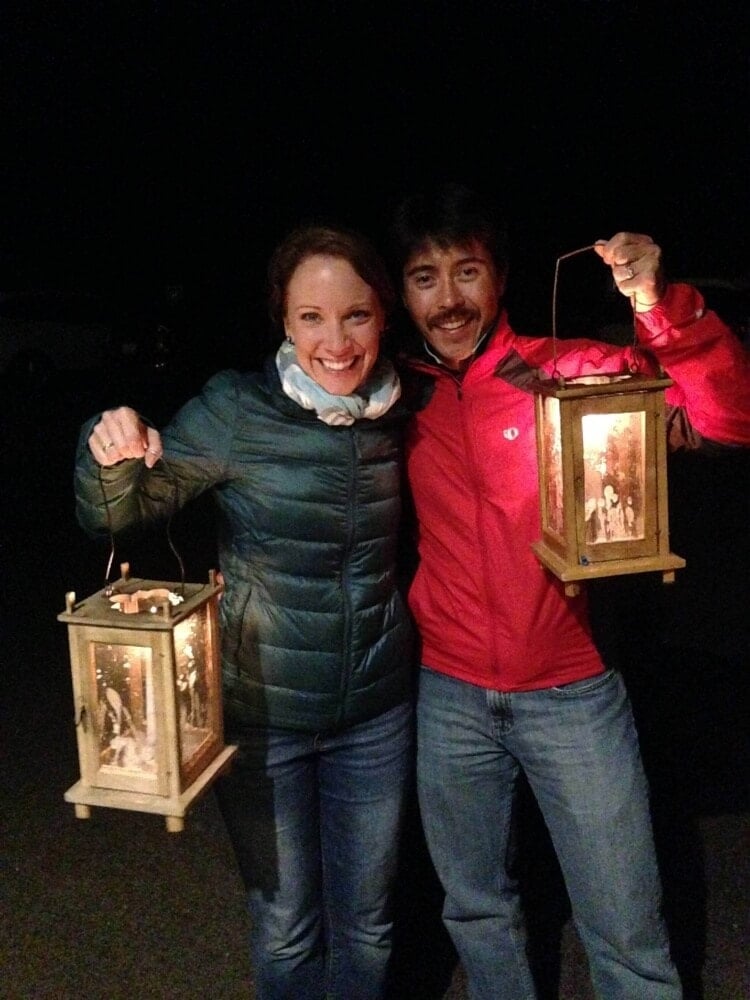 Did you find this post helpful? Pin It and save it for later! 🙂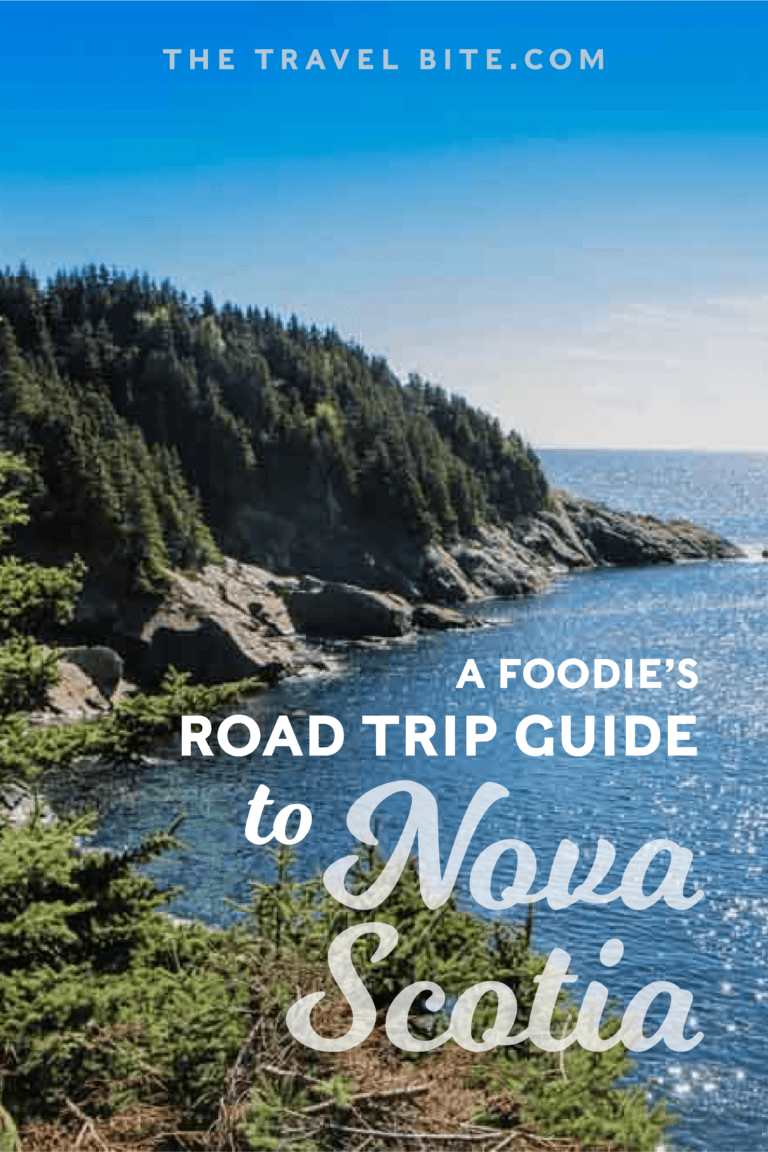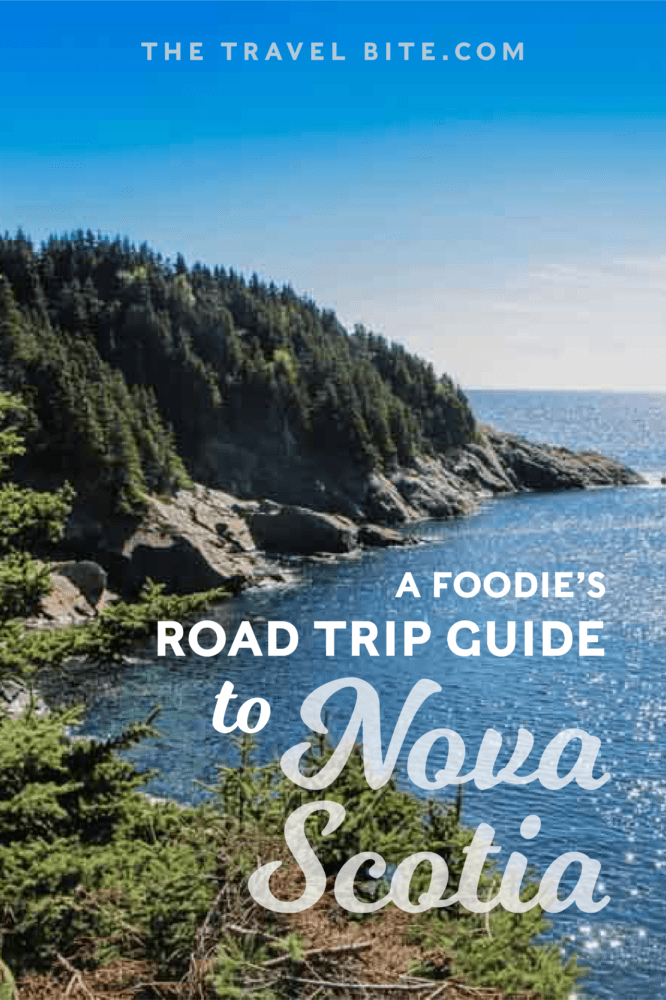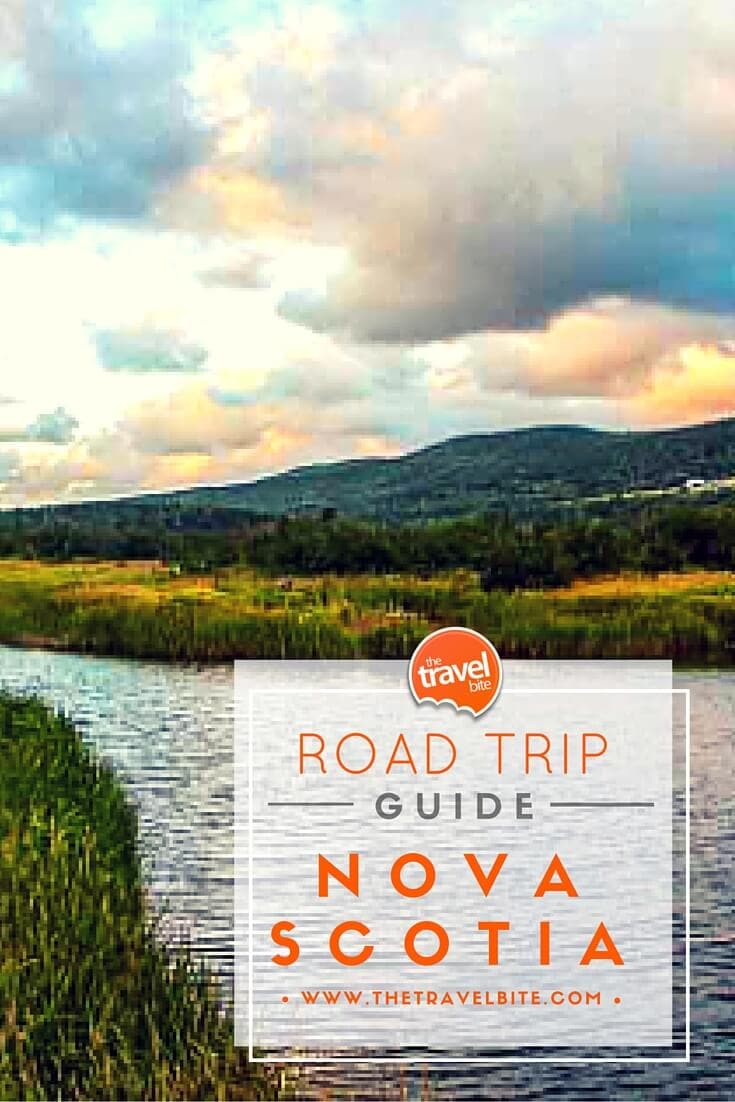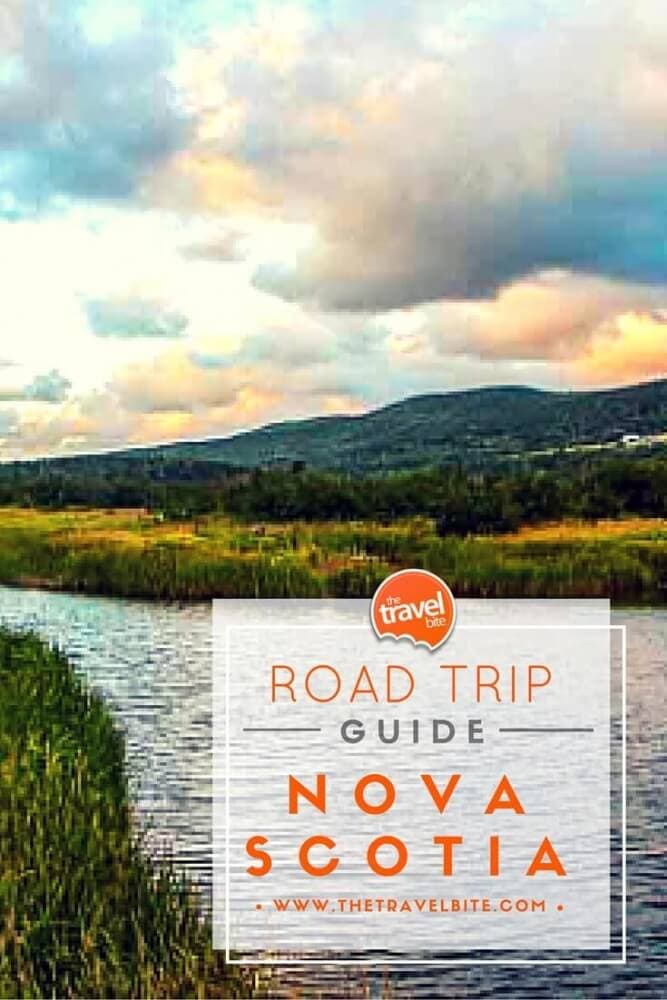 Disclosure: Our trip to Nova Scotia was sponsored, but The Travel Bite maintains full editorial control of the content published on this site. All content, ideas, and words are my own.