This post is sponsored by the Grand Ole Opry.
Traveling for music has moved up on my priority list, especially since 2016 when it seemed that unlucky year was going to take every last one of our favorite music icons. So now, if there's a concert or festival I've been meaning to see, it's going from my some-day list right into my planner. And for music-lovers like me, the Grand Ole Opry is one of those bucket list travel experiences. The Opry is the longest-running radio broadcast in US history, launched countless musical careers, and is even the reason Nashville is nicknamed Music City.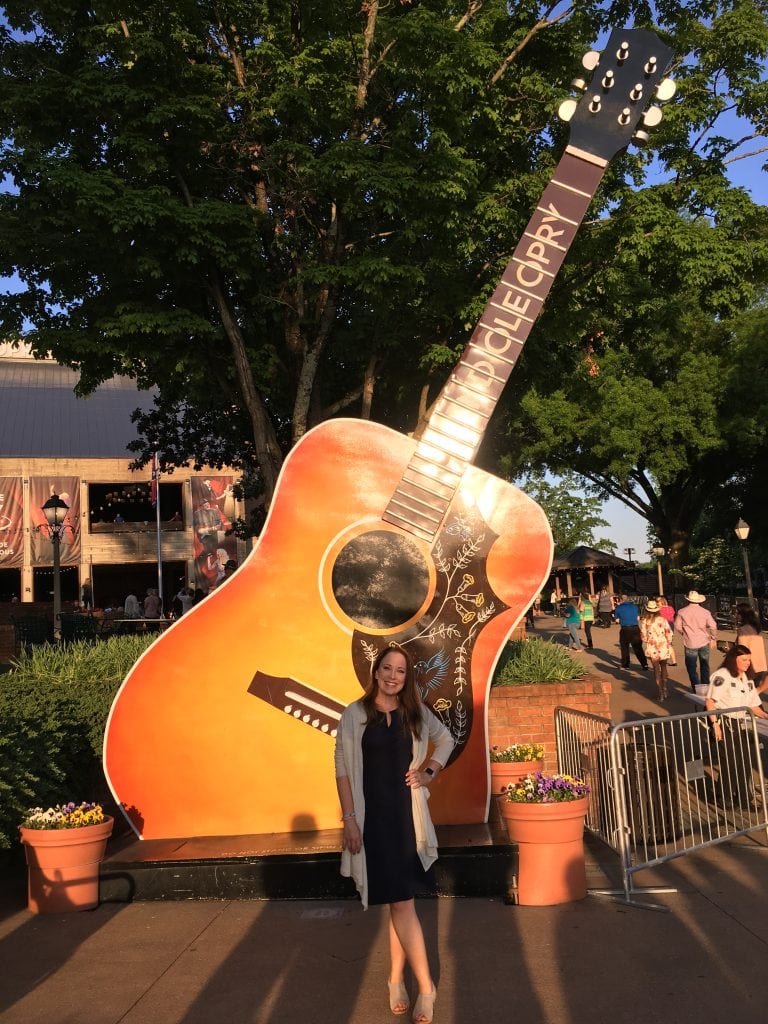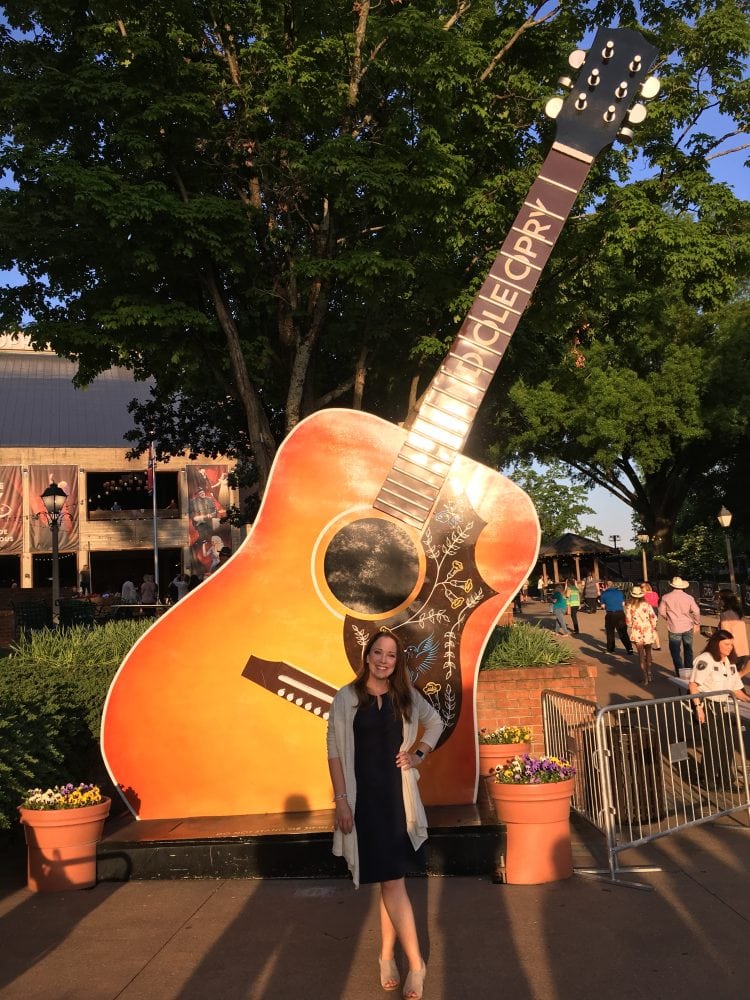 Growing Up Around Music
Something most people don't know about me — I grew up a roadie. For those unfamiliar with the term, a roadie is pretty much any non-muscisian that travels in support of a band. My step-father is a musician and sound engineer, so as a teen I'd spend my weekends traveling with my mom to catch up with him and whichever band he was working with at the time. I'd hang out backstage doing my homework while listening to the likes of Derek Trucks, Greg Baril, and 38 Special. My parents even bought me a guitar when I was 13, but I was more interested in dancing to music than playing it. Since being backstage feels so familiar and was part of my childhood, going on a tour behind the scenes at the Grand Ole Opry was a must during my recent trip to Nashville.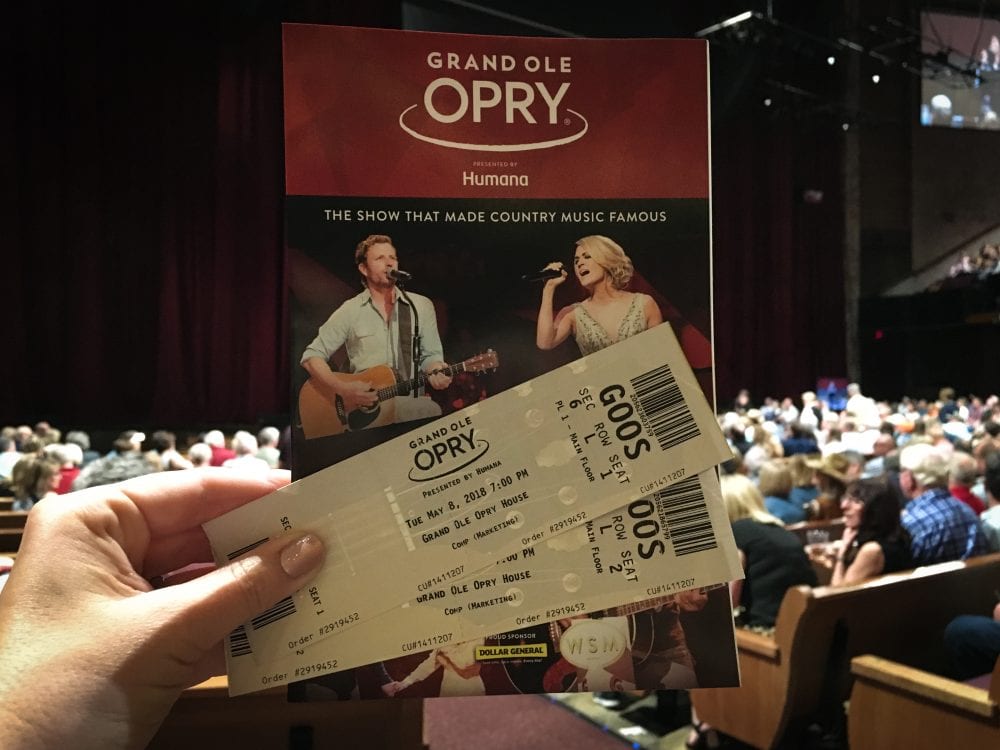 The Opry Backstage Tour
For my first night in Nashville, I had tickets to see a show at the Grand Ole Opry to set the tone for a stay in city so influenced by music. I arrived early to take pictures in front of the big guitars outside and find my seat among the church pews. Since it's a live broadcast, the pace of the show was fast, with multiple musicians taking the stage. Even though my personal playlists might have more rock than country, I couldn't help but sway along to the music by stars like Kalie Shorr and Chris Janson.
During intermission, I was escorted backstage for a tour. We walked through the same entrance the musicians walk through, went inside the dressing rooms, and even got to pause for a moment and listen to Rascal Flatts warming up for the next set. The best part, though, was walking out on stage and seeing the lights, curtains, and audience from the musician's perspective. You can't help but feel in awe of the Grand Ole Opry's connection to the history of music.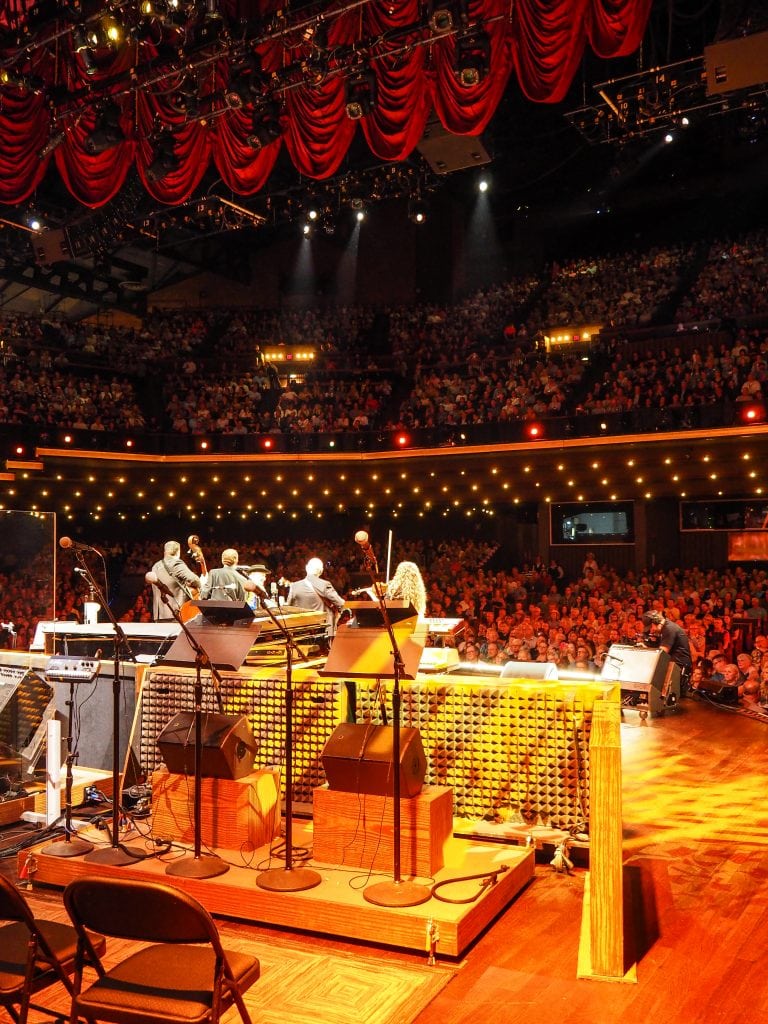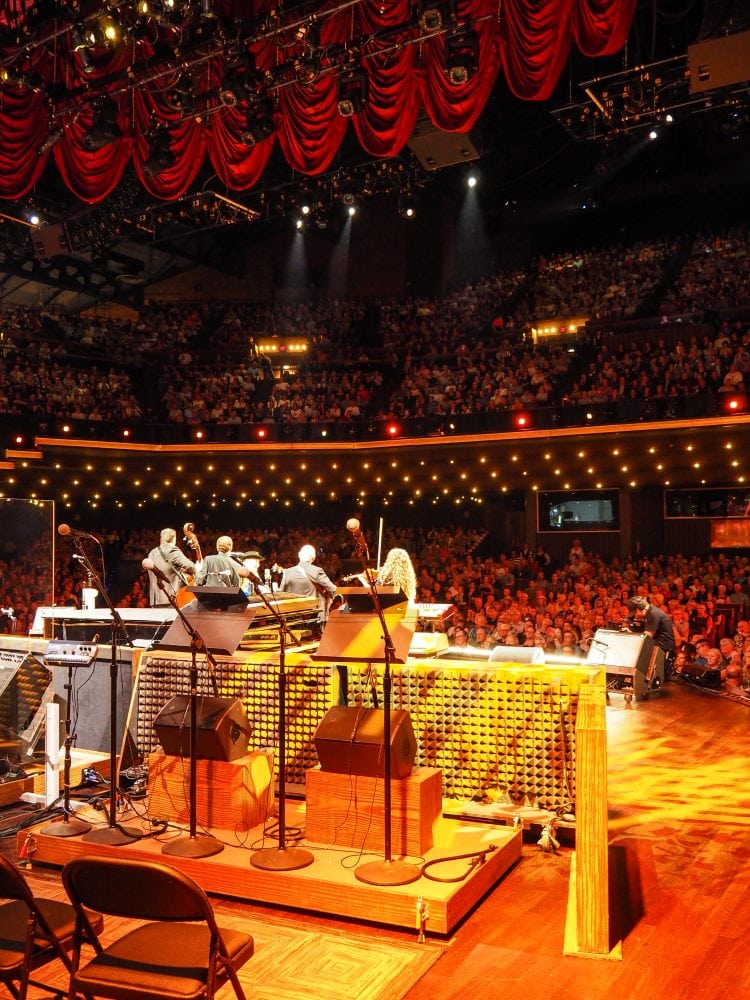 Ryman Auditorium 
I explored more of downtown Nashville visited one of the former homes to the Grand Ole Opry —  Ryman Auditorium. The Ryman is just one of five previous locations of the Grand Ole Opry, but it is probably the most famous. Originally built as a tabernacle, it has the stained glass and chuch pews that made the Opry become known as the "mother church" of music. It's also where Johnny Cash's famously performed of Ring Of Fire, and where Minnie Pearl performed wearing her signature straw hat with dangling price tag.
But what I was most surprised to learn about was the story of Lula C. Naff, the widowed mother who, according to The Ryman's historical record, "took a bold risk and leased the entire building as an independent agent in an era when women didn't even have the right to vote. Lula filled the pews night after night with audiences hungry for the biggest names in music, theater and entertainment." I love a good story about strong women with a vision. She booked entertainers like Harry Houdini, Marian Anderson, and the Imperial Russian Ballet before the Opry moved in during the 1940s.
Seeing a live show at the Grand Ole Opry, going on a backstage tour, and then visiting the historic Ryman Auditorium all in one trip was truly a well-rouned music bucket list experience.