I recently hosted a Facebook Live video to chat about my favorite travel jewelry organizer ideas – from jewelry organizer fails, to fashion-forward boxes, and even an easy and frugal way to keep your necklaces from tangling. While I normally keep things simple when it comes to jewelry, especially since my camera ends up being what I wear around my neck when I travel, I've been thinking ahead about a few festive occasions where I'll want to pack a bit more jewelry than I'd normally bring. Here's a quick list of how I usually organize my jewelry when I travel.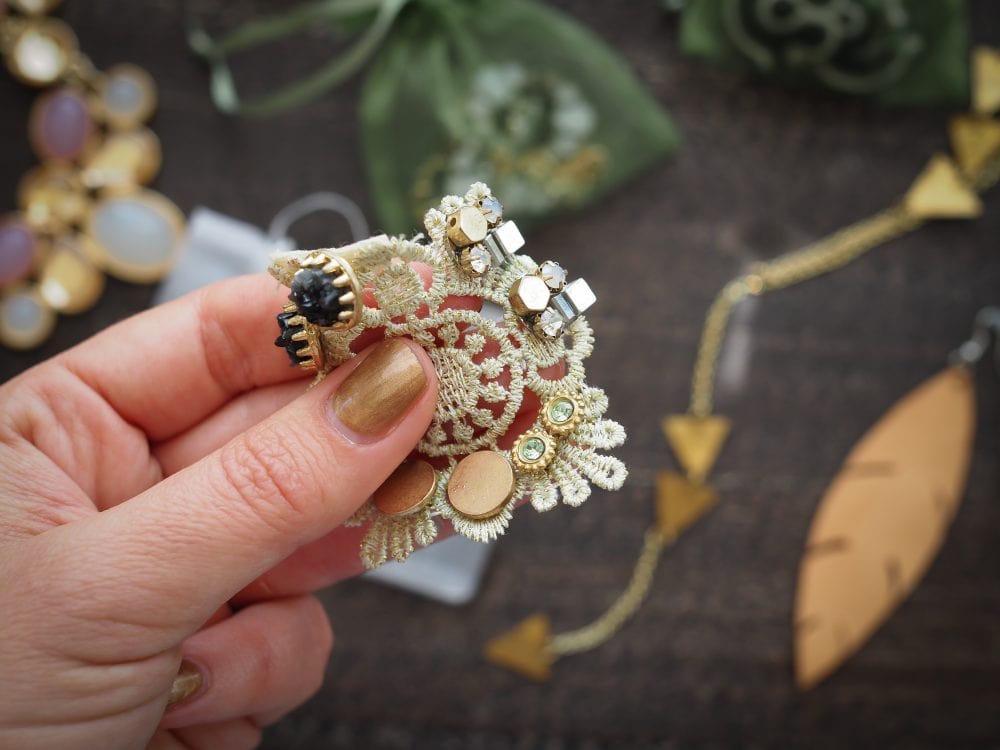 1 – Use A Piece Of Lace 
This is probably my favorite tip or travel hack for organizing jewelry. Using a small piece of lace is the best way to keep all your stud earrings together. Before this trick, I'd always seem to loose one of these small pieces, or end up digging around my bag for one that fell to the bottom. Look for bridal gown trim remnants, or lace appliqués you can cut down to the size you'd prefer. Vintage lace is a beautiful and Amazon has lace in shape of flowers or pineapples.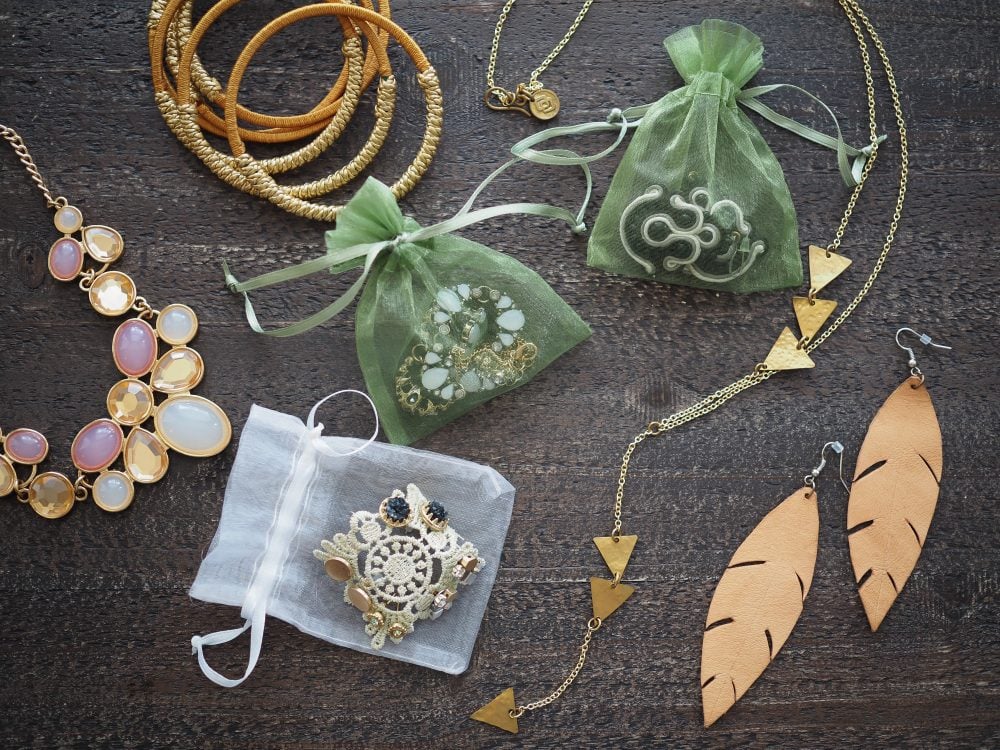 2 – Organza Bags
My second favorite jewelry organizer for travel is simply a multipack of organza bags. They're a great way to maximize space and keep necklaces from getting tangled. The trick is to use one piece of jewelry per bag. And I love that the material is soft and you can easily see through it to pick out what you want to wear. Another great advantage to using organza bags is that you can tuck them inside zippered pocket of your luggage to hide your jewelry and keep it safe.
Read This: Our list of best packing tips.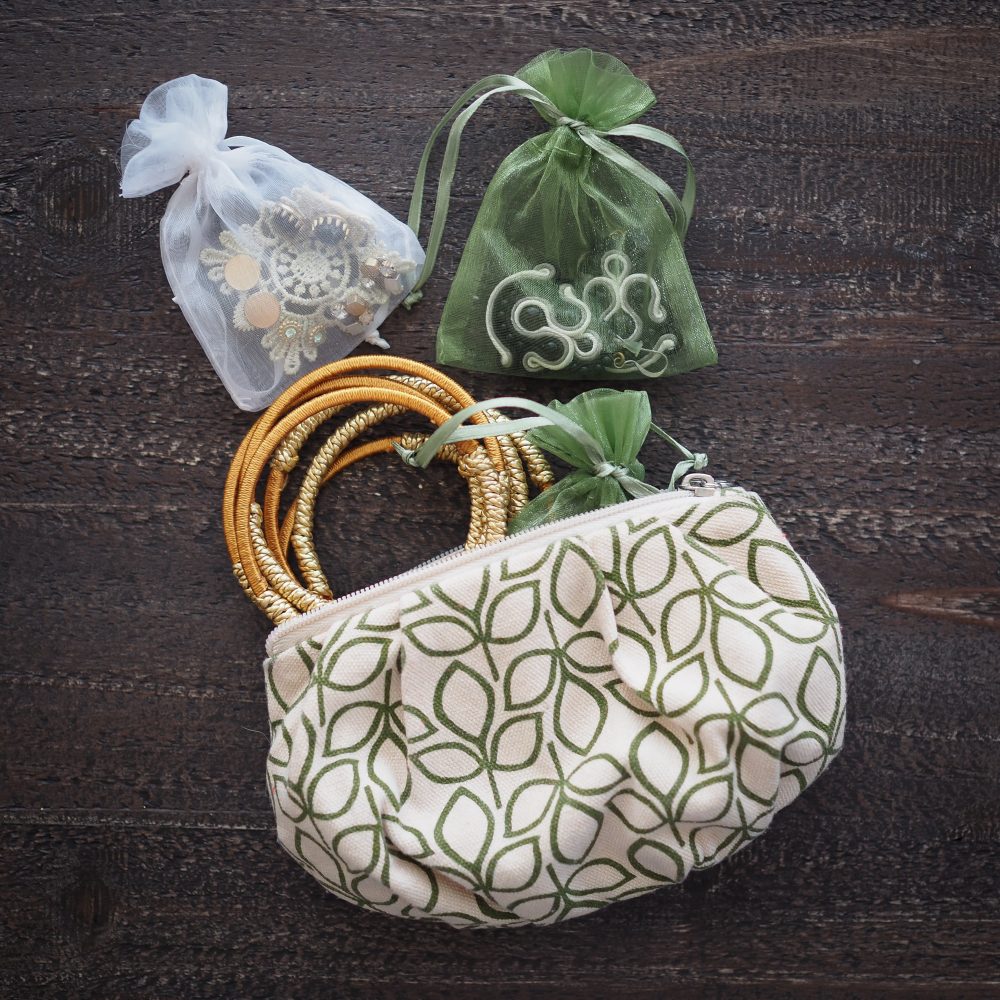 3 – Turn A Makeup Bag Into A Jewelry Pouch
Once you have all of your jewelry separated into individual organza bags, you can store them in a small makeup pouch to keep them together. If you're flying to a destination, you keep this pouch in your purse to store your jewelry while going through security. Then once you've arrived at your destination, the jewelry you want to wear is easily accessible. Plus, a makeup pouch is a pretty inconspicuous piece for holding valuable things.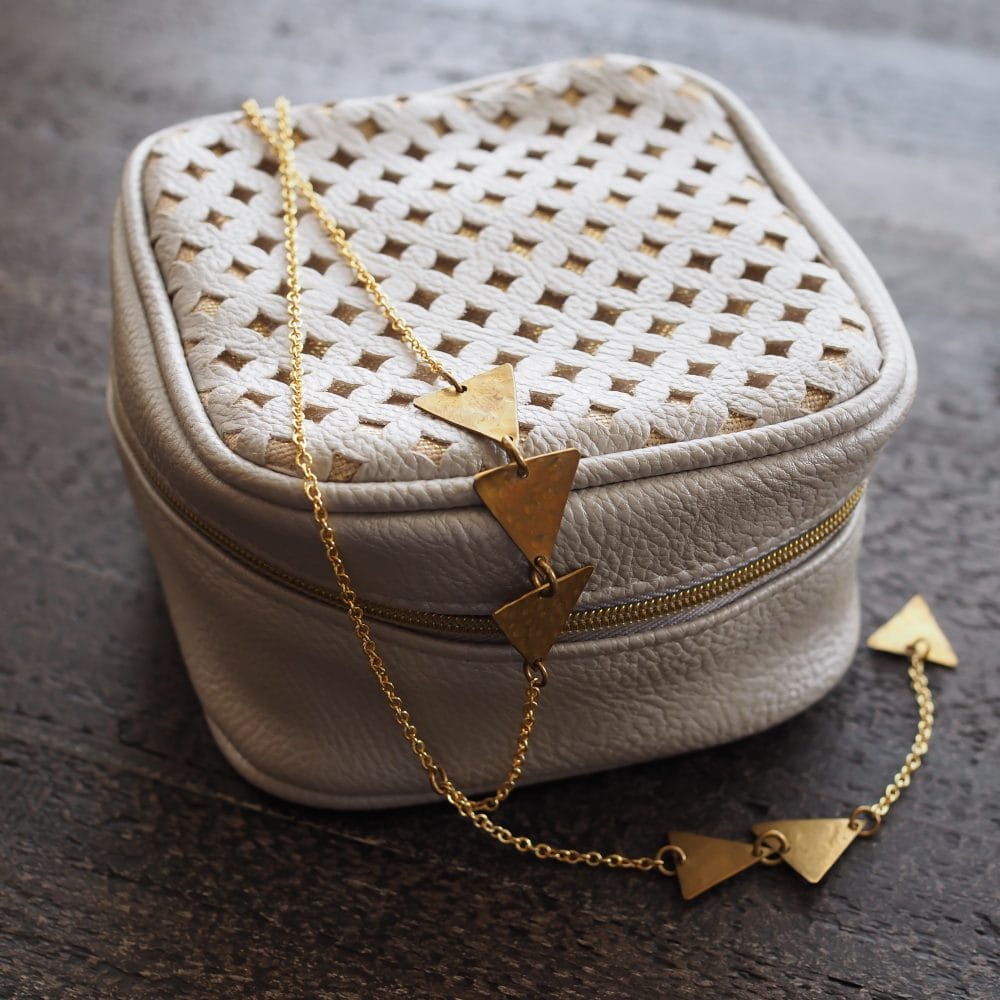 If you love these DIY travel jewelry organizer ideas, but still want to use something more traditional, I love small travel jewelry boxes. Remember, you always want to thing about saving packing space, so I recommend a travel jewelry case that packs flat, or a box that is small and square. Soft-sided or padded are good too since you can press out the air to give yourself more packing room.
Pro-Tip:  Avoid jewelry rolls, or roll-up cases. I've used a few of these over the years and have found the the rolling action damaged a few necklaces. Now I have these types of jewelry organizers hanging in my closet instead.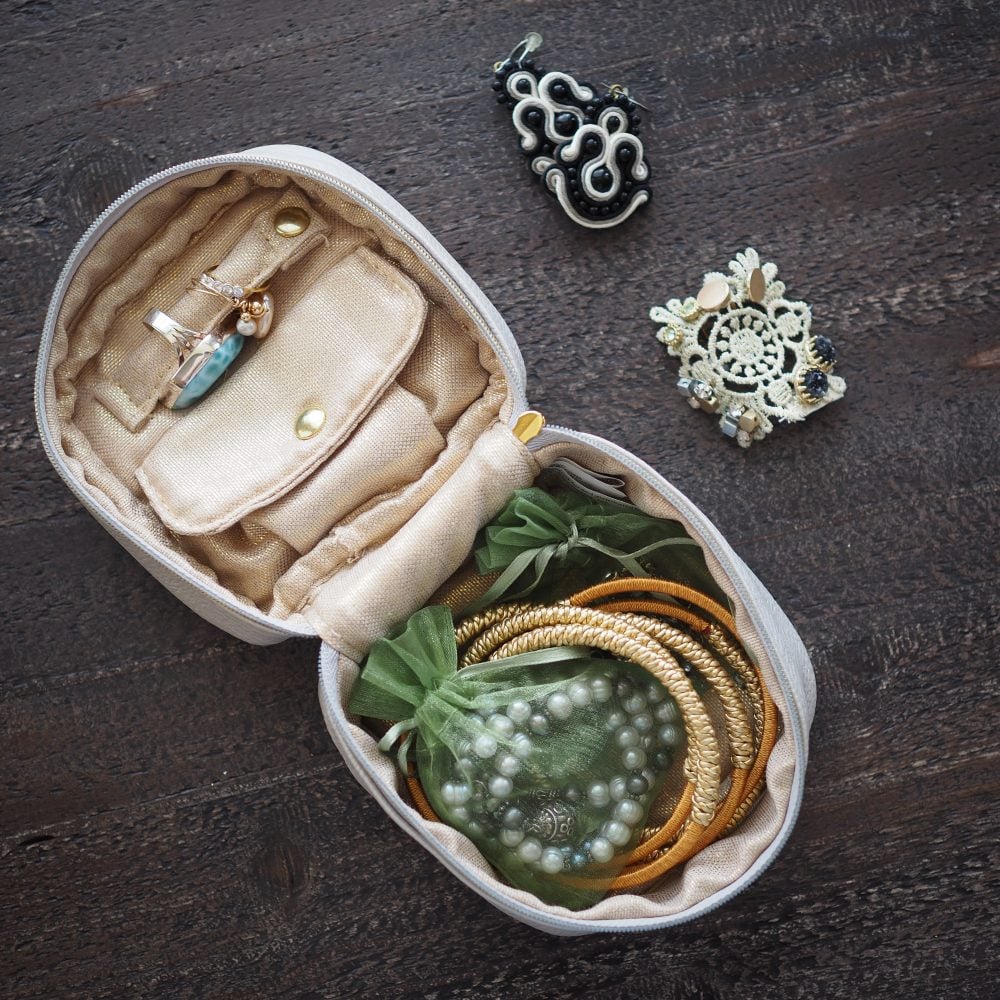 Want to save these ideas for later? Pin them!