Hot Butterbeer was a tradition in Britain, long before the Wizarding World of Harry Potter came along. Doing a bit of research, I found one historic recipe for butterbeer that dates back to 1588 as recorded in The Good Huswifes Handmaide for the Kitchin. (Yes, that's really how it is spelled!) How's that for a mysterious vintage drink!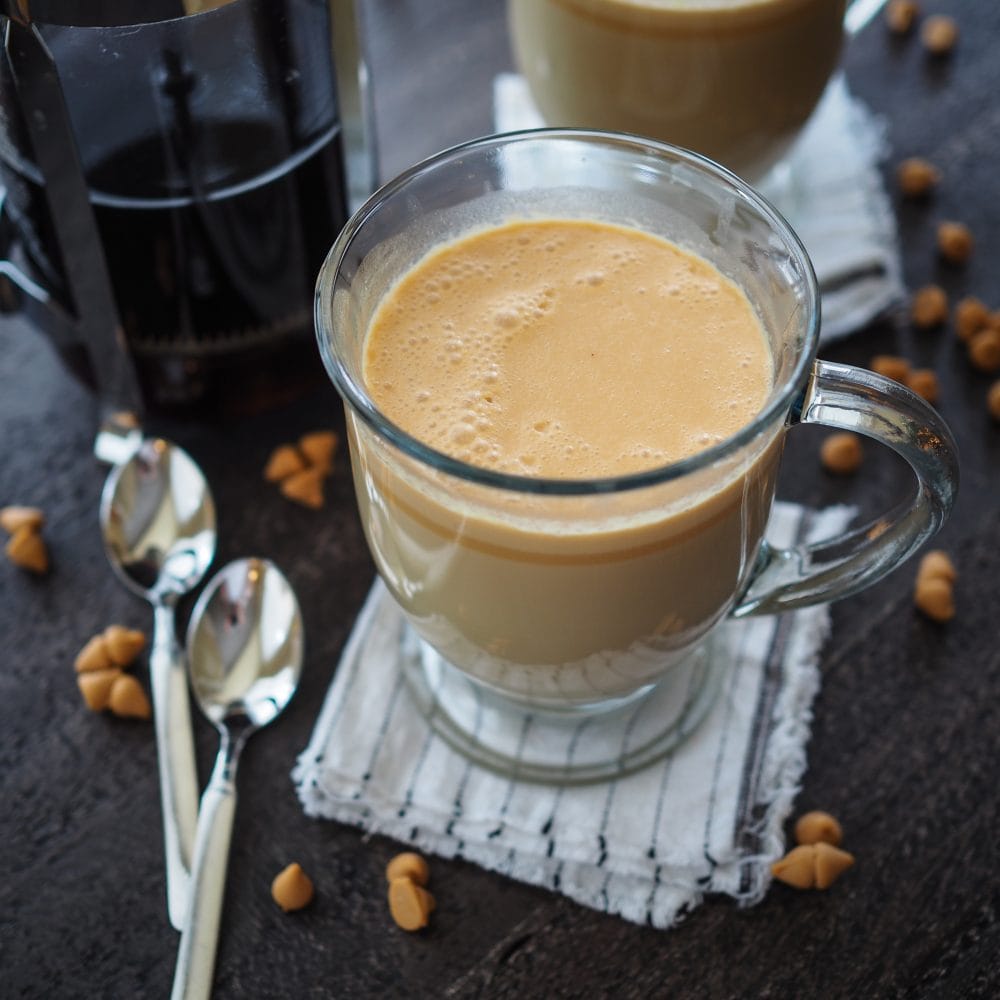 During Christmastime at the Wizarding World, hot butterbeer is available in Diagon Alley and Hogsmeade — and it is divine! Hot, buttery, and flavorful, it is by far my favorite butterbeer drink available at Universal Orlando. I think the only thing that would make it more perfect is a shot of espresso. Which, if you're visiting the park, I recommend walking your hot butterbeer over to Starbucks and ordering an espresso to add to it. (That's what I typically do!)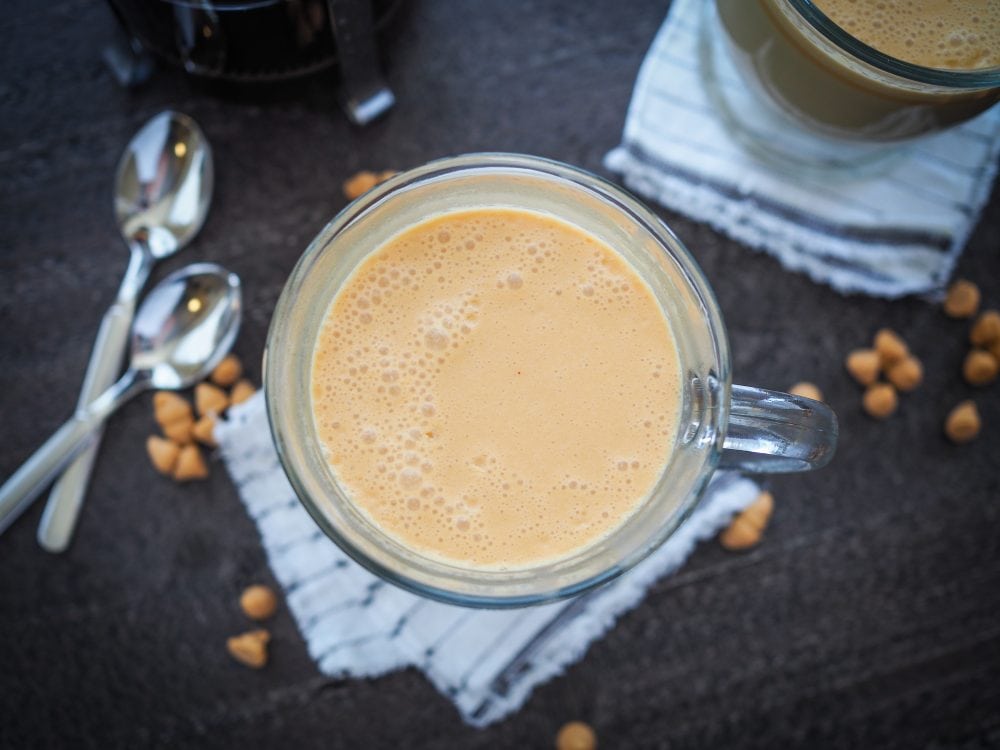 HOT BUTTERBEER RECIPE – TASTE TESTED AND APPROVED!
If you'd like to make hot butterbeer at home, I've tested and tweaked this recipe to get it at close to what we experienced at the Universal Orlando Resort's Wizarding World of Harry Potter.
Our first test round of this hot butterbeer recipe tasted great, but wasn't quite the "hug in your mouth" we were expecting. The second and third tries were very sweet and too syrupy. The fourth round of recipe testing, however, was just right. After I added the shot of coffee, took a sip, I swear Weasleys' Wildfire Whiz-bangs starting popping in my living room.
This hot butterbeer recipe below includes a splash of coffee. But you can certainly make this without coffee and just do a regular hot butterbeer by using hot water. Personally, I think the added coffee is great! It's up to you, though, and both options taste delicious.
HOT BUTTERBEER INGREDIENTS
Putting together your shopping list? Here are the ingredients you'll need for this hot butterbeer recipe.
Butterscotch Chips
Sweetened Condensed Milk
Salted Butter
Whipping Cream
Cream Soda
Coffee (Optional)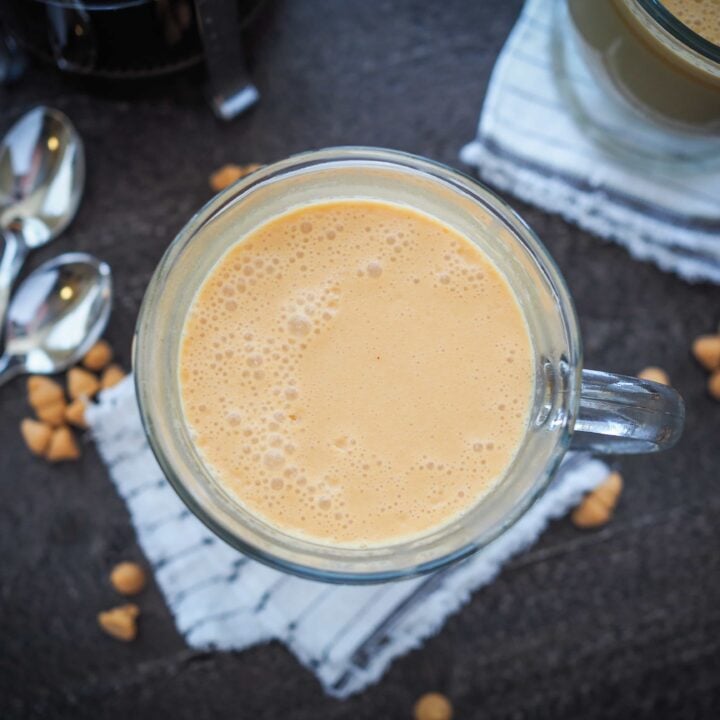 Hot Butterbeer
Ingredients
1 Cup Butterscotch Chips
1 Cup Sweetened Condensed Milk
6 Tbsp Salted Butter, cubed
8 ounces Whipping Cream
1 Cup Cream Soda, room temperature
1 pot Freshly Brewed Strong Coffee (Or hot water to make this caffeine free)
Instructions
Add butterscotch chips and butter in a large glass microwavable measuring cup.
Heat in microwave for 30-45 seconds, then stir together until well blended. (Depending on your microwave, you might need to repeat this step to get all the butterscotch chips to melt)
Add sweetened condensed milk to butterscotch mixture, stir together, and heat in microwave for an additional 30-45 seconds.
In a separate bowl, or stand mixer, whisk the whipping cream on high speed until foamy and bubbly, but not stiff.
Add 1 cup cream soda to whipping cream and continue to whisk for 1 minute.
To serve, divide the butterscotch mixture evenly among 6 muggle-sized mugs. Pour hot freshly brewed coffee (the stronger, the better) over the butterscotch mixture in each mug until it's about 3/4 of the way full. Stir with a spoon until butterscotch mixture is well blended with the coffee.
Next, spoon 3-4 tablespoons of the cream soda whipped cream into each mug and lightly stir so as to not disturb the foamy bubbles.
Notes
Coffee Swap: If you'd like to make these caffeine-free, you can certainly use decaf coffee. Or, simply use hot water in place of the coffee.
Nutrition Information:
Yield:

6
Serving Size:

1
Amount Per Serving:
Calories:

575
Total Fat:

39g
Saturated Fat:

26g
Trans Fat:

1g
Unsaturated Fat:

10g
Cholesterol:

93mg
Sodium:

198mg
Carbohydrates:

53g
Fiber:

0g
Sugar:

53g
Protein:

6g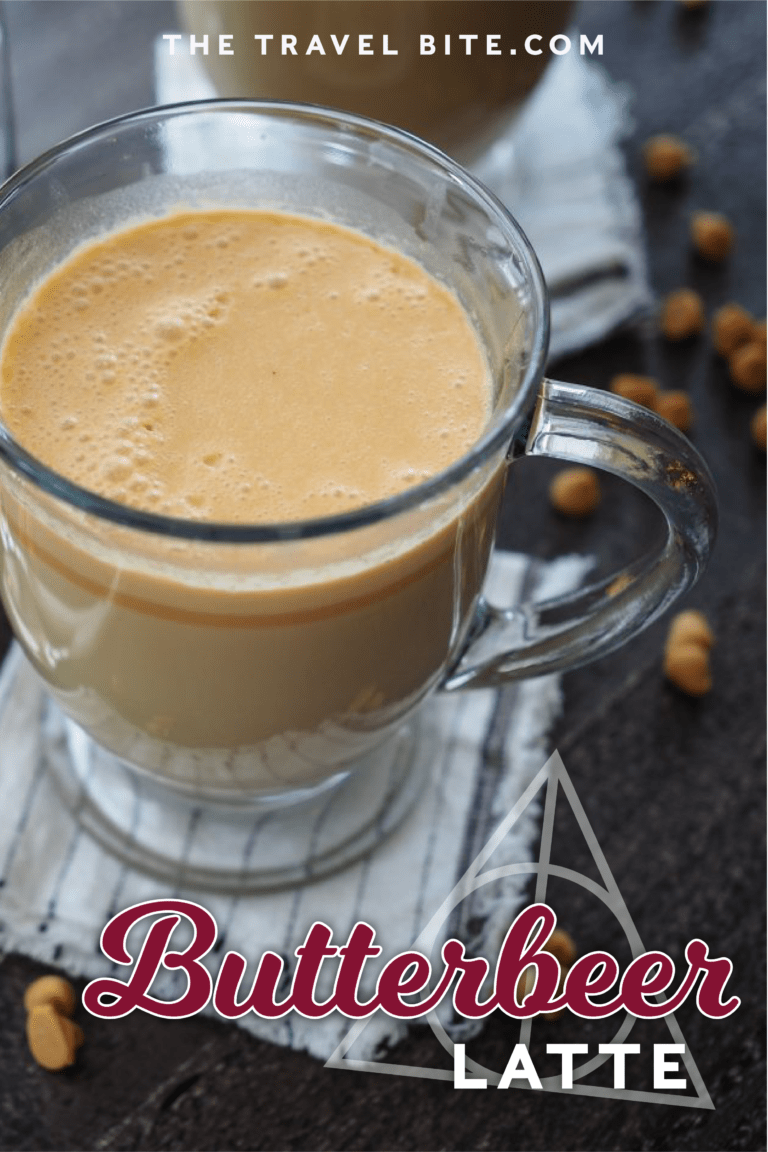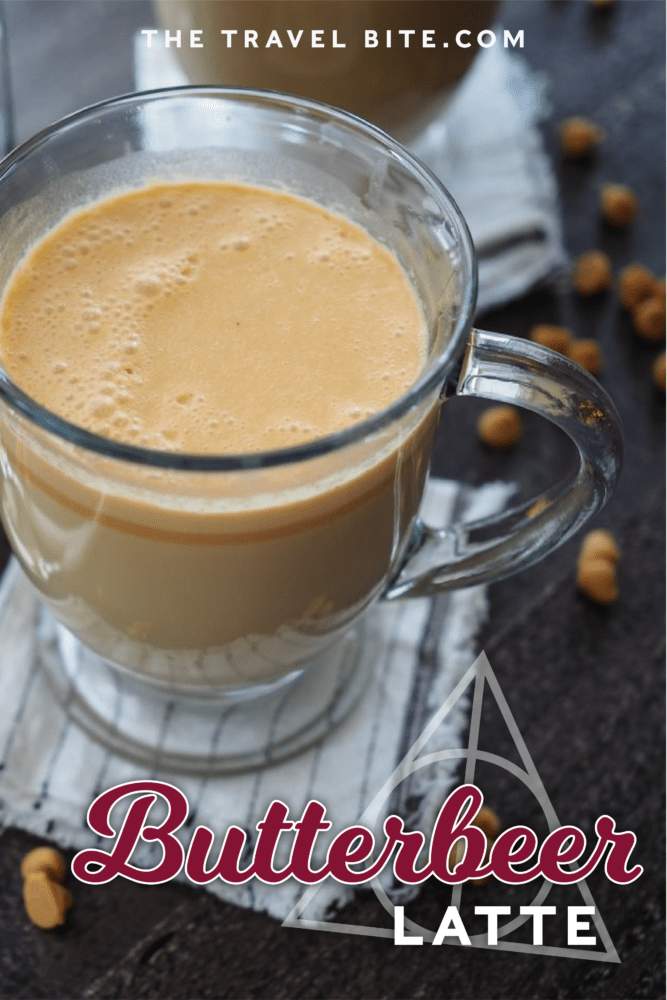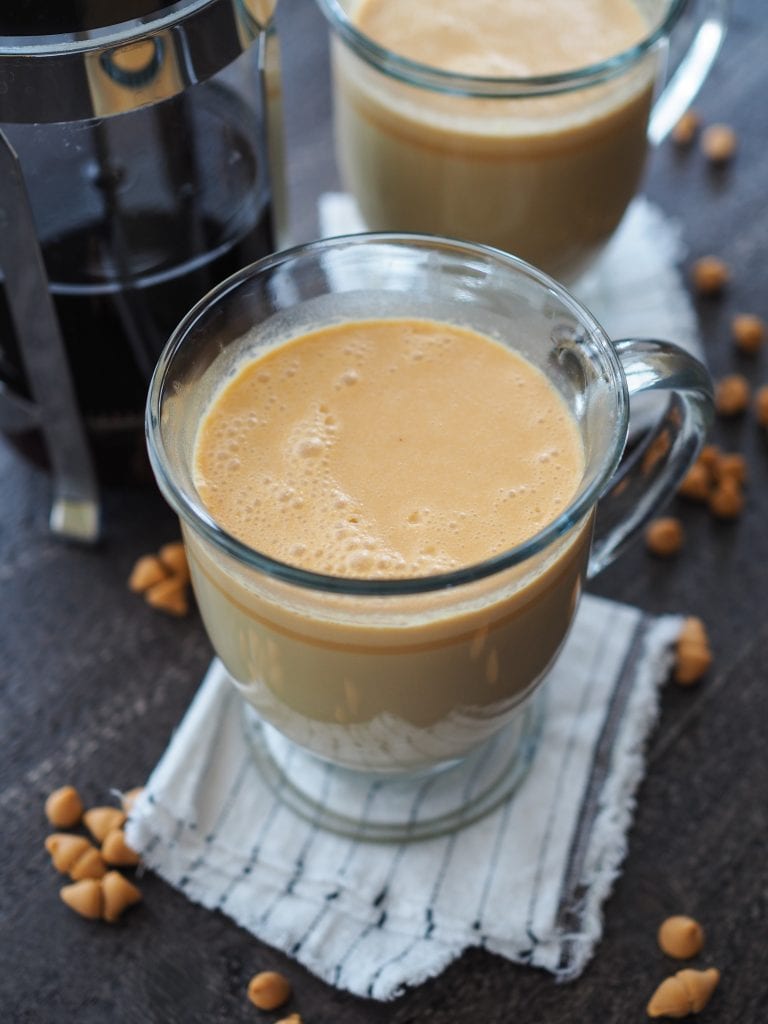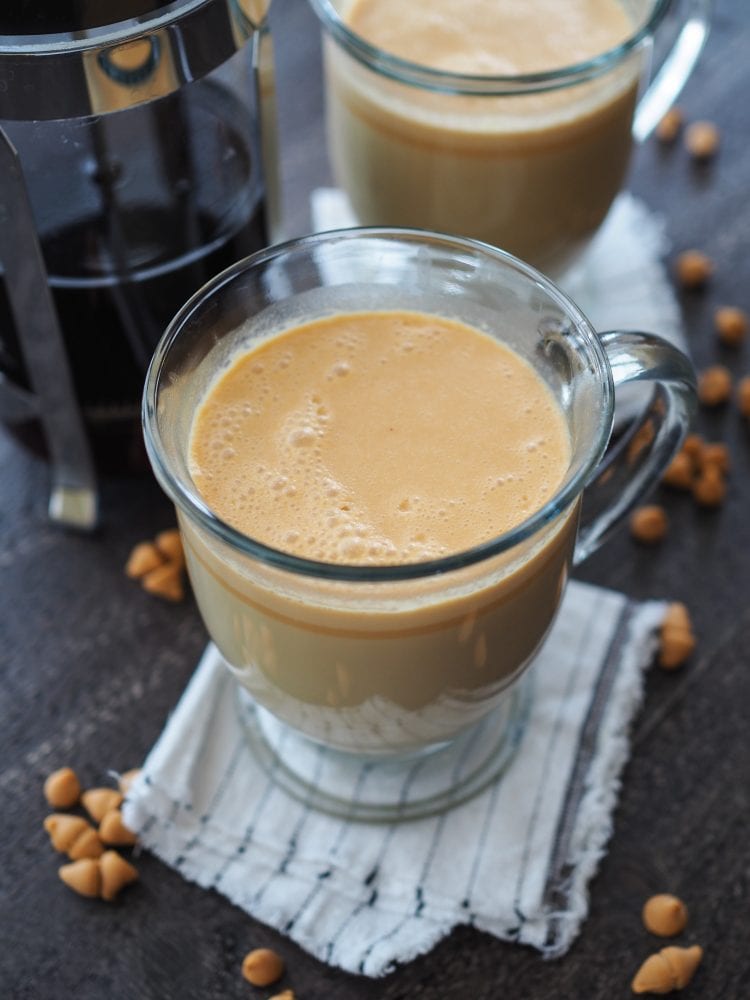 Originally published Dec 13, 2017. Updated 2020.