Columbia's 1905 Salad is one of my favorites. It's a bit like a Cuban sandwich in salad form, and the secret is in the sauce. But I'll get to the dressing that makes this salad irresistible in just a minute.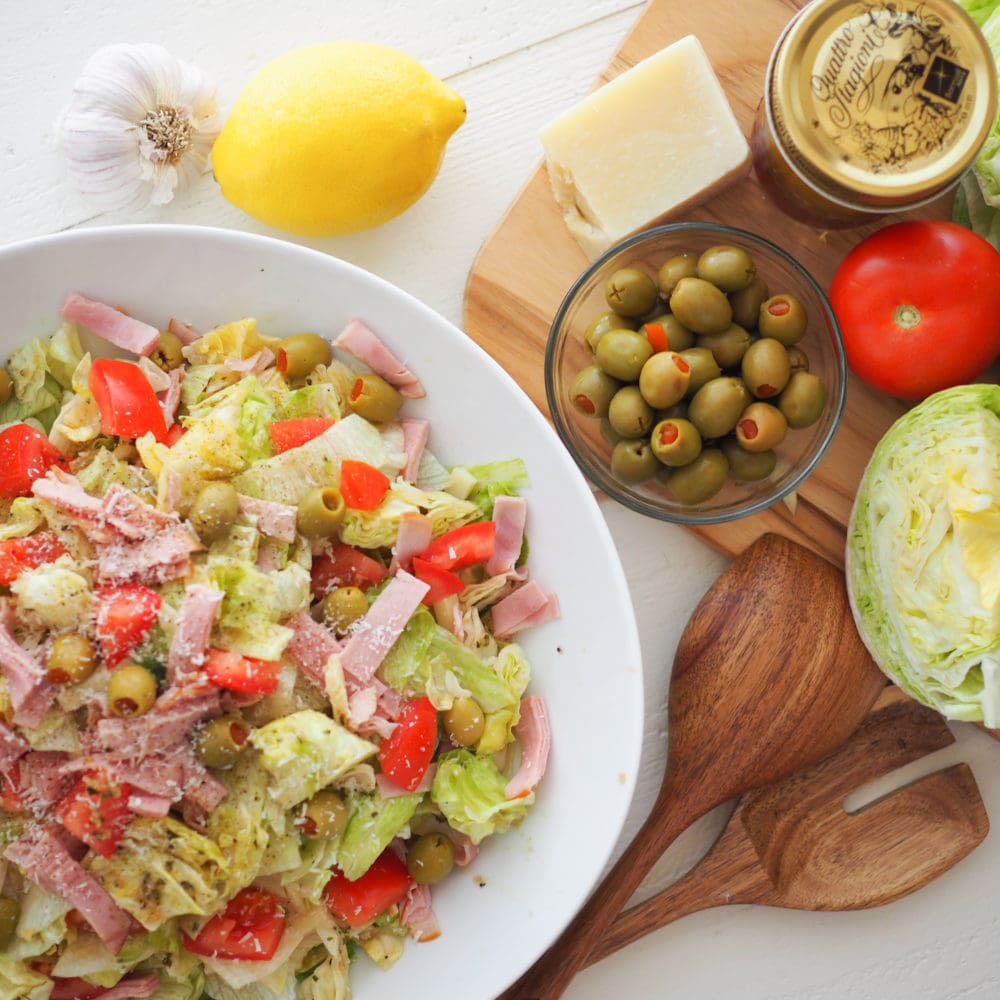 Columbia Restaurant
First of all, are you familiar with the Columbia Restaurant? It's one of the oldest continuously running restaurants in Florida and it's the oldest Spanish restaurant in the United States. If you're ever visiting Tampa, you really need to go check it out.
Living in Florida, I've had the good fortune to dine there numerous times, from casual lunches to amazing dinners with a Flamenco show. And Columbia's 1905 Salad is something I always order.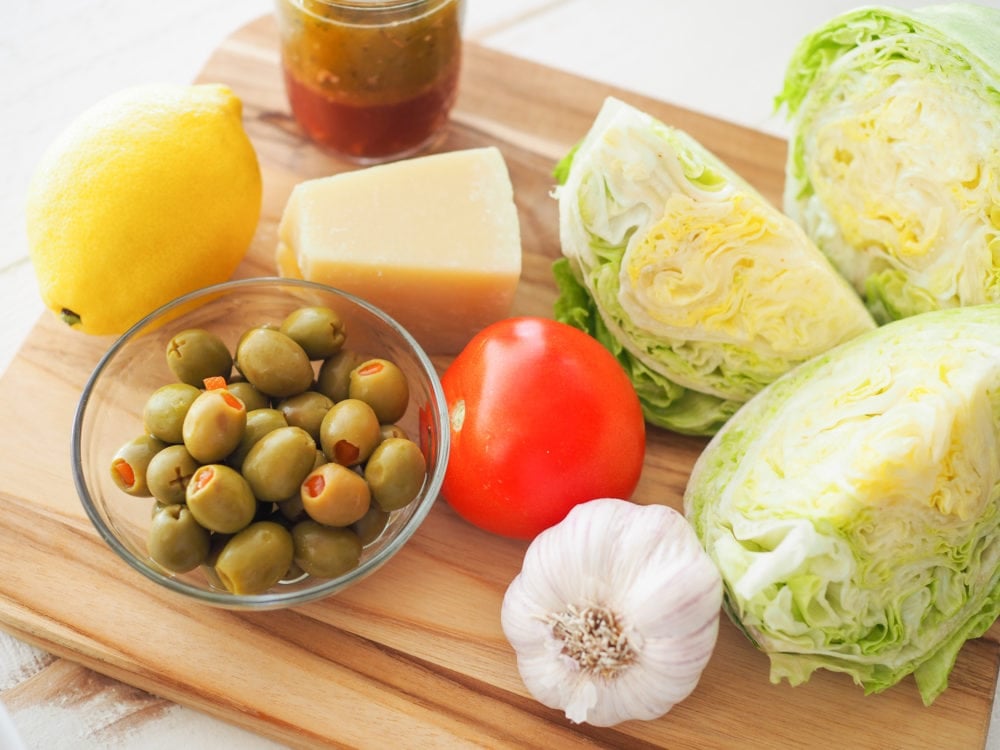 The History Of Columbia's 1905 Salad
Located in Ybor City (just outside of Tampa), the Columbia Restaurant has been around since 1905 when they opened to serve immigrant Cuban cigar workers in the area at the time. But, despite it's name, Columbia's 1905 Salad wasn't served back in 1905. It was actually created in the 1940s by waiter Tony Noriega.
After a long night at work, Tony raided the refrigerator for ingredients to make a hearty salad, and this was his creation. It wasn't quite on the menu then either, so he used to make it table side for special customers. The flavors reflect his blend of Spanish and Italian ancestry.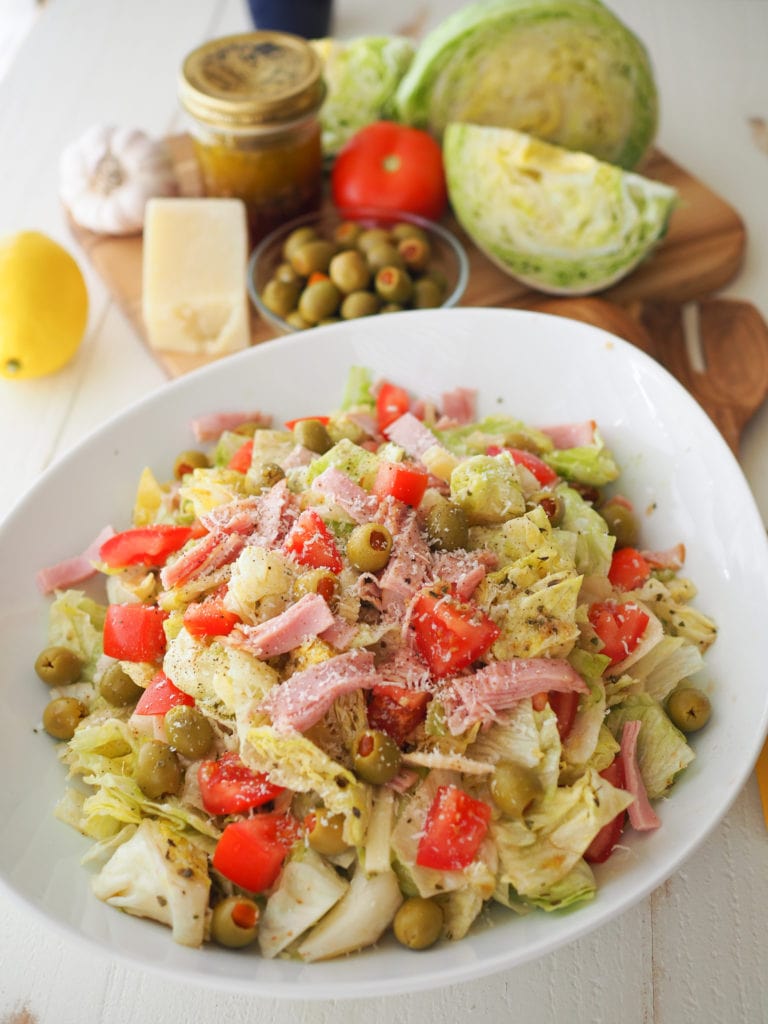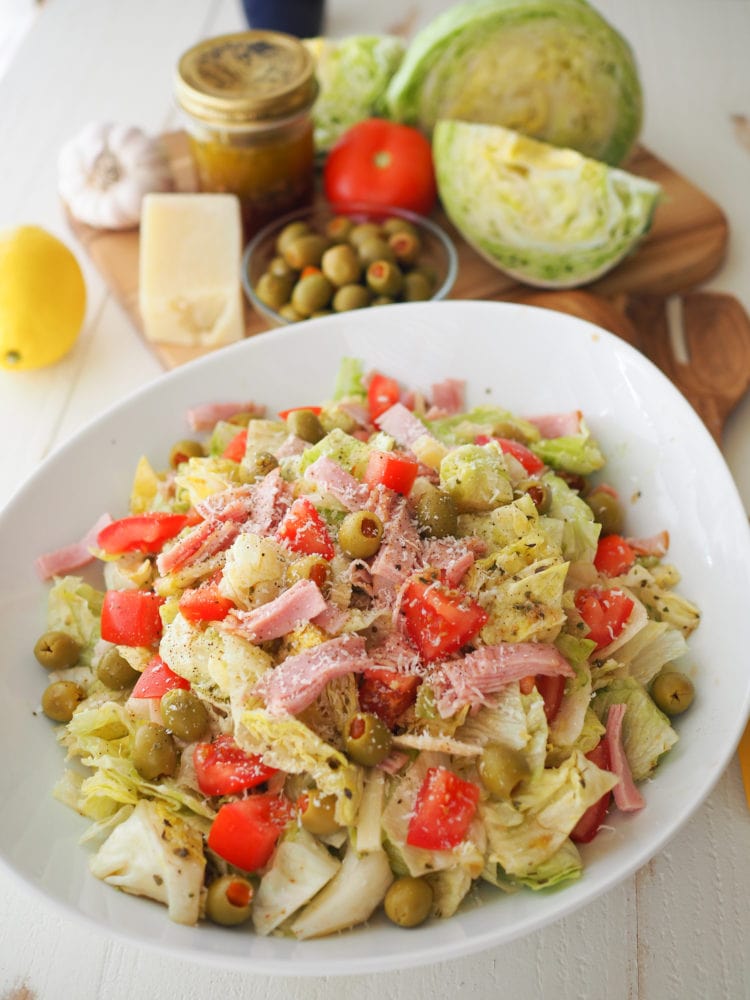 The Secret Sauce In The Salad Dressing
In celebration of Columbia's 75th anniversary, it was renamed the 1905 Salad. And the salad is now so popular that the Columbia is the biggest restaurant consumer of Lea & Perrin's Worcestershire sauce in the country. And THAT is the "secret sauce" in the dressing recipe below.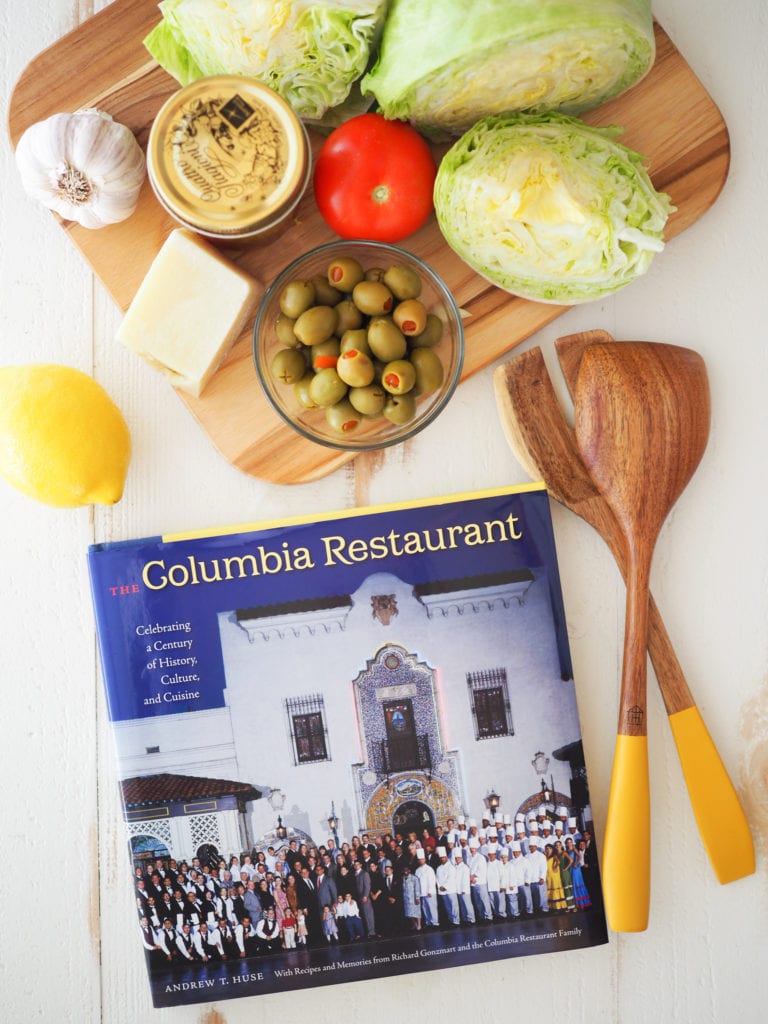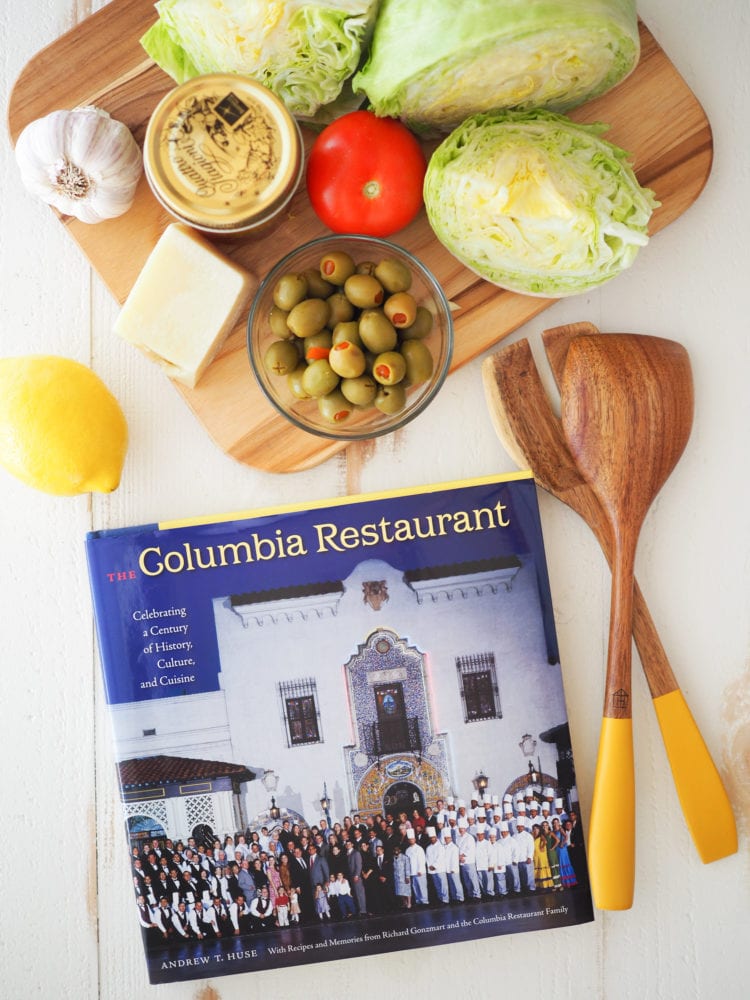 Columbia's 1905 salad is so refreshing, yet hearty. And I gotta say, iceberg lettuce usually gets a bad rap, but I really love it in this recipe. It's crunchy, and packed with water and hydration.
And the dressing is SO good. A blend of lemon, Parmesan cheese, and the secret sauce … Worcestershire Sauce. The original recipe in Columbia's History Culture & Cuisine Book called for 2 cups of dressing. But having made this a few times, I felt that was a bit too much and the amount has been adjusted in the recipe below.
Hope you enjoy this as much as we do! Pairs well with Spanish chicken and rice.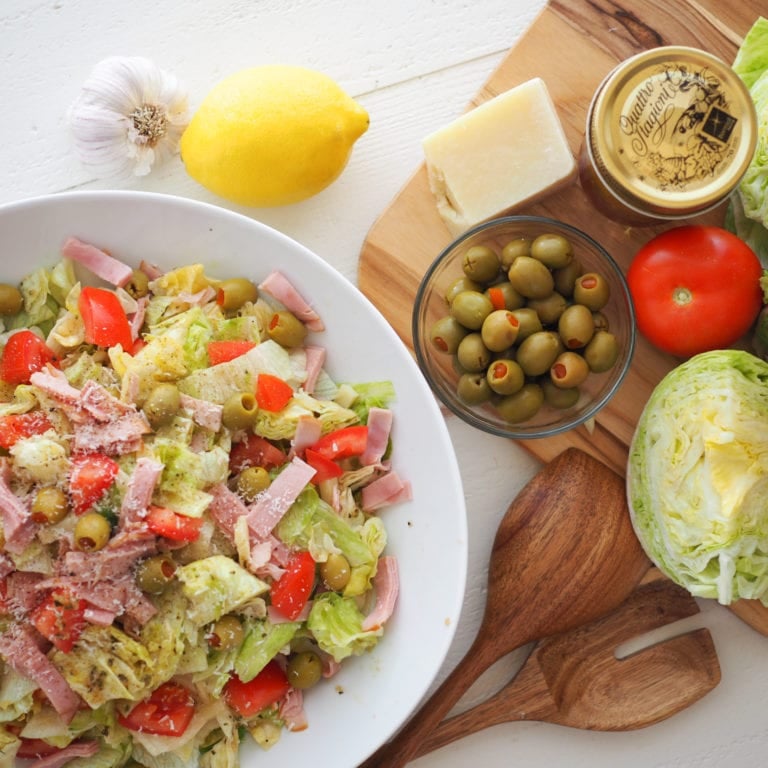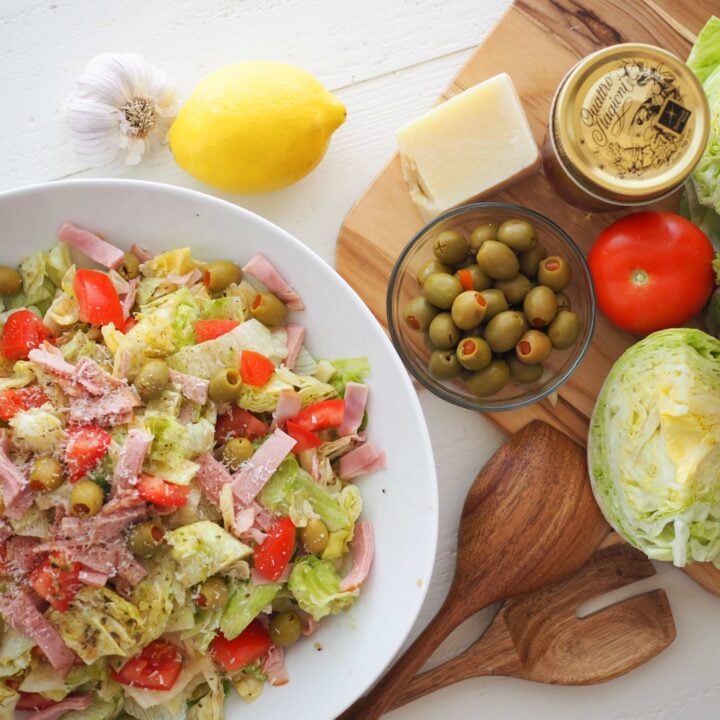 Columbia's 1905 Salad
The historic Tampa area's Columbia Restaurant's famous 1905 Salad Recipe.
Ingredients
4 cups iceberg lettuce, chopped into 1 inch pieces
1 ripe tomato, chopped
1/2 cup baked ham, julienned (about a half pound of deli ham)
1/2 cup swiss cheese, julienned (about 6 slices of cheese)
1/2 pimiento-stuffed green Spanish olives
1/4 cup Romano or Parmesan cheese
2 tablespoons Worcestershire sauce
1 lemon, juiced
1/2 cup olive oil
4 garlic cloves, minced
2 teaspoons dried oregano
1/8 cup white wine vinegar
salt and pepper to taste
Instructions
Combine lettuce, tomato, ham, cheese, and olives in a large salad bowl.
Pour Worcestershire sauce, lemon juice, olive oil, minced garlic, oregano, white wine vinegar into a mason jar. Shake vigorously to emulsify and blend the ingredients into a salad dressing.
Toss salad ingredients together with dressing, salt and pepper, and grated cheese.
Served chilled.
Want to save this recipe? Pin it!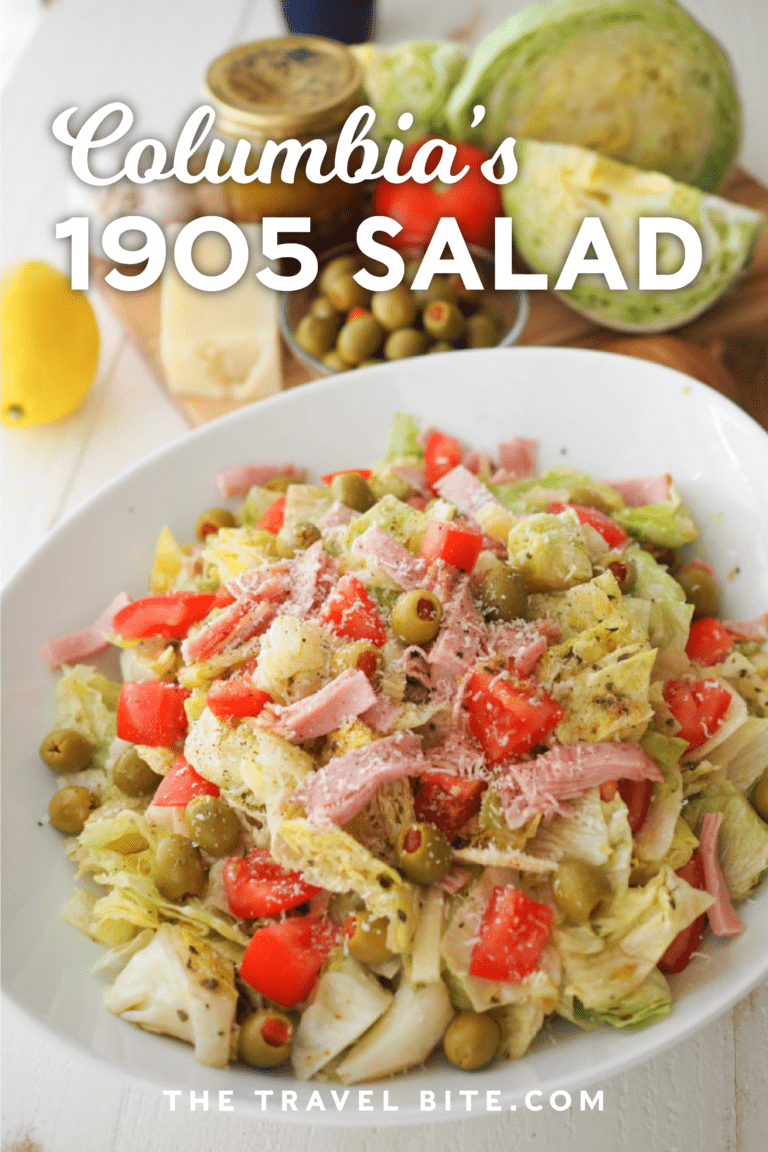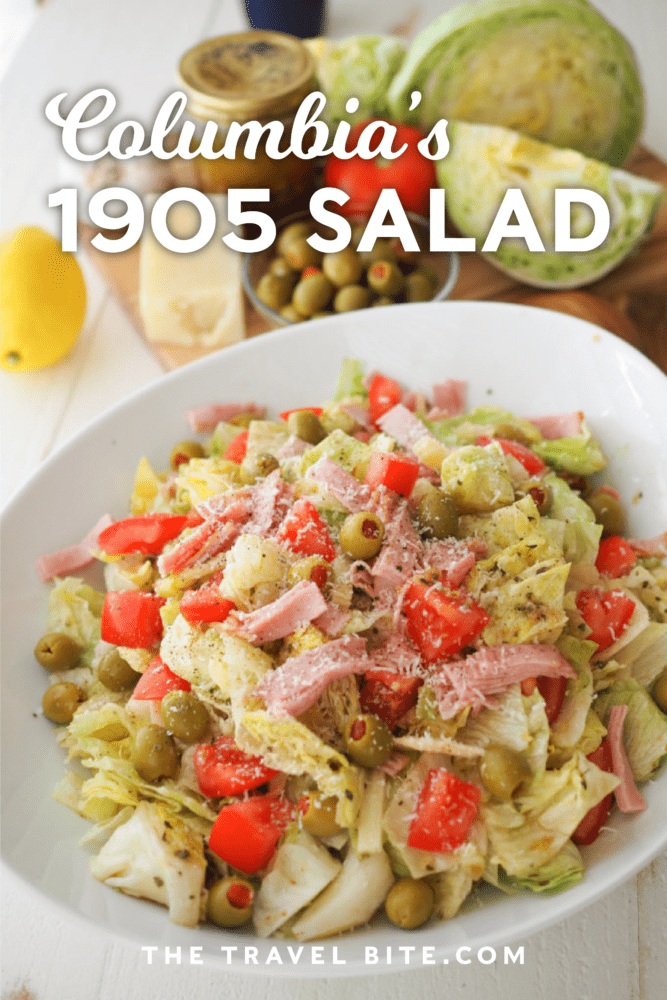 Originally posted 2019. Updated 2021.