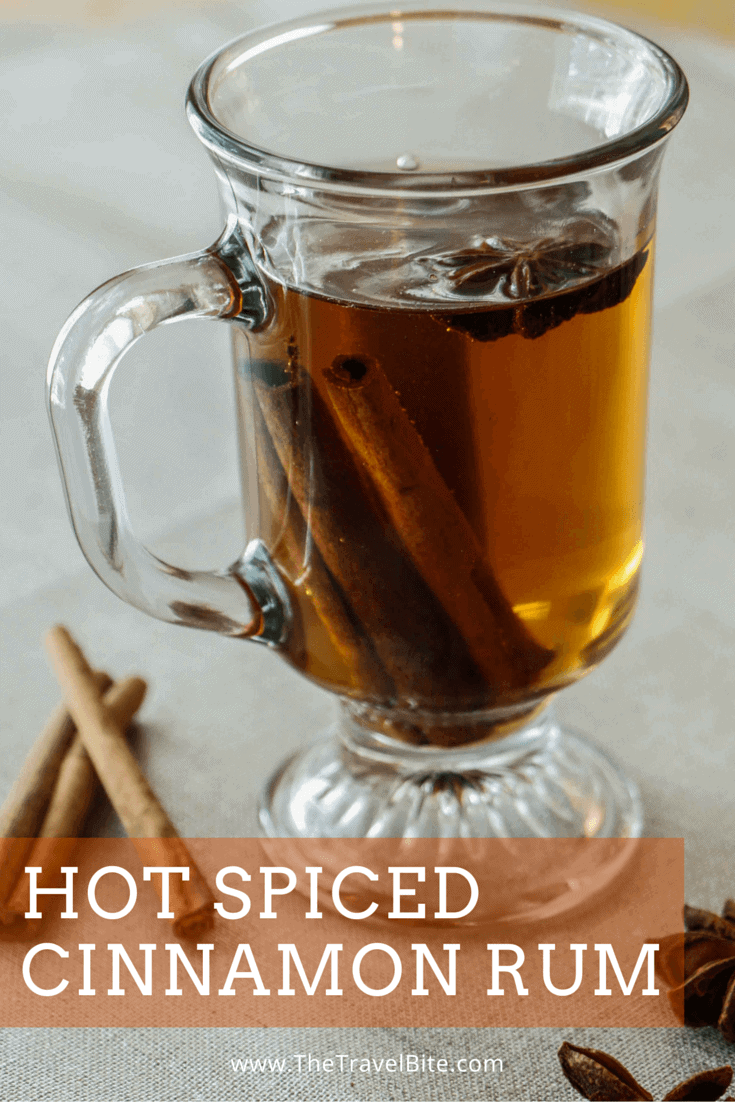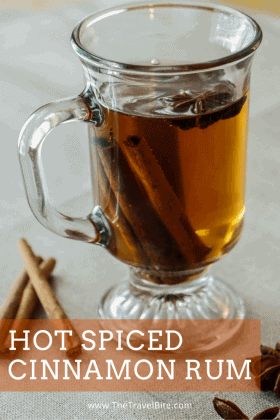 If there were ever a cocktail perfect for a winter warm up, it would be the hot spiced cinnamon rum drink known in Ecuador and Columbia as the Canelazo.  Not only is it mildly sweet and deliciously flavored with holiday spices, but I'm pretty sure this would knock out a cold too.  At least, that's probably what my grandmother would say.  Made with cinnamon, sugar, and a splash of citrus, this hot spiced cinnamon rum cocktail will quickly replace your favorite fireside hot toddy.
I first discovered canelazo on CocktailsOfTheWorld.com when researching some warm beverages for New Years Eve.  Typically, it's made with a sugar cane based alcohol called aguardiente which literally translates to "water fire."  Since I just want to have a little warm up and not turn into a fire breathing dragon, and because aguardiente isn't readily available here in the US, I took some inspiration from it's sugar cane source and used rum instead.
Upon further research, I learned it is really popular in the Andes and is typically served during the holidays.  And since Ecuador is on our bucket list for the new year, we added it to our Christmas cocktail menu at home as a toast to 2016.
It's really easy to make this hot spiced cinnamon rum.  First you start by making a dark simple syrup with either turbinado sugar or light brown sugar.  Then you add the rest of the ingredients to the saucepan and heat them, then serve and enjoy!  See the recipe for Canelazo below.
Enjoy!
Ecuadorian Canelazo – Hot Spiced Cinnamon Rum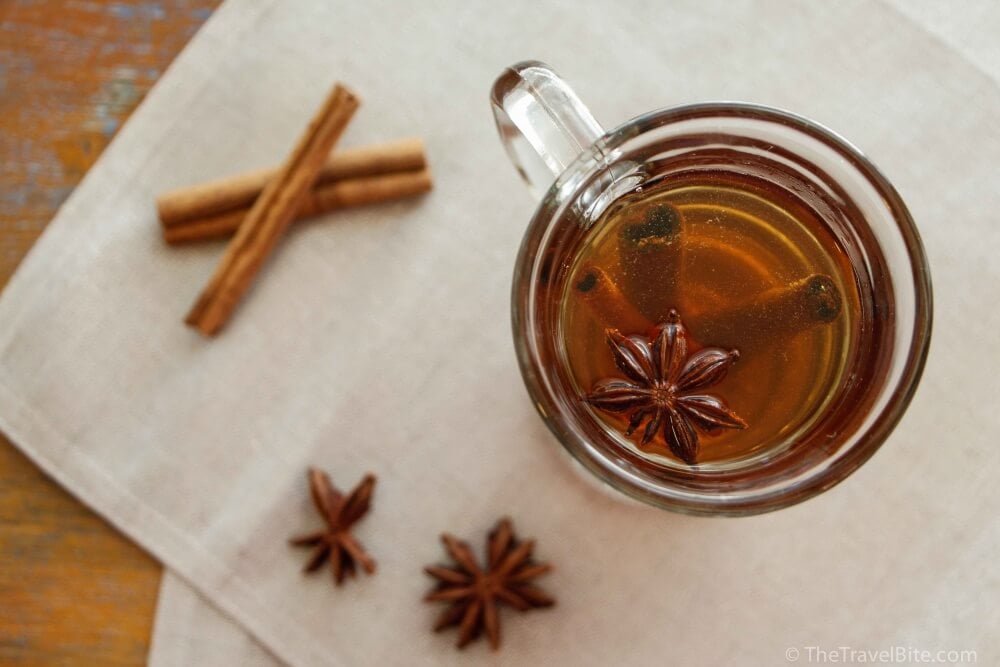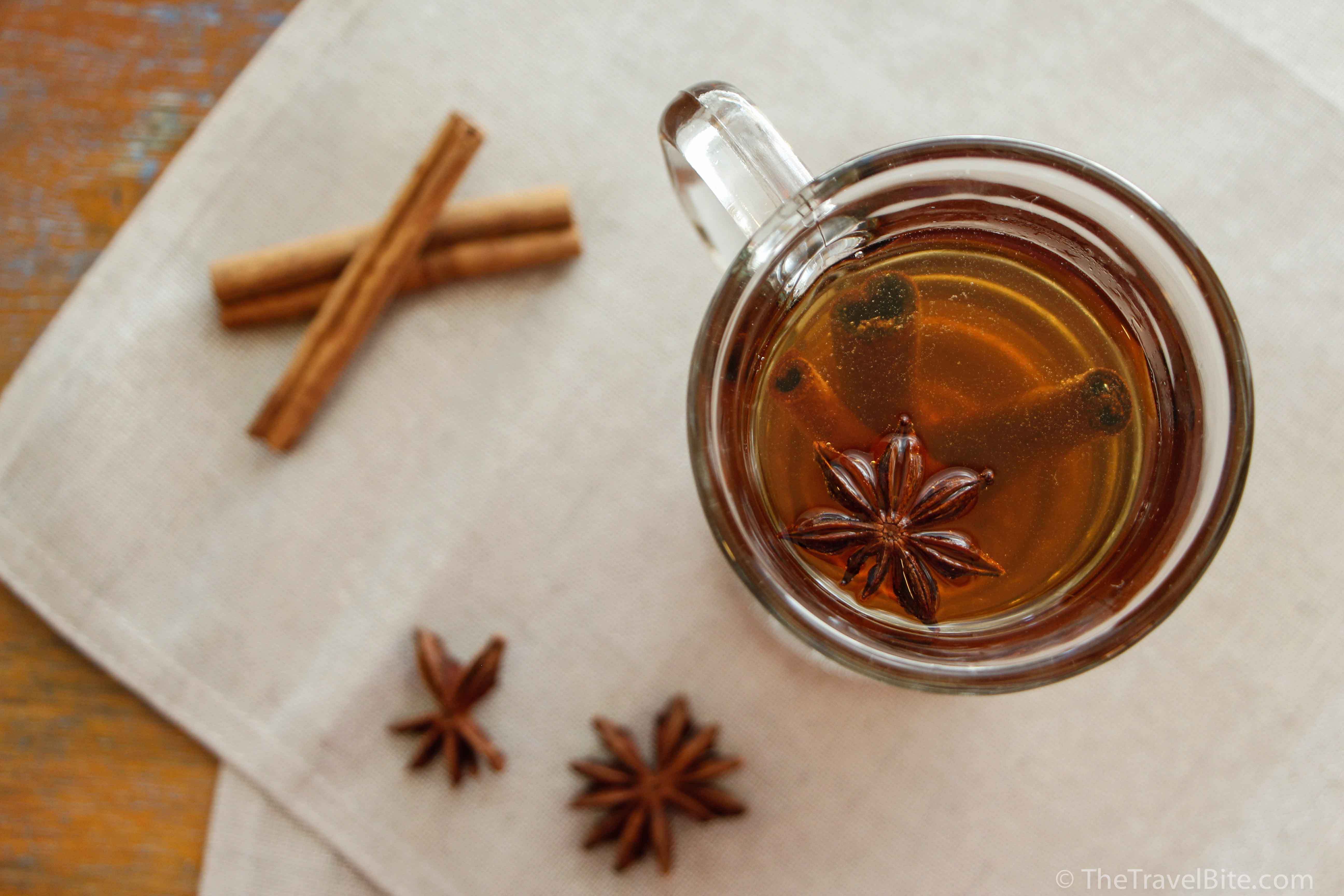 Ecuadorian Canelazo - Hot Spiced Cinnamon Rum
Ingredients
2 cups water
1 cup turbinado or light brown sugar
4 ounces rum
1 small orange, juiced
8 cinnamon sticks
star anise or cloves as garnish if desired
Instructions
In a medium saucepan, heat 1 cup of water and 1 cup of sugar on low to medium heat. Stir until sugar is completely dissolved, creating a dark simple syrup.
Add to the simple syrup the remaining 1 cup of water, rum, orange juice, and cinnamon sticks. Stir until heated, being sure not to boil it as that will cook off the alcohol.
Distribute the hot spiced cinnamon rum among four glass mugs, adding the cinnamon sticks too as garnish.
Want to save this cocktail for later? Pin it! 🙂