Typically, chilled coconut drinks are reserved for summertime, but coquito is an exception. Coquito is a traditional holiday drink from Puerto Rico and tastes like coconut eggnog, but better! Try this no egg Puerto Rican eggnog recipe below with coconut milk, rum and holiday spices.
Puerto Rican Eggnog – A Holiday Tradition
My step-father is from Puerto Rico, so around the holidays he would mix up some coquito. This traditional holiday drink is similar to eggnog, but I think it's better! Over the years, the recipe got tweaked a bit here and there, adding more spices, excluding the egg. And it has become one of our favorite holiday treats.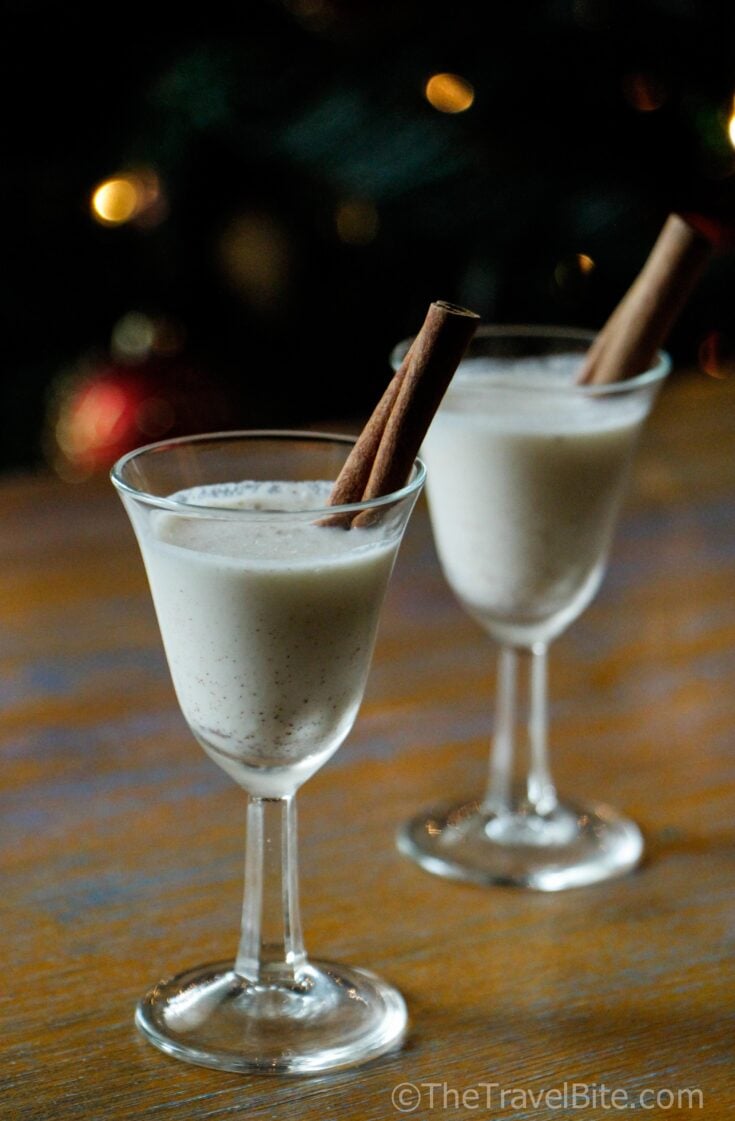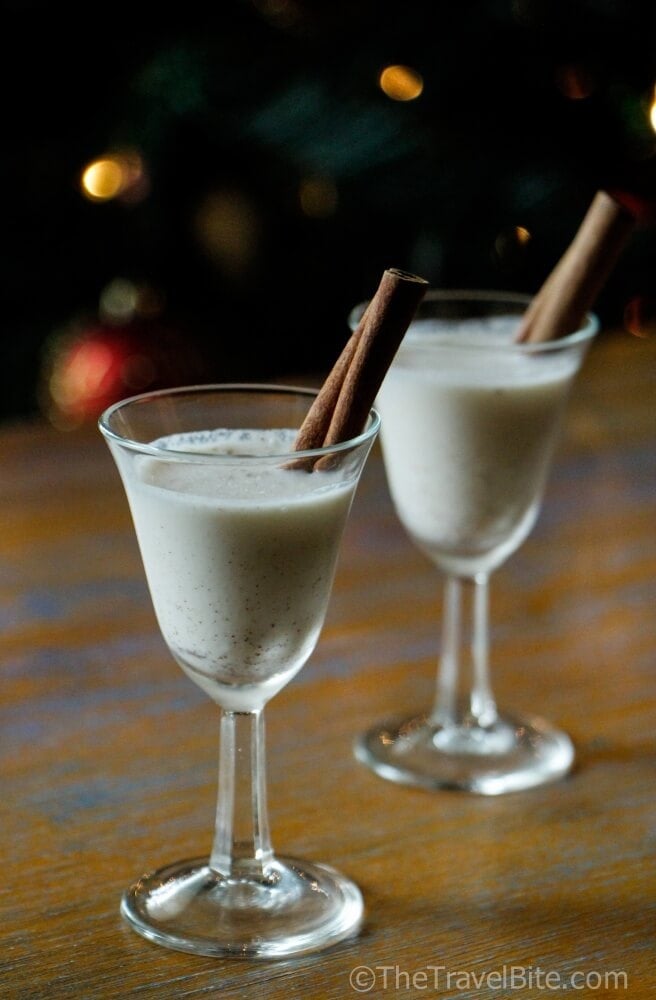 Coquito "No Egg" Eggnog
This recipe below is actually my Mom's version of coquito. Since it's customary to make coquito in big batches to give as gifts, she came up with a recipe without eggs to make it more suitable for gifting and travel. Removing eggs from this coquito recipe made it more shelf stable so it didn't have to be refrigerated. So, if having raw eggs in your holiday drink grosses you out, this no-egg eggnog recipe is for you.
Making Coquito
If you've got a blender, it's pretty easy to make. Most of the ingredients are canned goods and easy to have on hand throughout the holidays. Plus the addition of rum and coconut milk blended with holiday spices like cinnamon and nutmeg are delicious. Just pour the ingredients into your blender, mix on high, chill, and then you're Puerto Rican Eggnog is ready!
Some coquito recipes also include a pinch of ginger or clove. And the original version included two egg yolks, similar to eggnog. But we prefer this no-egg eggnog below.
A DIY Holiday Gift Ideas
This coquito recipe below will make a big batch, approximately 8 cups, or 64 ounces. I like to separate it out into smaller servings for gifting. You can use either 16 ounce bottles or cute 4 oz mason jars decorated with a ribbon or bow. Puerto Rican eggnog is great on it's own, but I even like to have it as a coffee creamer too. Enjoy!
You might also want to try our pistachio coquito recipe.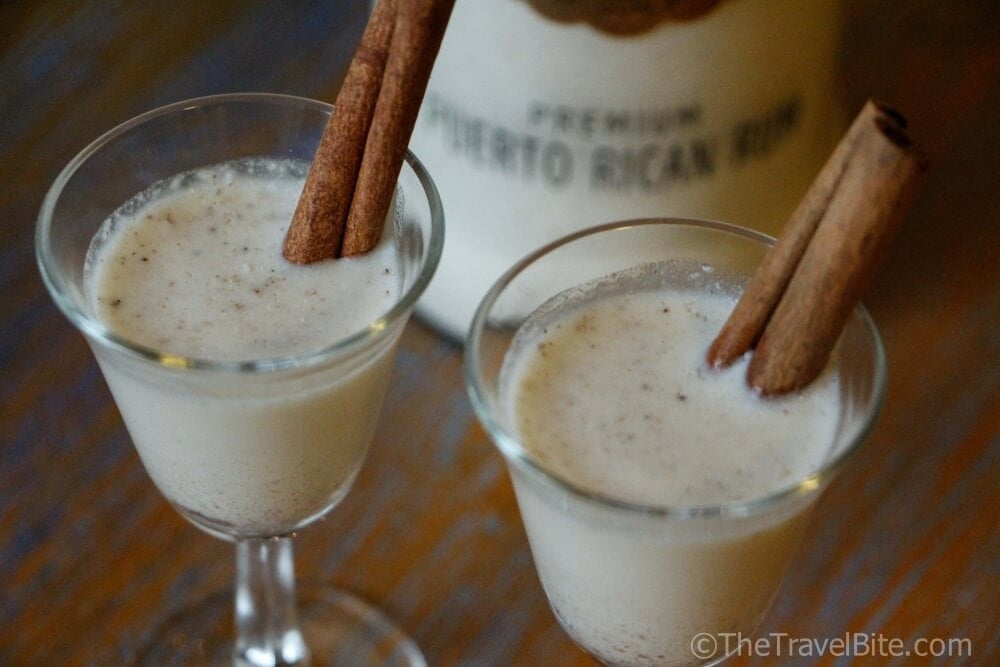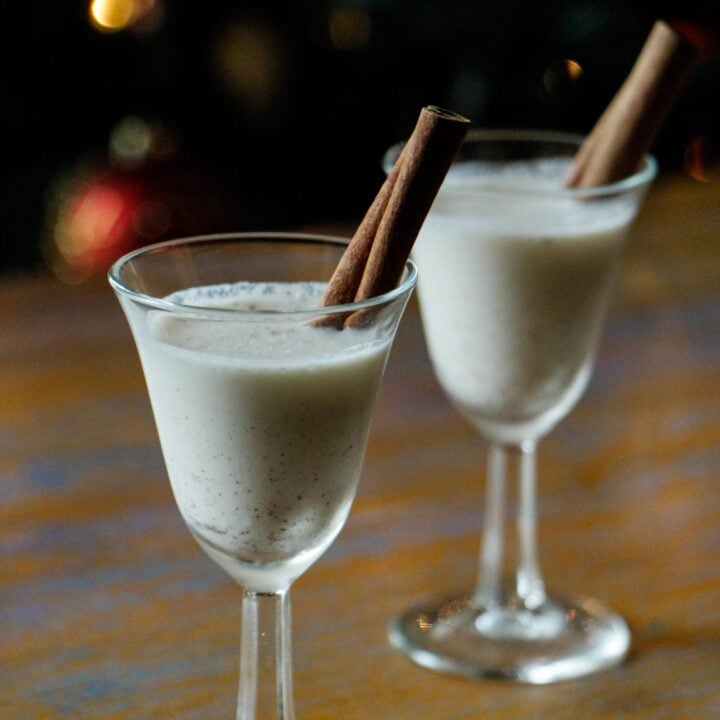 Recipe: Coquito
Puerto Rican Eggnog, or Coquito, is a traditional holiday drink from Puerto Rico.Try this easy no egg recipe with coconut milk, rum, and holiday spices.
Ingredients
1 can evaporated milk
1 can sweetened condensed milk
1 can coconut milk
1 cup rum
1/2 tsp cinnamon
1/8 tsp nutmeg
1 tsp vanilla
pinch of sea salt
Instructions
Blend all ingredients together in a blender.
Refrigerate for at least one hour.
Serve coquito in small shot glasses and garnish with a cinnamon stick.
More Of Our Favorite Holiday Recipes
Want to save this Puerto Rican Eggnog "Coquito" recipe? Pin it!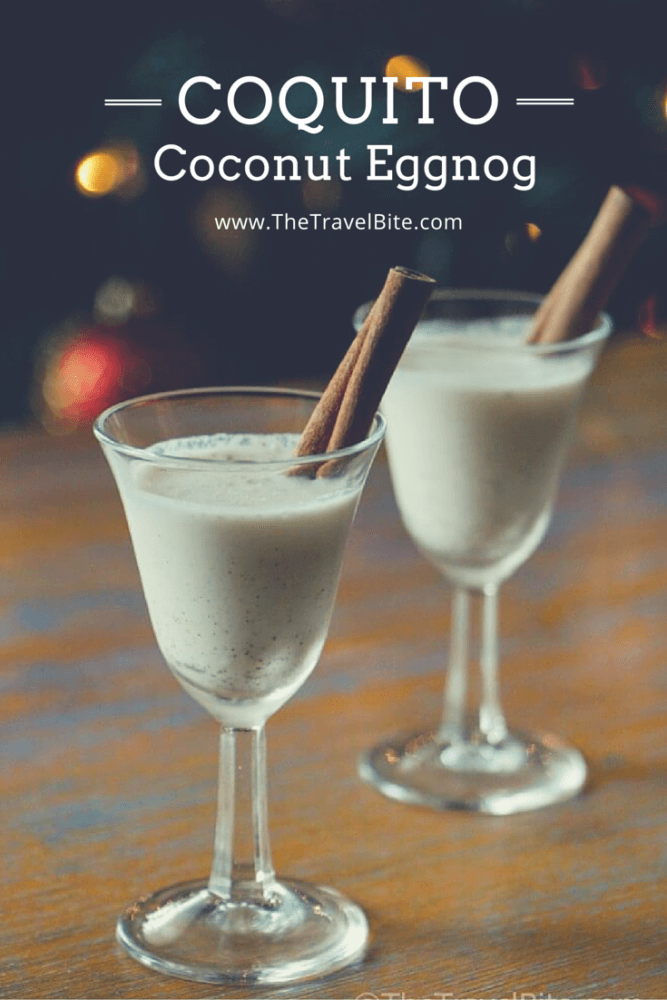 Originally Published Dec 28, 2013. Updated 2018