South African's know how to make the most amazing grilled cheese sandwich. It seriously puts our buttered grilled cheese in a saute pan to shame. But their name for it in Afrikaans is quite a tongue twister — braai-broodjes (or braaibroodjie). It's is a toasted cheese sandwich made over an open fire during a South African braai (barbeque). I know. I know. Lot's of fun new South African food words here. If you want to hear the proper way to pronounce it (or giggle at my absolutely tongue-twisted attempt), have a listen to my South African Barbeque podcast episode.
Braaibroodjies are popular to have at a barbeque and traditionally are made with cheese, onions, and tomatoes. However, I've seen all kinds of different gourmet versions including dessert-like ones with figs and creative twists like brie and caramelized onions.
These photos below are from a braai lunch we enjoyed at Hartenberg Wine Estate. If you're planning a trip to South Africa, definitely put a meal and wine tasting here on your itinerary!
If your mouth is watering and your ready to try this at home, here's how to make South African style grilled cheese sandwiches.
Braaibroodjies — South African Grilled Cheese Sandwich
Start with thin sliced sandwich bread and butter just the inside of the sandwich. You want the outside to remain dry so it develops a really nice crunch and toasted flavor.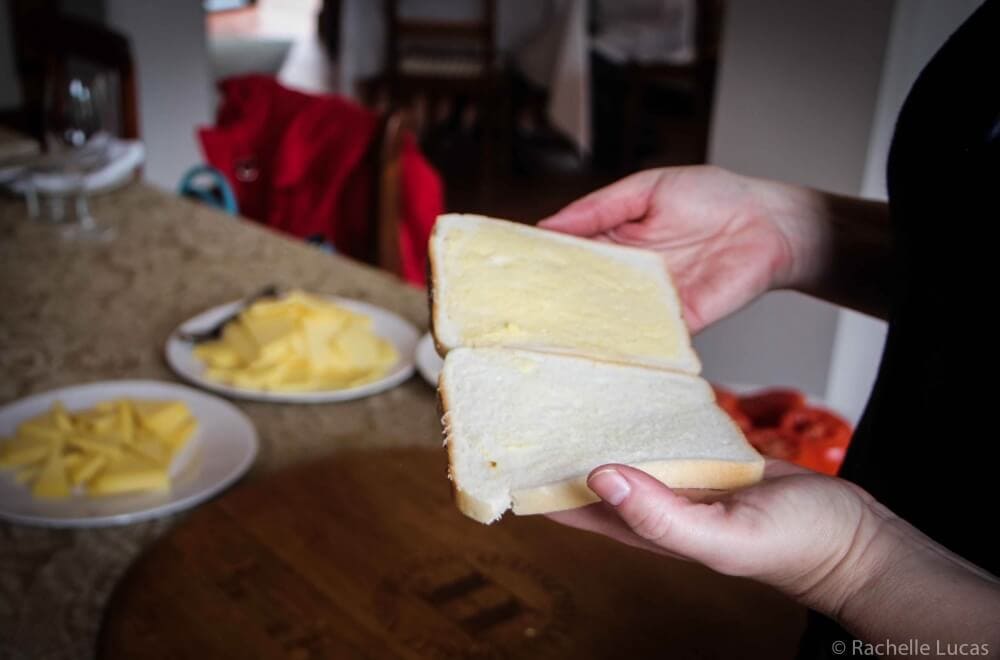 Next, layer on the cheese and onions.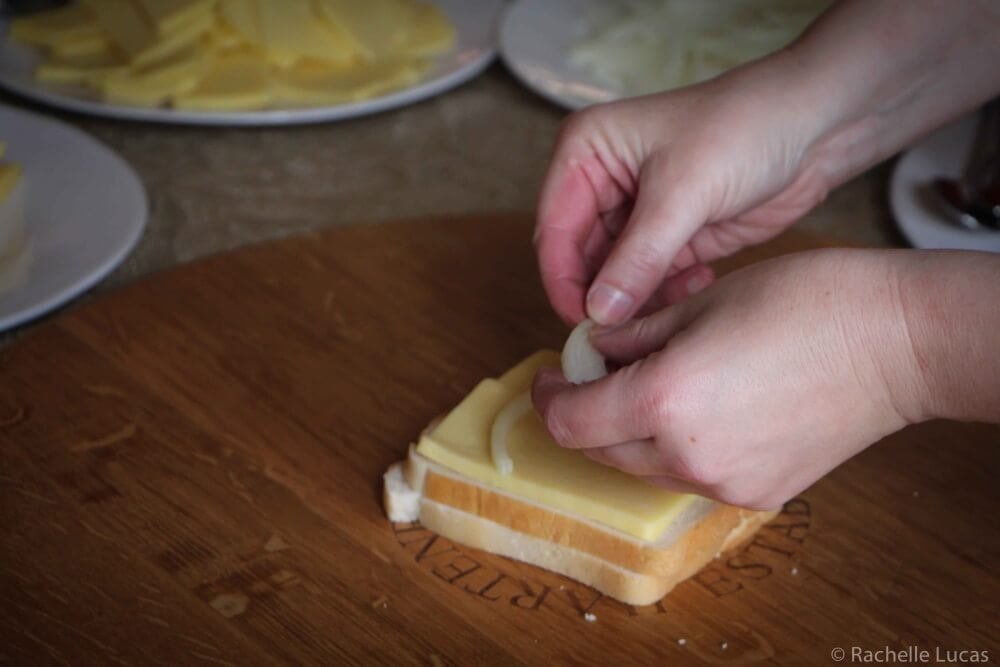 Then add freshly sliced tomato.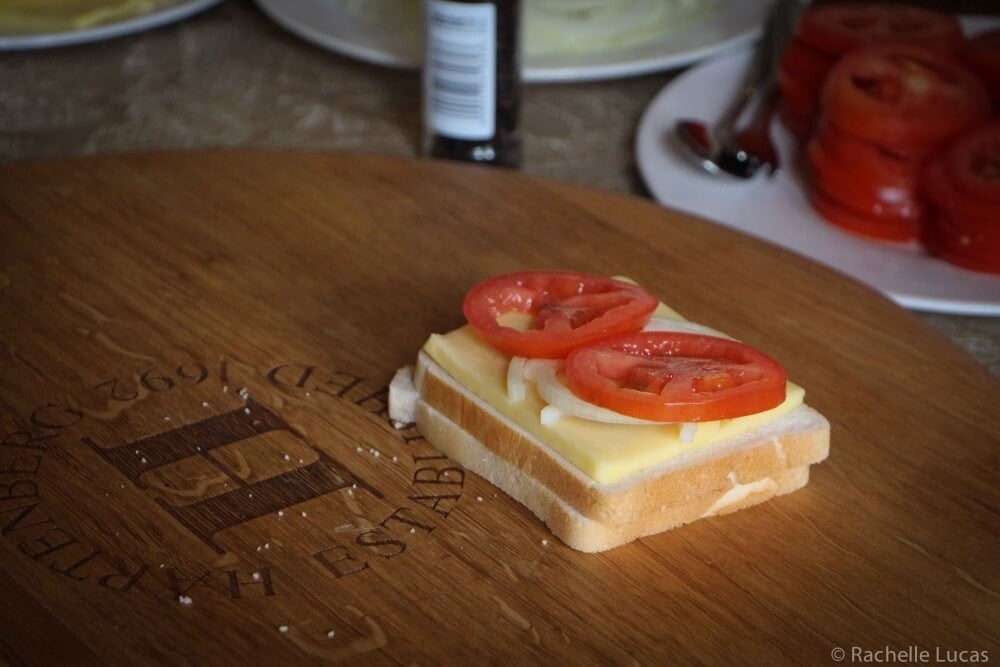 You can even go fancy with it and try other cheese and veg combinations, like brie and caramelized onions.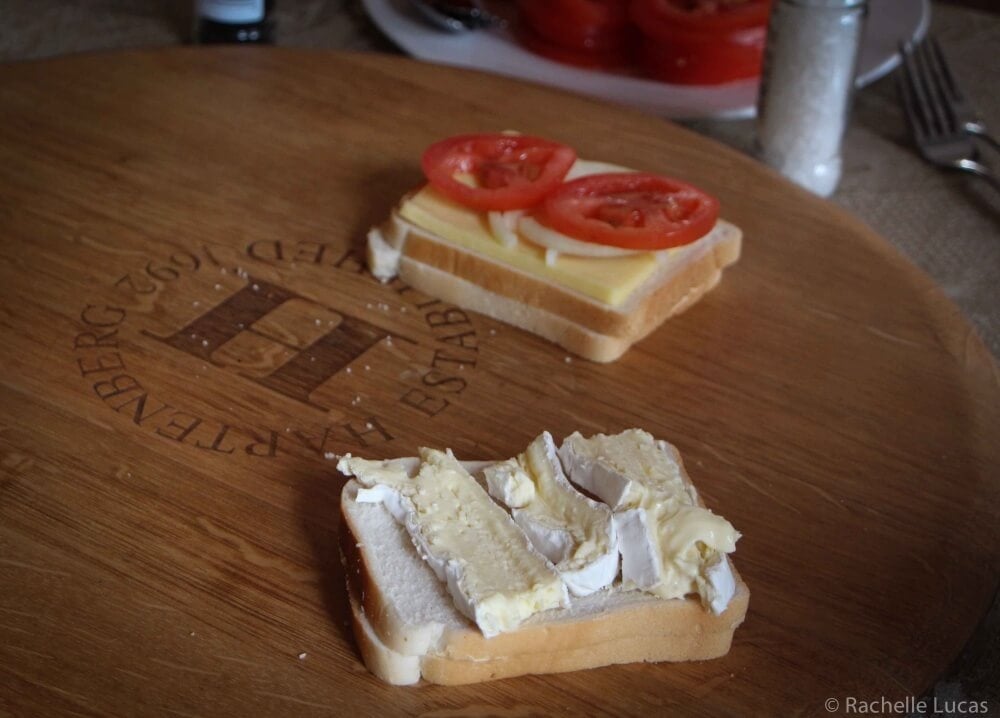 Once your sandwiches are ready, it's time to bring them to the grill.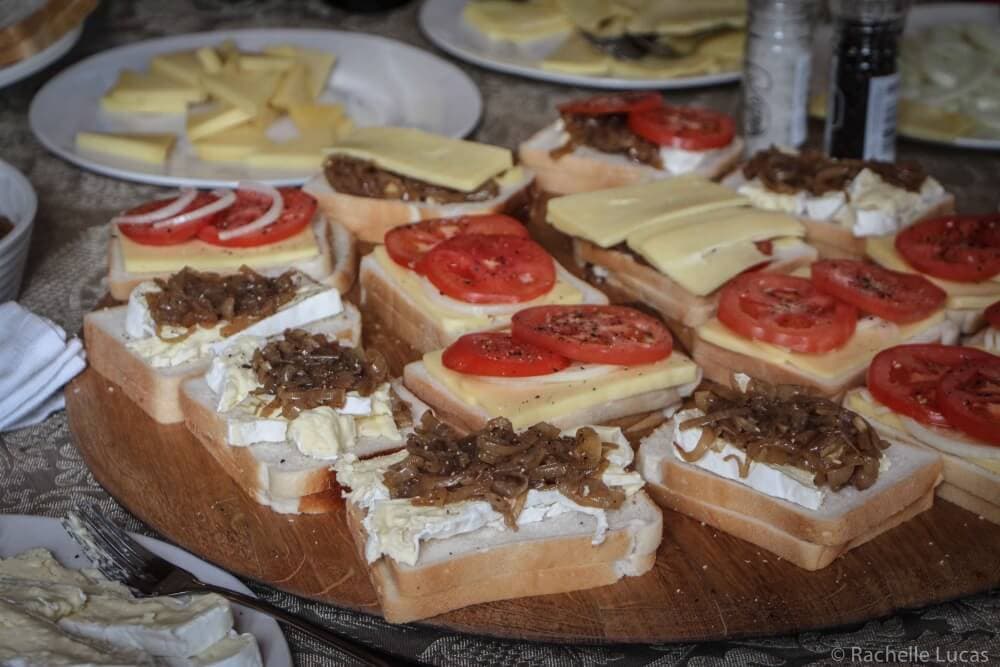 It's best to use a double-sided barbecue grill grate. If you're trying this at home, I recommend using a non-stick grilling basket.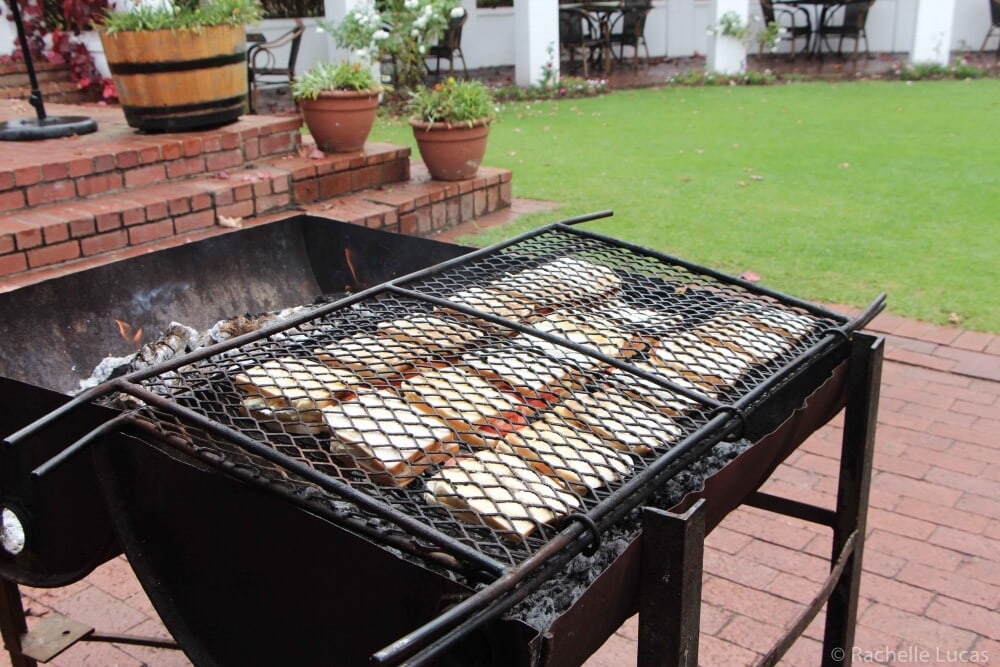 Be sure to flip them so both sides get nice and toasty.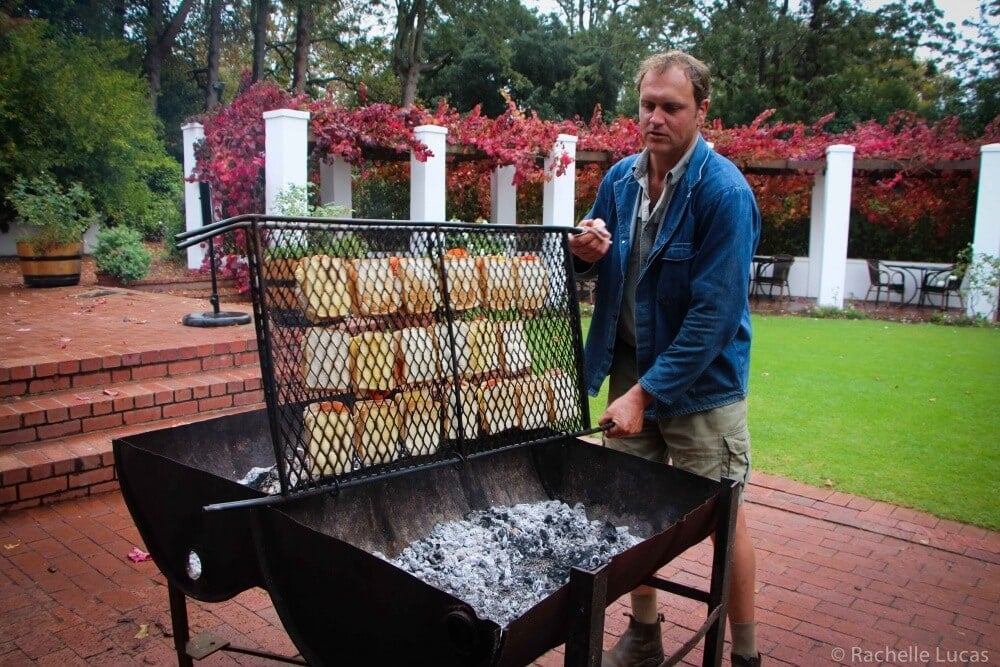 The brie, tomato, and caramelized onion was a real winner during our lunch. All those gooey flavors melted together with the smokiness of the toasted bread is just to-die-for. Here's a few more pics to give you an idea of how it's done. I've got a printable instruction sheet at the end of the post.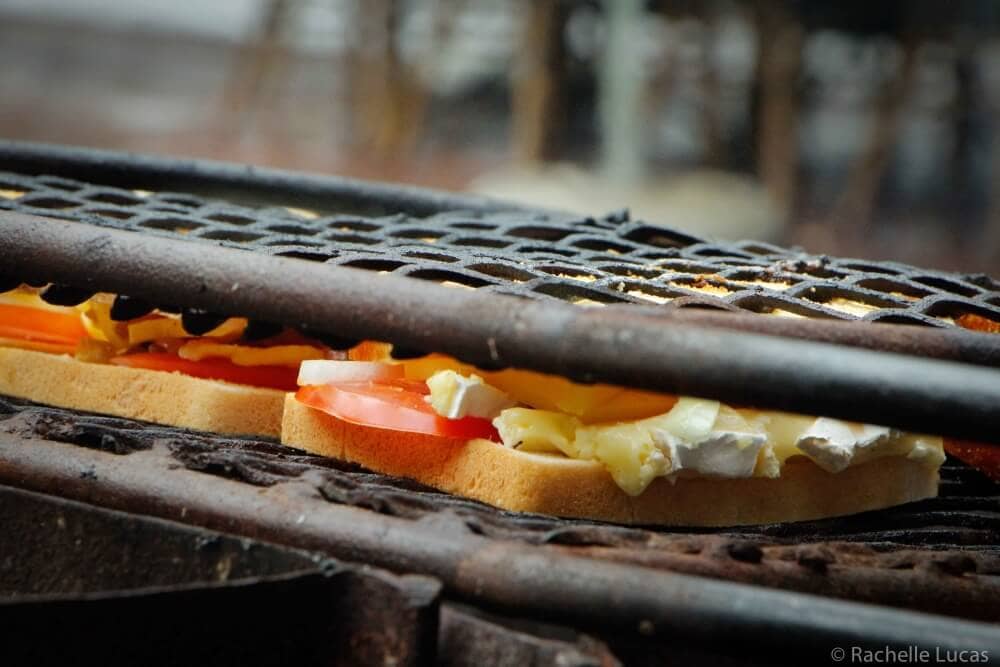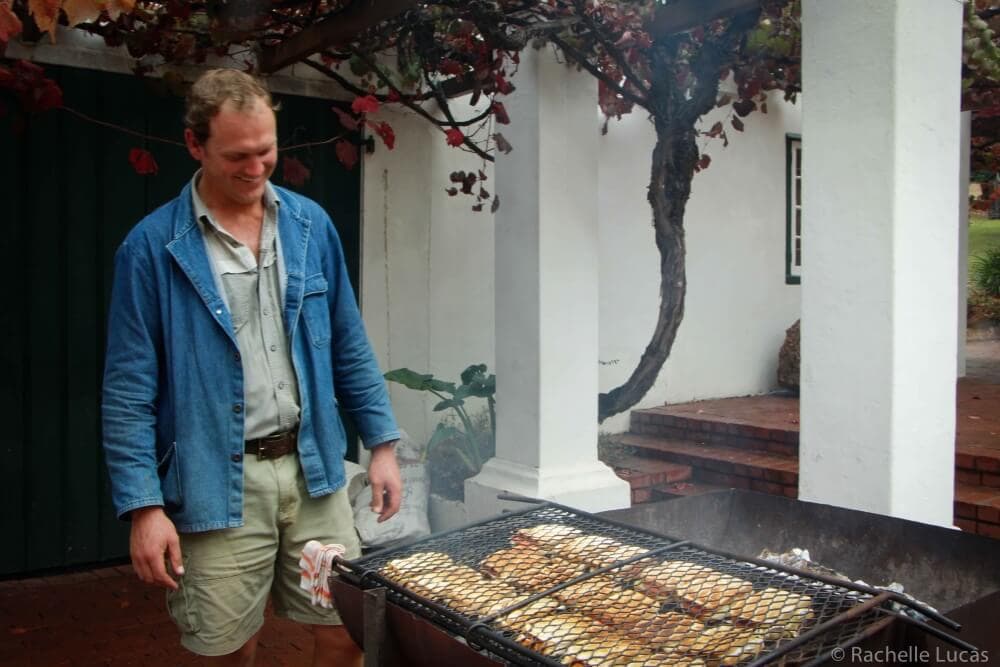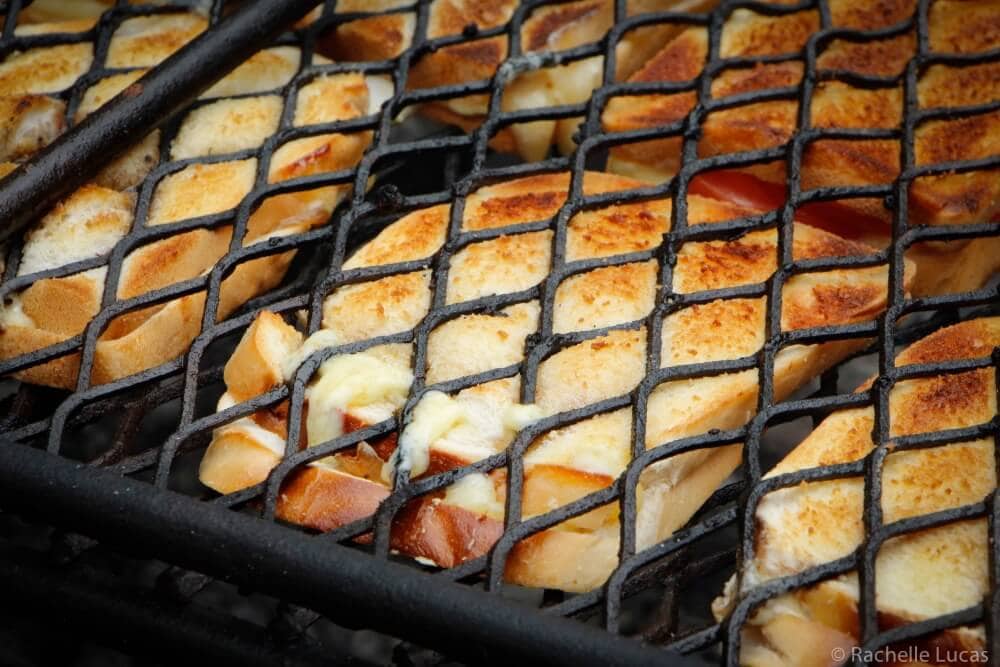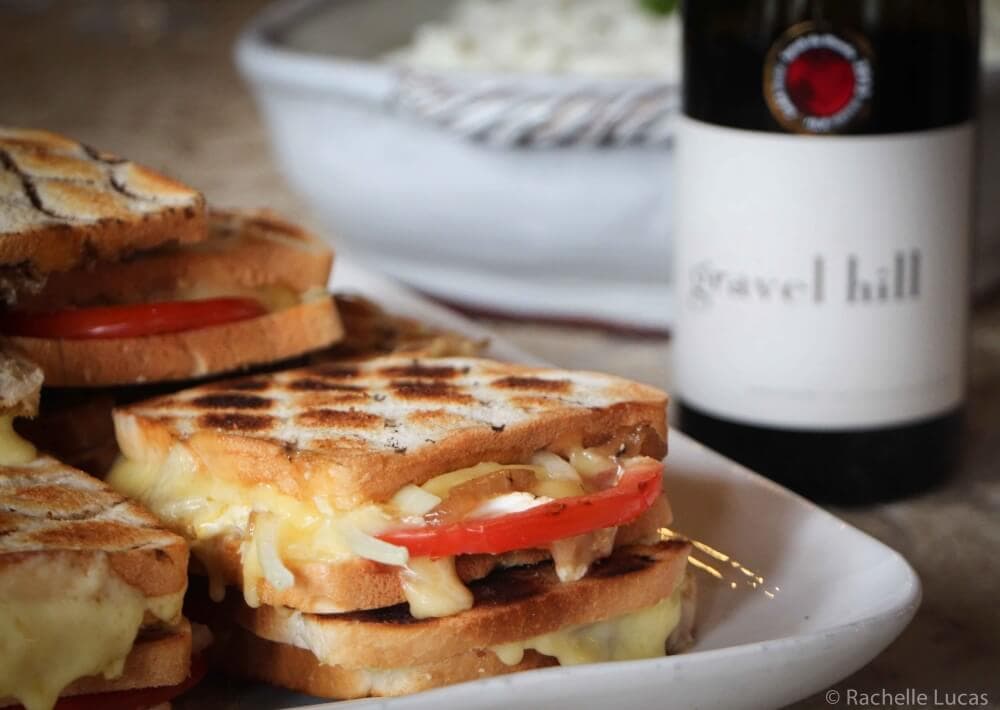 Want to learn how to pronounce these fun food words? See my post about South African Foods.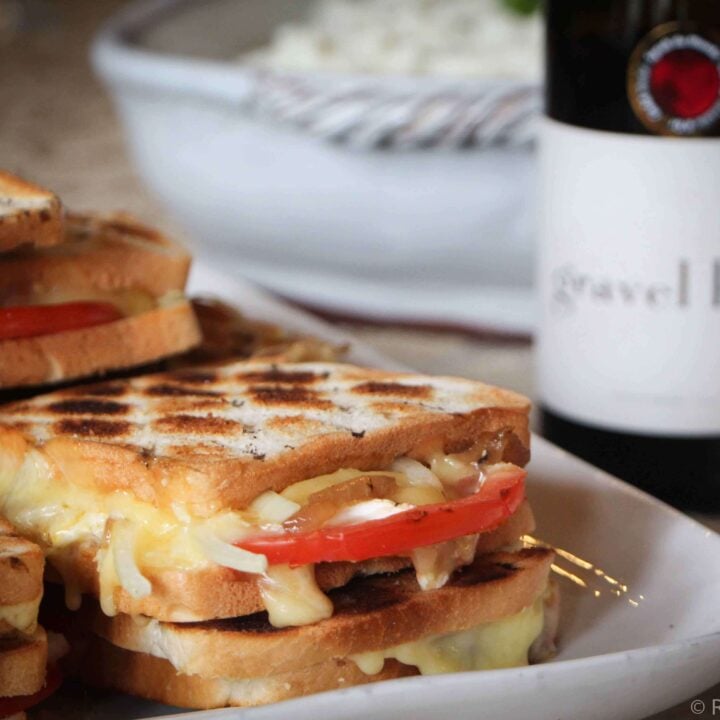 Grilled Cheese Sandwich - Braaibroodjies
A grilled cheese sandwich toasted over an open fire or coals on a grill.
Ingredients
1 loaf sandwich bread
8-10 slices of cheddar cheese or brie
1 white onion, sliced thin
1/2 stick of butter for spreading
Instructions
Butter inside of each slice of sandwich bread.
Layer the cheese, onions, and tomatoes on top. As an alternative, you can caramelize the onions in a sauté pan with a pat of butter, and then add the cooked onions to your sandwiches.
Place the top slice on the sandwich (buttered side down, facing the ingredients), and then arrange your sandwiches inside a BBQ basket.
Cook evenly, letting the sandwich toast for about 5 to 7 minutes on each side. You'll know they're done when they start to brown.
Remove the BBQ basket from the grill and let cool for five minutes before serving.
Want to save this grilling idea for later? Pin it! 🙂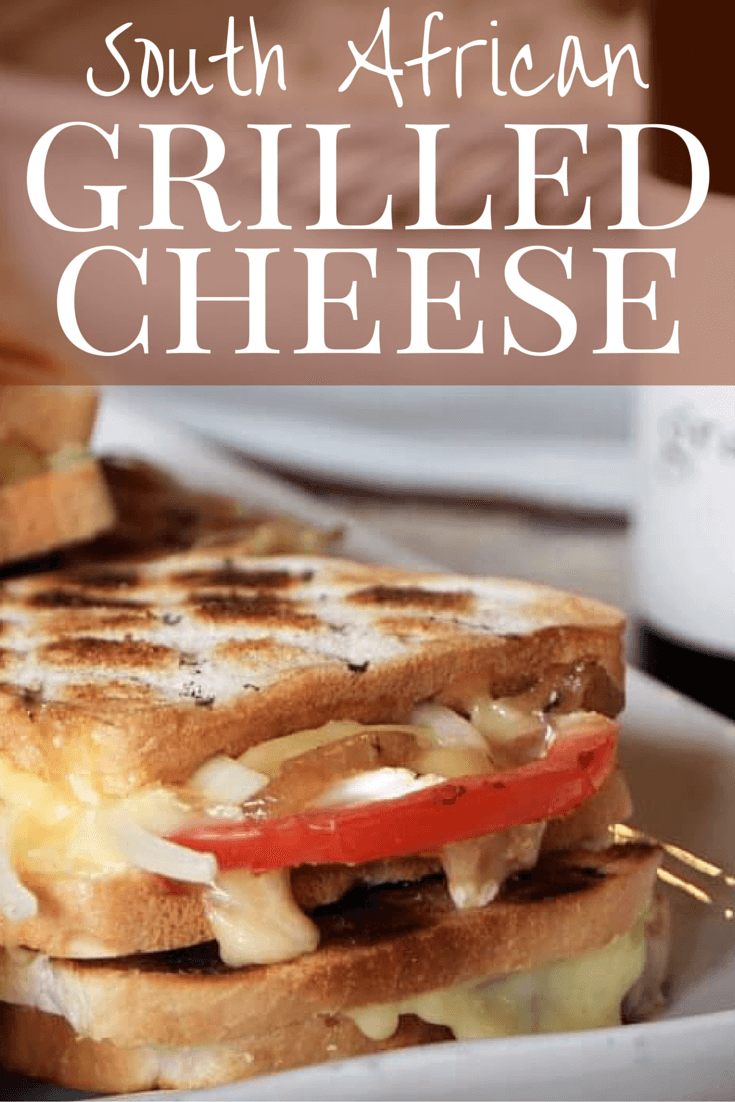 My trip to South Africa was supported by Stellenbosch Wine Routes in conjunction with iAmbassador. As always, all thoughts, opinions, and enthusiasm for travel and food are entirely my own.