I made a major faux pas this past weekend. I had my family over for brunch with some fabulous pancakes and NO SYRUP! GASP!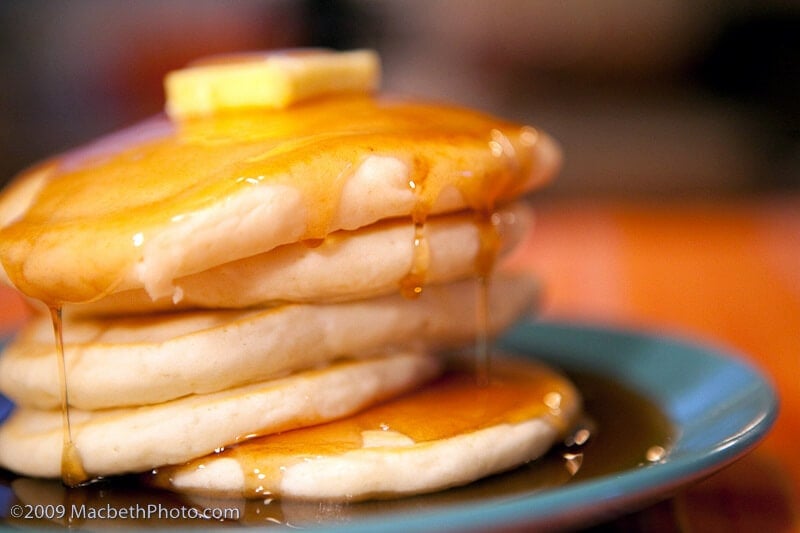 How could a breakfast girl like me not have syrup in the house? I'll tell you how … I used it all up when taking that photo pictured above and forgot to buy more when I went to the store!
So, I did what any cook in the digital age would do … I Googled it. There had to be a recipe for syrup online. I found a ton of recipes, but they were all fancy flavored and I was just looking for plain old regular brown-sweet-not-good-for-your-teeth homemade pancake syrup.
I found a recipe for homemade maple syrup, cocked my head to the side and furrowed my brow thinking, "homemade maple syrup, what am I gonna do, grow a tree in my kitchen? I'd love a pop-up tree with a spout." Turns out it is sugar and maple flavoring. Bleh. My family is from New Hampshire, so I can't do fake maple. But, this recipe gave me some ideas for what ingredients to start with.
Just 3 ingredients plus water. But then, it was too watery. So I modified. And modified some more. And ended up with a sweet and slow running homemade pancake syrup. Now that I know the ingredients don't have to include hydrogenated thingamajigies or Red Lake #20, I'll never buy store bought again. Unless, of course, it's authentic New England Maple Syrup.
Print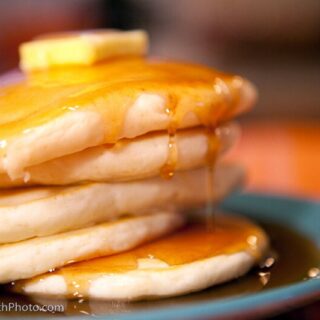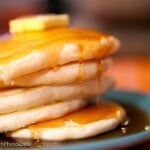 Homemade Pancake Syrup
---
Scale
Ingredients
1/2 Cup

Water

1 Cup

White Sugar

2 Cup

s Brown Sugar

1 tsp

Pure Vanilla Extract

1 tsp

Corn Starch
---
Instructions
Add cornstarch to white sugar and mix together.  Then add all ingredients to a large saucepan on medium heat and bring to a boil.
Once it begins to bubble, turn heat down to low and stir until all sugar is dissolved.
Serve hot off the stove, or let cool for a bit and it will thicken up even more.
---