Milk Tart (melk tert in Afrikaans) is a popular South African dessert flavored with sugar, cinnamon, and cardamom.  It has a custard-like texture, creamy flavor, and reminds me of sweet quiche in a flaky pie crust.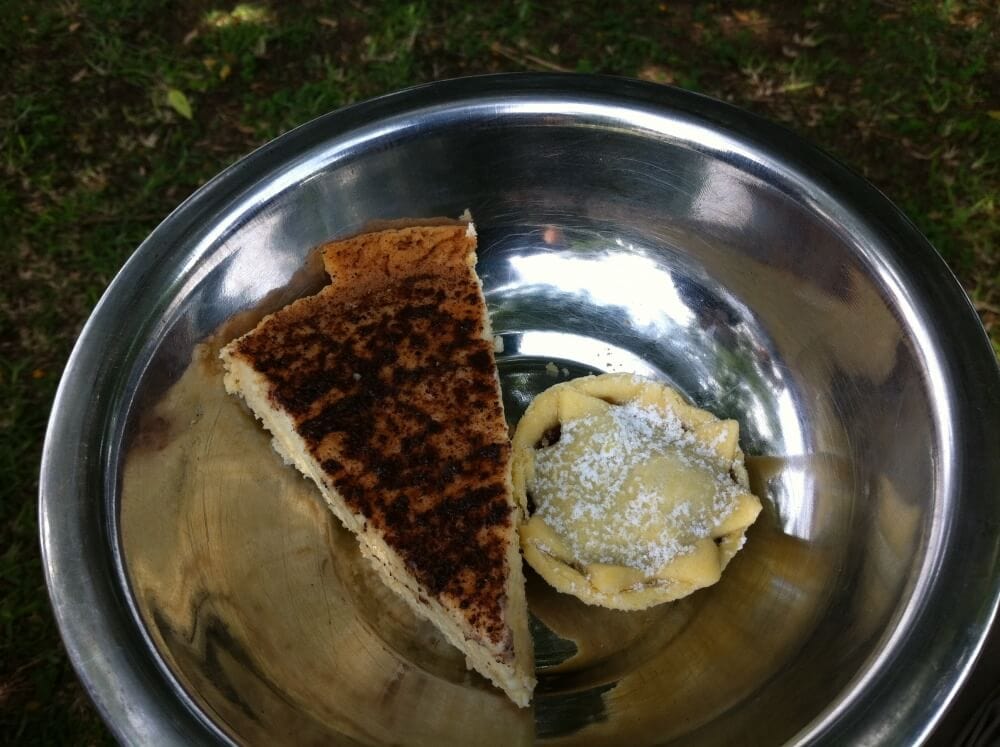 I tried Milk Tart several times while traveling throughout South Africa, from fancy fine dining establishments to homemade versions at picnics out in the bush. While staying at Umlilo Lodge in iSimangaliso.  Es, the innkeeper there, was kind enough to translate the recipe from her Afrikaans cookbook and give me a copy so that I could try it at home.
It was a big hit among my friends and family during the holidays and I enjoyed savoring the leftovers for breakfast with my morning coffee.  It's quite easy to make and I've included the recipe below with both US and metric conversions for the ingredients.  Make this and serve it with some Amarula Hot Chocolate, and you've got a pretty authentic South African dessert.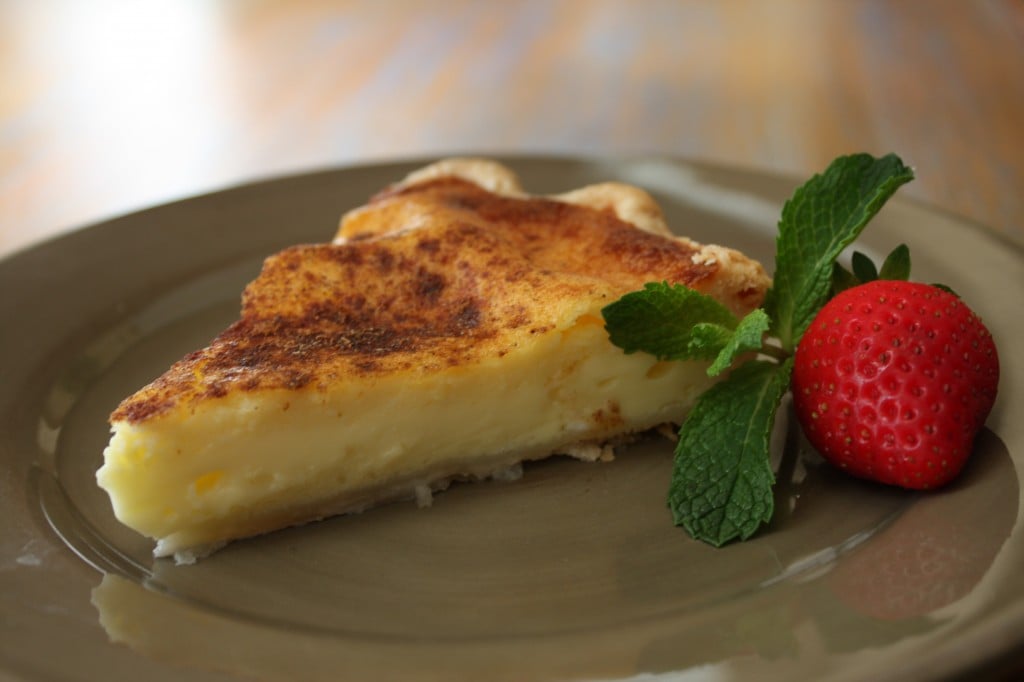 South African Milk Tart