This easy orange glaze icing is finger-licking-good. It's sweet zestiness will, as my Mom likes to say, knock you into next week. The ingredients are dangerously simple. I say dangerous because anything that tastes this good and is so quick to make can't be good for your diet.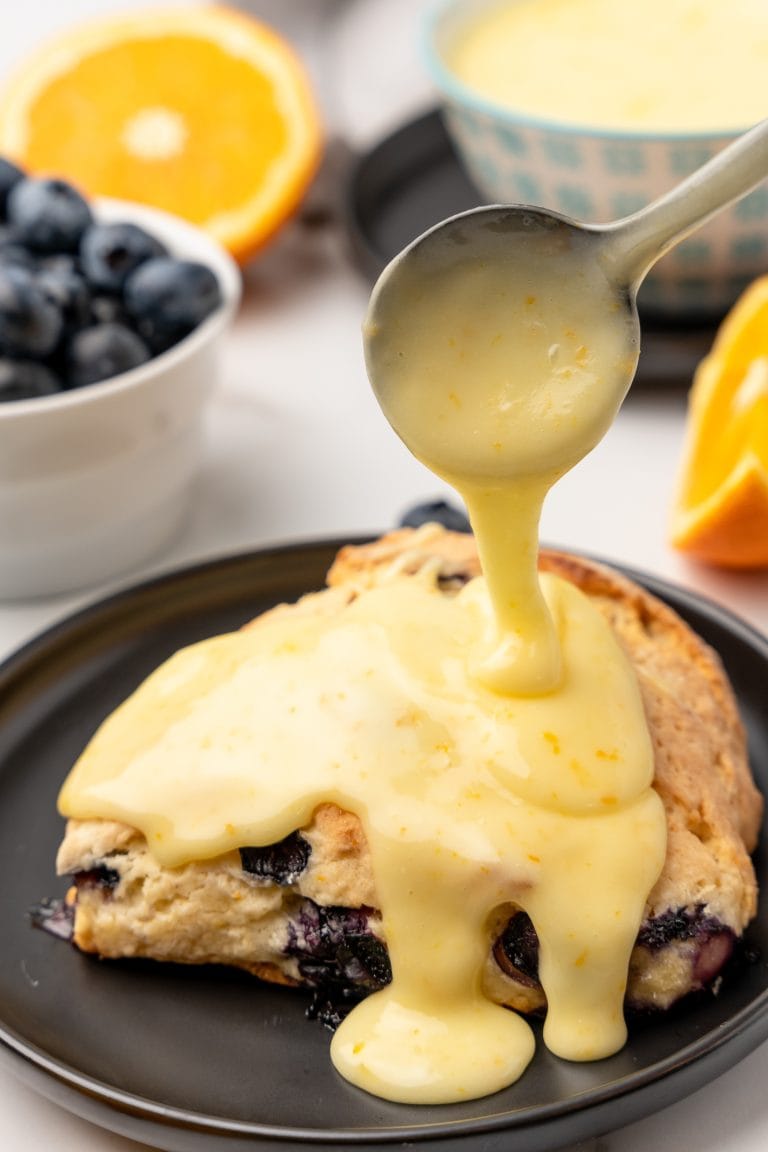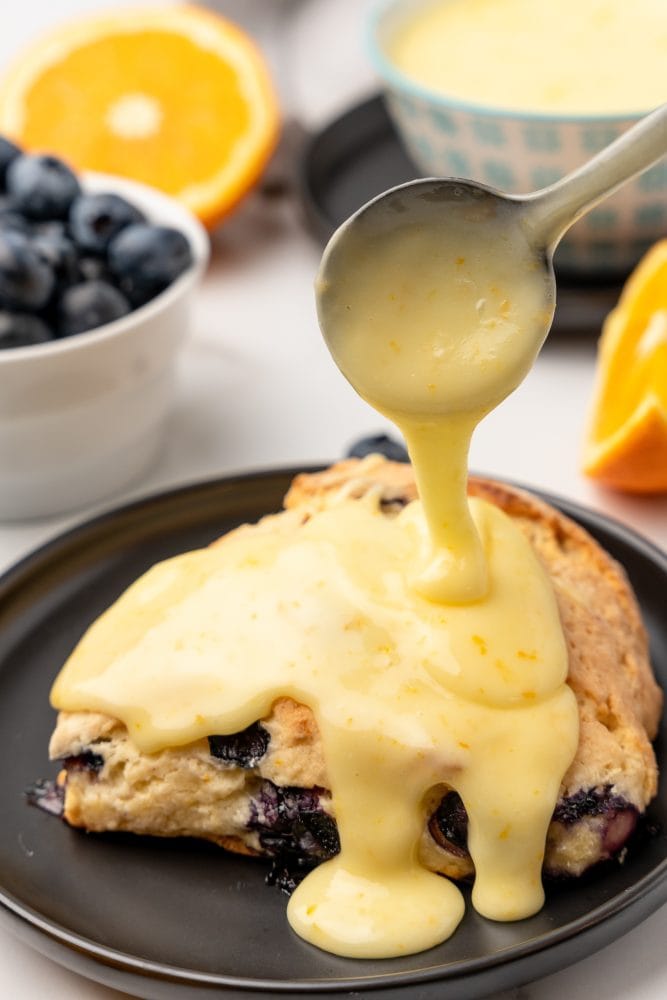 Easy Orange Glaze Icing – What You'll Need
This recipe has only three ingredients. Though, you'll need both the zest and the juice of the orange.
1 pound bag of confectioners sugar
a large orange
orange extract
You could skip the orange extract if it's something you can't find at your local grocer. Especially if you use the orange zest as illustrated below. But adding the orange extract gives this orange glaze that extra kick of citrus flavor that really "wows" and enhances any baked goods.
Orange Glaze Icing: Step-By-Step Instructions
Even through the recipe is simple, I've included step-by-step photos for those of you who like a visual reference. First, start by pouring the sugar into a medium sized mixing bowl.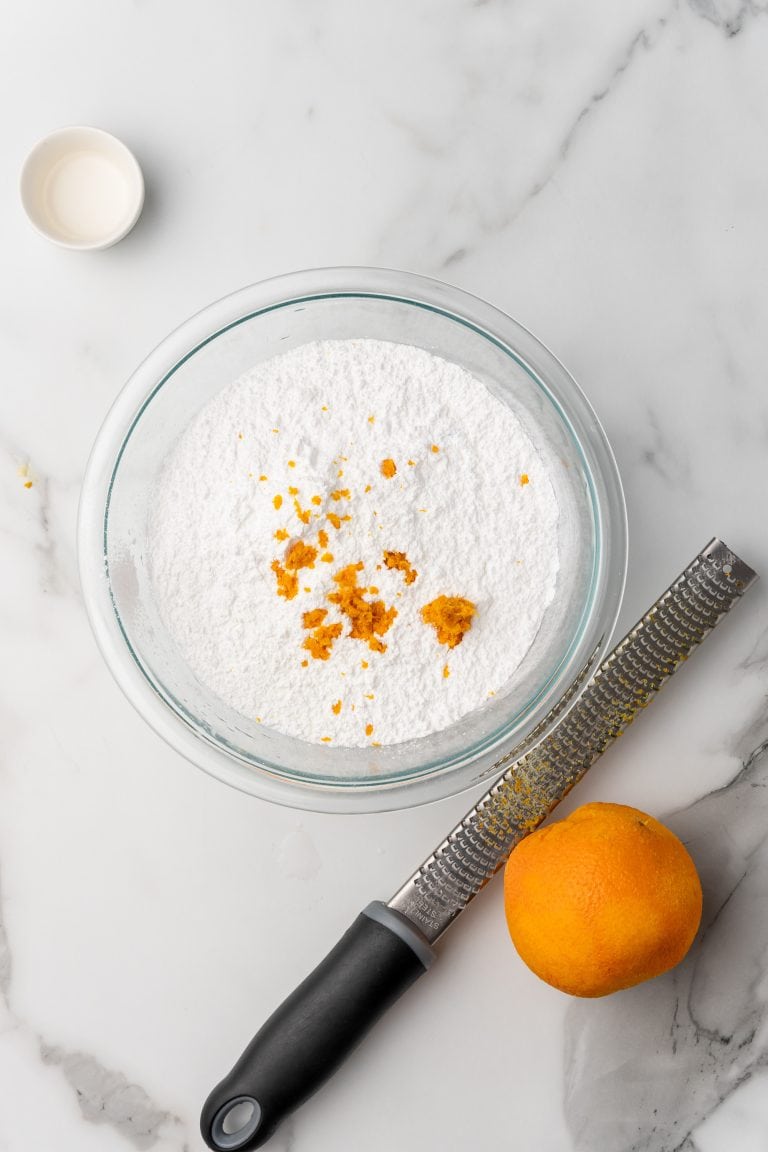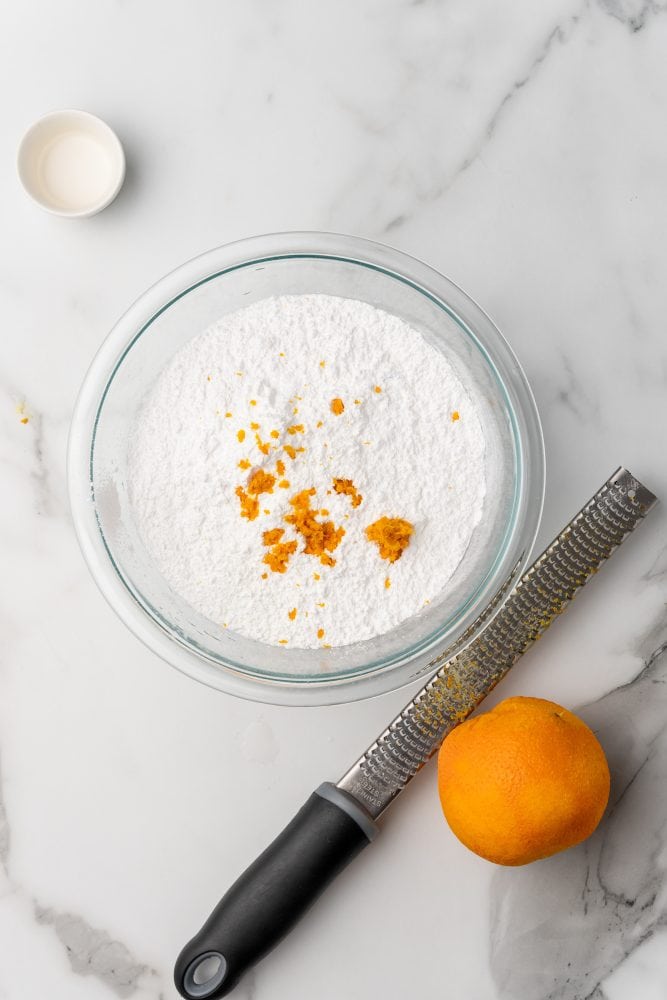 Next, zest the orange over the bowl. You could use a microplane zester right over the bowl. Or if you don't have one, a cheese grater typically has a smaller plane for zesting. Just zest the orange over a plate and then add the zest to the sugar.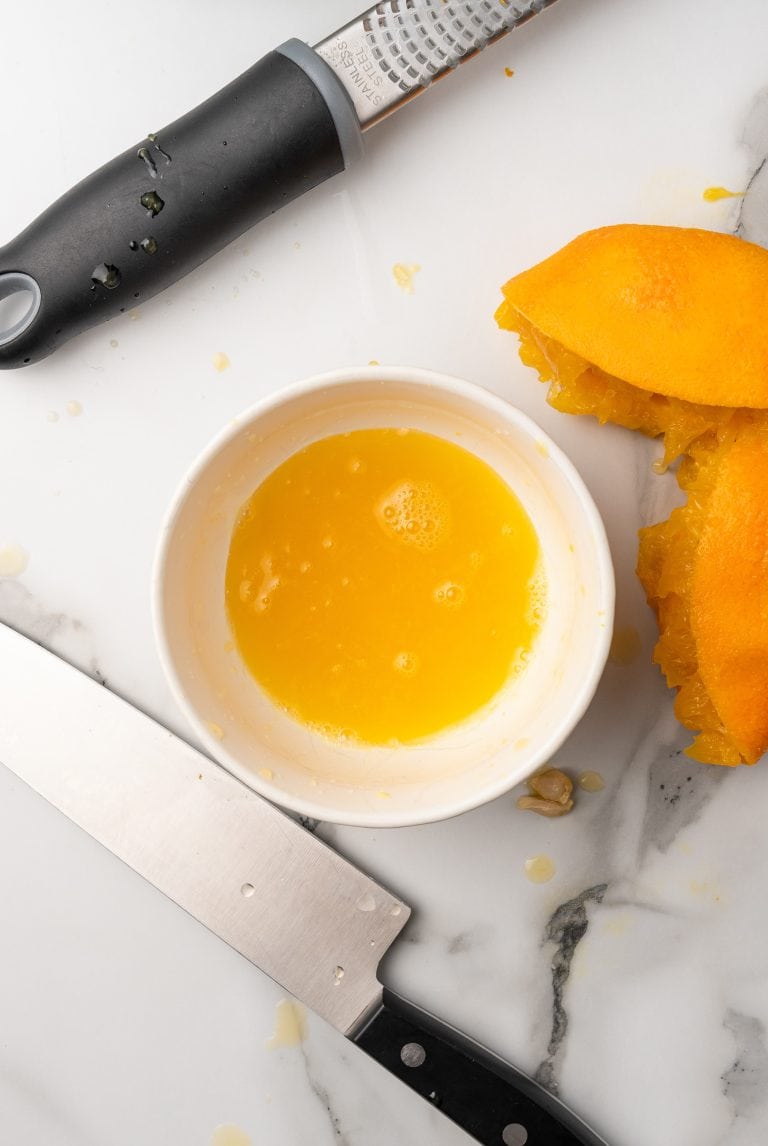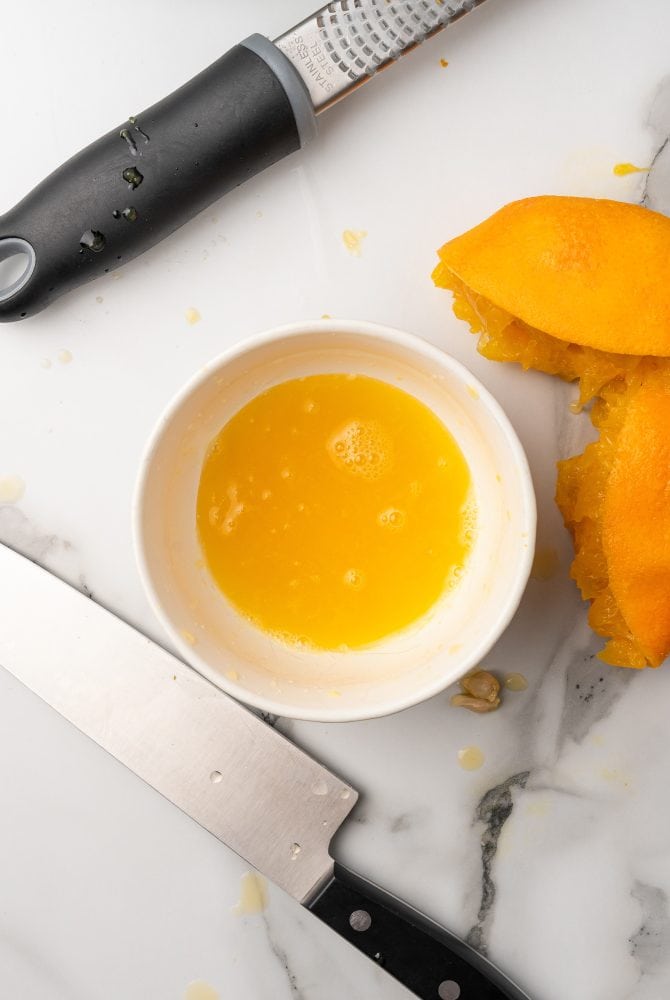 After zesting the orange, cut the orange in half and squeeze out the juice into a small bowl. Remove any seeds. Then, add the orange juice to the bowl with the powdered sugar and orange zest.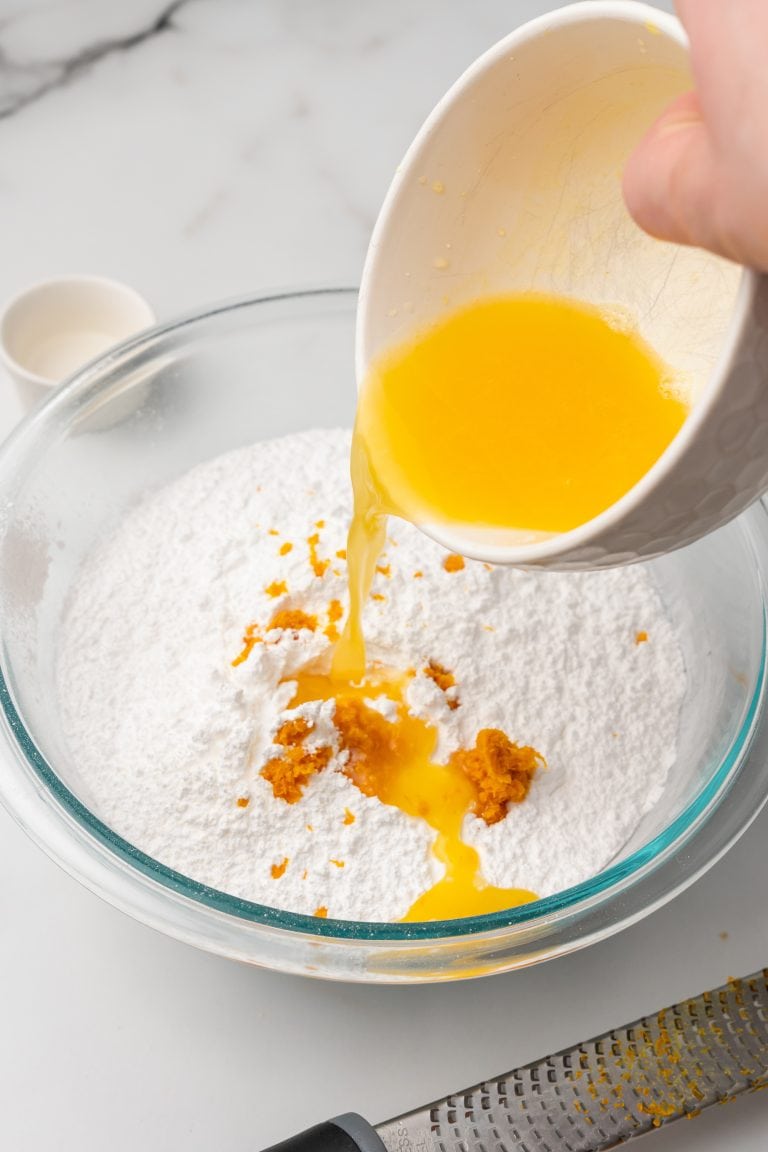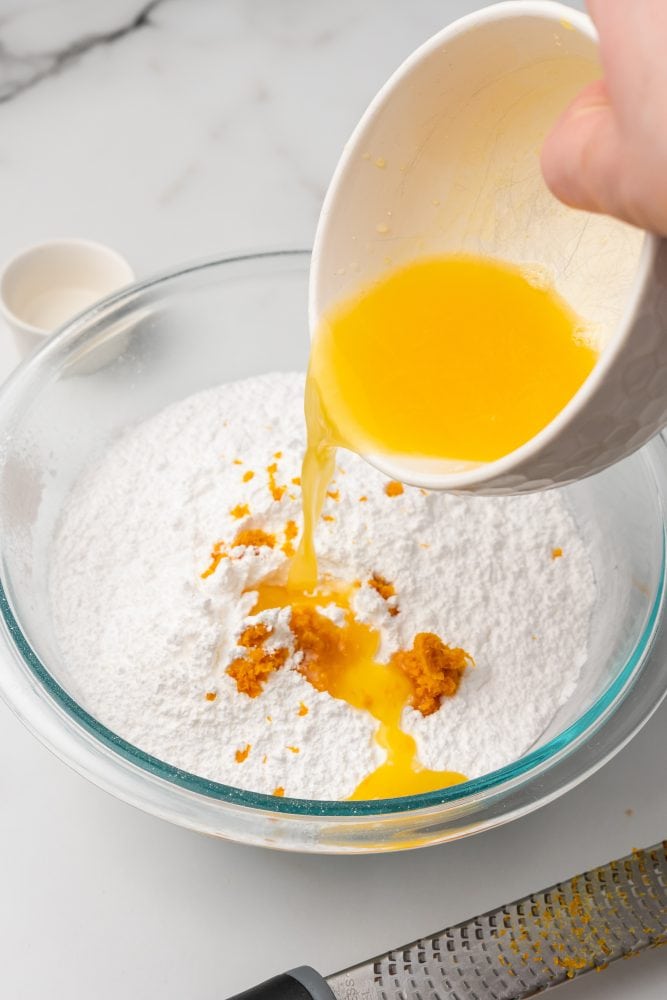 Now for some zing. If you want just a light flavored orange glaze icing, the zest and juice are enough. Mix together the three ingredients above and do a taste test before adding the orange extract.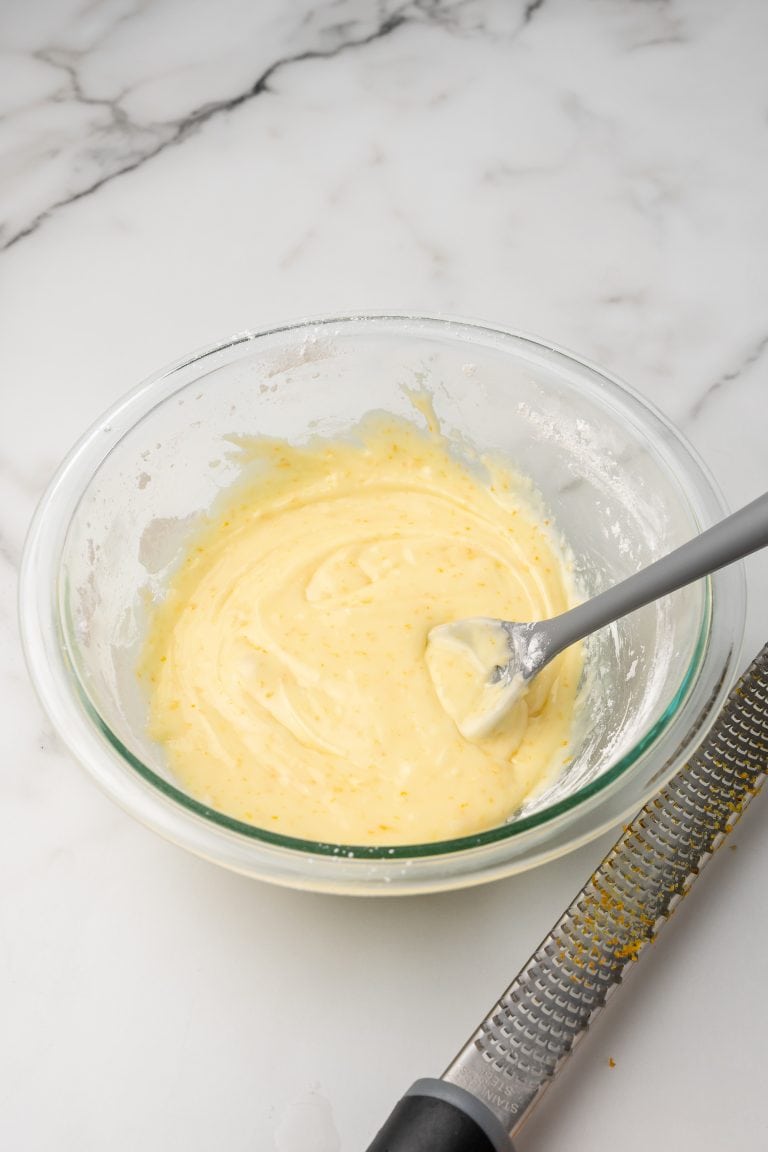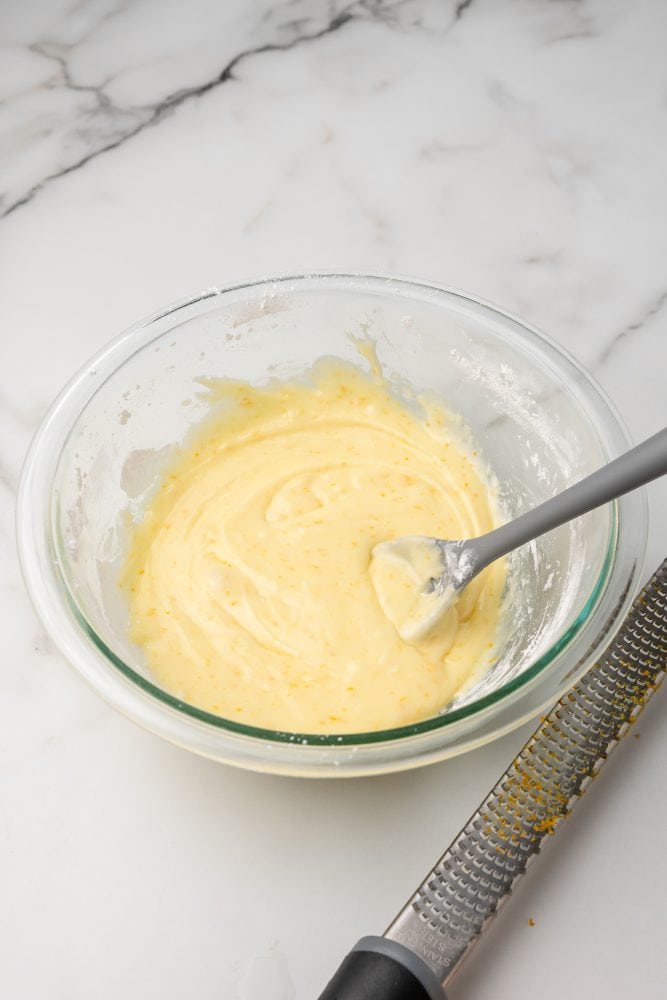 Personally, I prefer a more robust orange flavor. So I like to add the orange extract since it turns the citrus up a notch.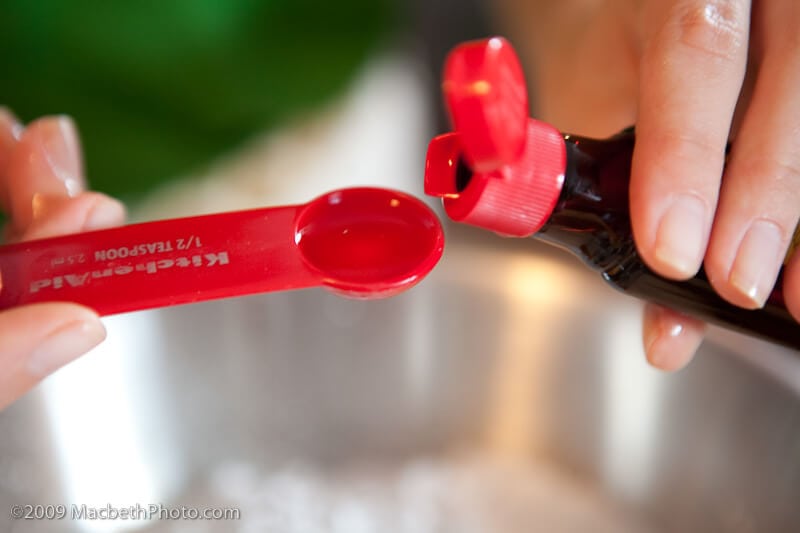 You can start by adding it in one 1/4 teaspoon at a time so it is flavored to your liking. I like to add a half teaspoon of orange extract.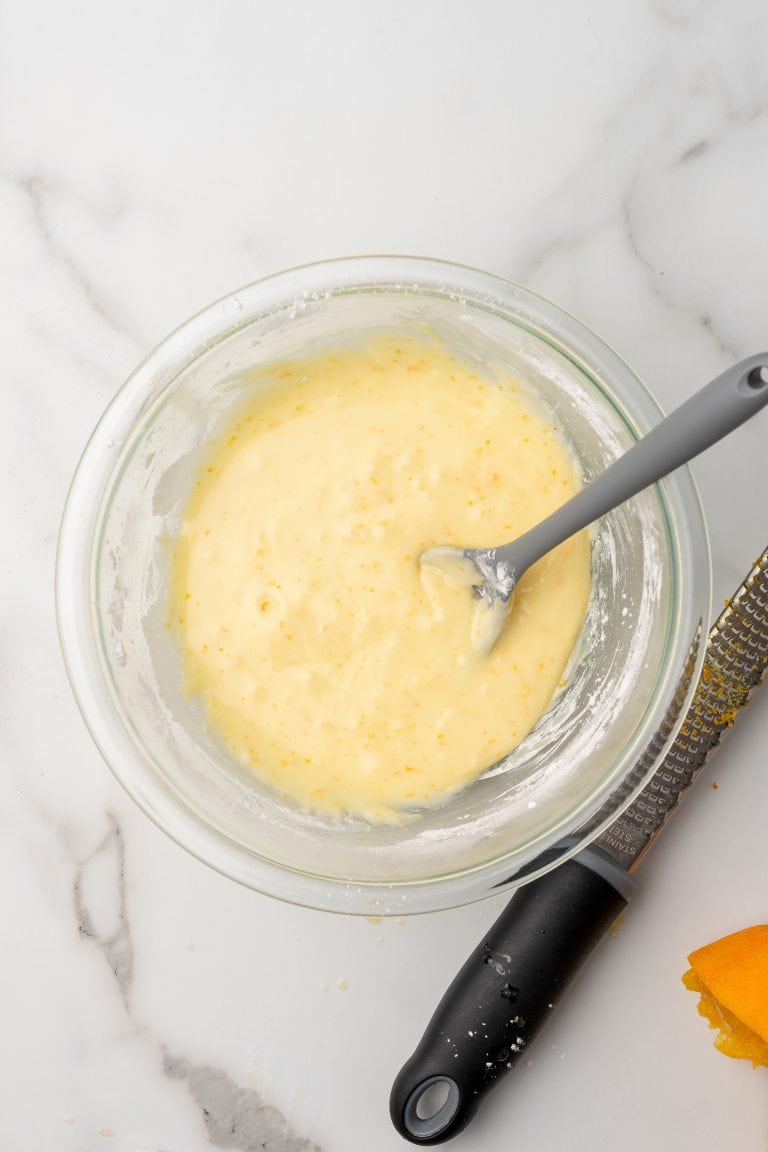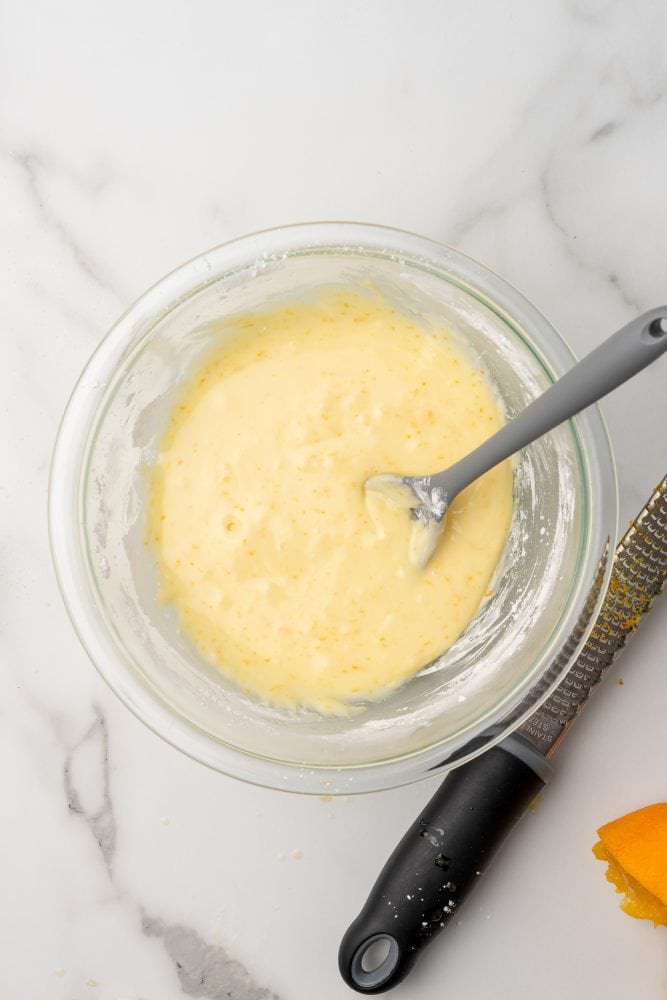 As for recipes you can use this orange glaze icing on … there are so many! It goes great with cakes, breads, and even as a morning spread for toast. Try it out on the blueberry citrus scones. Then lick the bowl. Mmm.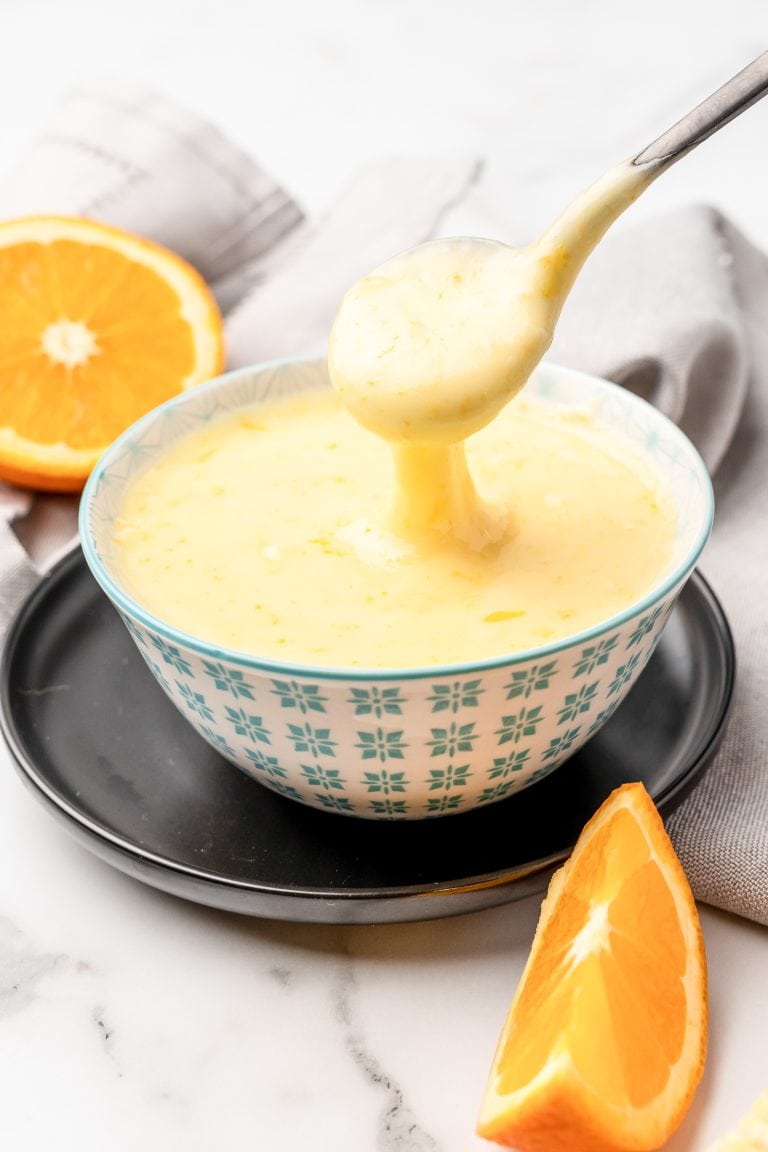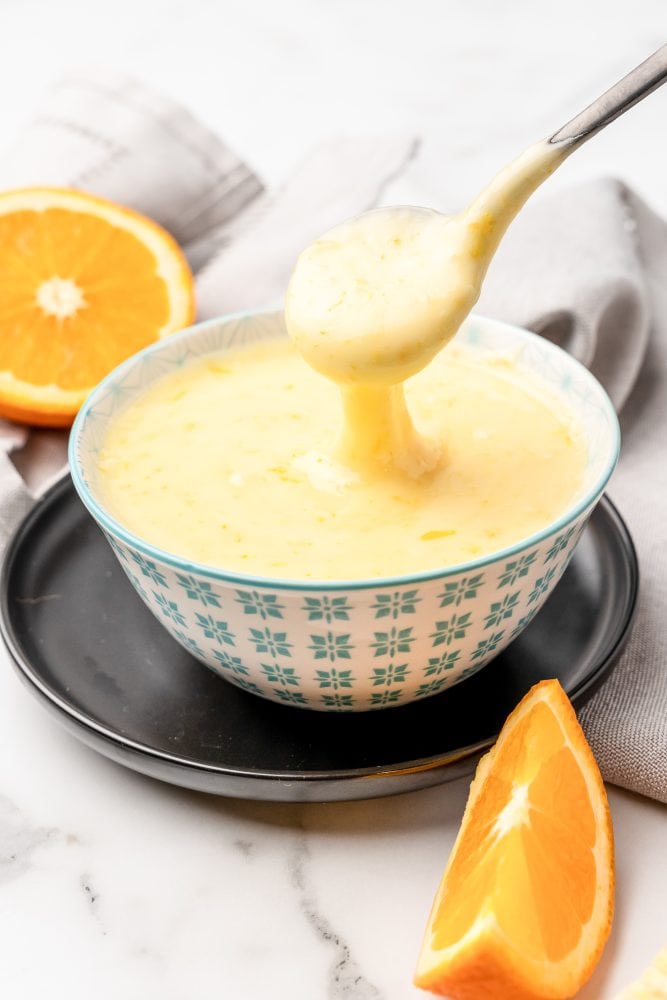 Tips For Making Orange Glaze Icing
Thicker Icing: If you make the icing and decide you want it to be a little thicker, mix in more powdered sugar 1/4 cup at a time until you achieve the desired consistency.
Selecting Oranges: When it comes to selecting oranges, fresher is better! Especially since you'll be zesting the peel. I like to use whatever I can find in season. Navel oranges are juicy and flavorful. Cara Cara oranges and Valencia oranges are the sweetest. Smaller tangerines and mandarins don't zest well, so I don't recommend those.
Storing Orange Glaze: If you have some orange glaze left over, or you want to make it ahead of time to use in another baking recipe, you can store it in an air tight container (I like to use a wide mouth mason jar) in the refrigerator for up to two weeks. It might get thick when cold, so stir and bring up to room temperature before glazing baked goods.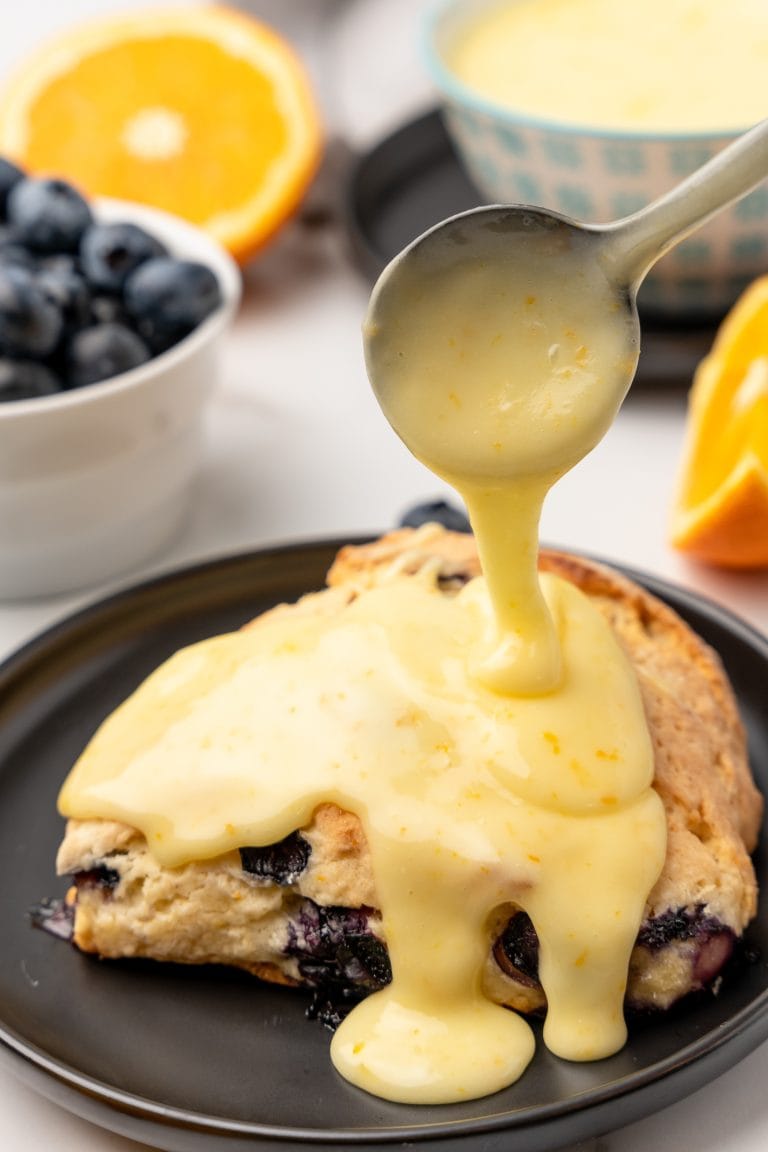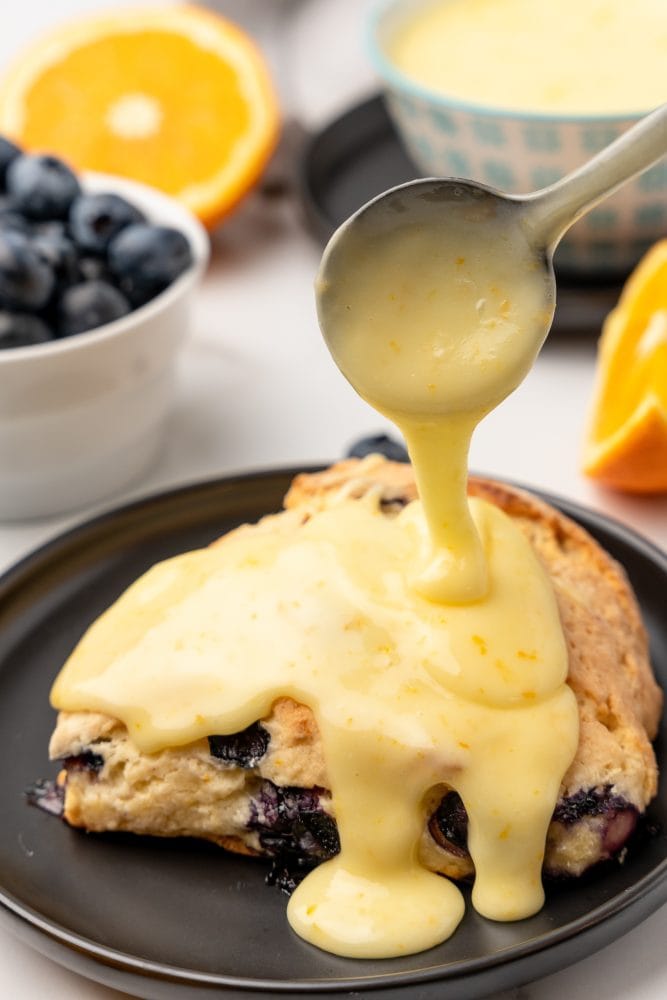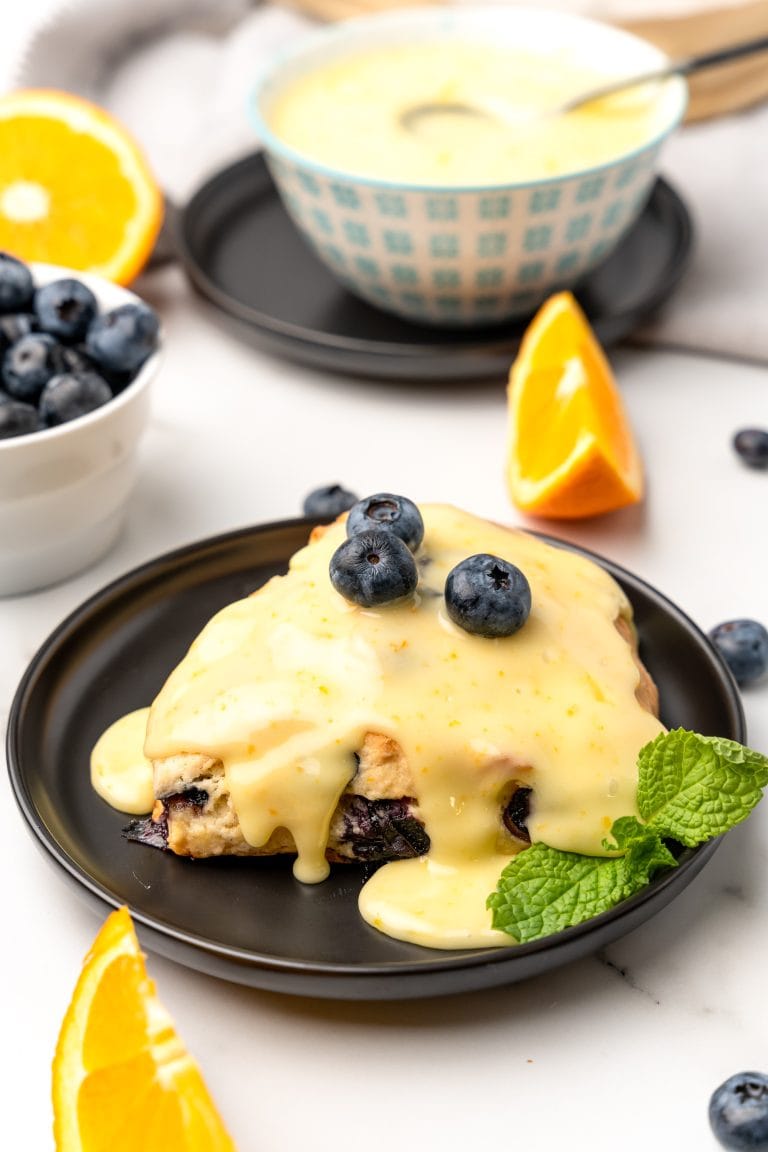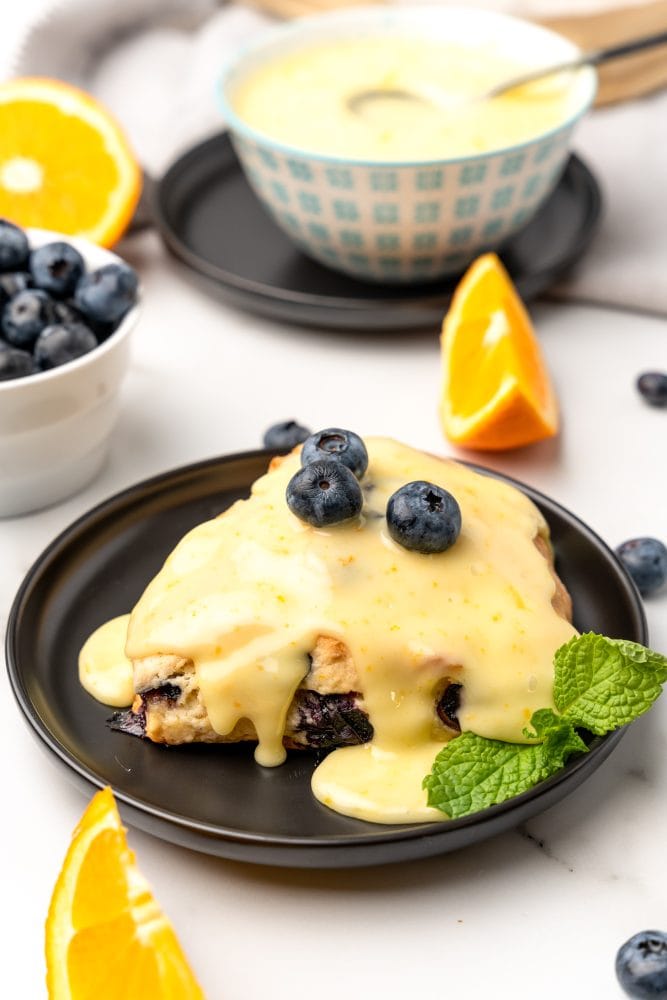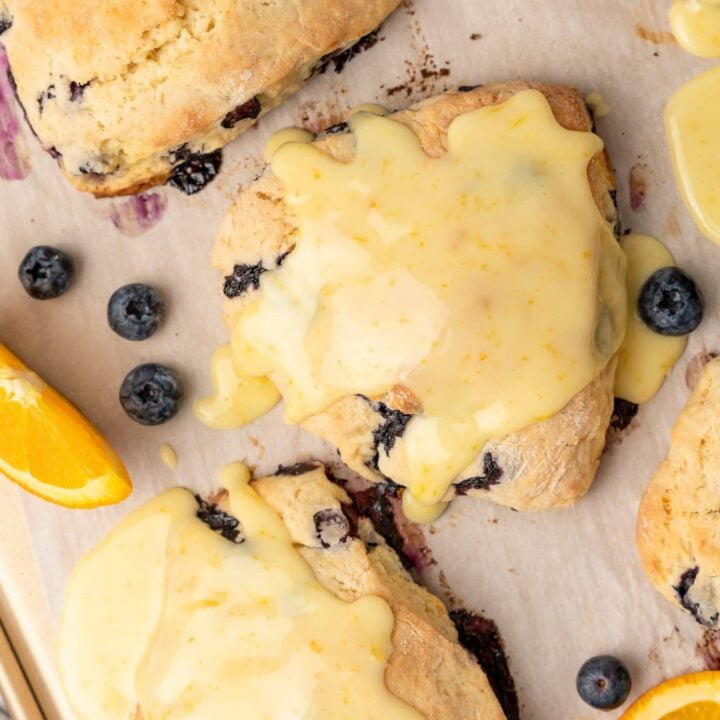 Orange Glaze
An EASY orange glaze icing perfect for cakes, breads, and scones.
Ingredients
A 1 lb bag of powdered sugar
1 large orange (for zest and juice)
1/2 teaspoon orange extract
Instructions
Pour the powdered sugar into a large bowl.
Wash and dry the orange. Then grate the zest over the bowl of sugar.
Cut the orange in half and squeeze the juice into a small bowl. Remove any seeds.
Pour the orange juice into the bowl of powdered sugar and zest.
Add orange extract.
Whisk all ingredients together until well blended.
Use on scones, cakes, cookies, breads, or any other recipe where you'd like a sweet and zesty orange glaze.
Nutrition Information:
Yield:

16
Serving Size:

1
Amount Per Serving:
Calories:

155
Total Fat:

0g
Saturated Fat:

0g
Trans Fat:

0g
Unsaturated Fat:

0g
Cholesterol:

0mg
Sodium:

1mg
Carbohydrates:

40g
Fiber:

0g
Sugar:

38g
Protein:

0g
Originally Posted Aug 2, 2009. Updated 2022.