I love whipping up a homemade sugar scrub with ingredients readily found in my kitchen, especially this rose water sugar scrub. For one — I know what all the ingredients are and they're usually edible. So I don't mind using them on my lips! Plus, sugar scrubs are so easy to make and they're perfect for keeping by the kitchen sink to pamper your hands.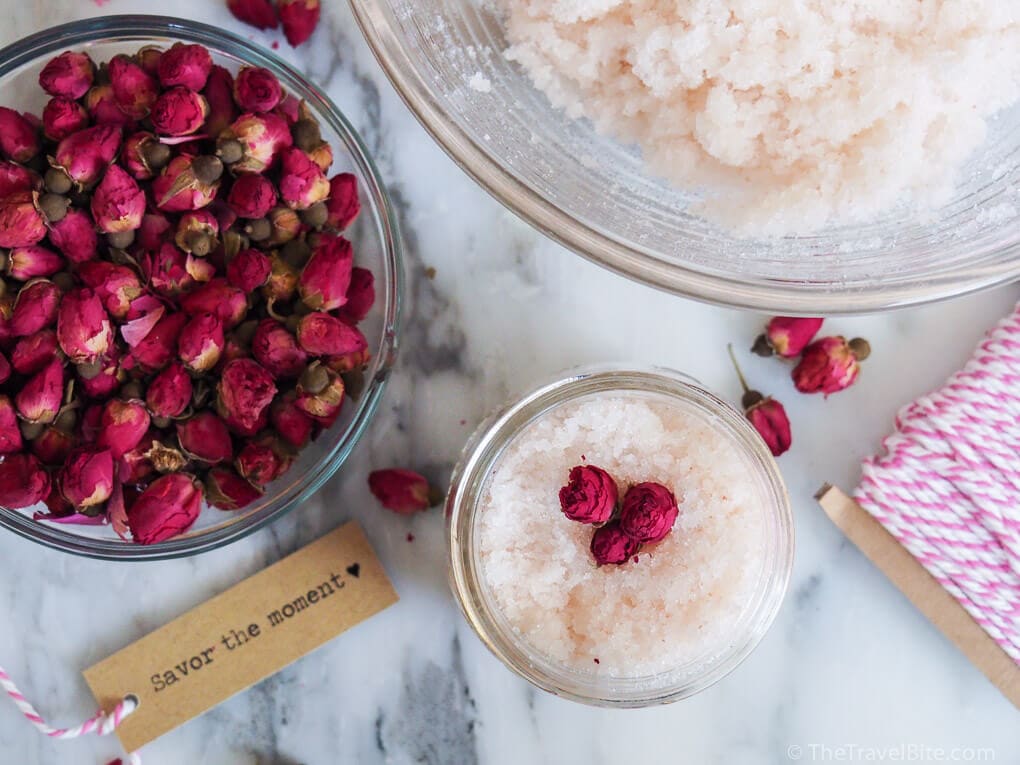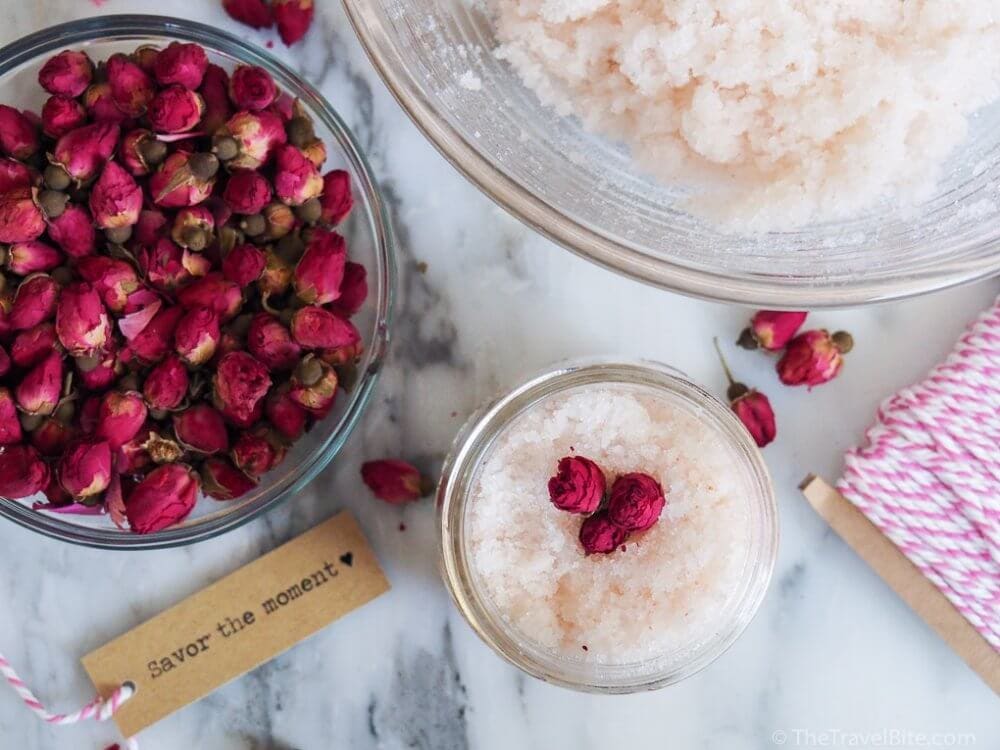 I've used rose water in a few recipes, my favorite being gulab jamun, a rose-scented Indian dessert that is absolutely divine (seriously, give it a try). And if you've never purchased rose water before, you can typically find it in the baking section of your local grocer or at a health food store (and if all else fails there's always rose water on Amazon too).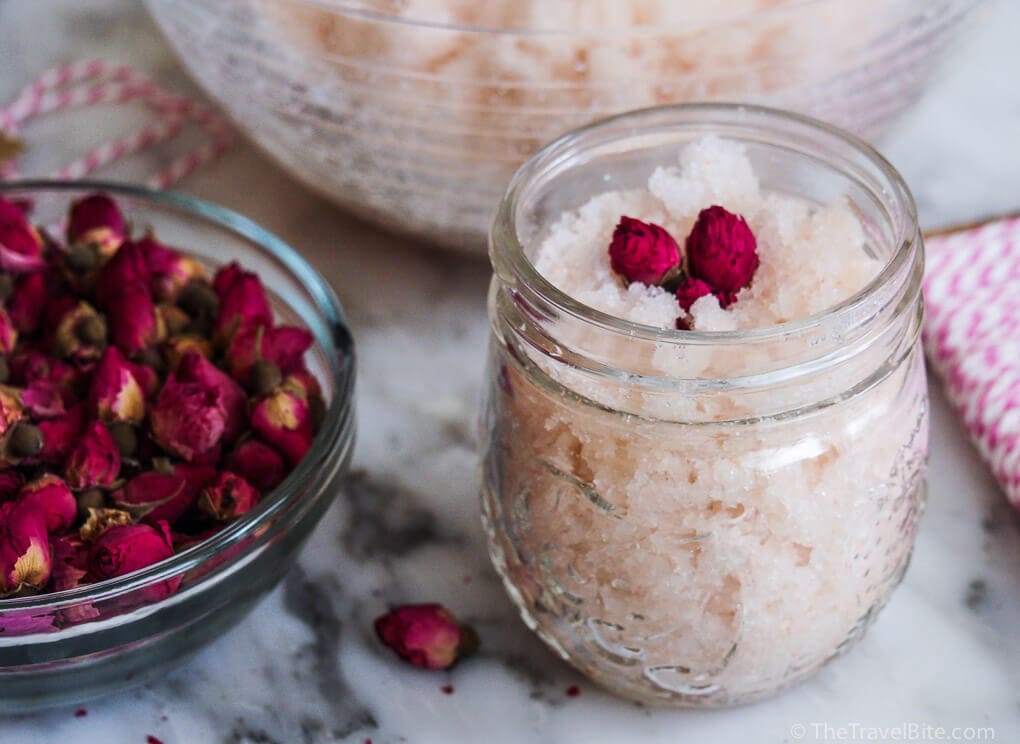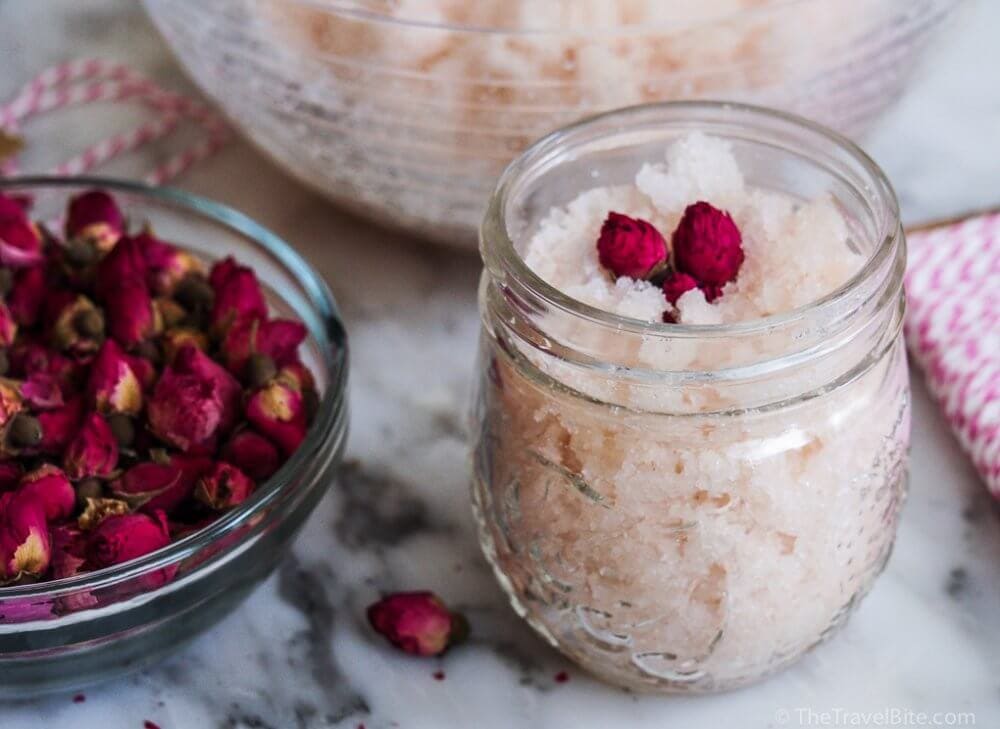 Typically, I stick to sugar scrubs instead of salt scrubs because if you have any little cuts or micro-abrasions on your skin, the salt might sting a little. In this recipe, however, I did add just a little bit of Himalayan pink sea salt to get a natural pink color. I also added some rose bud tea for pretty "garnish" to give a view jars away as gifts. You could crumble them up so that the pedals are mixed in with the sugar scrub, but I kept them whole so they could be picked out and not block our kitchen drain.
Rose Water Sugar Scrub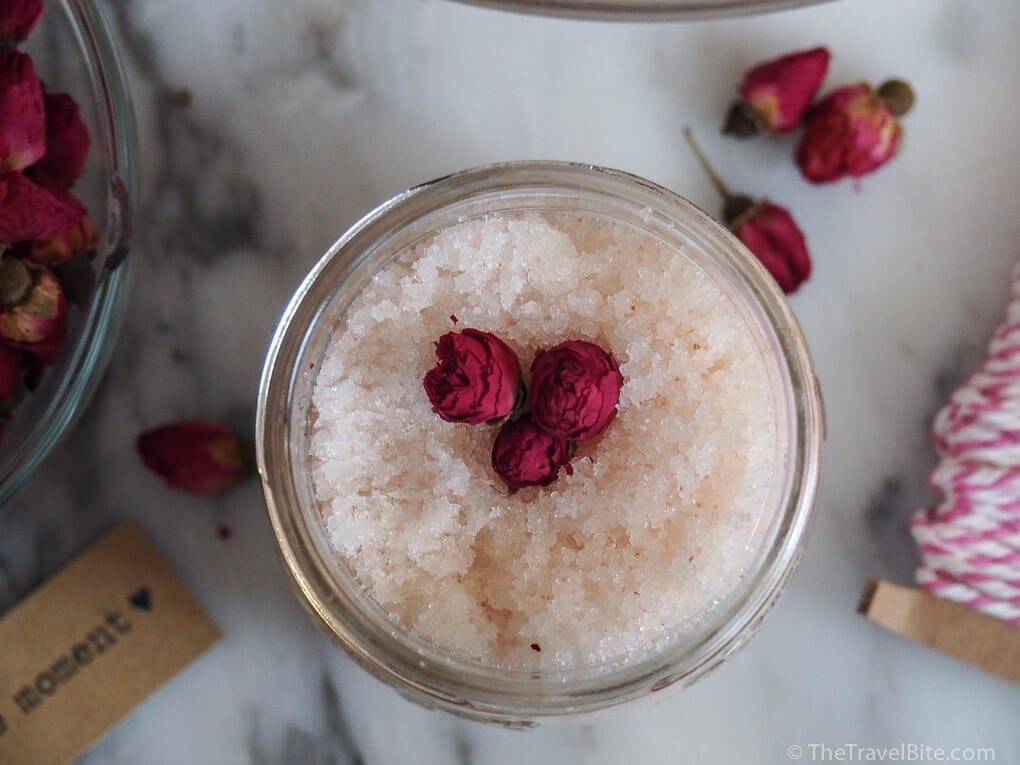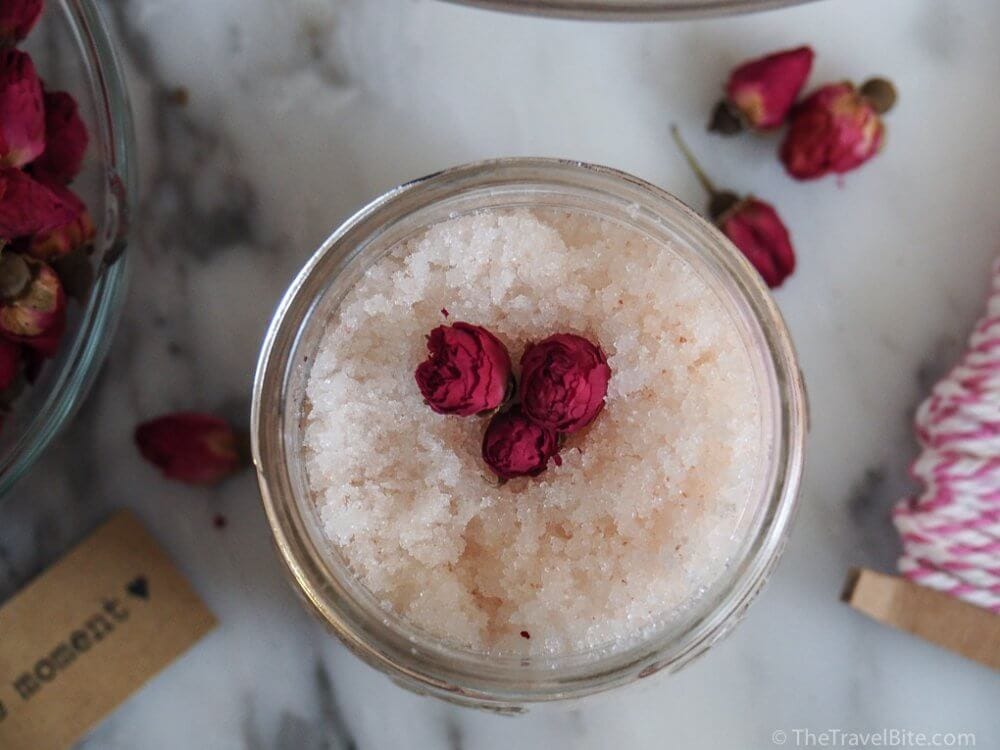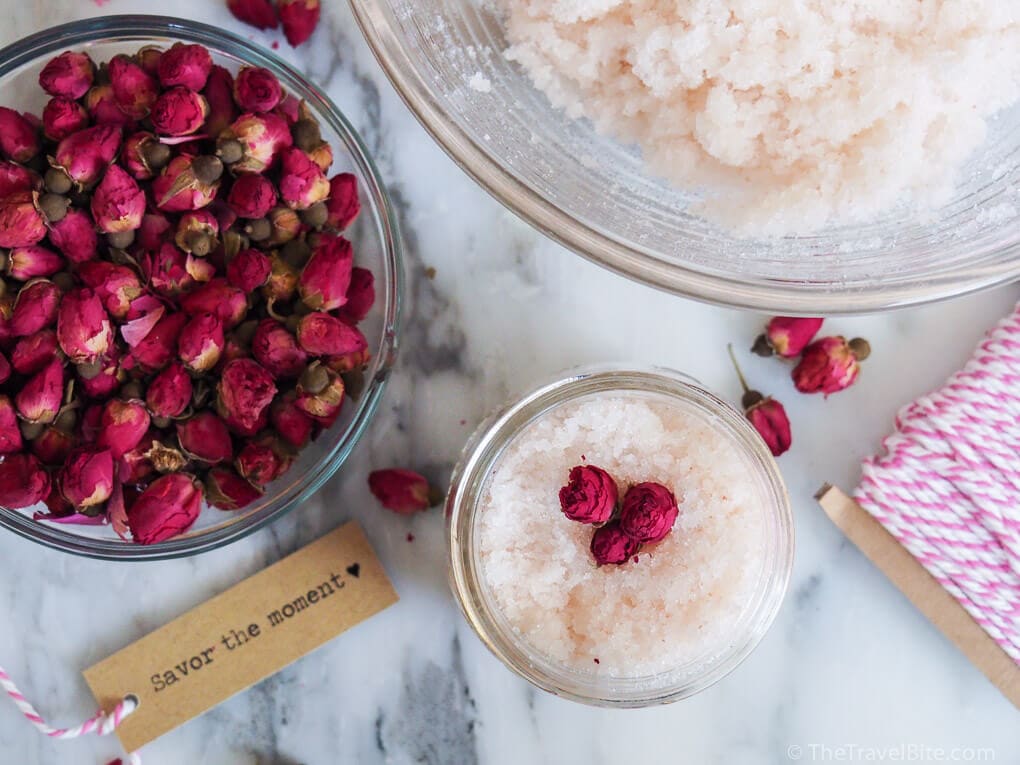 Rose Water Sugar Scrub
Ingredients
2 Cups Sugar
2 ounces Rose Water (about 5 Tbsp)
1/2 Cup Coconut Oil Blend
6 ounces Himalayan Pink Sea Salt (3/4 Cup)
Rose Bud Tea for garnish
Instructions
Pour sugar and salt into a medium sized glass bowl and mix together.
Add the coconut oil blend and rose water to a measuring cup that has a pour spout on the edge. Mix together the oil and rose water in the measuring cup.
Pour the rose water and oil blend over the sugar and salt and fold all the ingredients together using a wooden spoon or spatula until the sugar is well coated.
Scoop into 6 ounce jars.
**Some of the links in this posts are affiliate links, and if you purchase anything using them, we make a small commission. Best part is, there's no additional cost to you.
Want to try another scrub? Check out our popular Vanilla Coconut Sugar Scrub. There's also a pin-able below if you'd like to pin this DIY idea for later. 🙂