I recently posted a recipe on how to make sweet plantains, and now it's time for the savory ones — tostones (pronouced toas-tone-ehs). These are really green plantains that are salted and double-fried to make an appetizer that tastes similar to potatoes. It's a really popular treat in the Caribbean islands, and each one makes plantains their own unique way. This tostones recipe is one I learned from my step-father who is from Ponce, Puerto Rico. It takes a little extra time to make these from scratch, but the flavor is so worth it. Here's the recipe along with step-by-step photos showing how to make tostones.
Start with really ripe, and I do mean green, plantains like the ones pictured here on the left.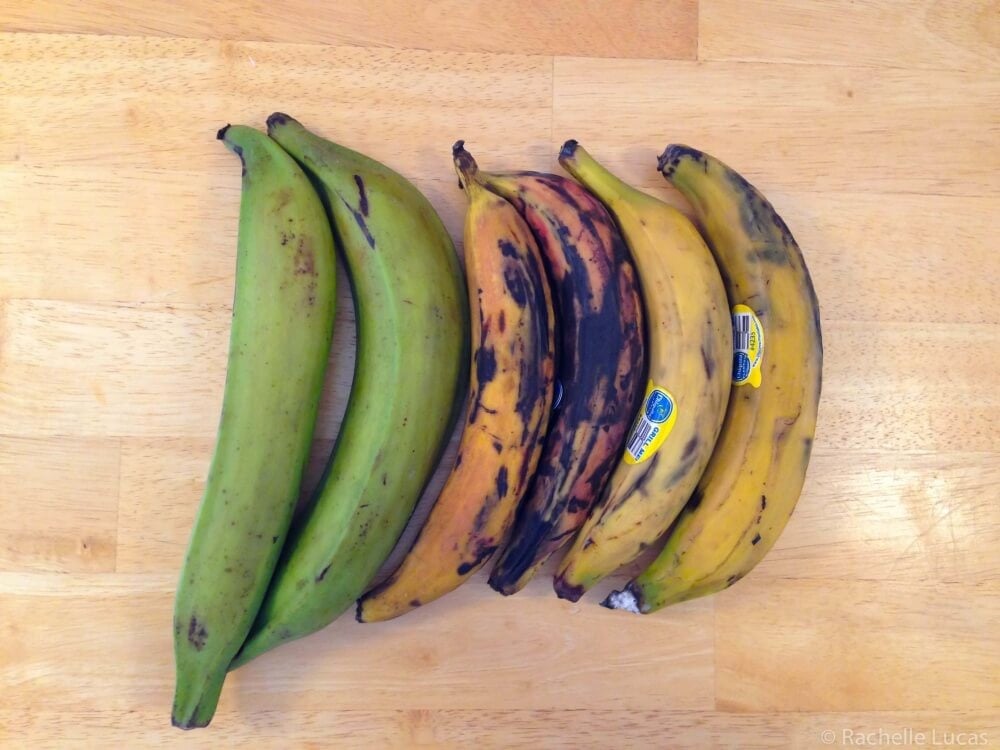 Read This Too: Sweet Plantains – Tostones Recipe
Next, cut of the tips.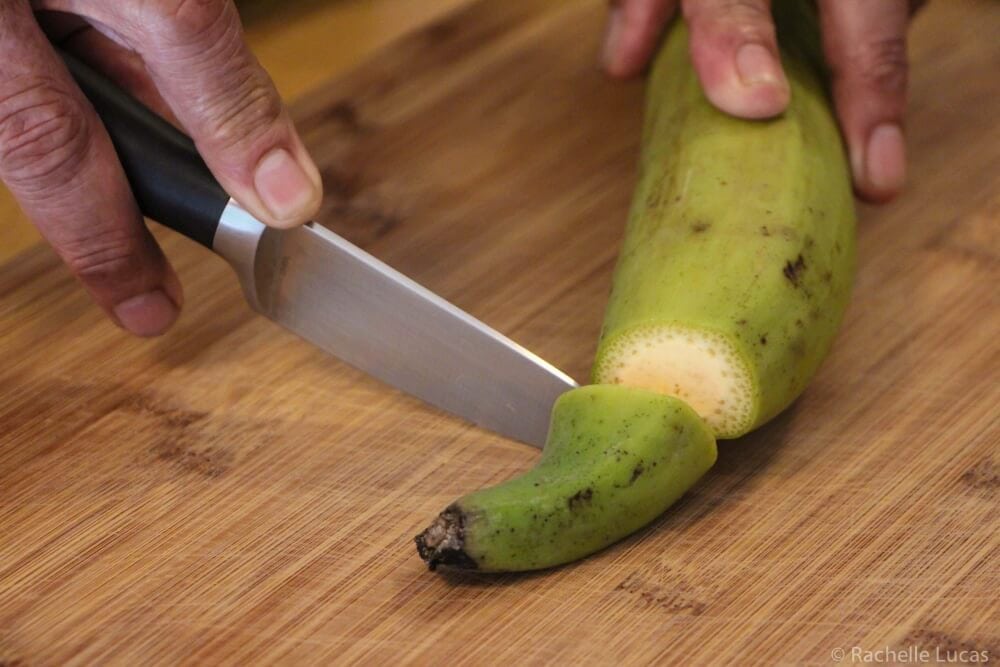 Find the seam along the peel (there should be three of them). This will be a guide for you to cut along the peel.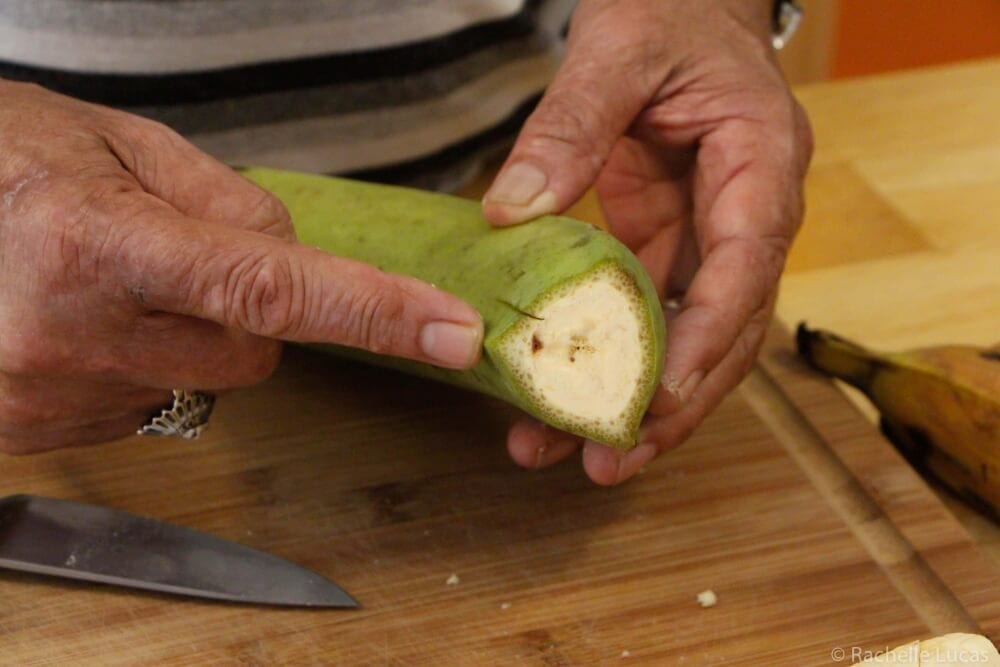 Using a sharp knife, place your thumb near the tip of the blade to guide you so you only cut the depth of the peel, and not the plantain inside.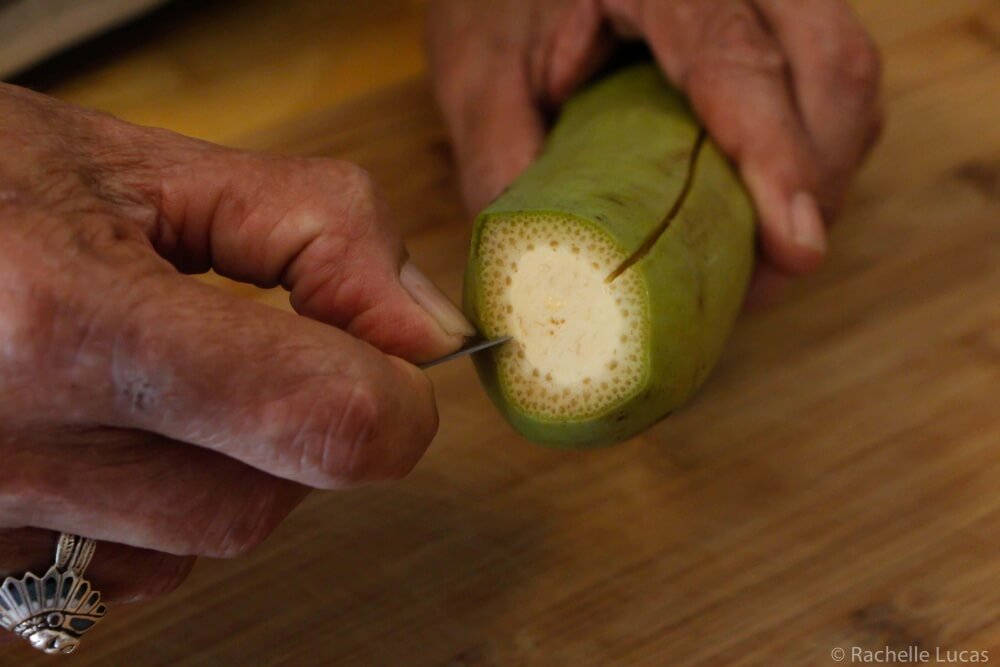 Next, use a butter knife to help scrape the peel away from the fruit. Since they're not ripe, it will be a little tough.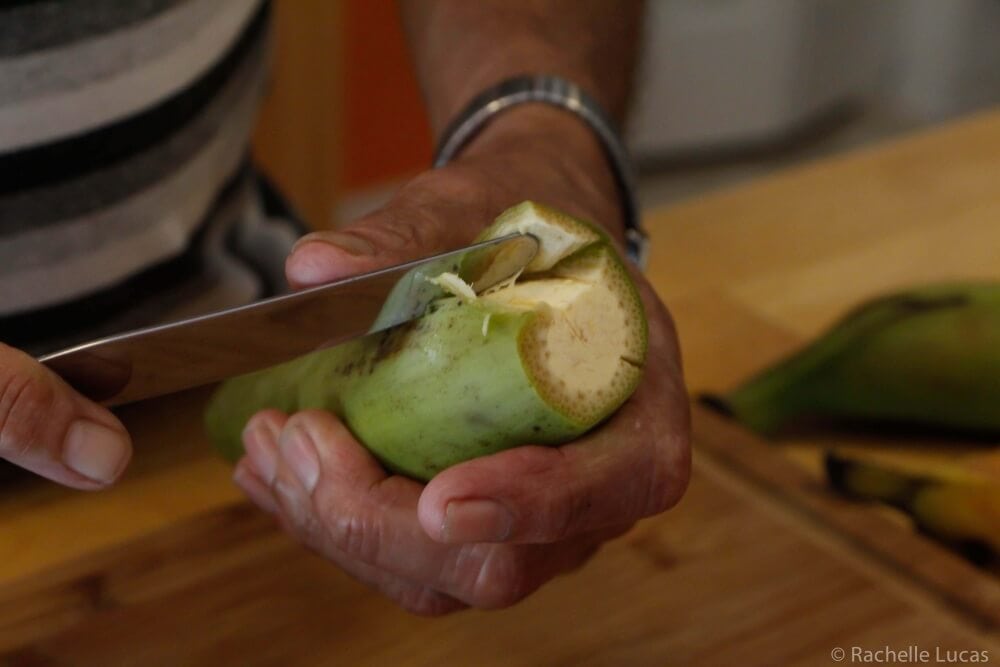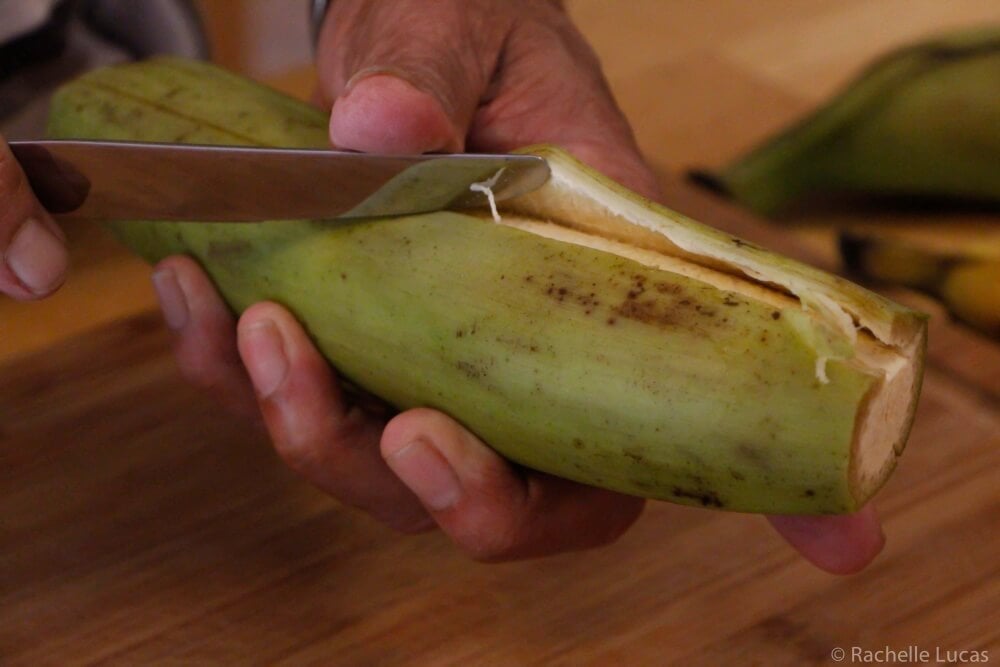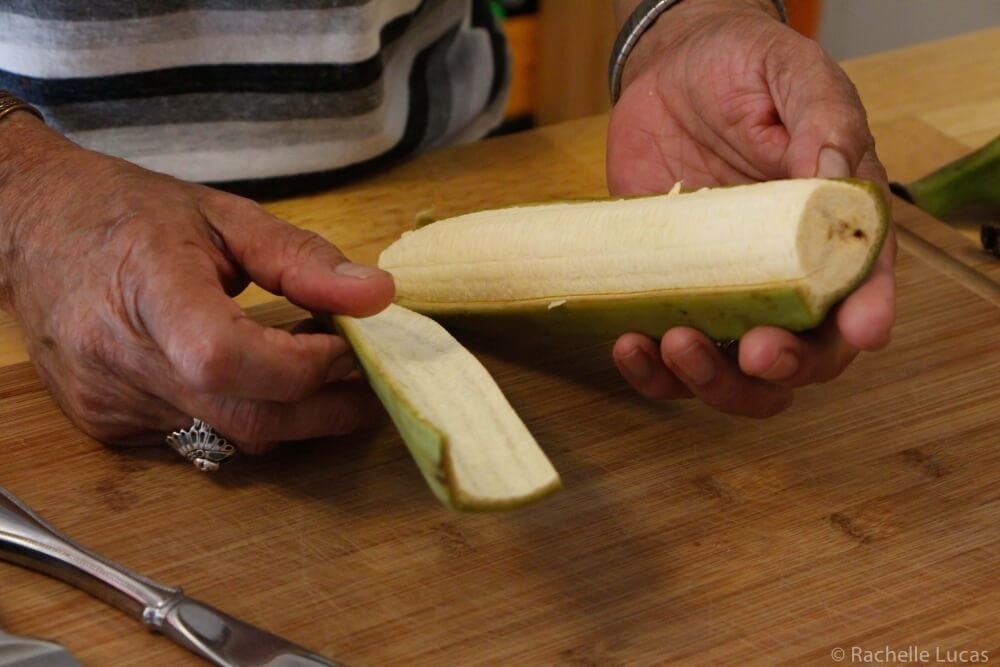 Don't discard the peels as you'll be using them a bit later. Just set them aside. Next, cut the plantains in diagonal slices so that you can make a wide chip. The thicker the slice, the bigger the tostones chip will be.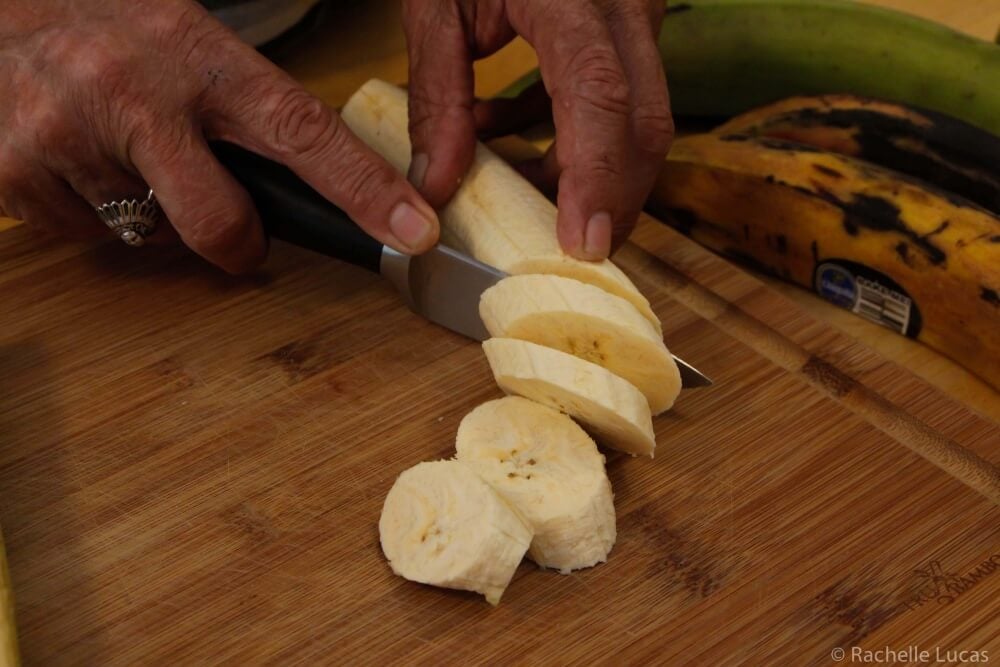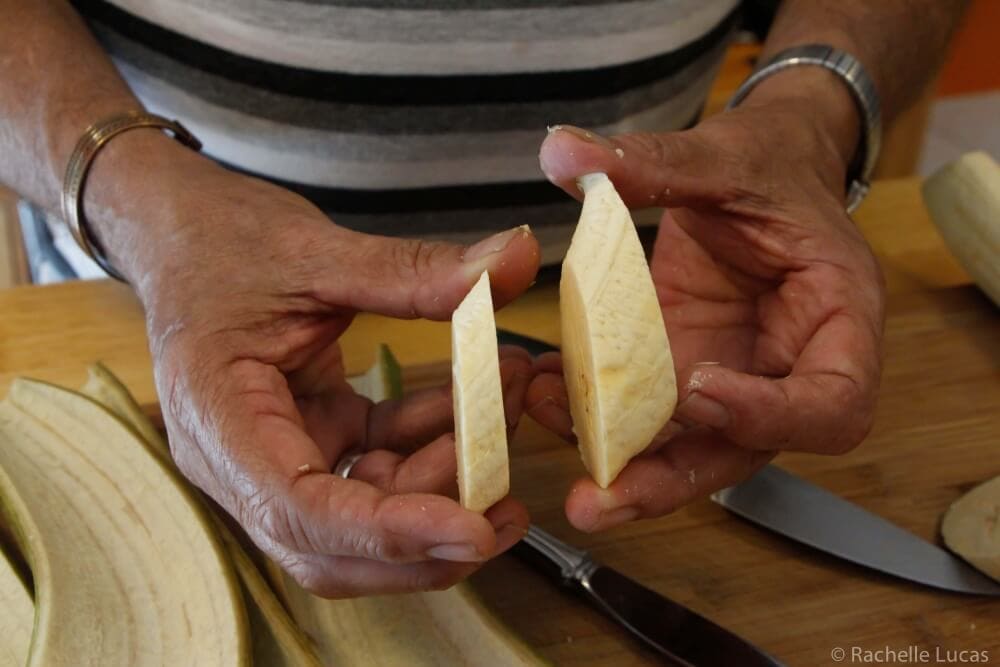 Once your sliced plantains are ready, heat some cooking oil in a shallow sauce pan. You want the oil to be wavy and shimmering before adding the plantains, otherwise they'll absorb oil. If you're not used to frying foods (I certainly wasn't), be mindful of the temperature. You will probably only need to bring the heat to medium or just a little over medium.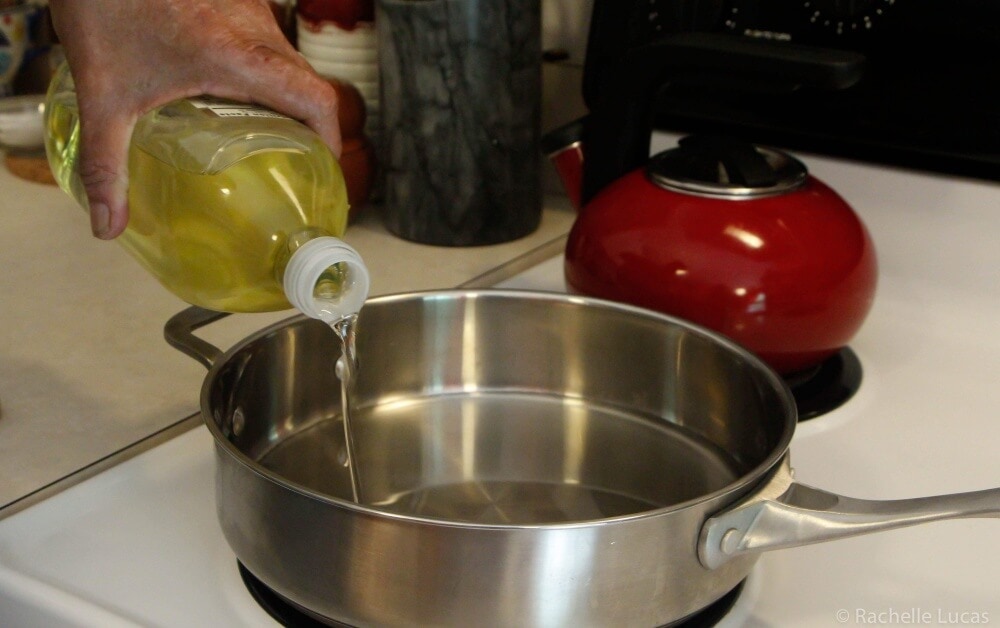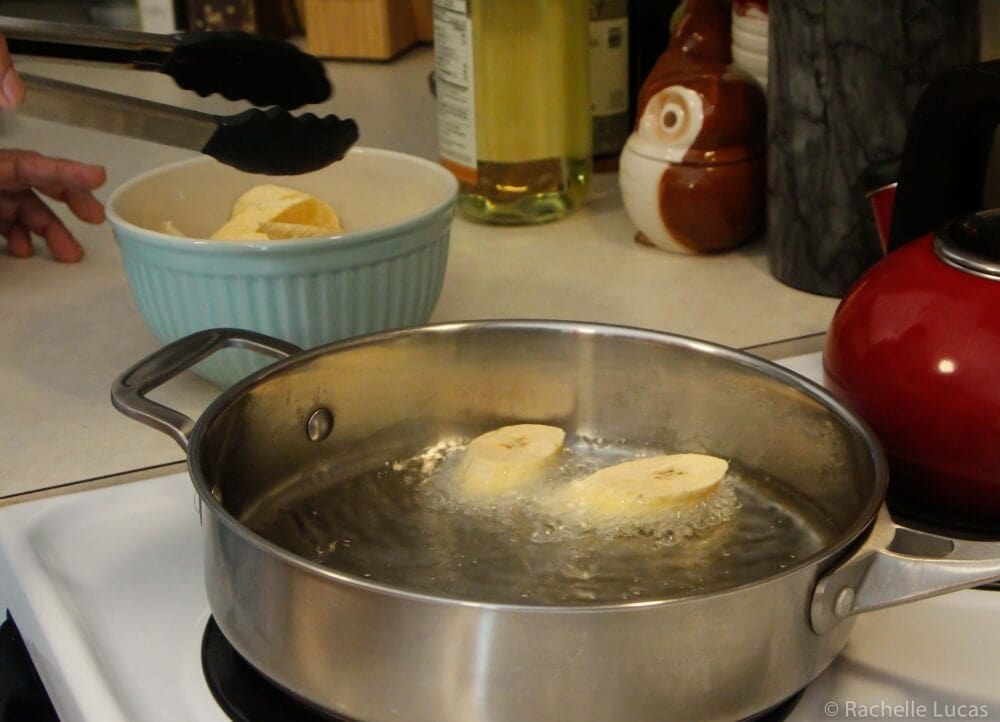 Carefully turn the plantains after they've cooked for about one to two minutes so that you get a nice golden color on each side. Just be sure not to over cook them since you'll be frying them a second time.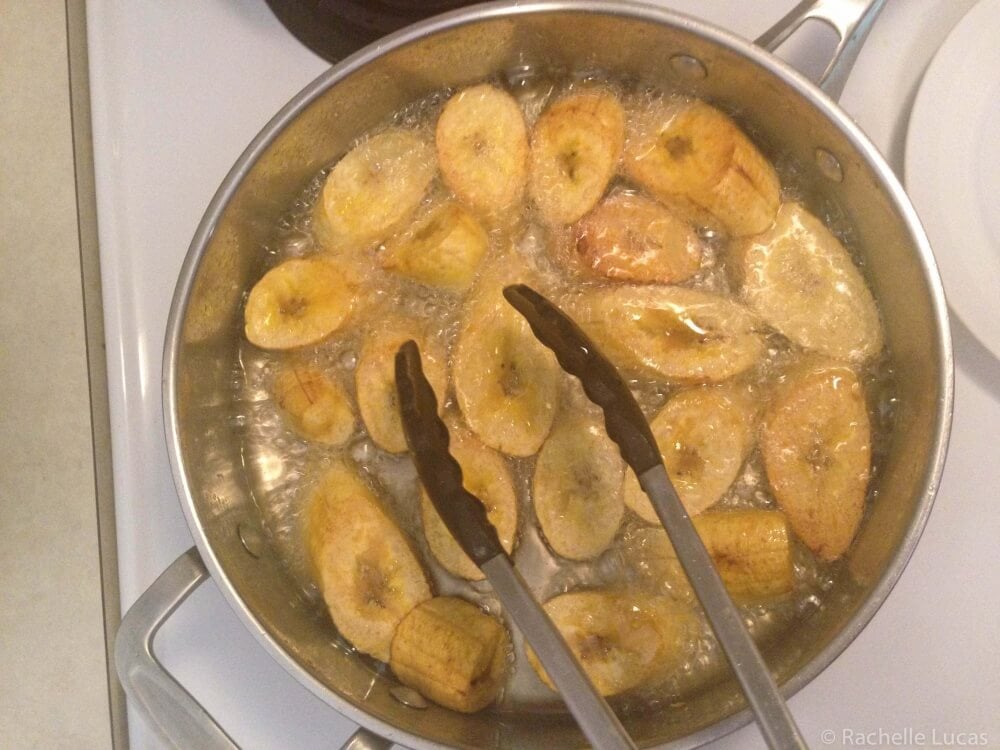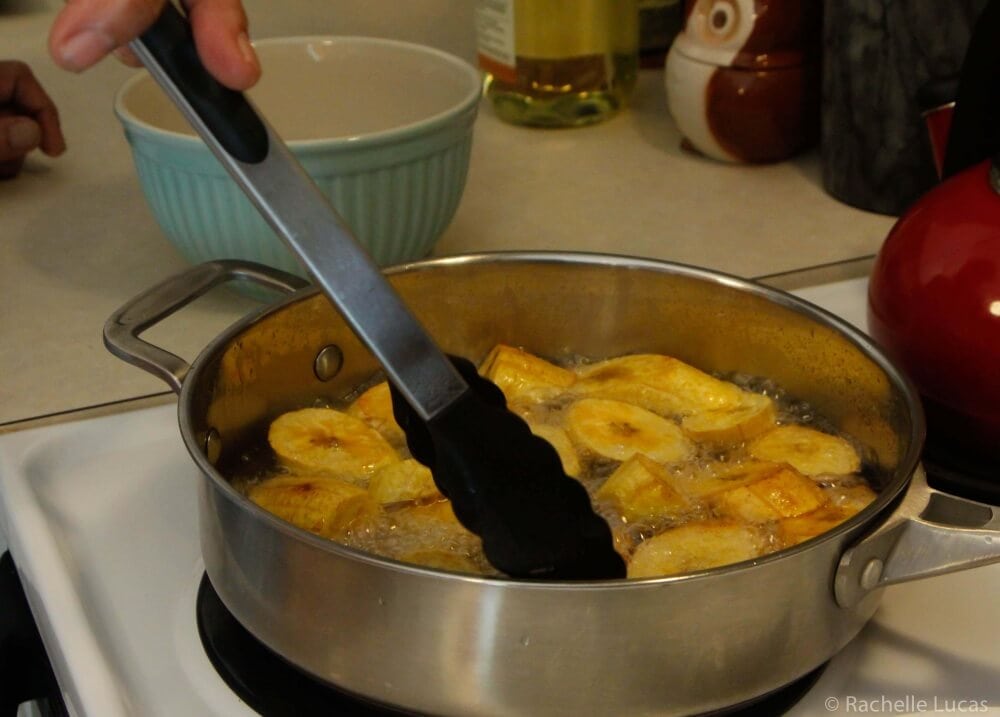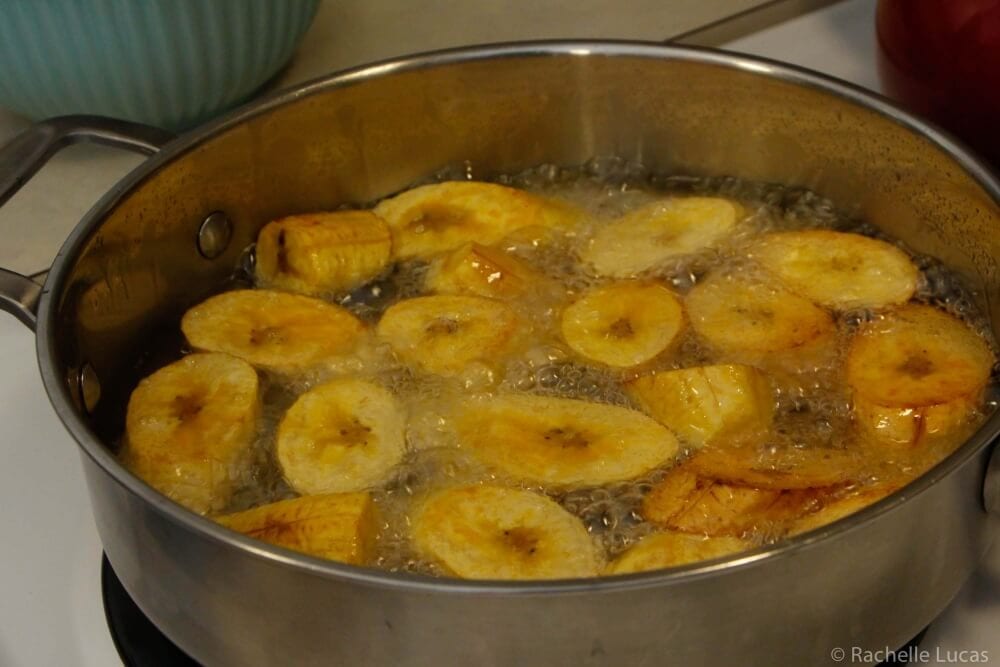 Next, carefully remove the plantains and place them on a plate lined with paper towels to absorb some of the excess oil. Let them cool for a few minutes so that you can easily handle them to begin smashing them into a chip shape. Turn the heat to low, keeping the oil warm, but not hot, for the second fry.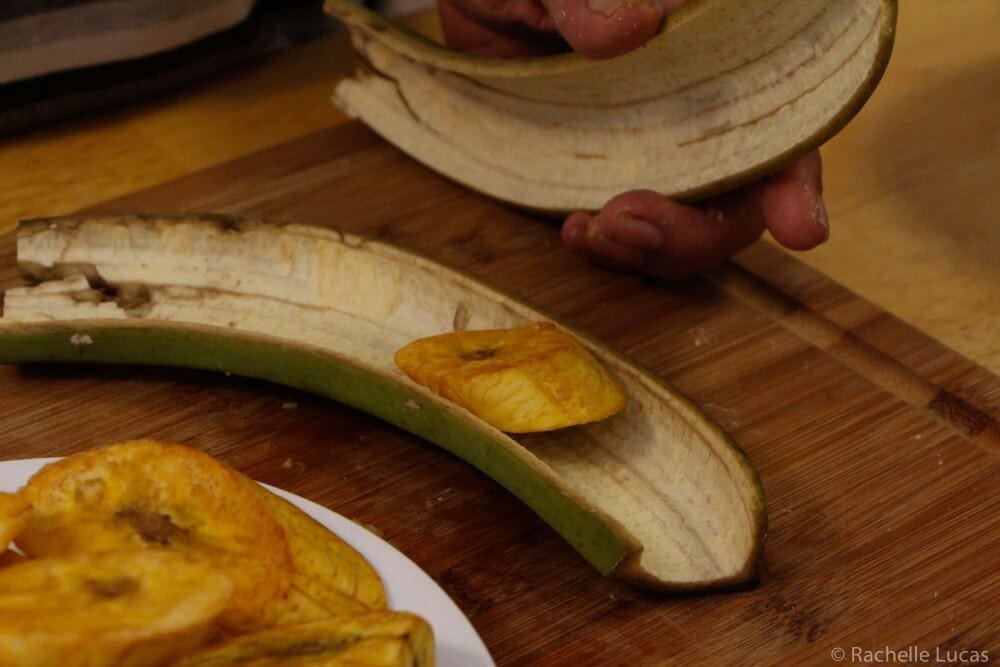 They do sell a tool that will mash plantains to make tostones, but this is the way my step-father's grandmother used to make them — by smashing them between the two peels.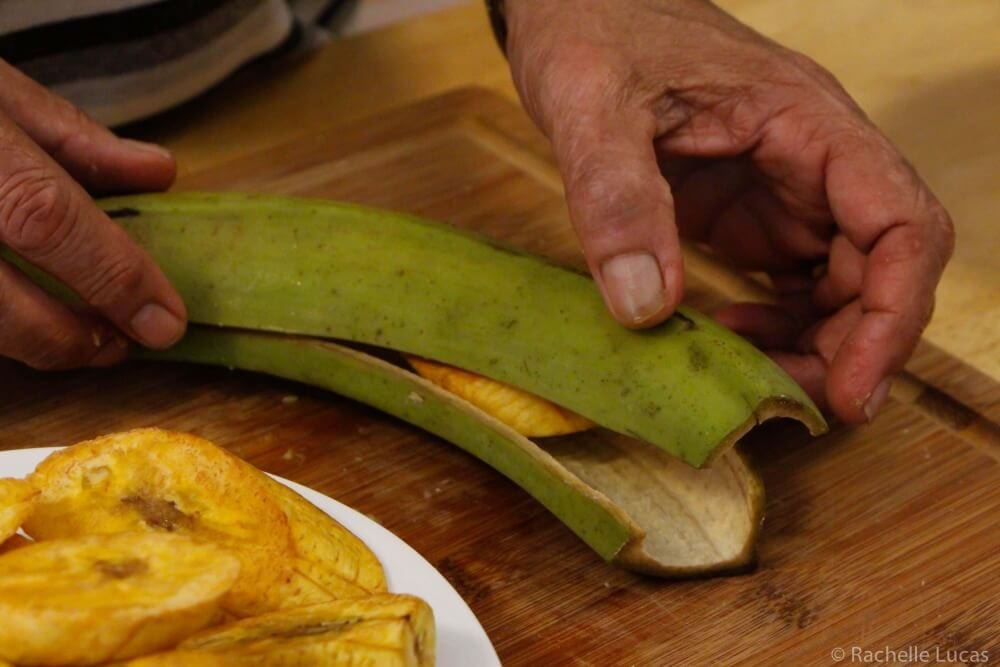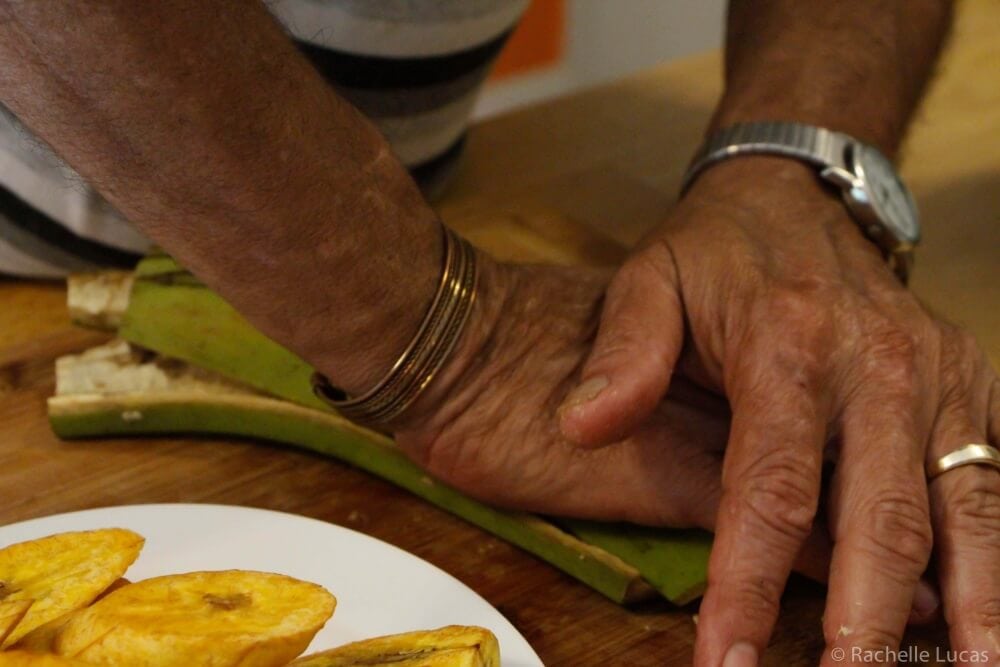 Once all the cooked plantains are mashed, you're ready to fry them a second time. The first fry is so that they hold together and don't crumble, the second time gives them their chip-like shape and crunchiness.
Now, my step-father says the secret to a good tostones is to dip them in salt water before the second fry. This is called "volaito" adds a little crunch to the final chip. To make the water, add about 1 Tbsp of sea salt to about a 1/2 cup of water in a shallow dish.
Note: This is also why you want to turn the heat to low as noted above so that the water going into the oil doesn't spark a fire. It's also good to dip them, and then give them a good shake before placing back in the oil. **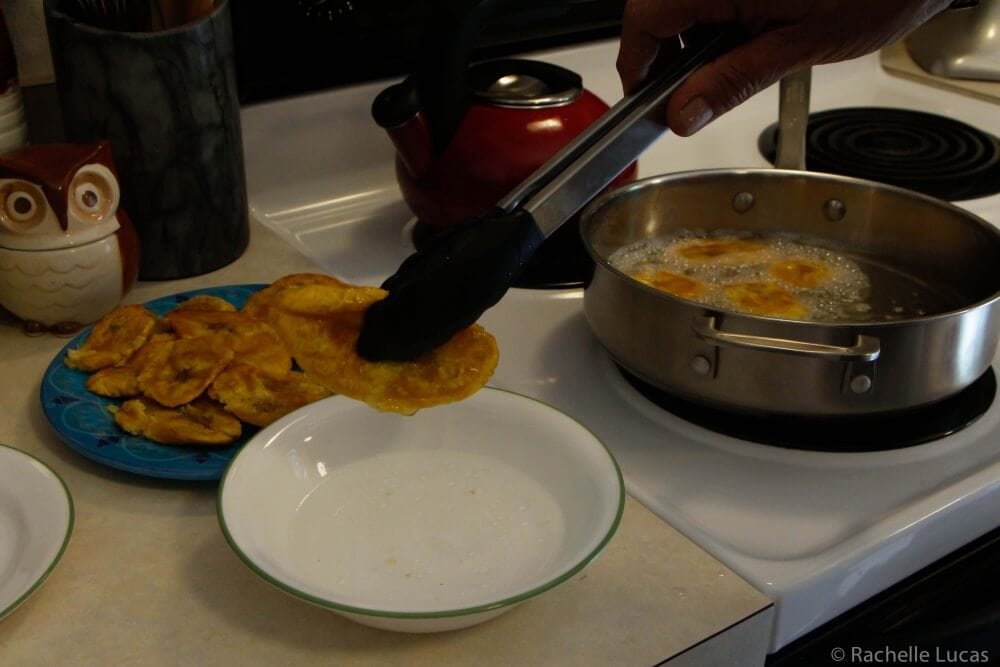 As they're cooking, turn them constantly to keep them from burning and to make sure they cook evenly on both sides. You'll know they're done when they start to brown around the edge.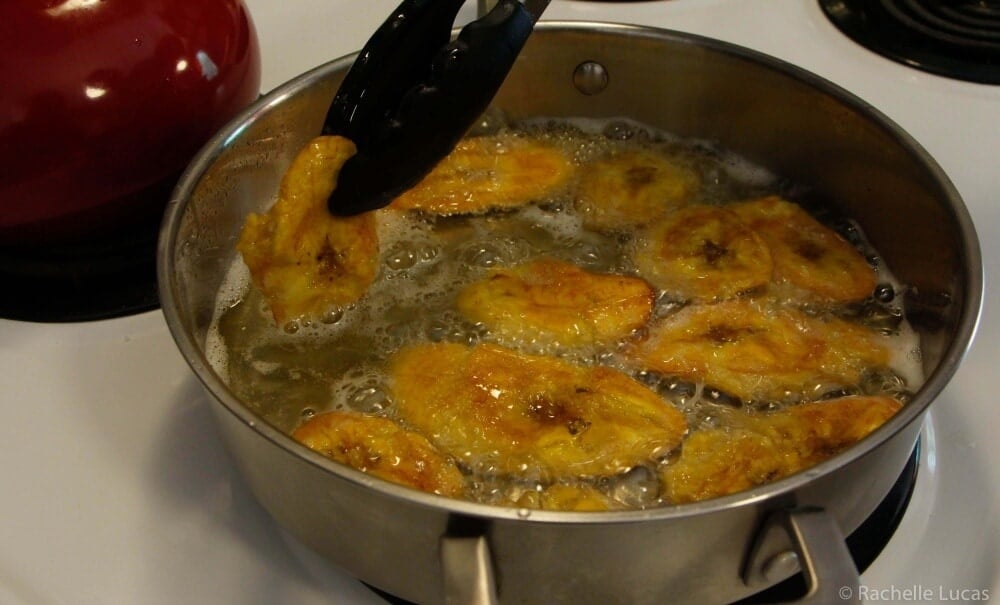 Once they're browned, remove from the oil and plate them on a serving dish. Next, make a really quick and delicious mojo sauce for dipping the tostones in. You'll need 1 cup of diced onions, 1/4 cup of fresh pressed garlic, and salt and pepper to taste. You can also add a splash or two of olive oil.
Read This: Tres Leches Cake Recipe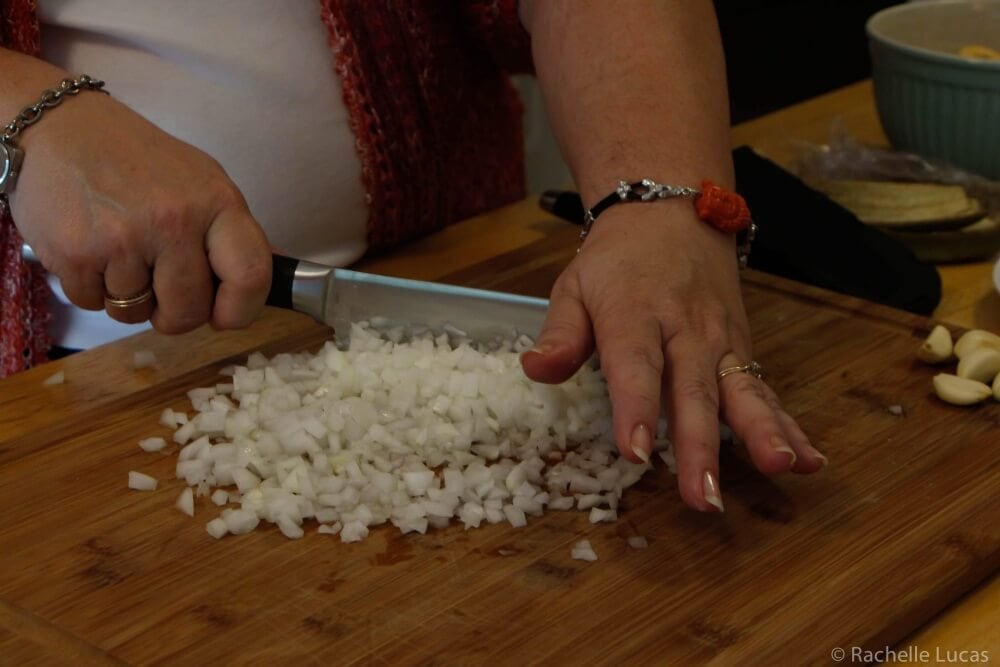 Blend the onions, garlic, salt and pepper in a food processor until it forms a loose paste.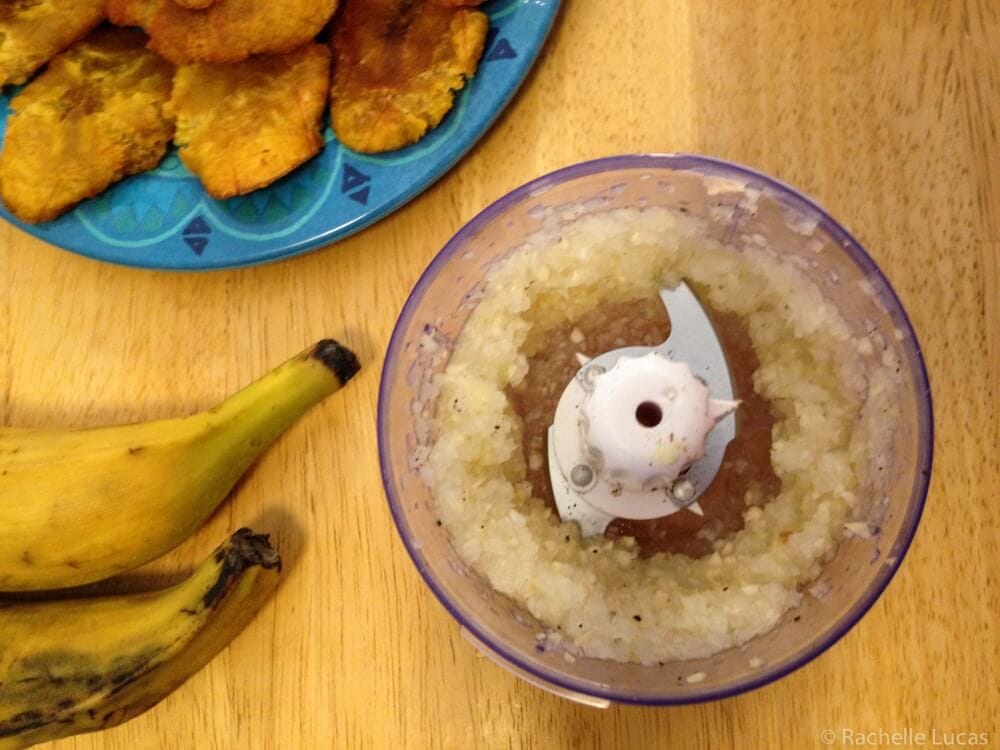 Serve with the tostones and enjoy! Next time, try out maduros recipe for sweet/ripe plantains!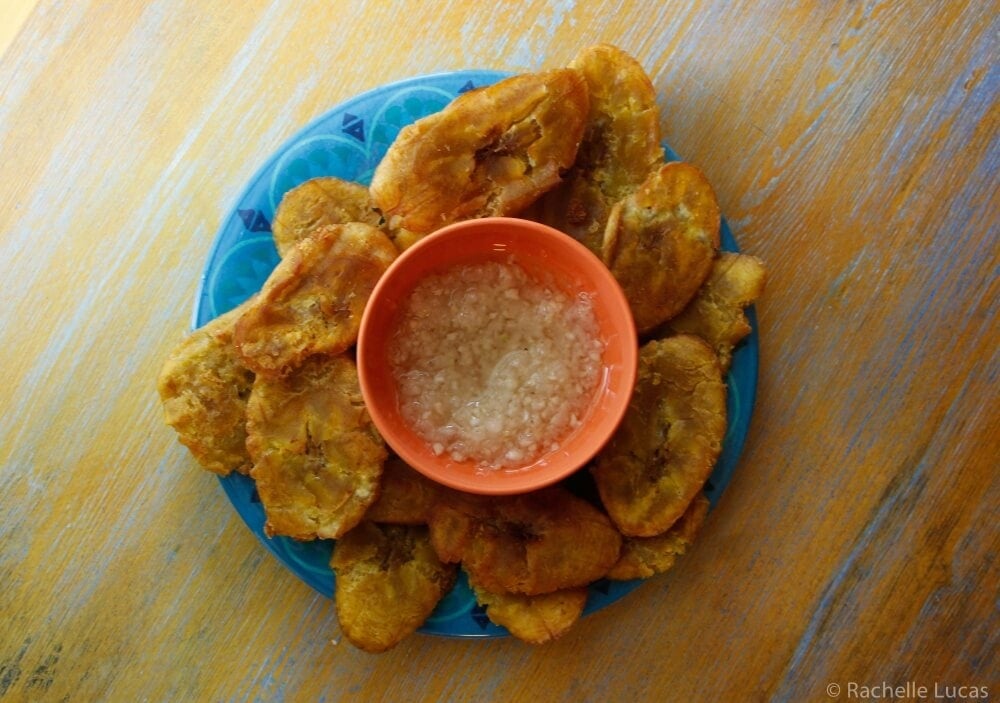 Tostones Recipe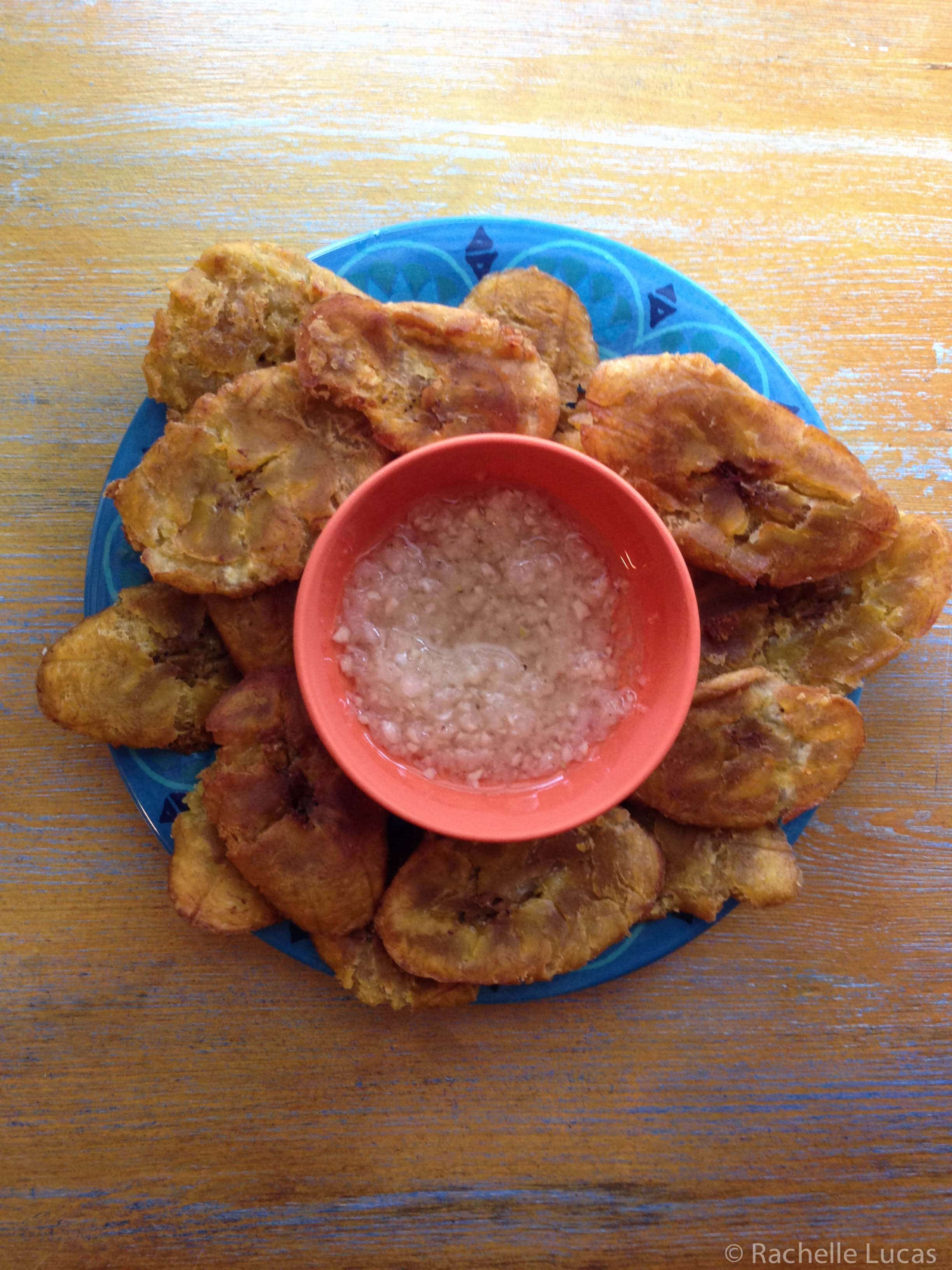 Tostones Recipe
Ingredients
2-3 green plantains
3-4 cups of high heat cooking oil (safflower or a coconut blend works well)
3/4 cup of water mixed with 1 Tbsp salt
1 cup diced onions
1/4 cup fresh pressed garlic
2 Tbsp olive oil
salt and pepper to taste
Instructions
Peel the skin away from the plantain and slice into thick diagonal pieces. Set the peel aside for later use.
Mix 3/4 cup of water with 1 Tbsp of salt in a shallow bowl. Set aside.
In a shallow frying pan, heat cooking oil on medium to medium-high temperature.
Fry the plantians until they're a golden color. Remove from oil and place on a plate lined with paper towels. Turn heat to low.
Next, mash the cooked plantains between the two peels to make them into a thick flat chip.
Once all the plantains are mashed, dip them in the salt water mixture, then carefully place them back into the frying pan to fry them a second time.
Turn the plantains continuously to have them cook evenly on both sides. They're done when they've turned a golden brown. Once they're done, remove them from oil and set aside.
In a food processor, blend the onions, garlic, olive oil, salt and pepper until it forms a paste-like dipping sauce. Spoon the sauce into a bowl and serve with the tostones.
Enjoy!
Want to save this recipe for later? Pin it!