It's the most wonderful time of year, and it's also the busiest! Whether you're planning to visit family, or headed out for a holiday getaway, you're bound to run into bigger crowds at airports and along the highway. Take the stress out of holiday travel with these five tips.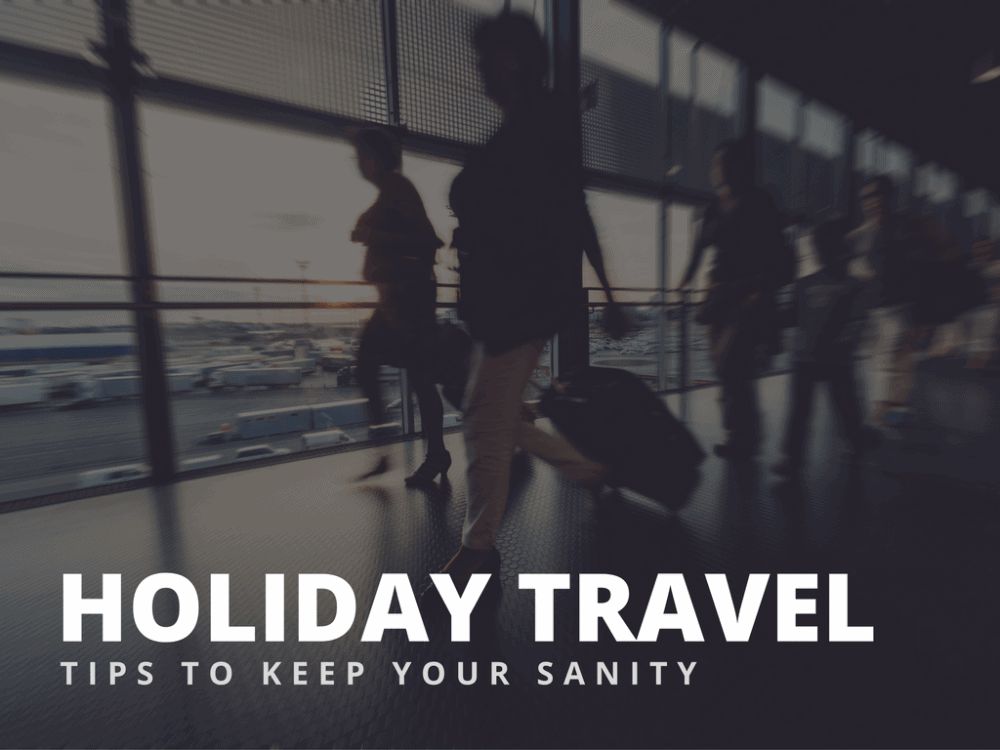 5 Holiday Travel Tips To Help You Keep Your Sanity
Get Organized
Listen to one of our most popular podcasts, Tips For Organized Travel, for how to be better organized and stress free when you travel. Learn about the top travel and organizing apps, useful everyday household items you never thought to take with you, how to keep your important documents safe, and even a few tricks on how to pack less.

Pick The Right Time To Fly


Ever wonder what day of the week is the best for booking travel? How about travel dates to avoid? During this , Rachelle chats with Randi Wolfson with Skyscanner.com about how to get the best deals for flights and hotels, tips for navigating airports, and how to prepare for hectic holiday travel.

Look At Airline Reviews


Wondering if you should book that Premium Economy seat? Curious if there's extra legroom? Take a peek inside airline cabins by scrolling through our airline reviews of some of the most popular airlines.

Sign Up For Global Entry/TSA Pre-Check


It might be a little too late to get approved in time for Thanksgiving in the United States, but there's plenty of days left in the calendar to have this in your hands before Christmas and New Years.
Pack Your Carry On With Healthy Snacks And Comfort Items
hen the airport is packed, and weather and overbooking causes delays, you'll need everything you can to maintain your sense of zen. I have a great homemade "long flight essential comforts kit" that includes a few luxury items that allow me to turn any plane seat into a spa experience. Be sure to check it out and customize it to make your own! I also throw in a few healthy snacks you can bring on a plane. After a full day of nothing but airport food, you'll be craving something that makes you feel good.
Want to save these tips? Pin them!