If you want to add a little zest or nutty flavor to your recipes, definitely give these Jordanian spices a try.  I was first introduced to them while traveling to Joran and visiting the spice markets in Amman.  We went on a weeknight among other city-dwelling Jordanians that were picking up provisions on their way home from work. It was just like any weeknight for me back at home, only this market felt a lot more exotic and lively than my local grocer in Orlando. There were different booths set up selling everything from sweet sesame candy to kitchen appliances and it was hard to not be distracted by all the colorful scarves hanging from the ceiling.  I wanted one of each!  Our guide, Basil, ushered us along and told us we must hurry to meet the Spice Man before he closed his booth for the night.  The scarves would have to wait.  We were on a mission to meet the Spice Man.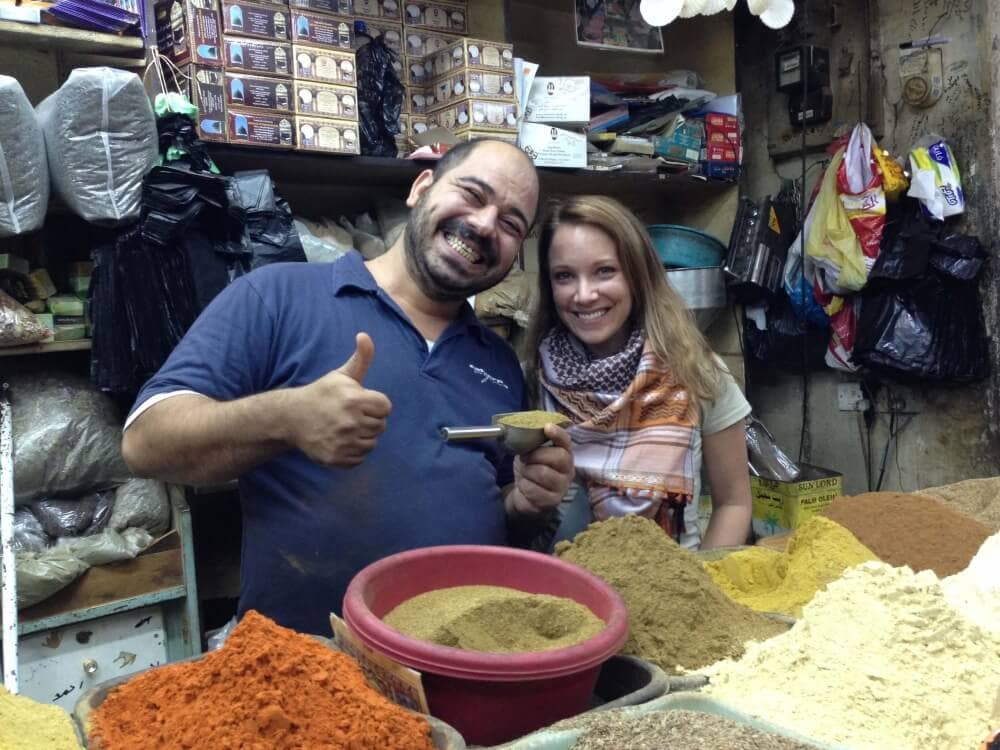 He wasn't difficult to find as the air was soon thick with the intoxicating scent of cardamom and crammed into a small booth were other fragrant herbs abundantly piled high in colorful pyramids.  Some were familiar scents like cinnamon and star anise, but there were plenty of new spices I couldn't wait to taste and learn more about.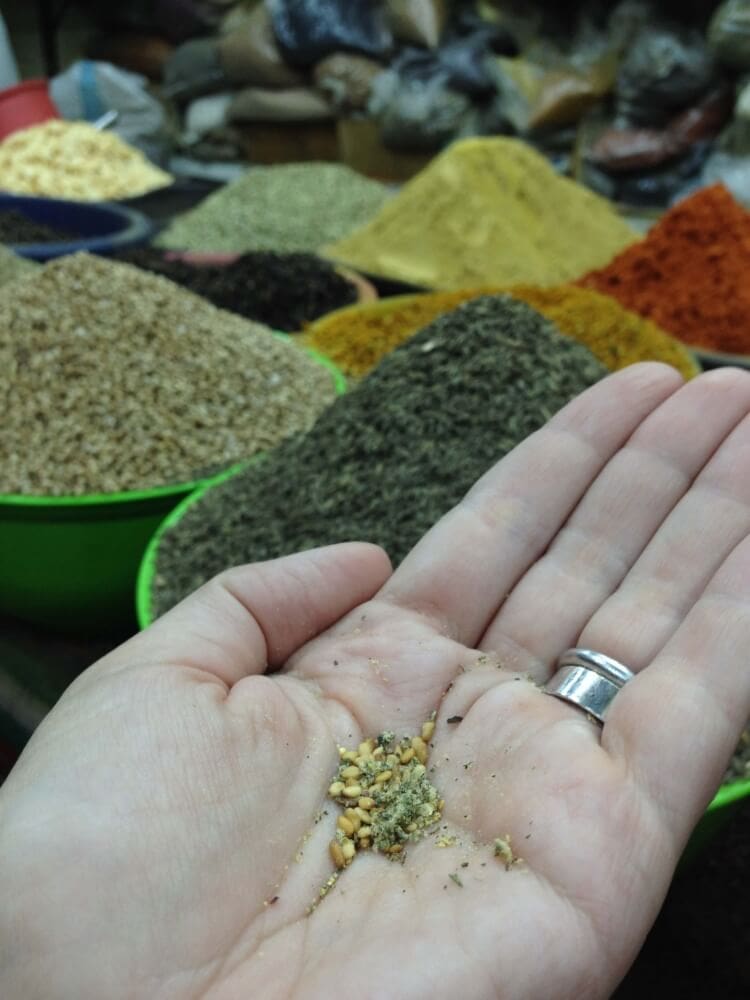 The Spice Man, Fadel Al-Baba, introduced himself with the sort of jovial flare that made him a good entertainer and one helluva salesman —  I wanted to buy one of everything in his shop.  Fadel had a gleaming Cheshire cat smile and a few jokes up his sleeve that had us all laughing as he invited us to sit for awhile and enjoy a cup of freshly brewed mint tea.  (After going on a few shopping excursions in Jordan, I found it's quite customary for shop keepers to offer their patrons a cup of tea or coffee and to treat them as guests.)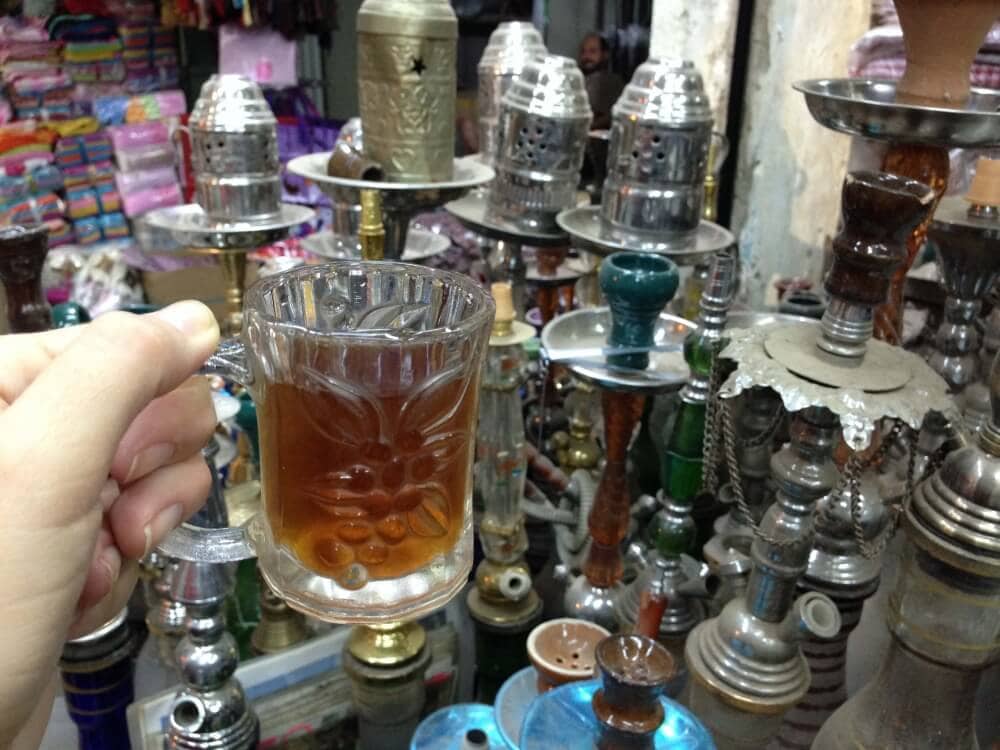 Soon he was scooping samples into the palms of our hands so we could have a taste of popular Jordanian spices like sumac and za'atar and I couldn't resist buying a bag of each as well as a couple of pounds of Jordanian coffee, a mix of both dark and light roasted whole coffee beans blended with cardamom pods.  Ground fresh and served strong, it makes the kind of coffee where the scent alone will wake you up.
Now that I'm back home, I've thankfully found these spices at stores like Trader Joe's and Penzy's.  Cardamom is certainly a common baking spice, but the Jordanians use differently, so I hope it inspires you to try something new.
3 Jordanian Spices To Add To Your Pantry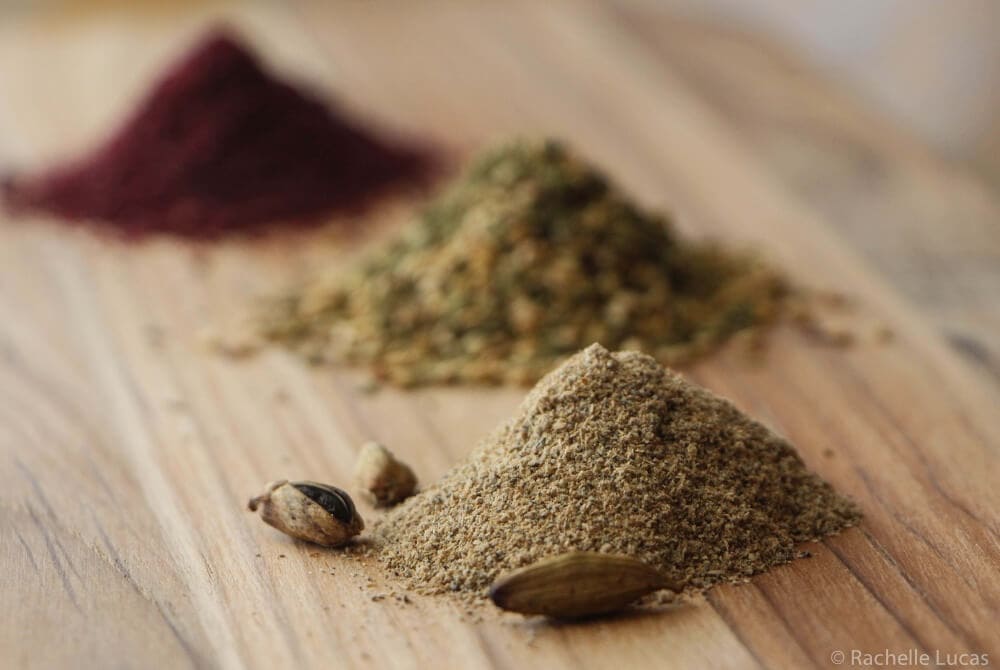 1. Sumac
Sumac is red powder that you'll often find sprinkled on hummus in Jordan (I thought it was paprika when I first saw it).  It's a dried, ground red berry with a tart, citrus-like flavor that really makes you salivate and enhances any dish you add it to and goes great on fish, chicken, and salads.
Want to try it out on a recipe?  Here's one for homemade hummus.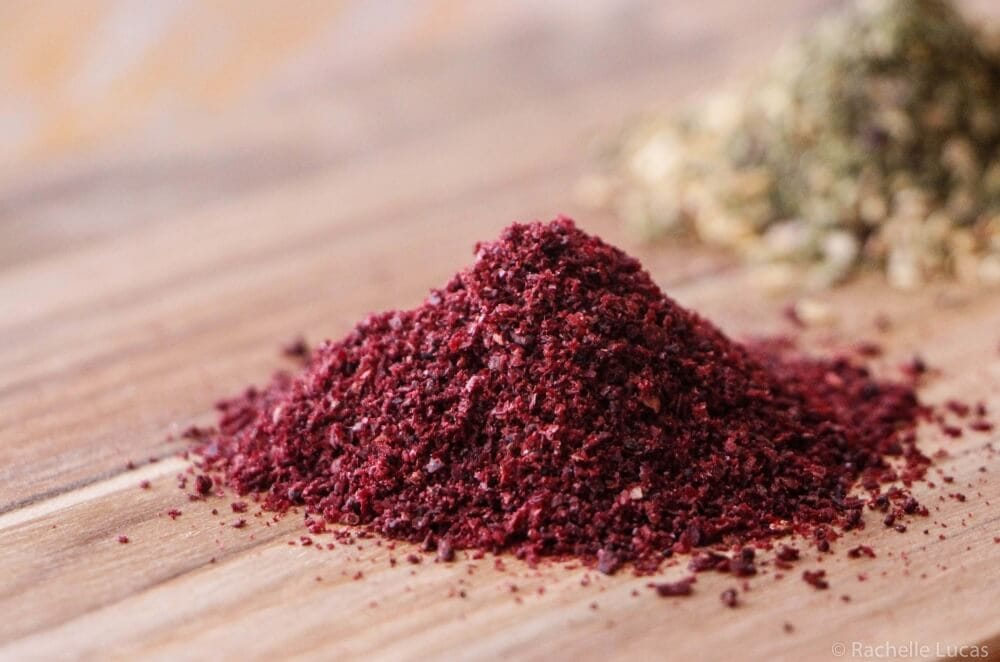 2. Za'atar
Za'atar (or zaatar) is a spice blend of sumac, thyme, roasted sesame seeds, marjoram, and oregano. It's often sprinkled onto pita bread with olive oil (this makes an amazing tasting flat bread when baked).  It's also used to season meats or even simply sprinkled on hummus or yogurt. Want to make your own za'atar blend at home?  We have a recipe for homemade zaatar spice mix.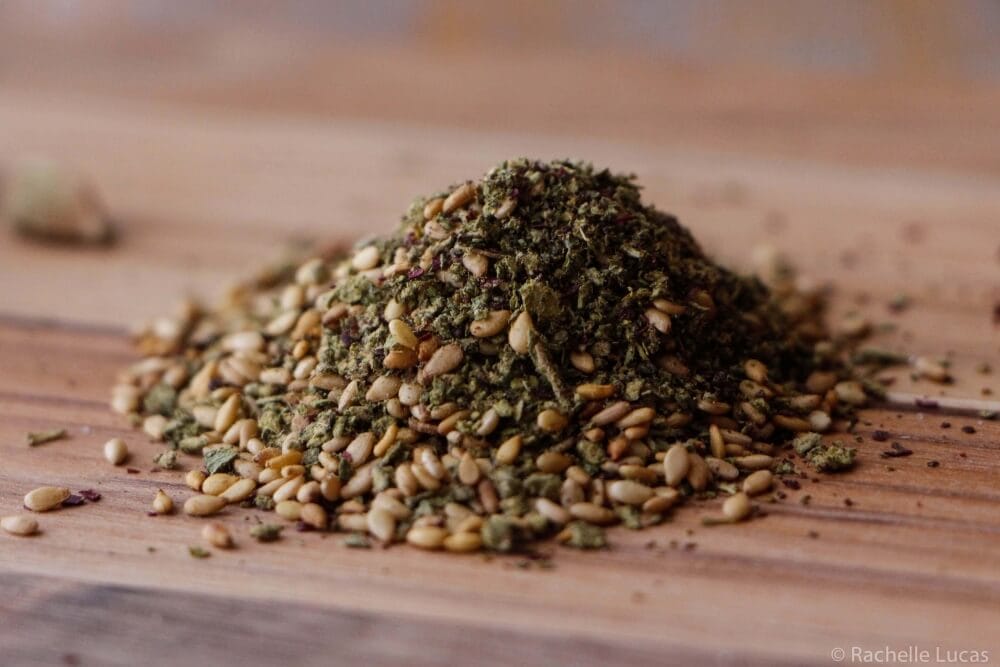 3.  Cardamom
Cardamom is a popular baking spice around the world and most often used in desserts as it's hint of camphor or eucalyptus scent adds a bit of floral characteristics to the flavor of sweet things.  In Jordan, it's mostly widely used by mixing it with coffee.  If you'd like to try cardamom coffee at home, I recommend mixing about a teaspoon of ground cardamom with your ground coffee when brewing an 8 to 10 cup pot.  If using a French Press, us a little less, about 1/2 a teaspoon.
If you'd like to try it in a recipe, I have it included here in my spicy pumpkin cream cheese muffins.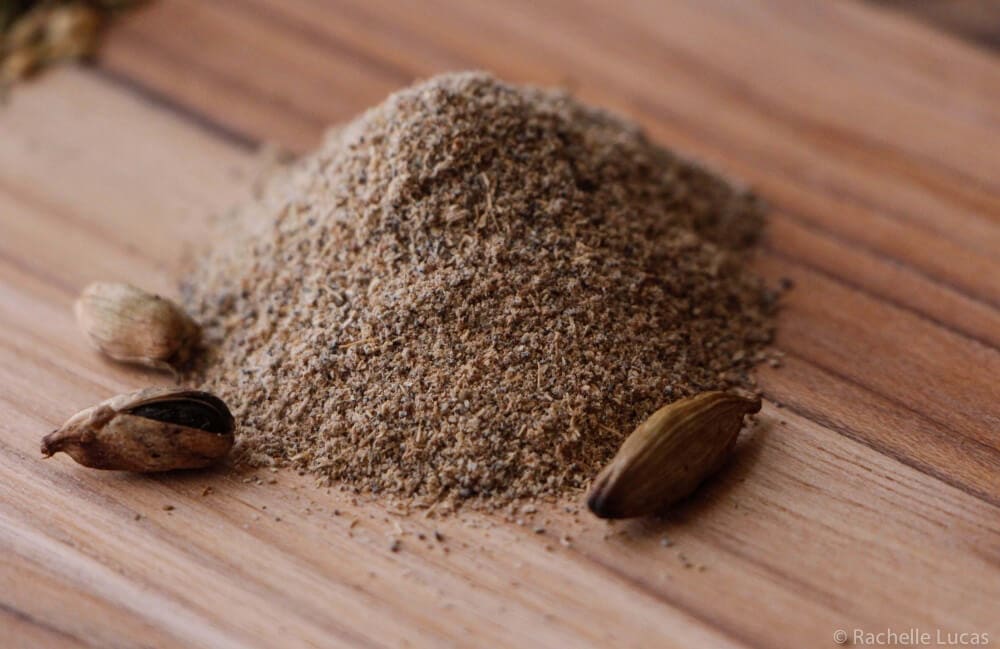 This post was brought to you as a result of the #GoJordan blog trip, created and managed by iAmbassador in partnership with Visit Jordan. The Travel Bite maintains full editorial control of the content published on this site.