Do you need a lot of Instagram followers to be an influencer? That's a question I see often from travelers interested in turning their wanderlust into a career or side hustle. And lately it does seem the word influencer is synonymous with Instagram, at least in marketing circles.
But I don't think social media is the end-all, be-all when it comes to success. Sure, it's one path, but not the only path.
I've been blogging now for 9 years (more if you count my innkeeping days!), and prior to that I worked in marketing for a bank, so I can tell you from experience that marketing trends come and go like the wind. What's popular now most certainly will not last forever (hello Vine, Periscope, you there?).
Do you need a lot of followers to be an influencer? Personally, I don't think so. Not if you diversify your platforms, and by doing so, diversify your income too. As award-winning budget travel expert Matthew Kepnes recently said, Instagram's "Inspiration porn" only goes so far. And here's the thing, if you're only on one platform, are you really influential?
If you're just starting out, or feel overwhelmed by social media, here are 9 ways you can be a travel influencer without worrying about your Instagram followers.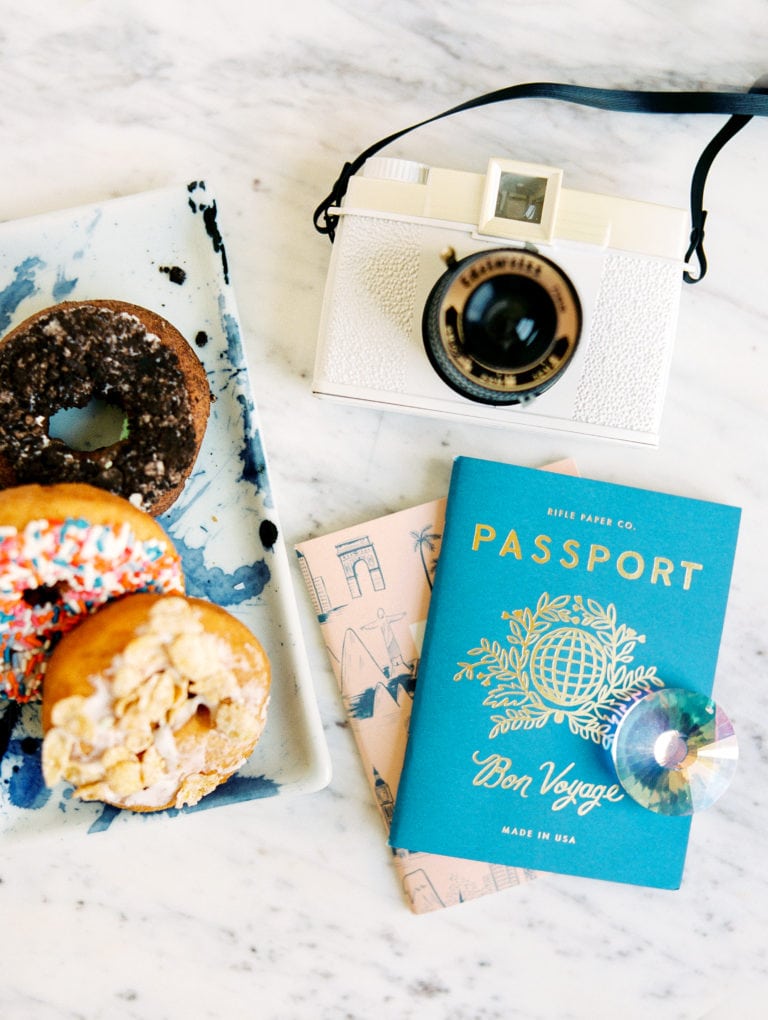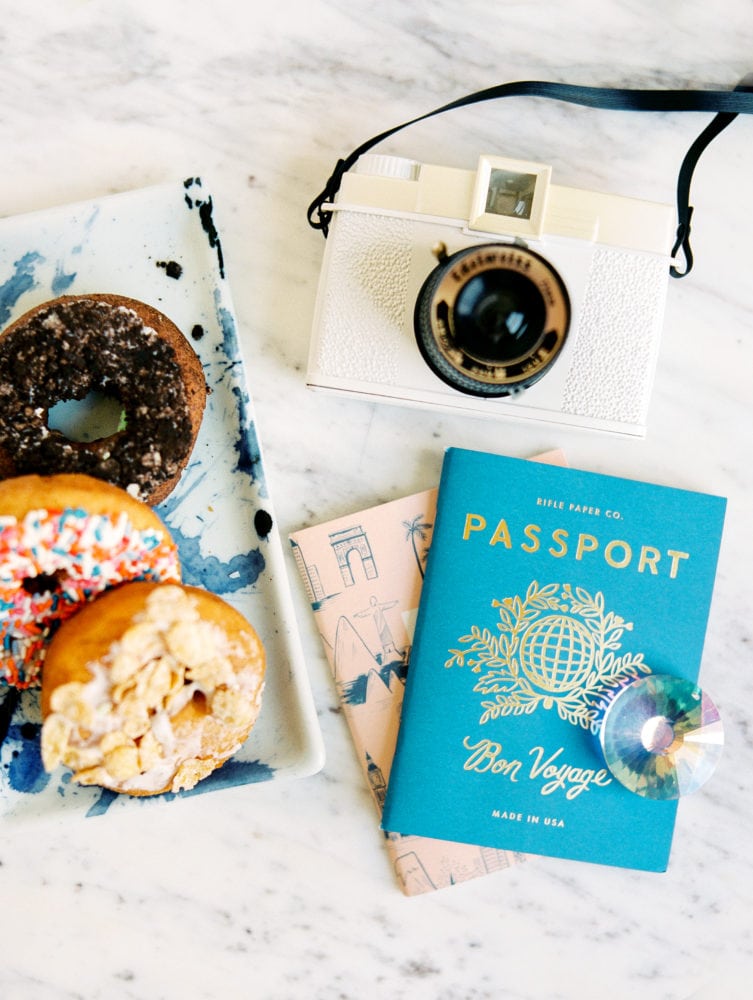 9 Ways You Can Influence Without Instagram
1 – Pick A Niche
I know it sounds cliche, "the riches are in the niches," but it's shared so often because it's true. Throwing a wide net of topics under the descriptor of "lifestyle" expert might work for celebrities, but not if you're trying to build your own audience from scratch.
Need some examples of niches? I've seen press trip inquiries for very detailed, very specific requests. Things like coffee experts, music bloggers, book bloggers, people who write only about California wines.
Bloggers Lindsay and Dana wrote about their epic road trip across Canada to discover the diversity of Canadian food culture that turned into a cookbook and earned them the title "Best Culinary Travel Blog" by Saveur Magazine.
Wine Travel Award winners Wine Siren, Rockin Red Blog, and Fermented Fruit are most definitely some of the top wine bloggers online today. (And enjoyable to read too! They'll inspire you to pop a cork and pour glass.)
These bloggers are influential because of their content and expertise, not because they have 100K followers on social media.
For more personal examples, I started my blog writing only about bed and breakfasts. Super niche!
My friend Caroline with Healthy Voyager seamlessly combines her love for travel and vegan food. And whenever I see a beautifully painted mural, I can't help but think of Kristen with Camels and Chocolate and all the small town and big city mural projects she and her husband post about.
So, what are you an expert in? If you're not necessarily an expert, what are you curious about? Are there any hobbies you enjoy? Anything you can teach? Think of these things when picking your niche, and the more micro niche, the better!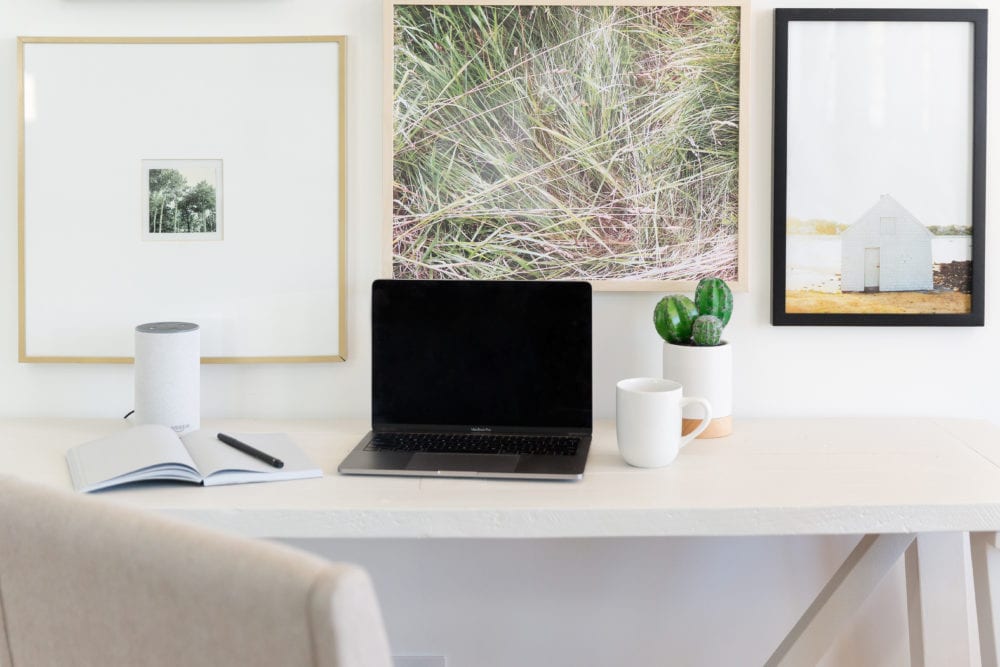 2 – Start A Blog
With everyone focused so much on social media, there has never been a better time to start a blog. While keeping up with social media trends can feel like riding a roller coaster, the slow and steady consistency of blogging will build an audience that sticks.
So once you narrow down your niche, start writing! Work on creating content for a platform you actually own — your website. Take some time to create an editorial plan that not only brings you joy to share, but also has some structure and provides value to your readers as well.
3 – Host A Podcast
If photography and writing are not really your thing, but you love talking with and meeting new people, start a podcast! Some podcasters barely post on Instagram or other social channels. Are they influential? You betchya!
Podcasts engage listeners in a ways that social media and written words simply can't. Your audience hears your voice, they feel like they're part of the conversation, and because of that, they feel more connected to you. It's more intimate and personal.
One of Time Magazine's Top 10 Podcasters of 2019, Jade Simmons, is a rock star concert pianist and keynote speaker, and her following on all social platforms is under 10K.
Corrine Crabtree's podcast, Phit n Phat, is the number 1 health podcast on iTunes. Her main topic is about weight loss, but Corrine attracts a variety of listeners through her no-nonsense, expletive-filled pep talks about life. The way she just keeps it real and speaks her truth about life's ups and downs and ordinary moments is very relatable. And because of that connection she has with her audience, Corrine has built a very successful online business without a huge amount Instagram followers.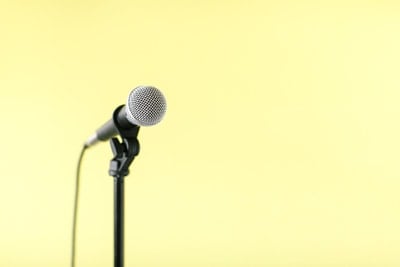 4 – Create Great Content
I know. I know. You've heard this advice a million times before. But I think it's worth noting that content is no longer king. It isn't the amount of content you create, but rather the quality. So if you're worried about keeping up with a blog or podcast, know that you can set your own pace and schedule as long as you're consistent and stick to it.
No matter what platform you choose, whether that's video, podcasting, writing, etc., focus on how you can provide value for your audience in your chosen niche.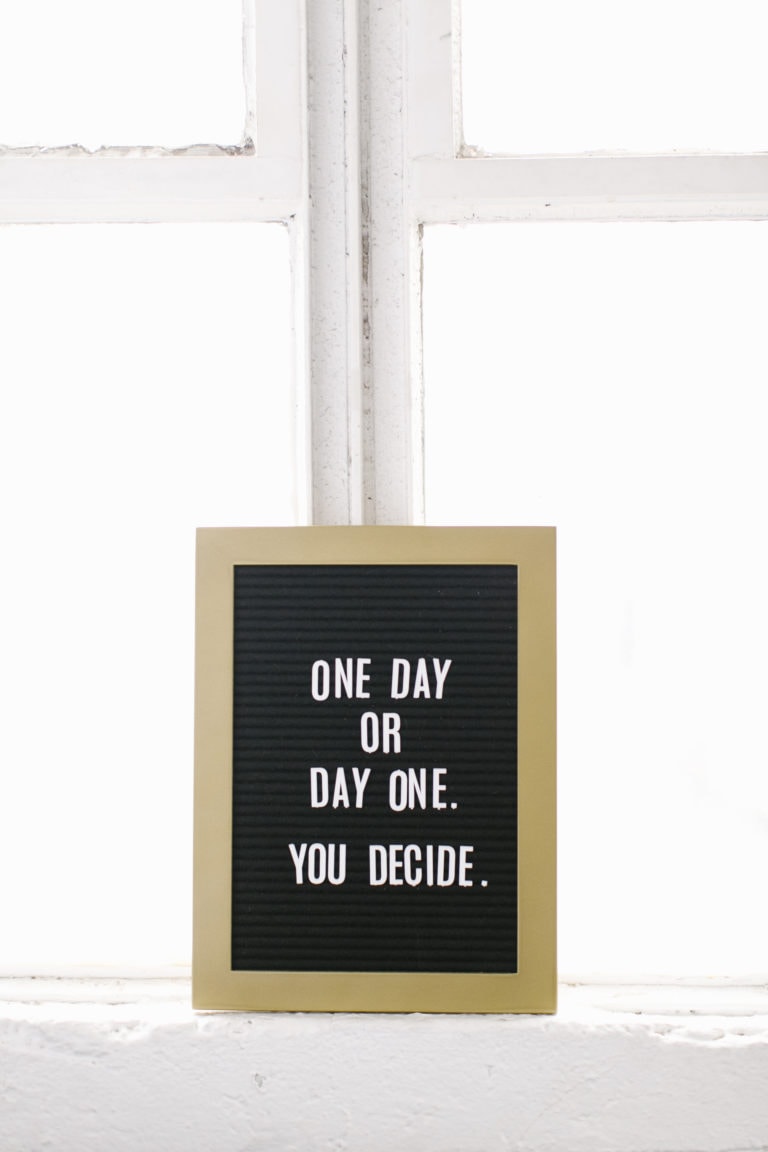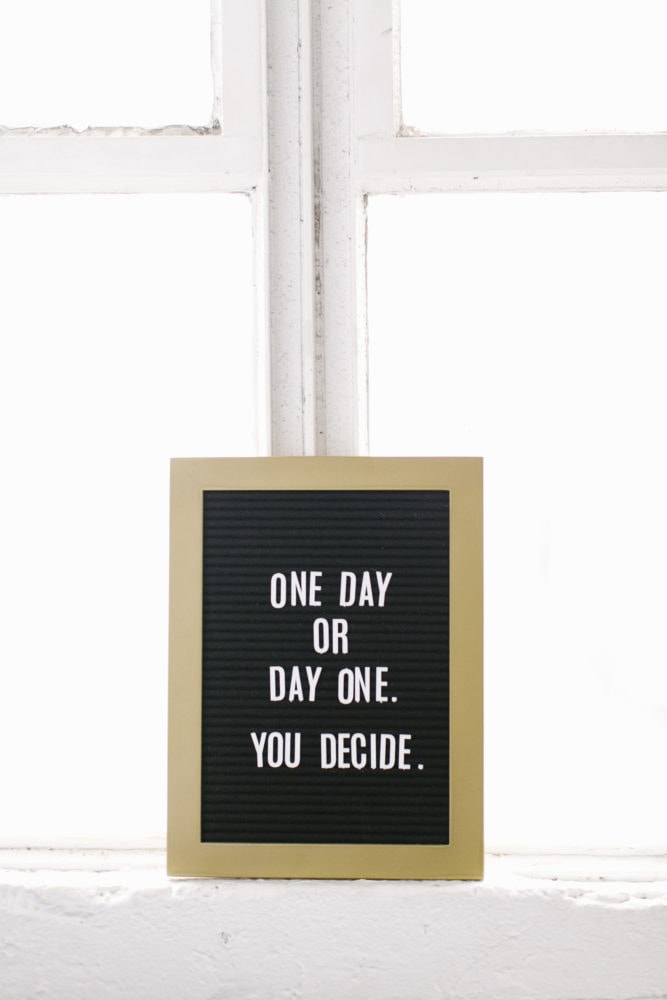 5 – Learn About SEO
When it comes to blogging and podcasting, it pays to learn about SEO. While there are algorithm changes and engagement games to be played on social media, web traffic and SEO remain pretty consistent. Sure, Google might change things up every now and then. But for the most part Google focuses on the quality of content created and sharing that content when one of their users is searching for it.
While there are tons of online resources about SEO, I think the most helpful is Yoast and their WordPress plugin. It gives you instant feedback if you're article is on the right track for ranking for the keywords you want to be known for. Plus, their blog is full of loads of free advice.
6 – Up Your Pinterest Game
Some categorize Pinterest as social media, but I think of it as a visual search engine. And that's the great thing about websites and blogs versus social media, you don't have to rely on just one source for traffic.
Since Pinterest is so visual, great design and photography are key to get click throughs. I'd recommend subscribing to Simple Pin Media's podcast to learn about strategy and Pinterest changes and updates.
If you're just starting out, Canva is a great resource for creating visually appealing pins without spending much time or money. Also, Tailwind is a valuable tool for scheduling your Pins and diving into Pinterest analytics.
But don't be too "automated" when it comes to your pins. I've had great success with gaining considerable traffic from Pinterest, and I have a theory that part of that success is due to using the Pinterest app on my phone just as a general user to save pins I'm personally interested in.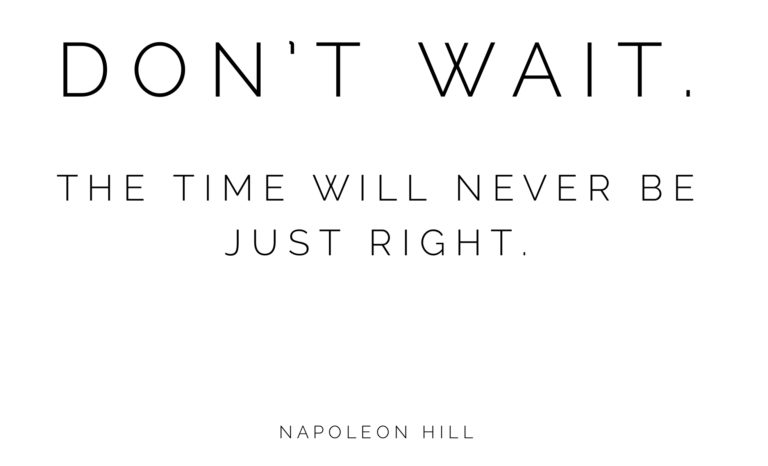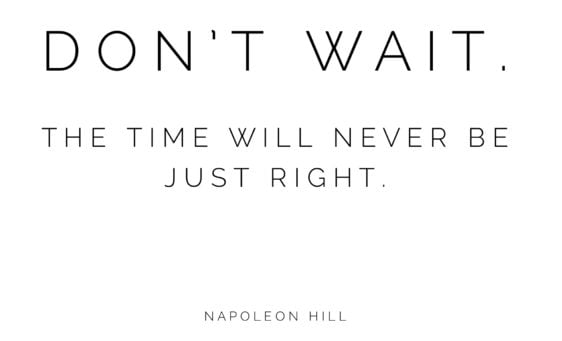 7 – Give Twitter A Try
Twitter isn't dead, y'all. For awhile, I thought it might be. It was one of the first social networks I joined (if you don't count Plaxo and Myspace). And as other platforms gained in popularity, Twitter did get quiet for awhile. But now it's fun again, staying true to what makes it unique rather than trying to be all the things to all the people (**cough** facebook pushing Stories**cough**).
Why is Twitter still relevant? When a large group all tweets about the same subject using the same hashtag, that hashtag will trend. There's no fancy algorithm to beat, no ad dollars that you need to spend (although, advertising agencies can pay to promote a trend). But overall, if something is popular, it will get noticed. And when it comes to travel hashtags and campaigns, nothing inspires FOMO more than a hashtag trending. It helps SEO because people will go to Google and ask, "why is #INSERT_HASHTAG trending?")
There are tons of travel related Twitter chats you can jump into and meet like minded travelers. Pick one that relates to your niche (see Tip #2 above). Have a group of friends that have the same interest? Tag them in your photos on Twitter to extend your reach (just be polite and ask permission first).
8 – Invest In Courses And Continuing Education
There is so much to learn when it comes to blogging and running an online business, it can seem overwhelming. From web hosting, to SEO, photography, and accounting, it can sometimes seem there's no time to create new content, let alone spend time taking a course. But it is worth it! Consider it time invested in your business.
The only way to grow is to continue learning. And let's face it, when it comes to blogs (and especially social media), there's always something new to apply to your strategy and planning. I recommend trying to take a new course every quarter. There's so many to choose from, including online photography courses with Creative Live, to keeping up with industry changes and building a blog from scratch with classes on Food Blogger Pro. We even offer our own course on how to best pitch travel brands for collaborations.
There's also a multitude of travel conferences where not only will you learn a thing or two, but there's the added benefit of networking with your peers.
And if courses and conference aren't your thing, books can be your best friend. Three of my favorites for business and branding are The Success Principles, Story Brand, The Big Leap, and Influencer.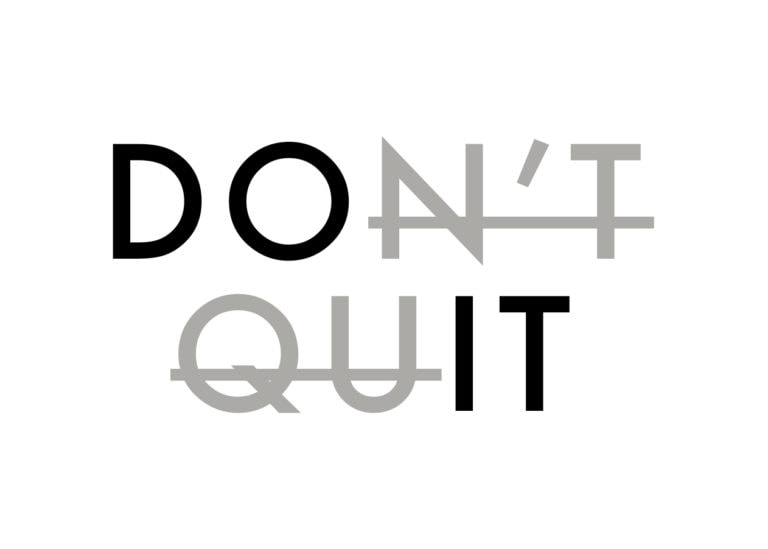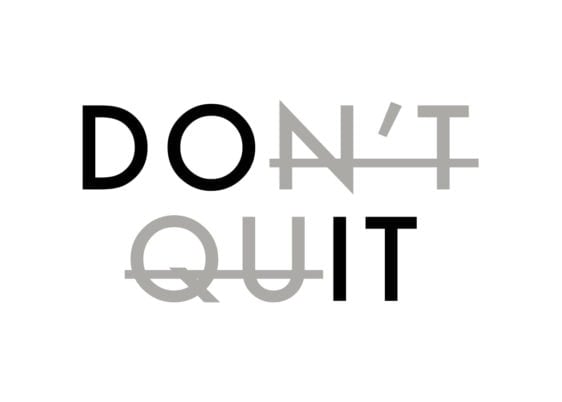 9 – Don't Quit
My final tip is really just a piece of advice more than an action item. If you want to pursue an online career or side hustle, just don't quit. So many people get started, and when they don't see fast results, or instant income, or a huge growth in Instagram followers, they quit.
It takes time. Just be patient with yourself and the process. After almost 10 years in the business, I can say the one thing all the successful bloggers I know have in common is they didn't quit. It doesn't matter how many Instagram followers they have, mostly because they have a large audience spread across multiple platforms. They're all still online with 10 years of content and history behind them. Ten years from now, that could be you too.
You Might Also Be Interested In
Want to save this post? Pin it to your travel or blogging boards below: