This post is sponsored by Avalon Waterways in collaboration with iAmbassador. However, all opinions are my own.
When it comes to river cruising, what comes to mind? Personally, I love the luxury of unpacking only once and still getting to visit multiple cities. It's the epitome of relaxation and slow travel. The first time I ever went on a river cruise was with my mom to celebrate her birthday. We had so much fun, and it was unique in the sense that we had the opportunity to see a lot of little villages around Europe that we would otherwise have not traveled to on our own. But something was missing, and I couldn't quite put my finger on what that was until I traveled with Avalon Waterways.
If you're thinking of booking an Avalon Waterways Active & Discovery Cruise, here's a taste of what to expect. I include a bit about what makes Avalon unique, an overview of the itinerary along the Danube, plus a packing list at the end.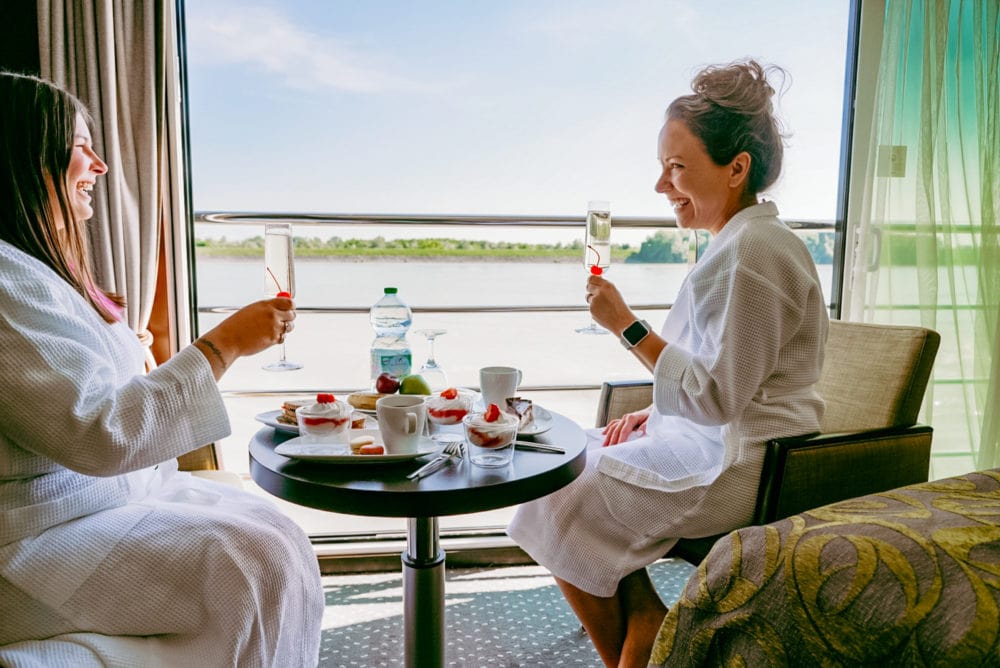 Avalon Waterways Review – What Makes Avalon Waterways Different
In full disclosure, I was invited along with a group of travel bloggers to experience Avalon Waterways Active & Discovery on the Danube. But the "active" part of that cruise title truly blew me away. It was the first river cruise I've experienced where there was such a variety of outdoor activities and a focus on fitness. That's what I feel is missing from every other cruise I've been on — an opportunity to travel the way I like to do on land.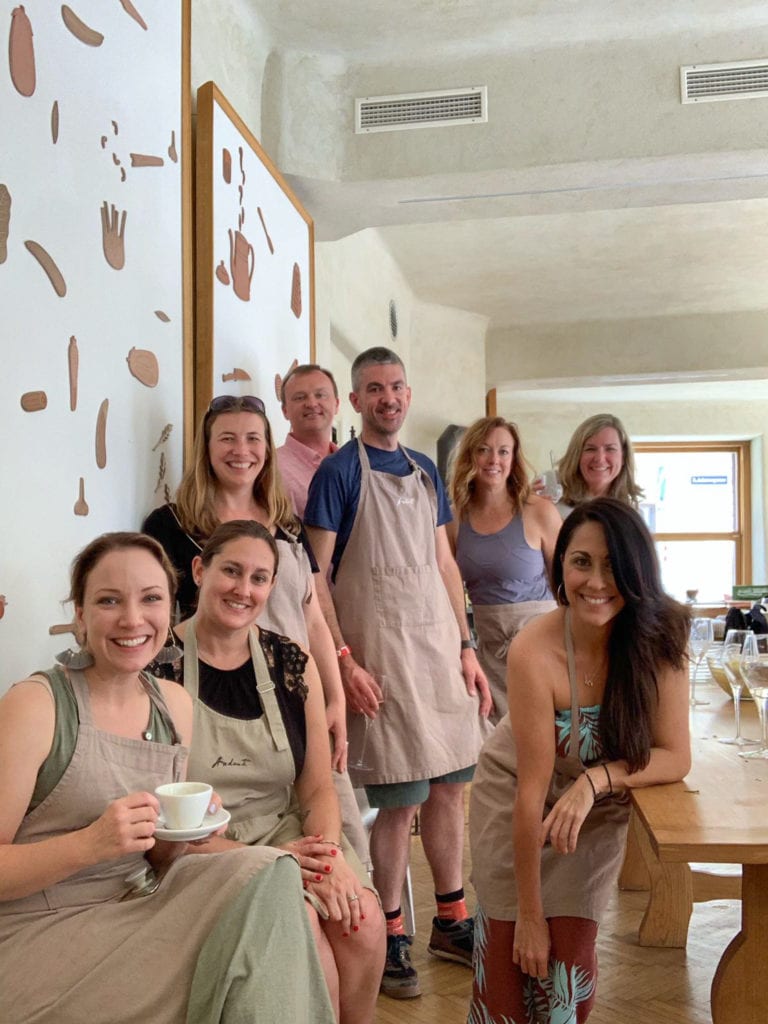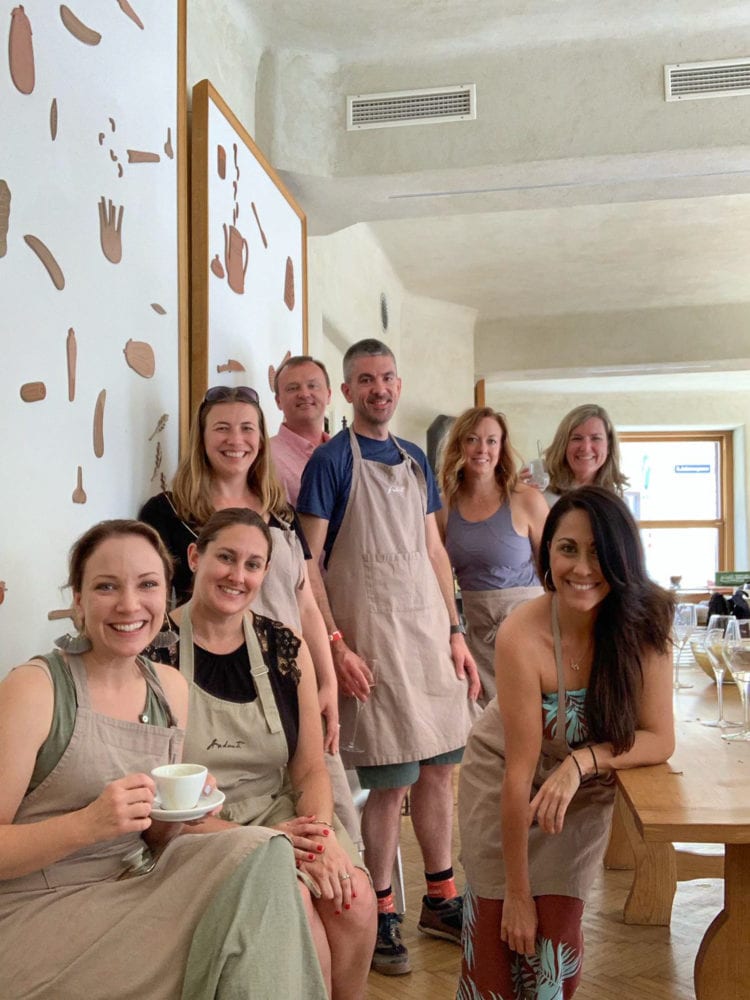 Admittedly, I signed up for a lot of excursions. More than you probably would do on a normal vacation. But since I was going as part of a press tour, I wanted to try out everything so I could get a true sense of what was offered. And it was AWESOME! We hiked up mountains and through vineyards, biked along the riverside to organic farms, and even stretched out with yoga classes on the top deck of the ship. Plus, we still got to experience the best parts of each city and small town. It was the perfect combination of culture and activity.
A Running Tour Of A City? You Betcha!
Avalon Waterways even offered a running tour … A RUNNING TOUR! I couldn't believe it. I'm an avid runner at home, but usually fall out of the habit while traveling. (I always pack my running shoes with the best of intentions, but end up sleeping in). But signing up for a running tour kept me accountable. And it was actually fun! Finally, a chance to eat all the delicious things on a cruise without guilt since I could lace up my sneakers and get some exercise in fun and unique ways. On top of all the fitness stuff, we also enjoyed some amazing food experiences too. More about those are included in the itinerary below!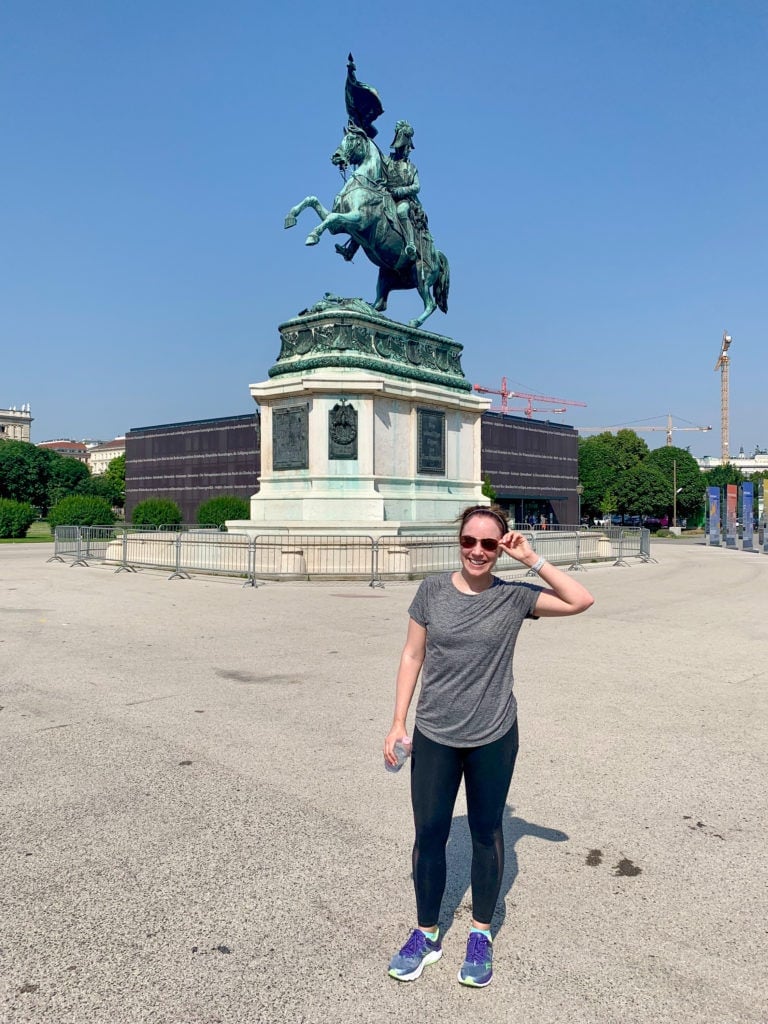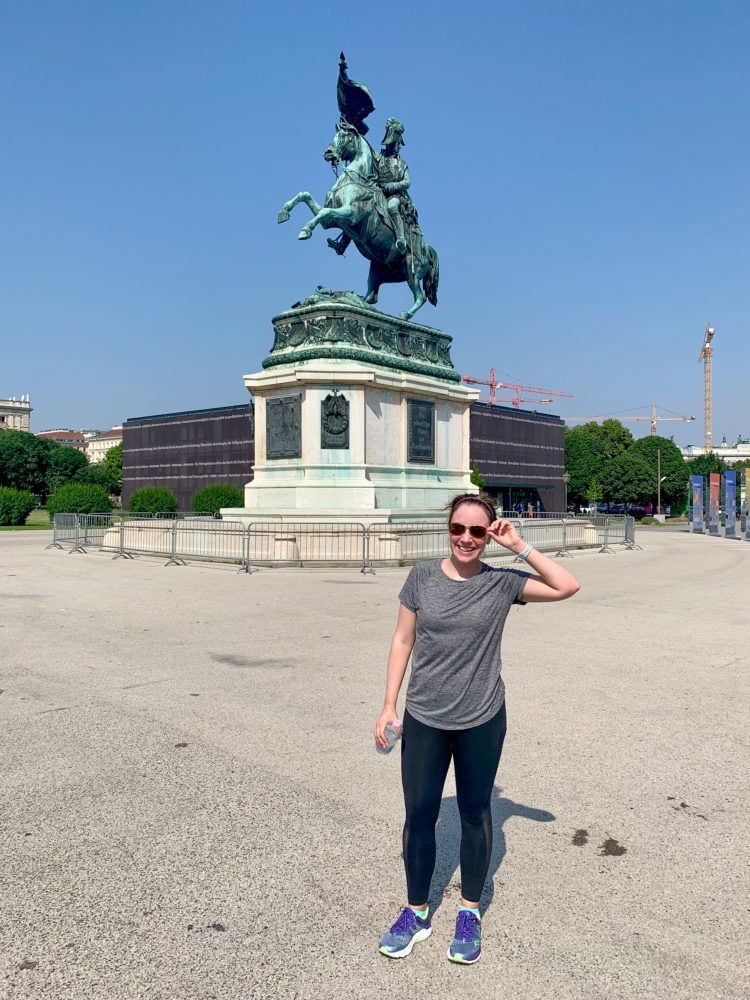 Avalon Waterways Excursion Choices Explained
Avalon Waterways Active and Discovery Cruises offer three options for excutions … Active, Discovery, and Classic. It truly is a "choose your own adventure" customizable itinerary. I'll highlight these options in all caps throughout my review below. The best part is that most of the excursions are included with the overall price of the cruise, so you can pick what you want to do without feeling like you're being constantly sold an upgrade.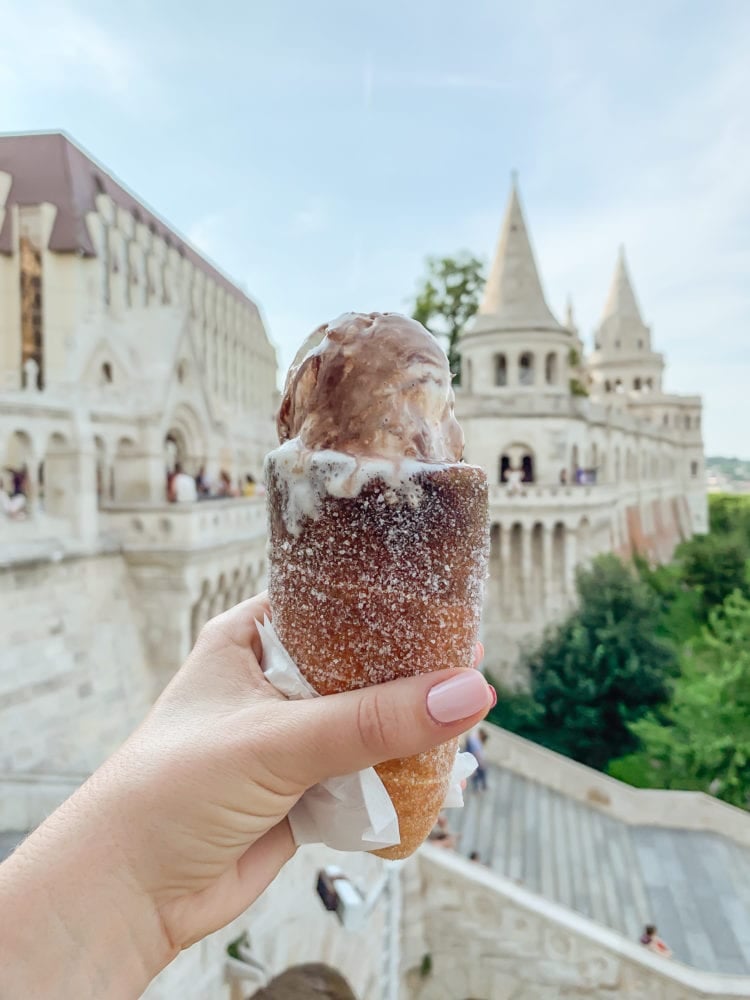 Avalon Waterways Active & Discovery On The Danube Itinerary
This cruise had such a great mix of culture and active exertions for every fitness level and interest. It truly gives couples and families a wonderful way to explore Europe and choose activities based on their interests without the hassle of booking trains or multiple flights. Here are the highlights of our itinerary: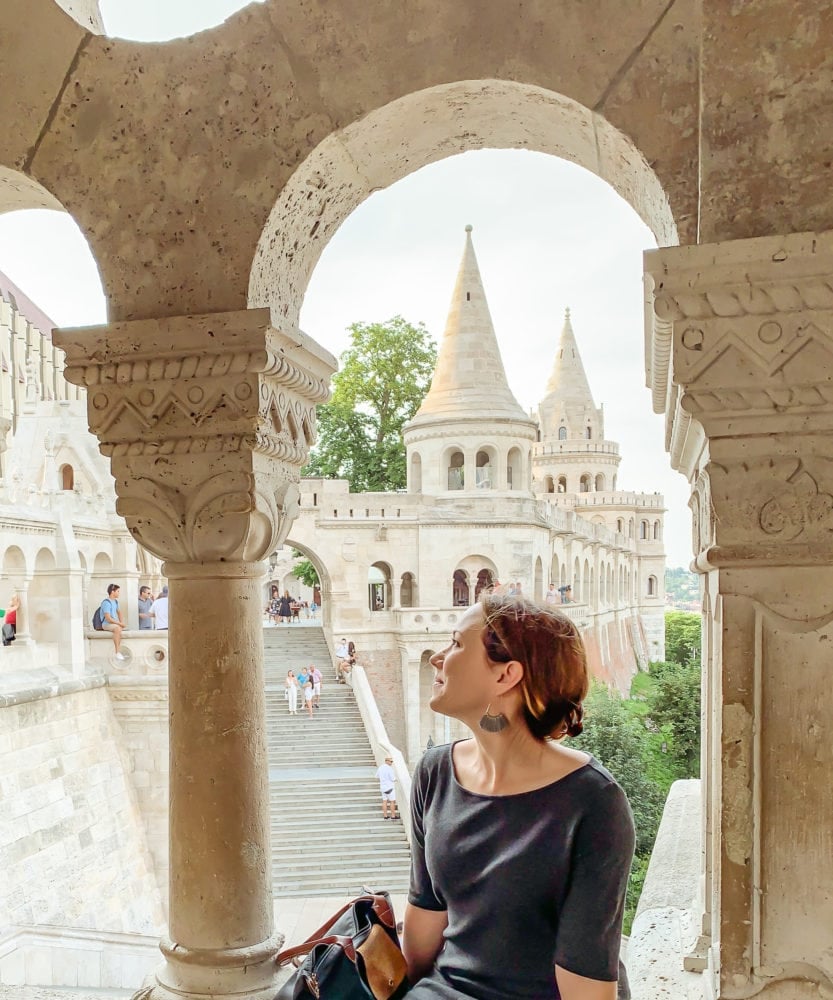 DAY 1 – BUDAPEST
On our day of arrival, we were met at the airport and brought to our hotel. The airport transfer was seamless and it was nice to not have to think about transportation when jet-lagged after an overnight flight. While Avalon Waterways changes hotel partners depending on availability, for our cruise we stayed at the Hilton Budapest. It was was such an ideal location, right next to Fisherman's Bastion and Matthias Church with great views of Budapest's iconic Parliament building.
The surrounding neighborhood was filled with modern art museums and great little Hungarian restaurants. Several tours were offered, but on my first day in Europe I chose to rest and just slowly get acquainted with the city by going for a walk and then a relaxing dinner.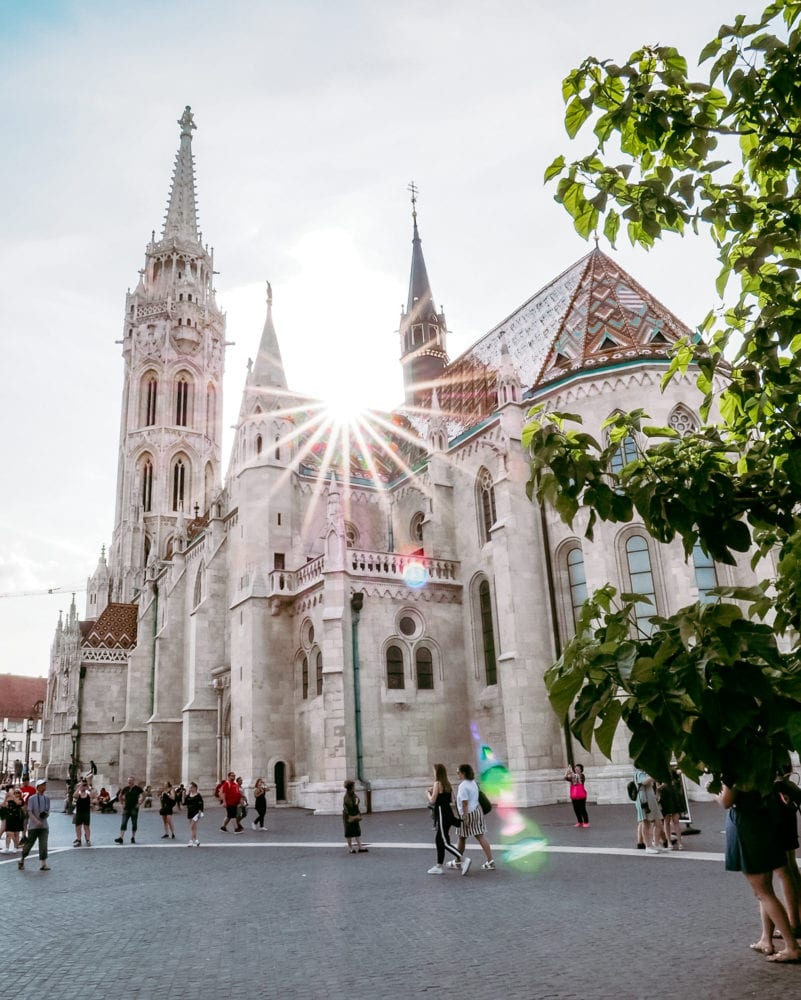 DAY 2 – BUDAPEST
With a full day to explore Budapest, I began the morning with a CLASSIC tour which included a guided tour of the city. Our first stop was the opera house, which despite being under renovation, was an amazing experience that included live performances and champagne. And who doesn't love starting the day with music and bubbly?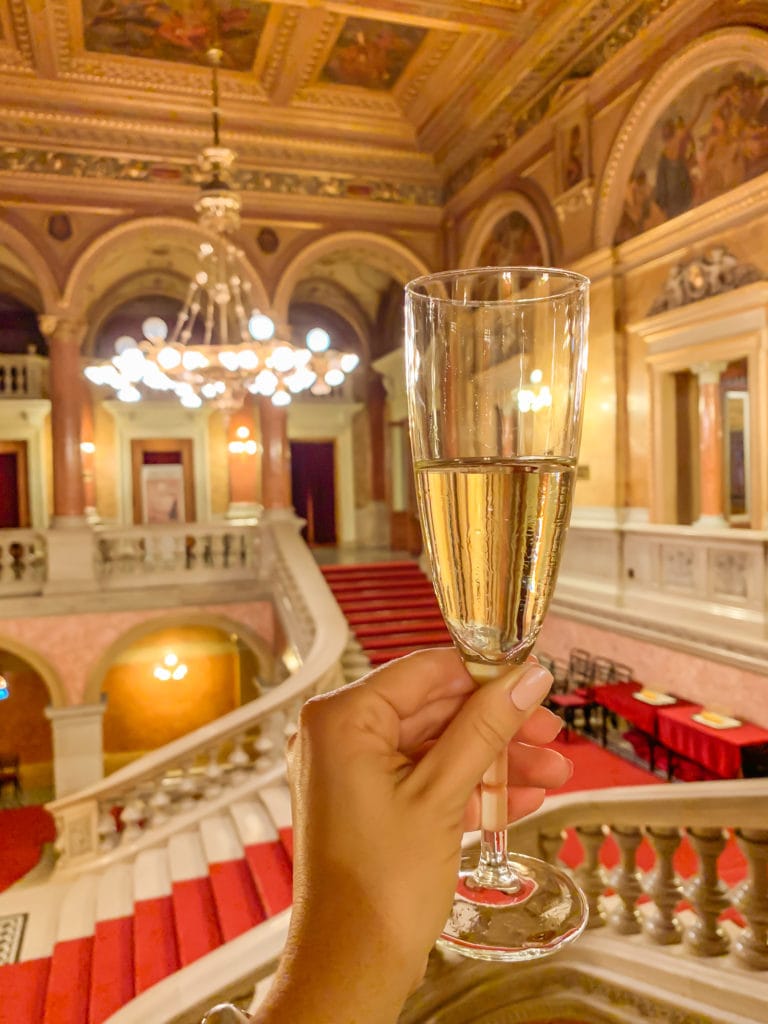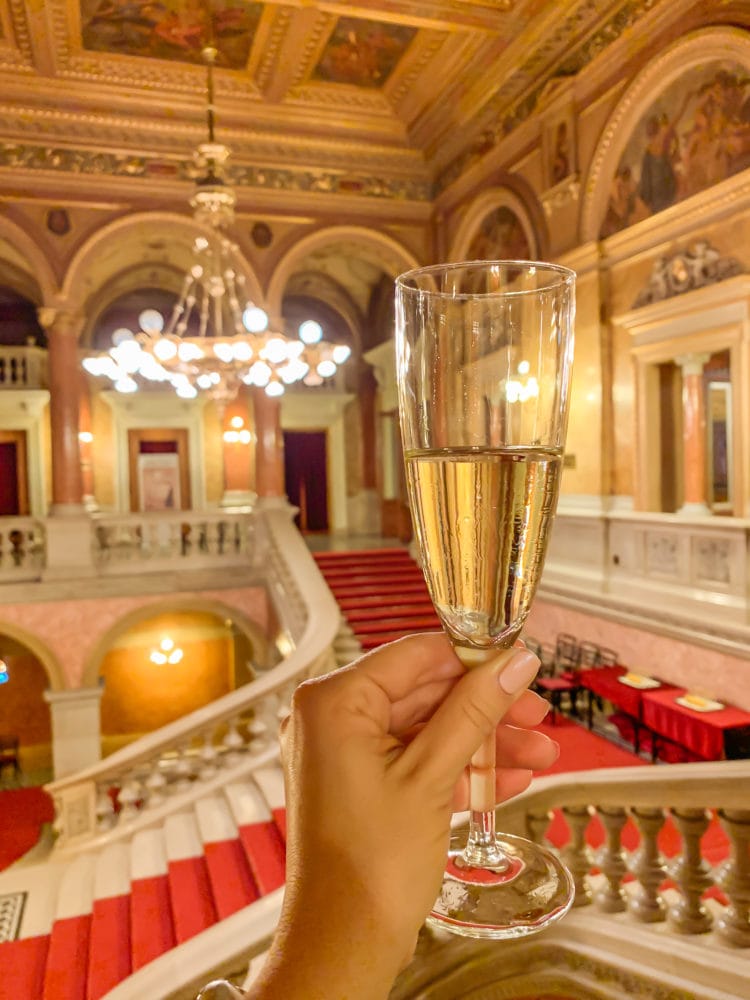 Next, we saw several of the iconic buildings of Budapest, including the Synagogue, and then finished at Central Market where we had free time to walk around and shop. The Central Market is definitely a must-see if you love food. There are multiple floors filled with stalls selling Hungarian paprika, sausages, and other tasty souvenirs. There's also a modern supermarket in the basement if you need to pick up anything essential that you might have forgotten to pack.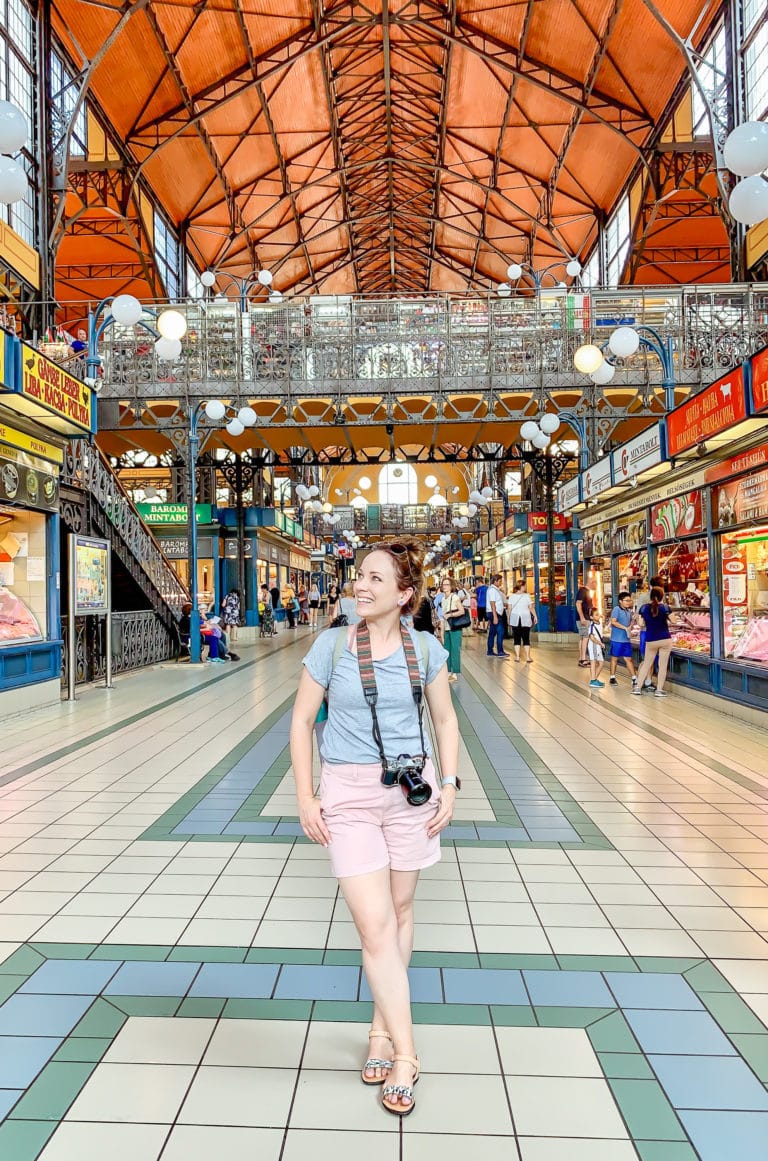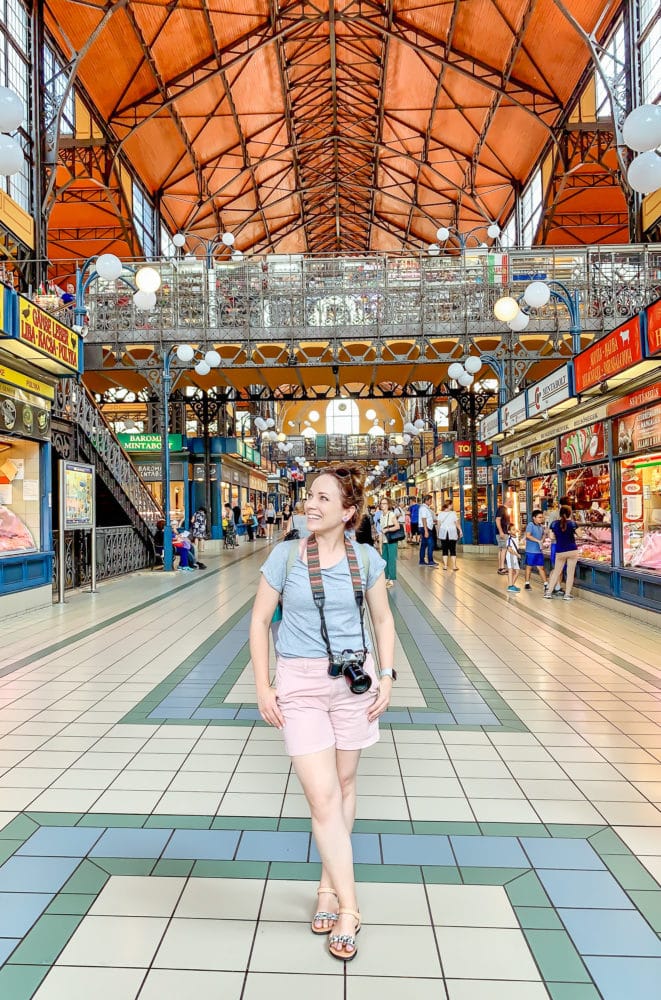 With a whole afternoon on my own, I went for a walk to see more of the city before returning to hotel and transferring to the Avalon Impression to begin our river cruise. The on-boarding and check-in process between the hotel and ship was easy and seamless. Avalon Waterways had already transferred our luggage to our cabin and provided transportation to the ship, so the only thing left to do was to have a glass of champagne and enjoy the view.
DAY 3 -VISEGRAD
Our first official morning waking up on the Danube, I chose an ACTIVE morning tour to go on a hike beside the river. Thankfully, it was an easy pace, with stories about the town and history along the way. One tip I would give you would be to pack some bug spray. I wasn't expecting to encounter mosquitos in Europe, but since they've been experiencing unprecedentedly warm summers, you never know! I had to laugh when I realized it was Count Dracula's Tower — no wonder there were blood suckers on the trail.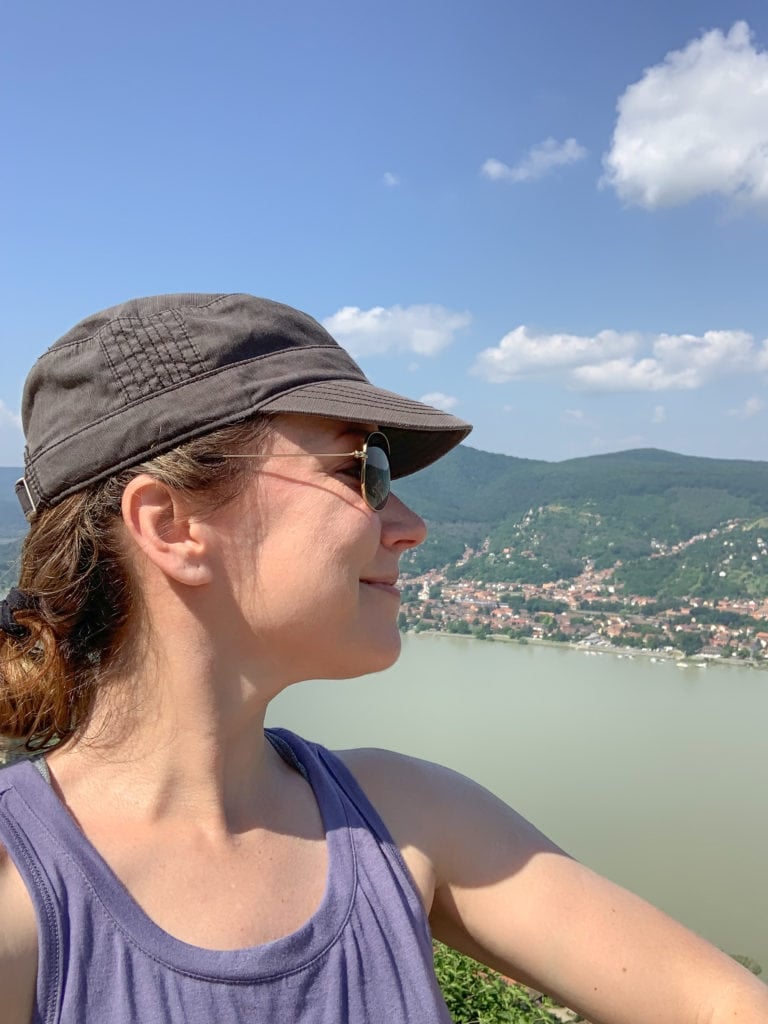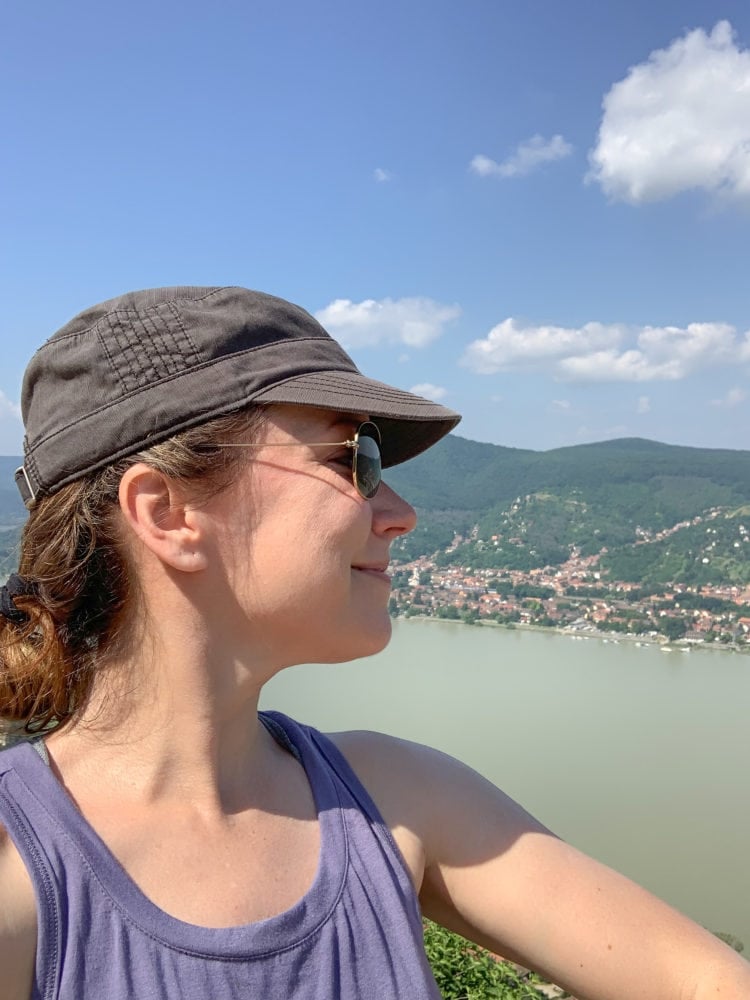 It was still a beautiful hike with a great view at the end. Plus they had some local treats and glasses of pálinka, a Hungarian fruit brandy, waiting for us at the top of the mountain. I always say, "will exercise for food." LOL!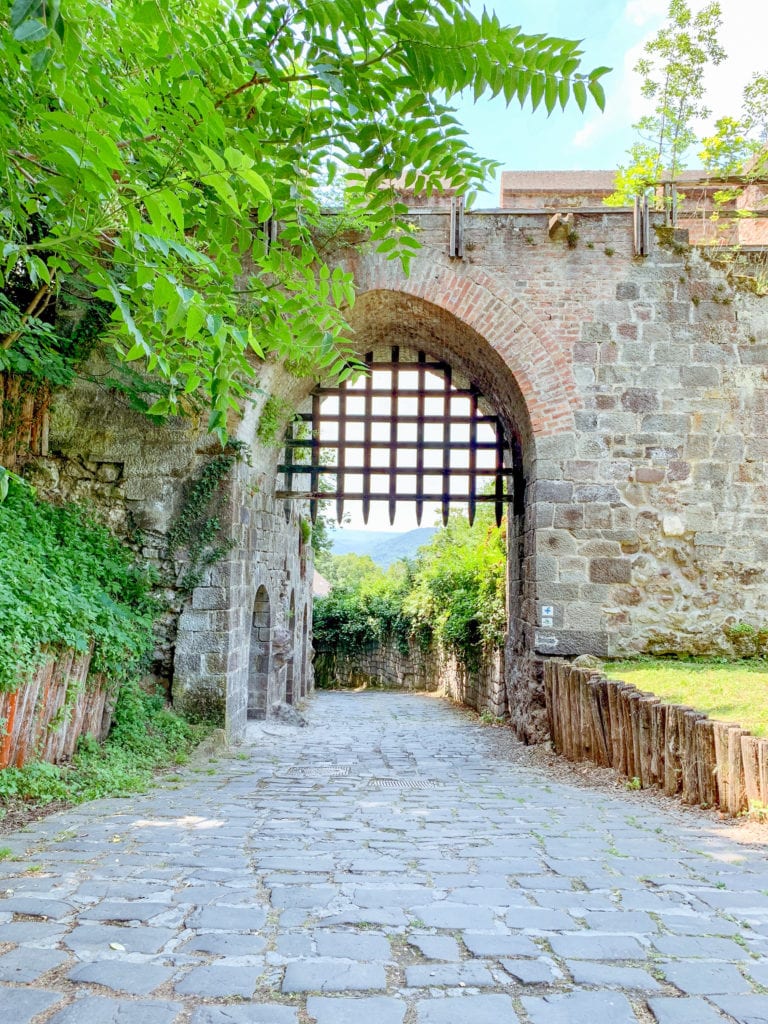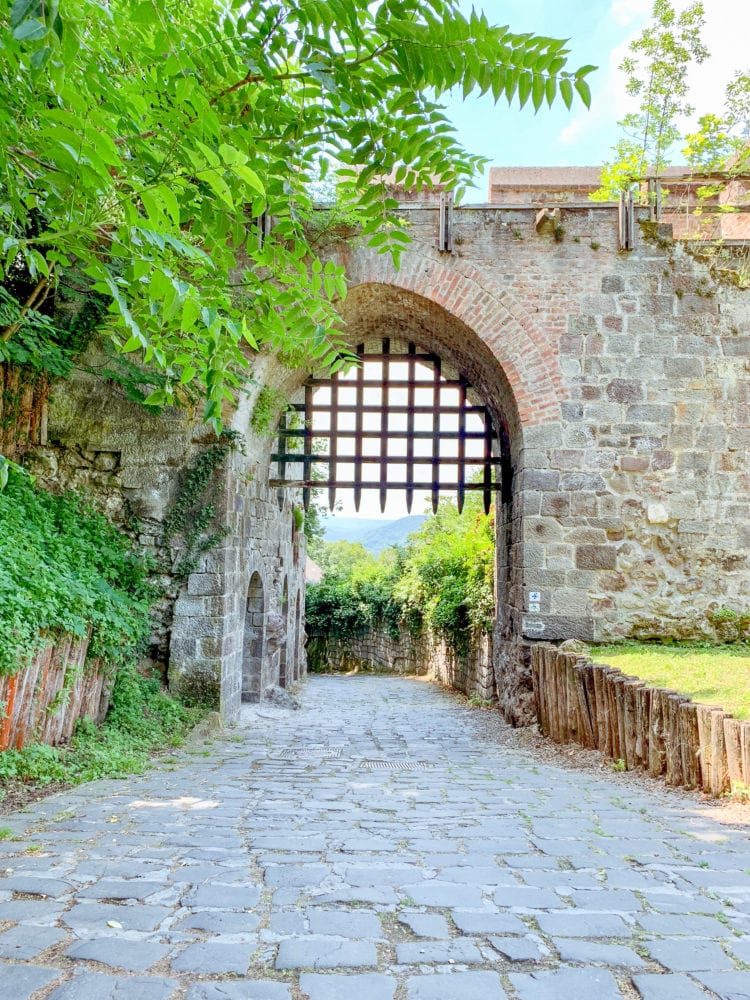 We set sail for Vienna in the afternoon, enjoying the views of small villages and castles as we sailed along the Danube. We passed by the gorgeous Esztergom Basilica, the largest church in Hungary and seat of the archbishop, and then enjoyed a delicious Hungarian themed dinner that evening.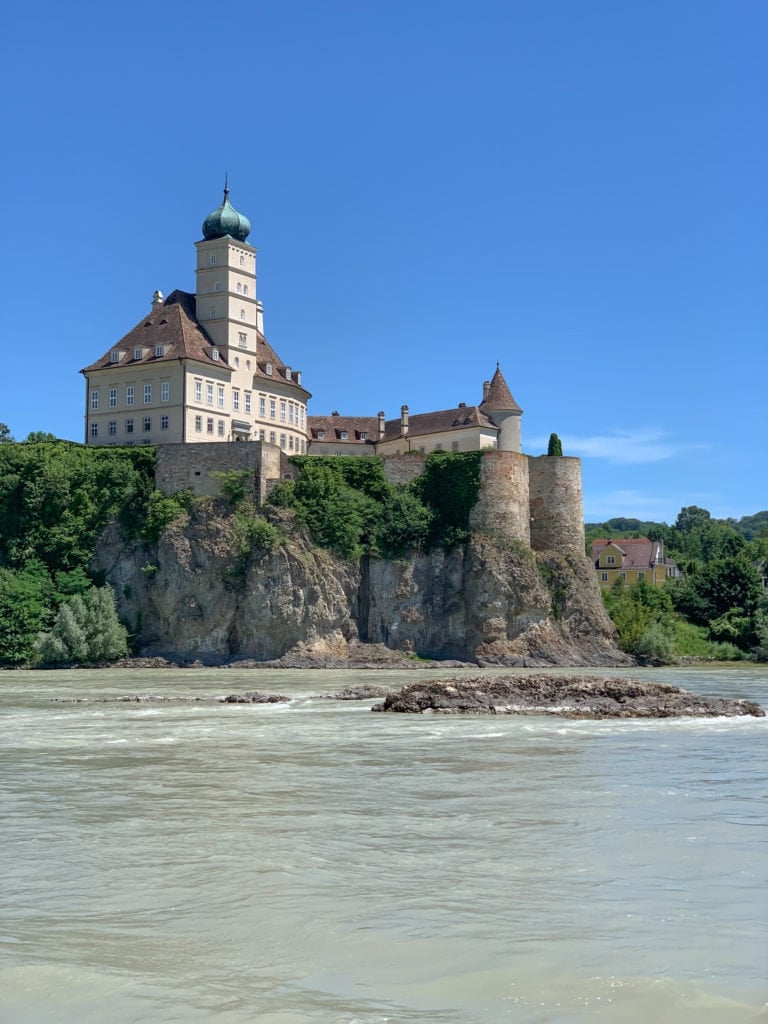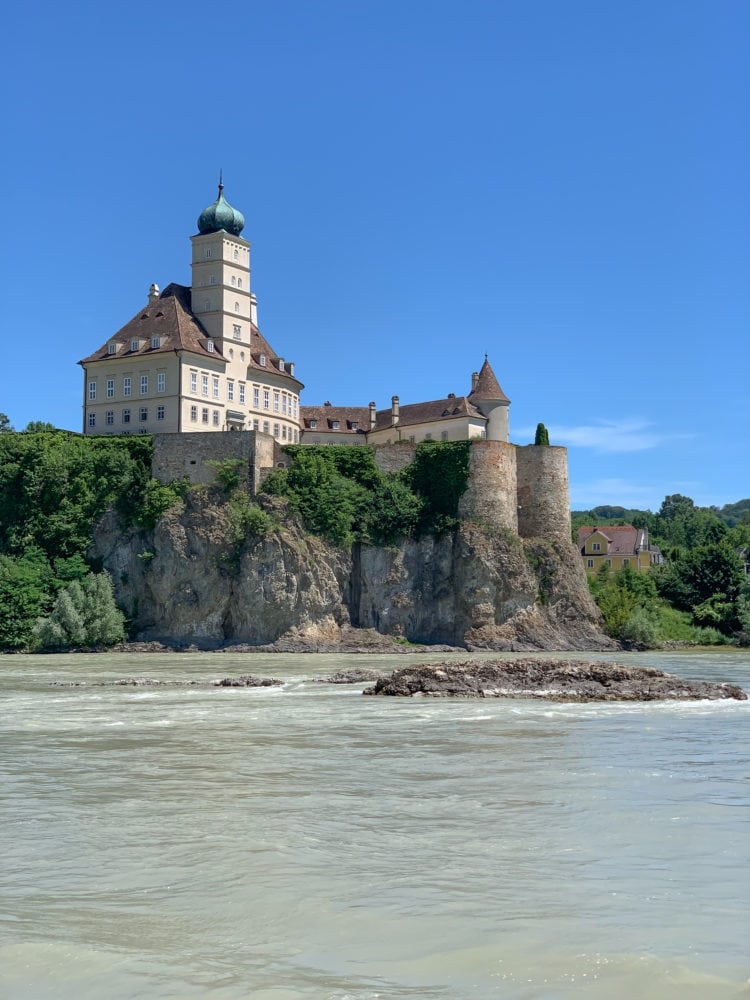 DAY 4 – VIENNA
I admit, I was a bit ambitious in selecting my excursions. But I was so interested in trying all the ACTIVE tours available. So for the second day in a row, I got up early for a running tour of Vienna. The guide met me on board the ship and we took the metro into the city center to begin our run. We had a small group, and I was the slowest runner, so I set the pace. It didn't feel difficult or outside of my usual morning jog and we had some water stops and photo opportunities along the way too for little breaks.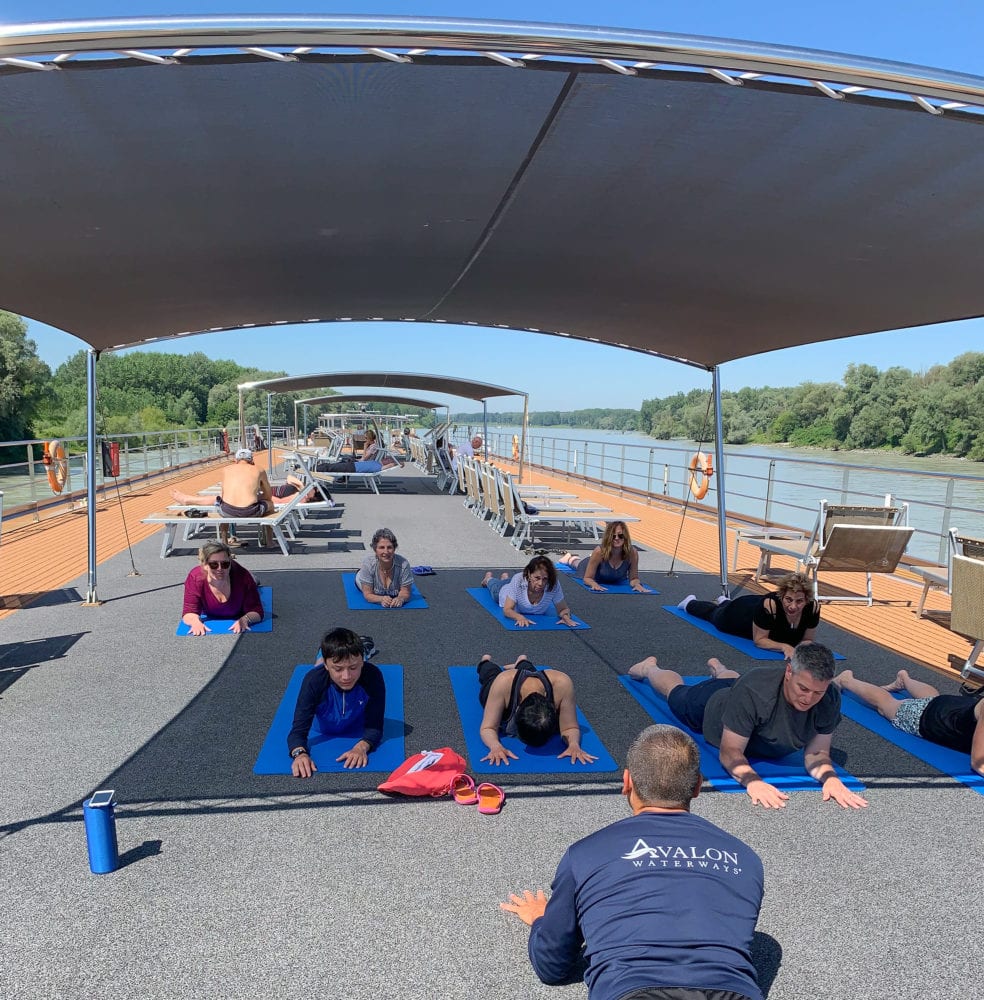 Two days in, and this was already the most exercise I've had while on a cruise! When traveling, sometimes I need that little push and extra motivation to get a workout in. And jogging by all the city sites first thing in the morning was perfect. Overall, we jogged by all the city's major landmarks — St. Stephen's Cathedral, The Hofburg, and the opera house. It was a great way to get some exercise, plus learn how to use the metro and get my bearings around the city.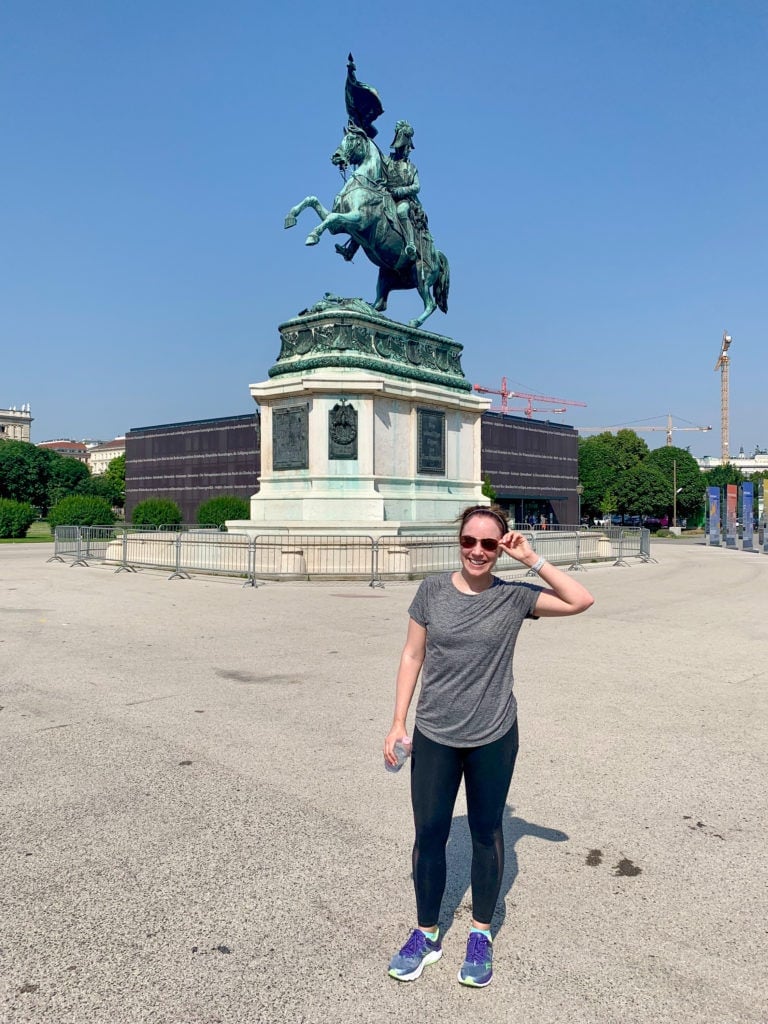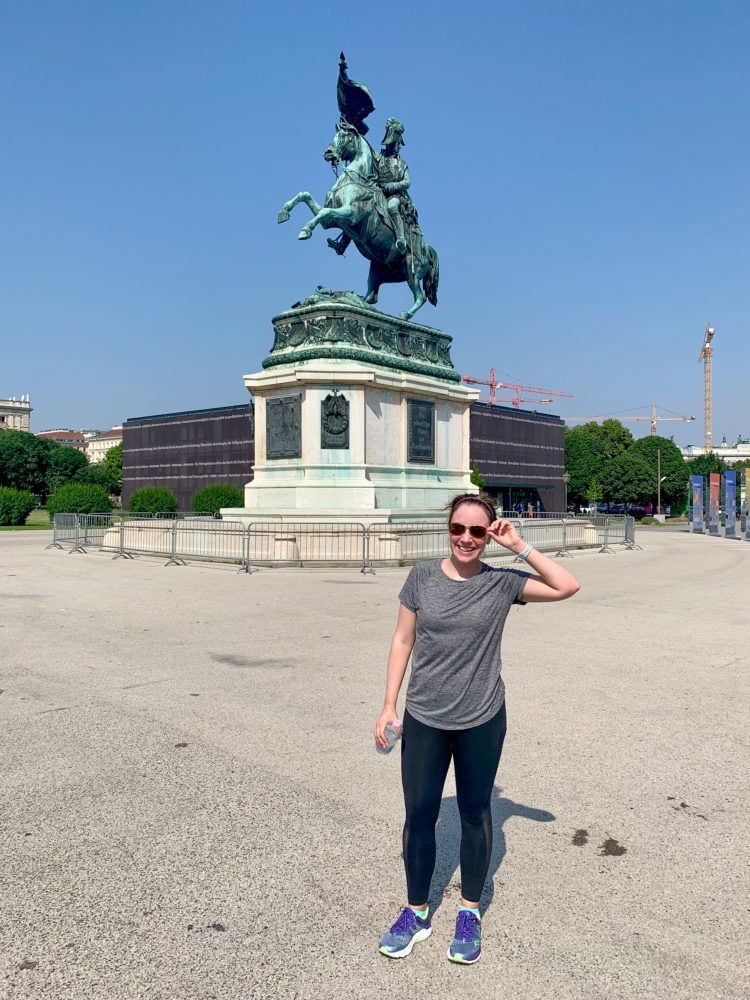 Because I believe in balance, I chose a DISCOVERY tour for the afternoon. I joined a small group and boarded a van to ride out to the Schnapps Museum. We sipped absinthe in an old liquor and fruit juice factory from 1902, which survived two world wars, and is now a museum with generous pours.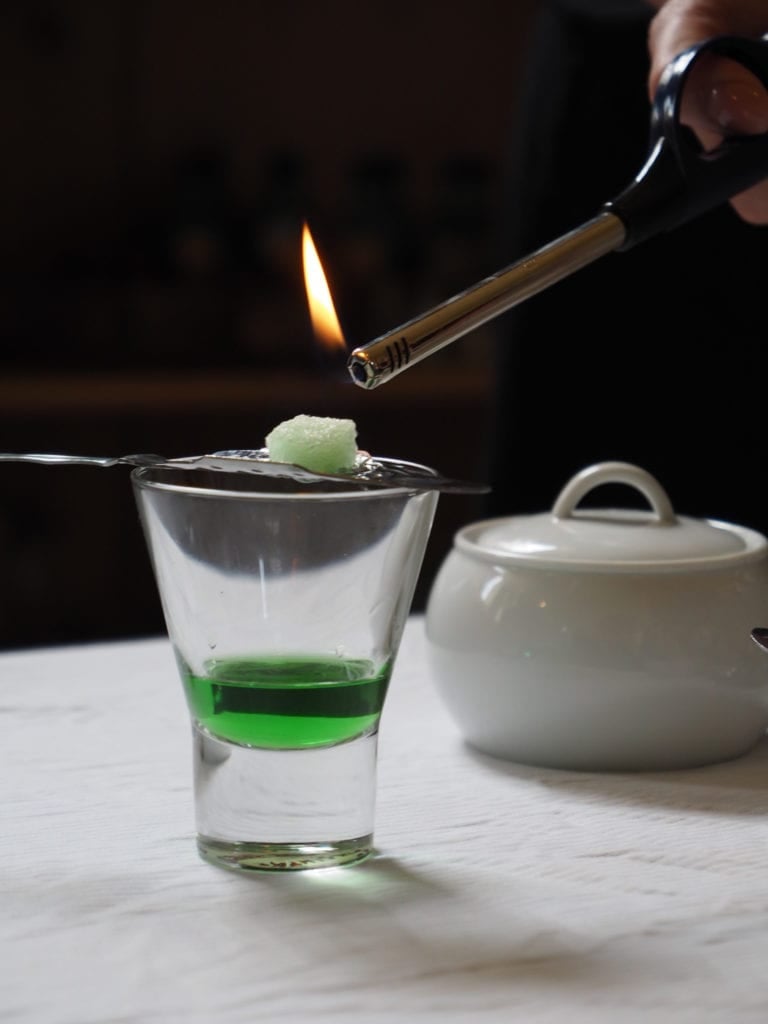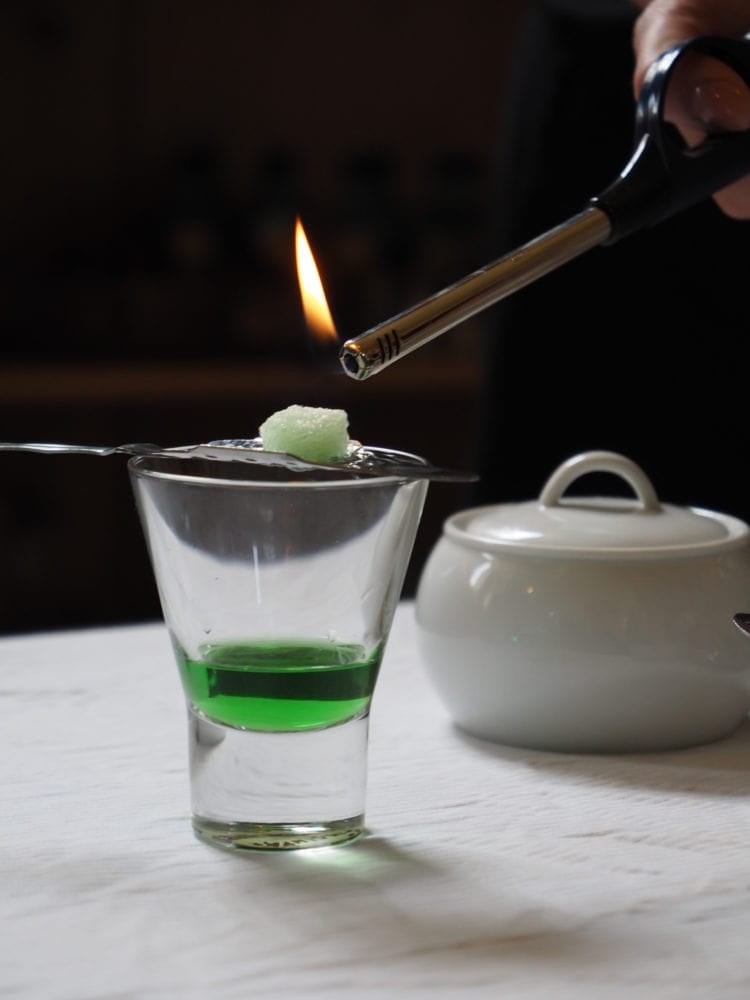 After dinner on board the ship, I went out for my third tour, a DISCOVERY excursion that was a private classical performance arranged by Avalon Waterways in the Parliament Hall at Palais Niederösterreich. It truly took my breath away and was one of the most memorable experiences of the trip. The elegance of Parliament Hall, the heart-stopping opera and ballet performances, it was such a beautiful part of Viennese history and culture to experience — definitely a must-do on this cruise!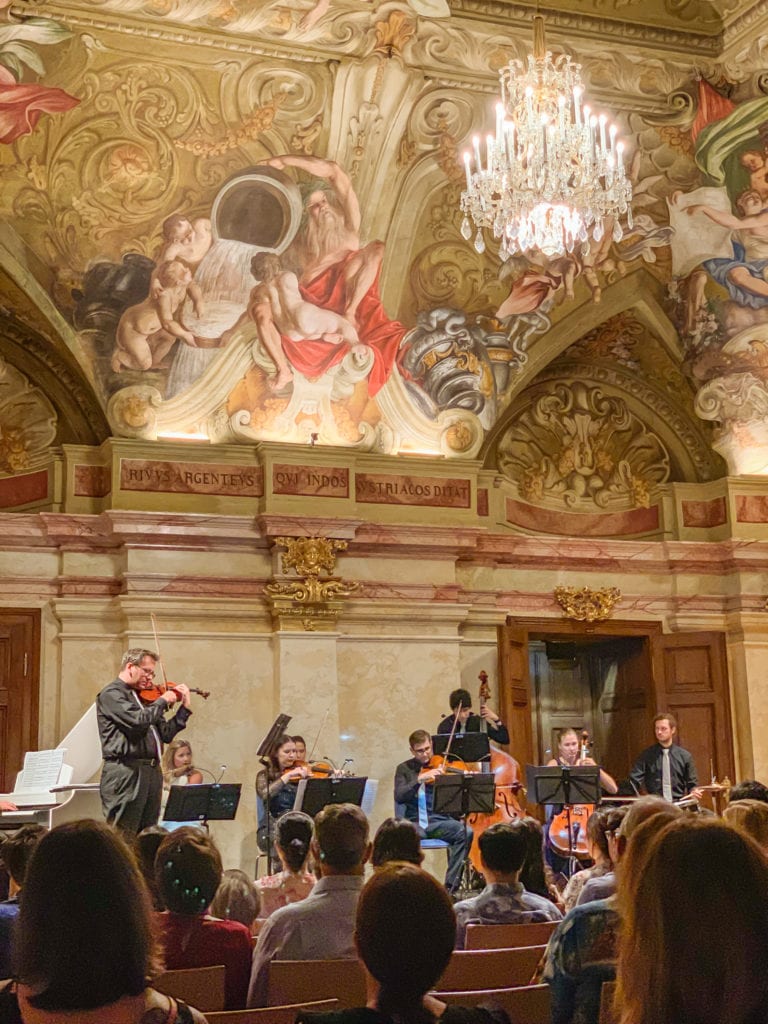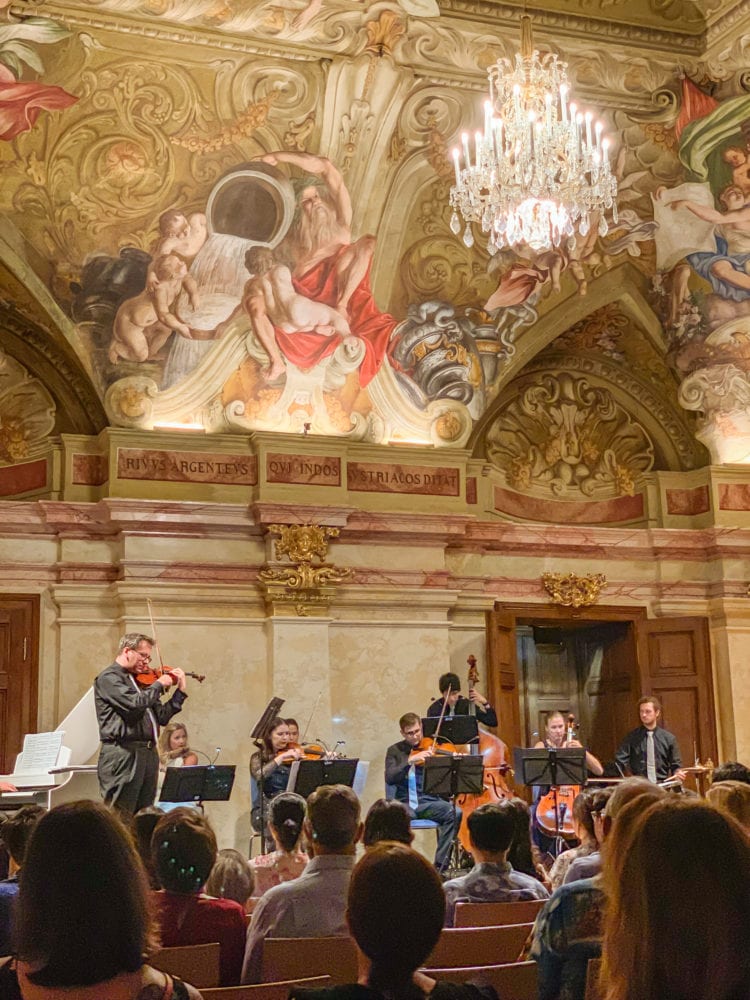 After the concert, we had the option of walking off the ship to explore the city on our own since we remained docked there overnight. I went out for gin and tonics with Carolyn (Healthy Voyager) to check out a few speakeasies she had researched, Krypt and Tür 7. Both were so much fun!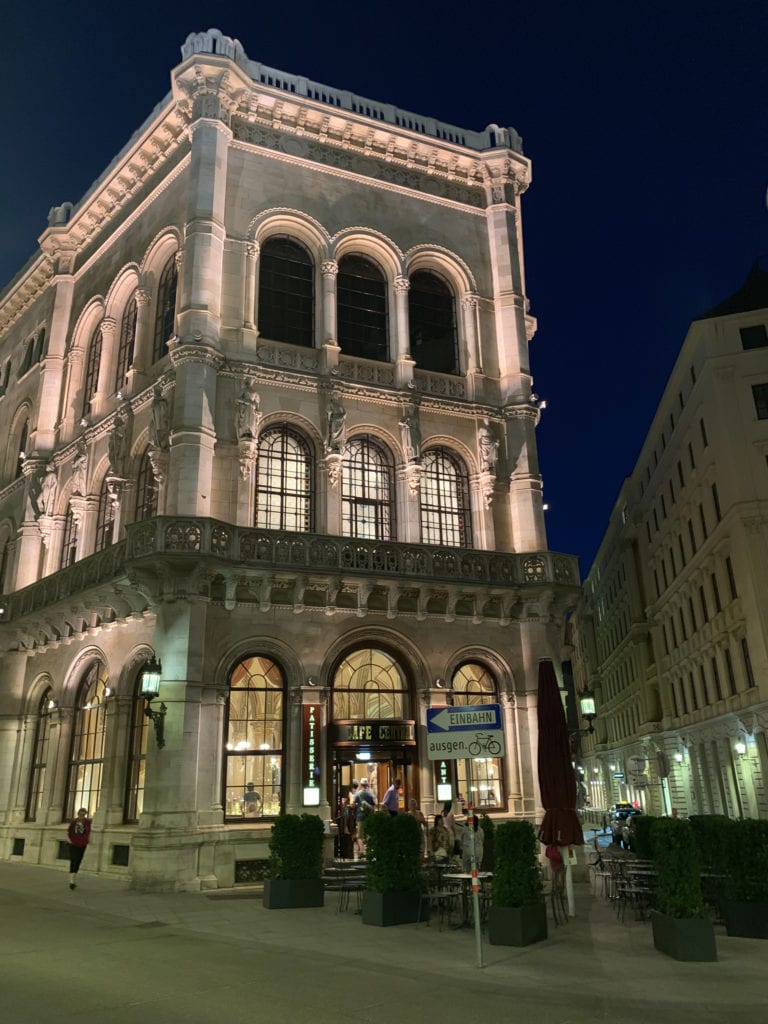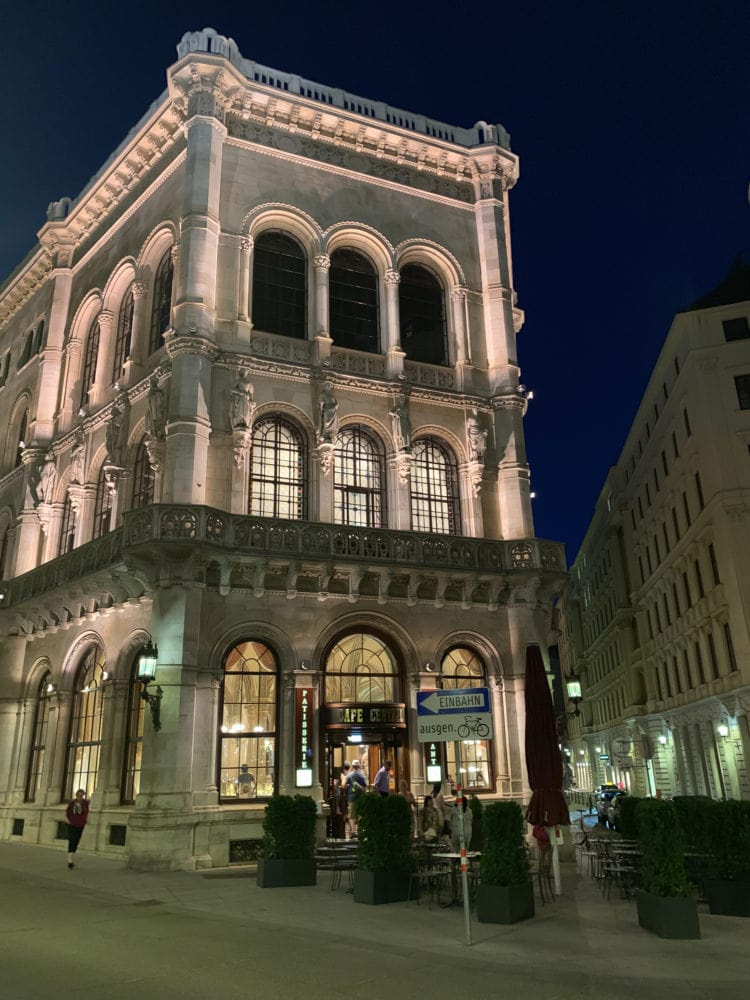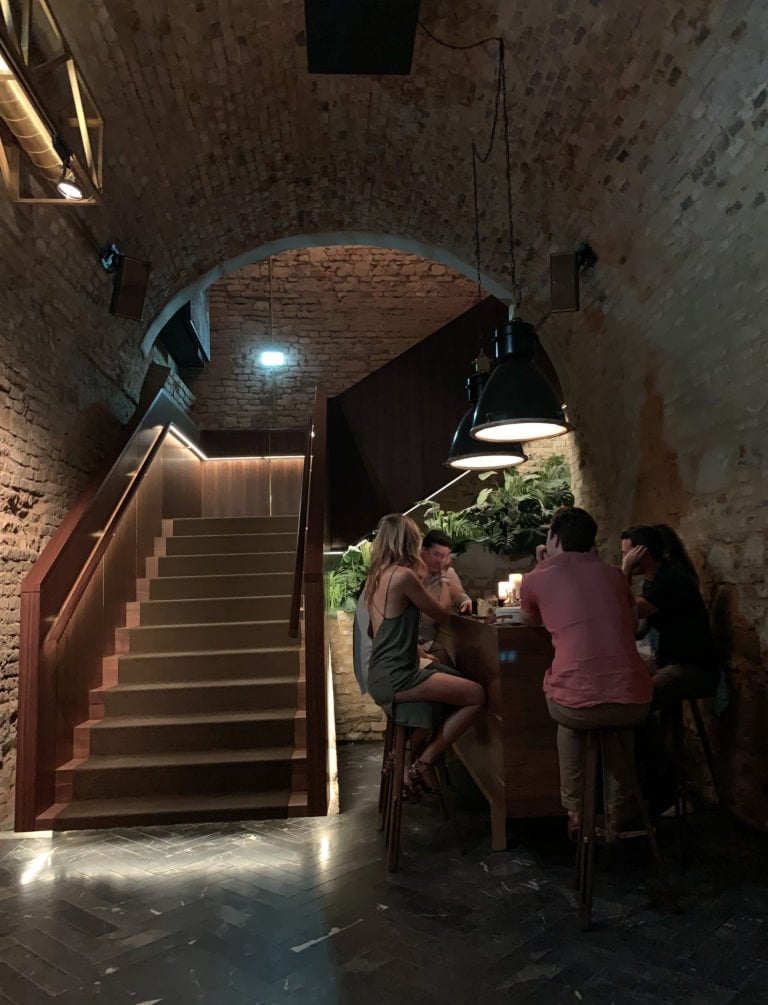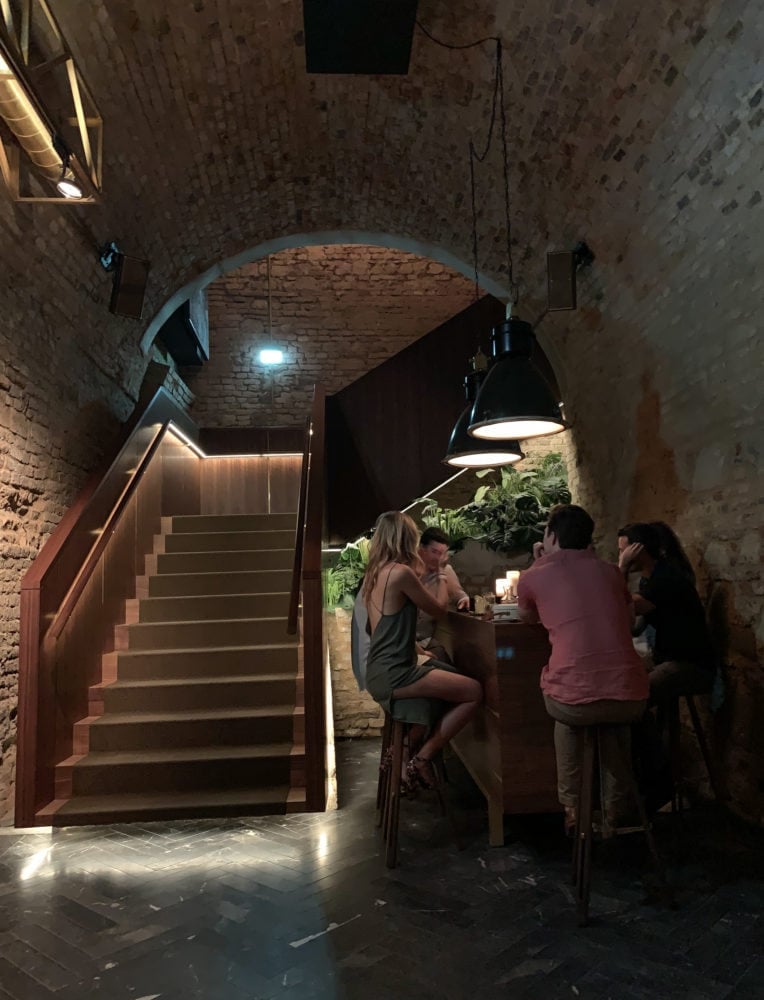 DAY 5 – VIENNA
Our second morning in Vienna couldn't have been more perfect. We went on a walking DISCOVERY tour that was a beautiful stroll through the city through historic alleyways and notable buildings, such as Mozart's home. Cities are always so beautiful and peaceful in the morning, before the busy day begins. Our tour ended at a lovely little cafe for a traditional Viennese breakfast of kaiser rolls with apricot jam, cheese, meat, boiled eggs, and Viennese coffee.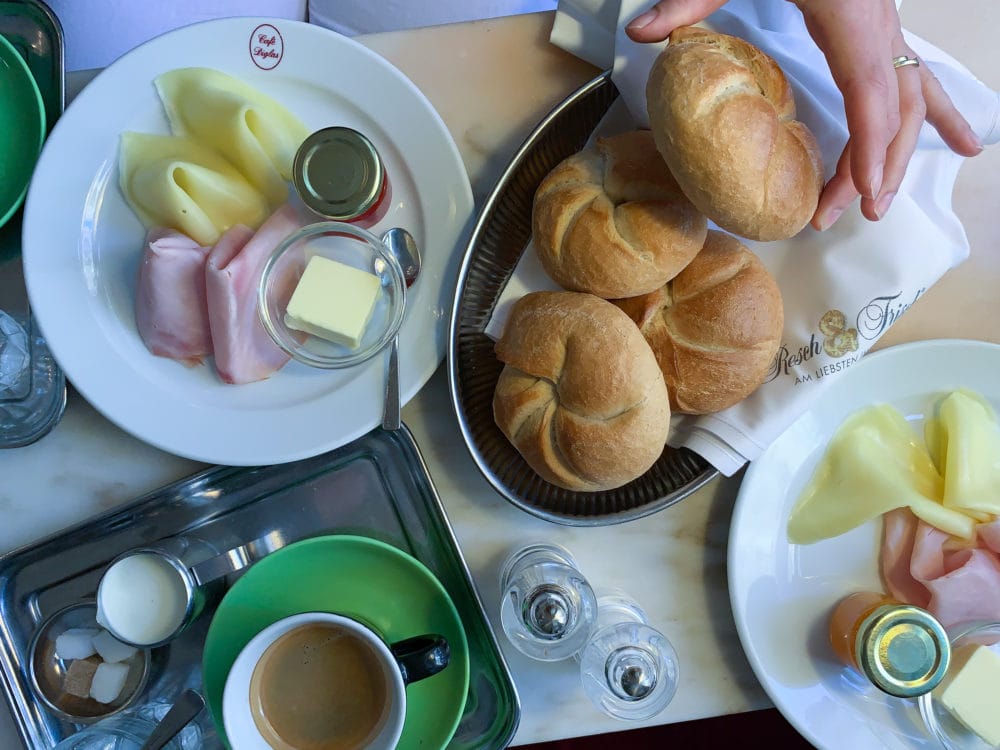 From breakfast to walked to the Museum of Fine Arts for a guided tour or the Hapsburg family's private art collection. The Kunsthistorisches Museum was breathtaking, and seeing famous art feels like being in the presence of historic celebrities.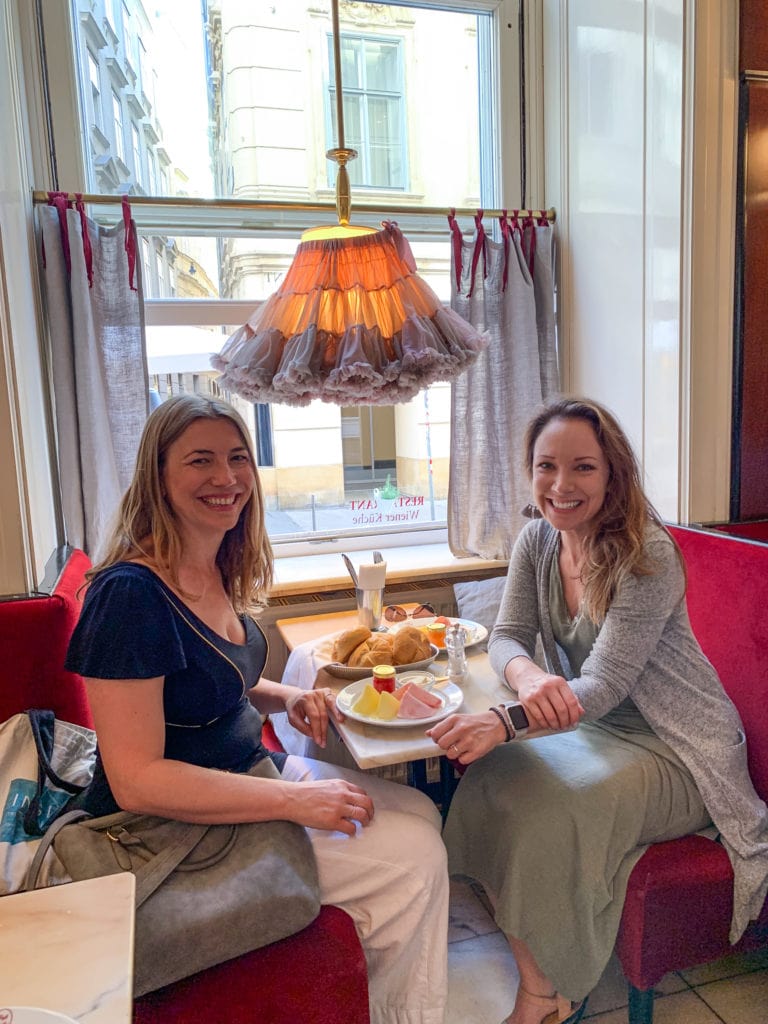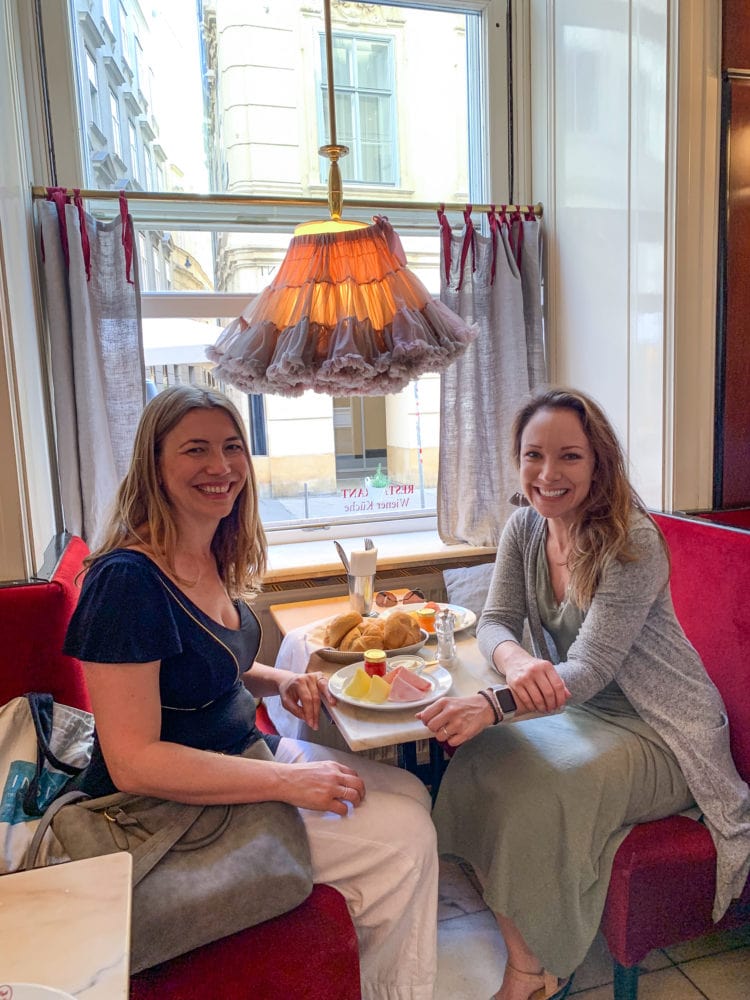 But because I love food, I signed up for another DISCOVERY tour — a cooking class! After a morning of coffee and museums, spending a leisurely afternoon sipping wine and learning new recipes sounded fun. We headed over to Andante Vienna where our jovial instructor, Nabiel, taught us to make apple strudel, schnitzel, and Austrian style potato salad. Nabiel was so entertaining and the class was hands on and really fun.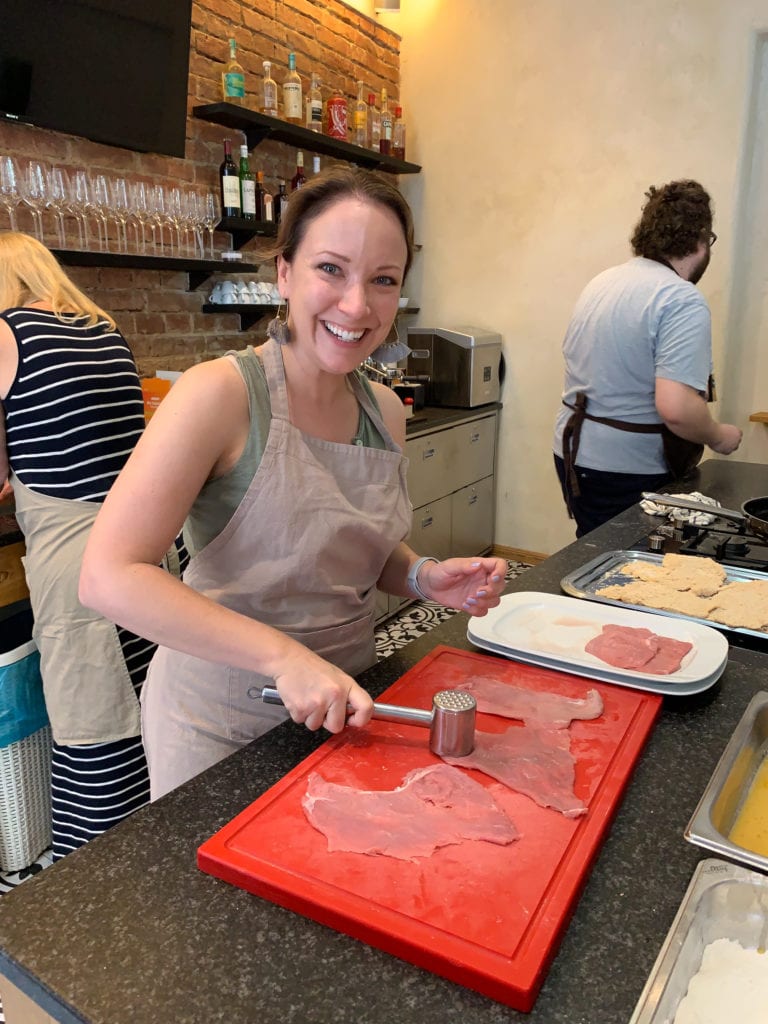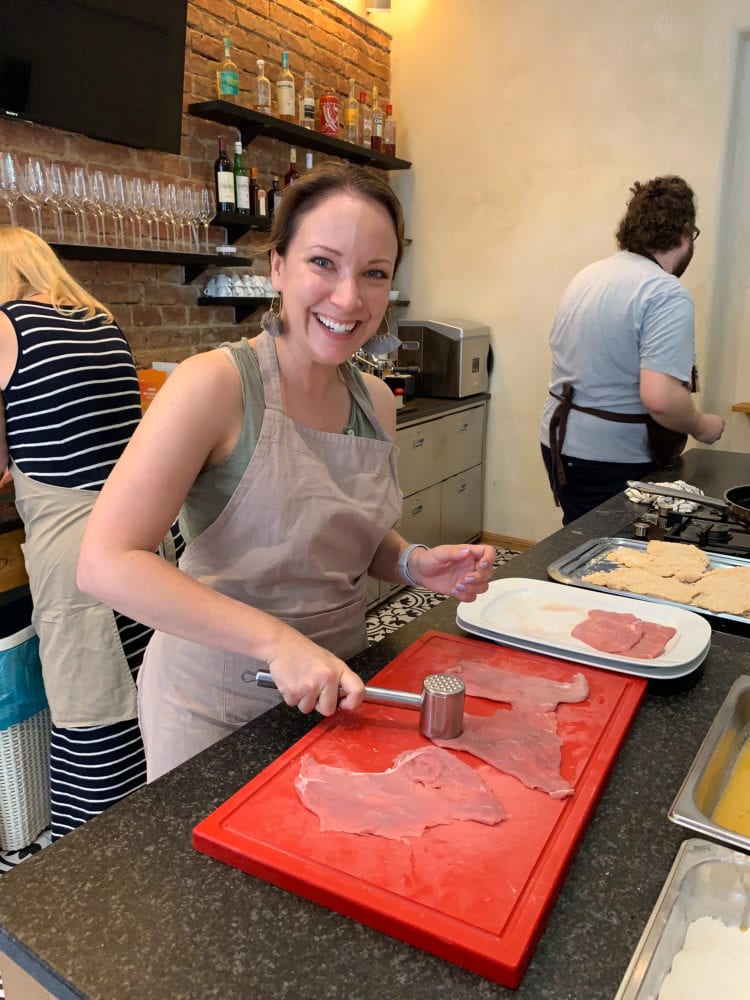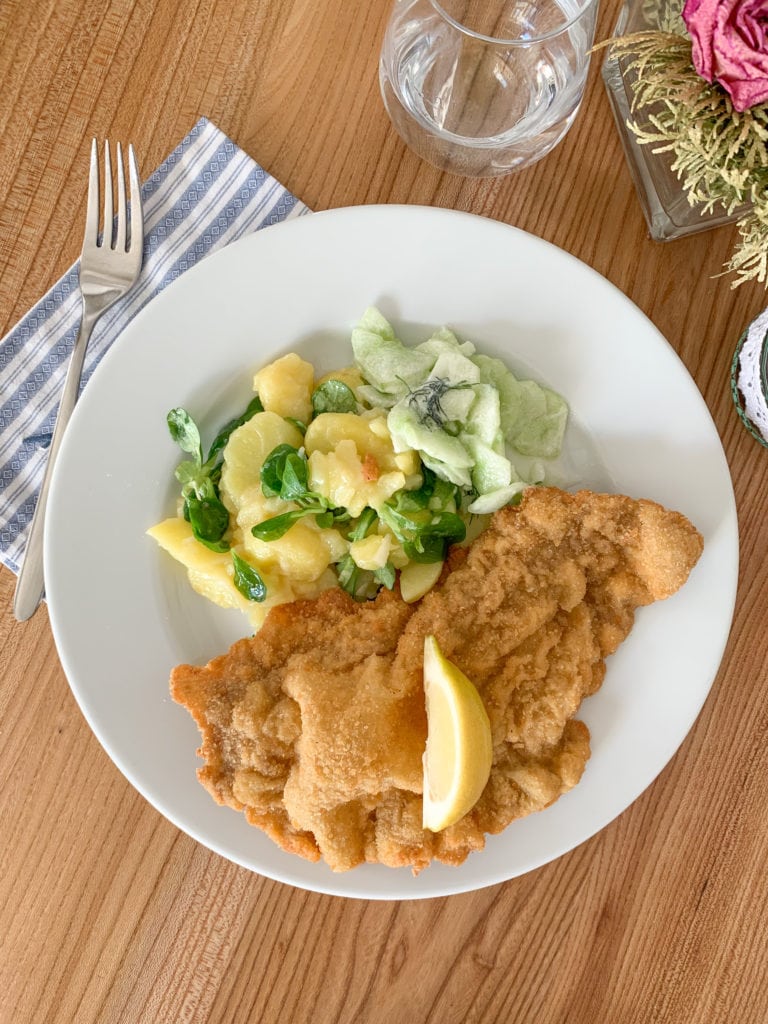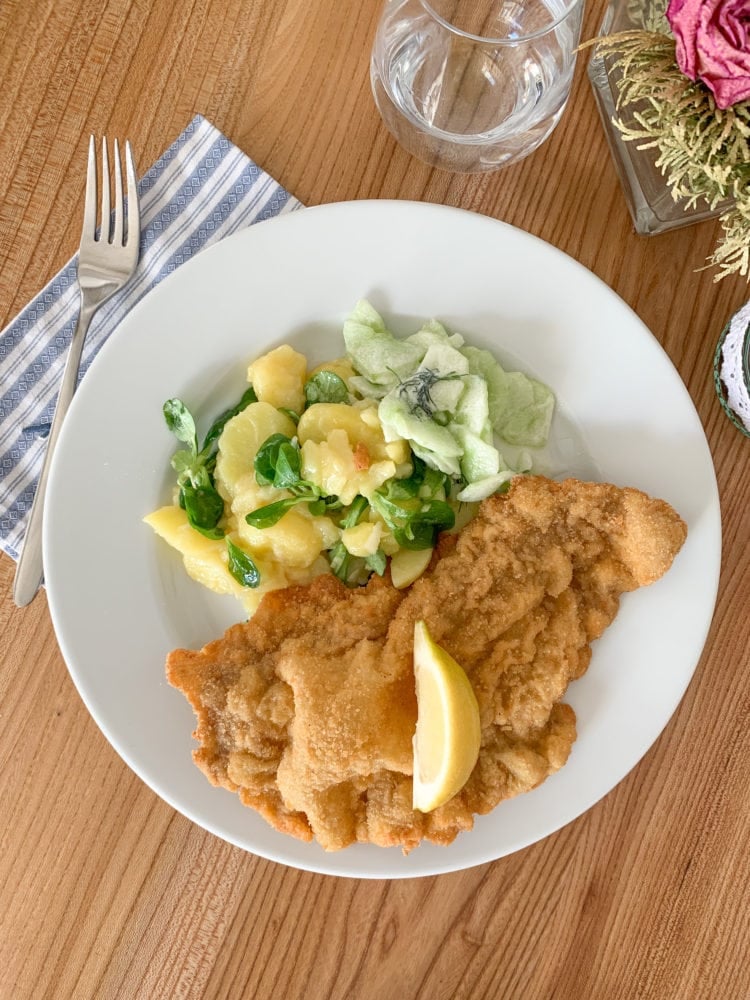 Like I mentioned earlier, I signed up for everything I had time to do. So even though I was ready for a nap after generous pours of wine and a delicious feast at the end of our cooking class, it was time for another ACTIVE excursion — a hike through vineyards to dinner! And I'm so glad I went as it was one of the most gorgeous sunsets in the foothills surrounding the city of Vienna. At the end of our hike, we ended up at a Viennese Heurigen (local wine tavern) for a rustic hands-on meal of meats and bread, never-ending pours of wine, and live music.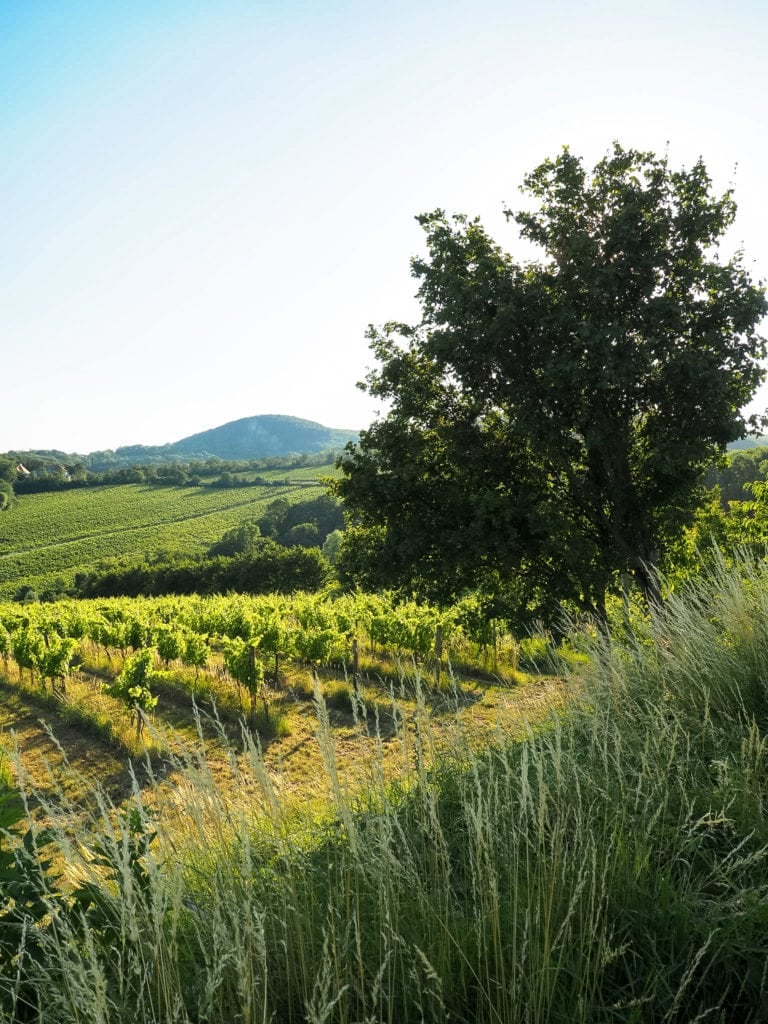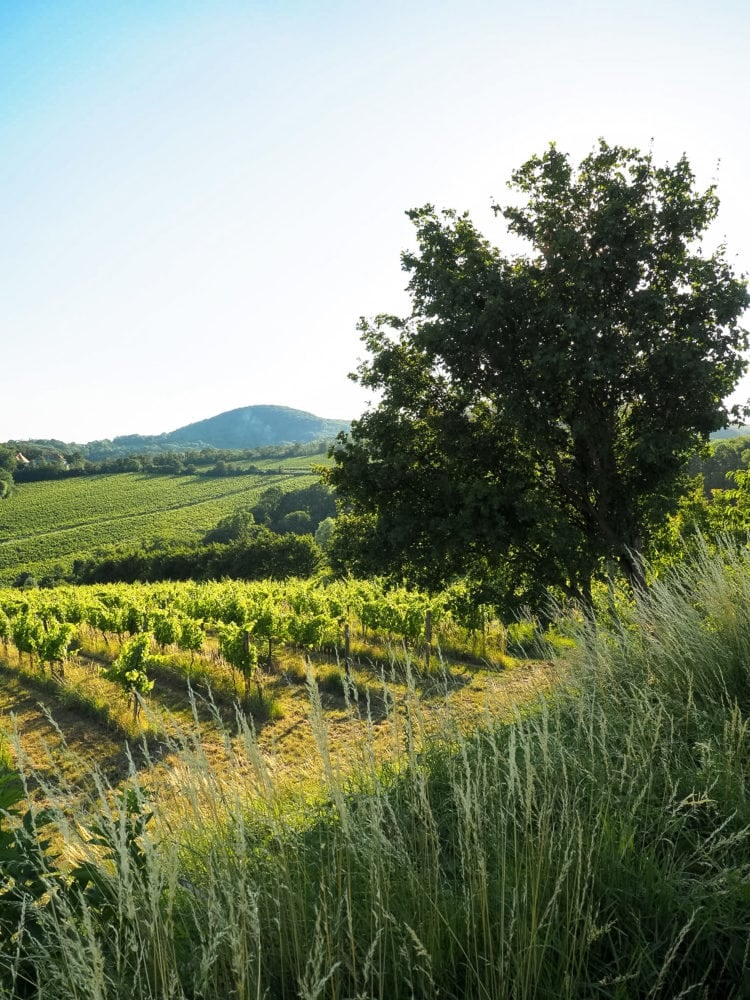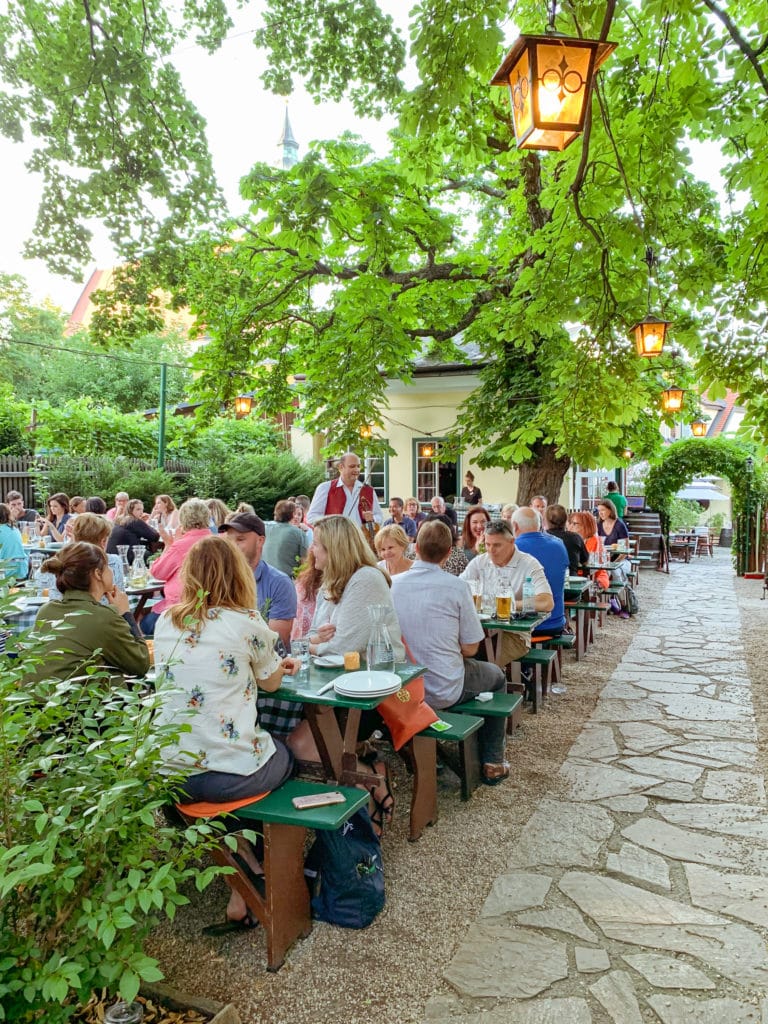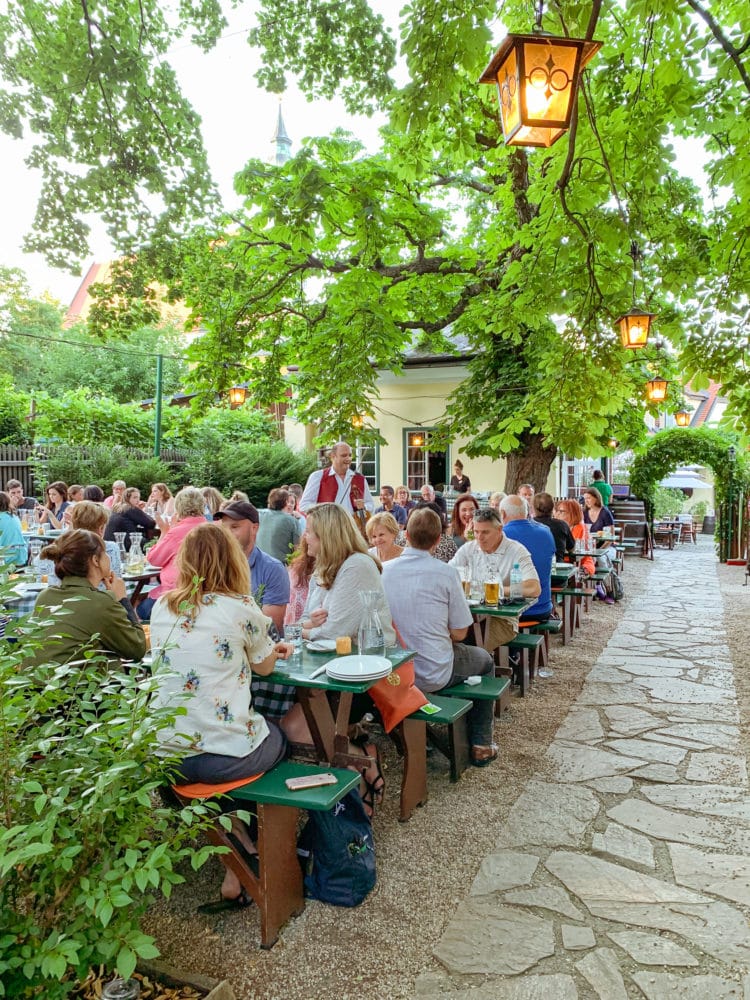 DAY 6 – KREMS + GREIN
Getting rocked to sleep by the gentle movements of a boat is one of my favorite things about river cruising. And this wouldn't be a complete Avalon Waterways review if I didn't mention the beds. Yes, the beds are the most comfortable I've ever slept on. Ever. Even more comfortable that most luxury hotels, and I swear I'm not exaggerating. The only tough part is trying to talk yourself out of bed in the morning.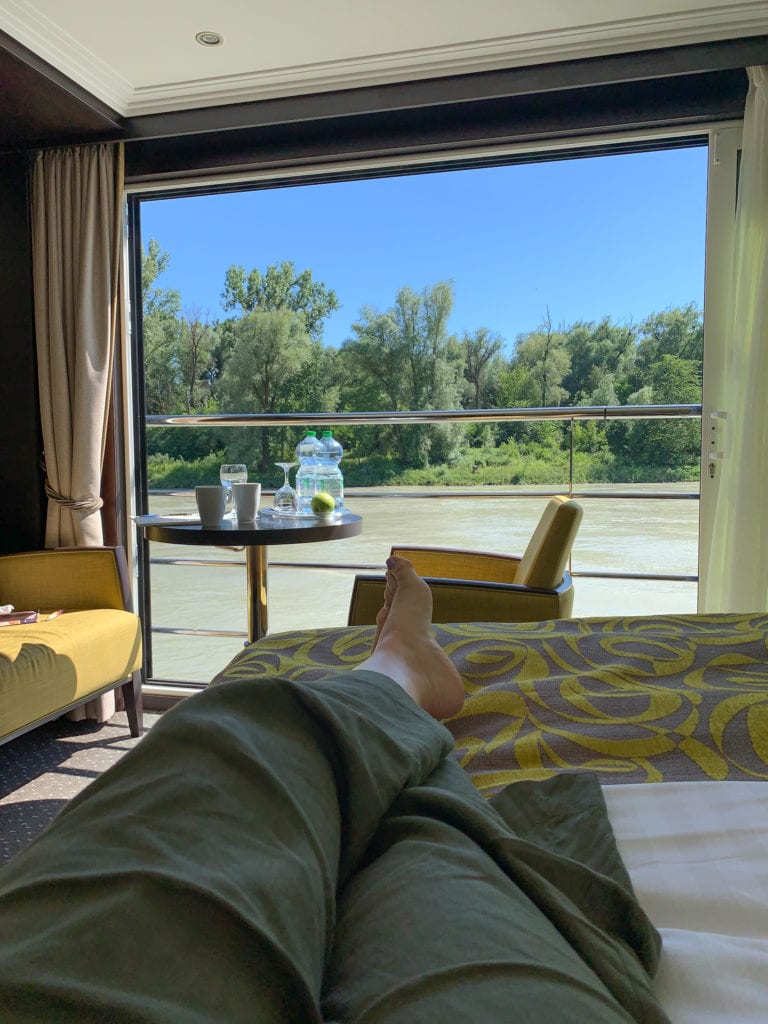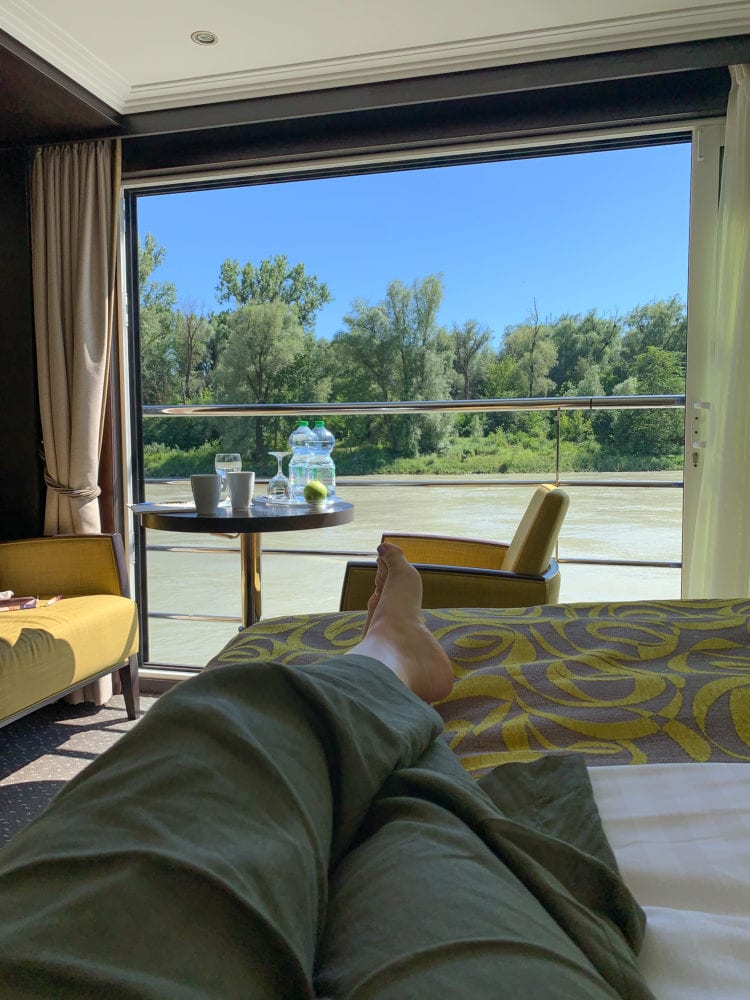 So, after a full day of eating and hiking in Vienna, it was hard to get up the next day when we woke up in Krems. But this is one of the joyous benefits to river cruising — staying on a floating luxury hotel where you get to visit multiple places without the hassle of packing and unpacking. I simply just rolled out of bed and into a new city.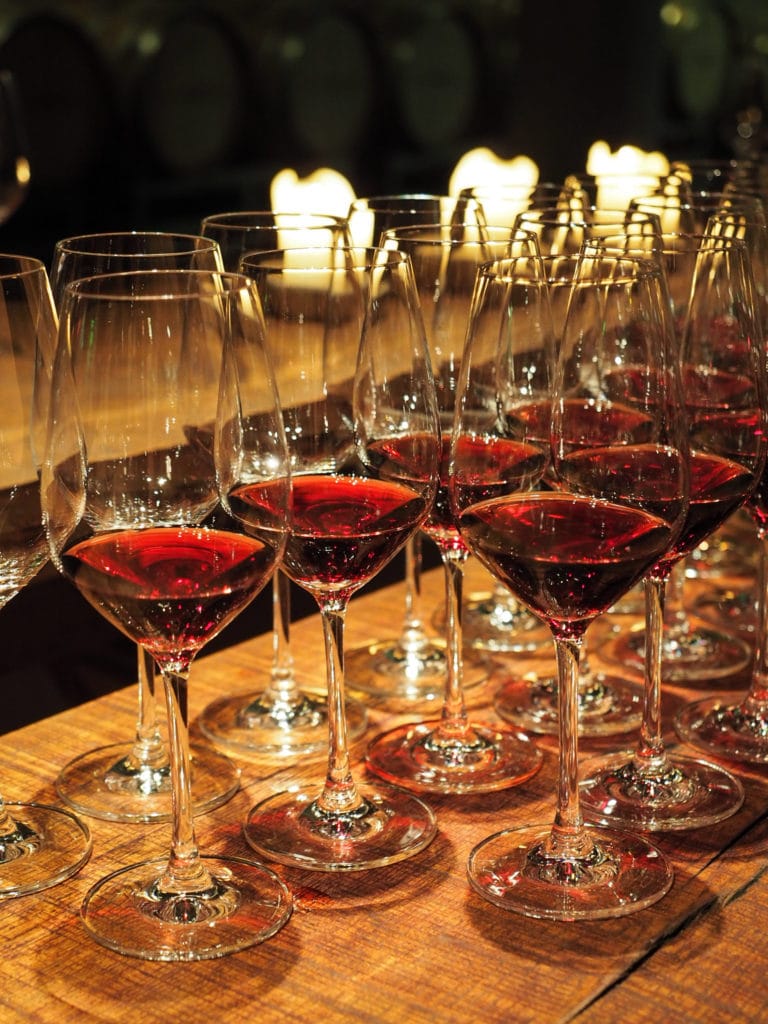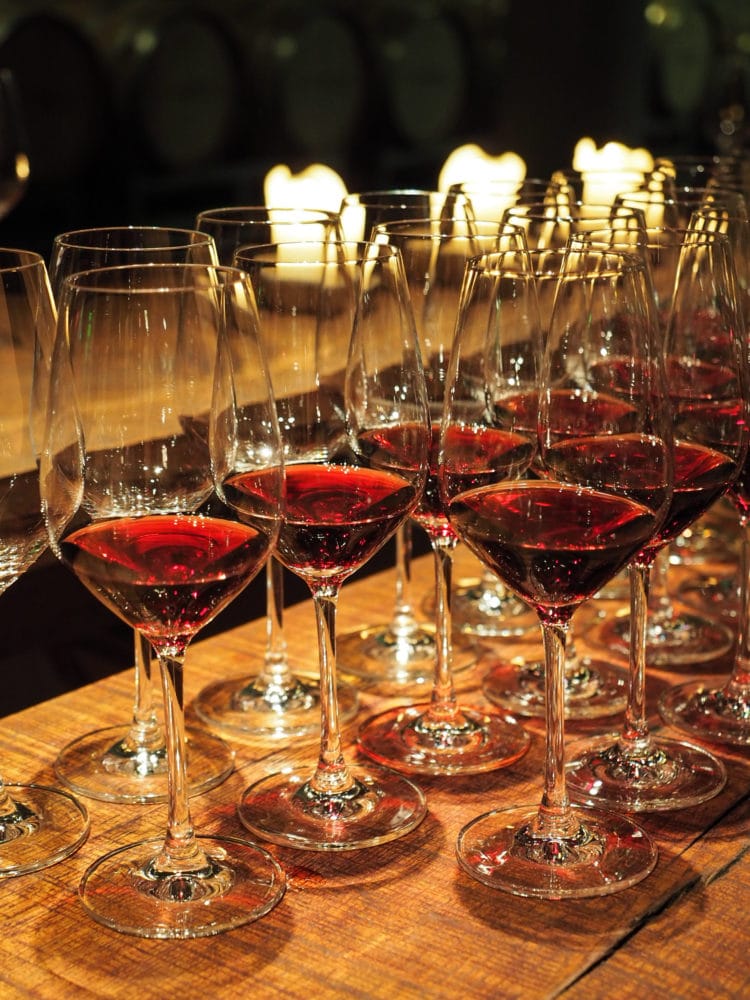 This morning I had signed up for a DISCOVERY tour at Wine World, which I admit, made me a little skeptical because of the name. It sounded kinda theme-park-y. But it was a really well done immersive wine art experience that included wine tastings, a map of the wine region that was large enough to walk along and explore, and a 3D theatre experience that reminded me of the ride Soarin at EPCOT. We also visited the cellars for an additional wine tasting, so not a bad way to vacation!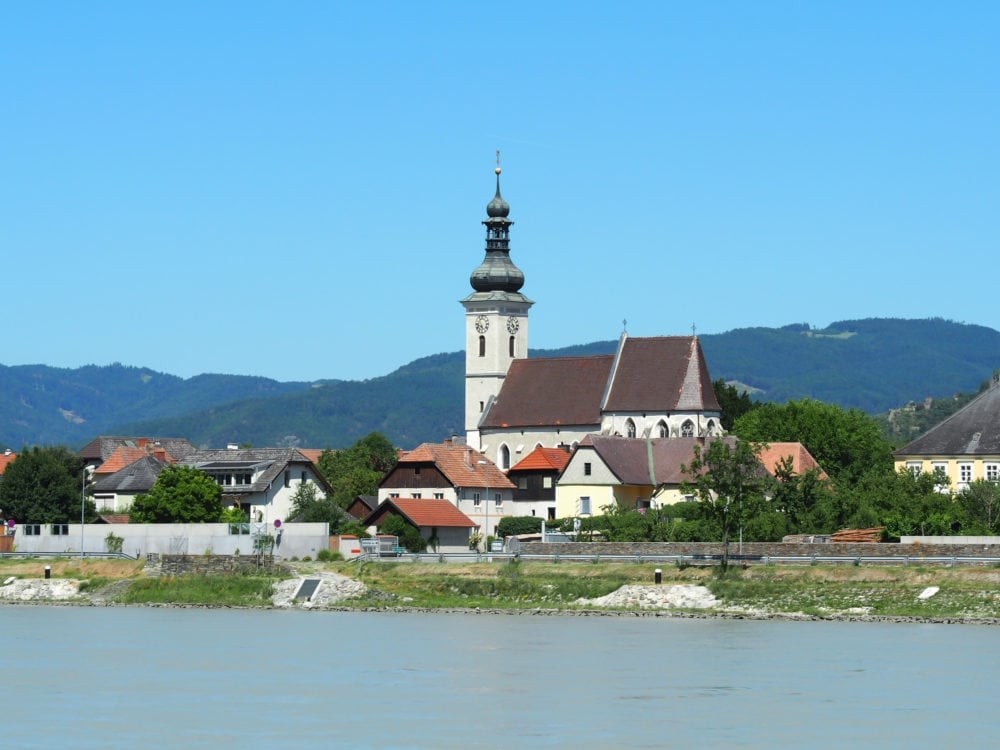 I finally had the chance to catch up on sleep with a little cat nap and an afternoon relaxing while cruising through Wachau Valley vineyards and scenery. Other cruisers decided to take an ACTIVE bike tour along the riverside, and it was fun to spot them along the riverside as we cruised by.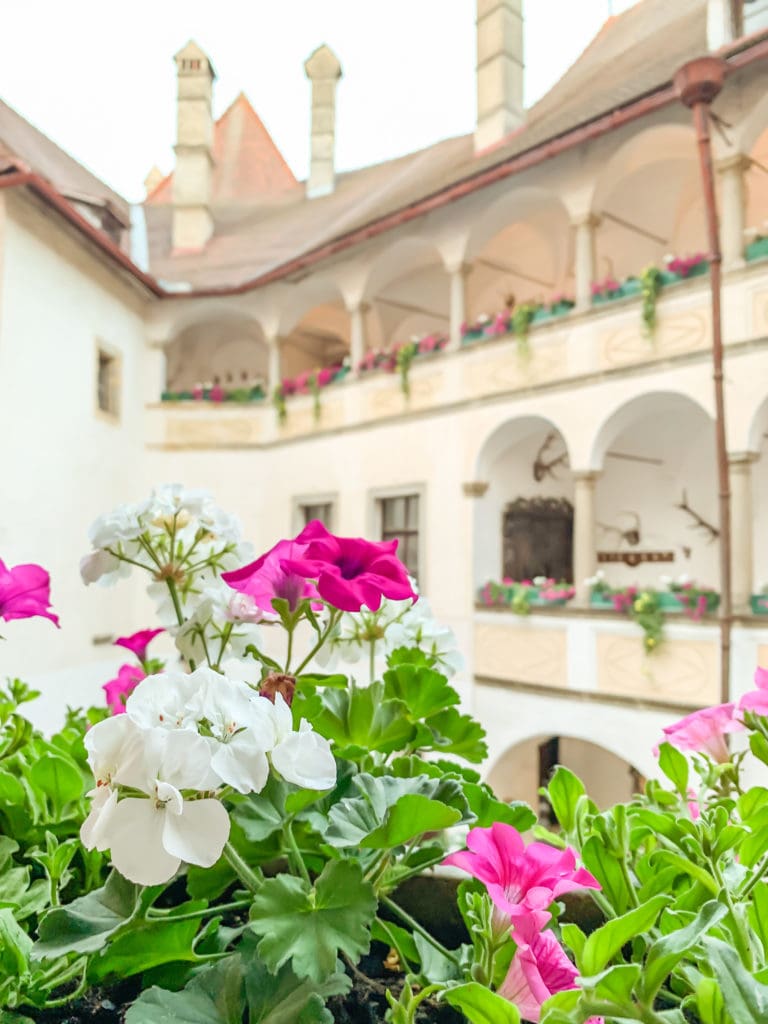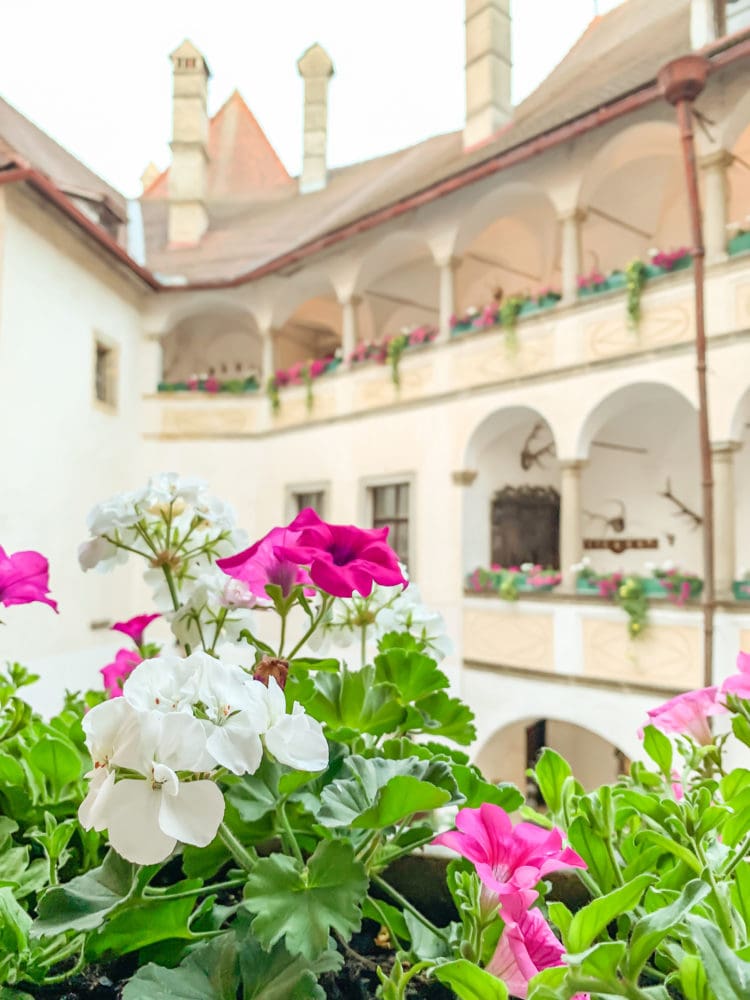 That evening, we docked in Grein for a wonderful surprise. We had a CLASSIC excursion to visit to Burg Clam to meet the Count Of Clam. Now, the Count Of Clam (Klam) might sound like a tourist trap, but it was actually pretty cool. He's a descendent of the Hapsburgs and a big fan of classic rock. The Clam family moved back to the castle in the 80s and now produce one of the largest summer music festivals in Europe — Clam Live!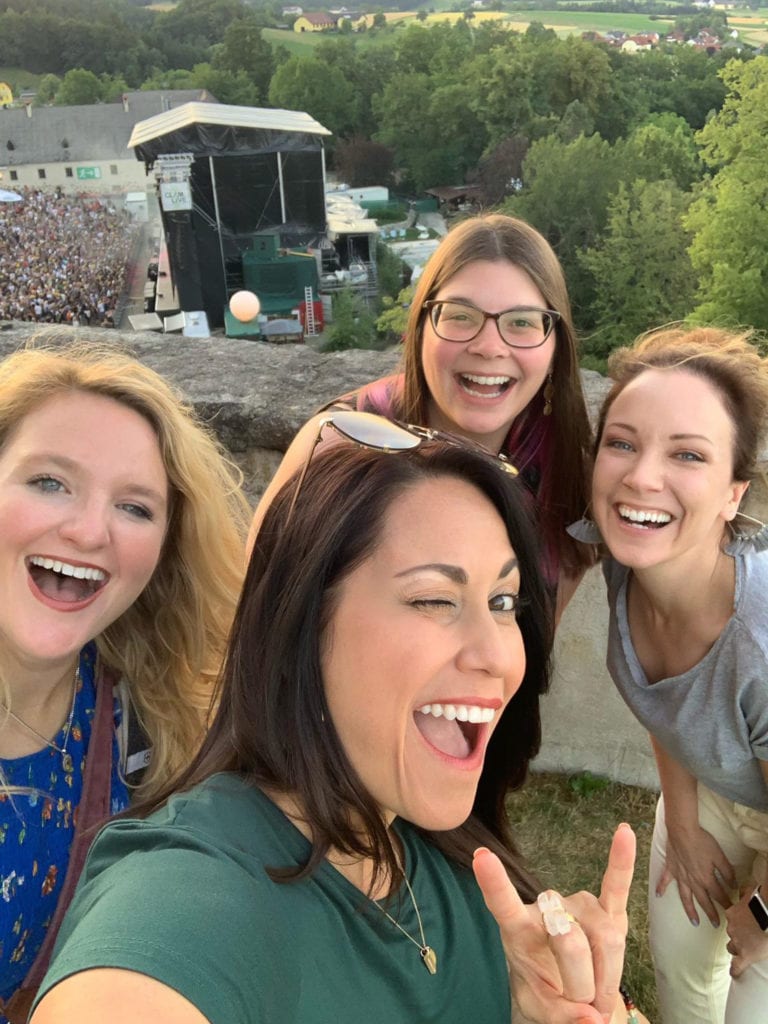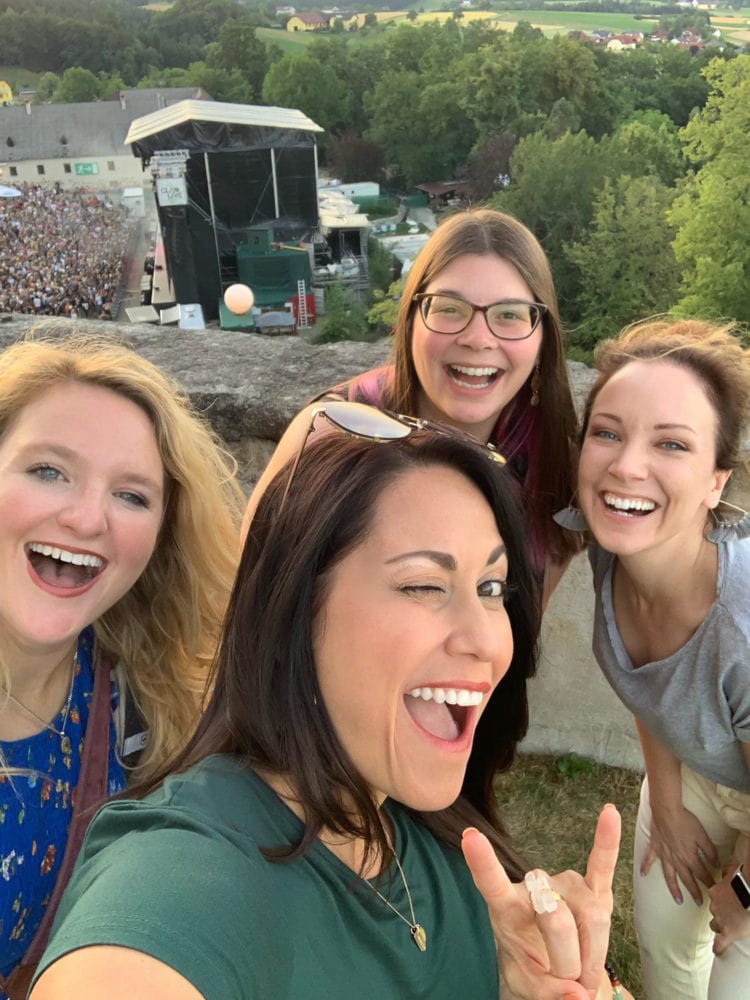 So the unexpected surprise was not only visiting a 12th century castle and meeting a real live Count, but we were treated to a VIP view of Foreigner playing live in the Clam Live music festival on the grounds below the castle garden.
DAY 7 – MAUTHAUSEN + LINZ
We stayed docked in Grien overnight, and then had a CLASSIC walking tour of the town in the morning. Grien felt like a storybook, with the oldest bourgeois theatre in Austria (from 1791!) and children and families dressed in lederhosen for Sunday church.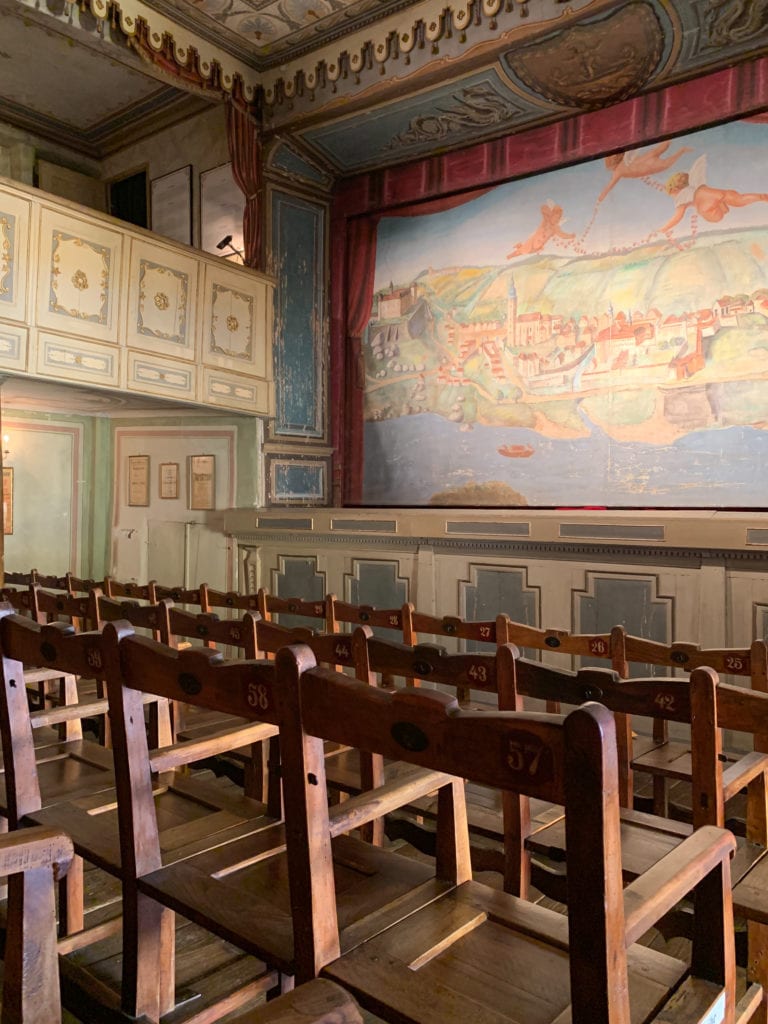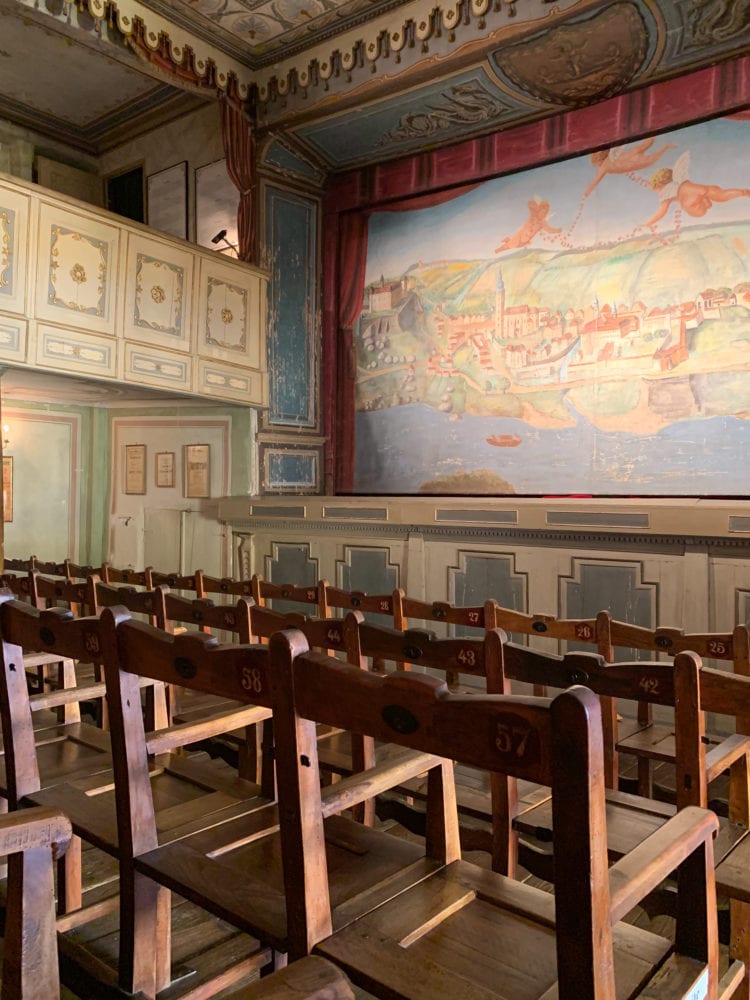 After running and hiking throughout the week, today was the day for a bike ride! A few of the other cruises spent the afternoon kayaking instead, so there were several choices for ACTIVE excursions depending on your preference. I went on the guided bike tour to a local farm where we got to taste their recent harvest of fresh picked strawberries and cucumbers. Overall, it was a 22k ride and a great way to see the countryside. If you plan on going for a bike ride during your cruise, I definitely recommend packing sunscreen, or at least a long sleeve shirt with and SPF factor as it was a full day in the sun.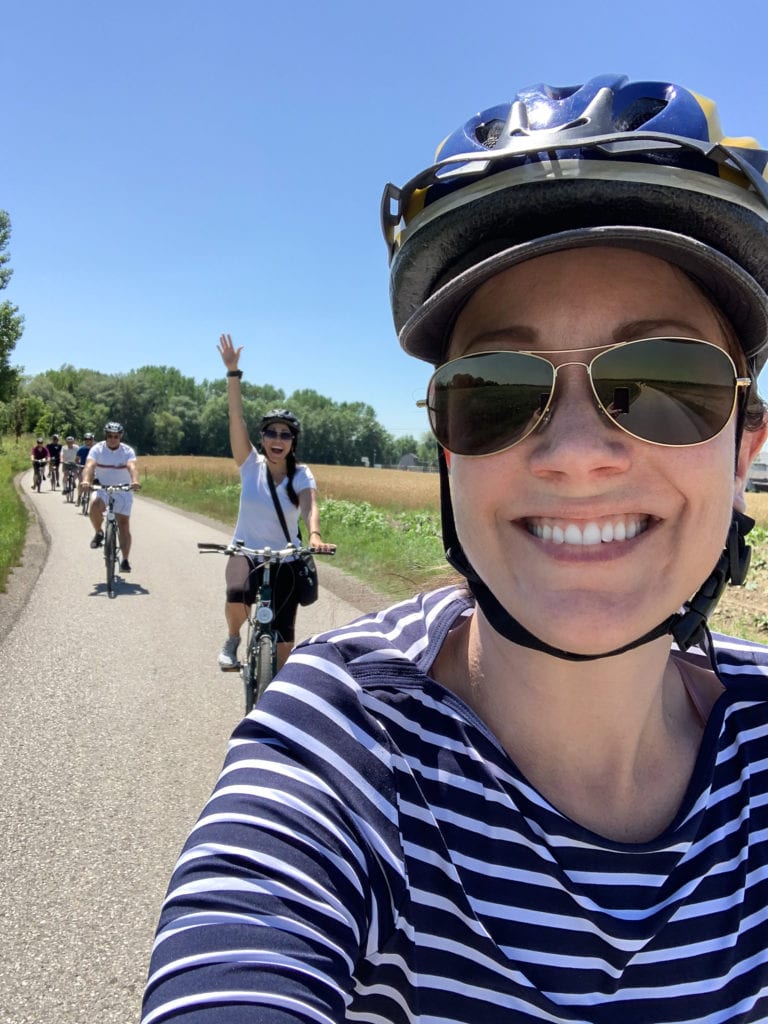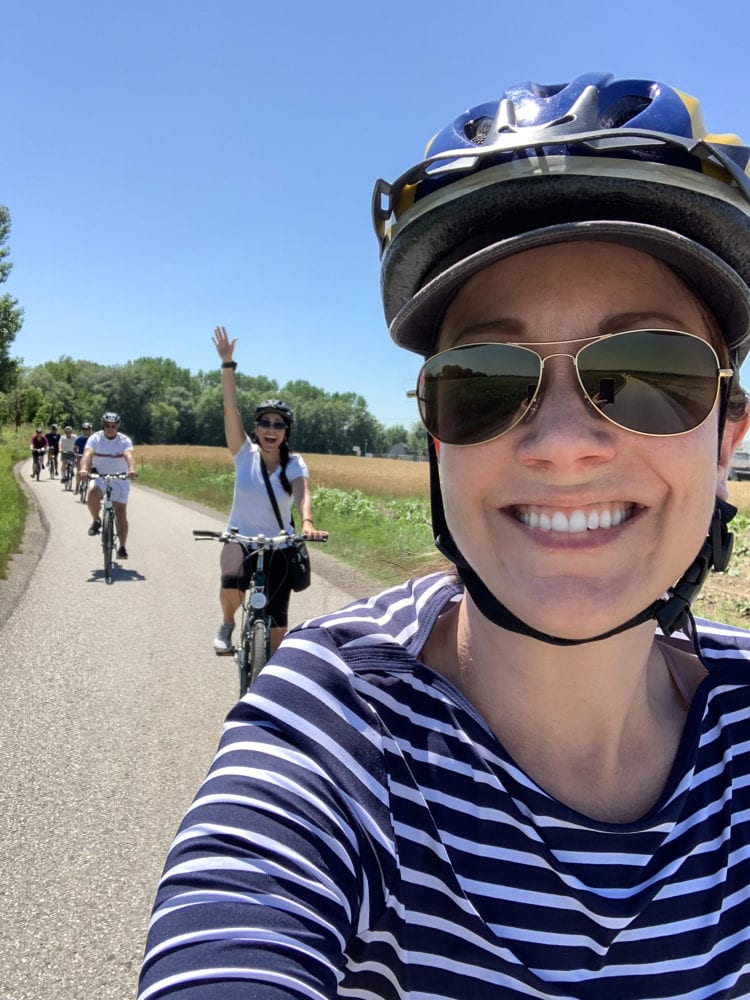 When we returned to the ship, Avalon Waterways was preparing a BBQ on the top deck which was perfect since we didn't need to get cleaned up or dressed up for lunch. Plus, the day was gorgeous and it was nice to sit outdoors and enjoy the weather.
That evening, we sailed to Linz and walked off the ship for an evening pub crawl to taste a few local beers, hear about the city's history, and take in some great sunset great views.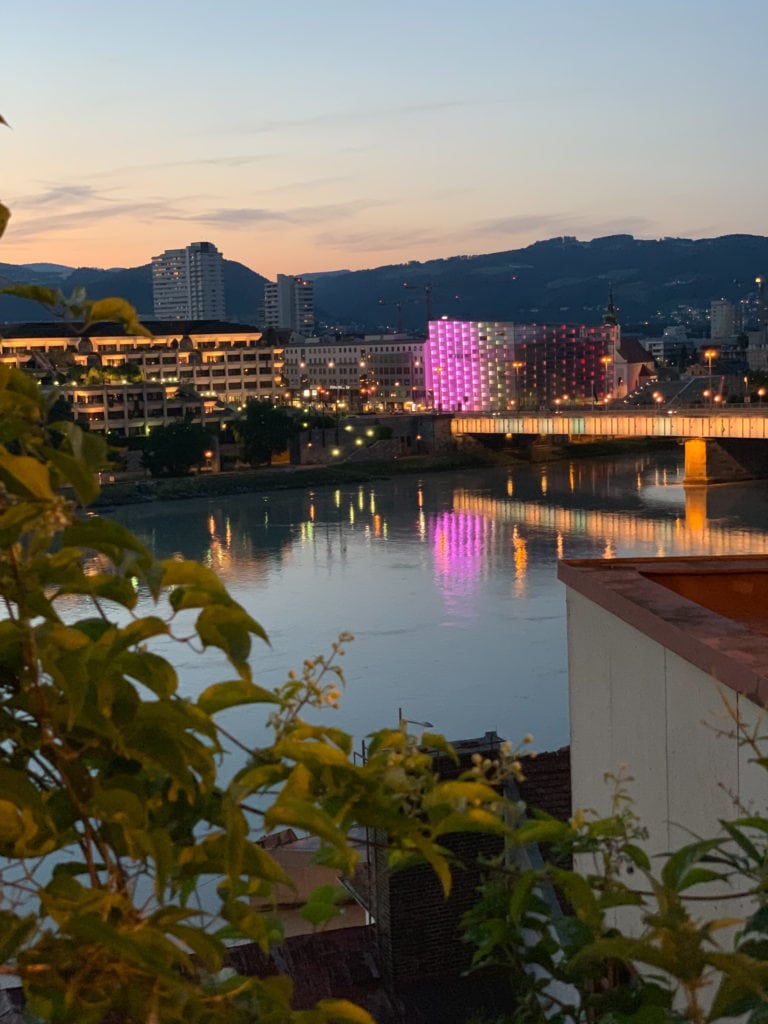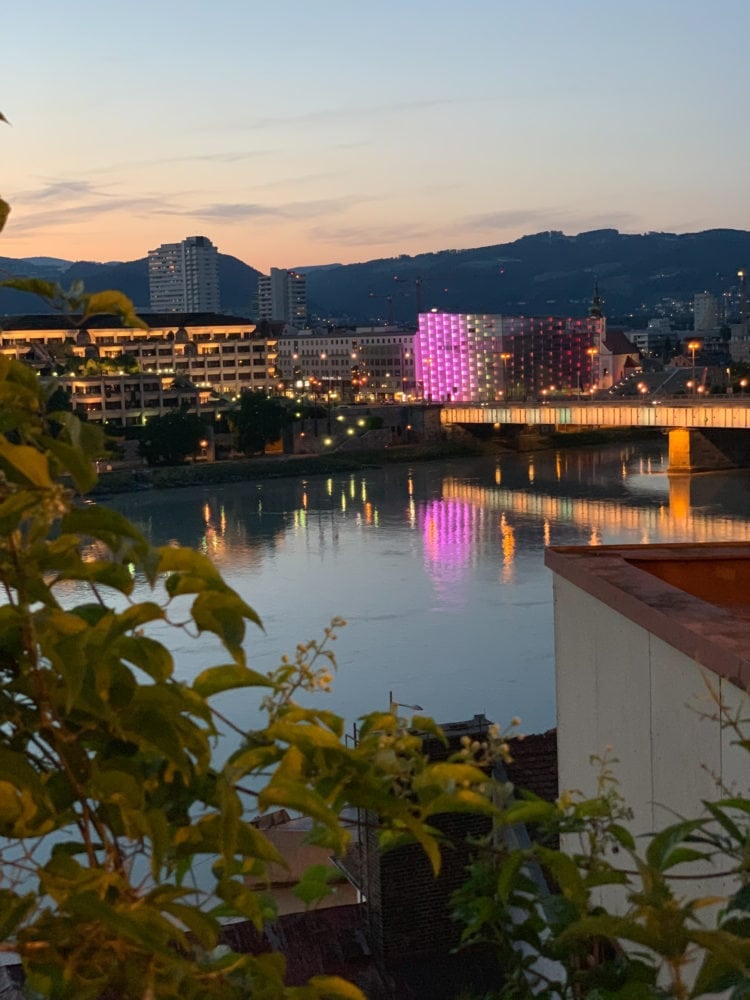 DAY 8 – ENGELHARTSZELL-SCHLOGEN
Our final day was a relaxing one, a visit to the tiny village of Engelhartszell-Schlogen. This is one of the benefits of river cruising as I don't think I ever would have found this place on my own.
The morning was spent on a CLASSIC tour through the abbey's sensory garden with a stone labyrinth, herb garden, and vineyard. And inside the abbey we learned about the pastel colors of the Rococco style of architecture, which in Engelszell Abbey, was surprisingly modern compared to other churches in Europe.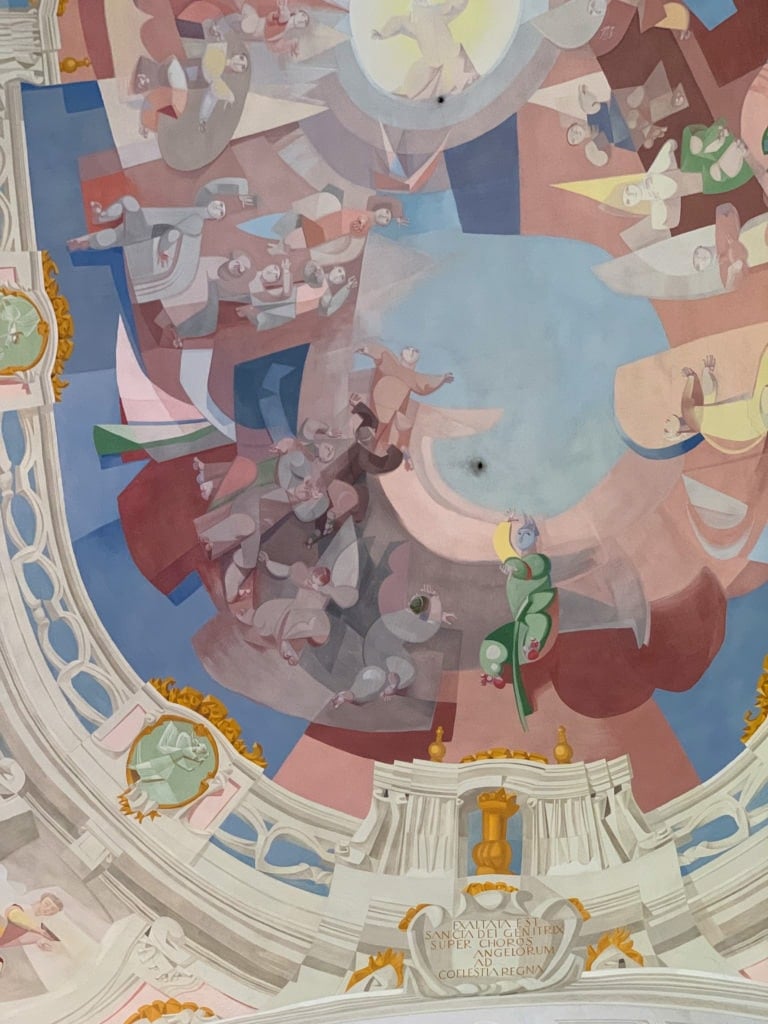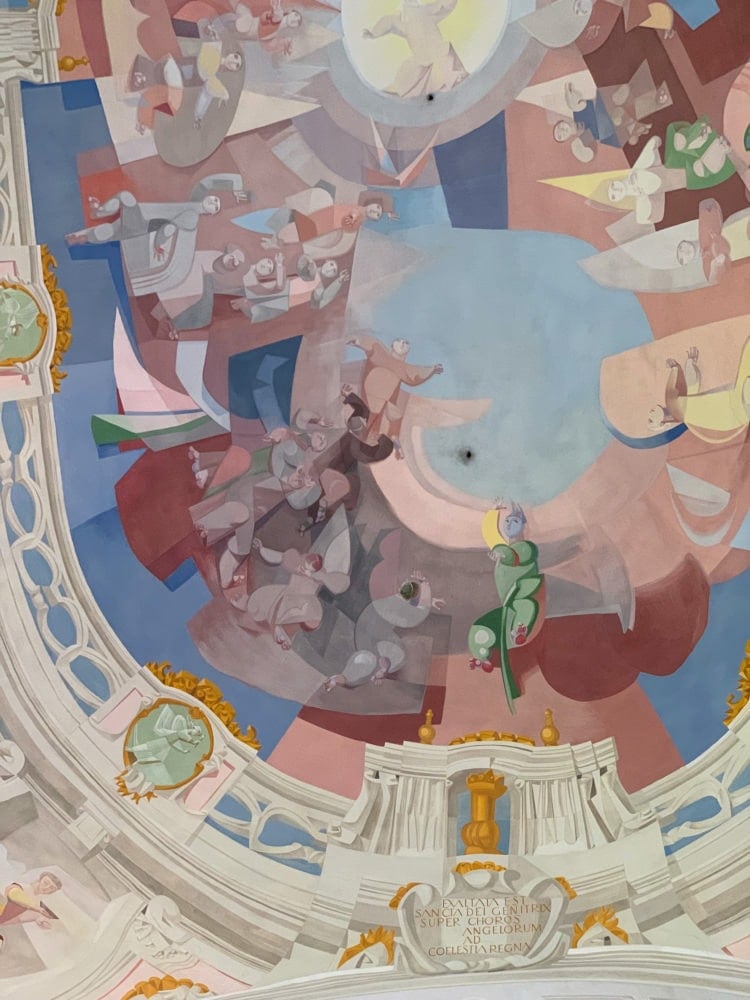 Another cozy benefit to visiting an abbey — a beer and cheese pairing made by the resident Trappist monks! There was no end to unique food experiences throughout this cruise, that's for sure! That afternoon, we had the choice of an ACTIVE excursion, or just relaxing on the sky deck, while sailing through the horseshoe bend of the Danube's Schlogen Oxbow.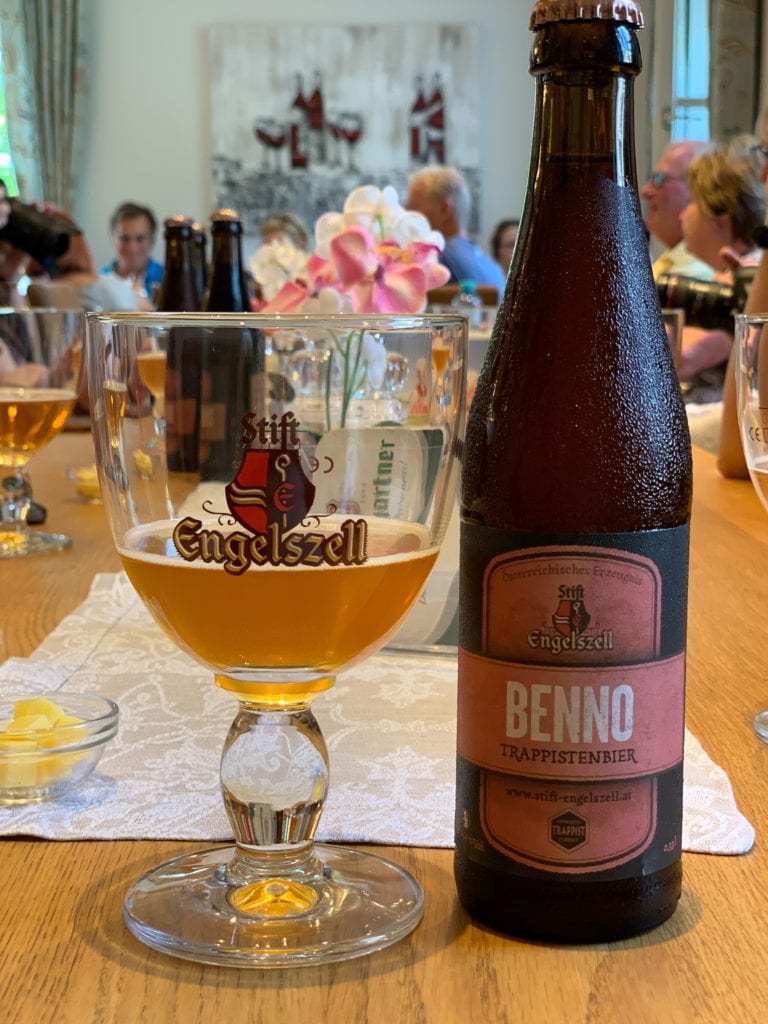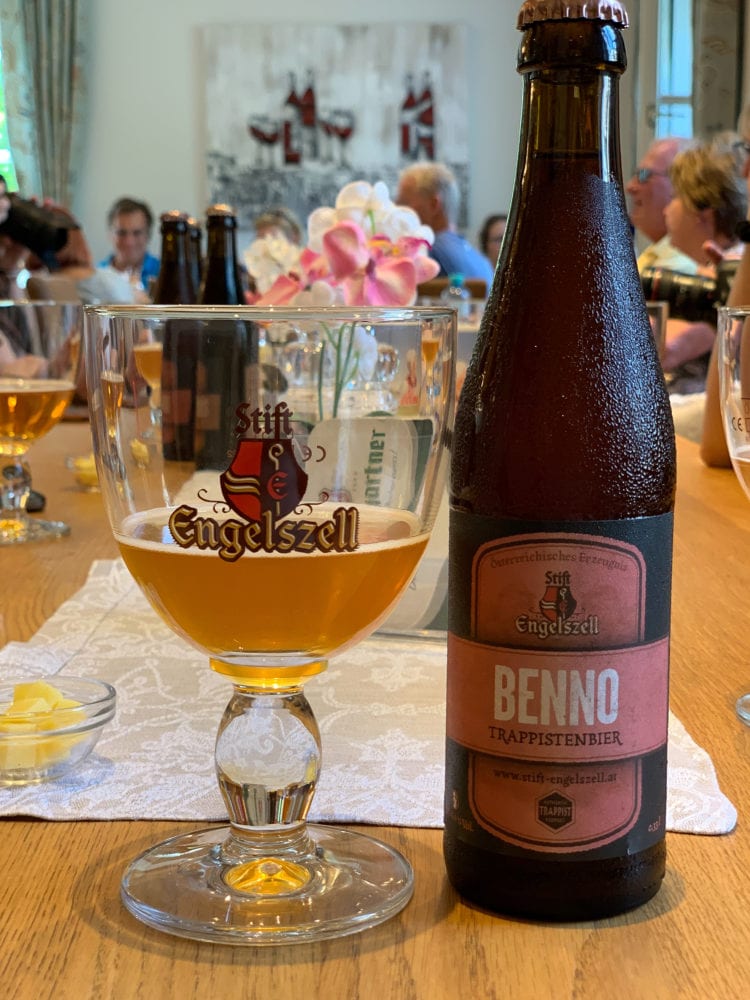 What To Expect During Your Avalon Waterways Cruise
Avalon Waterways river cruises are truly a relaxing vacation since they take care of all the small details such as airport pick-ups and transportation from the hotel to the ship in the main port cities. I was also impress that all of our printed documents were personalized, with my own booking and flight information conveniently all in one place. All of this information was also available on their app, so it takes all the stress out of travel planning to have everything organized and easily available.
Like I mentioned earlier and notated throughout the itinerary overview, there are three types of daily excursions to choose from (Classic, Discovery, and Active). Depending on the schedule and your personal preferences, you can do more than one each day. Definitely dive into the list of all the excursions on their website or in their brochure as not all available excursions are mentioned within the itinerary on Avalon Waterway's website.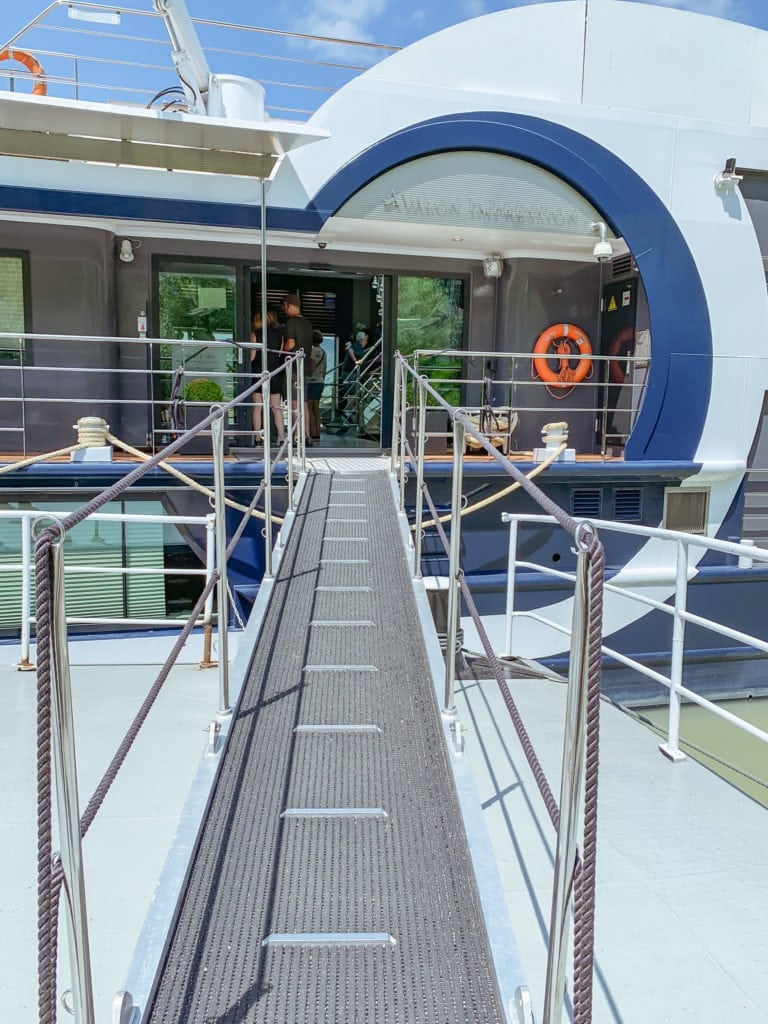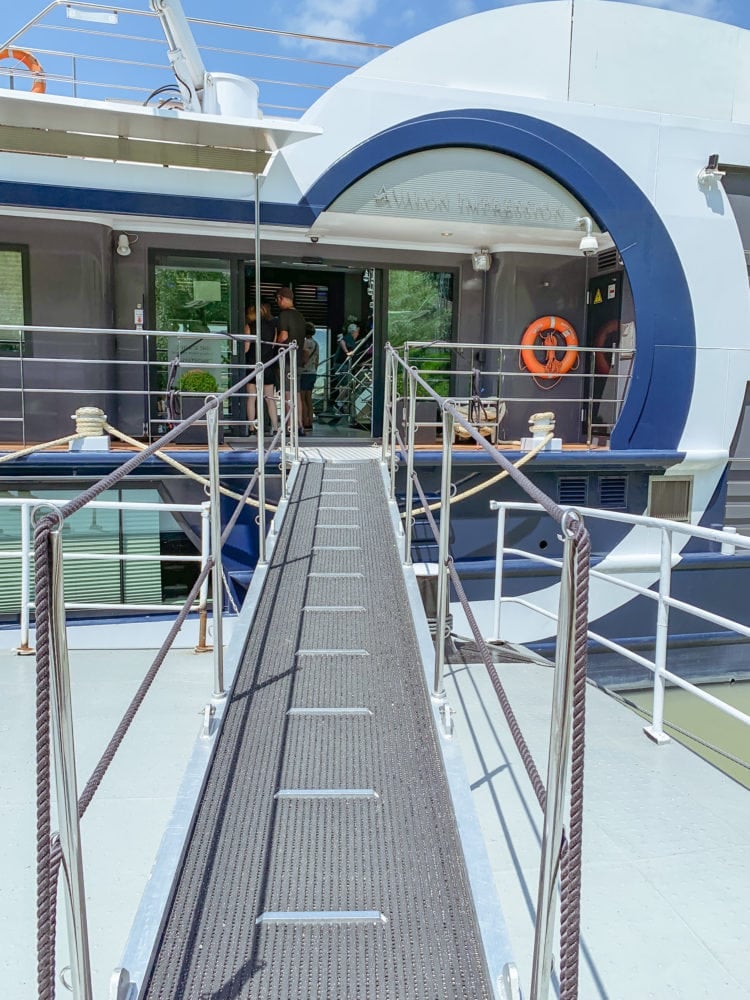 What To Pack For An Avalon River Cruise
The great thing about going on a river cruise is you only have to unpack once as the ship is essentially a floating hotel. You also don't have to worry about packing light or just in a carry-on as you would if you were traveling by train or plane to multiple European cities. I usually pack in just a carry-on only out of habit, but there were a few extra things I wish I had brought with me on the cruise.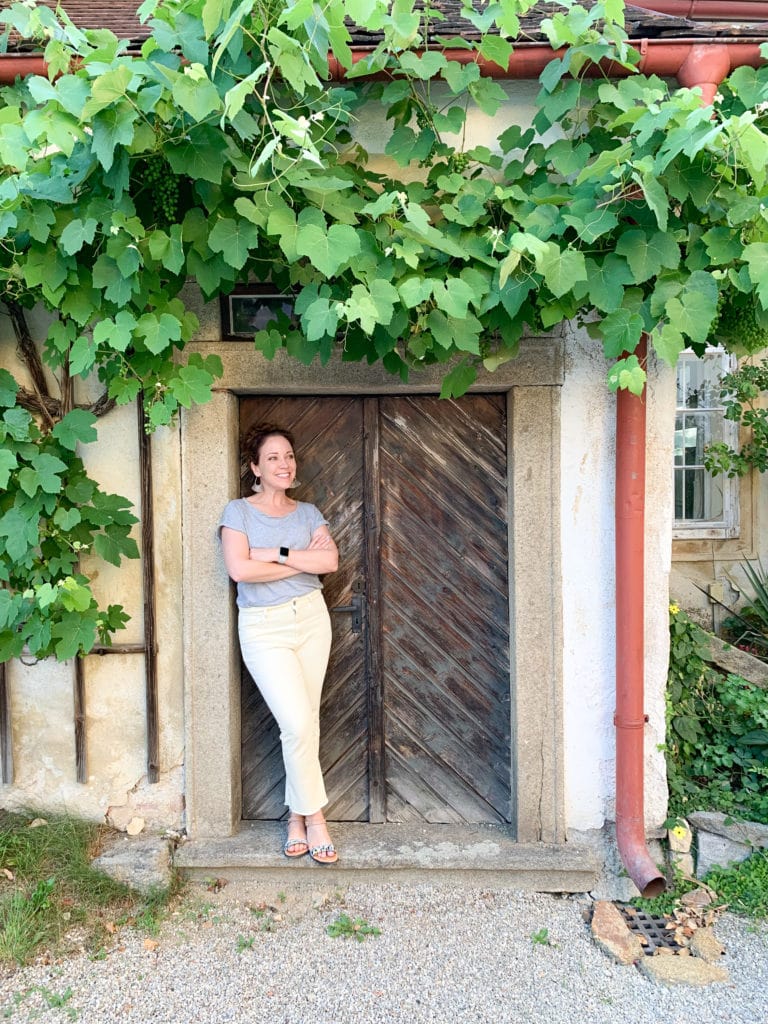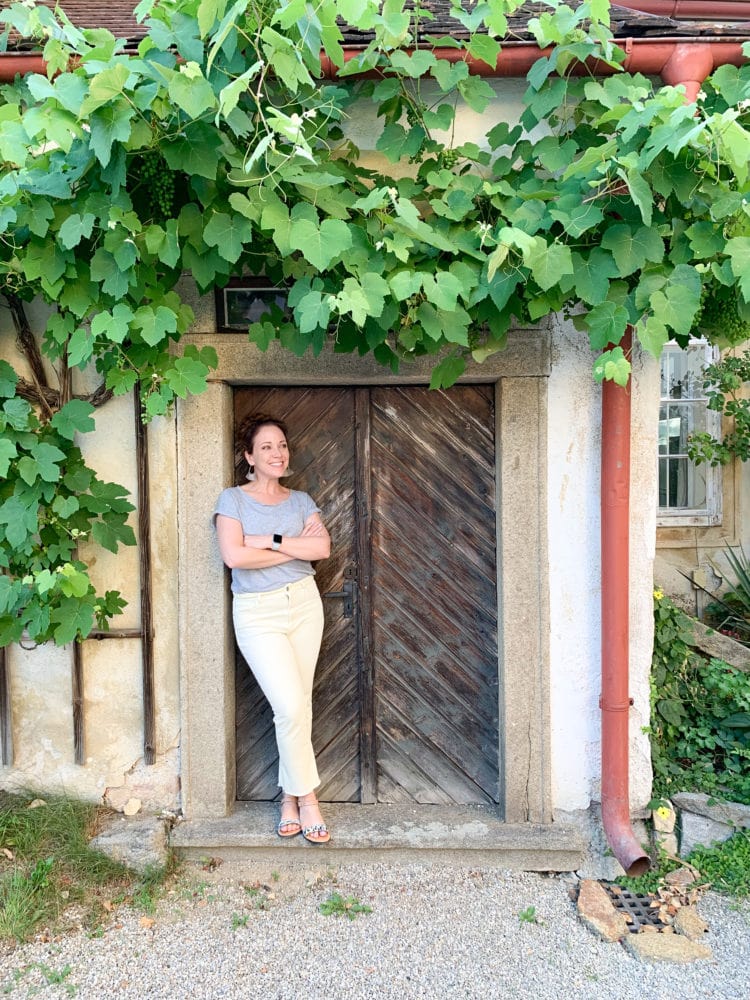 When it comes to workout clothes, I'd highly recommend budgeting for their laundry service so you don't have to worry about a pile of sweaty laundry in your cabin. The prices range from 1-4 euros per piece and are returned to you within 24 hours. Utilizing the laundry service will give you the chance to wash and re-wear a few items. Plus you won't have to pack sweaty clothes in your suitcase for the trip home.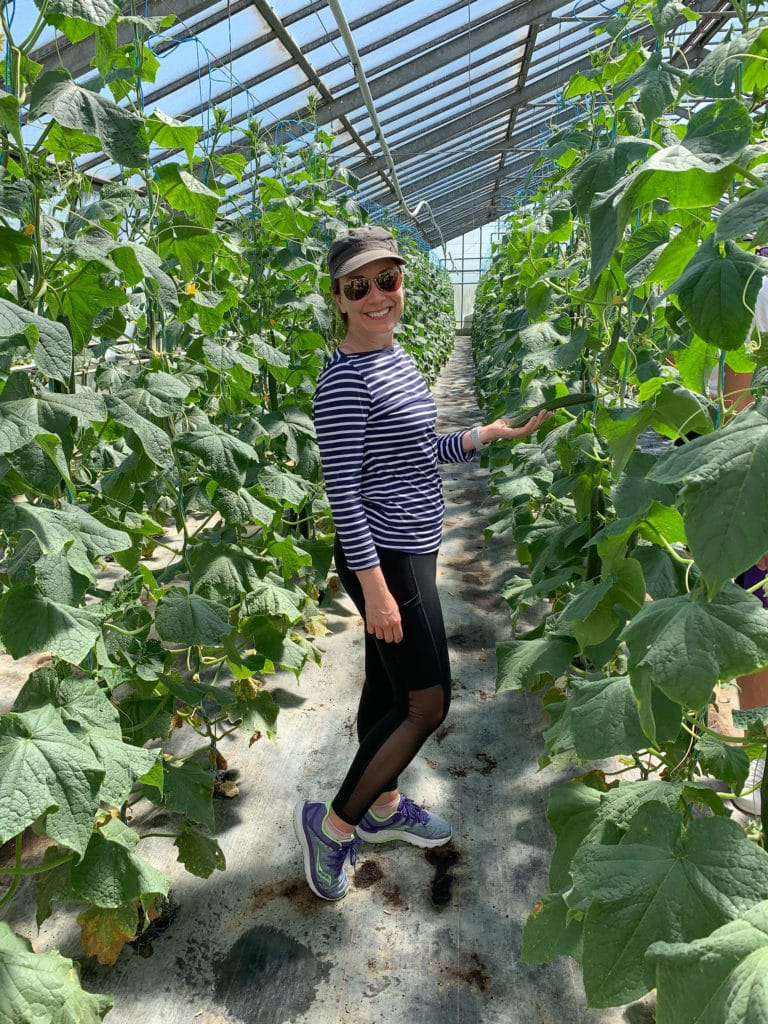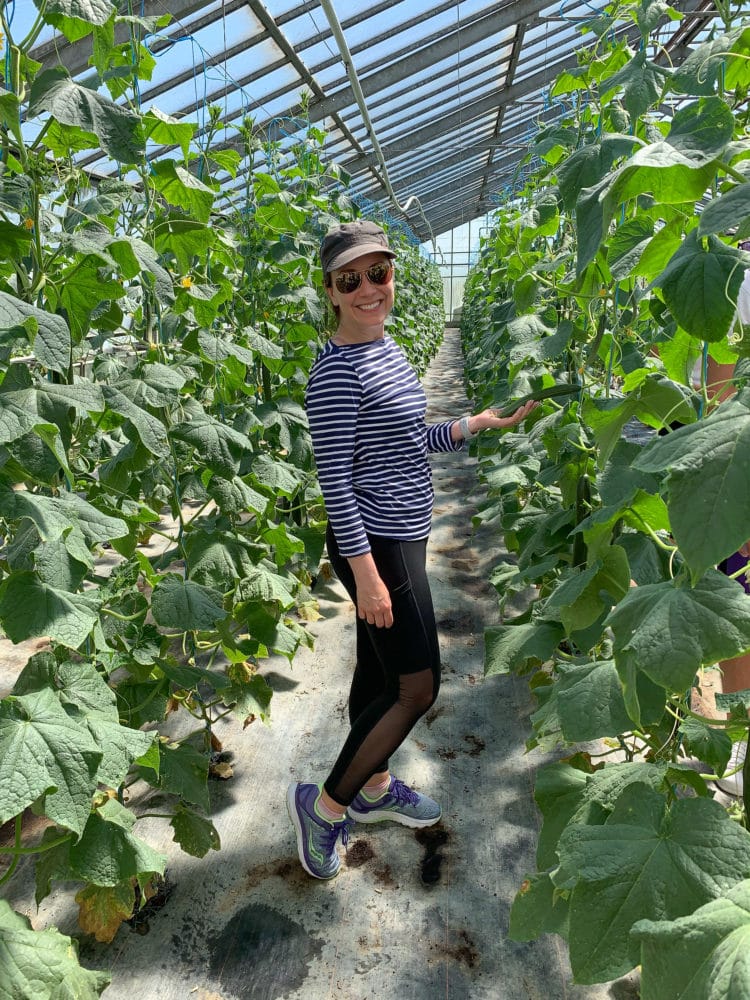 There are also a few things on this packing list below that I wouldn't normally take, such as bug spray. But I was eaten alive by mosquitos during one of our hikes, and coming from Florida, that wasn't something I expected in the mountains in Europe. Also, I packed hiking boots, but they weren't truly needed as these hikes were mostly on trails and easily manageable with regular athletic shoes or running sneakers. So save the room in your suitcase for other things and leave the hiking boots at home.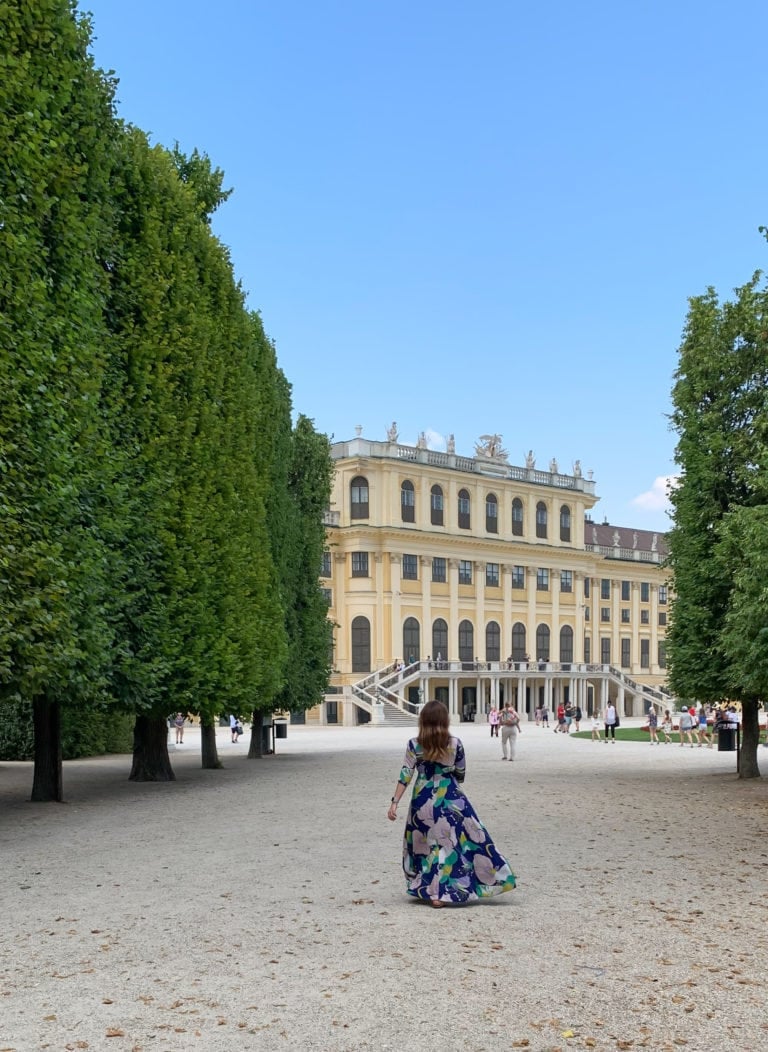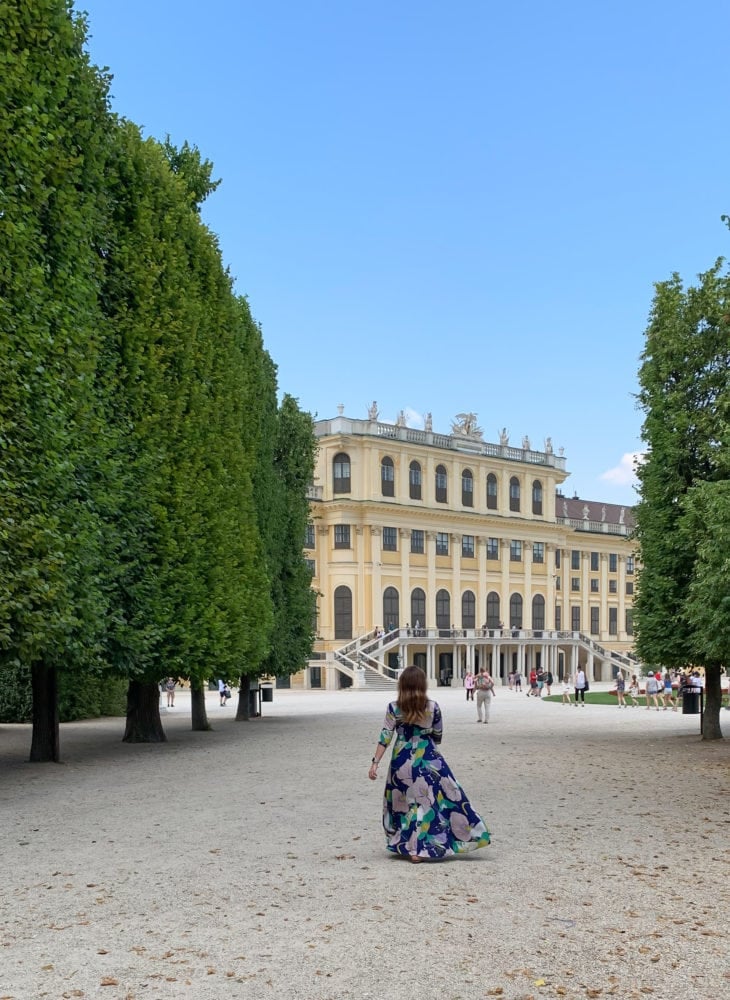 And as for dinners on the ship, it's pretty casual. Bring a few items to dress up nice, like you would to go out to dinner or a date night at home, but nothing formal. You might want a light sweater or wrap for evenings on board the ship, but I found summertime in Europe to be quite warm. If you're traveling another time of year, definitely bring a jacket.
River Cruise Packing List
athletic shoes
dress shoes
sandals
3-4 athletic shirts or tanks
3-4 athletic shorts or leggings
4-5 dressy outfits for dinner
4-5 casual outfits for touring or lounging on the ship
4-5 athletic socks
jacket, cardigan, or wrap for evenings
bathing suit (for jacuzzi or kayaking)
SPF shirt (I find these really helpful for outdoor activities)
sunscreen
bugspray
hat
sunglasses
water bottle
daypack or small backpack
usb power cords for electronics
1 power adapter/converter
book or tablet
camera (plus extra batteries and charger)
makeup and necessary toiletries
Overall, I loved cruising with Avalon Waterways! I think it's the perfect trip for active couples and families and can't wait to go again. If you have any questions about it, please comment below and let us know!
This Avalon Waterways review was part of a sponsored trip through iAmbassador. However, all opinions here are my own.