This post is done in partnership with the Ecolab Science Certified™ program.
What does the future of travel look like after a pandemic? This is a question I've been wondering as have many travel professionals. While we all hope for things to get back to normal as quickly and as safely as possible, there's no denying things will be different.
Just like airport rules changed to ensure traveler safety after 9/11, so will new protocols and trends emerge after COVID-19. I reached out to fellow travel writers and professionals to see how they thought the travel industry would look in the next couple of years. Here are the top seven trends most are anticipating.
The Future Of Travel: Experts Share 7 Travel Trends, From Deep Cleaning To Drivable Destinations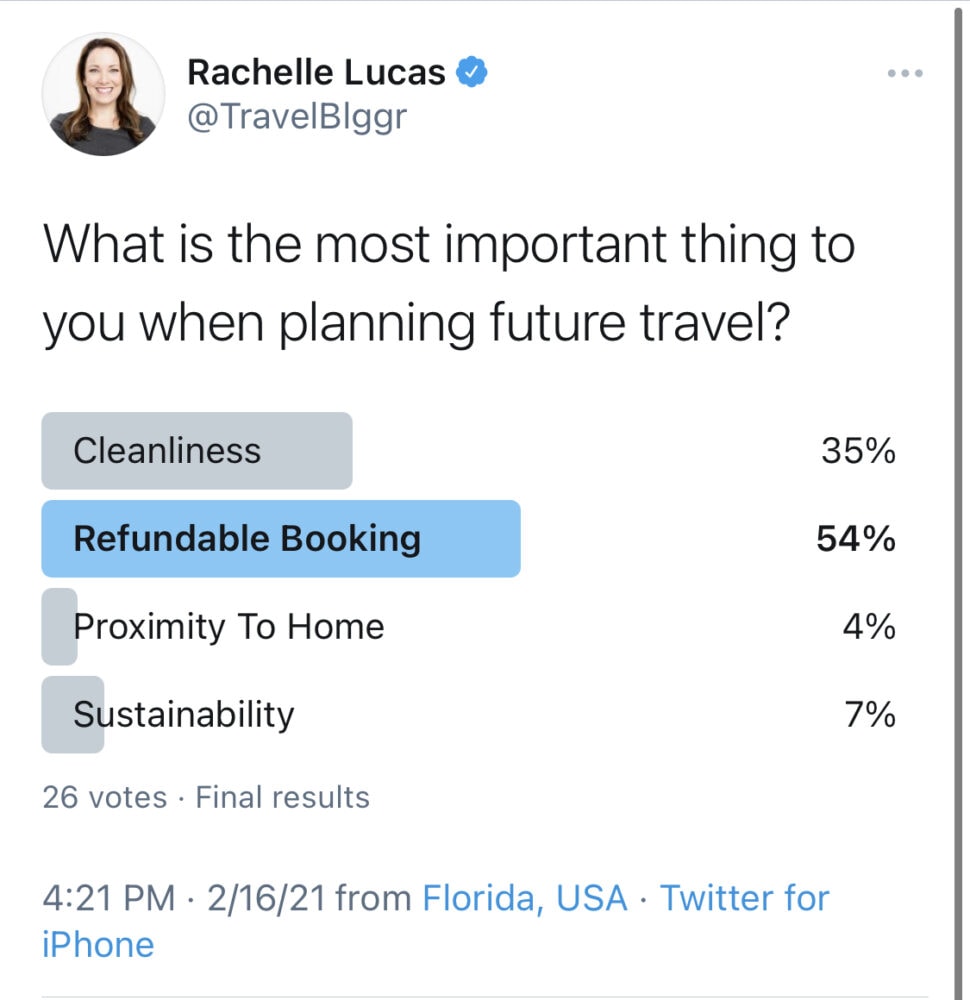 1 – Flexible Cancellation Policies
An online poll showed that most travelers will prioritize flexible cancellations policies when booking travel to accommodate for sudden illness, or simply the fluidity of work-from-home schedules and influential worldwide events.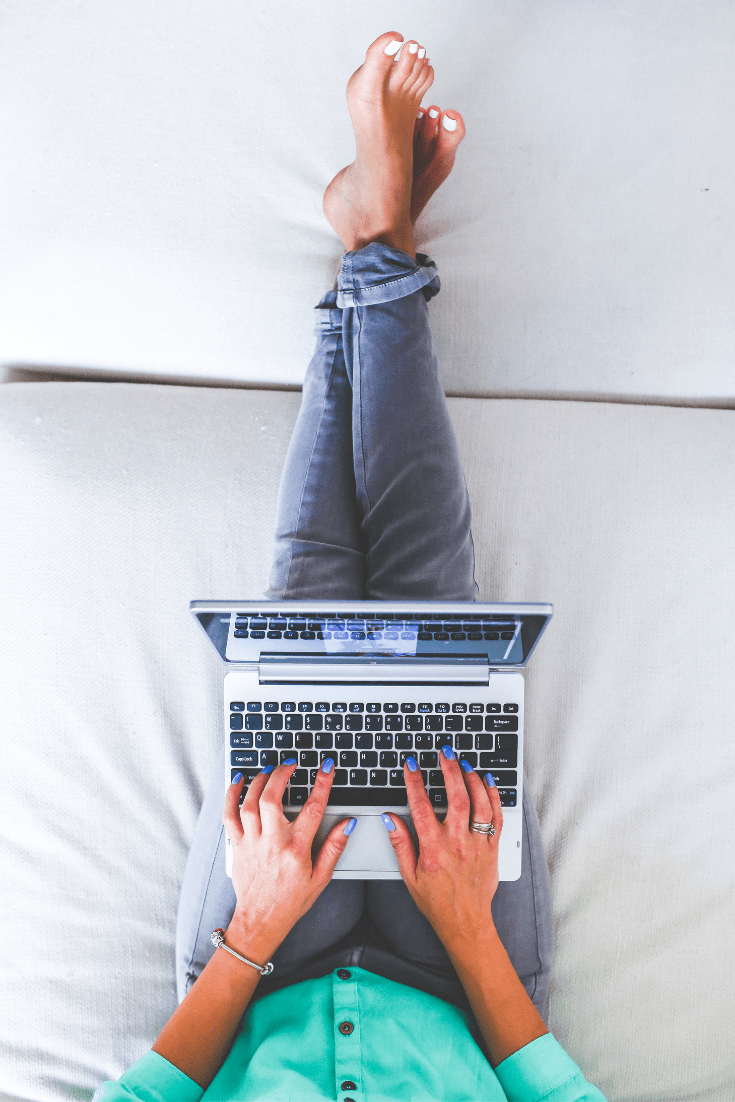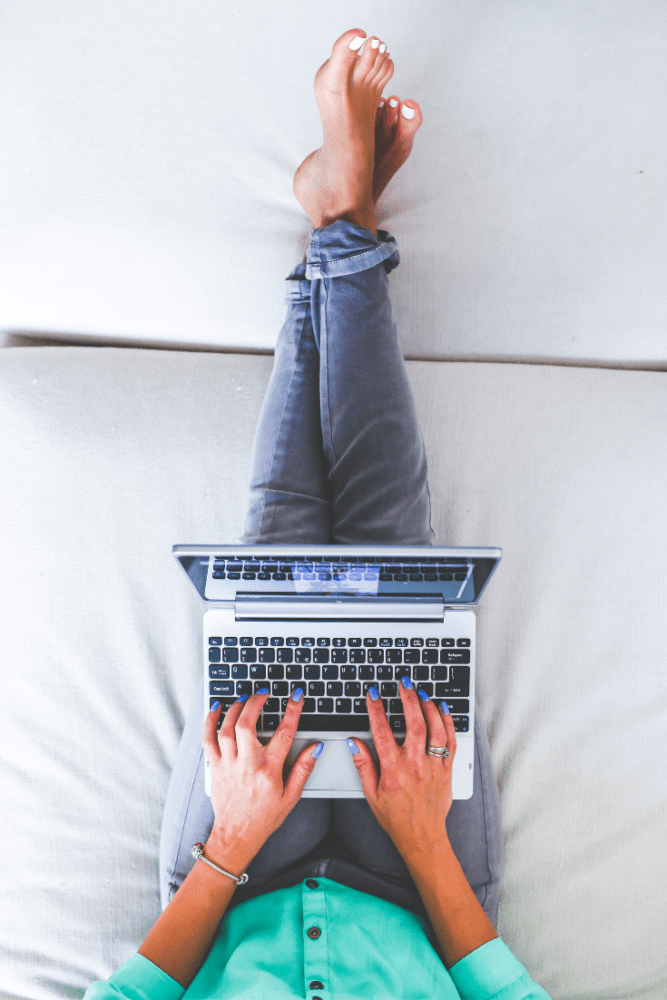 Historically, cancellation policies were typically rigid and favored the booking agent. But for travelers to feel confident in planning travel again, they need to feel assured that their money will not be wasted if an unexpected event occurs and plans need to change.
2 – Cleanliness
Cleanliness and deep cleaning were the second highest priority for travelers who took the poll. Alana from Course Charted said, "There'll be a lot of innovation around making travelers feel (and actually be) safe while traveling…" And tour company, Kindle Journeys, shared that sentiment, "safe procedures implanted … social distancing, sanitizers and deep cleanings established in every single place …"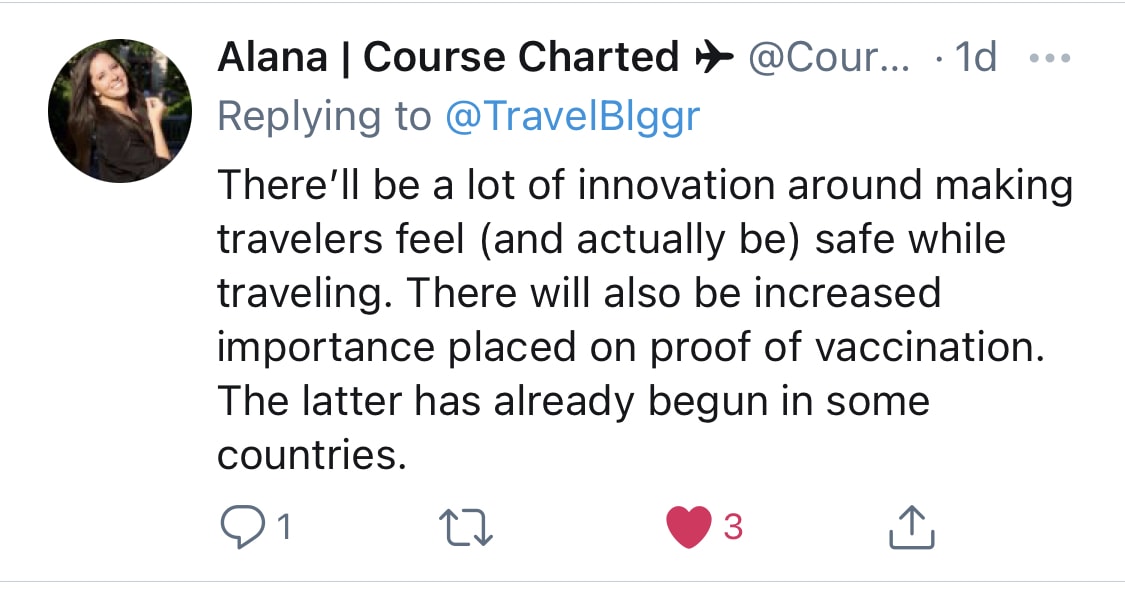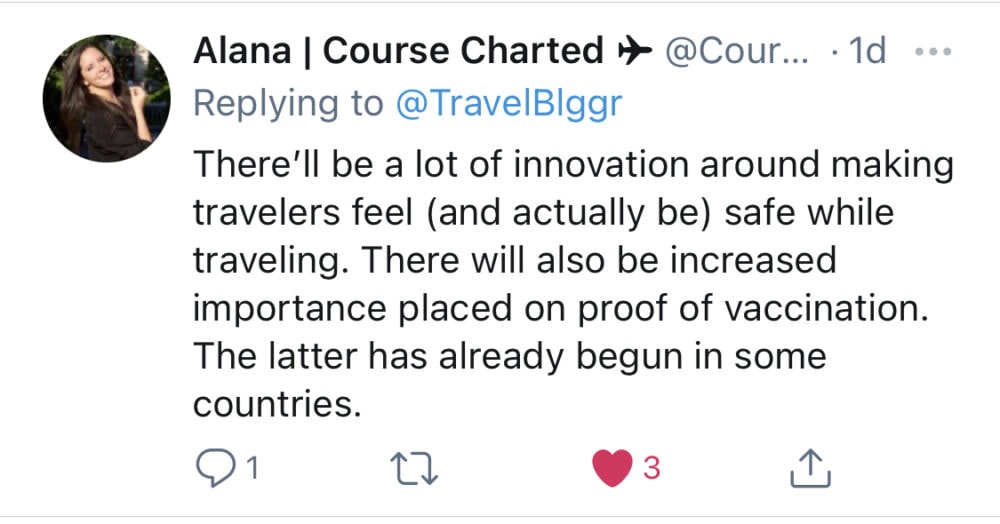 One way travelers can feel more confident with hotel and restaurant cleaning procedures is to look for establishments that are participating in rigorous cleaning and disinfecting programs like Ecolab Science Certified™, which includes an independent audit performed by Ecolab specialists.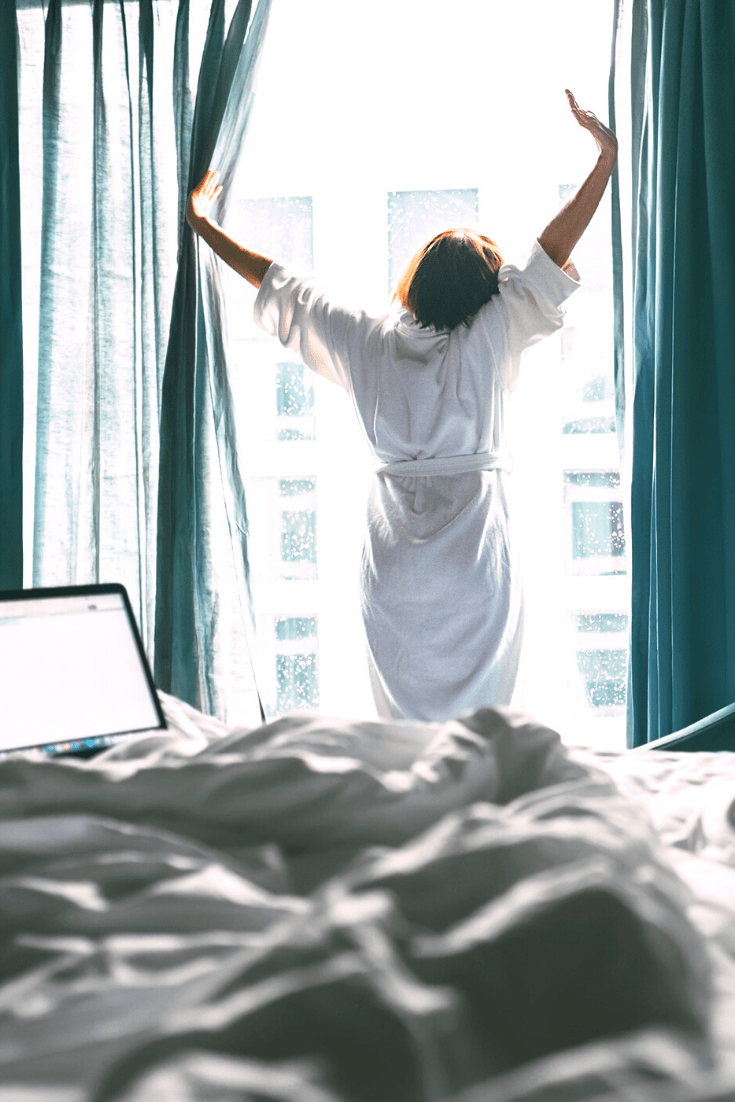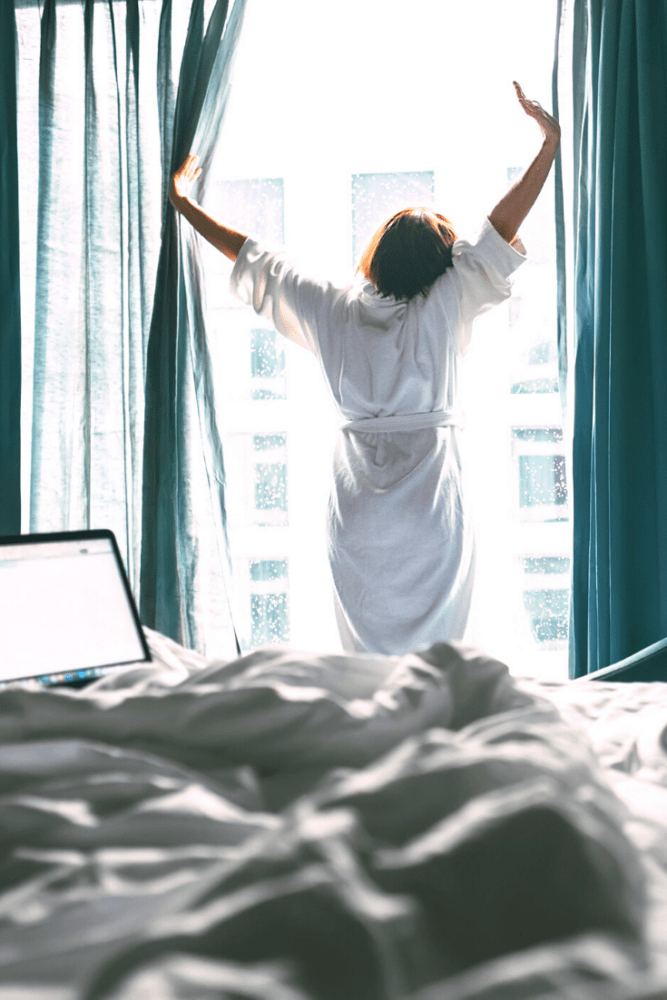 Ecolab's team of more than 1,200 scientists, engineers and technical experts have decades of experience in helping keeping hospitals clean with science-based solutions. They've created the Ecolab Science Certified program for hotels and restaurants to help partners deliver a higher level of cleanliness through science-backed protocols and products, including one of the broadest product portfolios proven to kill the COVID-19 virus. Plus, the program includes detailed public health and food safety training and periodic auditing to help advance cleaner, safer practices and reduce the risk of exposure to germs at the places you eat, stay and shop.
3 – Road Trip Boom & Drivable Destinations
In recent years, the low cost and availability of flights made the classic road trip less popular in favor of more far-away destinations. But since 2020, road trips have started trending again as a more socially distanced way to travel. Anyone feeling the need to get away from the home they've been cooped up in for the past 12 months is enjoying the feeling of freedom a road trip can bring, even if it's just to go camping or visit a nearby town.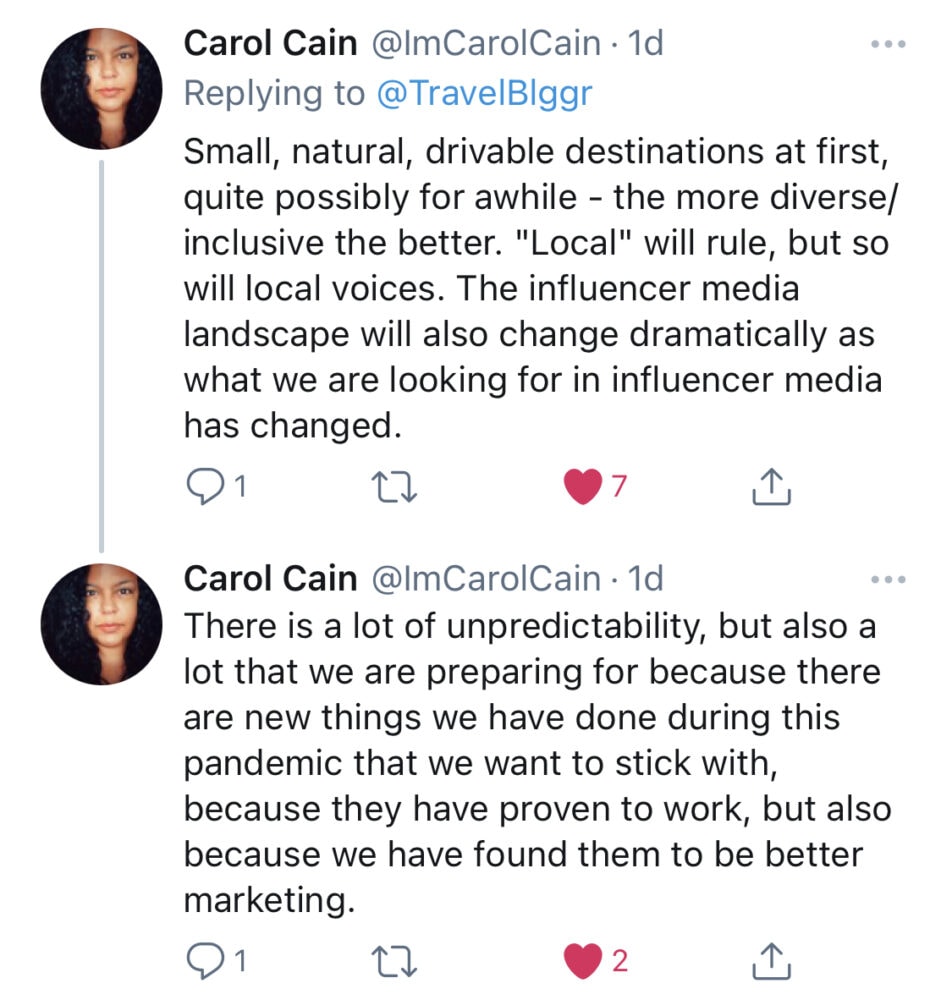 Carol Cain, with Brave World Media, has already been seeing this trend. Carol states, "Small, natural, drivable destinations at first, quite possibly for awhile — the more diverse/inclusive the better. "Local" will rule, but so will local voices … There is a lot of unpredictability, but also a lot we are preparing for because there are new things we have done during this pandemic that we want to stick with because they have proven to work …"
4 – More Local Staycations
Even for those not quite ready for a road trip, local "staycations" to explore one's own hometown and support small business is increasingly popular. More would-be travelers are opting to stay at home instead and support their community with dining and shopping locally, even if that still looks like curbside pickup and take-out. Outdoor picnics and visits to parks are also increasingly popular.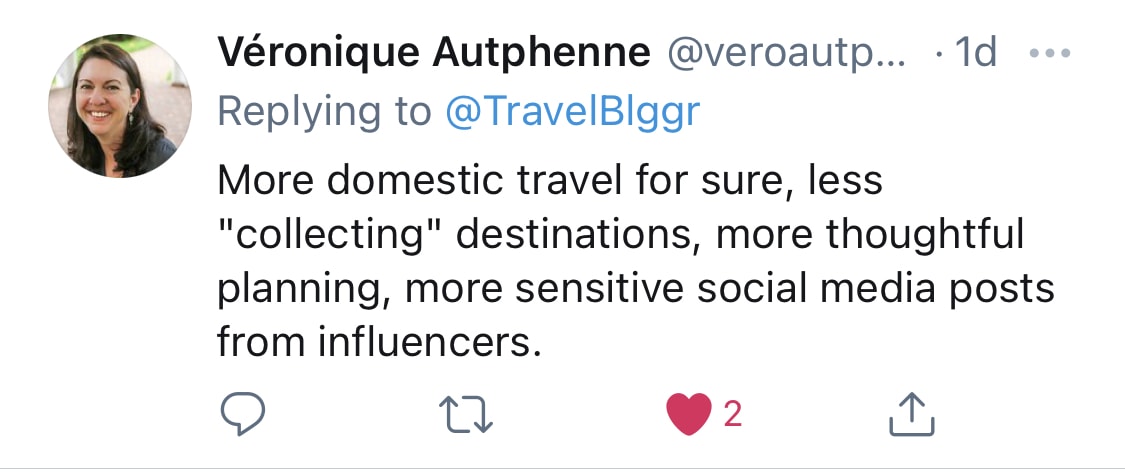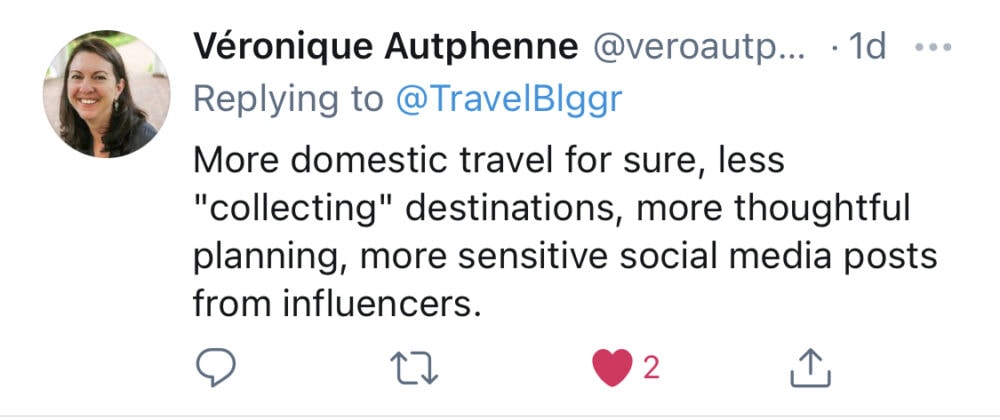 Veronique Autphenne with Pax Travel Design predicts, "more domestic travel … less "collecting" destinations, more thoughtful planning."
Popular vacation photography company, Flytographer, seems to predict more of a balance. For example, trips to visit less crowded destinations, visiting family you haven't seen in awhile, but then also bumping up those once-in-a-lifetime trips you've always meant to take. From Flytographer, "Our 2021 travel predictions: domestic travel and staycations popular until fall, tropical/rural will boom first, increase in multi-generational trips, acceleration of bucket-list trip planning."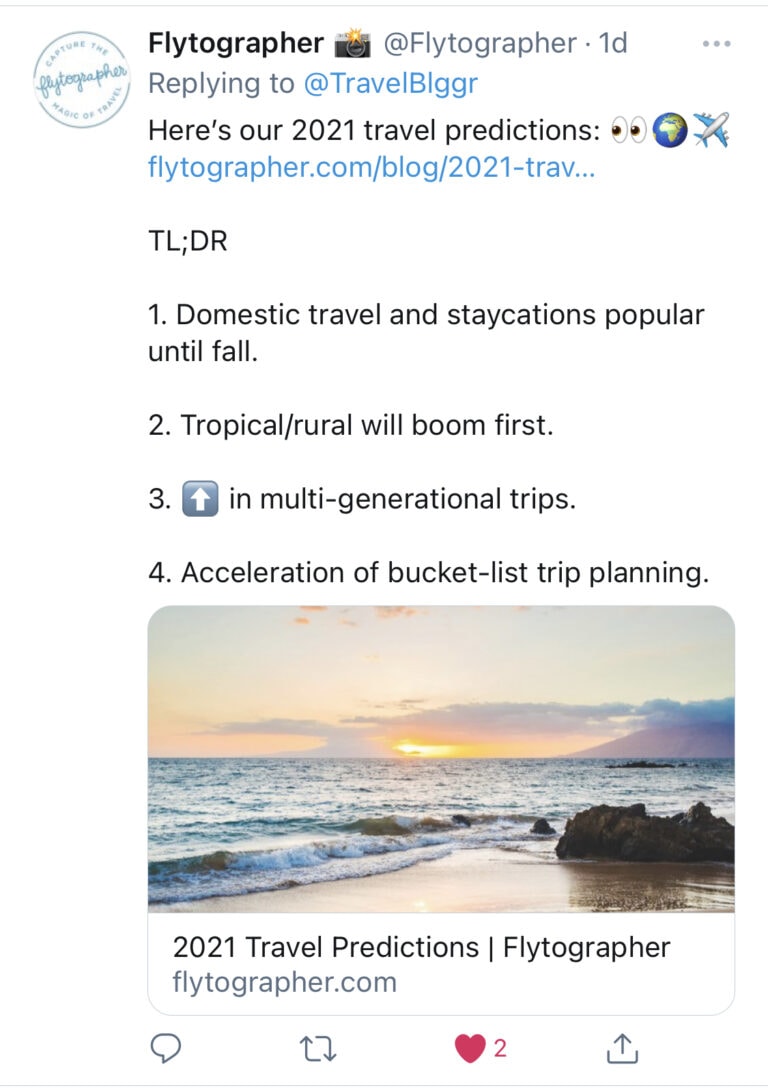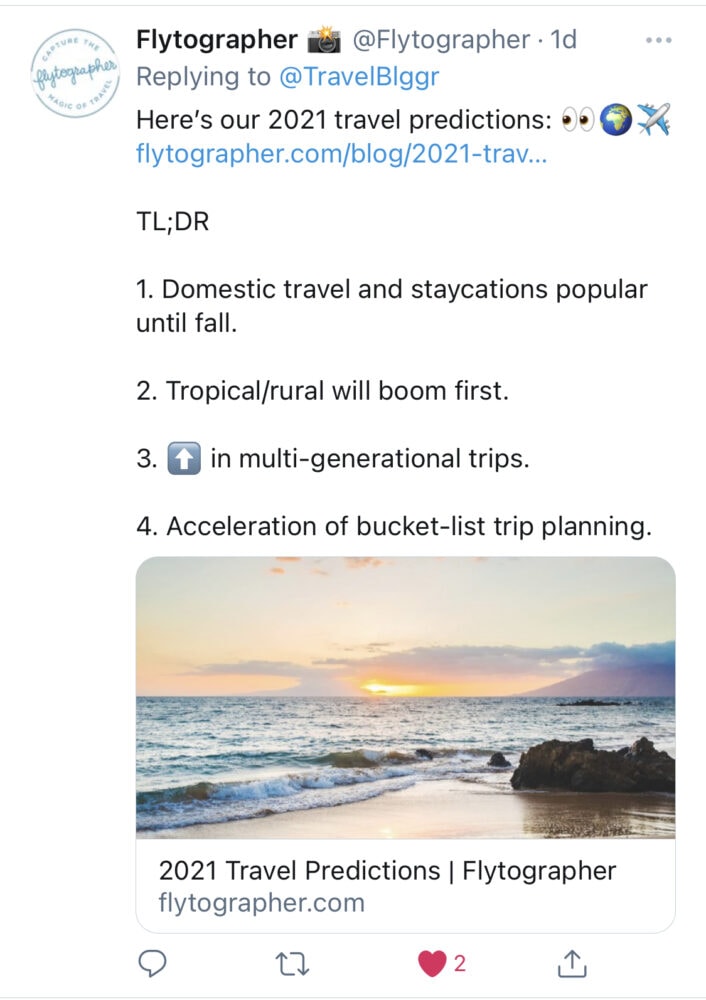 And popular family travel writer, Claudia Laroye, agrees: "For 2021, it will continue to be all about local, the great outdoors and close to home exploration. For the inoculated, 2022 may well see the breakout of Big Dream Trips, family reunions, and continued exploration of the great outdoors. And vaccine passports."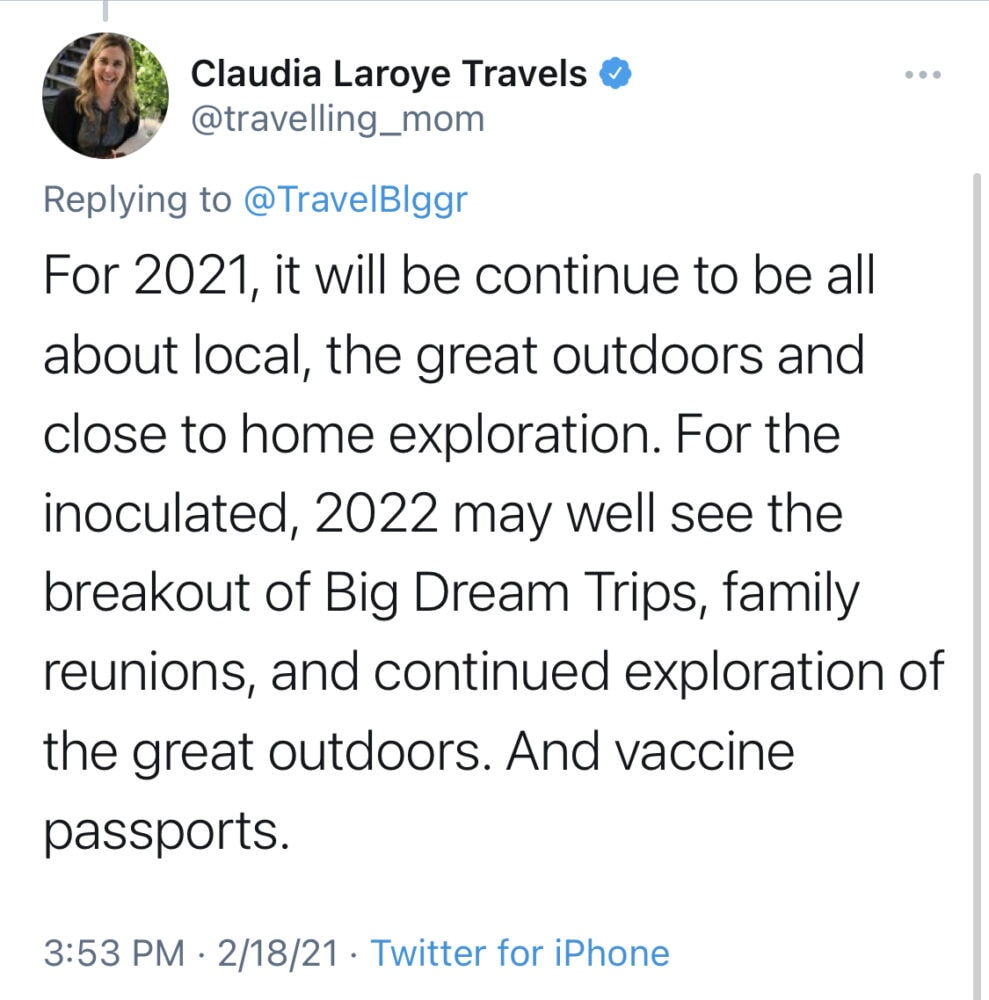 5 – Using An Expert To Plan
With new rules being implemented at different times across borders, even across state lines, more travelers are looking to travel agencies and experts to help them plan. Travel agents can help with things like keeping up-to-date on travel restrictions, watching out for flexible rates and cancellation policies, and understanding visa and entry requirements, especially when it comes to proof of vaccinations. While planning travel can be fun for some, most want to hand over the hassle and the headaches to an experienced expert that can navigate the fluid changes in the travel industry.
6 – Remote Work Trips
From loading up an RV, to renting a cabin in the woods, to temporarily moving to another country, there seems to be a big trend in changing up your work-from-home scenery. More people are looking for new remote work opportunities that help them maintain social distancing while also allowing a mix both work and play.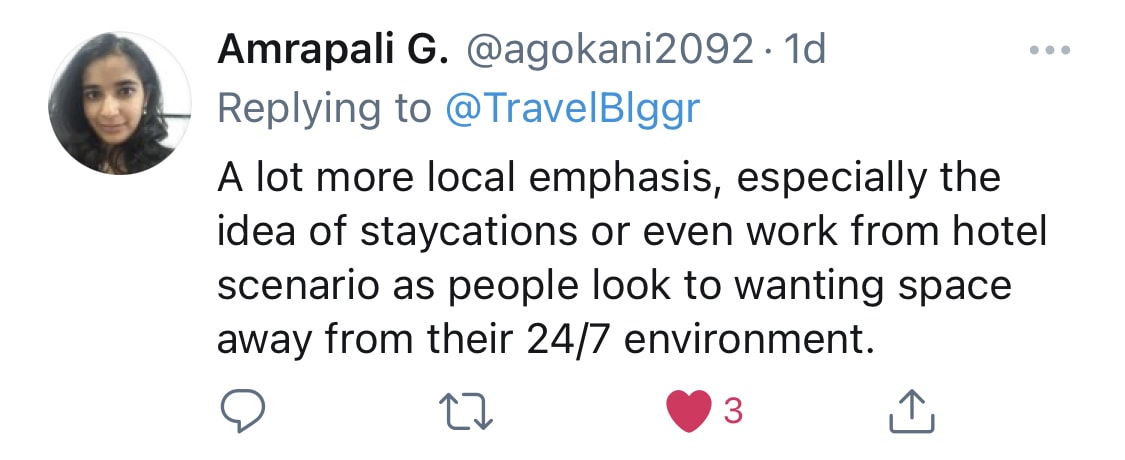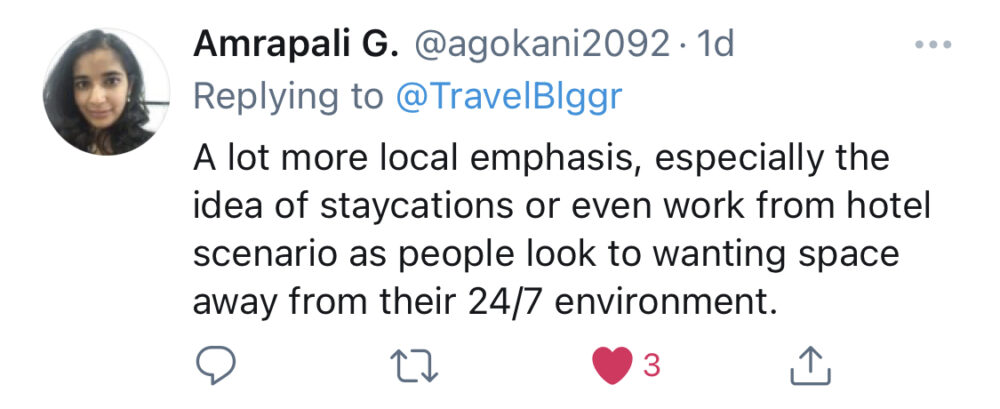 Amrapali predicts this for the future of travel: "A lot more local emphasis, especially the idea of staycations or even work from hotel scenarios as people look to wanting space away from their 24/7 environment." And Debbie Evans agrees, "Work From Home, for some, is here to stay. People that can work from anywhere will truly mix business and pleasure."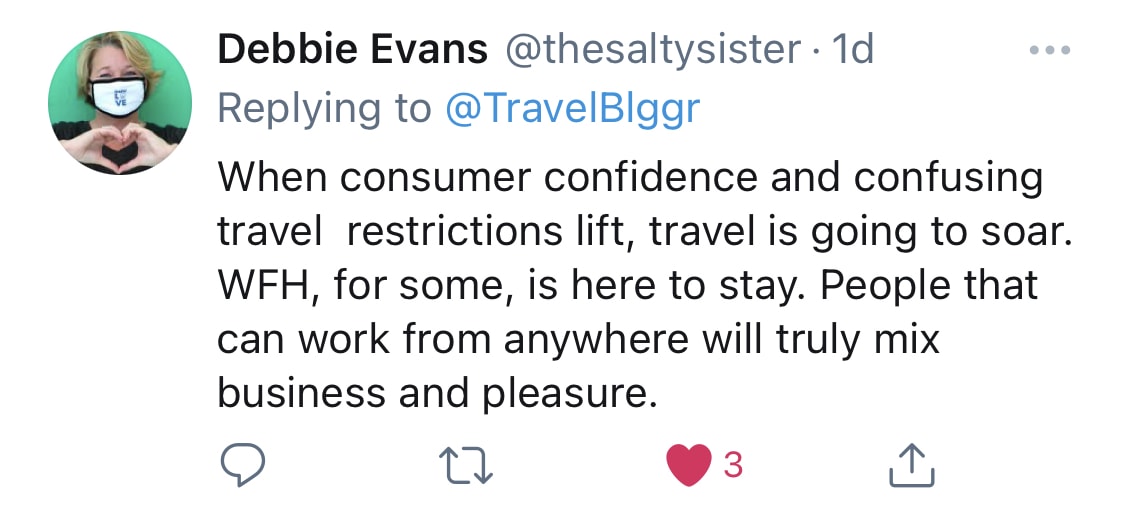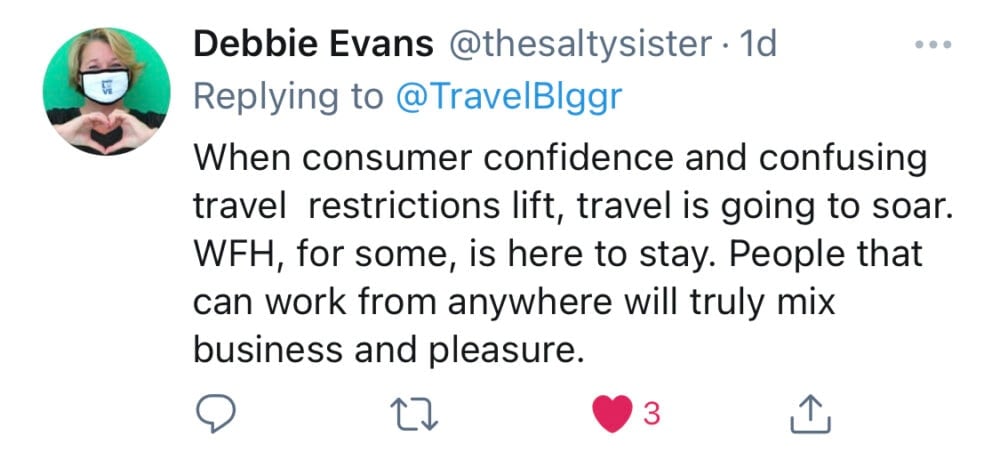 Aruba is offering a "One Happy Workation" program specifically for U.S. travelers to stay in Aruba for up to 90 day. And Barbados offers an even longer program with the "12-Month Barbados Welcome Stamp" for anyone wanting to move their home office to the island for a year.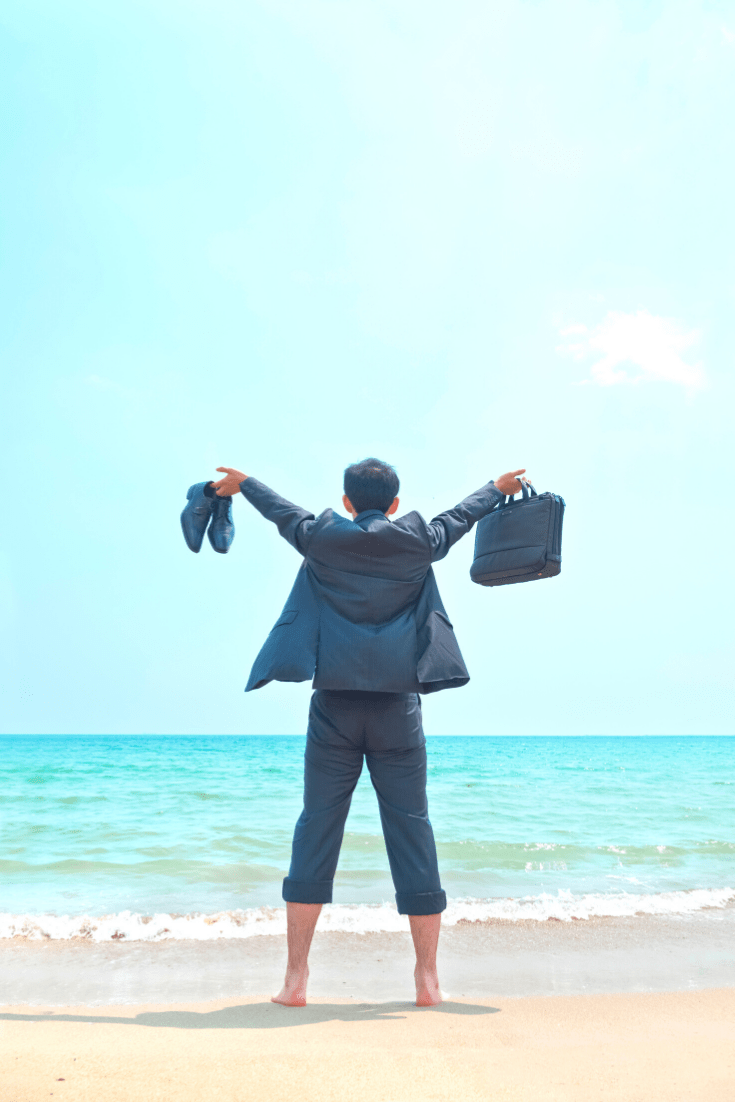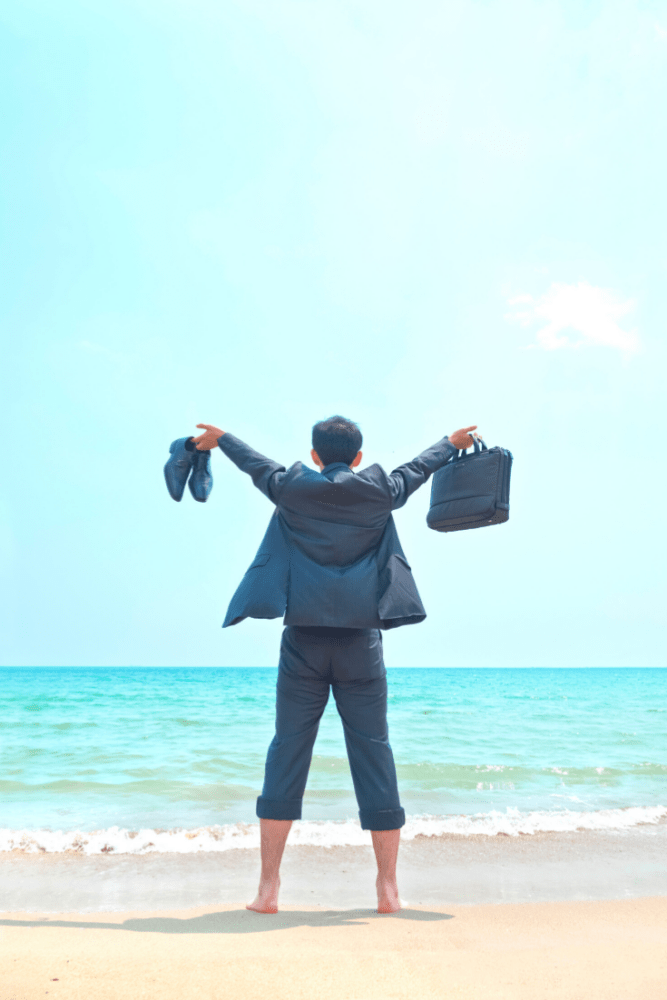 If you're driving to a national park and renting a cabin that's close to home, that's one thing. But there's an ethical dilemma in traveling by plane to smaller countries with more limited medical resources. This is a trend I hope only those that have been vaccinated take to heart.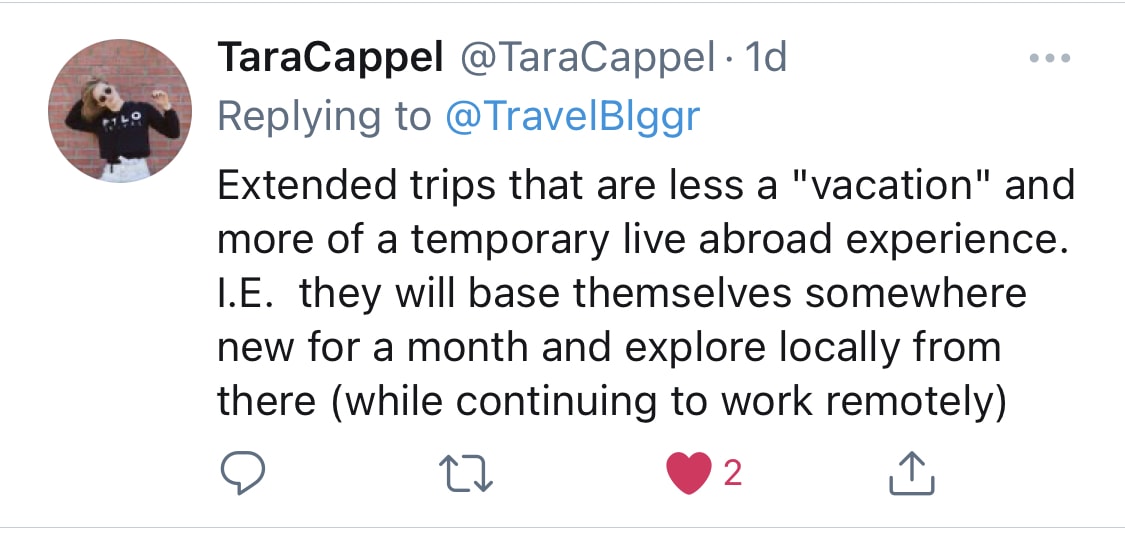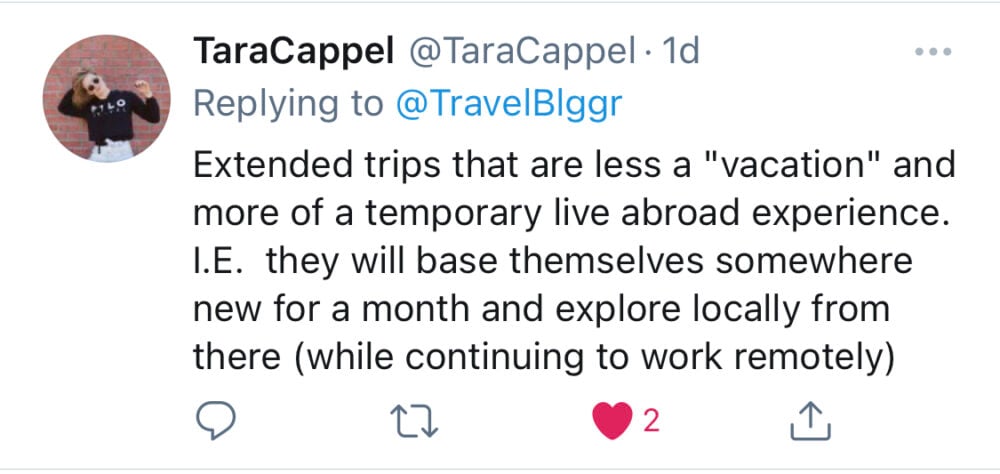 Tara Cappel added, "Extended trips that are less a "vacation" and more of a temporary live abroad experience, i.e., they will base themselves somewhere new for a month and explore locally from there (while continuing to work remotely)."
7 – Vaccination Records
Before 2020, vaccination records were already required to obtain visas for travel to certain countries. Most travel professionals believe this will be the new norm and required for even more destinations. How that will be implemented has yet to be foreseen. Will it be new visa requirements for destinations, or will it be implemented by airlines? One thing is for sure, you'll want to keep good records of all your vaccinations and doses.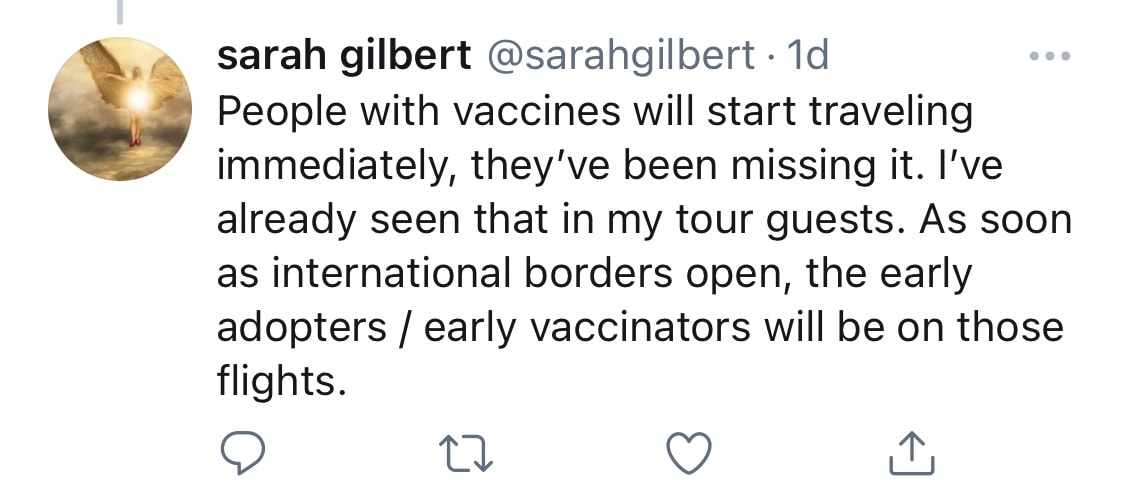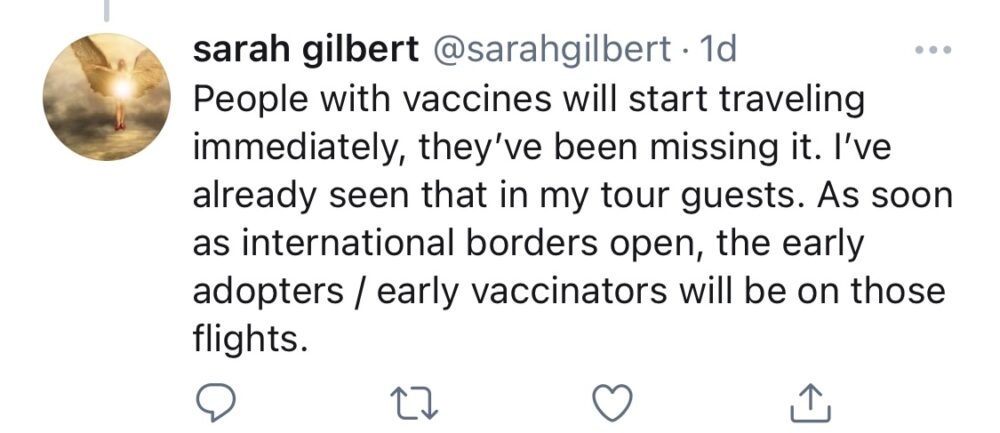 Sarah Gilbert writes, "People with vaccines will start traveling immediately, they've been missing it. I've already seen that in my tour guests. As soon as international borders open, the early adopters / early vaccinators will be on those flights."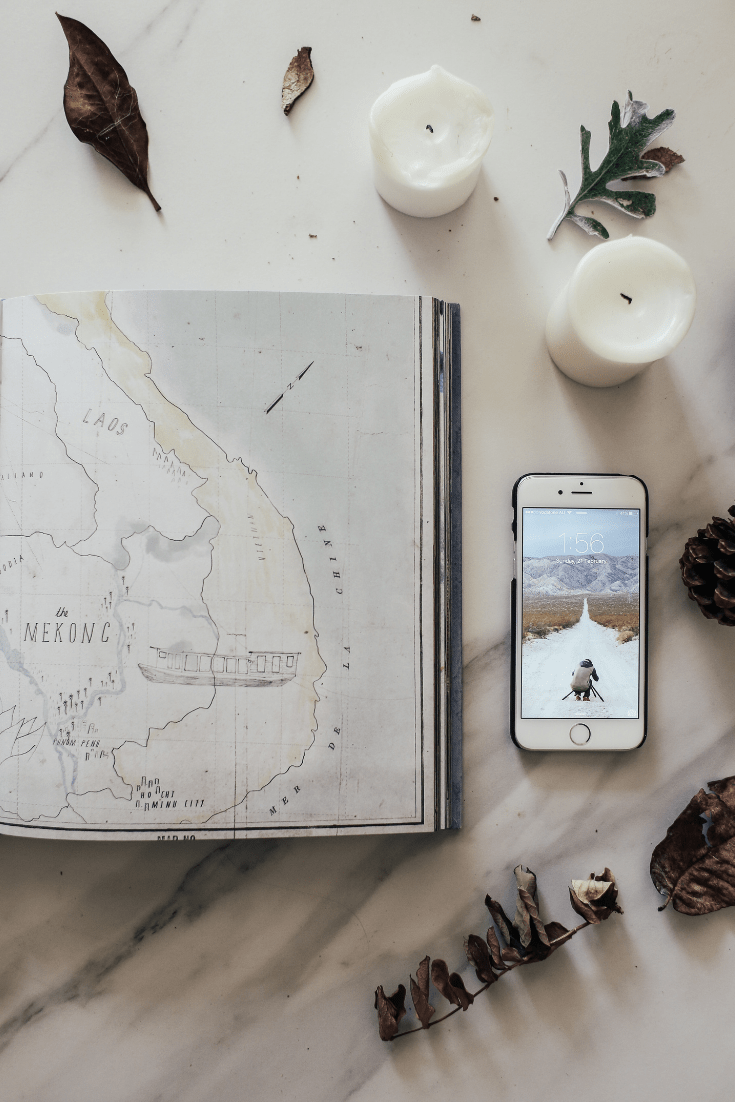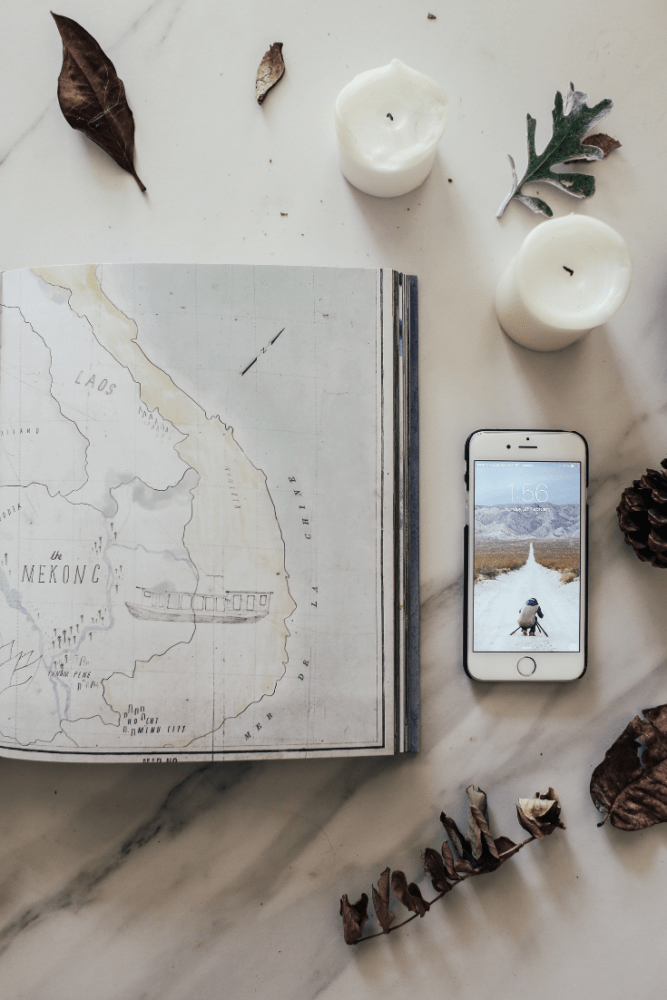 I remember previously receiving vaccinations that were either required or highly suggested for travel, including typhoid, HepA/B, and a tetanus booster. But I don't have records of those vaccinations as I just always assumed my doctor would have them if I needed them. I speculate that will change and for future travel there will be a sort of vaccine or medical wallet in the future where we'll have our necessary medical records at our fingertips.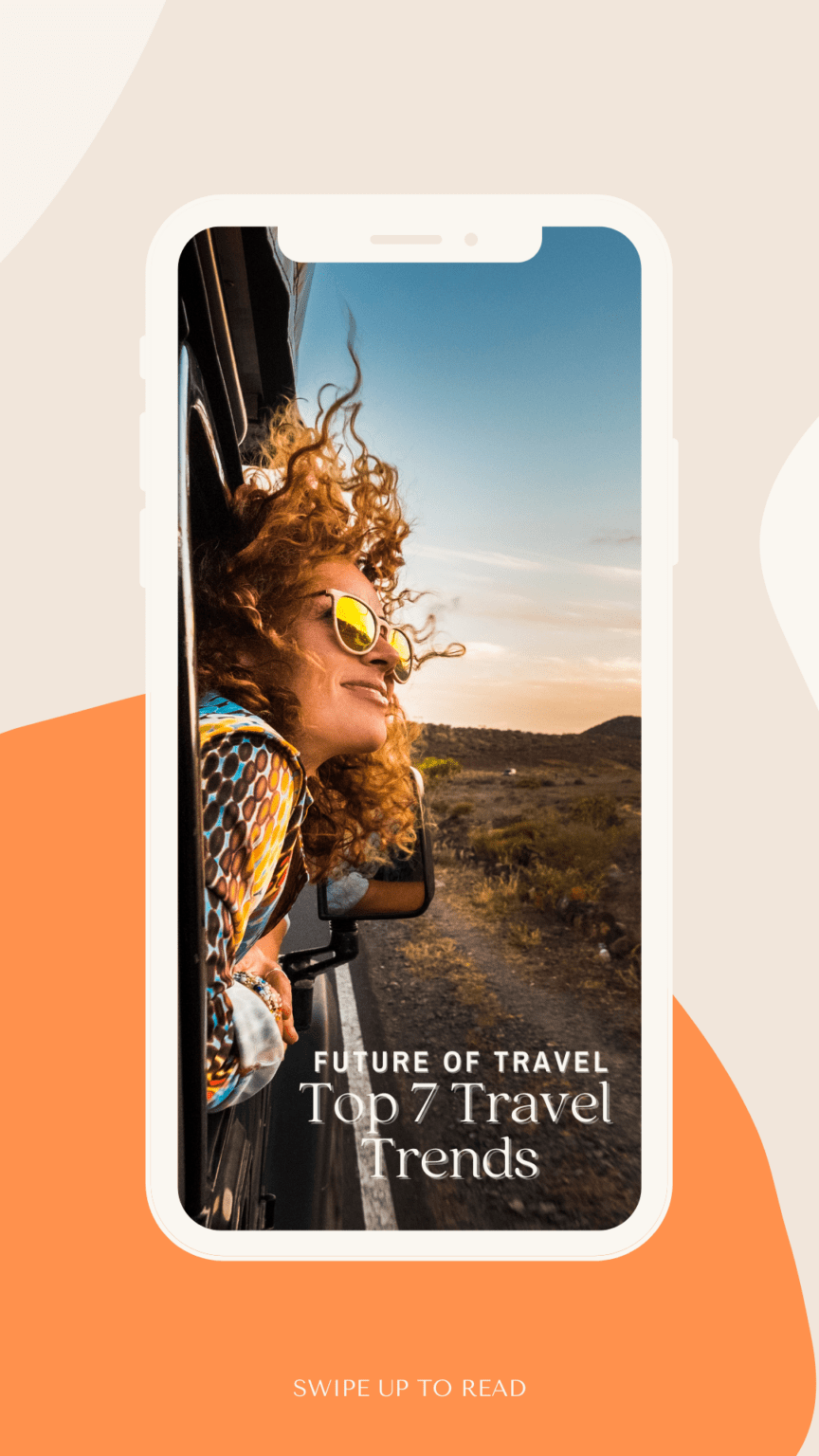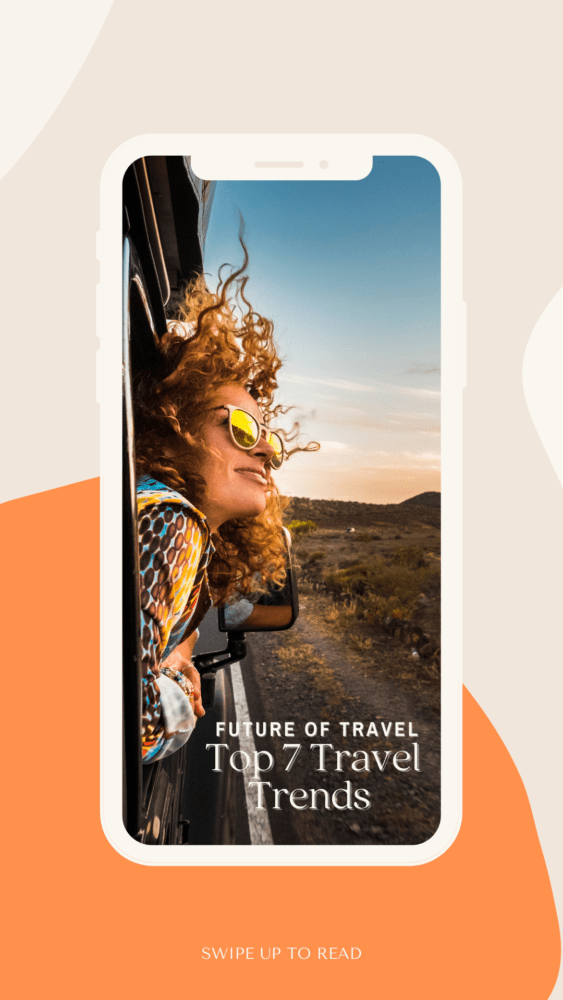 Overall, it seems there's a pent-up demand for travel as most everyone has been home for the past year. What a big sigh of relief it will be when we can all travel freely again. Until then, enjoy the anticipation of future travel through careful planning. And keep tabs on these seven future travel trends.