Is there anything more classically American than a northern California road trip to see the national parks? The only thing that could make that kind of vacation even more perfect is to let someone else do all the driving. And the planning! That's exactly what I had the opportunity to experience while working with Globus to experience their new bus tour, California Dreamin'.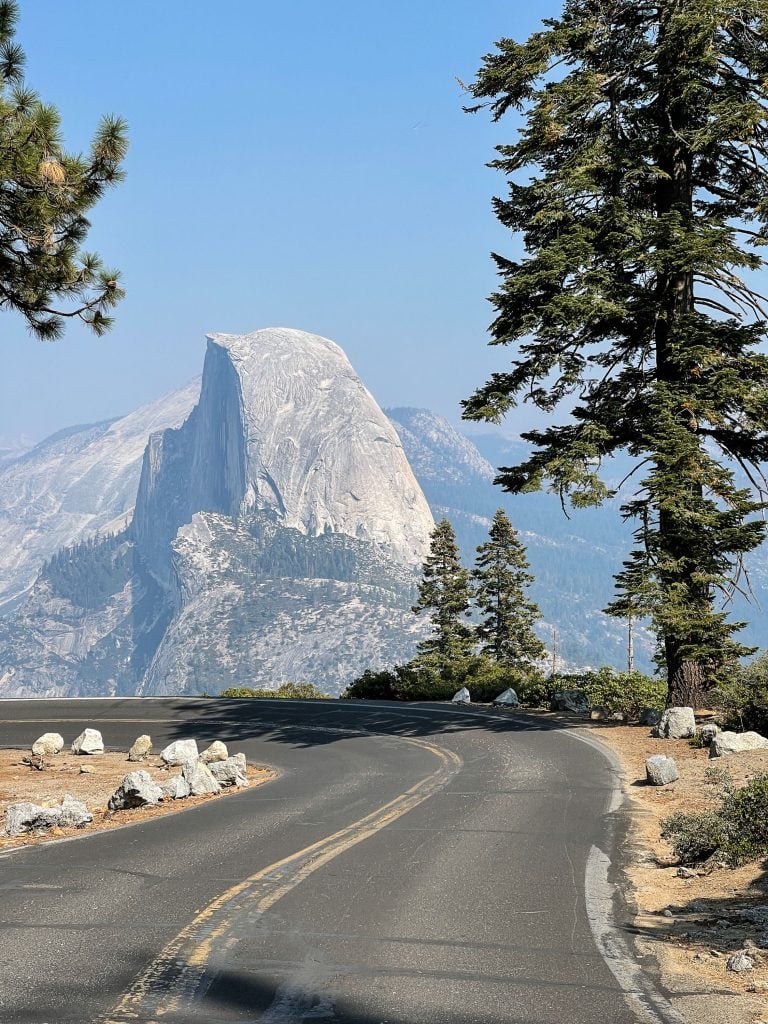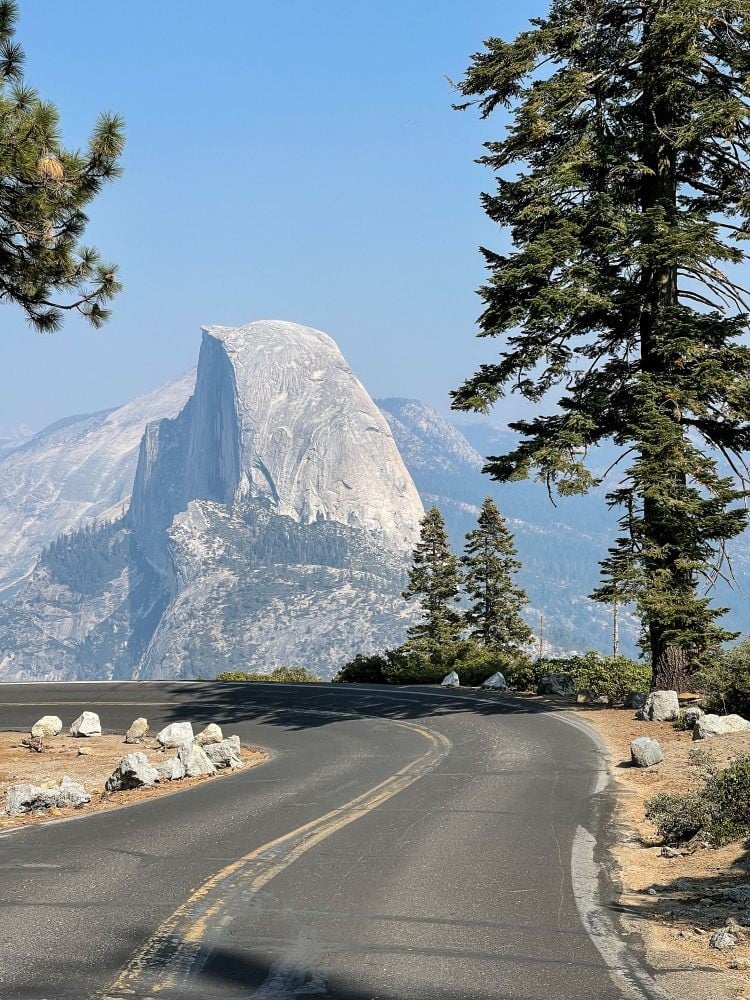 This trip was such a great opportunity to explore a lot of California's most famous landmarks and landscapes. From the Golden Gate Bridge in San Francisco, through Sonoma, to Lake Tahoe and Yosemite, this tour checked off so many bucket list locations. And it also gave me the flexibility to customize my experience in each location with Choice Touring!
Globus California Dreamin' Northern California Tour
Here's a recap of our Northern California trip with Globus Choice Touring. Scroll through our itinerary and photos below for key highlights, travel inspiration and tips.
1 – San Francisco + Sausalito
The first stop on the tour is undoubtedly one of California's most iconic cities, San Francisco. The Golden Gate Bridge, the iconic hills and trollies, and those famous row houses with bay windows, there's a lot to see in the city by the bay.
I've been to San Francisco several times before, so I chose to spend this first day adjusting to jet lag and getting rested before the trip. But there was an option to explore the city for those who were visiting San Fran for the first time.
Cocktails With A View
We stayed at the San Francisco Marriott Marquis hotel, which has a gorgeous art deco themed rooftop lounge with some amazing views of the city. Proof of vaccination was required to enter, making it the perfect place to relax and unwind, celebrating the start of the trip with friends sipping cocktails while looking out at the view.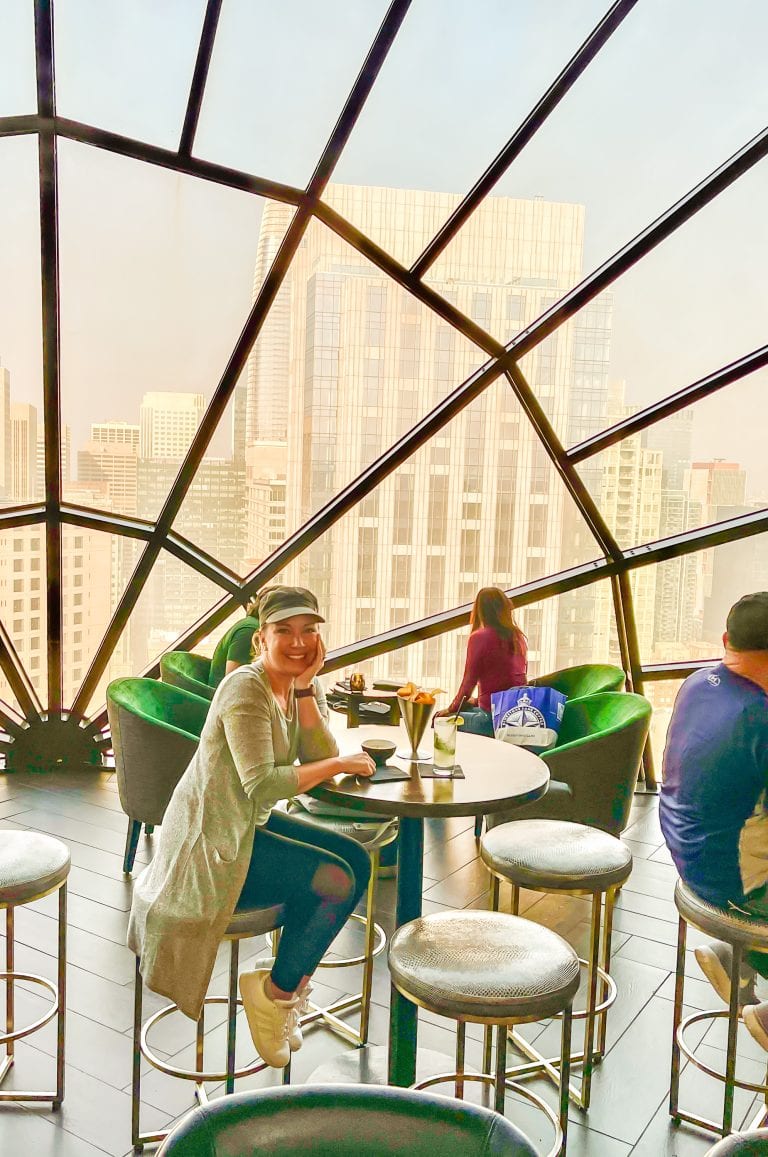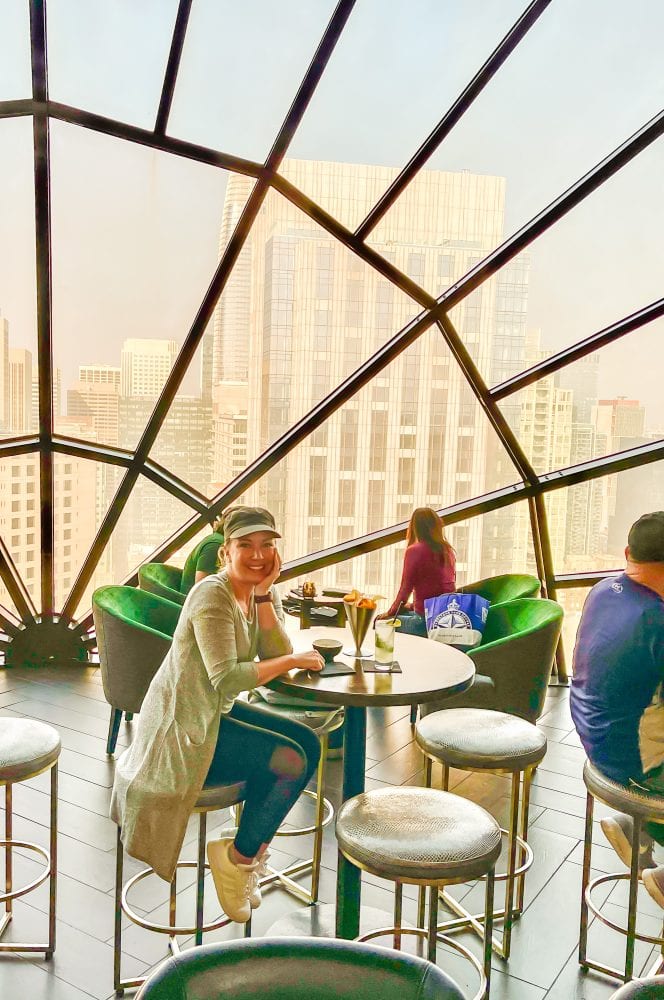 Sausalito
Our road trip officially began the next day as we boarded the tour bus bound for wine country. We drove over the Golden Gate Bridge and stopped across the bay in Sausalito for a photo op of the bridge and some coffee. I had never been to Sausalito, so this was a little treat. It's quaint and charming. Definitely worth a longer visit next time I'm in California. But for that day, it was the perfect place to warm up with a coffee in that legendary foggy bay weather.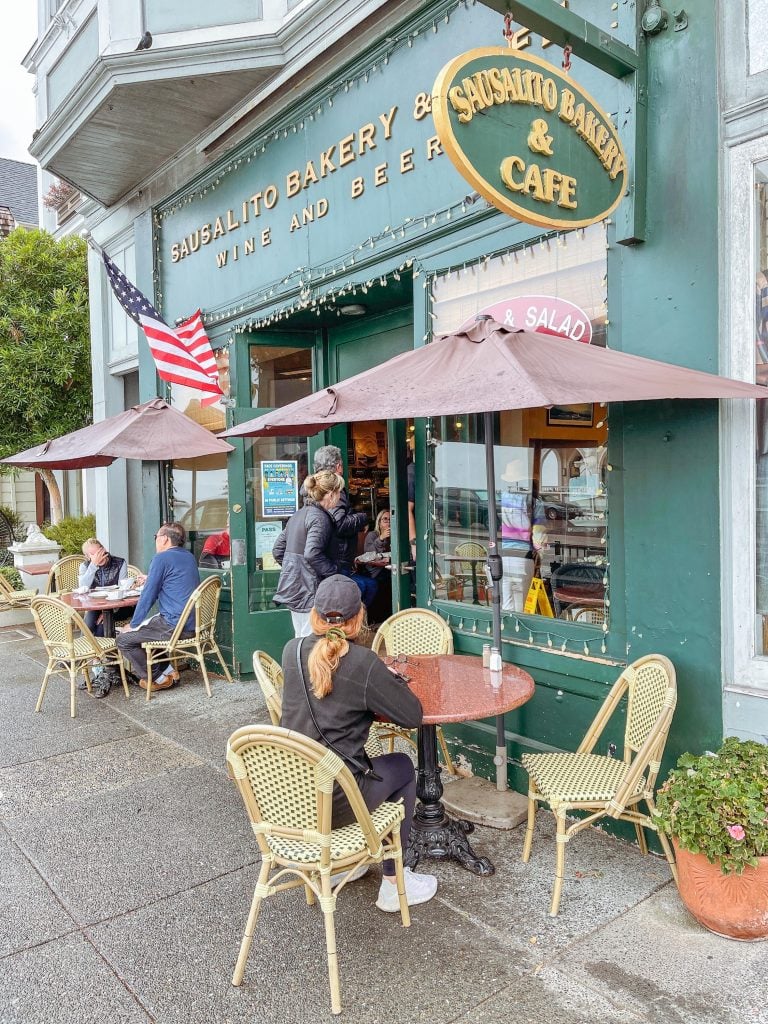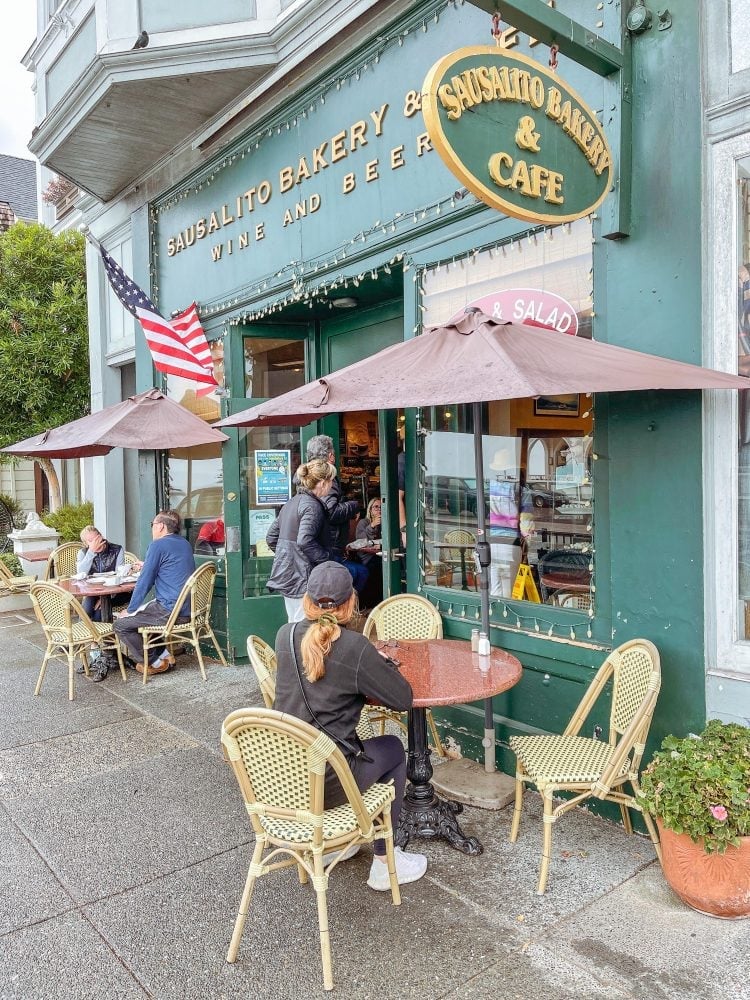 2 – Sonoma County
After Sausalito, we traveled to Sonoma County for a wine tasting at the beautiful Gloria Ferrer Winery. This was something Globus arranged for us in advance and I'm thankful because it can be hard to get a reservation in wine country! We nibbled on charcuterie and cheeses while tasting several of the estate's wine, all while overlooking golden vineyards ready for the fall harvest.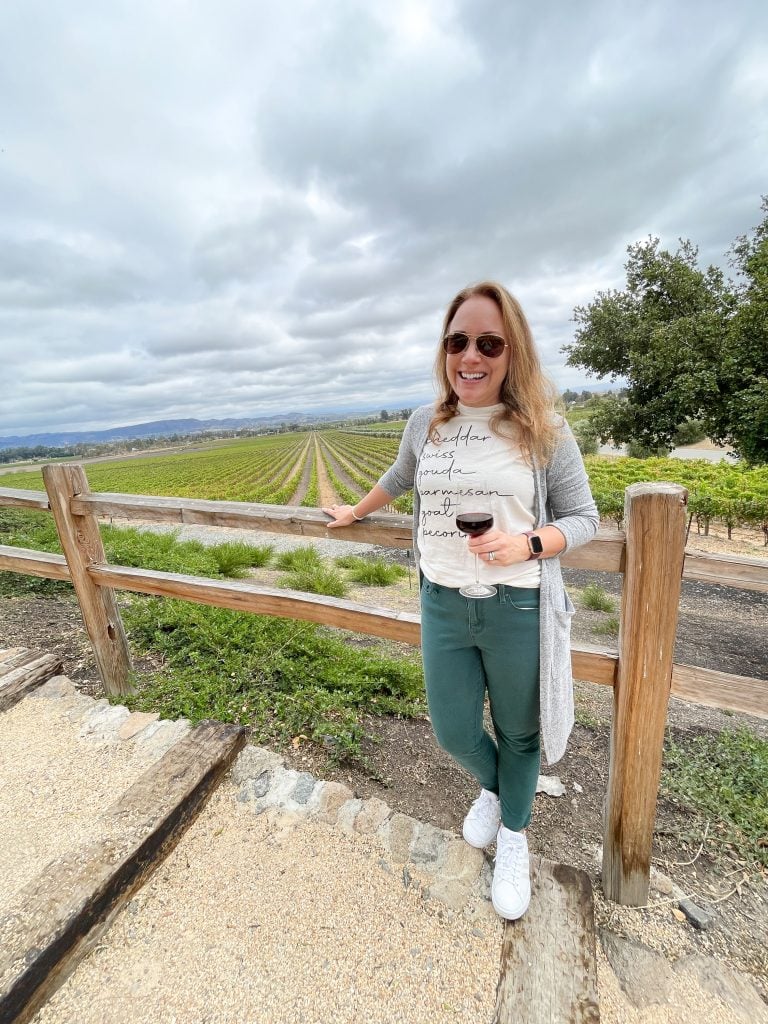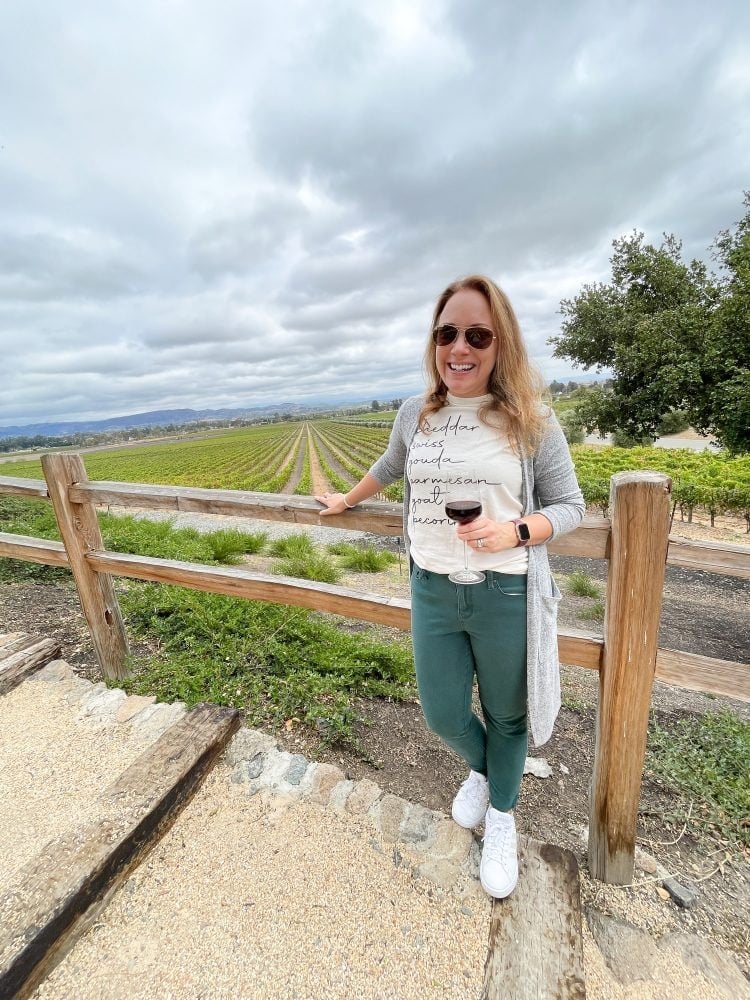 Sonoma Plaza
Next we drove to the town of Sonoma for some time on our own to experience more of wine country. We were dropped off in Sonoma Plaza, a historic main square and shaded park surrounded by shops and restaurants. It's picturesque walk around the square with lots to see including Sonoma State Historic Park and Mission San Francisco Solano 1823. There's also plenty of restaurants, shopping, and wine tasting rooms.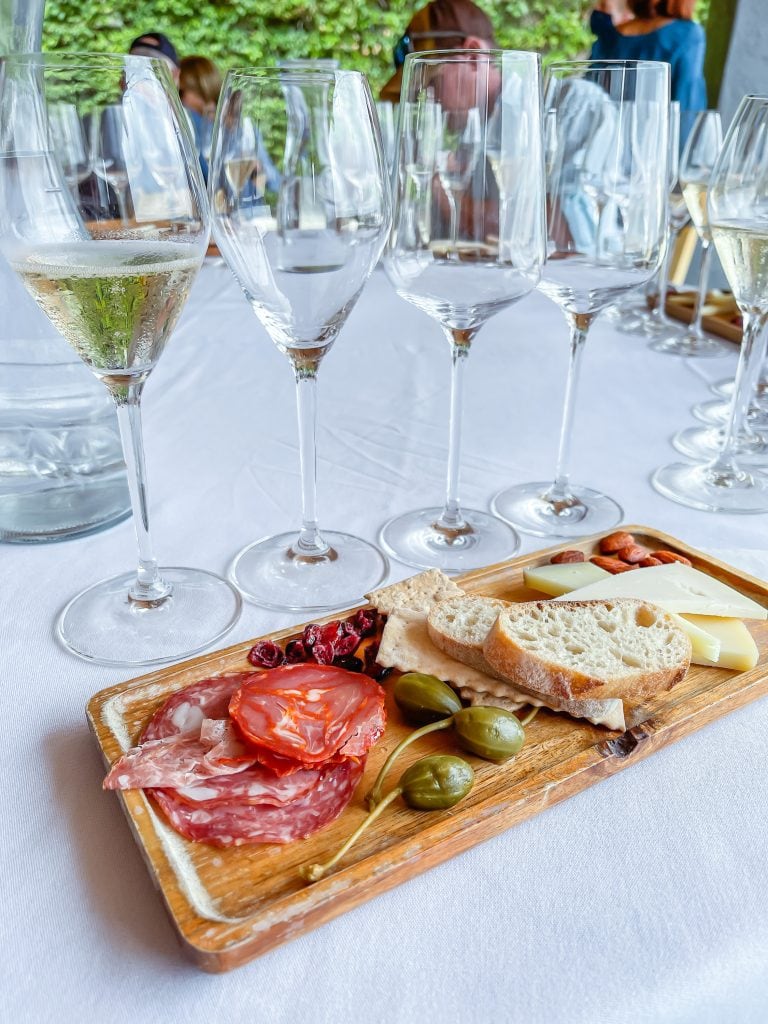 One tip I will give, call ahead to make a reservation if you'd like to have lunch in Sonoma during your free time there. We didn't have a reservation, so we stocked up on picnic provisions at Sonoma Cheese Factory and enjoyed a little lunch outdoors.
3 – Sacramento
Our first evening ended in Sacramento near the Tower Bridge and Old Sacramento Waterfront. Now, Sacramento is a city that doesn't usually get a ton of attention, but I found it to be a wonderful surprise! I didn't really have any expectations for visiting California's capital city and ended up loving it.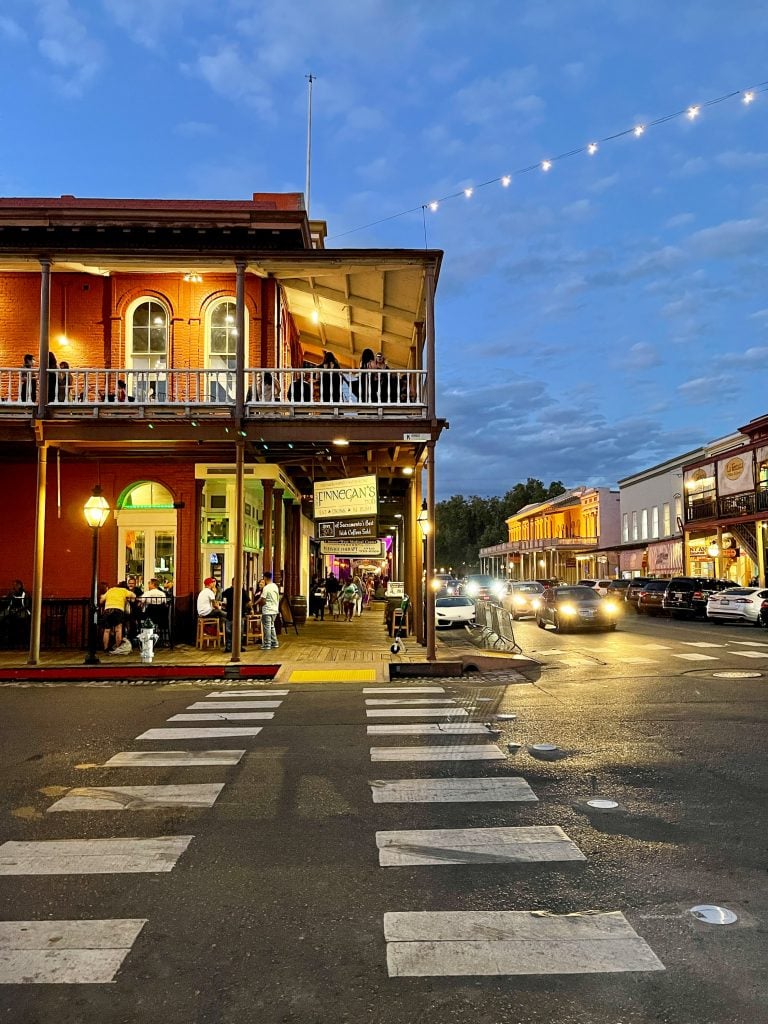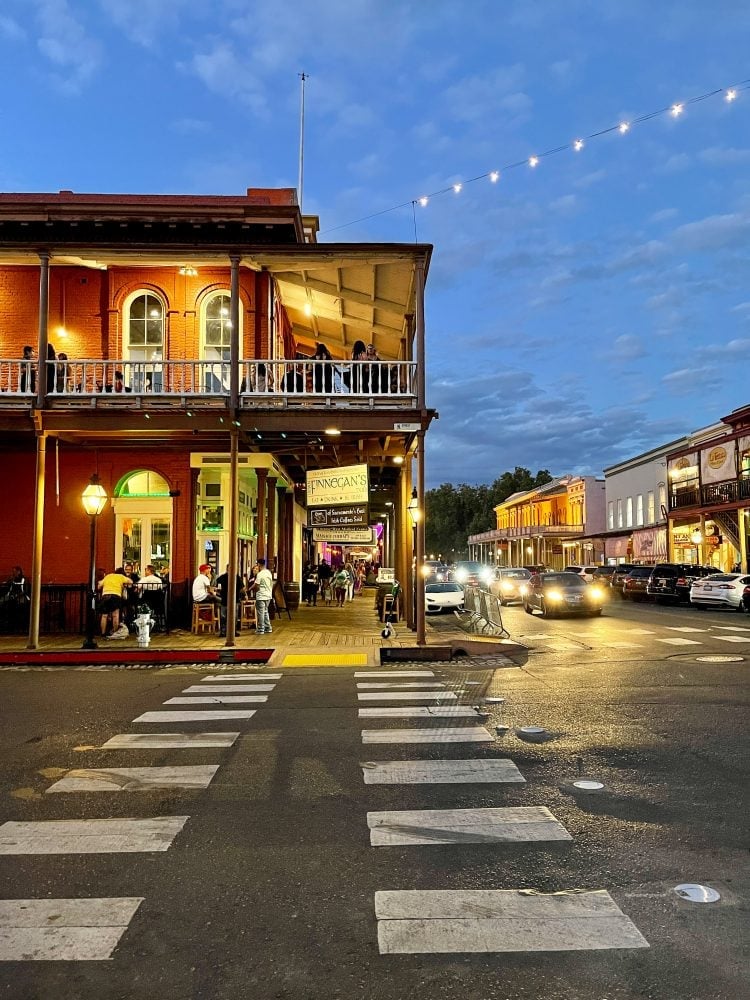 Old Sacramento Waterfront
First, The Old Sacramento Waterfront near where we stayed was founded in 1849 and still has some serious old timey western gold rush vibes. The architecture and wood sidewalks look like they're straight out of an old western movie. The area is a National Historic Landmark District and State History Park that nods to California's gold rush. Which made Sacramento a great place to stop on our road trip before heading to Bodie National Park.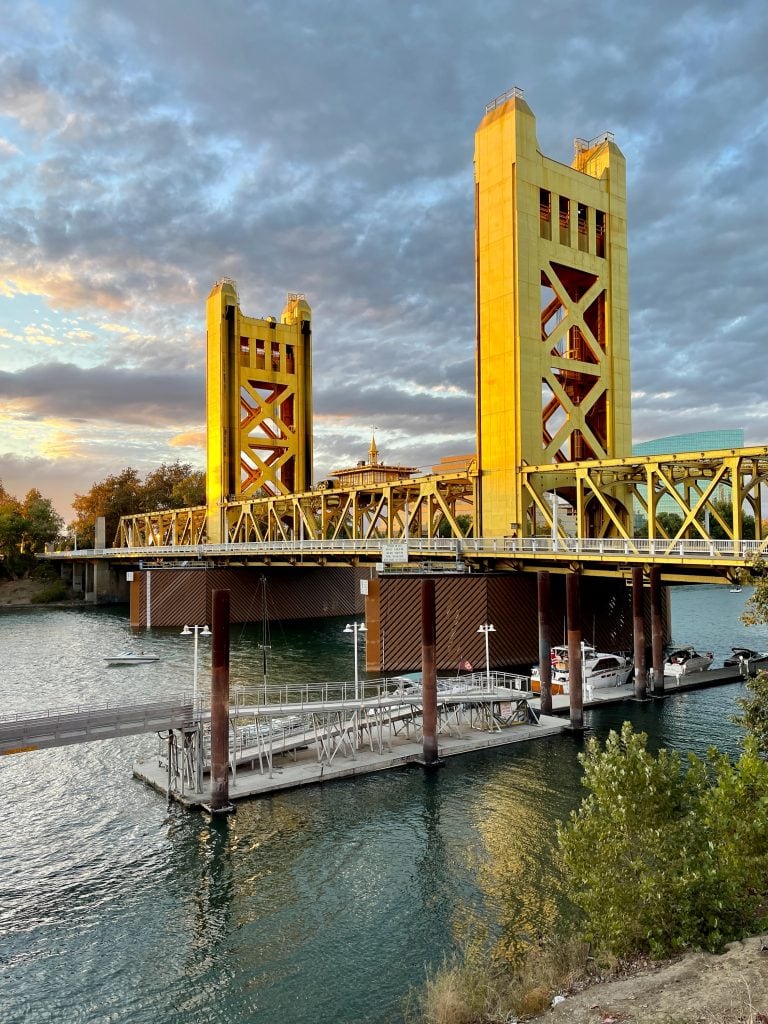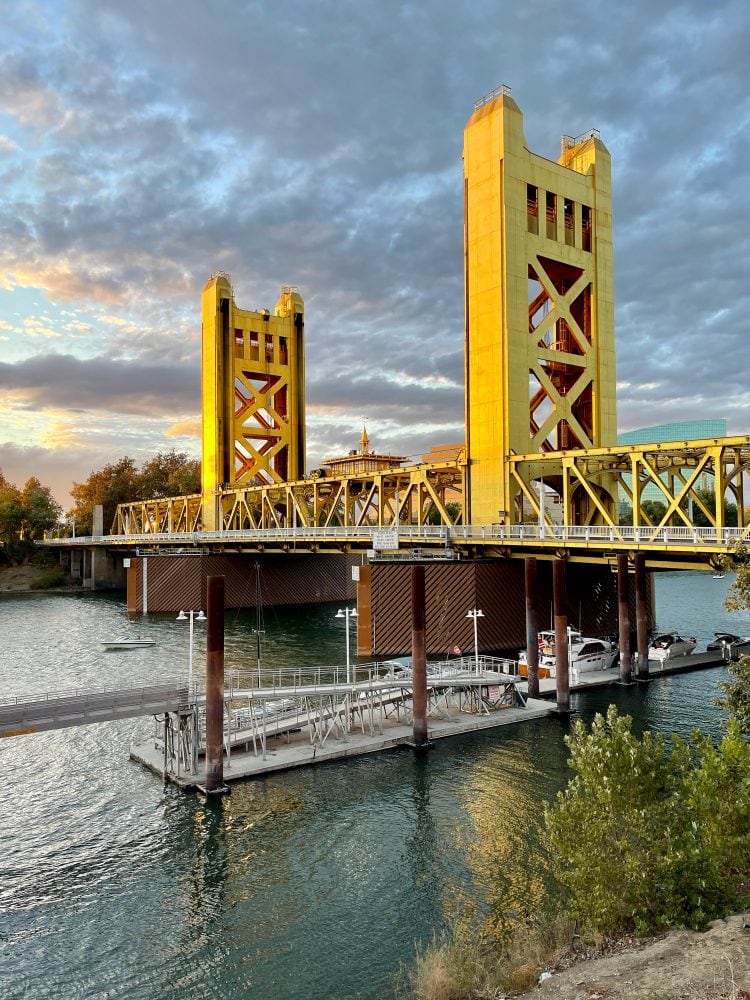 For dinner, a group of us on the tour went to Fanny Ann's Saloon. This multi-story bar and restaurant was filled with so many antiques and funky western decor that it felt like something between a fun house and museum.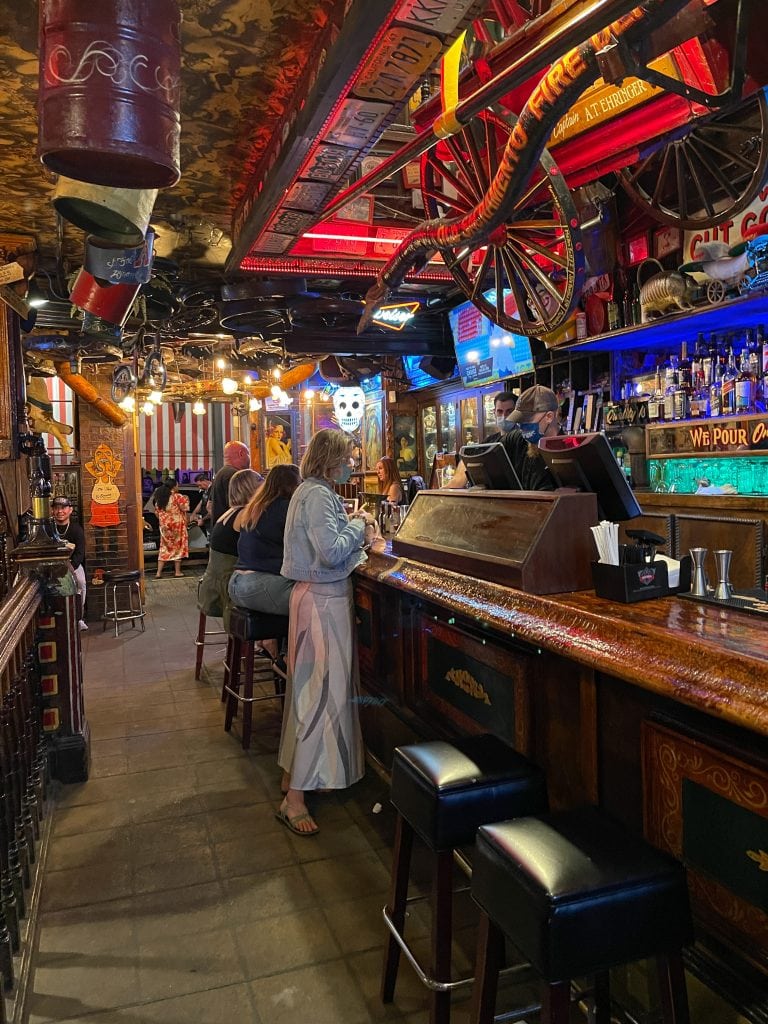 America's "Farm-To-Fork" Capital
Sacramento is the state capitol of California. But it's also also known as America's "Farm-to-Fork" Capital since the area ships produce all over the nation. Spending a few days in Sacramento was perfect for getting a little taste of the food scene here, from authentic Mexican to locally roasted coffee.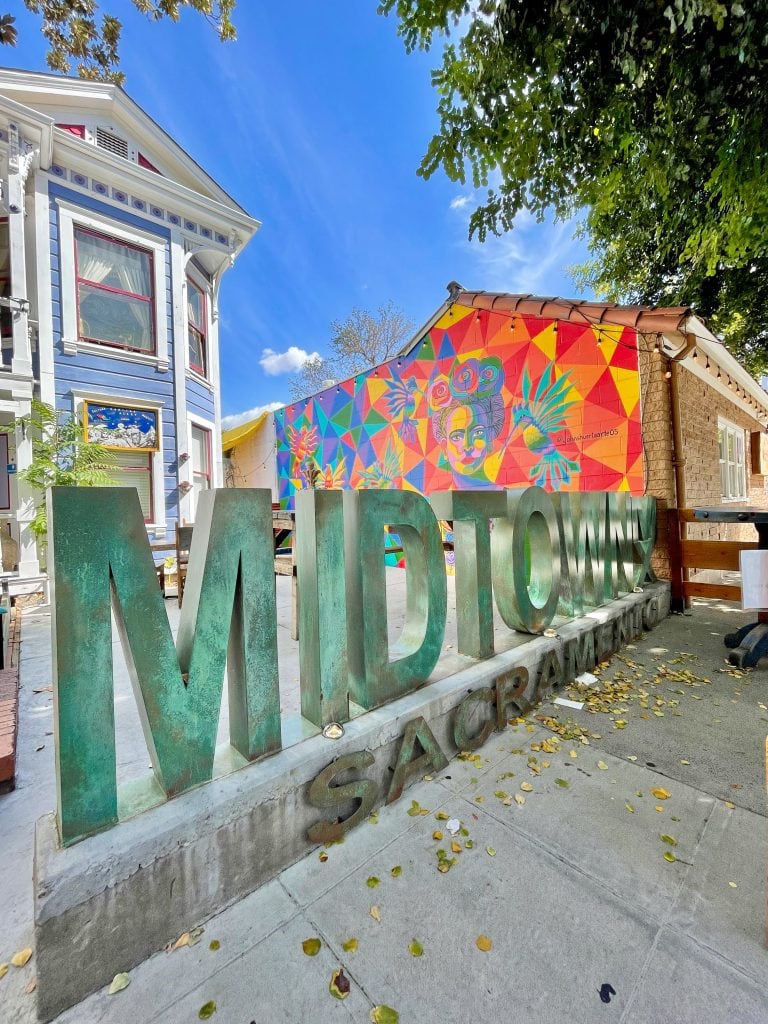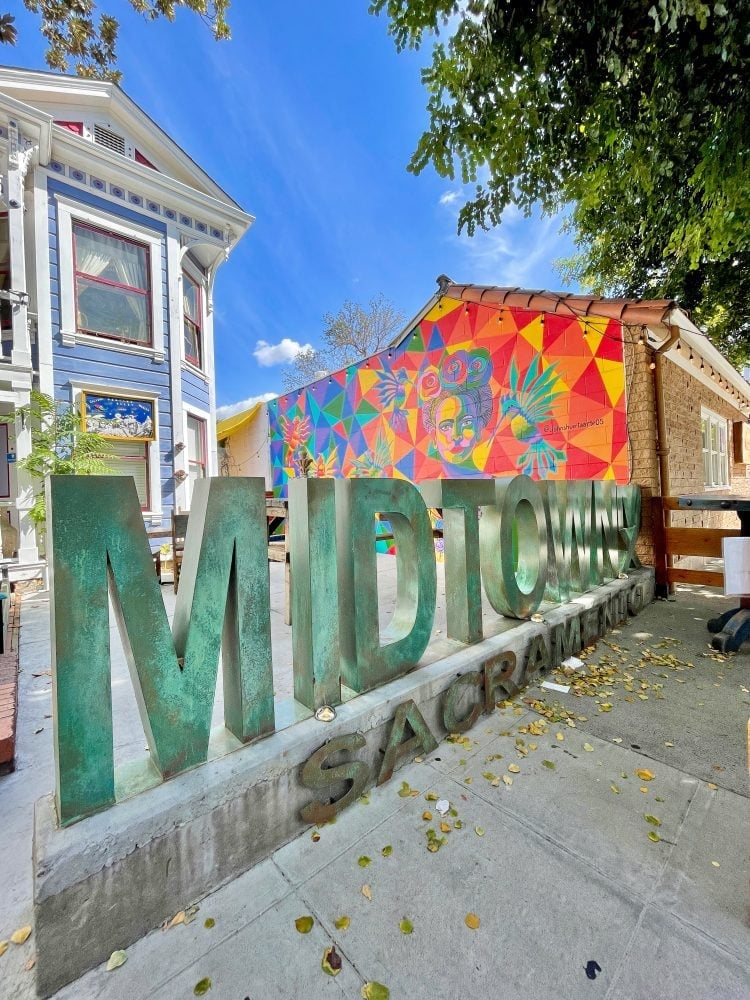 To be honest, we went on a food tour in Sacramento that I wouldn't recommend. But the food? The food in this city was absolutely delicious. We devoured tacos and house made chicharrones at Midtown's Cantina Alley. And the coffee drinks at Temple Coffee, including the iced Mexican Mocha, were a treat.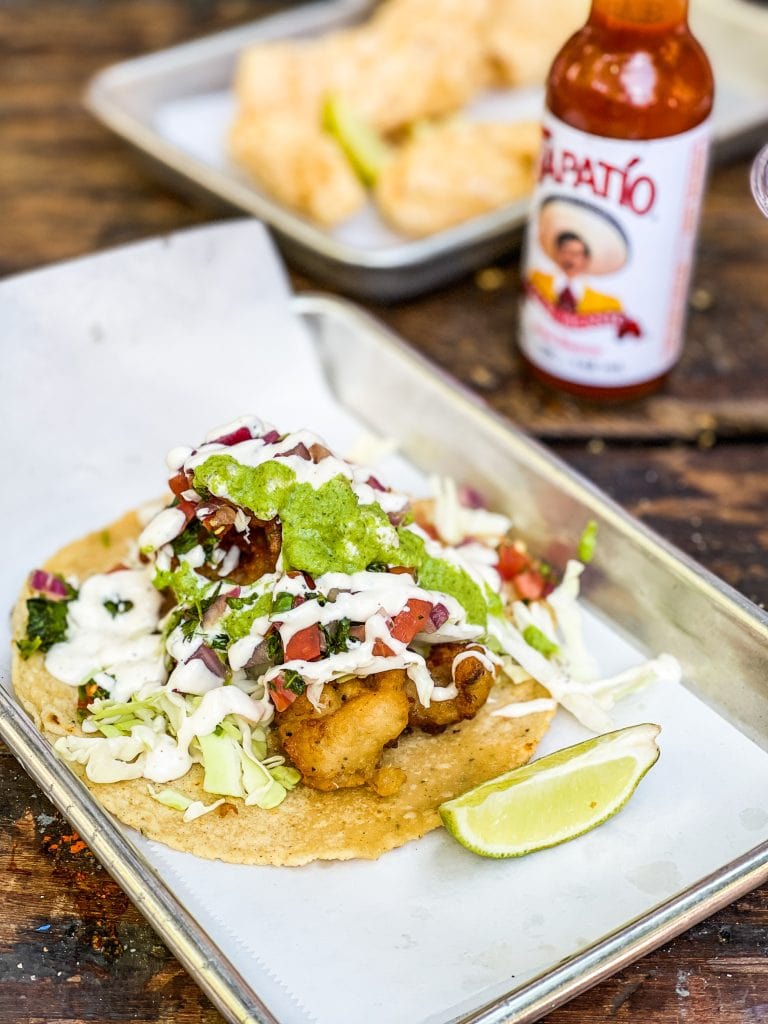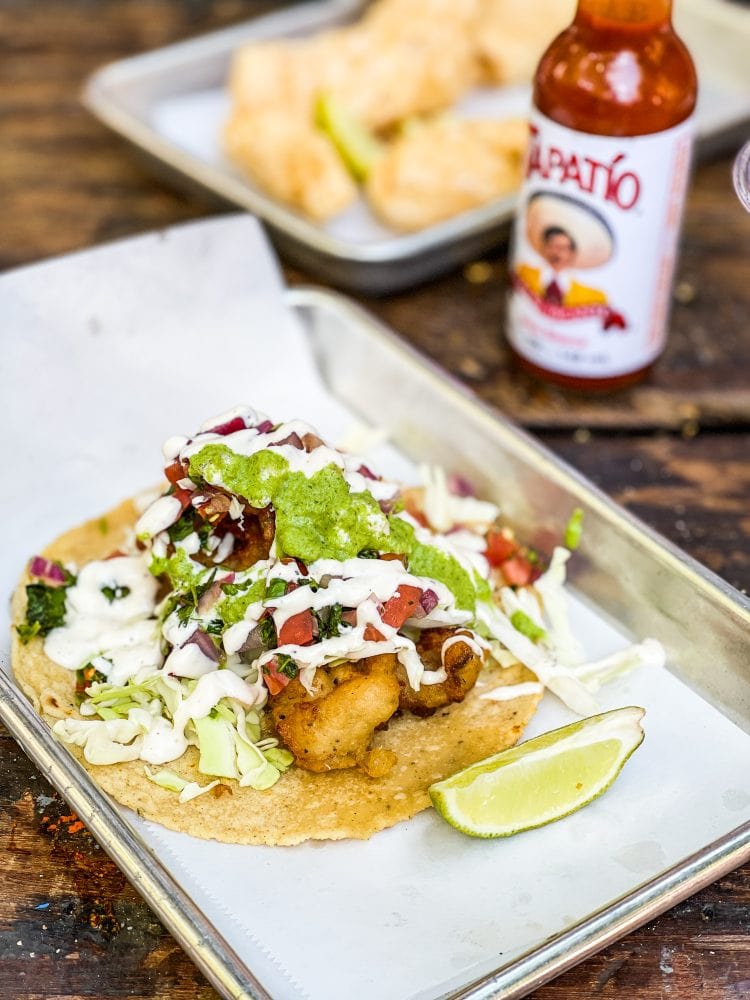 Sacramento's Murals
Sacramento has two nicknames, the City of Trees (the shaded streets truly are beautiful) and Sac Town. But the city is also known for its murals. There are over 500 murals and even a mural festival called Wide Open Walls. We drove to see the 15 story Johnny Cash mural on the side of Residence Inn in Midtown.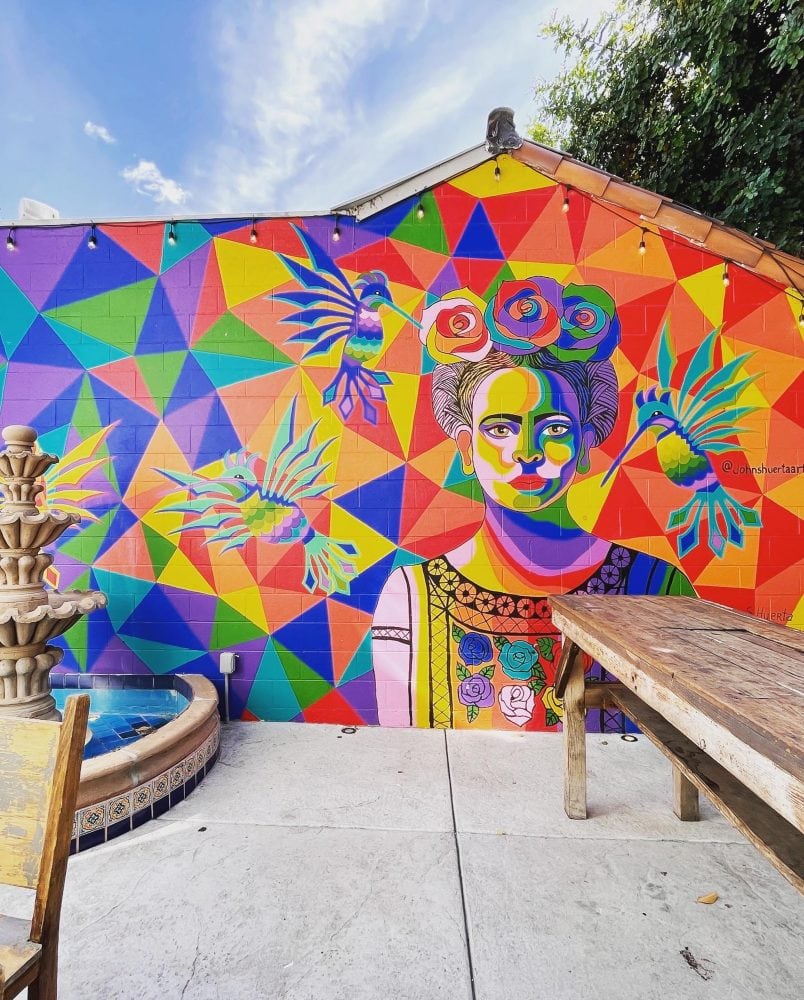 But I really enjoyed going for a meandering walk from our hotel and seeing some of the other colorful murals in the city including the bright and colorful murals by John S. Huerta.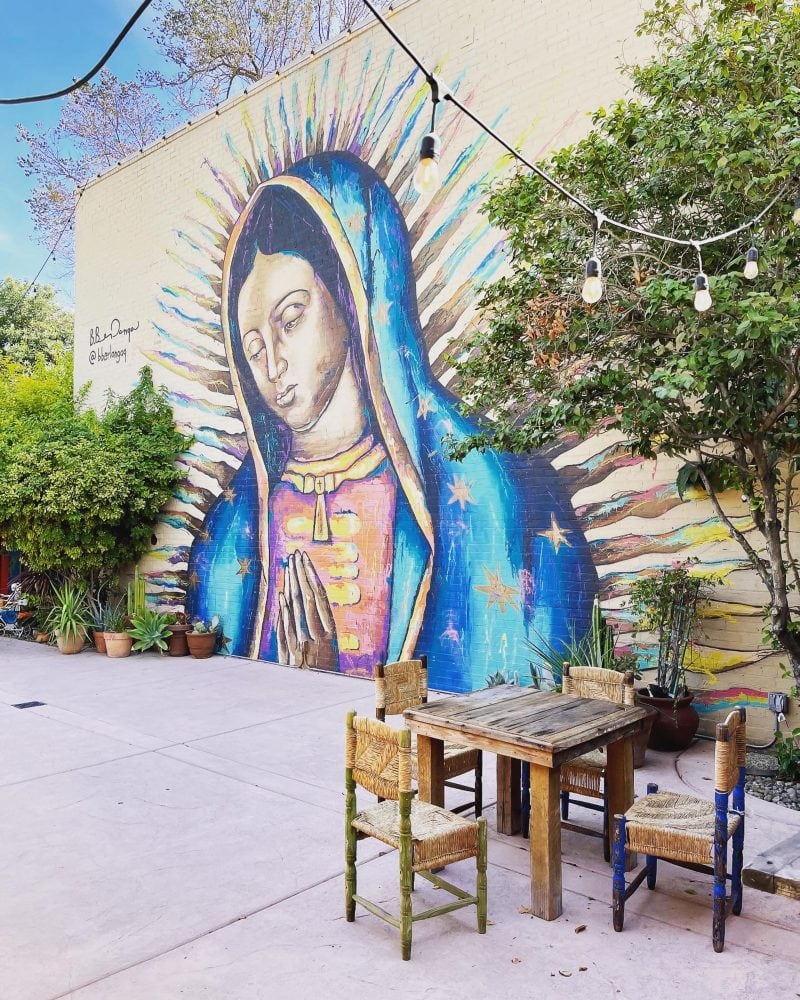 4 – Lake Tahoe
The next stop on the tour is, without a doubt, one of California's most beautiful natural landscapes – Lake Tahoe! This body of water sits right on top of the border between Nevada and California surrounded by mountains in every direction. It truly doesn't get more picturesque than this place. This was one of the times I was really thankful to be on a bus with someone else driving so I could take in all the scenic views.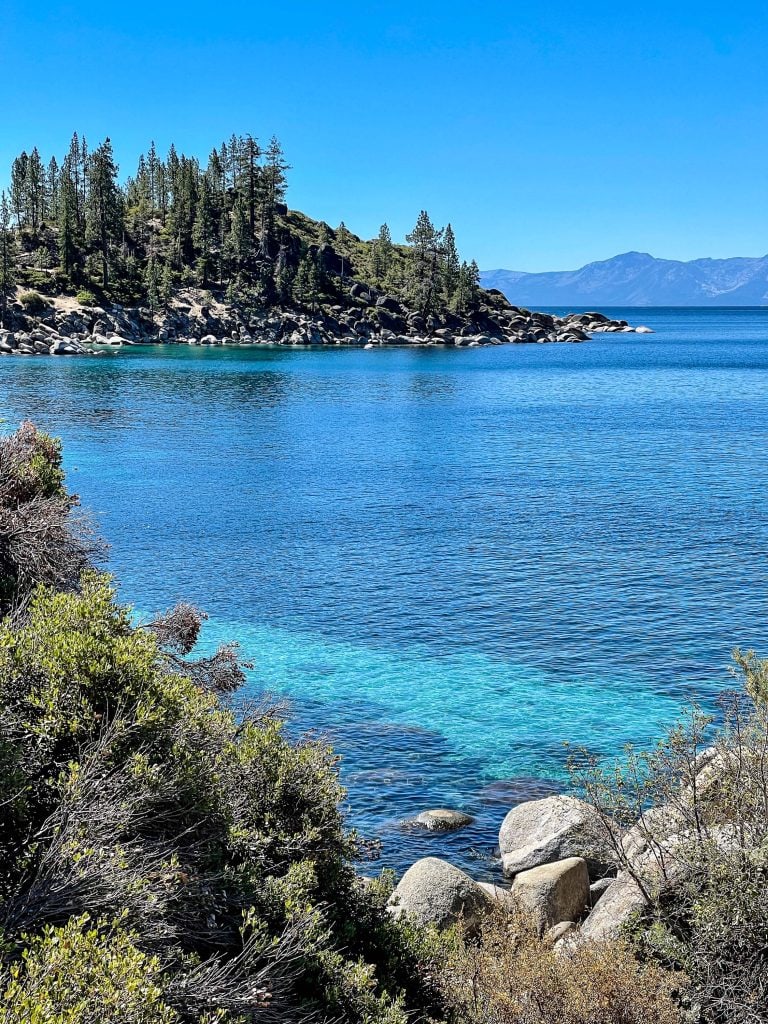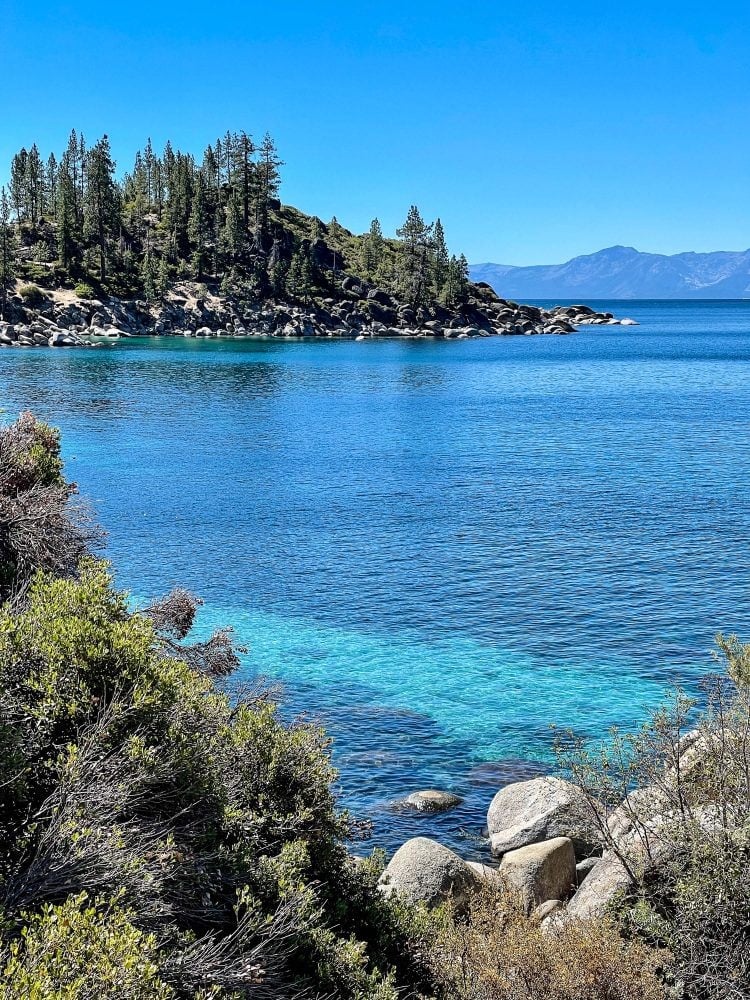 We stopped a several lookout points along the way to stretch our legs and take some photos. And we had time for a leisurely lunch and some shopping before driving to our next hotel for the night in Mammoth Lakes.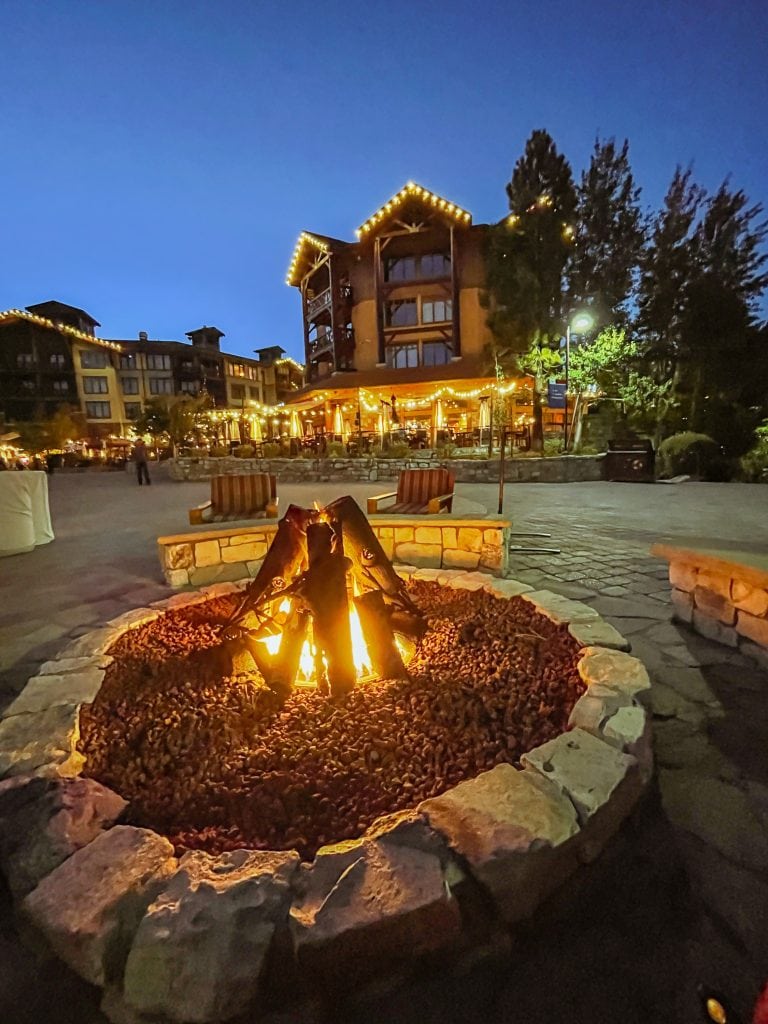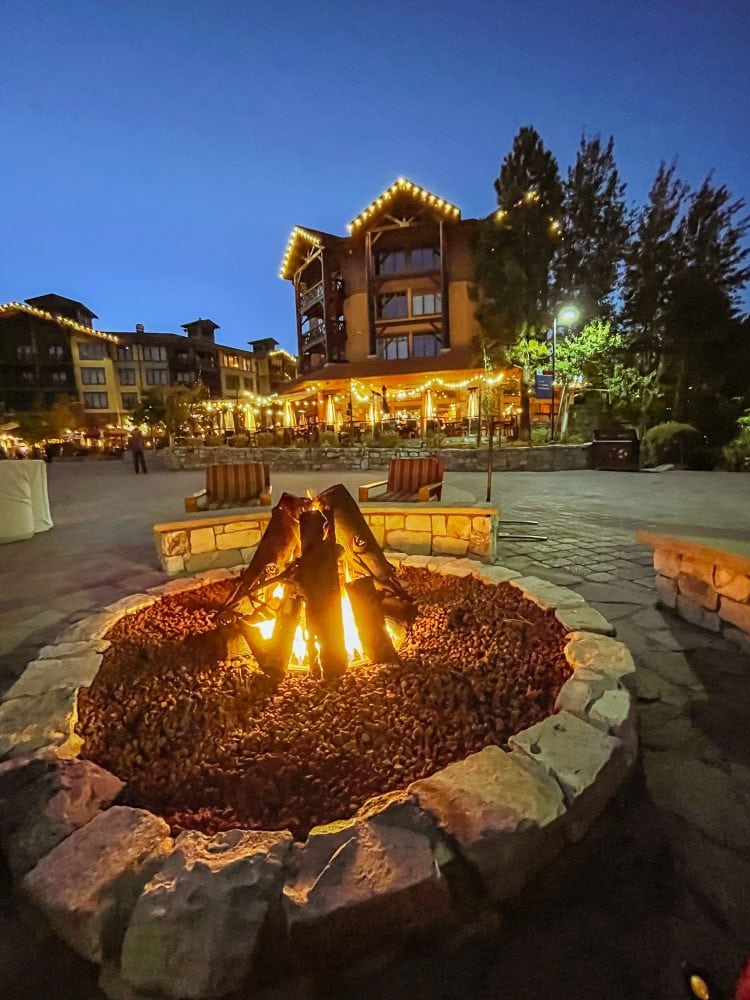 5 – Mammoth Lakes
The next stop on the tour will take you to Mammoth Lakes, a beautiful mountain town that sits right at the base of some of California's tallest mountains. Shoulder season for this ski town. After we got checked in, a few of us went for a short 3 mile hike along the trail behind the lodge to see the sunset at Minaret Vista.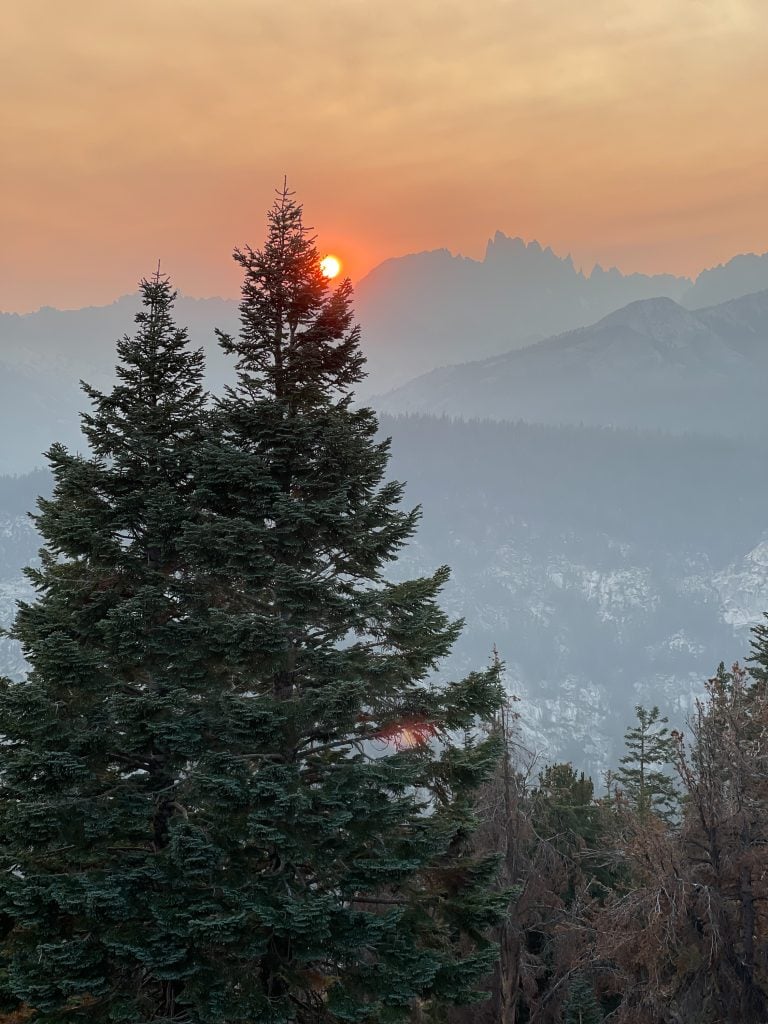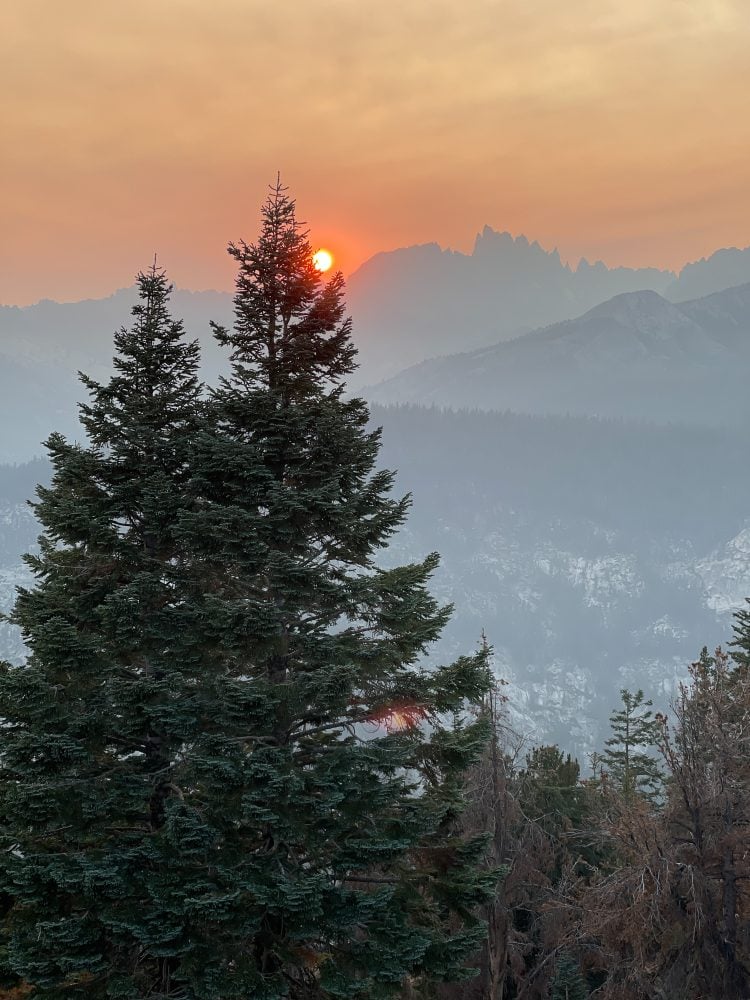 The food in Mammoth Lakes was a pleasant surprise! Mammoth Brewing Company had a great selection of craft beer with an option to create your own flight. And their internationally inspired menu was delicious!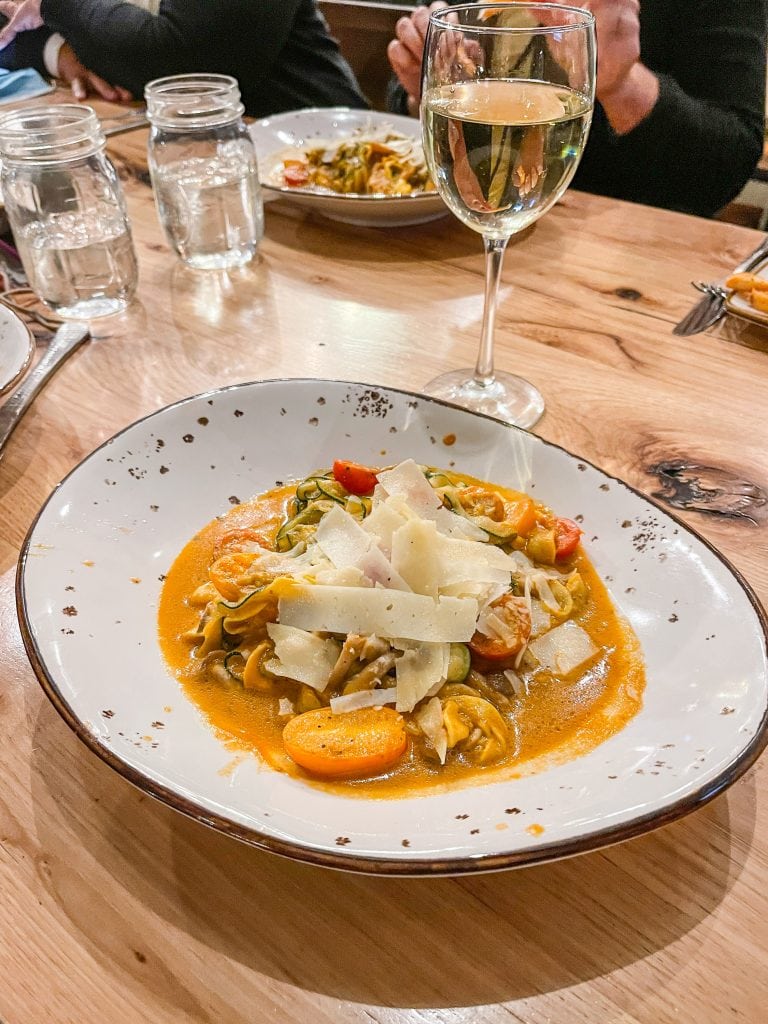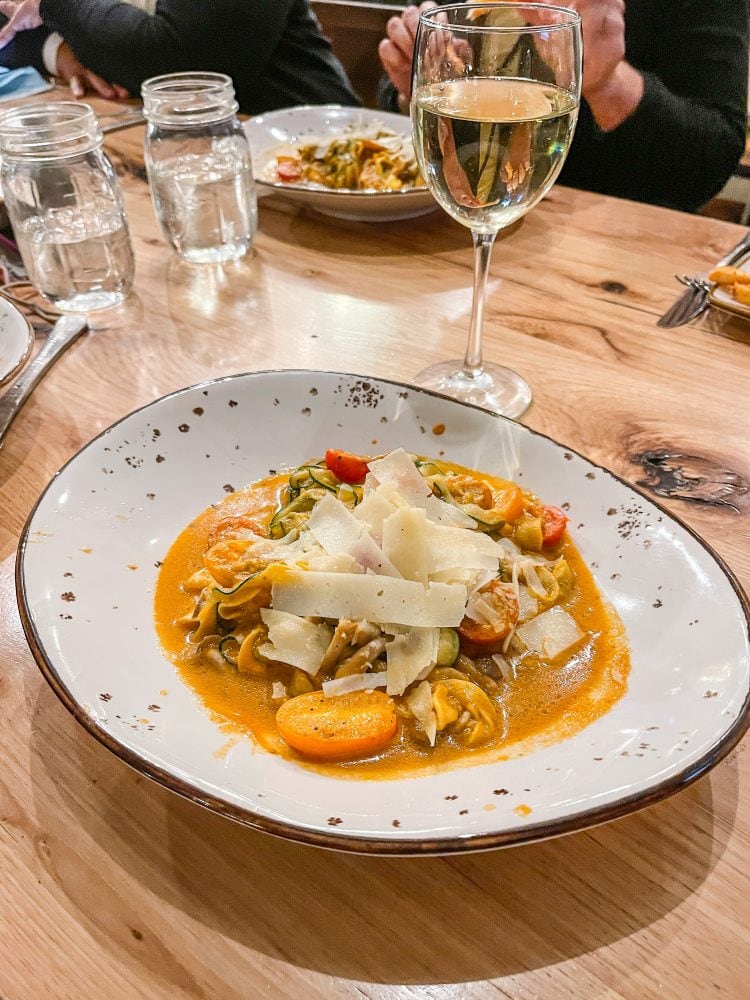 Bodie National Park
The next morning, we headed out after breakfast to see nearby Bodie National Park. Bodie is a preserved ghost town with history dating back to California's gold rush in 1859. Walking through this park feels like walking onto an old western movie set, except it's real! You'll truly be able to feel like you've travelled through time when visiting this historic town.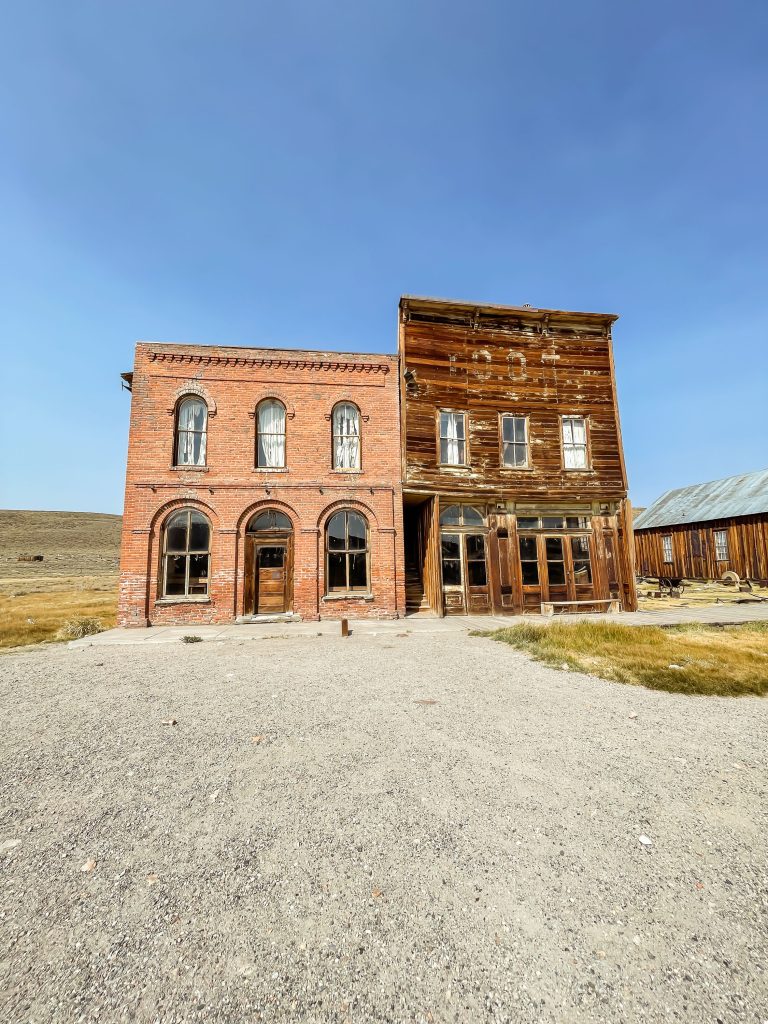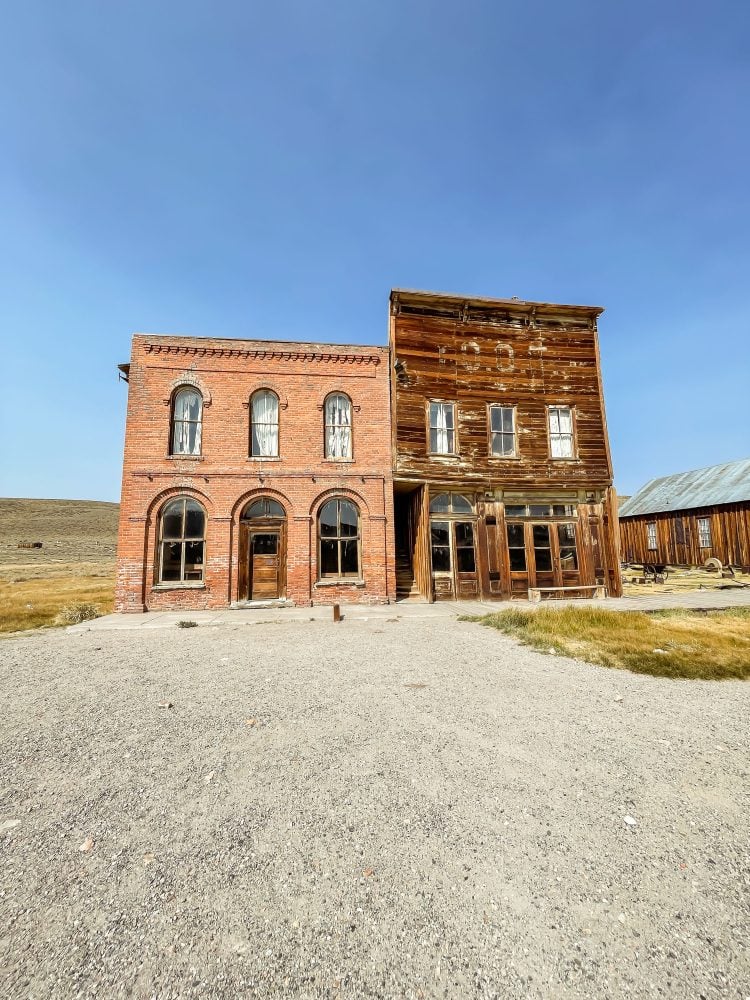 Mono Lake
Mono Lake Tufa State National Reserve was another fun surprise on our Northern California Globus Tour. It was not a place I had heard of before, so I'm glad we had the chance to see this ancient saline lake. The landscape surrounding the lake looks otherworldly, like the surface of the moon. It is surrounded by naturally made towers called tufas that we learned range in age between 300 to 13,000 years old.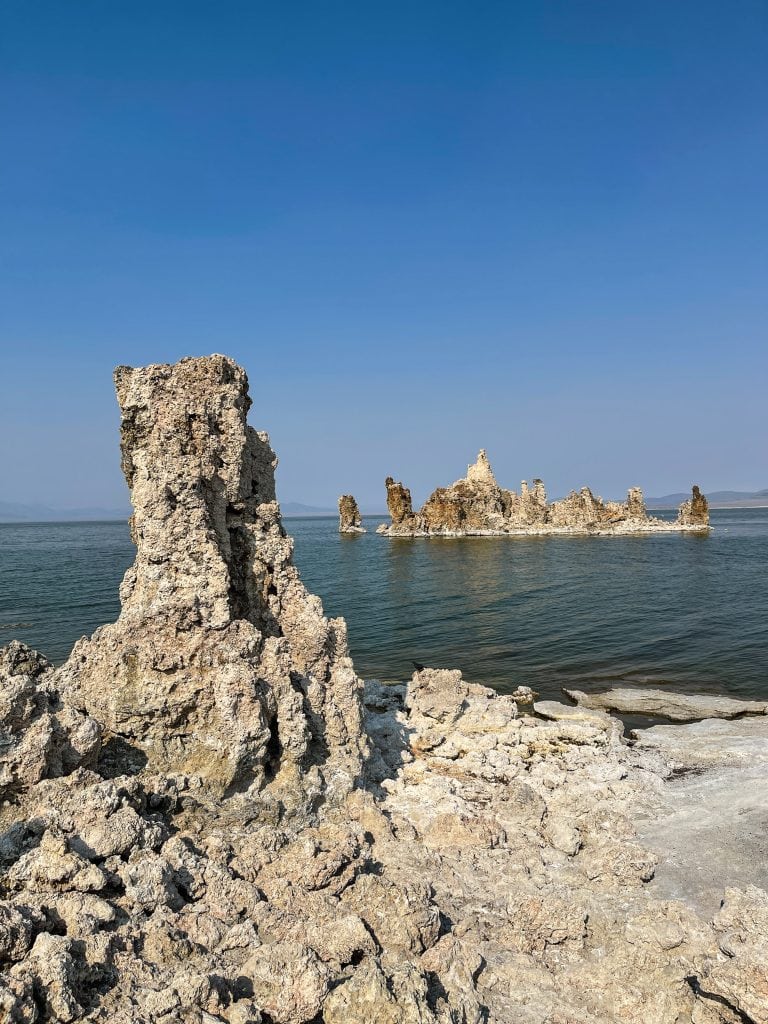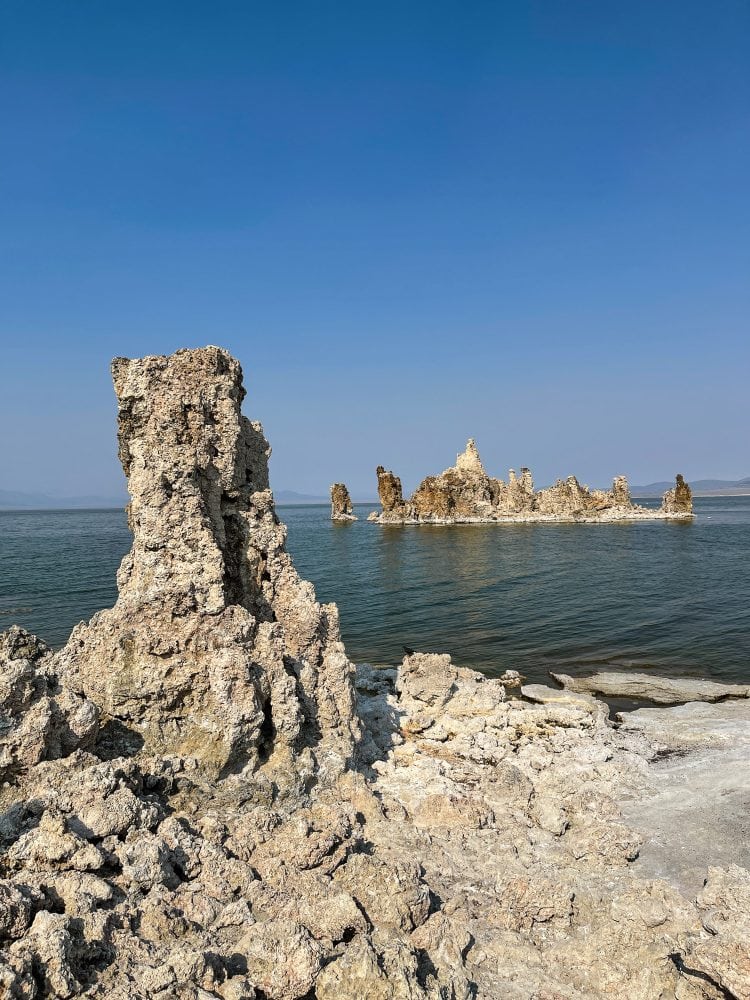 6 -Yosemite National Park
The last stretch of the tour was the perfect ending to an already amazing trip — three days in Yosemite National Park. Yosemite Valley is breathtakingly beautiful. And three days was plenty of time for us to see all the famous landmarks such as Valley View, El Capitan, and Half Dome. The only thing that was a little disappointing was that the famous waterfalls were dry the time of year we visited (autumn). But that is no surprise, or the fault of Globus, considering the drought that California has been experiencing year after year.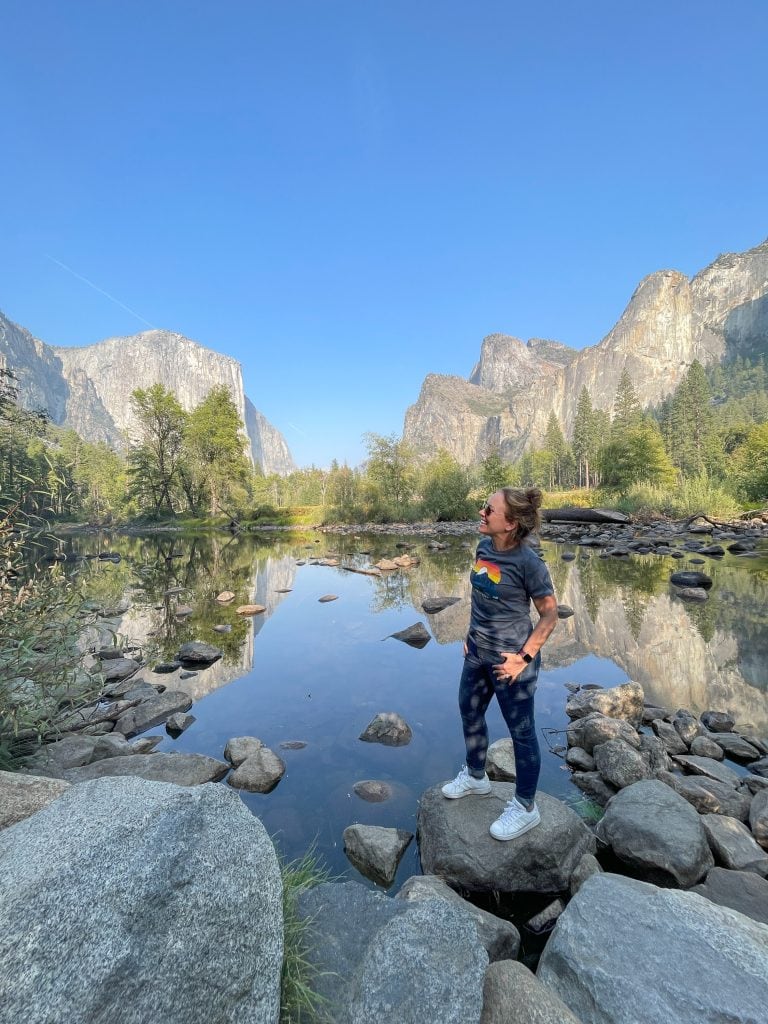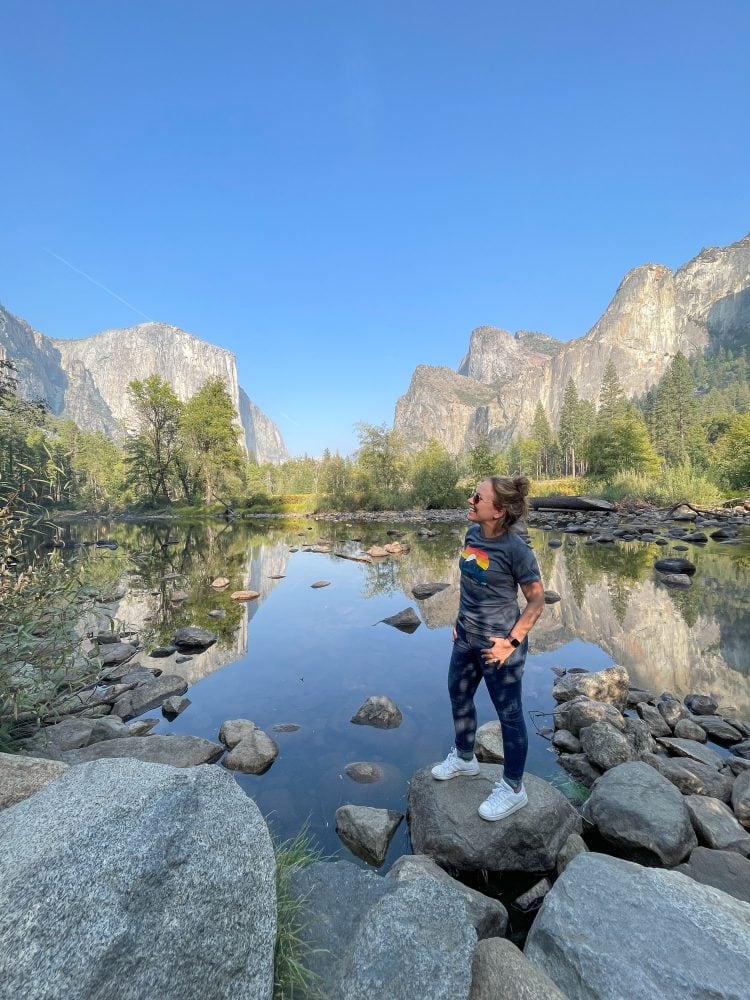 Ansel Adam's Photography Tour
My favorite excursion offered with Choice Touring during this trip with Globus was the Ansel Adam's Photography Tour. We spent a morning with Ansel Adams Gallery photographer, Blake Johnston, walking along the same paths as Ansel Adams. Blake was a captivating storyteller and even brought along a modern replication of a 4 x 5 view camera so we could experience photographing Yosemite in the same way Ansel Adam's would have experienced it.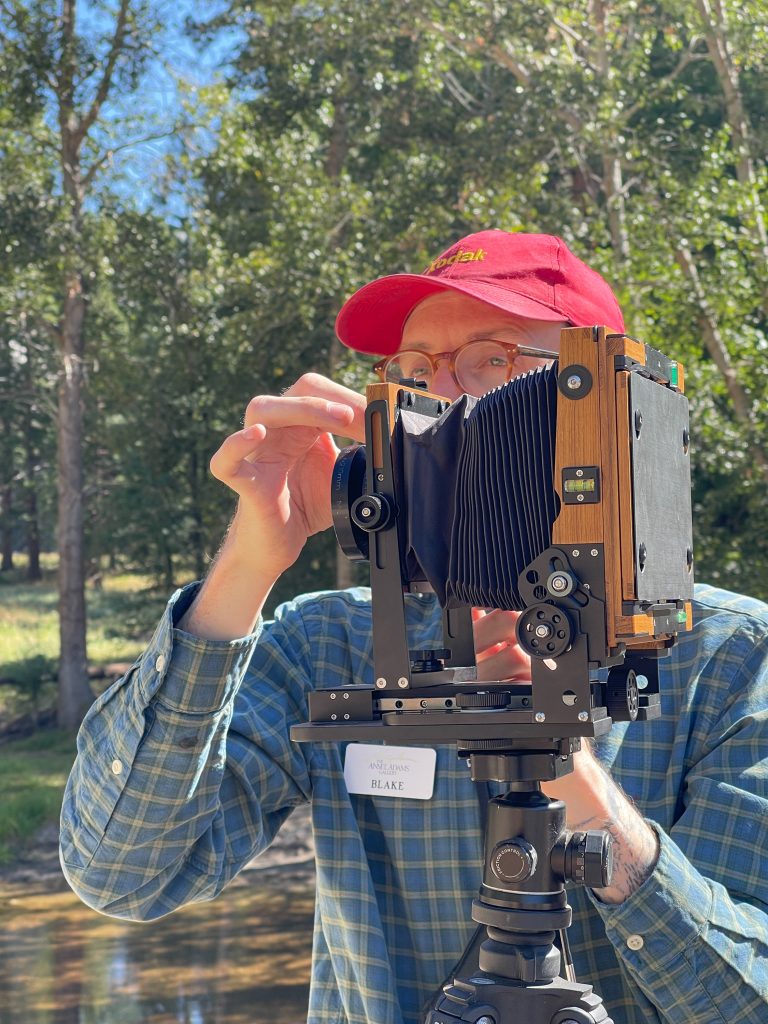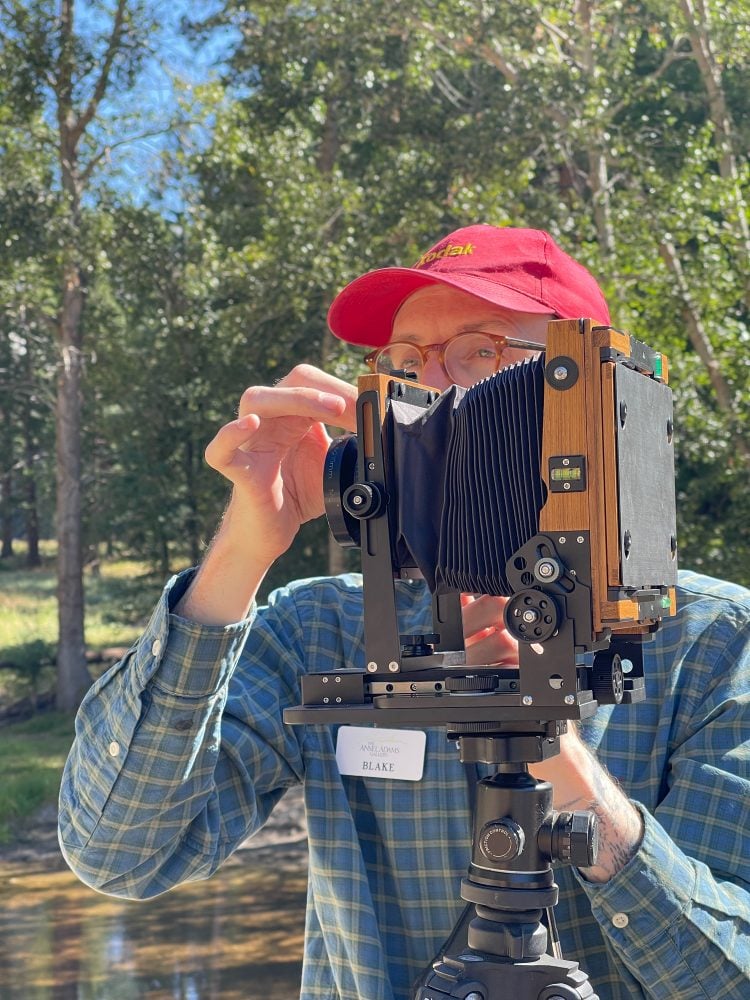 Mariposa Grove
During our last day in Yosemite, we had a free day during our Choice Touring so a couple of us booked a guided hike with Discover Yosemite to see the giant sequoias in Mariposa Grove.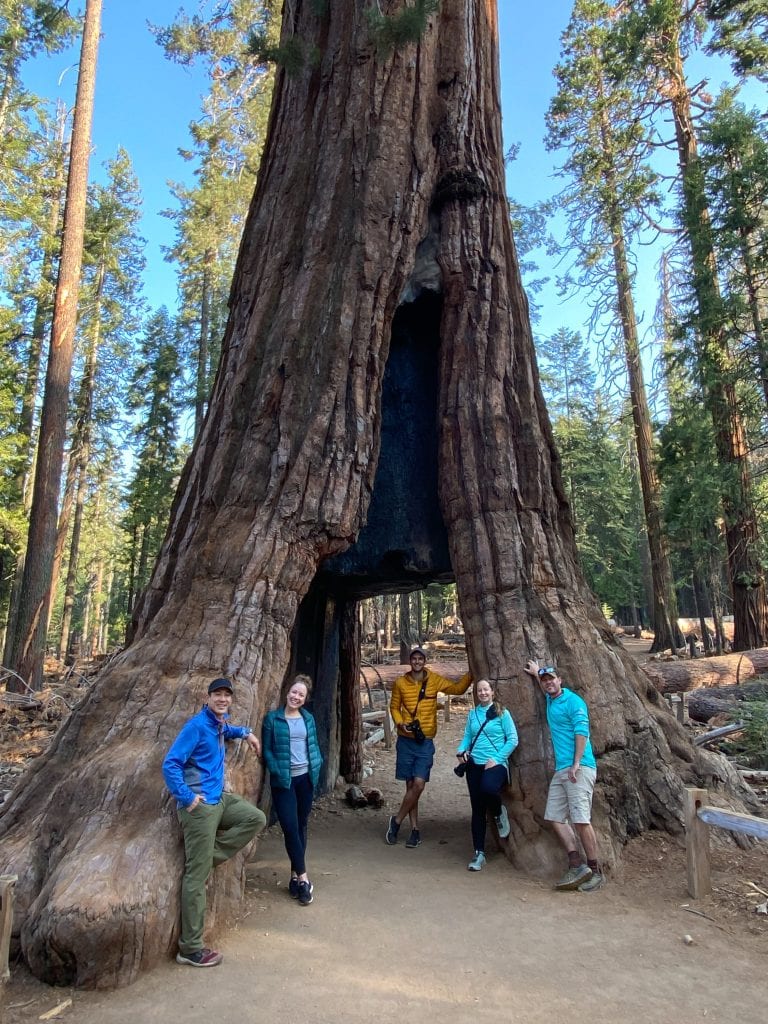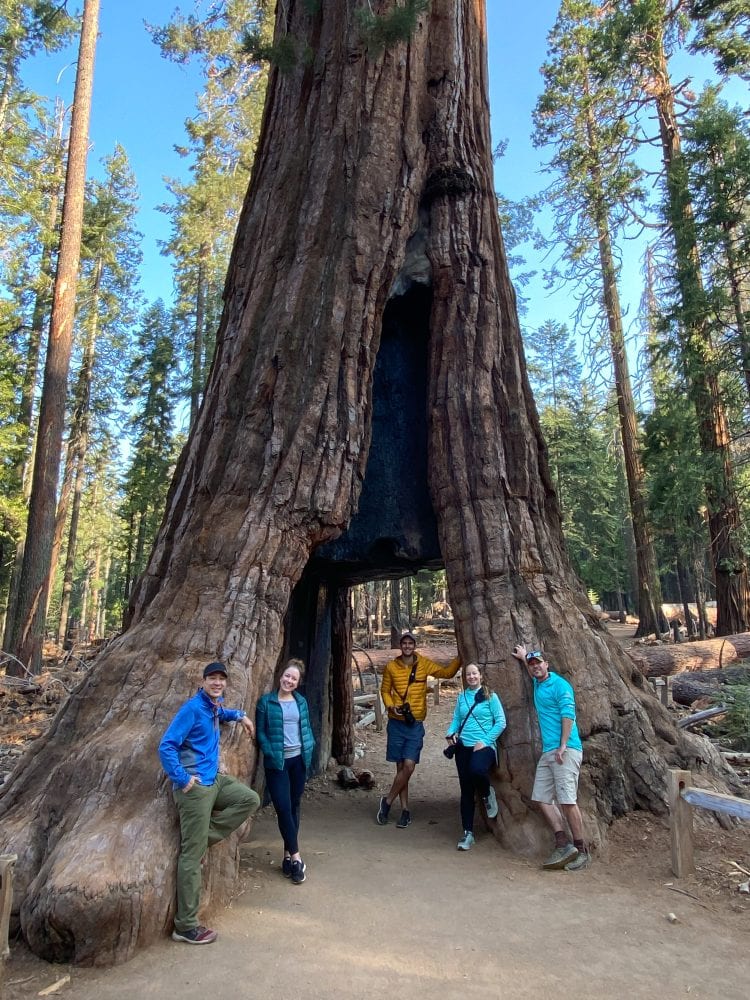 The guide new a private entrance so we could save a bit of time on our hike. Overall we trekked about 7 miles and were in absolute awe the whole time. Mariposa Groves is the largest grove of giant sequoias in Yosemite. Two trees here are some of the largest giant sequoias in the world. The sequoias here named Grizzly Giant is around 2400 years old!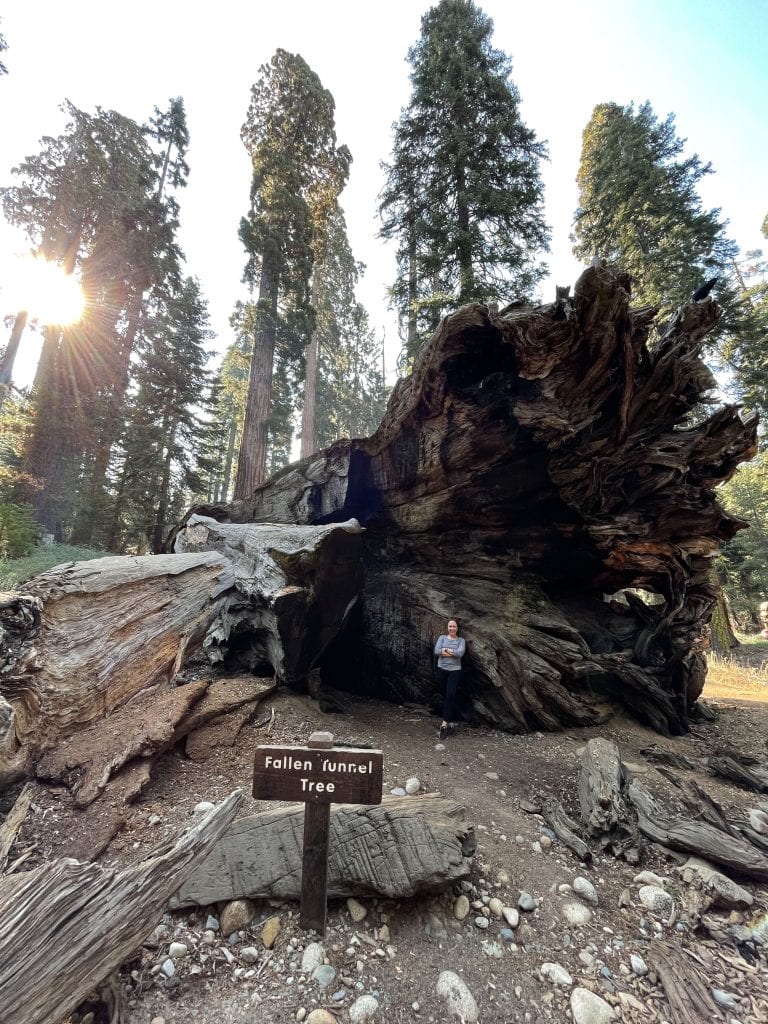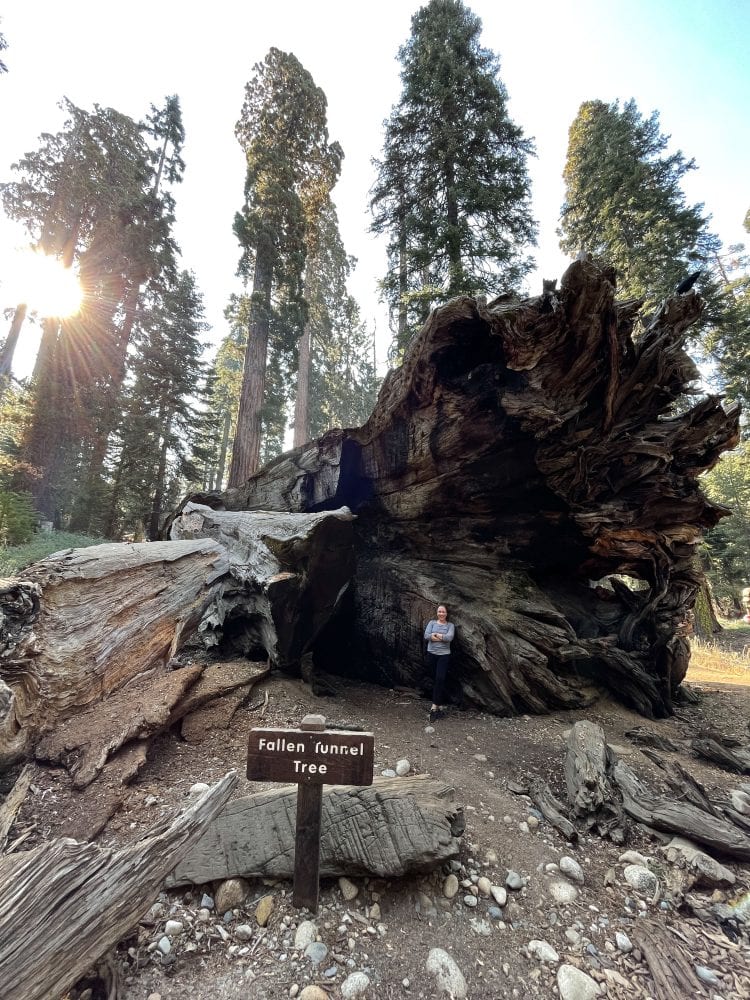 A Note About Health and Safety
This was one of the first trips I took since everything that happened since 2020. Some things that look different:
Proof of vaccination was required.
Masks were worn in the bus and public places.
We enjoyed a lot more outdoor activities (perfect time for visiting State and National Parks!)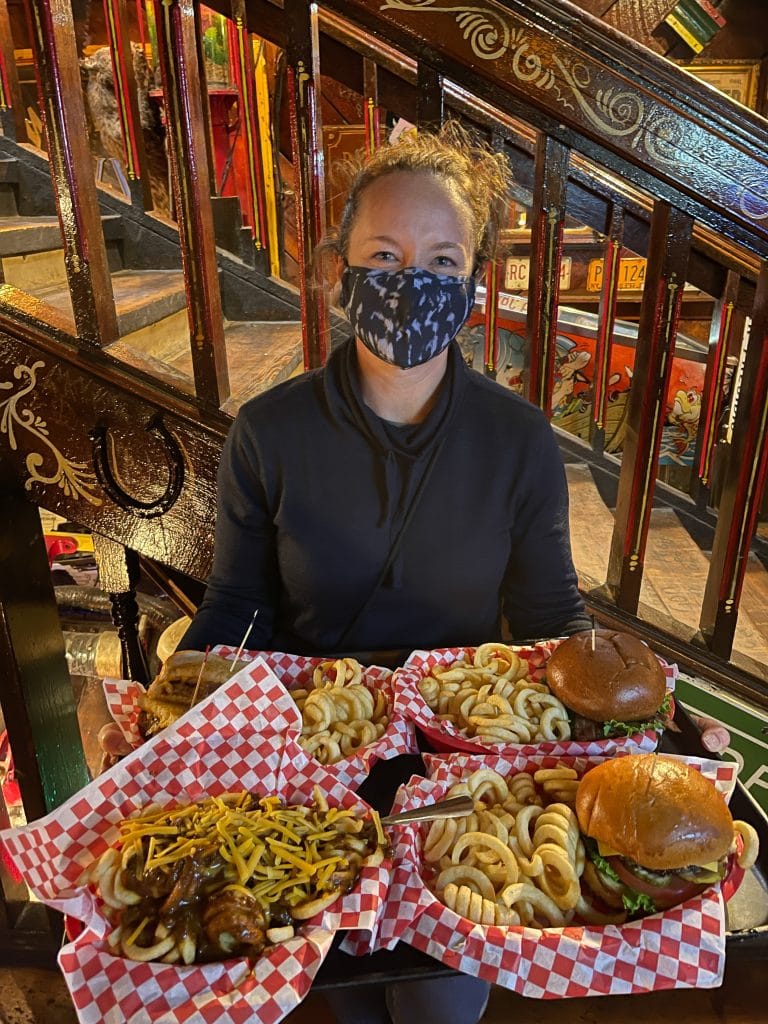 This post is part of a paid campaign in collaboration with iambassador and Globus. However, all views and opinions are my own.