Road trips have always been a popular way to travel in the United States. Especially with epic bucket list routes like Route 66, the Pacific Coast Highway, and the Natchez Trace. The ability to load up the car with all your road trip essentials and hit the road to anywhere is such a great feeling.
In the last decade, affordable flights brought travelers to more faraway destinations. But ever since 2020 threw a curveball to the travel industry, with the need for social distancing and sticking closer to home, road trips are gaining popularity again.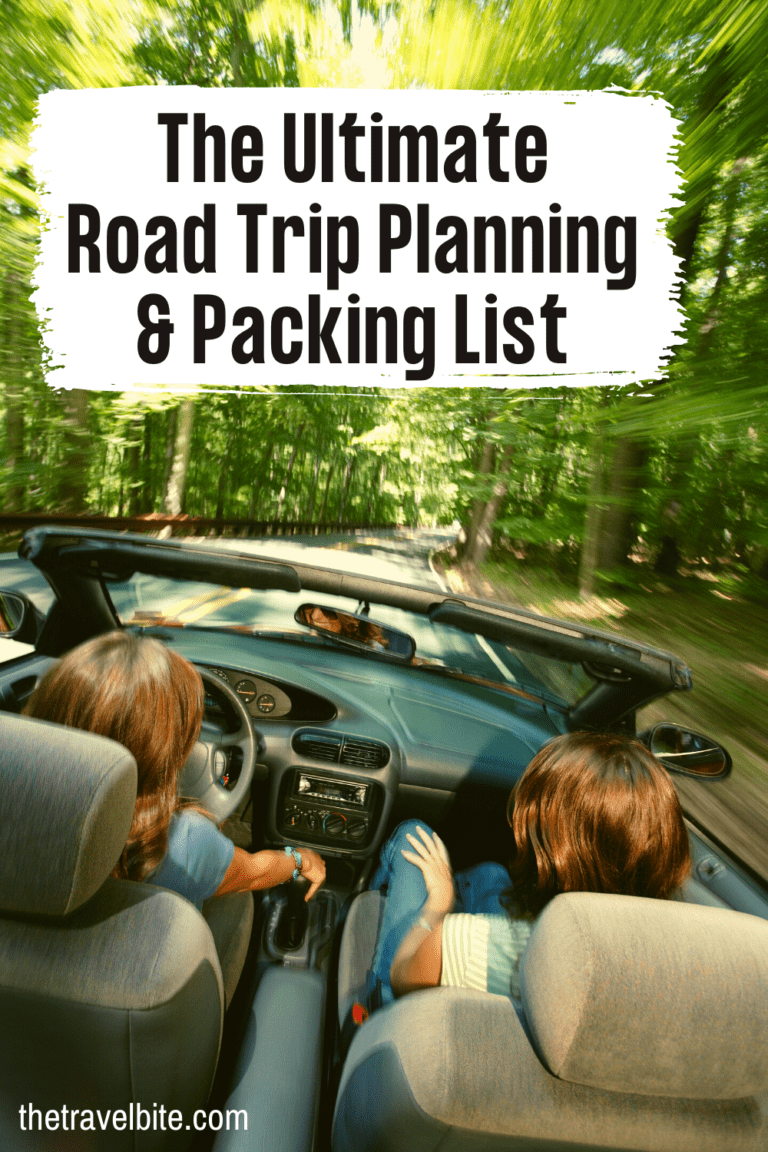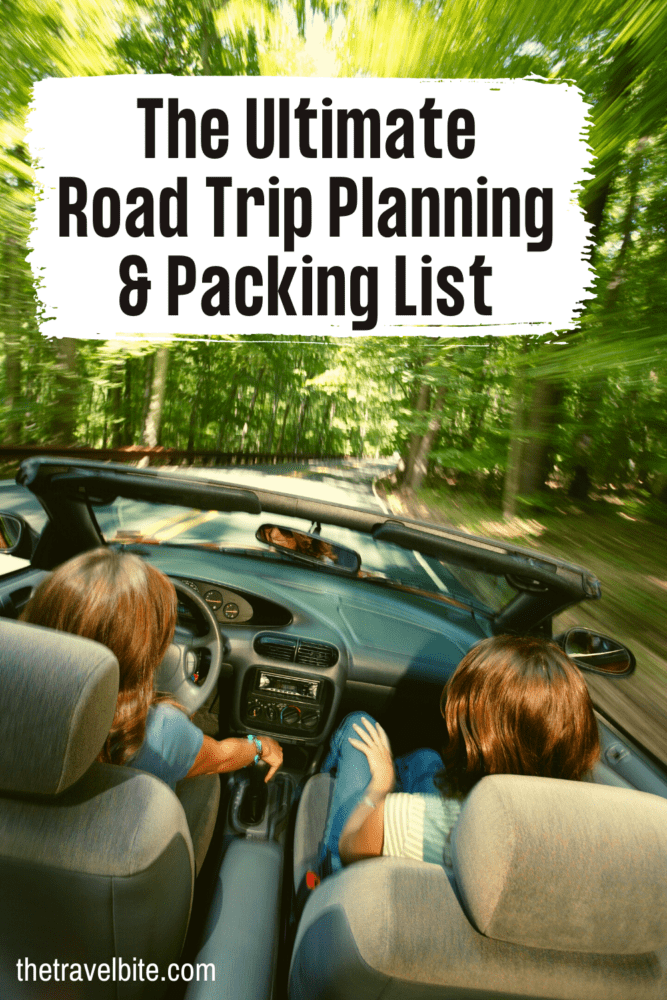 As we ease back into travel this year, with vaccines rolling out and hope on the horizon, we'd love to help you plan a fun and safer road trip vacation with our recommendations below.
My husband, Pete, and I have actually driven several epic road trips, including driving coast-to-coast across the United States, and driving the Cabot Trail in Nova Scotia. So, we know from experience what you'll need to pack and do to plan ahead.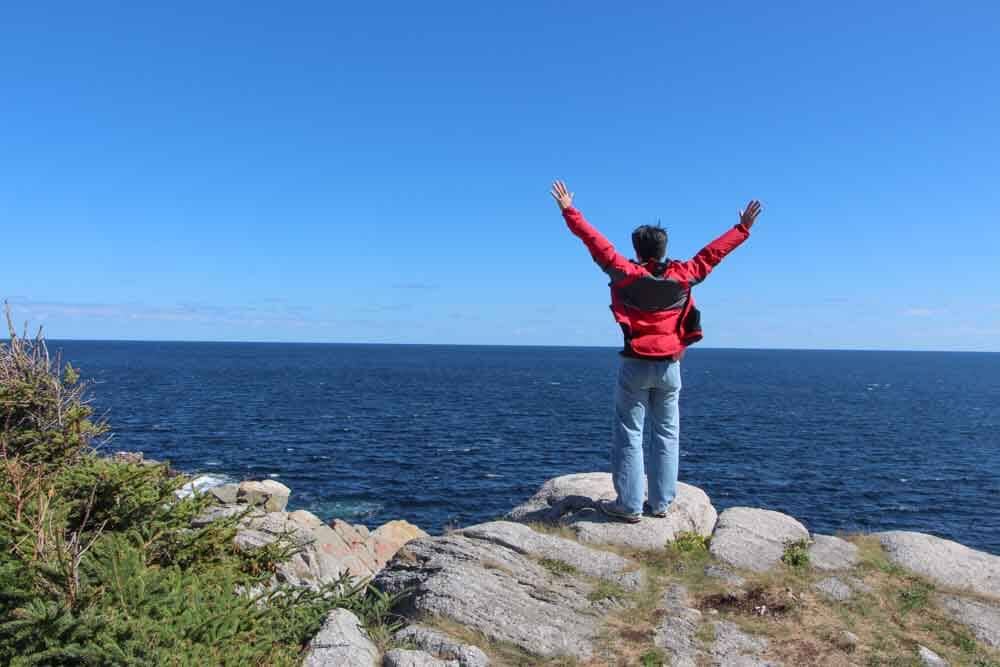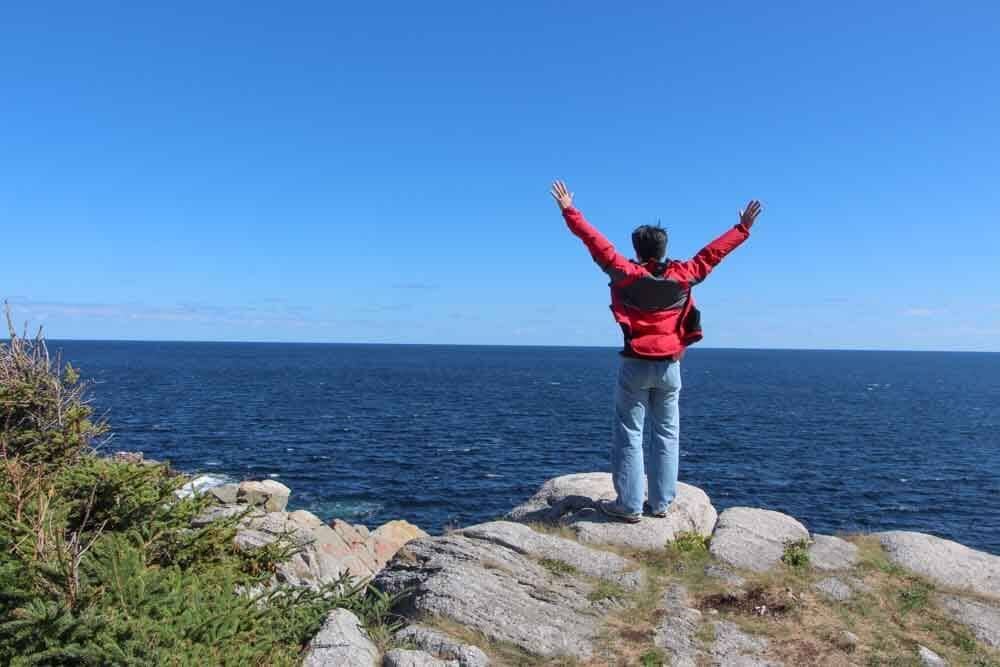 Research Your Destination
Every fun trip starts with a bit of research. And while it may sound like a chore, planning can be fun and build up anticipation for the trip.
Start a Pinterest board or Trello list to share with family members so everyone can contribute ideas. I always look to tourism boards first for local information, especially to see if there are any notices or restrictions to be aware of. But check a destination's hashtags on Instagram and Twitter to find local bloggers with personal recommendations for things to see and do.
To help you travel more confidently, look for hotels, restaurants and retail businesses that have the Ecolab Science Certified™ seal. Establishments that participate in the Ecolab Science Certified program are committed to a higher level of cleanliness through science-backed products and protocols so you can feel more confident about the places where you eat, stay and shop.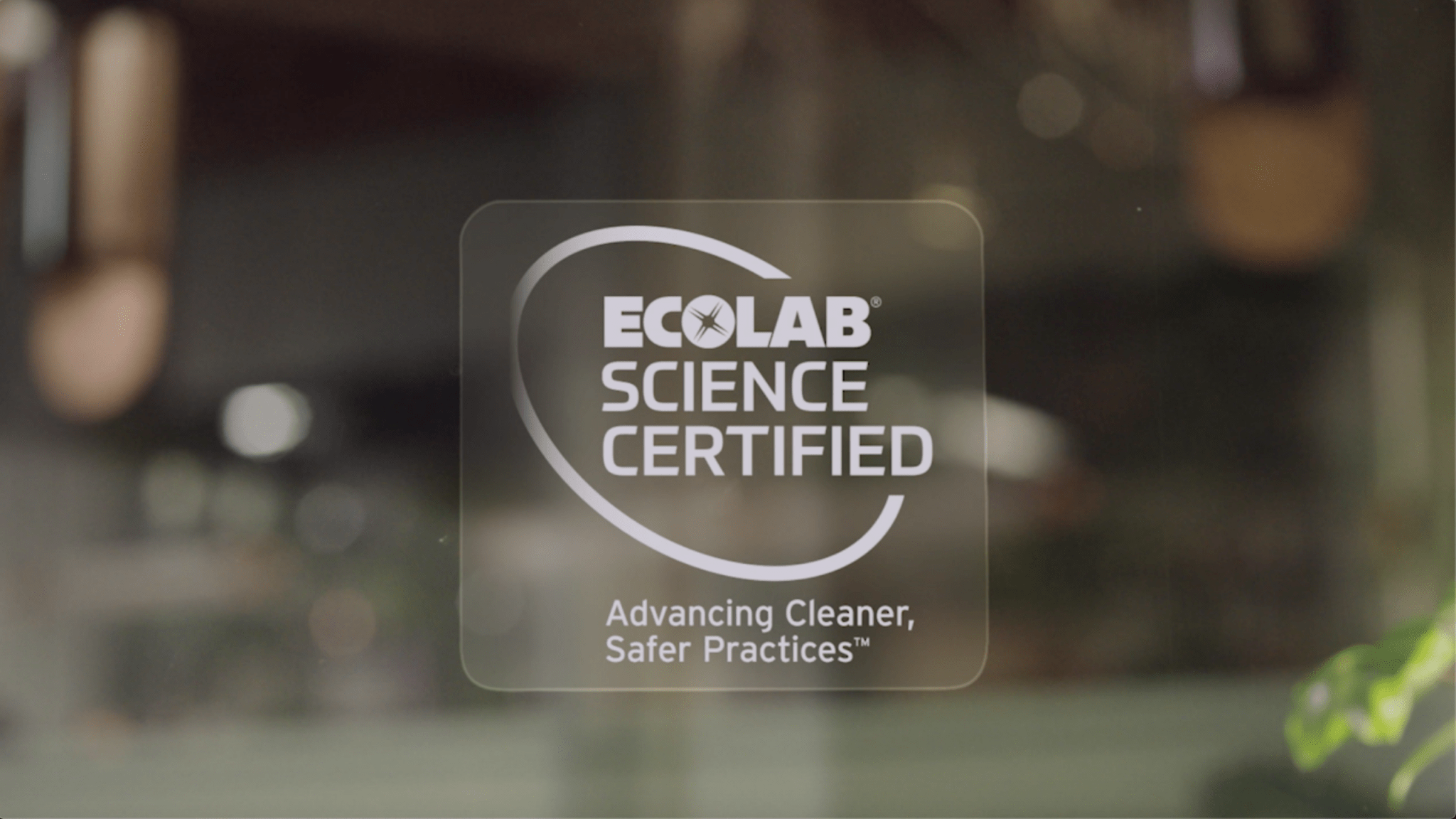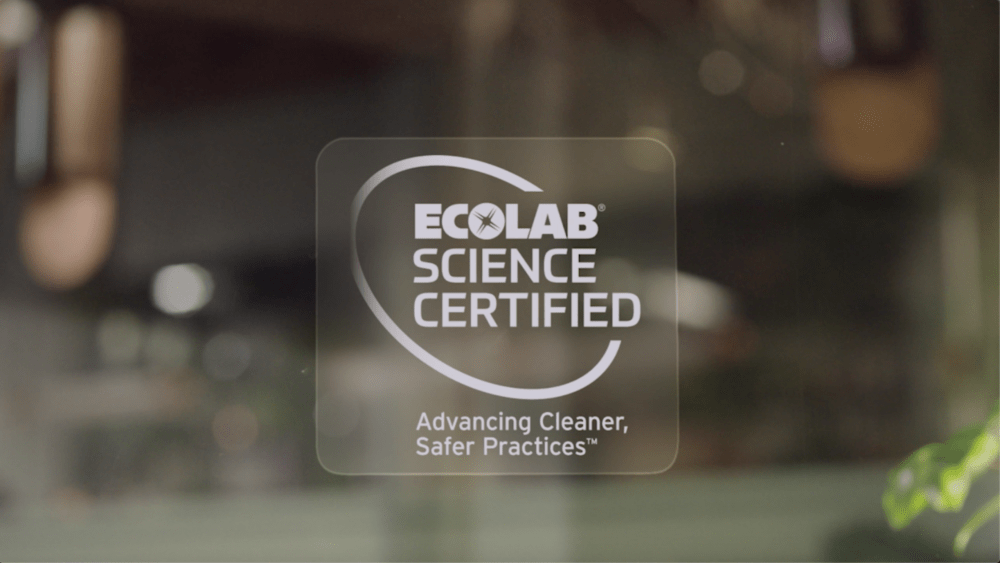 If you're not familiar with the Ecolab Science Certified program, the seal at a business means that:
They're using Ecolab's hospital disinfectants and food-contact sanitizers that are approved for use against the COVID-19 virus.
They require employees are trained on current public health and food safety procedures informed by CDC guidelines.
They're subject to an independent audit by an Ecolab food safety and public health specialist to verify protocols are being followed and products are being used correctly.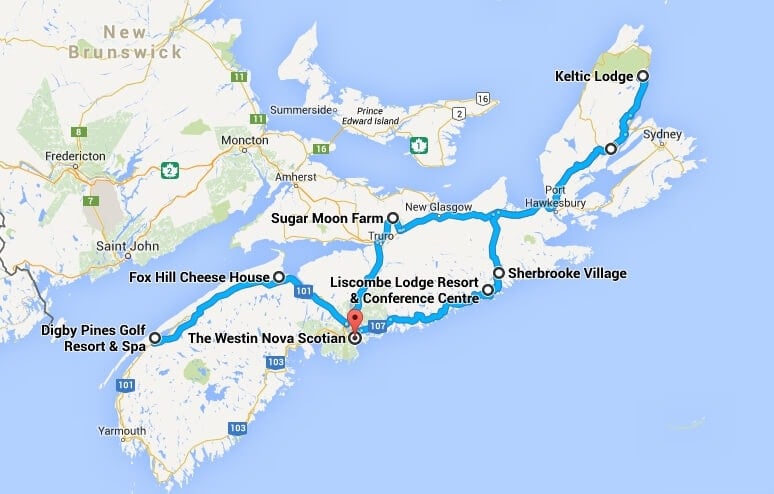 Plan Out Your Road Trip With Google Maps
I honestly don't know how we got anywhere before GPS was so commonplace. And Google Maps makes it even easier with the ability to plan and save multi-stop routes. You can save up to nine stops, including your starting point. Here's how to create a multi-stop route:
First, start by writing down a list of stops and places you want to see along the way to your end destination.
Then go on your computer (I find this easier to do on desktop than the app) and click on directions in Google Maps. Add your home address as your starting point and add your final road trip destination.
Next, look on the left below the destination, click Add and type in your first stop on the road trip. Don't worry about getting the exact order right as you can click and drag the destinations up or down to re-order them.
You can add up to 8 stops by repeating the step above.
Once your route is complete, you can save the directions and email it to yourself to open in the app once you're in the car and ready to go. It's that easy!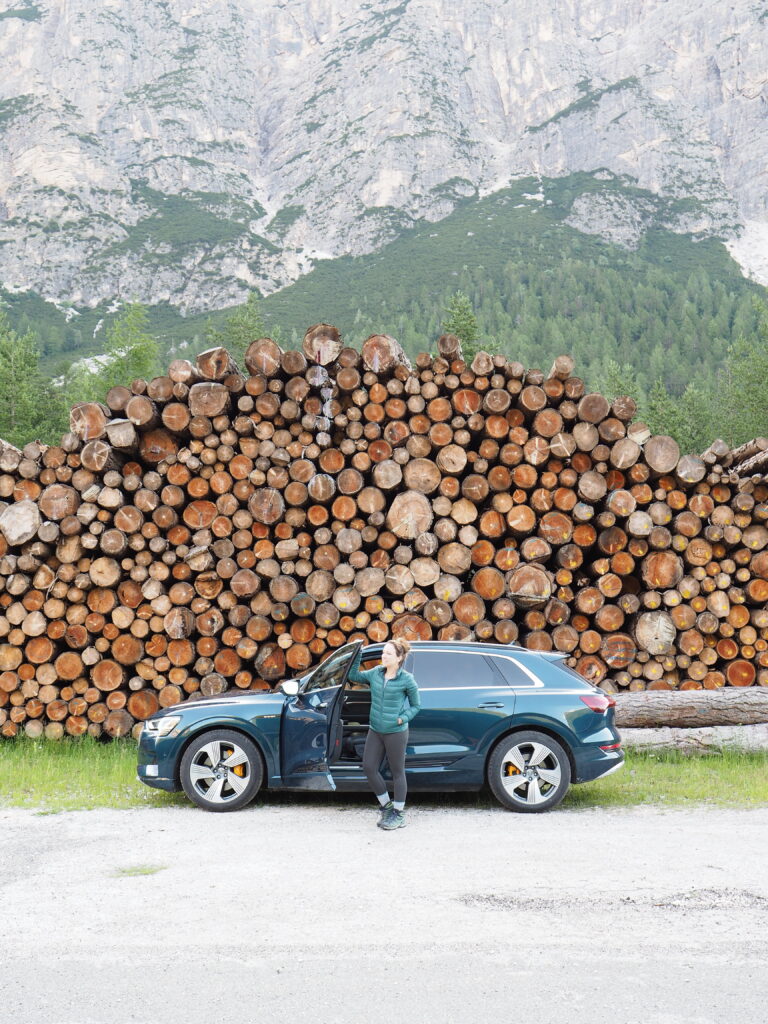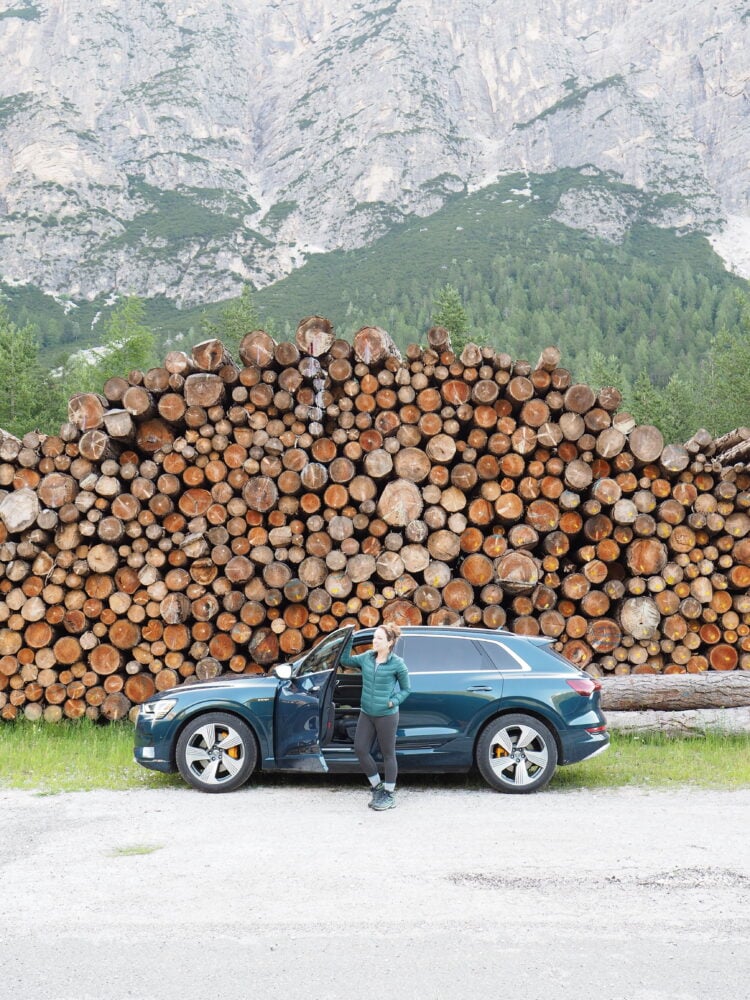 Tune Up Your Car
Whether you're renting a car or taking your own vehicle, it's a good idea to go through this checklist for safety, comfort, and basic maintenance items.
Check the tire pressure. Typically, the recommended tire pressure is listed on a sticker affixed to the driver's door jam. Also take a look at the wear and condition of the tire themselves. And don't forget to also check the spare tire.
Monitor the vehicle's fluids: check the coolant, engine oil, transmission fluid, and windshield wiper fluid.
Make sure the windshield wipers are in good condition and replace if needed. Add a coat or RainX to the front windshield too. This helps visibility not only with rain, but also with the easy removal of bugs from the windshield.
See if your auto insurance has a roadside assistance add-on, and if not, purchase one.
Double check the glovebox to make sure you have the car registration, auto insurance policy, and car manual.
Add an emergency roadside kit to your trunk or hatch that includes jumper cables, a portable car battery jump starter box, and flashlight.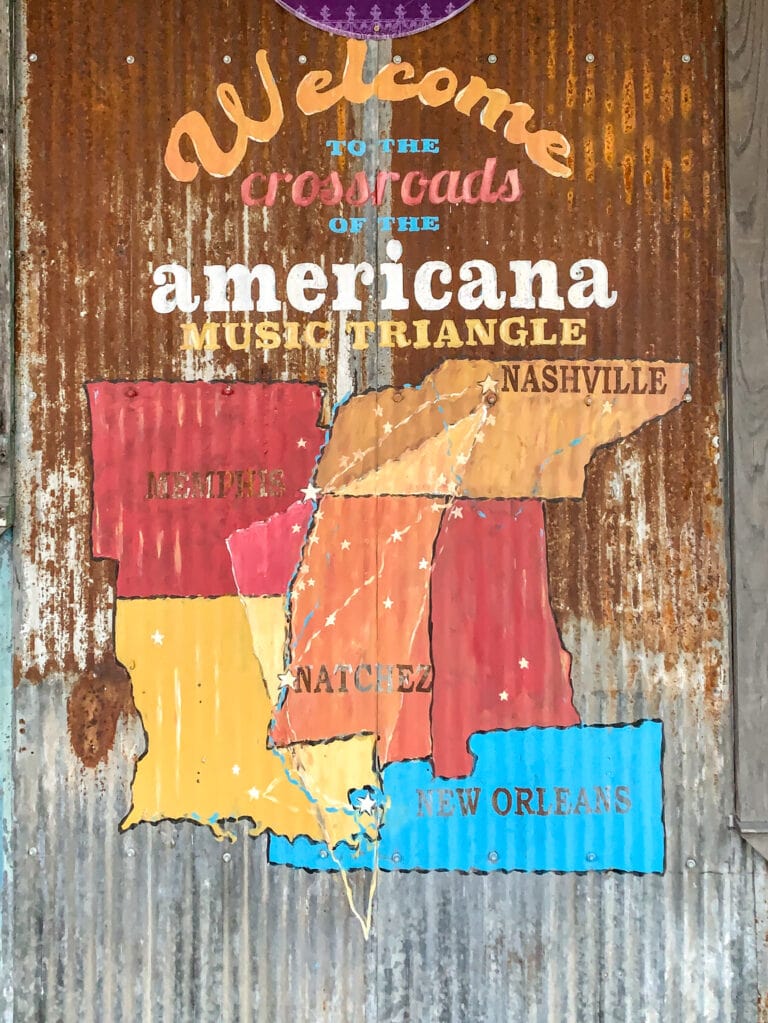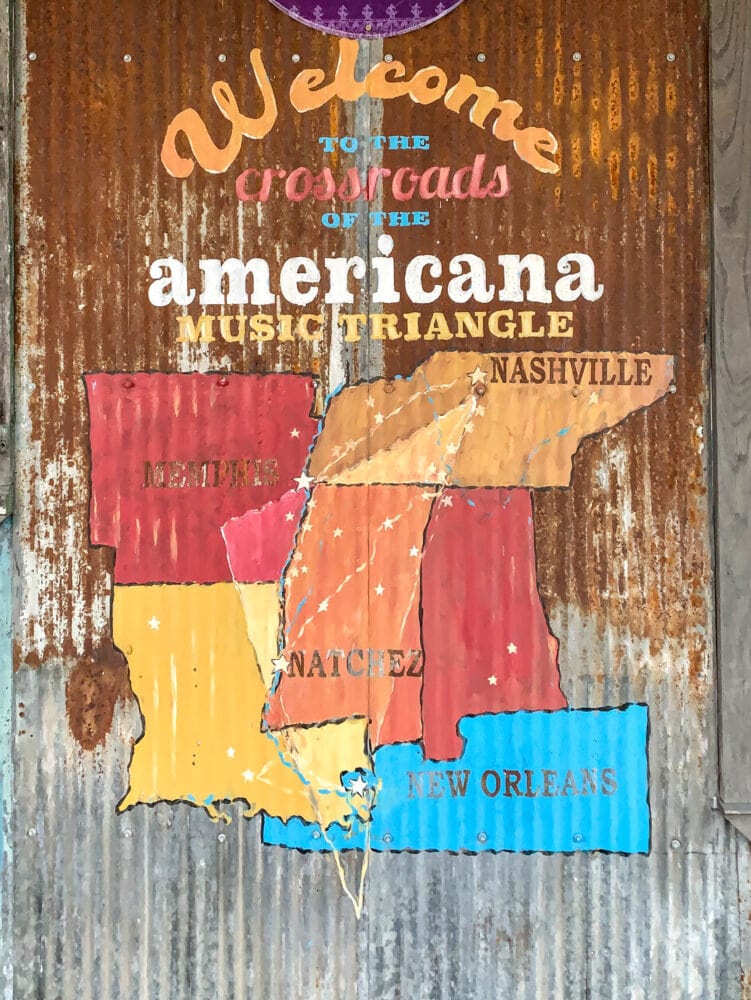 Road Trip Entertainment
Whether you're driving for just an hour, or hitting the road for most of the day, it's always a good idea to plan some good listening entertainment.
Create a road trip playlist on your favorite music streaming app, subscribe to the latest popular podcasts, and check out audio book downloads from your local library. Be sure to download audio files to that you can listen to them offline in case you go through remote areas.
It's also a good idea to bring a set of headphones in case someone wants to listen to something different than everyone else. Personally, I like the shared experience of listening to music or an audio book and have only one hard rule: always let the driver pick the entertainment.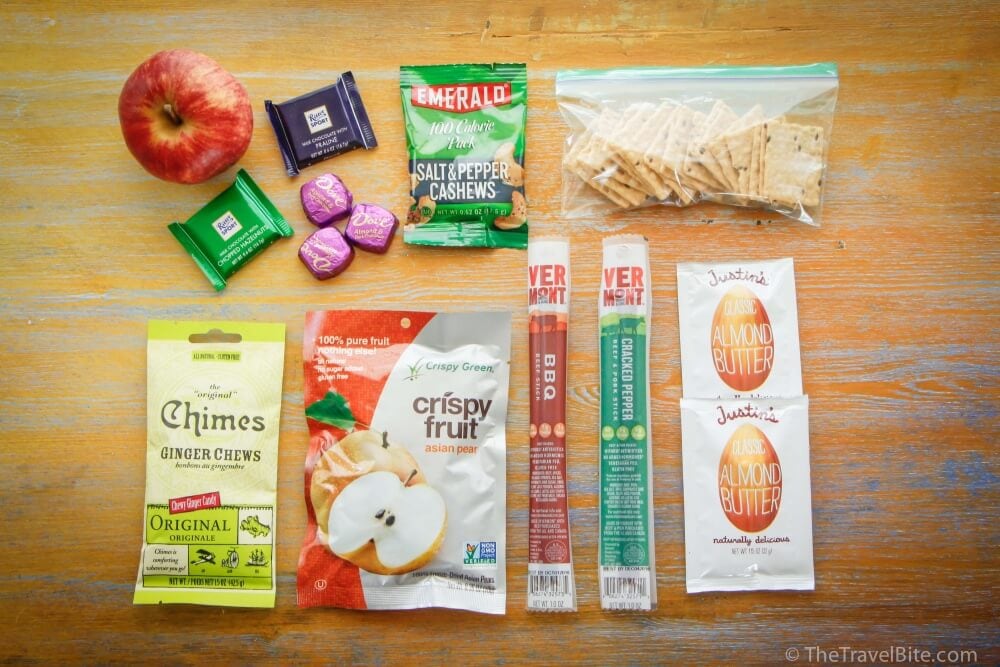 Pack Some Snacks
I travel for food, so we plan our route along some delicious stops. But sometimes there are long stretches of road without any decent food options. And having snacks or sandwiches packed are such a welcome treat instead of foraging through the pre-packaged food aisle at the gas station.
If you're going on a really long haul, think of packing a picnic. Sandwiches are always good and easy to eat in the car without making a mess. Sometimes if we're on a multi-day trip, we'll find a sandwich shop or deli and pick up sandwiches to-go if we're already away from home.
When we drove across the United States for Race Across America, we had some pretty rural areas to drove through. So we also picked up tortillas, avocados, and canned black beans with the pull top to make easy shelf-stable bean burritos.
In Thailand, road trip snacks looked quite different. Roadside vendors would sell bags of fresh cut fruit like mango or pineapple. And some would grill large bamboo shoots filled with sweet sticky rice and sweet bean.
So truly, you can pack whatever you'd like to eat! Think of it as building a picnic. Bring a cooler or small insulated lunch box for the items that need to be kept cold. If you're planning ahead on what snacks to buy and pack up from home, here's an idea list for you to keep in mind.
Healthy Snacks: turkey or ham sandwiches, baby carrots, cucumber slices, grapes, snap peas, apricots, pretzels, apples, pears, bananas.
Protein Snacks: peanut butter and jelly sandwiches, peanuts, shelled pistachios, almonds, cashews, beef jerky, string cheese, deli meat roll-ups, protein bars.
Fun Snacks: trail mix, chocolate covered peanuts, yogurt covered pretzels, cookies, M&Ms, gummy bears, Goldfish crackers, jelly beans, chips.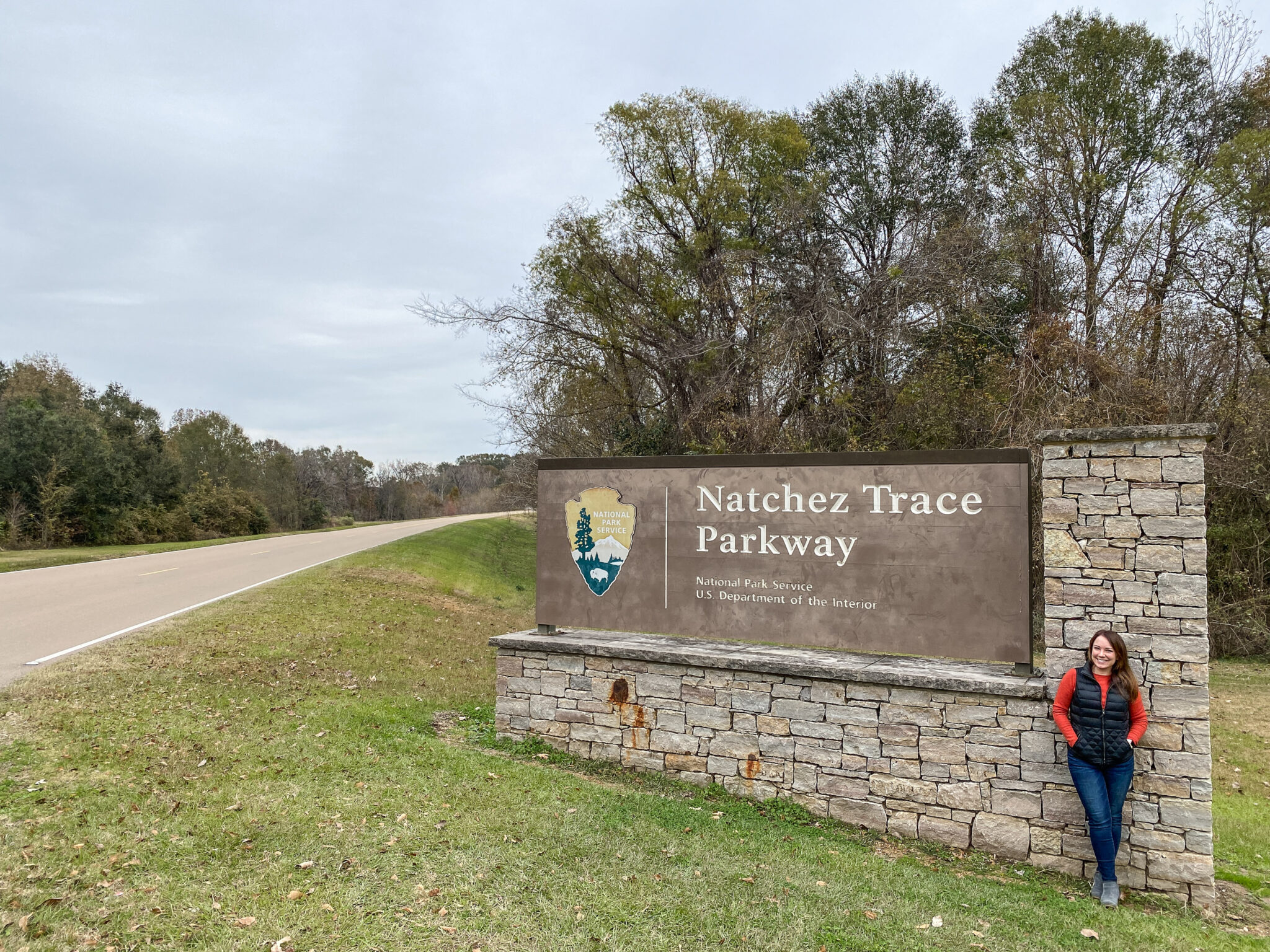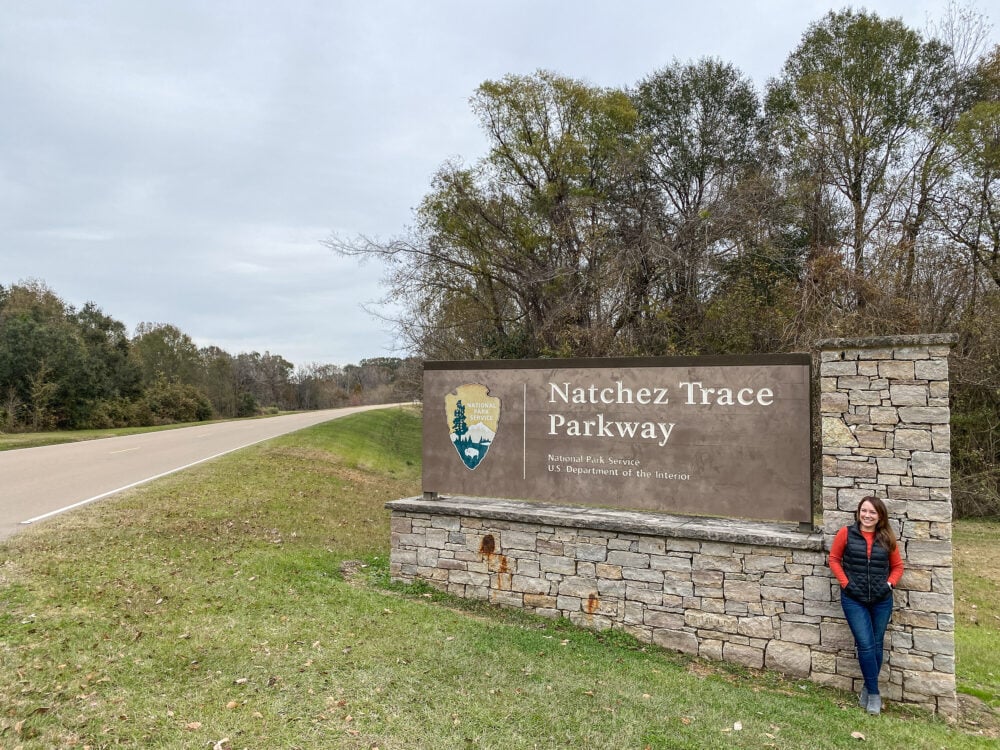 Road Trip Essentials: Ultimate Road Trip Packing List
Admittedly, I tend to overpack when I go on a road trip. Without the same size restrictions there are on planes, sometimes it feels like I pack everything but the kitchen sink! And, of course, what you bring for clothes will depend on the weather, length of stay, and type of activities you'll be doing.
Personally, I like to pack cozy clothes for road trips. Anything that is stretchy and comfortable that allows movement. My road trip essentials typically include packing a clean shirt for every day, leggings and jeans that can be worn more than once, and one or two nice outfits in case there's a dinner occasion to dress up.
In addition to clothes, we've also included a list of accessories and other items we've found useful on road trips. Use this list as a guide, but don't feel the need to bring everything.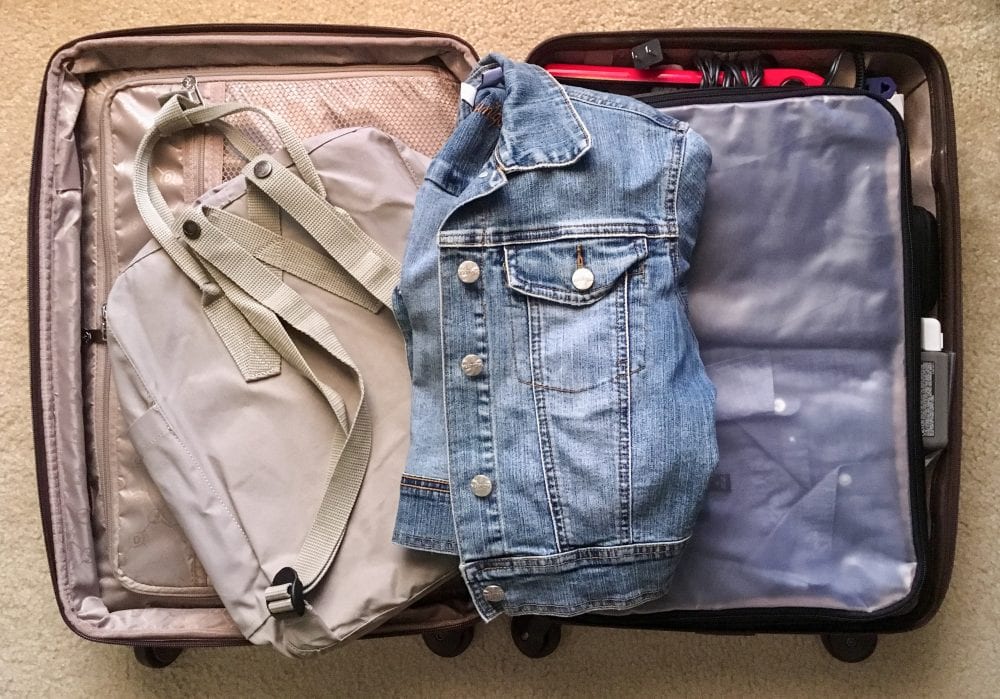 ROAD TRIP ACCESSORIES
trunk organizer
flash light
small cooler
trash bags
hand sanitizing wipes
UV window shades
water bottle
travel mug
phone charging cables
sunglasses
hair tie
headphones
first aid kit
vitamins and personal medications
pen and notebook
UV protective sleeves or gloves
daypack or backpack
camera (unless you use your phone)
towel
blanket (for warmth or picnics)
travel pillow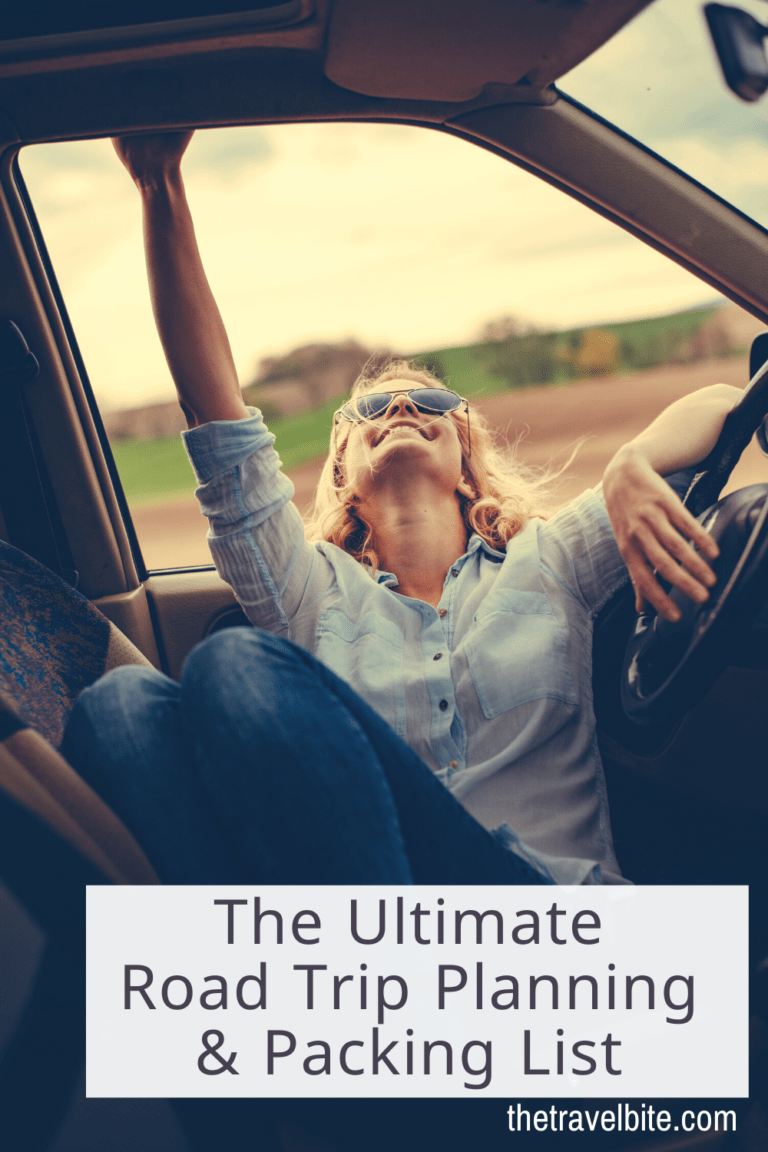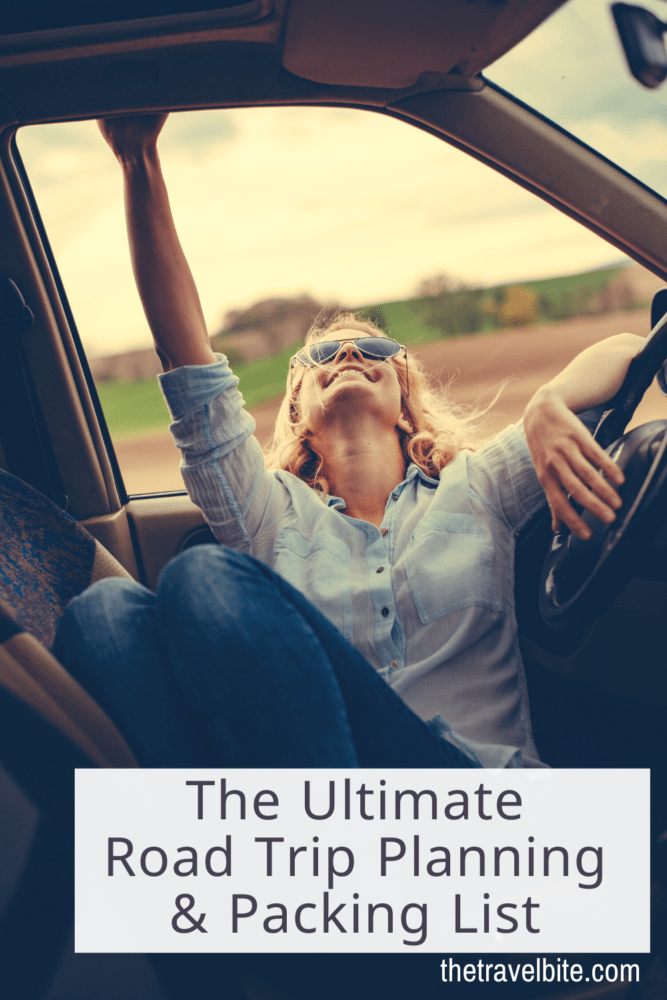 CLOTHES
t-shirts
tank tops
button up shirt or blouse
sweater or pull-over
rain jacket
fleece jacket
leggings or athletic pants
jeans
shorts
dress pants or skirt
pajamas
slip-on shoes or sandals
athletic sneakers or hiking shoes
socks
swimsuit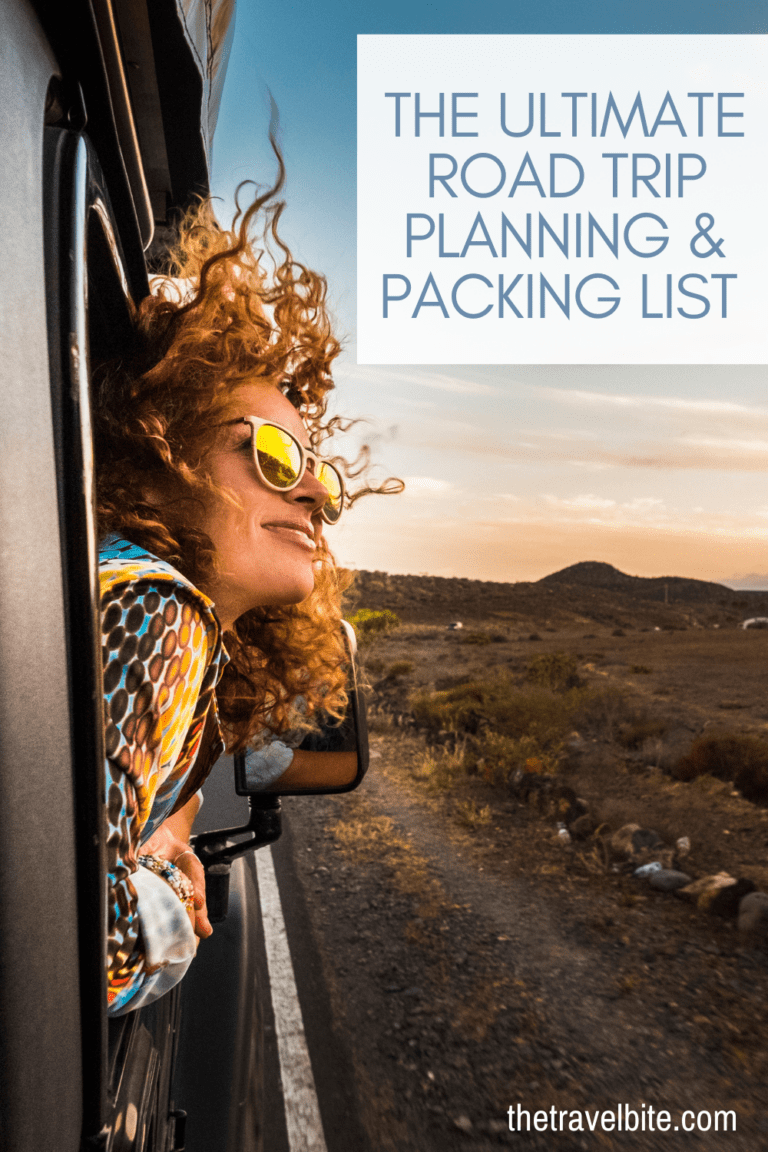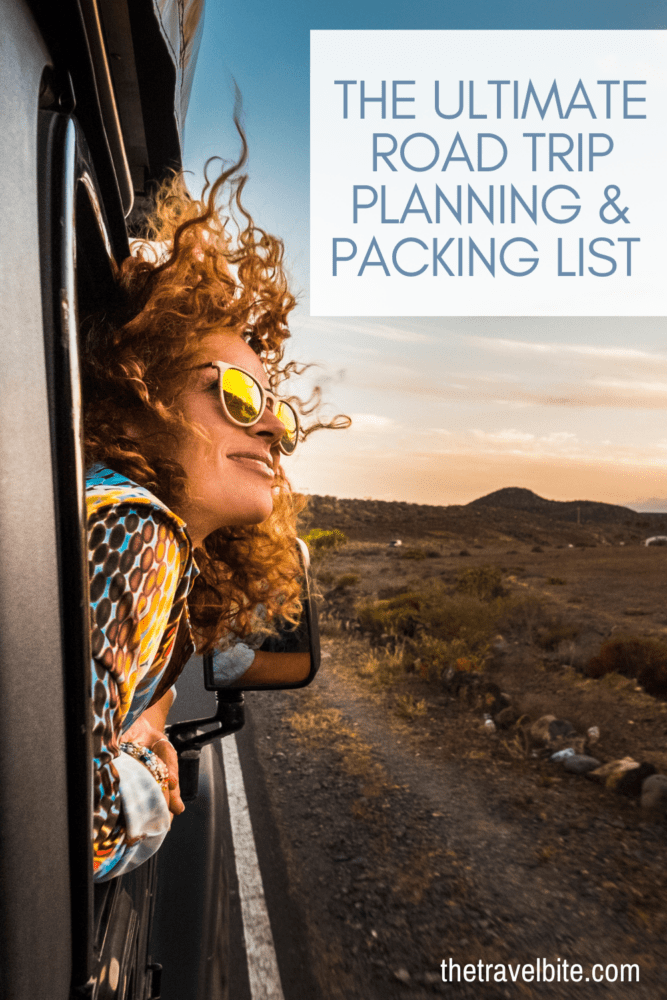 TOILETRIES
shampoo
conditioner
soap
toothbrush and toothpaste
lotion
sunscreen
face wash
razor
hairbrush or comb
deodorant
makeup and other personal skin care items
We hope this packing list and road trip tips help you plan the ultimate road trip vacation this year! If you have any questions, or tips of your own, let us know in the comments below!
This post is sponsored by and created in collaboration with Ecolab.