One of the things I love about tasting new foods when I travel is it seems to be the only thing left on earth that is reserved for experiencing in it's native county. Sure, in this global economy we can have just about anything shipped from door-to-door, but not everything. I might be able to find a few South African wines at a local store, but certainly not biltong or springbok. I might be able to bring home a recipe for an egg custard milk tart to make at home, but it won't taste the quite the same without the exact ingredients and local cooking nuances.

In order to truly experience a country, you've got to taste it.
So, if you're planning a trip to South Africa, I'm sure you've heard of the "Big 5" animals to look for while on safari. Well, these are my "Big 5" foods for you to taste.
1. Biltong: What prosciutto is to Italy, biltong is to South Africa. You may hear it described as a sort of beef or game jerky. But I can assure you it is much, much better. It's softer to chew (perhaps more fresh?) and definitely more flavorful. While I might compare regular jerky to gnawing on tough leather, biltong is like having a juicy steak in your back pocket ready for consumption. It packs a punch of umami and leaves you craving more. A regular picnic staple for going out on safari, biltong is usually accompanied with dried apricots, roasted nuts, and a "sun downer" which, for me, was a fine gin and tonic.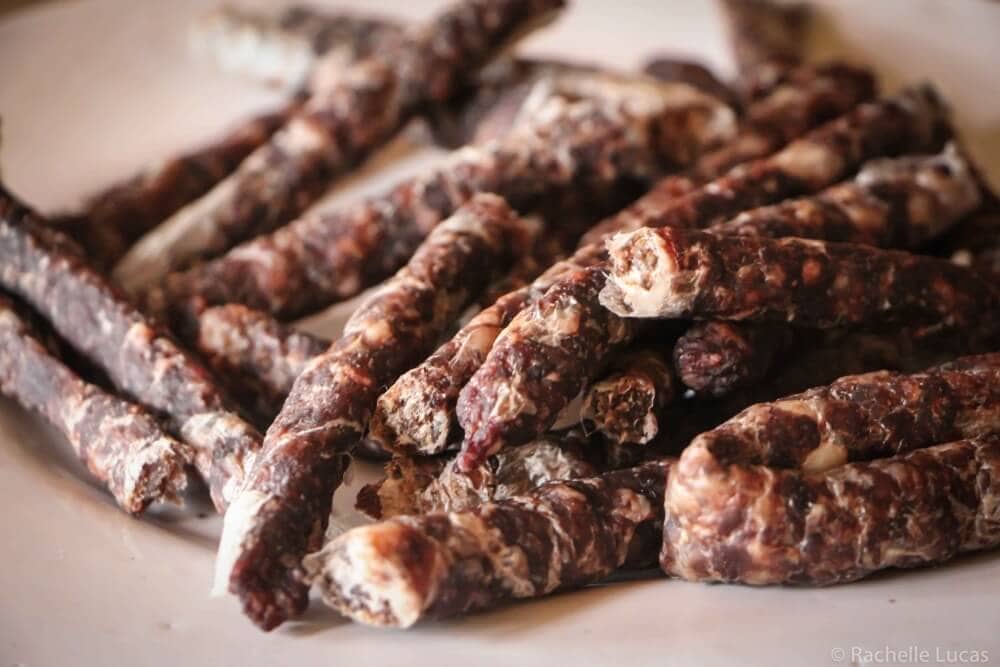 2. Franschhoek Wines: If you love wine, and have dreamed of the lands where bountiful vineyards sweep across a lush green valley surrounded by mountains, you've dreamed of Franschhoek. Their French history has influenced their wine making, producing some exquisite full-flavored wines. Just one look at the majestic panoramic landscape will leave your jaw hanging and your heart hoping that you'll never leave. The great thing is, there are some fantastic places to stay and immerse yourself in this wine-lover's enchanted garden. I recommend taking a look at Le Quartier Francais, Vrede en Lust, and Delaire Graff Estate when making plans for your accommodations and dinner.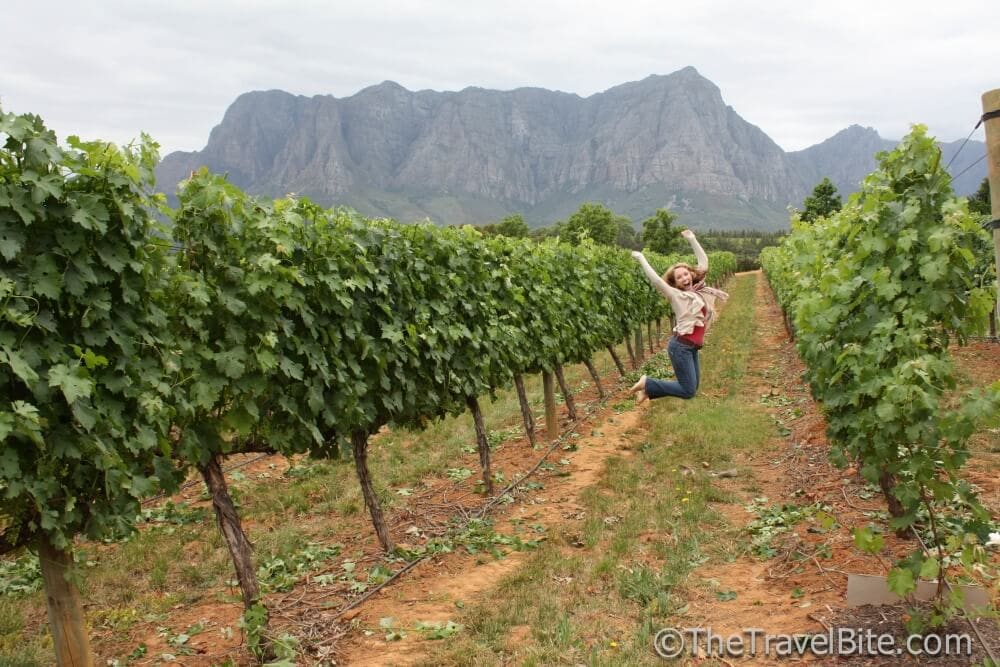 3. Bunny Chow: This is not what it sounds like. There are no bunnies in bunny chow and it's not animal feed that you'd pick up at a farm store. This is pure comfort food. A rich Malay chicken or lamb curry with chunks of carrots and potatoes drenched in a delicious blend of spices. The best part is that it's traditionally served in a hallowed out loaf of bread that soaks up all the flavorful sauce.
4. Game Meats and Braai: If you're a steak-lover, then you have to try some of South Africa's game meats such as kudu, springbok, and ostrich. And the best way to taste them is at a braai, a traditional South African barbecue. Don't be afraid. This won't be like an episode of Bizarre Foods, I promise you. Instead, it will be like a great steak-tasting. If you're a fan of filet minion, try Springbok. It is a sort of antelope that is similar in taste to this tender cut of steak. Kudu is more like dear, with a rich and gamey flavor. Ostrich was probably my favorite as it's the leanest red meat available. Even though it's a bird, I assure you, it's red meat. Order it sliced thin carpaccio style for a great appetizer.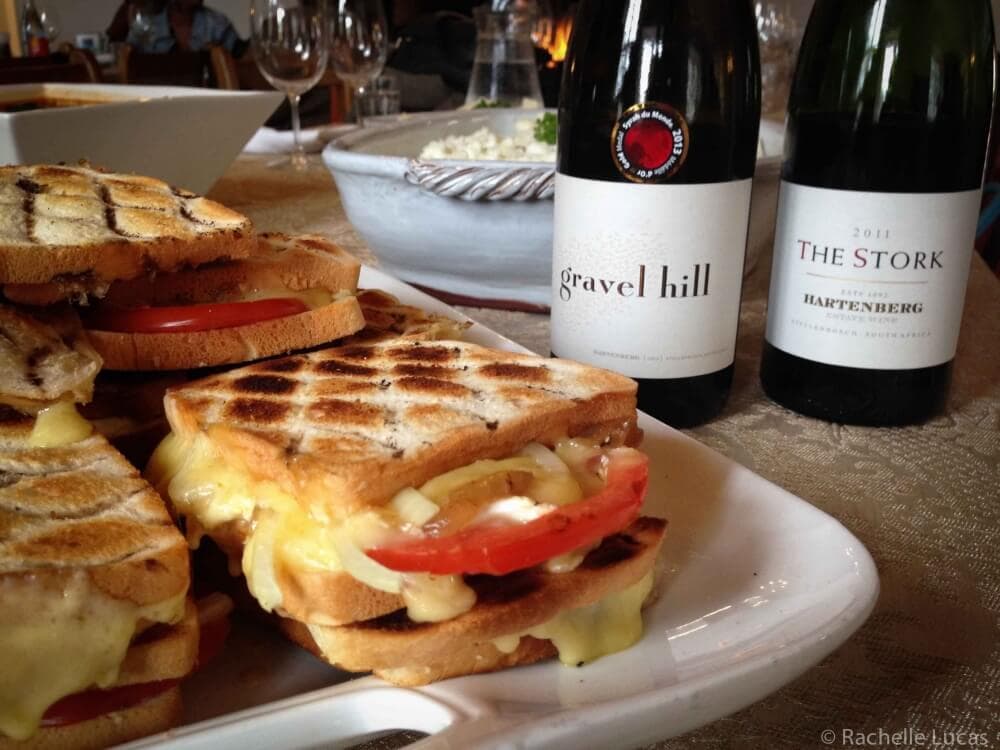 5. Malva Pudding: Saving dessert for last, my one and only sweet on this list doesn't have a sexy name, but when you taste it I promise your eyes will roll and moans of pleasure will pass your lips. This delicate sponge-like cake is served warm and melts in your mouth like a fine chocolate with hints of butter and vanilla. It's made with apricot jam, soaked in a caramel-like sauce, and drizzled with a vanilla infused creme anglaise. While having dinner with friends at The Marine in Hermanus, we ordered a malva pudding to share at the end of our meal. Take my advice. Don't share this dessert. Indulge in one of your own.