Everyone could use a little pampering every now and then, and I love having my homemade vanilla coconut sugar scrub ready at my sink for a quick spa fix anytime I need it.
Sugar scrubs are quite easy to mix up at home. And the scent of this one below reminds me of my spa day at sea on a cruise. The subtle hint of coconut and the comforting aroma of vanilla are quite heavenly.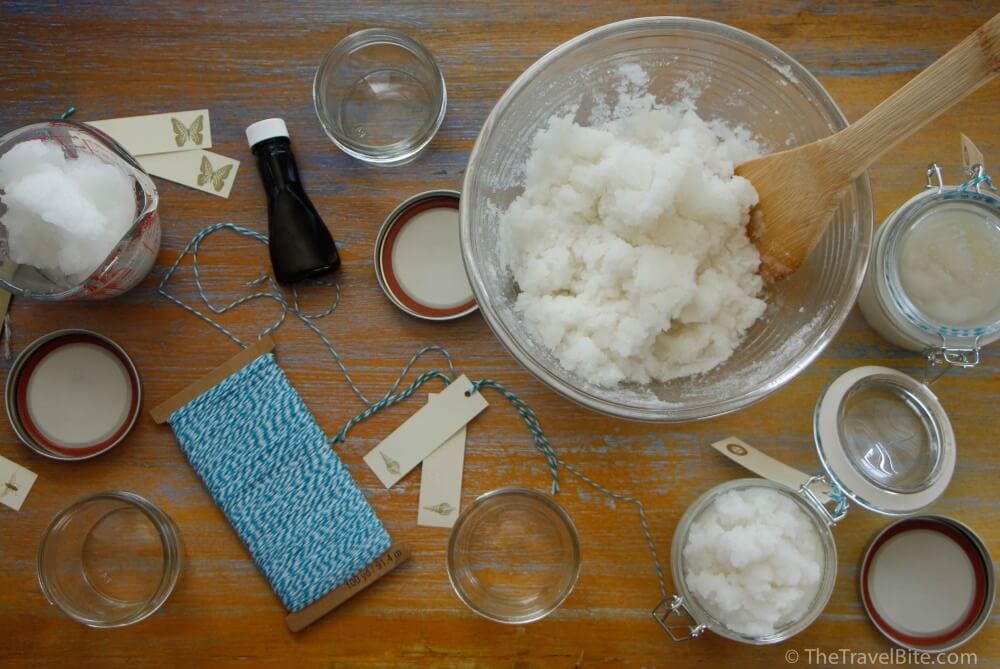 The reason I love sugar scrubs is that they're great at exfoliating while the little bit of oil is a good moisturizer. I keep a little jar of this vanilla coconut sugar scrub right by my bathroom sink to use on my hands, elbows, and even my lips (it tastes yummy!).
However, I would not recommend using this on your body as the coconut oil is a bit too heavy and might leave you feeling a bit greasy. But it is divine for using to smooth and soften your lips and hands.
The recipe I have below makes a pretty big batch, so I'll typically store them in small mason jars to have as ready-made gifts. That way both you and your family and friends can enjoy a little spa time at home.
You can use these little jars of scrubs for stocking-stuffers, easy DIY gifts for teachers or your salon stylist, even for baby showers and weekend brunches too.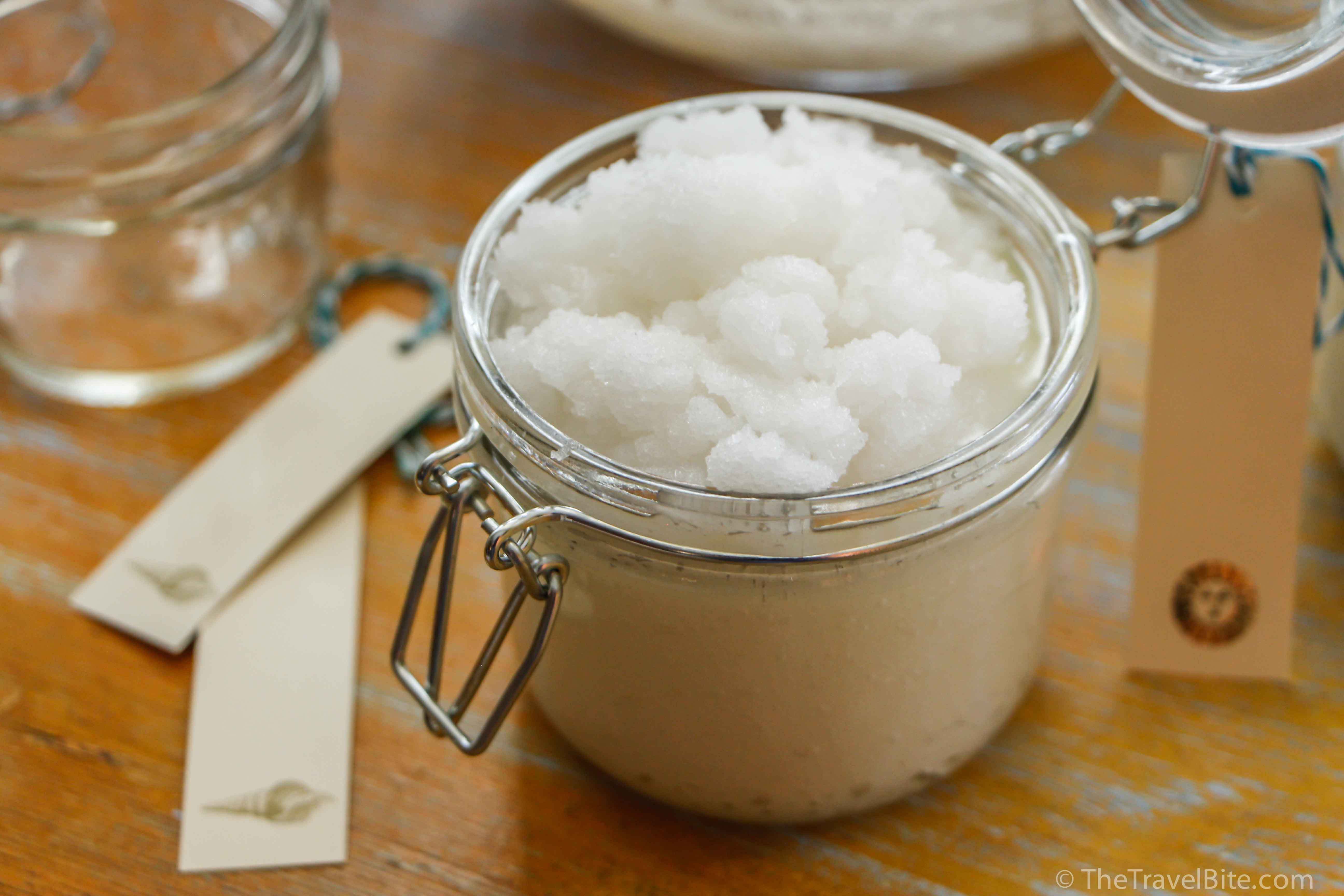 Vanilla Coconut Sugar Scrub Recipe
Making sugar scrubs for gifts? For variety, you might also like our Rose Water Sugar Scrub Recipe, Honey Lavender Sugar Scrub Recipe, or our Green Tea Mint Sugar Scrub.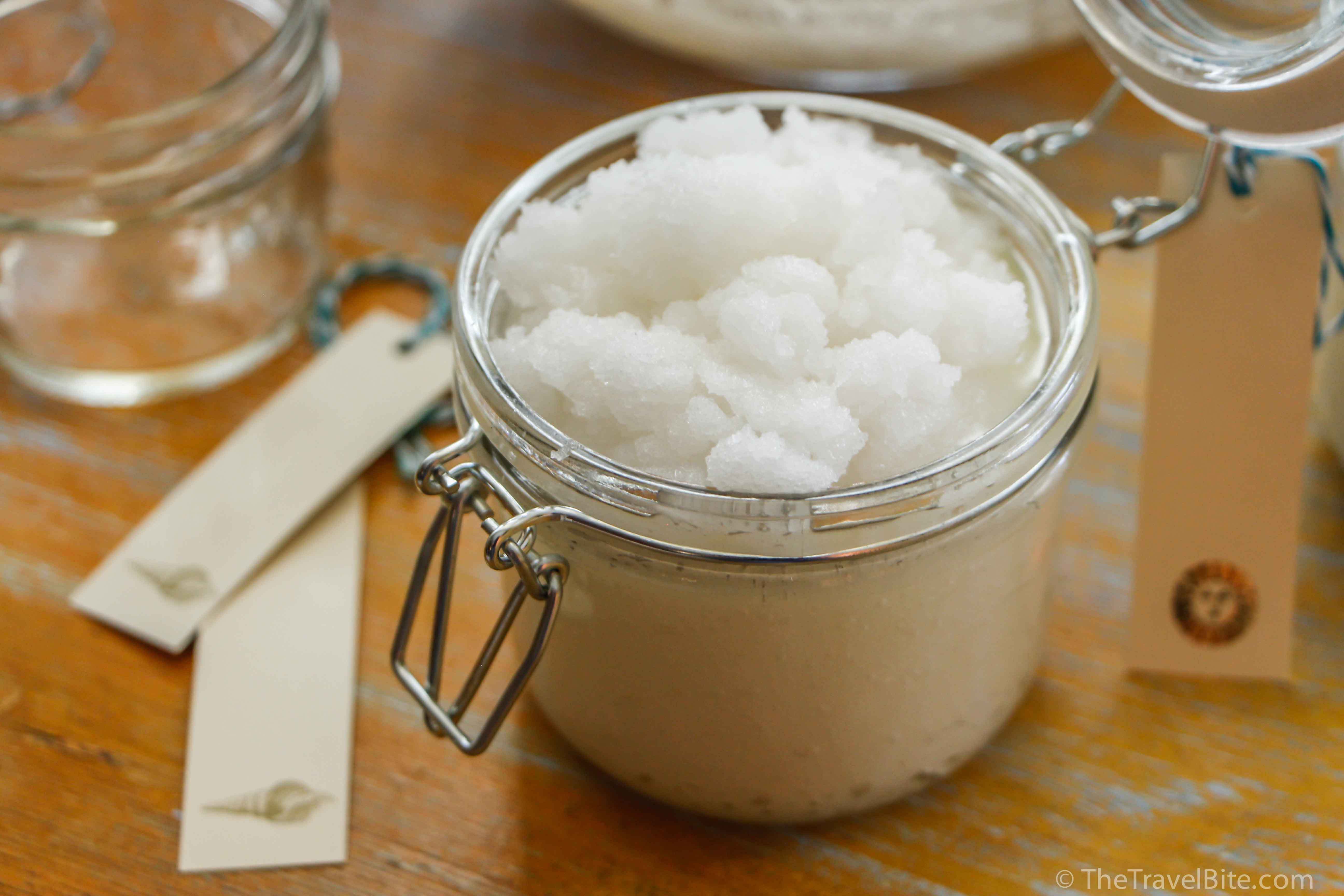 Vanilla Coconut Sugar Scrub
Ingredients
3 Cups Sugar
1 Cup Coconut Oil
2-3 Teaspoons Vanilla Extract
6 4 ounce glass jars
Instructions
Coconut oil is typically solid at room temperature, so add the coconut oil to a microwave safe glass and heat in the microwave for 10-15 seconds. Just enough that it liquifies, but doesn't heat up.
Next, pour the sugar, coconut oil, and vanilla extract in a large glass bowl and mix well.
Spoon the sugar scrub into glass mason jars, decorate with colorful twine or ribbon, and add a label with the list of ingredients and made-on date.
Give as gifts or enjoy on your own!
This post was created for Away We Go with Carnival, the destination for getting in the getaway state of mind.
Want to save this sugar scrub idea for later? Pin It! 🙂