I confess, I totally wanted to eat this honey lavender scrub! It's the best DIY lip scrub with honey, brown sugar, and a bit of soothing lavender too. Inspired by my visit to Los Poblanos, a lavender farm and boutique hotel in New Mexico, this scrub looks and smells totally edible. And the brown sugar and honey give this DIY lip scrub recipe a bit of extra moisture for your lips too.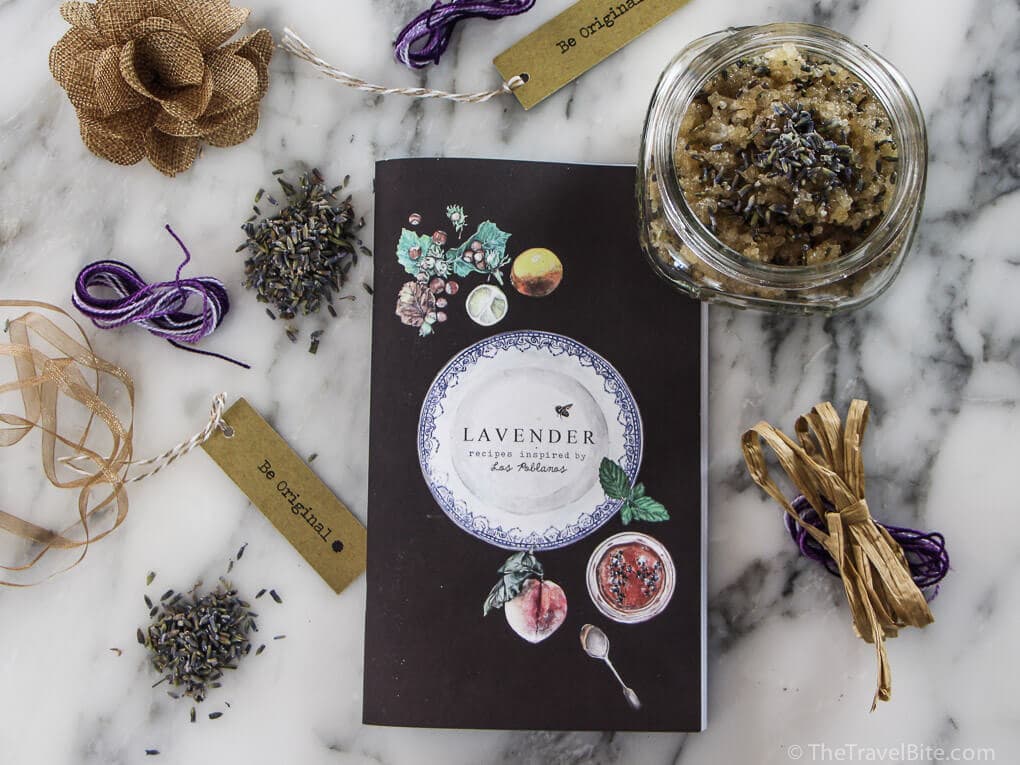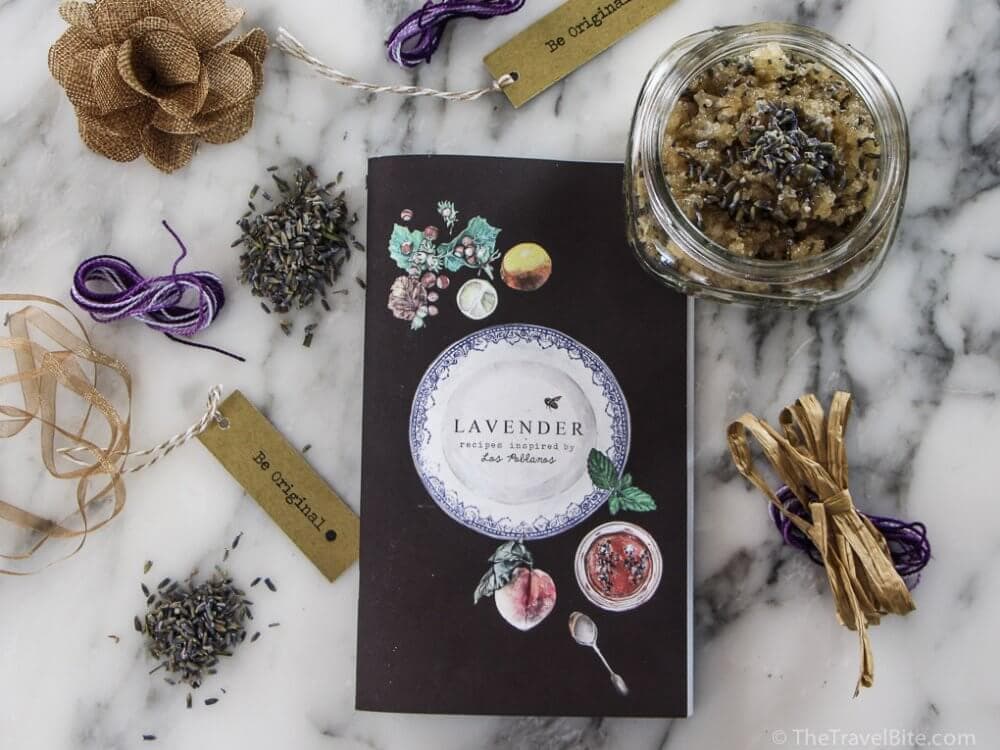 The boutique hotel I mentioned, Los Poblanos, has a little farm store where they sell all kind of delicious bath, body, and kitchen items made with the lavender harvested right on property. I still have a tub of their lavender salve, and I'm so addicted to their shampoo and conditioner that I order it in the mail.
One of the other things I picked up at the farm was a little handmade paperback book with recipes inspired by lavender. I love it so much, it is already quite worn with use as the simple staple binding hasn't held up well in my busy kitchen. But I treasure the recipes in this little paper booklet, especially this DIY lip scrub with honey and lavender.
Most of these ingredients you'll find already on hand in your kitchen – sugar, honey, coconut oil, a bit of salt. But lavender is something I usually mail-order by the pound. I started ordering lavender back in my inn-keeping days to make little sachets for the bed pillows at night. Now, I make those same style sachets to keep my suitcase smelling fresh.
DIY Honey Lip Scrub with Lavender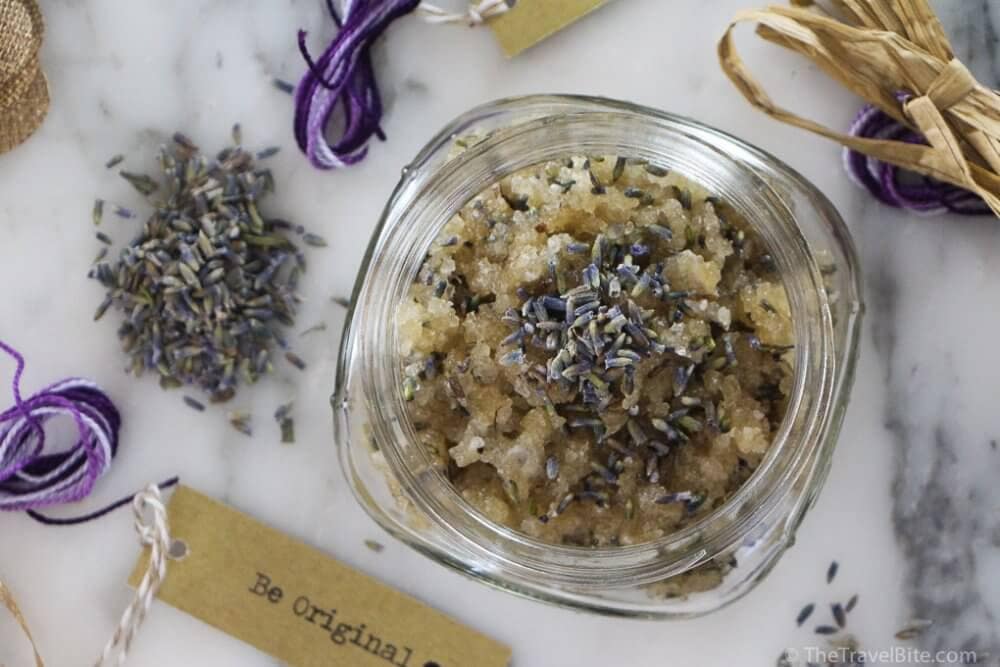 Honey Lavender Sugar Scrub
Ingredients
1/4 cup brown sugar
1/4 cup regular sugar
1/2 cup coarse sea salt
1/4 cup honey
1/4 cup coconut oil
2 Tbsp lavender buds
Instructions
In a large bowl, stir together the sugars, salt, and lavender buds.
Add in the coconut oil and honey and mix until well blended. You might need to use a fork to completely work-in the coconut oil if it is in a solid state. Think of it like making a crumb toping for muffins or other baked goods.
Store in an airtight jar with a lid, or put it in a bowl by your kitchen sink for immediate use.
This recipe only makes about 1 1/2 cups, so if you're making this for gifts, I'd double the quantities listed above so you can fill 4 six ounce jars.
Want to try one of our other sugar scrubs? Here are four other delicious scents:
Originally posted 2017. Updated 2020.