I've been experimenting a lot lately with turmeric as a spice, even making a sort of turmeric latte with coconut milk and honey.  Turmeric has a rich tangerine color, which is why they sometimes call turmeric drinks "golden milk" and it's also used as a natural way to color things like yellow mustard. So, when I was putting together this citrus scrub, I tried a little turmeric to give it an orange hue so I could tell it apart from some of the other scrubs in my pantry.  It gives it a wonderful spiced, almost ginger-like scent that compliments the citrus.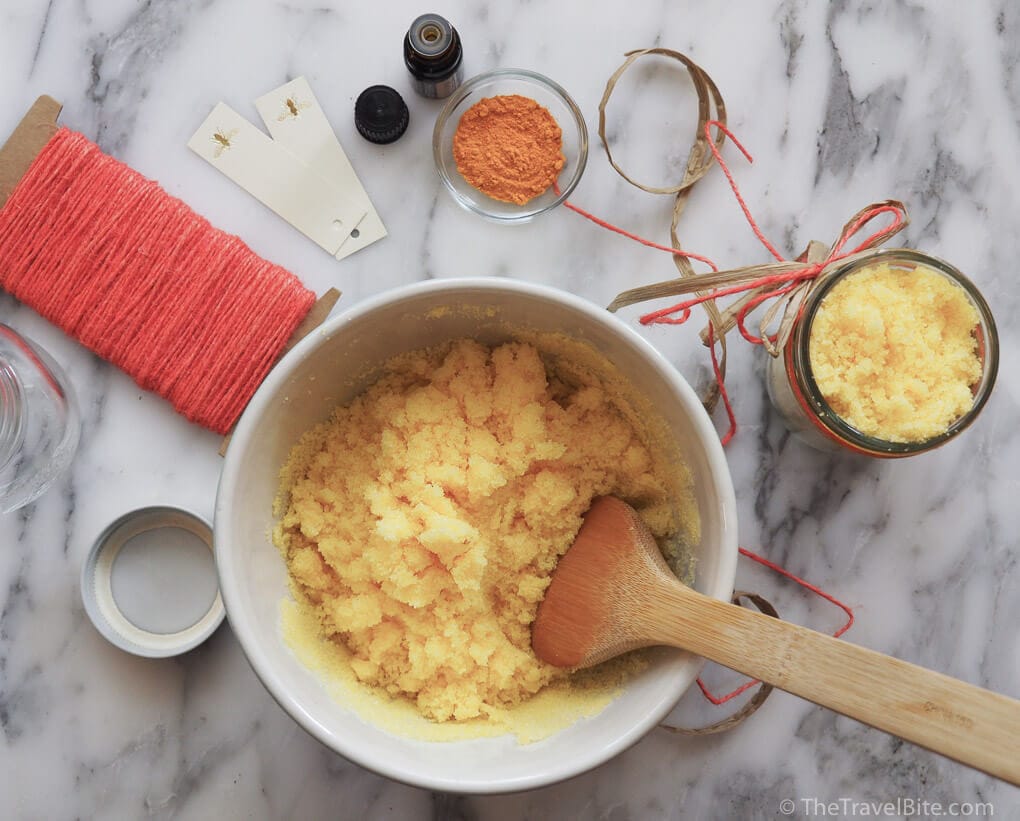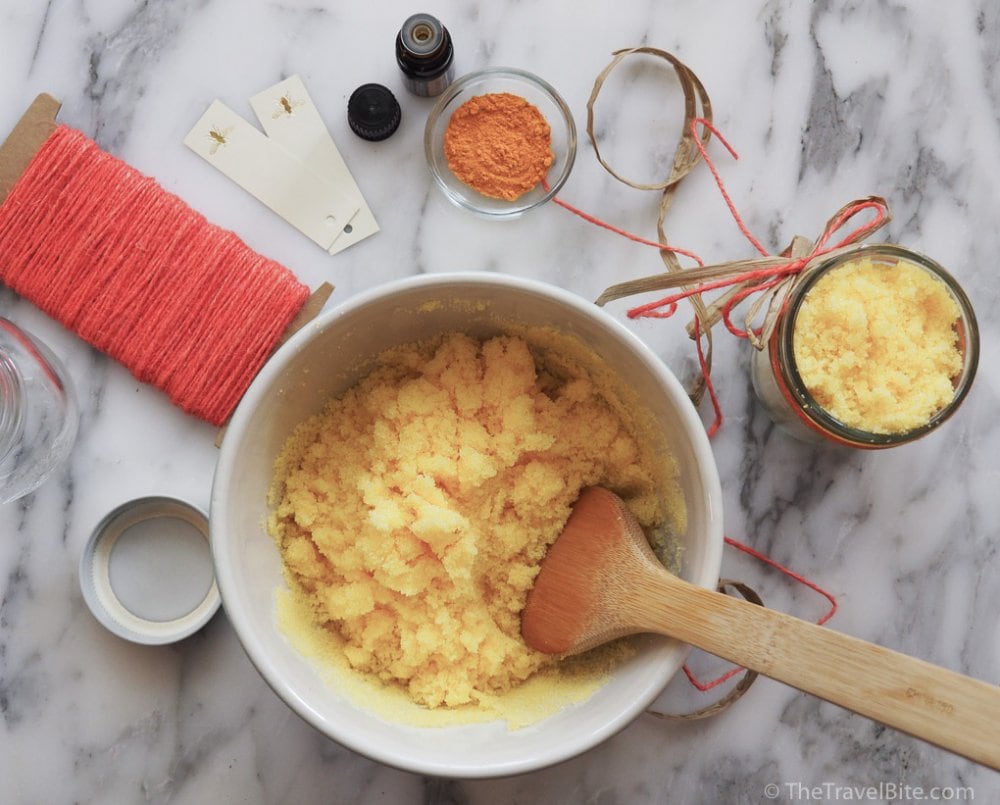 Spiced Orange Sugar Scrub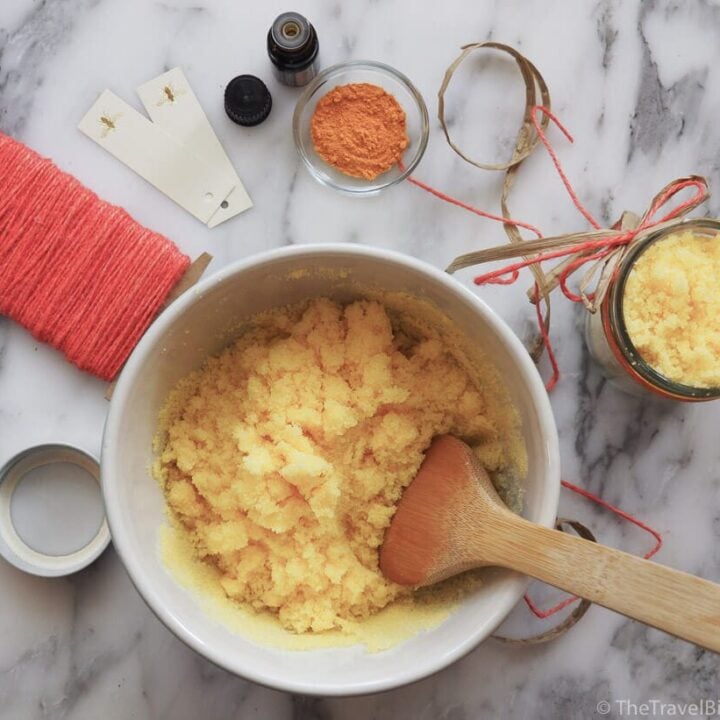 Spiced Orange Citrus Sugar Scrub
Ingredients
1 tsp turmeric
1 tsp orange extract (or 15-20 drops of orange essential oil)
2 cups sugar
1/4 cup organic coconut oil blend
Instructions
Mix together your dry ingredients, combing the turmeric and sugar until well blended.
Add the coconut oil blend and orange extract to a measuring cup that has a pour spout on the edge and stir together.
Pour the oil blend over the sugar and fold all the ingredients together using a wooden spoon or spatula until the sugar is well coated.
Scoop into four 6 ounce jars.
Want to try a few of our other scented sugar scrubs? Here's a few more below …