I know it seems like a sort of cliche tourist thing to do, but I couldn't wait to find out where to see a windmill in Holland.  Driving from the airport in Amsterdam to Rotterdam, we spotted a few of the historic windmills along with the majestic modern ones of today, but none were really accessible to take pictures since we were speeding by along the highway.
We had a little over a week planned in town as I was speaking at Travel Bloggers Unite, so I was determined to find a picturesque windmill.  Though, once we arrived among the modern architecture of Rotterdam, I began to think they only existed in old fairytales.  Thankfully, I was wrong!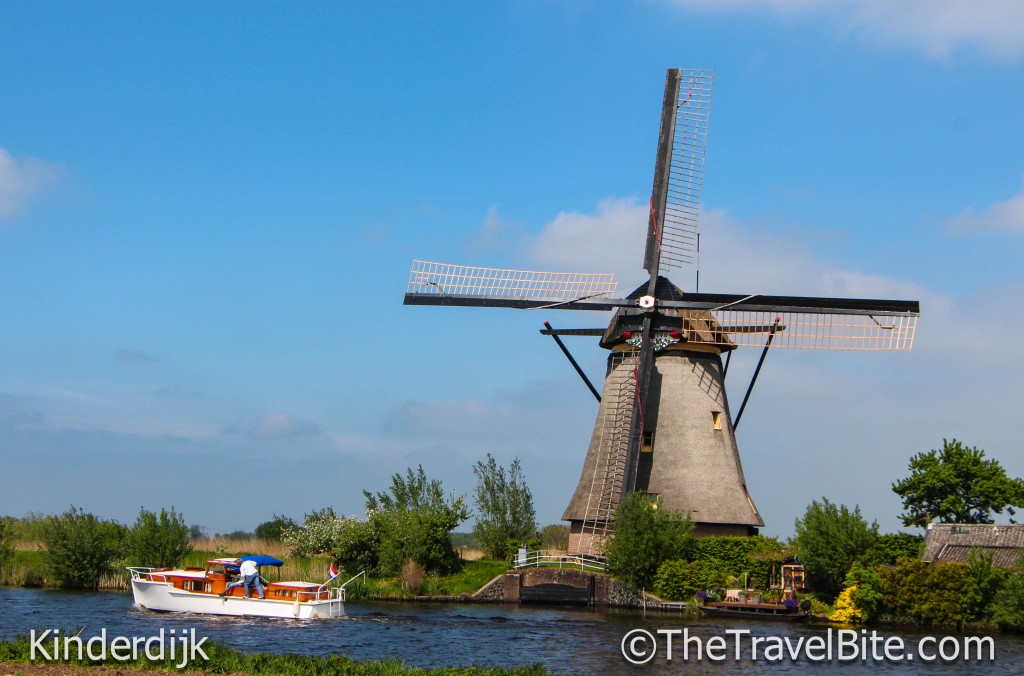 On our first night there we had the pleasure of having cocktails with Julia, Director of PR at The Manhattan Hotel.  With her friendly demeanor, warm smile, and passion for all-things-Holland, Julia is quite the ambassador for the area.  (If you plan on visiting, definitely follow her Twitter handle @JuliaRdam and @ManhattanRdam  as she is happy to be your online concierge.)
After sipping a gin and tonic, I had worked up the nerve to confess that I really wanted to see a windmill.  Julia enthusiastically suggested, "You must go to Kinderdijk then!  It's so easy to get there.  They even have a boat right on the river in the middle of Rotterdam."  With a few clicks on her phone, she had all the information, tickets, and boarding times to help us plan.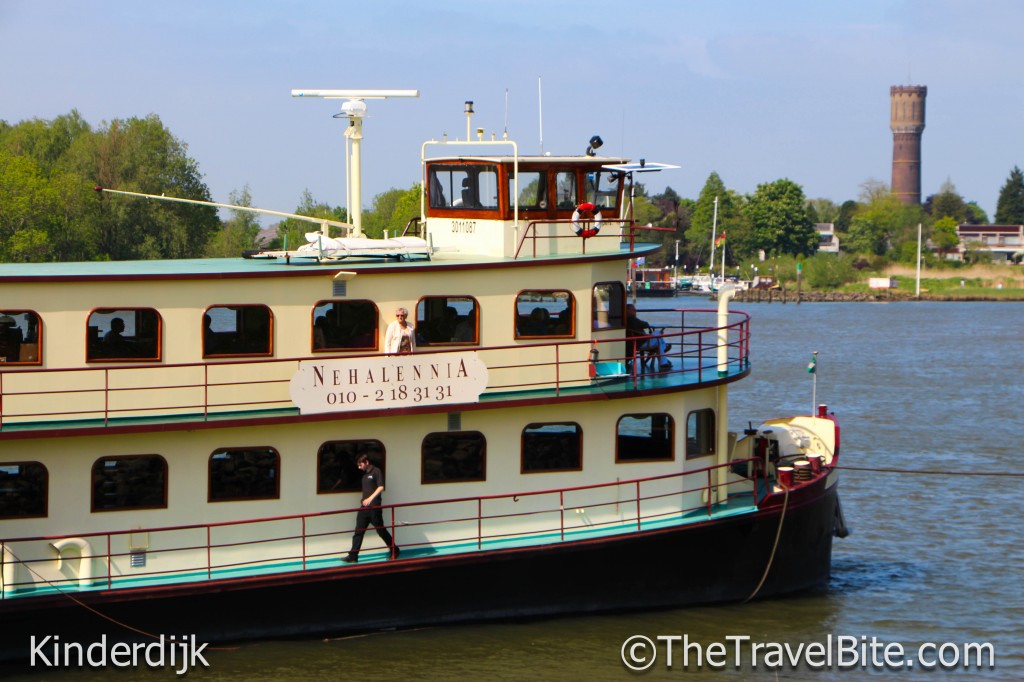 The Nehalennia departs twice a day from Rotterdam and meanders along the Nieuwe Maas River up to Kinderdijk, a UNESCO World Heritage Site.  The boat ride only costs $14 Euros per person which includes your admission into Kinderdijk.  (TIP:  They only accept cash, so be sure to stop by an atm before you arrive.)
While on board, they offer a cafe-style menu serving Dutch apple pies and coffee.   The ride is relaxing and scenic and only takes about an hour.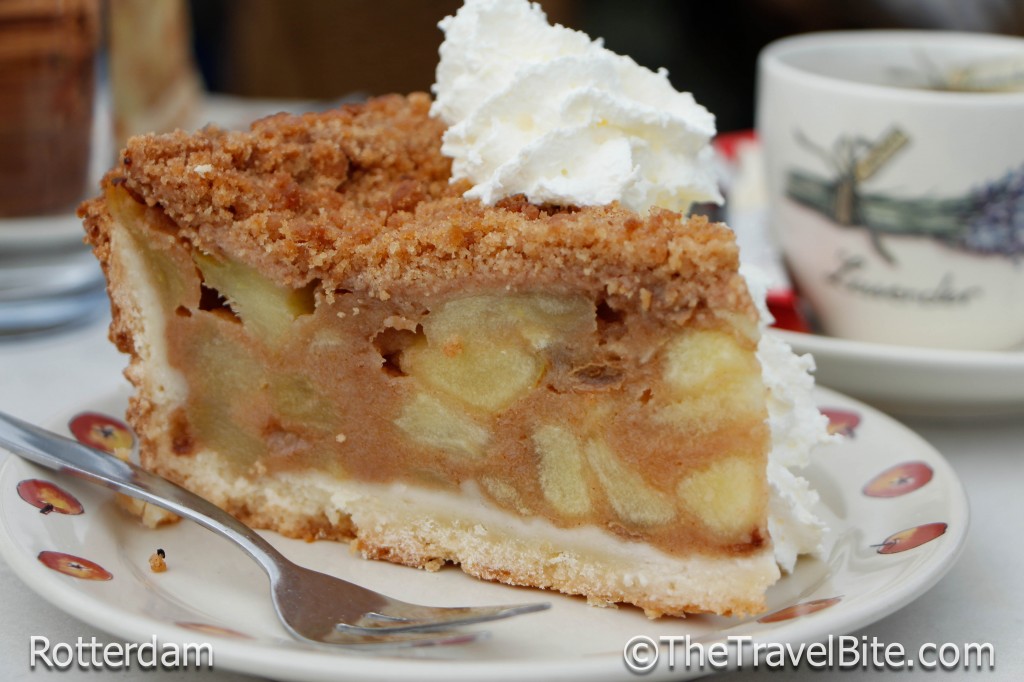 Kinderkijk is only about 15 km (approx 9 miles) from Rotterdam, so I'm sure you could get there easily by bike or taxi too.  That would give you more time to explore  as the boat only gives you an hour to see the site before they re-board and head back to Rotterdam.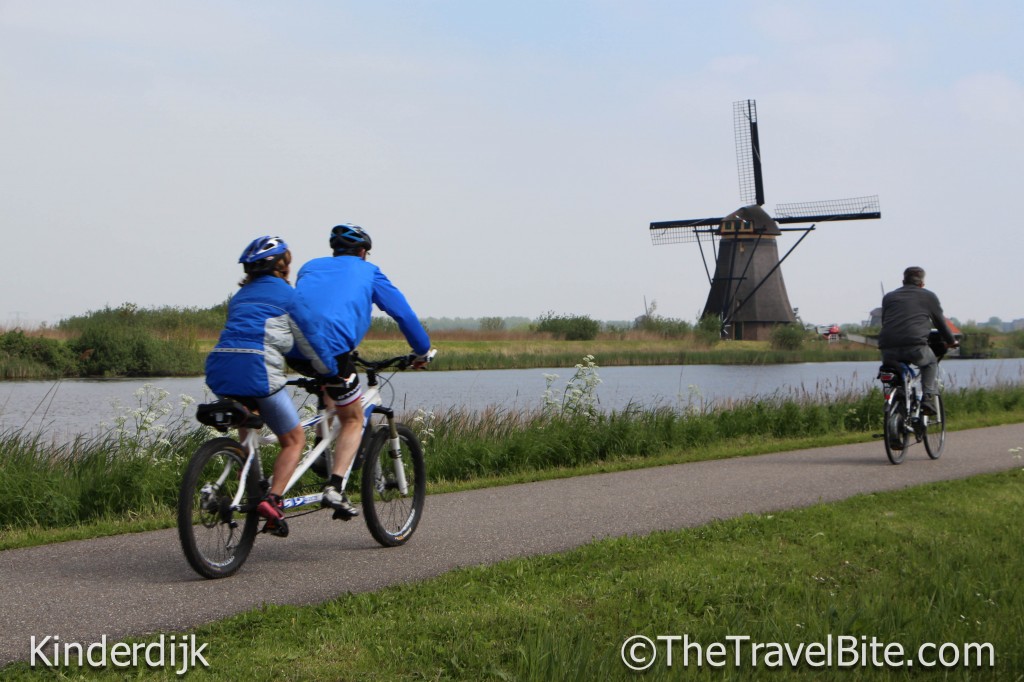 And if you want to see windmills, this is definitely the place to go as there are 19 in all.  The windmills were built in 1740 as a water management system and are the largest concentration of old windmills in the Netherlands.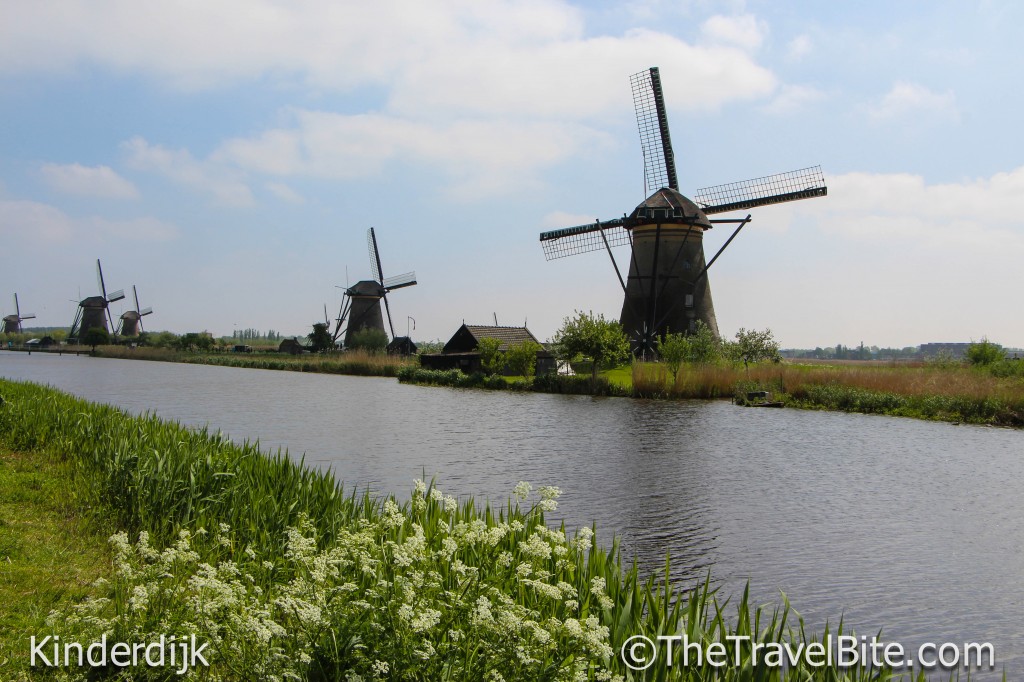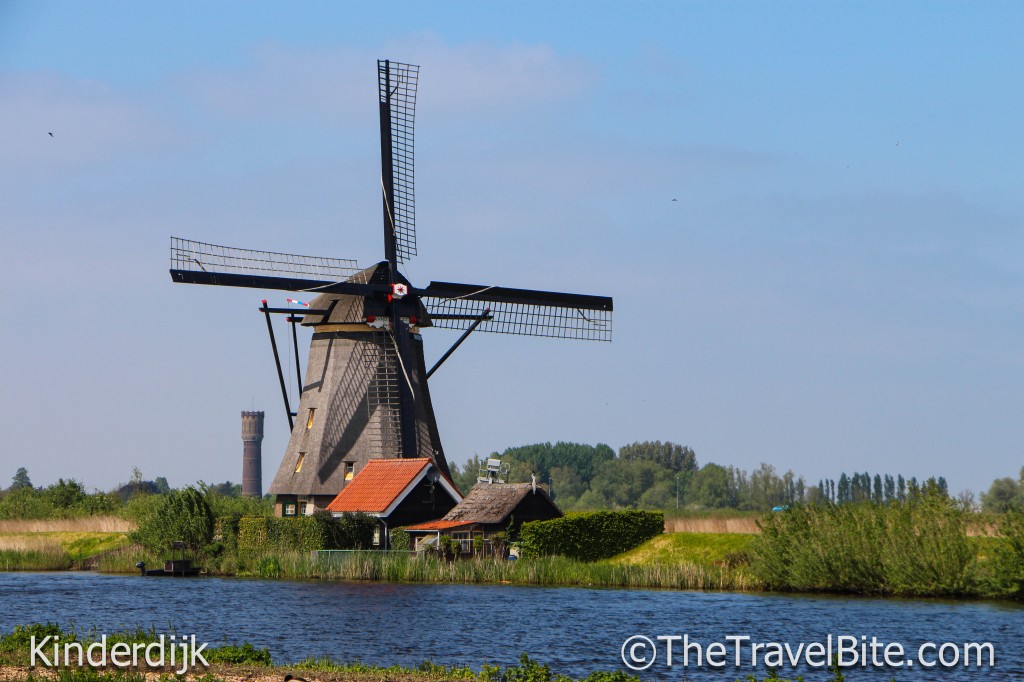 There's also some other fun photo opportunities.
Like climbing into a big wooden clog such as Pete did …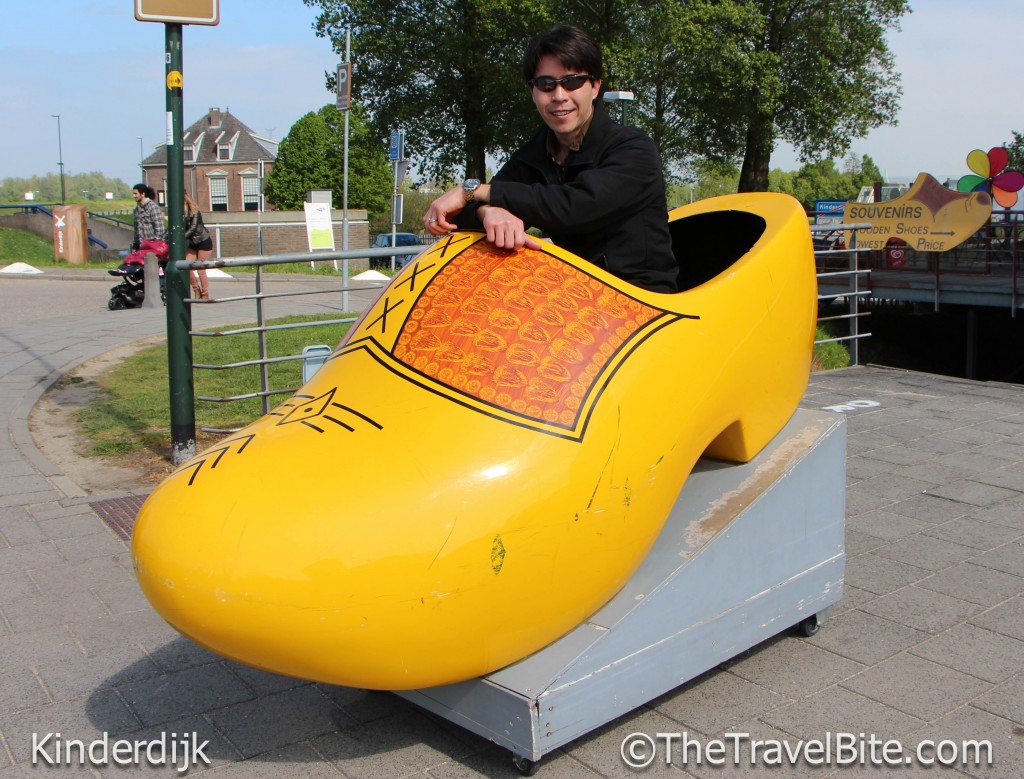 Thank you Julia for pointing us in the right direction!  We really enjoyed seeing all the windmills.
For more info on the windmills, check out Kinderdijk.com
For more information on the boat to Kinderdijk, check out HollandPass.com