Ever wonder what Dutch food is like? Admittedly, Holland is not really known for being a culinary destination. But there are a few treats you should look for besides Gouda cheese! If you're visiting Amsterdam, or anywhere in the Netherlands, here's a list of Dutch food to look for and taste for yourself.
1. Sprinkles on toast, or "Hagelslag"
It's like a celebration every morning, and it's not just for kids. ruity (or chocolatey) sprinkles on toast is a breakfast of champions in the Netherlands. The Dutch version of sprinkles doesn't taste like the bland, waxy version of sprinkles you get on ice cream in the USA. Nope. These are tiny pellets packed full of flavor.
The "fruity" ones taste a little like the cereal Fruity Pebbles or Fruit Loops and are traditionally served on plain white toast spread with butter to help them "stick." The first time I tried this I made the mistake of only dabbing the box of Hagelslag a few times and didn't fully coat the bread. I've since learned that you've got to pile them on for maximum flavor and crunch.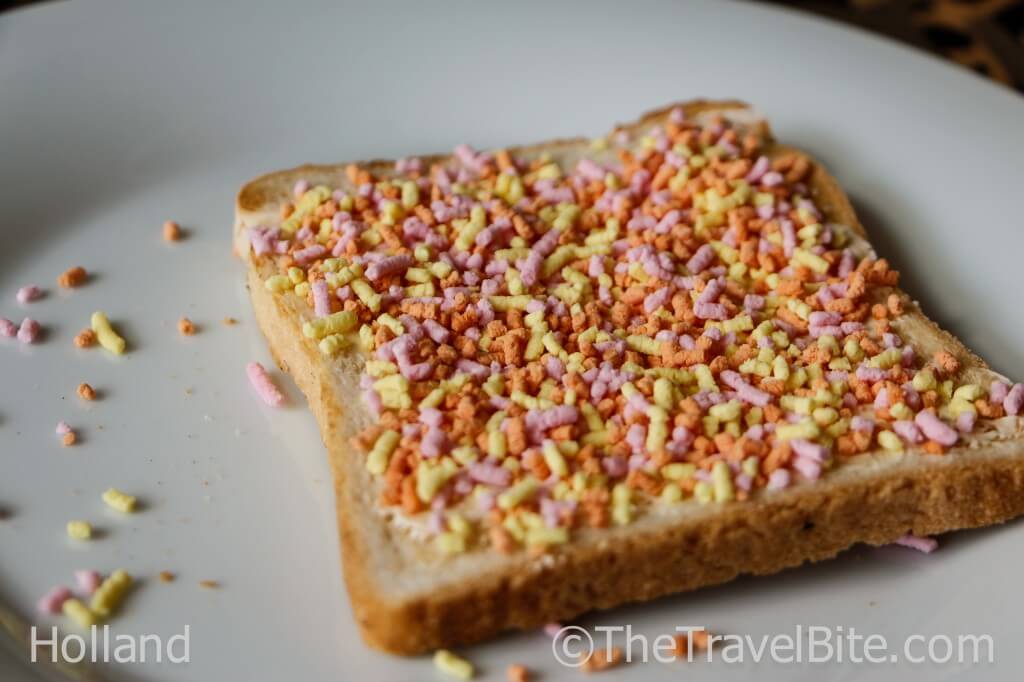 And as you can see, there are multiple varieties and they come in individual serving sized boxes.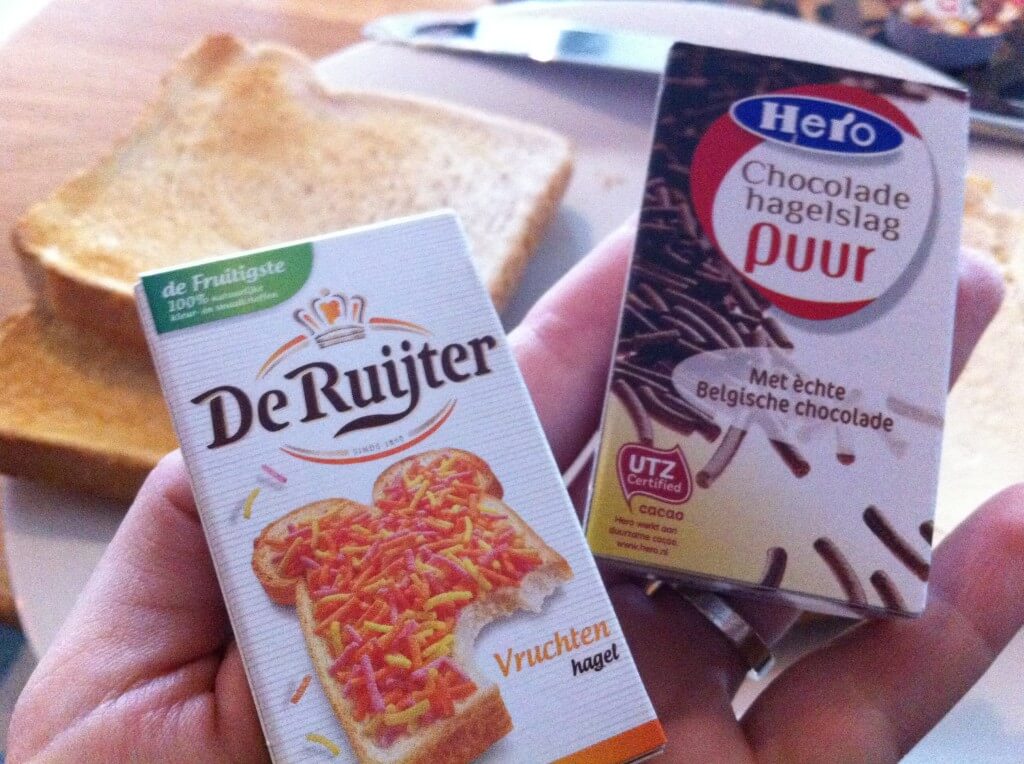 They have both milk and dark chocolate. And nothing goes better with chocolate sprinkles then peanut butter. An honorable "fun food" mention must go here for Dutch peanut butter, Calve. It's really different than peanut butter in the United States. More salty and less sweet.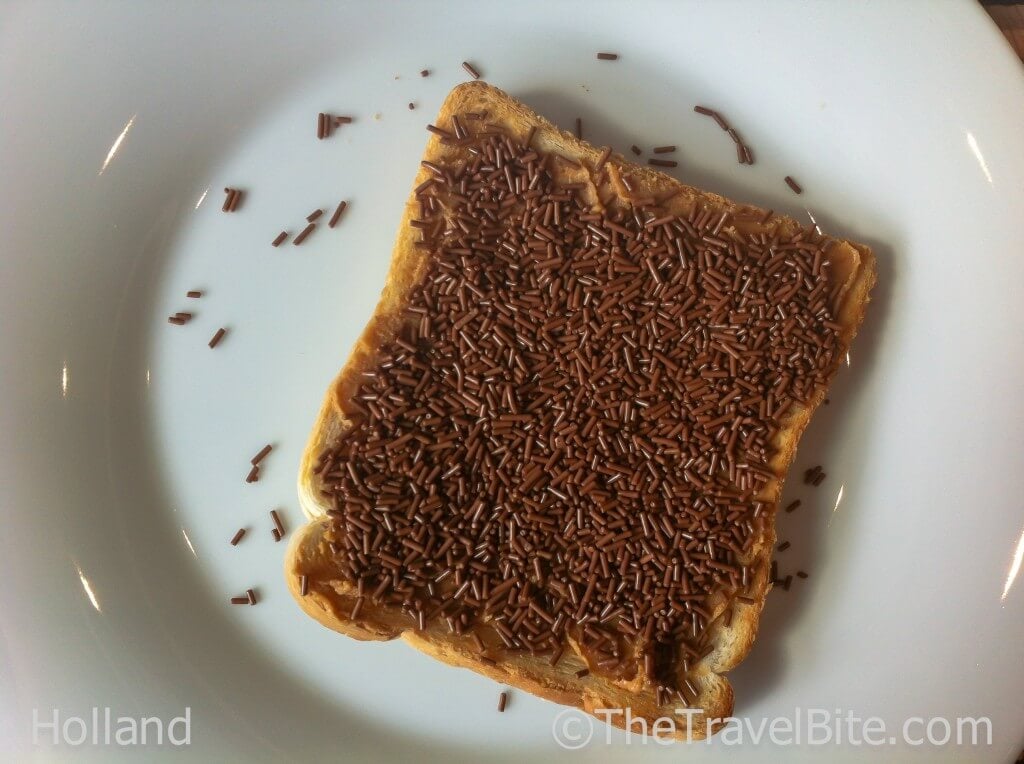 3. Bitterballen
I thought it was meat and potatoes deep fried in a ball shape, but I was corrected. There are no potatoes in bitterballen. Bitterballen is filled with something more like a gravy or a stew. Albeit, a very thick one. It's crunchy on the outside, soft in the middle, and salty. Bitterballen is typically served as a finger food with toothpicks for picking them up and dipping them in mustard. They're very addicting and it's hard to eat just one.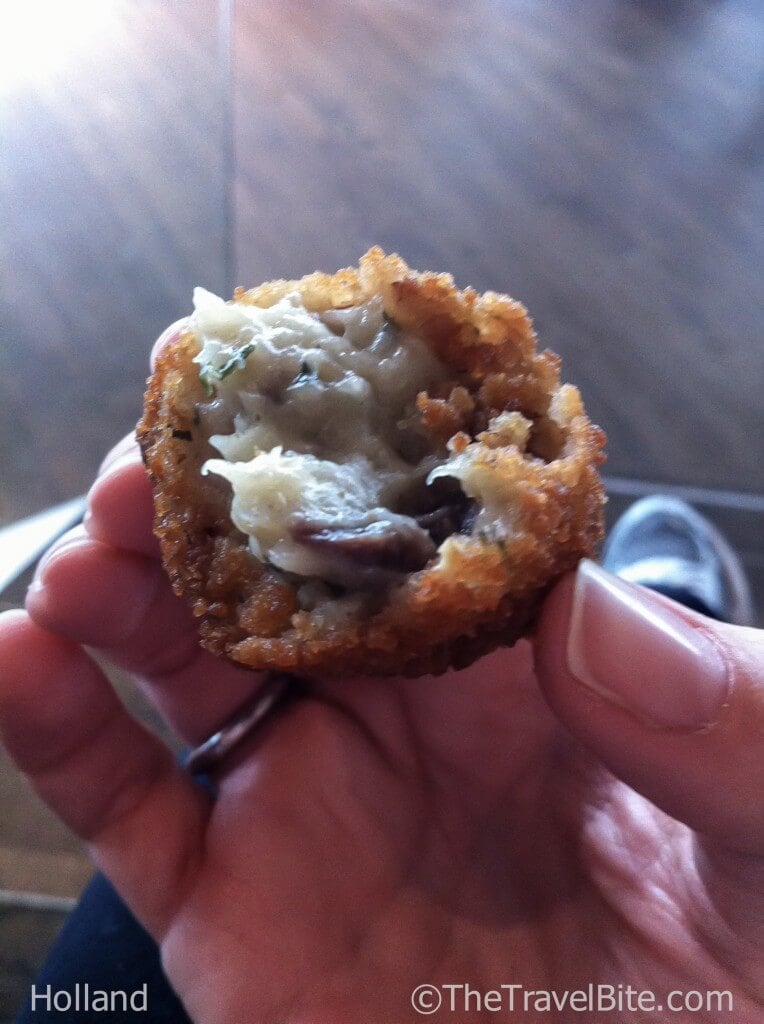 3. Pickled Herring
It's smells fishy. It tastes fishy. God bless you if you're willing to try it. I just couldn't. The Dutch, however, love it. They swear by it. And I heard that during the Dutch Herring Festival they'll swallow it whole, head first. Put this on your bucket list of bizarre foods. I dare you.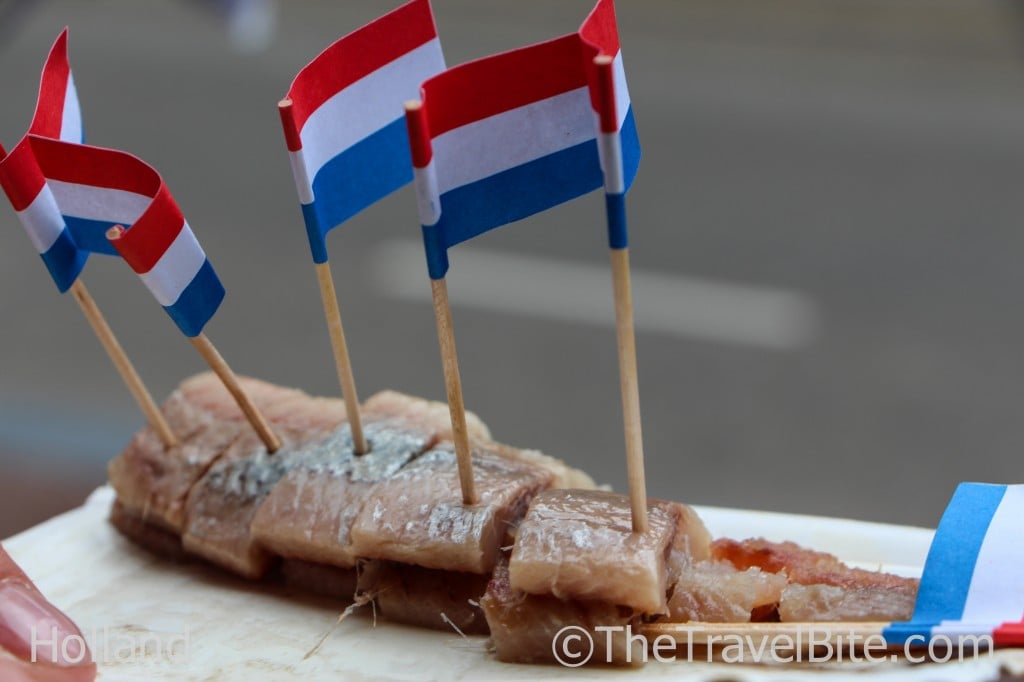 Read This: Windmills In Holland
4. Meatballs
I think the Dutch should rename their meatballs, meat-boulders. They are gigantic! And apparently they're very competitive with their Norwegian neighbors to make the biggest and tastiest one.
I was first served a Dutch meatball during an opening reception at a conference. I thought the guy was handing me a big hamburger on a plate. Nope. It's a meatball. Served with a very spicy breathe-fire-through-your-nose mustard. It was delicious! The best place to try them if you find yourself in Rotterdam is De Ballentent.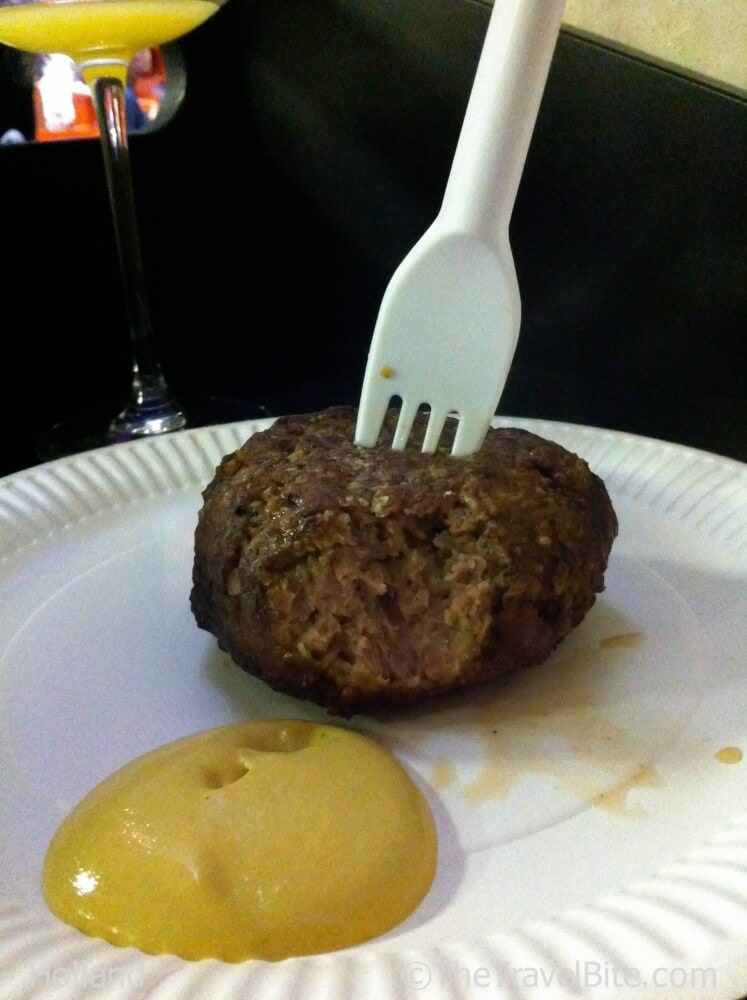 5. Licorice … or "Drop"
We've covered breakfast. We've covered appetizers. We've covered meats. Now on to SWEETS! Well, sort of. The Dutch are fond of a type of licorise candy that they call "drop." Now, if I could re-write the definition of drop, it would be that it's so named because once you taste it, you drop it out of your mouth. To me, it tastes a lot more salty then sweet and has a plant fertilizer aftertaste. I might use them to play checkers, but I won't eat them. But it's definitely a Dutch food you should at least try!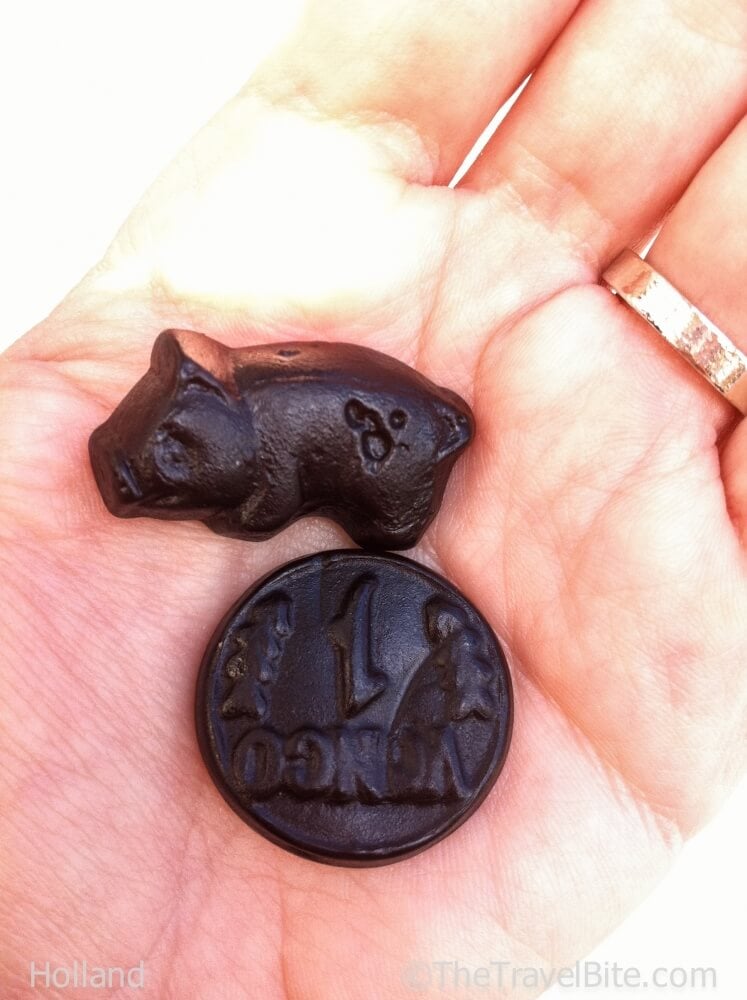 6. Crushed Coffee Cups
This isn't so much a food, but instead a way that coffee is served. The Dutch like to serve coffee in plastic cups which isn't very good for protecting your fingertips from getting burned. And they tend to collapse on you. It is such an ingrained Dutch custom, that there is company that made a sturdy glass version of the plastic cup that you can find at Hotel Droog and their shop.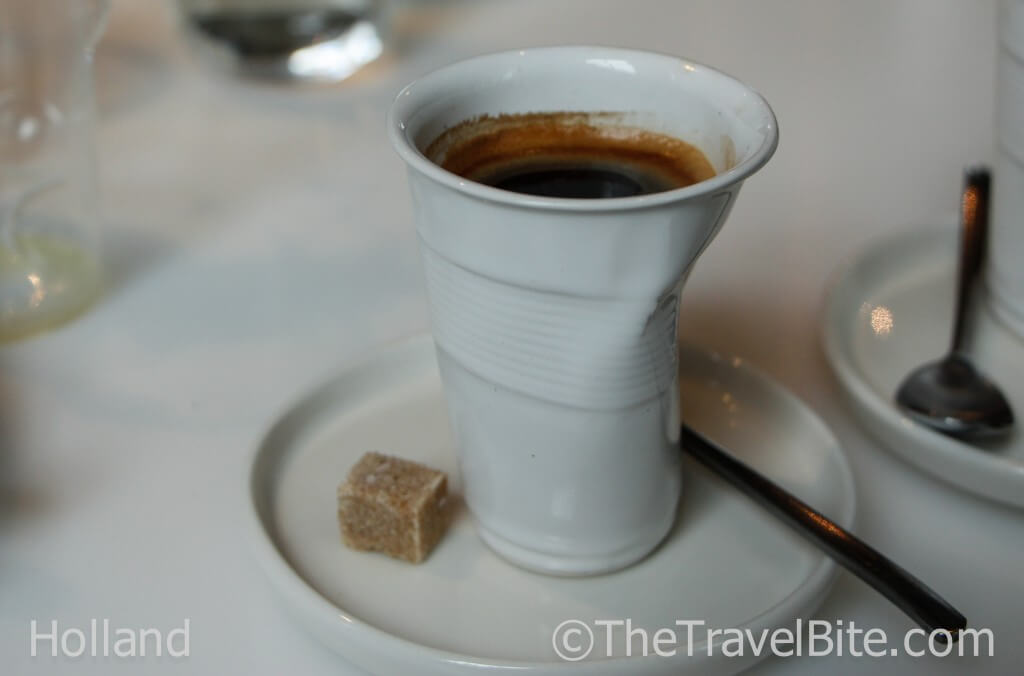 7. Mint Tea
This isn't particularly unique to the Dutch, but it is more of a style of serving mint tea that I found to be offered all throughout the restaurants in Amsterdam and Rotterdam. A bundle of freshly picked mint served in a clear glass of steaming hot water with a side of honey to sweeten it to your desire. Kind of fancier than a plain old tea bag, don't you agree? I do this at home now. So simple, don't know why I didn't think of it before!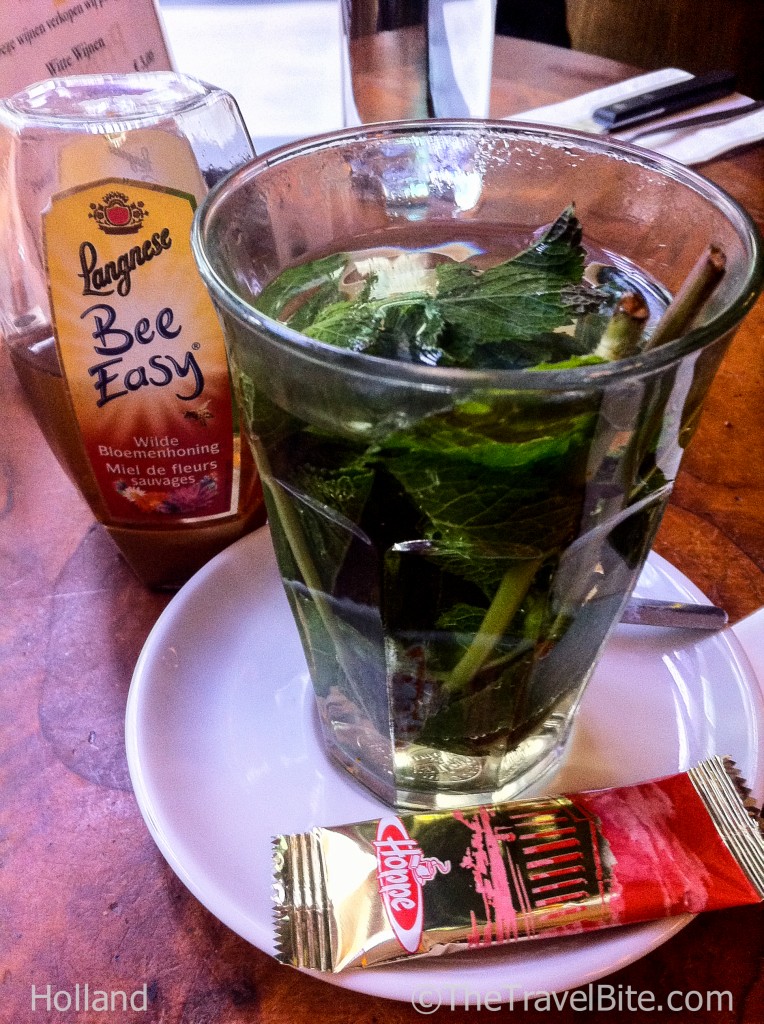 Want to save this list for your trip to Holland? Pin it!