Culinary travel has been my favorite way to explore the globe ever since I first hopped on a plane. But why is culinary travel trending right now? This is a question I get asked quite often, including recently during my friend Matt's Explore The World Podcast.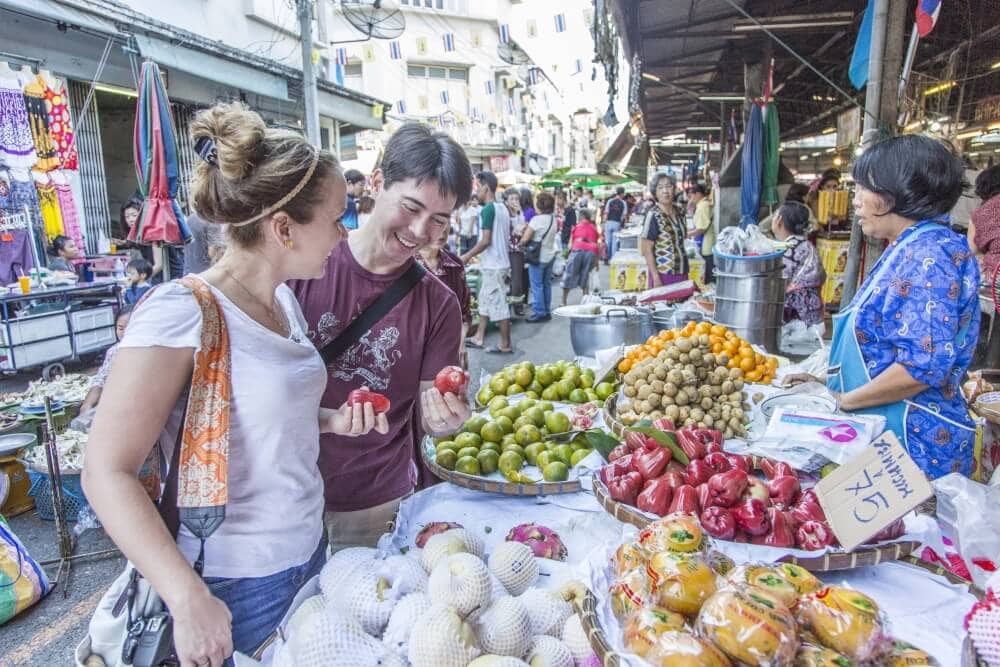 Dining and food as a form of entertainment can be attributed to several factors over the last few decades. Things like an extended period of peace after WWII, the evolution and ease of photography, the cross-cultural influences of immigration, innovative restauranteurs, affordable dining experiences, and a prolific amount of food-related television have all enabled culinary experiences to really grow in popularity.
Food has evolved from nourishment that merely sustains us, to something that can be considered part of your social identity. So let's look at why being a "foodie" is now a thing and how culinary travel has evolved over the last decade.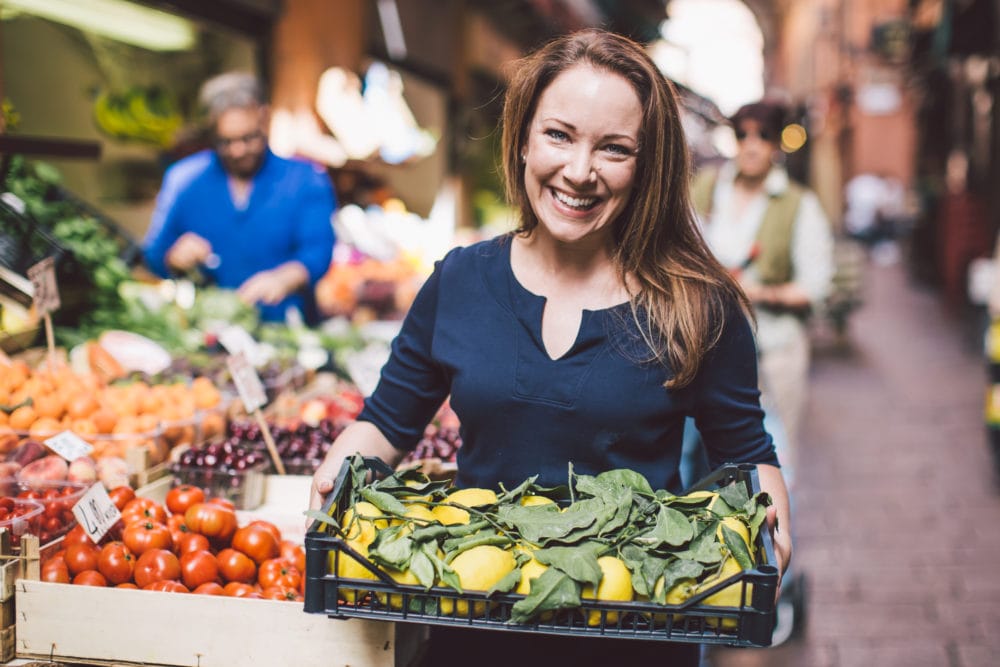 A Brief History Of Photography And Food
It almost goes without saying, but the evolution of photography from black and white to color, and also from film to digital, has had such a major influence in the popularity of food culture. We eat with our eyes first. And before modern photography, black and white photos of food just didn't look appetizing.
And this is all pretty recent. The first DSLR camera (digital single-lens reflex) became available in the 1980s, but they didn't really hit the mainstream until the 2000s when DSLRs pretty much replaced all film and video cameras.
From Disposable To Digital
I feel like I've lived through the evolution of photography, remembering a time when I'd bring a disposable Kodak with me on vacation (and then wait two days for those pictures to develop when I returned). Then, I purchased my very first digital camera that was small enough to fit in my pocket. I gotta tell ya, I have only one food travel photo from those early digital days — my first meal in Paris posted above.
In less than a decade, I went from purchasing a professional Sony HVR-V1U to shoot video for the Travel Channel, to then selling that video camera to buy my first DSLR that would shoot both stills and video, and now I've moved on to mirrorless cameras for travel.
Food Photography Today Inspires Culinary Travel
Now there's macro lenses focusing on the tiniest morsels, bright dynamic colors, and even food stylists manipulating a plate with an extra touch of moisture, or stacking the ingredients just so, all in order to make your mouth water.
As photography has evolved, food has evolved as well. Innovative restaurateurs like Ferran Adrià and the modernist cuisine movement create plates with artistic appeal. Even a scroll through Instagram or Pinterest will show how dishes are now created to be photogenic as well as delicious.
Travelers want those epic memorable food moments, those colorful unicorn desserts for their Insta, and bucket list experiences like dining at one of the best restaurants in the world.
Internet Speeds, Food Blogs, & Social Media
Better photography also means more visual stories! And as photography has evolved, so has the internet. One of the very first food blogs that existed was the Julie/Julia Project, and that was all text. Today we can search for any recipe or food story on Google, and it's likely to be hosted on a personal food blog. The internet has also brought us the gift of sharing different cultures and cuisines from around the world. You can now watch food videos and try recipes from different counties without ever leaving your own kitchen. That would not have been as easily done just a decade ago.
Food On Television
There's also television. We've come a long way since the days of Julia Child where she was pioneering food television in black and white. (BTW, you can watch Julia's whole series right now on PBS). Julia was fun and endearing, and she had a way of making complicated French recipes seem more approachable.
But now we can watch Ina Garten give us her secret to making the perfect chocolate cake, learn how fire shaped human gastronomy by following Michel Pollan with Australian hunters in Cooked, and even go behind the scenes in the world's top restaurants during Chef's Table.
Just as I mentioned before about the internet, television also allows you to "travel" and connect with other cultures through cuisine without ever having to step on a plane. There's no better example of this than Marcus Samuelssons' show, No Passport Required, where he takes viewers through a multitude of global cuisines around the United States to show how immigrant traditions and cuisine are a part of American food culture.
Why Aren't We Cooking More?
What's interesting about all this, though, is current research is showing that most people enjoying watching cooking shows, but don't necessarily cook. Whaaaaaaat?! Come on, y'all. Be brave. Try a new recipe! As Julia said, "The only real stumbling block is fear of failure. In cooking you've got to have a what-the-hell attitude."
I believe taking time to cook is almost a form of meditation — you're getting in touch with all of your senses, creating something with your hands (that you can then eat!), and are focused in the moment. Sign up for a fun cooking class next time you travel, or heck, even in your own home town! Okay, I'll get off my soapbox now about why you should take up cooking (in addition to just eating) and get back to why being a "foodie" is a thing now.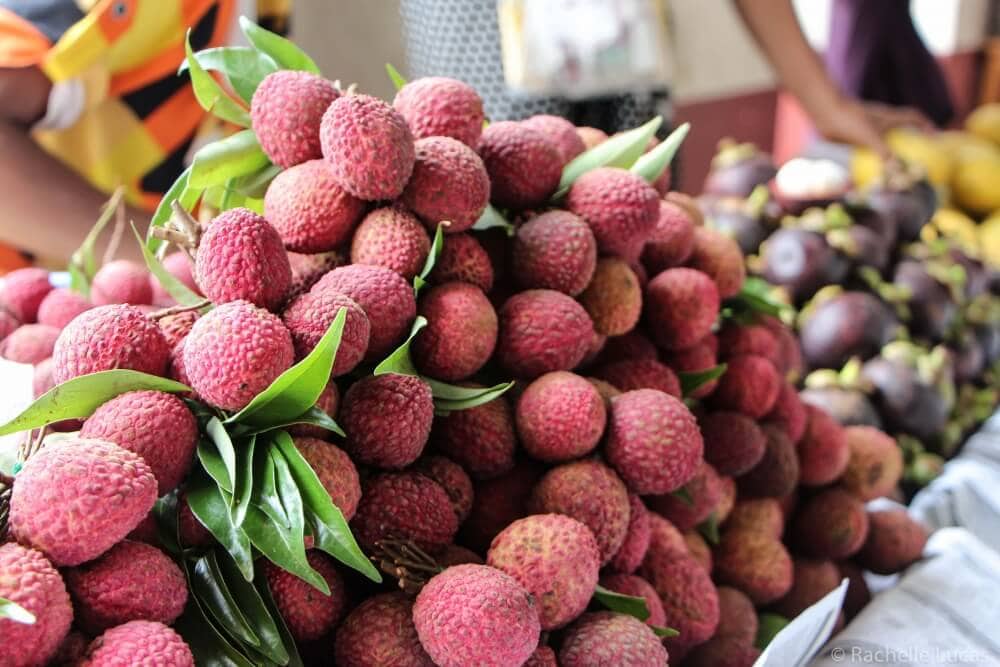 Casual Gourmet
Now let's take a look at casual gourmet, an affordable luxury. After the recession hit in 2008, no one was spending extra money on dining out. People certainly weren't planning big trips, but they could splurge on a $4 taco at food truck. Food trucks grew in such popularity that festivals and events started to get planned around them. Well trained chefs and food entrepreneurs that were barely scraping by got innovative during a down economy, and that certainly contributed to the growth of culinary travel.
There were comfort food trucks like gourmet grilled cheese with pimento, and macaroni and cheese with every imaginable topping. But there was also a rise in fusion cuisine like Fukuburger in Los Angeles that added Japanese flavors such as wasabi and ginger to burgers. And there were other cross-cultural trucks, like Kogi BBQ mixing up Korean and Mexican food with combinations like Kimchi Quesadillas and spicy Korean pork tacos. Which leads me to the next important influence in culinary travel — immigration.
Immigration
If you're a traveler that's exploring new foods abroad, you're probably also exploring different cuisines at home too. Immigration has been one of the biggest influences on food culture in the United States, and even throughout the world. As different cultures migrated to major cities, whether the result of war or just looking for better opportunities, they brought along with them their favorite foods. After all, having familiar foods can be quite comforting when adjusting to a new place. And community and connection are often found around a kitchen table. Food markets and new restaurants were opened by entrepreneurial immigrants to cater specifically to their individual communities.
Places like Richmond, BC, now has largest concentration of Asian restaurants outside of China (more than 900 restaurants and even a dumpling trail). New York City, of course, is a melting pot of different cultures and cuisines. Even Orlando, Florida, which is typically known for chain restaurants, has a burgeoning food community that called out Andrew Zimmern's insult on Twitter and invited him back to try some handmade ramen, pozole verde, and Persian food that most are surprised to find available in Orlando.
Food … The Final Frontier
In most major cities, food is the one way you can "travel" and connect with other cultures through cuisine without ever having to step on a plane. But I still firmly believe you need to travel in order to truly experience another culture, especially the food.
You might be able to see a gorgeous panoramic landscape photo on the internet, or hear the sounds of another city through video, or shop any artisan market, but you can't digitally smell or taste food. Food is a multi-sensory experience, and as such, I think it's the final frontier in travel. It's one of the only things you truly have to travel to experience. Even in this digital age where any ingredient can be ordered online and delivered in two days, and even if you try to make a recipe at home, it just doesn't taste the same. Believe me, I've tried.