As a food and travel blogger, I'm always on the search for the most epic dining experiences. One of the questions I'm most often asked is "what is the most memorable meal you've ever had?" Or, "what's the best dining experience you remember?" Truth is, there is no single experience to recount as each of these moments shine in their own unique way.
7 Of The Most Epic Dining Experiences In The World
Some of these delicious moments listed below are casual and inexpensive, and others require a bit more planning, saving, and making reservations well in advance. So, if you're looking for epic dining experiences to add to your bucket list or new year resolutions, I think these truly worthy.
1 – Dining In The Dark
There's a saying that we tend to eat with our eyes first, taking in all the colors and textures of a plate of food before we breathe it in or take our first bite. So what happens when you can't see what you're eating? I can tell you from personal experience, all your other senses kick in to high gear making it one of the most memorable meals of your life.
Without being able to see what you're eating, the scents are more fragrant, the flavors more pronounced, and the sounds will make you giggle. If you're visiting Florida, definitely add Dining In The Dark to your must-do list.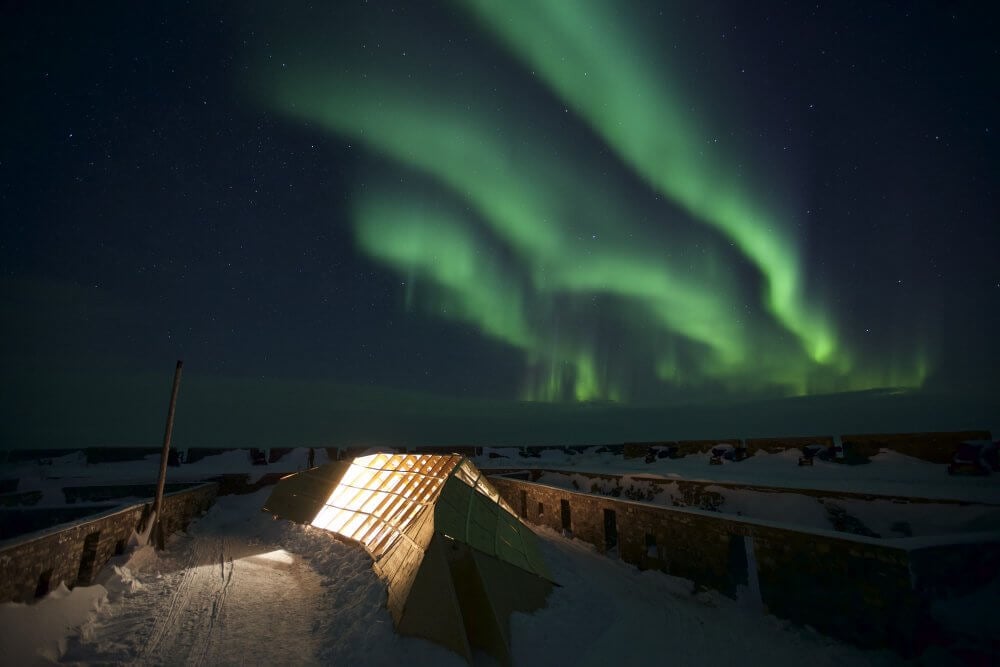 2 – RAW Churchill Dinner Under The Northern Lights
Imagine riding a Tundra Buggy across a frozen winter landscape, a place where polar bears roam in the spring, to a cozy tent in a 300 year old fort to dine underneath the northern lights. Epic, right?
In full disclosure, this experience is still on my bucket list. After having traveled all the way up to Winnipeg last year to experience RAW Churchill, we couldn't fly further north due to a blizzard. But it is this kind of careful timing, planning, and limited availability is what makes this experience all the more noteworthy.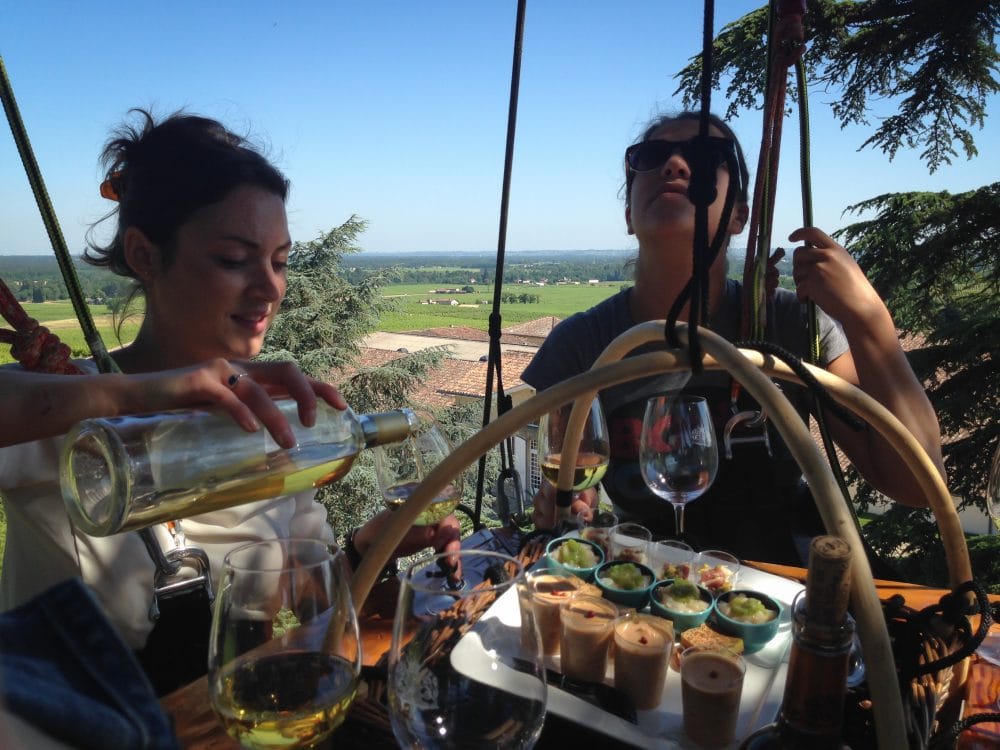 3 – Treetop In Sauternes
There are wine tastings, and then there's sipping sweet Sauternes expertly paired with lunch while picnicking in the treetops of the Bordeaux countryside. If you think wine tastings are all formal and stuffy, think again. This experience requires a harness and gloves as you have to hoist yourself up a rope to a suspended picnic table overlooking a chateaux. If you plan to visit the Bordeaux region of France, definitely make reservations for Château de Rayne Vigneau Tasting On A Tree Top experience.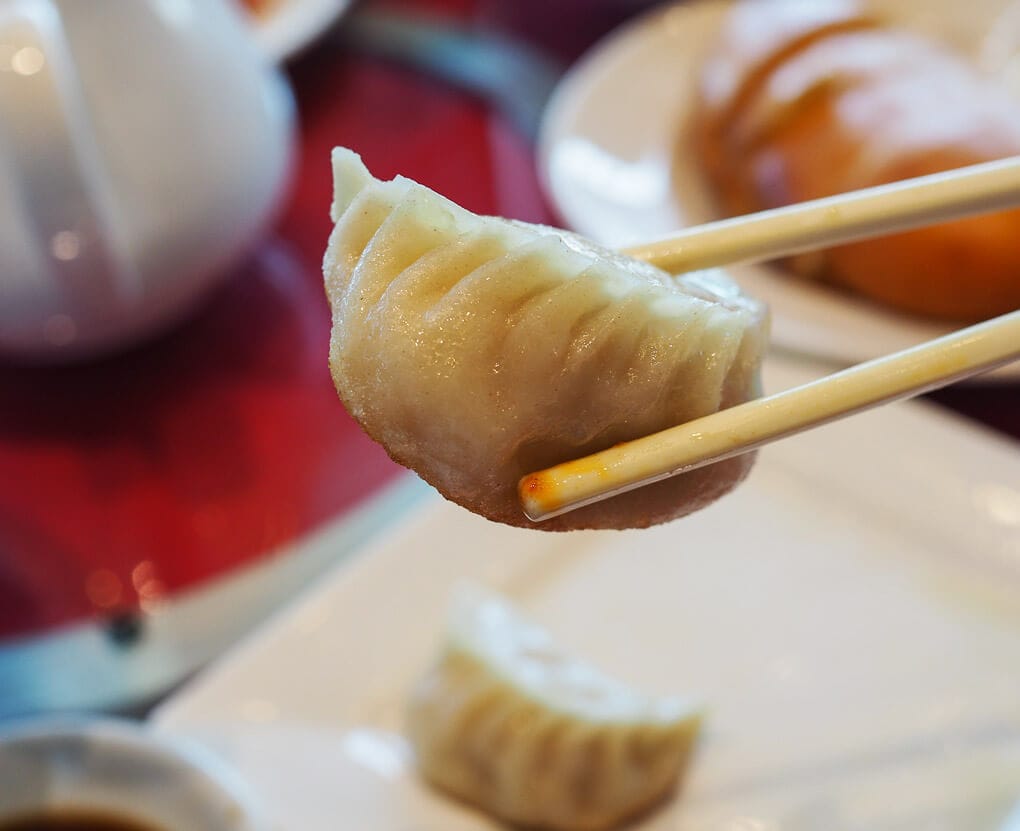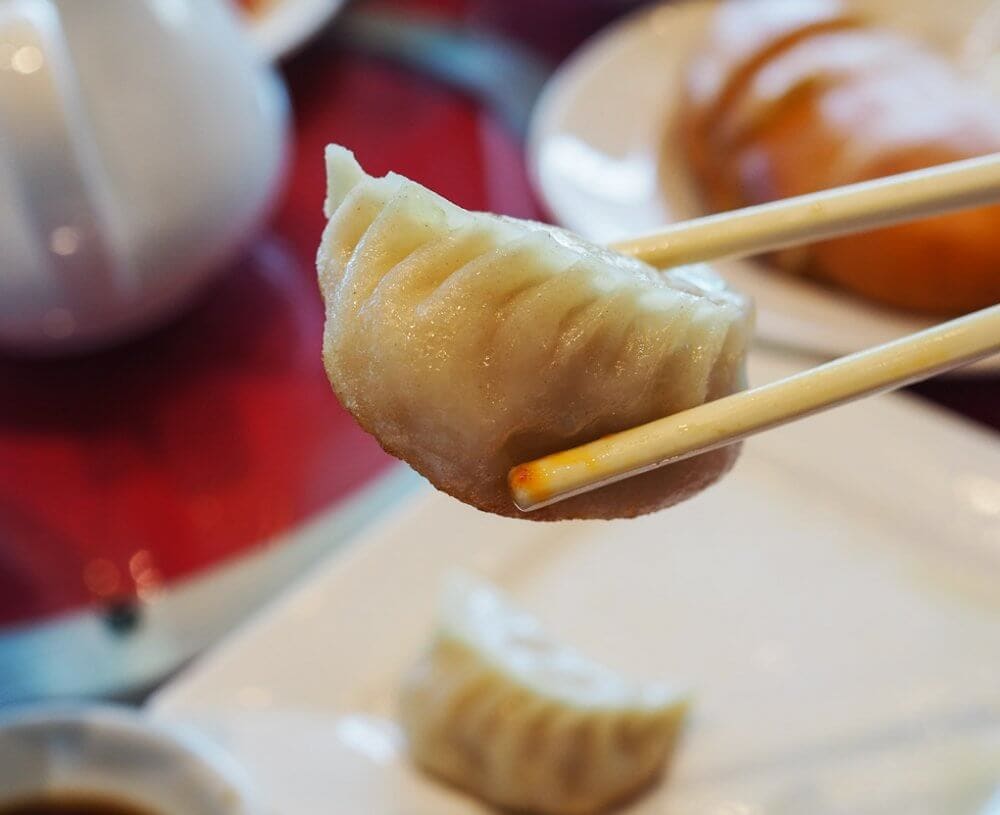 4 – Richmond's Dumpling Trail
Did you know you can taste all the dumplings of Asia in one vacation without even flying over the Pacific? In fact, you don't even have to visit more than once city! Richmond, British Colombia, is where the far east meets the west coast when it comes to authentic Asian cuisine. Inside this small suburb of Vancouver, there are over 800 restaurants and the largest Asian mall outside of China. The diverse Asian influences here make Richmond's Dumpling Trail one of the most epic dining experiences as you can taste every type of dumpling Asia has to offer just along one three-block street – Alexandra Road.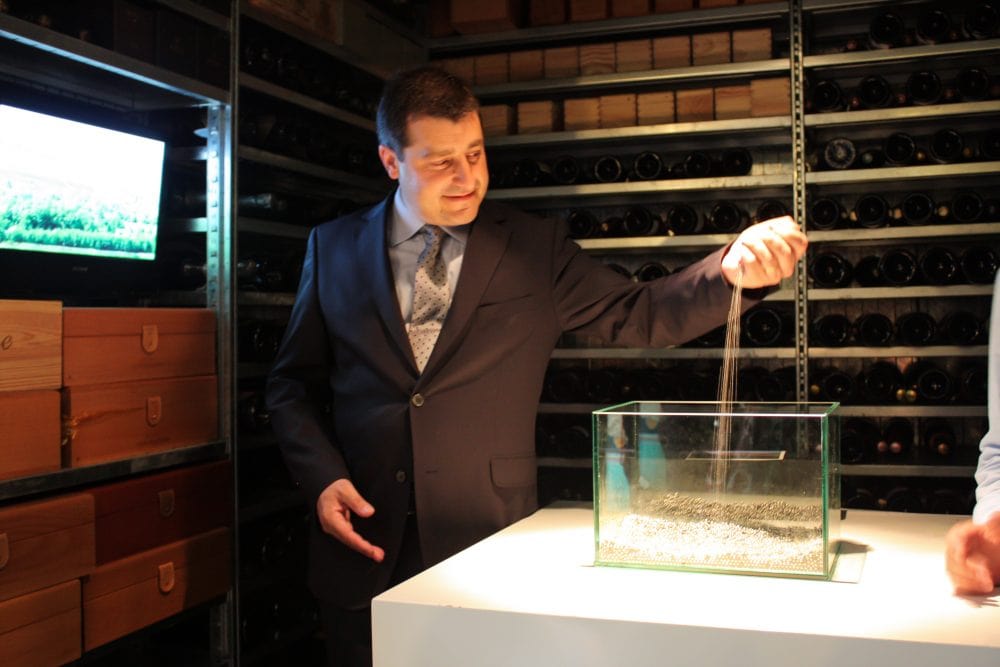 5 – Celler de Can Roca
Twice ranked as the Number 1 Restaurant In The World, dining at Celler de Can Roca is an experience in the sensual art of fine dining. Located in the medieval city of Girona, Spain, with the modernist influences of Ferran Adrià, the Roca brothers have created a tranquil setting in which to guide all your senses through the pleasures of food. From tiny beads recreating the sound and effervescence of champagne, to paper globes filled with individual bites of flavors from around the world, it is as entertaining as it is delicious. Comparatively speaking, this experiene is actually affordable, but you'll need to plan well in advance in order to get a reservation.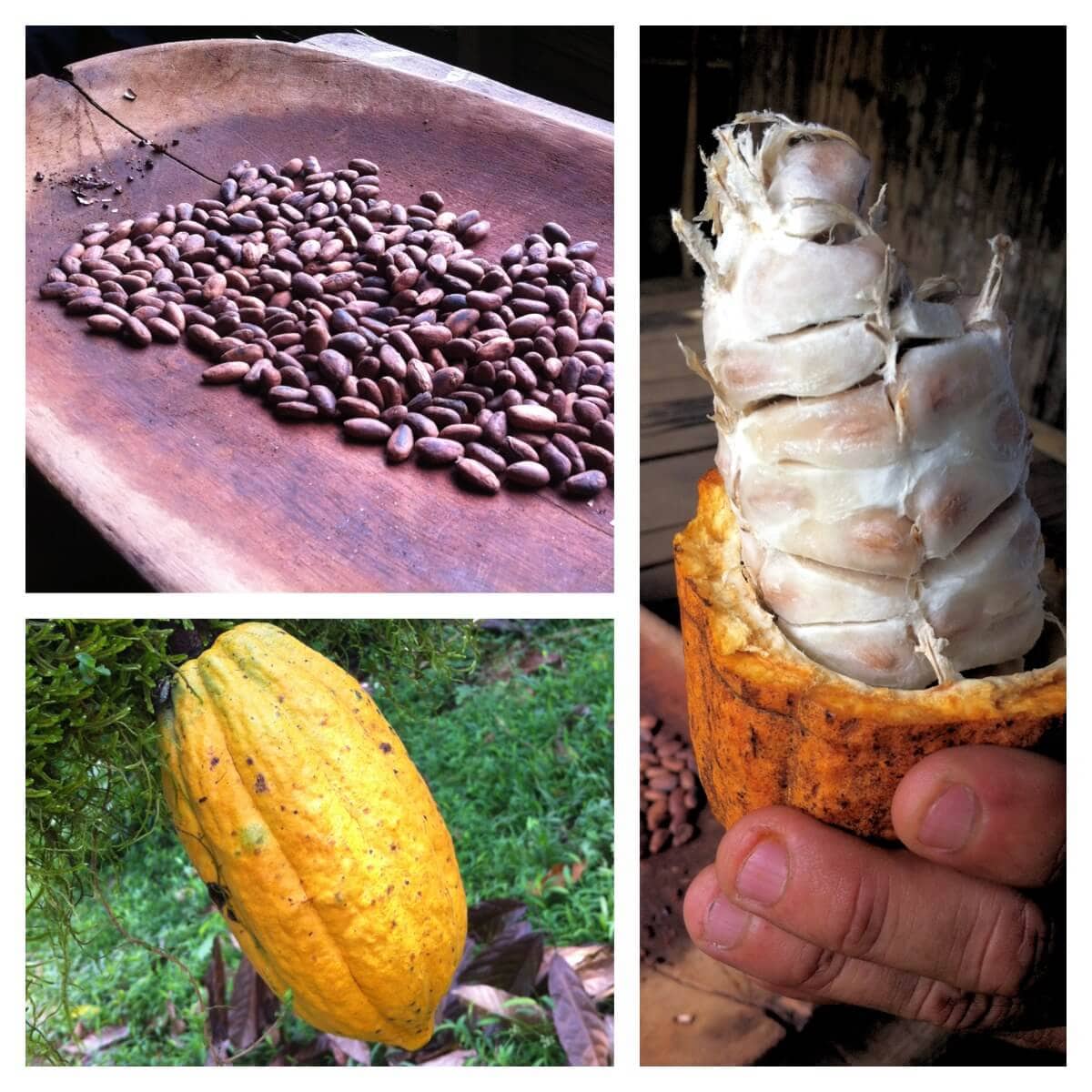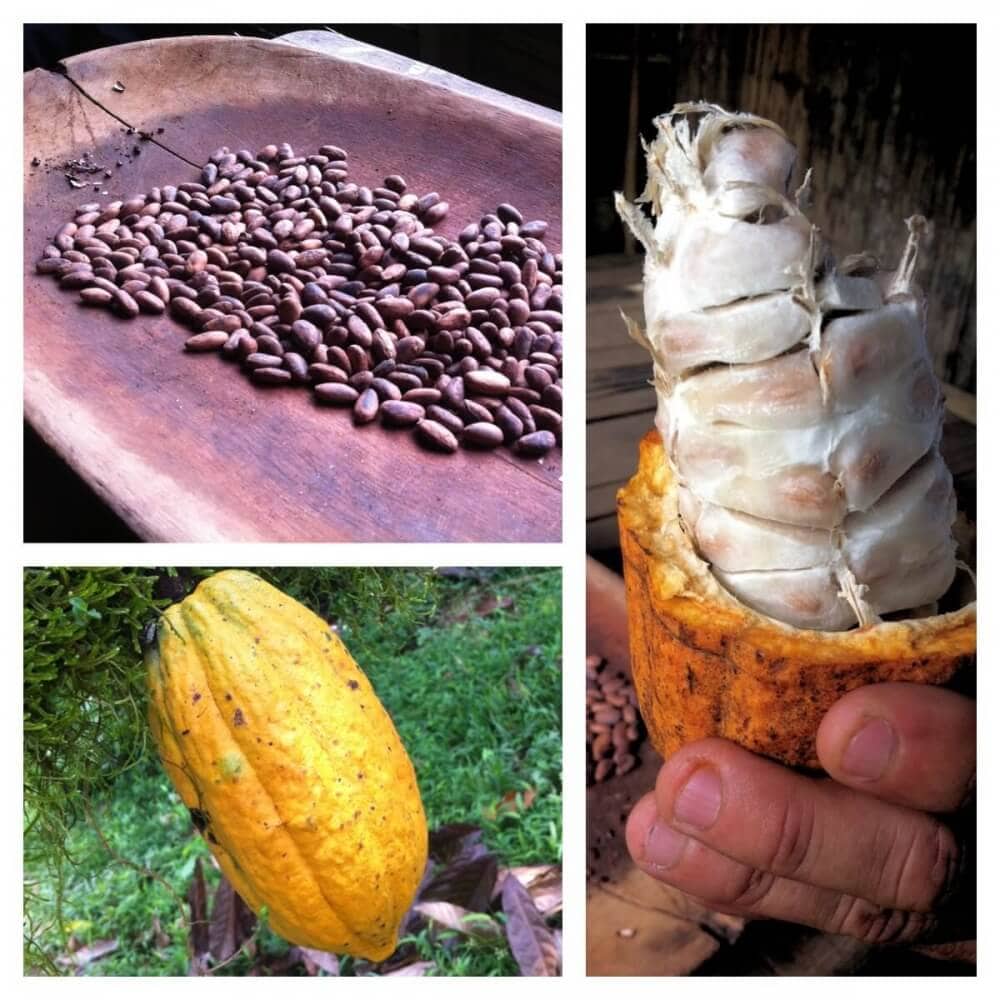 6- Cocoa in Costa Rica
As someone who loves food, I have an insatiable curiosity for visiting farms and seeing how things are produced. And cacao one of those fruits that delights and surprises! But the first time I ever saw cacao it was not on a farm, but instead growing in the rainforest on the boarder of Costa Rica and Panama. Just outside of Puerto Viejo, you can have a guide take you via canoe to visit a Bri Bri tribe to learn about the history and culture of chocolate in region. You'll forage for cacao, see how it was traditionally roasted, and even make hot chocolate with freshly ground cocoa seeds.
VIDEO: Learning About Chocolate In Costa Rica

7 – Bedouin Camp in Jordan
If getting there is half the fun, then imagine taking a dune buggy across a dessert for a tented lunch in a bedouin camp. In Wadi Rum, you can have lunch or dinner amid a sandy terracotta landscape, sit in the shade atop woven mats, sip cardamom scented coffee, and dig in to a shared platter of mansaf, a hearty Arabic dish of lamb and rice cooked in fermented yogurt and spices, then topped with toasted peanuts and parsley.
READ MORE: Tented Desert Camp In Jordan
What's the most epic dining experience you've had? Got a suggestion we should add to our list? Comment and let us know!
Save this list to your TRAVEL board on Pinterest!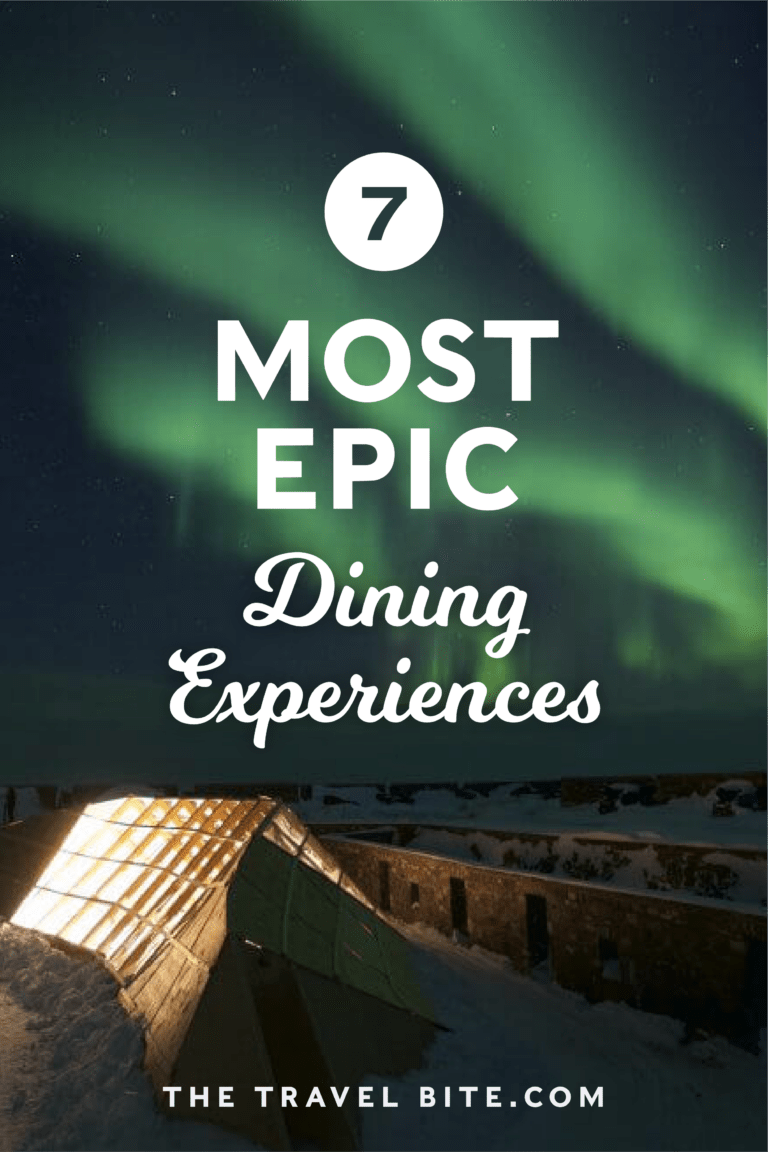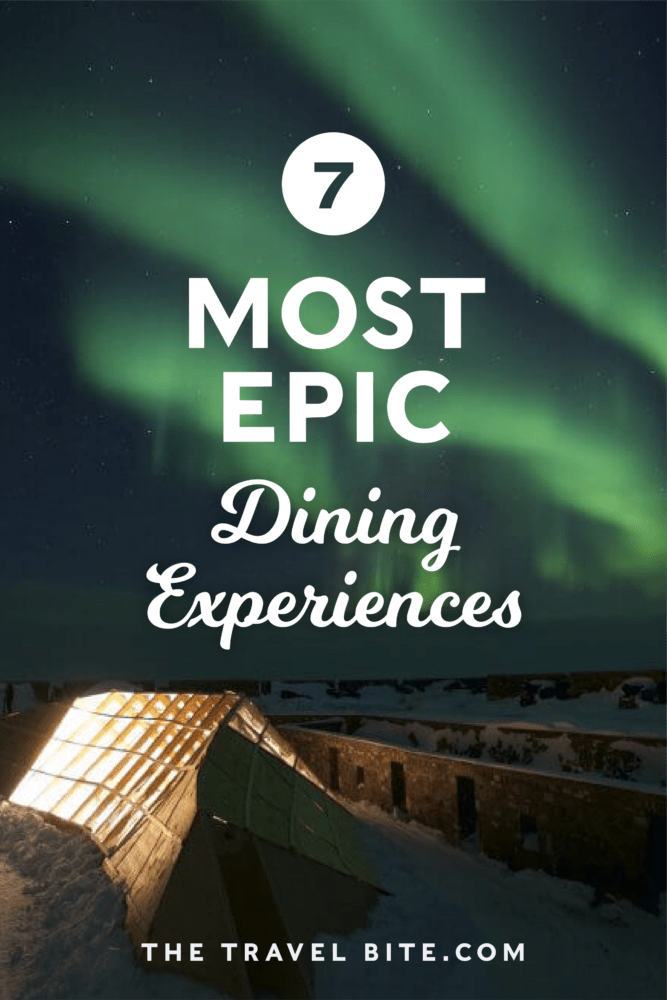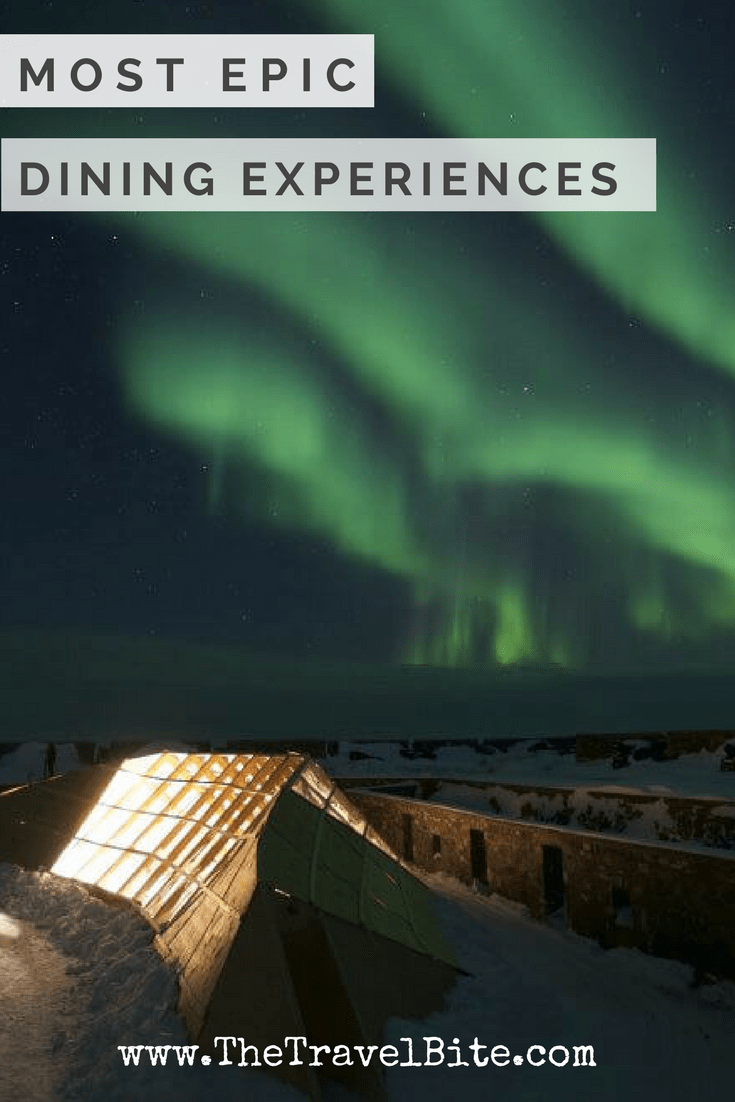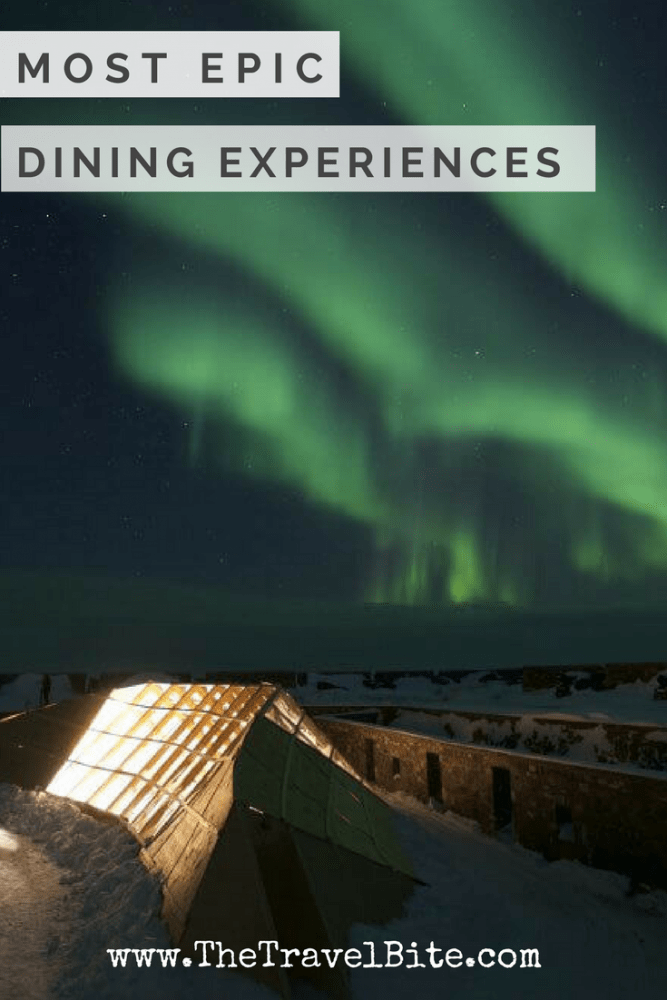 More Stories You'll Love!