Bora Bora is indeed just like every inspirational poster and wall calendar you've seen.  A picture perfect paradise with a serene blue lagoon, lush volcanic mountains, and those above water bungalows on stilts that everyone dreams about.  If you go, you'll probably rub your eyes and blink incessantly as every direction you look is photo-worthy.  It's so blue-tiful, that words cannot adequately describe it.  So, I'll just let the photos do the talking.
Enjoy!
PS … Other than the watermark in the corner, these are not touched up.  Yeah, it's really that blue.
Bora Bora Photos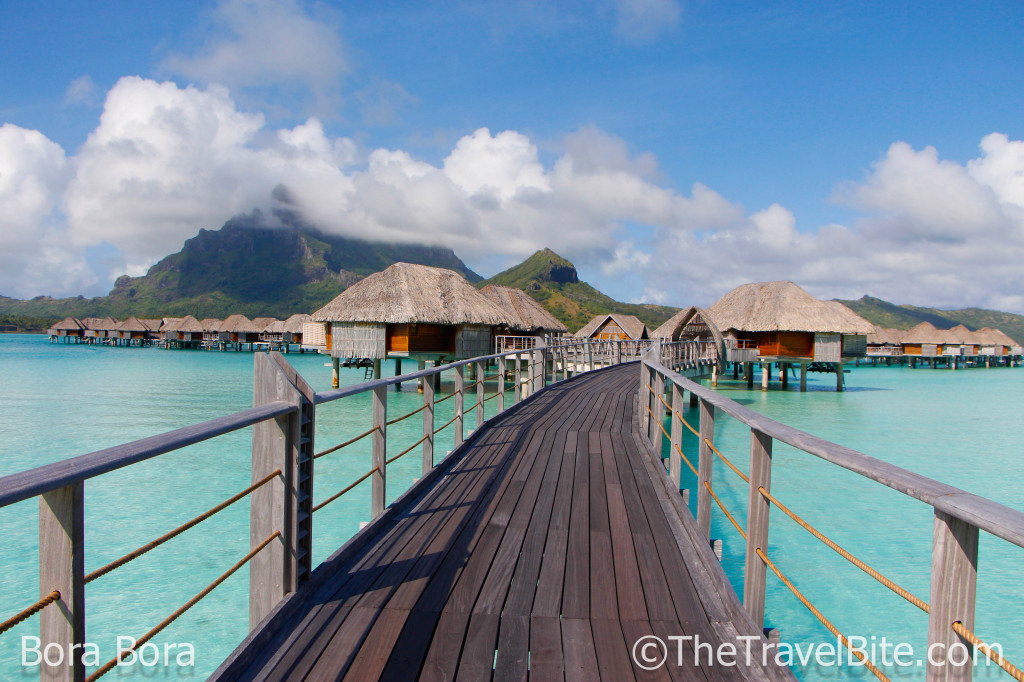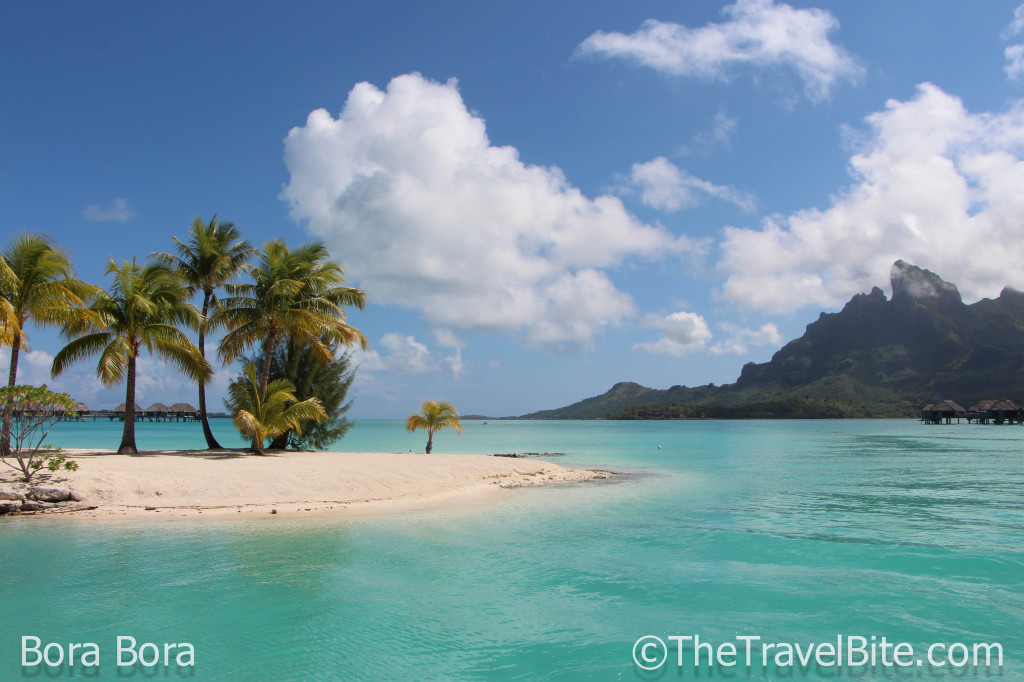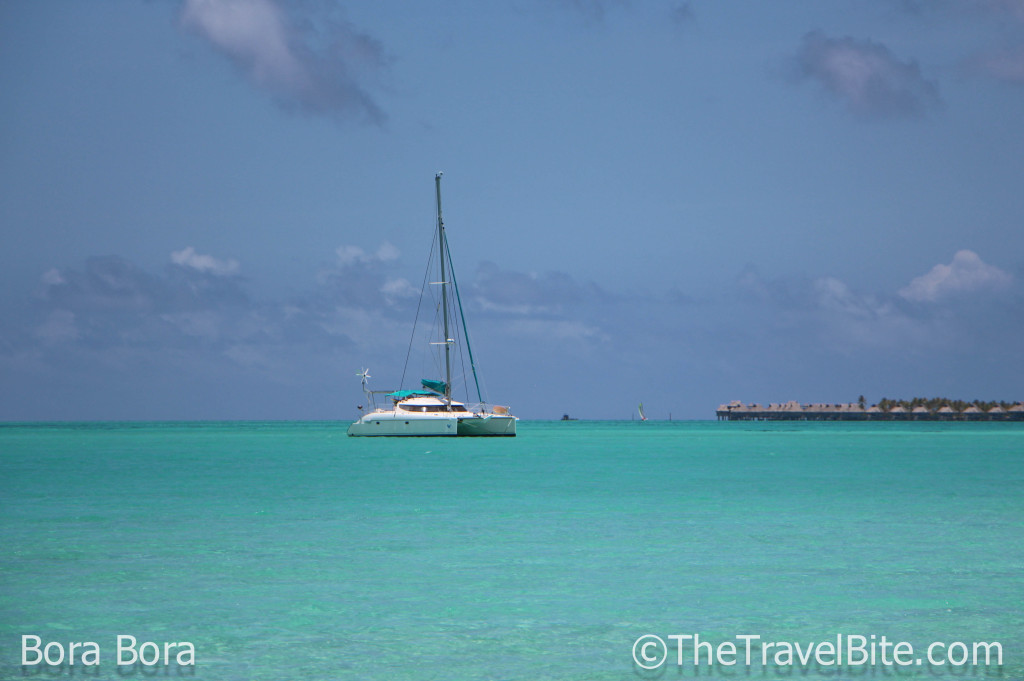 So in case you needed some evidence that I was *really* there (I know I did), here are my feet.  On my own private deck.  In a bungalow.  Over the blue waters of Bora Bora (I still can't believe it!)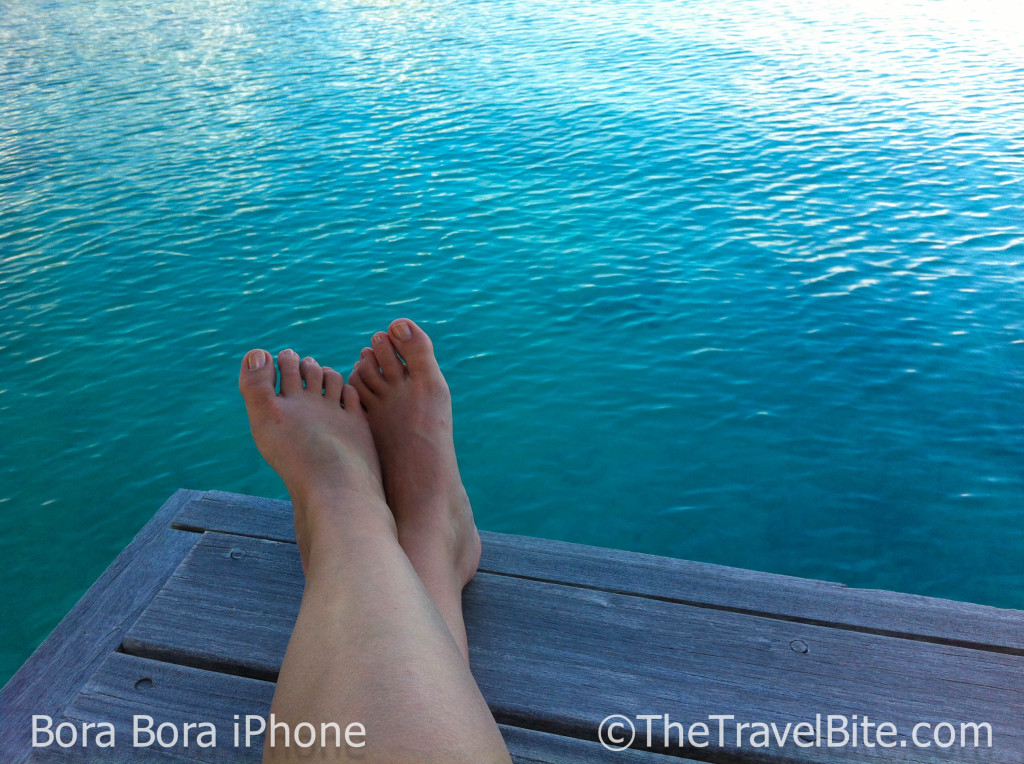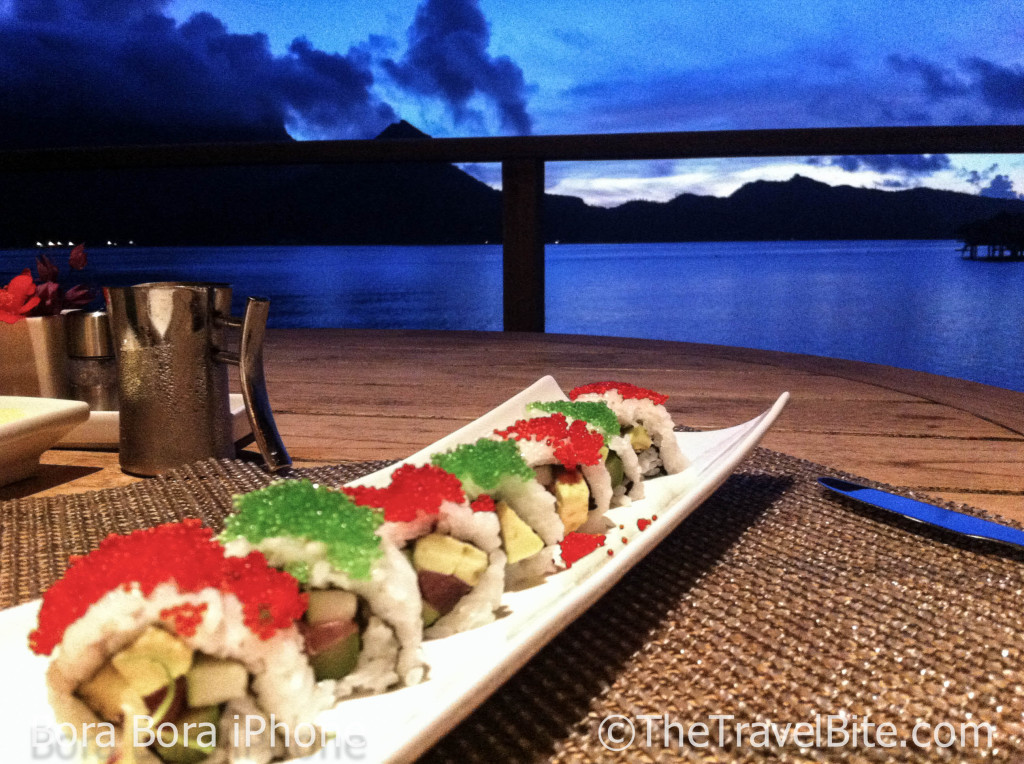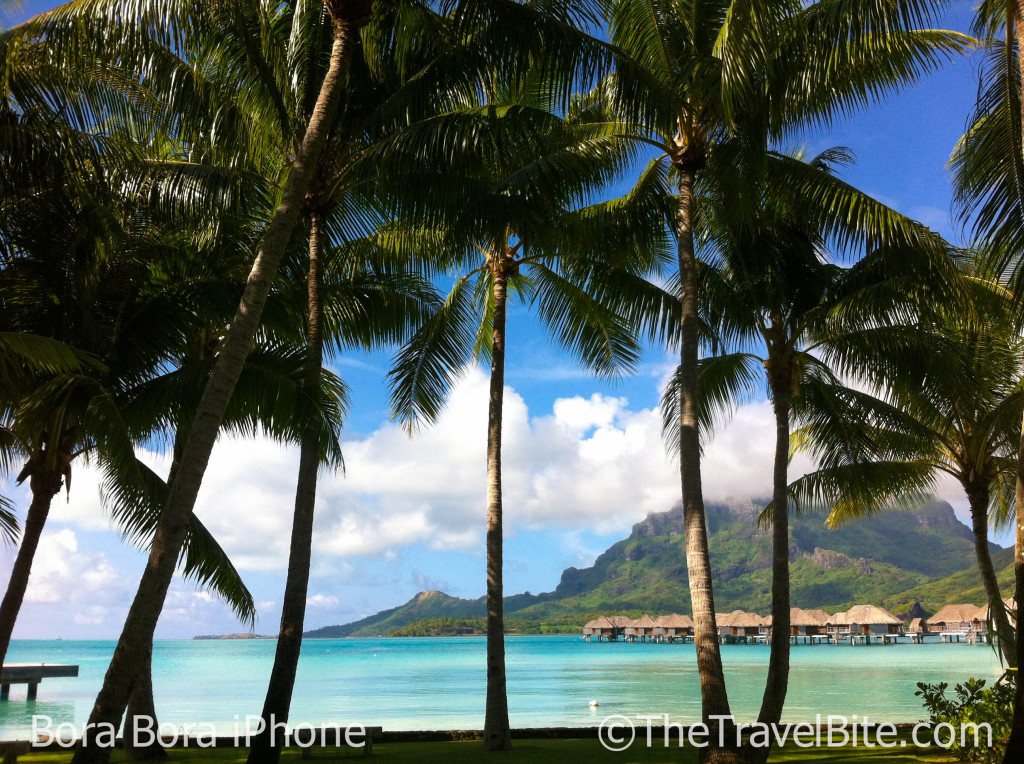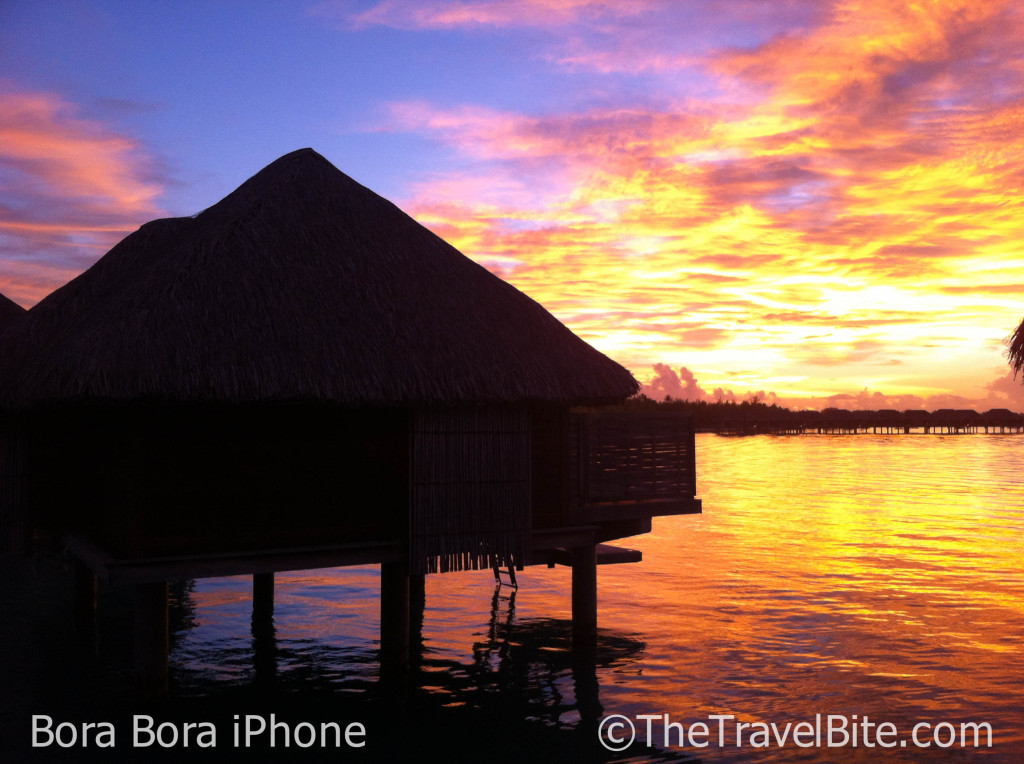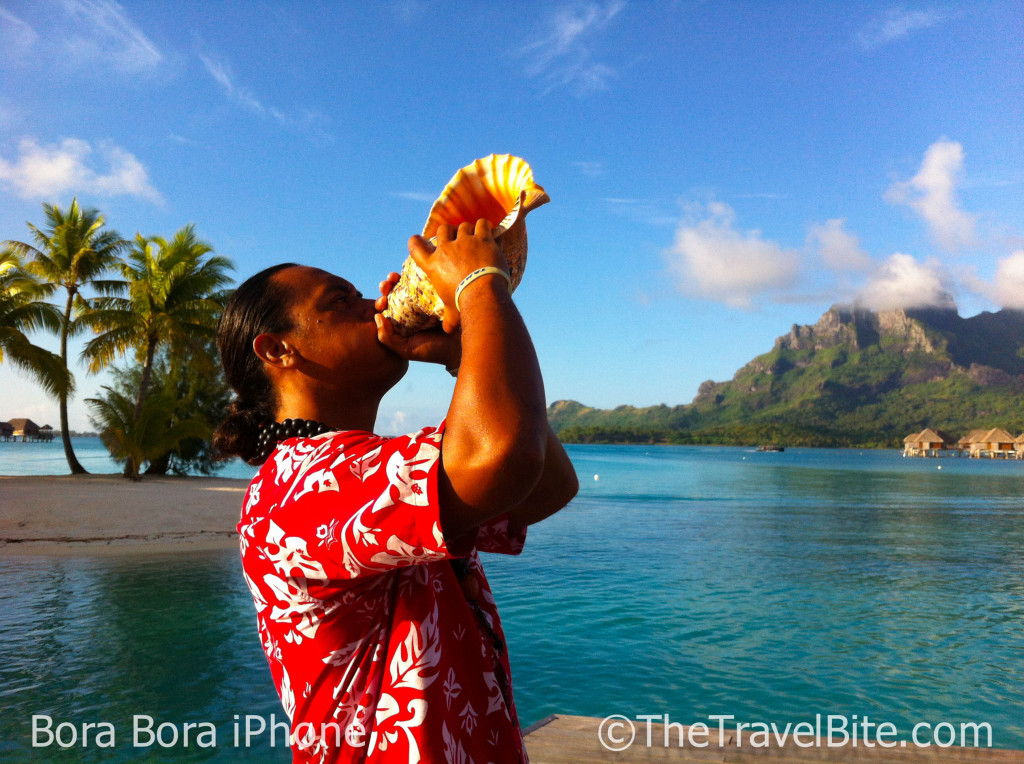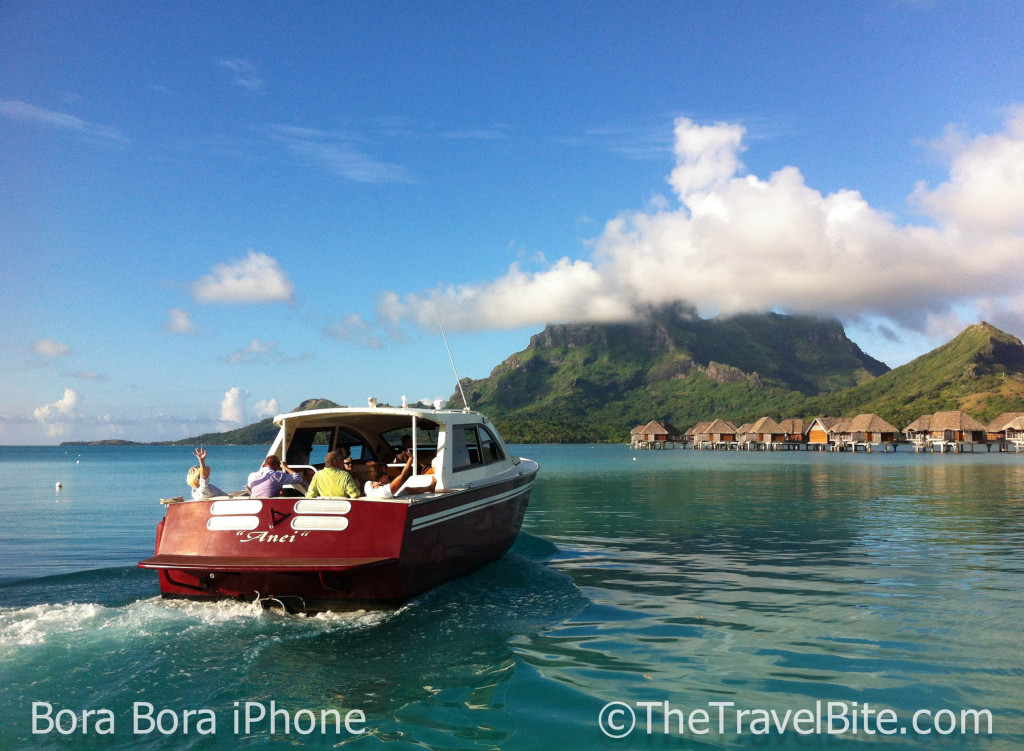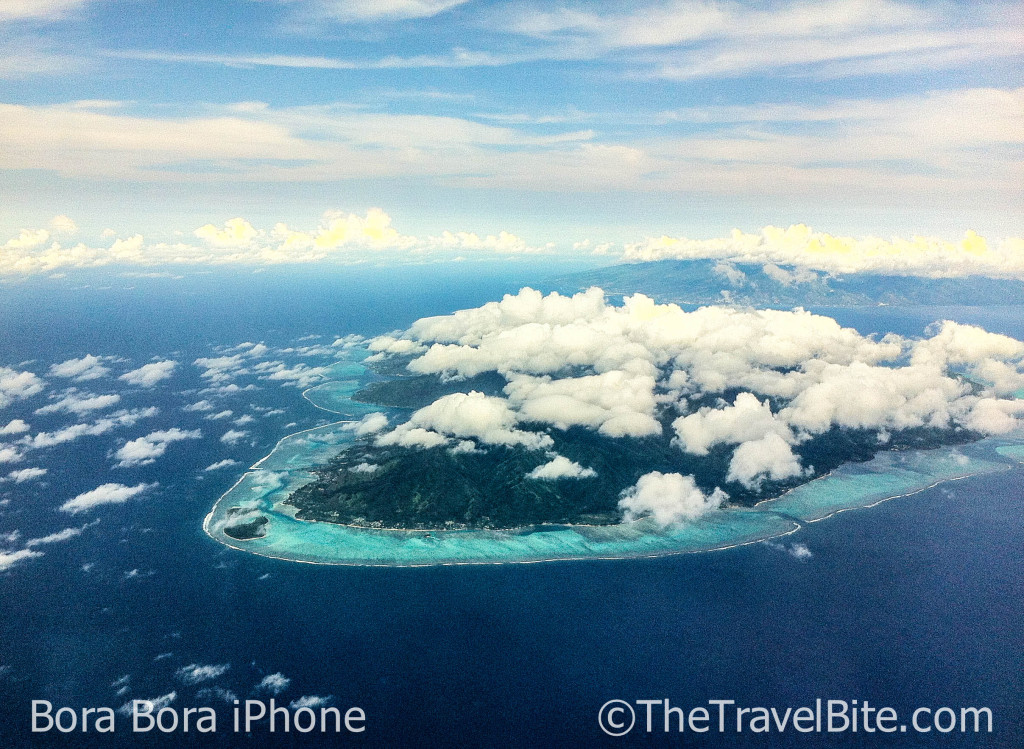 Interested in escaping to this island paradise?  The photos here were taken at the Four Seasons Bora Bora during my Around-the-world trip on #FSJet.  Check out my story on Bora Bora's legendary black pearls, look at more Bora Bora trip pics,  and watch a video that shows the many fun modes of transportation you can take to get here.