on an open fire … jack frost nipping at your noooooose …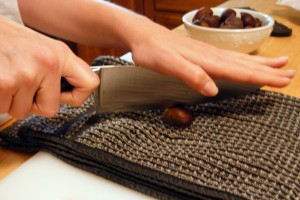 Okay I do apologize for getting that holiday song stuck in your head for the day.  It is one of my favorites though.
After coming back from NYC, I miss one of my favorite street snacks …chestnuts.  Every corner had a vendor peddling these piping hot little treats.  They're one of my favorites this time of year.  Warm and hearty, kind of like bite sized bits of buttered baked potatoes.  And surprisingly, though pistachio growers would have you think otherwise, chestnuts are the lowest calorie nut around.
I've never actually roasted them on an open fire, but I do know how to bake 'em.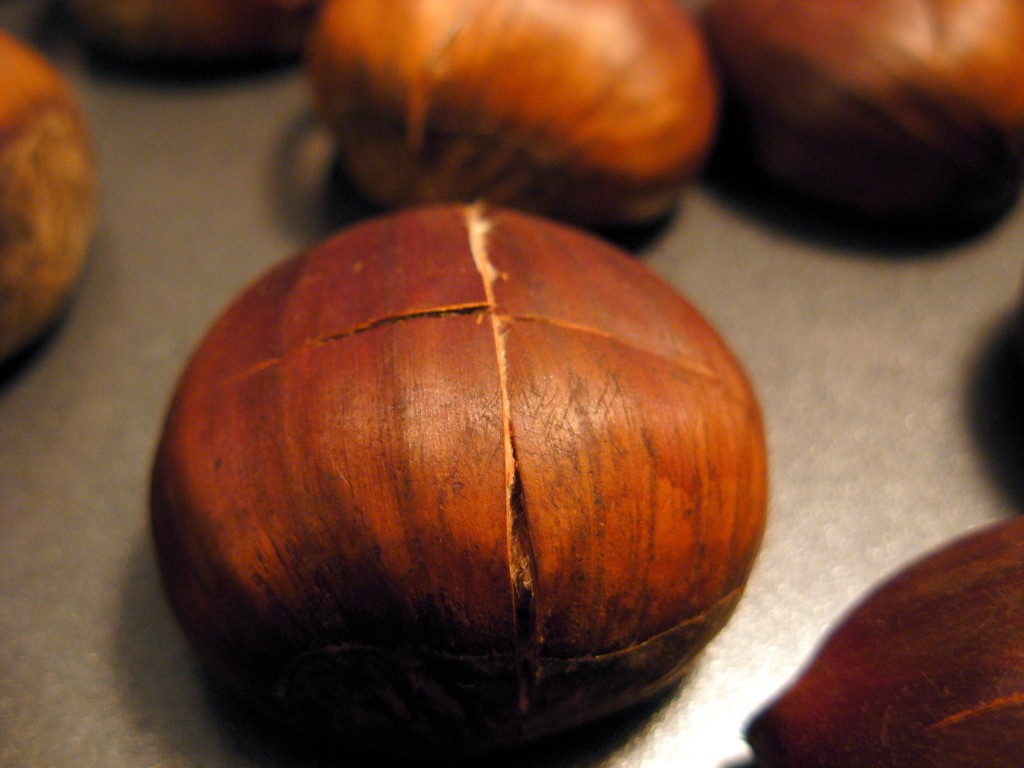 Here's how …
Roasting Chestnuts
Just pre-heat your oven to 425 degrees.
Place a dish towel over a cutting board (to prevent rolling nuts and missing fingers!) and cut an "x" into each chestnut. This helps with two things.
One … it makes for easy peeling and eating.
Two … it lets out the steam from roasting so they don't explode in your oven.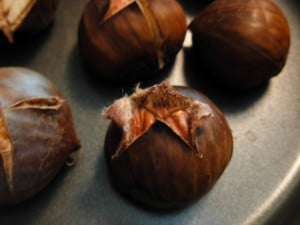 It might sound nice in the holiday song … "hear the chestnuts POP! … pop, pop, pop!" But it wouldn't be a pleasant picture.  Quarter-sized projectiles would be a little dangerous, actually.
Bake them for about 30 minutes until the shells have started
to peel and the insides look golden brown.
Let them cool, then enjoy!
###