A version of this post was originally published on Four Seasons Magazine as part of the 22-day blogging journey for the inaugural Four Seasons Around The World By Private Jet experience.
When you're in Bora Bora, snorkelling in the clear blue waters should be a requirement. I signed up for an excursion that included a peaceful swim with a variety of marine species that ranged from non-threatening tropical fish to toothy-looking sharks that spanned 8 feet.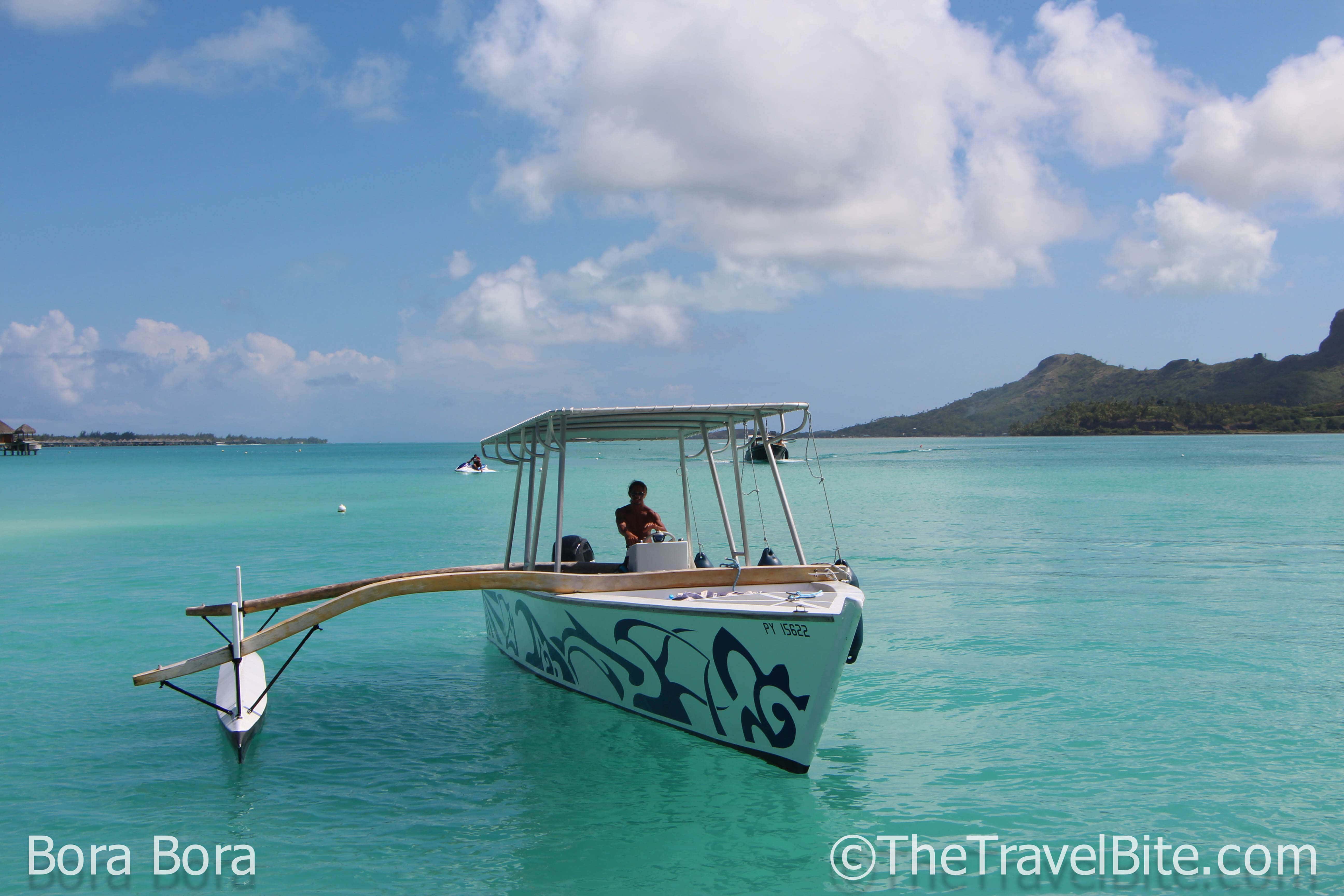 We stopped at a couple of spots looking for fish. The first was rife with stingrays, which we could swim with or observe from afar. We stopped at the coral reef gardens next, before drifting towards deeper waters where black-tipped sharks and lemon sharks swam.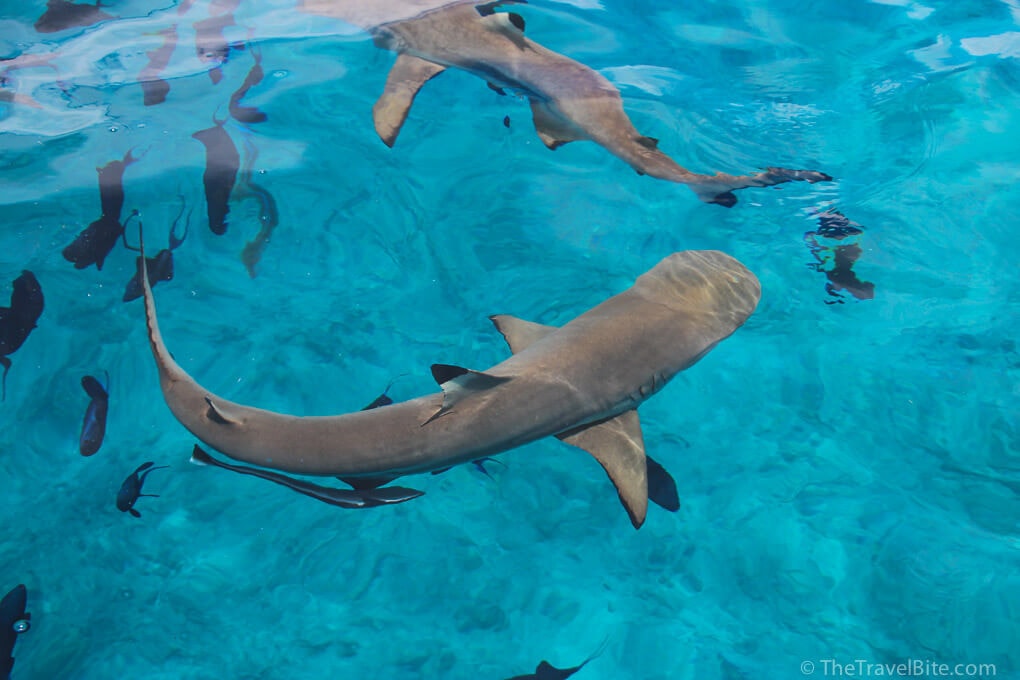 One thing I was never sure about was my guide's name. He was quite the joker, and introduced himself as "Steve." It's not a particularly funny name, but "Steve" followed up his introduction with a jovial Woody Woodpecker–style laugh. He also called everyone we met on the island his brother. "Steve" didn't emphasise information as much as he did having fun. He is an expert at jumping in the water and doing crazy things such as pulling barbs out of stingrays and grabbing the fins of sharks for a ride. I asked a couple of questions about the boat we were riding in, and "Steve's" reply was always, "Yeah, it's pretty, no?"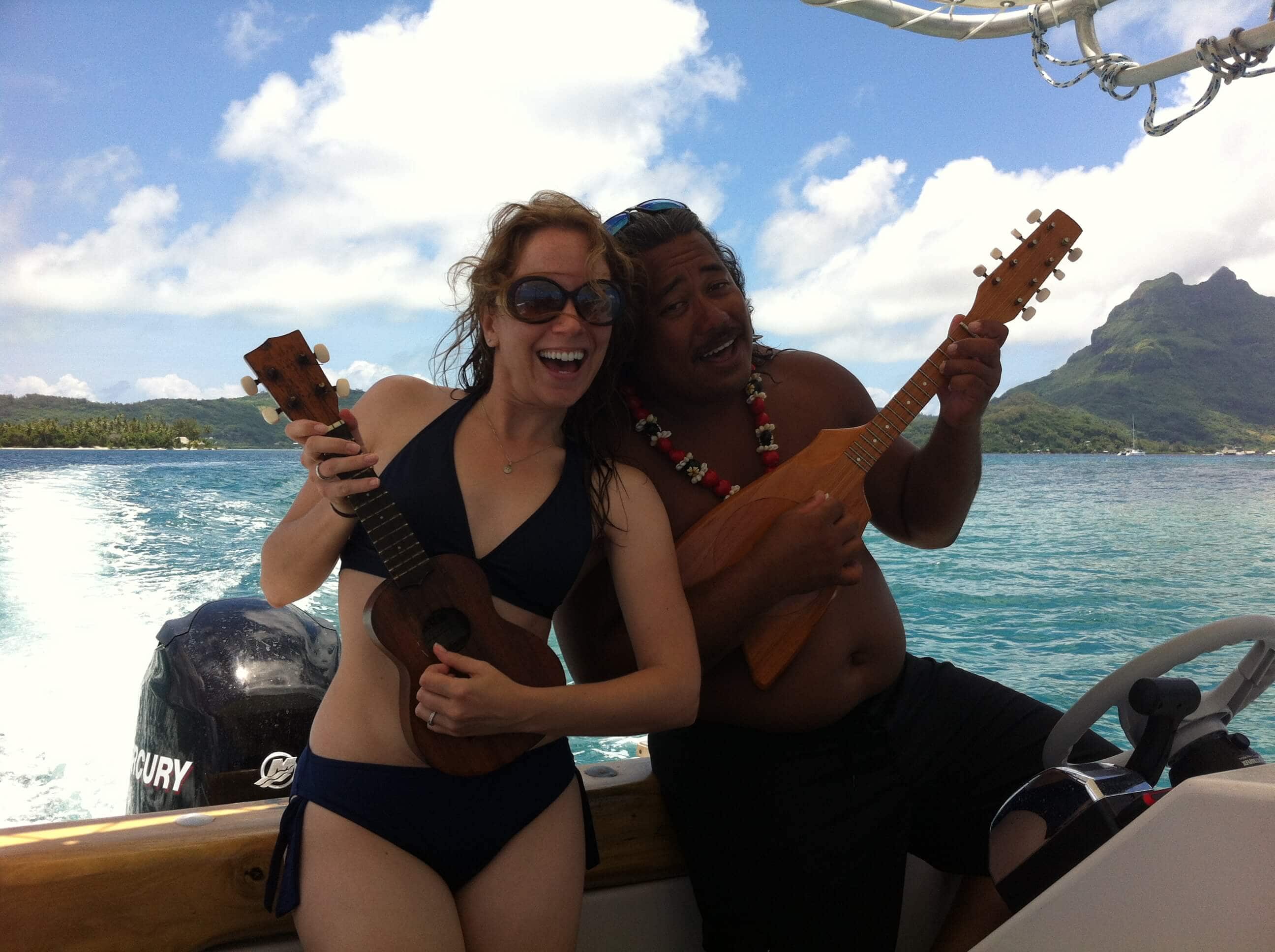 "Steve" deserves some major credit for helping me get some excellent underwater shots. The water was deep, and the 7-foot sharks were scary, so I handed him my GoPro camera and he dived down deep. The footage turned out … well, kinda crazy. LOL! But I did get some shots of the sharks from the boat.  And he did capture a few of the blue-lipped clams.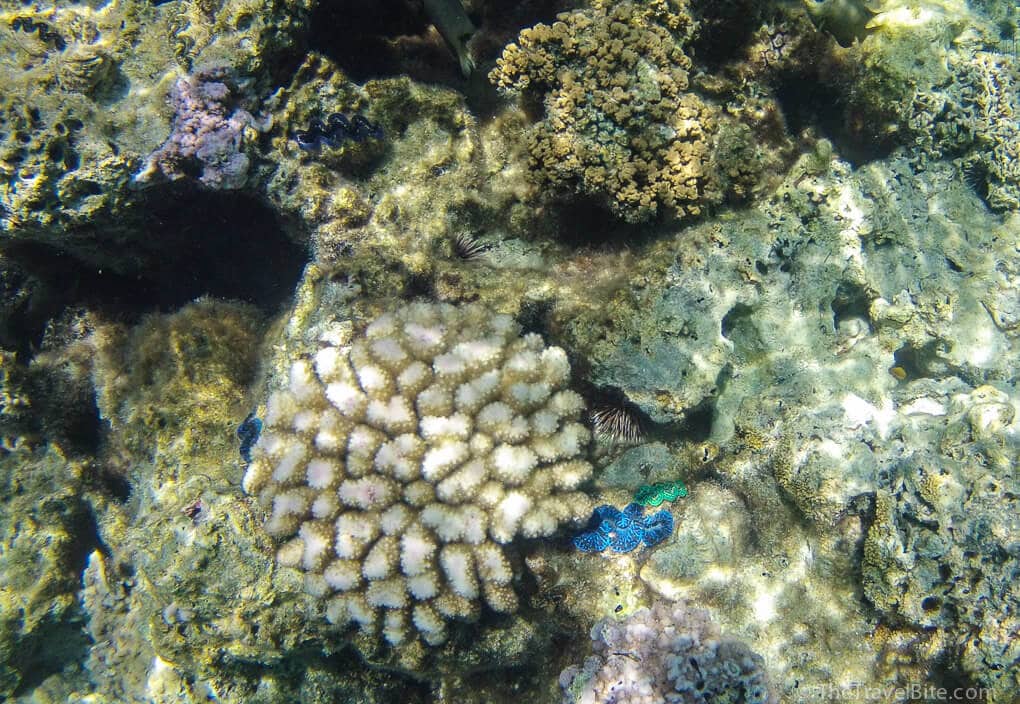 Swimming with sharks and snorkelling can work up quite the appetite. Thankfully, our boat captain and fish-finder extraordinaire, "Steve," knew exactly where to take us for an afternoon feast to replenish our energy. Strumming a happy tune on a ukulele while navigating through Bora Bora's many shades of blue, he brought us to a private beach where we were greeted by local musicians, crafters and a Polynesian-style picnic.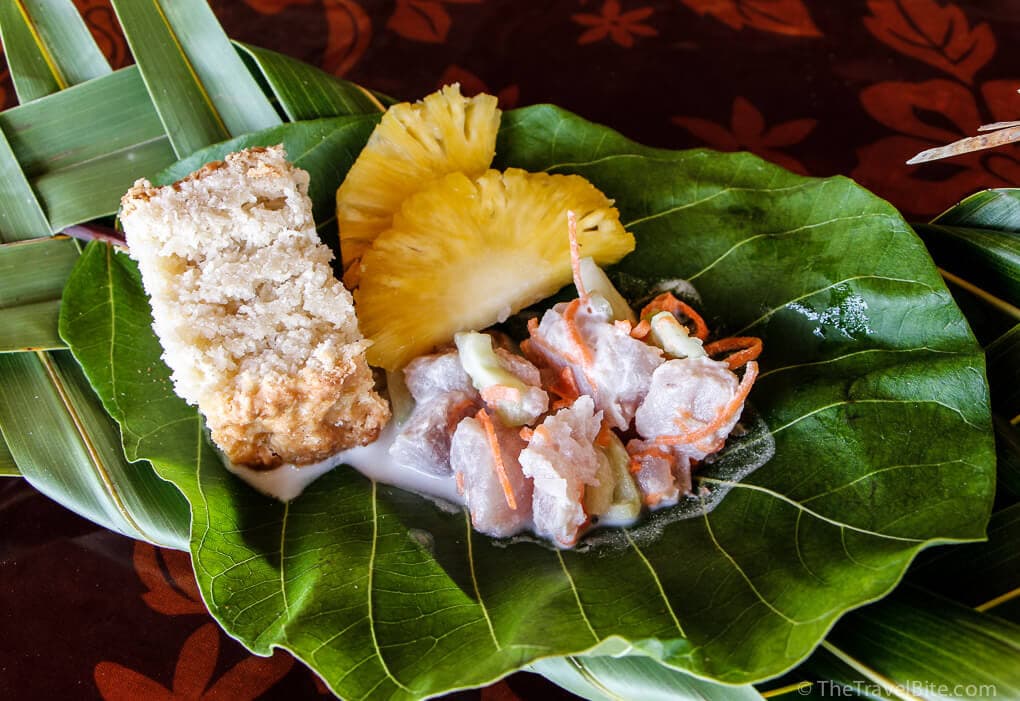 Displayed under the shade of coconut palms was a tasty buffet of refreshing fruits, regional beers, fresh-baked coconut bread and a common local specialty, poisson cru.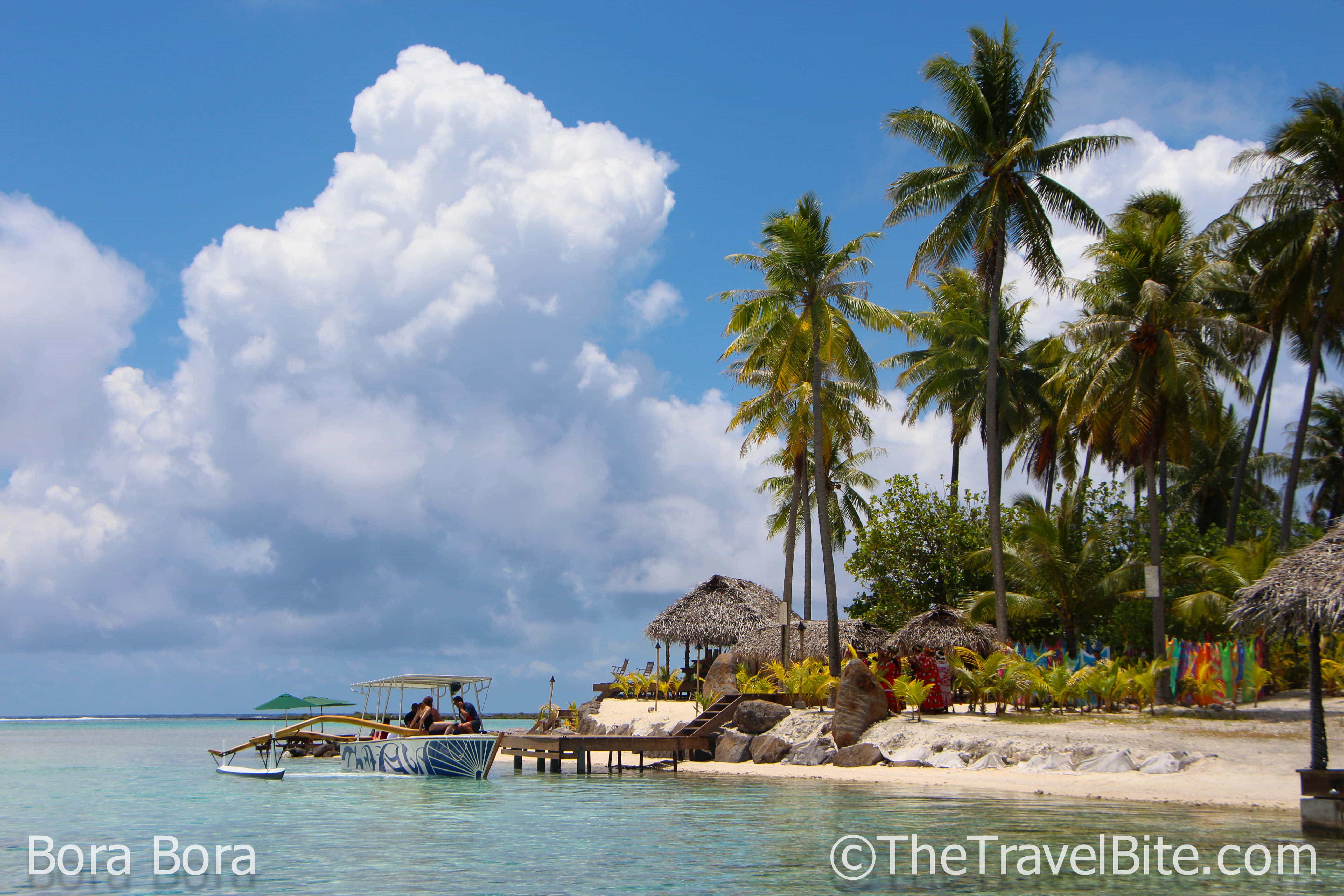 The French phrase literally means raw fish, and it's the Polynesian equivalent of ceviche. It's prepared by marinating fresh fish in citrus juices, then mixing in diced cucumbers, carrots and onions, and topping it off with a generous pour of creamy coconut juice.
It was cool, refreshing and perfect for an afternoon out in the sun.