If you're a big fan of Game of Thrones, then like us, you've probably admired the beautiful landscapes in the background of those dramatic scenes and wondered, "Where is Game Of Thrones filmed? I've got to see it!"
Game of Thrones has filmed on location in places around the world known for having epic coastlines and ancient stonemasonry. But the one destination that has more GOT filming locations than any other is Northern Ireland. The country even has their own Game Of Thrones Filming Locations App designed by the Screen Commission with interactive maps of Northern Ireland (and the fictional Westeros & Essos too) for fans to scroll through and find information about their favorite scenes. It's actually really fun to browse through the maps, whether you're trying to keep up with the latest drama in the show or daydreaming about planning your in-real-life visit. (The app is available for both iPhone and Google Play )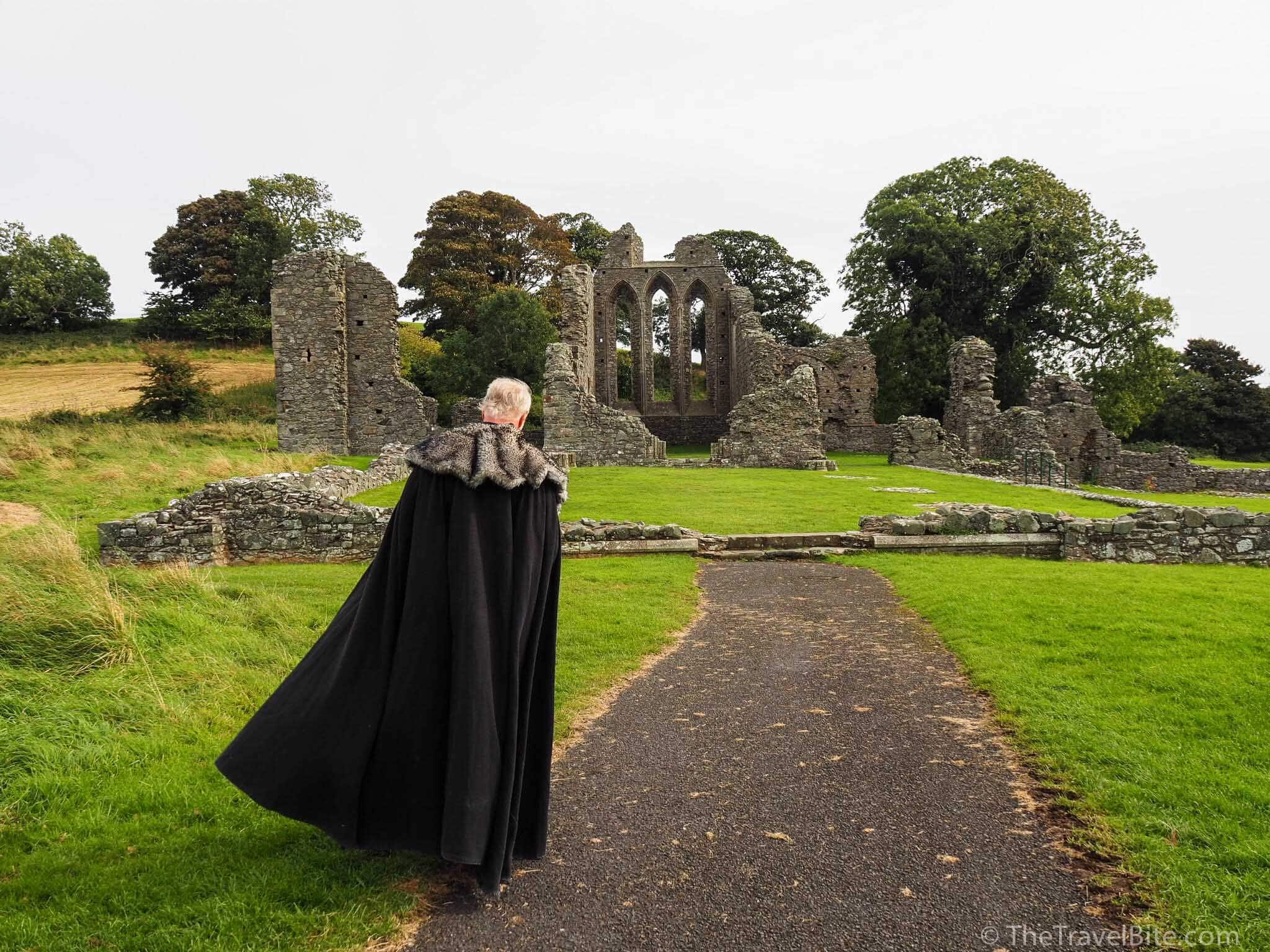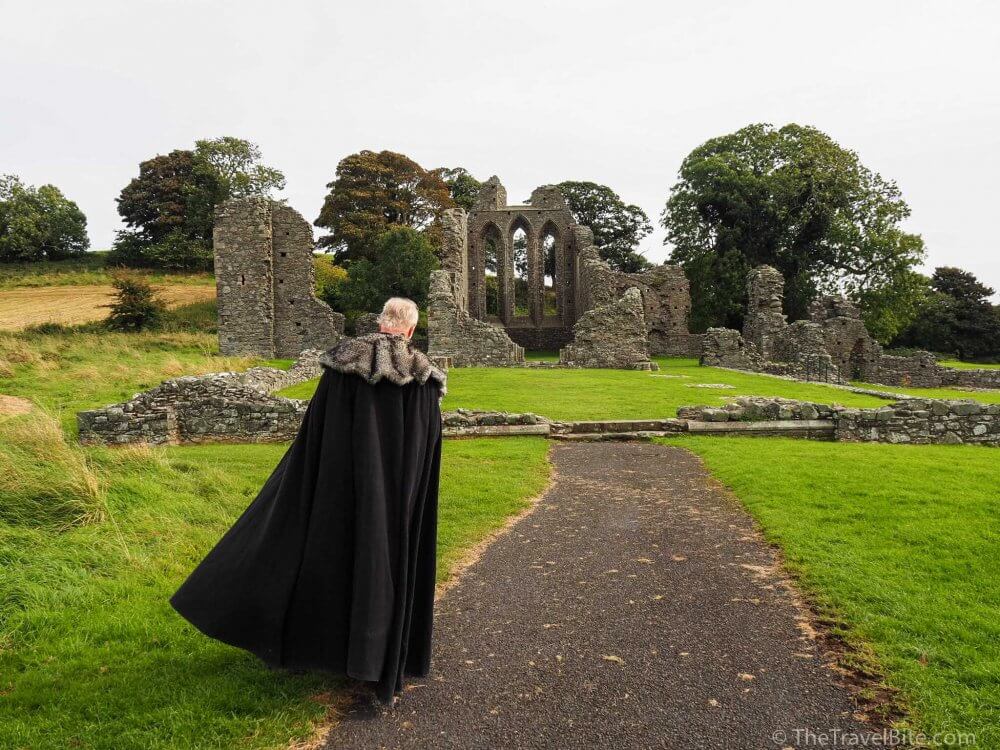 I was invited by Visit Britain and Visit Northern Ireland to go on a press tour of these locations as a participant of Social Travel Summit. And I have to say, it's as epic in person as it is on the screen. You'll want to start your trip in Belfast, and then use the interactive map in the filming locations app to plan your trip around Northern Ireland. It's a gorgeous drive, and I have all the highlights, photos, and travel planning tips here for you below.
So, cue the Song Of Ice And Fire and listen to the show's famous intro song on repeat, order a cape to look like John Snow (seriously, these were great for photos), and have yourself a scroll through Westeros & Essos (also known as Northern Ireland.)
GAME OF THRONES FILMING LOCATIONS – KEY SITES TO SEE
The Dark Hedges
This is usually one of the first stops on any Game of Thrones tour as it is relatively close to Belfast. You might recognize it as The Kingsroad, North of King's Landing. In Season 2, Arya travels along this road when she escapes in disguise as a boy. It's located near Stranocum in Co. Antrim.
A note about etiquette while visiting the Dark Hedges. Since it's a popular photography spot, park at Gracehill House, the golf club and restaurant on the end of Bregagh Road facing the hedge (plus, one of the GOT Doors is in the pub, but more about that below.) Then, walk to the hedges from there. Not only will it enhance your experience walking under them as Arya had, but it will also enhance others as your vehicle won't be ruining someone's photo. Also, locally, they frown upon parking on the side of the road there.
The Doors
Several trees from The Dark Hedges mentioned above were blown down during Storm Gertrude. The natural disaster was turned into art, with the trees intricately carved into doors depicting each of the ten episodes of Season 6. But the real fun is that the doors were placed in 10 pubs around Northern Ireland. Time for an epic pub crawl, amigright? While touring Northern Ireland, be sure to add the pubs to your itinerary and get a peek at the Game of Thrones Doors. We saw at least eight of them while there.
LORDSPORT HARBOUR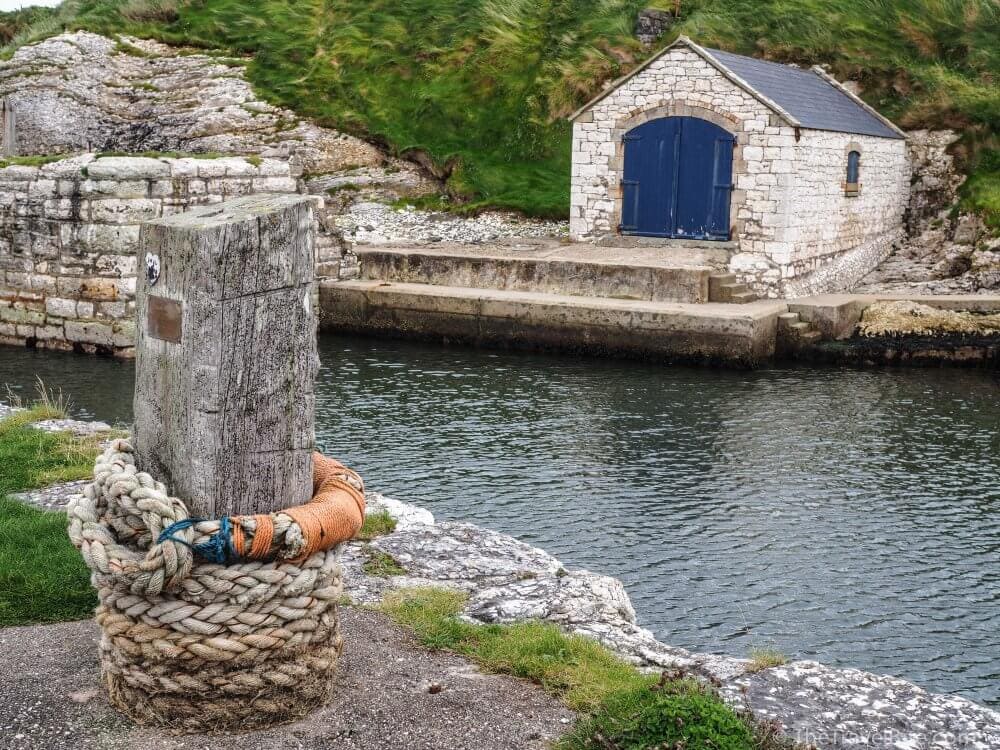 Along the Causeway Coast, you'll find tons of Game Of Thrones filming locations. This one is Lordport Harbor (known in real life as Ballintoy Beach). In the show, it's used a lot for the Iron Islands, and this harbor specifically when Theon goes back to ask his father to support Robb in Season 2.
WINTERFELL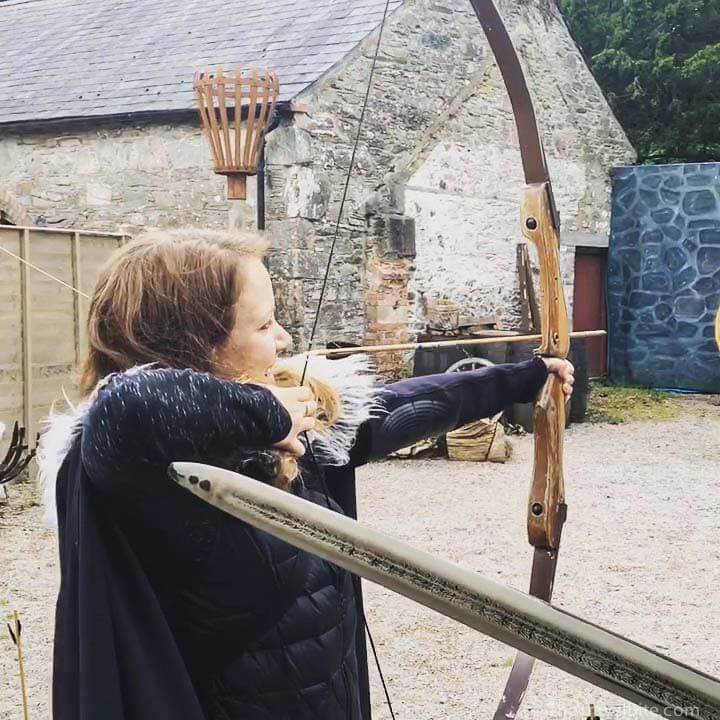 This was my absolute favorite of all the filming locations and I had an ear-to-ear grin the whole time I was here. There are SO MANY filming locations around Castle Ward, that it feels like a theme park for Game Of Thrones fans. There's Audley's Field and Inch Abbey which were part of Robb Stark's camp. And nearby there's also Quoile River which was Riverrun in Season 3. Only, all of these places are real — real castles, real 10th century stone masonry, real rivers and forests.
Now, there is a lot CGI in the show, but you still feel the magic when visiting here. The best way to get the fully immersive experience here is to do the Winterfell Experience with Winterfell Tours. They have costumes and archery, a medieval banquet feast, and can even invite the actual Direwolf dogs from the show to come in for a meet-and-great.
RENLY'S CAMP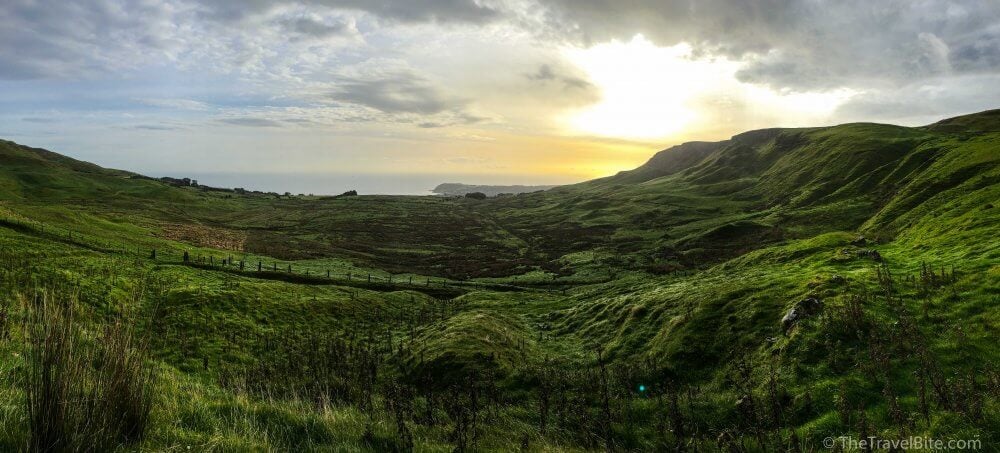 The windswept grasslands overlooking Murlough Bay are breathtaking on their own. You might remember them from Season 2 when Stanis travels with Melisandre to meet Renly and his army. If you bring your hiking boots, this area is a lovely place to go for a hike along the glen.
WHITE WALKER FOREST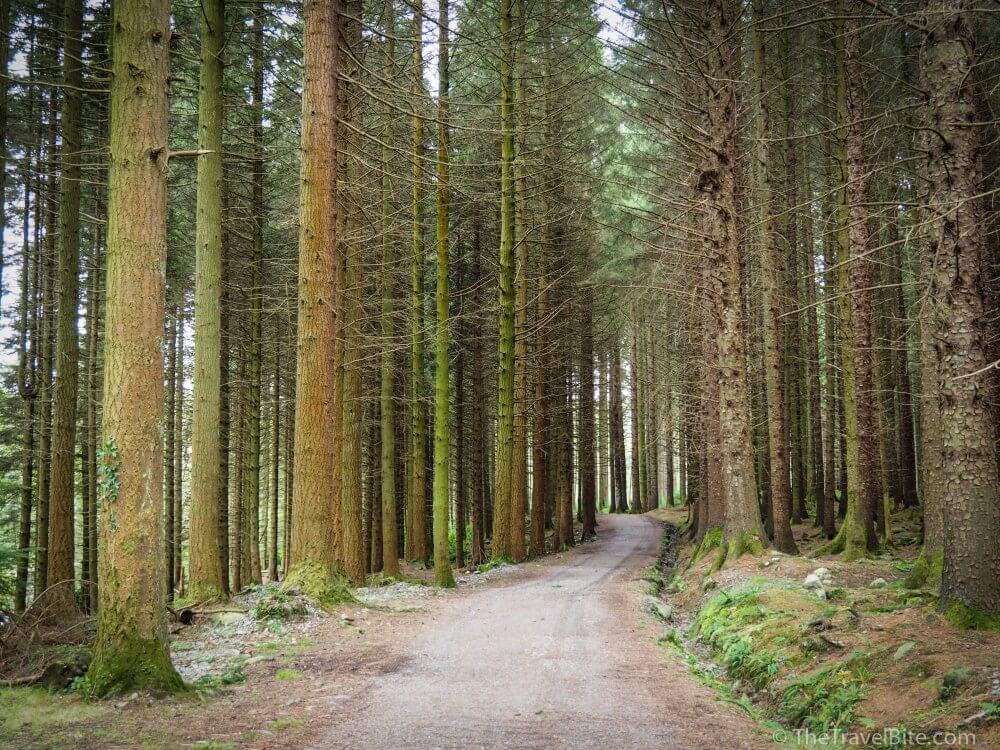 Tollymore Forest is the location for a few scenes. It's the lands around Winterfell where they found the direwolf pups by the river in Season 1. It also has a few snowy white walker scenes from beyond the wall. These scenes haven't been added to the app since they're recent, so it's best to go with a private guide (like Winterfell Tours) to show you around and even play the scenes for you so you can see a great before-and-after.
MELISANDRE'S COVE IN THE STORMLANDS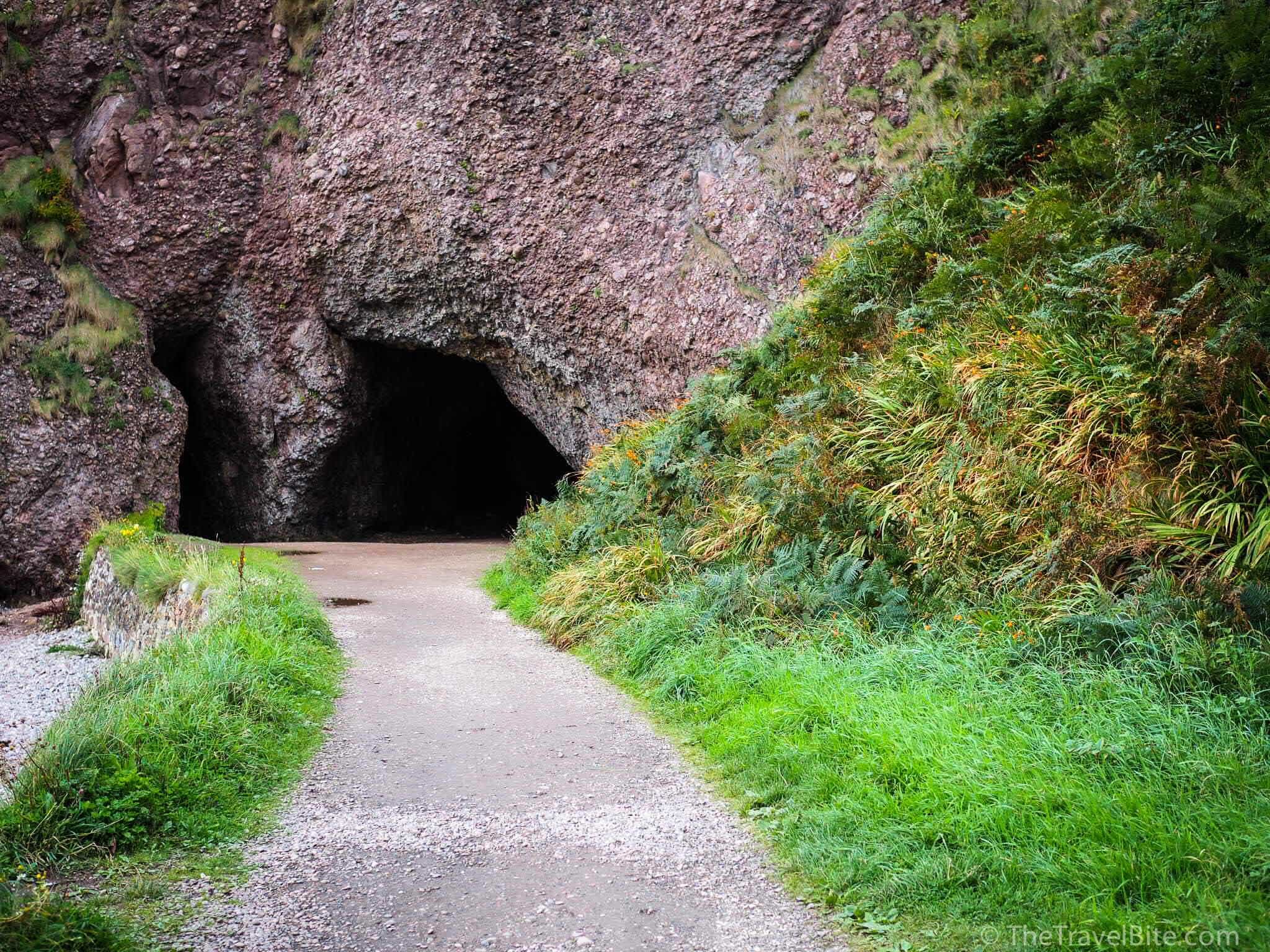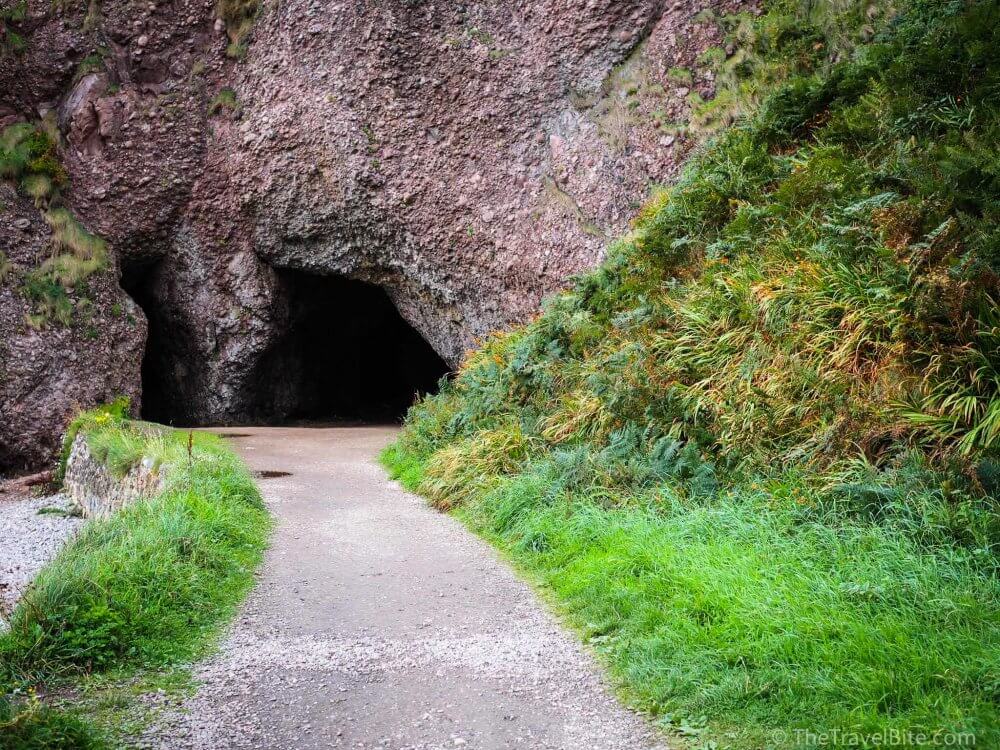 No one can forget that spooky scene where Melisandre gives birth to a shadow creature, and if you dare to enter the same cove, you'll find it at Cushendun Caves in Co. Antrim. Just watch the tides.
MUST DO EXPERIENCES
Ballygally Castle Game Of Thrones Themed Dinner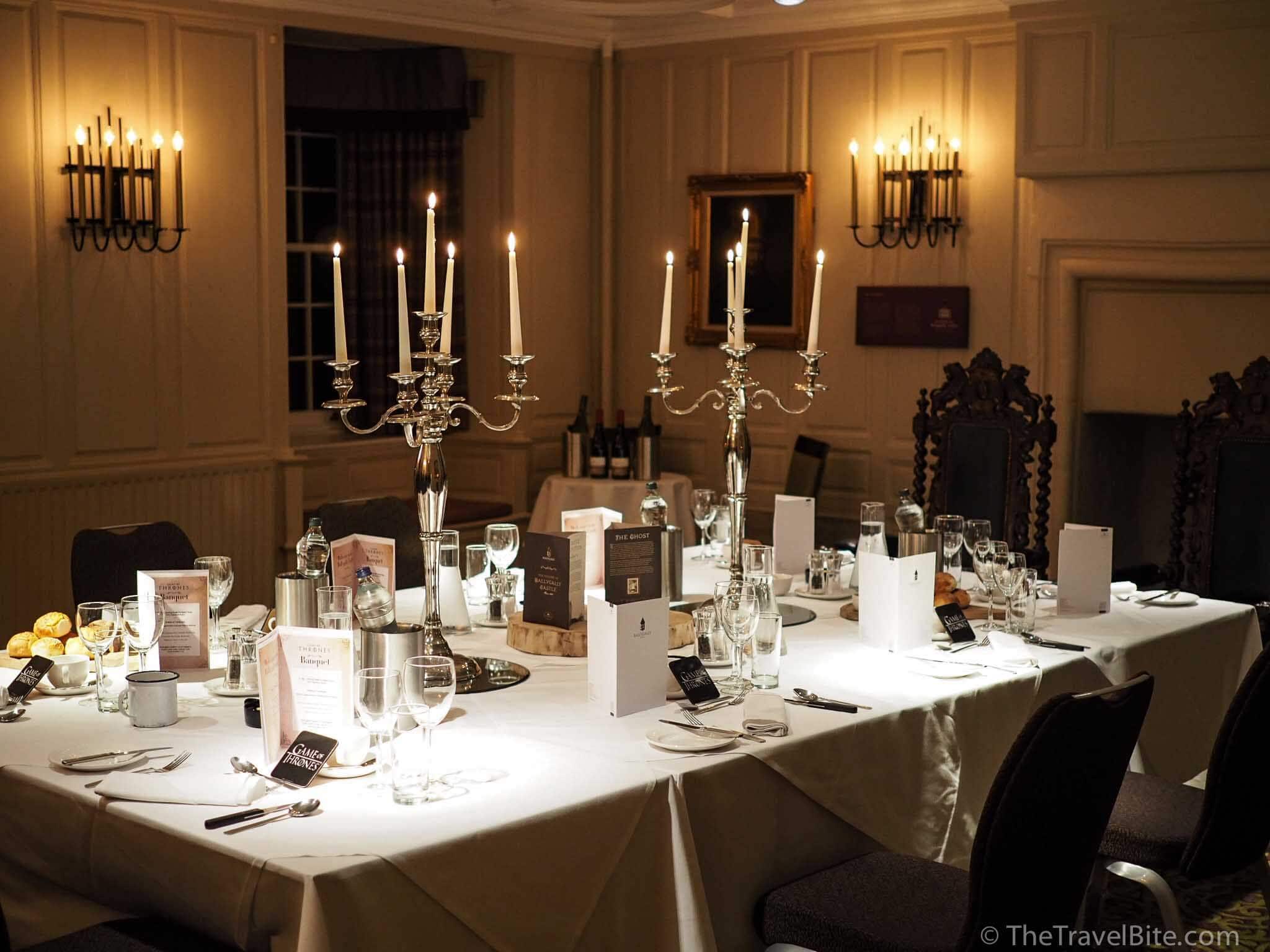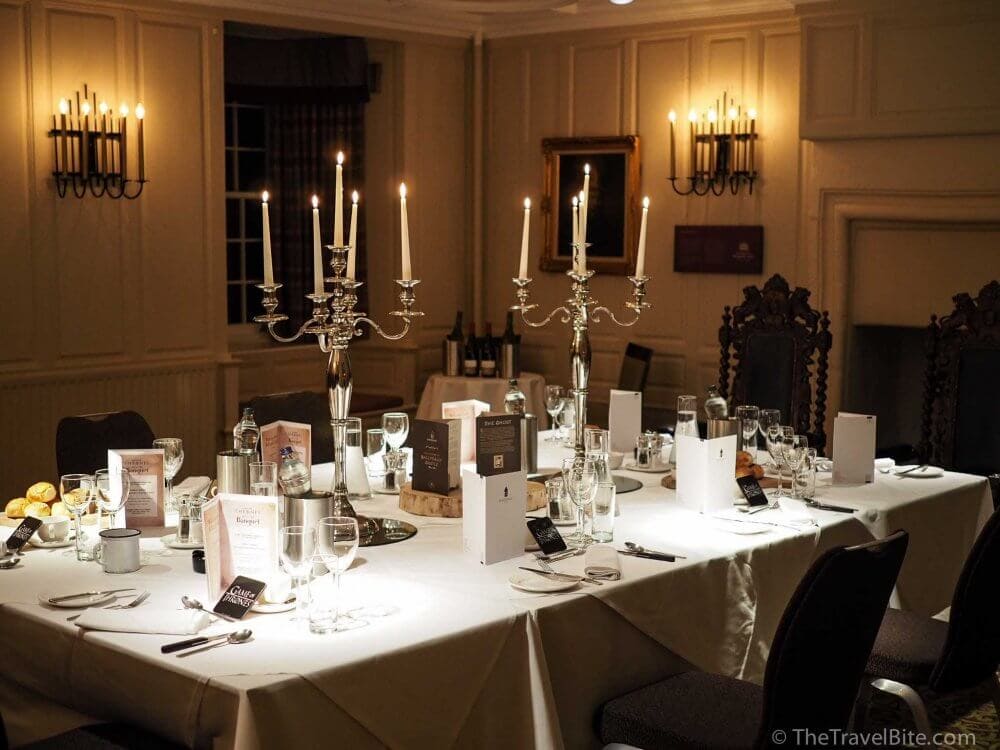 Ballygally Castle Hotel is located right along the Antrim Coast where much of Game Of Thrones is filmed. They offer a dinner experience that includes a Tomahawk steak with "Valerian Steel" knife, Sansa's lemon cakes, and many other mouth-watering foods you've heard your favorite characters talk about on the show. All of the recipes come from the Official Game Of Thrones cookbook, A Feast of Ice and Fire. The dinner is spectacular, there are a few interactive surprises, and the hotel is absolutely lovely.
DIREWOLVES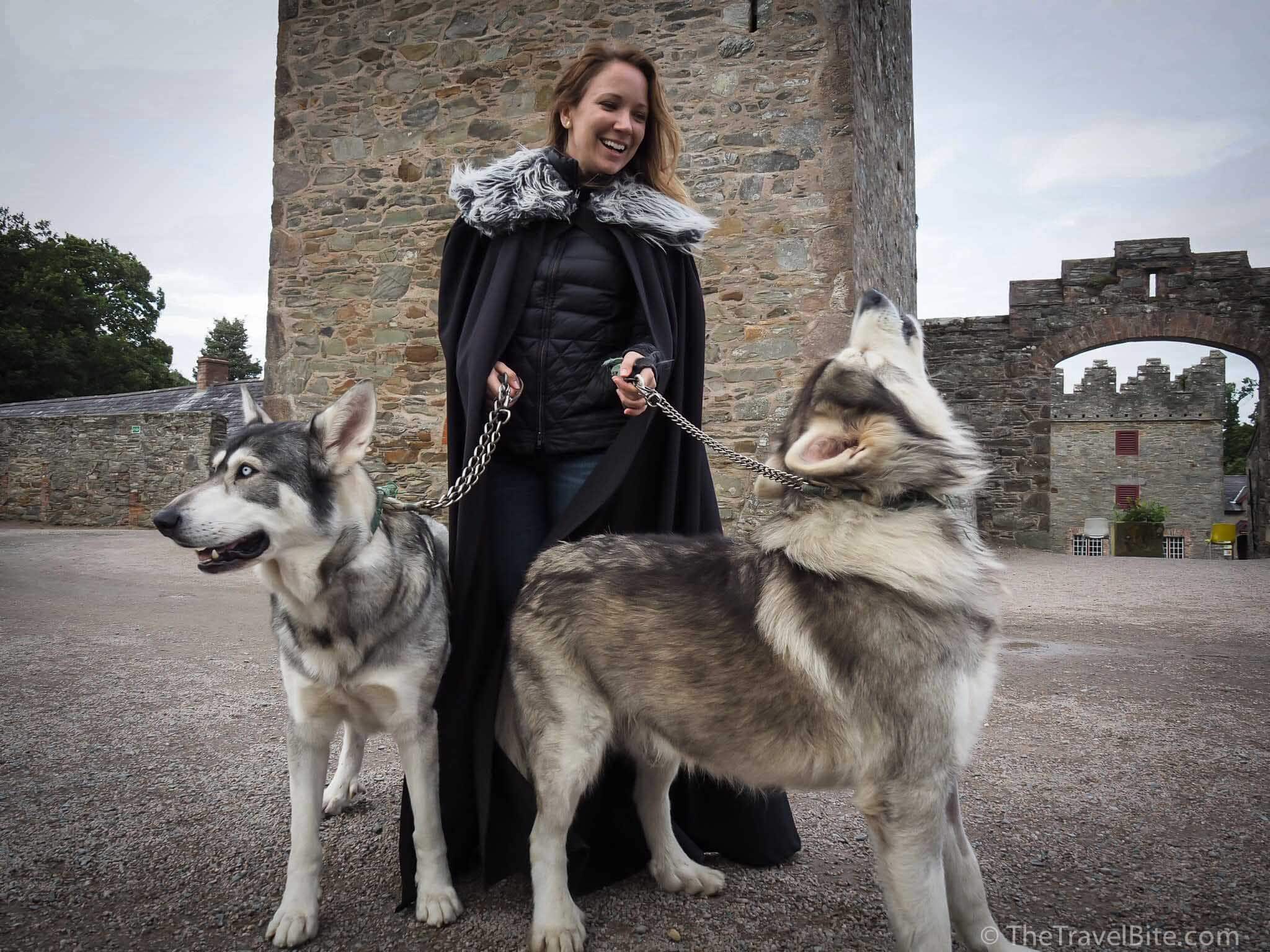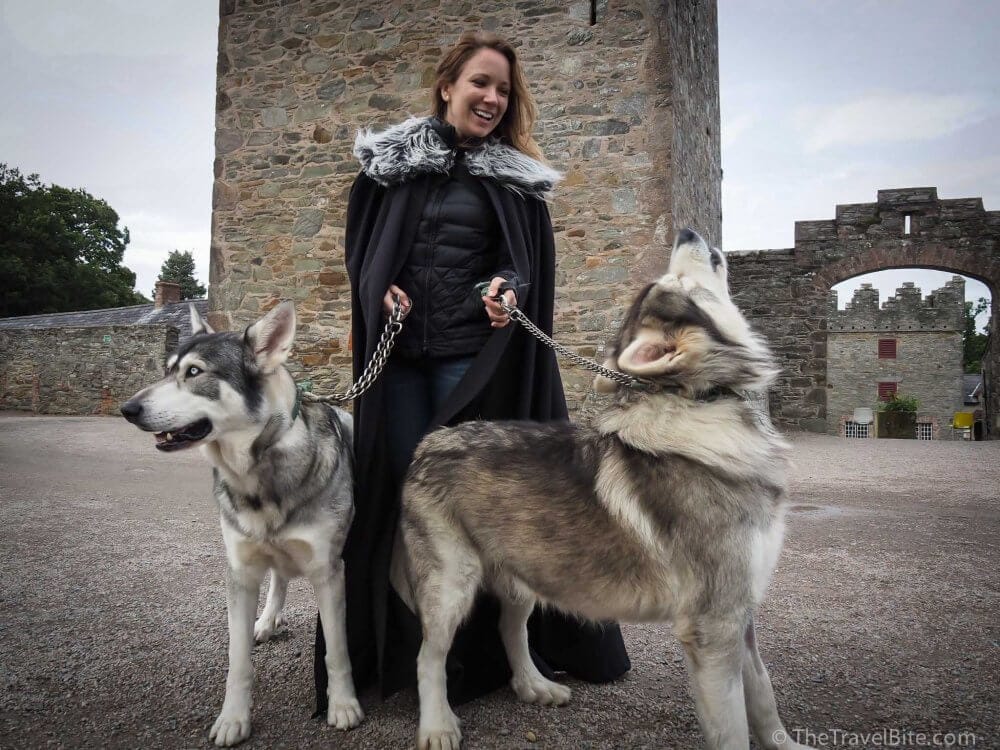 The Direwolves Tour is something you have to call to make reservations for in advance, and I highly recommend it. Their names in real life are Odin and Thor and they are the most fascinating pups you'll ever meet. The cape is part of the Winterfell experience, but it makes for some pretty epic photos if you want to order your own John Snow style cape and pack it to bring with you on your trip.
GAME OF THRONES JEWELRY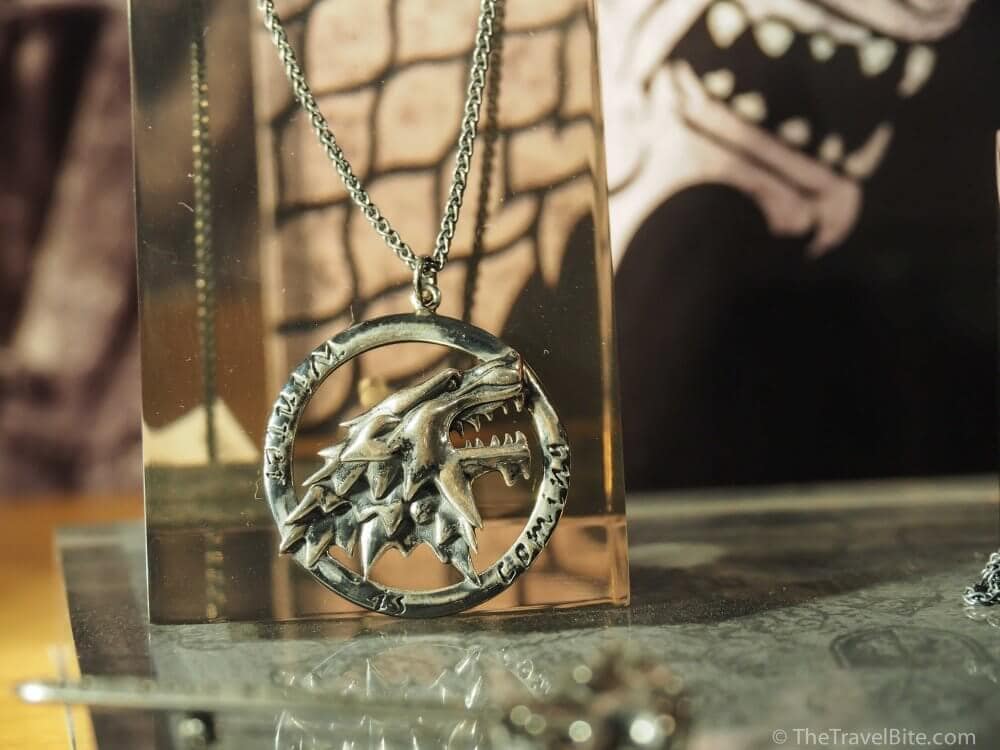 All of the jewelry on the show, from the intricate crowns, to Sansa's necklace that hid the portion to poison Geoffry, was designed and created by a jeweler in Belfast – Steensons. While the jewelry and crowns from the show are not for sale (I do hope they put them on display in the future), you can purchase and official piece designed by the same jeweler. Other than photos with the direwolves, I can't think of a better souvenir.
HOW TO PLAN YOUR TRIP
I've mentioned Winterfell Tours a few times now, but you MUST download the mobile phone app. If you want to go at your own pace, rent a car, and discover these locations on your own, the Game Of Thrones Filming Locations app I mentioned earlier is the perfect pocket guide. You can click through locations on a map of Ireland, read about the scene that takes place there, and then click through to visit the location which will open up Google or Apple Maps and give you driving directions. It really is one of the most comprehensive travel guide apps I've ever seen. And it's fun to browse through even when you're not traveling through Northern Ireland.
BEHIND THE SCENES
Now, just for fun, did I mention I ended up on a flight from Belfast to London with practically the entire crew from Game Of Thrones? Quick story, I was there on a gin tour of Great Britain for a story and flew into Belfast to visit one of the world's top gin bars (Muriels Cafe) and also to visit the craft distiller Short Cross Gin (they have a few GOT filming locations on property too!) Anyhow, I'm waiting to check my luggage (because … gin) and the guy and girl in front of me are speaking with an American accent. They also notice I have an American accent. The conversation went something like this:
Them: "Where are you from?"
Me: "Florida, you?"
Them: "We're from Los Angeles. Are you on vacation?"
Me: "No, I'm hear doing a gin tour of Great Britain to write a story for my blog."
Them: "Woooow! That sounds like the coolest job in the world."
Me: "Yeah, it's pretty cool. Are you on vacation? What did you see?"
Them: "No, we're working too. We're part of the crew for Game of Thrones. We just wrapped."
Me: *jaw drops* "Okay. You win. You win coolest job in the world. Have you seen John Snow?" (This was before Season 7)
Them: "LOL! No, we haven't. And if we did, we'd have to kill you."
So, because I was a chicken, and it felt weird to ask total strangers for a selfie because they're behind the scenes and no one would recognize them anyway, I took a quick snap of the cameraman in front of me on the escalator in Belfast Airport. And he wins a trophy for "Most Unique" and "Most Expensive" carry on I've ever seen.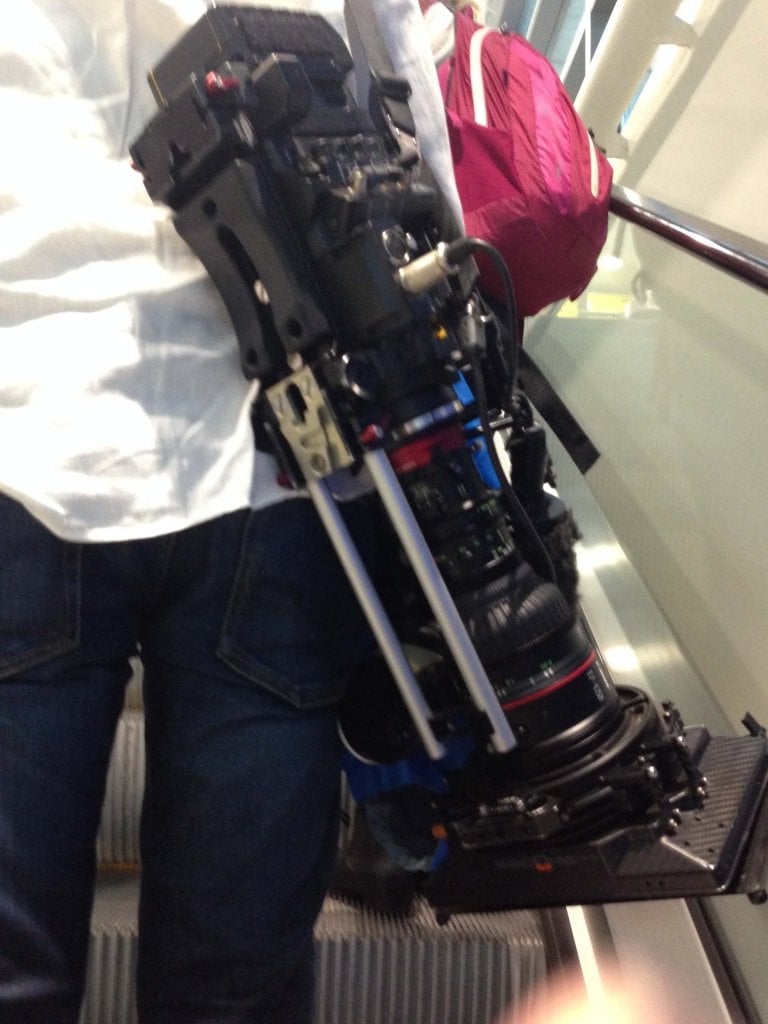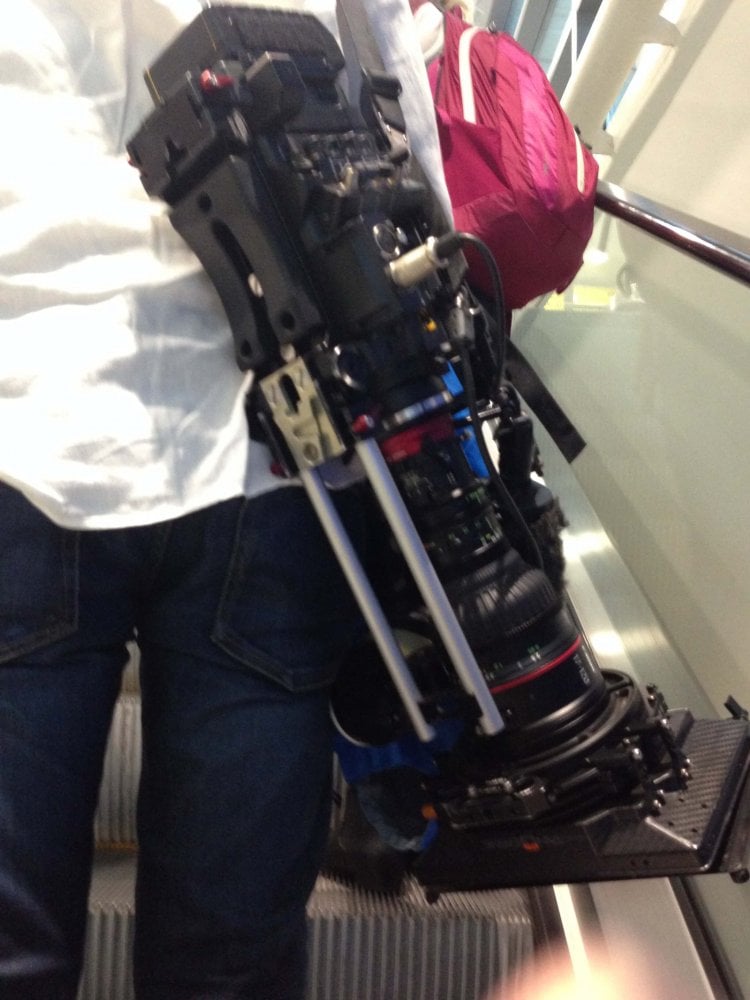 And I know that this post is ridiculously long already, but I have to show you MORE PHOTOS!!! There's just too many good ones. Give it a scroll through …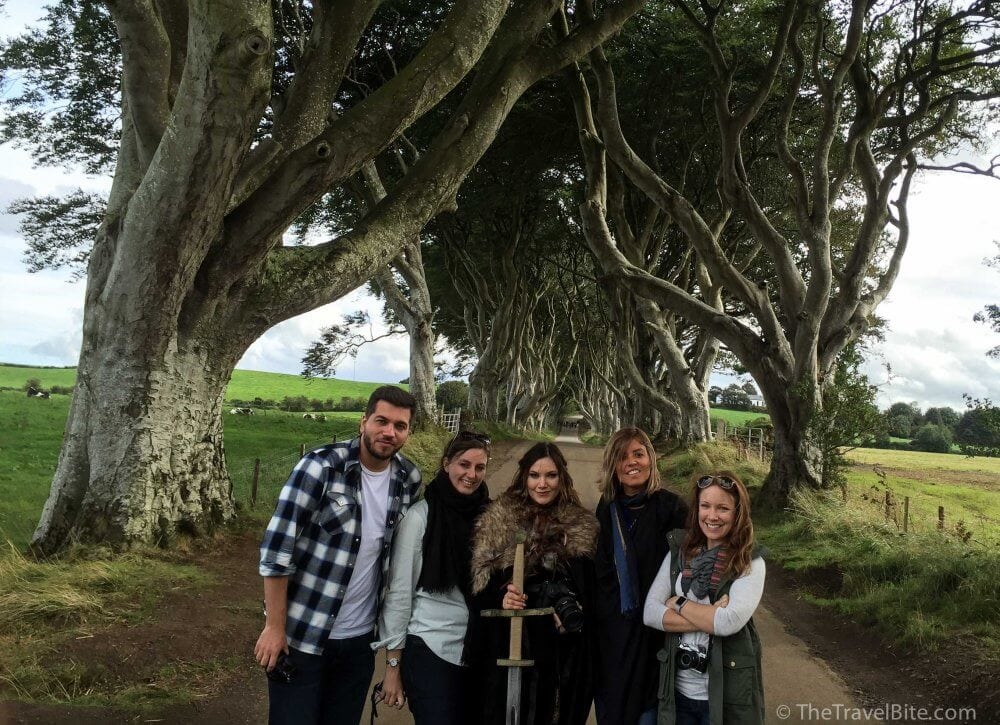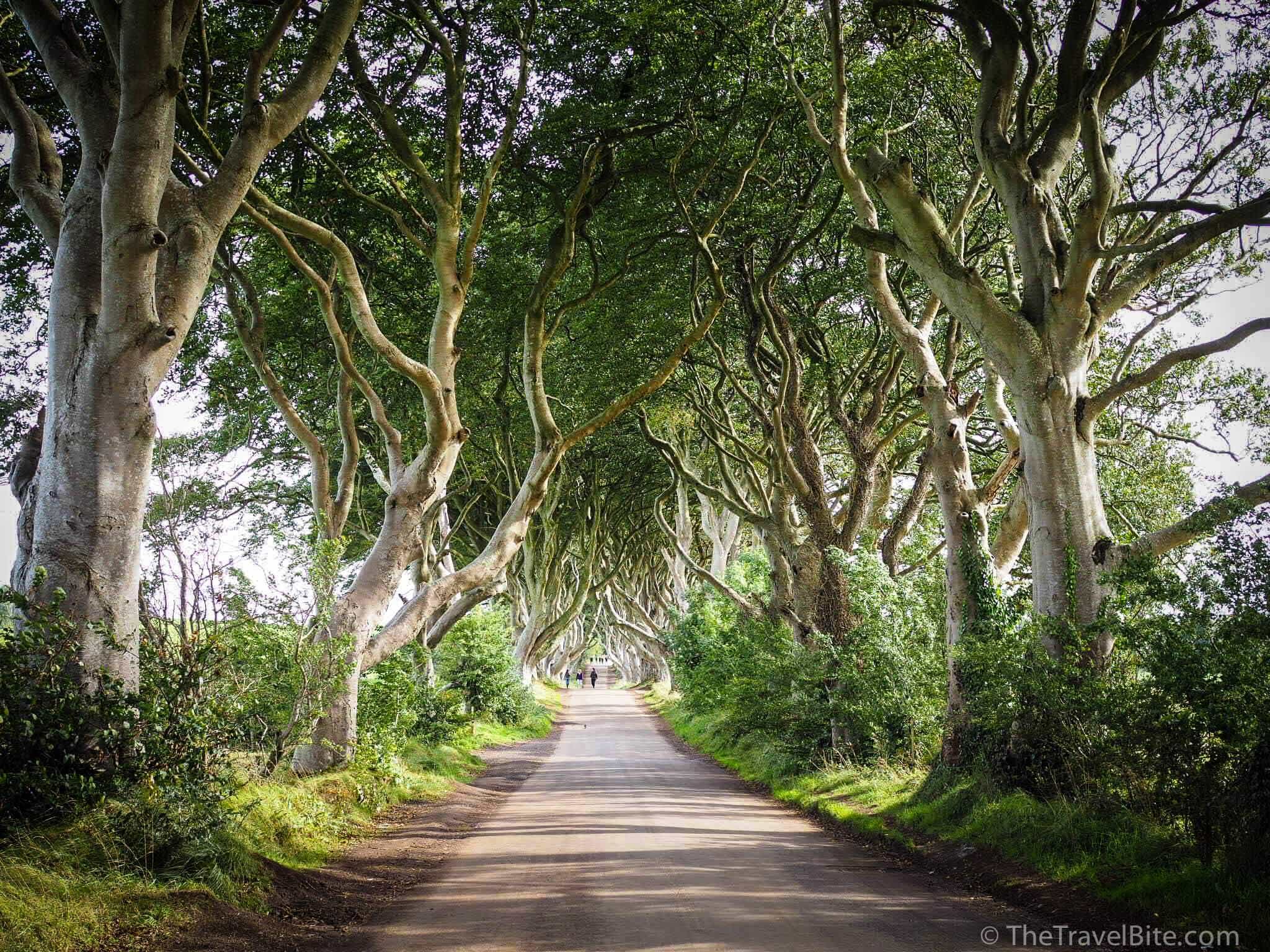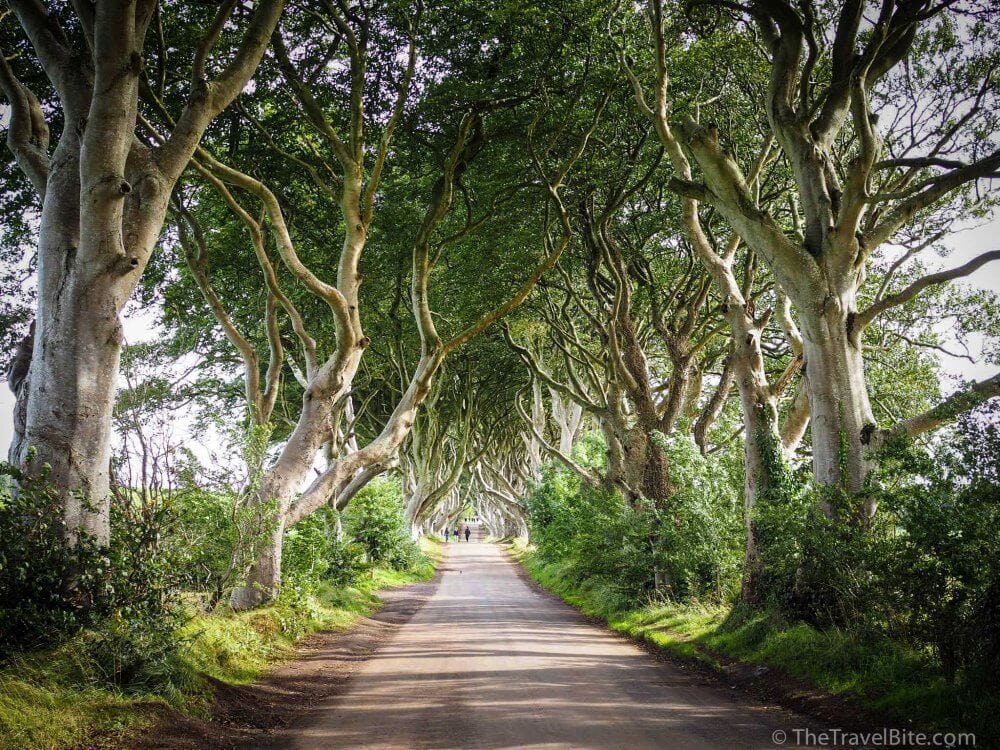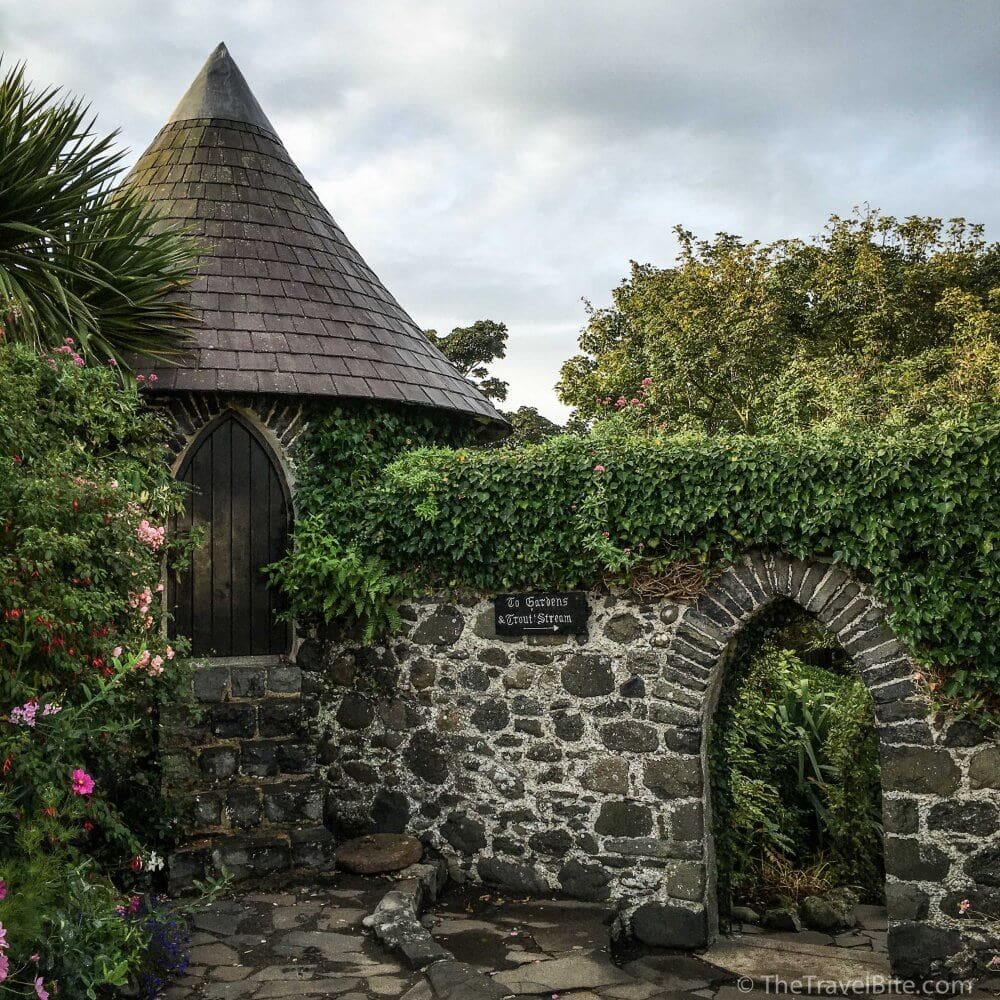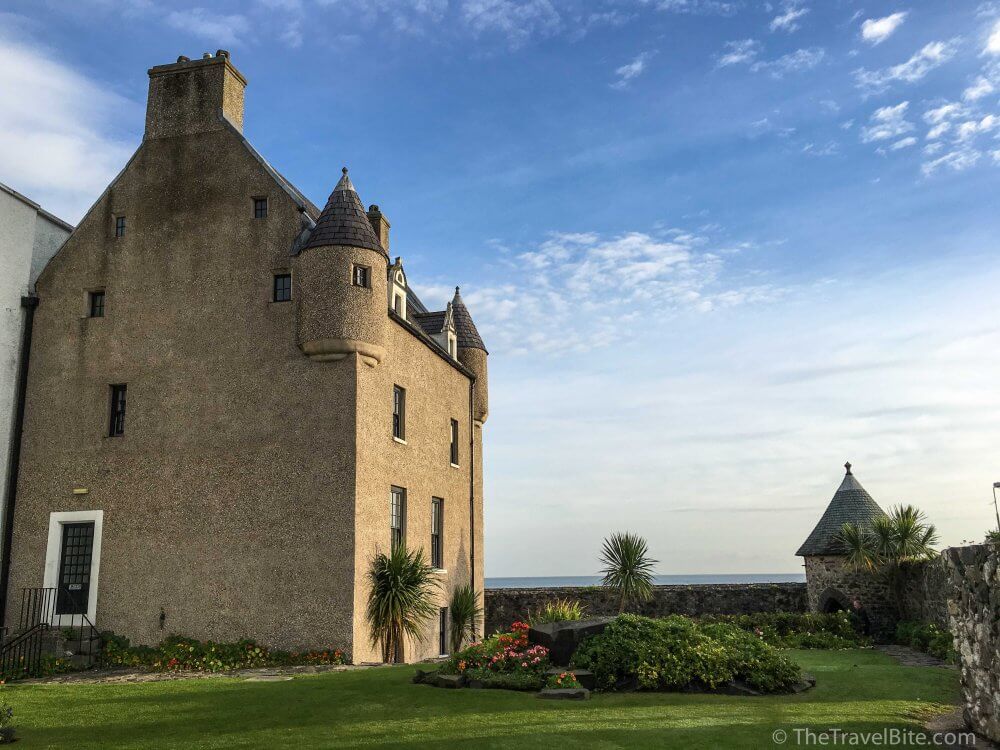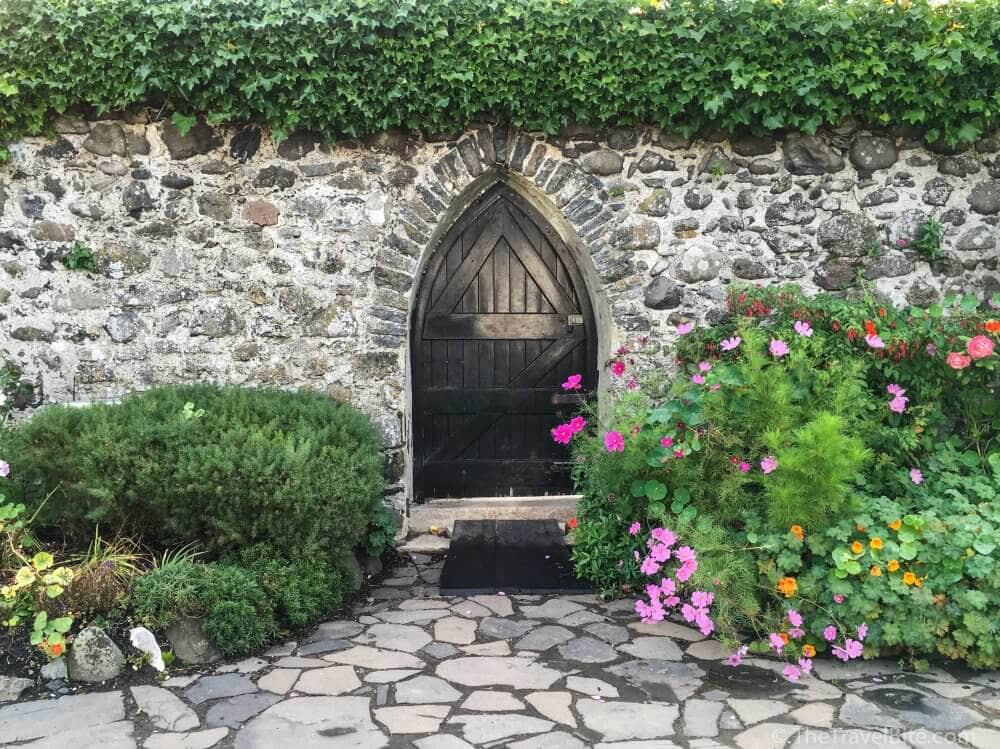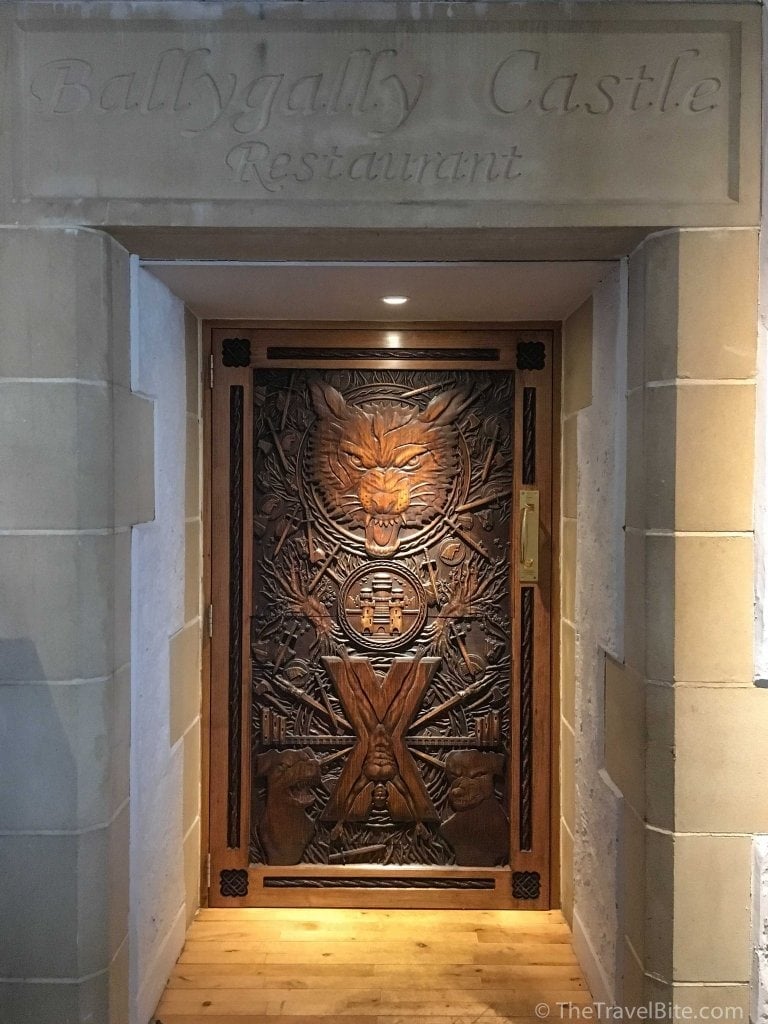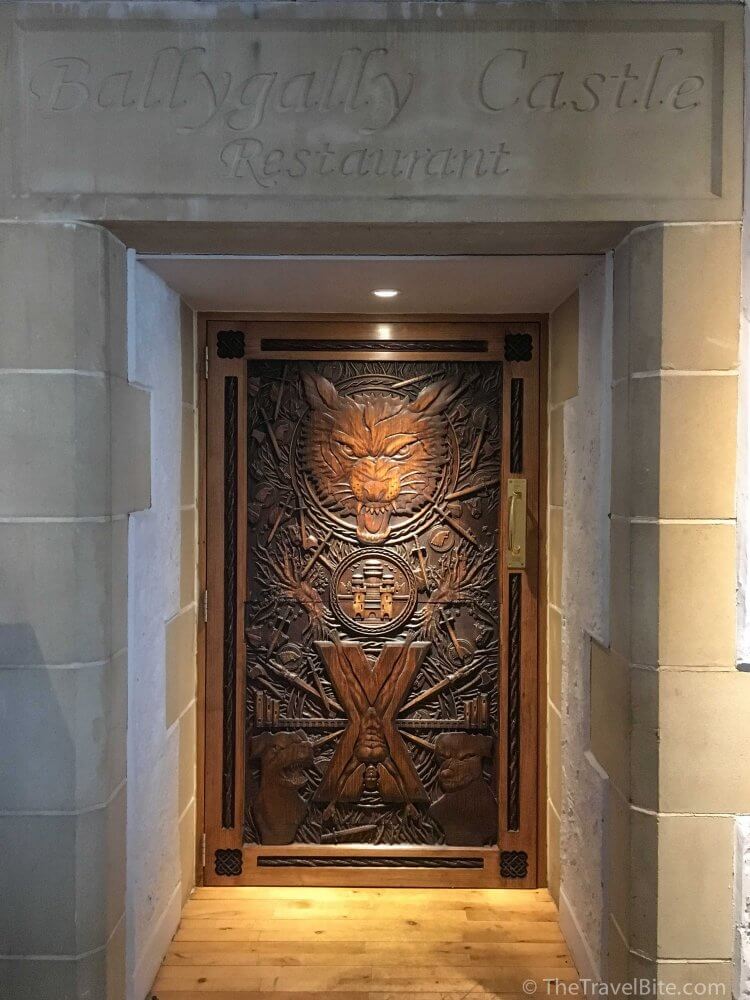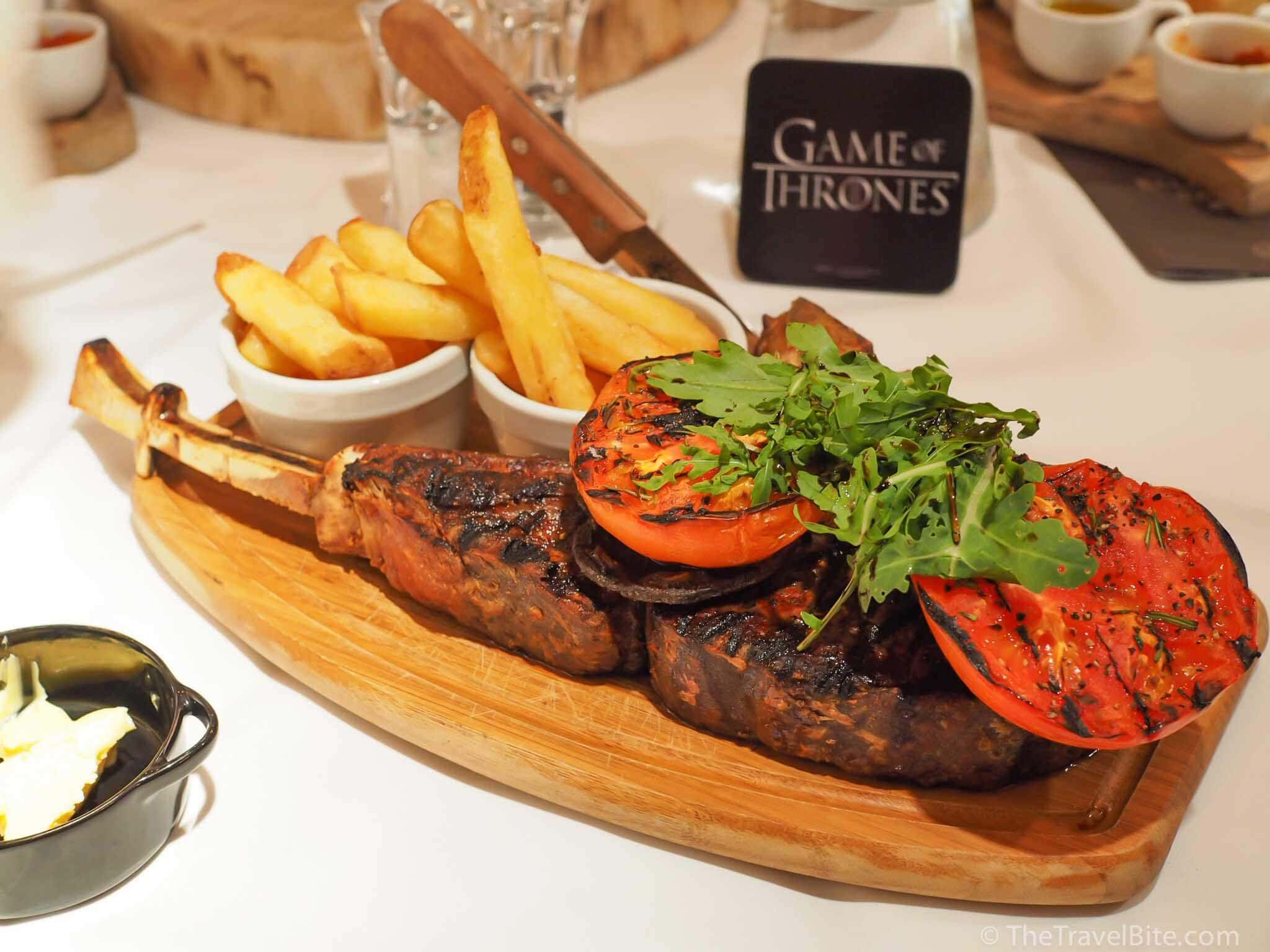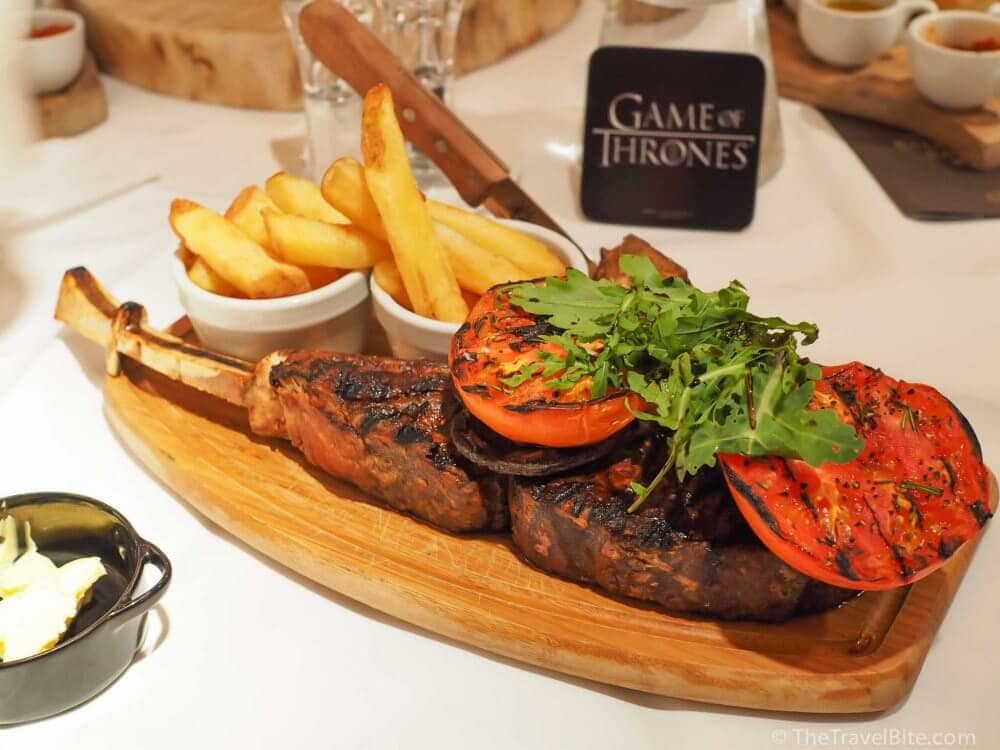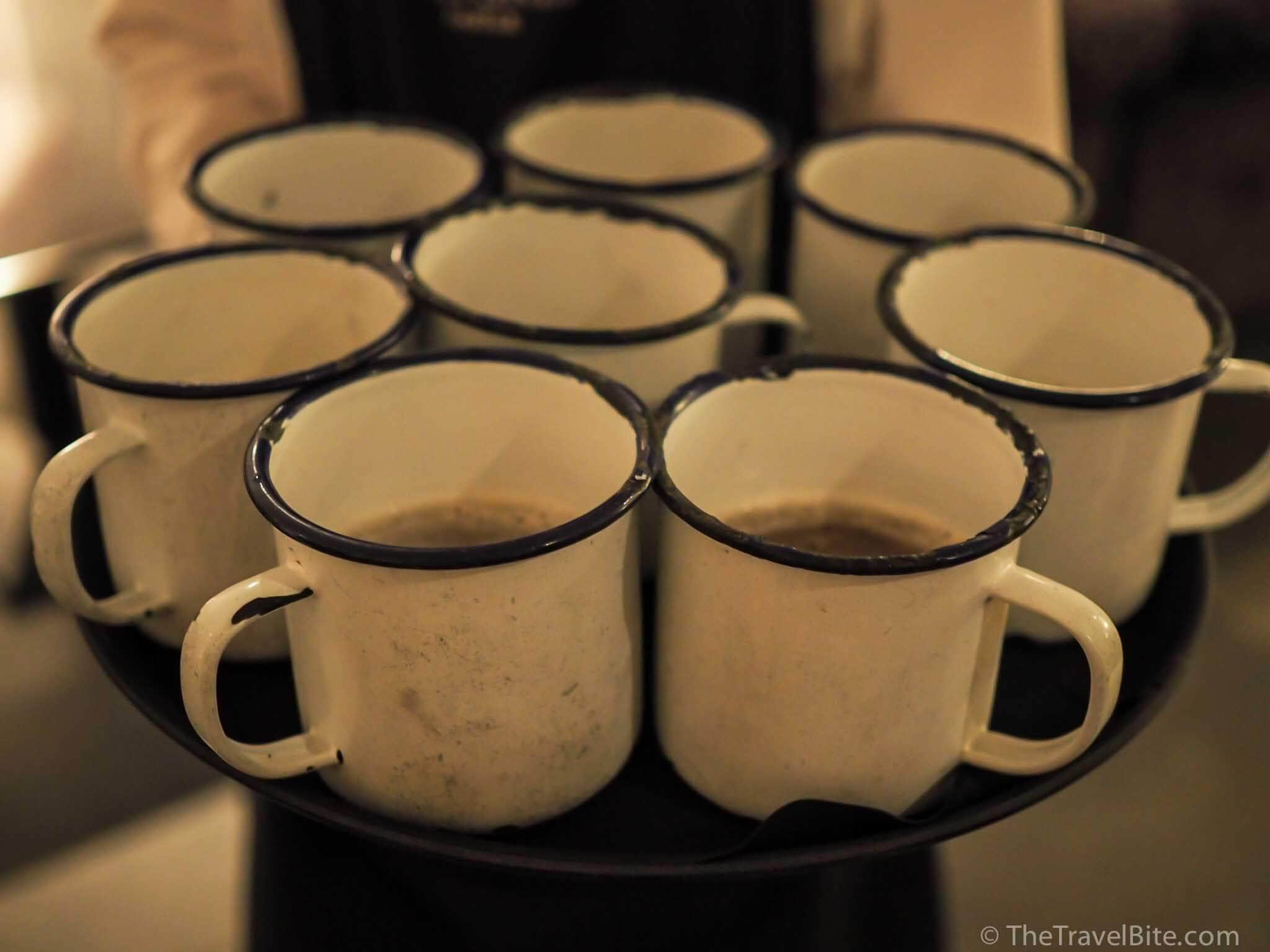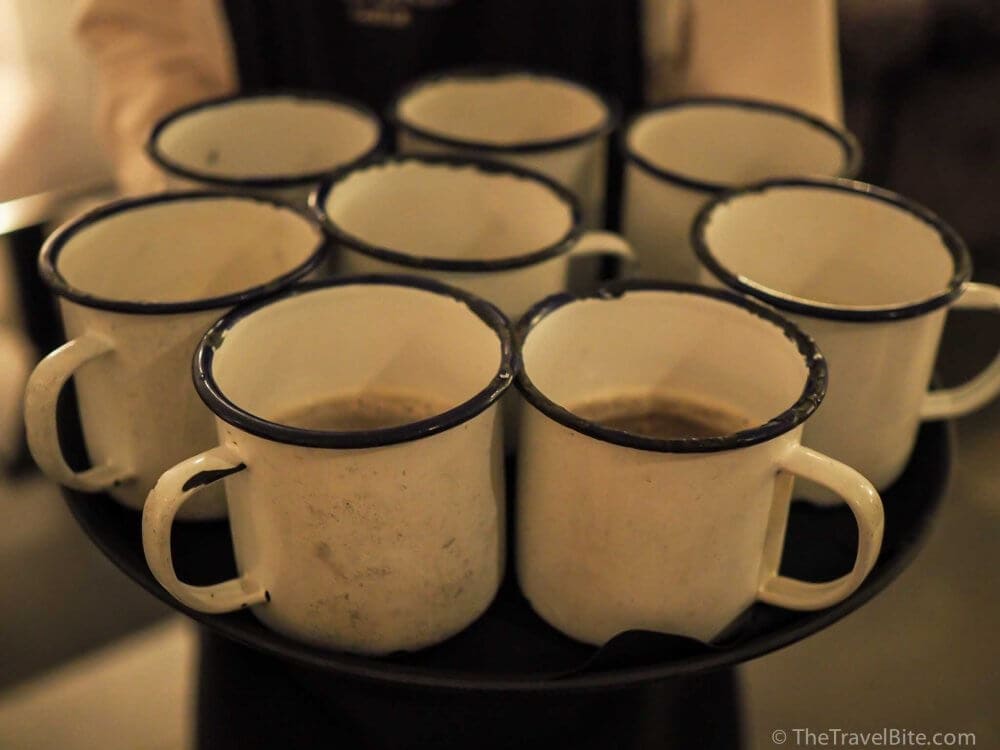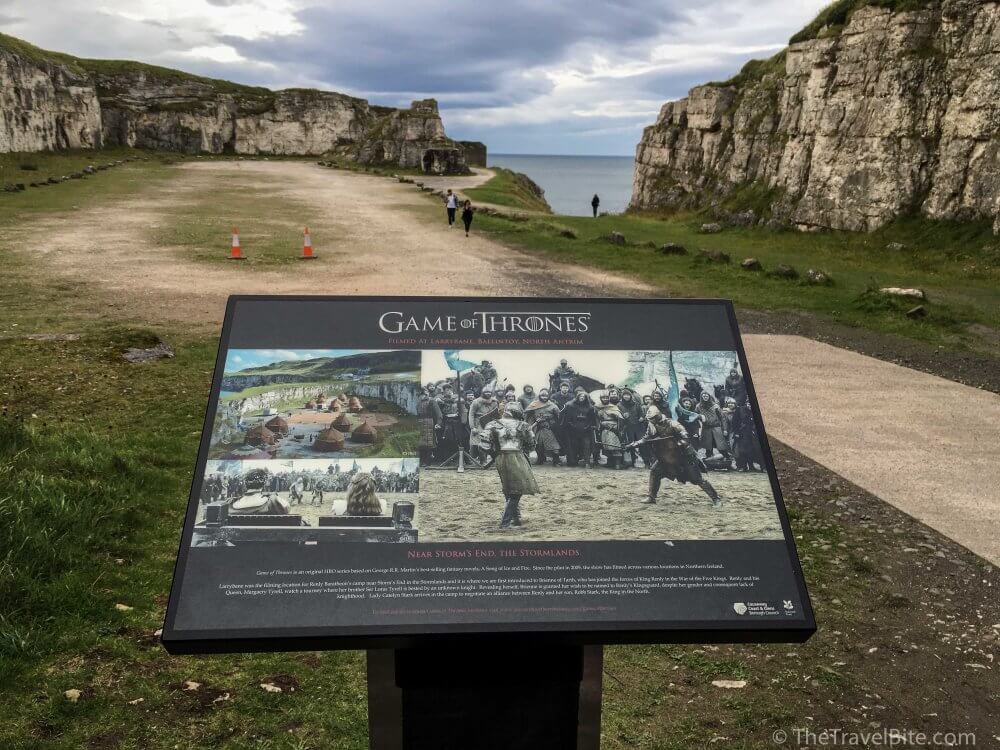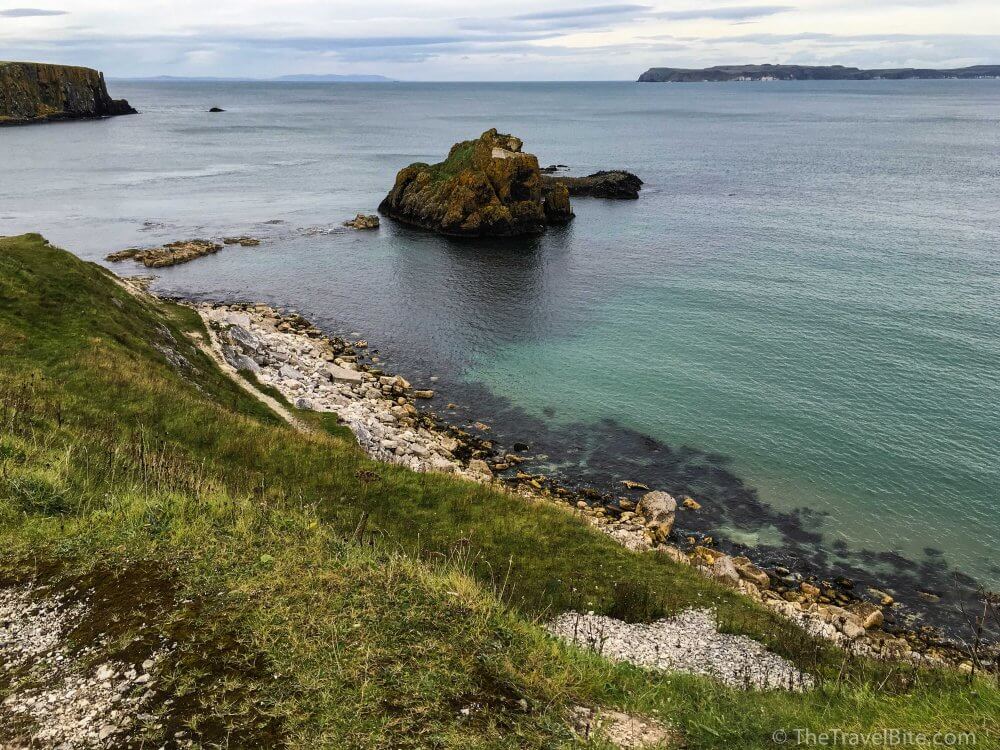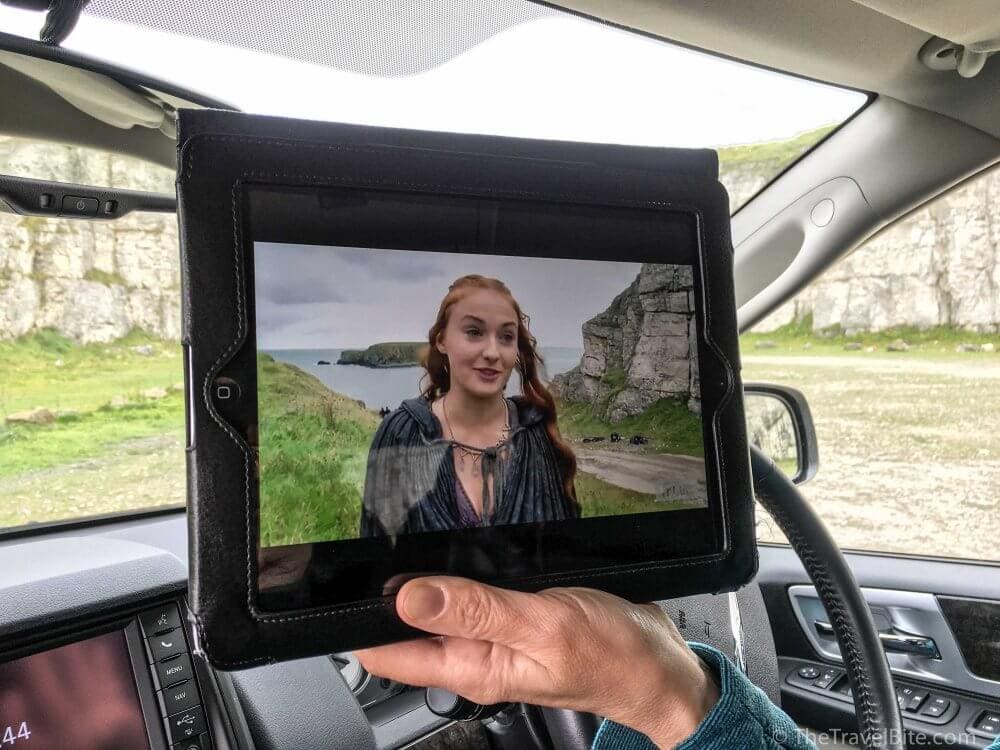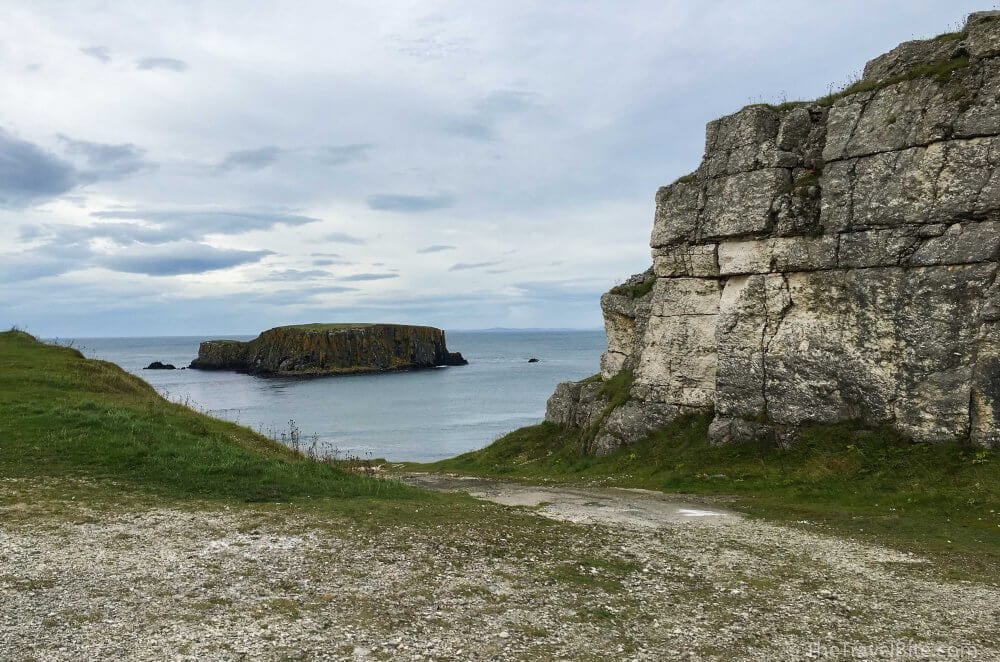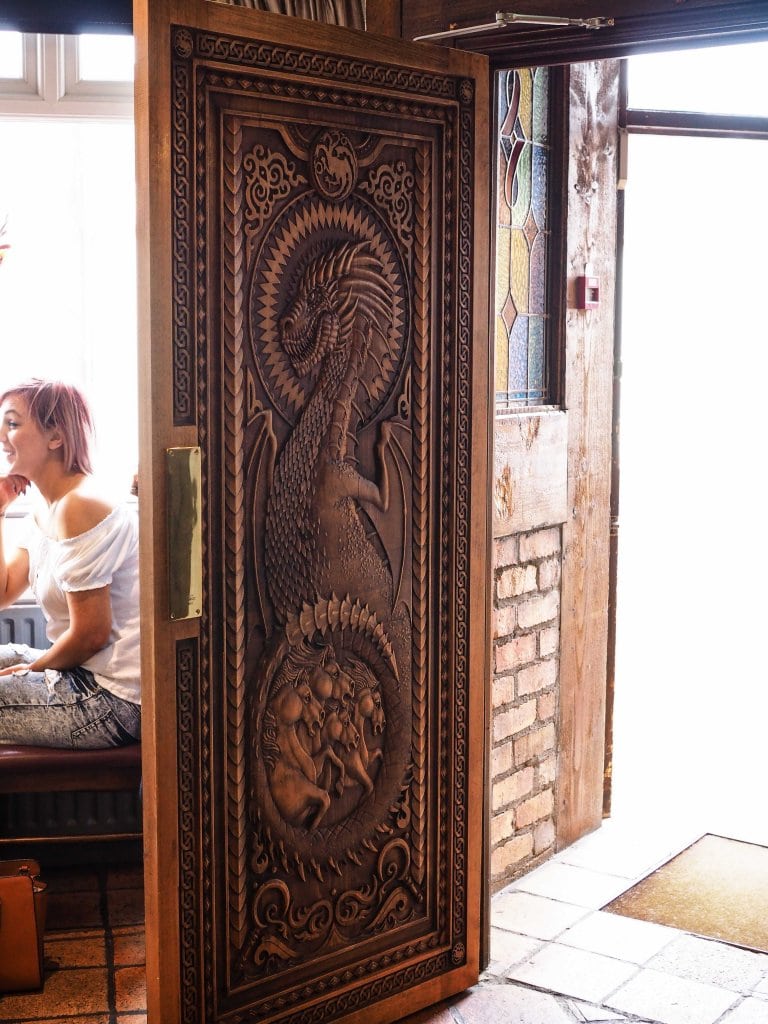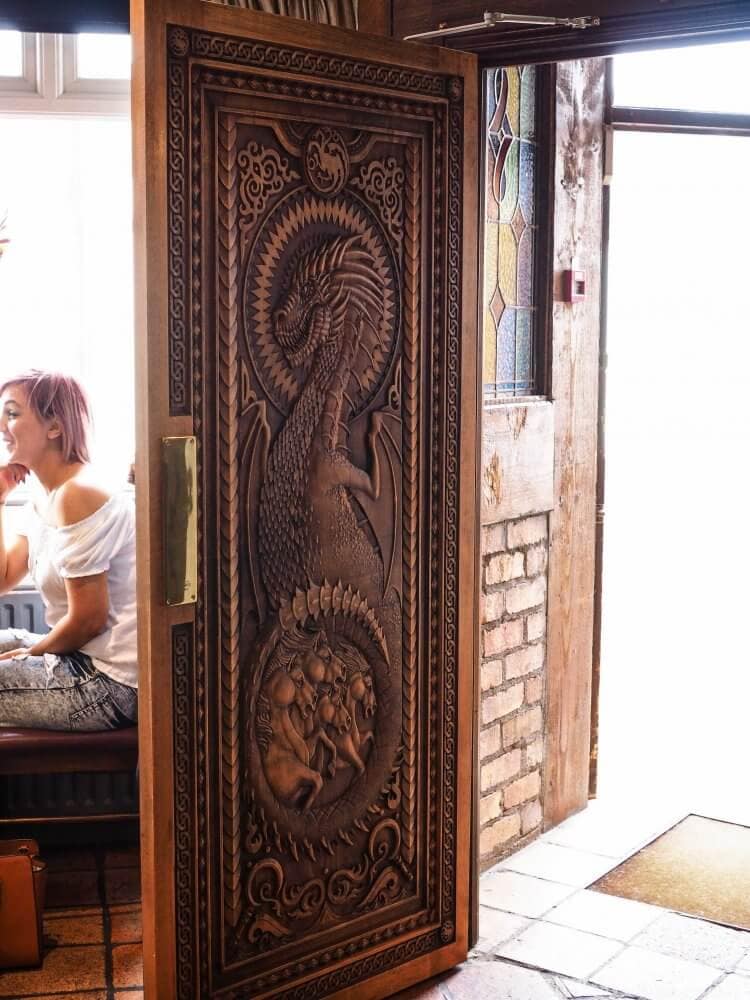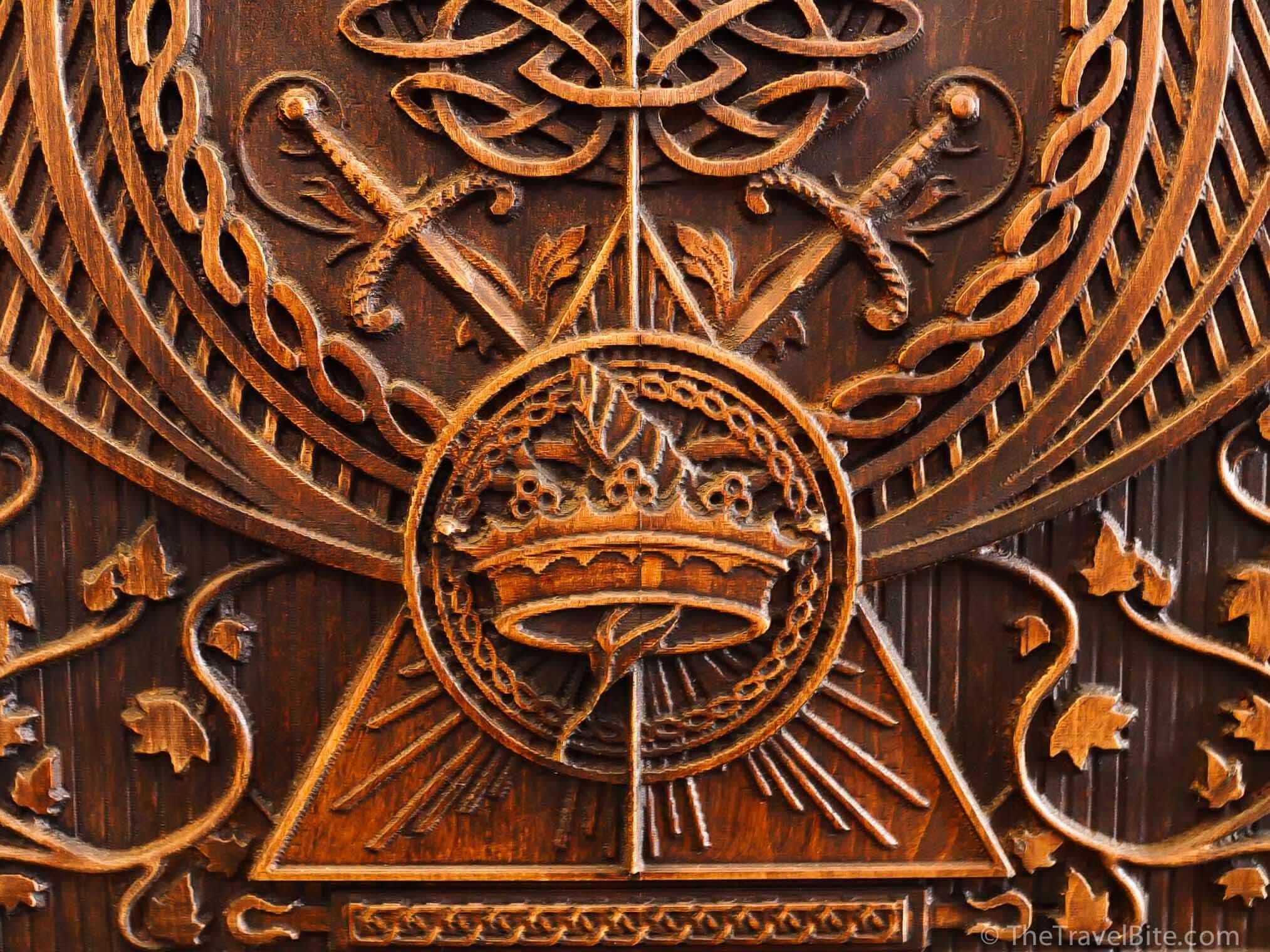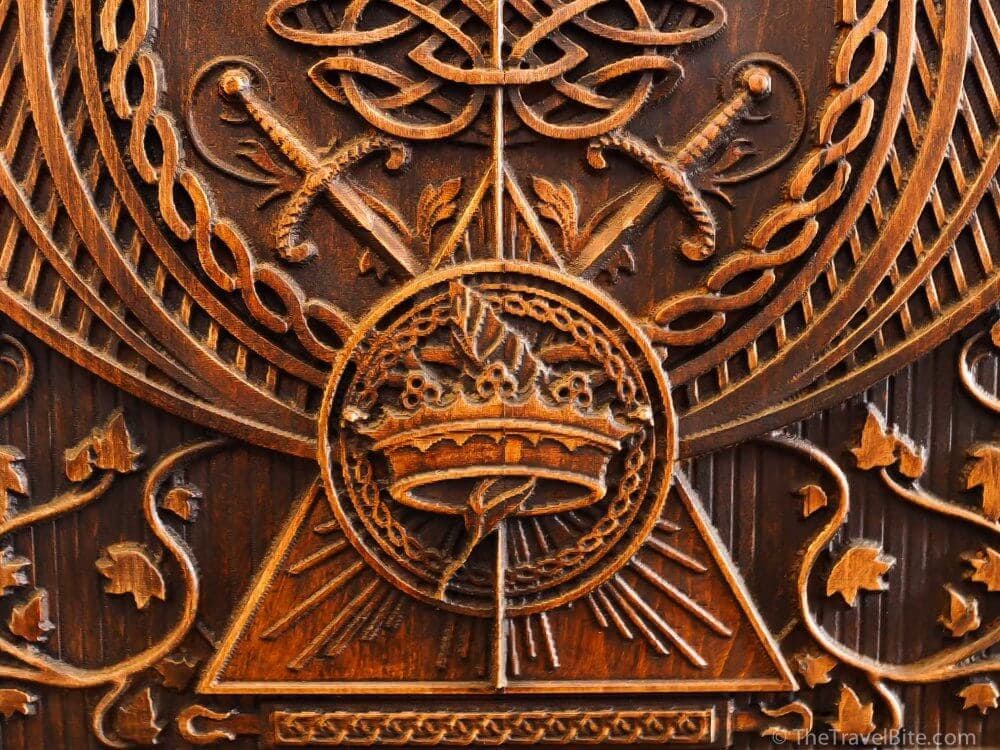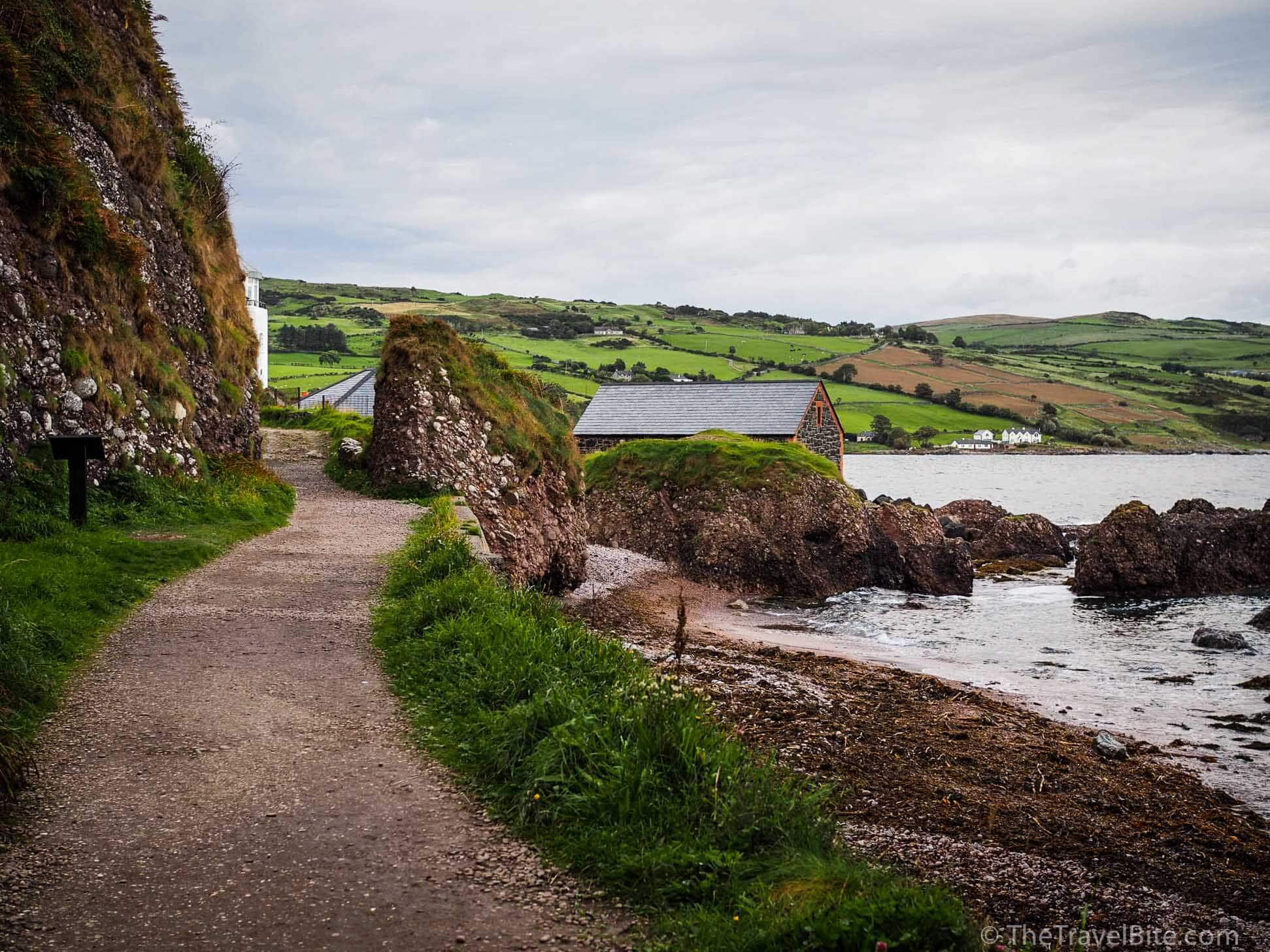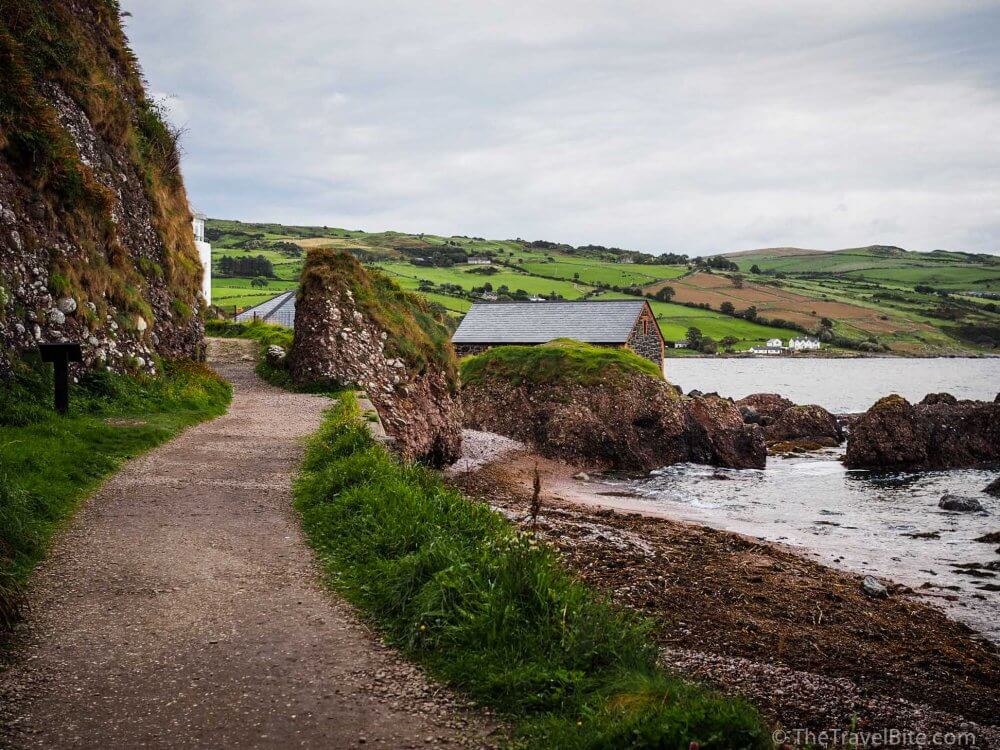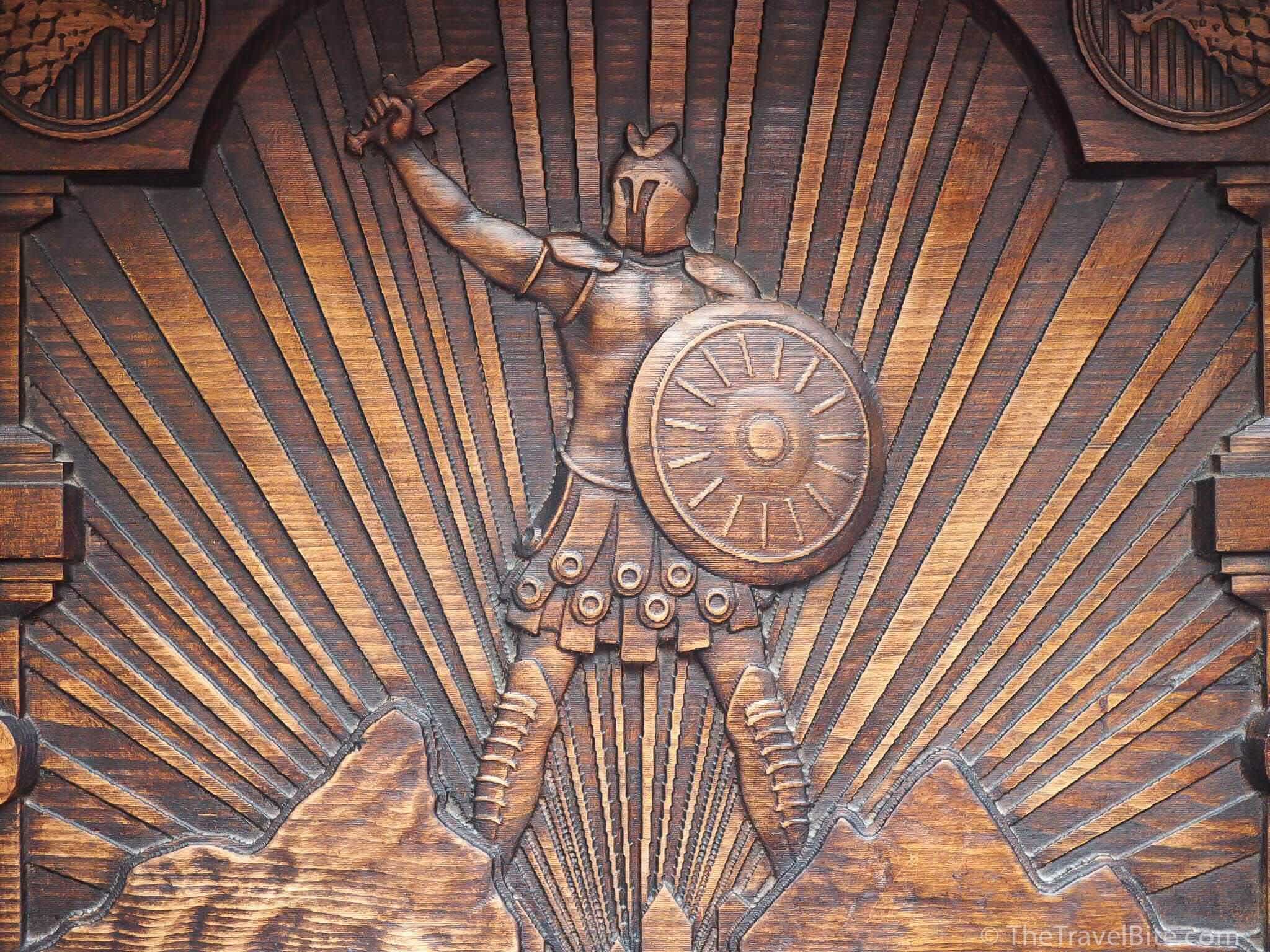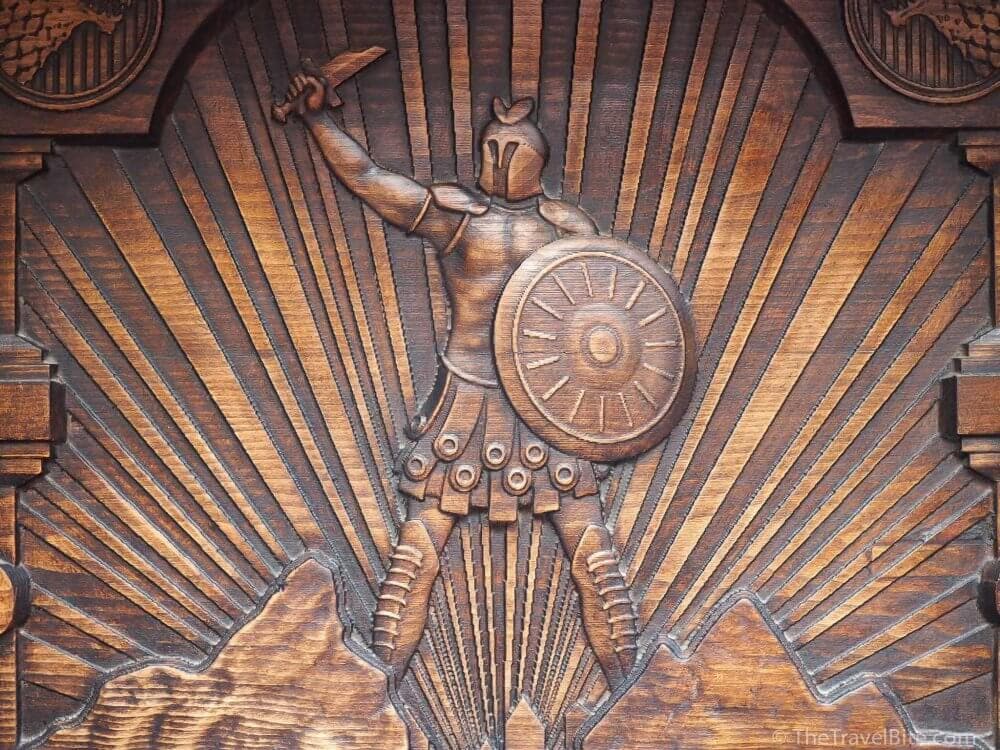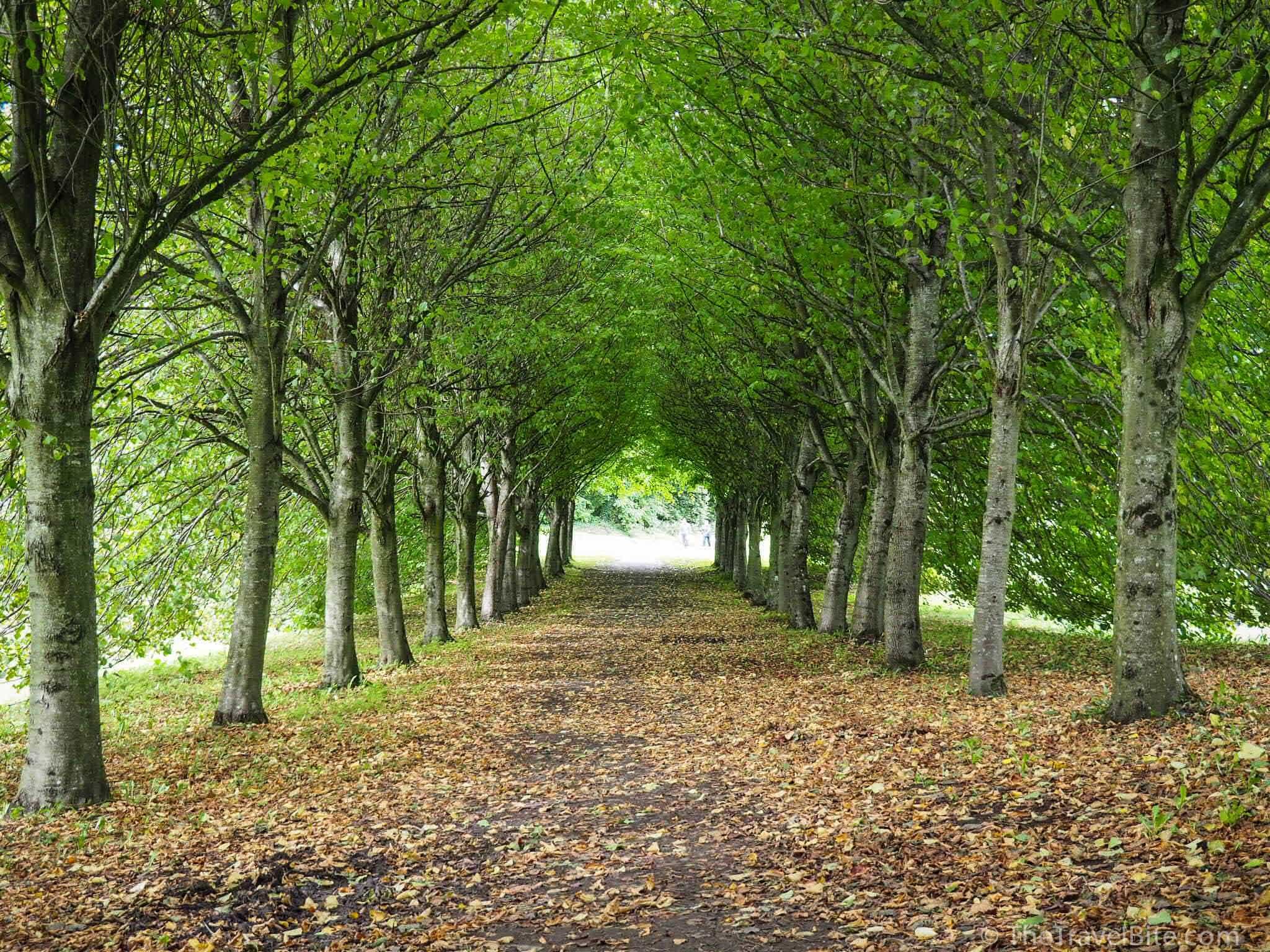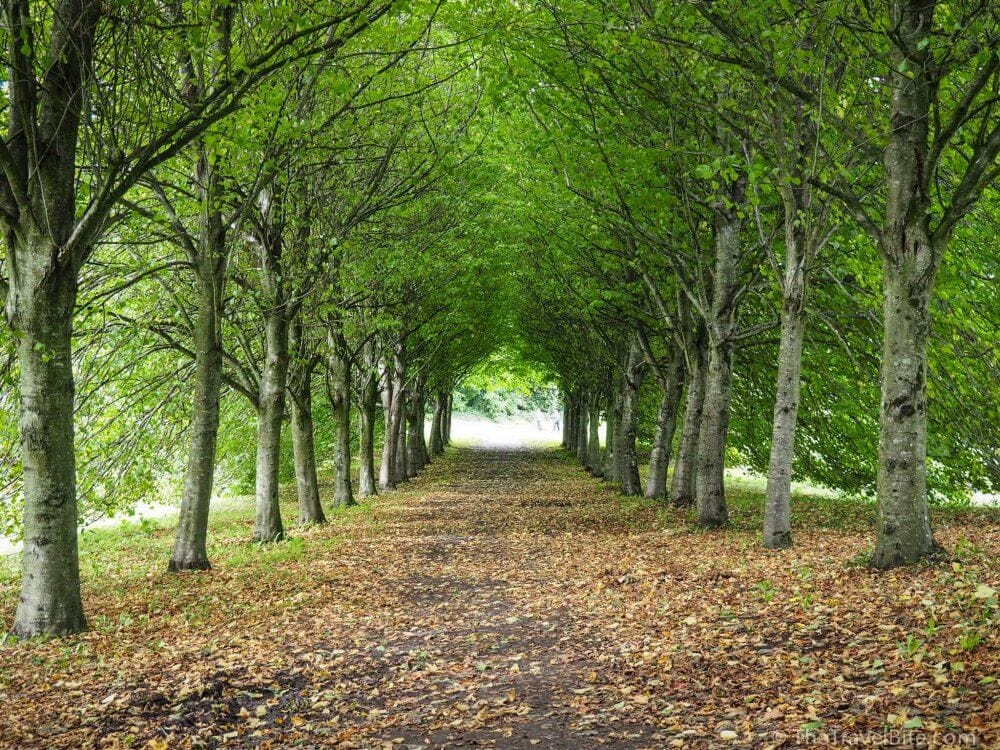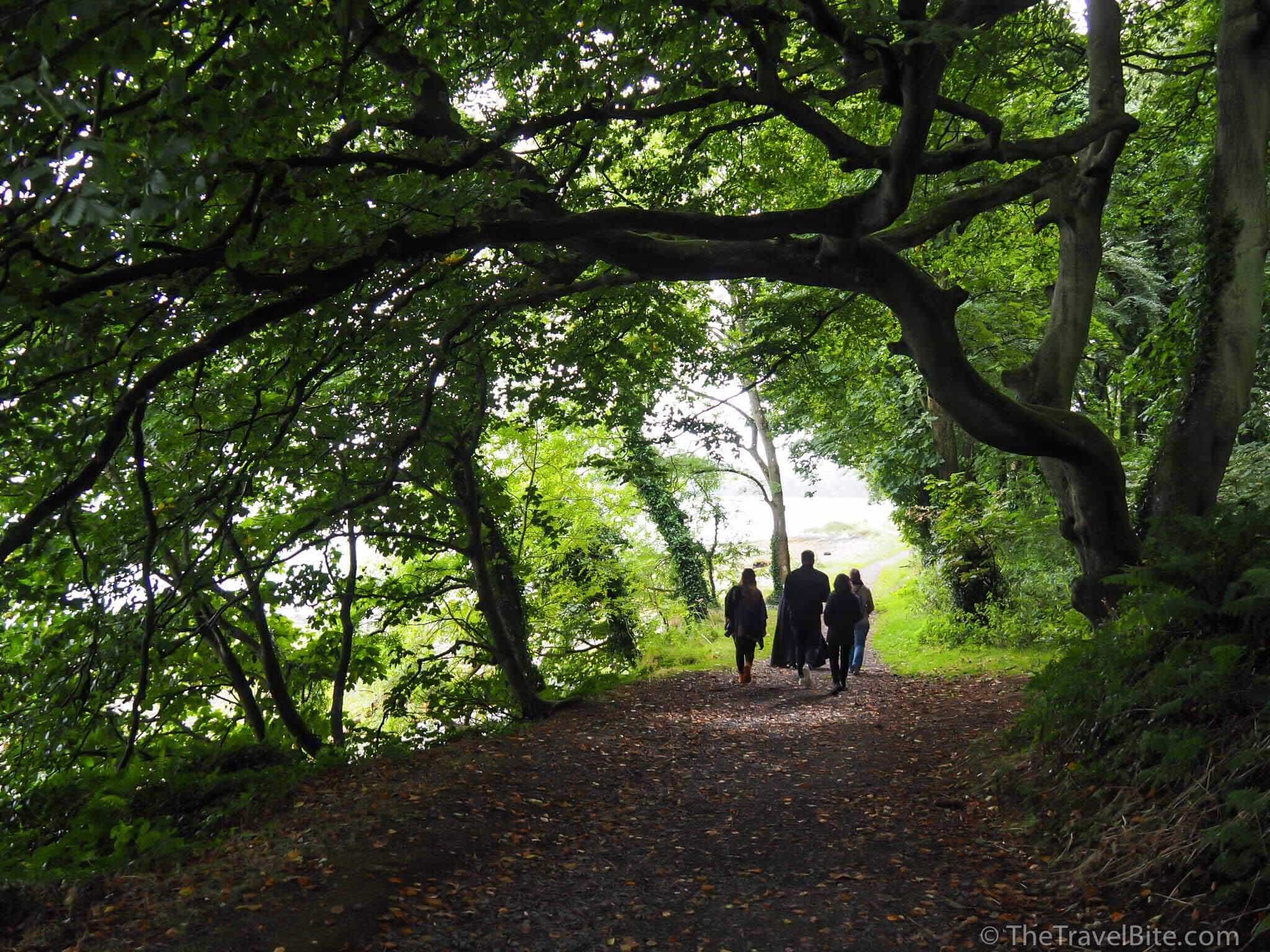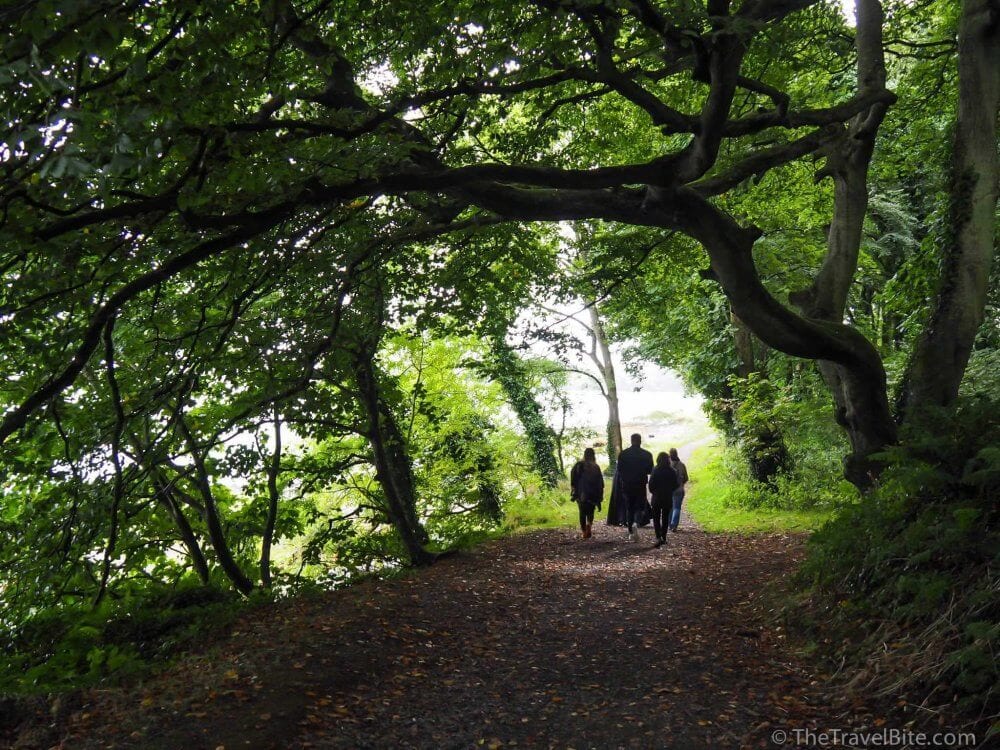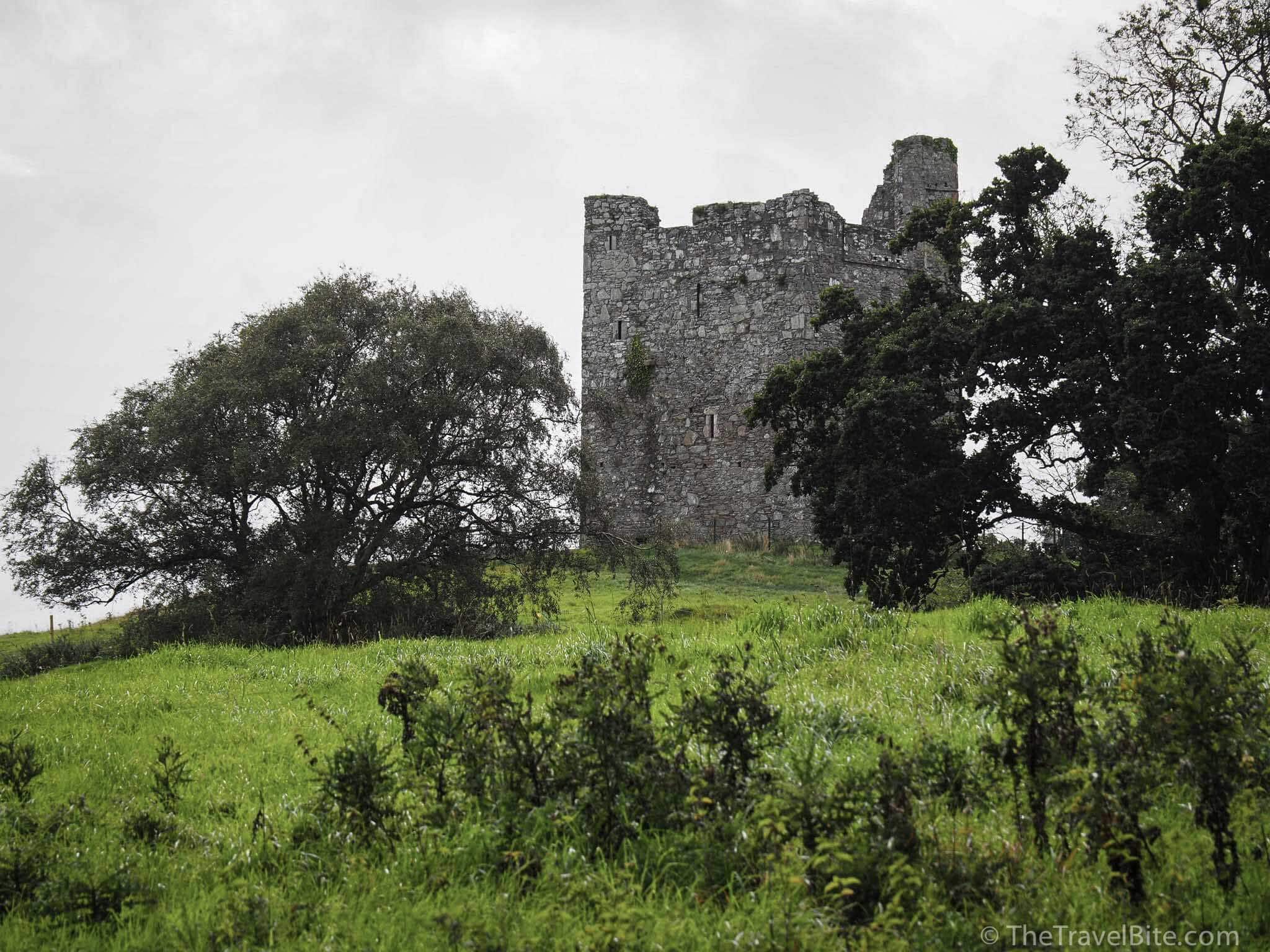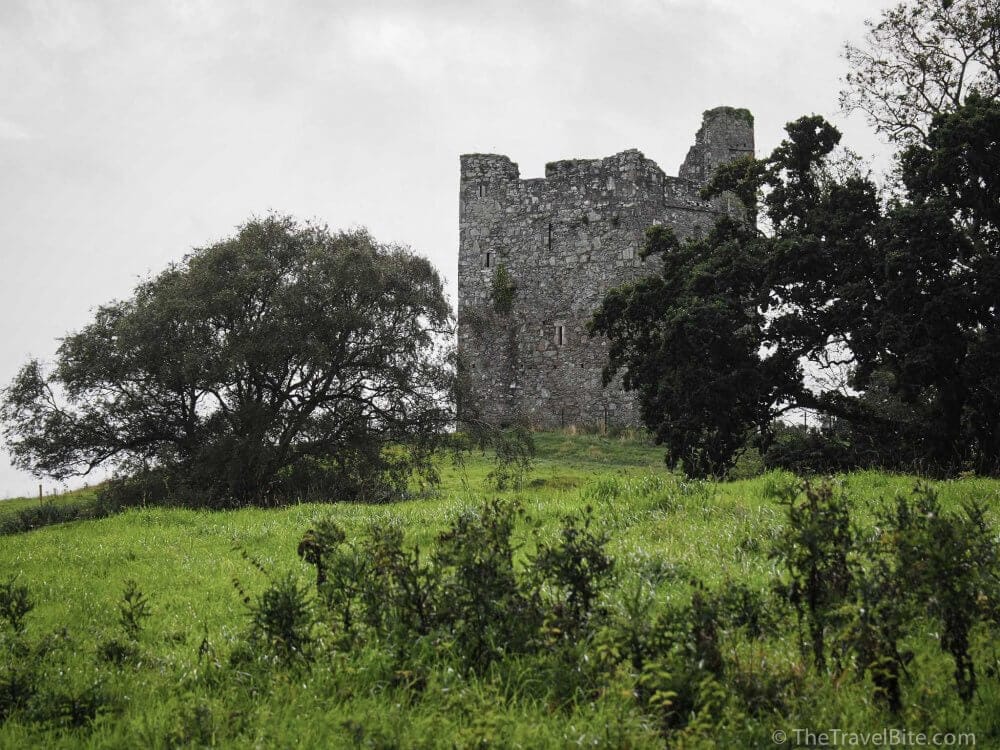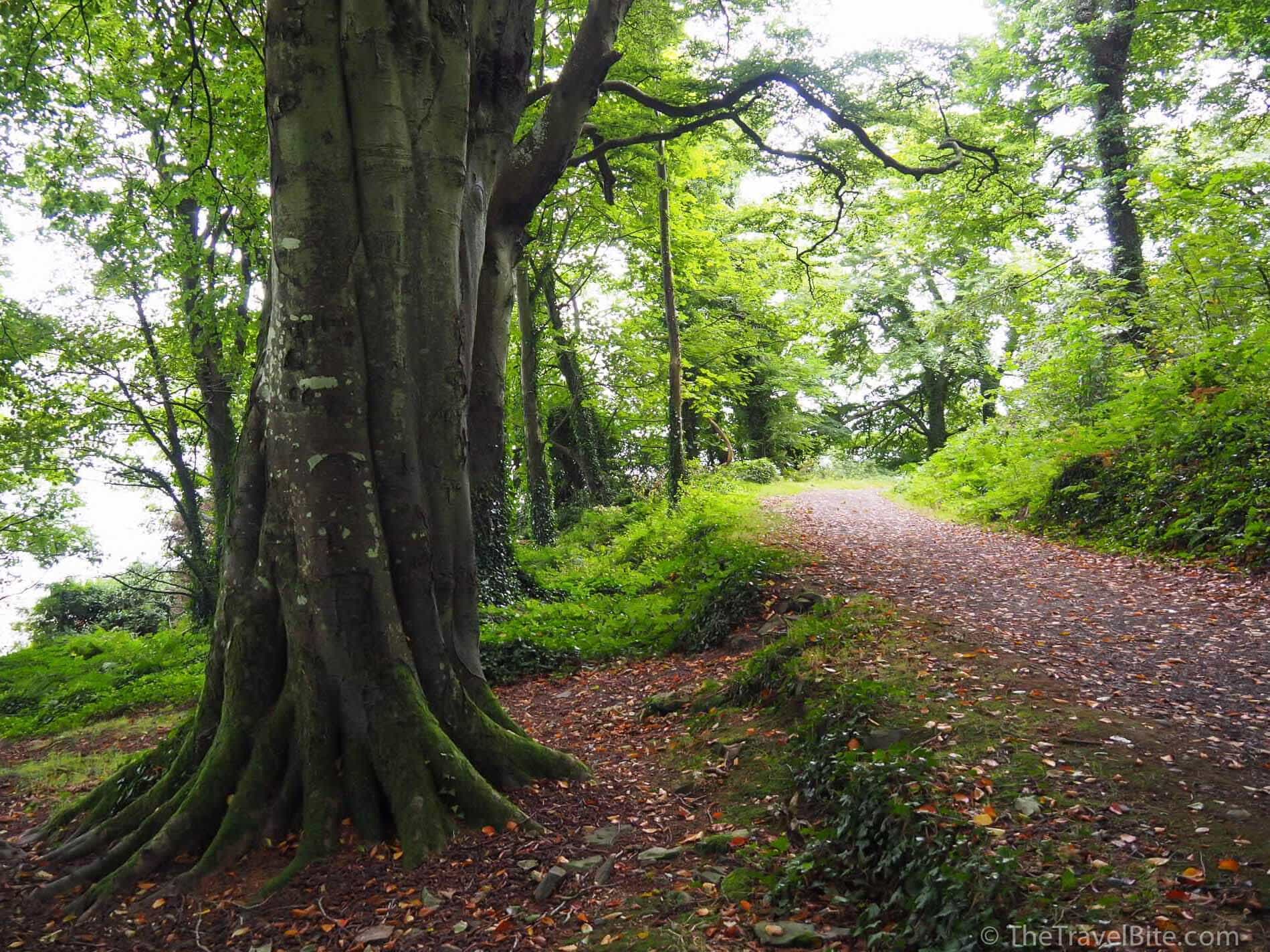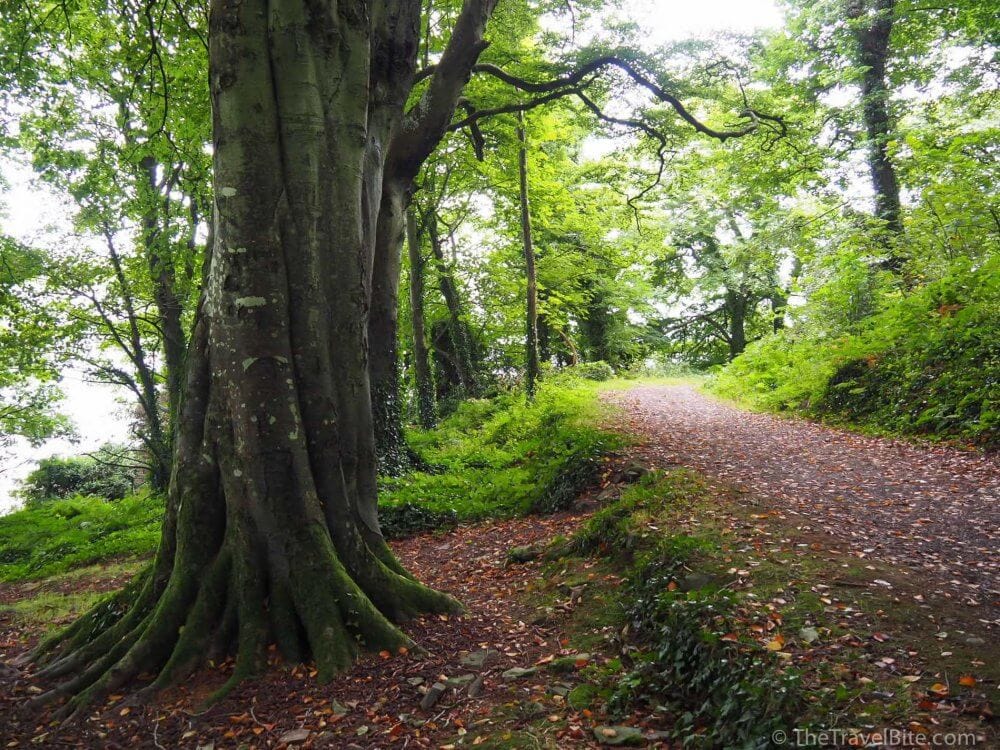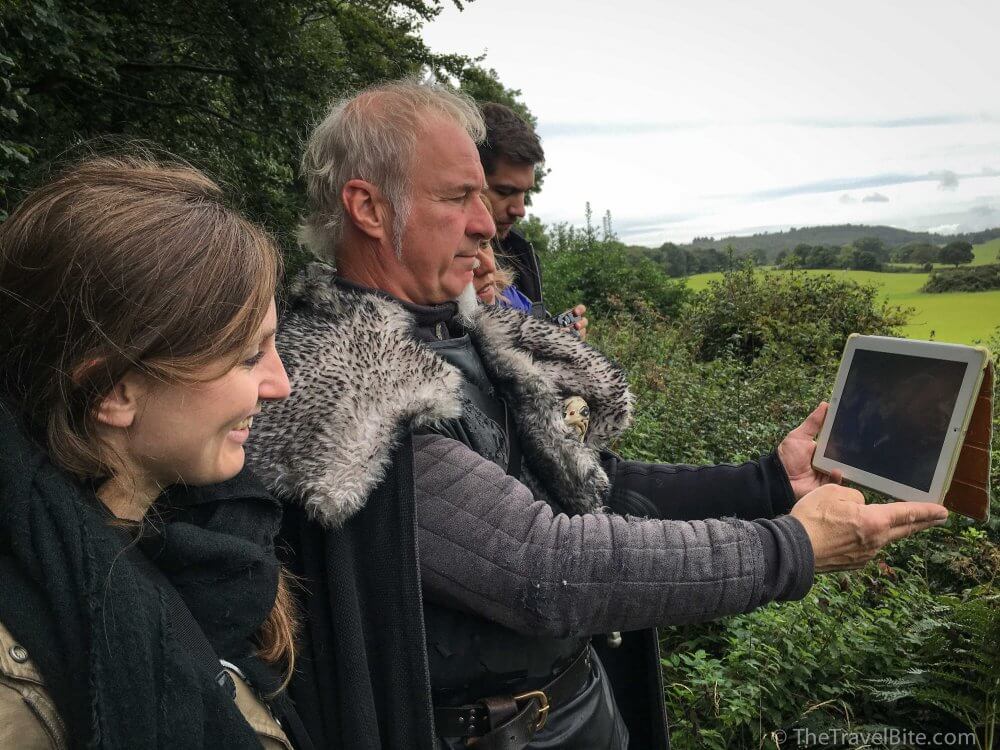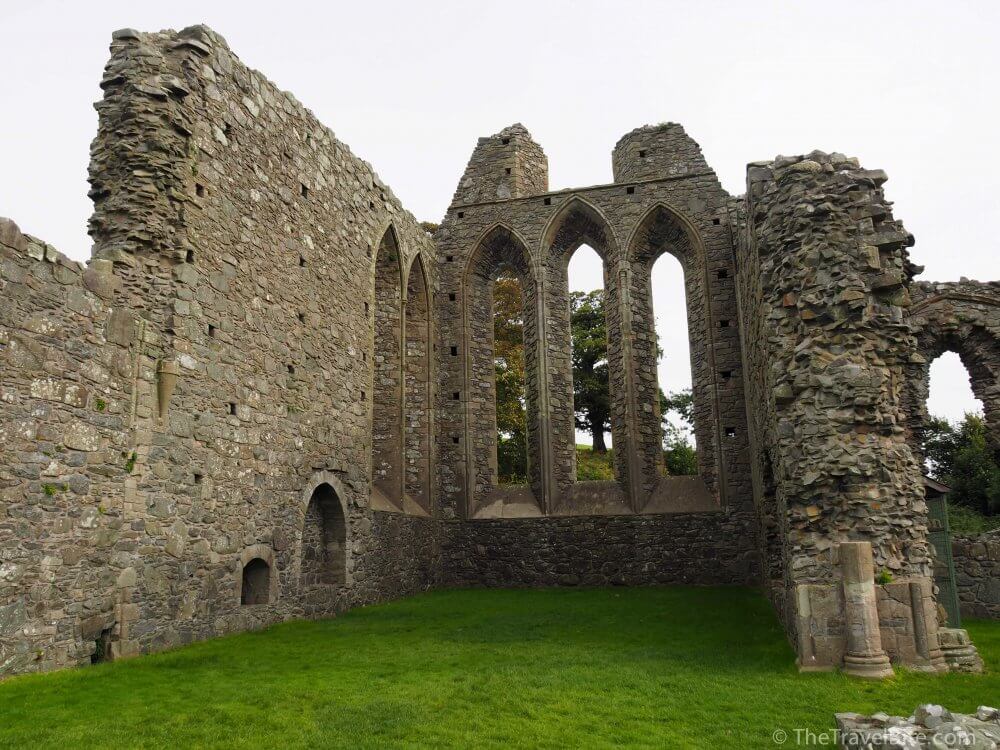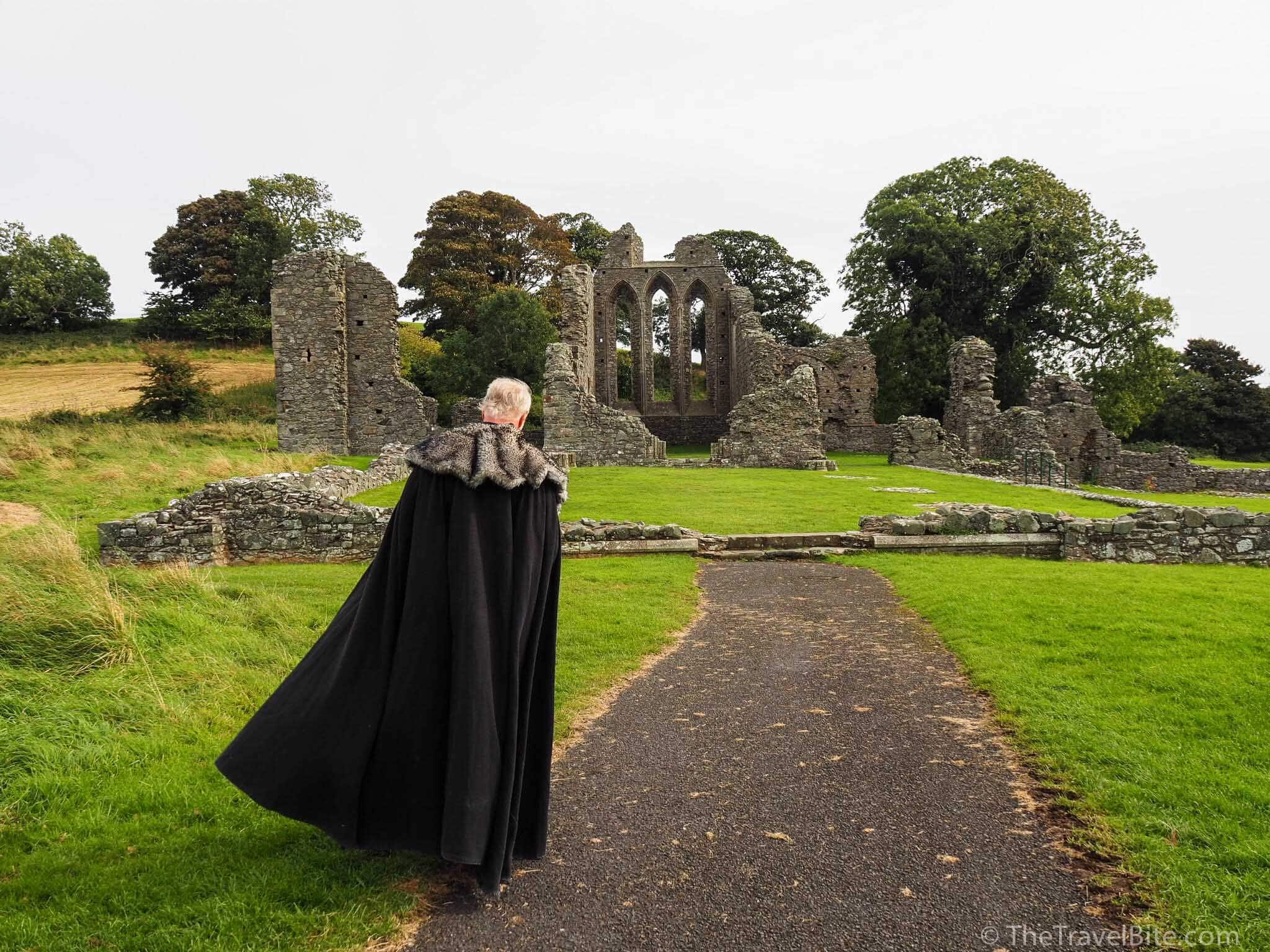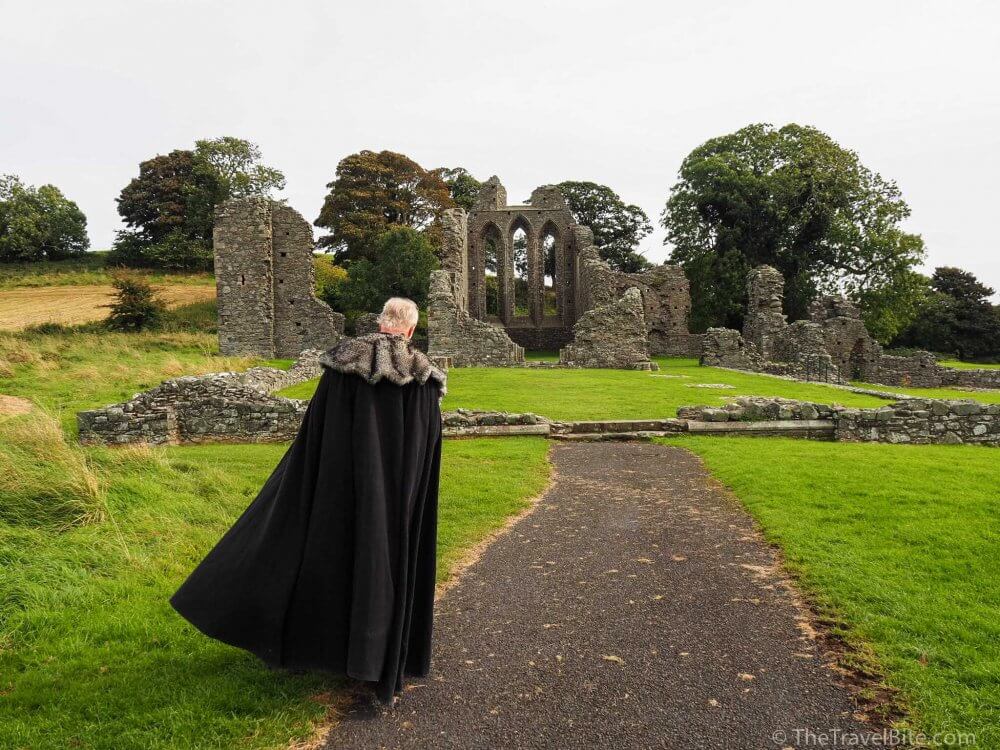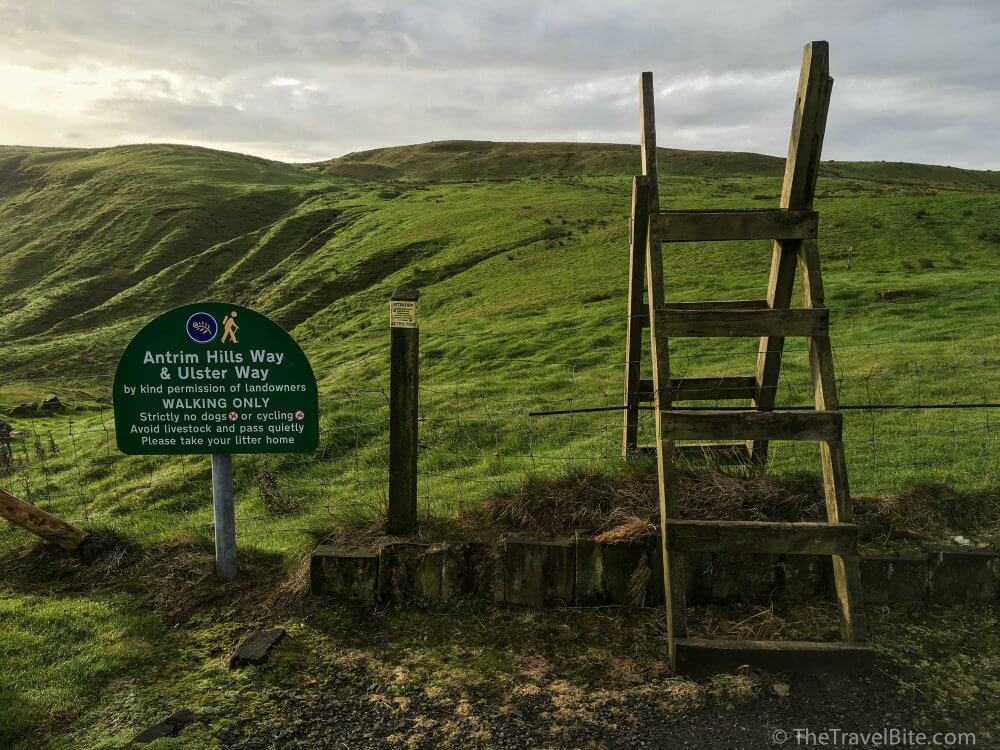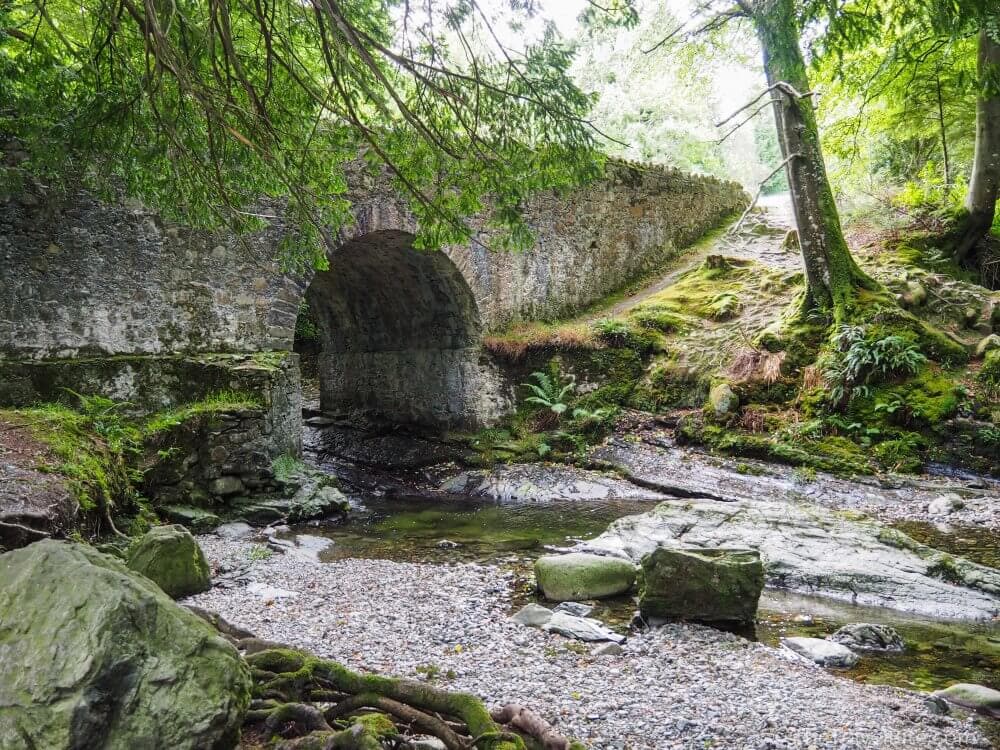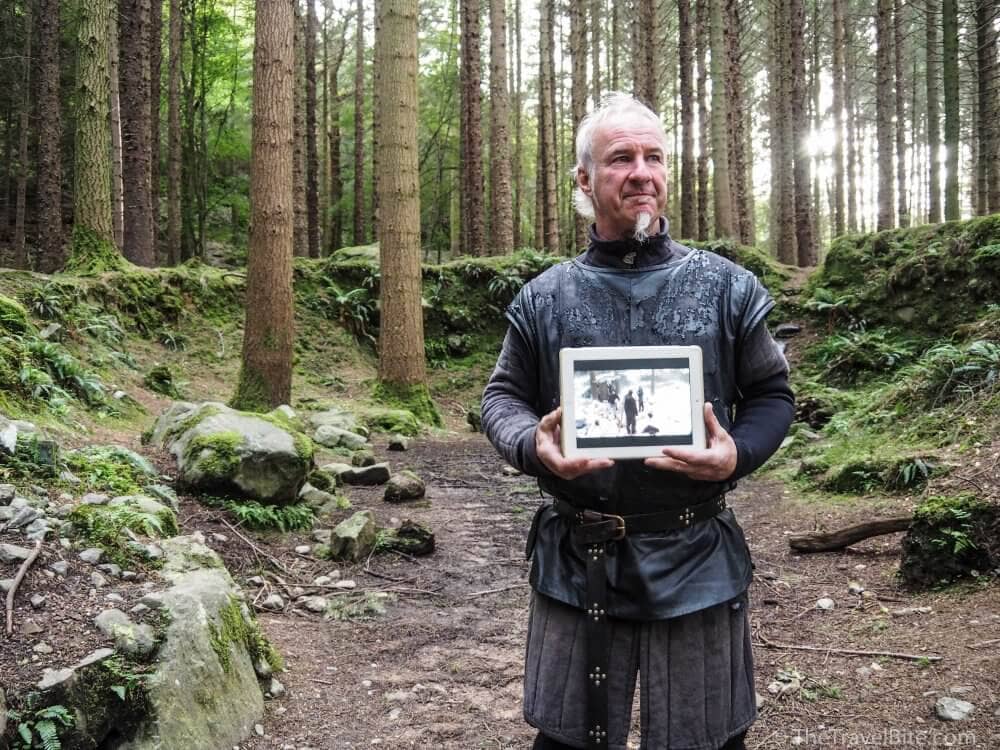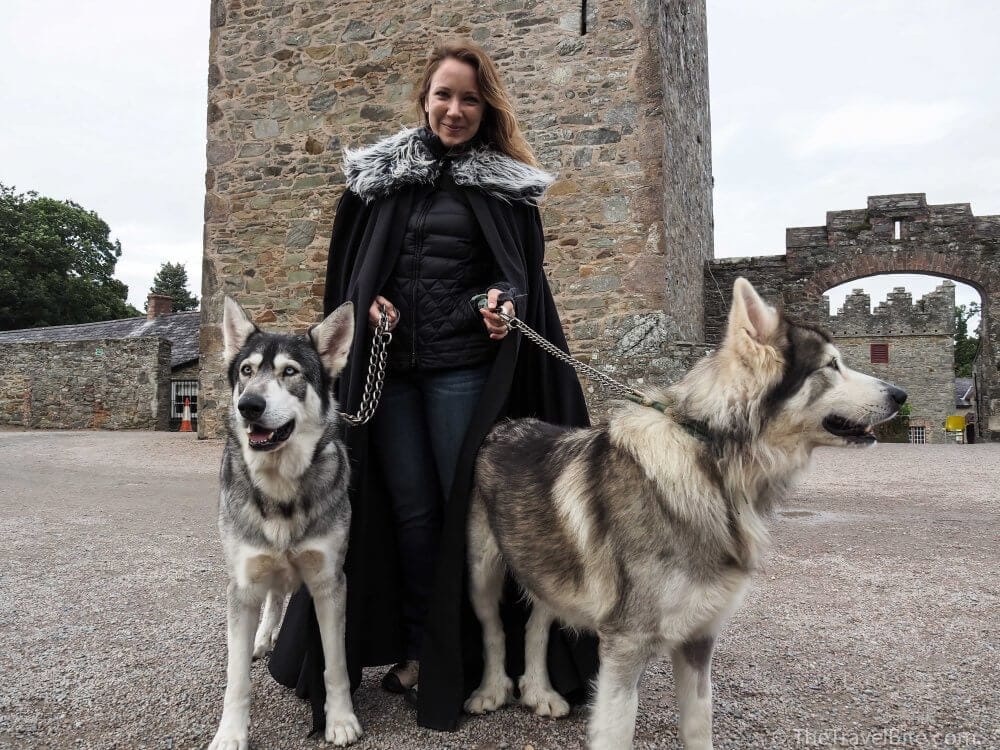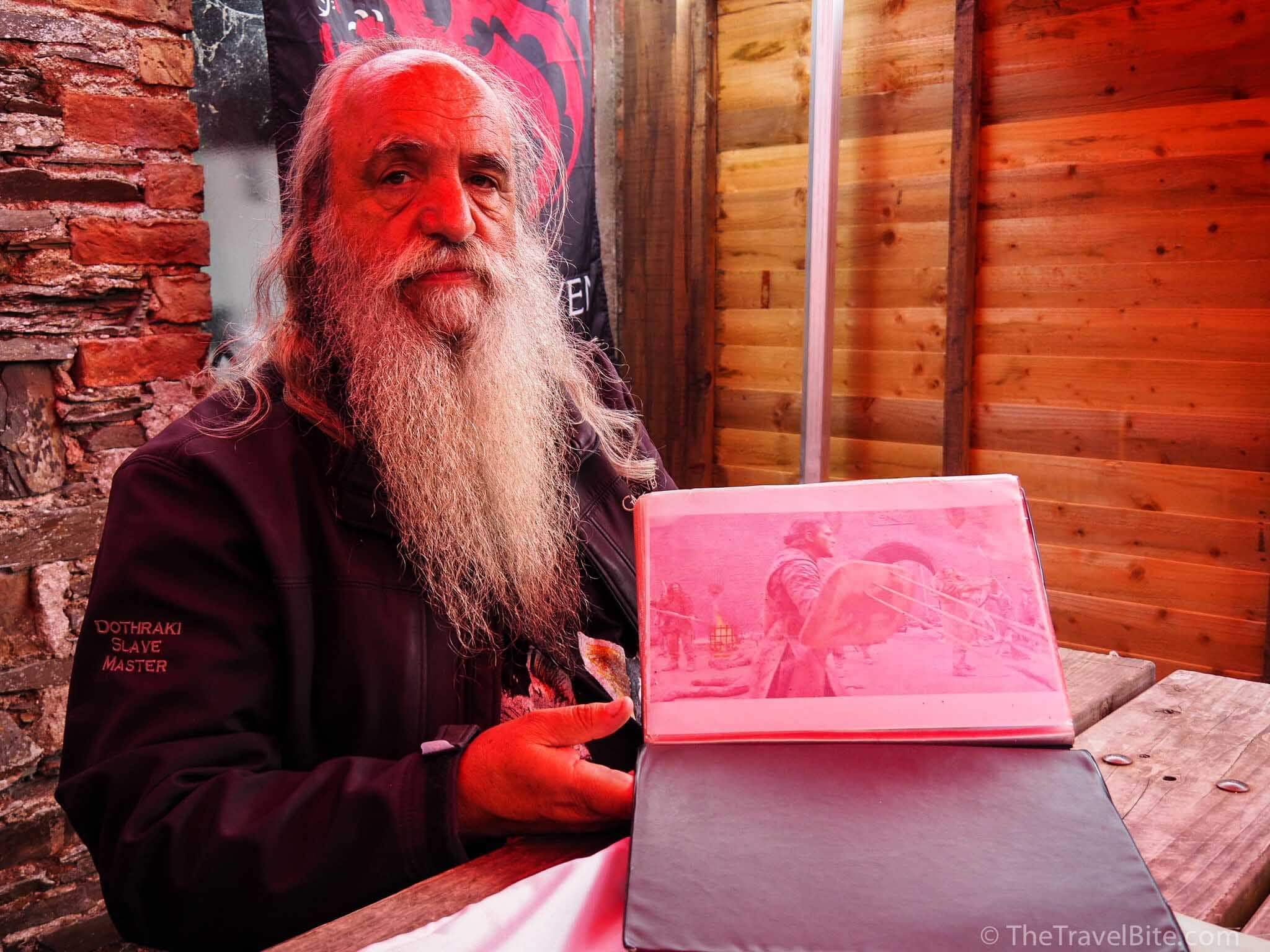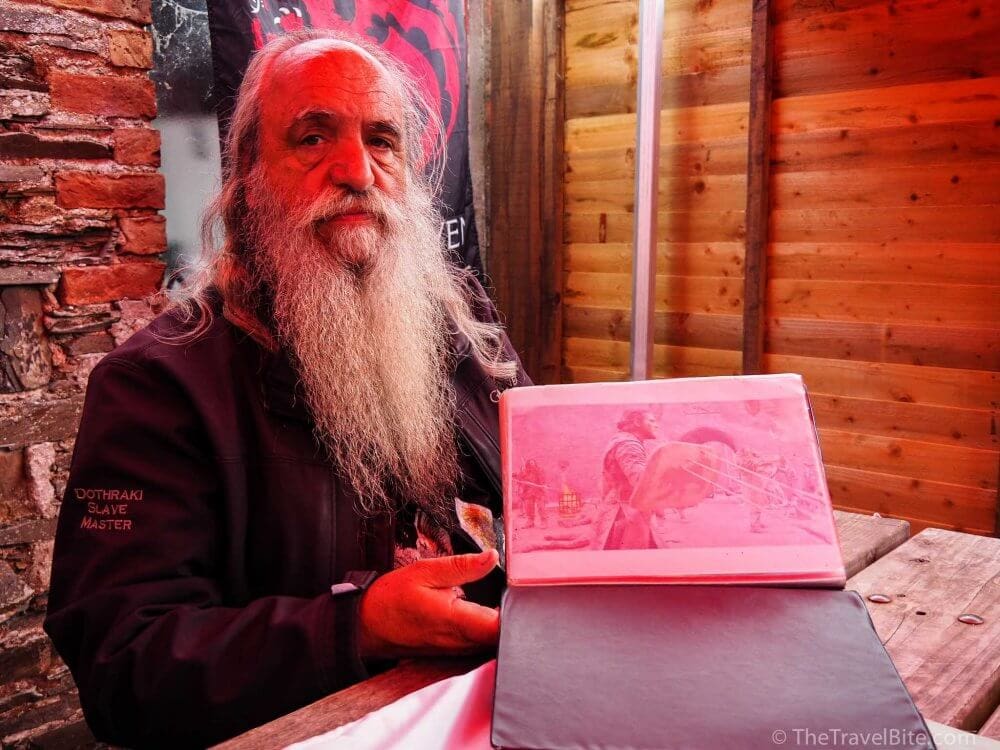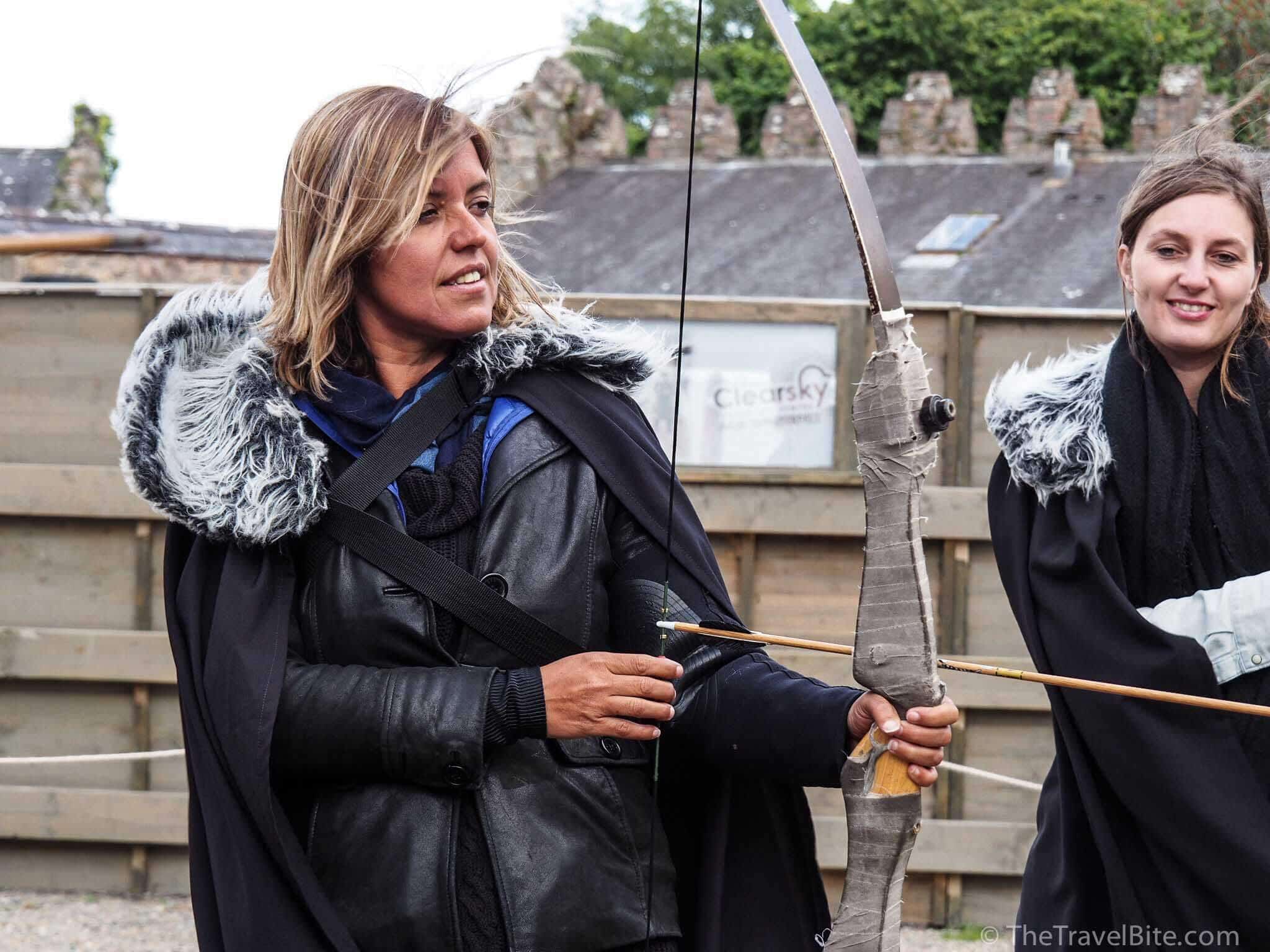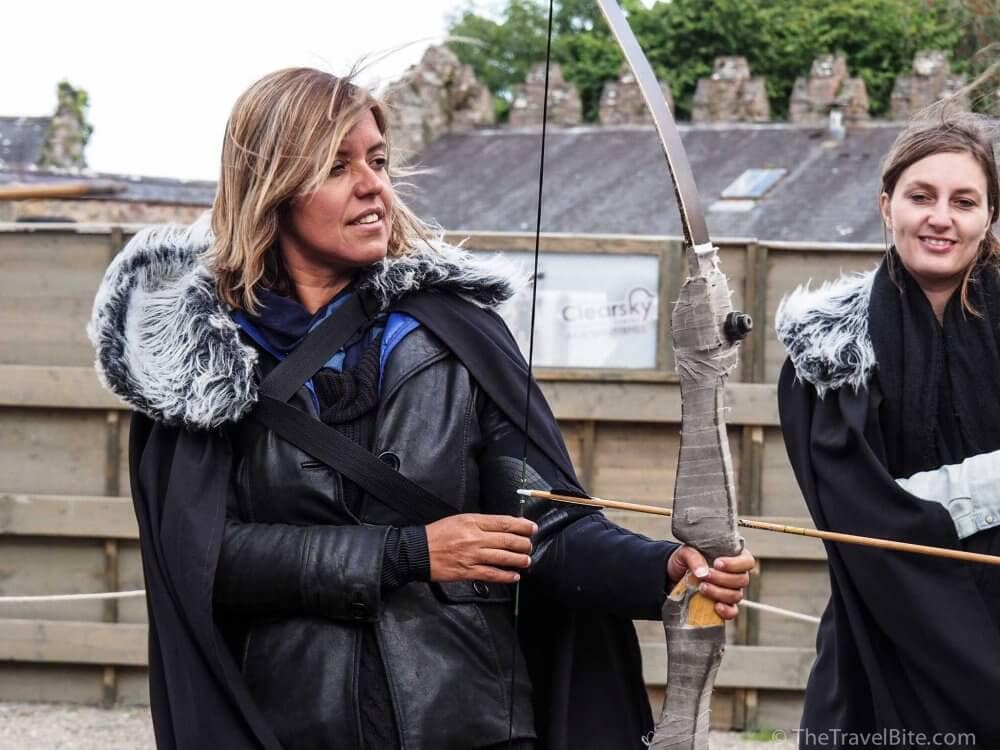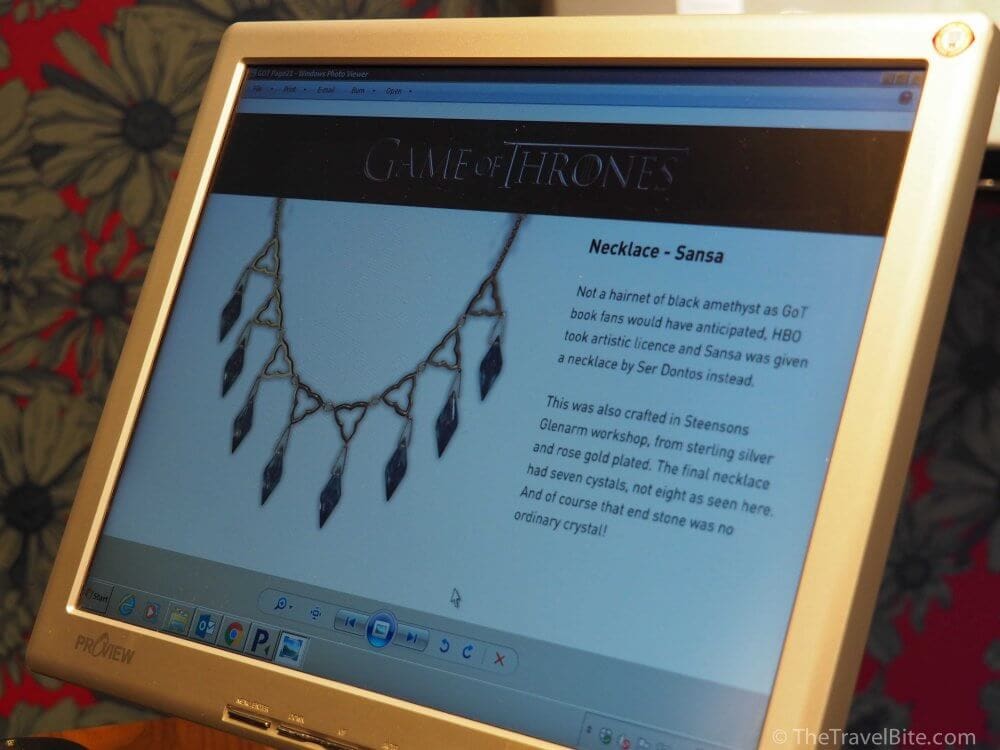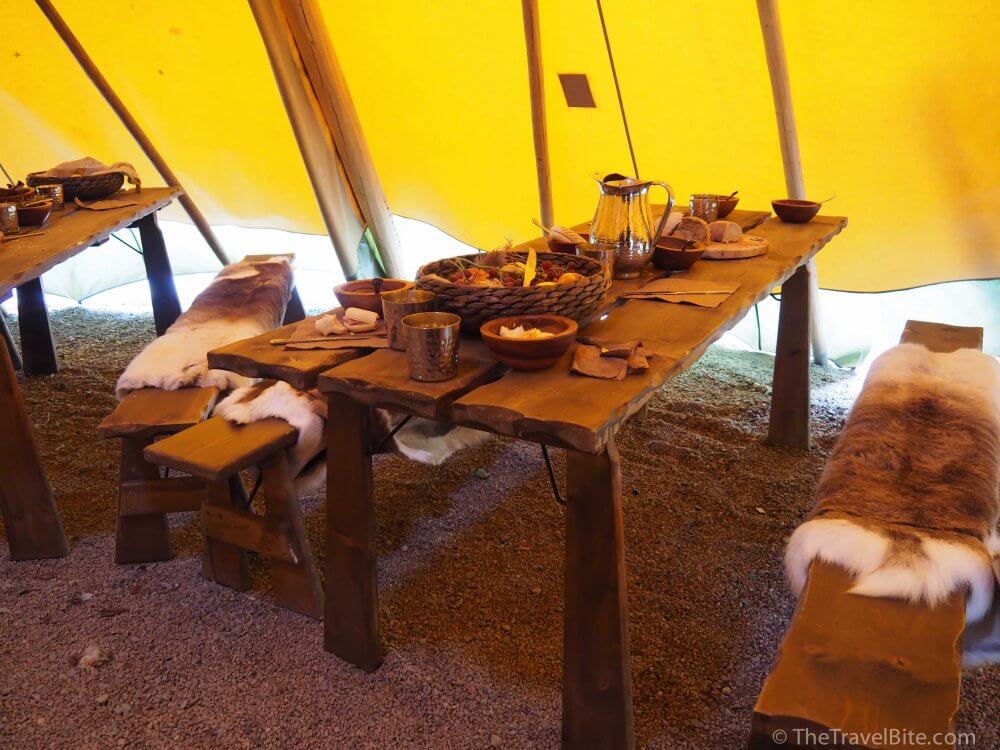 Want to save these locations for travel planning? Pin it! 🙂