This is perhaps my favorite, and one of my most memorable, afternoon teas – the Mad Hatter's Afternoon Tea London. A playful Alice In Wonderland theme will delight and surprise with every detail on the table. From the menus tucked inside vintage books, to sugar cubes stored in music boxes, and even marshmallows made in the shape of magical mushrooms.
Mad Hatter's Tea London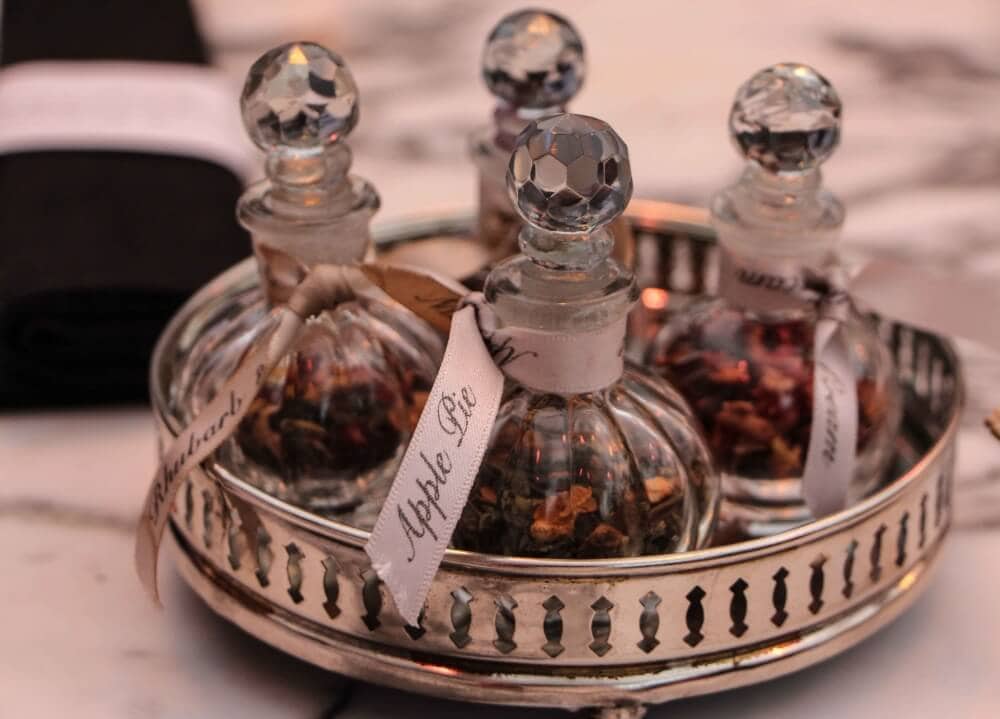 Having afternoon tea is a must-do for any trip to London. But if you want an experience that's more unique and full nostalgia, the Mad Hatter's Tea is one I'd definitely recommend.
I went with some friends during one of my trips to London. And from the moment we arrived, we knew we were in for a special treat. The table was set with whimsically crowned King Of Hearts tea pots and napkins wrapped in fun riddles and rhymes to spark conversation. Gourmet teas were beautifully presented in perfume bottles that we passed around like magic potions, choosing which scent delighted our senses the most.
The tiered dessert towers of sweets and savory sandwiches were adorned with marshmallow mushrooms and clock-shaped Victoria Sponge Cakes. And to complete the Mad Hatter's Tea theme, there were even little glass bottles filled with fruity elixirs labeled "drink me." So down the rabbit hole of delicious delights we went!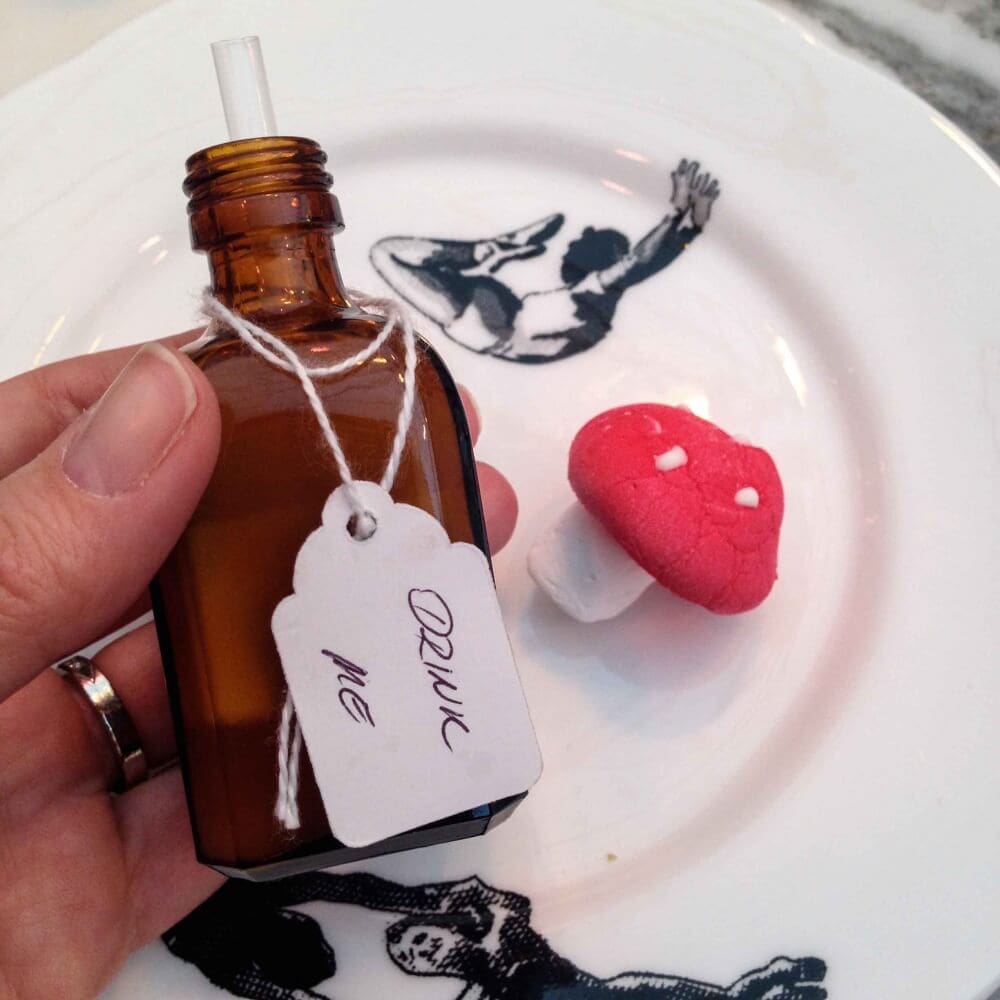 Plan Ahead For Your Afternoon Tea
As with any afternoon tea experience in London, I definitely recommend you call ahead for reservations. But especially for this one since it is more unique than most. Weekdays are easier to reserve than weekends and prices range from £48 per person. No fancy dresses are required, though they could be fun! But if you're popping in for an afternoon of fun and refreshment after sightseeing, you should be okay wearing jeans and a sweater.
The Mad Hatter's Tea London was deliciously fun, and a must-do experience for any tea-lovers visiting London. Check out our photo gallery and more information for making reservations below.
Mad Hatter's Afternoon Tea Photo Gallery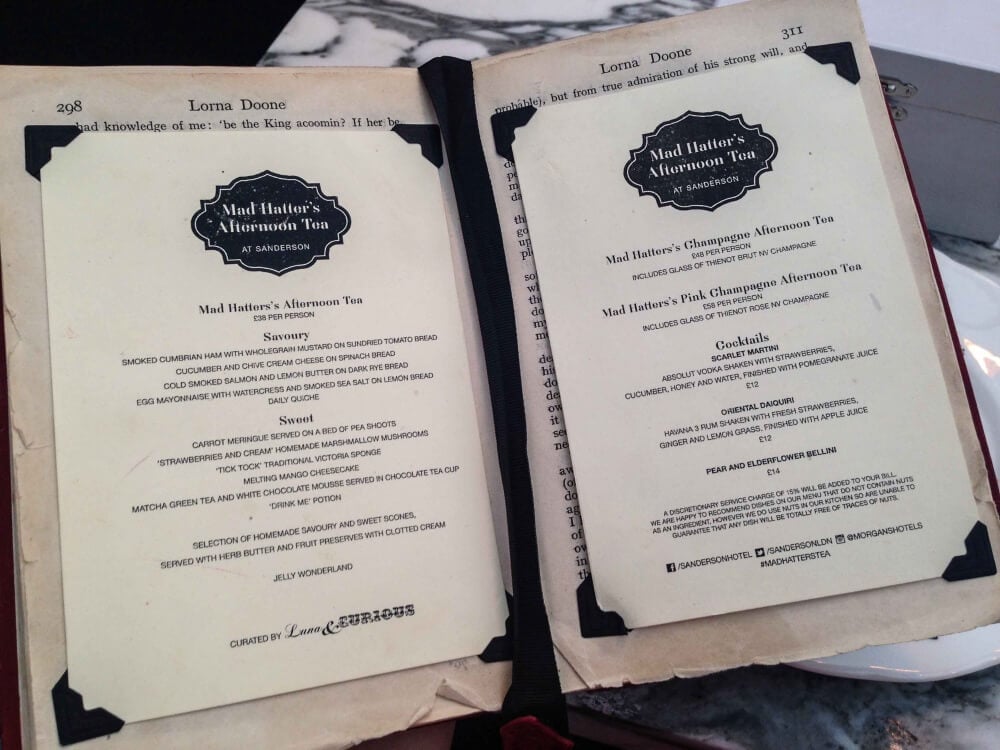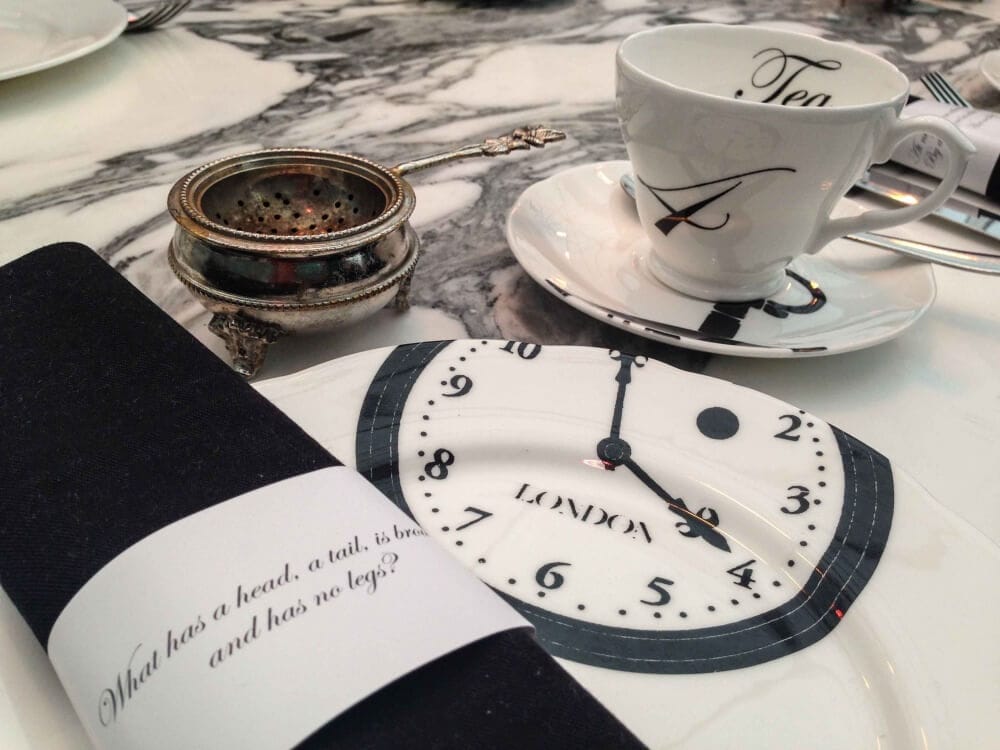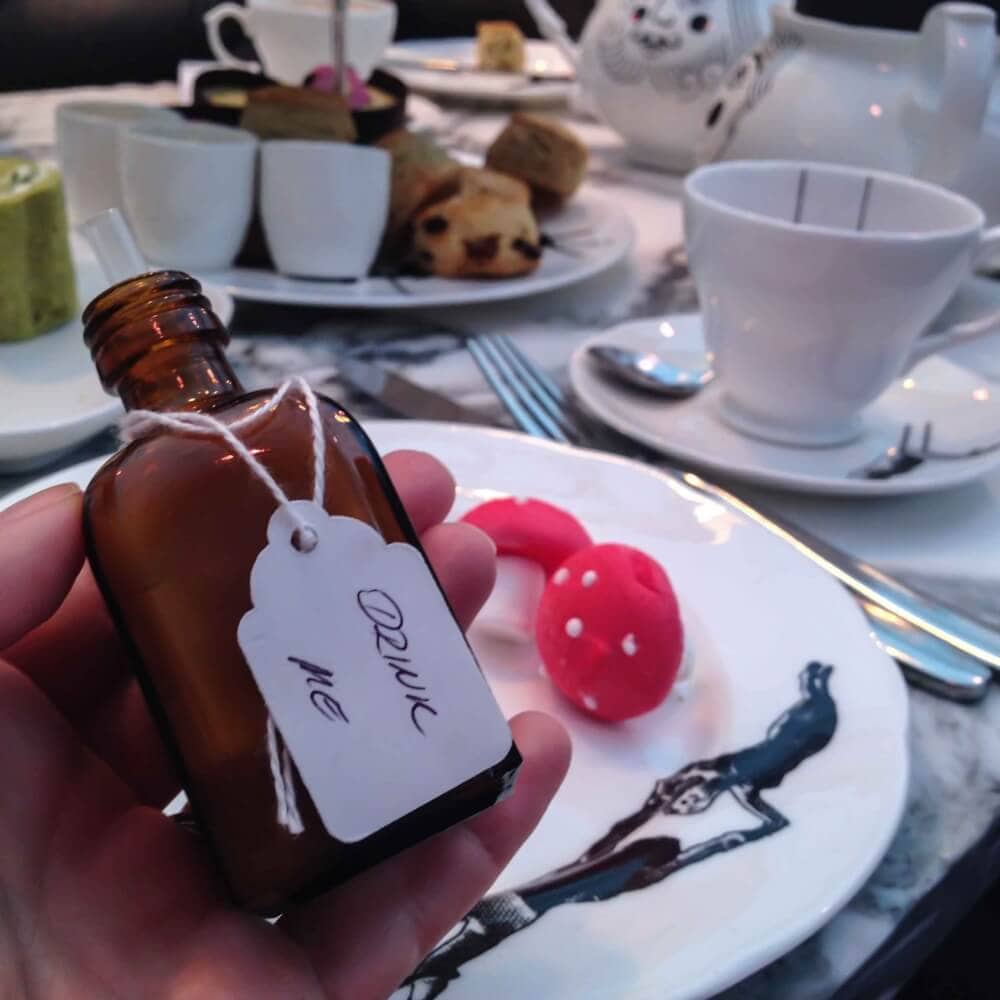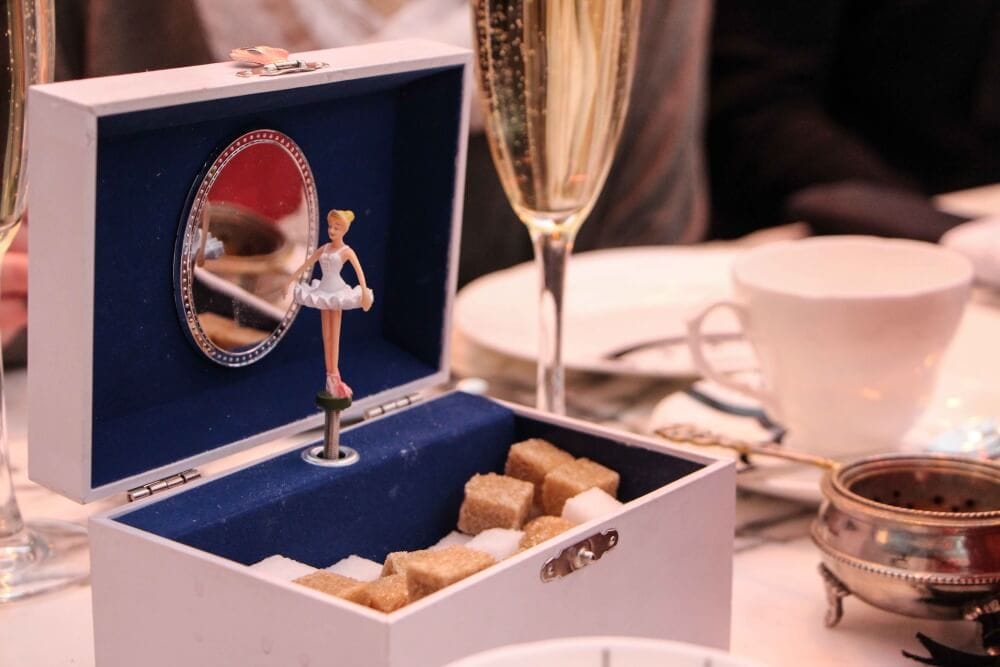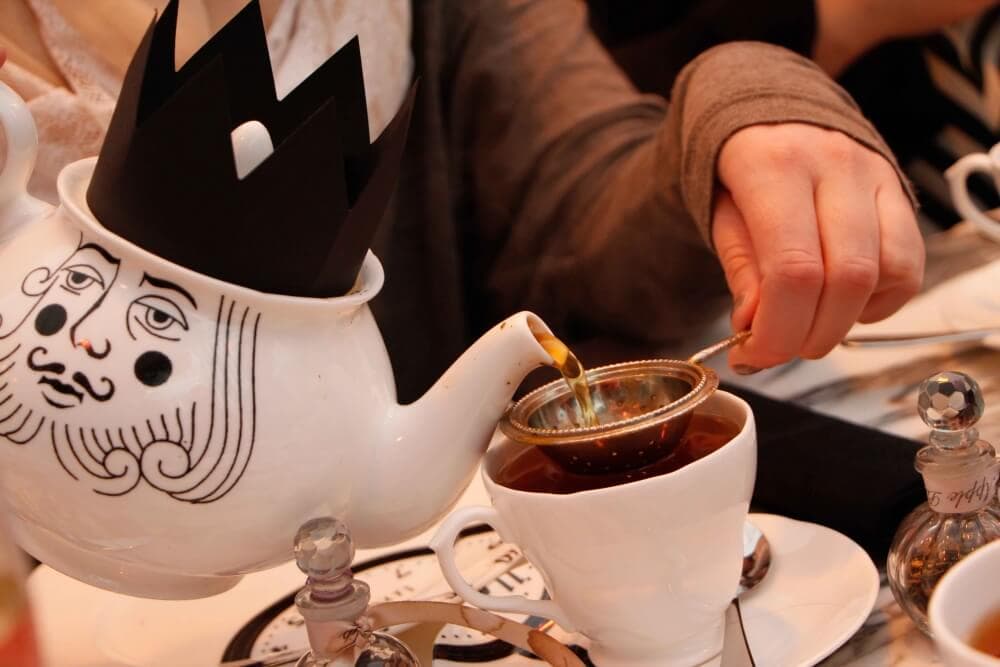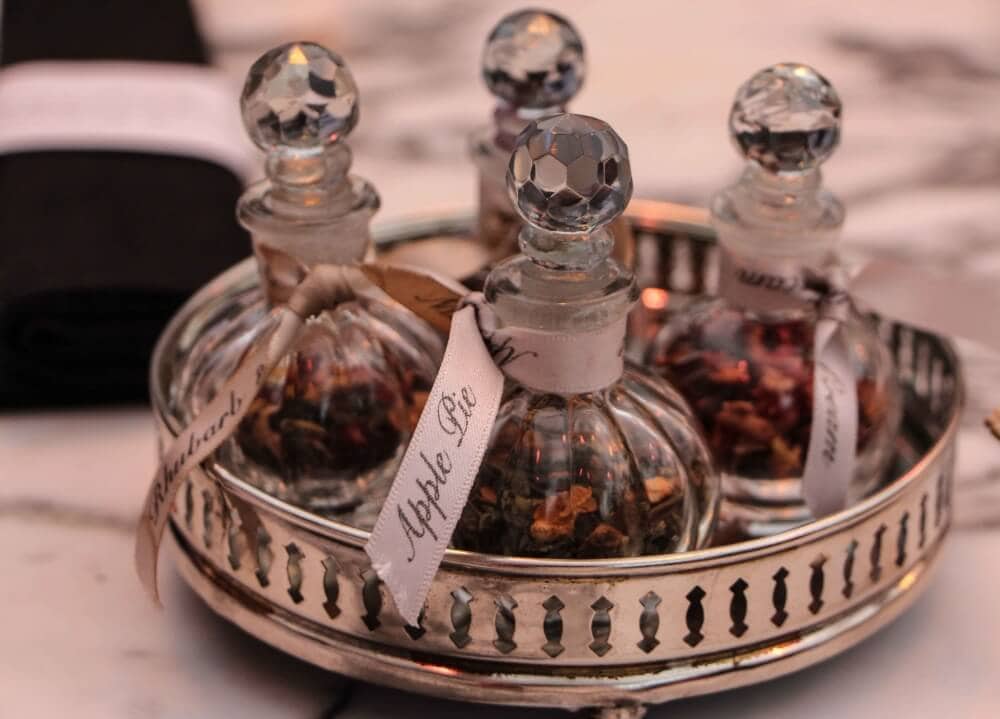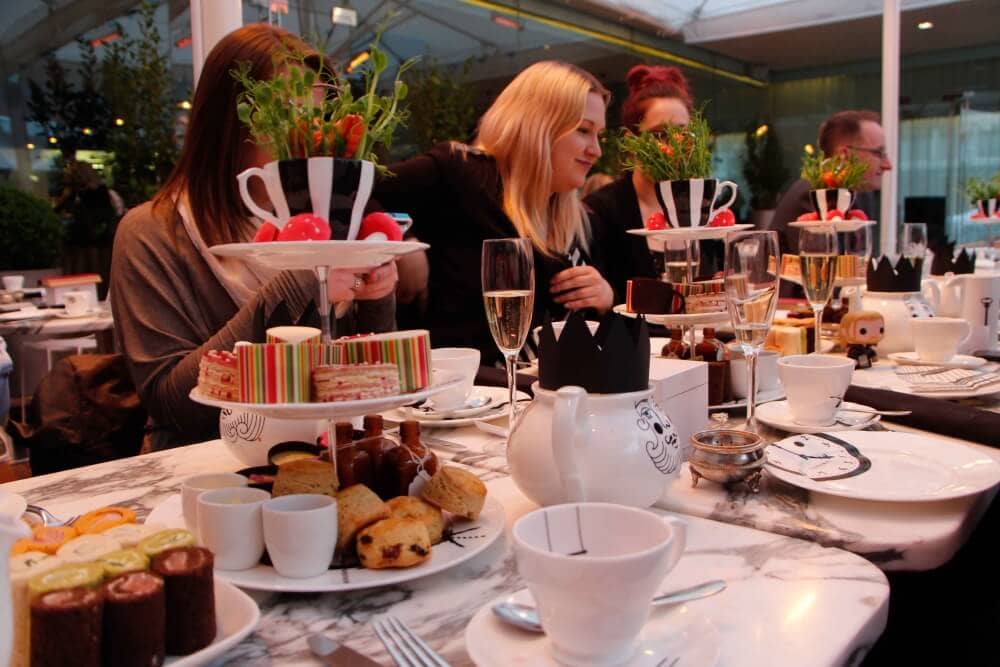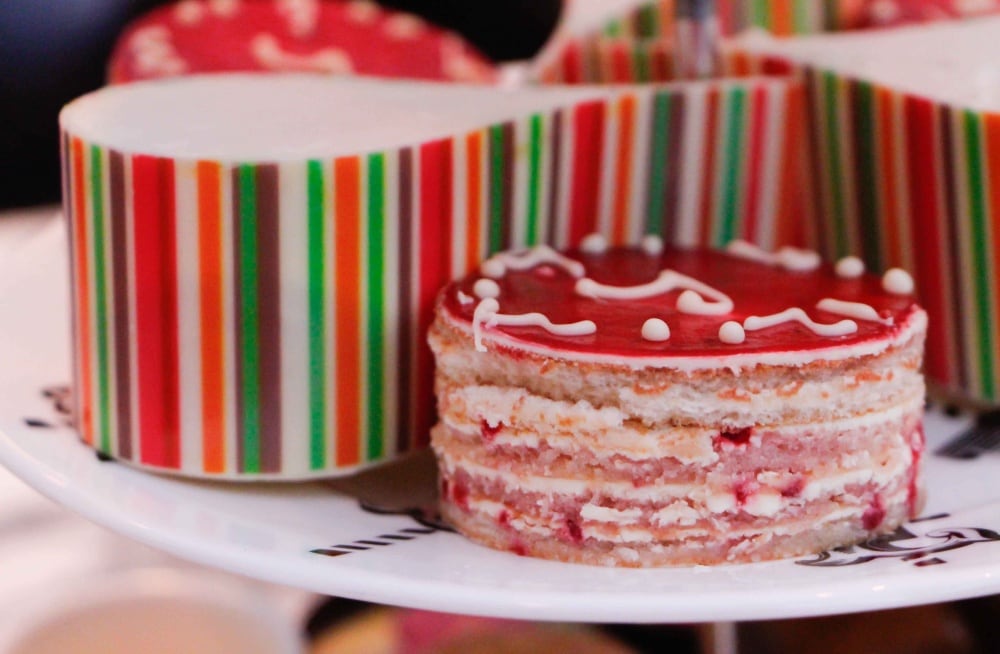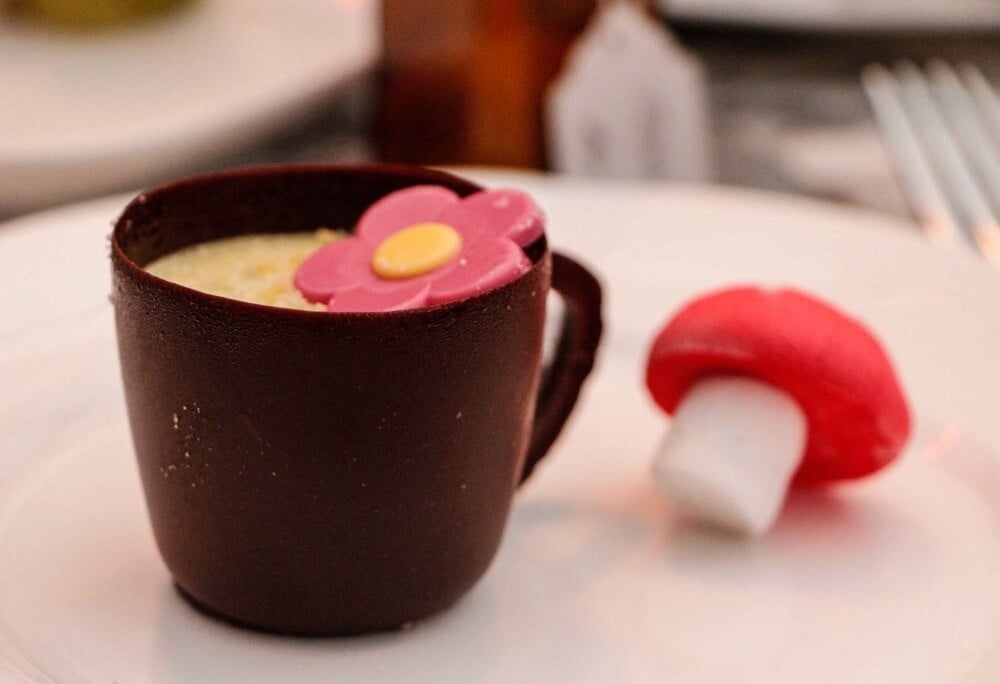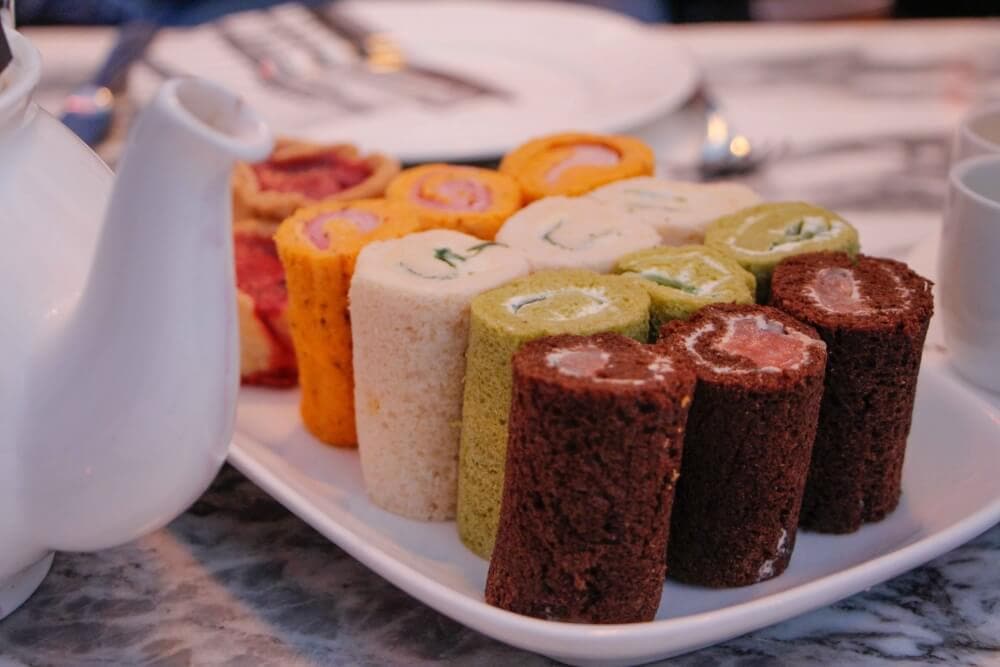 MAD HATTER'S TEA LONDON
WHERE: 50 Berners St, London W1T 3NG, United Kingdom
WEB: Morganshotelgroup.com/SandersonLondon
COST: £48 to £65, £35 for children
Want to save this idea for travel planning? Pin it! 🙂