I spent a deliciously relaxing weekend in Albuquerque during my first trip to New Mexico, and I gotta say – it's breathtaking. We stayed at Los Poblanos, a historic inn and organic lavender farm that feels like it's peacefully miles from anywhere even though it was only a 20 minute drive from the airport.
We visited during the springtime, before plants had started to bloom, but I could still take in the faint scent of lavender. The arid climate cooled enough at night to enjoy my cottage's adobe fireplace, and the dusty landscape was the perfect backdrop for rustic photography. It was heavenly!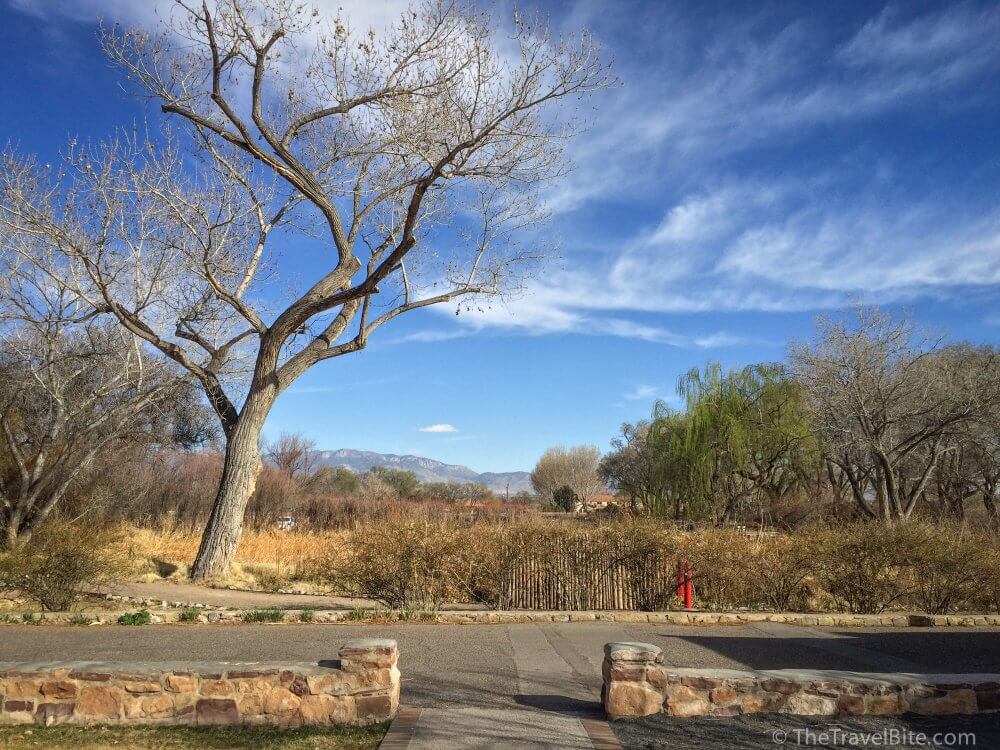 My itinerary included some delicious south western food stops, peppered with some active fun like yoga classes and bike rides. And while most visitors know about the popular things to do in Albuquerque, like hot air balloon rides or chasing scenes from HBO's Breaking Bad, I was surprised to indulge in a weekend of outdoor fun, wholesome foods, and restful renewal.
Here's our foodie's guide to the city with a recommended list of where to stay, places to eat, and fun things to do in Albuquerque.
Things To Do In Albuquerque
YogaRitas at El Pinto Restaurant & Cantina
Imagine a yoga class that breaks all the rules — there are pet pigs, roaming pups, rock-n-roll, super hero capes, tutus, and refreshing margaritas. This weekly class held at El Pinto restaurant is the most fun yoga class I've ever taken. It's so easy to squeeze in a cardio workout when it's playful and fun, and especially when margaritas are offered! Check out their YogaRitas page to find their class schedule.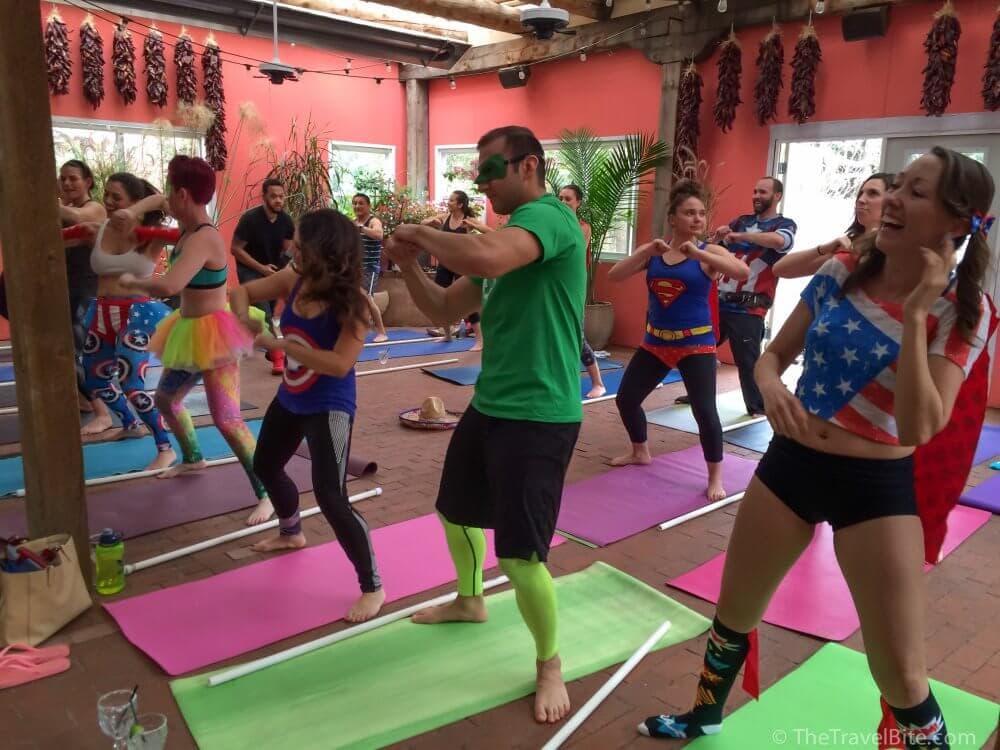 Brewery Bike Tour with Routes Bicycle Tours & Rentals
We ate so much great food while visiting Albuquerque, that fitting in some exercise was a must. Not your ordinary beer stroll, this gourmet bike tour was challenging enough for true cycling enthusiasts while also being accommodating for new riders. We started in Historic Old Town ABQ and rode about 7 miles through the city, visiting three different brewers and getting a behind-the-scenes tour and tasting flight at each. They also do a Chile Bike Tour and a Breaking Bad Bike Tour, so there's a lot to see on two wheels if you're up for the challenge.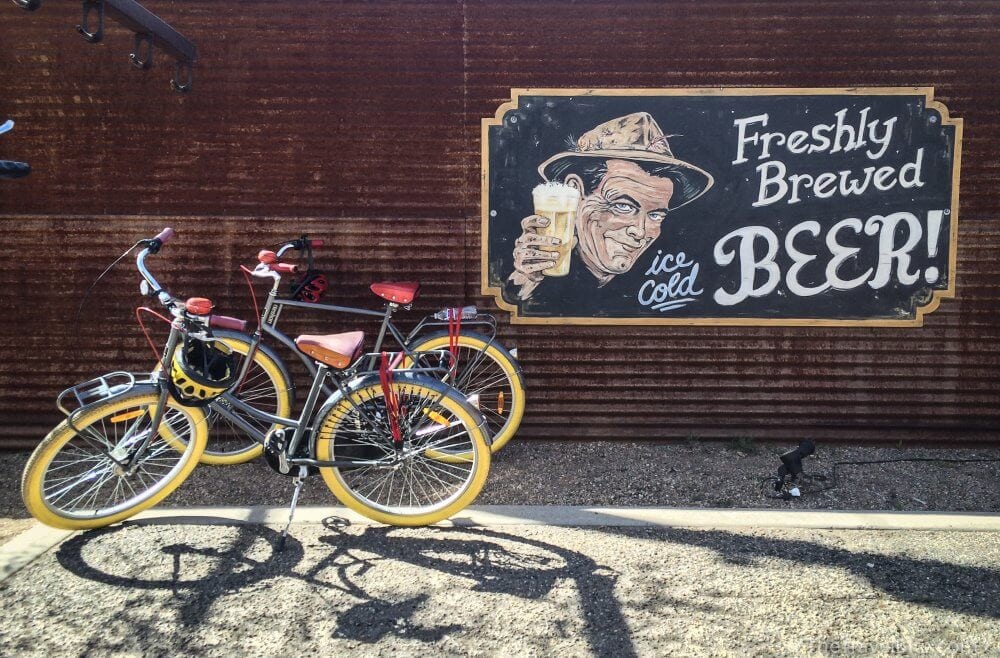 Indian Pueblo Cultural Center
The Indian Pueblo Cultural Center is a great place to learn about the 19 Pueblos of New Mexico and discover their art, history, and culture. Some of their programs are really hands-on, like pottery or making blue corn cakes. While there, we took a fry bread cooking class. Find out more about the museum and classes at indianpueblo.org.
Tamaya Horse Rescue Program and Srai Wi Activities
If you want to get closer to Albuquerque's stunning landscapes, then take a short drive outside of town to Hyatt Regency Tamaya Resort where you can go for a trail ride or meet the friendly equines at the Tamaya Horse Rescue Program. Meet Rembrant and Taylor at Tamaya Horse Rescue Program. There's also cultural Srai Wi activities, such as the adobe oven bread making class we participated in during our visit.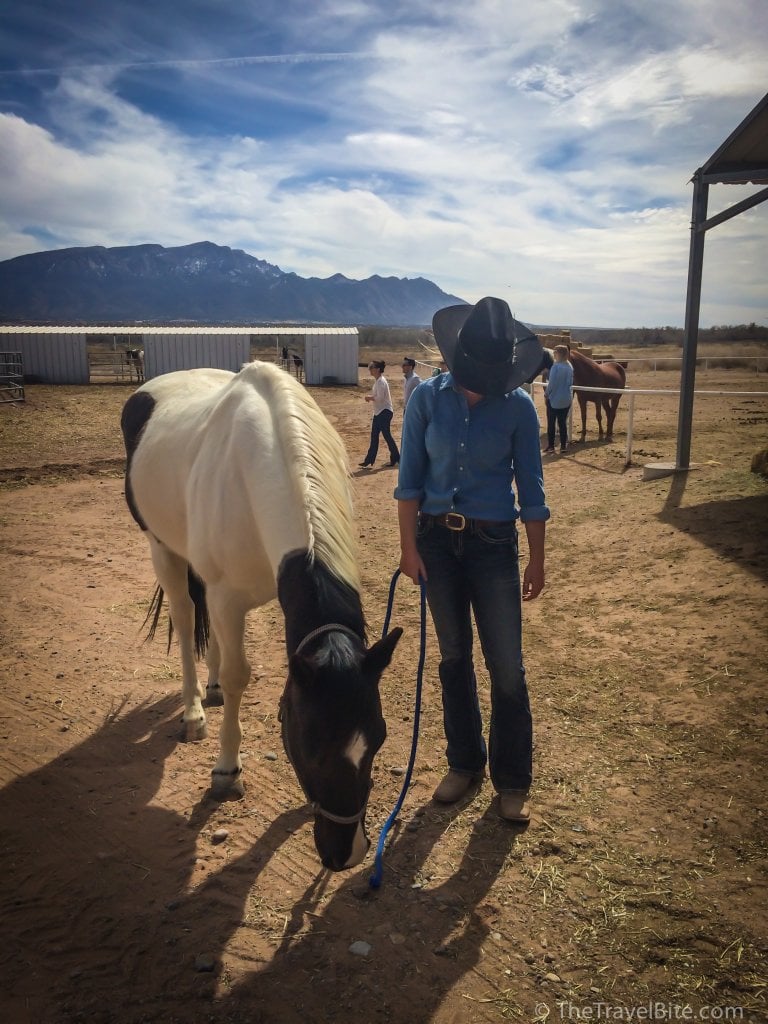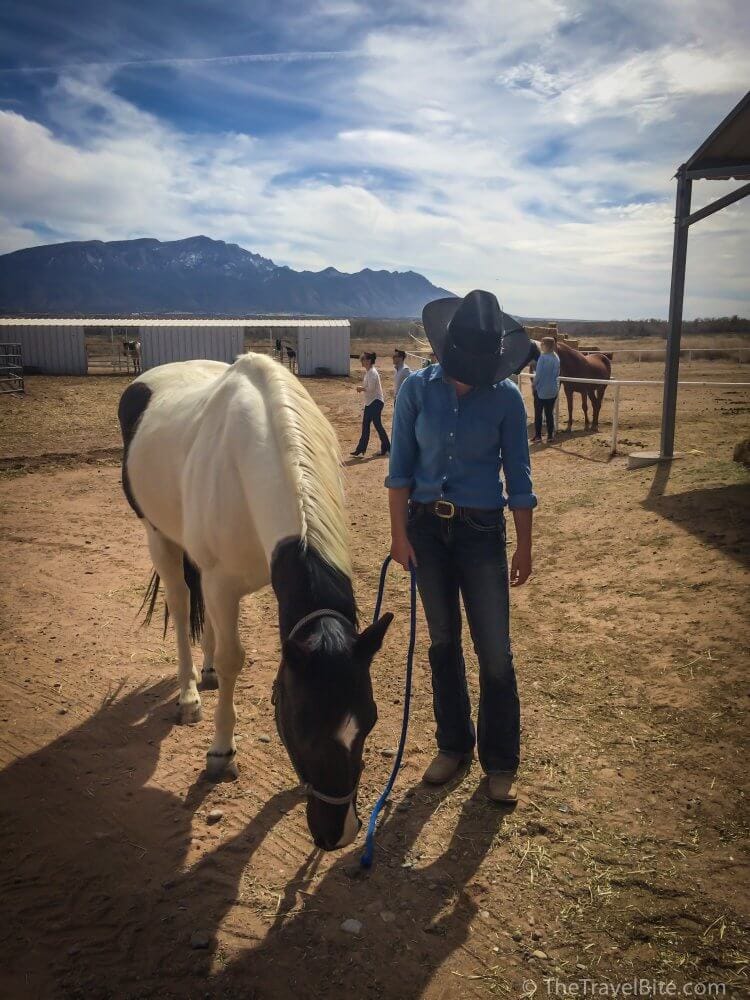 Wine + Pilates at Casa Rondeña Winery
I was not expecting to find wine in New Mexico, and was even more surprised to discover that I loved it. The huge swings in springtime diurnal temperatures are great for wine making, so it's not unusual that Albuquerque is a wine destination. I just hadn't thought of Albuquerque like that before! Casa Rondeña Winery was walking (and biking) distance to our accommodations at Los Poblanos Inn, so of course we had to check it out. The wines were delicious, and they also plan monthly yoga wine events on their gorgeous winery. It's a stunning setting to get your zen on, and the classes (like Yogaritas mentioned above) come with a glass of wine too.
Must-Eats In Albuquerque
Los Poblanos Historic Inn and Organic Farm
Albuquerque totally won me over with breakfast on my first day before I even went sightseeing. Staying at Los Poblanos, we woke up each morning to a farm fresh breakfast, like Eggs Frico at with Pecorino and cheddar fried in a cast iron skillet (because is there any better way to start the morning than with fried cheese and bacon?), topped with sautéed parsnip, carrots, onions, and greens, then flipped with a farm fresh egg over easy added on top, and some local sour dough bread for dipping in the yolk. And because every savory dish needs a little something sweet on the side, they had a fresh baked-that-morning olive oil and chocolate swirl loaf. And that's just breakfast, so you can just imagine what dinner is like. Chef Jonathan Perno was named 2016 James Beard Award semifinalist in the "Best Chef: Southwest" category.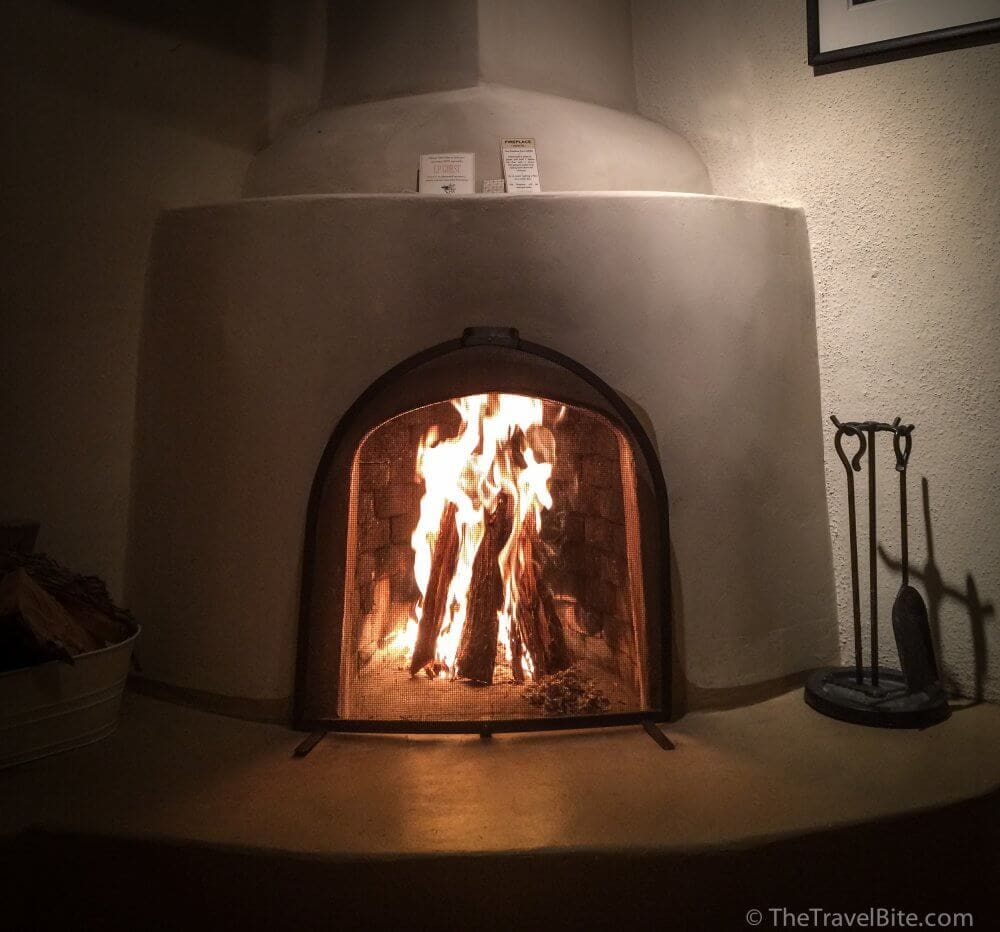 Sadie's of New Mexico
While visiting Albuquerque, I discovered that Sadie's of New Mexico isn't just a restaurant, it's a local institution. They've been a part of the ABQ community for over 50 years and are famous for their margarita menu and their New Mexico 'Hatch' green chiles salsa. We ordered a bunch of dishes to share tapas-style, including sopapilla sliders and cucumber margaritas.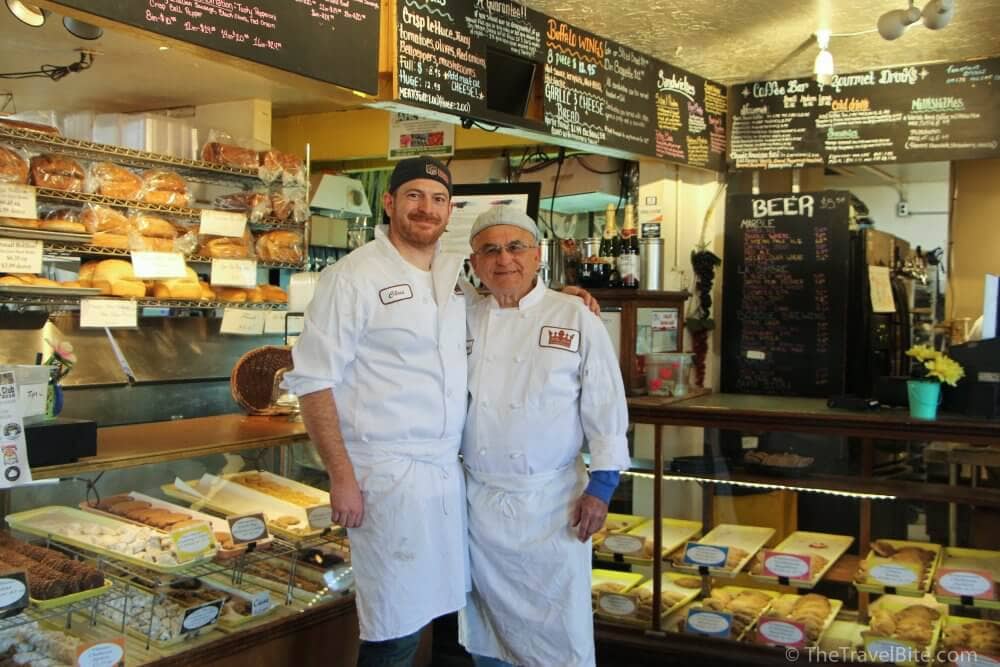 Golden Crown Panaderia
This family-owned bakery is run by a father and son team that are as sweet as the pastries they bake. A morning cup of coffee here will come with a splash of life wisdom from a 78 year old baker – the famous Pratt at Golden Crown Panaderia. His life tip: Do mental gymnastics, what you think, your body will follow. Plus, nothing keeps you in shape better than rolling a 10 pound rolling pin. Well, that, and dancing tango too. You can watch a short video of me dancing tango right in the middle of the bakery with Pratt's son, Chris, in this short Twitter clip.
Their bakery menu includes New Mexico's state cookie, the biscochito, handmade blue corn crust pizzas, and the original New Mexico Green Chile Bread which is to die for.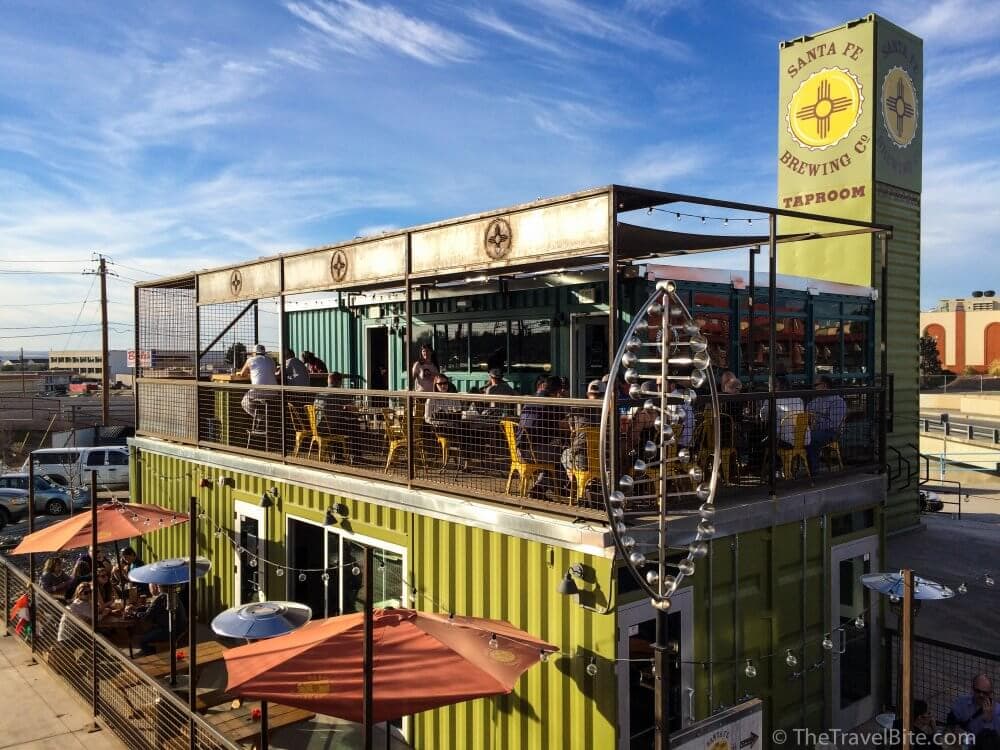 Green Jeans Farmery and Epiphany ABQ
Another great place to grab a coffee is Epiphany in the funky industrial Green Jeans Farmery. A culinary creative complex built out of shipping containers, Green Jeans Farmery houses a few craft breweries, a taco place, and a pizzeria. My favorite, though, was the coffee at Epiphany. They have every kind of espresso drink imaginable, from cortados to flat whites. But their signature espresso drinks are what make them unique, with flavors like banana nut and vanilla lavender.
Farm & Table
Just like their name suggests, the food at Farm & Table is locally sourced, seasonal, and straight from the farm. The menu items highlight some New Mexico specialties too, like atolè, a Mexican toasted blue corn cereal cinnamon brown butter steamed milk. They also have breakfast tacos and house baked pastries like cornmeal rosemary scones.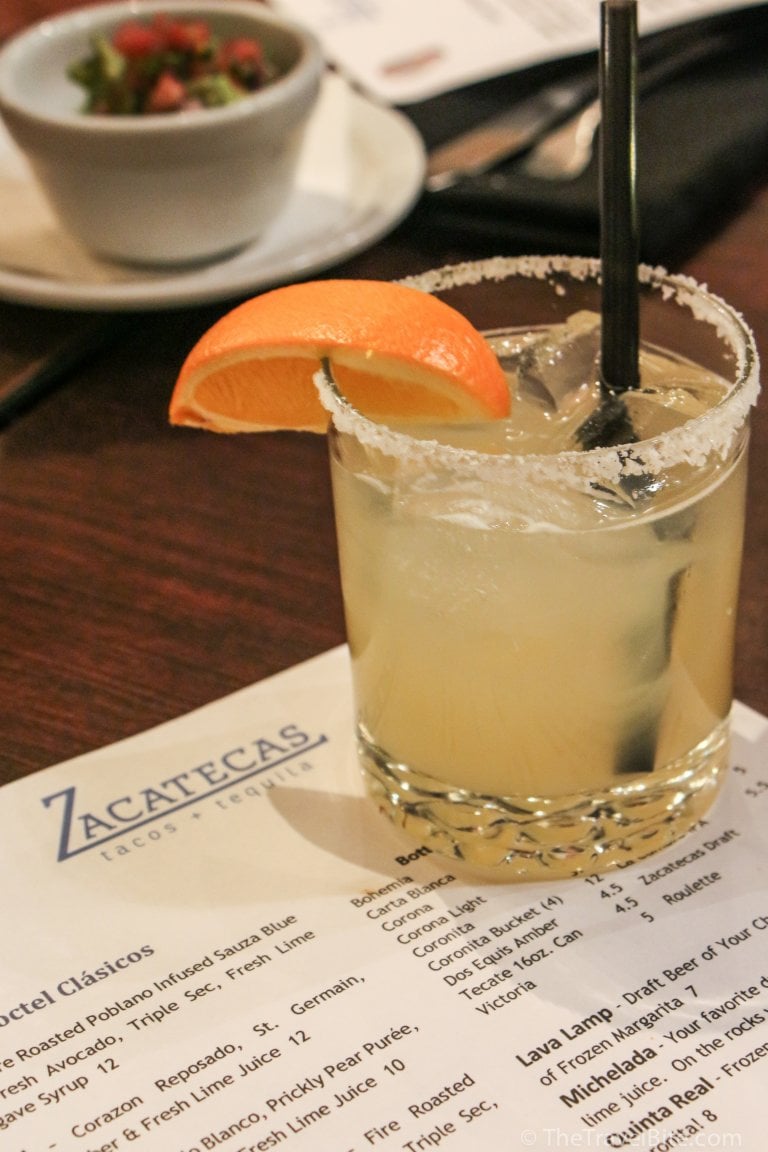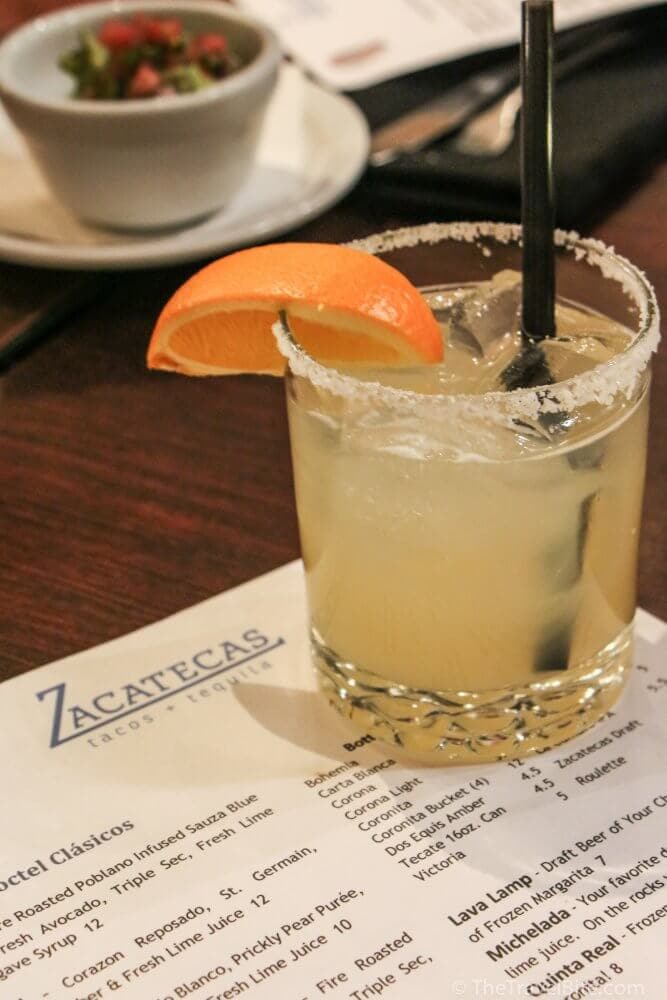 Zacatecas Tacos + Tequila
You can't go to New Mexico without having tacos and tequila, and while I think I covered margaritas above with Yogaritas, there's a lot of attention given here in this post to brunch places. So, Zacatecas is a must-do for tacos and tequila! They have the biggest tequila menu I've ever seen with a build-your-own margarita section that includes unique flavors like blood orange or St. Germain. And the tacos are ah-mazing!
Grove Café & Market
For Breaking Bad fans, this is the location of the "stevia" scene. But the breakfast and baked goods at Grove Cafe & Market are to live for, including house made English muffins, macarons, and sourdough. Definitely a must-stop when visiting. Their house made organic chai latte is the best "pumpkin spice" flavored espresso drink I've ever had.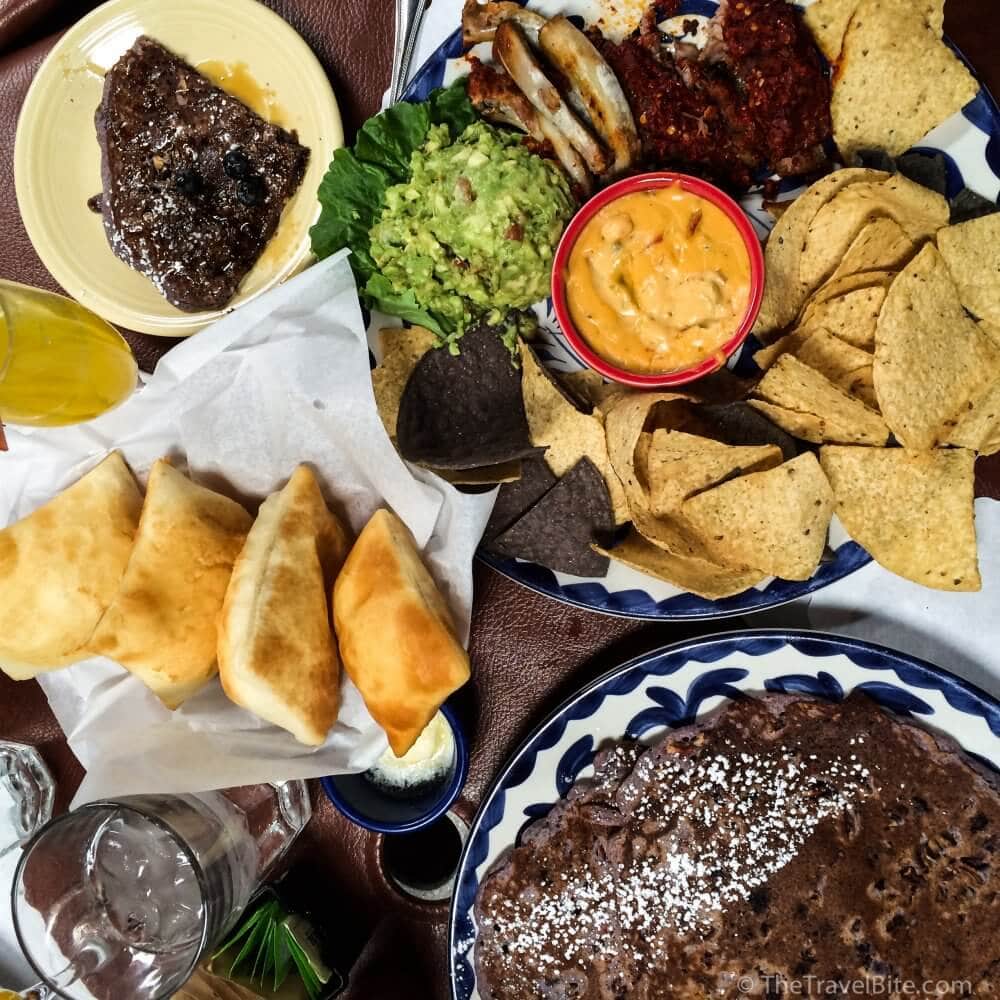 El Pinto Restaurant & Cantina
So, about that awesome Yogaritas event I posted above. It happens at El Pinto, which is awesome on its own. They have a chicken house and free range pasture (seriously, eggs fresh from back yard to table), and their own brand of salsa and green chile sauce. Breakfast here after yoga included blueberry blue corn and pecan pancakes, sopapilla, and chile ribs, queso, and guac.
Where To Stay
As I've mentioned, we stayed at Los Poblanos Historic Inn, but based on their food and atmosphere, I'd also recommend Hotel Andaluz in the historic downtown area (great if you want to be walking distance to things) or the Hyatt Regency Tamaya Resort if you want to be closer to nature.
Want to save this list of things to do in Albuquerque for later? Pin it! 🙂