When it comes to Albuquerque hotels, I must admit, Los Poblanos Historic Inn has spoiled me.  This dreamy property seems like it would be more fitting to the countryside of France or a scene from a Jane Austin novel and it's not at all what I expected for a city in the middle of a dessert that's best known for the TV show, Breaking Bad.
Upon arriving to my first visit to Albuquerque, after what seemed like only a 20 minute drive from the airport (and just four miles from Old Town), we drove down a slender driveway leading to the inn.  Surrounded by 25 acres of rocky gardens and roaming peacocks, the welcoming covered porches and adobe architecture make it feel much more like an western estate than a hotel.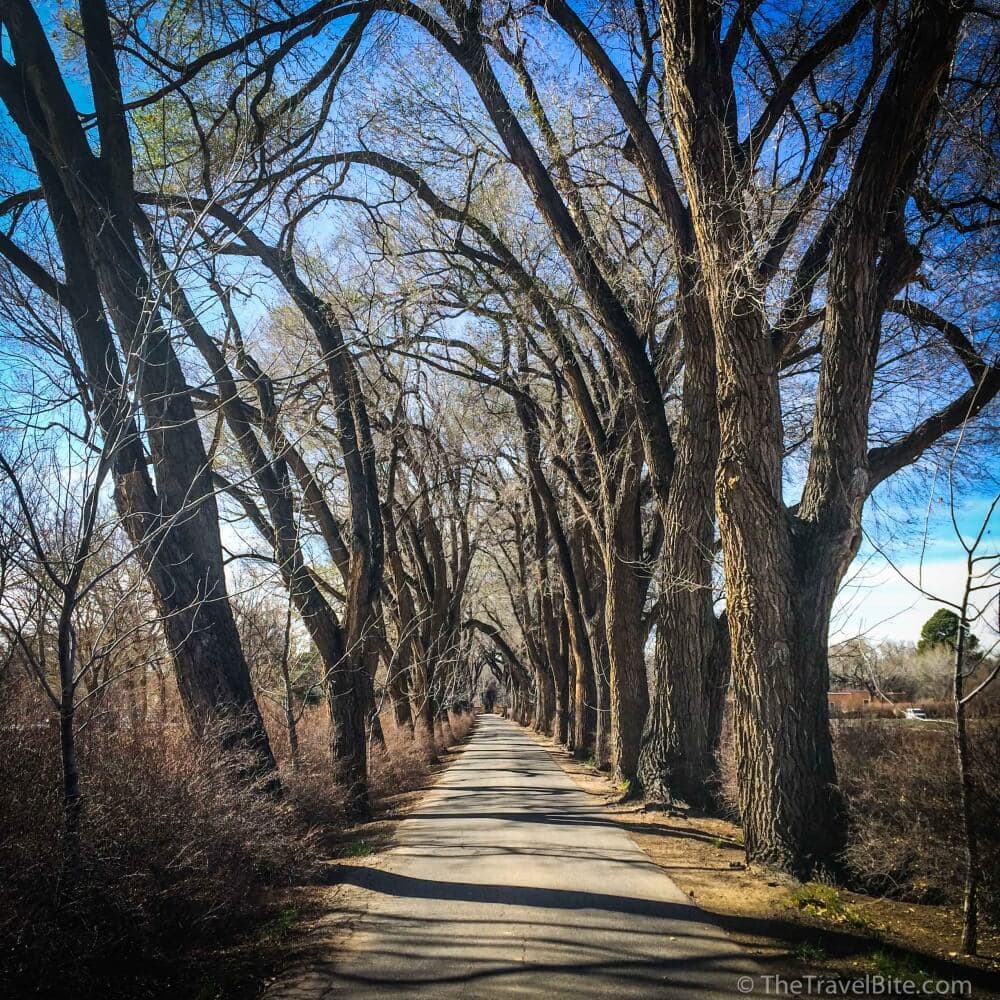 In addition to being an inn, Los Poblanos is also working organic lavender farm, with rows of the fragrant plants lining a large field in front of the main outbuilding and farmhouse.  They weren't in bloom when I visited in the early spring, but they still smelled heavenly.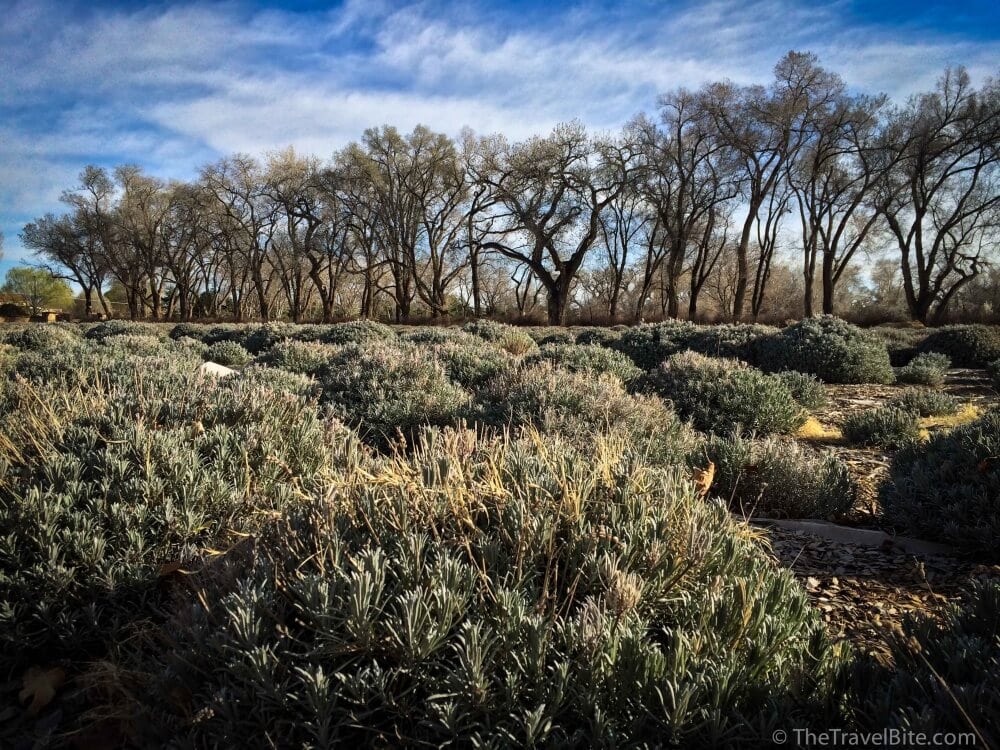 After breathing in the invigorating herbal scent of lavender, we each were given the keys to our rooms.  Though they were all quite different, they did all have a few things in common. For one, they were pretty spacious and included a kitchenette complete with wine cooler, electric tea kettle, and a French press for morning coffee.  They were also all decorated with a rustic southwestern charm and each had an adobe fireplace.  With the huge diurnal temperature swings in the spring, there was nothing more cozy than lighting a fire at night.  Especially when you add to that the full-sized lavender bath products available, all handmade on the farm, of course.  The scent is intoxicating.  One of the things I cherished most about staying here was taking a lavender scented bath each night, wrapping myself up in a robe, and then settling down next to the fireplace with a cup of tea and a book.  That alone made me completely fall in love with Los Poblanos.  I want to live here.  Instead, I had to settle for taking a piece of Los Poblanos home with me and spending a small fortune at their farmhouse apothecary and stocking up on tons of lavender products.
Take a peek inside my room below, the Greely Suite (I also have a video tour at the end of this post).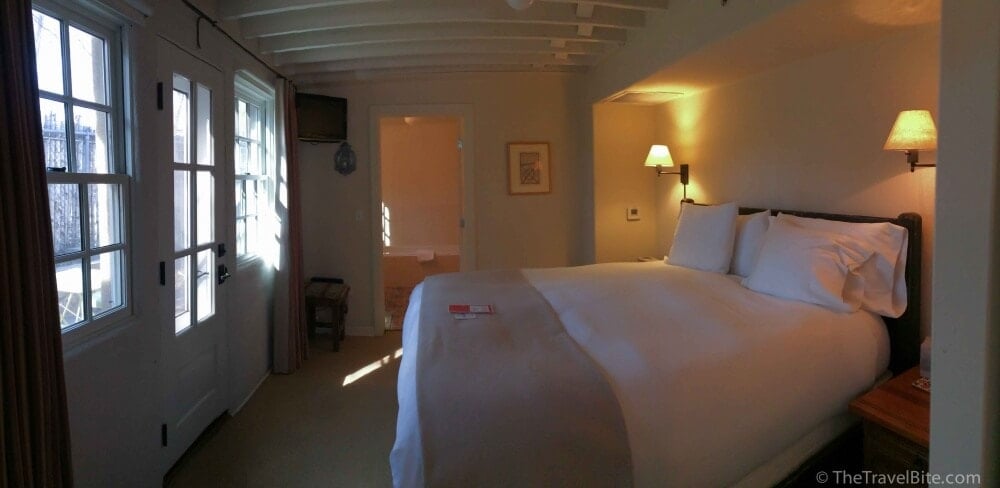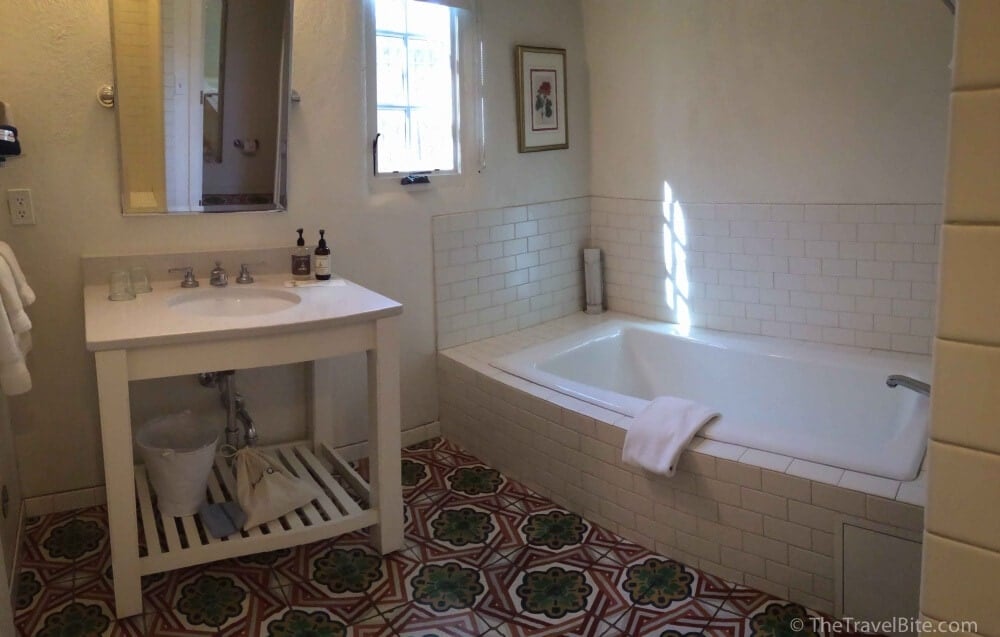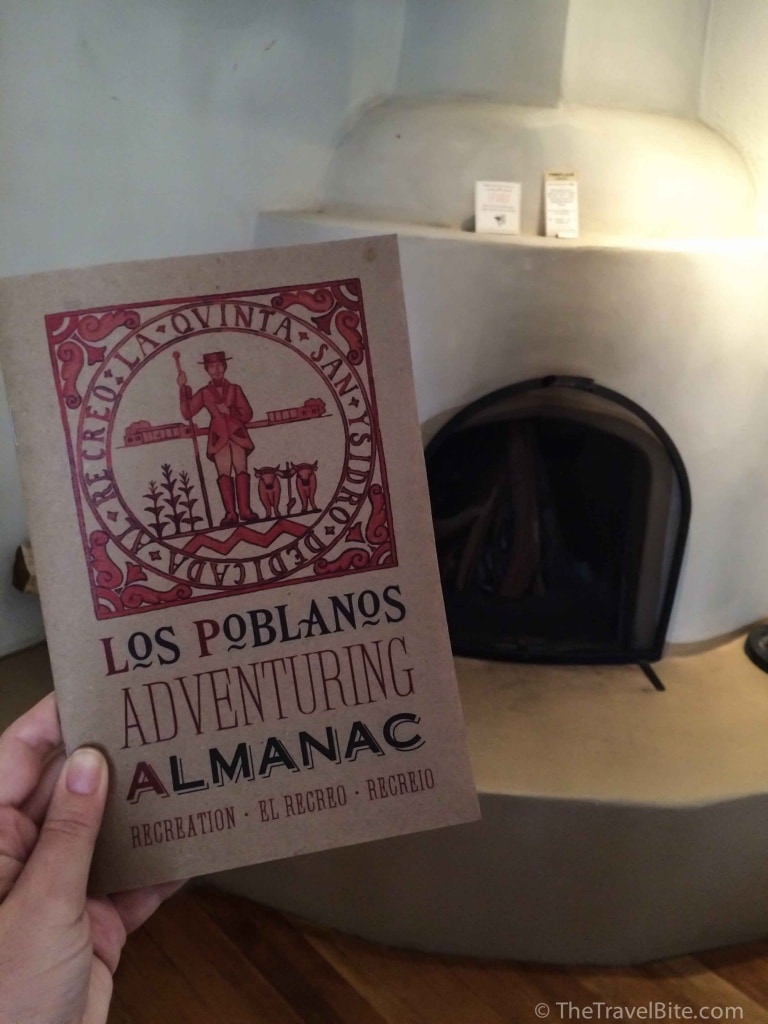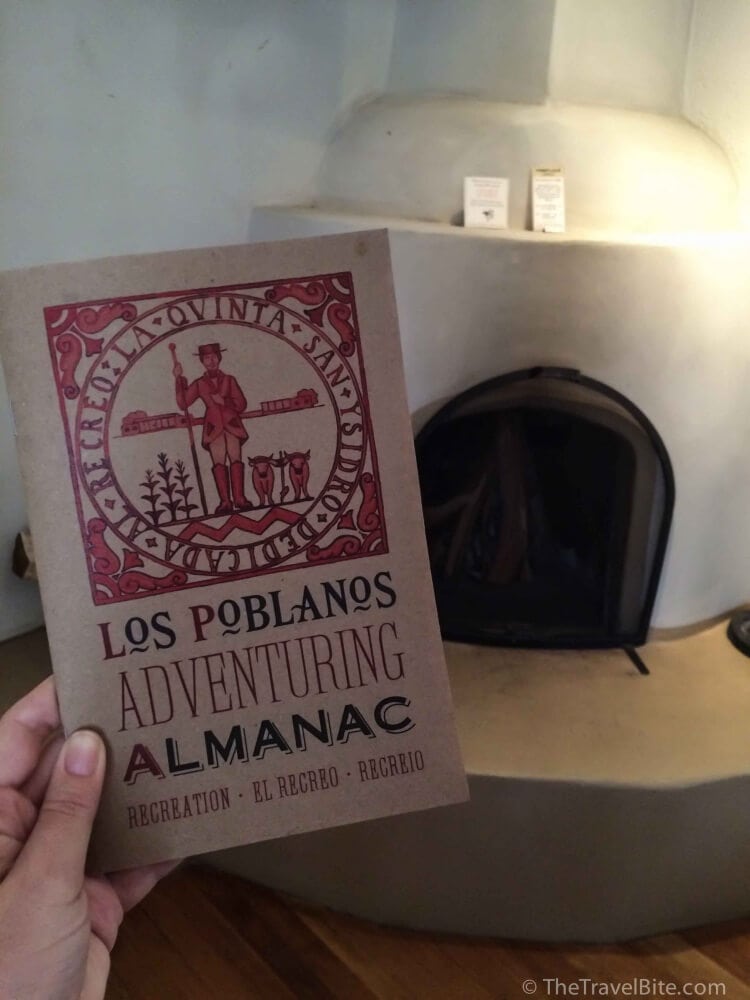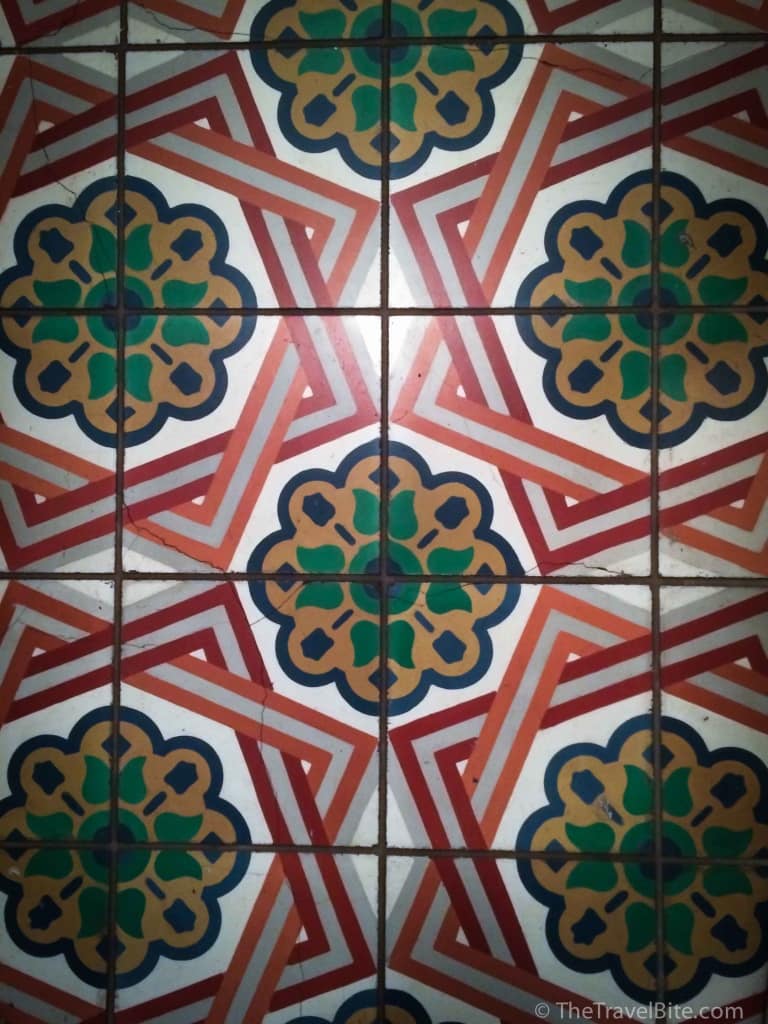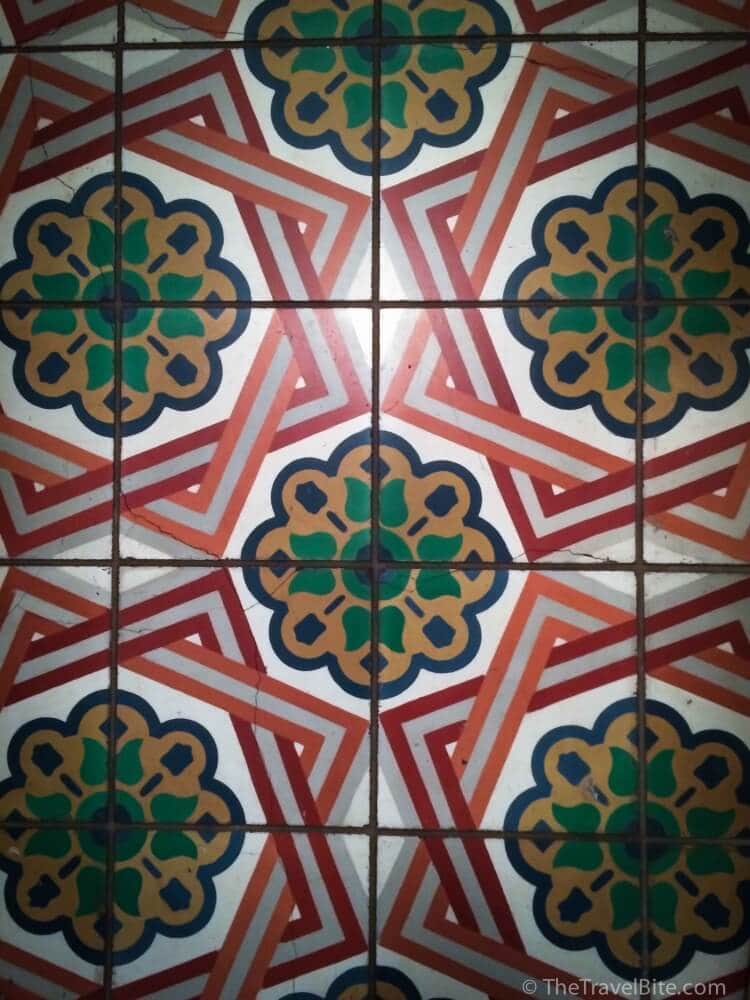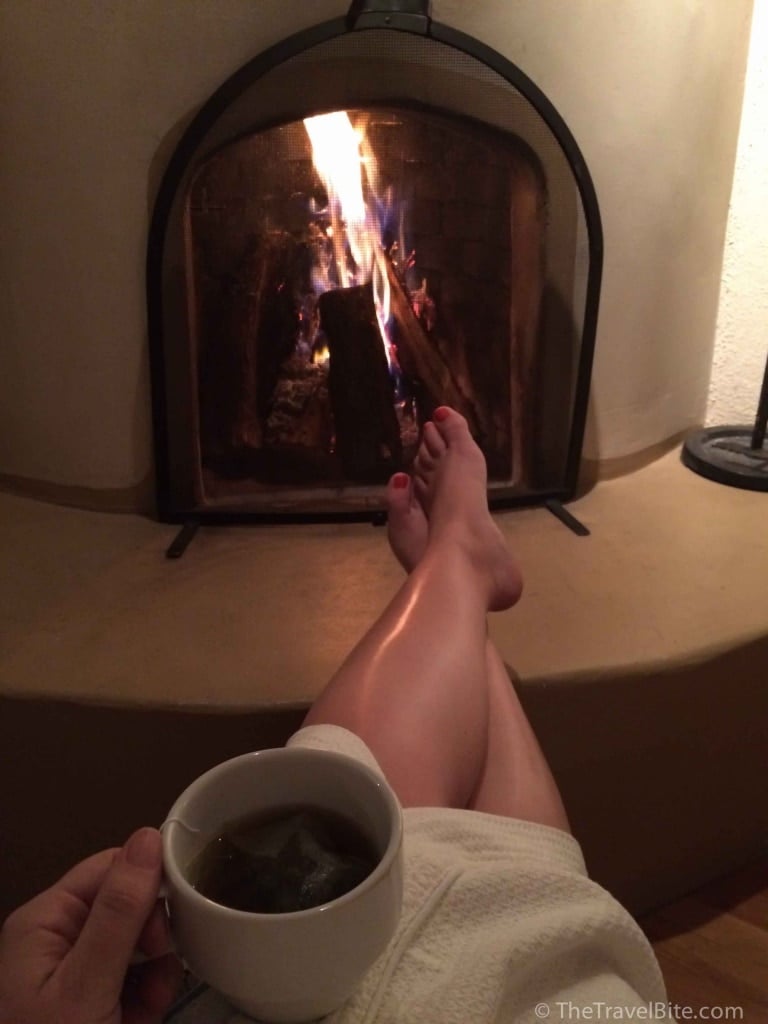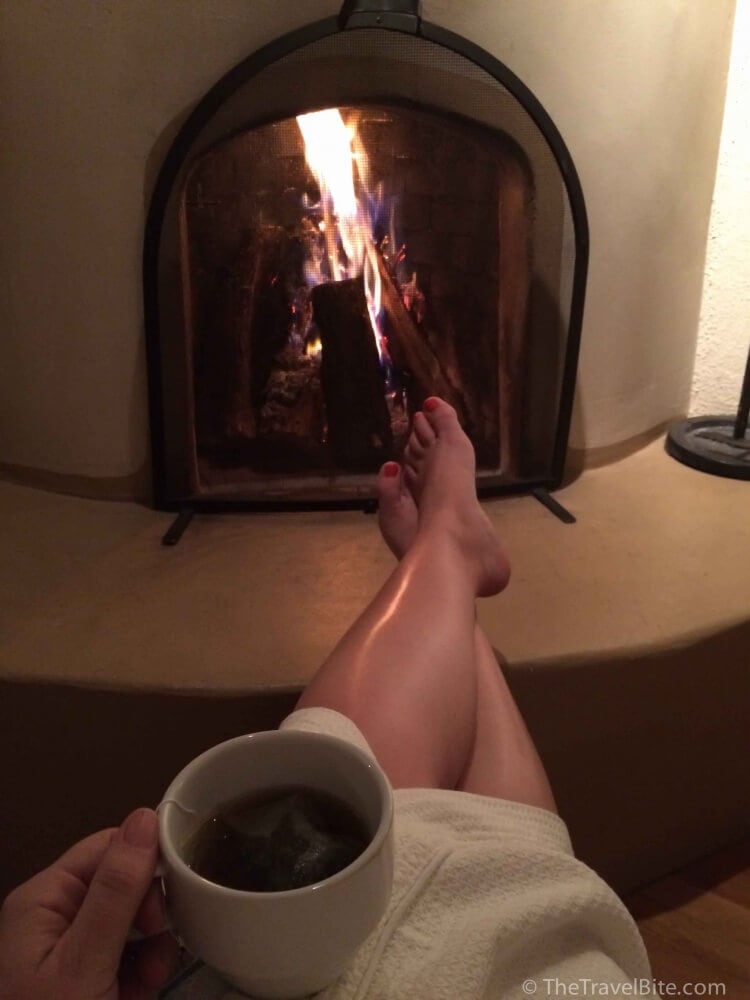 While there were plenty of fun activities and delicious food finds in Albuquerque (more on that later), you really never need to leave the farm.  They have an amazing restaurant on site lead by James Beard award winning Executive Chef Jonathan Perno.  In the evenings, there are cocktails offered in their Sala Grande living room.  One you must try is the the Lavender Margarita.  I'm not usually a margarita girl, but that quickly changed while visiting Albuquerque.  This cocktail below was made with agave wine instead of Tequila, lavender simple syrup, lemon and lime juice, and a lavender and sugar rim.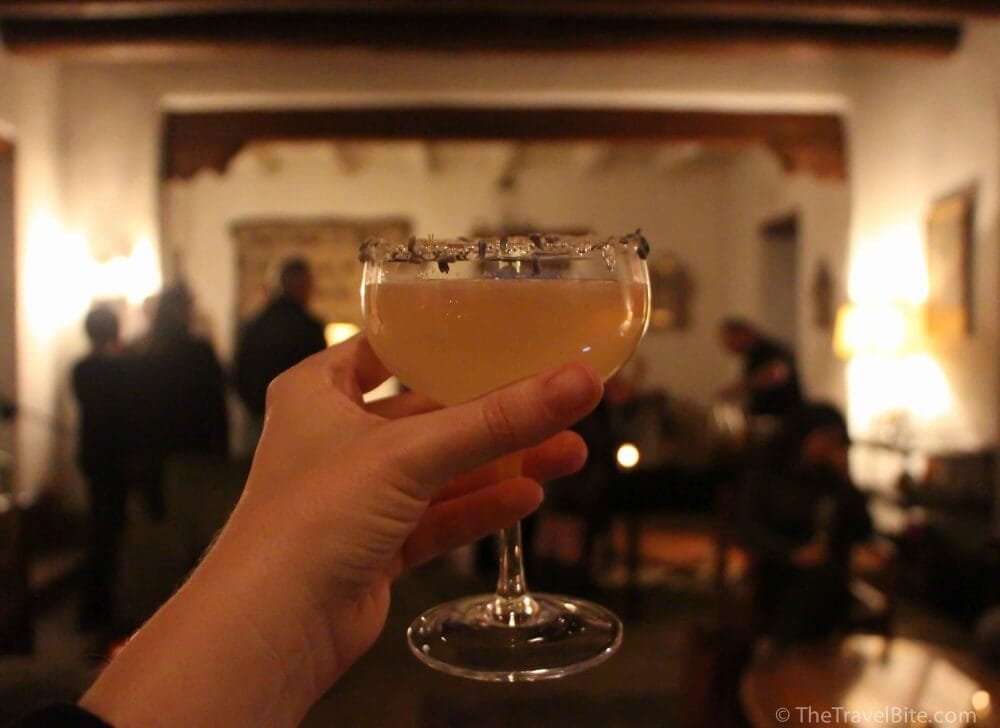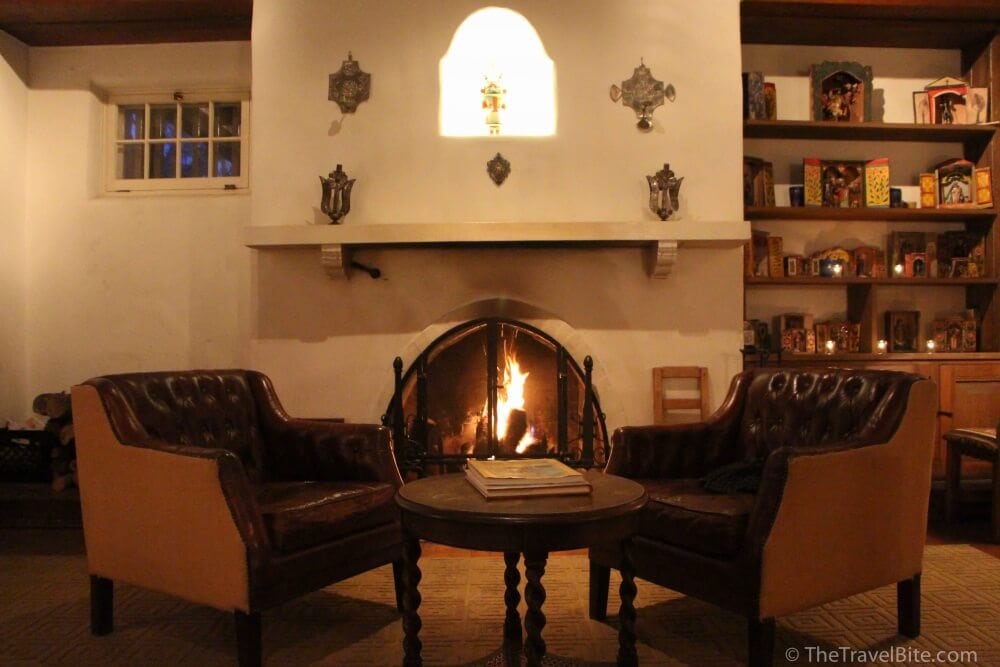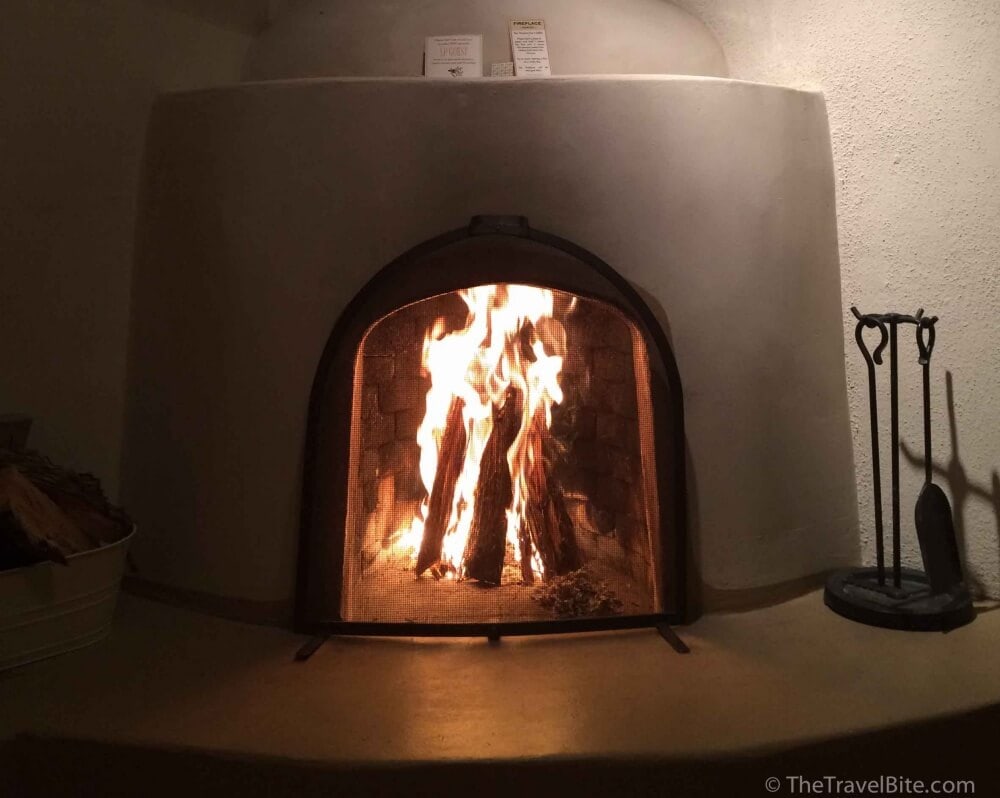 Breakfast is also pretty hearty and straight-from-the-farm fresh.  Each morning, they offer two specials as well as a fresh baked sweet that changes daily.  There's a sideboard of locally roasted coffee, loose-leaf teas, fresh squeezed orange juice, and organic milk.
Below is a snap of the Eggs Frico I had one morning.  It's Pecorino and cheddar  cheese fried in a cast iron skillet (because is there any better way to start the morning than with fried cheese and bacon?), topped with sautéed parsnip, carrots, onions, and farm field greens, and a farm fresh egg over easy, then flipped in a sort of omelette style. It was served with some local sour dough bread and an olive oil and chocolate swirl loaf. Probably the best breakfast I've had in 2016.
While they only serve breakfast and dinner, you don't really need lunch after a breakfast this hearty.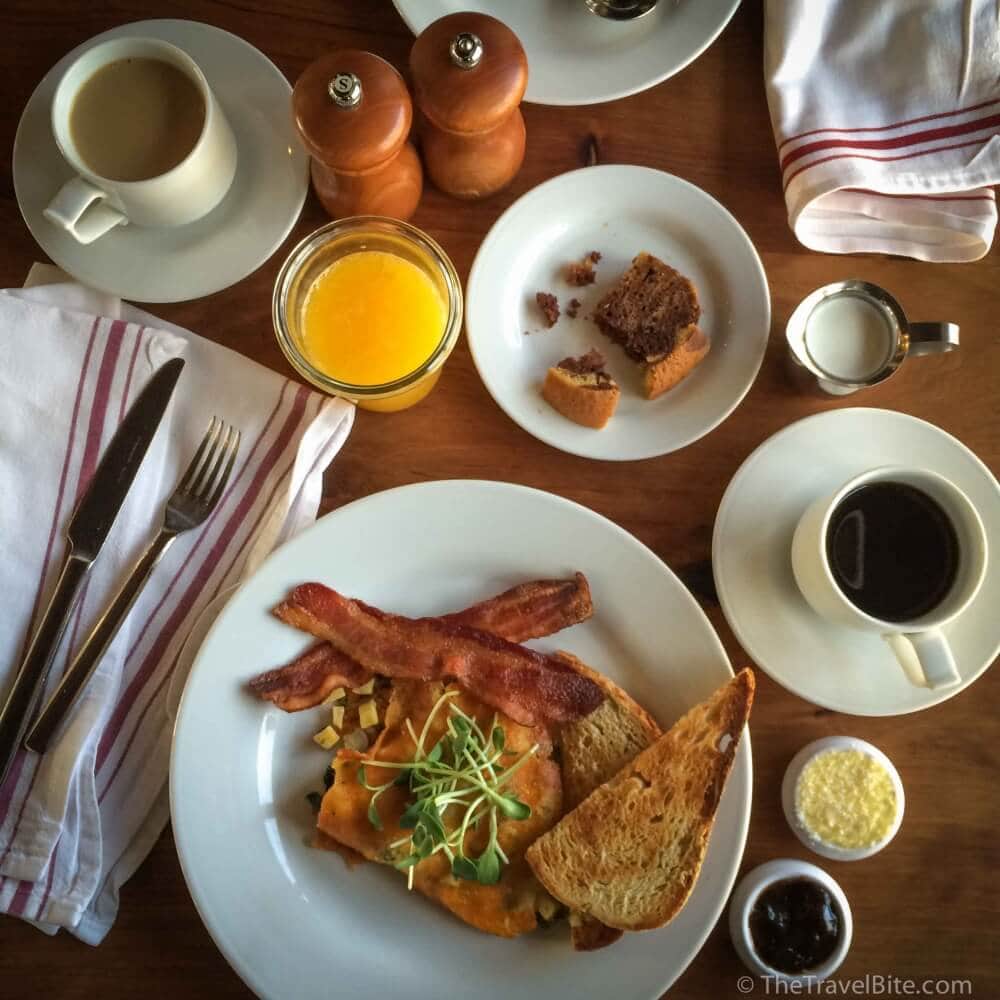 Within walking or biking distance you'll find the Paseo del Bosque Trail, the Rio Grande Nature Center State Park, and a local vineyard and wine estate at Casa Rondena Winery.  Even Old Town is just a short four miles away, so there's plenty to do.  Los Poblanos had some bikes available on site, but I chose to spend the morning going for a long walk so I could get some photography in.  The only thing I regretted about this trip was not bringing my running shoes.  Look at these trails!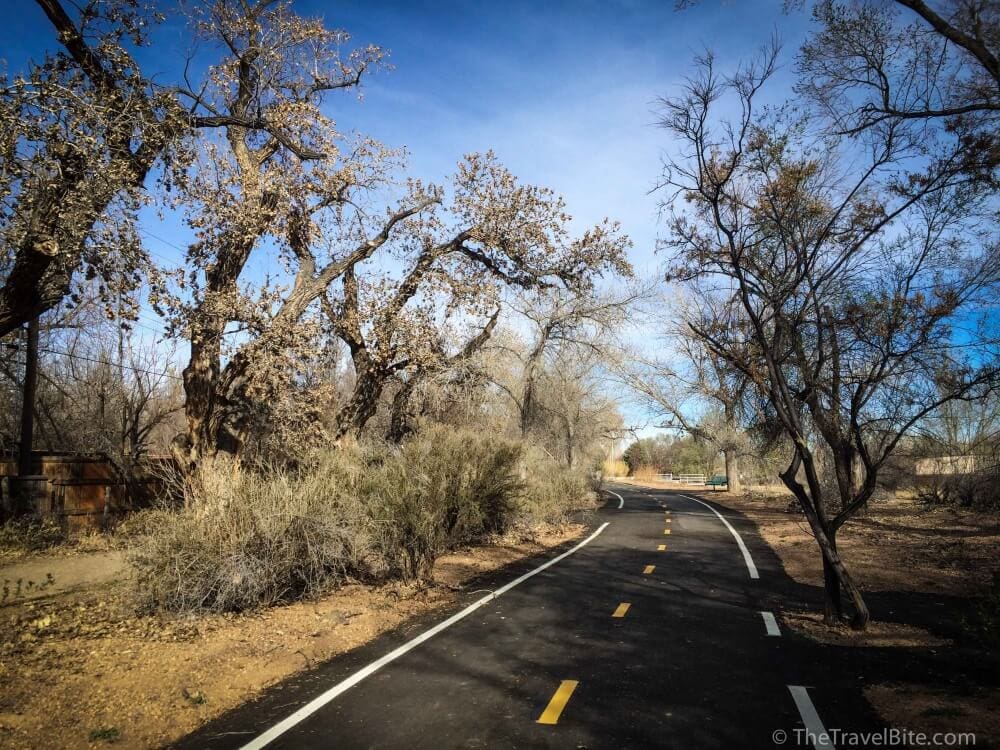 One other thing I loved about Los Poblanos, the resident peacocks.  This white one is sort of an icon or mascot there, and his name is Albert.  Every evening, he flies up to the same tree to perch for the night, keeping a watchful eye over the estate.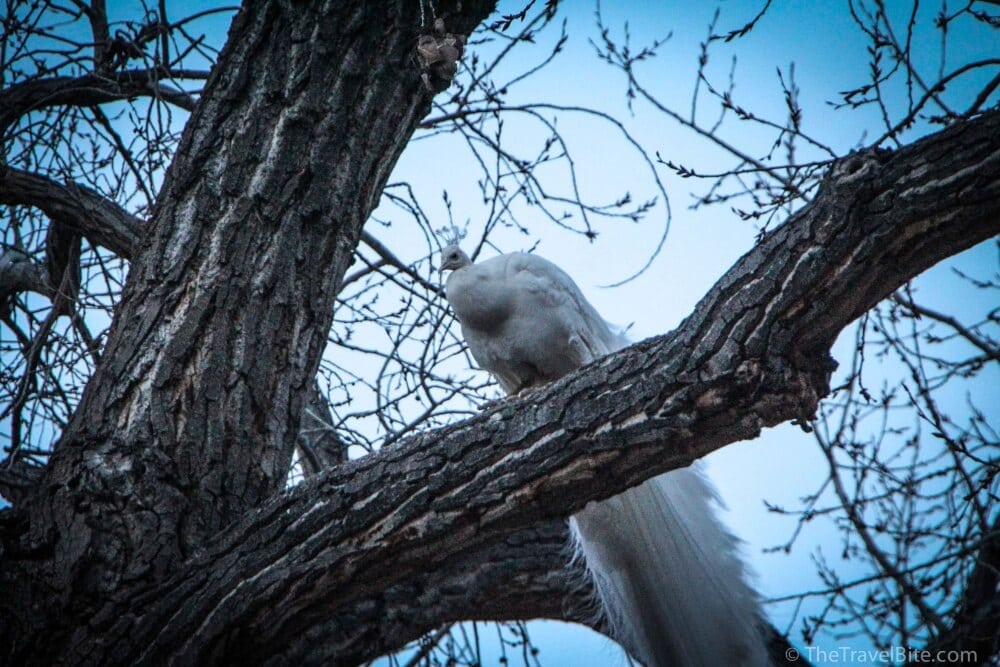 I absolutely fell in love with Los Poblanos and will definitely have to plan a return visit.  It was one of the few times I've actually exhaled and felt truly relaxed while on a trip.  Of course, that could be due to all the lavender.  Here's their information to save for trip planning:
Los Poblanos Historic Inn & Organic Farm
4803 Rio Grande Blvd N.W.
Los Ranchos de Albuquerque, NM 87107
lospoblanos.com
Want to take a tour inside my room?  Here's a little iPhone video I did when I arrived: