I've been on a Spanish foods kick lately. Perhaps I just miss the shared conversation and camaraderie of tapas style meals. I most certainly miss traveling. So last week I made this patatas bravas recipe, a simple dish of spicy fried potatoes. I love me some Spanish tapas, and this recipe for patatas bravas was the perfect treat when we are home missing travel and craving the experiences we had in Spain.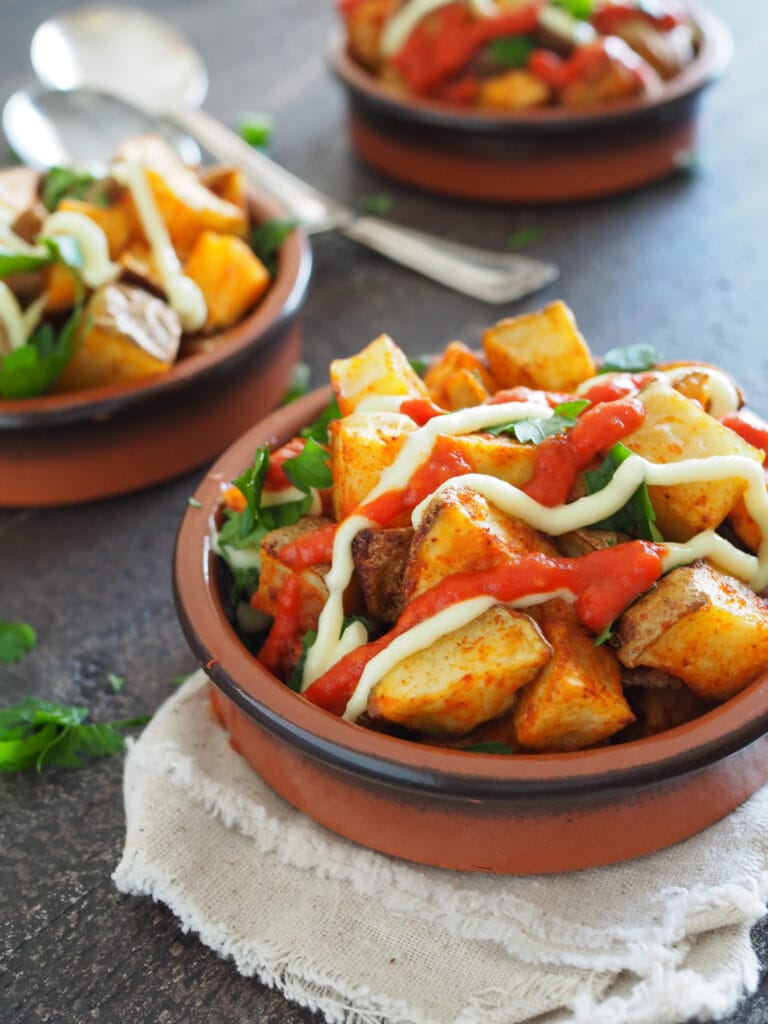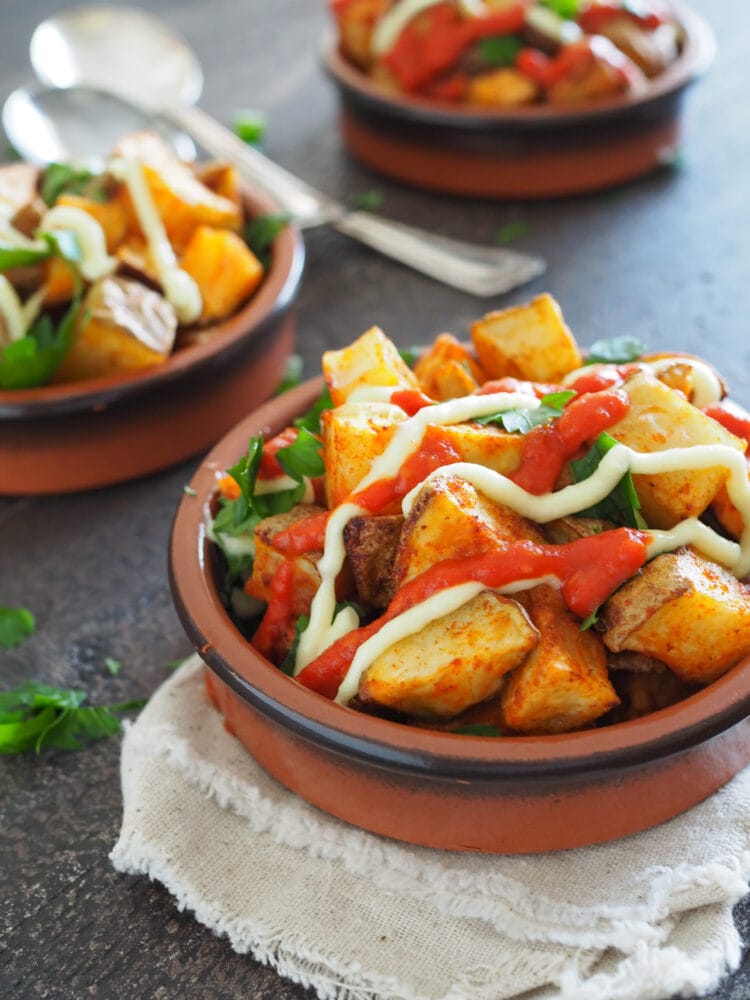 So What Exactly Is Patatas Bravas?
Patatas Bravas is a simple dish of fried potatoes served with a spicy sauce. The potatoes are typically cut into bite-sized pieces, pan fried in olive oil, and drizzled with salsa brava and sometimes garlic aioli too.
Patatas bravas are typically served in bars as a tapas dish throughout Madrid and southern Spain. Every country seems to have their own version of fried potatoes as bar food, and patatas bravas are one of Spain's most popular tapas dishes.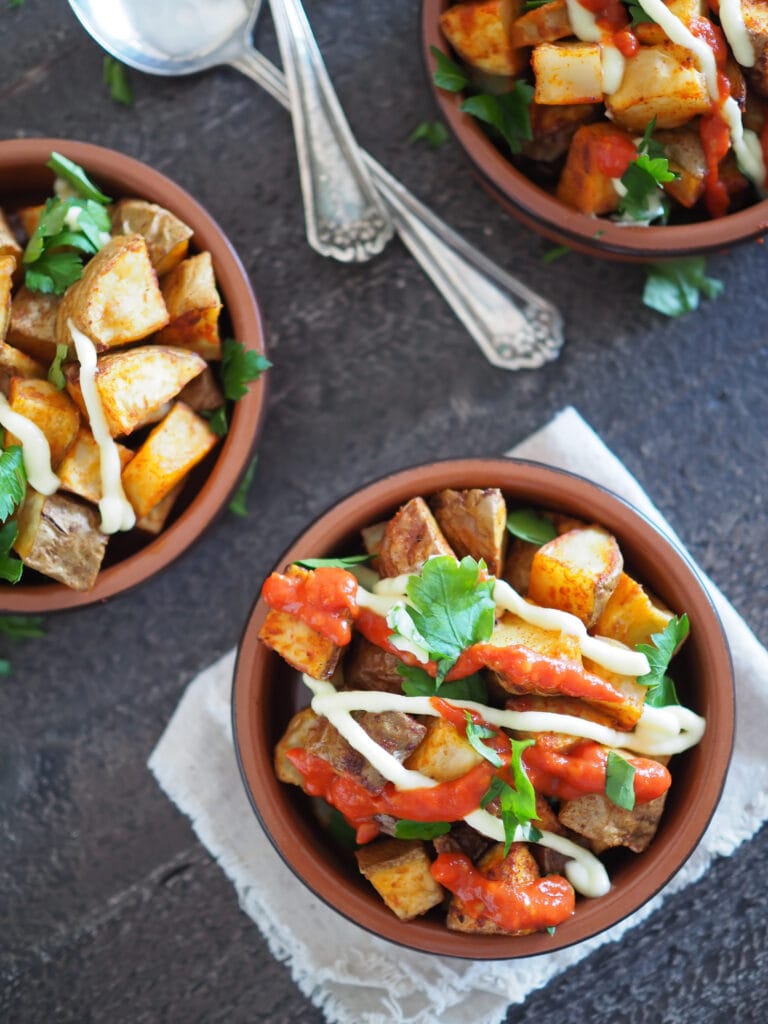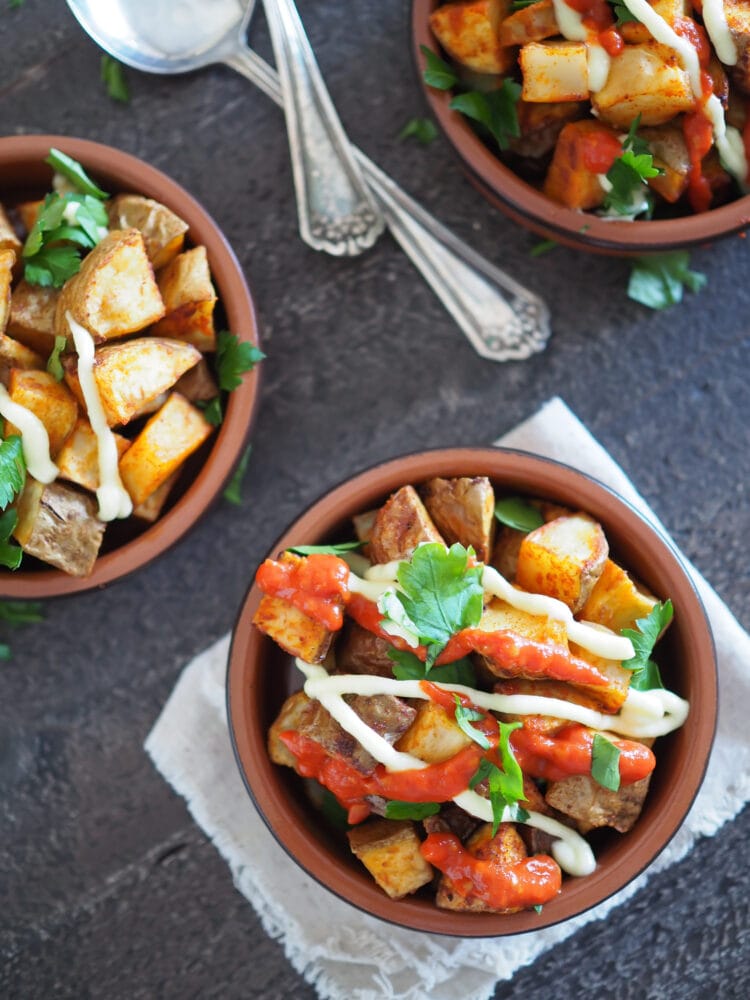 I sure couldn't get enough of them one evening after sipping too many sangrias while watching a flamenco show. Patatas Bravas are certainly the best kind of food for when you're having drinks with friends. It's exactly the kind of salty, filling dish you crave with a few beers or a glass (or two!) of wine. Plus, patatas bravas are such an easy tapas dish to make at home.
Why are they called patatas bravas?
Patatas Bravas literally translates to "brave potatoes," after the spicy sauce that is drizzled over them. In Spain, they are sometimes called patatas a la brava or papas bravas. But if you see patatas bravas on a menu, or want to make the recipe below at home, know that they are simply Spanish-style fried potatoes with a spicy sauce.
Patatas Bravas Sauce
Bravas, as they're typically referred to in Spain, are usually served with a patatas bravas sauce called salsa brava. It's a red sauce made with hot paprika. Every restaurant has their own version, and most keep their recipe as a well guarded secret. Some sauces are made with tomatoes, and some are not. And some salsa brava is truly spicy, while others are mild and savory. I'll talk about both sauce styles below and give some options in the recipe for you to customize it to your liking.
Salsa Brava
According to Maria Paz Moreno in the book, Madrid: A Culinary History, authentic bravas sauce is made with garlic and onion sautéed in olive oil, a bit of flour for thickening, chicken broth, and a whole bunch of hot paprika. The onion, garlic, and hot paprika together have quite a kick!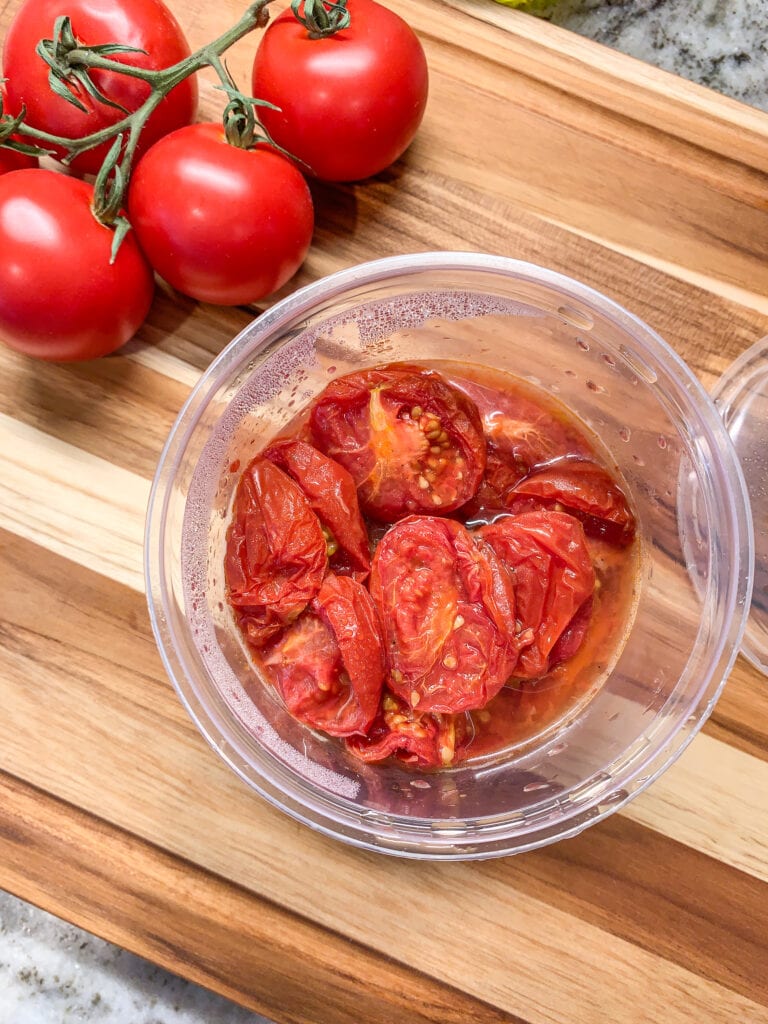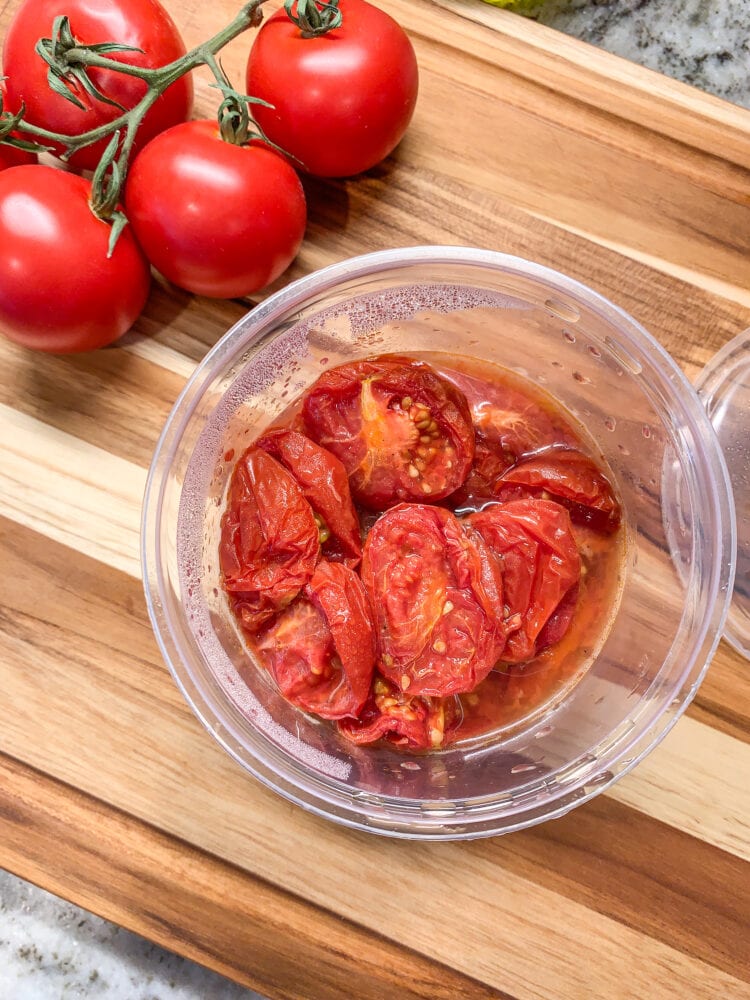 Most of the bravas we tried in Spain were more on the savory side rather than hot and spicy. My recipe for patatas bravas sauce below includes tomatoes and is more smoky and sweet with just a hint of spice. (I'm a bit of a wimp when it comes to spicy things).
If you want a real shortcut, though, you can simply buy salsa brava online or at a food imports store.
Aioli
Some restaurants will also serve patatas bravas with aioli, a creamy garlic sauce. In the United States, aioli is usually just garlic flavored mayonnaise. A chef's short-cut, if you will.
Traditional aioli, like the kind I saw made in Barcelona and along the Mediterranean coast, was simply olive oil and fresh garlic emulsified together into a creamy sauce. The name for aioli actually means "garlic and oil" in Catalan/Valencian and Provençal.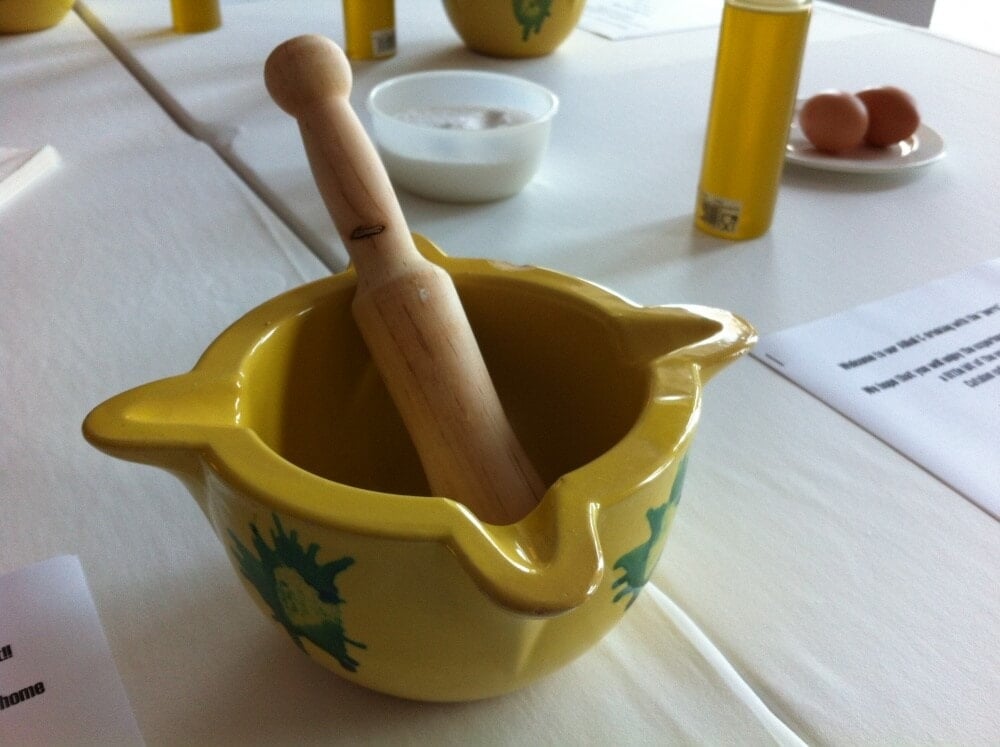 And though it is simple, it's not easy. Just two ingredients with maybe a pinch of salt. But the traditional method is by hand (though, I'm sure a few chefs and home cooks whip out a high powered food processor too).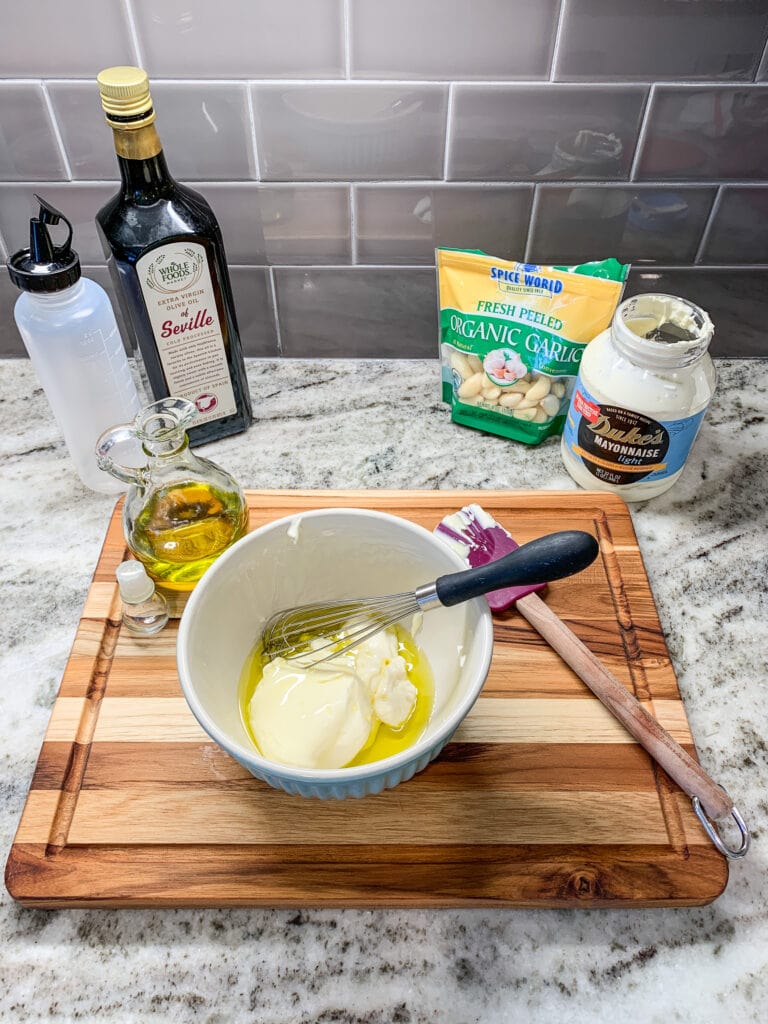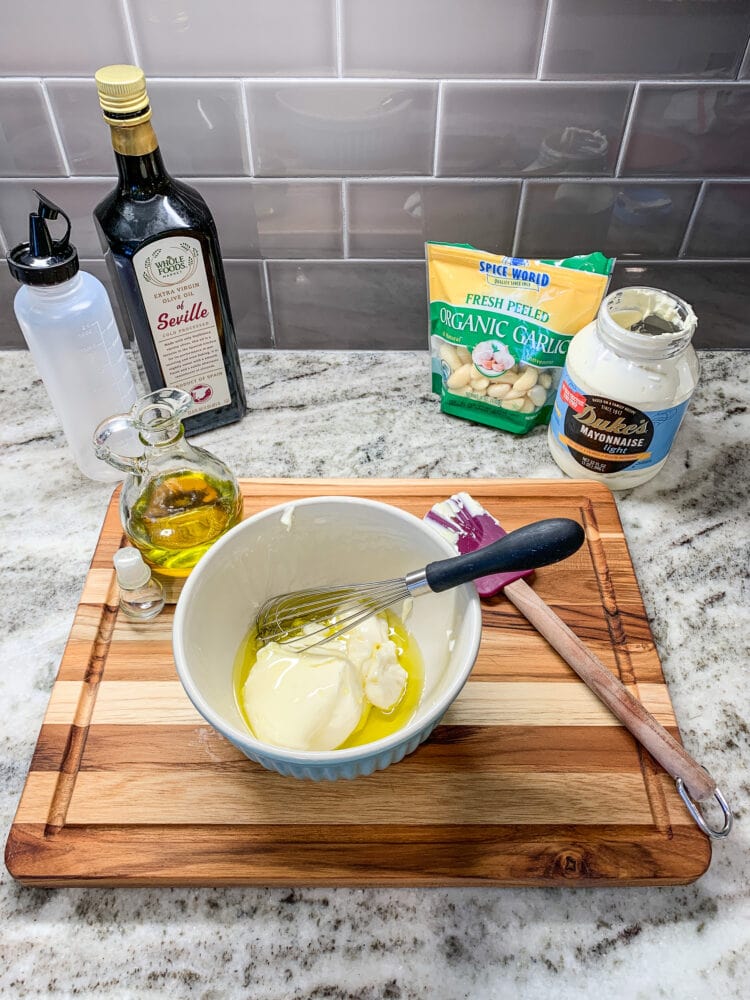 It takes practice and patience to make real aioli. A special mortor and pestle that emulisfies the oil while mincing the garlic until it becomes a creamy looking sauce. Slow food at it's finest! But don't fret over making the accompanying aioli from scratch as aioli is another sauce you can buy online if you'd like to save some time.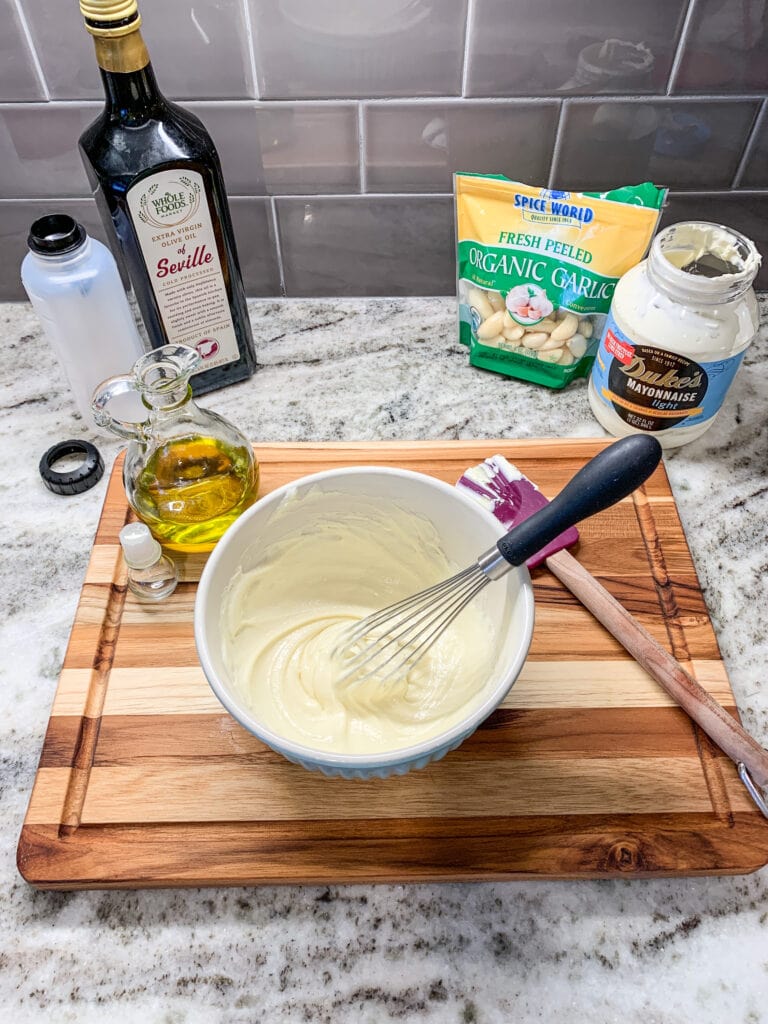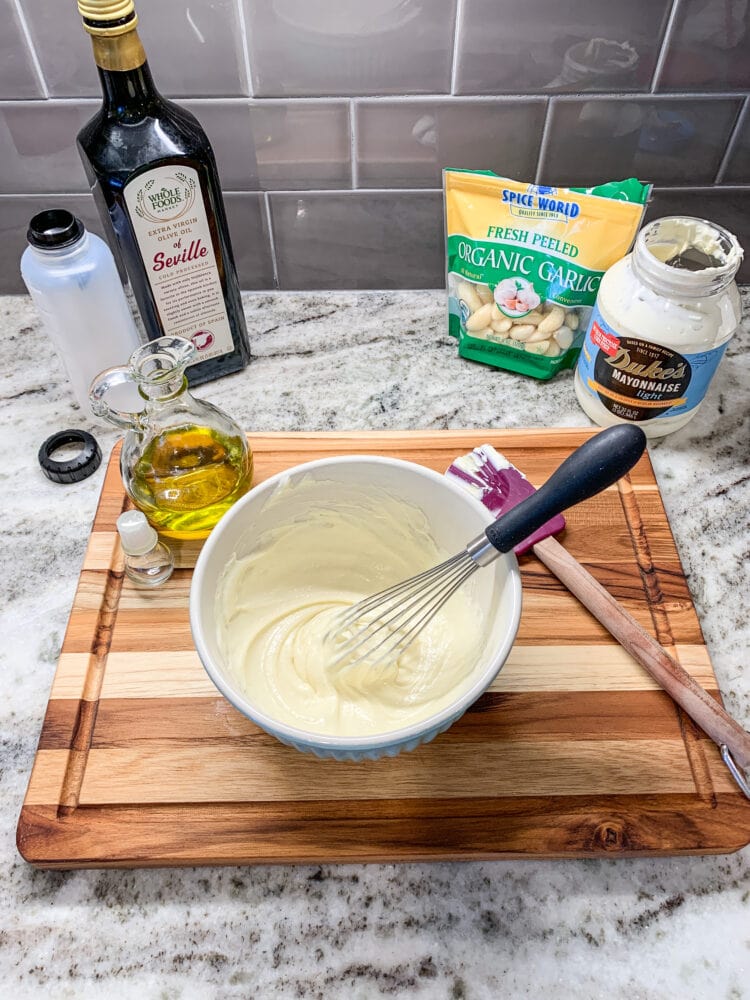 For my aioli recipe below, I took the shortcut and made it with mayo. But I still have a longing and appreciation for the real thing.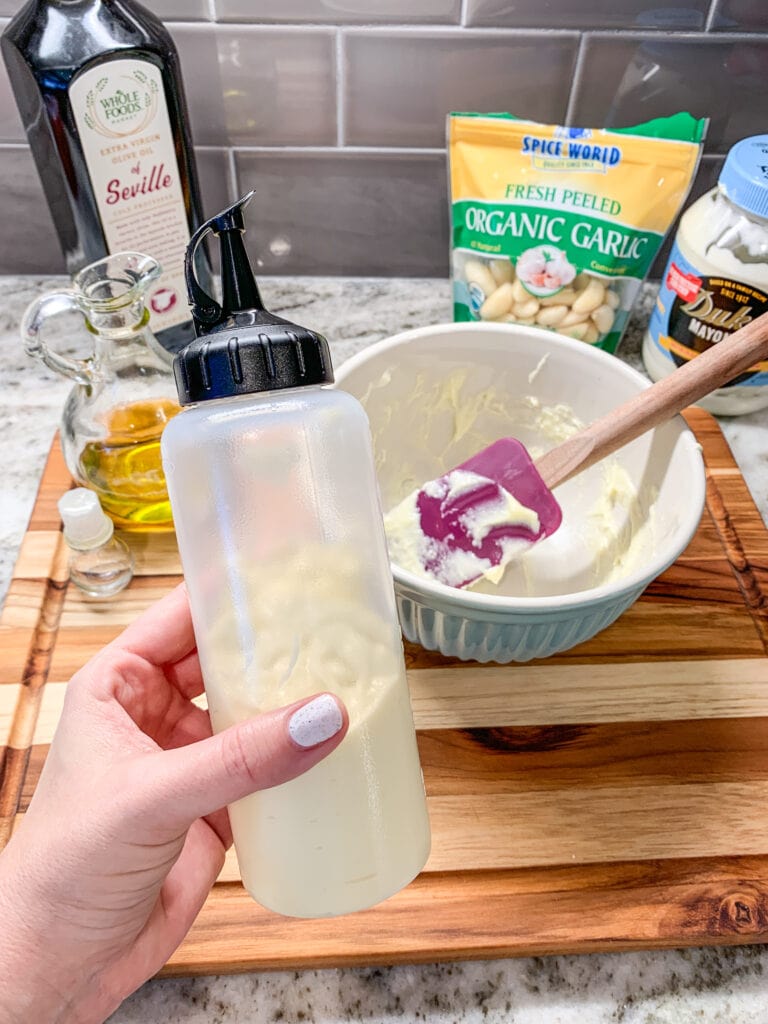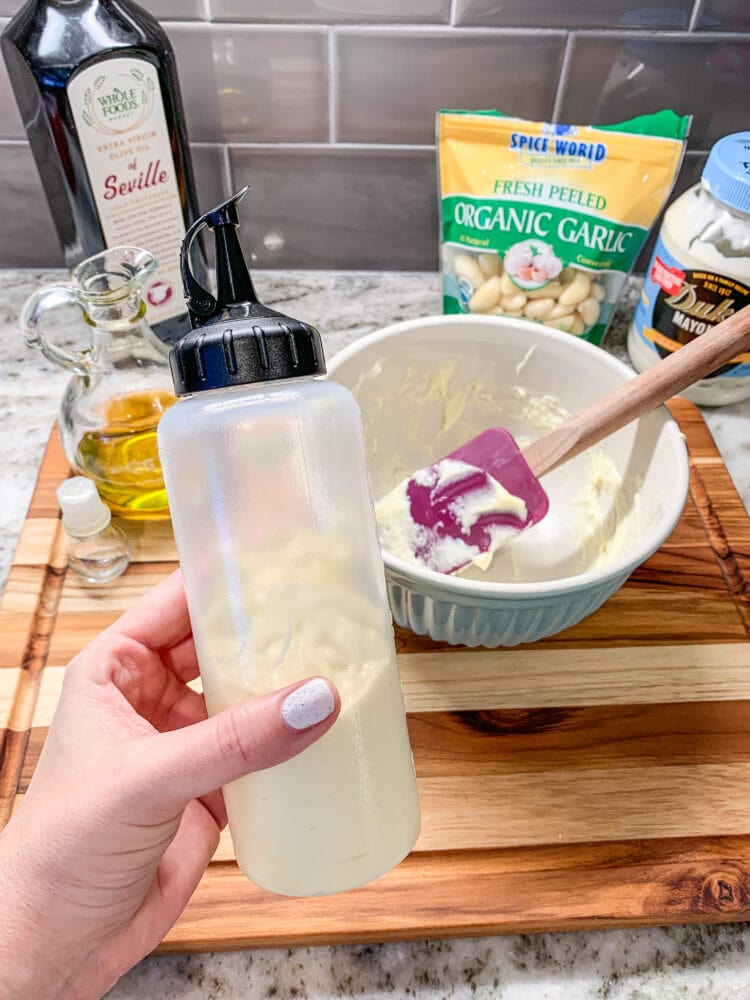 Recipe Tips
To save time and make these a bit healthier, I chose to bake the potatoes instead of pan frying them. By baking them, you can also make a larger batch to serve as an appetizer when entertaining friends.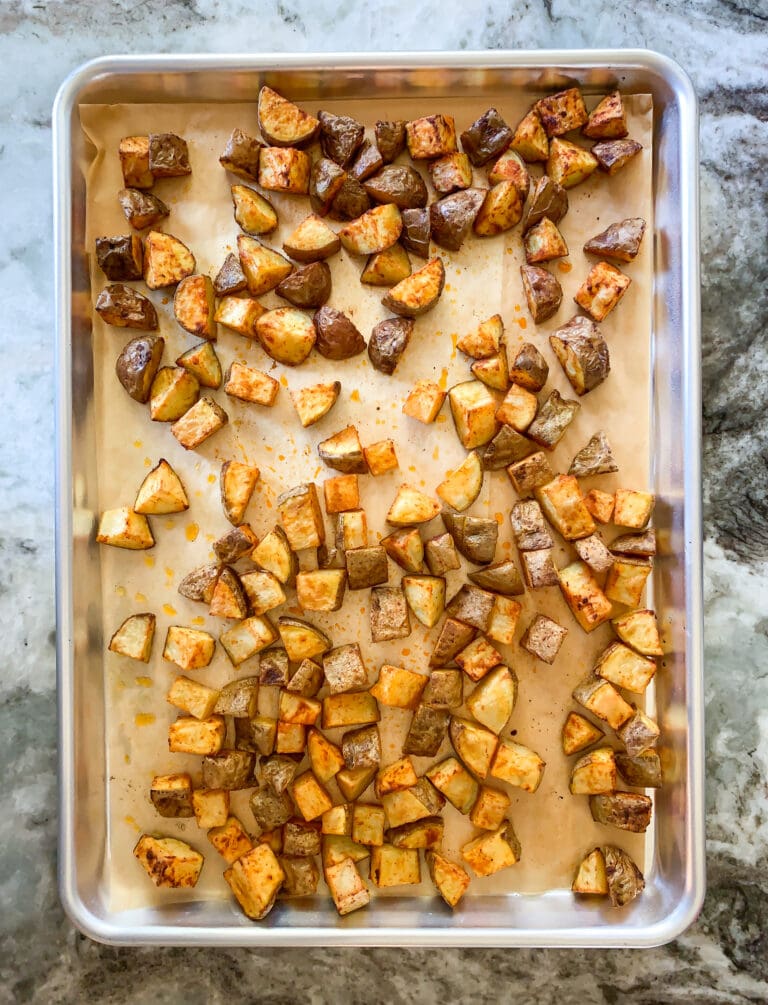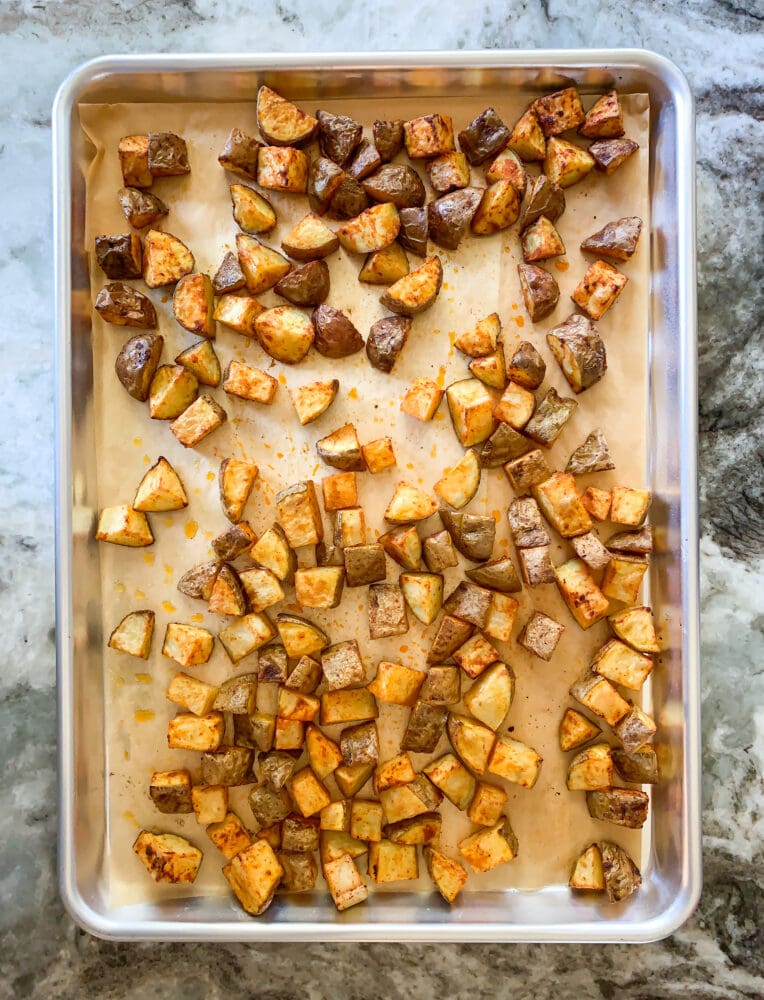 For the salsa brava, you can choose between smoky paprika, hot paprika, or regular paprika depending on what flavor profile you prefer. Or if you want, make all three! I recommend roasting the tomatoes the night before so they have time to cool before making the salsa brava.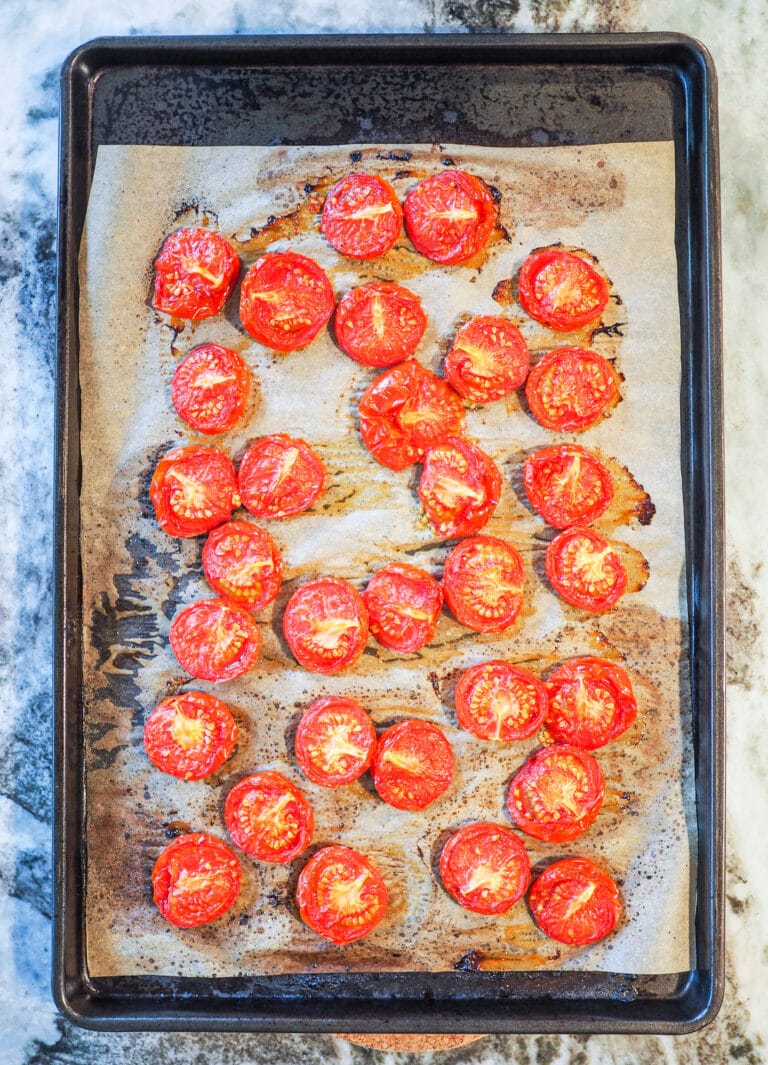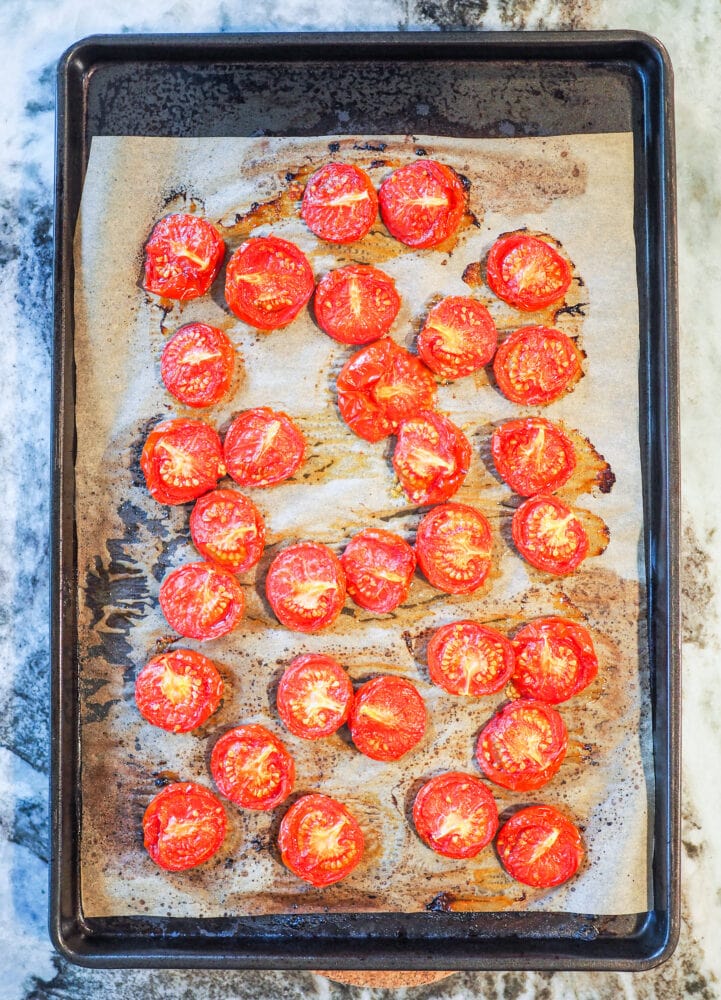 Also, for easy drizzling, I recommend purchasing a reusable condiments bottle, like this OXO Squeeze Bottle Set on Amazon. But you could also reuse an empty catchup or mustard bottle too.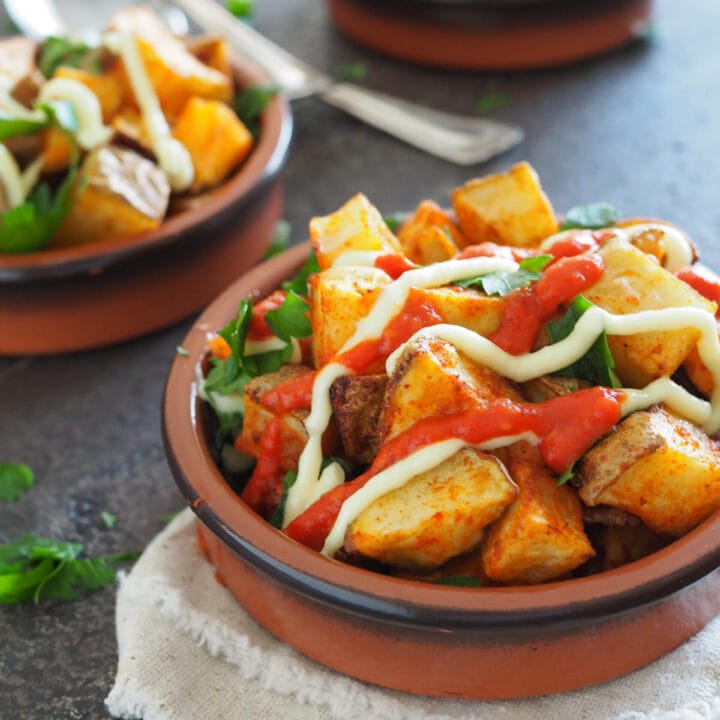 Easy Patatas Bravas - Spanish Fried Potatoes Tapas
Ingredients
2 1/2 pounds potatoes (Yukon Gold or Red Skinned work great)
3 Tbsp Olive Oil
1 1/2 tsp sweet paprika (for potatoes)
1 1/2 tsp smoked paprika (for potatoes)
1 bunch fresh parsley for garnish
FOR THE SALSA BRAVA
16 ounces Campari Tomatoes, sliced in half
2 Tbsp Olive Oil
3 Tbsp paprika (sweet, smokey, or hot)
Salt and Pepper to taste
FOR THE AIOLI
3/4 cup mayonnaise
1/4 cup olive oil
2-3 garlic cloves, minced
1 tsp salt
Instructions
Oven Baked Potatoes
Pre-heat oven to 450 degrees (425 for convection ovens). Prep a sheet pan by covering it in parchment paper.
Cut the potatoes into bite-sized pieces, approximately 1 inch thick. Try to keep the size consistent so they bake evenly.
Add the potato pieces to a large bowl, drizzle with the olive oil, add the sweet and smokey paprika, and toss them to coat with the oil and paprika.
Spread the potatoes evenly on the sheet pan and bake at 450 degrees for 30-35 minutes until they're crispy in brown.
Half way through baking, use an oven mit and spatula to carefully turn the potatoes so they brown evenly.
While the potatoes are cooking, make the sauces below.
Salsa Brava Sauce
**Save time by making this the night before**
Pre-heat oven to 425. Prep a sheet pan by covering in parchment paper.
Wash and rinse the tomatoes, then slice them in half. Add tomatoes to a large bowl, drizzle with olive oil, and toss to coat.
Bake for 30-40 minutes until the tomatoes are roasted and tender. Allow the tomatoes to cool or refrigerate overnight.
Next, add the tomatoes and paprika to a food processor or blender and pulse until they reach desired consistency.
Transfer to a clean squeeze bottle.
Homemade Aioli
Add mayonaise, minced garlic, olive oil, and salt to a small bowl.
Whisk until well blended.
Transfer to a clean squeeze bottle.
Top potatoes with a pinch of parsley, drizzle with both sauces, and serve!
Nutrition Information:
Yield:

6
Serving Size:

1
Amount Per Serving:
Calories:

571
Total Fat:

42g
Saturated Fat:

6g
Trans Fat:

0g
Unsaturated Fat:

34g
Cholesterol:

12mg
Sodium:

638mg
Carbohydrates:

46g
Fiber:

7g
Sugar:

5g
Protein:

6g
Nutrition information provided is only an estimate.