Yes, I know I've been all about the sugar scrubs lately. Our travel schedule really kicks off next month, so we've been spending our springtime here at home in Florida (yes, February is springtime for us — it's 78 degrees outside) working on our outdoor patio area. After painting, staining, and gardening, I love cleaning up with a yummy smelling sugar scrub.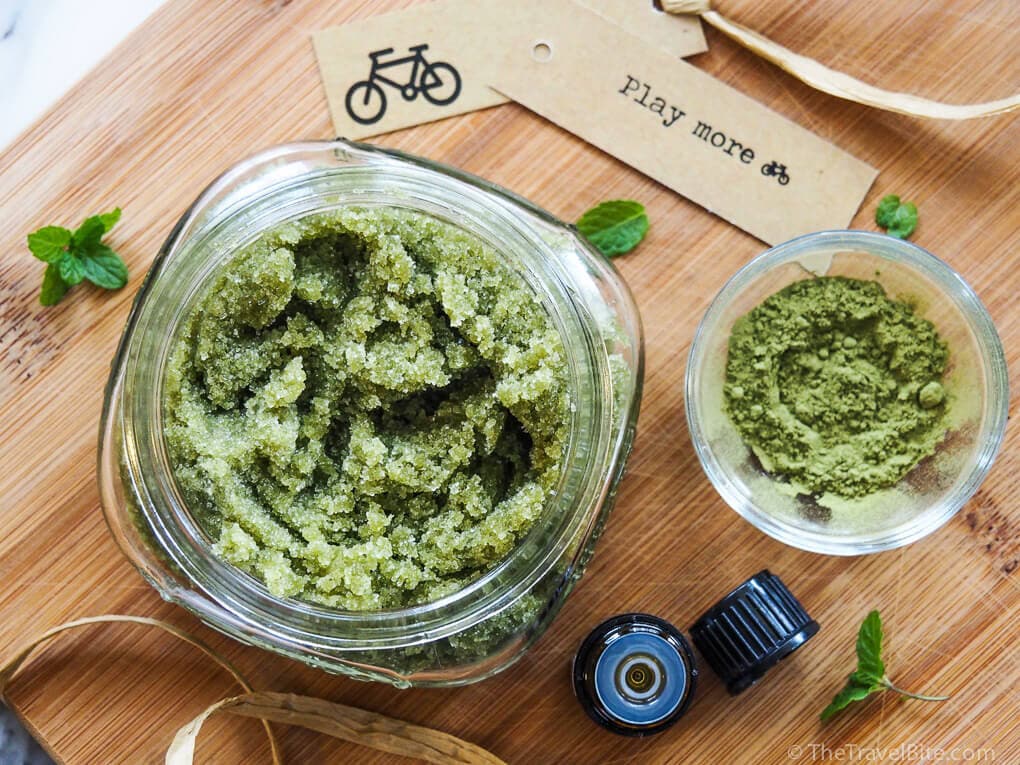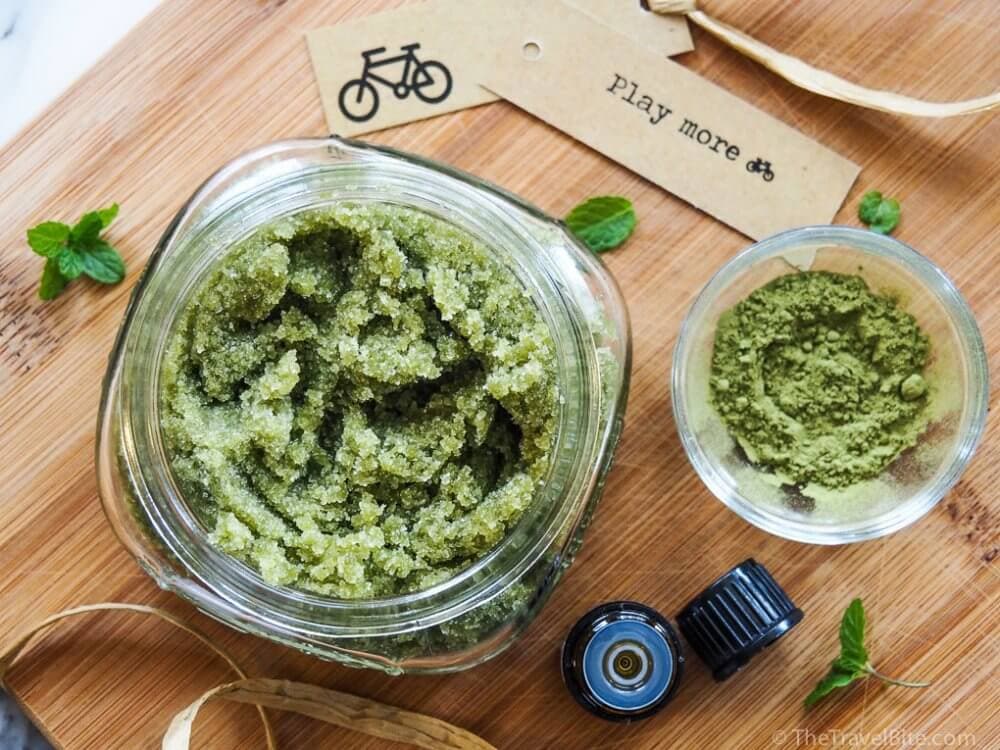 For this Green Tea Mint Sugar Scrub, I used some powdered green tea matcha that I picked up during our trip to Korea, but you can find green tea matcha powder on Amazon too. I also used a few drops of peppermint oil which feels really invigorating. The combination of the two scents are very earthy and fresh.
Green Tea Mint Sugar Scrub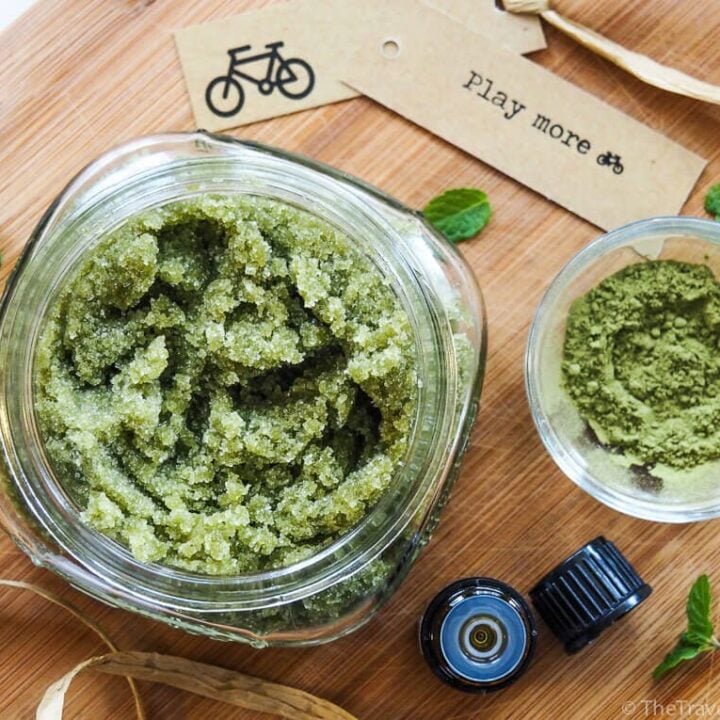 Green Tea Mint Sugar Scrub
Ingredients
2 Tbsp green tea powder
1 tsp peppermint oil
1/4 cup organic coconut oil blend
2 cups sugar
Instructions
Mix the dry ingredients first, adding the green tea powder to the sugar and stirring until well blended. Next, add the oil and fold together with the sugar mix. I typically use a coconut oil blend for these since coconut oil will harden when the temperature is cooler.
Finally, add the peppermint oil and give it a good stir until it's all well blended.
Spoon into 6 ounce wide-mouth jars to keep for yourself or give as gifts.
Want to try some of our other sugar scrub recipes? Check them out below! I've also got a pin-able if you want to save this for later. 🙂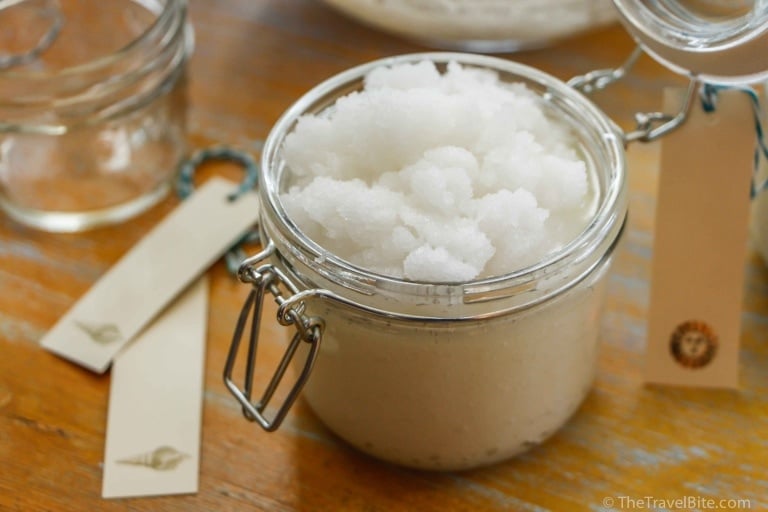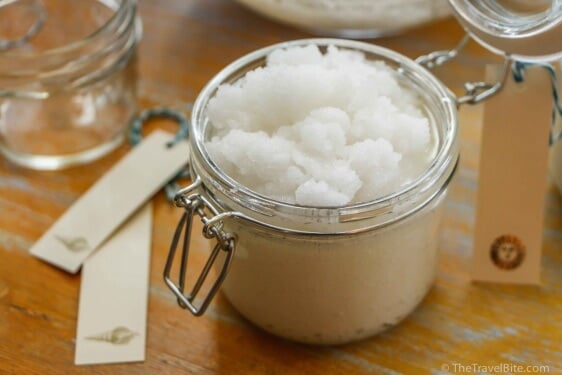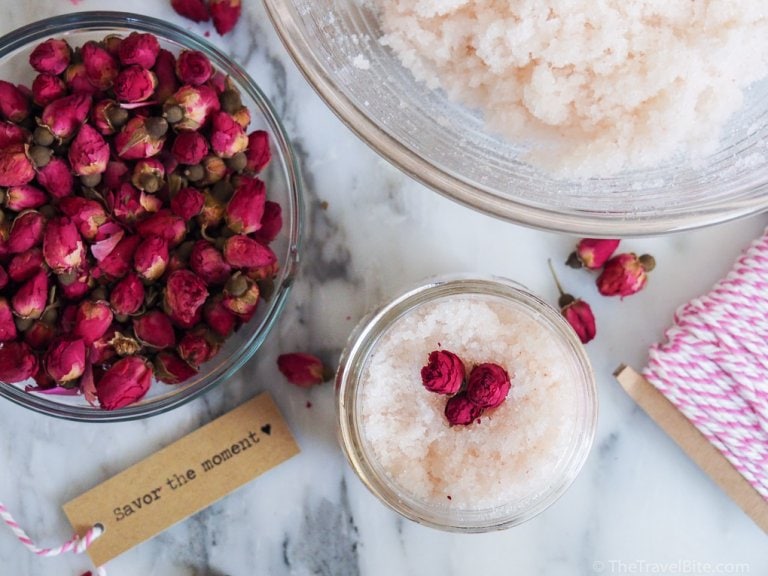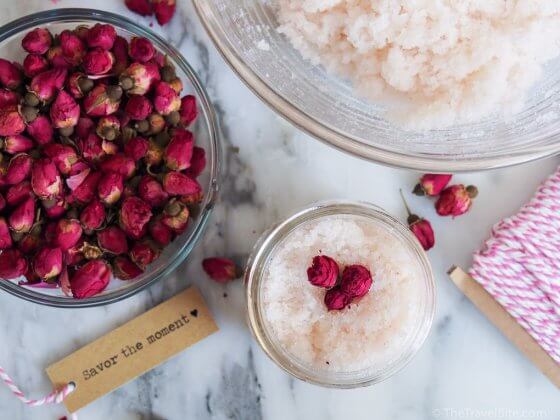 Pin it! 🙂